No Thanksgiving dinner is complete without the dessert. I always think of our big holiday dinners and a large table filled with just desserts.
For many empty nesters or when there will only be 2 for dinner, the following desserts may be just the right choice.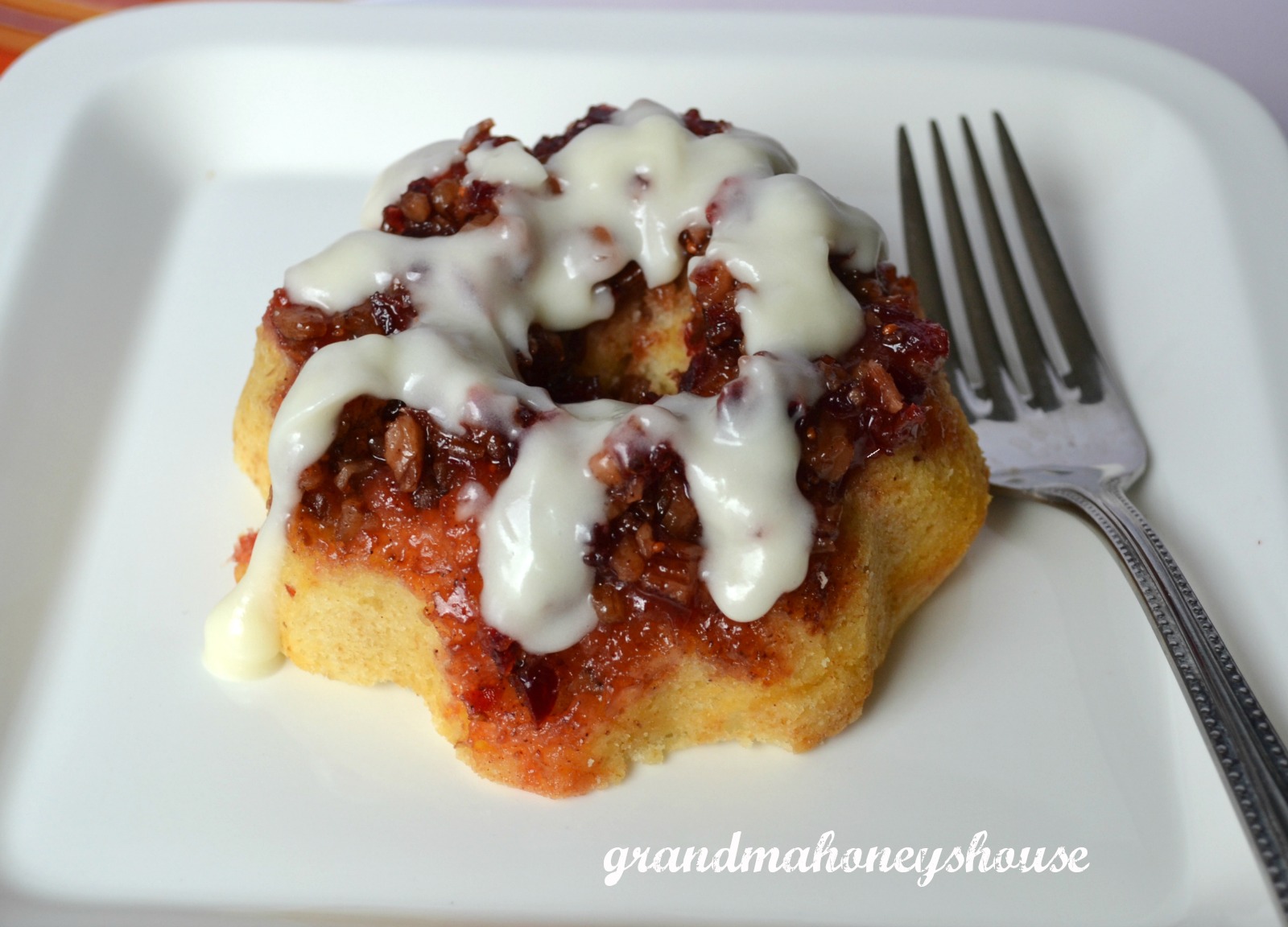 Mini Cranberry-Orange Bundt Cakes with Mascarpone Drizzle are bundt cakes with a topping of fresh cranberries, pecans, frozen orange juice concentrate and then drizzled with a mascarpone glaze.