This Strawberry Cream Dessert is perfect for any summer gathering. It is cool, creamy, easy to make and delicious.
I was looking through an older cookbook that was put together by the Junior League of Charleston WV when I saw this recipe. I have made versions of this, using chocolate, banana, lemon, vanilla, or butterscotch pudding, but this one had fresh strawberries folded into the pudding and I thought it really sounded good. This recipe, Strawberry Cream Dessert won first place in its division in the 1983 WV Strawberry Festival. That was good enough for me!This past week my 2 grandsons, ages 3 and 6 years, from NC came to stay with us a few days. They had so much fun with their cousins, aunts and uncles. We were having a cook-out one day, so I thought we could do a Kids Cooking Class and they could take their food to the party.
They made several foods that day, and I want to post them later, but one of the recipes they did was this yummy strawberry dessert.
It would look much more elegant in a glass dish but since we were taking it to a cook-out, we used a disposable aluminum pan.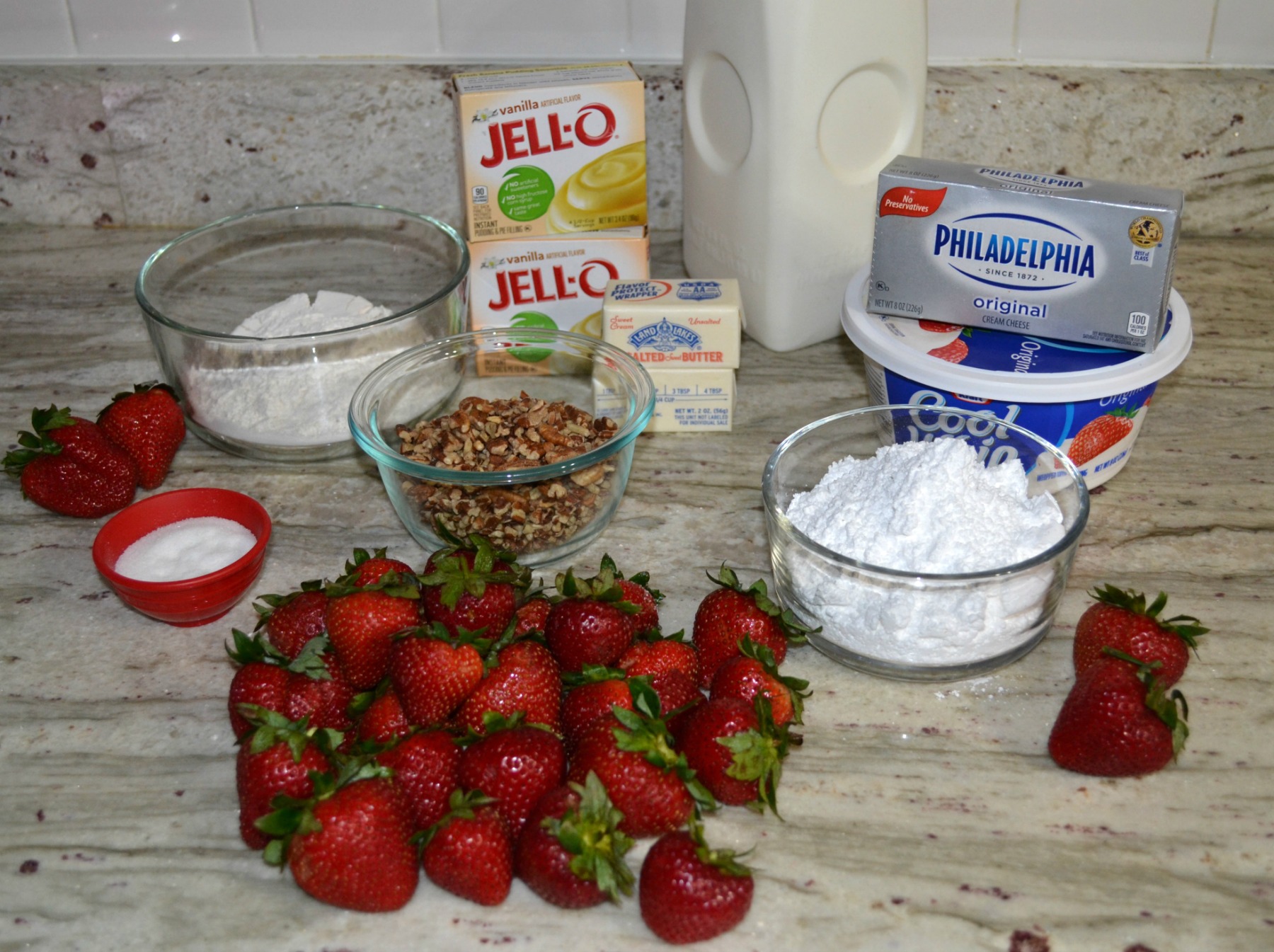 Here is the line-up of ingredients.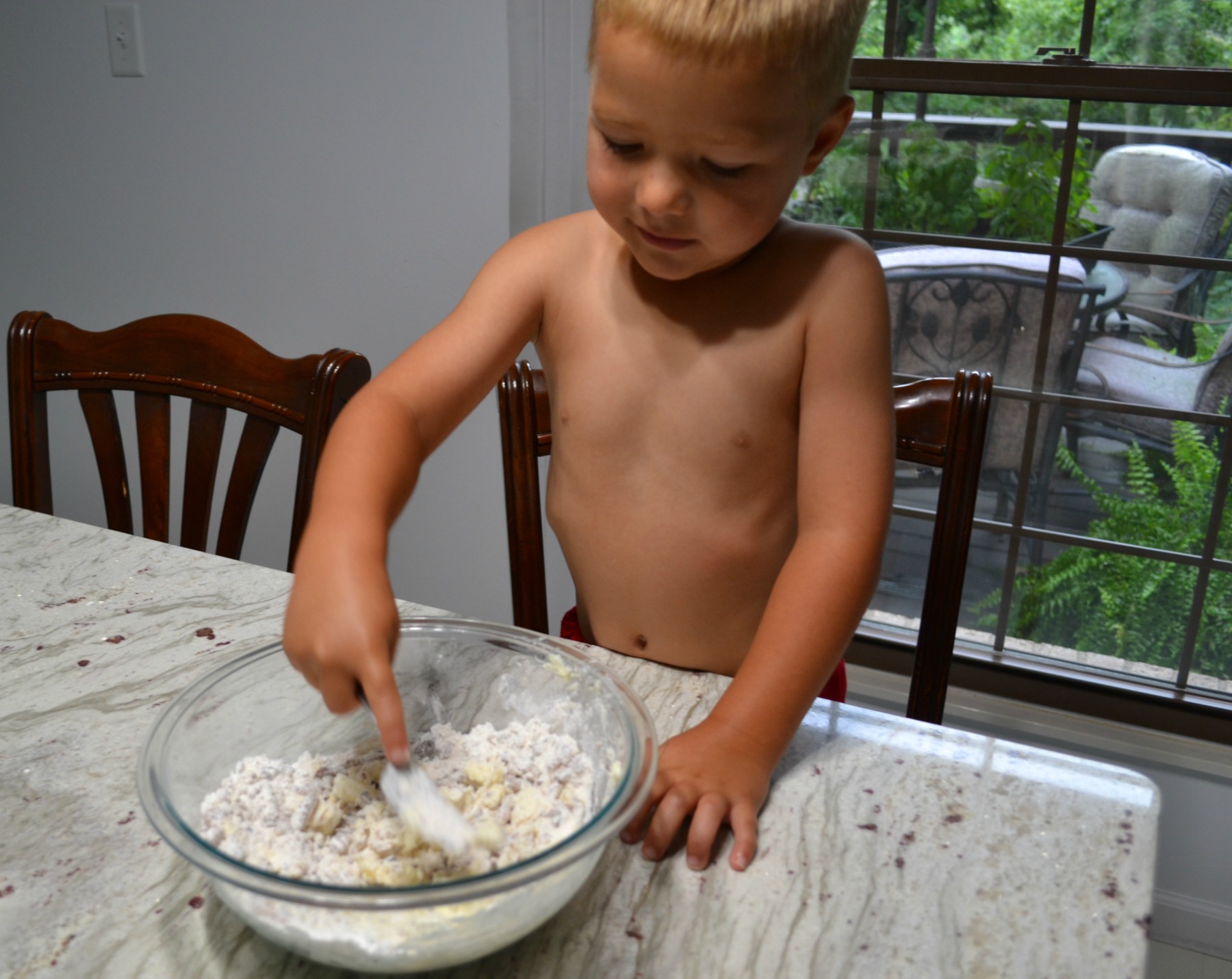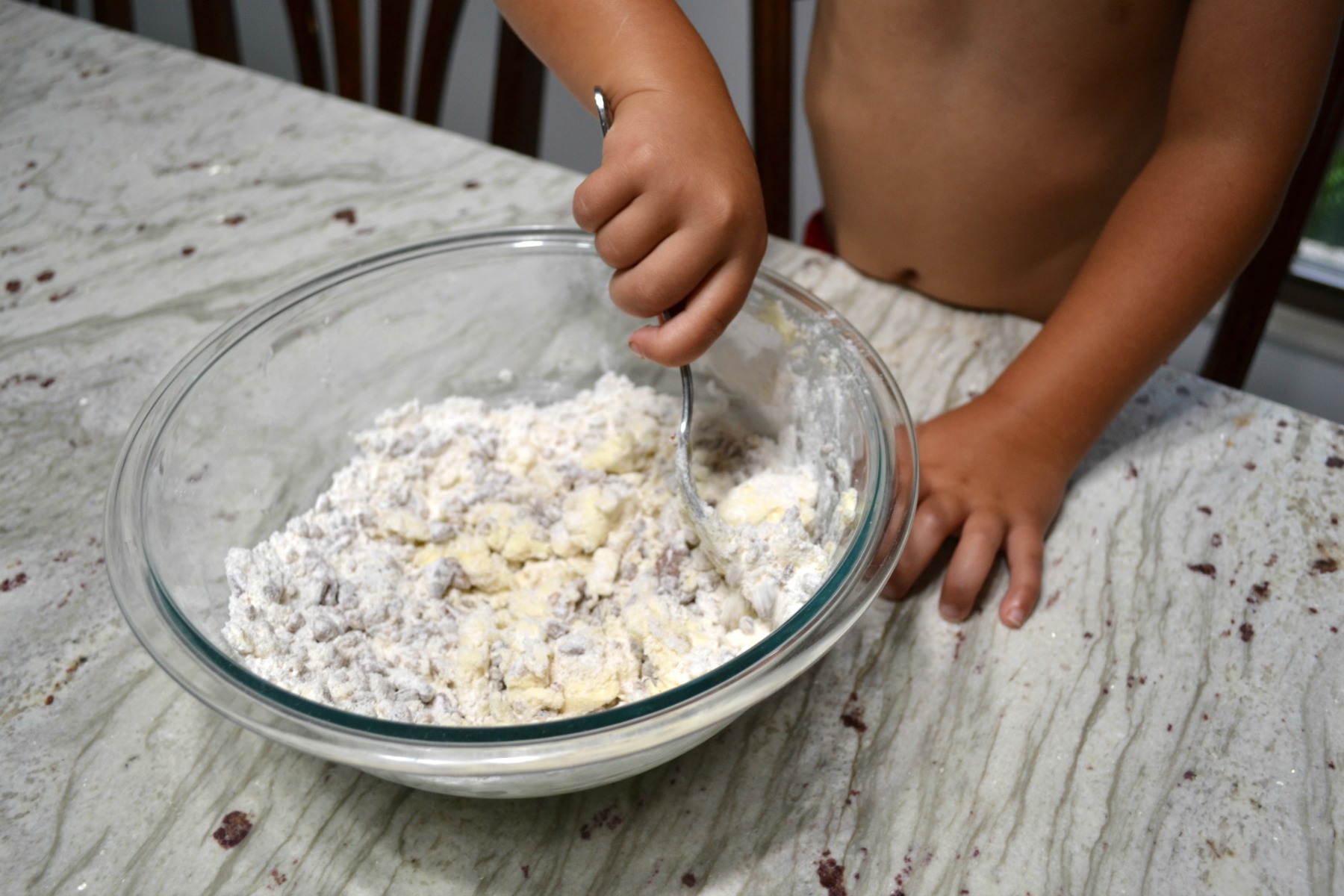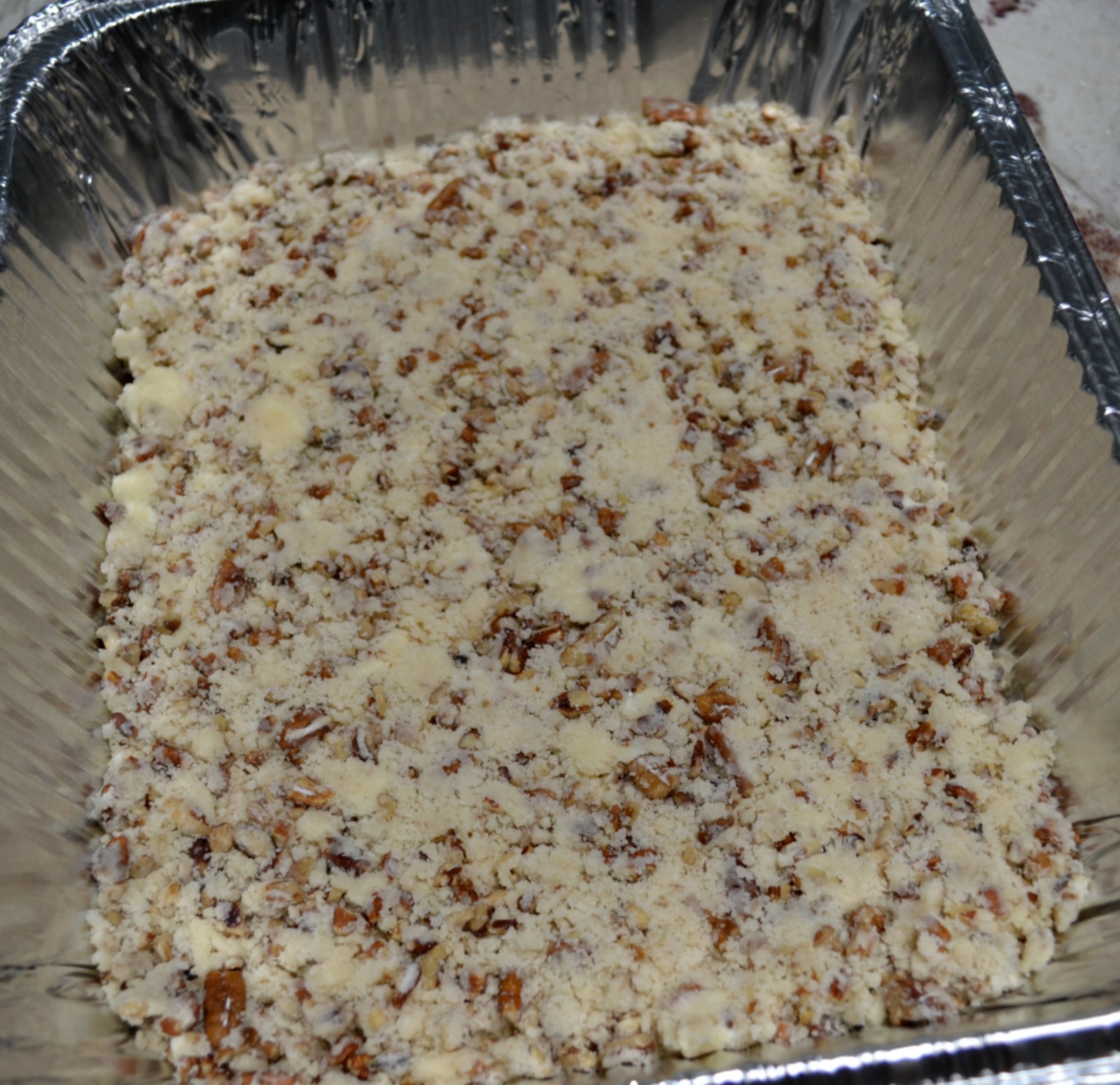 First we made the crust, pressed it in the pan and baked it.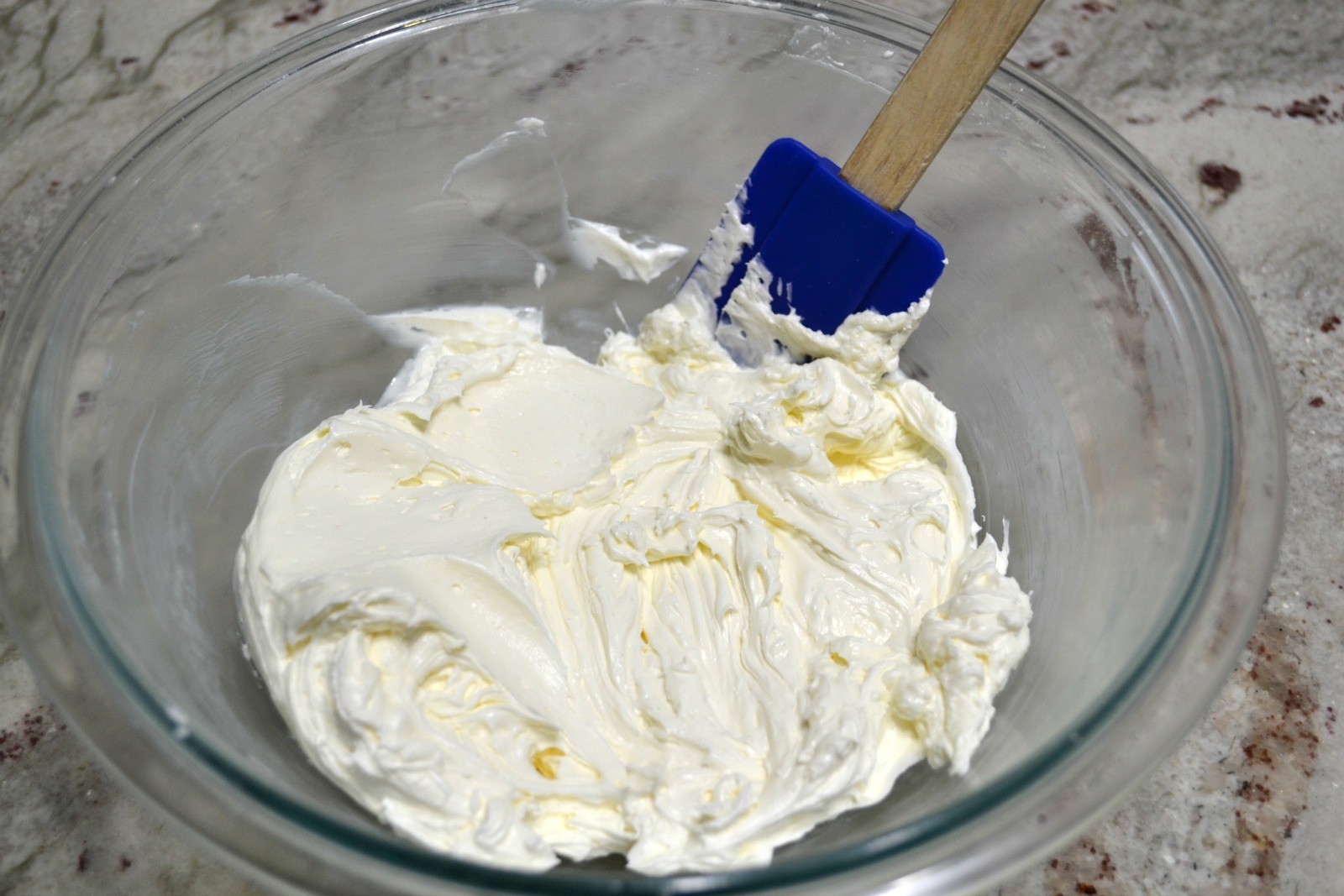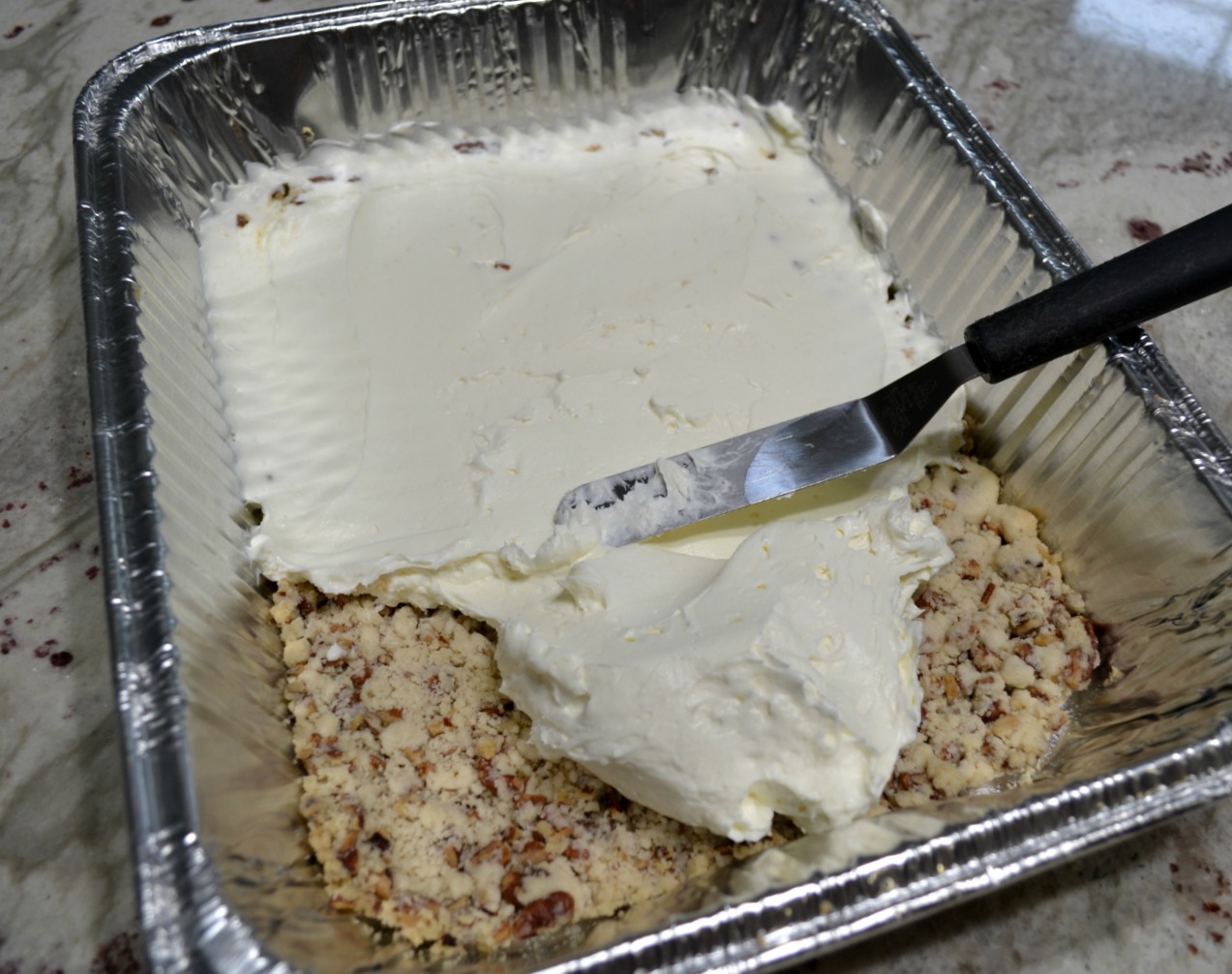 Mix the confectioner sugar, cream, cheese, and whipped topping. Spread over the cooled crust.
Both of the boys had a turn at using the mixer. We did discuss mixer safety during this part.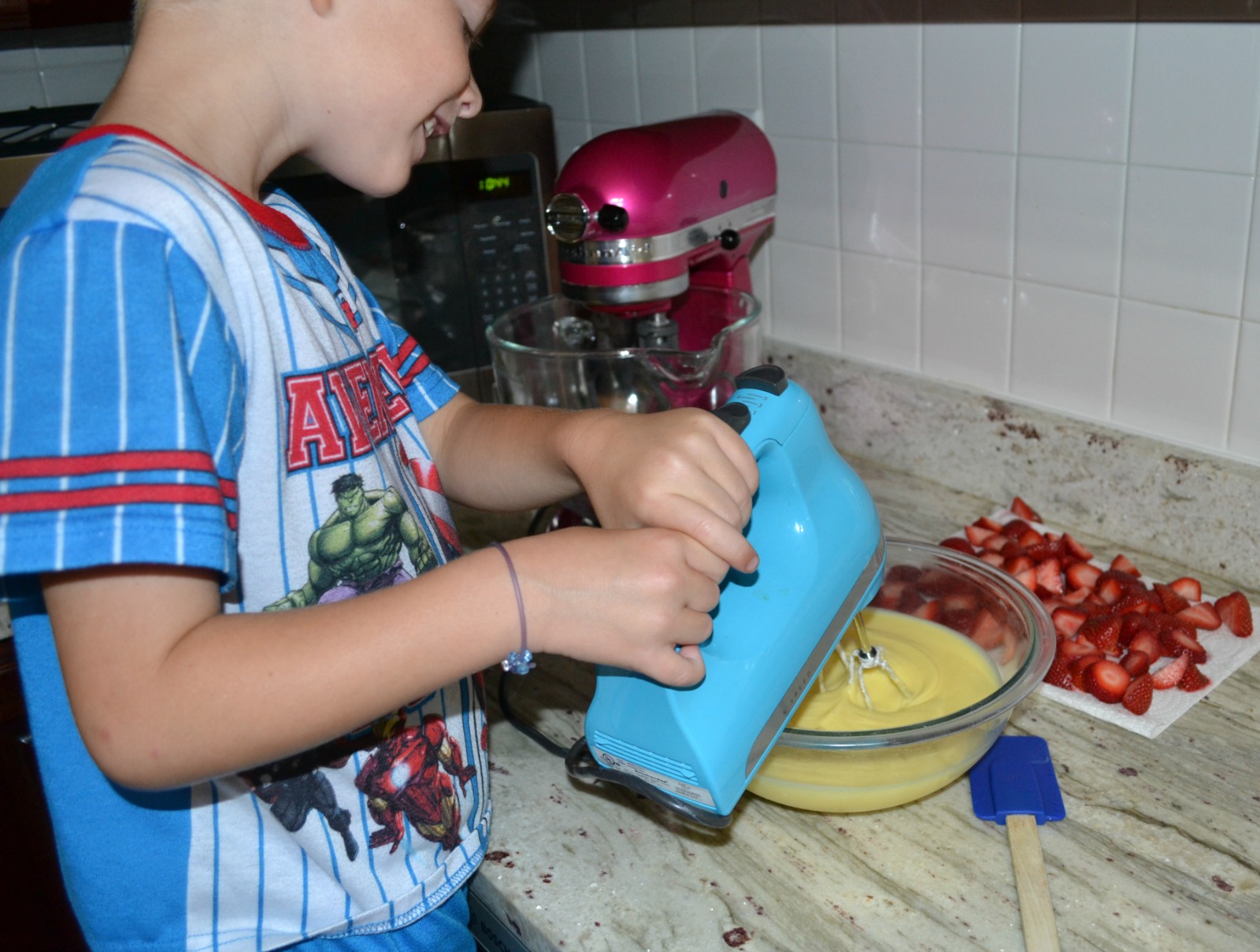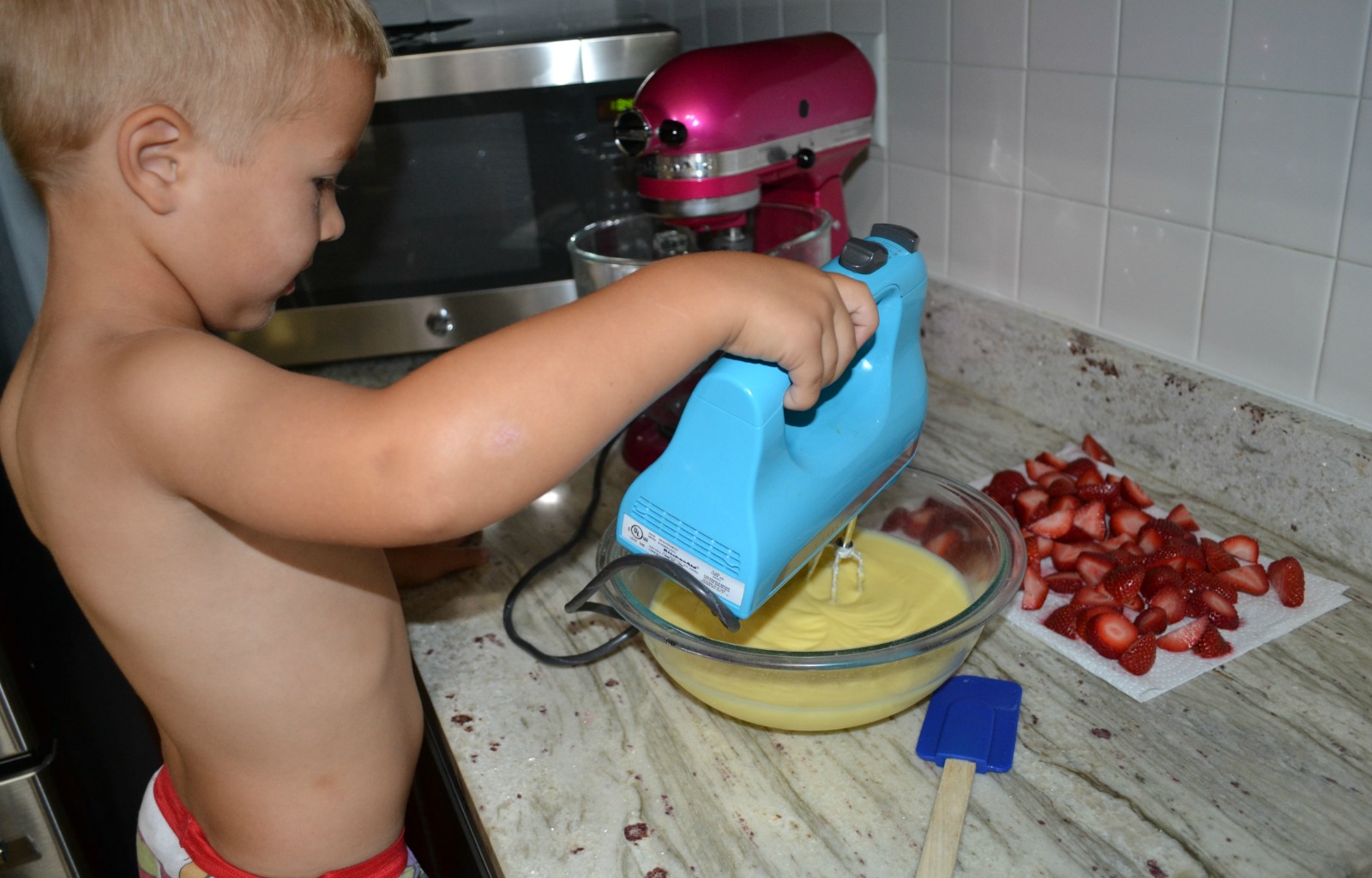 Next mix the pudding and milk.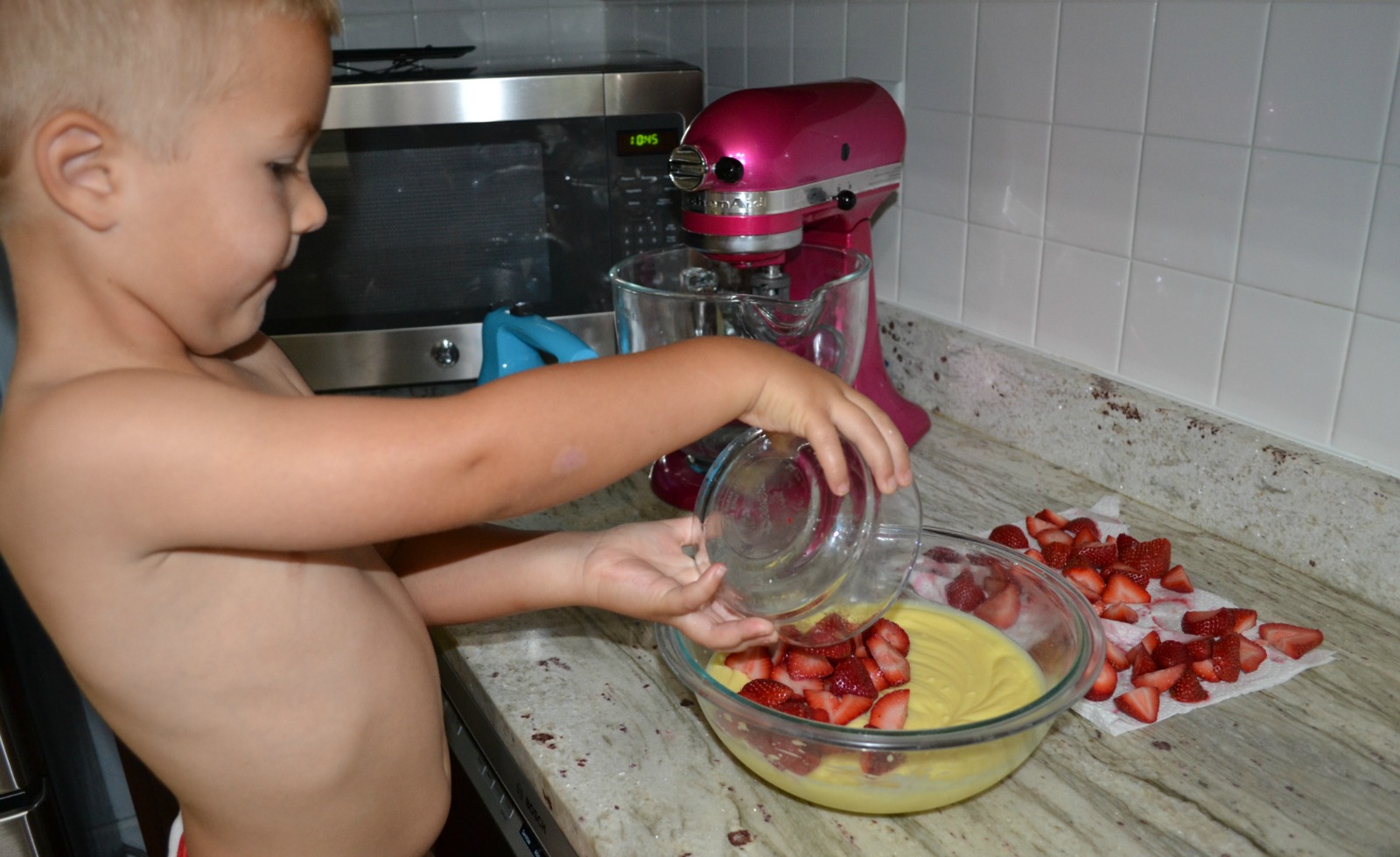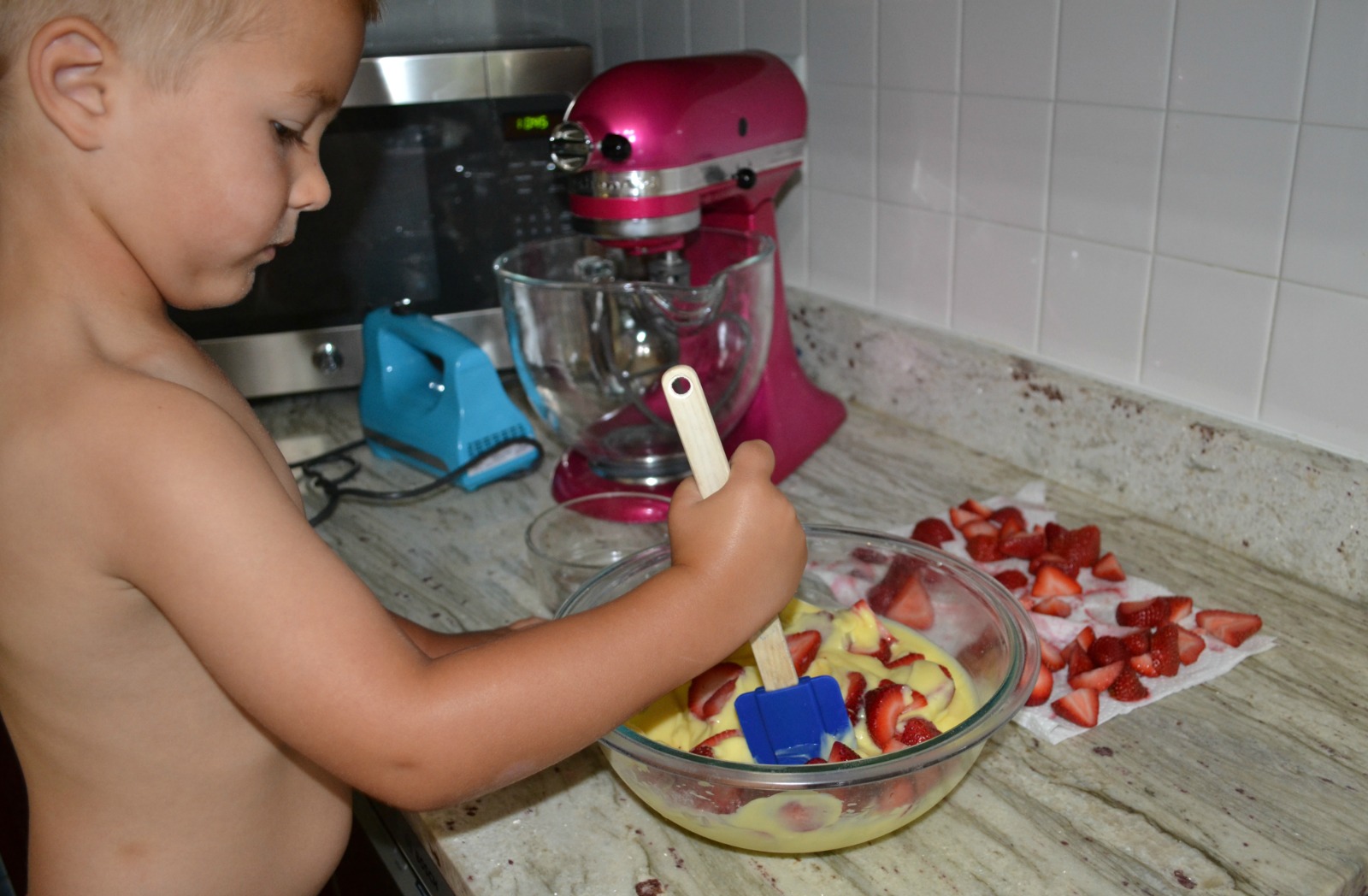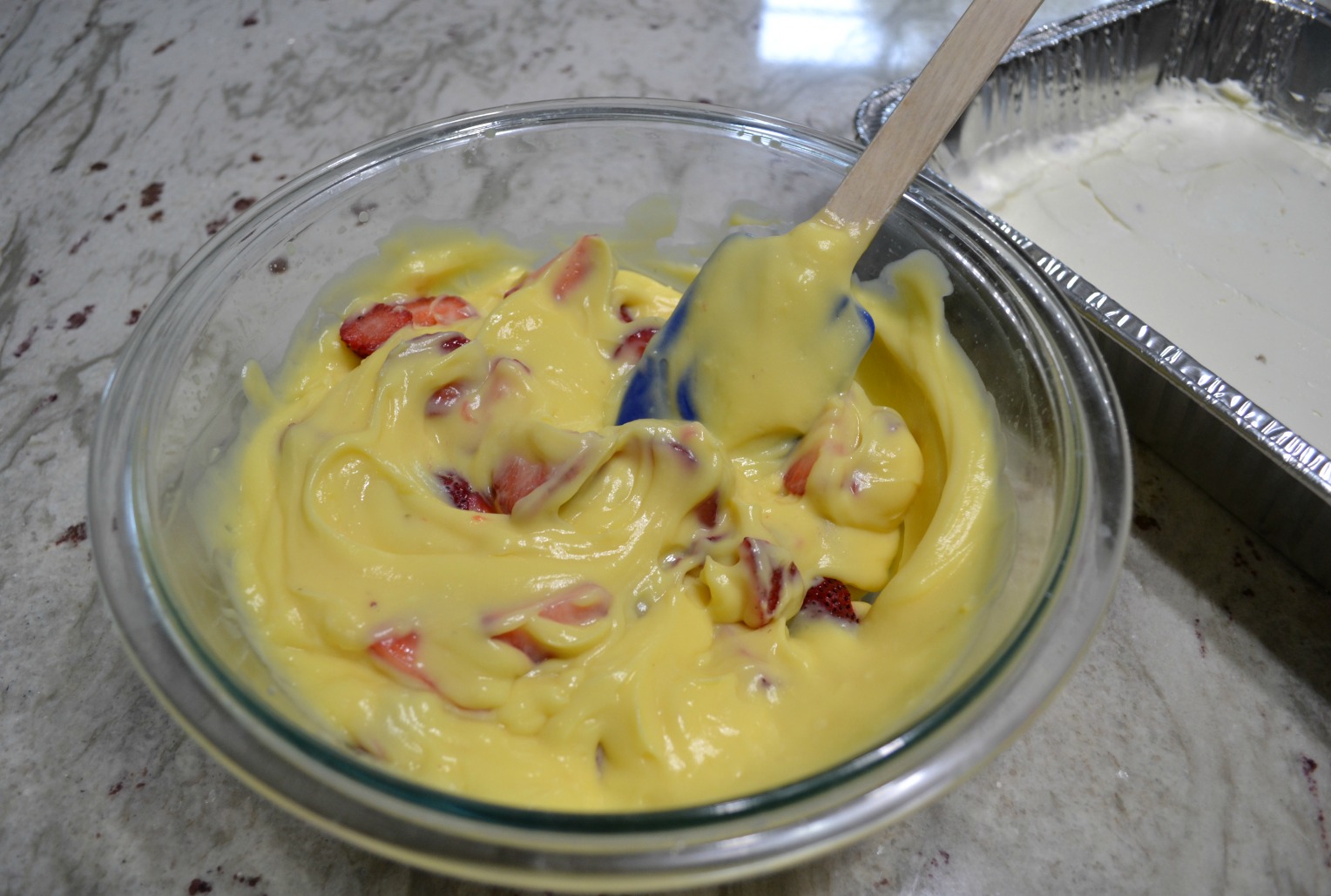 Fold in the strawberries.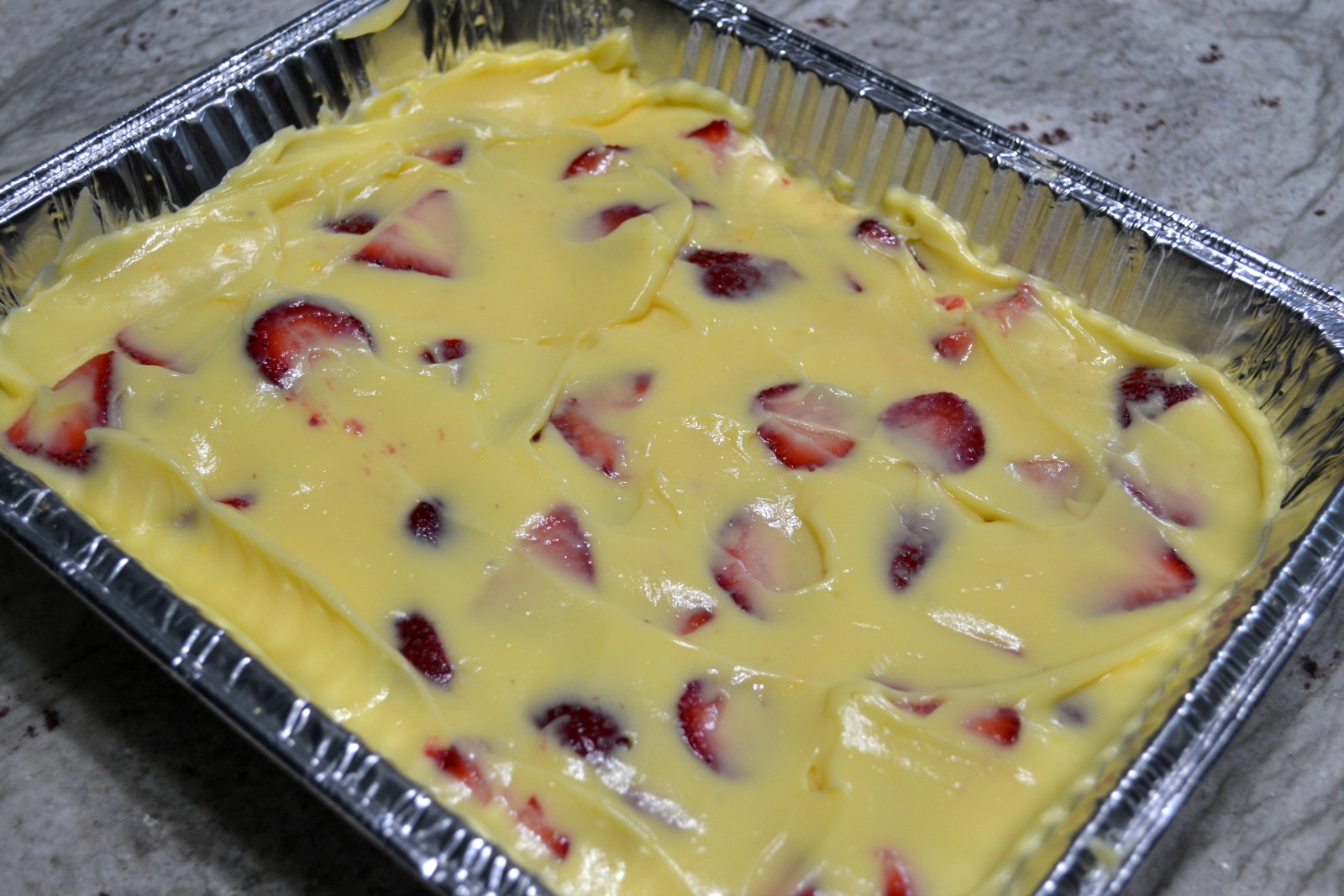 Spread over the confectioner sugar layer.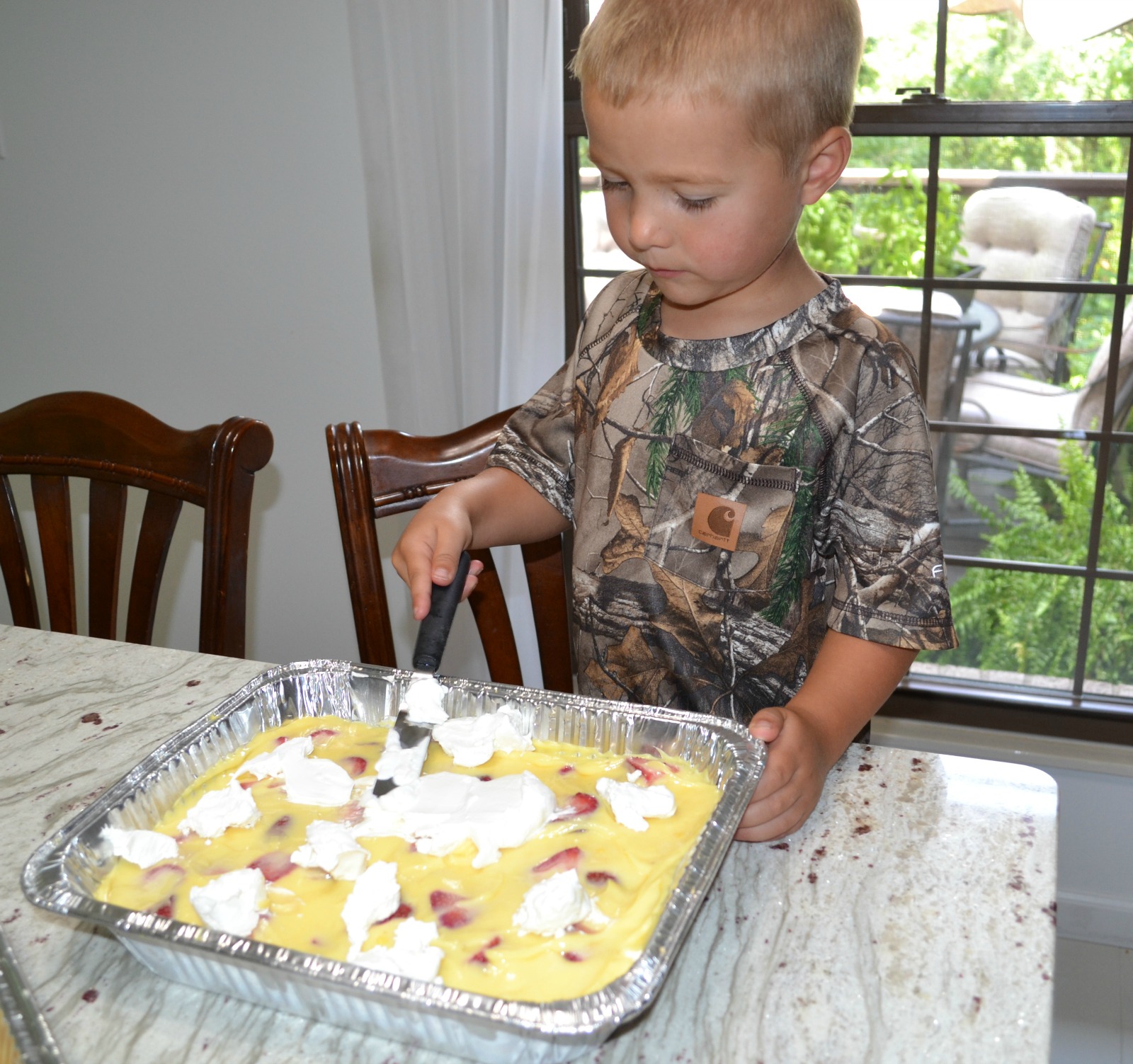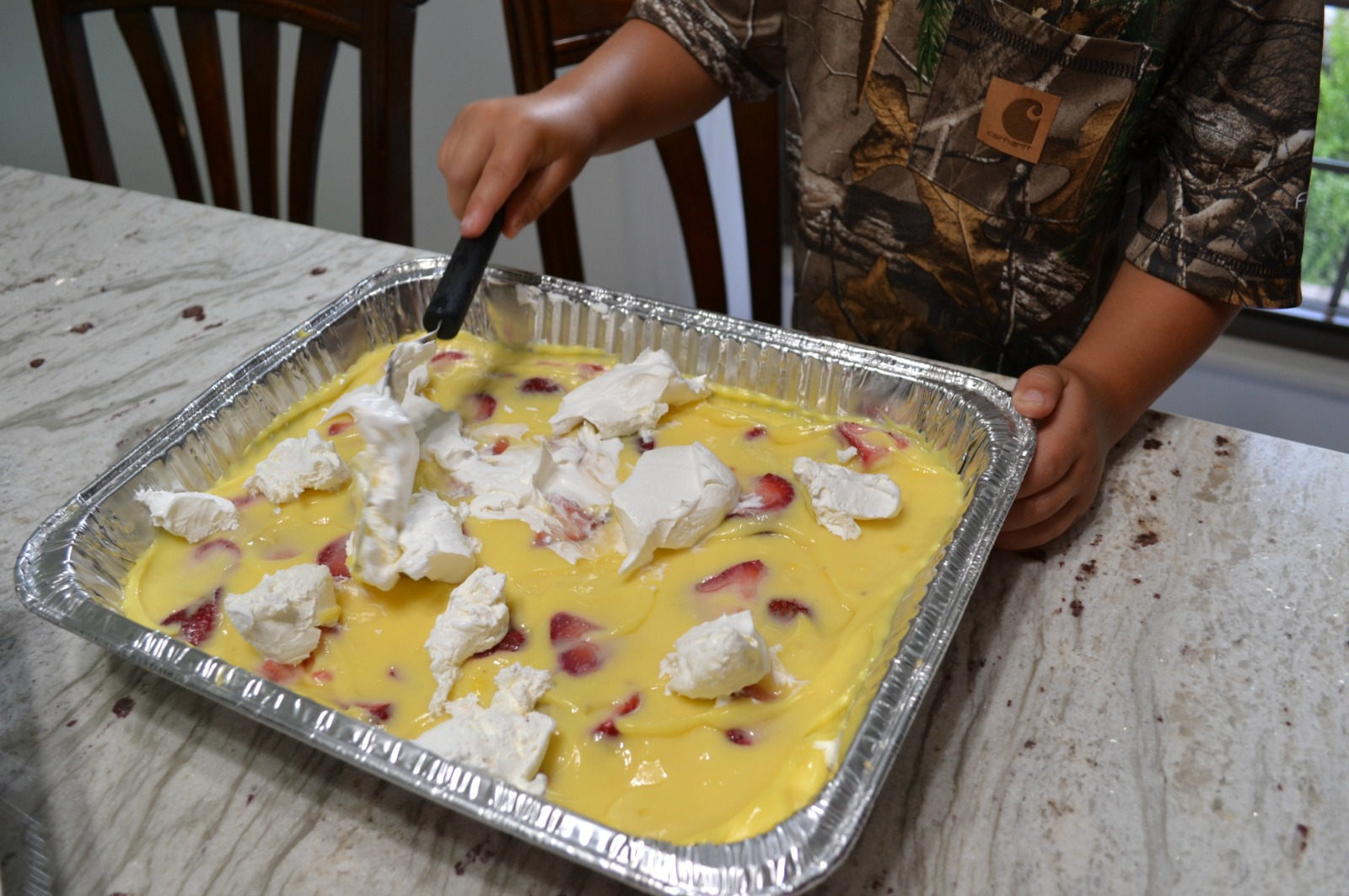 The 3 year old wanted to spread the topping but then told me that it is yucky so he would not put anymore on it. The dessert is much prettier with the correct amount of whipped topping to cover it, but who can go against a 3 year old and yucky!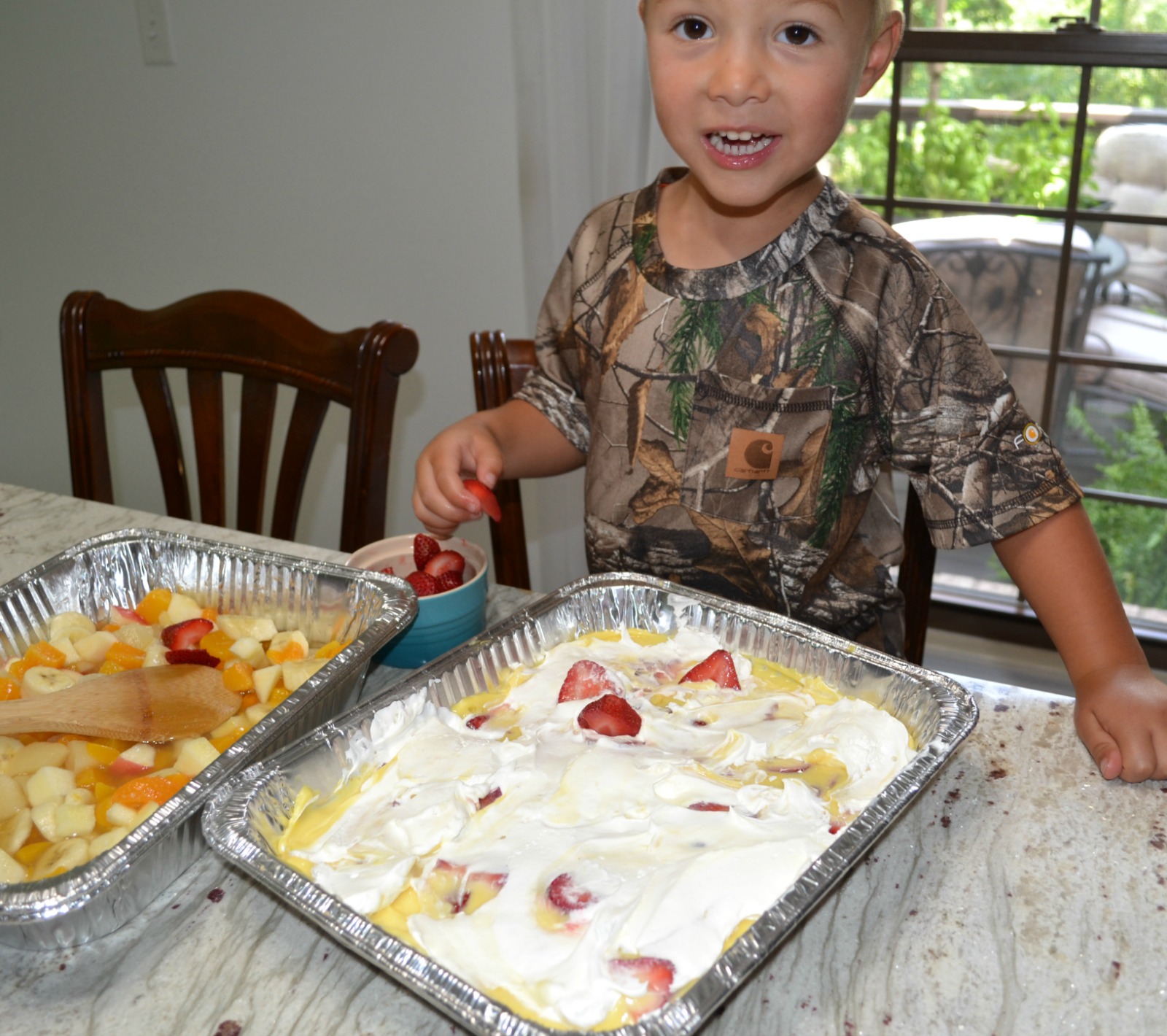 I told him to garnish it with more strawberries on top.
He was making a fruit salad also, so he told me he puts 2 in the fruit, 2 on the dessert and then he eats 1. At least he is fair.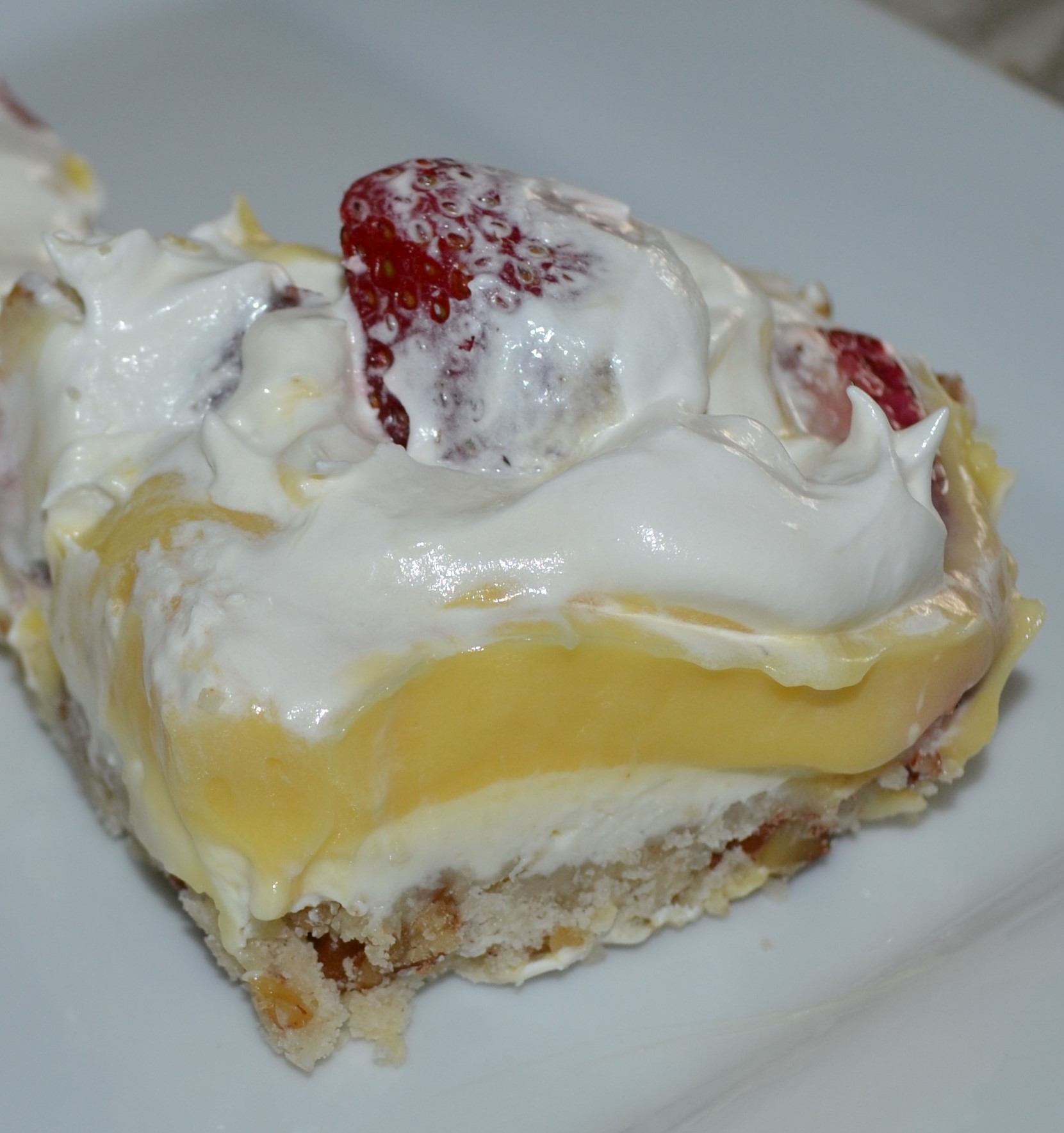 This is the best picture we could get after the finished product.
This Strawberry Cream Dessert recipe truly is wonderful, even if the pictures would not win any contests. I may even try it again with some bananas added.
Recipe from A SECOND SERVING cookbook. The original recipe called for strawberry instant pudding to be used but, I have not seen that flavor in any of my stores. I used vanilla pudding.
Strawberry Cream Dessert
2016-07-31 20:17:57
Serves 10
Ingredients
1 cup all purpose flour
2 Tablespoons sugar
1/2 cup butter, softened
1 cup chopped pecans, divided
1 (8oz) pkg cream cheese, softened
1 cup confectioner sugar
1 (8 oz) carton frozen whipped topping, thawed
2 (3 1/2oz) boxes vanilla pudding
3 cups whole milk
2 cups fresh strawberries, washed, sliced, and drained
Instructions
Preheat oven to 350 degrees F. In a large mixing bowl, combine the flour, sugar, butter, and 1/2 cup of the pecans. Blend together well, using a fork. Spread in the bottom of a 9x13 inch baking dish.
Bake for 15 minutes then remove from oven to cool.
In a large mixing bowl, beat together the cream cheese and confectioner sugar until smooth. Fold in half of the whipped topping. Spread evenly over the cooled crust. Refrigerate.
In a large mixing bowl, combine the pudding and milk, beat with an electric mixer until mixture becomes thick. Save 1/4 cup of strawberries for garnish and fold the remaining strawberries into the pudding. Spread evenly over the cream cheese layer.
Spread remaining whipped topping over the pudding. Garnish with remaining strawberries and pecans.
Refrigerate 2 to 3 hours before serving.
Notes
May use a smaller pan to make a thicker dessert bar.
GRANDMA HONEY'S HOUSE https://grandmahoneyshouse.com/
Please follow and like us: