Thanksgiving dinner can be a very difficult time for empty nesters.
I would like to share some ideas for a Thanksgiving dinner for empty nesters. My husband and I have a blended family consisting of 8 children, their spouses/fiances, and 13 grandchildren. The first 10 years of our marriage, 7 of the 8 children lived with us so every meal was a feast and Thanksgiving always involved days of baking and cooking. They are now grown and have their own homes so we are rarely able to all be together for Thanksgiving.
The Thanksgiving dinner should still feel like a special meal of the year. My husband is a hunter and Thanksgiving week is the highlight of hunting time in WV. He hunts until around mid-morning and then comes in for a few hours.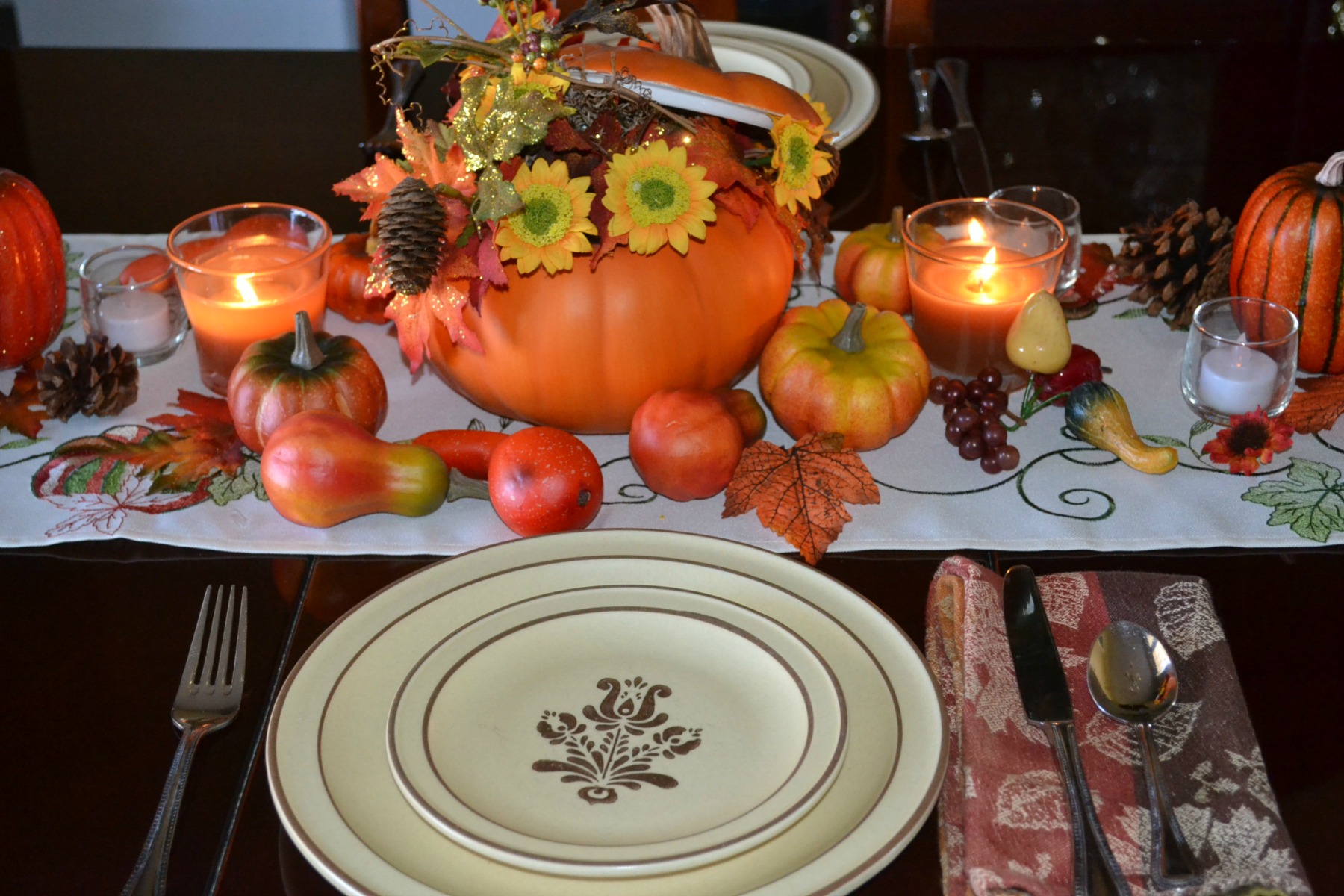 I try to make it special by using fresh flowers, candles, and linen napkins. The foods do look a little strange to me served in such small dishes, but if you fix your plates and carry them to the table, it will feel like you are not missing a thing. (It is a bit more quiet though than with the family here) It has been hard to scale down my cooking for 2 but I am making progress. We still wanted to enjoy all of our traditional foods but I just make them in much smaller portions. I make enough that we can have Thanksgiving dinner with some leftovers. After all, they DO taste much better the next day.
The beautiful, 25 lb golden brown turkey being pulled from the oven and placed on the giant platter can now be replaced with some of the following options.
Turkey breast…..easy, good for leftover turkey sandwiches and can still be served on a nice platter. This is what I fix if it is just the 2 of us on Thanksgiving.
Turkey cutlets… another easy option. They can be seasoned, baked or grilled and then sliced and served on the small platter.
Rotissere chicken… an easy option. You can serve it on a platter with nice fresh herbs and garnishes and pretend it is a turkey.
Purchase a complete meal from a deli or grocery store.
Go out to eat at a buffet.. my husband would never do this.
Cornish hens.. my husband wanted these for supper a few days ago and it made me think of them as an option also.
Last year I thought it would be fun to take some of our traditional side dishes and make them in the downsized portions.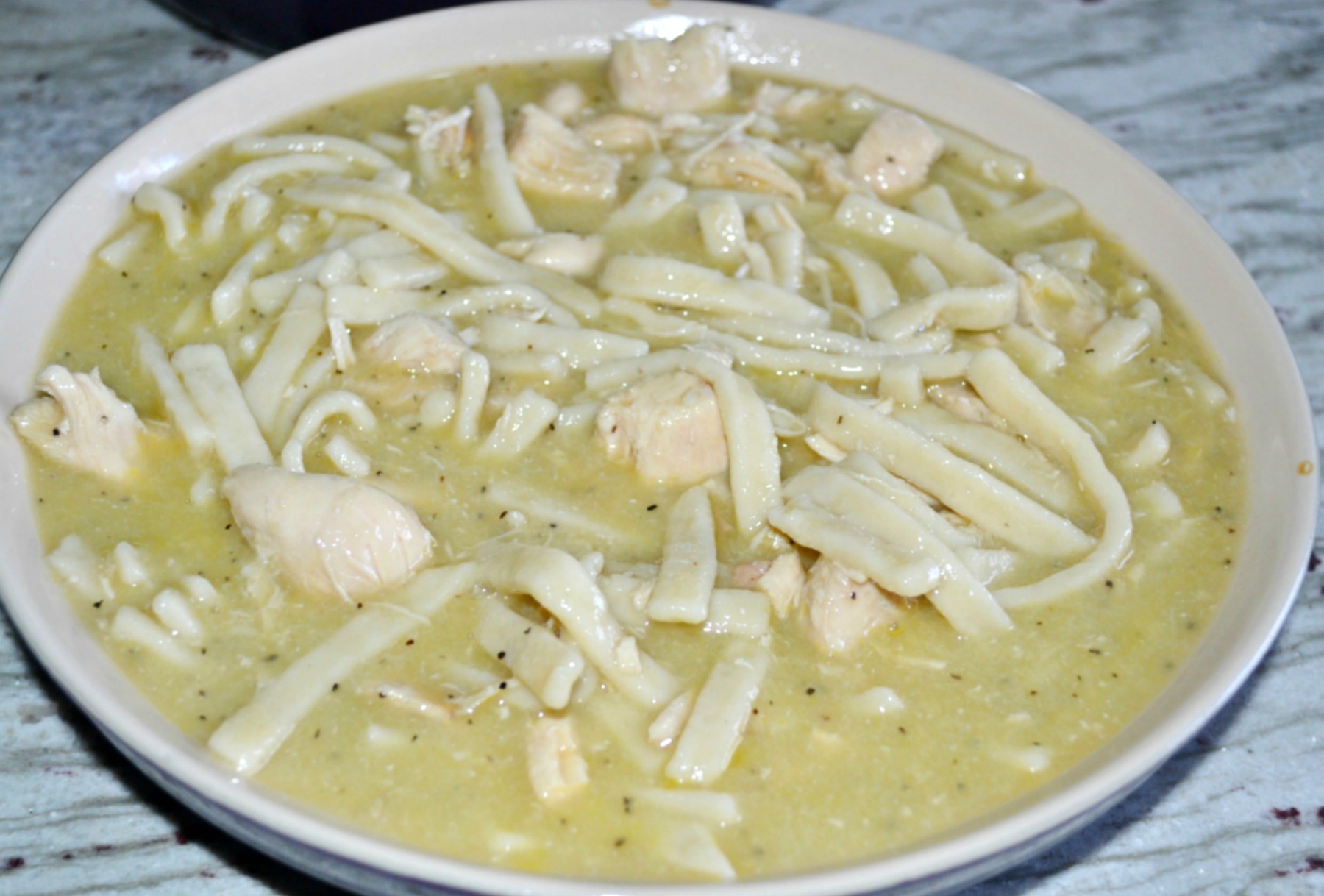 I made my home-style noodles. This recipe is scaled down for 2.
Home-style Chicken and Noodles
2016-11-07 14:08:44
Serves 2
Ingredients
1 cup water
2 -3 cups chicken broth
6 oz frozen egg noodles
1 cup rotisserie chicken, cut into small cubes
1/2 can cream of chicken soup
1/2 teaspoon kosher salt
1/4 teaspoon coarse black pepper
Instructions
Pour the water and 2 cups of chicken broth into a medium size saucepan or dutch oven. Bring to a boil over a high heat.
Stir in the noodles, reduce heat to low, cover and simmer 15 minutes. Stir frequently.
Stir in the chicken, soup, salt and pepper. Bring to a boil and then lower heat to low, cover and simmer for 25 minutes. Continue to stir frequently.
If mixture is too thick, add remaining cup of broth.
Turn off heat and allow the noddles to set for a few hours. (This allows flavors to blend better).
Prior to serving, heat pan slowly, over a low heat and stir frequently.
GRANDMA HONEY'S HOUSE https://grandmahoneyshouse.com/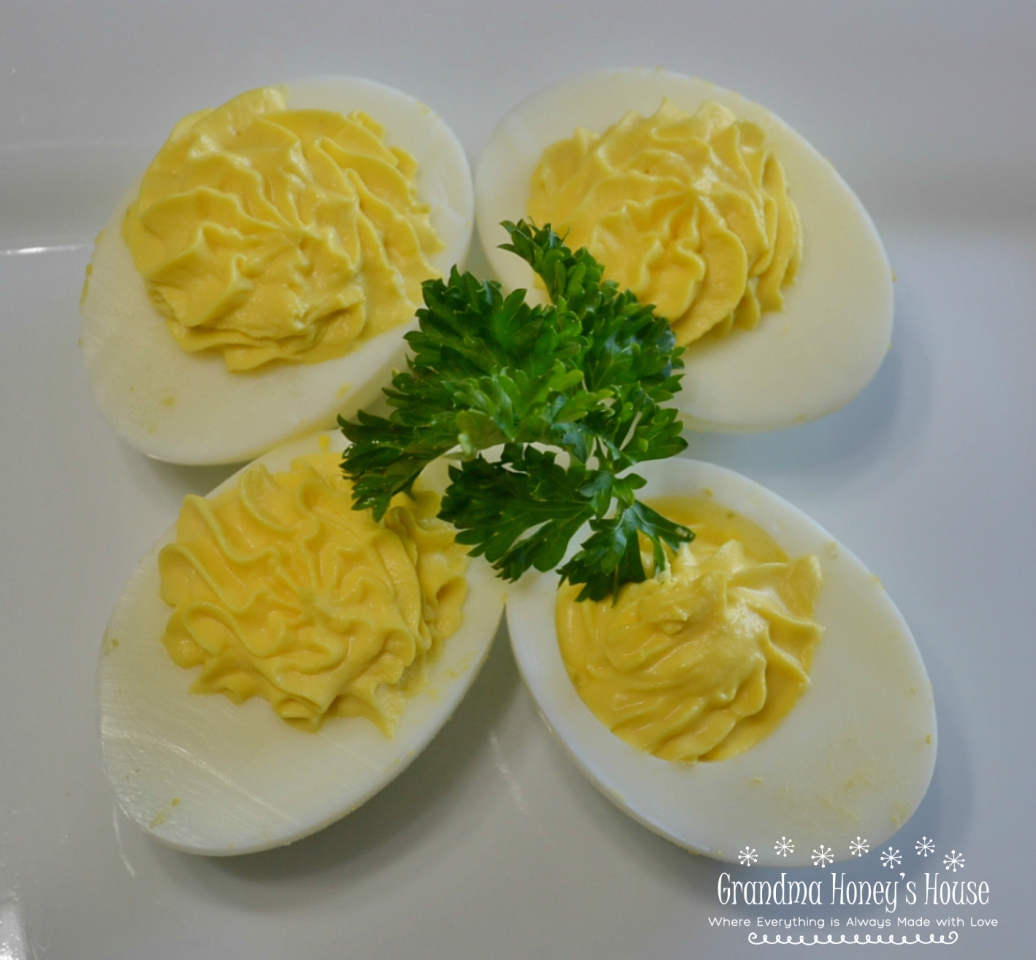 I fixed deviled eggs and only did 3 eggs. HERE is my recipe for these.
No dinner would be complete without the mashed potatoes/gravy. I did a smaller amount with 4 potatoes.

Scalloped potatoes are always a favorite of ours.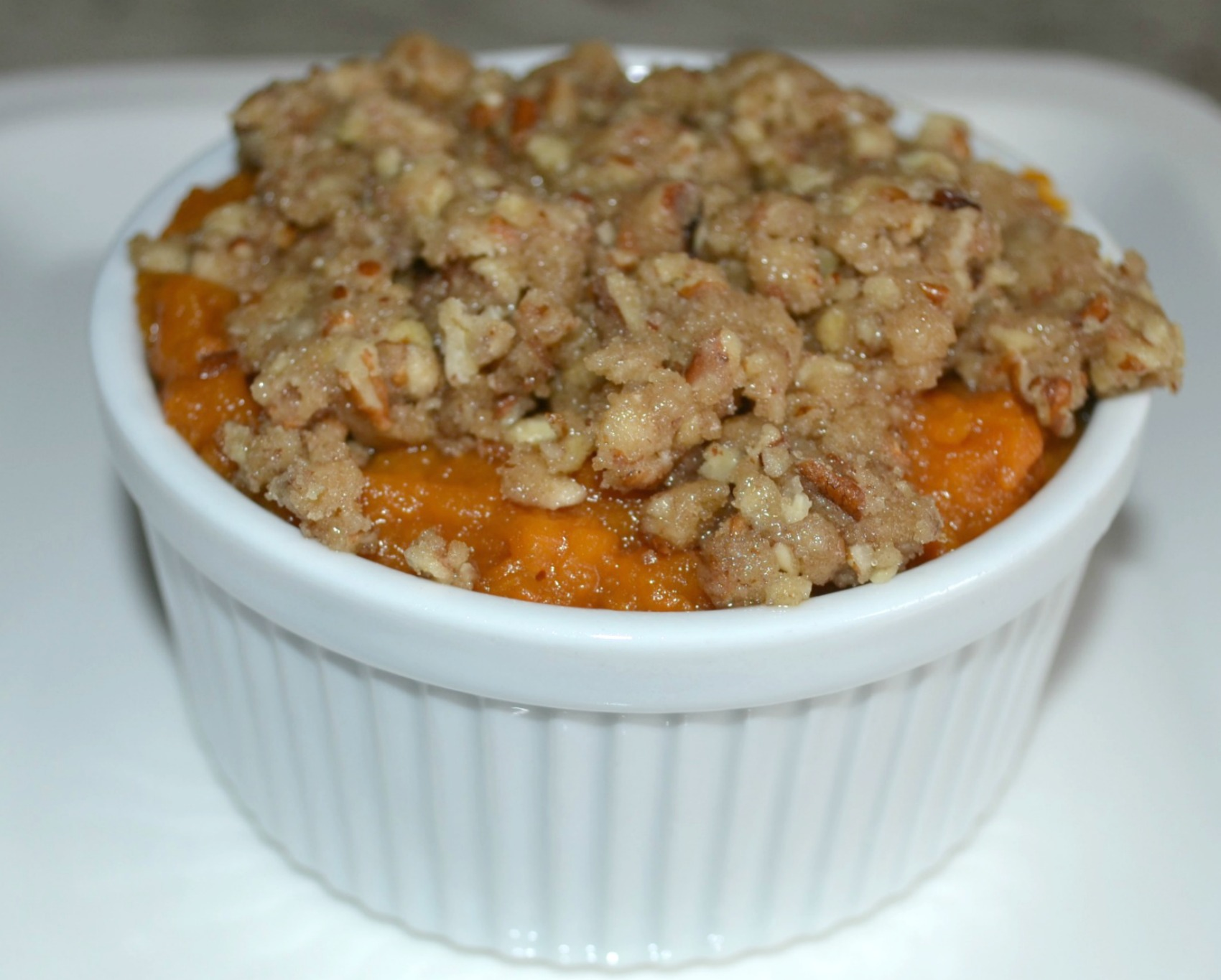 I love using my ramekins and they make a cute casserole dish for the sweet potato casserole. (use 1 or 1 1/2 cup size)

I always fixed potato salad as a side because it tastes great beside that leftover turkey sandwich.
Of course you need desserts. These are delicious, fall themed desserts.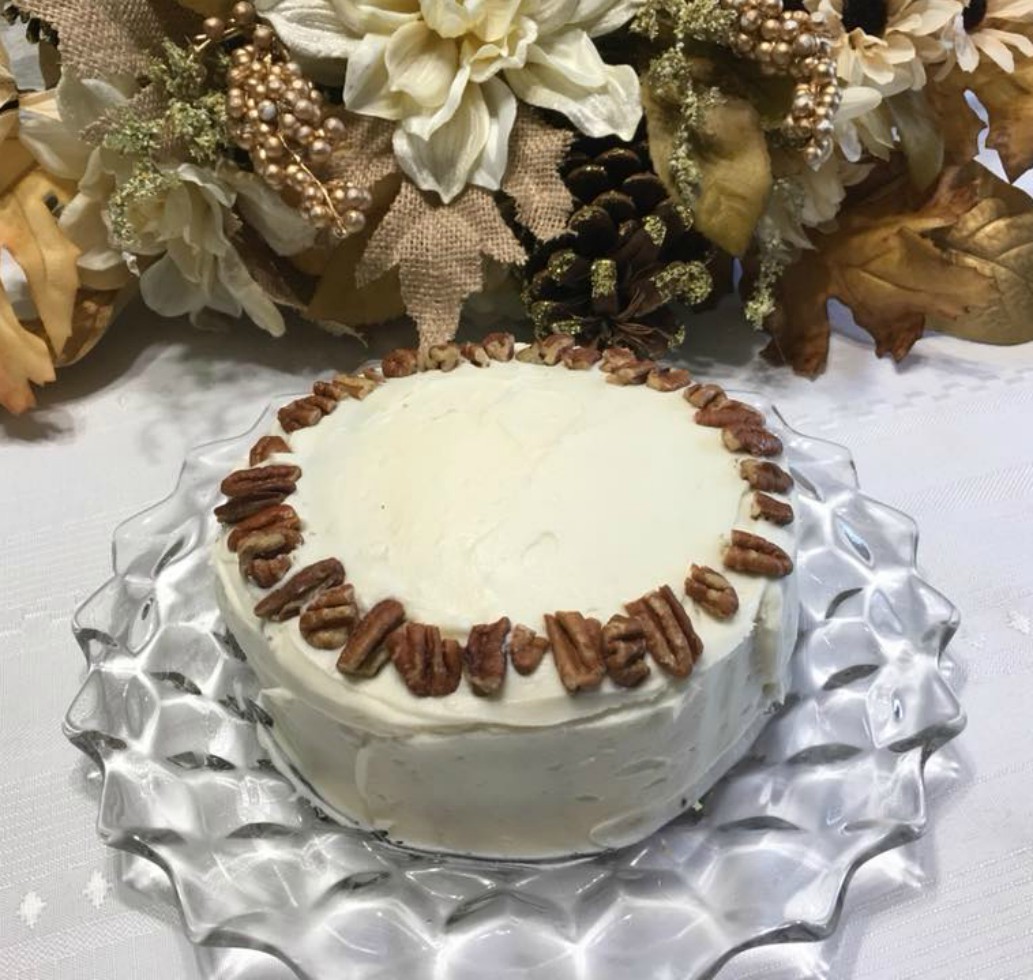 Hummingbird Cake for 2. HERE is recipe link.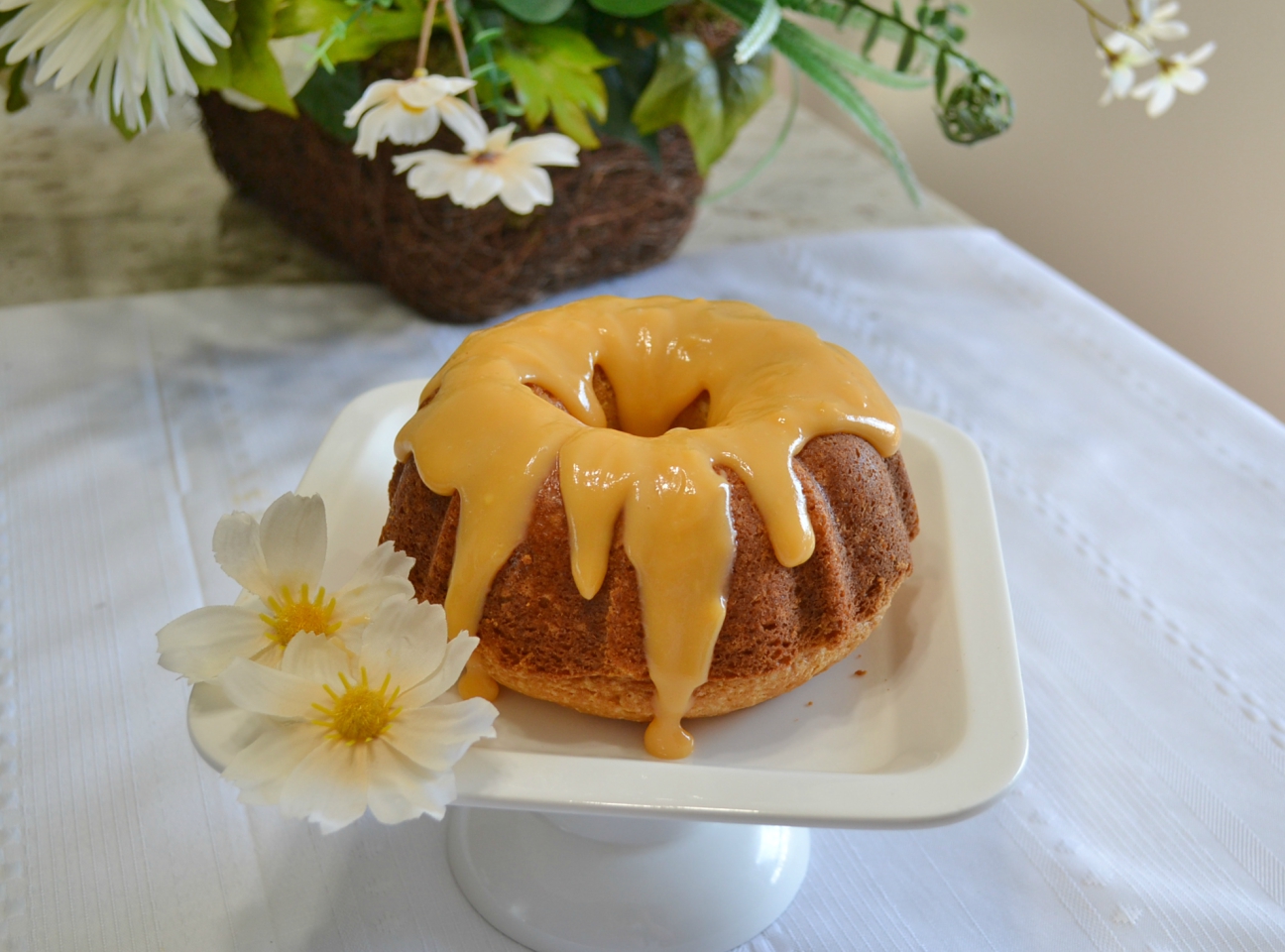 Saffron Orange Custard Bundt Cake for 2. HERE is recipe link.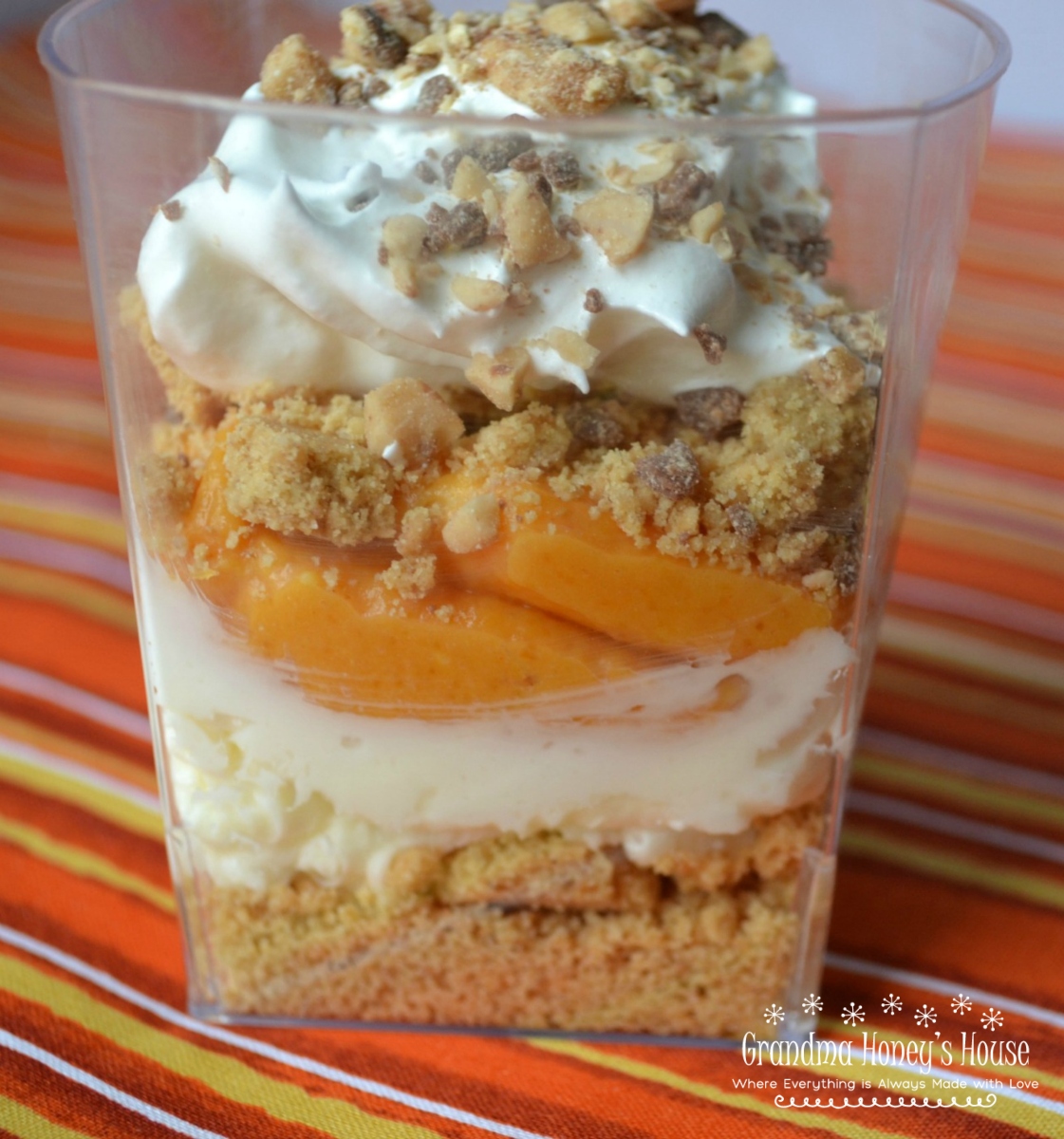 Pumpkin Pie Parfaits are an easy dessert option. HERE is recipe link.
I hope this helps you to scale down some sides and still enjoy the traditional foods we associate with Thanksgiving, even as empty nesters.