Jump to recipe
 This Spicy Chicken Enchilada Soup is not for the weak at heart when it comes to heat.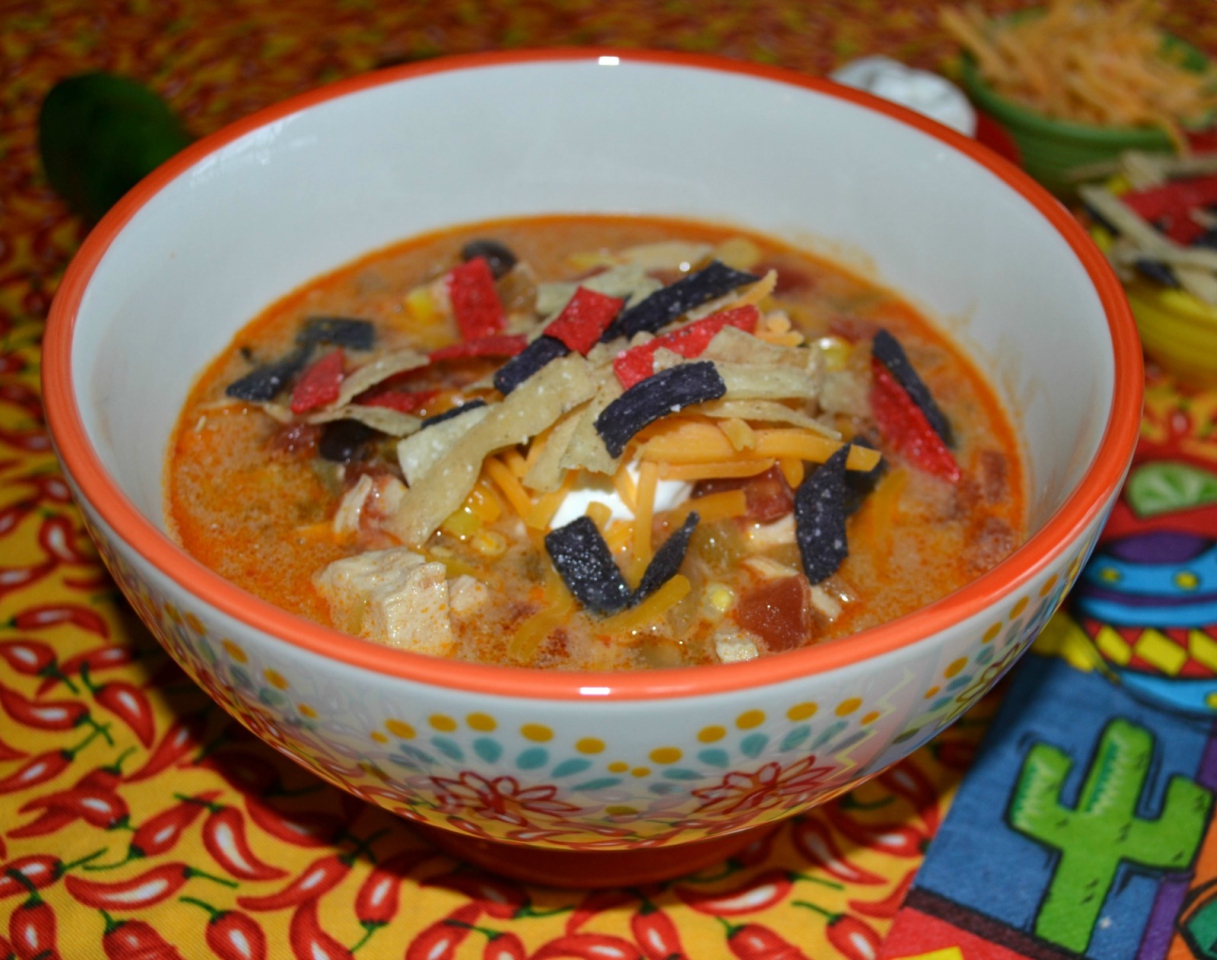 Since January is National Soup month,  and it has been cold here in WV this week, I decided to do this Spicy Chicken Enchilada Soup.
It is a very quick and easy soup to put together.  As with all soups, I think they taste better if you make them a day ahead or at least several hours, to let the flavors blend together.
The onions and garlic are browned in a dutch oven and then the other ingredients are simply stirred in and simmered.
Top with a variety of shredded cheese, sour cream and tortilla chips.
The holidays are over and everyone is back into their normal routines.  I created this soup for 2 people, but there is enough to have a few bowls leftover. The ingredient amounts can easily be increased if a larger pot is desired.
If you would like another soup recipe downsized for 2 people, please check out my recipe for Potato Ham Broccoli Cheddar Soup. 
SPICY CHICKEN ENCHILADA SOUP- COOKING FOR 2
Ingredients
2 teaspoon extra virgin olive oil
1/2 cup onions, chopped
1 teaspoon garlic, minced
2 cups chicken broth
1 can diced tomatoes with green chilies (Rotel)
1/2 cup enchilada sauce (red or green)
1 (4oz) can diced green chilies, un-drained
1 1/2 cups cooked chicken breast, shredded or chopped
1/2 cup black beans, rinsed and drained
1/2 cup frozen corn
1/4 cup sour cream
1/2 cup shredded cheddar cheese
Toppings
shredded cheddar cheese
sour cream
tortilla chips
Instructions
Heat oil in a dutch oven or medium size saucepan, over a medium heat. Add the onions and cook 4 minutes, stirring frequently. Add the garlic and cook another 1 minute.
Stir in the chicken broth, diced tomatoes, enchilada sauce, green chilies, and chicken. Bring to a boil, then reduce heat to low and simmer, uncovered, for 20 minutes.
Stir in the beans and corn and simmer another 15 minutes. Remove from the heat and stir in the sour cream and cheese.
When ready to serve, warm soup over a low heat. Ladle into a bowl and top with sour cream, cheese, and tortilla chips.
© 2023 Copyright GRANDMA HONEY\\\\\\\'S HOUSE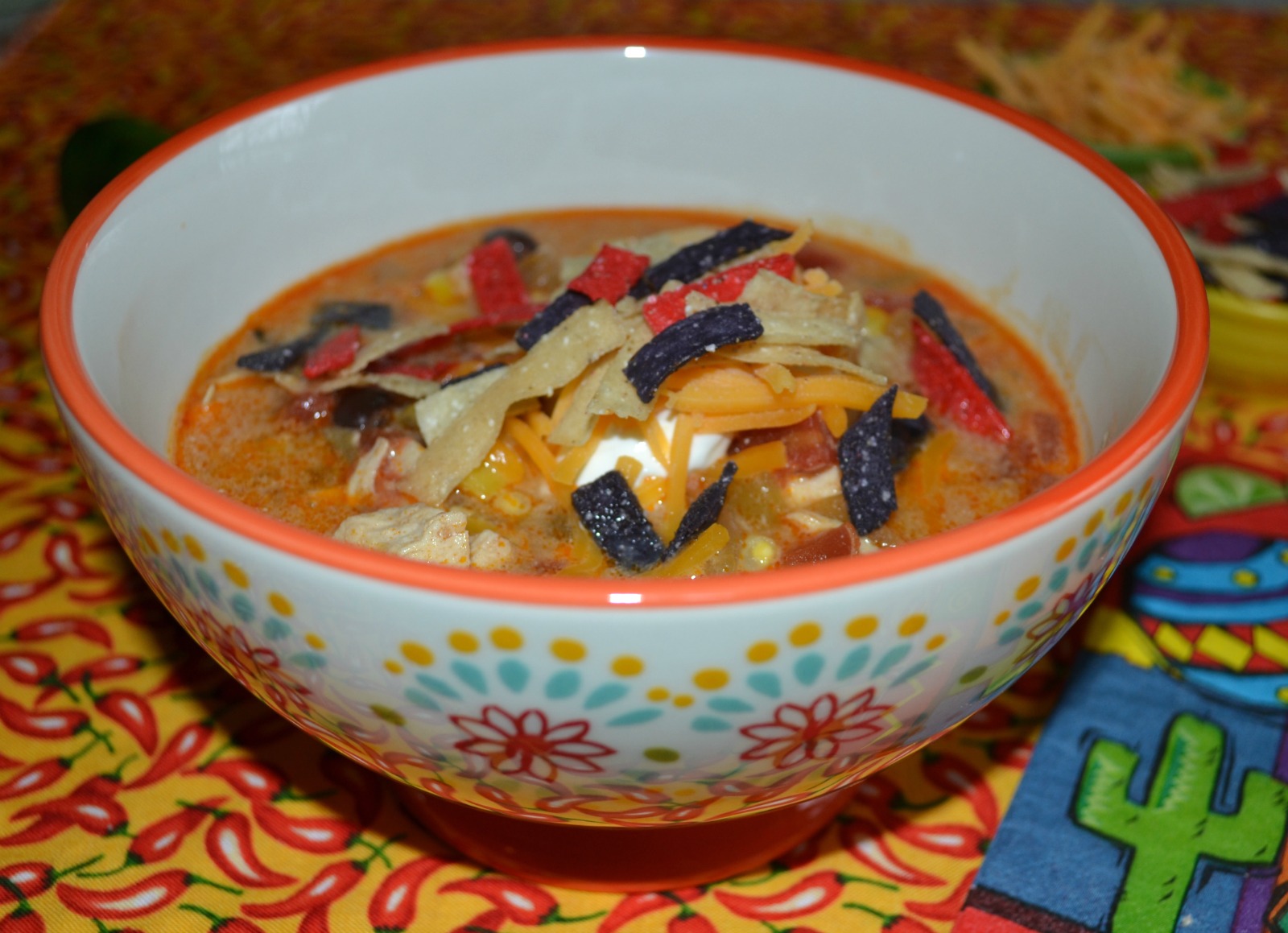 Please follow and like us: