Thanksgiving dinner can be a very difficult time for empty nesters.
I would like to share some ideas for a Thanksgiving dinner for empty nesters. My husband and I have a blended family consisting of 8 children, their spouses/fiances, and 13 grandchildren. The first 10 years of our marriage, 7 of the 8 children lived with us so every meal was a feast and Thanksgiving always involved days of baking and cooking. They are now grown and have their own homes so we are rarely able to all be together for Thanksgiving.
The Thanksgiving dinner should still feel like a special meal of the year. My husband is a hunter and Thanksgiving week is the highlight of hunting time in WV. He hunts until around mid-morning and then comes in for a few hours.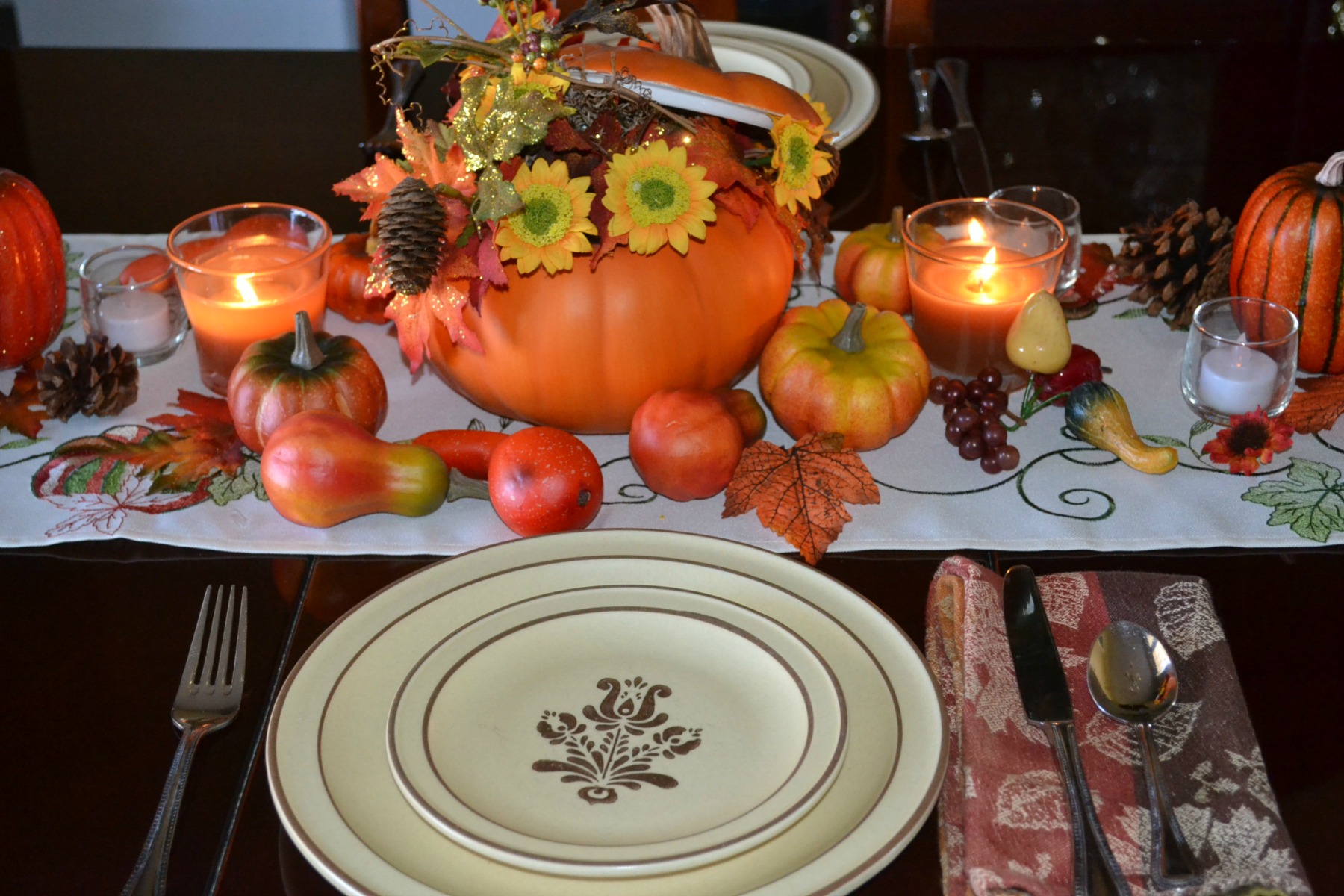 I try to make it special by using fresh flowers, candles, and linen napkins. The foods do look a little strange to me served in such small dishes, but if you fix your plates and carry them to the table, it will feel like you are not missing a thing. (It is a bit more quiet though than with the family here) Continue reading EMPTY NESTERS THANKSGIVING IDEAS →