A few weeks ago one of my daughters and I were talking about The Andy Griffith show and Mayberry. She said to me "Mom after your generation no one will even know what Mayberry was about". I started thinking about it and am hoping that is not true. But do most of the younger generations know who Lucille Ball, Vivian Leigh or John Wayne are??
Everyone around my age (62) grew up watching a show on television that transported us to a magical town called Mayberry.
It was a quaint, little old fashioned town, made up of kind, hardworking people with good morals. There was no serious crime and families were close. People were kind to their neighbors. Children showed respect to their parents and romance was not the sex scenes we now have on television. I know that for myself, I wanted to live my adult life in a place like this.
I did not know until about 10 years ago that this little town really does exist. It is Mt Airy, NC and is the town that was the inspiration to create The Andy Griffith Show. Although the show was not filmed here, Andy actually spent a lot of his childhood here.
One of my daughters moved to North Carolina about 10 years ago and lives about 30 minutes from here. She actually works in Mt Airy and my grandson goes to school here.
In 2011 we went to their annual festival "Mayberry Days". I did not take a lot of pictures but sure wish I had. There is a big parade down Main Street and each year different characters from the show attend. One of the ladies (Betty Lynn that played Thelma Lou, Barney's girlfriend) lives in Mt Airy and is a regular at the festival. She also does regular appearances and autograph sessions.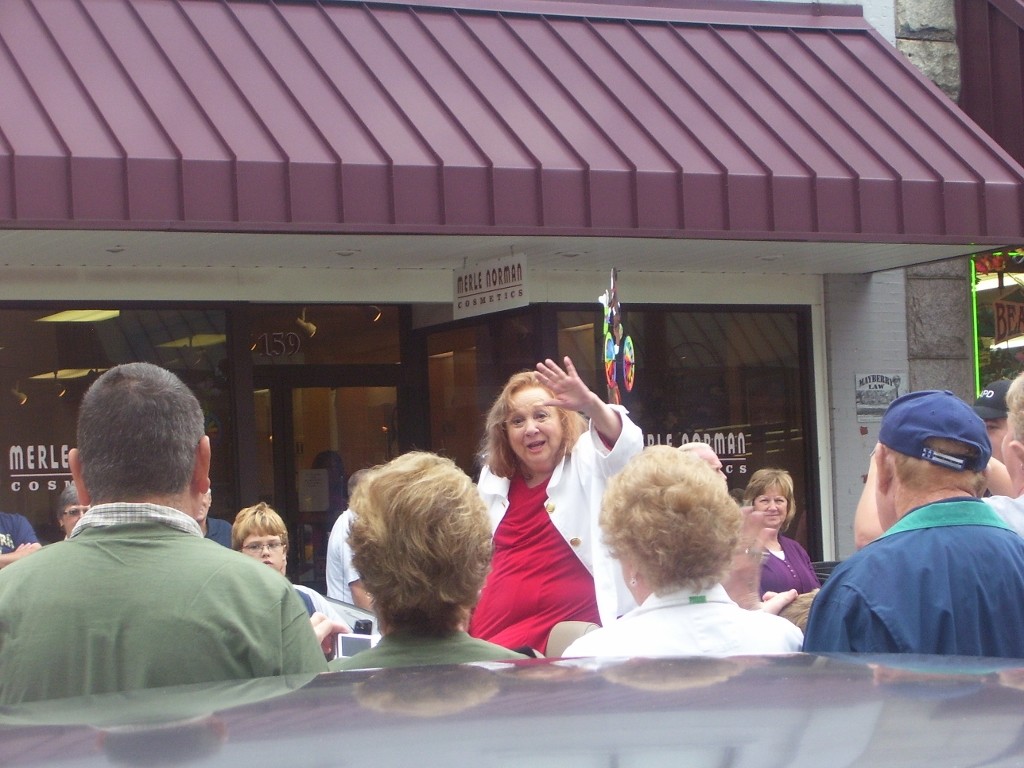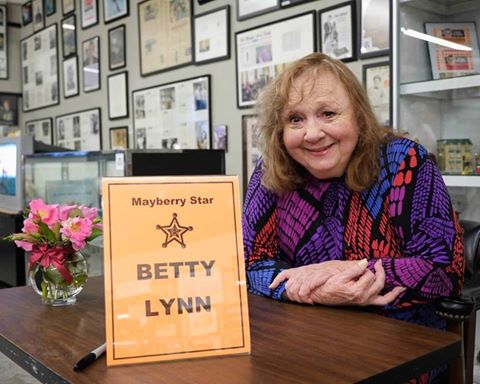 (2nd picture is from Mayberry Days Facebook pg)
Main Street has the familiar buildings we saw each week such as Floyd's Barber Shop, Snappy's Lunch and the Earle Theatre.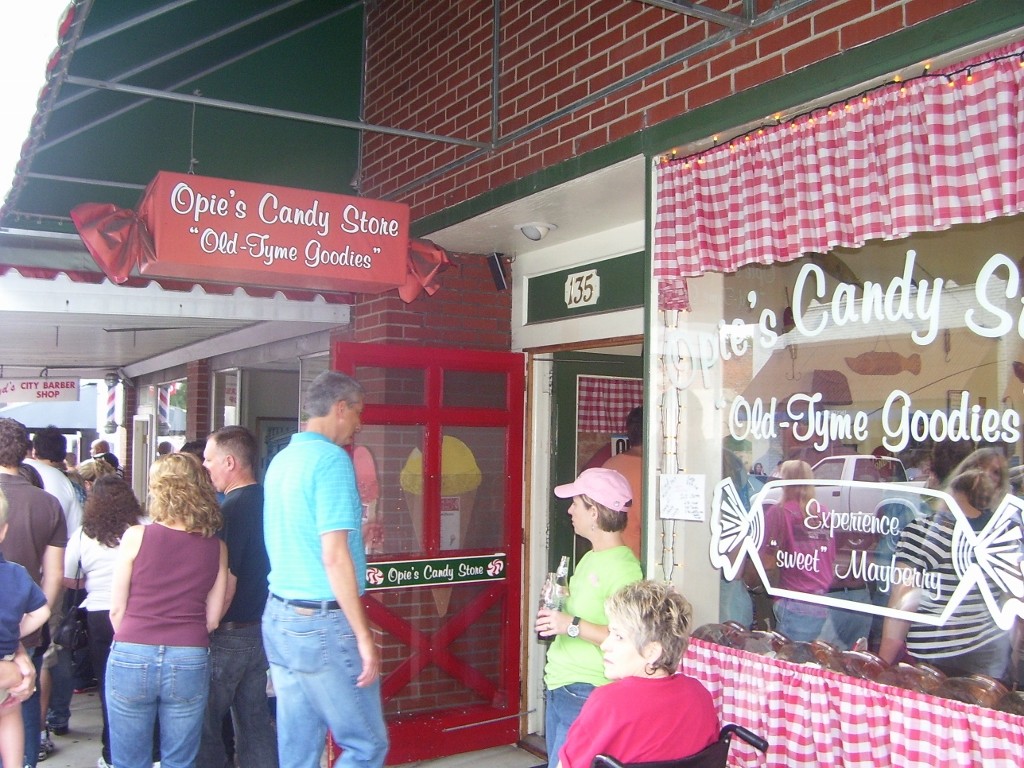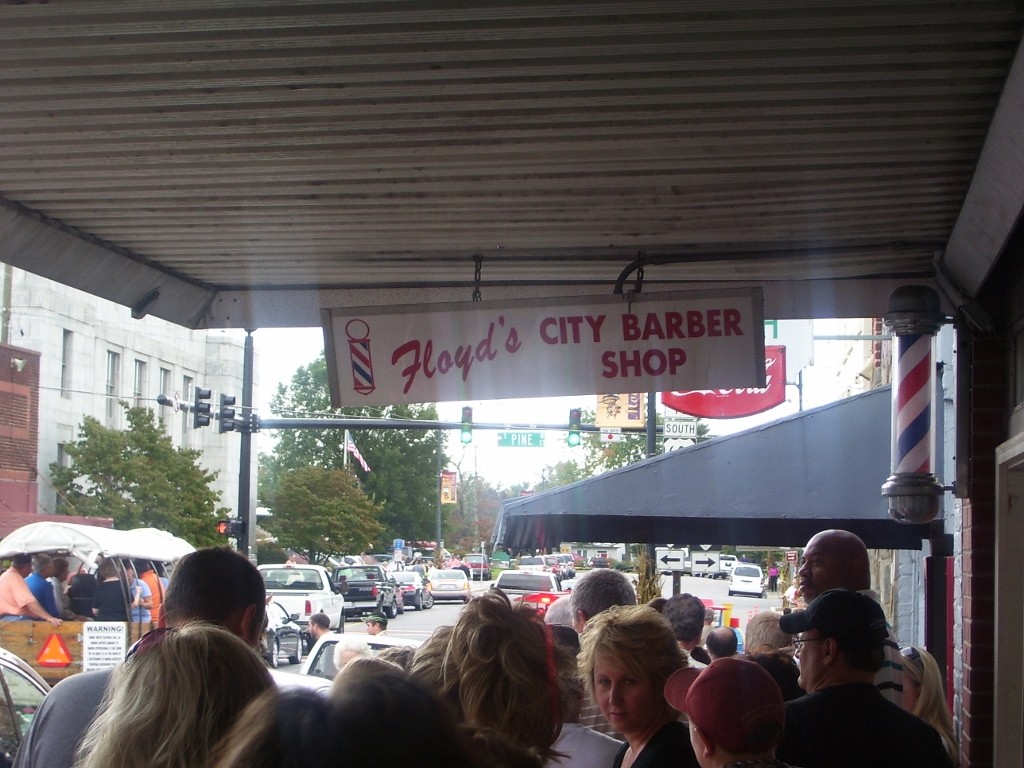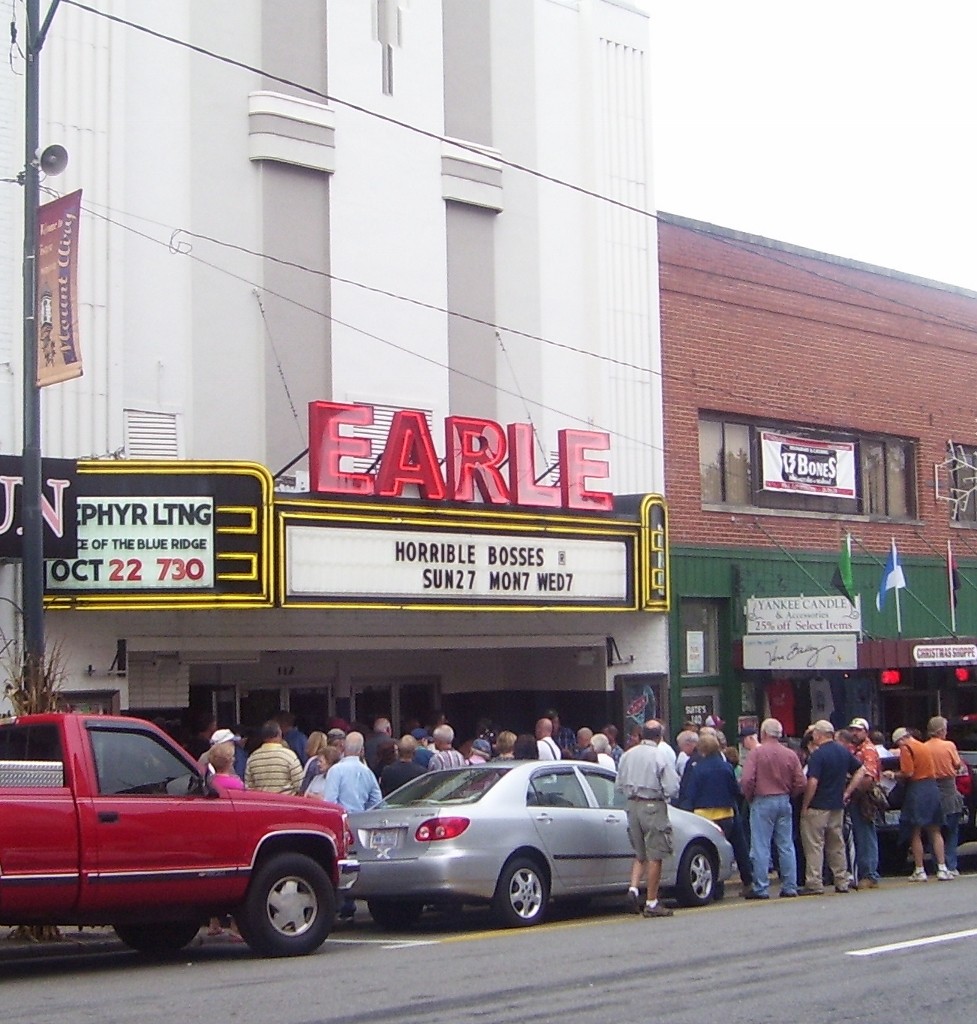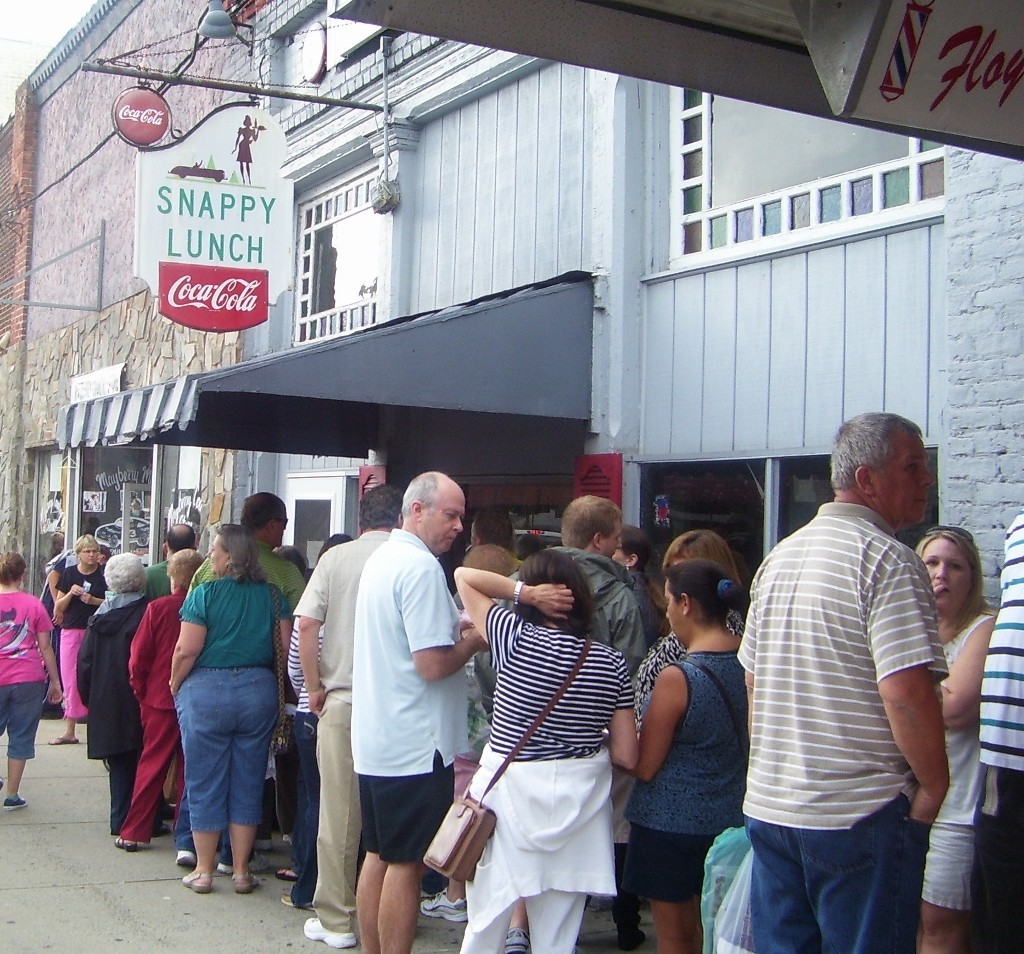 I understand that there is always a long line waiting to have Snappy's famous pork chop sandwich. The owner has a large window where the grill is and he cooks there so he can see everyone and they can see him.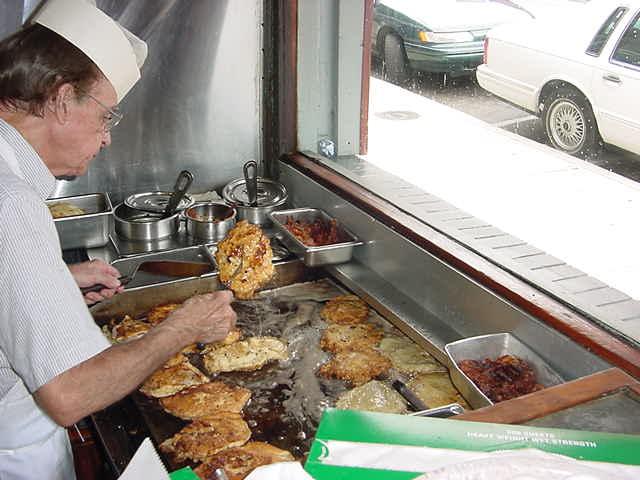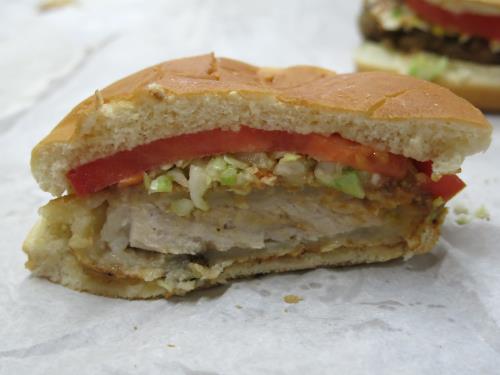 (previous 2 pictures from internet)
There is also the Andy Griffith Museum, the old school house, Andy's boyhood home, Goobers Garage, and the Old Jail that you can visit.
There are tours you can take of the town in an old police cruiser. There is a blue train that you can ride to take a tour.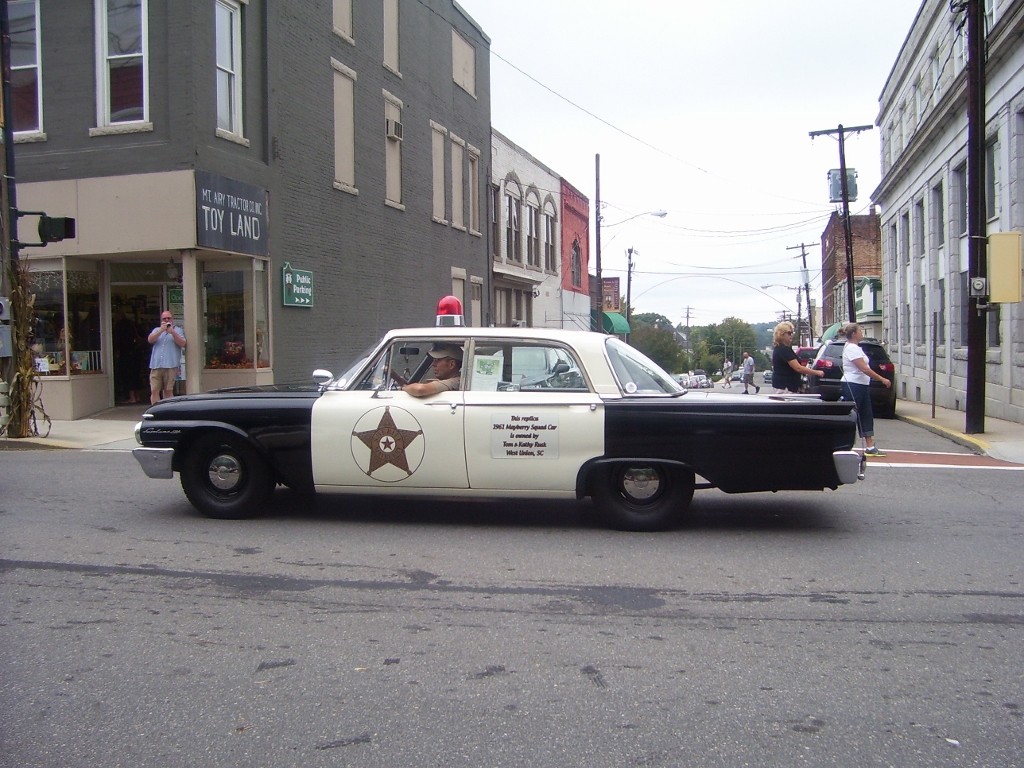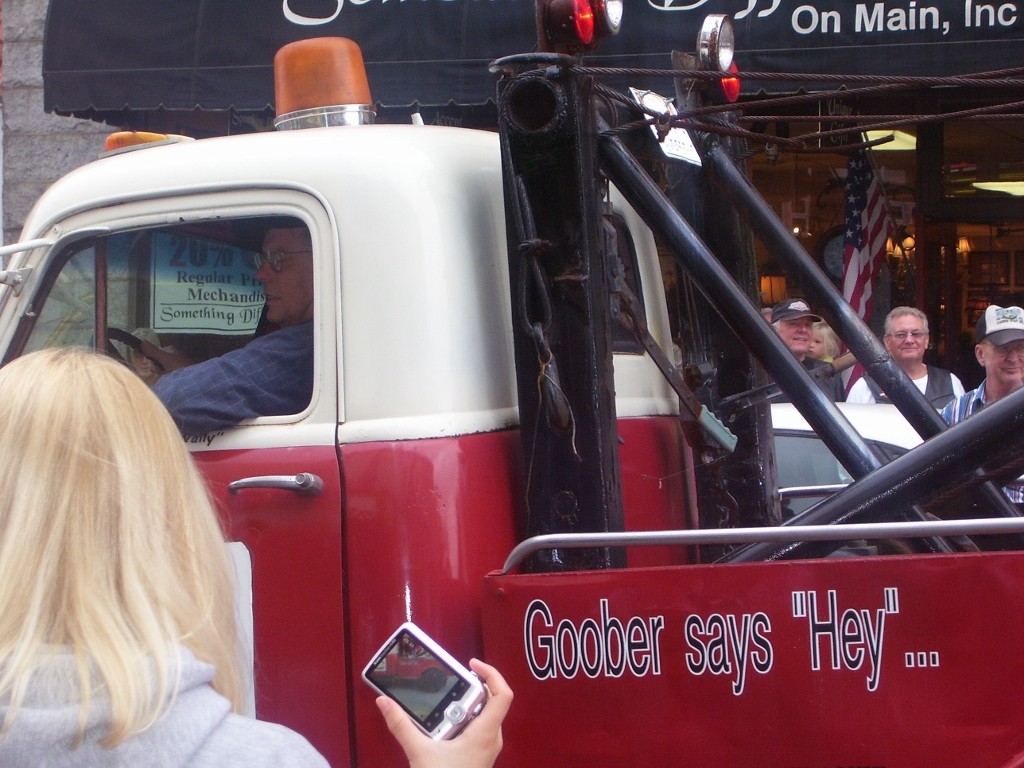 During Mayberry Days the town is transformed into the show we remember. The old police cars are seen on all of the streets and the deputies are dressed like Barney. I saw many town people dressed in character.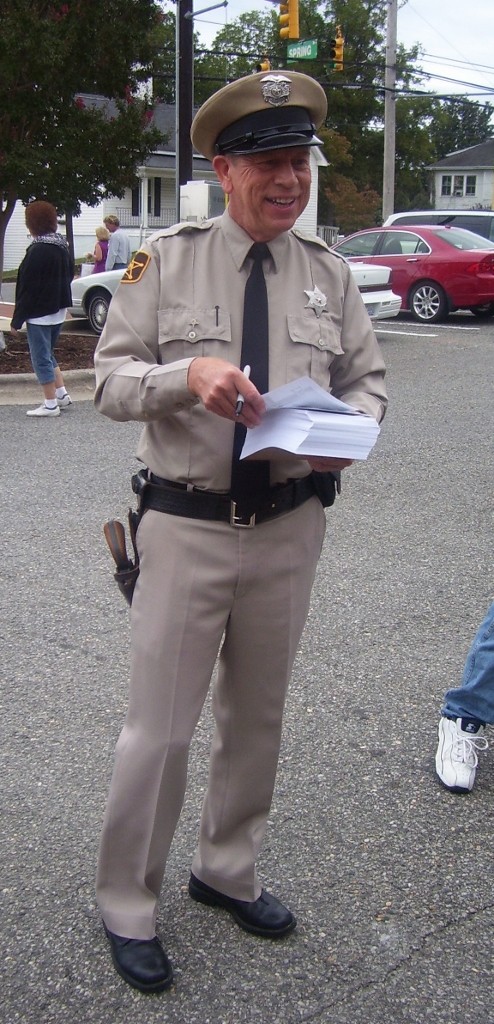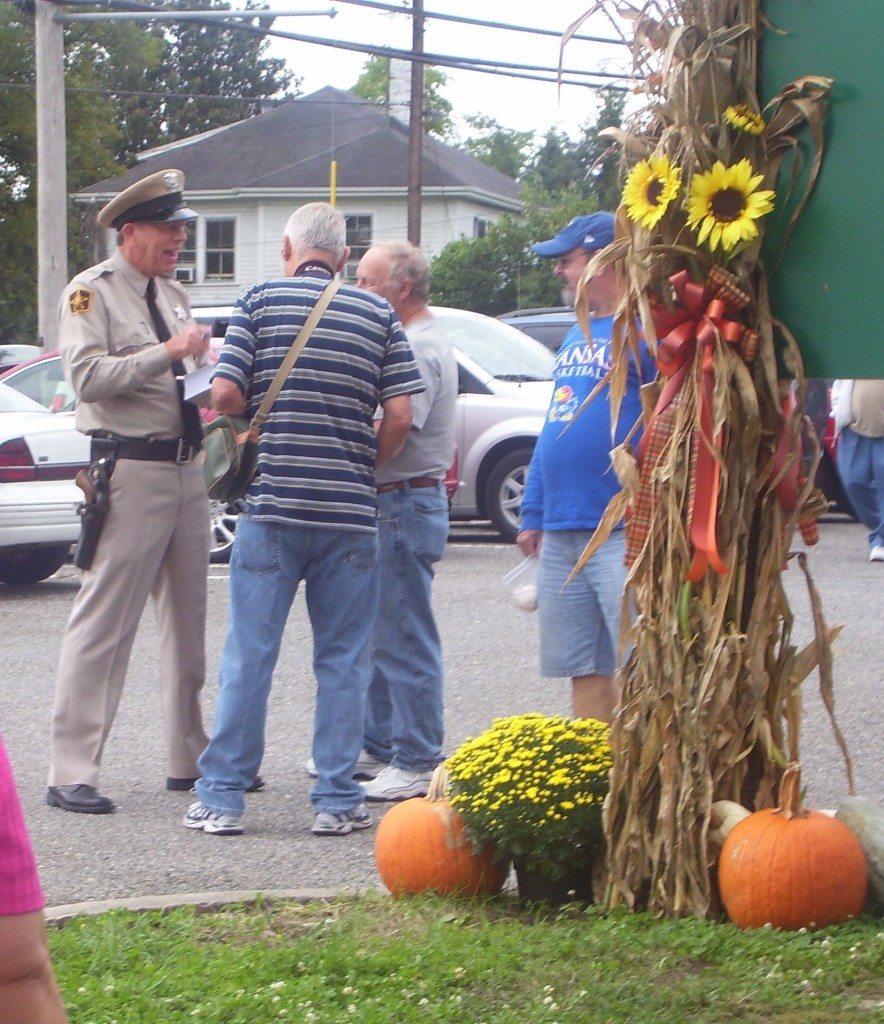 I spent time talking to a lady that truly believed she was Aunt Bee. I even kind of felt like she was too.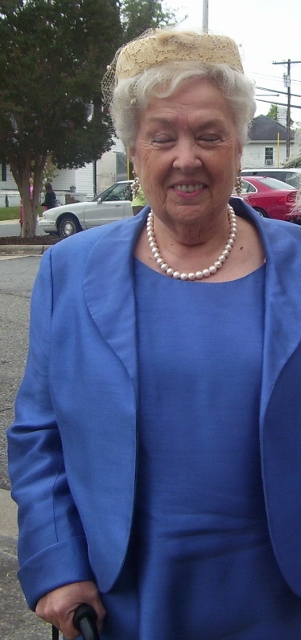 The town was full of music and there were bands playing on street corners. There were games to play, lots of great food to purchase, a BBQ cook-off and so much to experience.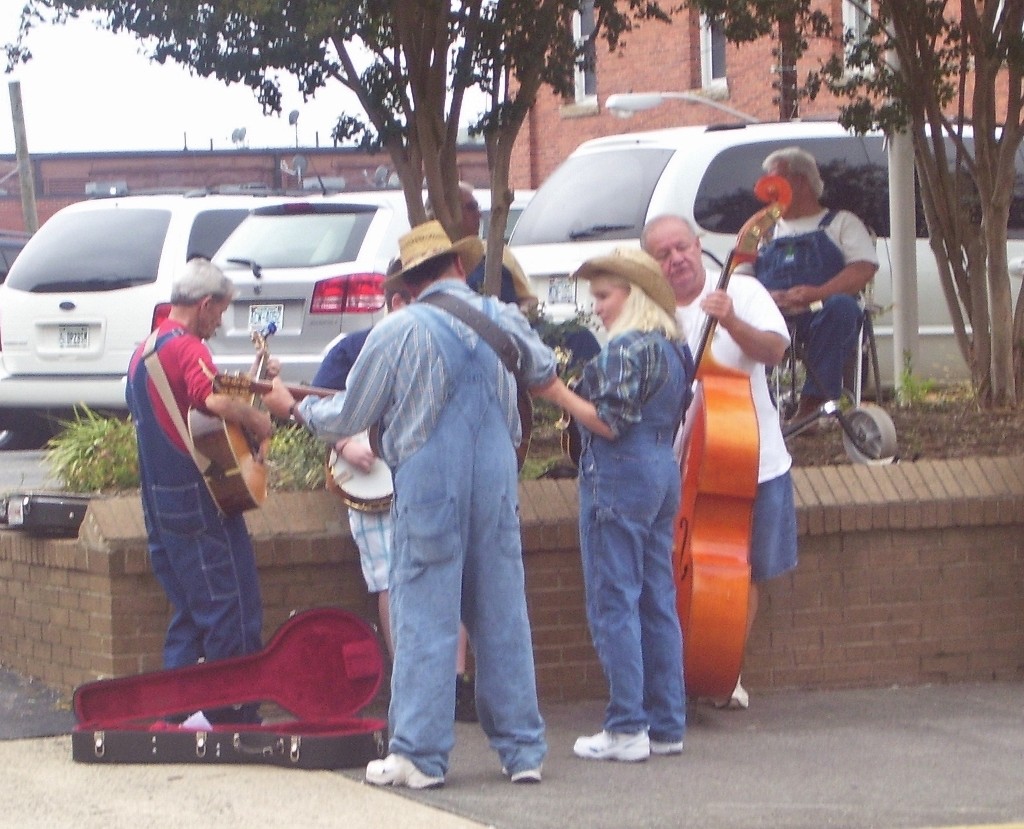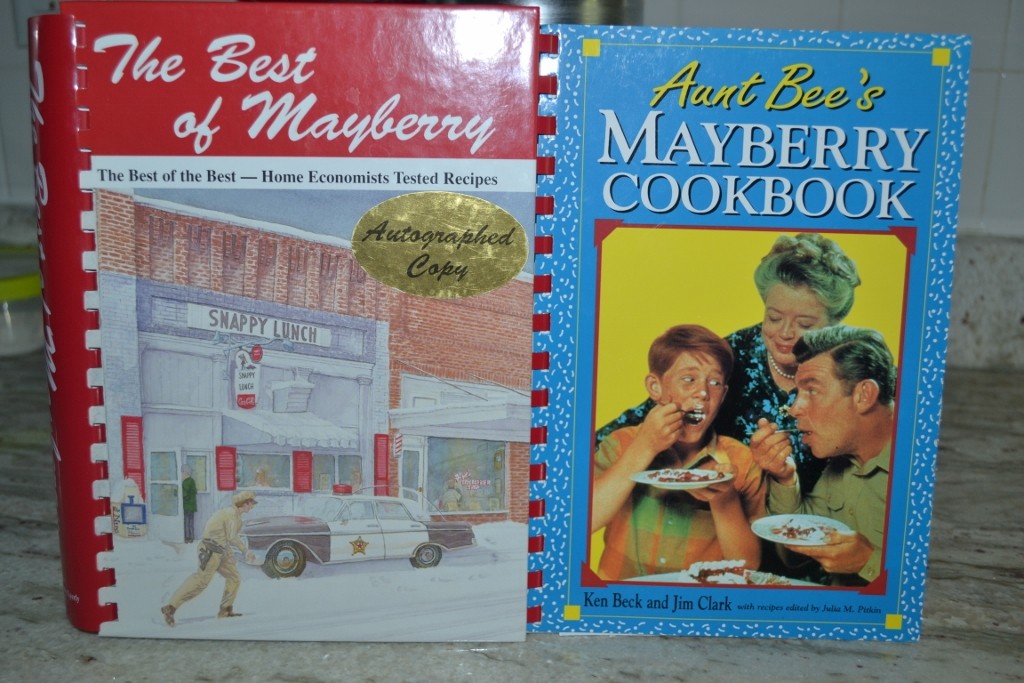 I went into a cute little gift shop and bought another cookbook as well as some wonderful souvenirs from the show. I also went into a little bakery that was off the main street and a man in his 90's was operating it. He told me the story of how his family came to America when he was small. We discussed recipes and I told him about my experience with cooking contests. He offered me a deal to buy his bakery. If I lived closer than 5 hours away I just may have done that.
I was visiting my daughter last week and wanted to walk around in Mayberry before I left but it was raining too hard to get good pictures. It would be fun to go here on a quiet day also.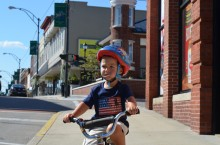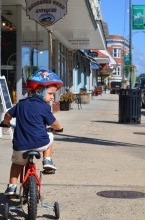 She had taken one of my little grandson's there the week before to walk through the town. He was riding his little bike. A man came out from Floyd's Barber shop and wanted to take his picture to hang on the wall with the thousands of other ones there. His dad is the owner.
This year Mayberry Days will be held September 24,25,26,27. Some of the guests attending will be Barbara Eden, Clint Howard (brother of Ron), Rodney Dillard (The Darling Boys) and several more.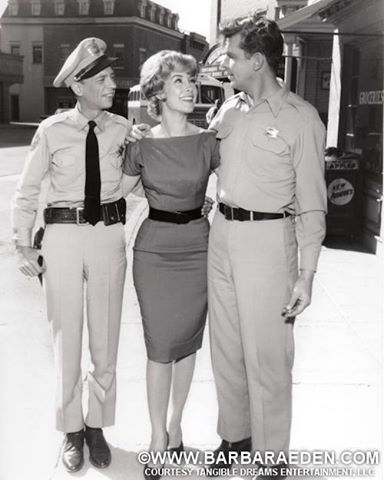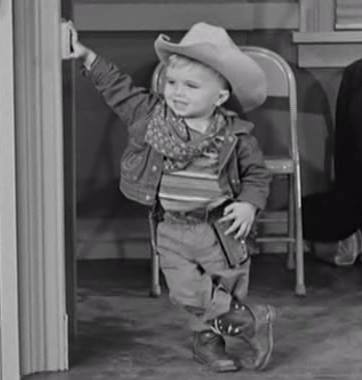 Mayberry Days also has a Facebook page. (The above 2 pictures are from their Facebook page). The agenda and all activities for Mayberry Days is on there.
I will not be able to attend this year but hope to next year.
I hope that this little town and the wonderful memories of the Andy Griffith Show do not get lost in the busy world we live in now. Some days we just need to be transported back to a simpler time.
Please follow and like us: