My parfait bar is a fun way to celebrate  when entertaining your children or grandchildren.  Everyone gets a chance to show their creativity as well as making their own treat.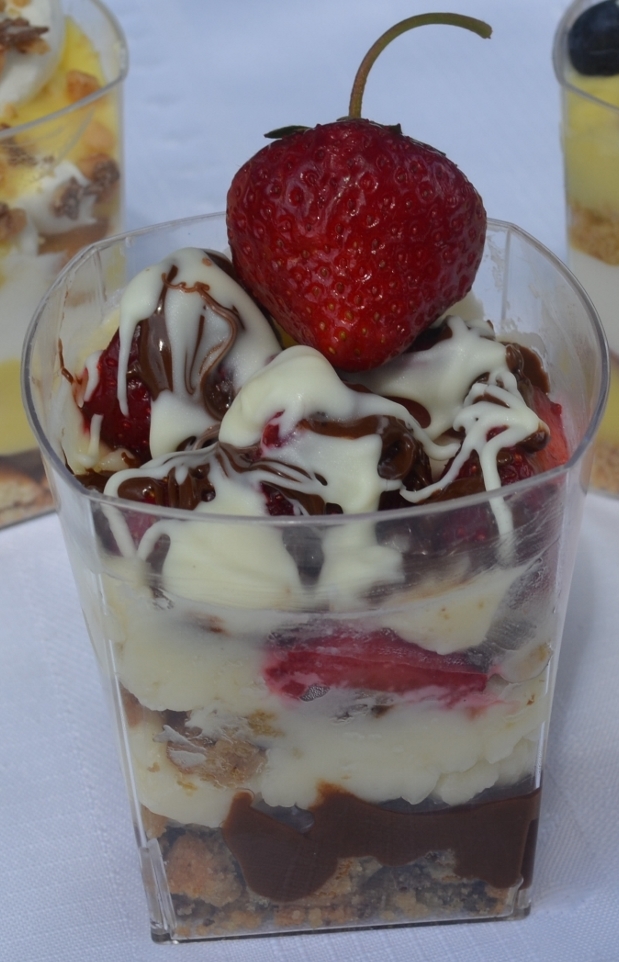 A parfait bar would also be great to serve at a party.  It is quick and easy to set up and can be done with ingredients you have in your kitchen. 
All you need are some small, disposable, plastic containers. Make sure to use clear ones so they can see their great creations.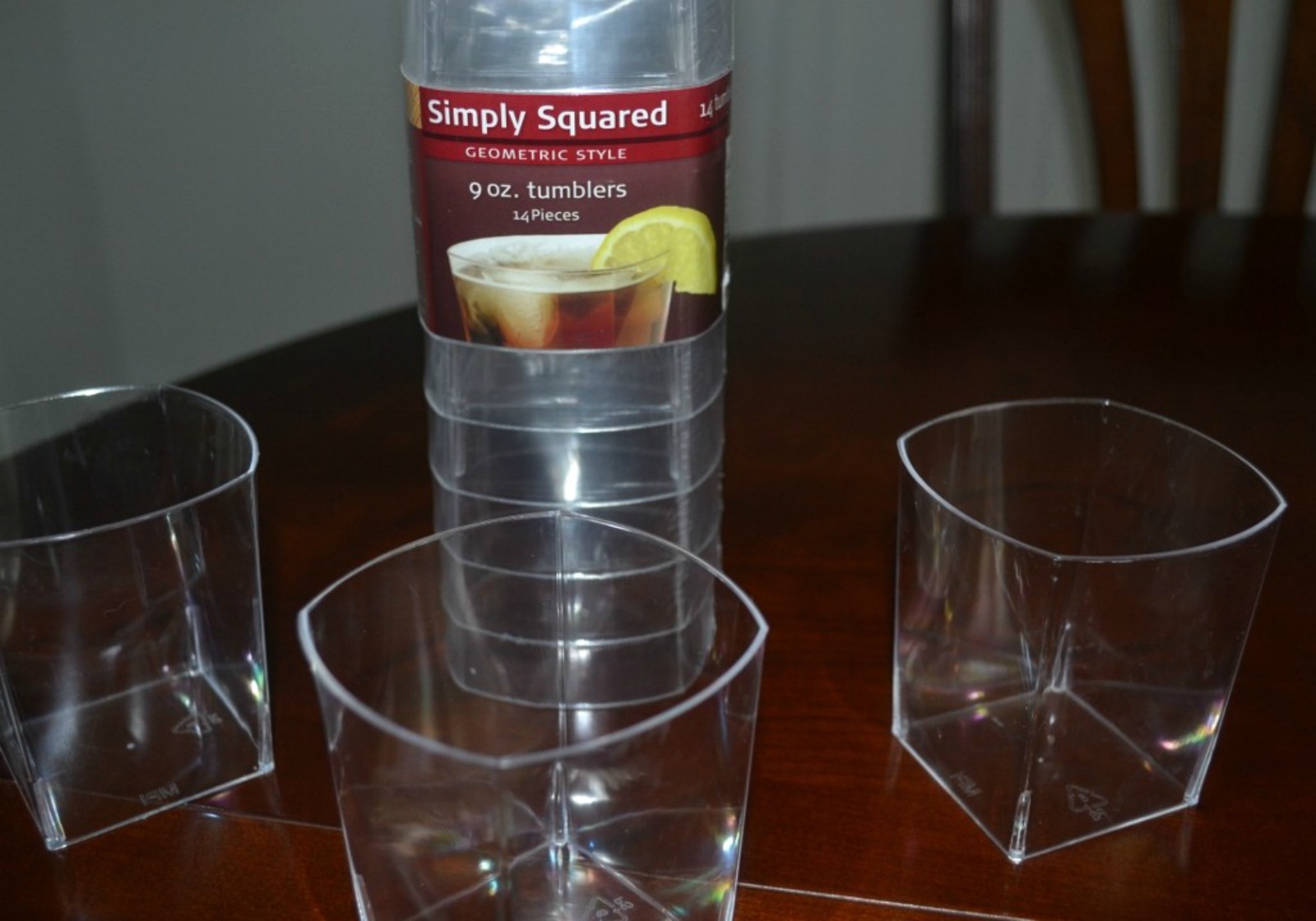 I used these 9 oz square parfait glasses that I found at a local craft store.  I have also found similar ones at the Dollar Store and Wal-Mart.
I set up different stations with colorful options I found in my kitchen.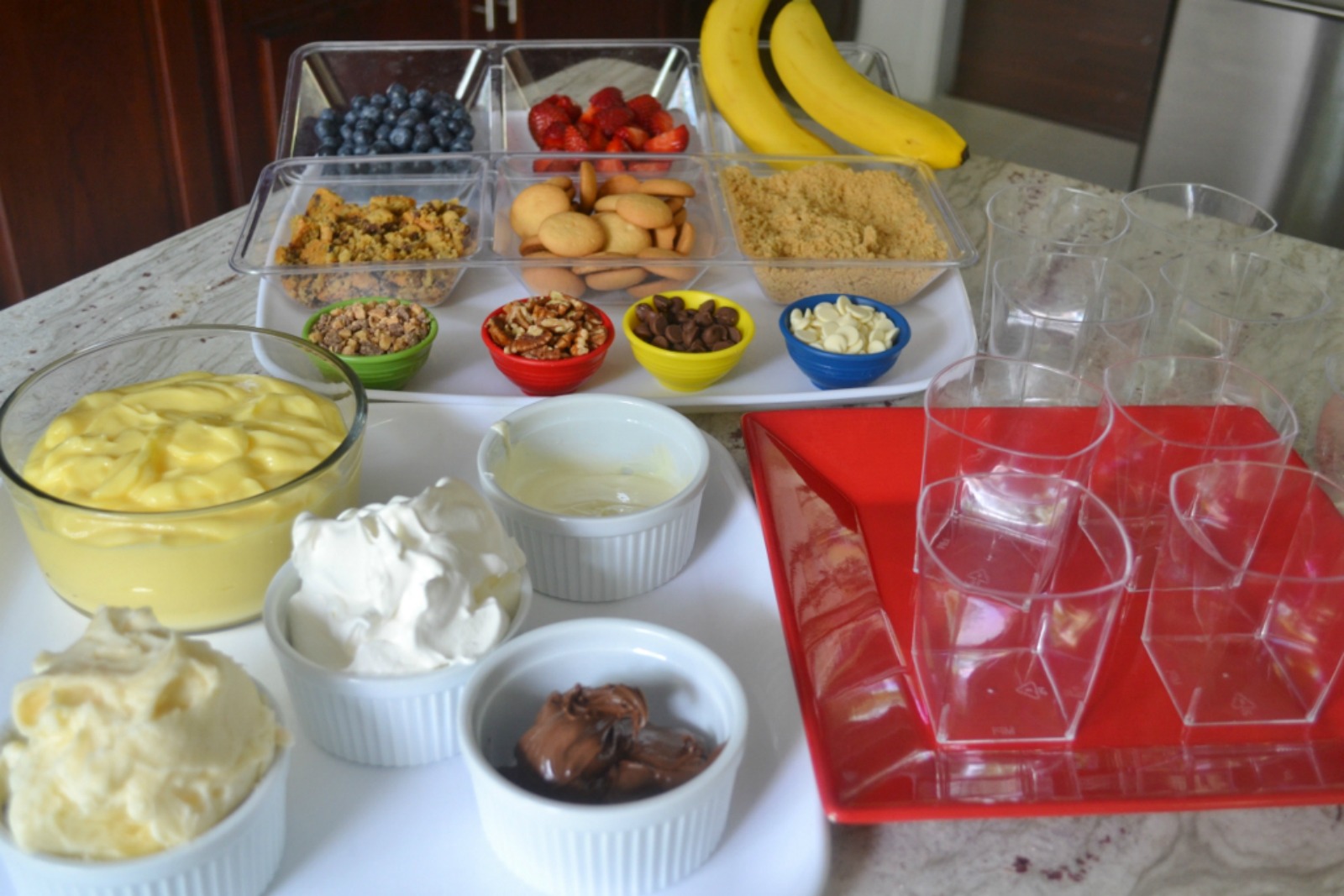 First, you need ingredients for a crust:
Vanilla wafers
Crumbled cookies (when I bake cookies, sometimes I put a few in a freezer bag to have on hand for things like this)
Crumbled ready- made graham cracker pie crust
Pound cake cut in small pieces
Then you will need a filling:
Instant pudding in favorite flavors (I used vanilla on this day but would also go with chocolate, banana, coconut cream, butterscotch and lemon)
Mascarpone cheese filling ( 8oz container mascarpone cheese, 1 cup confectioner sugar, ½ teaspoon vanilla. Beat together with mixer until smooth)
Frozen whipped topping, thawed
Fresh fruits
Chocolate hazelnut spread (warmed enough to spread easily)
Toppings and Garnishes:
Nuts
Small candies
Variety of baking chips
Mini candies
Melted white chocolate baking discs
Toffee Bits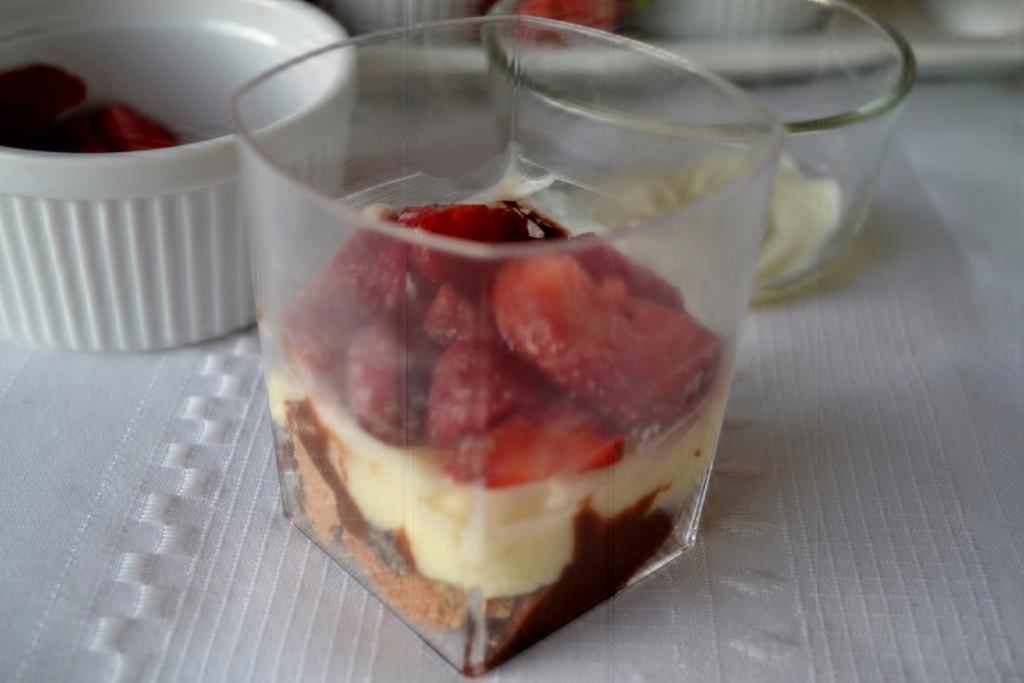 To create the parfait in the 9 oz tumbler, start with 1 Tablespoon of crust, press down with fingertips.   Add 2 Tablespoons of the filling, then about 2 Tablespoons of fruit if using any.  Repeat another layer and top with more fruit and garnishes.
Each person can create their own parfaits with the ingredients and the amounts they wish. They will all look different and there is no right or wrong way to make them.  The only problem that we had was putting too much pudding in and running the cups over!
Some of the creations we came up with were: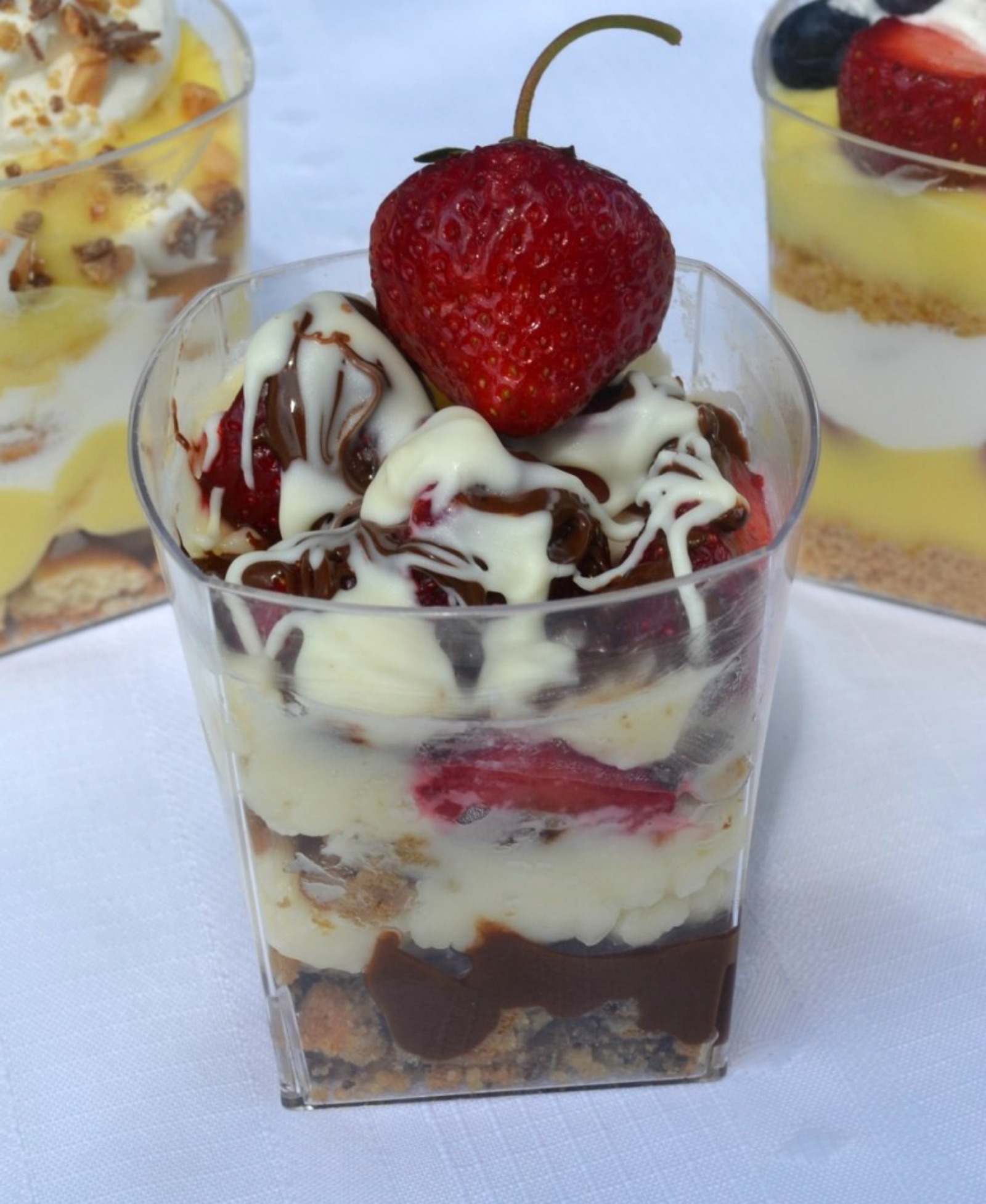 Strawberry-Mascarpone-Hazelnut Parfait (inspired by my 2014 Pillsbury Bake-off recipe) http://www.pillsbury.com/recipes/strawberry-mascarpone-hazelnut-chocolate-tart/80433b9b-92d4-4e91-985c-ca11c2b0e7ca?src=SH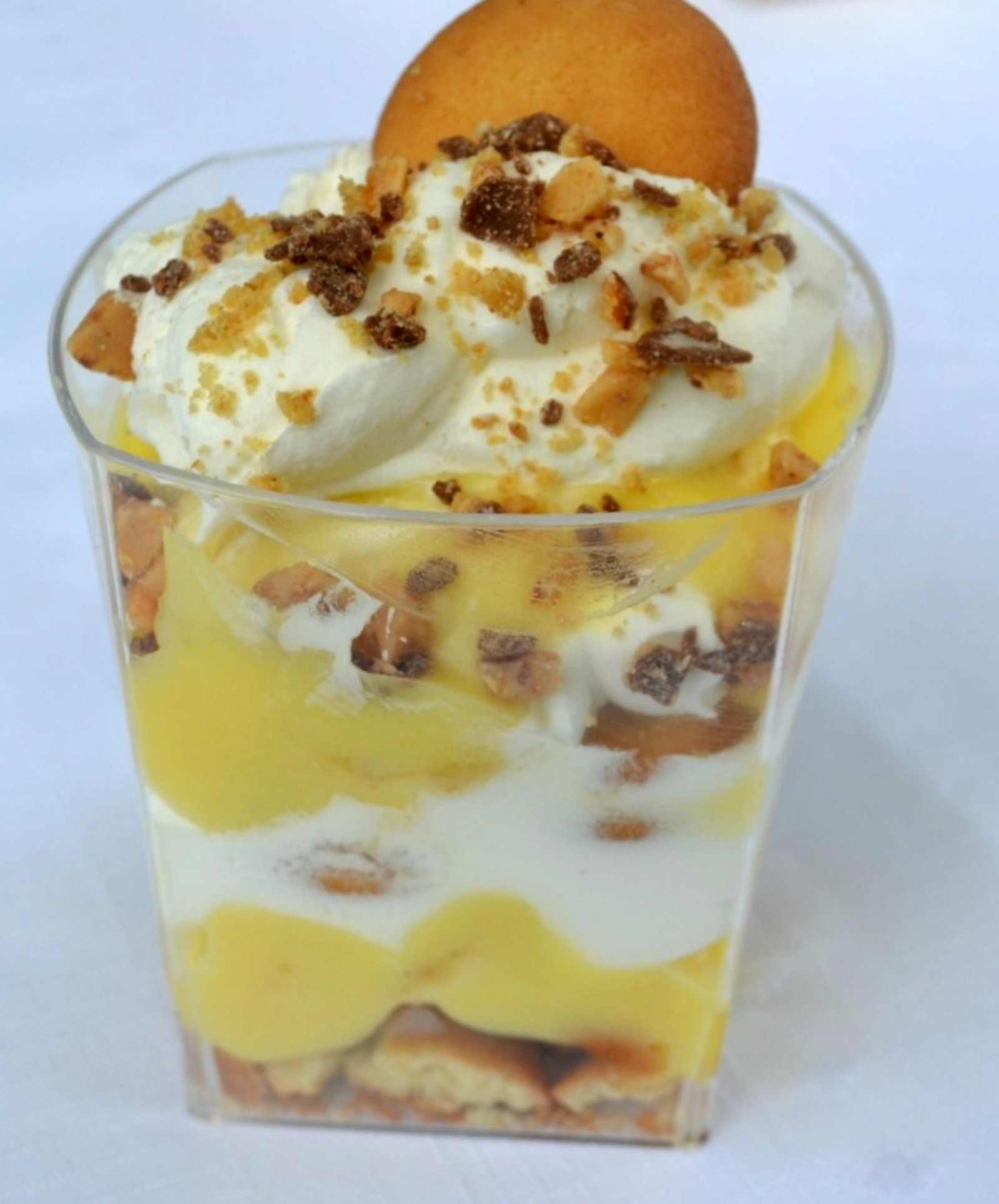 Banana Pudding Parfait with Toffee Bits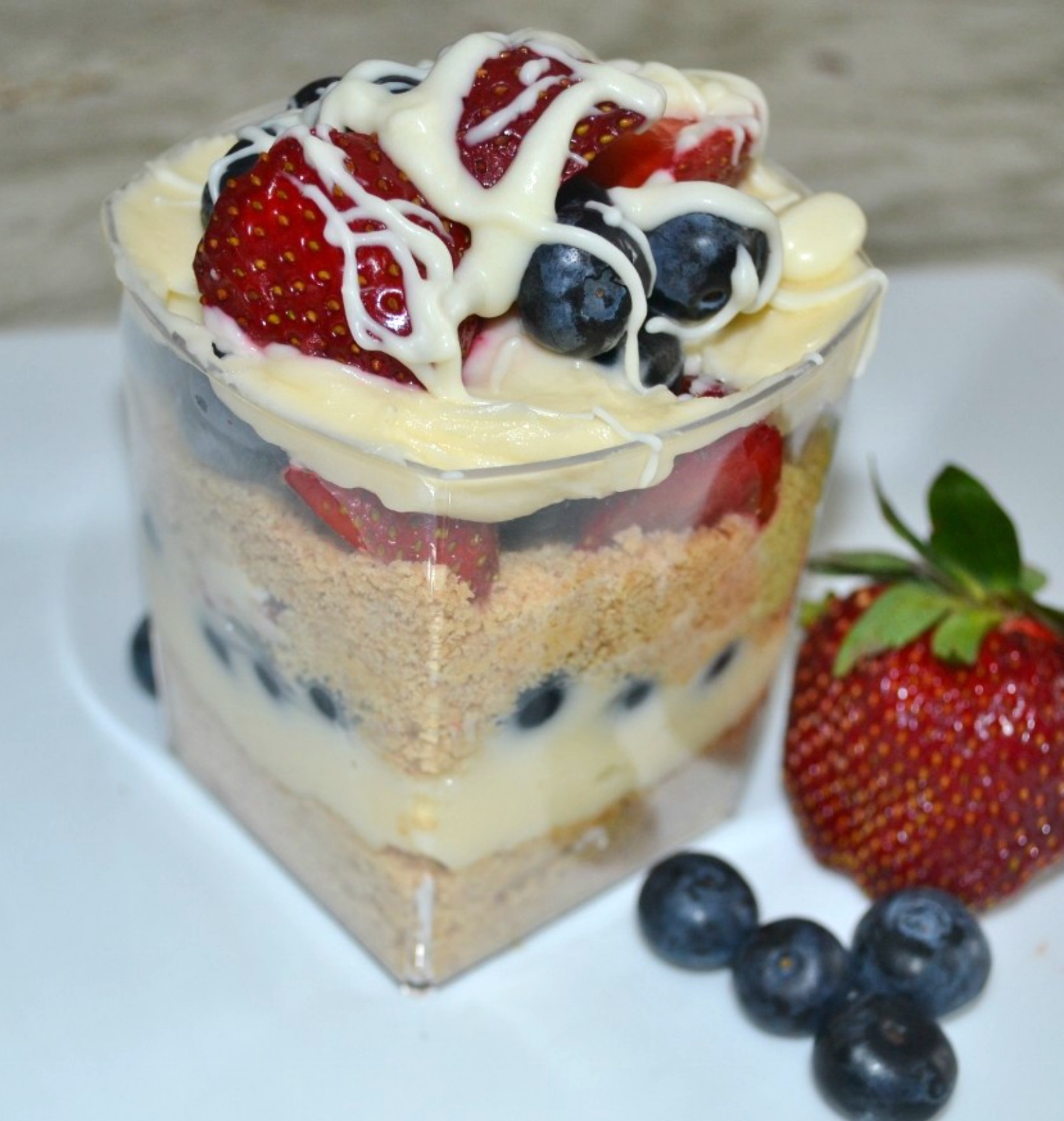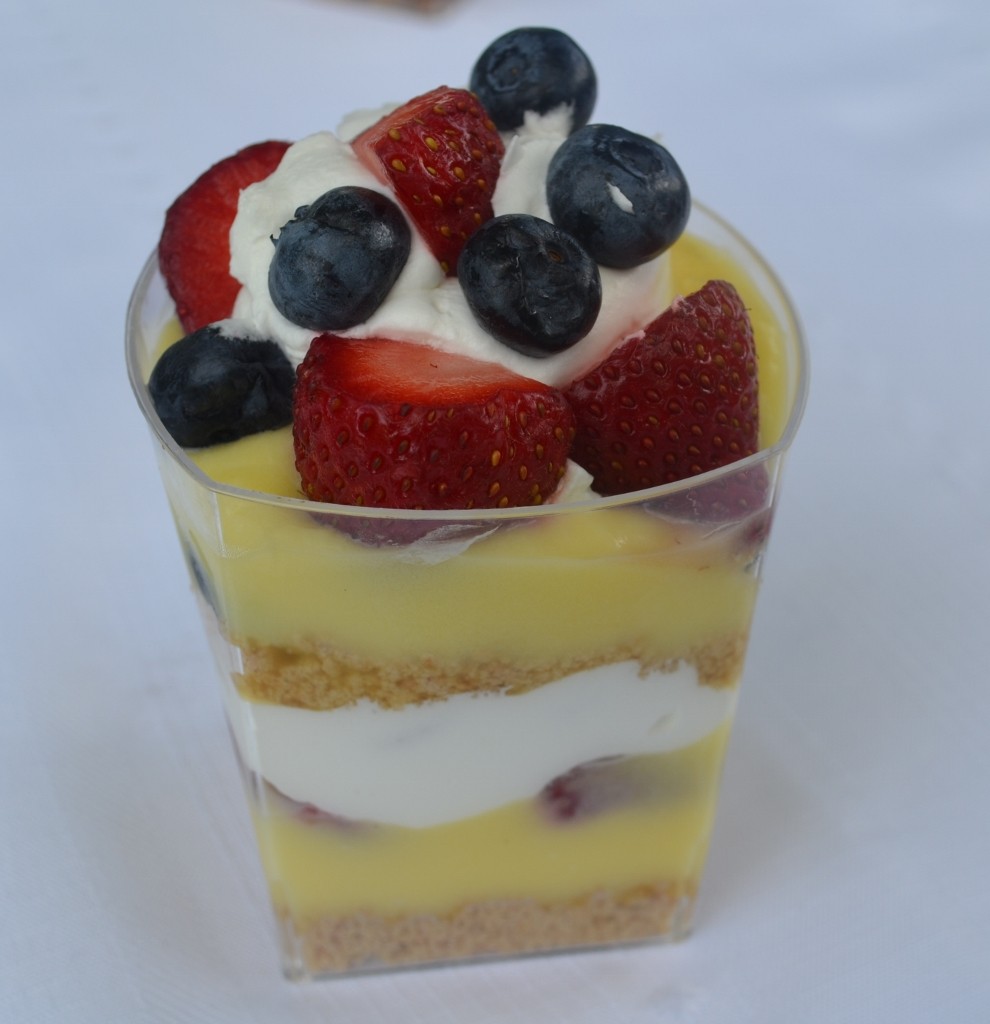 Mascarpone-Mixed Fruit with graham cracker crust
Fresh fruit-vanilla pudding-graham cracker crust
Last month I presented a workshop on healthy snacks to students at the WV State PTA Convention and one of the food stations that I did was a parfait bar.  I used yogurt and healthier ingredients.  They were delicious and the children loved them.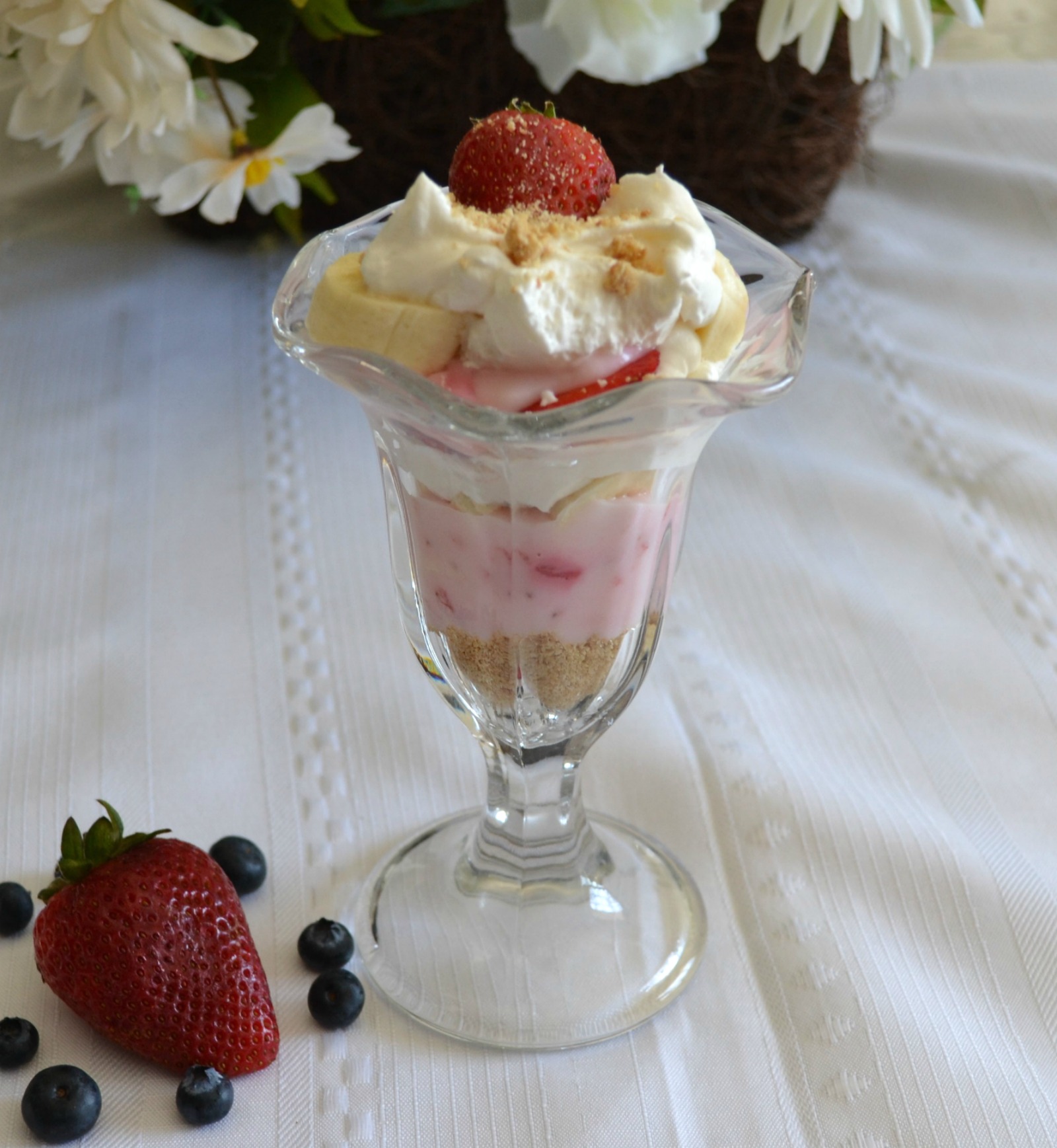 Here is a link to the workshop.  Healthy Snacks Workshop.
Have fun with a parfait bar and let the creativity show.
Please follow and like us: