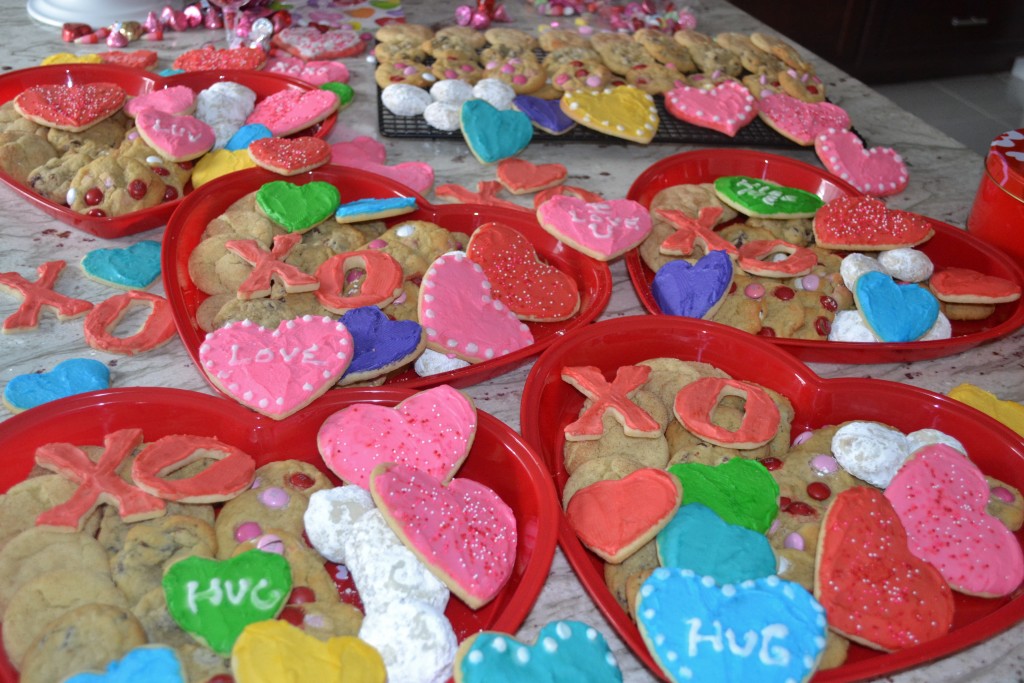 Happy Valentine's Day.
I LOVE to make decorated sugar cookies and special treats for my grandchildren.
My kitchen has been a busy place baking cookies and making these cute little candy treat bags. The candies and cupcakes are lined up for the task.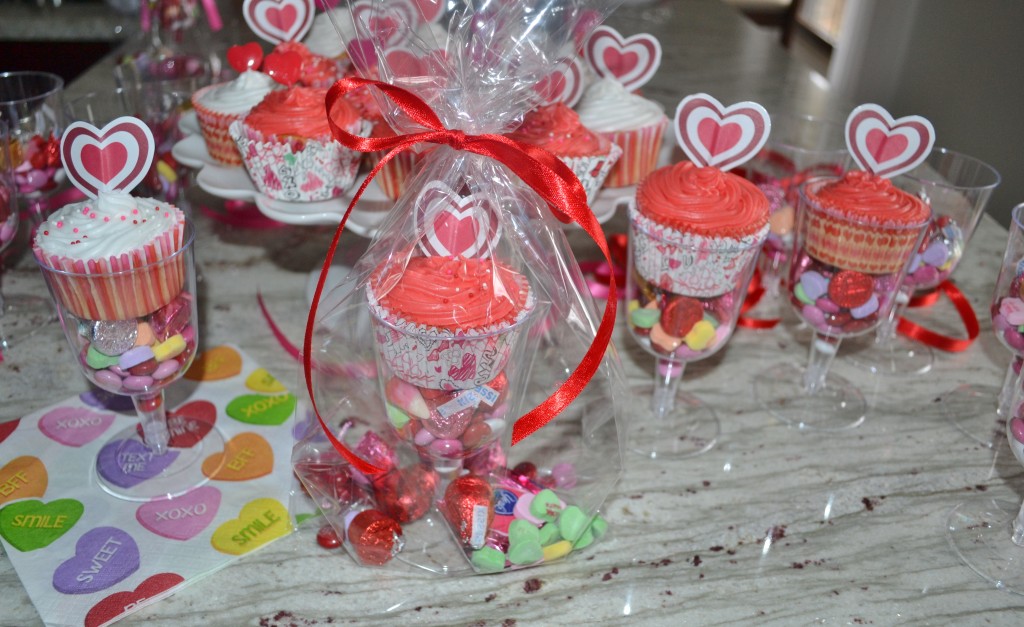 Click here to see directions Easy Halloween Treat Bags
I mail a Happy Valentine's Day box to my grandsons in Colorado and North Carolina. I add some Valentine window clings and it is a fun, inexpensive treat from grandma and grandpa. The other children live nearby, so I am able to give them their boxes in person.
Decorated sugar cookies are always a sweet treat that make everyone happy. Here is my recipe Decorated Sugar Cookies
Fix a little treat bag of cookies and deliver to a co-worker, a neighbor, the mailman, or any special person in your life.