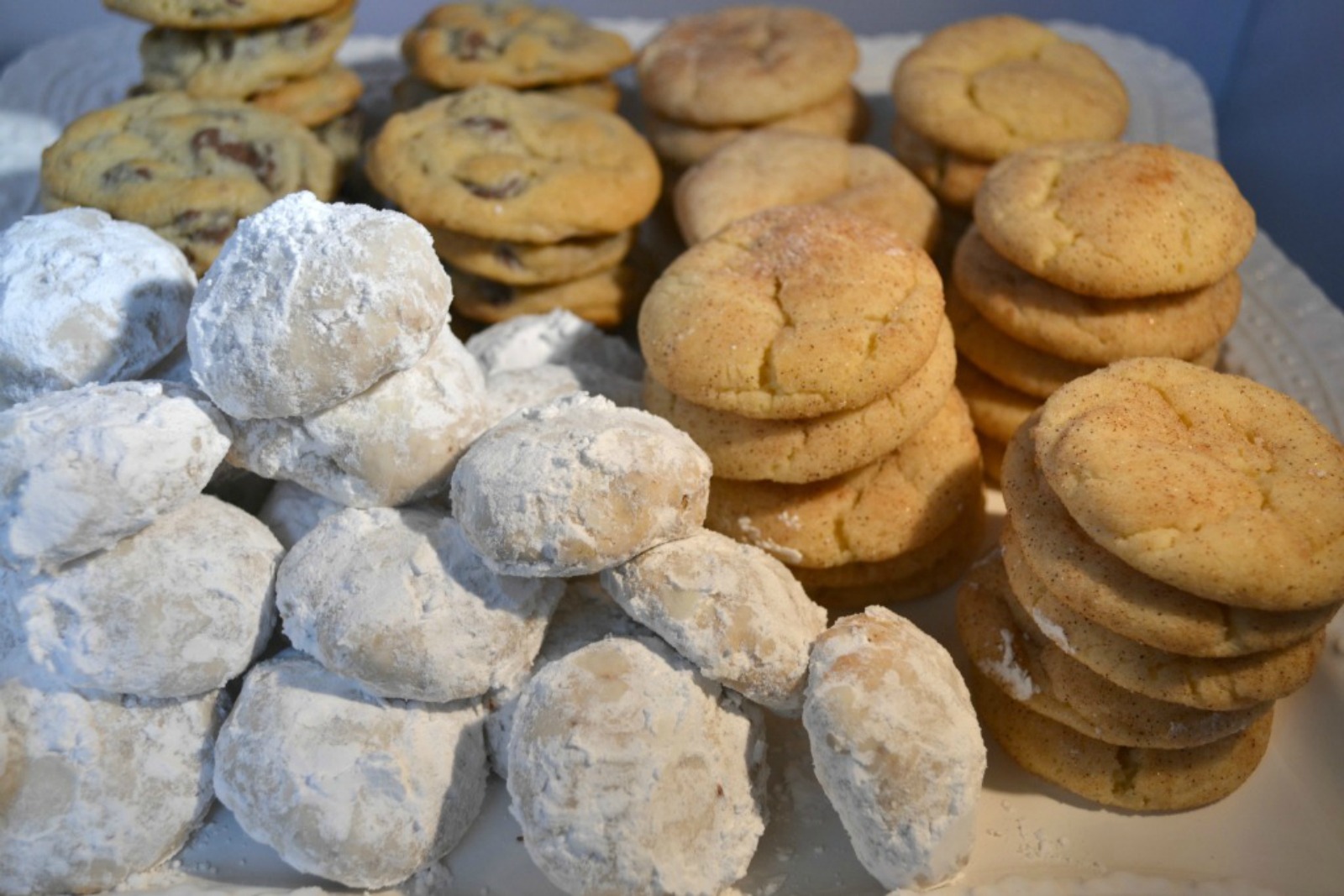 Sharing some Cookie Baking Organization Ideas to get your pantry organized and your ovens going.
Happy National Homemade Cookie Day. I have been busy baking a variety of cookies for the past 2 days. I have also baked 16 dozen of cut-out sugar cookies for Halloween but they are not decorated yet. My grandchildren love when I bake them cookies.

Since I bake a lot of cookies, I feel that over the years I have come up with some good ideas on keeping my ingredients and cookie cutters organized.
I want to share some of the things that I do and would love to hear about your creative ideas.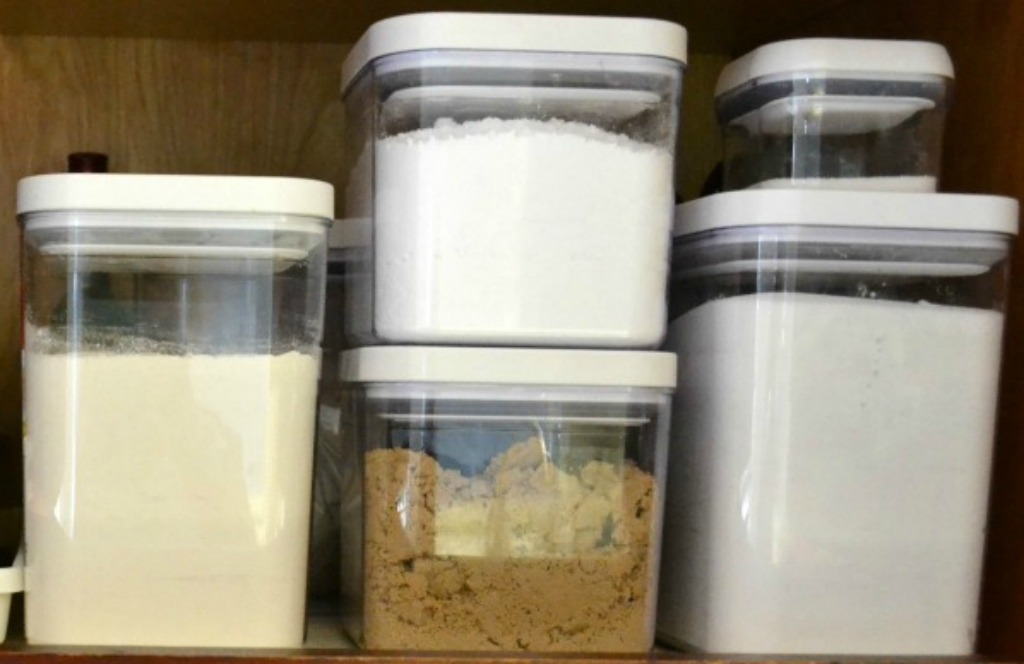 The best things ever invented were the OXO storage containers. I have been using them for a few years.
On one shelf, I have different flours, confectioner sugar and brown sugar in them. I do not use canisters in my kitchen anymore. The tops on these are so wide that I just scoop out my ingredients with the measuring cup.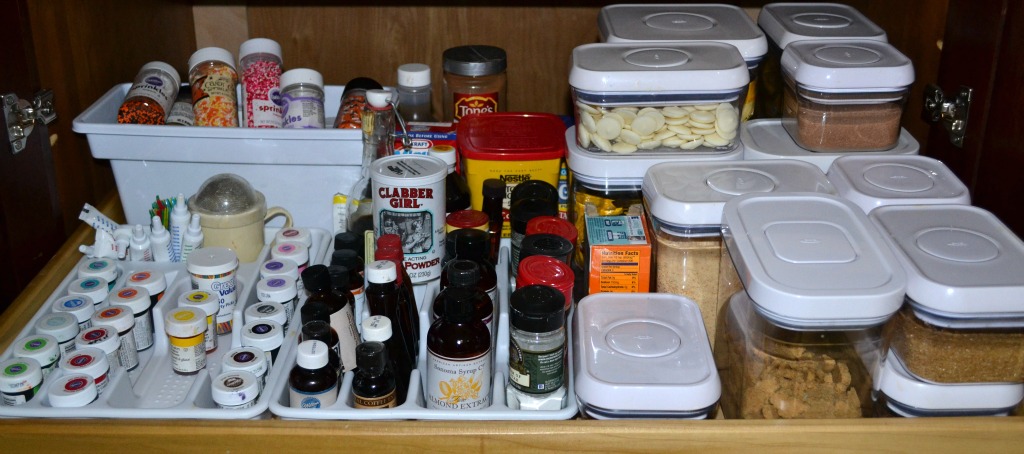 On this pull-out shelf in my pantry I keep different kinds of baking chips, nuts, coconut, graham cracker crumbs, and coarse sugar in them.
Again, I can just scoop out the amounts I need with a measuring cup. I also have them on my other pantry shelves for all dry ingredients.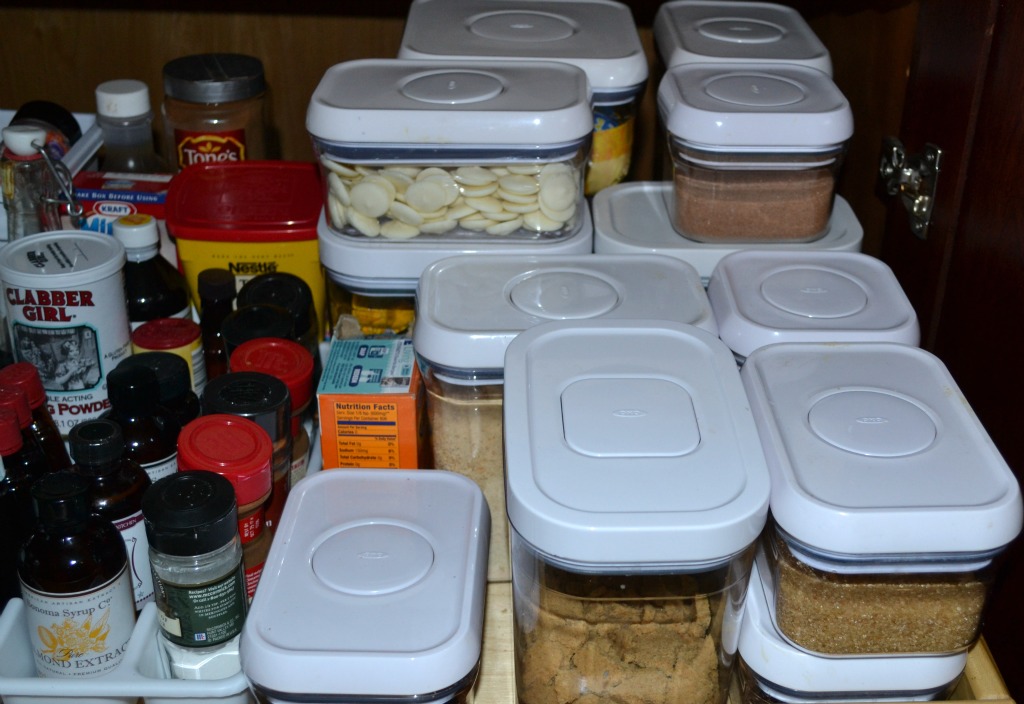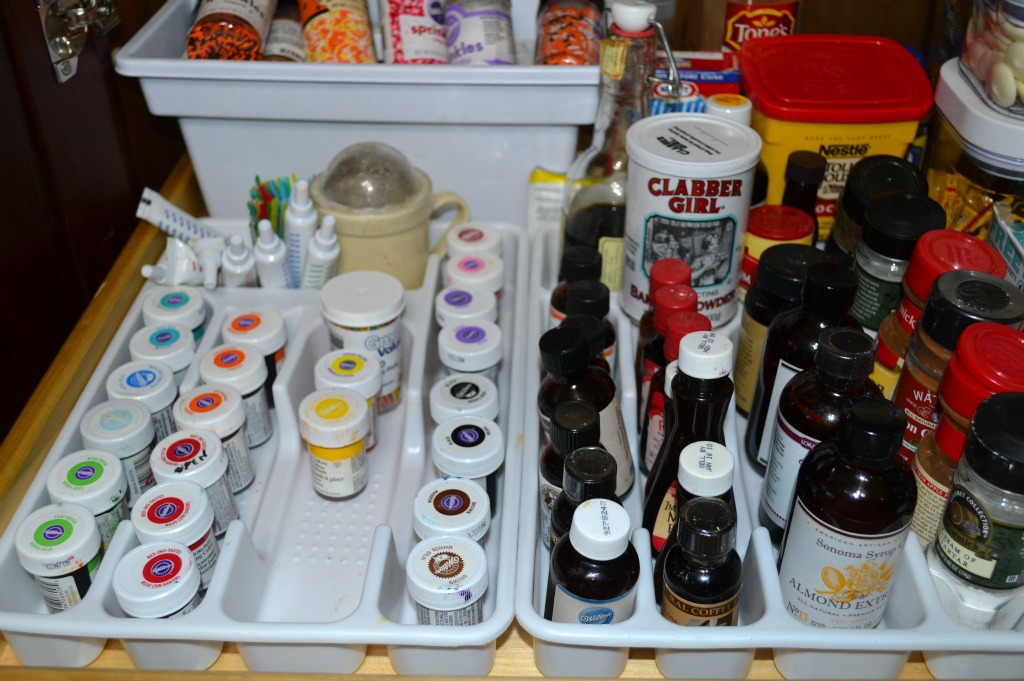 An inexpensive storage idea I use on this shelf is plastic silverware holders that I got at the Dollar Store. I can line my coloring pastes and extracts in them and if I have any that drip or spill, I can just wipe them out. It is easy to find the item I am looking for much quicker this way.

Here is another find from the Dollar Store or Wal-Mart. These are the plastic ice cube containers that fit in some freezers. I sort my cookie cutters by the occasion and label them. They fit great on one of my pantry shelves.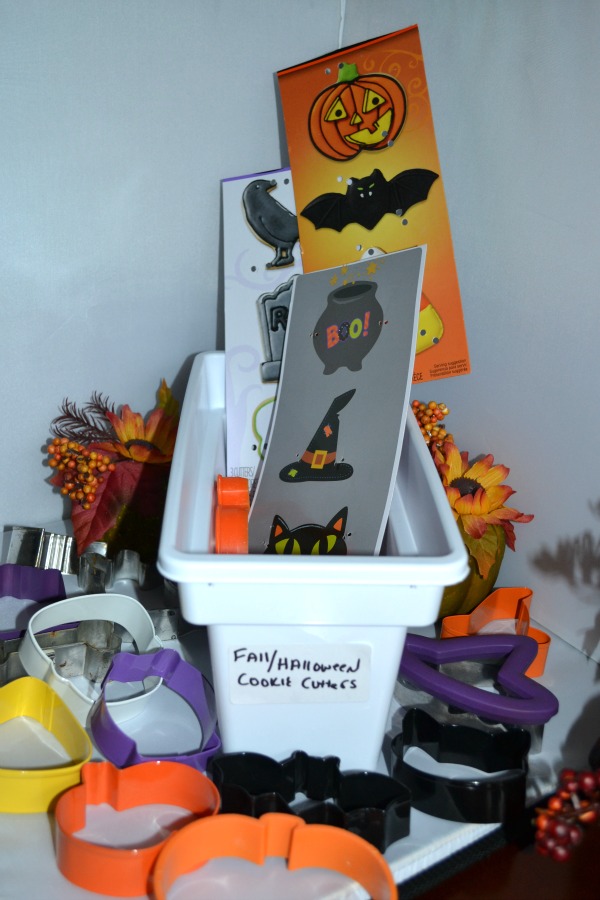 I keep the cards the cookie cutters come on and they slide right down the inside of the container. Now I need to find some more of these as I have bought more cookie cutters.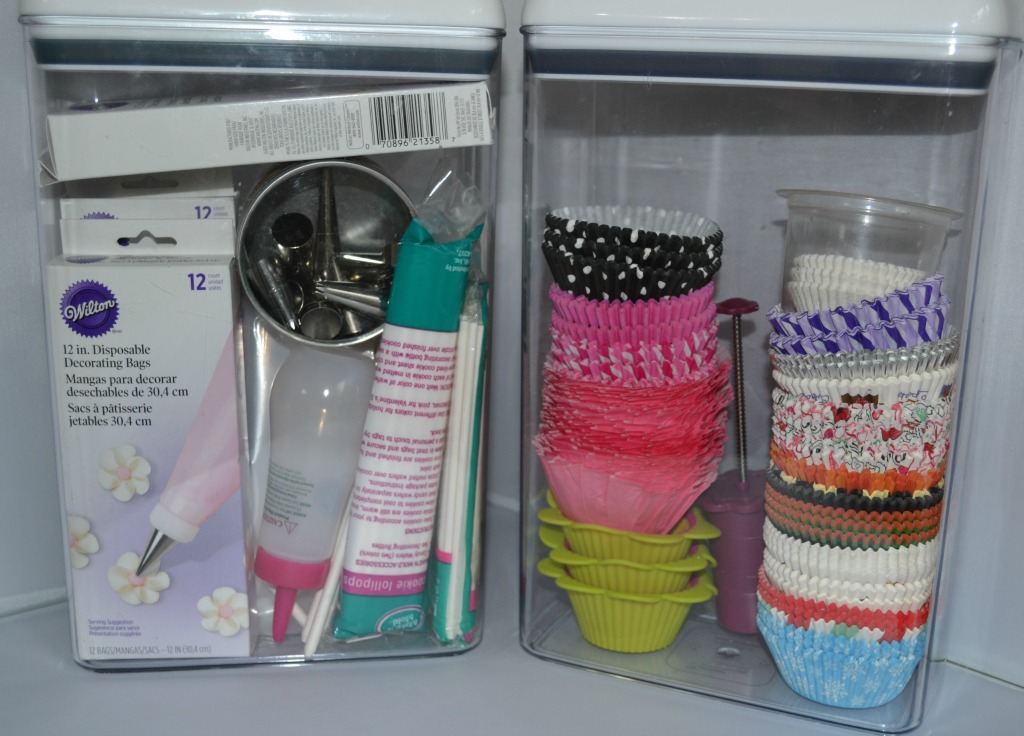 I use one clear plastic container to keep my cupcake papers organized and another one to keep my decorating items together. These were not the OXO but a Better Homes & Garden brand. They were less expensive.I can slide them over my cookie cutter containers in the cabinet.
My grandchildren love to be in the kitchen baking and cooking. I try to teach them good habits such as hand-washing, cleanliness, and organization. You are never too young to start good habits.
Please feel free to share your cookie baking organization ideas, I am always interested.
Please follow and like us: