Jump to recipe

Taco Pizza Supreme is a pizza crust covered with a ground beef, taco seasoning, re-fried beans and melted cheese mixture. It is then loaded with lettuce, tomatoes, onions, jalapenos, shredded cheese and tomatoes. Add a topping of sour cream and salsa and it's a party.
If you have never tried a taco pizza, you must try this recipe and see what you have been missing.
Our family loves tacos, tacos in a bag, and taco pizza.  My husband and I have eaten taco pizza many times at our local Pizza Hut.  We have not been able to find this any other place, and the last time we ordered it there, they said it was being removed from the menu.
One day we were craving a taco pizza, so I created this recipe.
A taco pizza has a layer of refried beans spread on it instead of a sauce.  I did add some meat to mine also.  You can be versatile with the toppings and add anything that you would add to your taco.
I started with a crust made from a package mix that I had available. You can use any pizza crust. .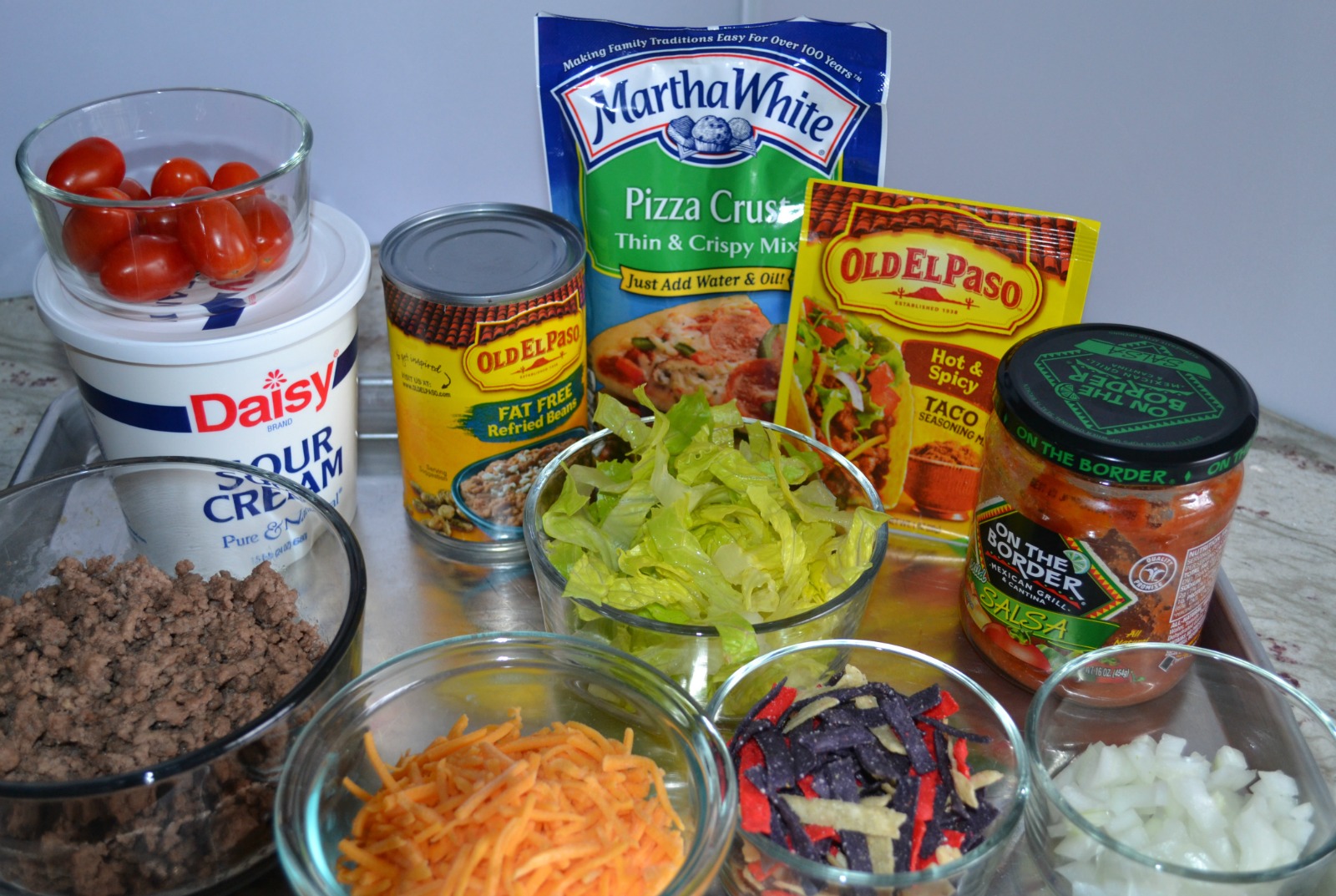 Here is how I made this taco pizza.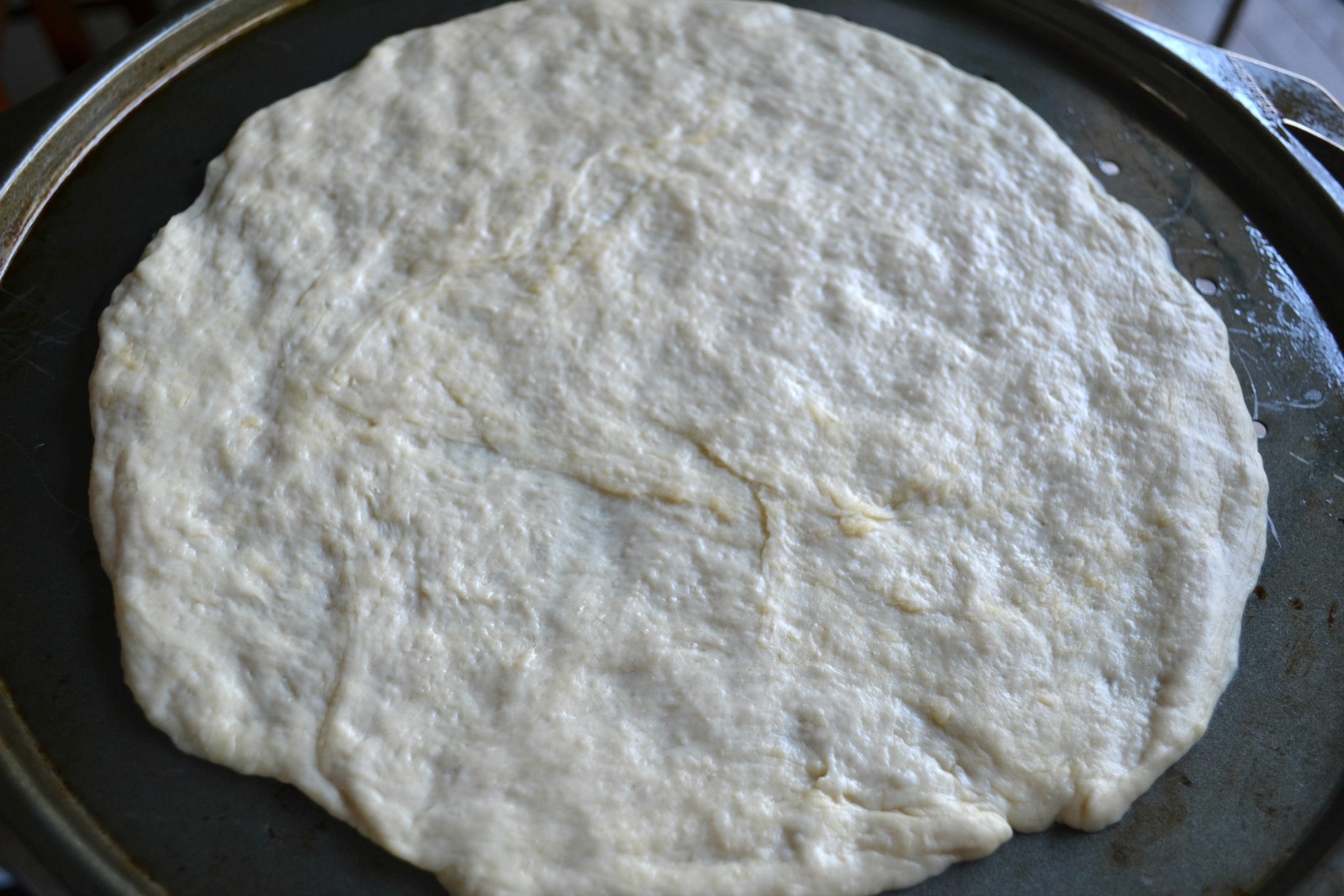 Prepare crust as directed, spread on pizza pan. Bake 9 minutes.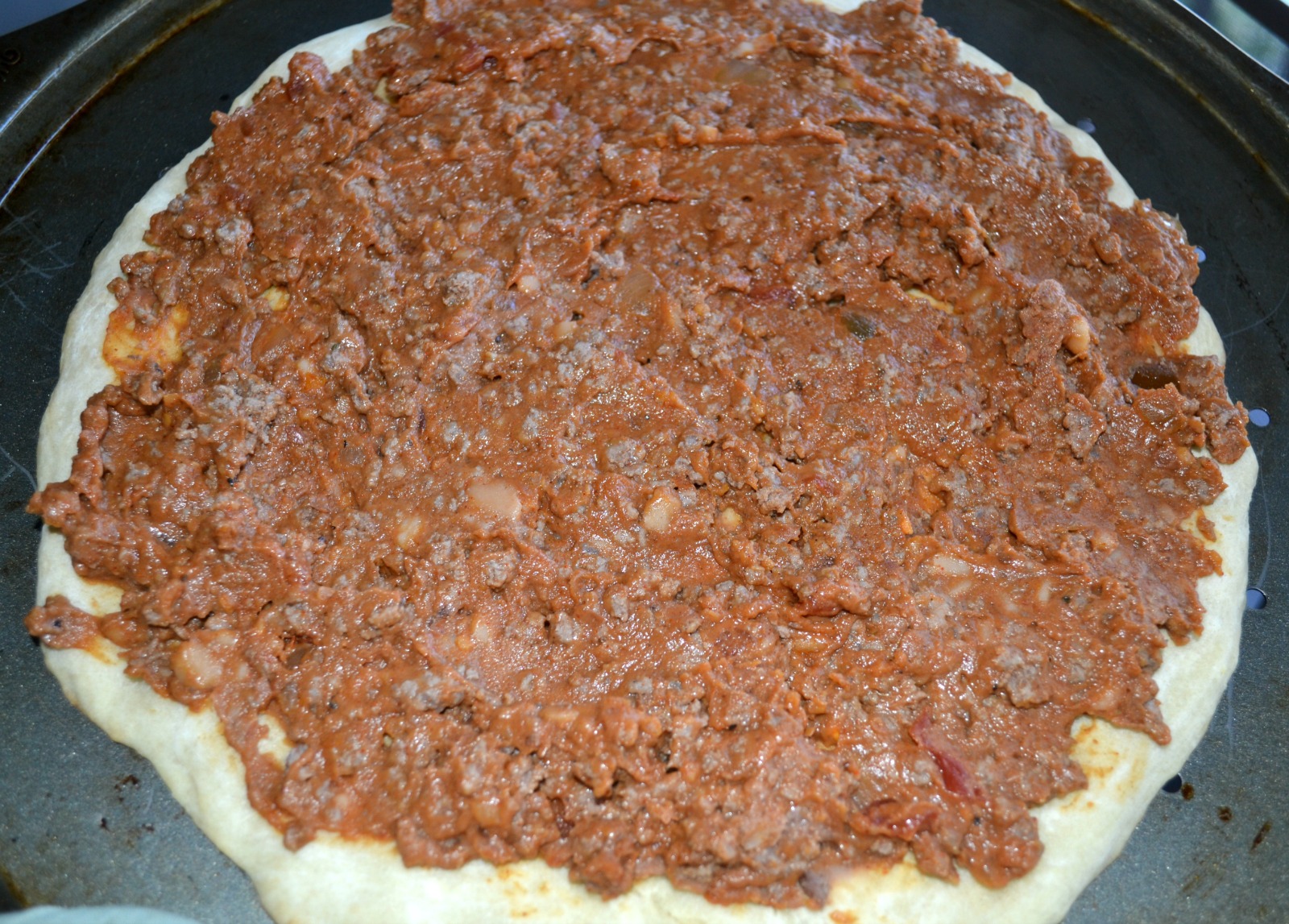 Spread layer of refried beans and ground beef.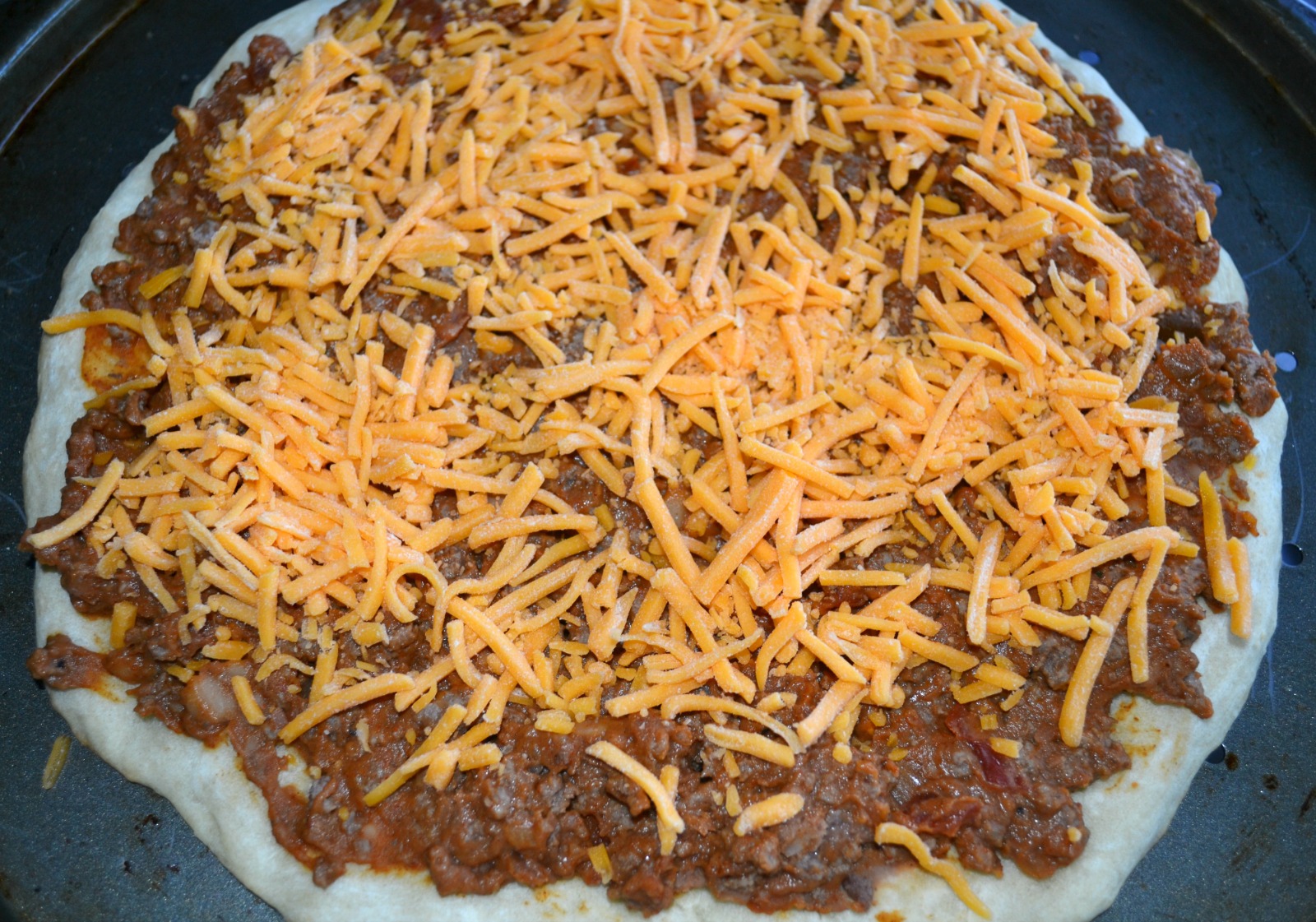 Sprinkle shredded cheese over the top.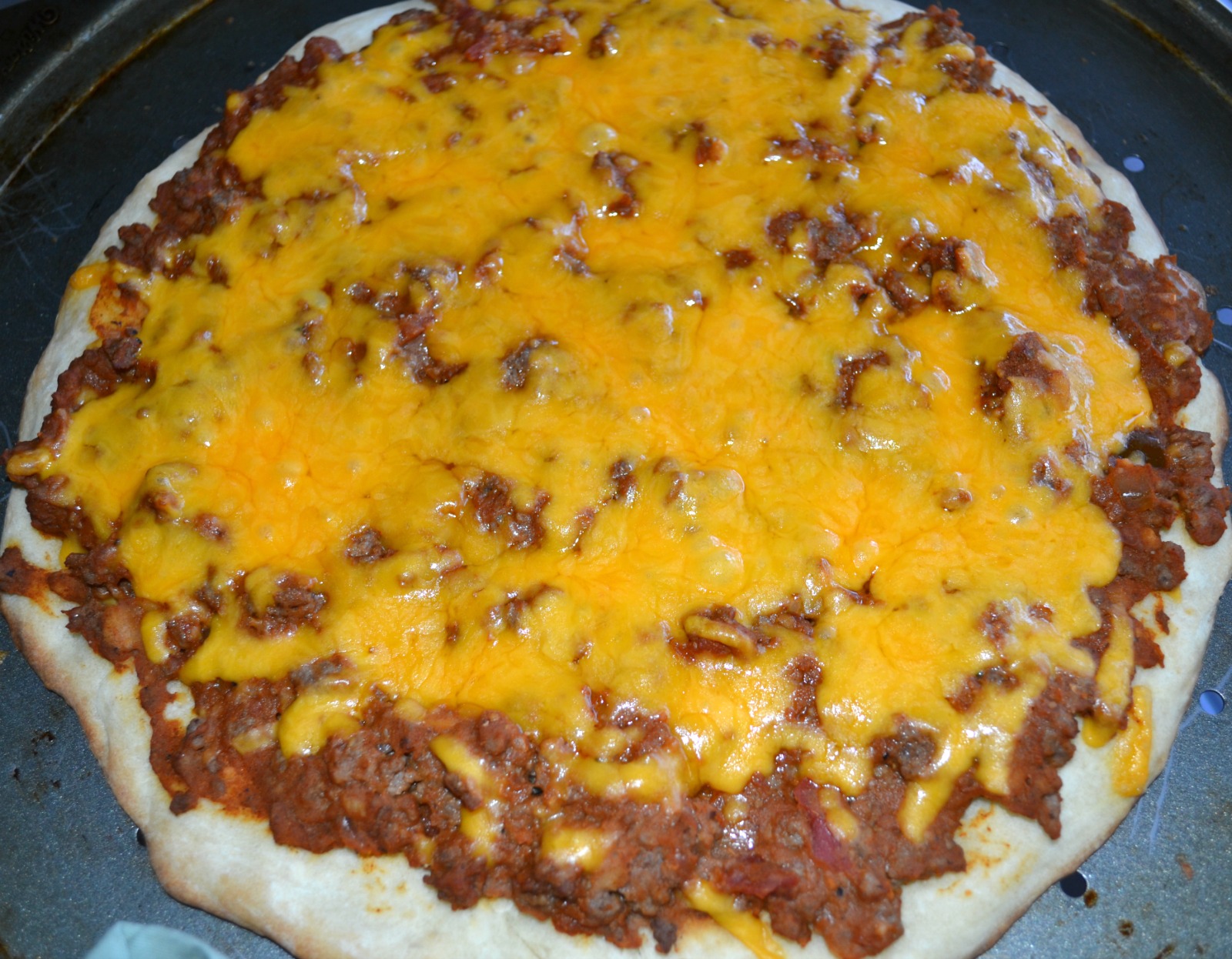 Return to oven for cheese to melt and crust to bake longer.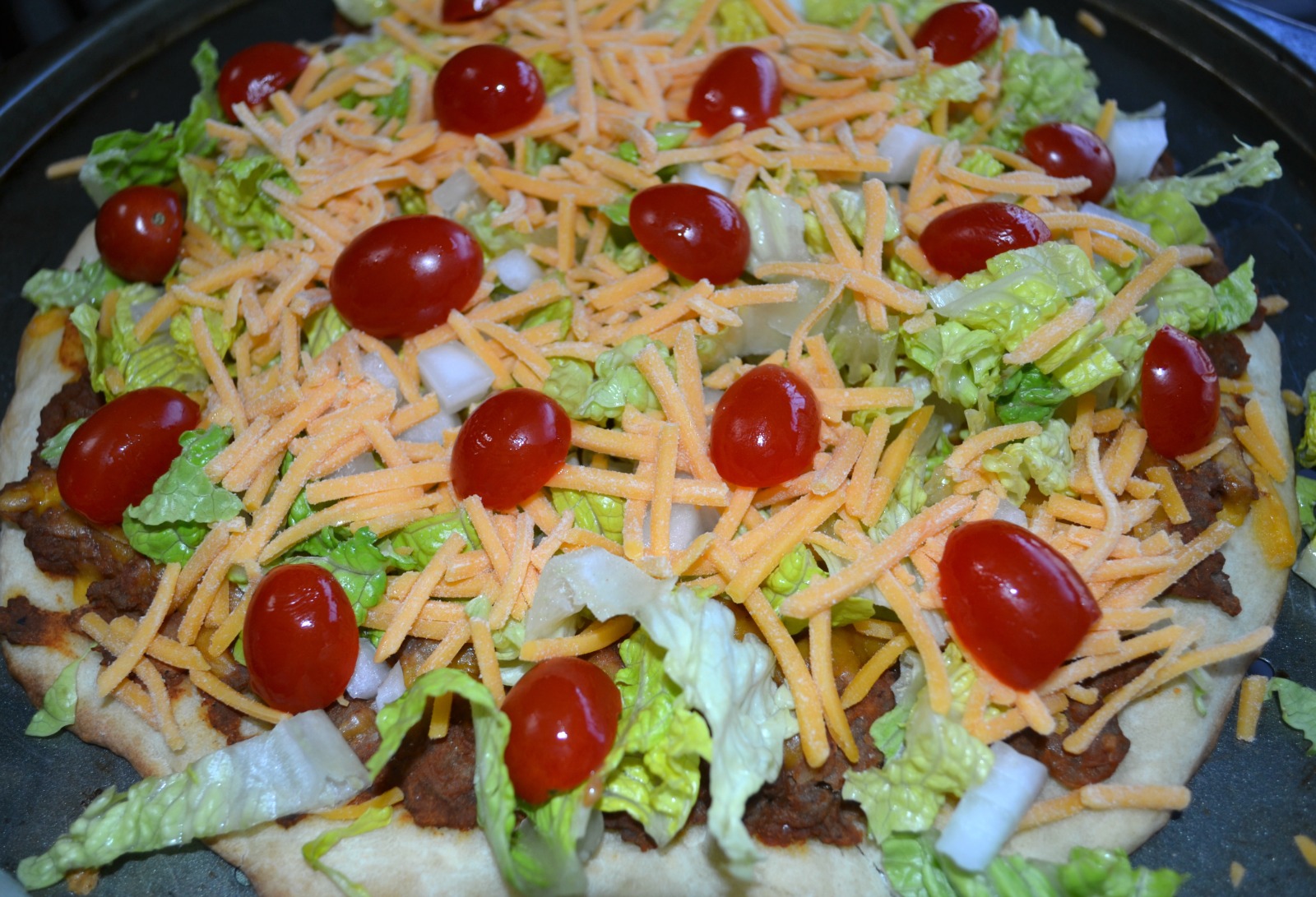 Remove from the oven and build the toppings.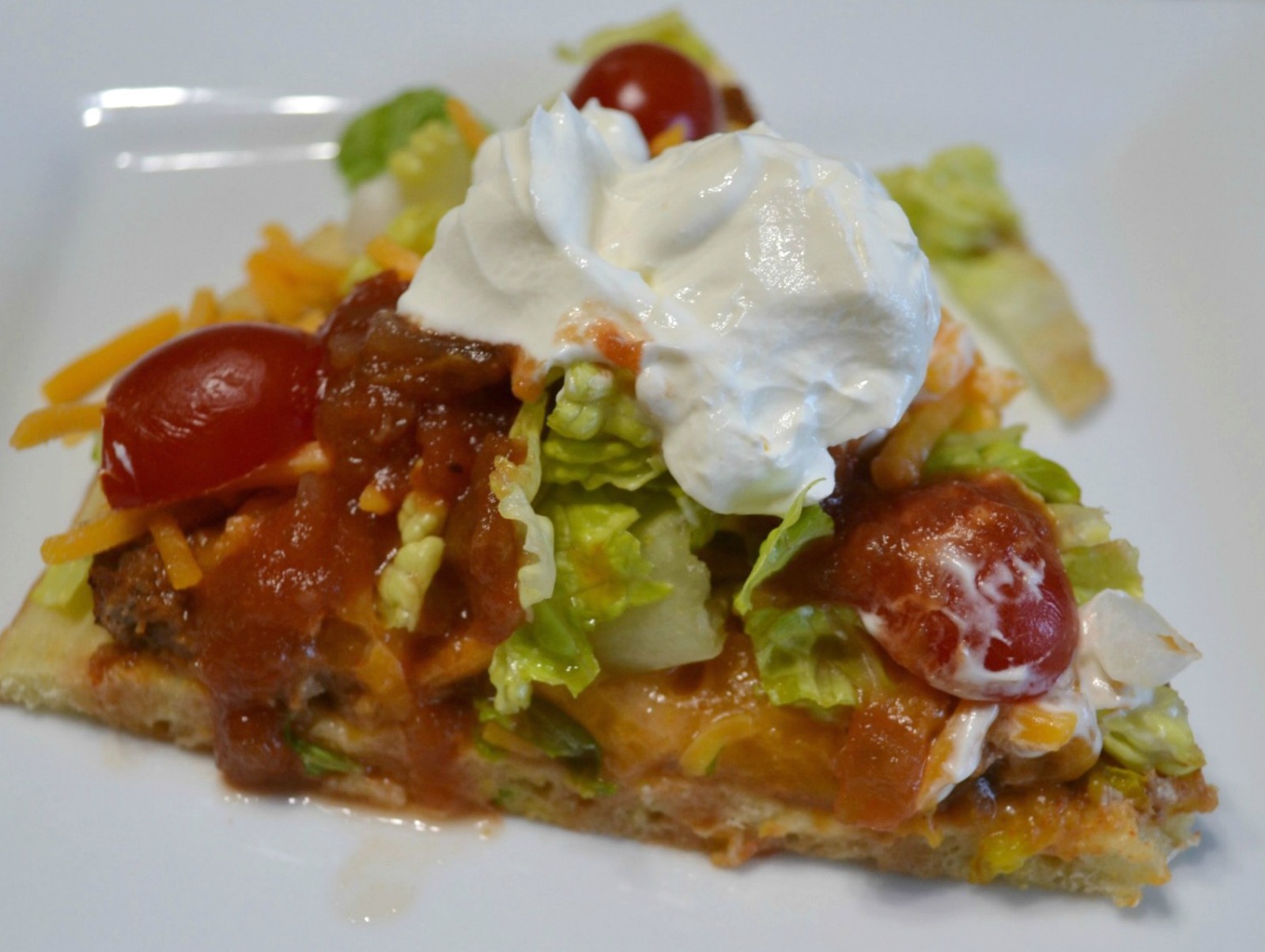 Cut into slices and then add the salsa and sour cream. Sprinkle with colored tortilla strips or crumbled corn chips (Forgot in picture)
TACO PIZZA SUPREME
Ingredients
1 (6.5oz) package Martha White Pizza Crust, Thin & Crispy Mix
1/2 lb ground beef
1 cup Old EL Paso refried beans
2 Tablespoons Old EL Paso Hot & Spicy Taco Seasoning Mix
1 Tablespoon salsa
1 1/2 cups shredded cheddar cheese
2 cups romaine lettuce, chopped
1/4 cup onions, chopped
2 roma tomatoes, chopped or 8 cherry tomatoes halved
2 cups salsa
1 cup sour cream
1 cup colored tortilla strips or corn chips broken
Instructions
Preheat oven to 400 degrees. Spray a pizza pan with no stick cooking spray and set aside.
Prepare pizza crust as directed on package and allow to rise.
In a 10 inch skillet, brown and crumble the ground beef until no pink remains. Drain grease. Over a low heat, stir in the refried beans, taco seasoning mix and salsa. Combine the ingredients well. Remove from heat and set aside.
Spread pizza dough onto pan and bake for about 9 minutes. Remove from the oven.
Spread the refried bean mixture over the crust. Sprinkle with half of the cheese and return to oven about 6-7 more minutes or until cheese is melted and crust is completely baked. Remove from the oven.
Top pizza with lettuce, remaining cheese, onions and tomatoes. Cut into slices and place on serving plate. Top with salsa, sour cream, and tortilla chips
© 2023 Copyright GRANDMA HONEY\\\\\\\'S HOUSE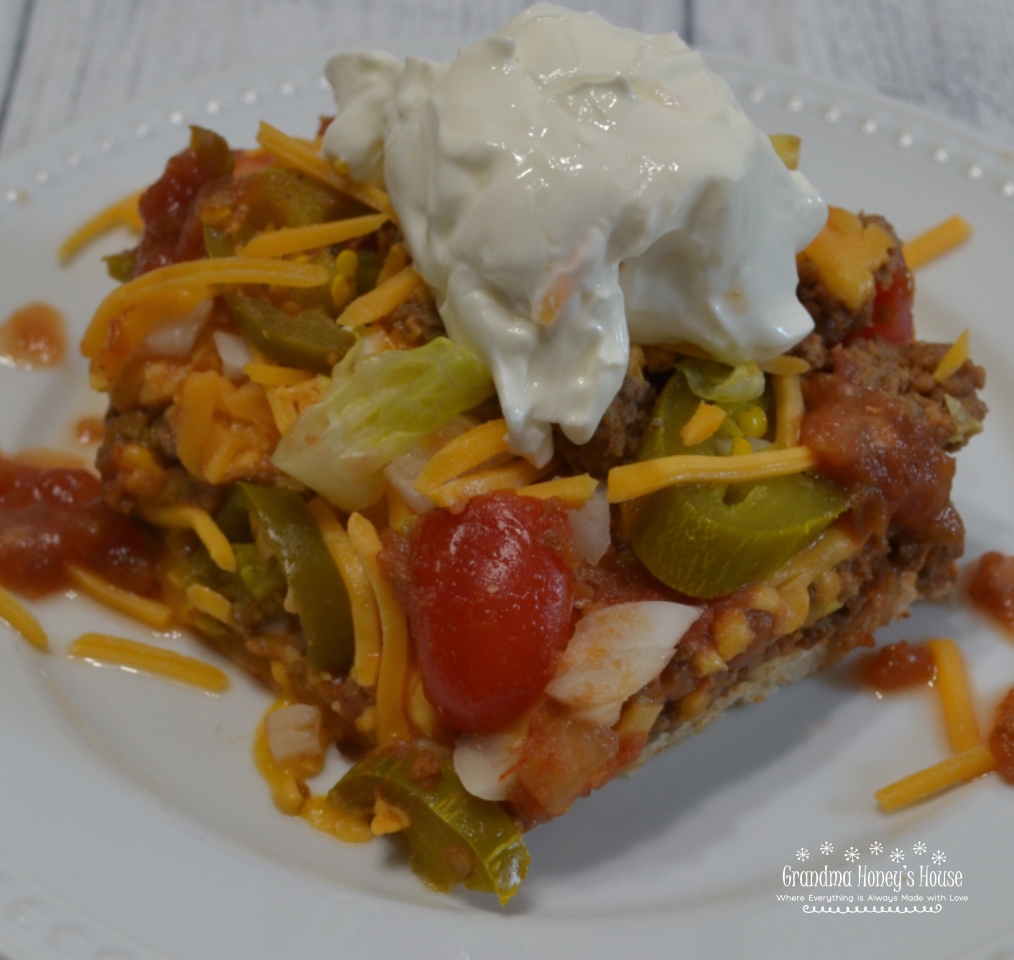 Please follow and like us: