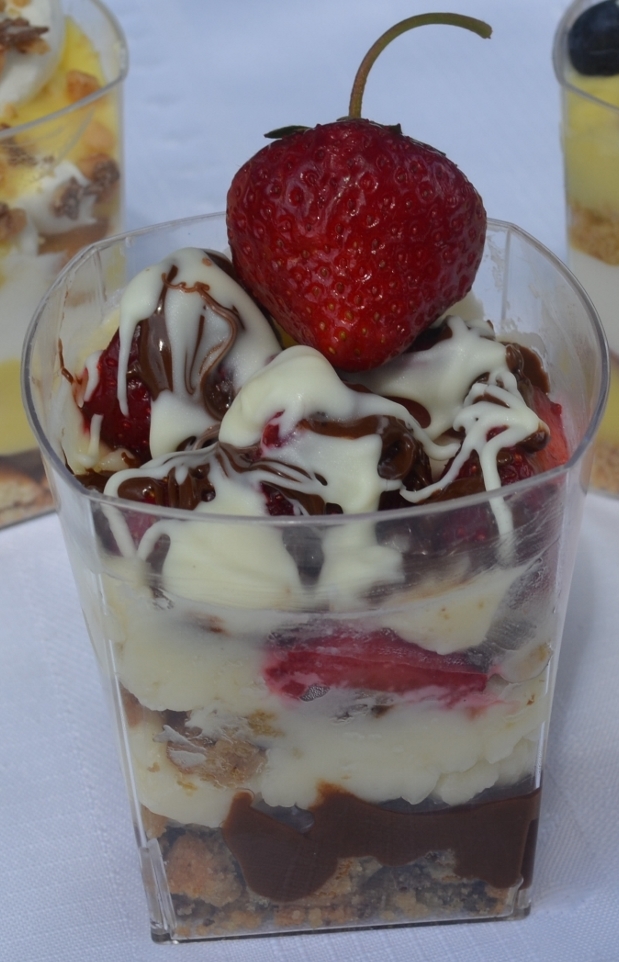 Strawberry-Mascarpone-Hazelnut-Parfait is a recipe you really will want to try.
What a delicious way to celebrate National Strawberry Parfait Day! It is really not until Saturday the 25th but I wanted to share these recipes ahead of time.
The fresh strawberries around my hometown have been so sweet and beautiful. My husband and I have sure eaten our fair share.
I was a finalist at the Pillsbury Bake-off Contest in 2014 and one of the parfaits I created was inspired by that recipe. This is beautiful and tastes awesome. Grab some fresh strawberries and give this a try.
I like to use these 9oz plastic parfait glasses that can be found at craft stores, Wal-Mart or the Dollar Store.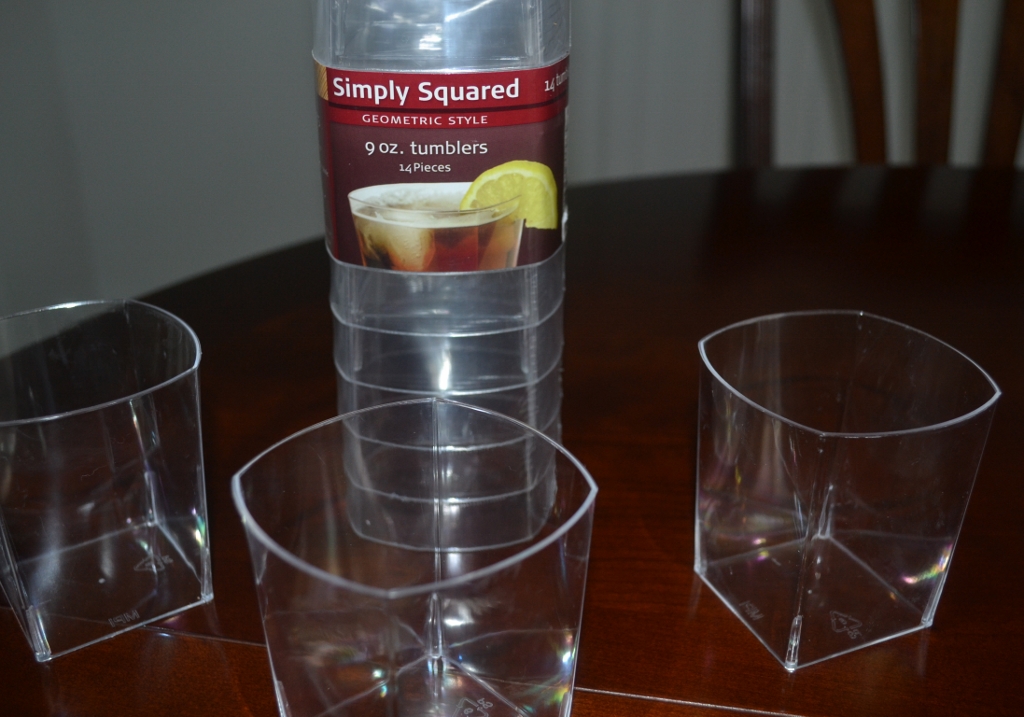 Set up your ingredients:
Build the parfait in layers.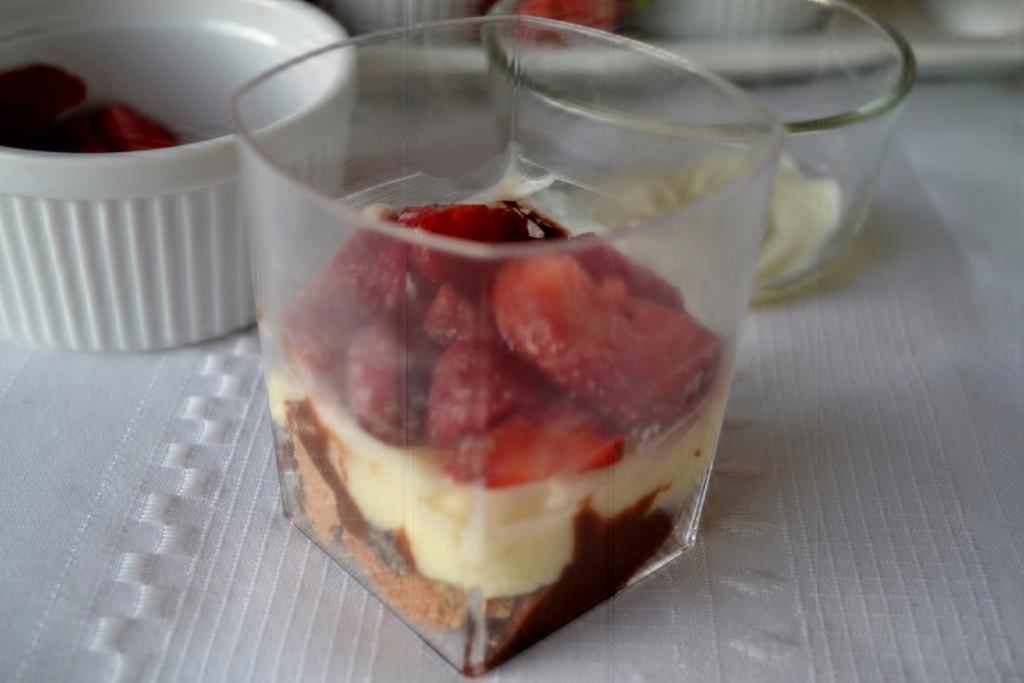 Top with a fresh strawberry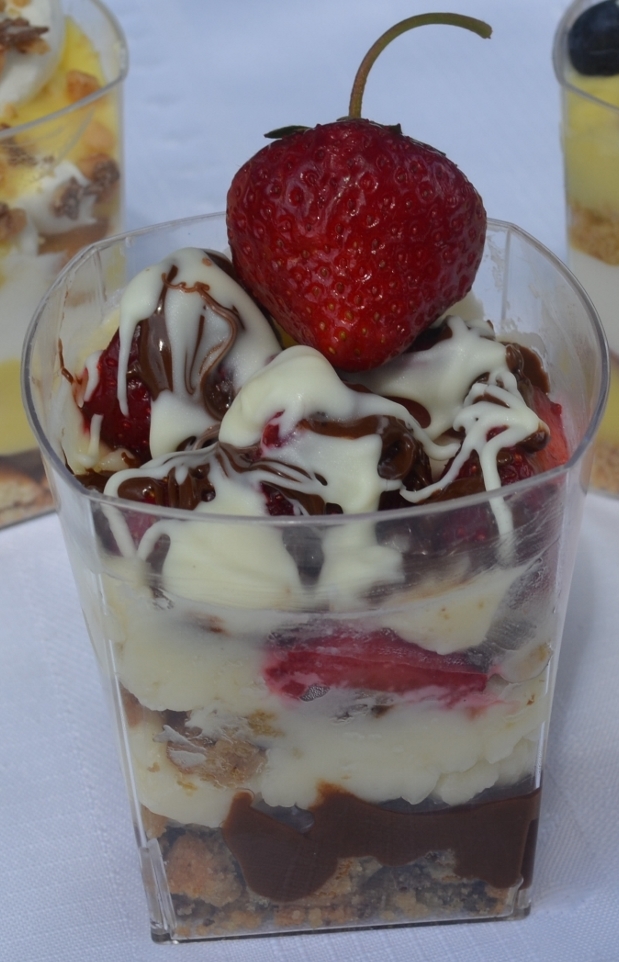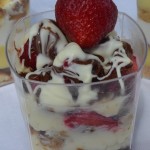 Strawberry-Mascarpone-Hazelnut Parfait
2015-06-23 19:20:11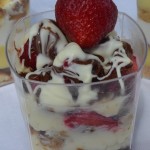 Ingredients
1/3 cup chocolate chip cookies, broken into small pieces
1/4 cup chocolate hazelnut spread
1/2 cup mascarpone cheese, room temperature
1/3 cup confectioner sugar
1/4 teaspoon vanilla extract
1/2 cup sliced fresh strawberries plus 1 whole berry for garnish
1 Tablespoon white chocolate melting discs (or white choc chips)
Instructions
Place half of the broken cookies into bottom of parfait glass.
In a microwave safe small bowl, warm the hazelnut spread for 15 to 20 seconds and stir. Set aside 1 teaspoon for later use and then spoon half of the spread over the cookies.
Using an electric mixer, or a large spoon, stir together the mascarpone cheese, confectioner sugar and vanilla until smooth. Spread half of the mascarpone cheese mixture over the chocolate layer.
Arrange half of the sliced strawberries over the mascarpone cheese.
Repeat these layers again.
Drizzle the teaspoon of hazelnut spread over the final layer of strawberries. (May need to warm in microwave again to drizzle). Melt the white chocolate in a small, microwave safe bowl, at 10 second intervals and stirring after each. Drizzle the white chocolate over the strawberries. Top with whole strawberry to garnish.
GRANDMA HONEY'S HOUSE https://grandmahoneyshouse.com/
Another delicious Strawberry Parfait is one I made with yogurt.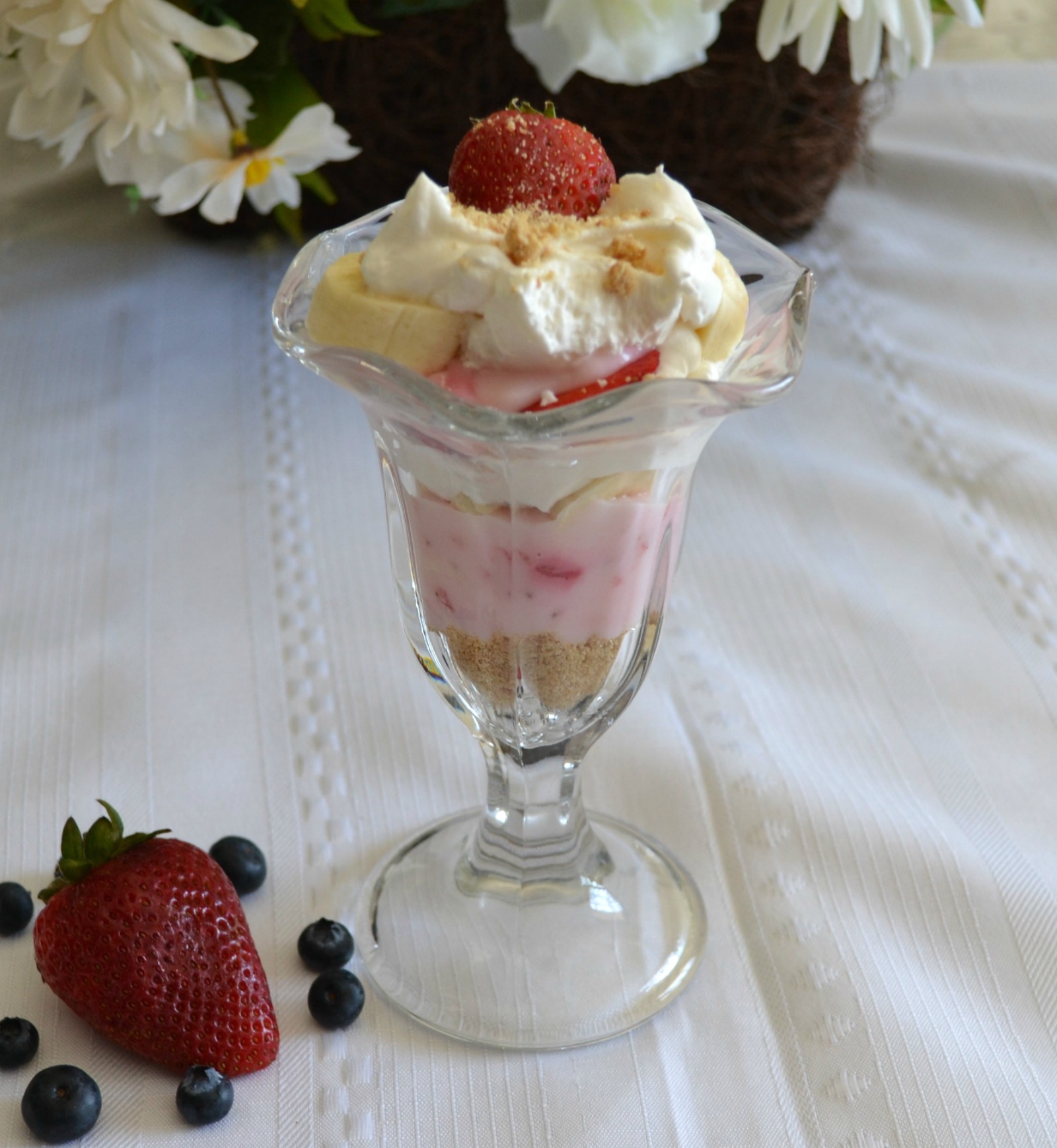 My grandchildren love making this one.
I set up containers of strawberry yogurt. I had graham cracker crumbs, vanilla wafer crumbs, and 2 kinds of granola as an option for the crust. We had fresh strawberries, blueberries, and bananas. We had fat free Cool-Whip, and honey as a topping. Just build layers with a crust, yogurt, strawberries, bananas, cool-whip and your choice of toppings.
Please follow and like us: