My cooking classes with the grandchildren focused on breakfast specialties for several classes and we wanted to share some of them.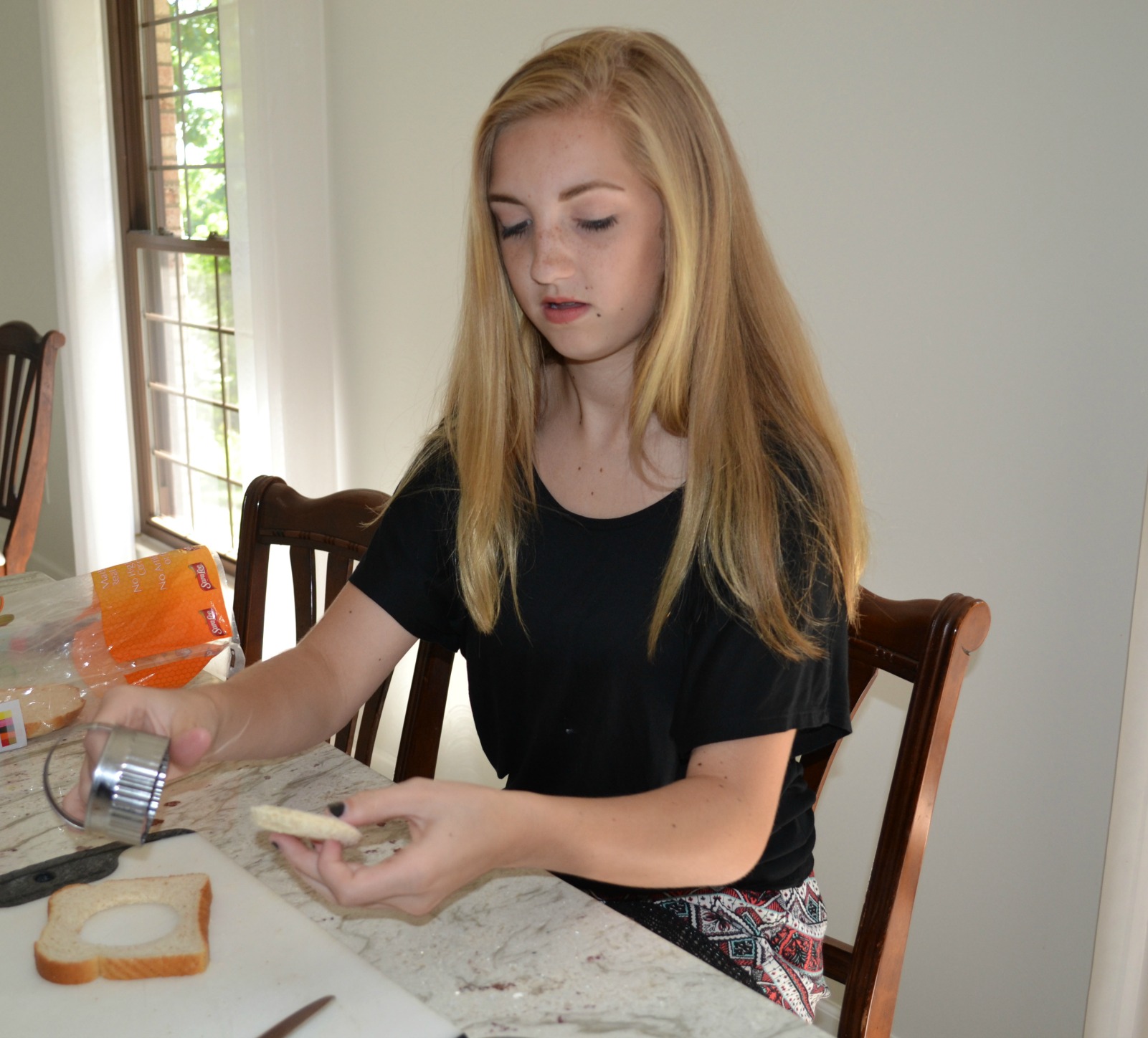 Breakfast is my favorite meal of the day, but several of my grandchildren told me they do not like to eat breakfast. They prefer to eat a pop-tart, breakfast bar, or have a parfait. I wanted to show them a variety of foods they could make and would probably like to eat. We came up with some old and new breakfast specialties.The breakfast cooking classes focused on some basic skills such as cooking bacon, sausage, potatoes, and different ways to cook eggs.
We reviewed some different breakfast/brunch ideas and I will let the children choose what they want to make during our class.
MINI MEALS (quiche, quiche bites, mini skillets)
EGG DISHES (quiche, frittata, casseroles, crostada, omelets)
BREAKFAST KABOBS
PANCAKES/FRENCH TOAST/WAFFLES with flavored syrups
BRAIDS (fruit or savory)
WRAPS ( Mexican, Italian, home-style, fruit filled)
ROLLS/MUFFINS (homemade cinnamon rolls, orange rolls, berry , monkey breads, and savory)
SAUSAGE GRAVY & BISCUITS
SKILLET BREAKFASTS
PARFAITS
BREAKFAST SANDWICHES
Reganne, my 12 yr old granddaughter had a free day last week, so she came over and we made breakfast treats. Grandpa Bob was her taste tester and enjoyed being catered to by her.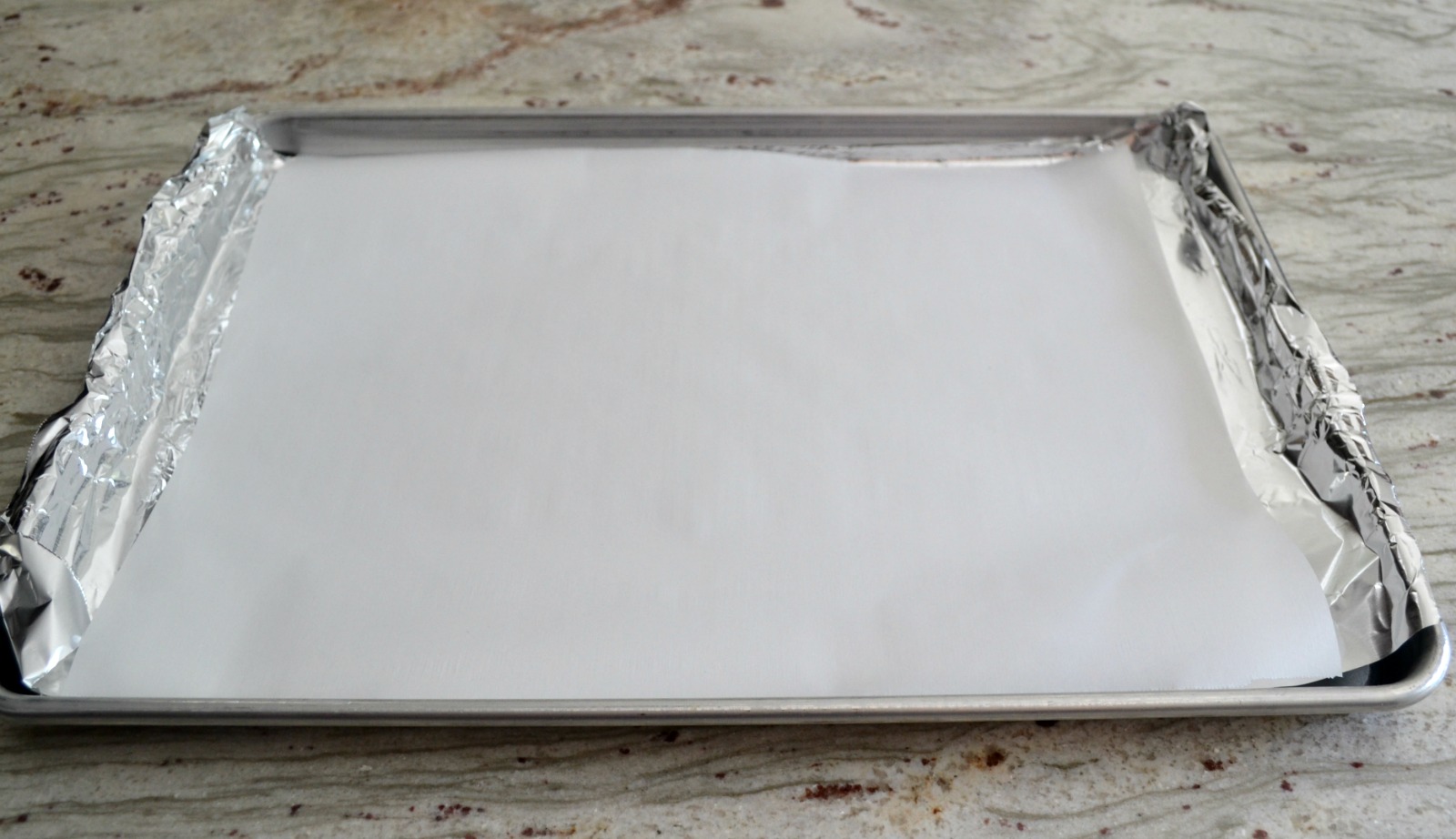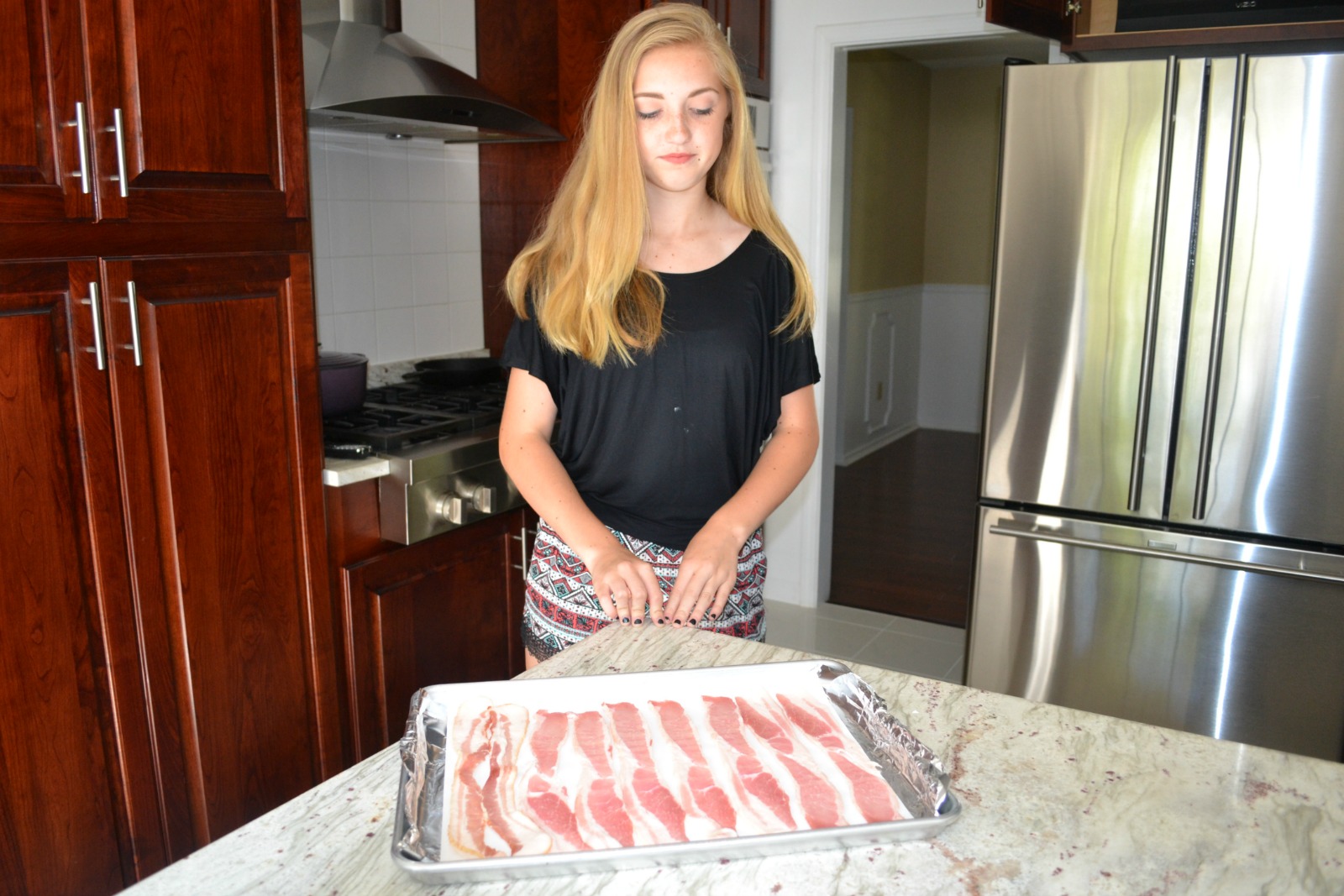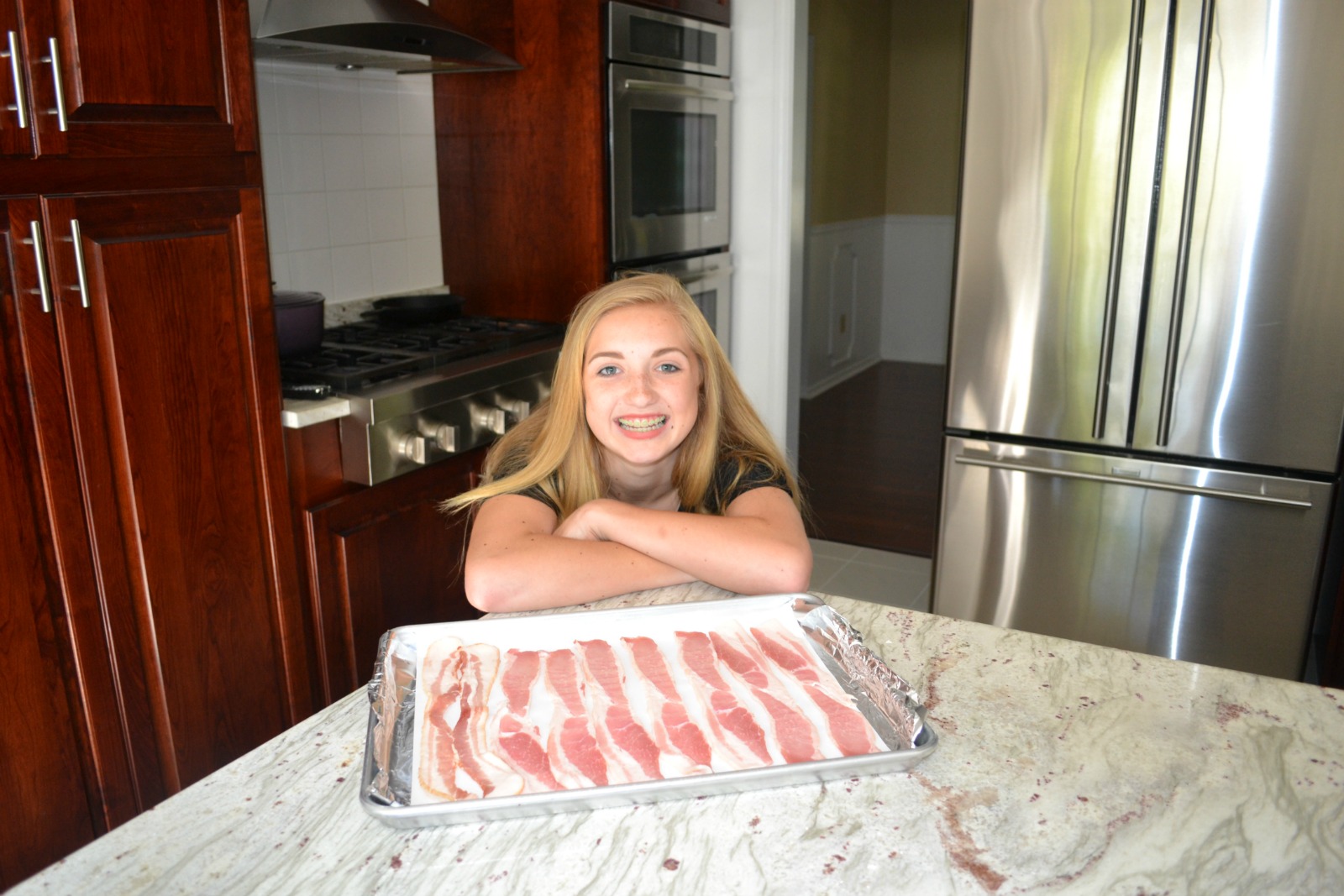 I showed her how to cook bacon in the oven. It is less mess and tastes delicious. Line a baking sheet with foil, and then parchment paper. Lay slices of bacon on the sheet. I place in cold oven and heat it to 375, but I am sure it would work preheating the oven also.
She told me that she saw a recipe on Pinterest that she wanted to make for us. After the bacon was finished, she did her recipe.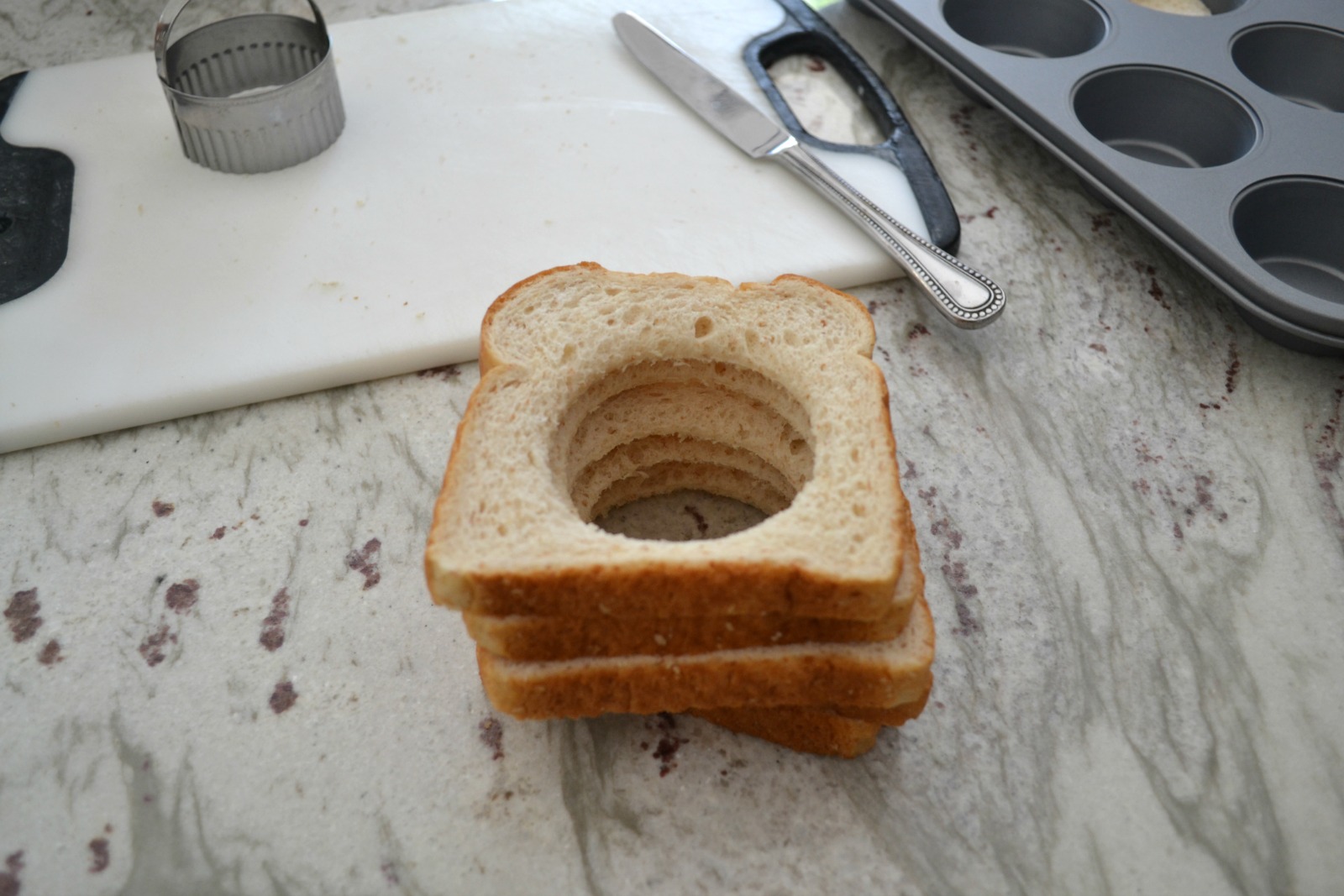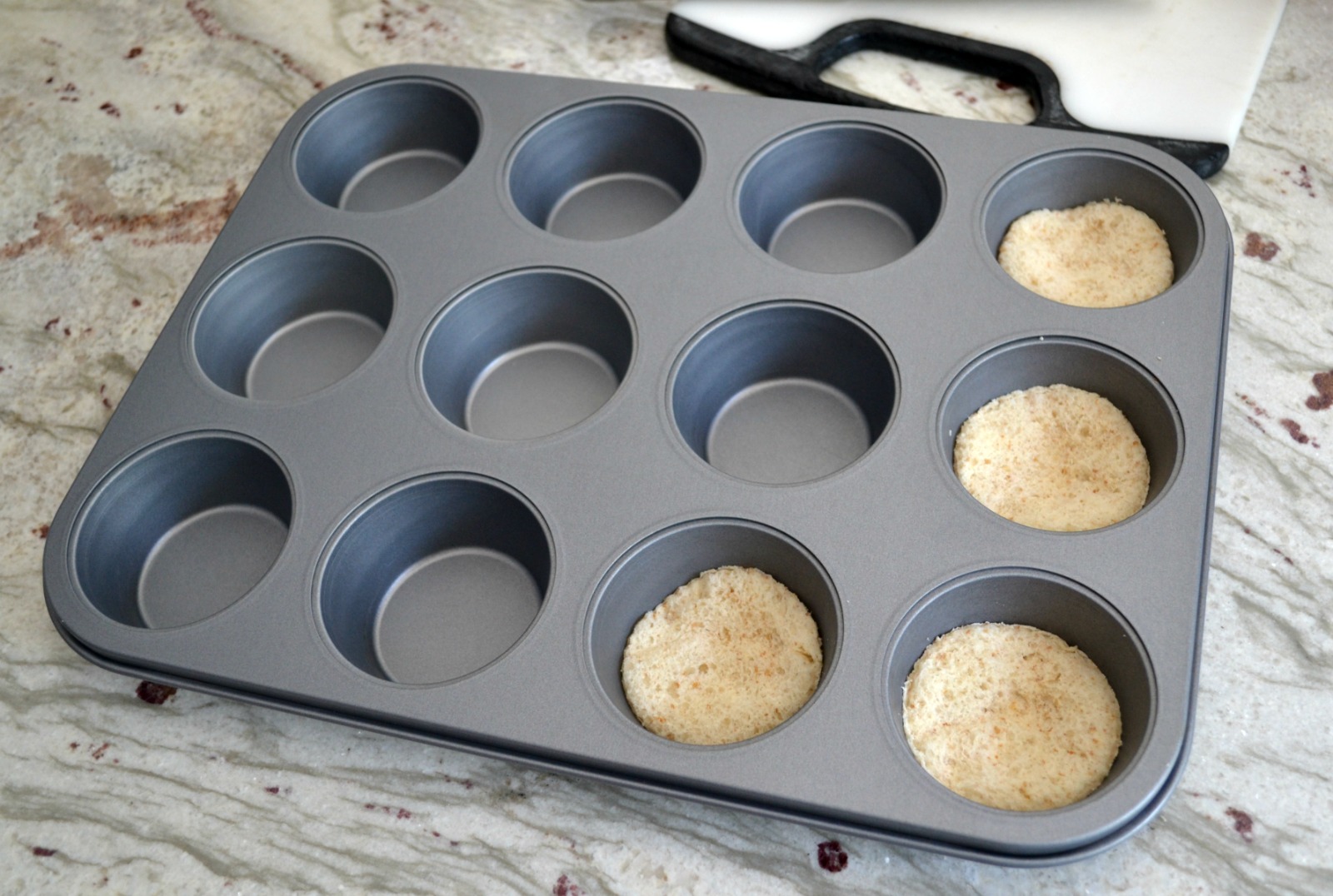 Cut a 2 1/2 inch round circle in a slice of bread. Spread lightly with butter, and place in muffin cup, butter side up.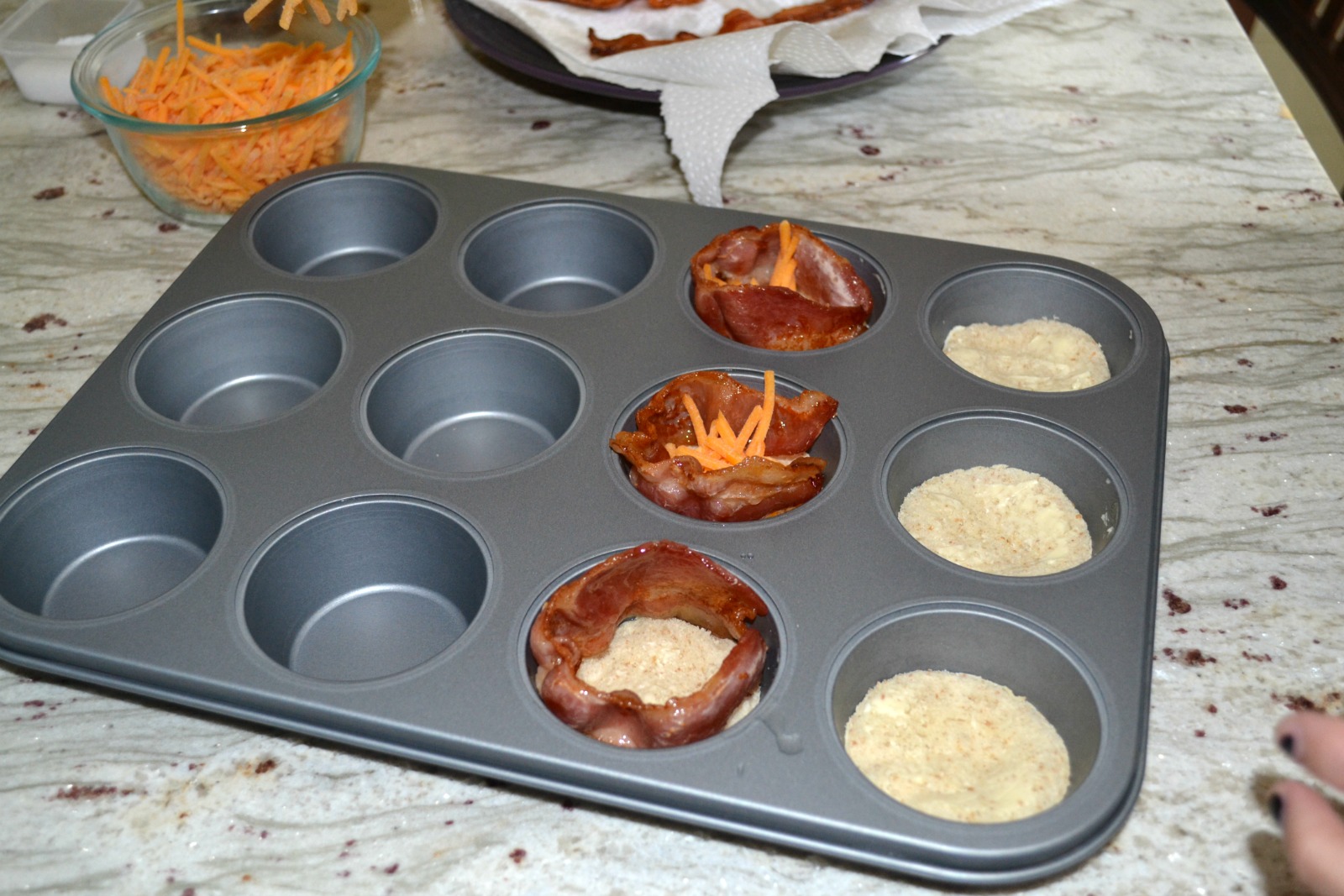 Wrap bacon around inside of the cup. Fill with about 1 or 2 tablespoons shredded cheese.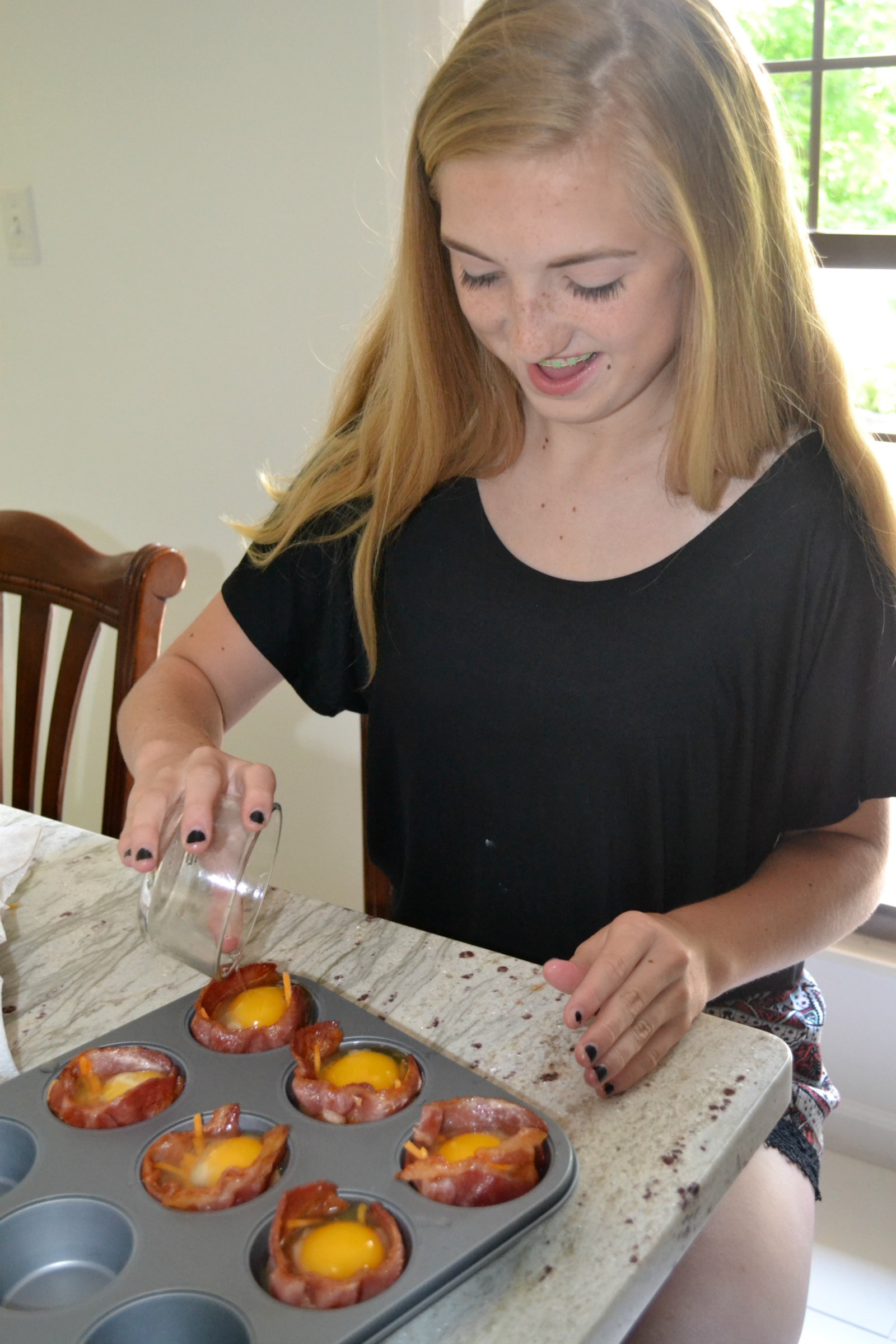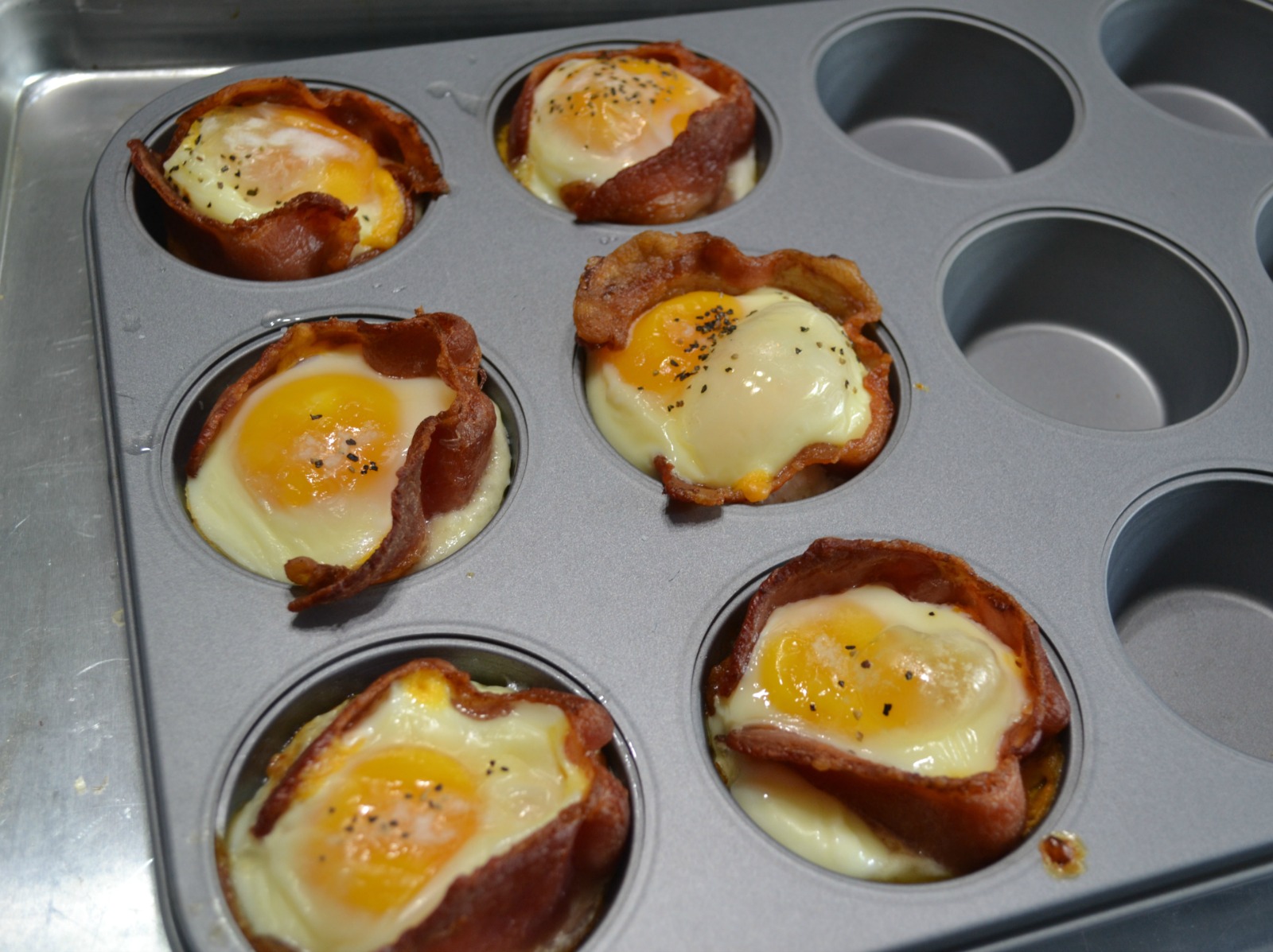 Crack an egg into the cup. Season with salt & pepper. Bake @ 350 degrees until egg is cooked as desired . About 10 min.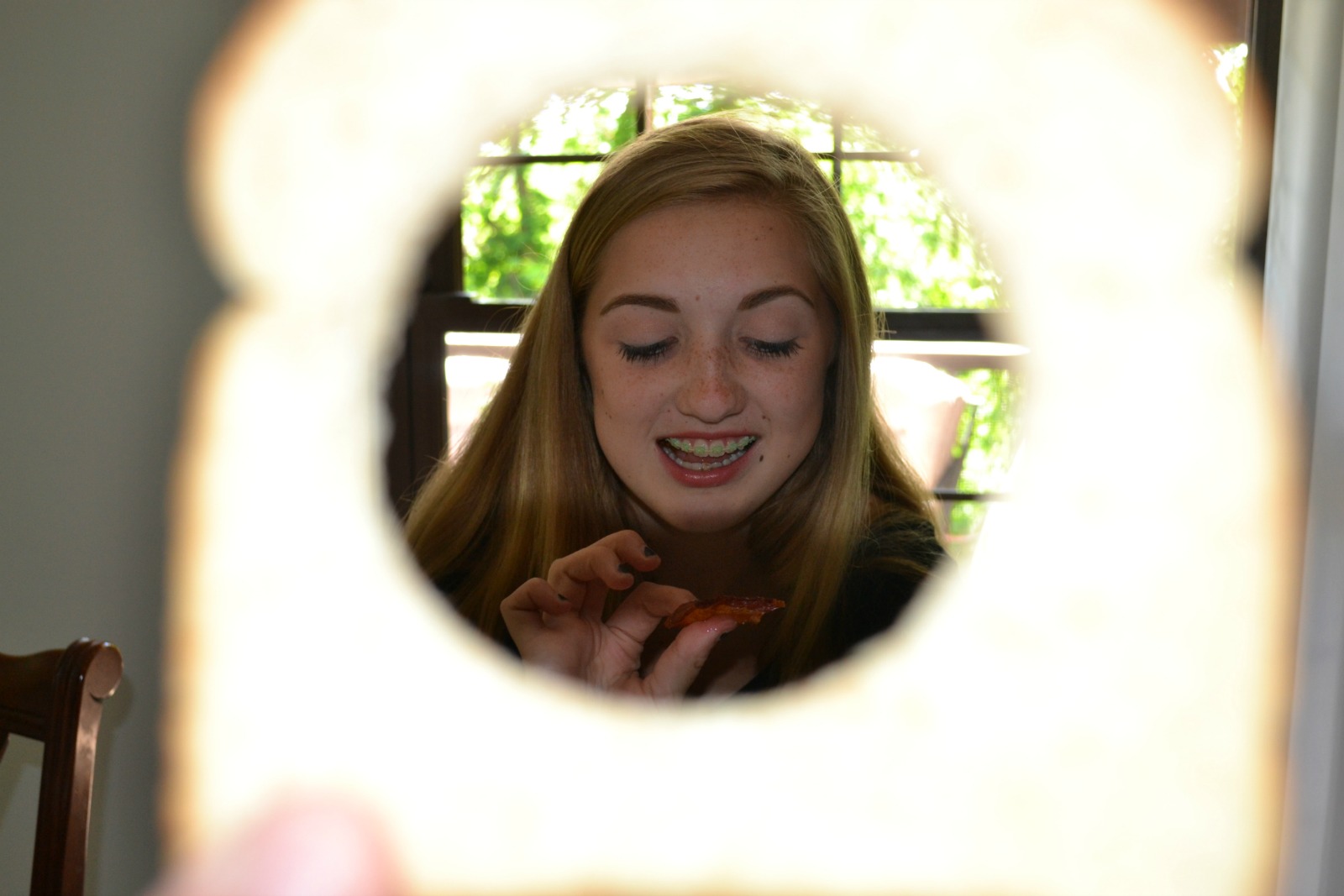 Peek-A-Boo Reganne…looking through the hole in bread!
She told me that she does not like to waste food so she wanted to make French toast with the bread, and cook an egg in the hole.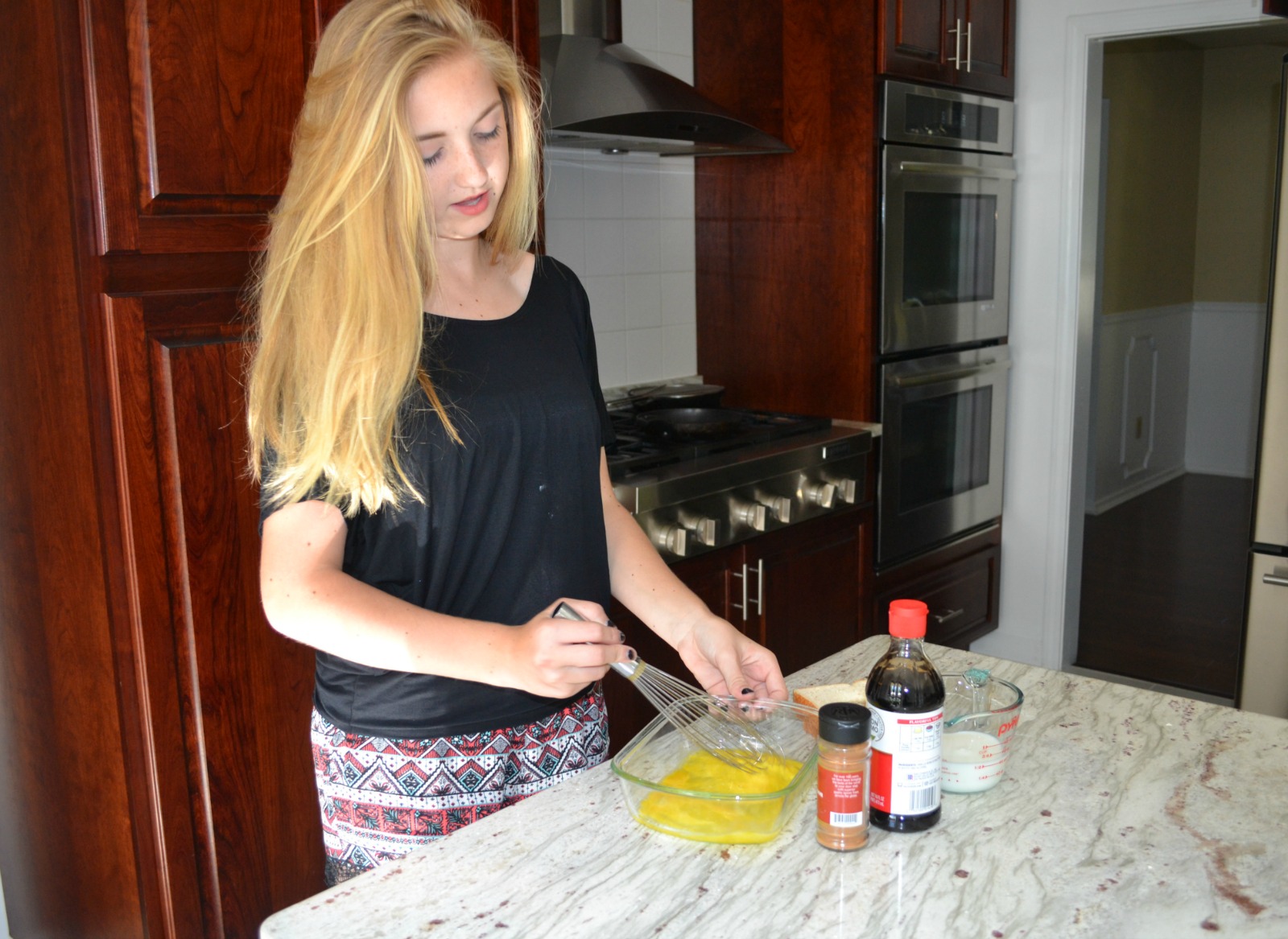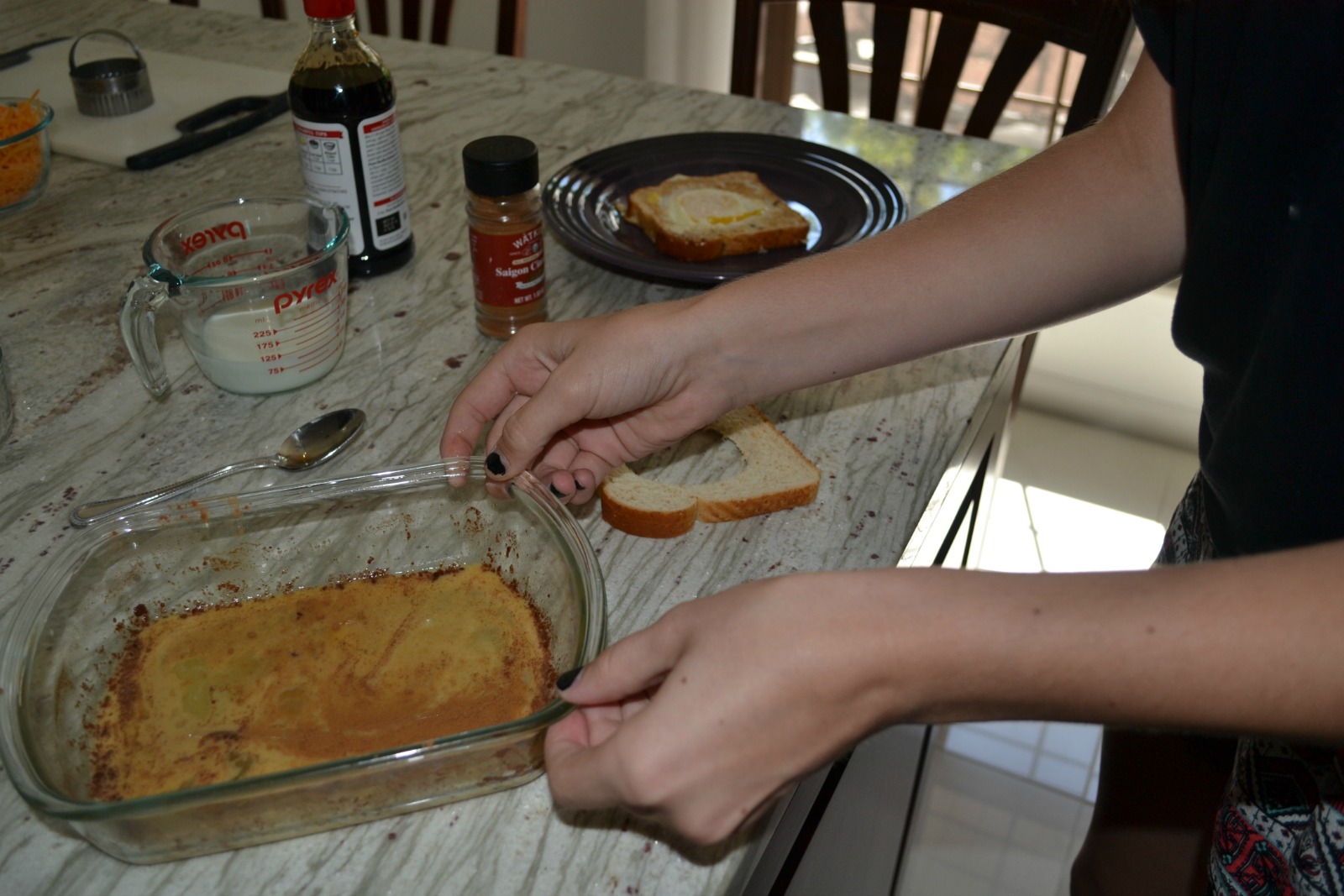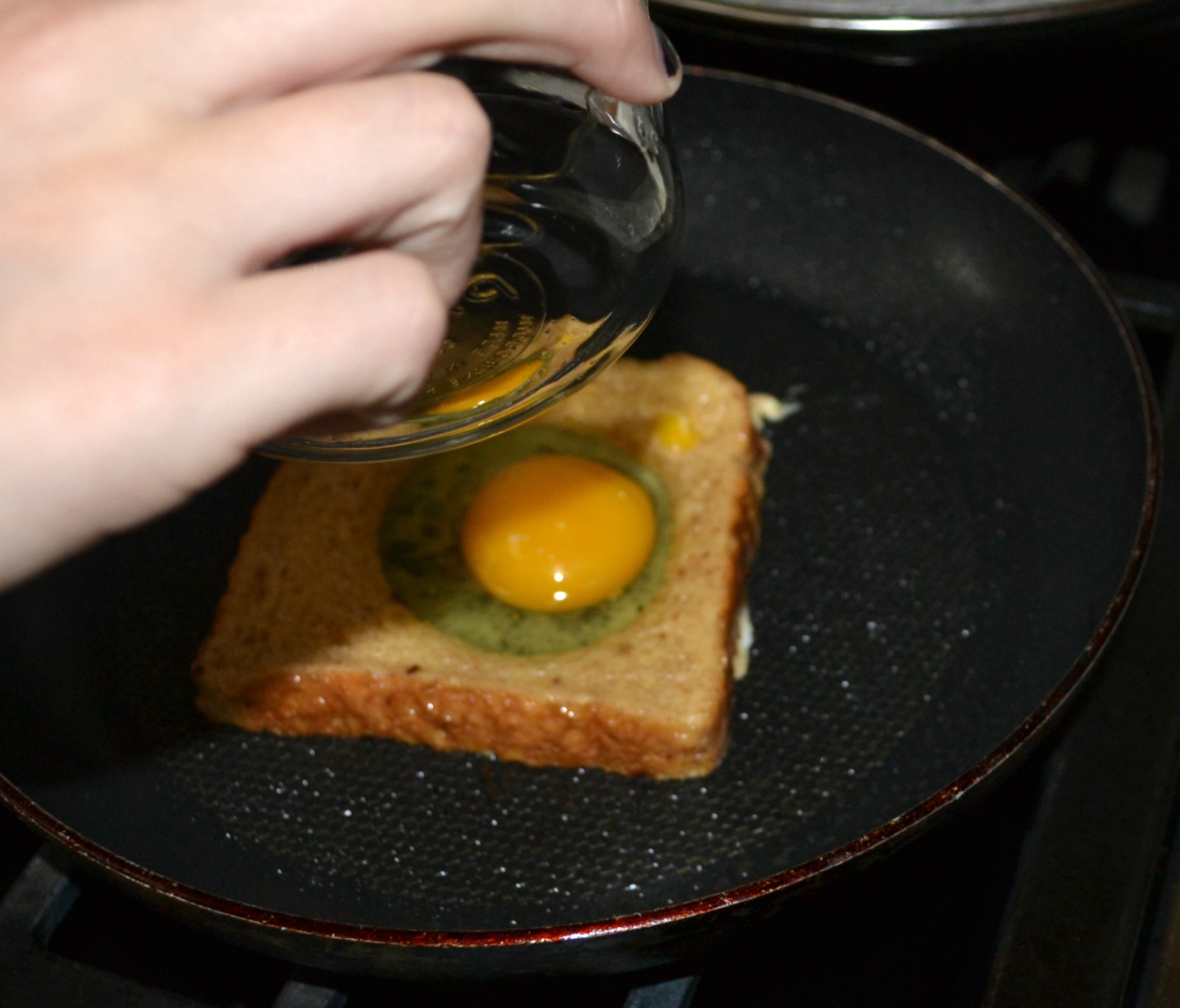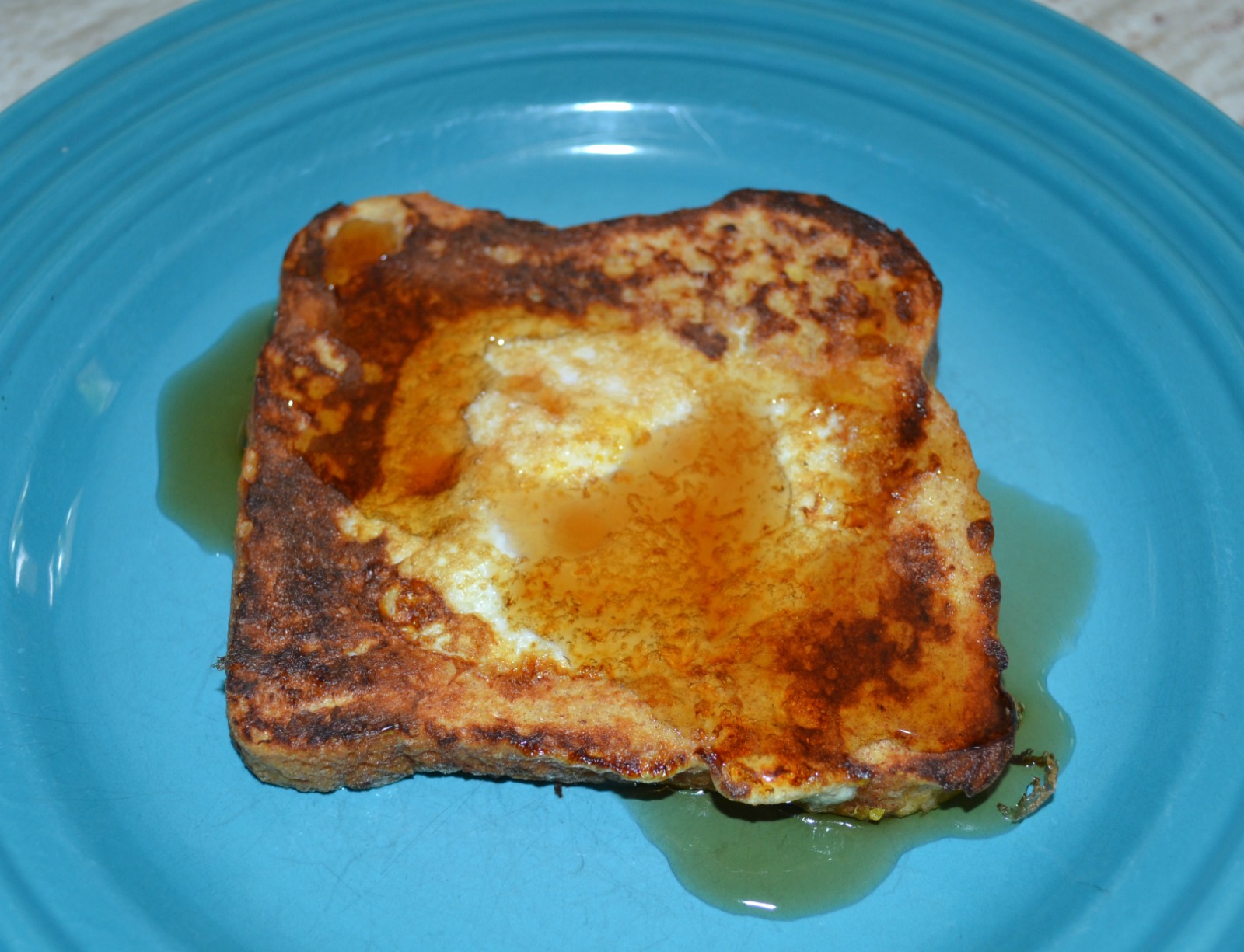 The next dish we tried was to make some breakfast kabobs.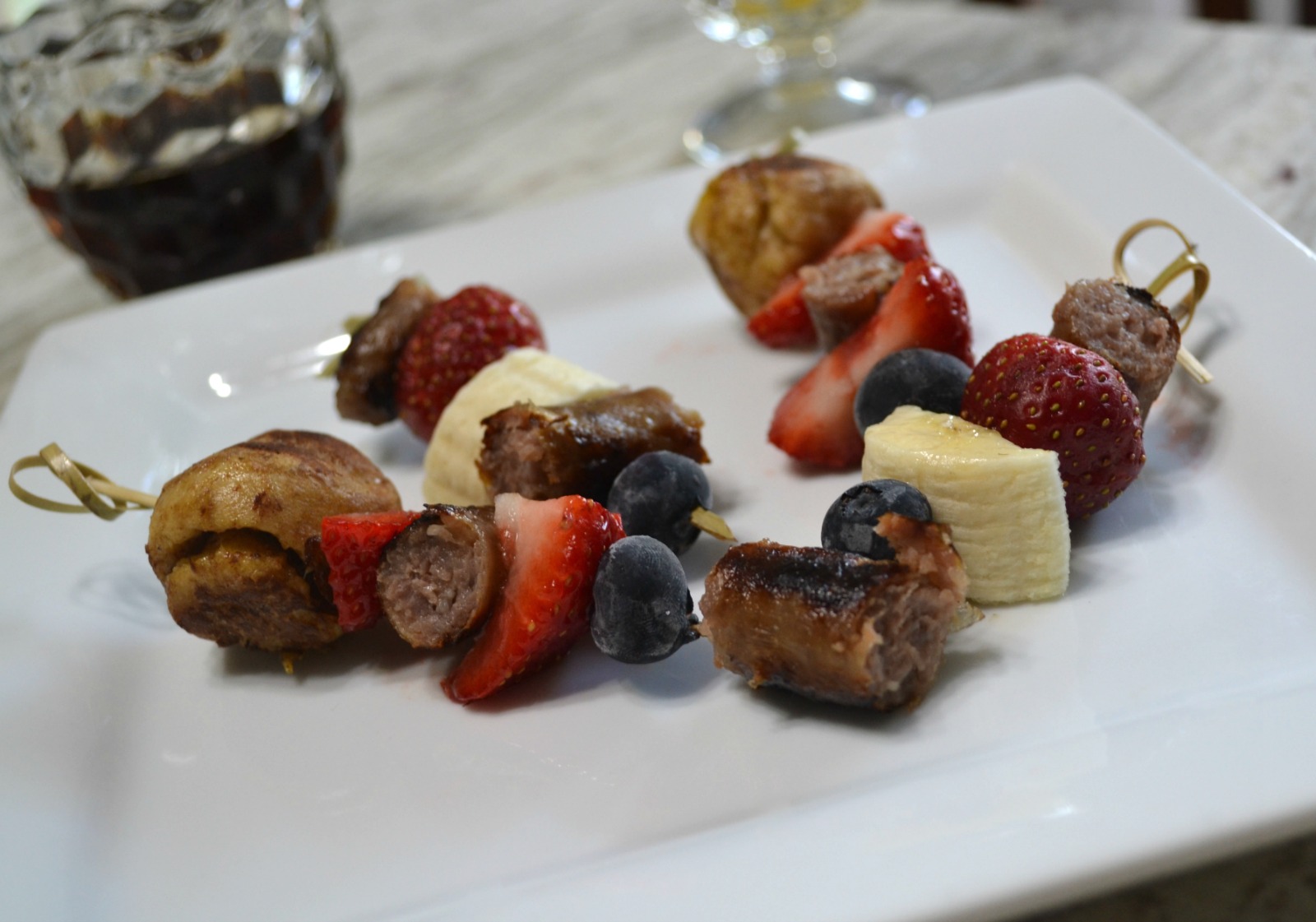 We cooked sausage links, pieces of French toast, and added some fruit. We are going to work on this idea a little more.
The last 2 breakfast specialties for the day were wraps.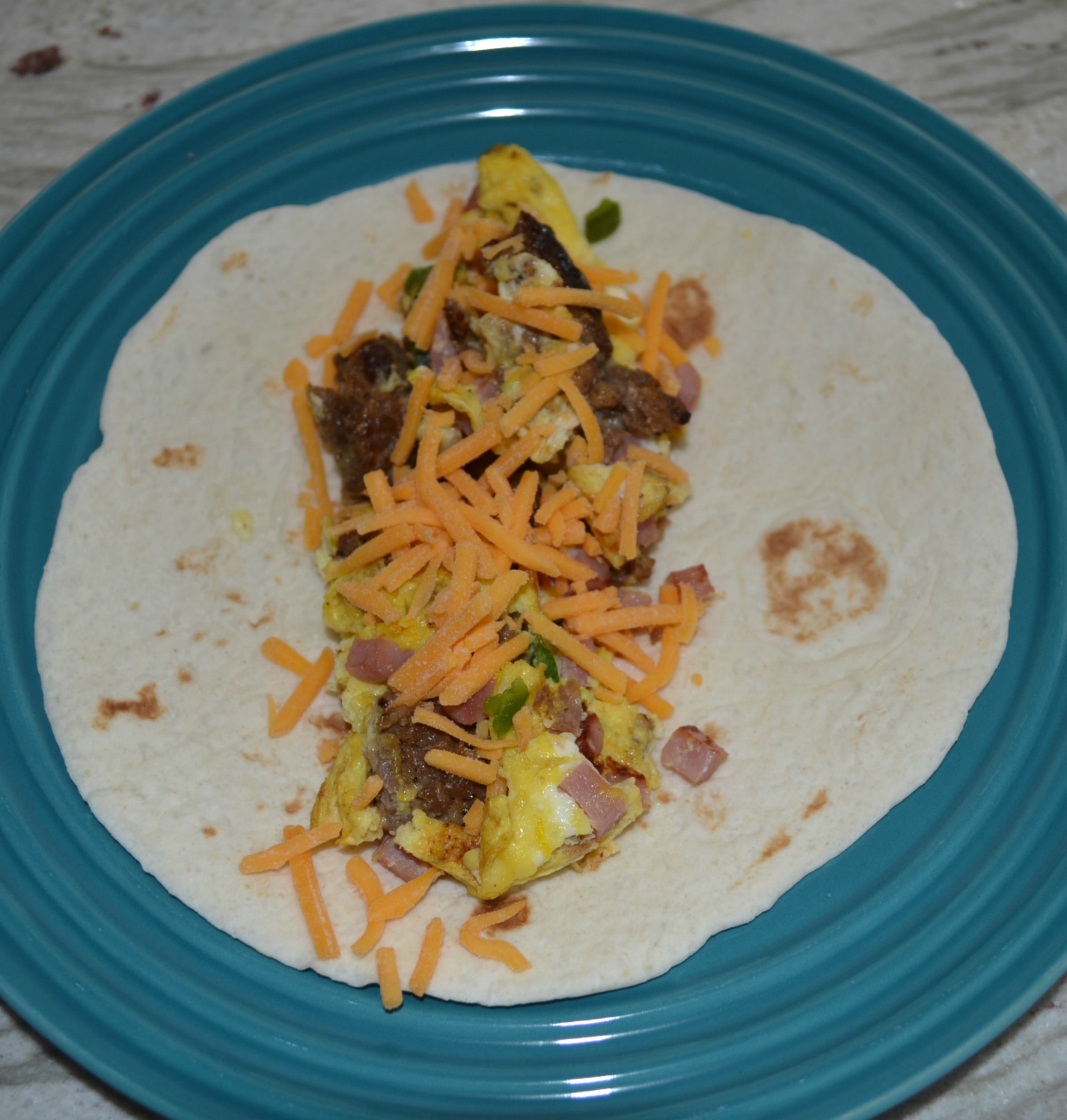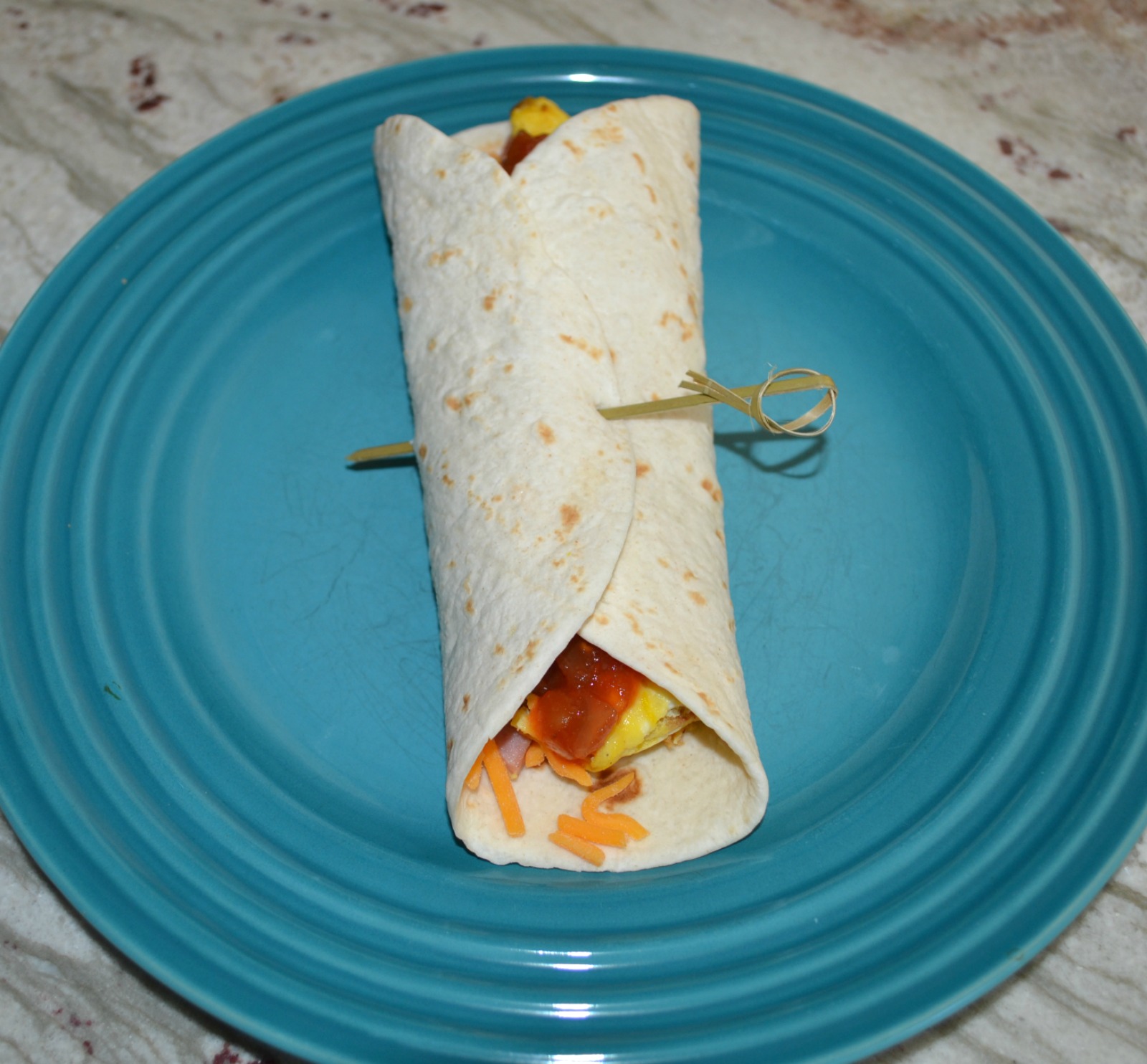 This one was 3 scrambled eggs with 1 tablespoon diced green peppers, 1/4 cup diced ham, 1/4 cup cooked ground sausage, and then topped with shredded cheese and salsa. Divided between 2 warm tortilla shells.
The next one was a warm banana, mascarpone and honey wrap.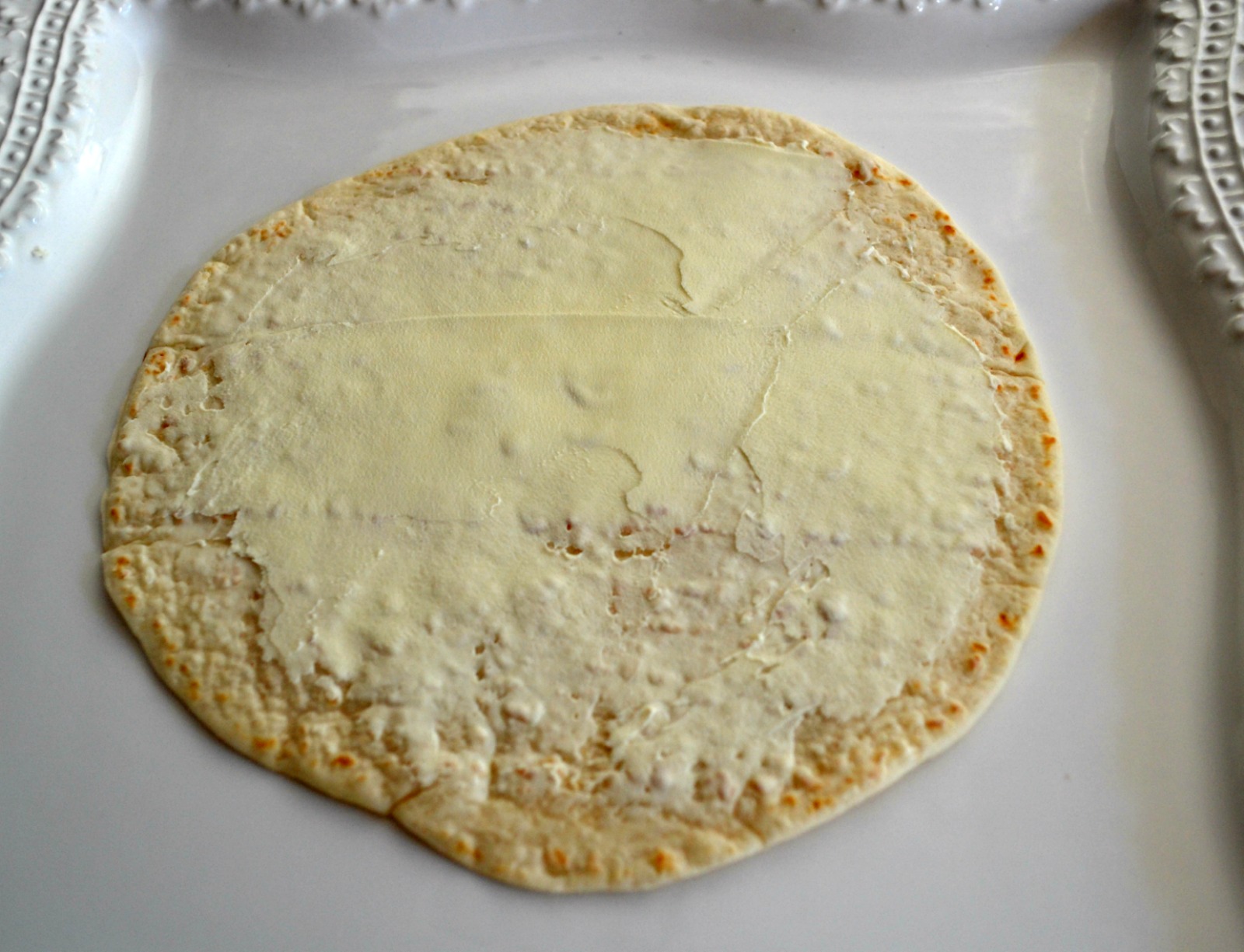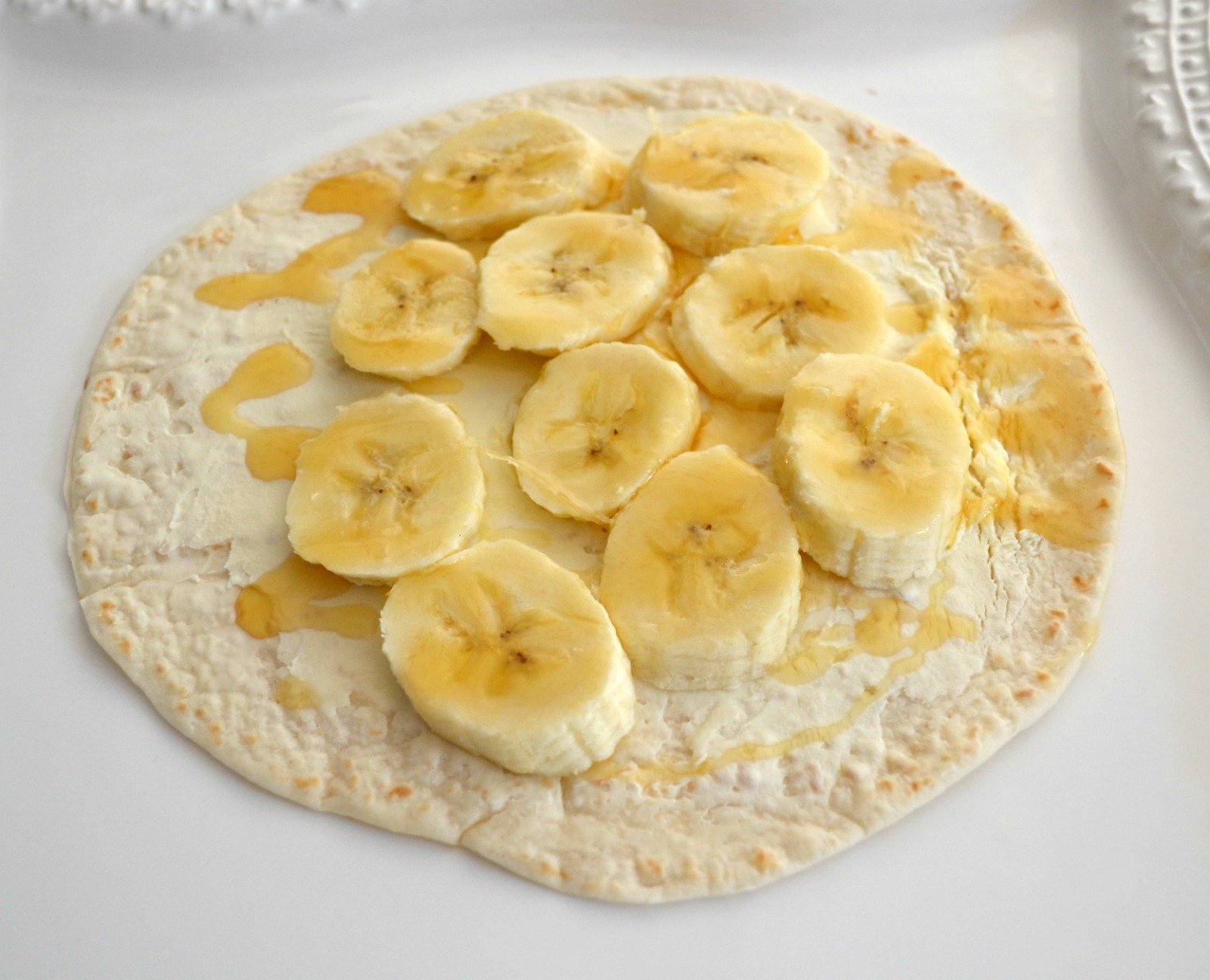 We spread 1 heaping Tablespoon of mascarpone cheese on a tortilla wrap. Slice 1/2 banana diagonally and arrange over mascarpone cheese. Drizzle with honey.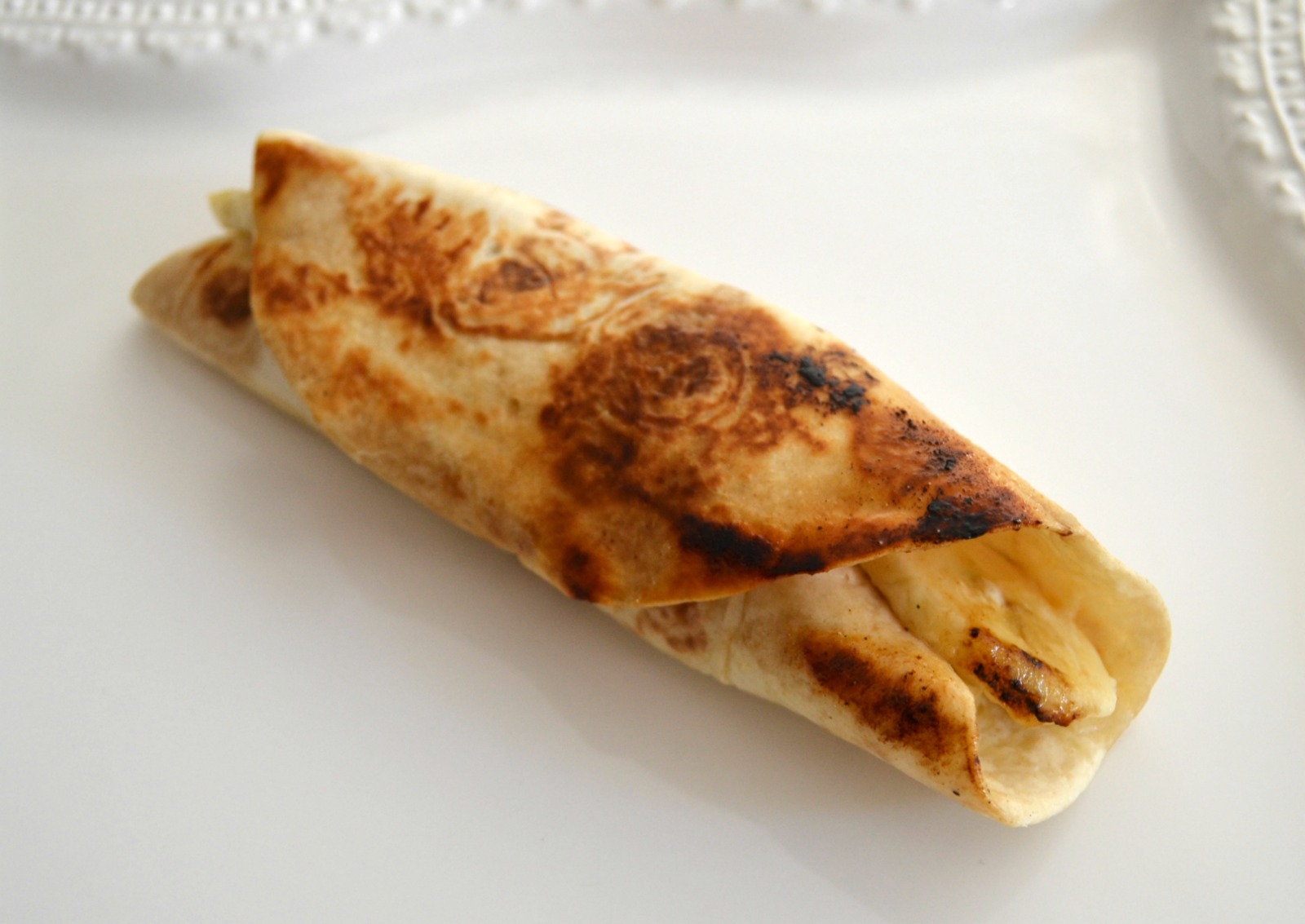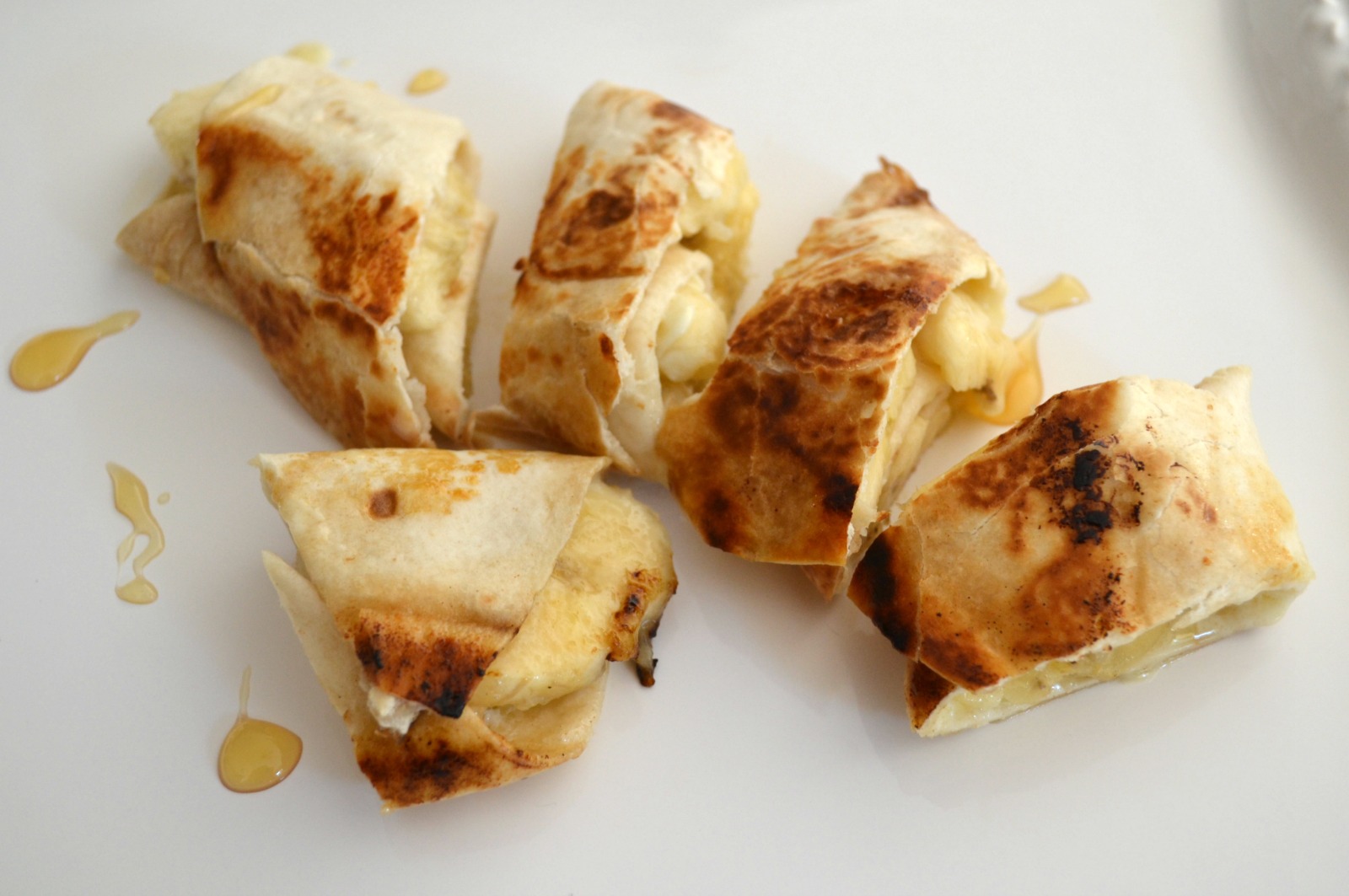 Place in a skillet over medium heat, seam side down, and turn until both sides are golden brown. Transfer to a plate and slice in diagonal pieces. May drizzle with more honey of desired.
My favorite wrap was made the same way but using strawberries instead.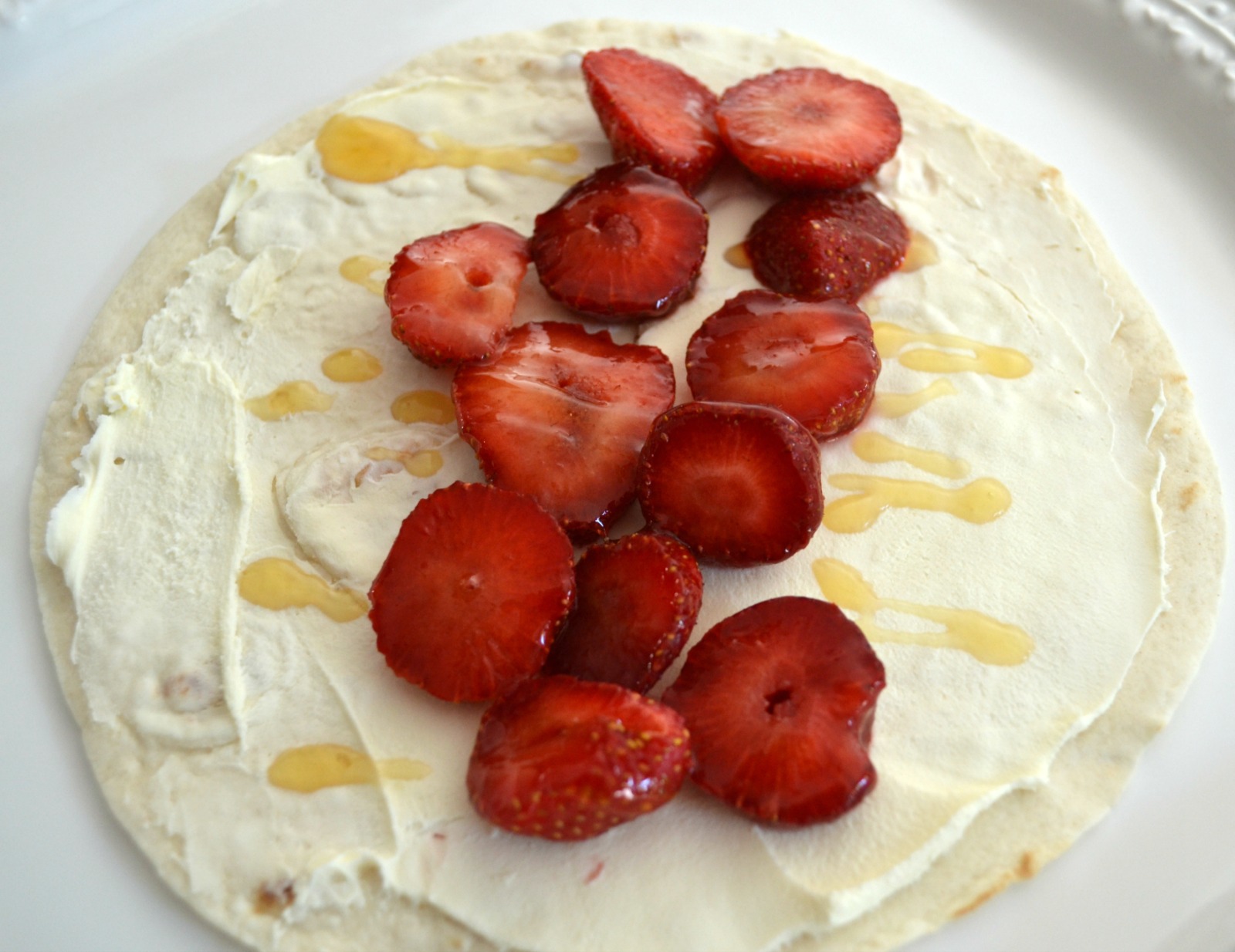 We decided this would be delicious with a strawberry flavored soft cream cheese also. You could fill the wrap with blueberries and use blueberry flavored cream cheese.
There are many more breakfast specialties from the grandkids that I will be sharing over the next 2 weeks.
Next week is homemade cinnamon rolls with the best recipe ever!
Please follow and like us: