Jump to recipe
These Raspberry Mascarpone Hazelnut Choc Brownie Bites are just perfect to serve at any summer event you have coming up.
I had a pint of beautiful raspberries and wanted to do something special with them.  I always think of raspberry and chocolate as ingredients that go together perfectly.    Raspberry Mascarpone Hazelnut Choc Brownie Bites are elegant but so easy.  They are made with a box of brownie mix as the base and then each one is built with a rich mixture of flavors.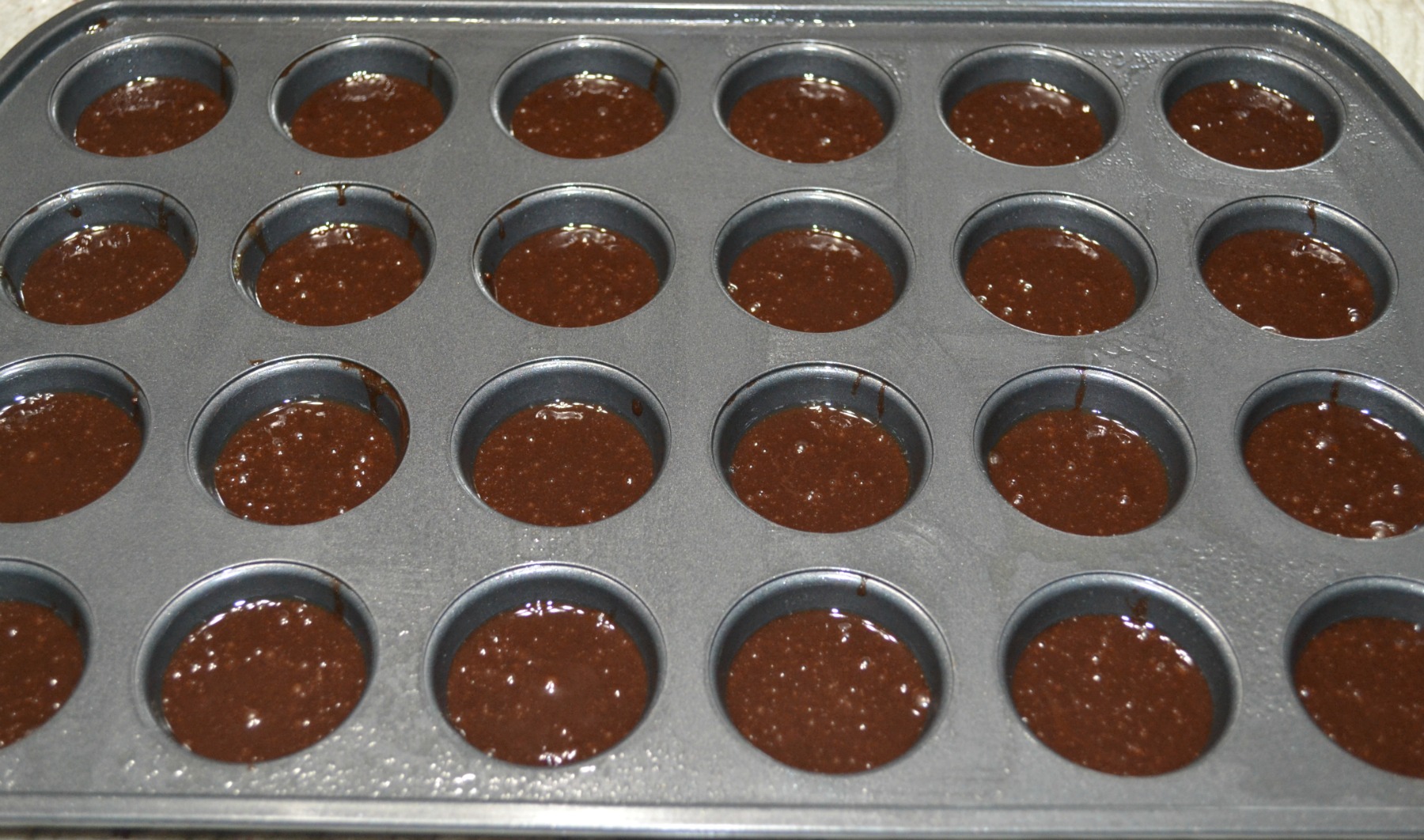 Spray mini muffin pans and divide brownie mix batter into cups.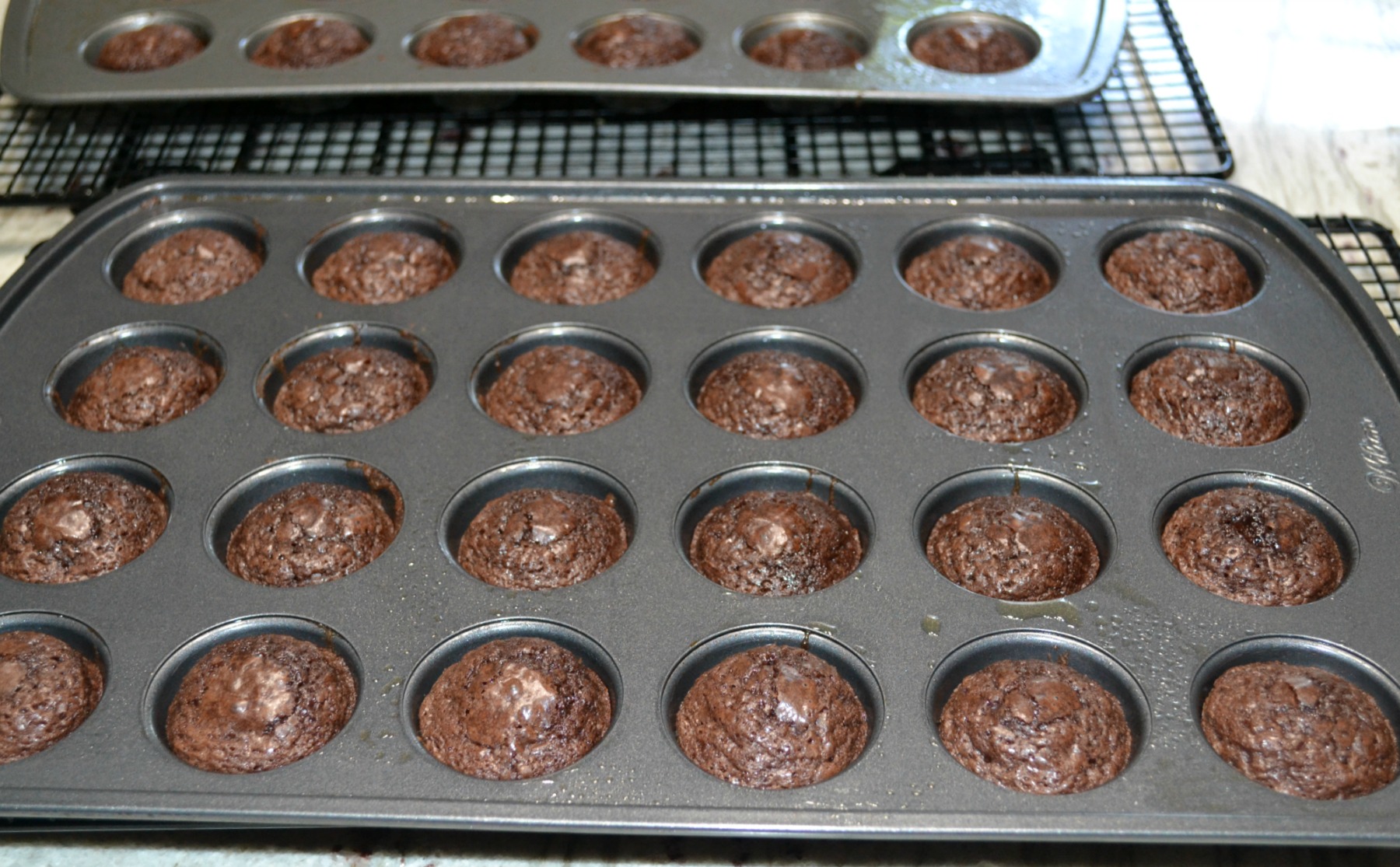 Bake.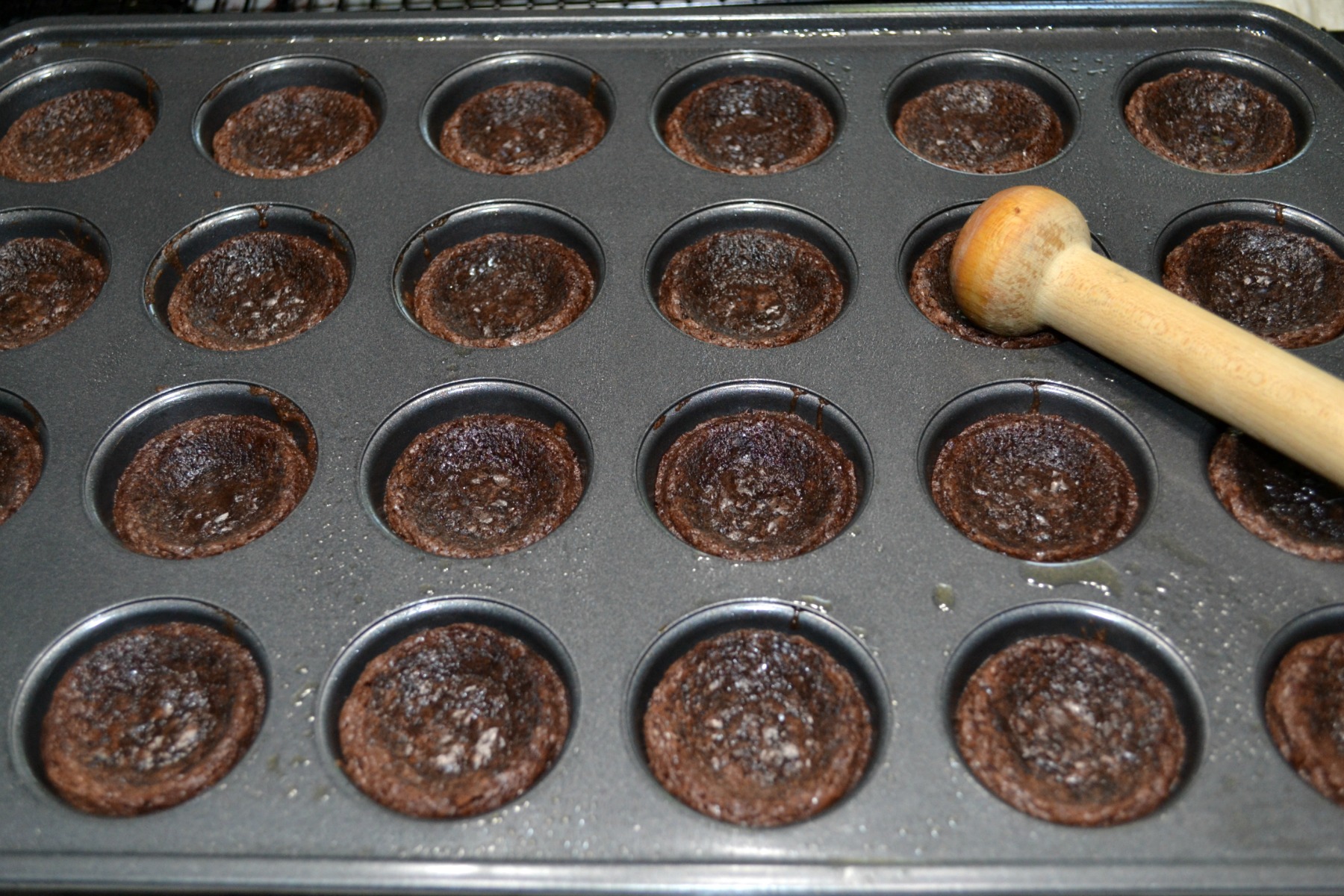 Make an indentation into each brownie with wooden pastry press.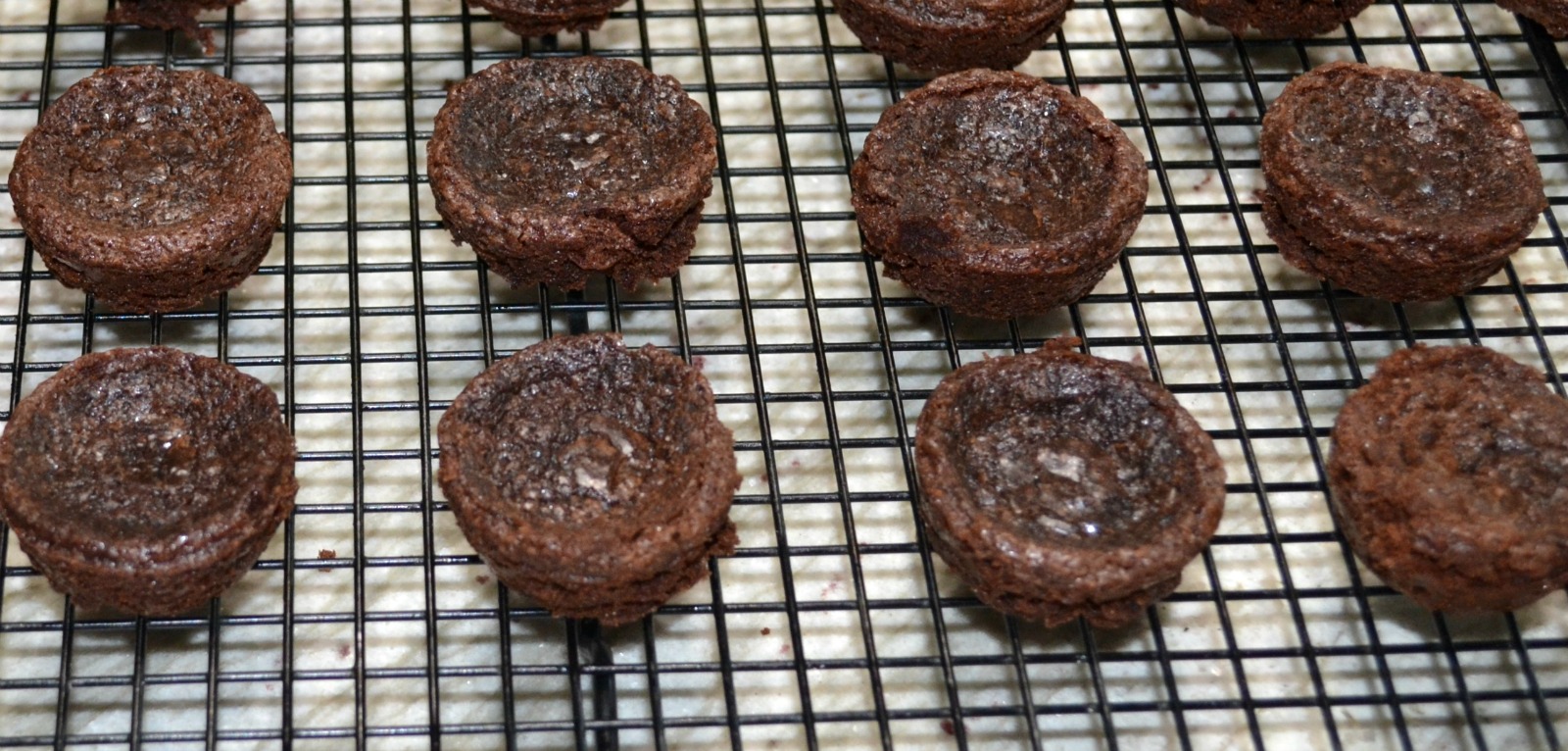 Cool and then remove from pan.  Let brownies cool completely or they are difficult to remove from the pan.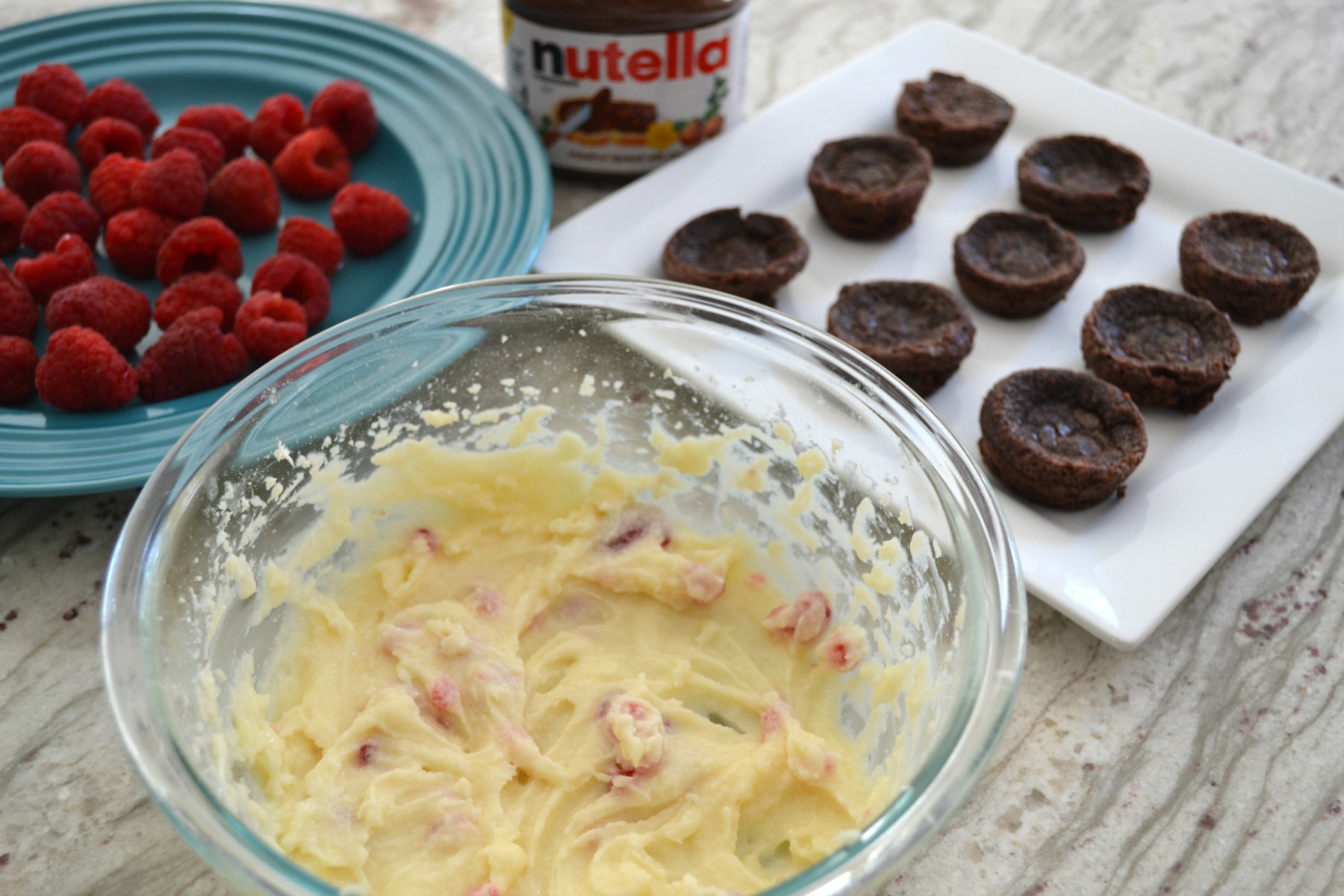 Mix up the mascarpone cheese filling and set aside.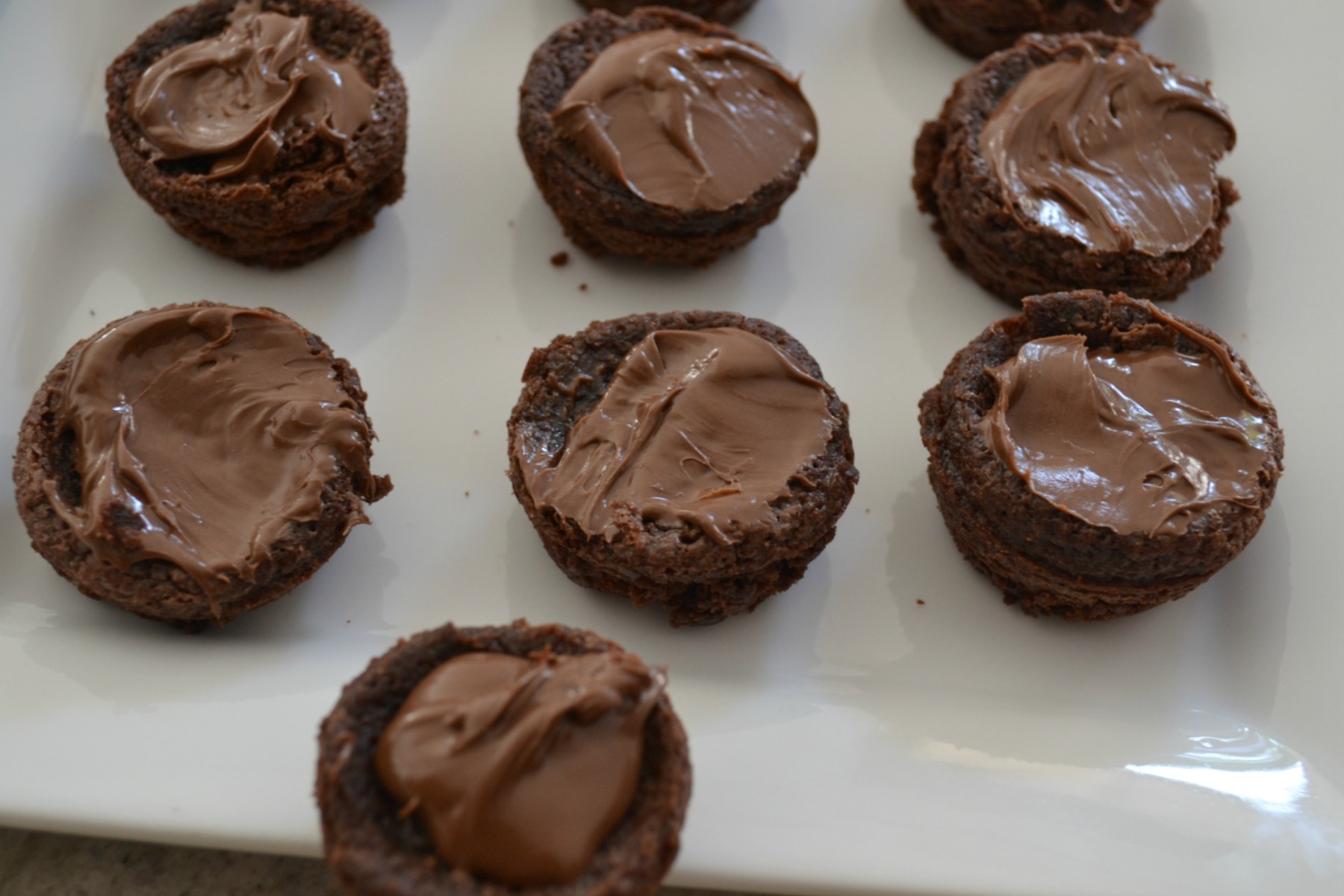 Spread the chocolate hazelnut spread in the center.
Top with the mascarpone filling and a raspberry.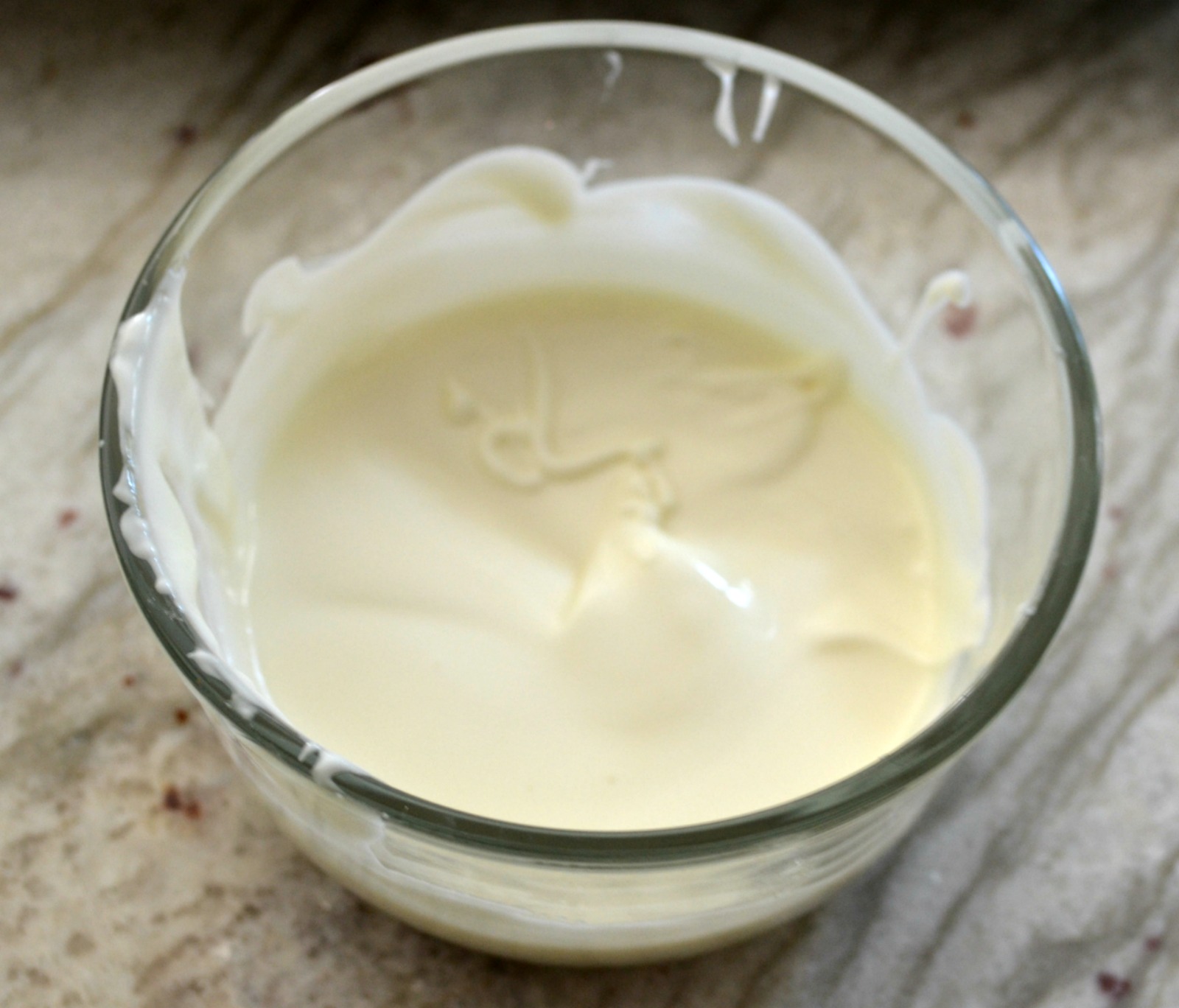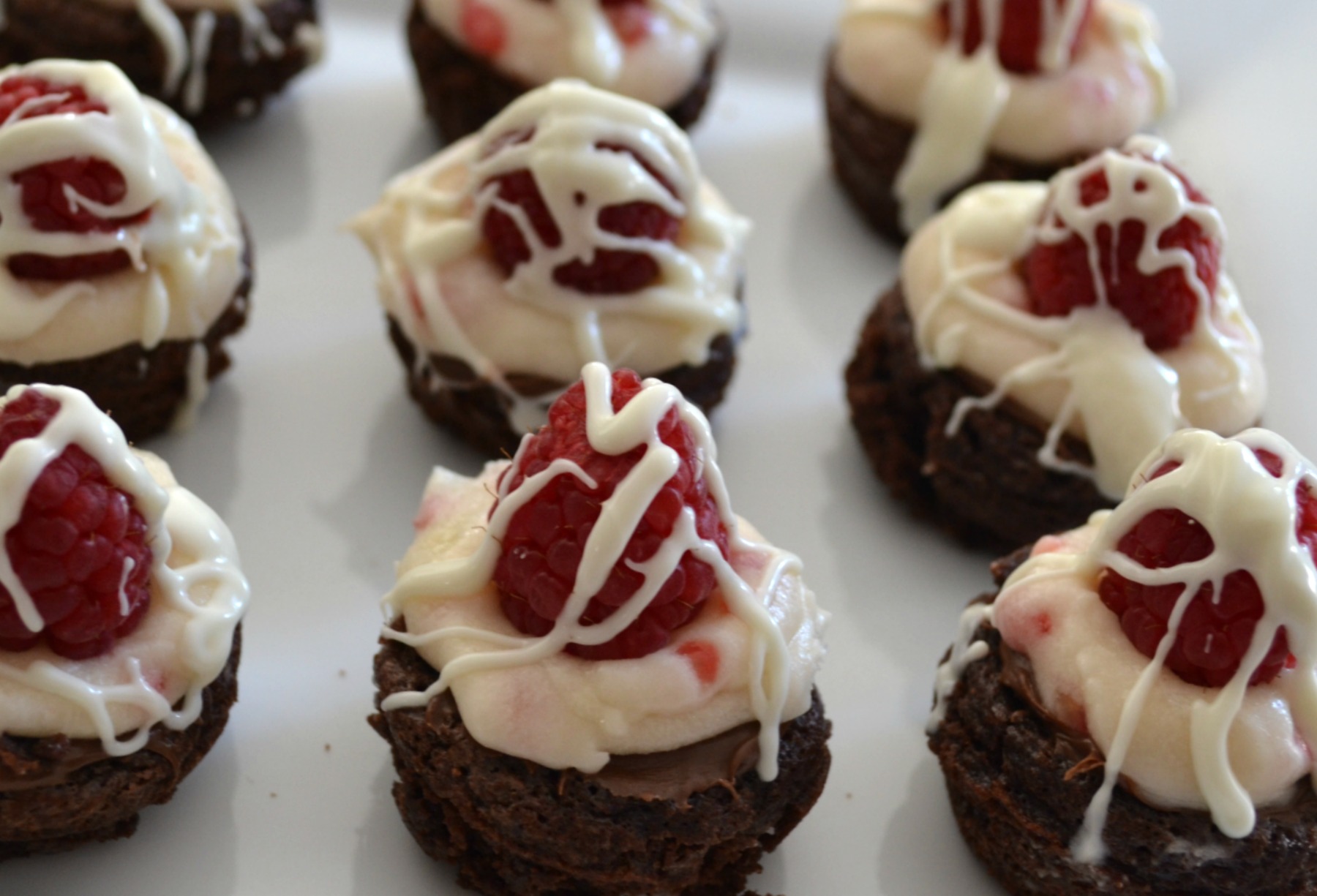 Heat the white chocolate and drizzle over brownie bites.
Since this recipe makes so many brownie bites, I tried freezing some of them without the filling and they were wonderful.  You can freeze some and fill at a later date when they are needed.
I made these for a bridal shower and will take them to our 4th of July family party also.  Little mini desserts are always great to serve, so that our guests can sample a variety of foods.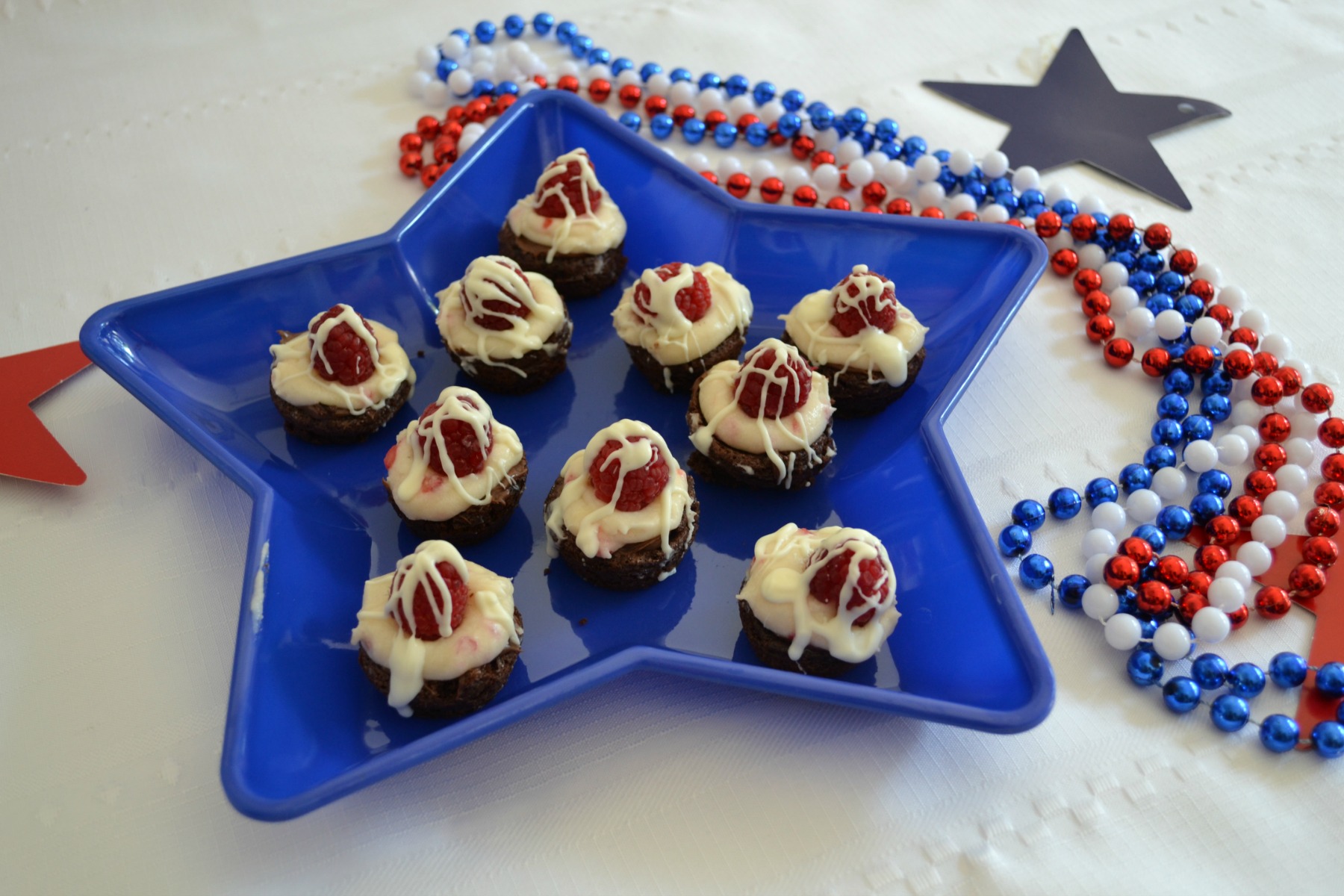 I hope that you enjoy these refreshing little bites.
RASPBERRY MASCARPONE CHOC. BROWNIE BITES
Ingredients
1 (18.4oz) box brownie mix
2/3 cup vegetable oil
1/4 cup water
2 large eggs
1/2 cup mascarpone cheese, softened
1 1/4 to 1 1/2 cup confectioner sugar
1/2 teaspoon vanilla extract
48 fresh raspberries, divided
1/2 cup chocolate hazelnut spread
1/3 cup white chocolate baking discs
Instructions
Preheat oven to 350 degrees F. Spray 42-45 cups on mini muffin pans with no stick cooking spray.
Prepare brownie mix as directed on the box. Divide batter evenly between the mini muffin cups. (about 1 heaping Tablespoon each)
Bake 10-12 minutes or until toothpick comes out almost clean when inserted into center. Do not overbake.
Remove from the oven and allow to cool 5 minutes. Using a wooden pastry press, or your thumb, make an indentation into center of each brownie bite. COOL COMPLETELY then run a sharp knife around the edge of each bite and remove from pans. Transfer to a cooling rack.
In a medium size bowl, mix the mascarpone cheese, confectioner sugar, vanilla, and 5 raspberries, with an electric mixer until well combined. *** (Start with 1 1/4 cups of confectioner sugar and add more if too thin. The juiciness of raspberries will sometimes make mixture thinner)Set aside
Divide the chocolate hazelnut spread evenly between the brownie bites. Place about 1/2 teaspoon in the center of each one.
Top each with 1 teaspoon of the mascarpone cheese mixture. Slightly, spread over the brownie. Top each bite with a raspberry.
Place white chocolate in a small microwave safe bowl and heat at 15 second intervals until melted. Stir after each interval. Drizzle small amount of white chocolate over each brownie bite.
© 2023 Copyright GRANDMA HONEY\\\\\\\'S HOUSE
Please follow and like us: