Jump to recipe
These Peanut Butter Toffee Cheesecake Brownies are a perfect treat to add to your  dessert table.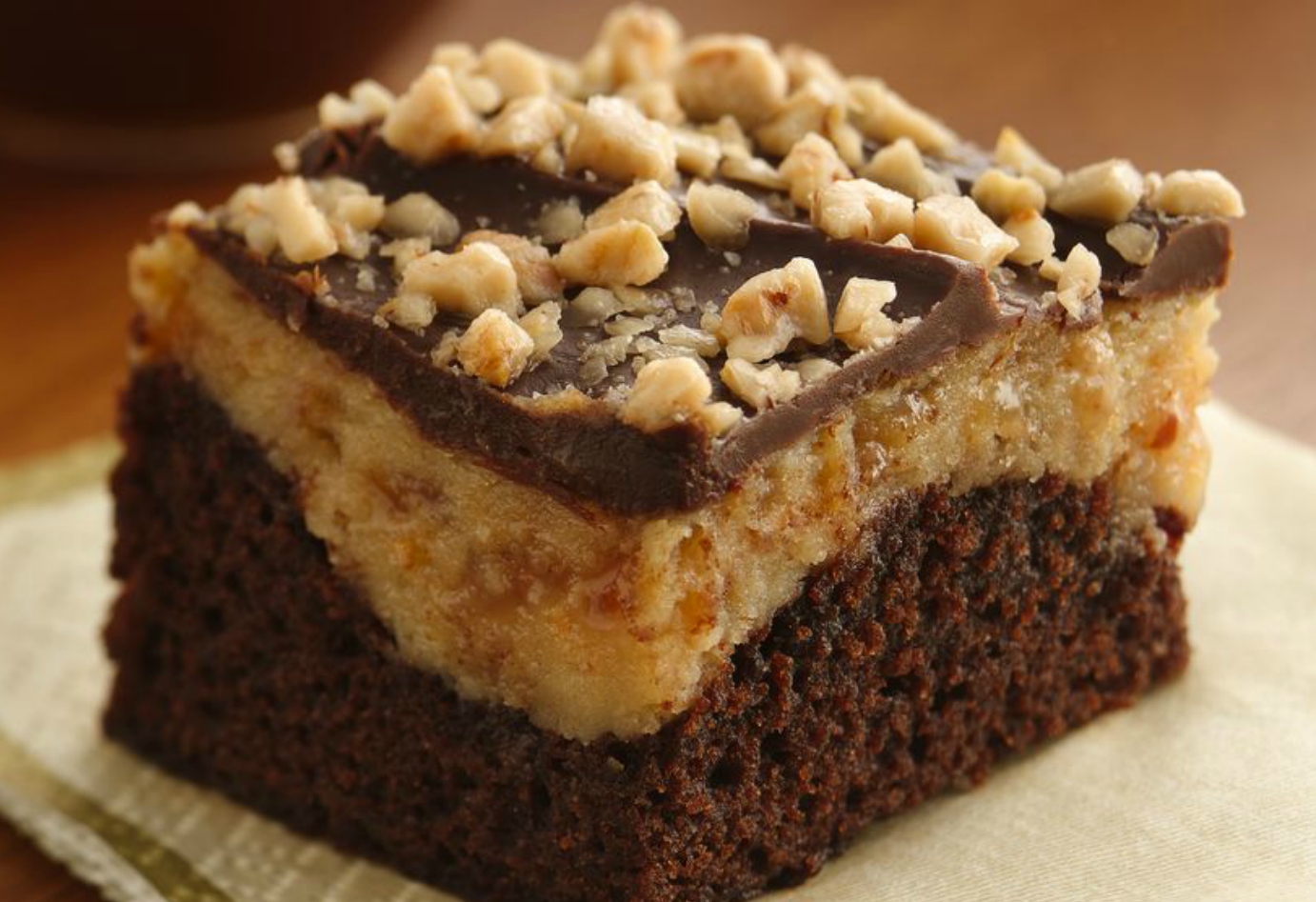 These brownies always get me motivated to start my fall baking. I love the colors, the textures and the ingredients in this recipe.
This was a recipe that I created a few years ago and earned me a spot as a finalist in the 44th Pillsbury Bake-off Contest.  This was such an honor and the experience is so memorable.  The brownies are pretty darn good too!!
I made these Peanut Butter Toffee Cheesecake Brownies a few weeks ago to take to a party, and several people asked me to make them again for some upcoming events.
The year I made them for the Pillsbury Bake-off, I also made several batches of them, cut into smaller pieces, and handed them out at my local Kroger store.  I made them for my co-workers, and the staff where I bank, grocery shop, my hairstylist, my grandkid's teachers, and my doctor's office.  I even took them to our local radio station and television station where I did interviews.   These brownies were famous for a few months around here.
I hope that your family and guests like them if you give them a try.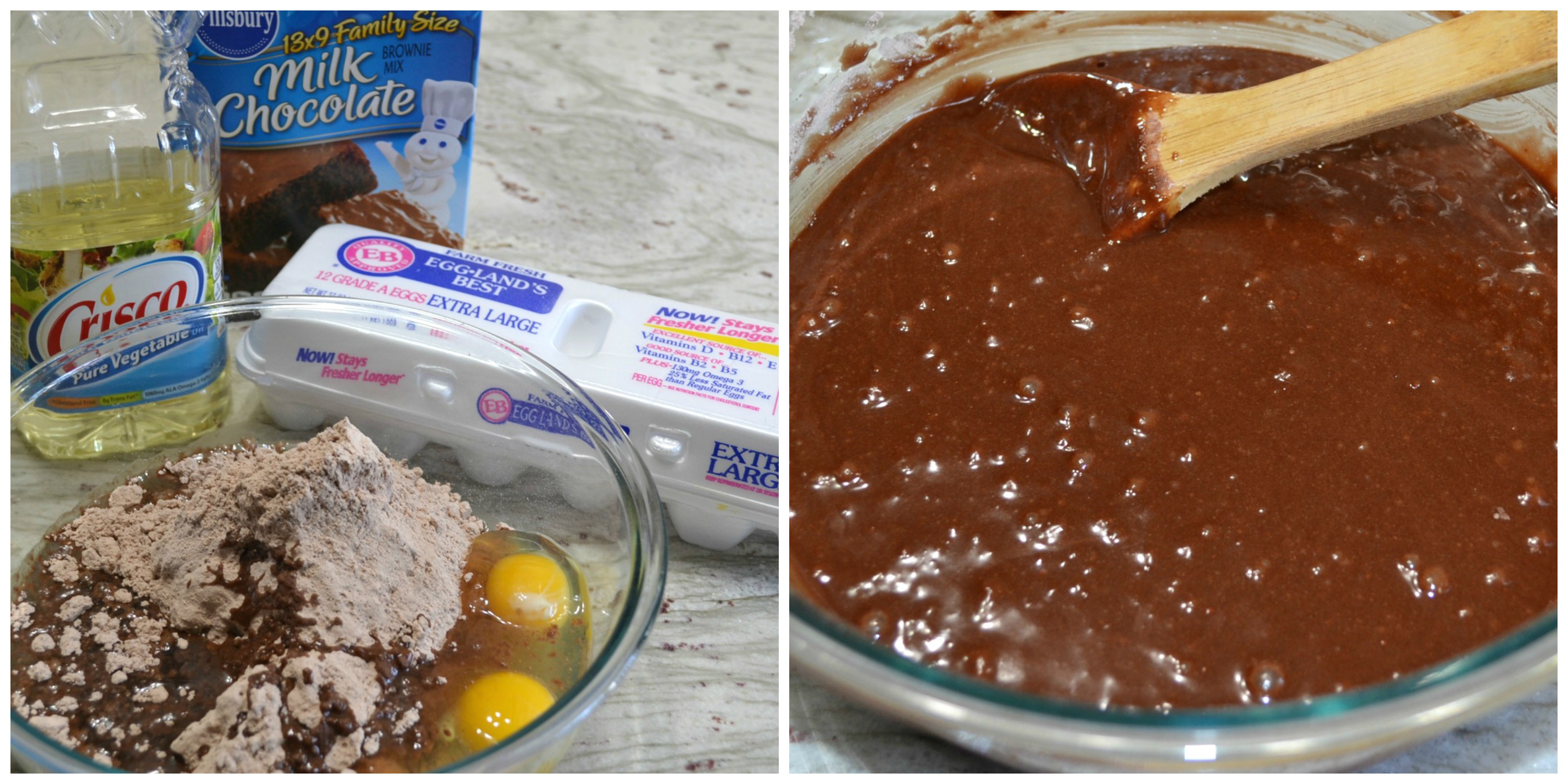 They start with a brownie mix. Stir in the water, eggs and oil. Spread into prepared pan.  It works well lining the pan with parchment paper, which I did not do on this day.  I just sprayed it with PAM.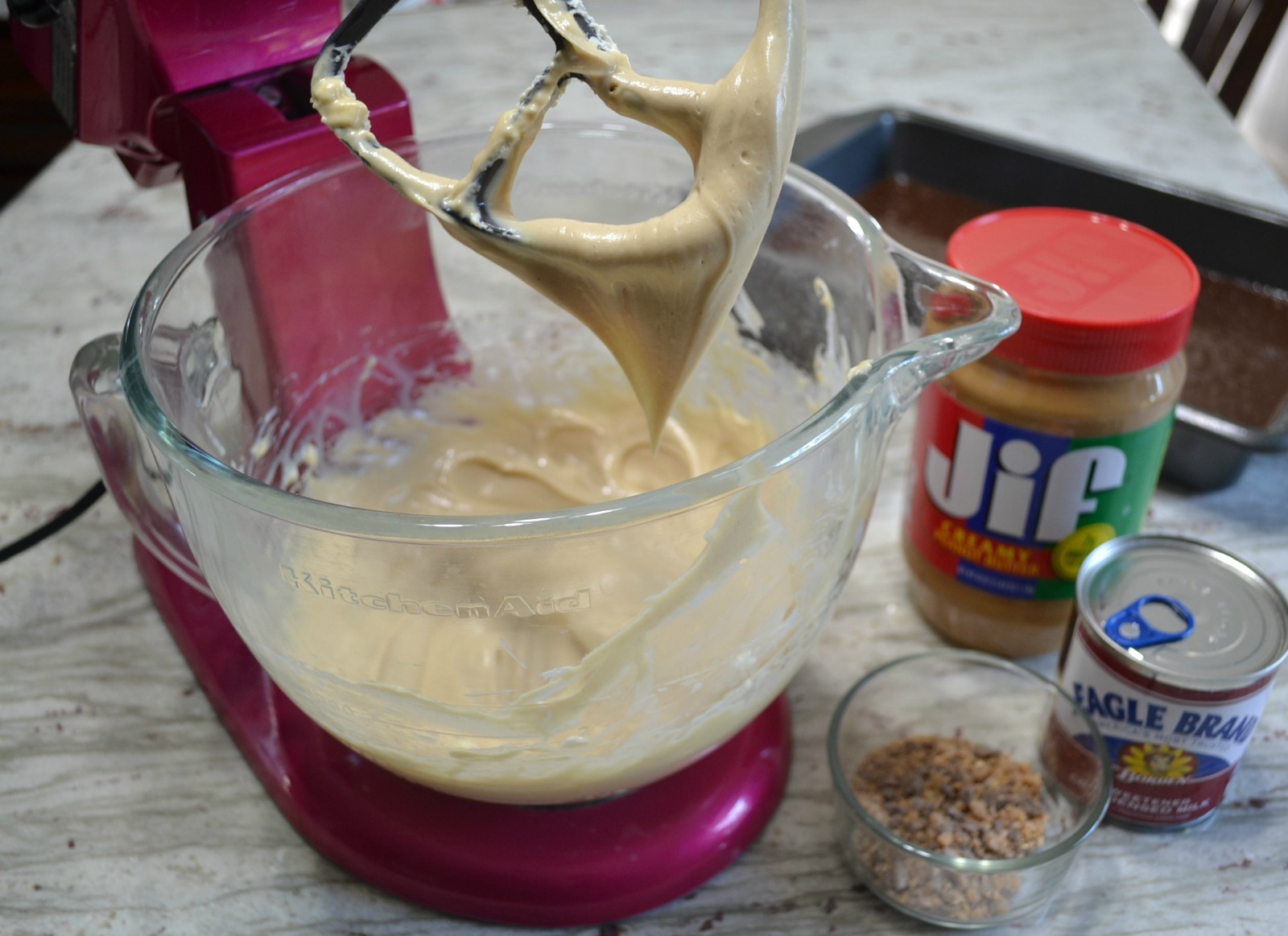 Combine the cream cheese, sweetened condensed milk and peanut butter.  This layer tastes like peanut butter fudge.  Yum!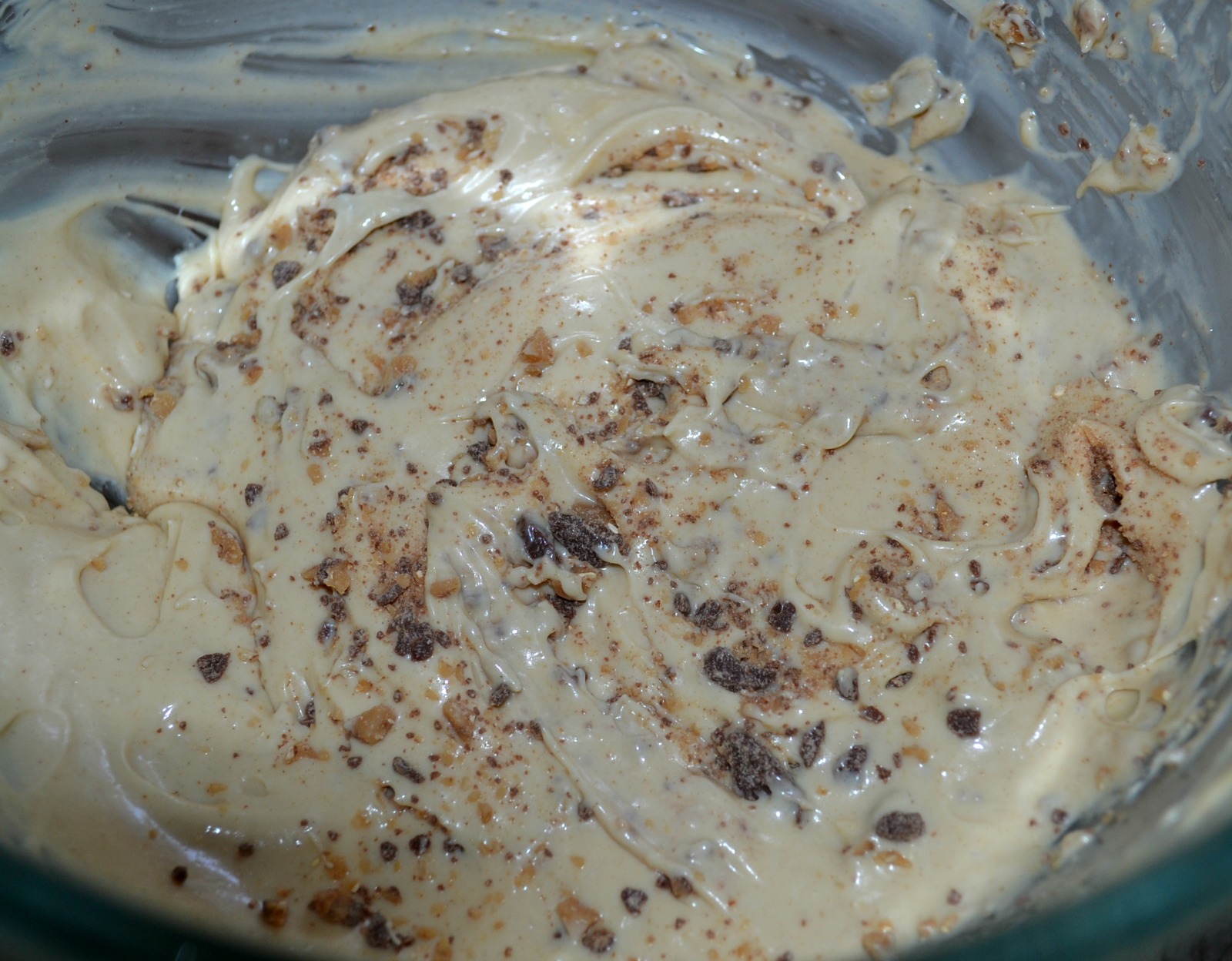 Stir in 1 cup of toffee bits. ( I save the larger pieces in the bag to add to the top of brownies and use the small pieces here)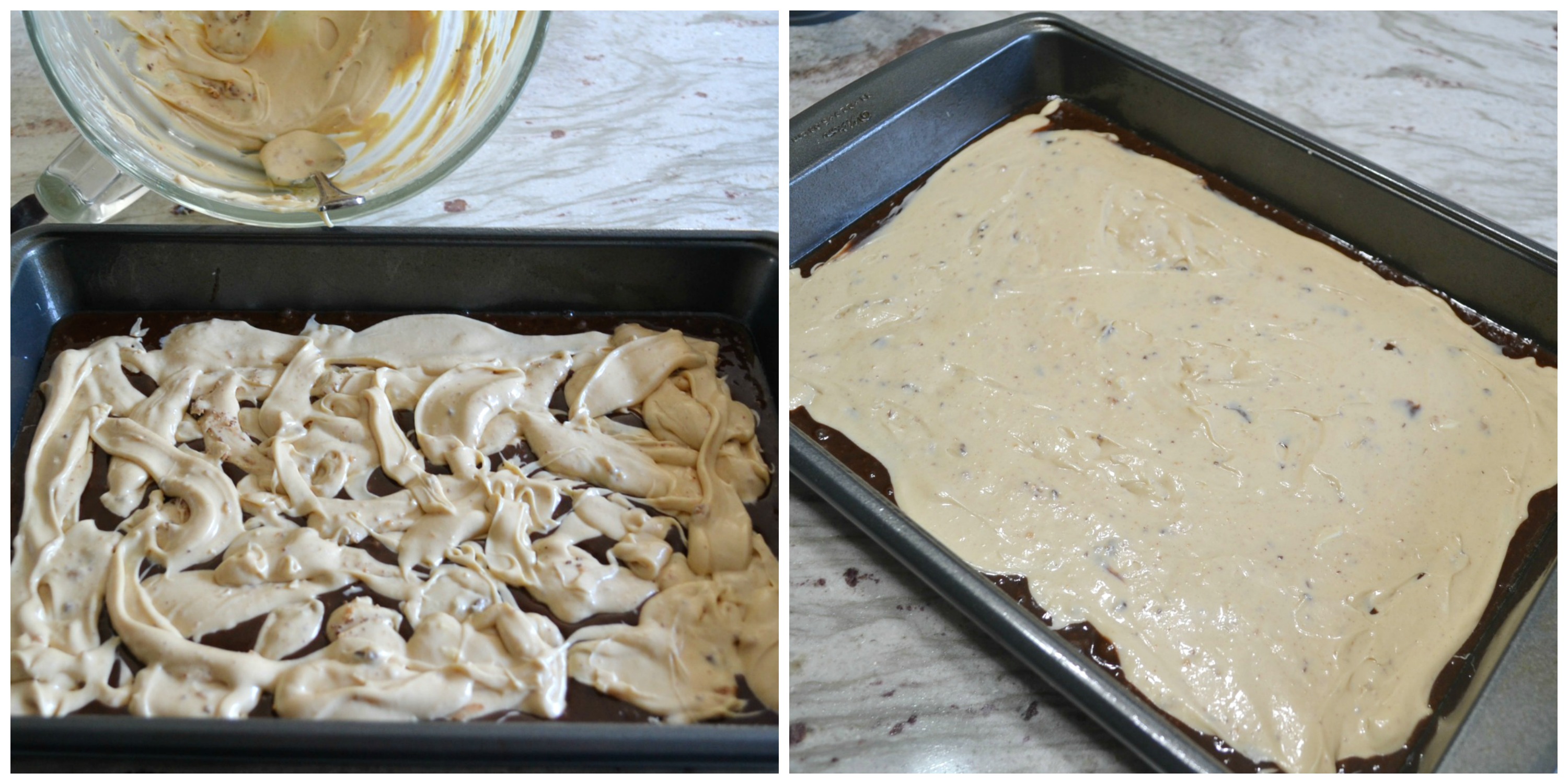 Spread the peanut butter mixture over the brownie mix.  For best results, I drop it by small spoonfuls over the brownie mix to cover, and then lightly spread with end of an offset spatula.  If it does swirl into the  brownie mix, it will taste fine.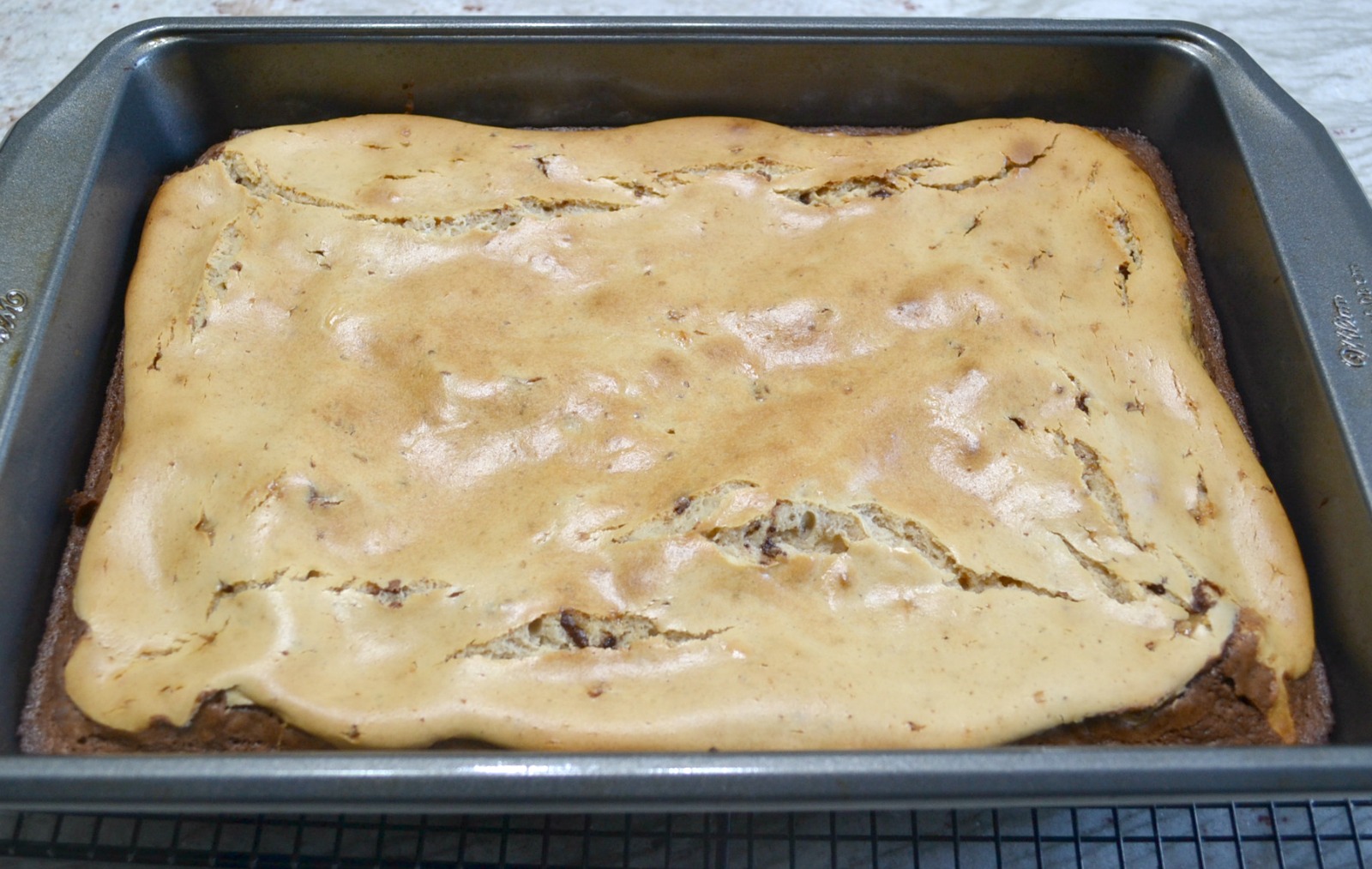 Bake. The cream cheese layer always cracks like this, but it will be covered with a ganache.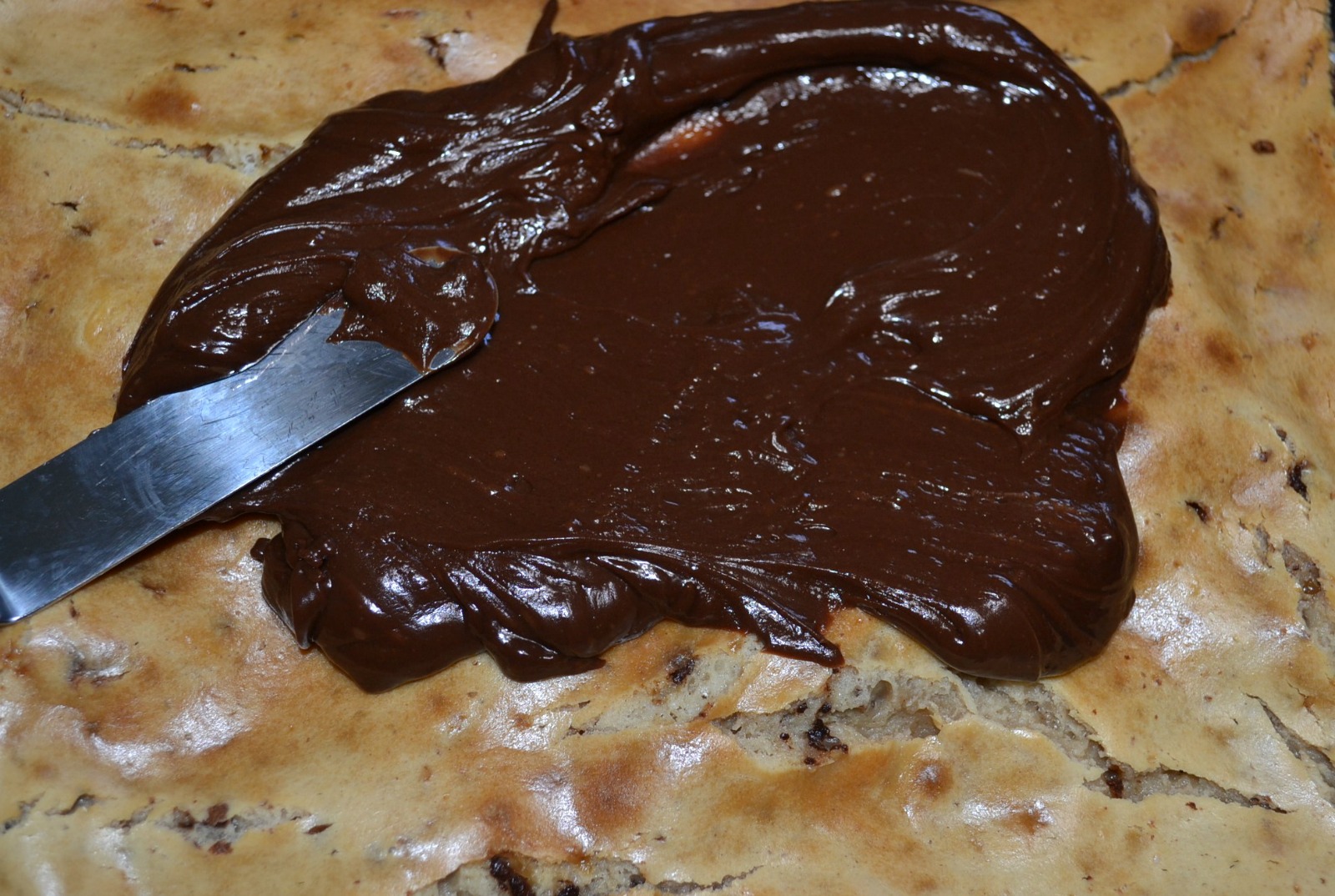 Melt chocolate chips and spread over cooled brownies.  Top with  additional toffee bits.
Cut into pieces. Place on serving dish.  I trim the edges off so that the brownies can be cut more evenly.  The filling is very moist.
HERE is the link to recipe on the Pillsbury site.
PEANUT BUTTER TOFFEE CHEESECAKE BROWNIES
Ingredients
1 box (18.4 oz) Pillsbury™ Family Size Chocolate Fudge Brownie Mix
2/3 cup Crisco® Pure Vegetable Oil
1/4 cup water
2 large eggs
1 package (8 oz) cream cheese, softened
1 can (14 oz) Eagle Brand® Sweetened Condensed Milk
1/2 cup Jif® Creamy Peanut Butter
1 bag (8 oz) milk chocolate toffee bits
1 cup milk chocolate chips
3 tablespoons whipping cream (may use half-and-half or milk)
Instructions
Heat oven to 350°F. Lightly spray 13x9-inch pan with Crisco® Original No-Stick Cooking Spray, or line pan with large sheet of parchment paper.
In medium bowl, stir brownie mix, oil, water and eggs 50 strokes with spoon. Spread batter in pan; set aside.
In large bowl, beat cream cheese with electric mixer on medium speed until fluffy. Add milk and peanut butter; beat until smooth. Stir in 1 cup of the toffee bits. Spoon mixture over batter; spread evenly.
Bake 30 to 40 minutes or until cheesecake layer is set and edges are light golden brown. Cool on cooling rack 30 minutes. Refrigerate 40 minutes.
In small microwavable bowl, microwave chocolate chips and cream uncovered on High 40 to 60 seconds or until chips are melted; stir until smooth. Spread over cheesecake layer. Sprinkle with remaining toffee bits. Cool completely, about 1 hour.
For brownies, cut into 6 rows by 6 rows. Store covered in refrigerator.
© 2023 Copyright GRANDMA HONEY\\\\\\\'S HOUSE
Please follow and like us: