This week I was lucky enough to have this beautiful, three year old chef in the kitchen!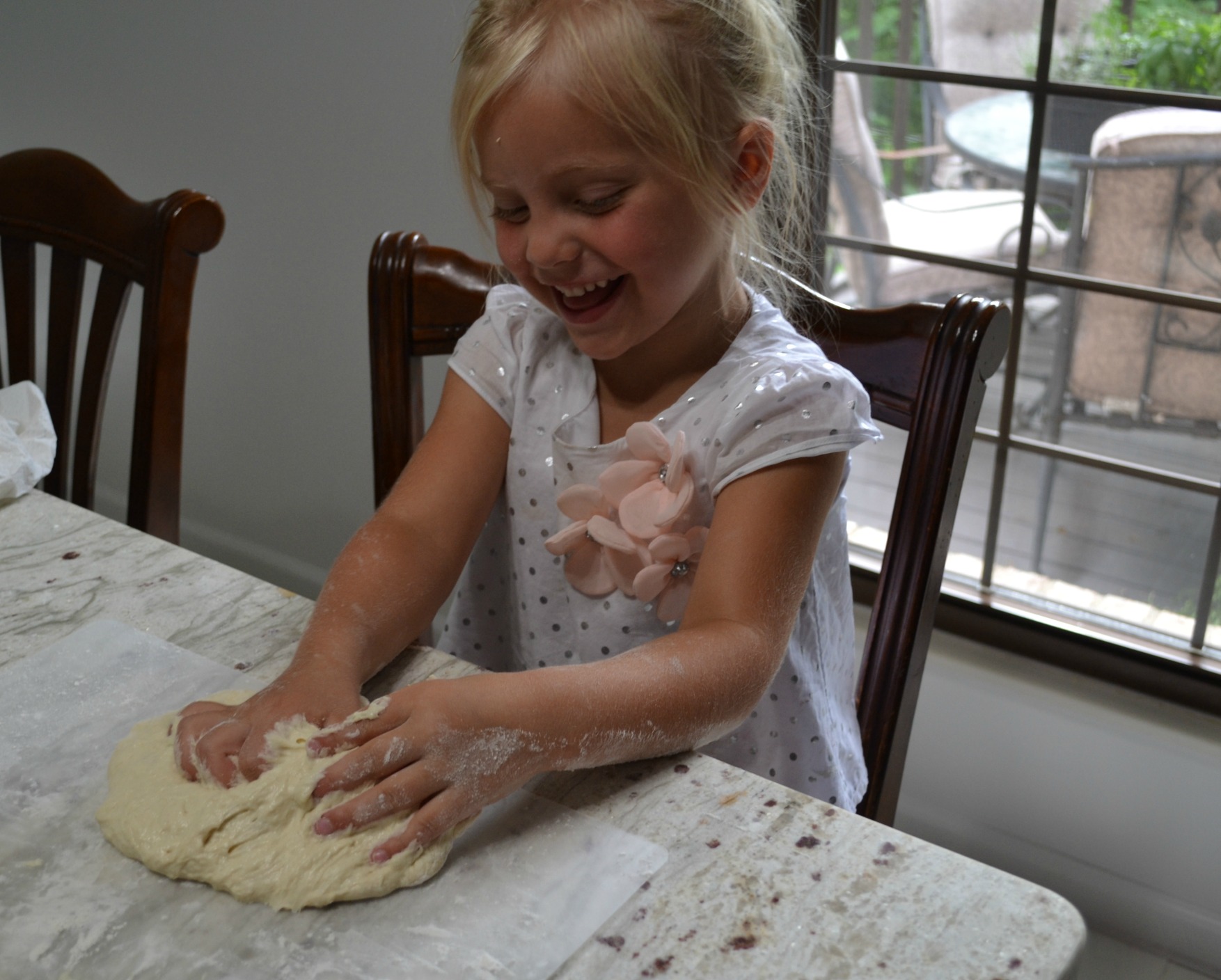 Madelynn stayed with me a few hours one day and we were busy with a variety of activities. We played with some toys, played in a little pool, and had a Kids Cooking Class. When you have a three year old chef you may lose their interest fast, so you have to keep things moving quickly and do not let it get boring!
I told her about always washing her hands first, but she said that she already knew this. I decided our lesson today would need to be full of action skills such as using a small rolling pin, cutting things out with cookie cutters, using a small plastic knife to cut, and letting her express creativity by adding foods to mini skewers. She also did a little decorating on cupcakes.
Grandpa Bob asked her if she would make him a pizza for lunch. I am just going to show the pizza making lesson in this post.
This is a fun activity that even a young child can do with assistance. For the crust, you can use English muffins, a refrigerated pizza crust, or a pre-made one.
I decided to do a simple one from a package so that she could have the experience of adding water, stirring, and rolling it out. She had a lot of fun with this and I explained what we were doing in each step.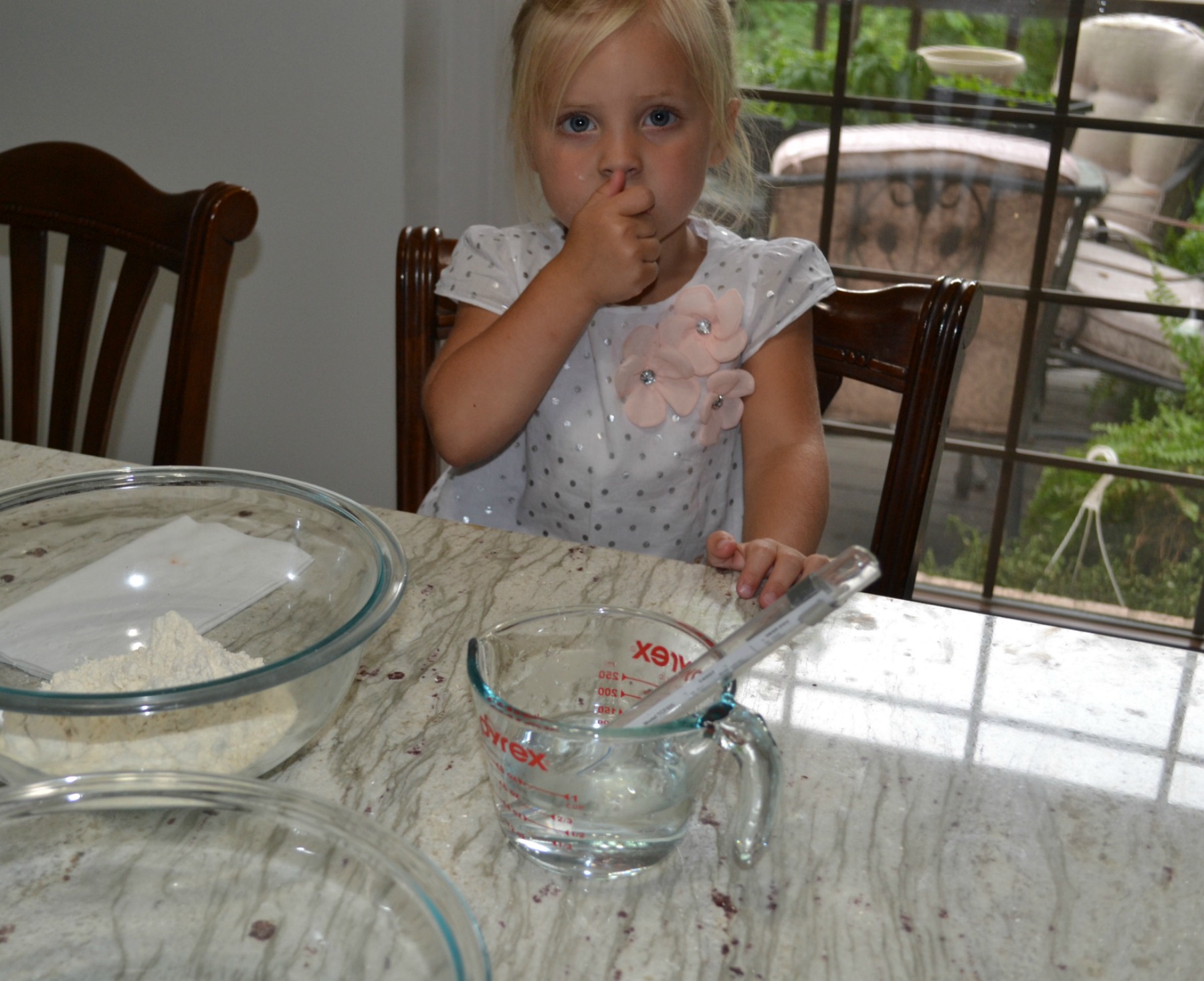 Martha White pizza crust package emptied into bowl. The water was measured and temperature being checked.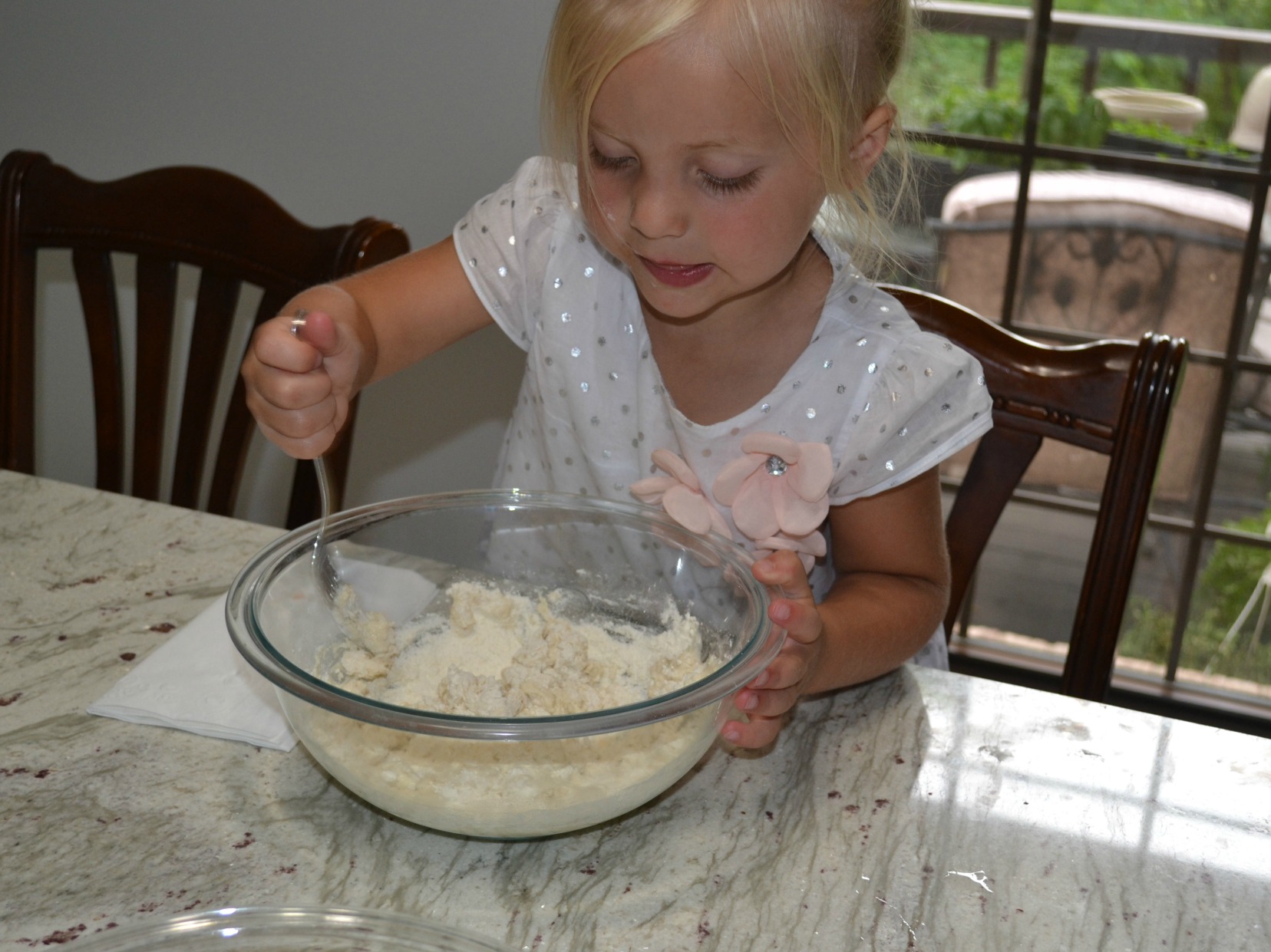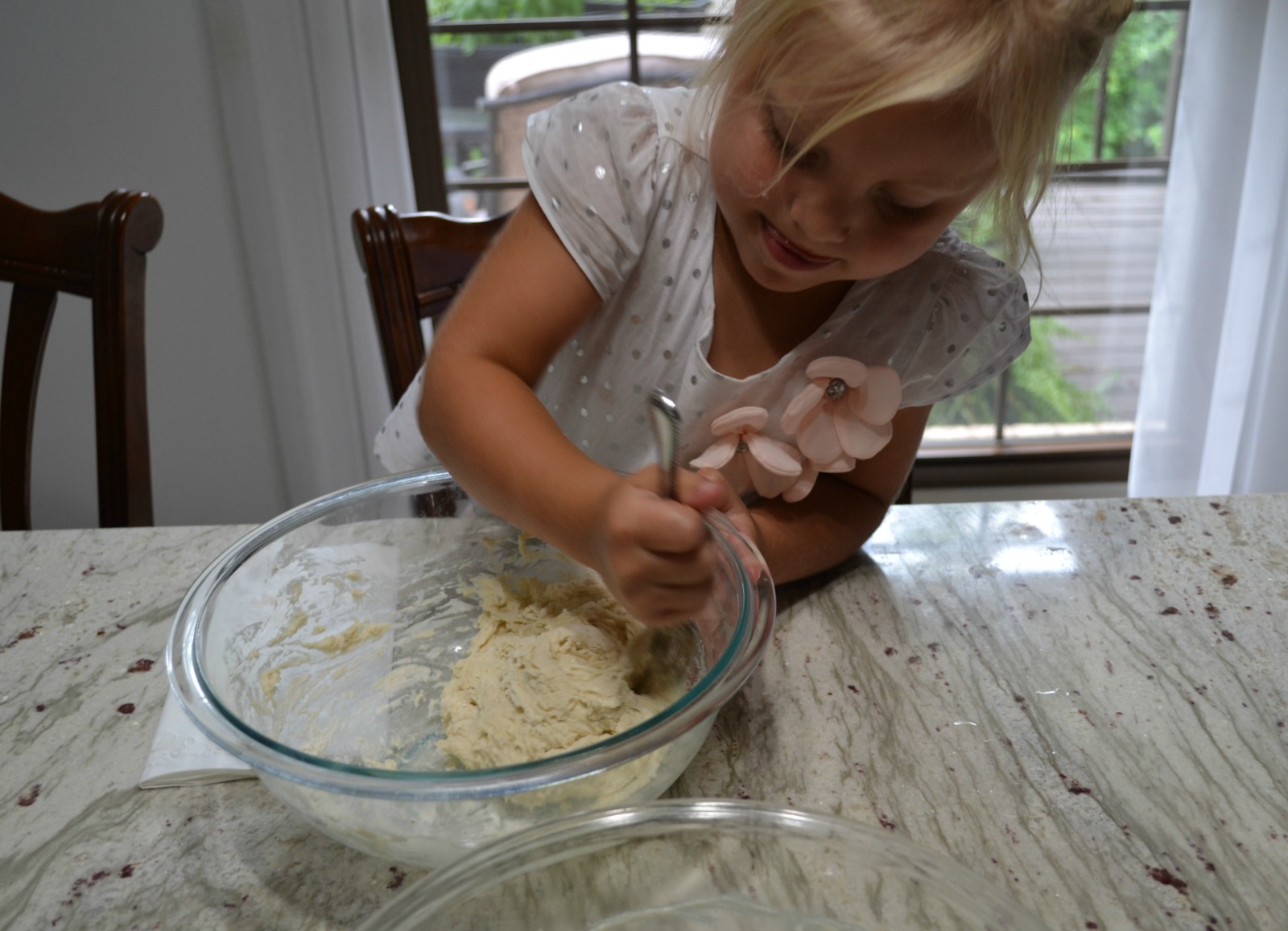 Stirring can be a hard job.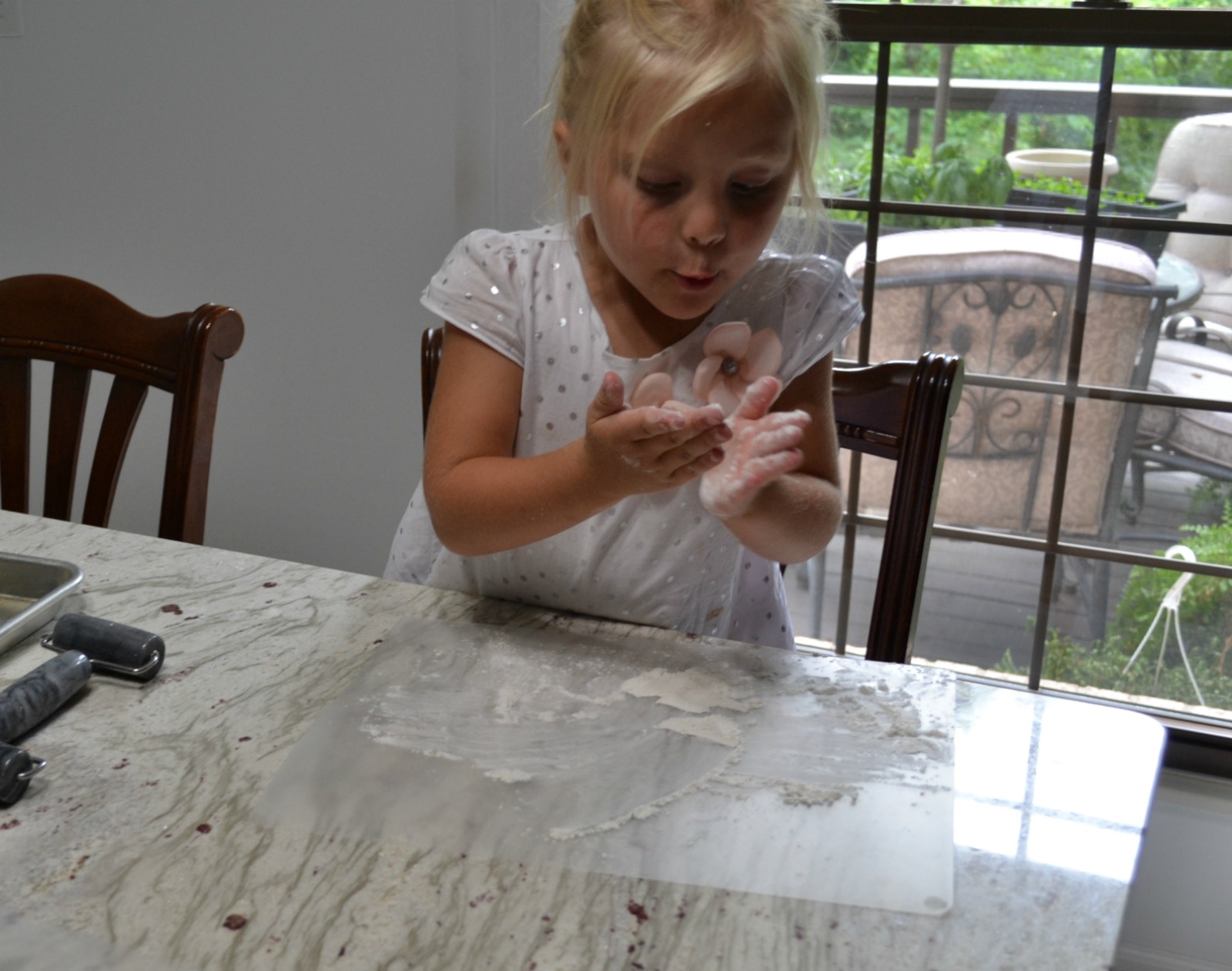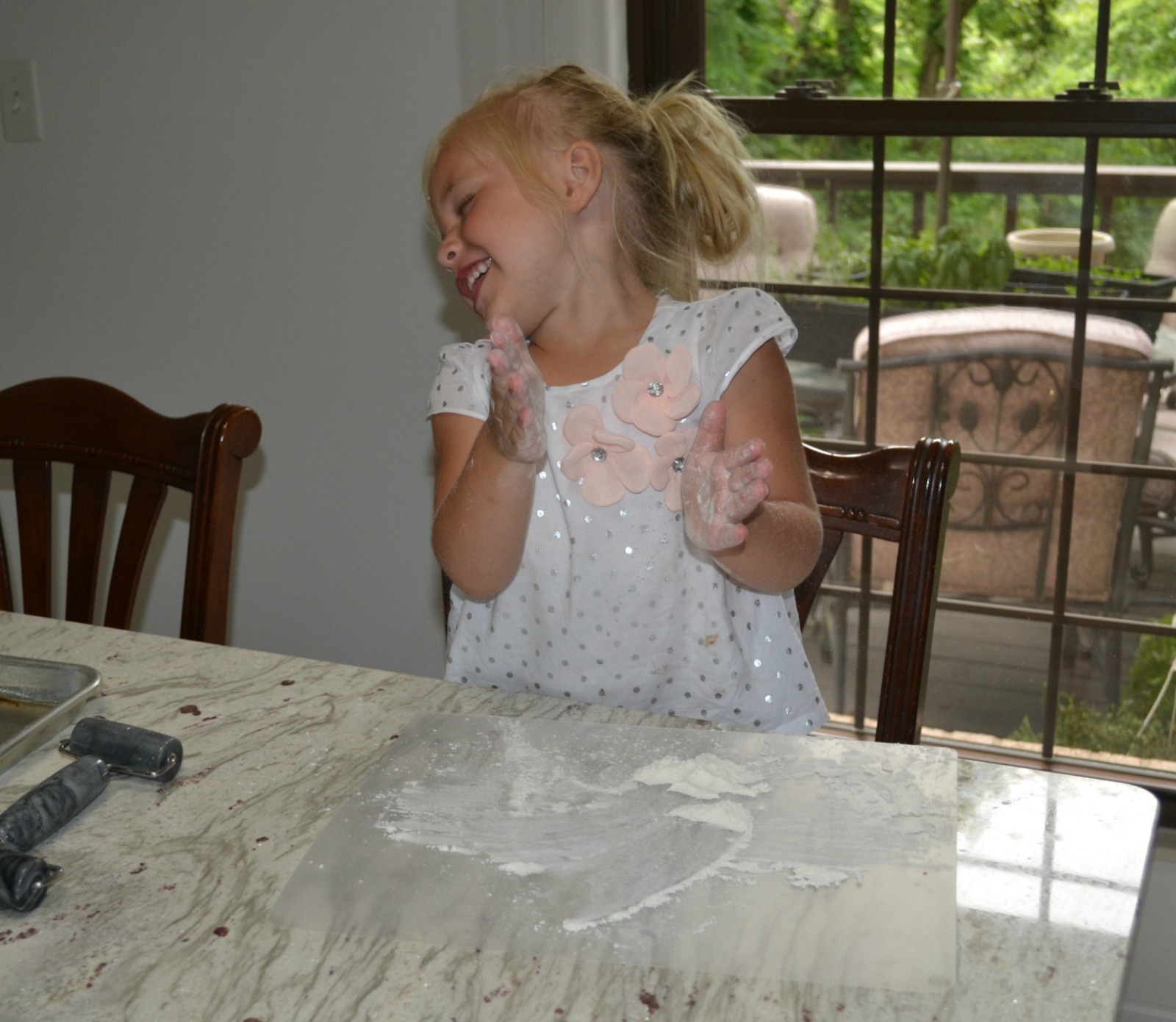 She was loving playing in the flour and got the giggles. She kept clapping her hands and needles to say the floor was covered with flour!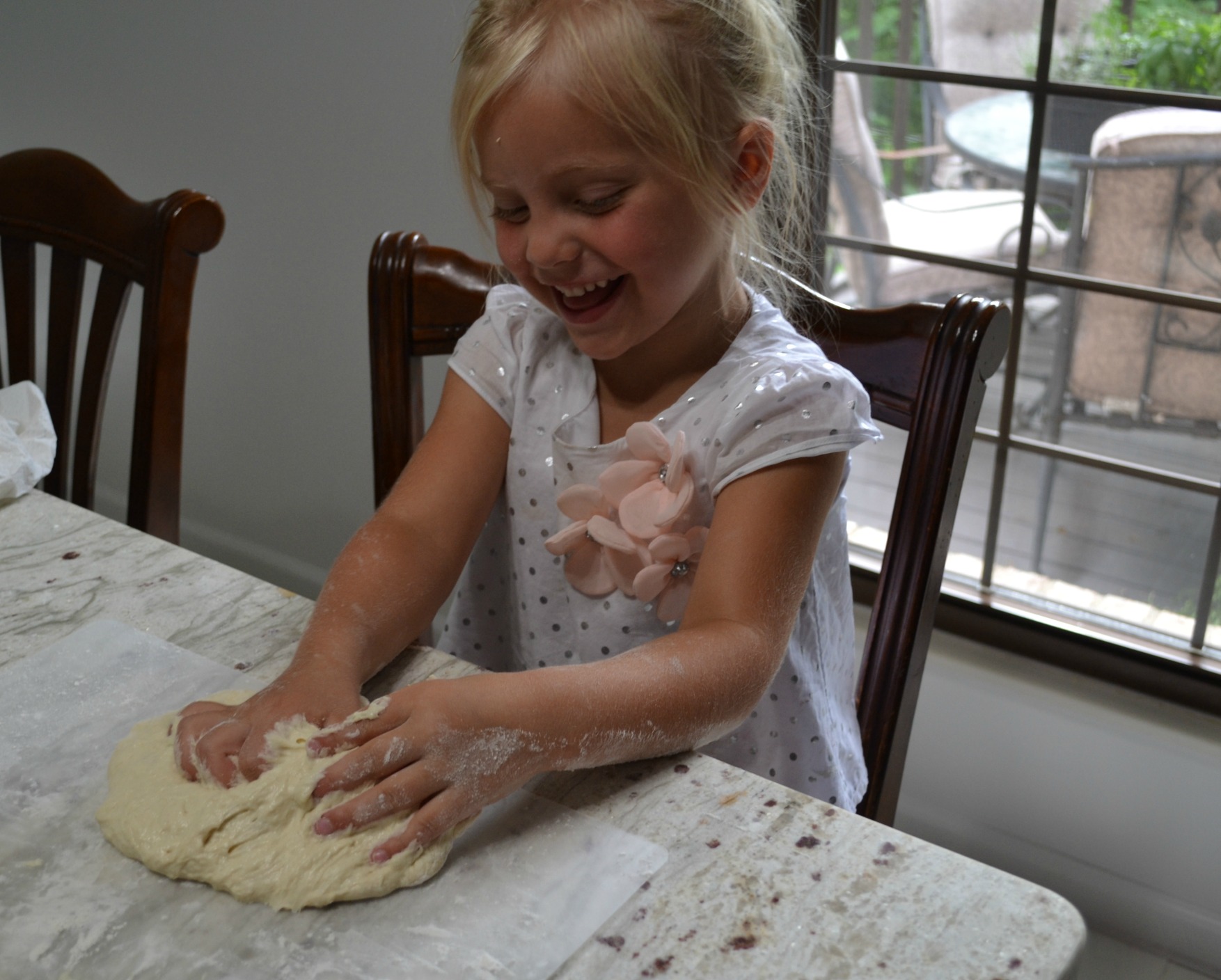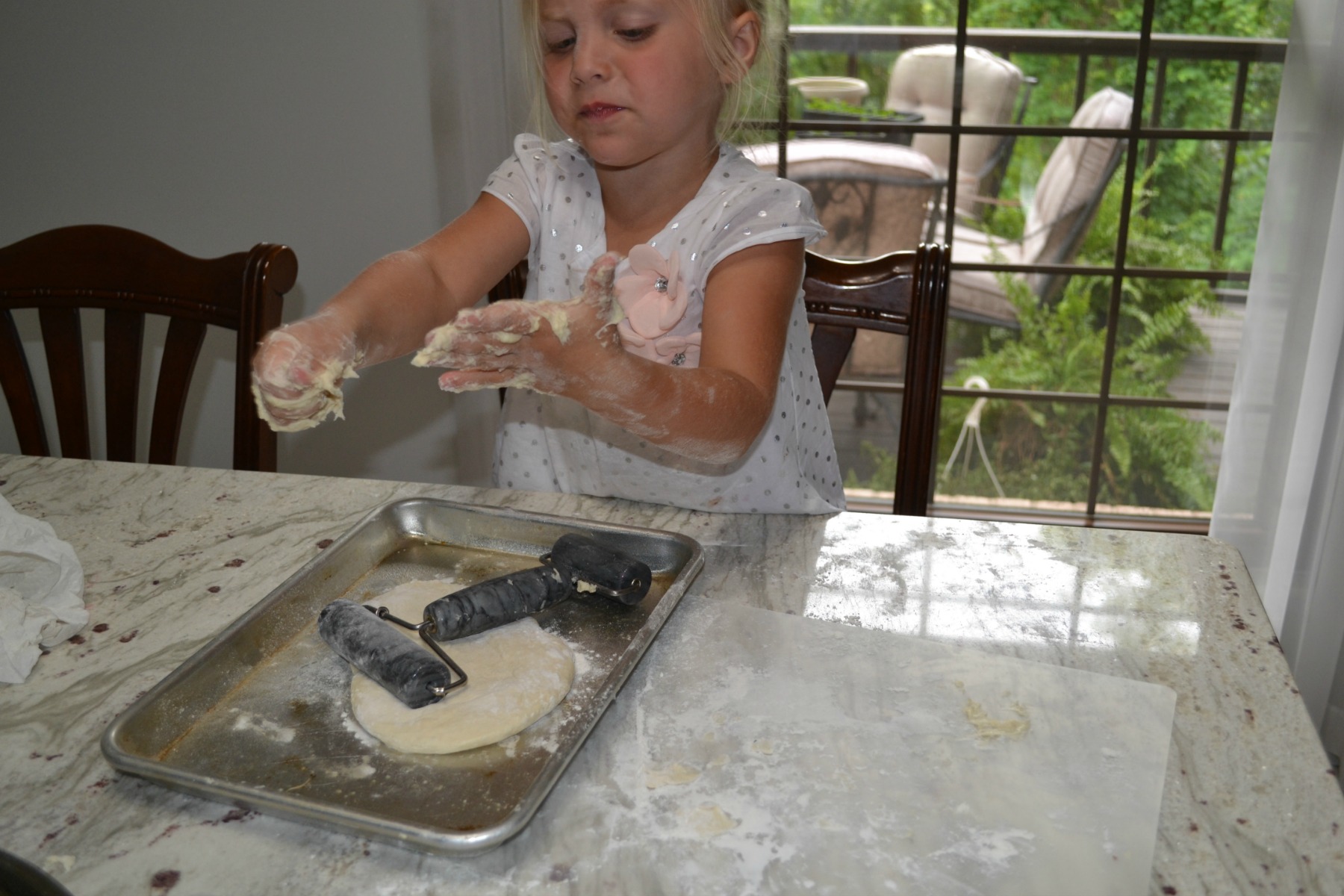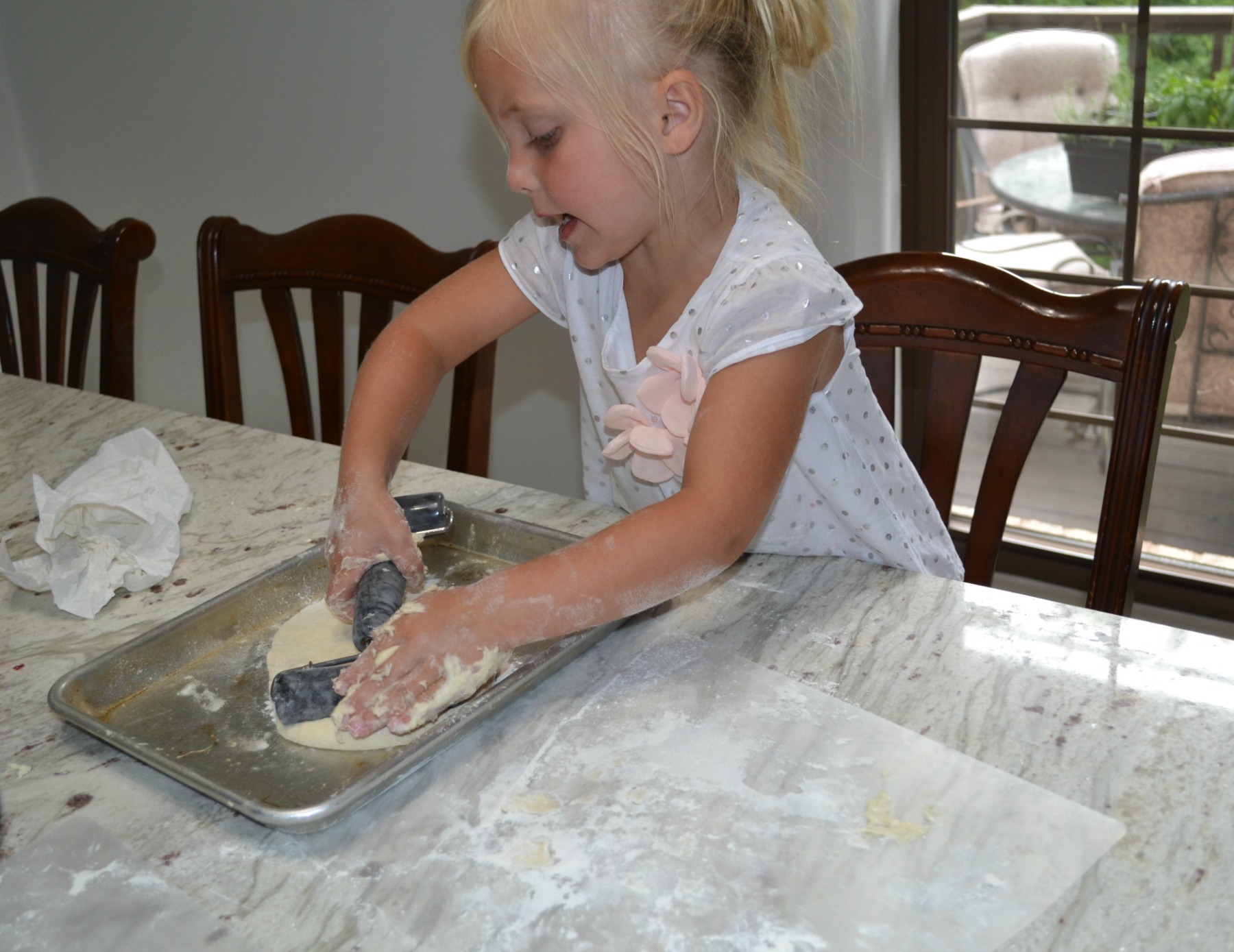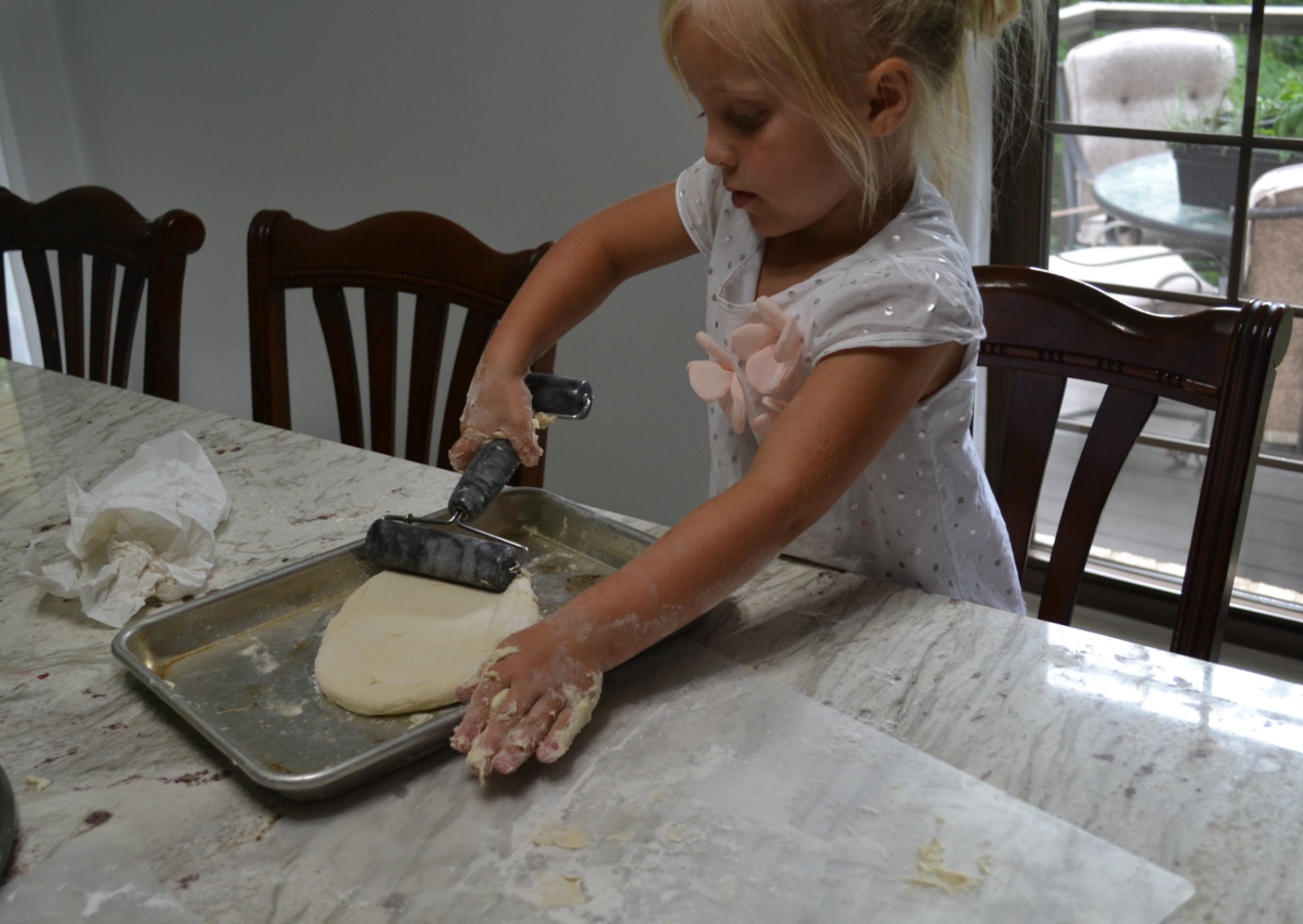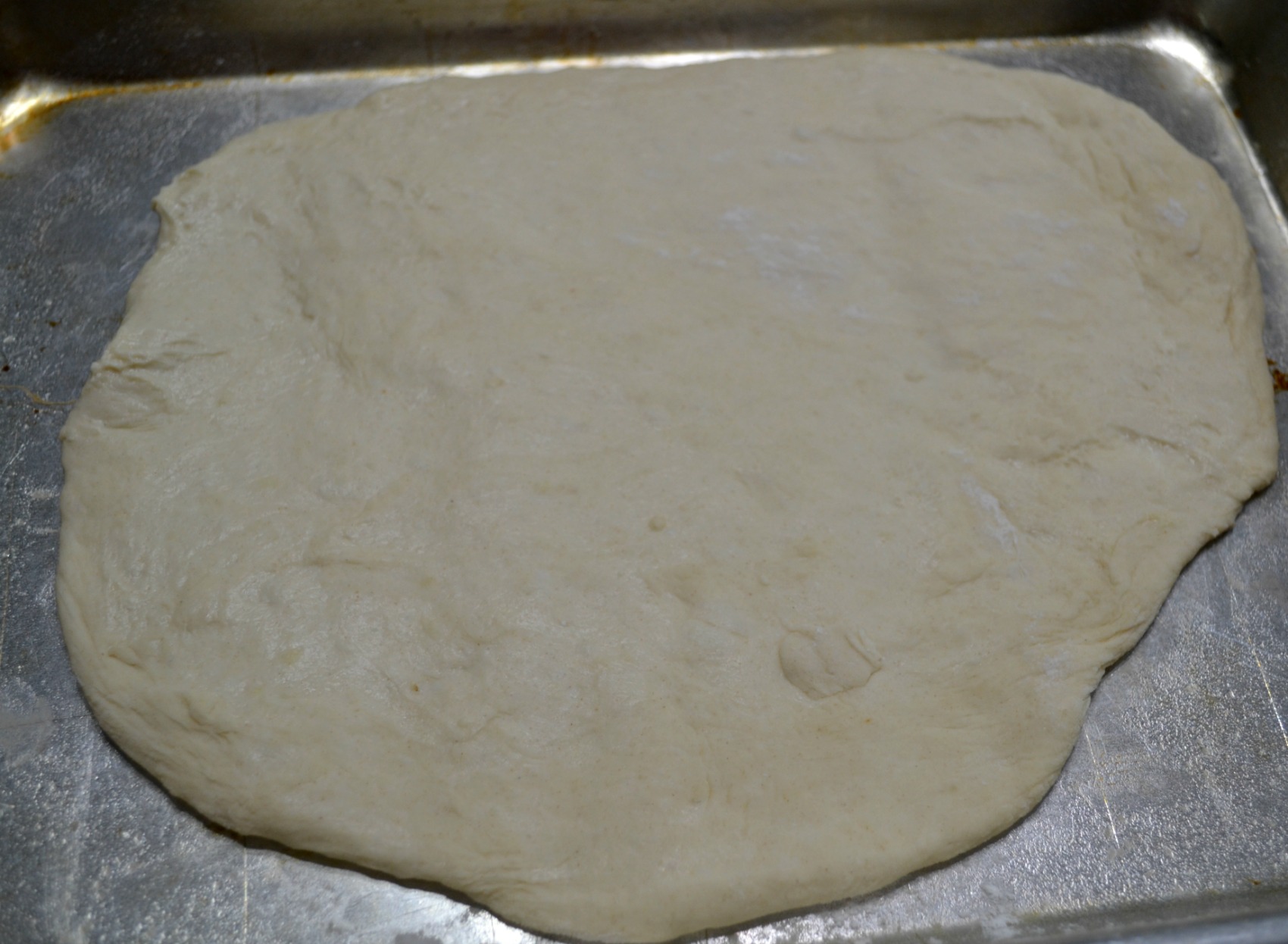 Kneading the dough and rolling it out.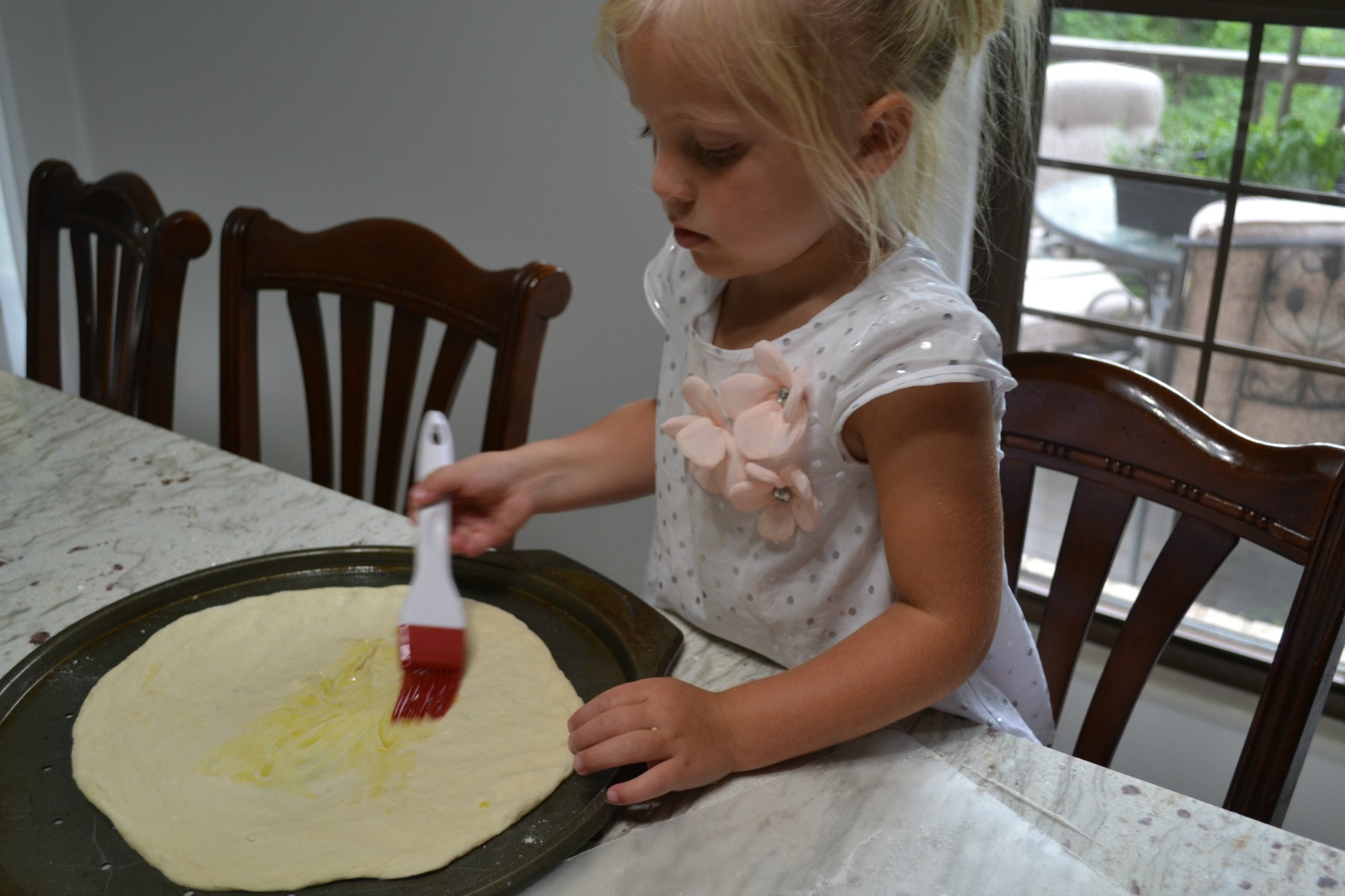 Next comes brushing on olive oil. Then add toppings.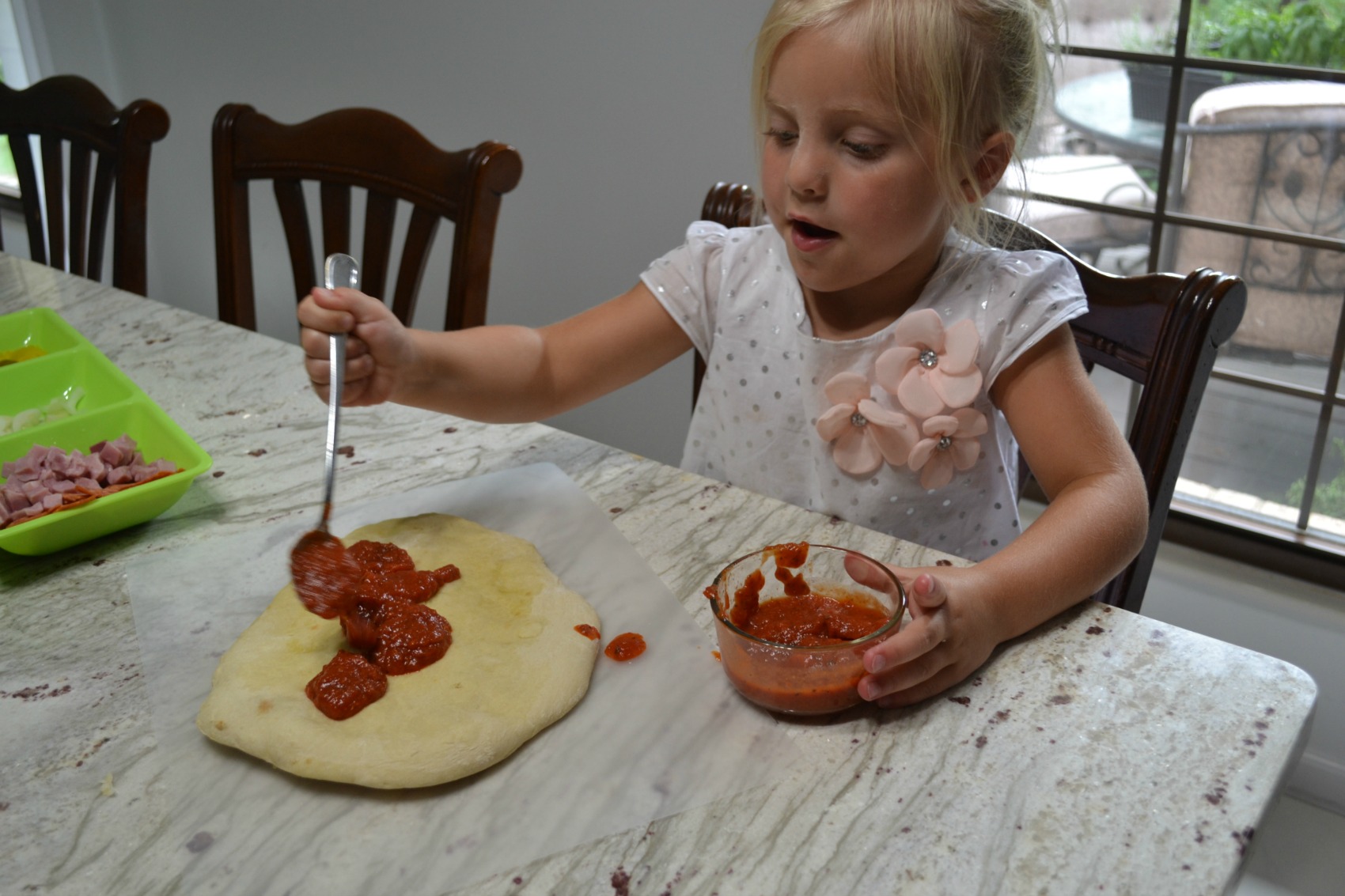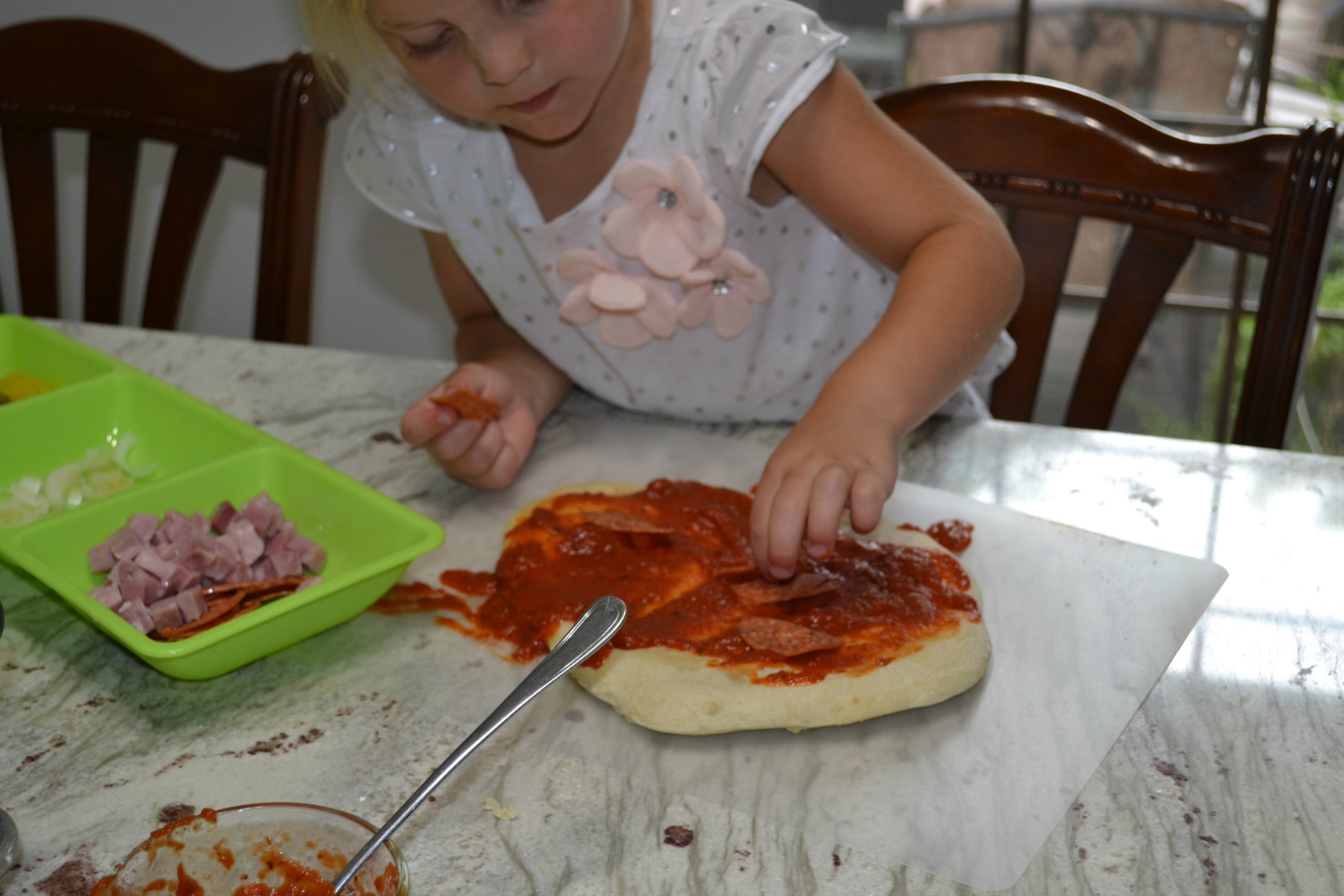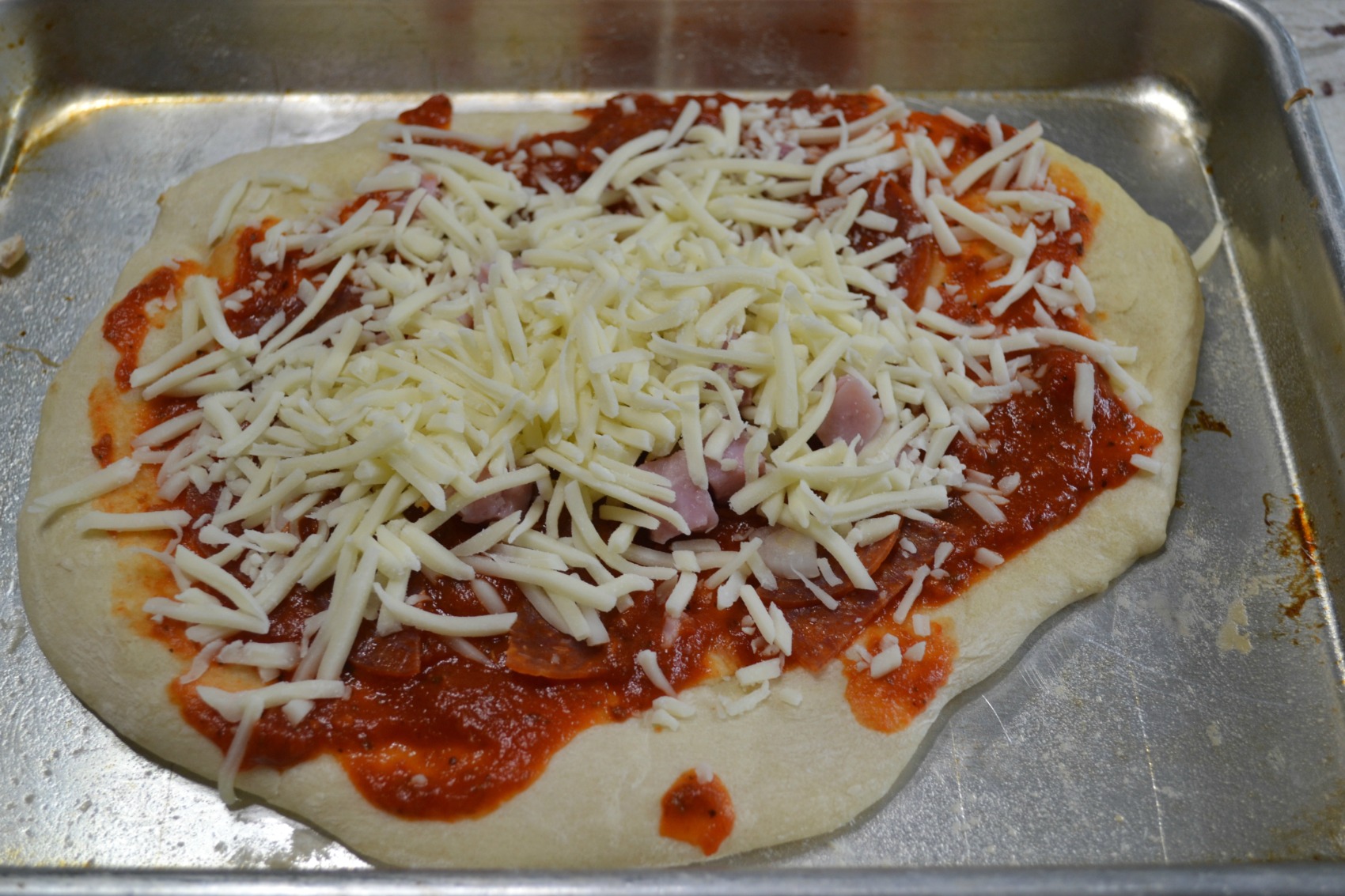 Ready to Bake.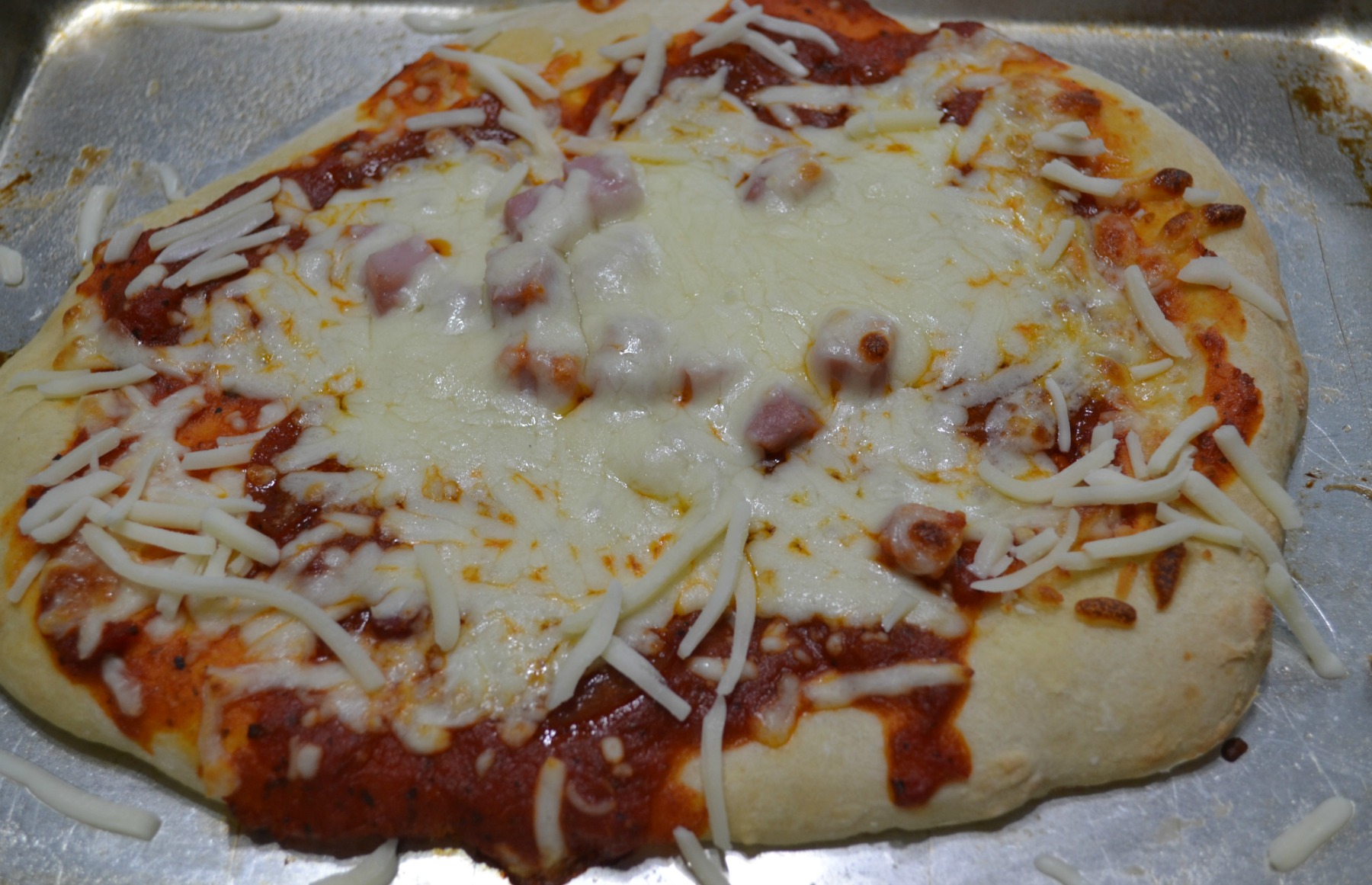 What a beautiful pizza! She was so proud that she would not even eat it.
This little three year old chef mastered a lot of kitchen skills today and we had so much fun.
When we were finished she said to me "look at this kitchen, it's a mess". I had to agree.
I love being in the kitchen with my grandchildren, teaching them skills and watching them be so creative. Come back next week for another post on our Kids Cooking Classes.
Please follow and like us: