Here is an informative tutorial on Frosting and Decorating Cupcakes by my 3 year old granddaughter during one of our recent Kids Cooking Classes.
Our goal in this cooking class was frosting and decorating cupcakes for the 4th of July. Madelynn was with me on this day and excited to do this.
She has since turned 4, but I am sure she would still do it the same way as when she was 3 a few weeks ago.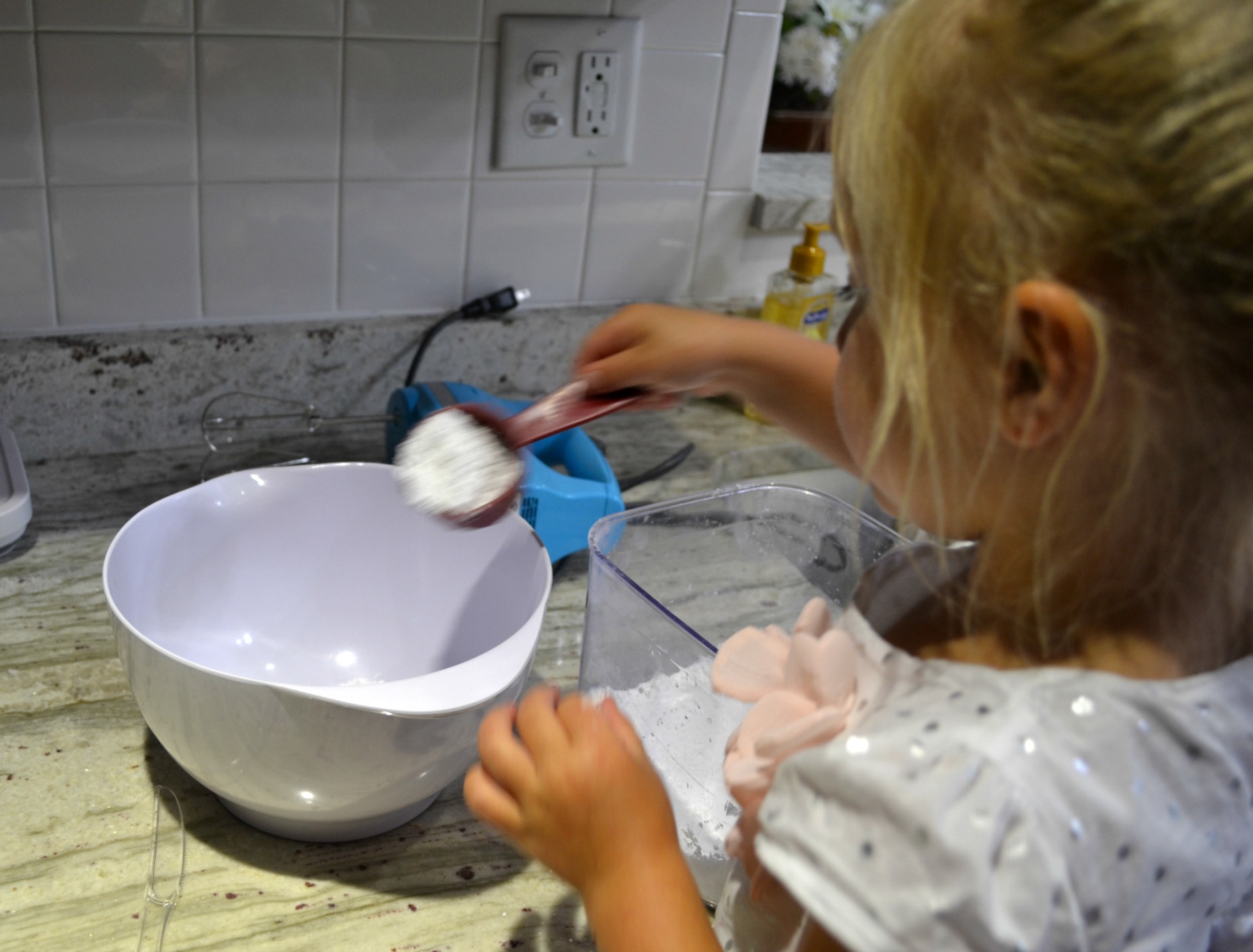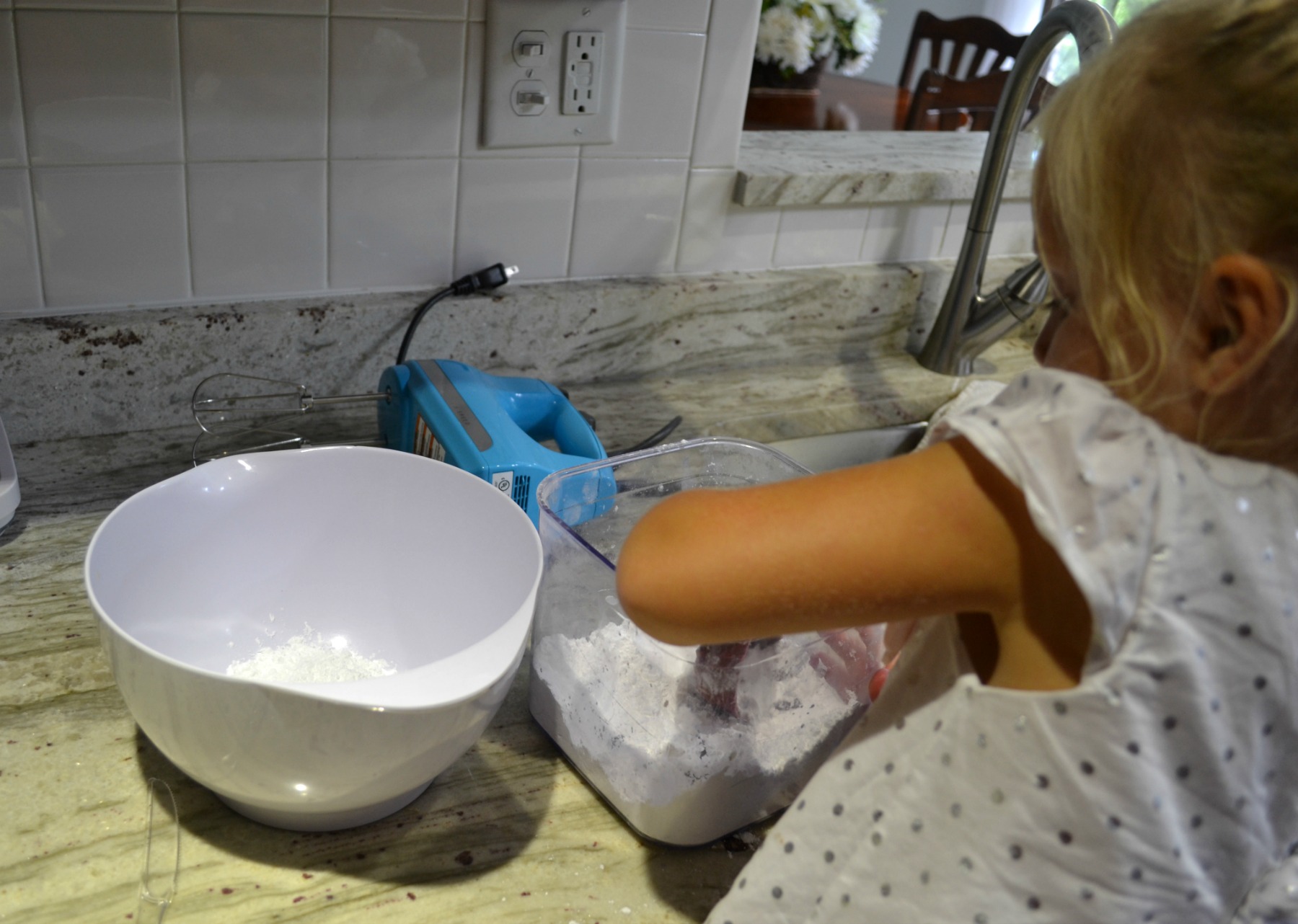 The first lesson was on measuring. She only wanted to stay in the house long enough to do about 4 cupcakes, so I told her we would make a small bowl of icing.
I showed her how to measure the confectioner sugar and she liked it so much she kept scooping it out into our bowl.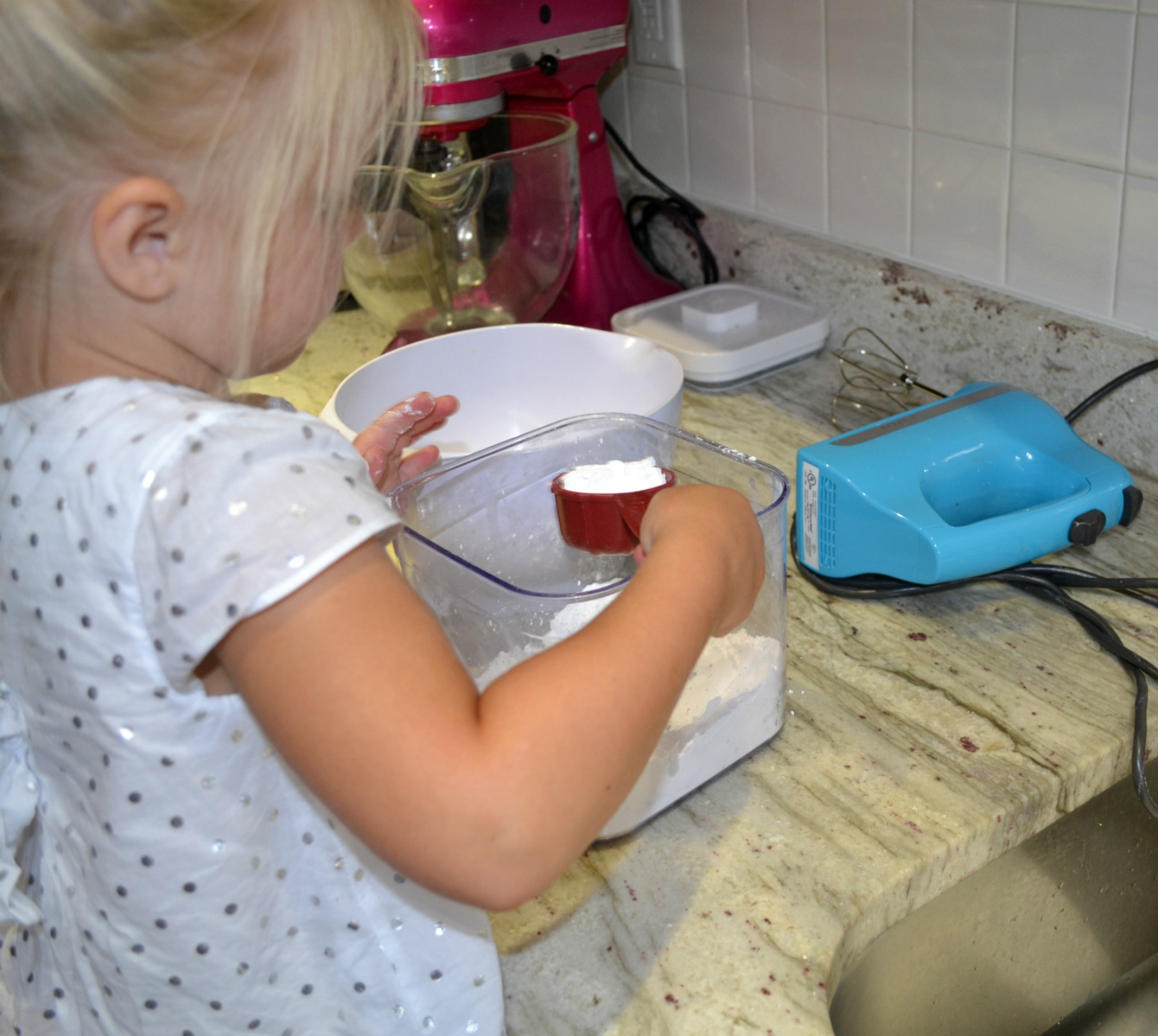 I knew this may be a messy job, so we moved over beside the sink.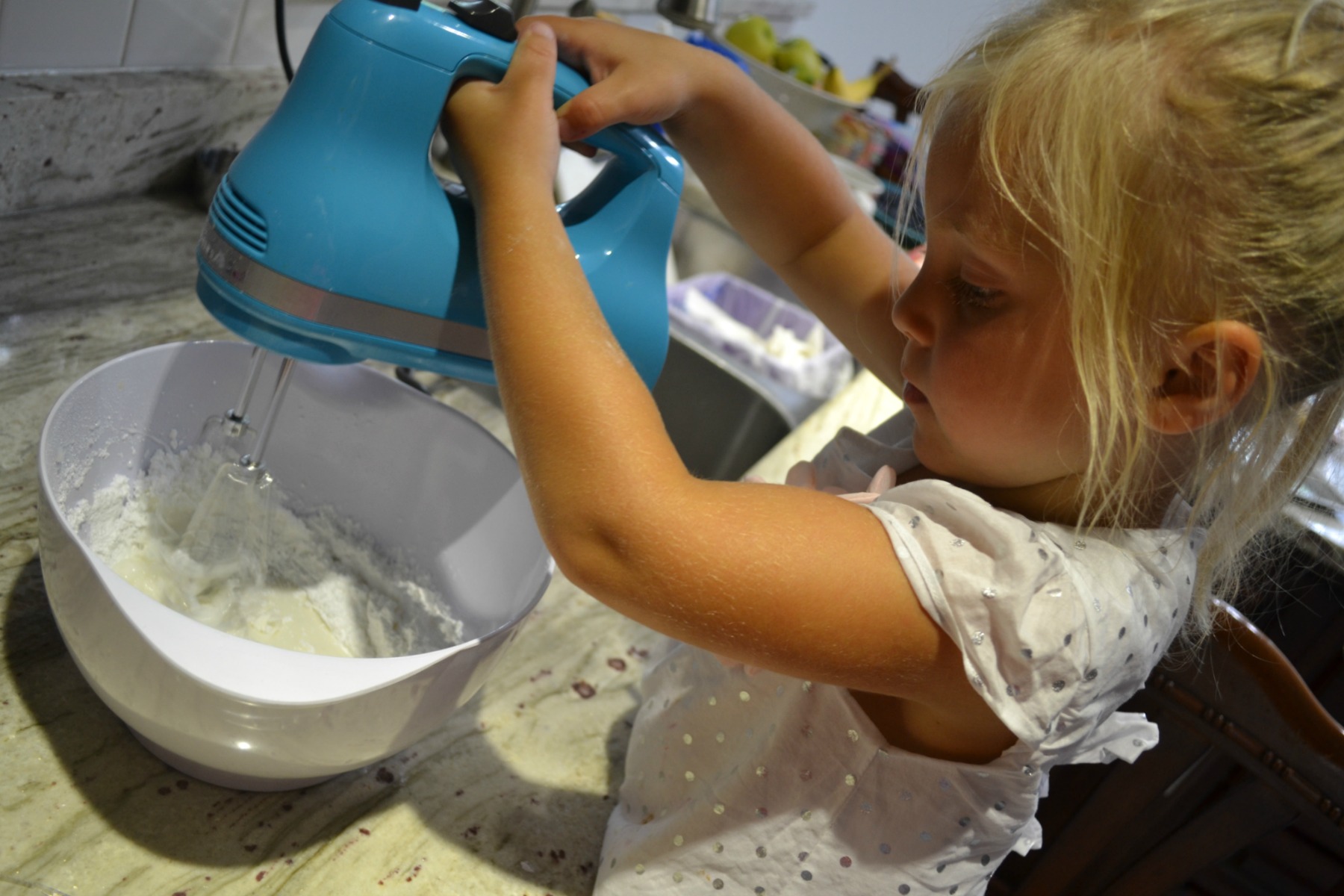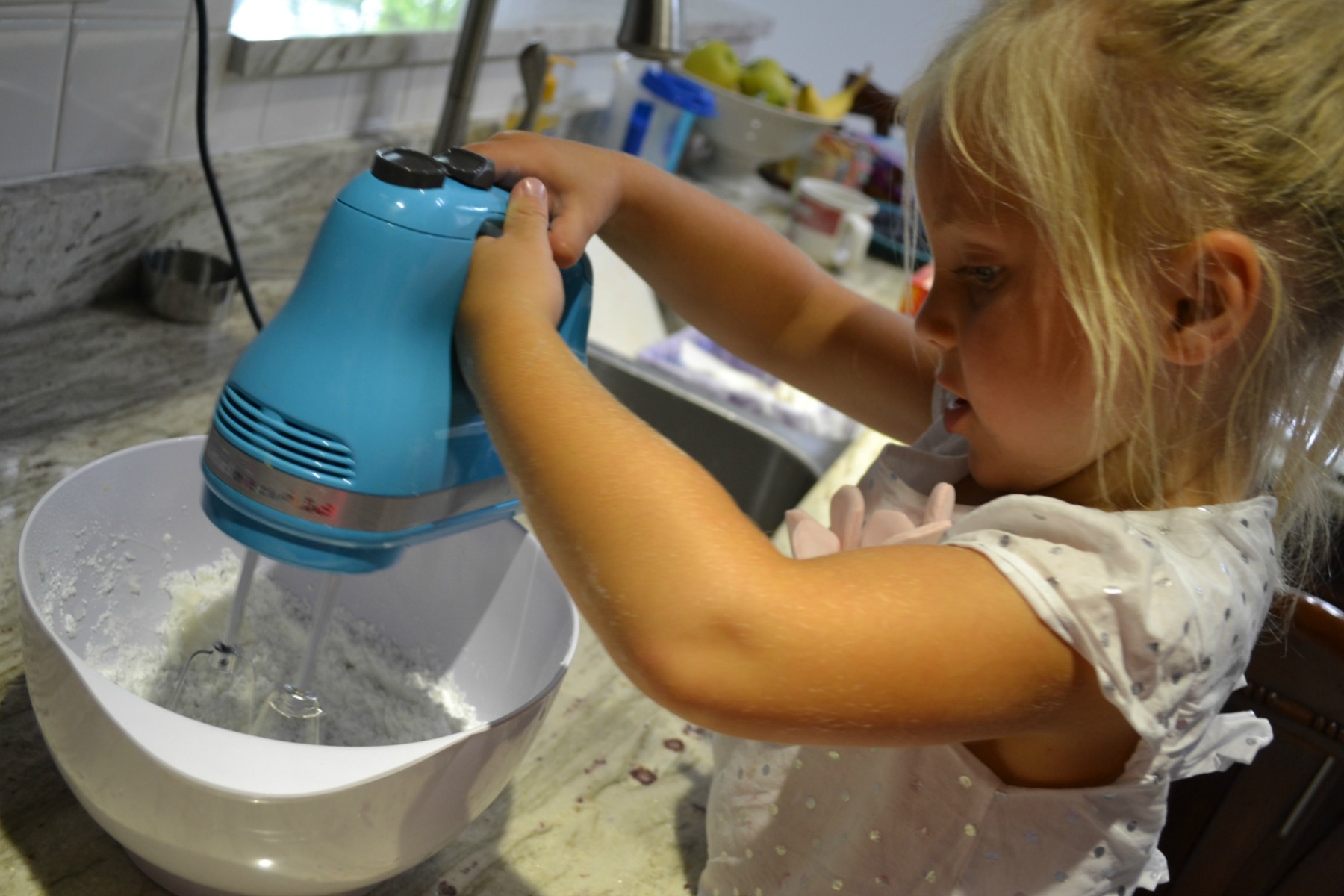 I am not sure if she has used a mixer before, but she did love doing this part. I told her how important it is to be very careful. Never use a mixer without a grown-up, never put your fingers near the beaters, and never plug it in..only an adult can do that. I told her a story of when I was a little girl and how I got my fingers hurt in the beaters.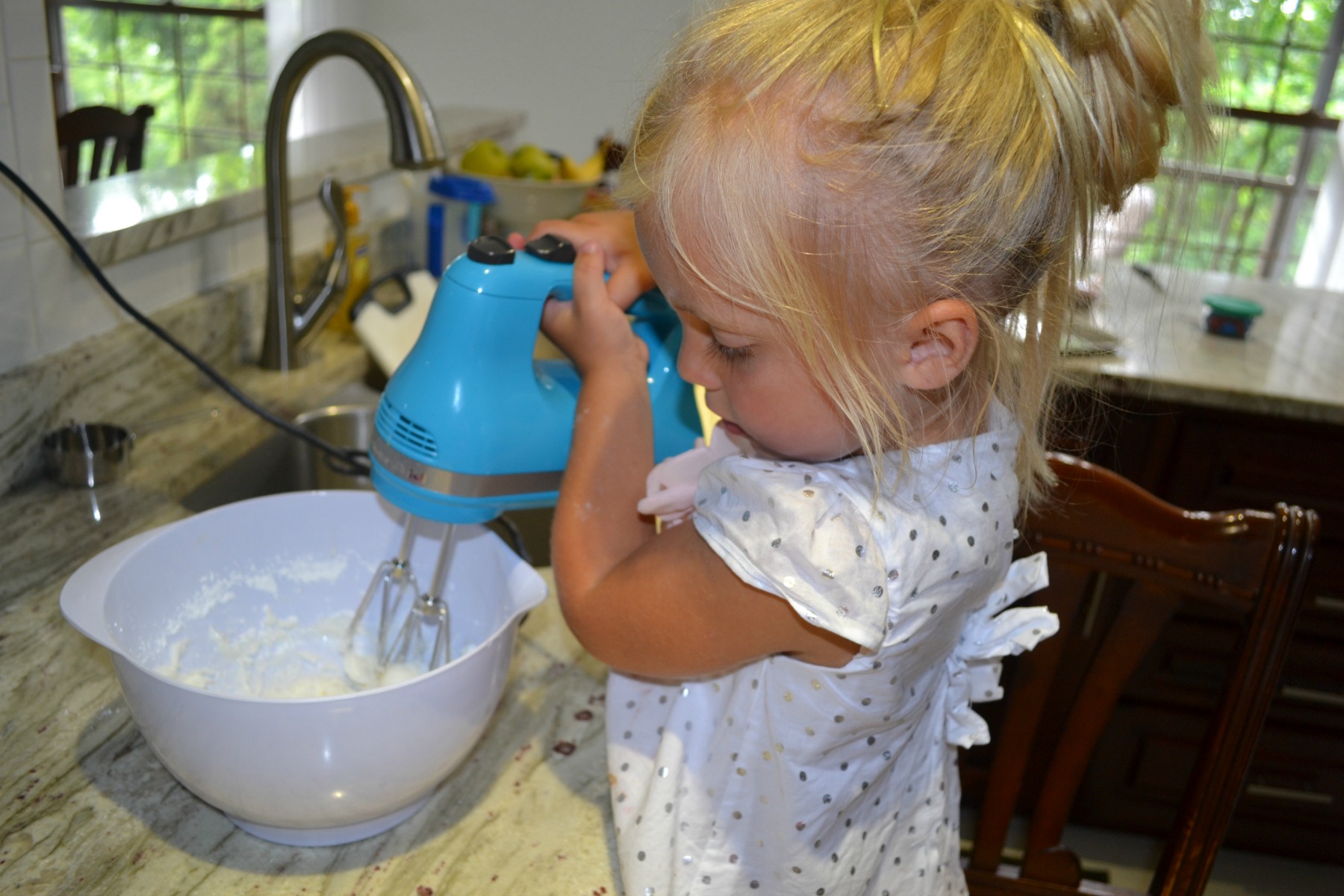 She was so careful and held on to the mixer with both hands. I was right beside her and ready to jump in if needed.
She was finally happy with the way the frosting looked so we turned off the mixer.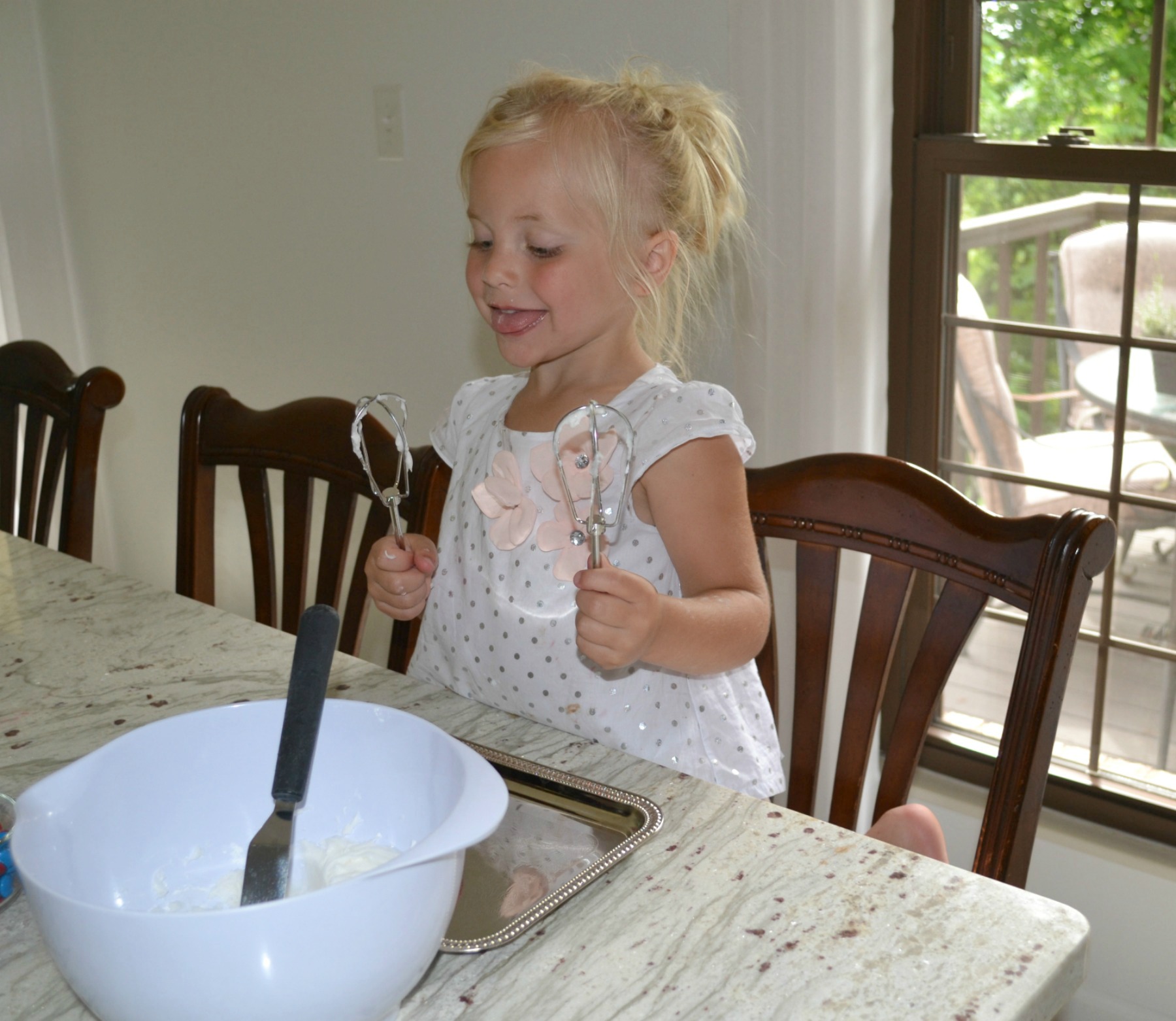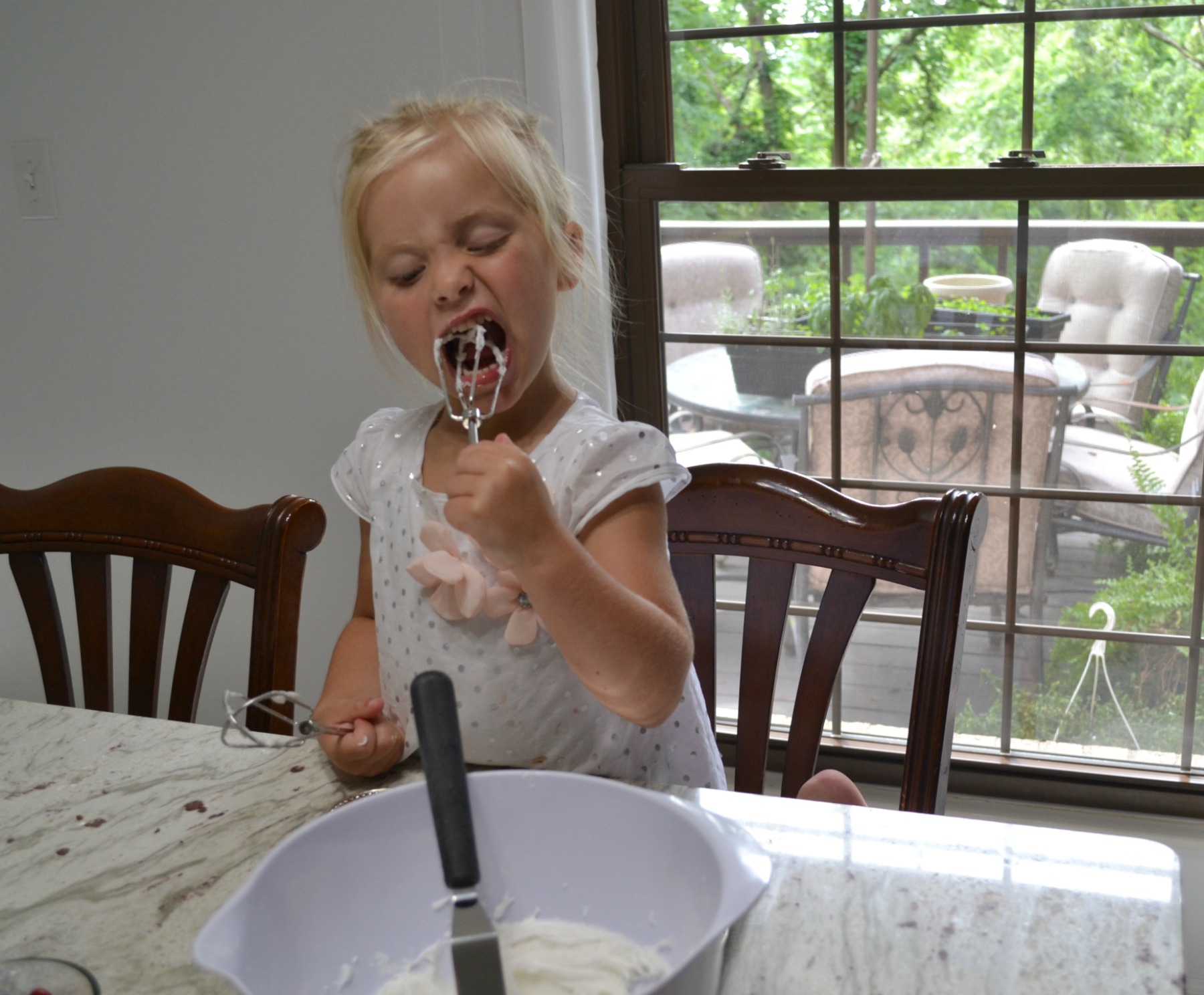 Of course, she wanted to lick the beaters. One little lick then she went in for the total clean up.
Next comes frosting and decorating the cupcakes. You carefully spread the correct amount on each cupcake. She was happy and singing during this job.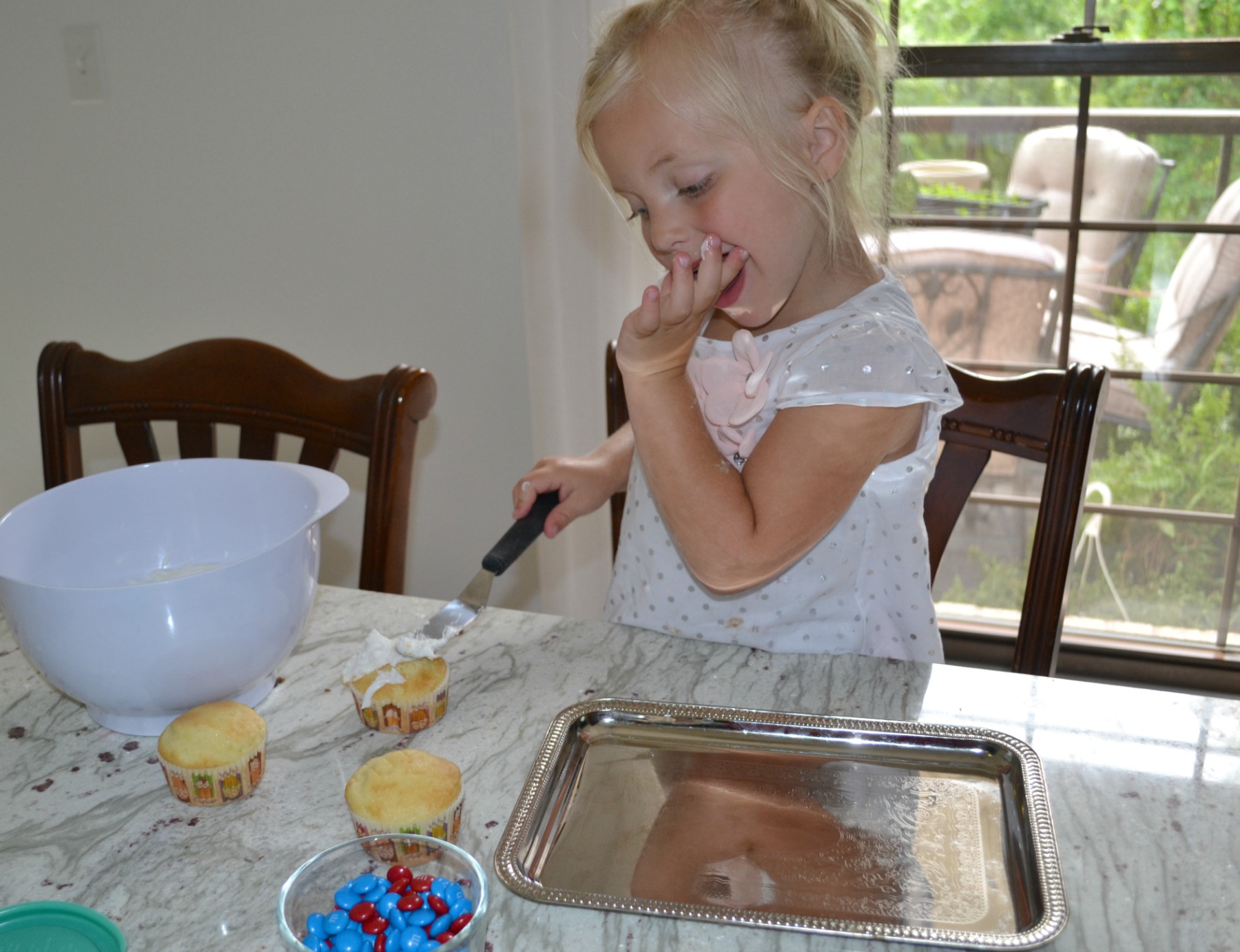 It is always ok to lick your fingers while doing this, because clean hands are a must when working with food.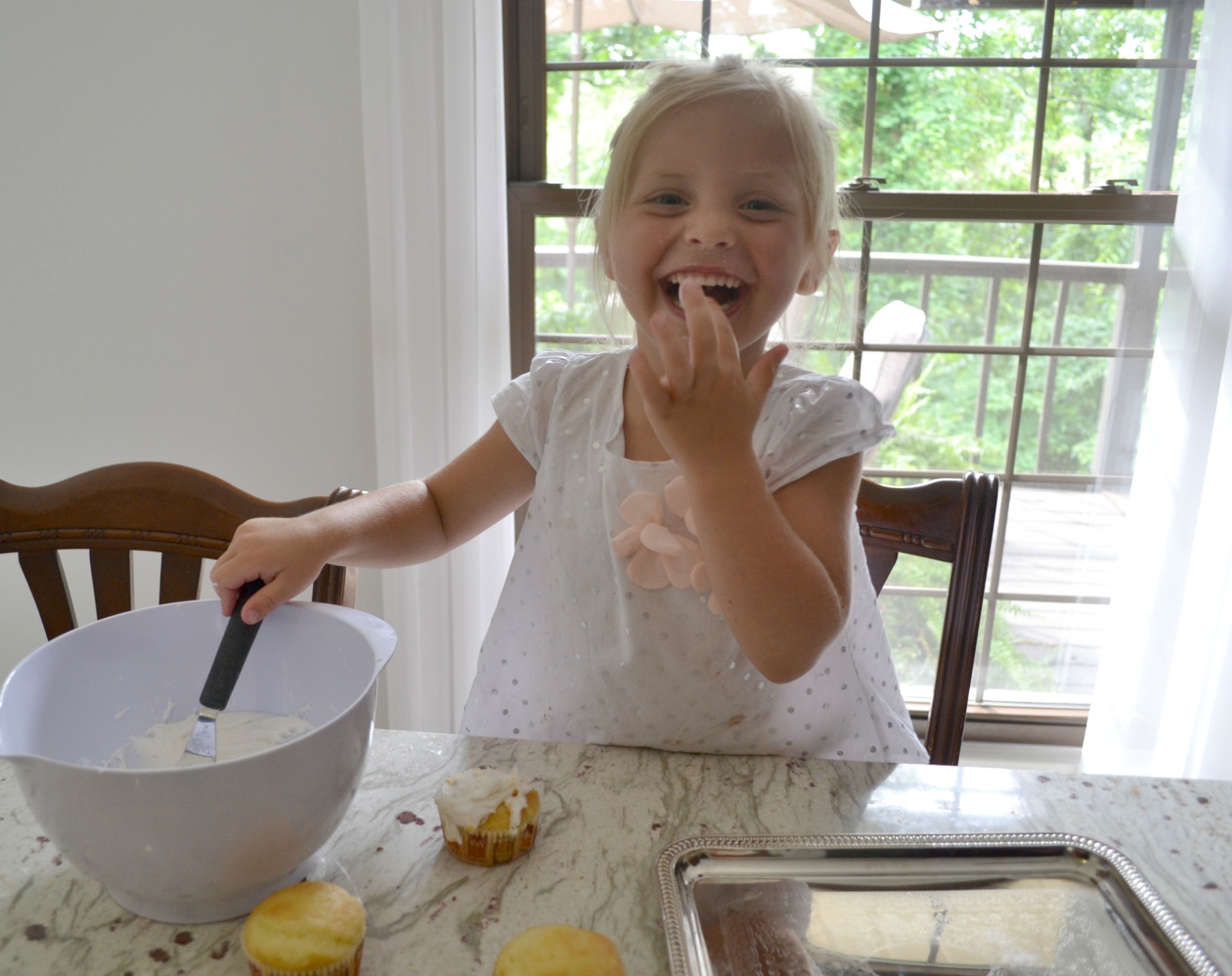 I don't remember what happened here but she was laughing so hard.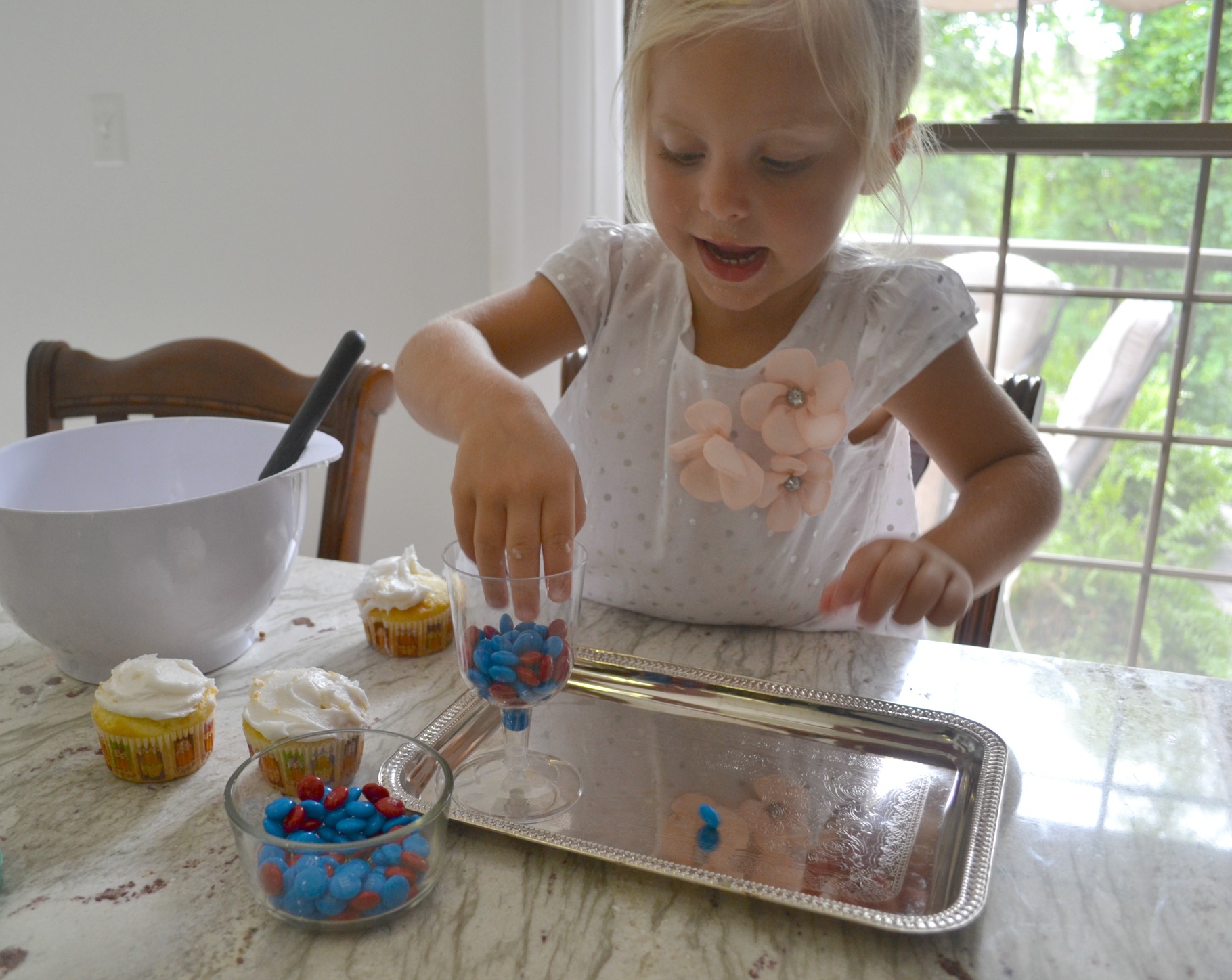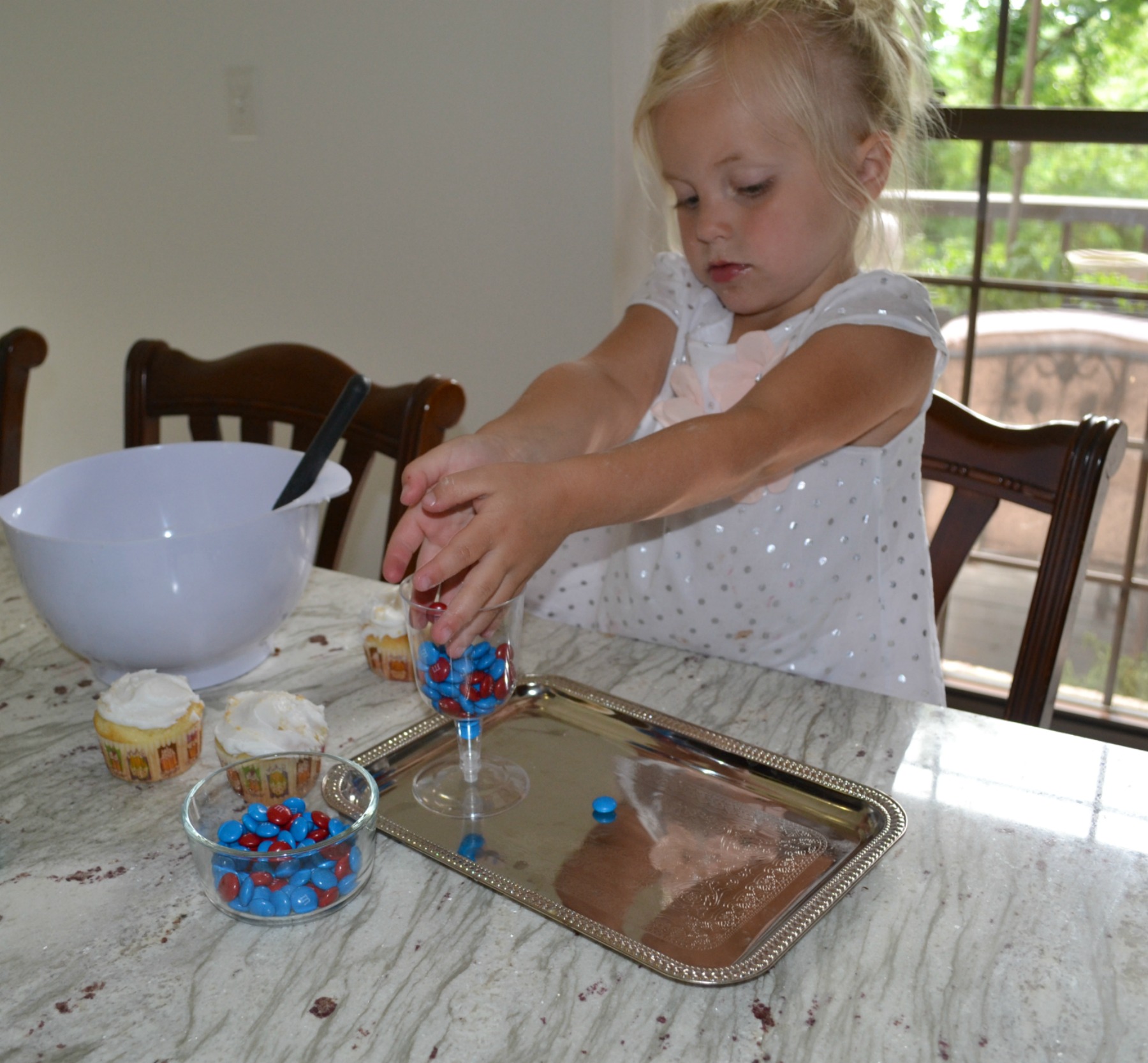 She decided to decorate with red and blue M & M's so she had them lined up to use. She did not want to deal with the sprinkles today.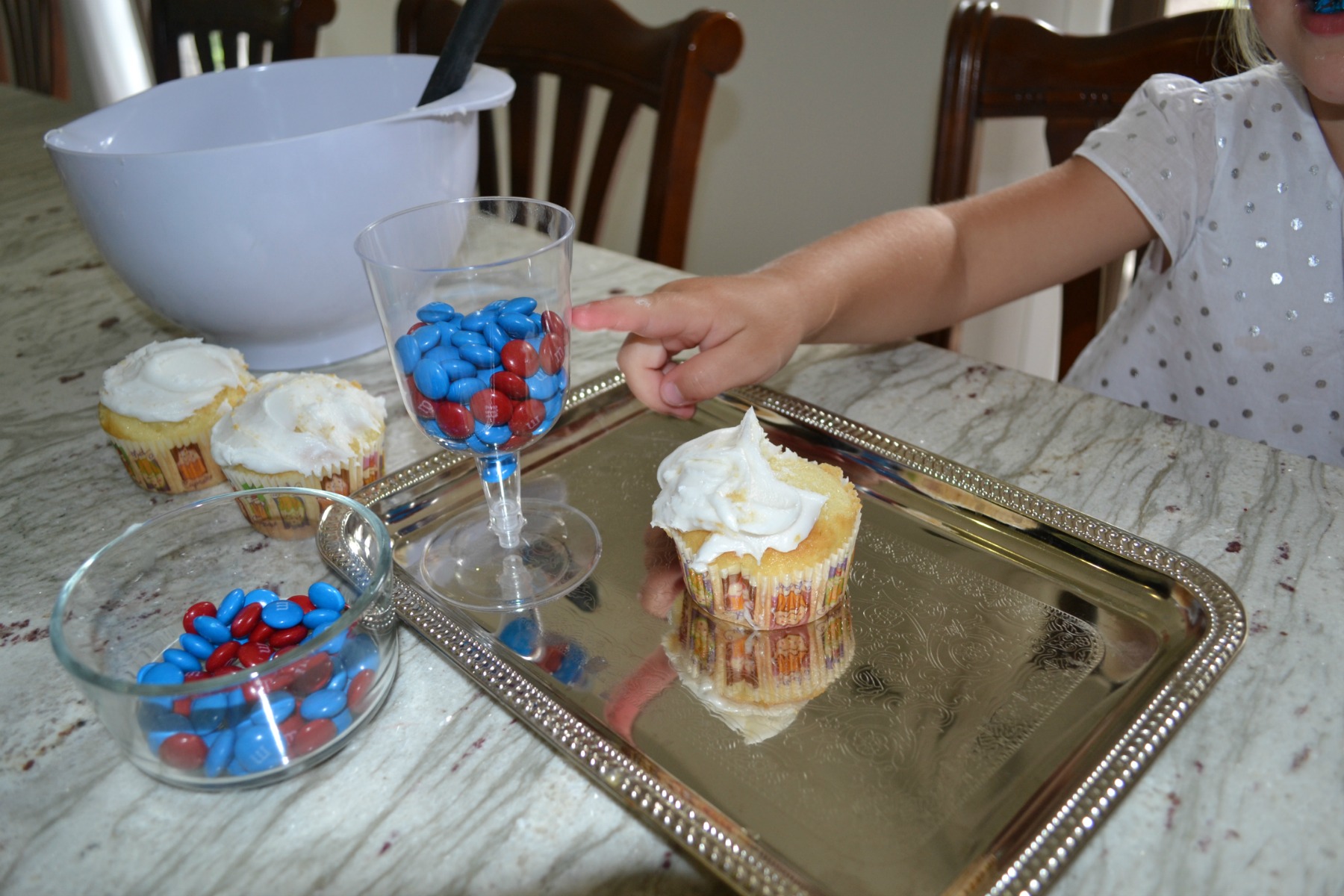 Some of the cupcakes were going to be placed in little plastic glasses, go into a clear bag, and tied with a bow.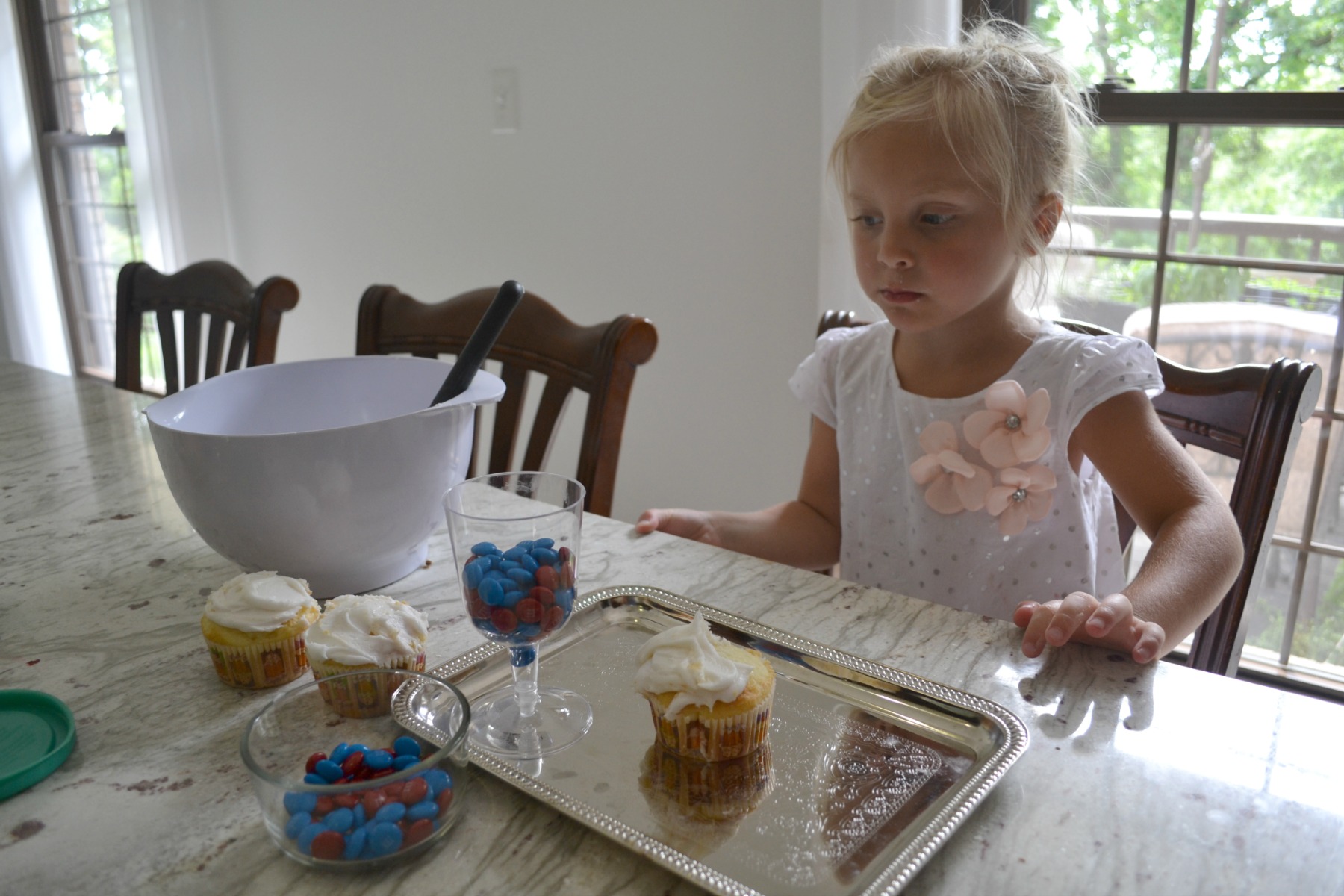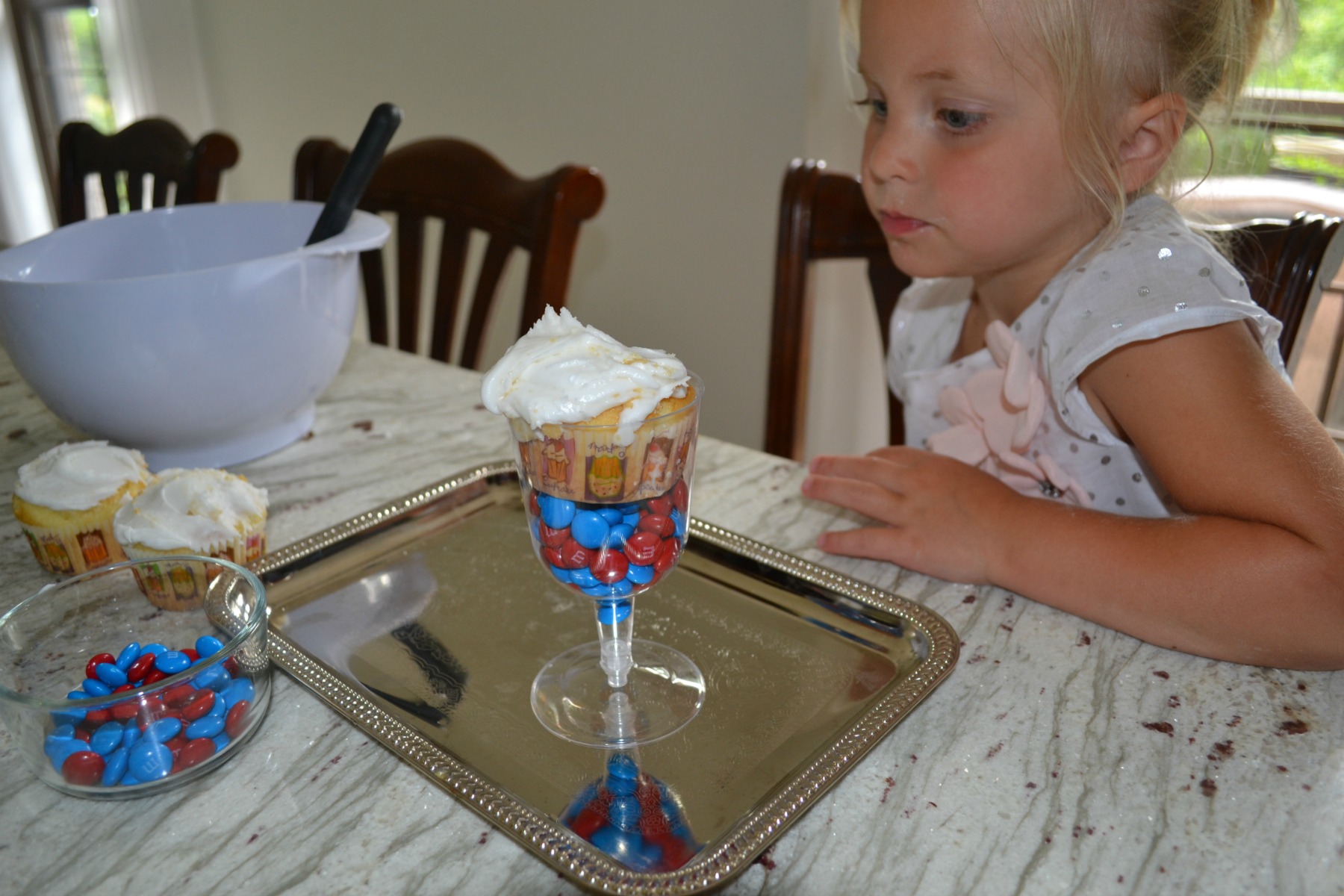 You can tell that she was taking her job very seriously.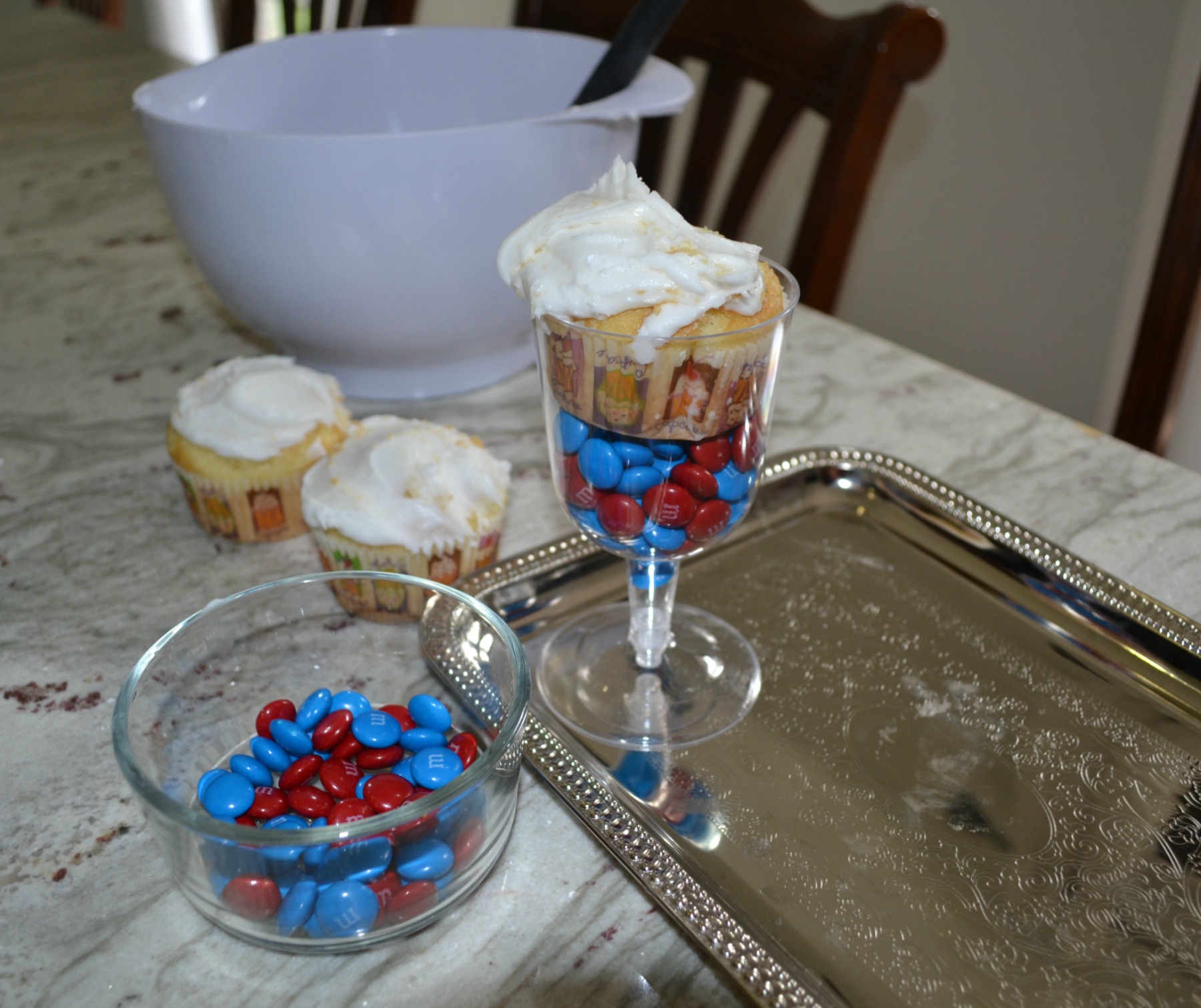 It is perfectly fine if some of your icing is hanging over the side of the cupcake because it will be easier to lick off that way.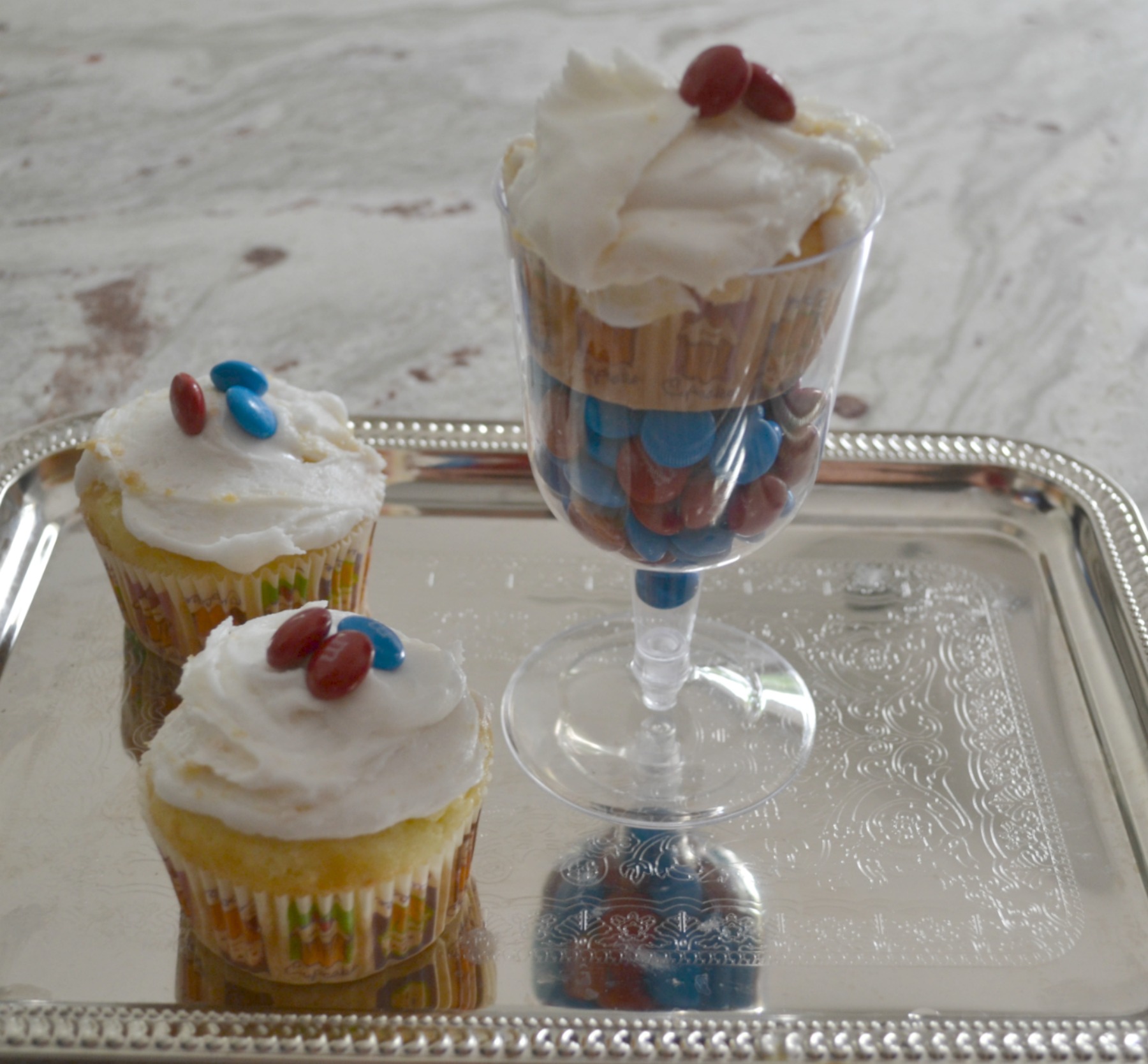 The finished product.
Children of all ages enjoy frosting and decorating cupcakes .
We had a lot of fun and I think Madelynn was an A+ student. I am sure we will do some more another day.
Please follow and like us: