These camo cupcakes were a big hit at my grandson's 4 year old birthday party.
Last week my 2 little grandsons from NC came to stay with me for 4 days. One of them has an August 1st birthday. He had his birthday party with friends and NC family before they came to visit. We wanted to have a little party with his WV family while he was here. He requested a camo birthday party because he loves camo! It was also birthday week for his Uncle David. I was having a kids cooking class with them the day before the party, so I decided we would make foods to take to the party. His 6 year old brother wanted to make camo cupcakes and they turned out so cute.
In this class, the skills we worked on were hand-washing, how to measure ingredients, using a mixer safely , and frosting cupcakes.
We used a yellow cake mix and followed the directions on the box. I divided some of the batter into small bowls and added food coloring paste to obtain the camo colors. We also used a can of chocolate frosting for convenience.
I preheated the oven and helped him line the cupcake/muffin pans with bright green paper liners.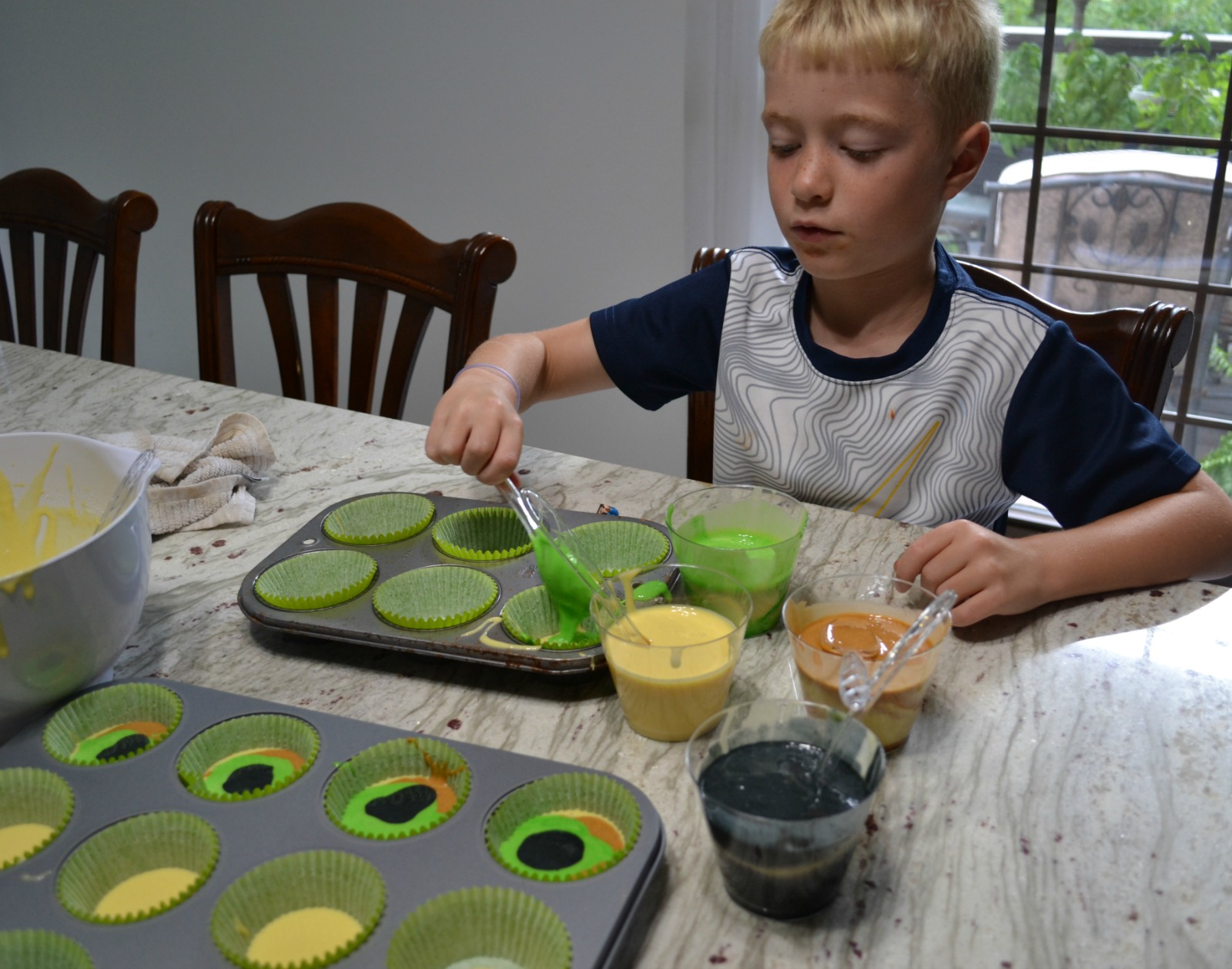 He added some of each color batter to each cup.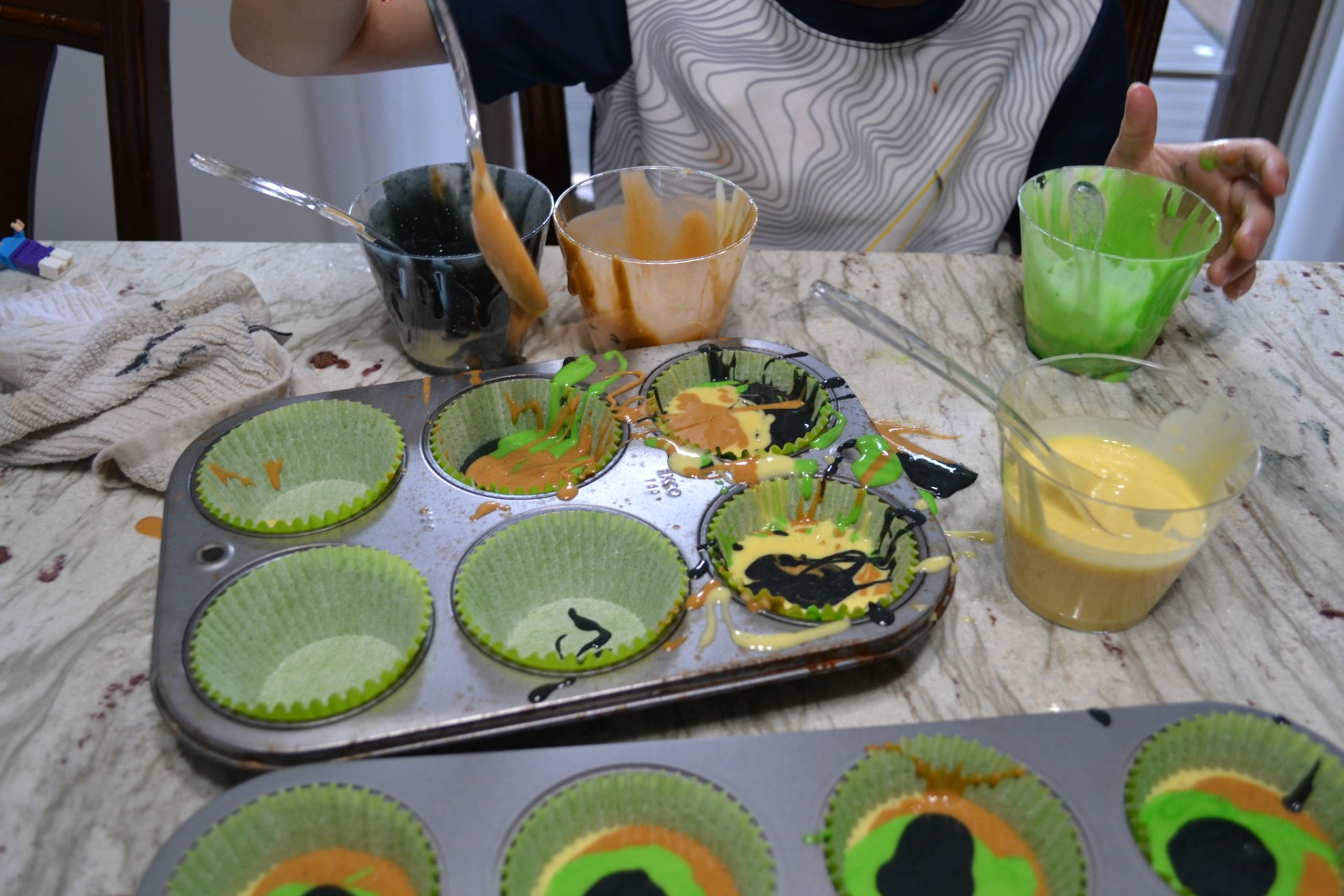 No two cupcakes will look the same.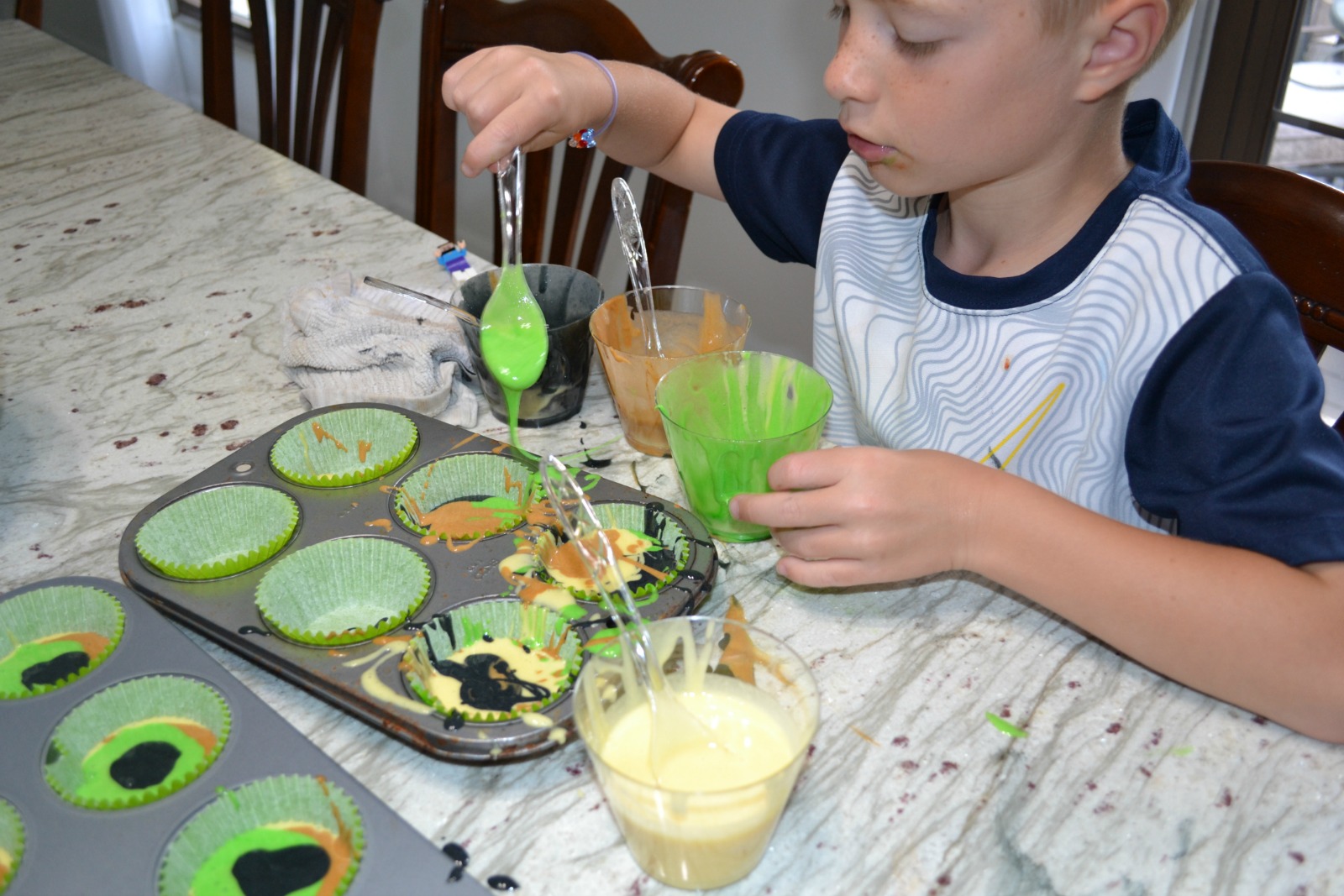 This can be a messy job but they will still turn out wonderful.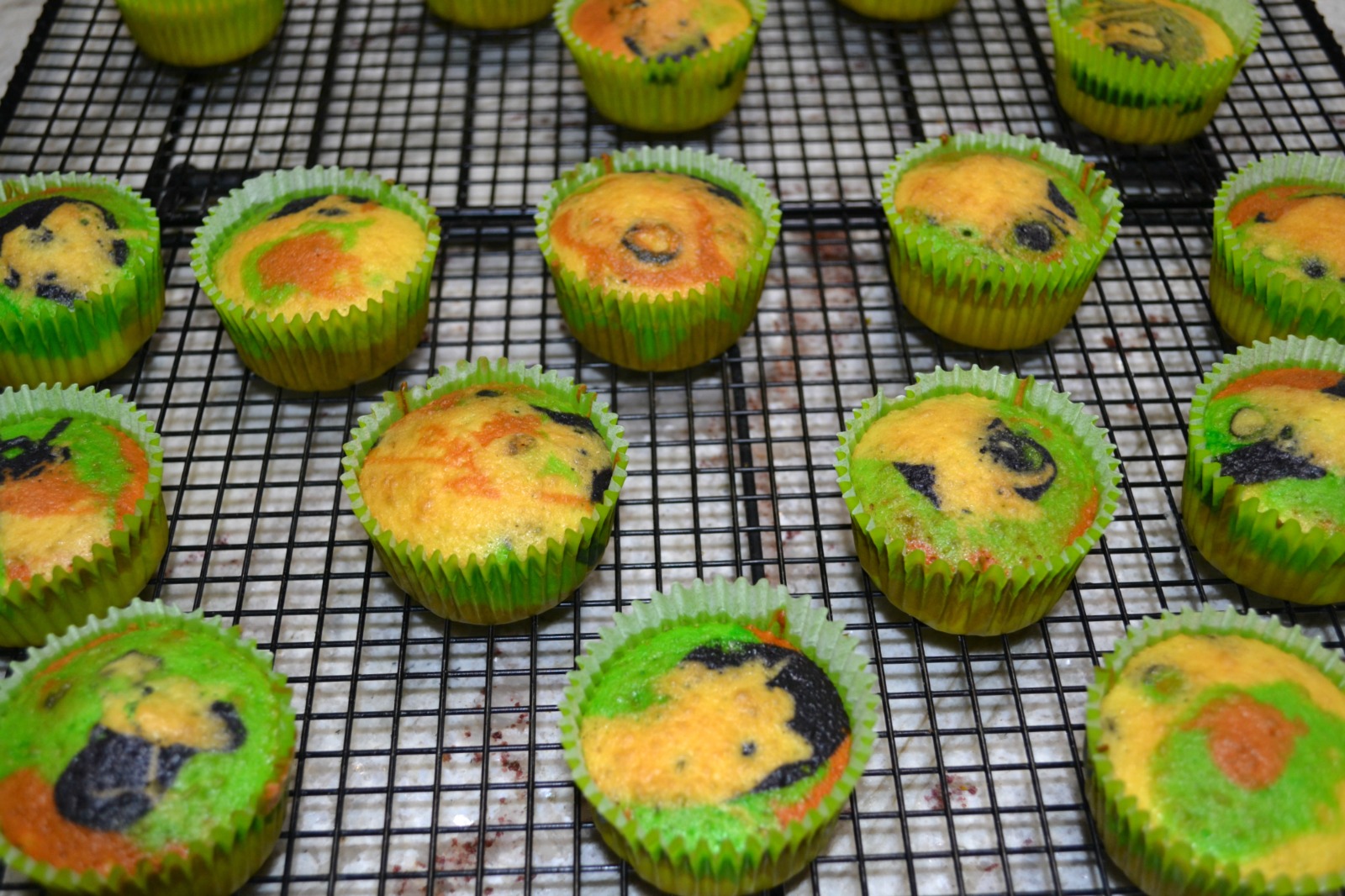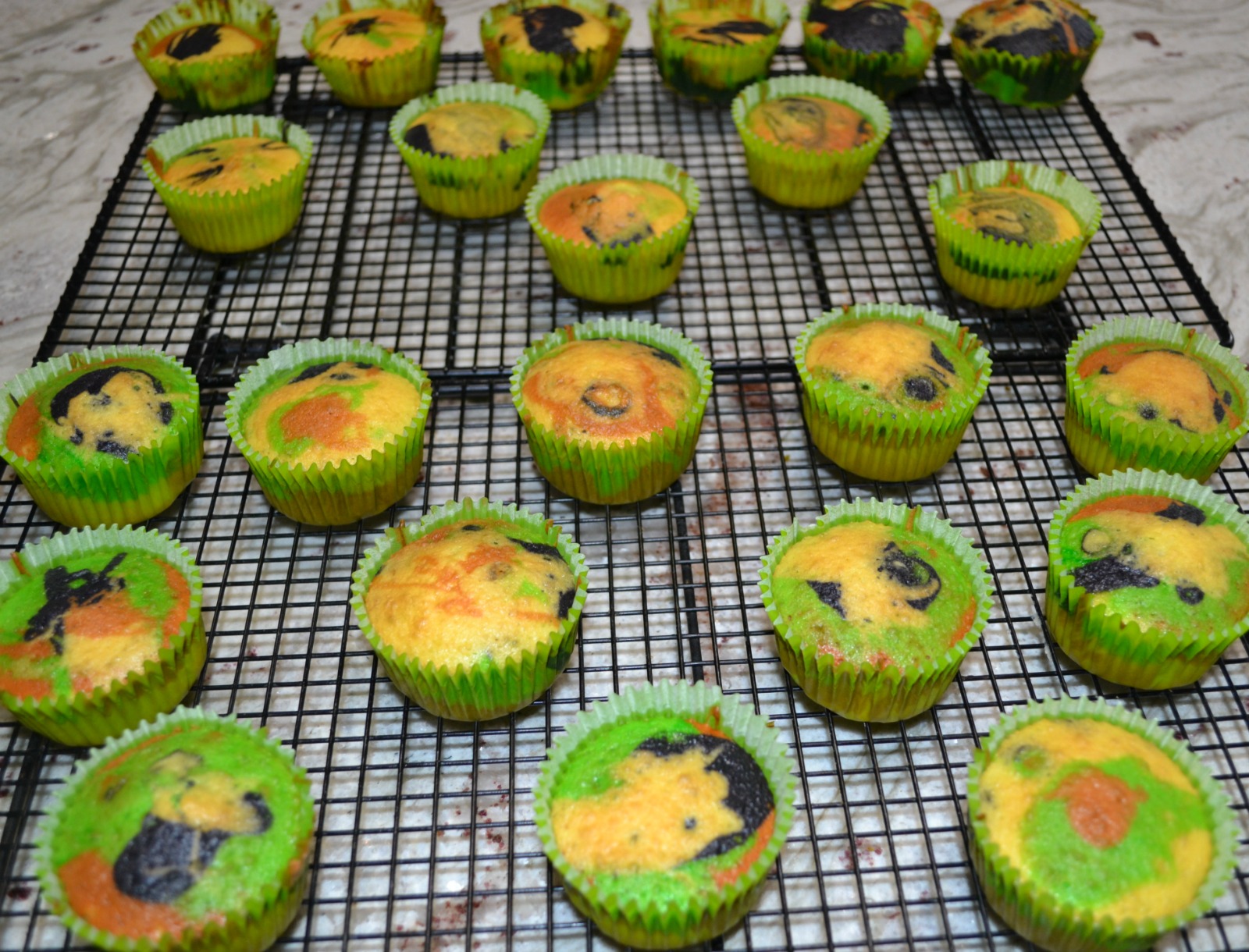 Bake. Transfer to a cooling rack.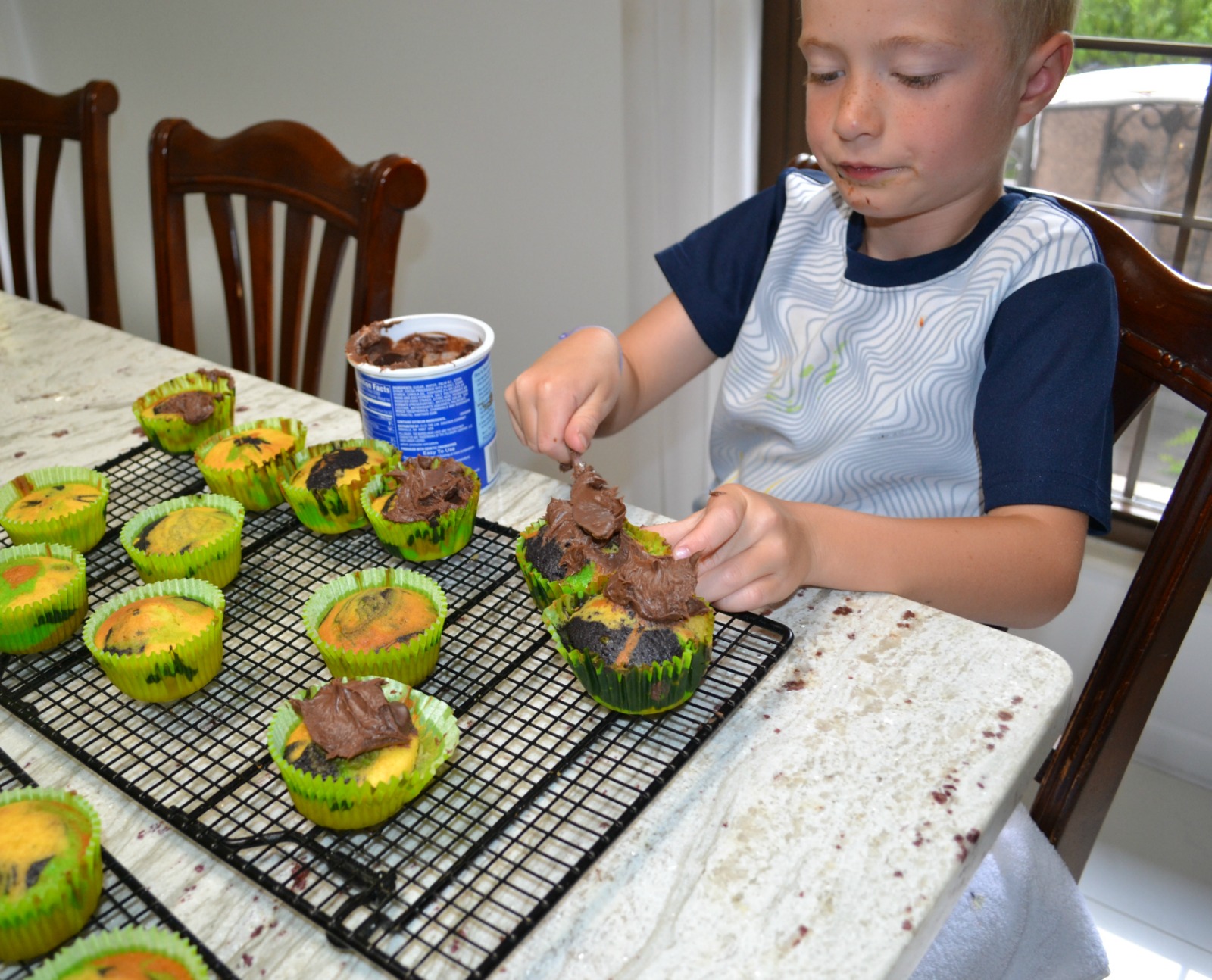 He loved the next part, chocolate frosting.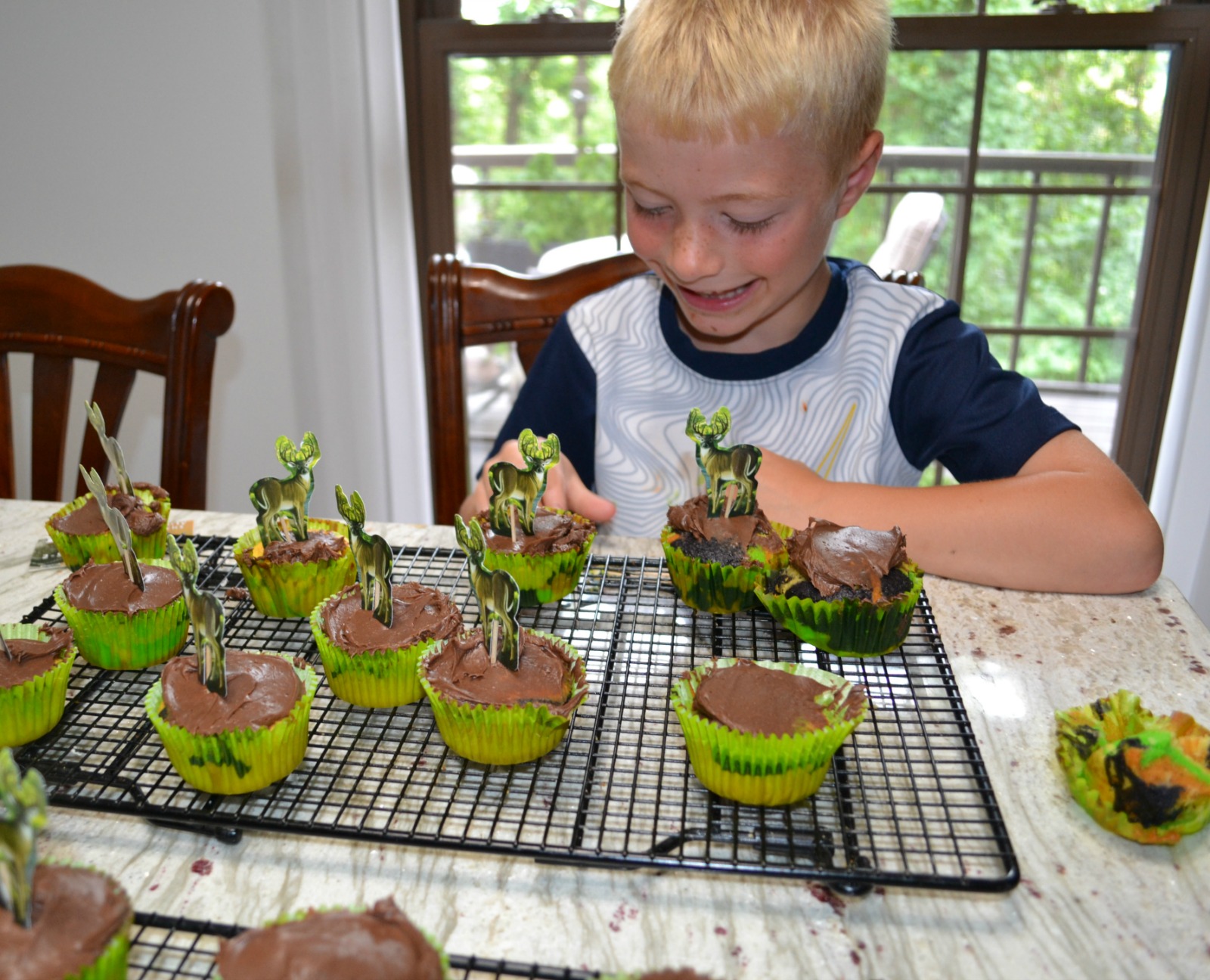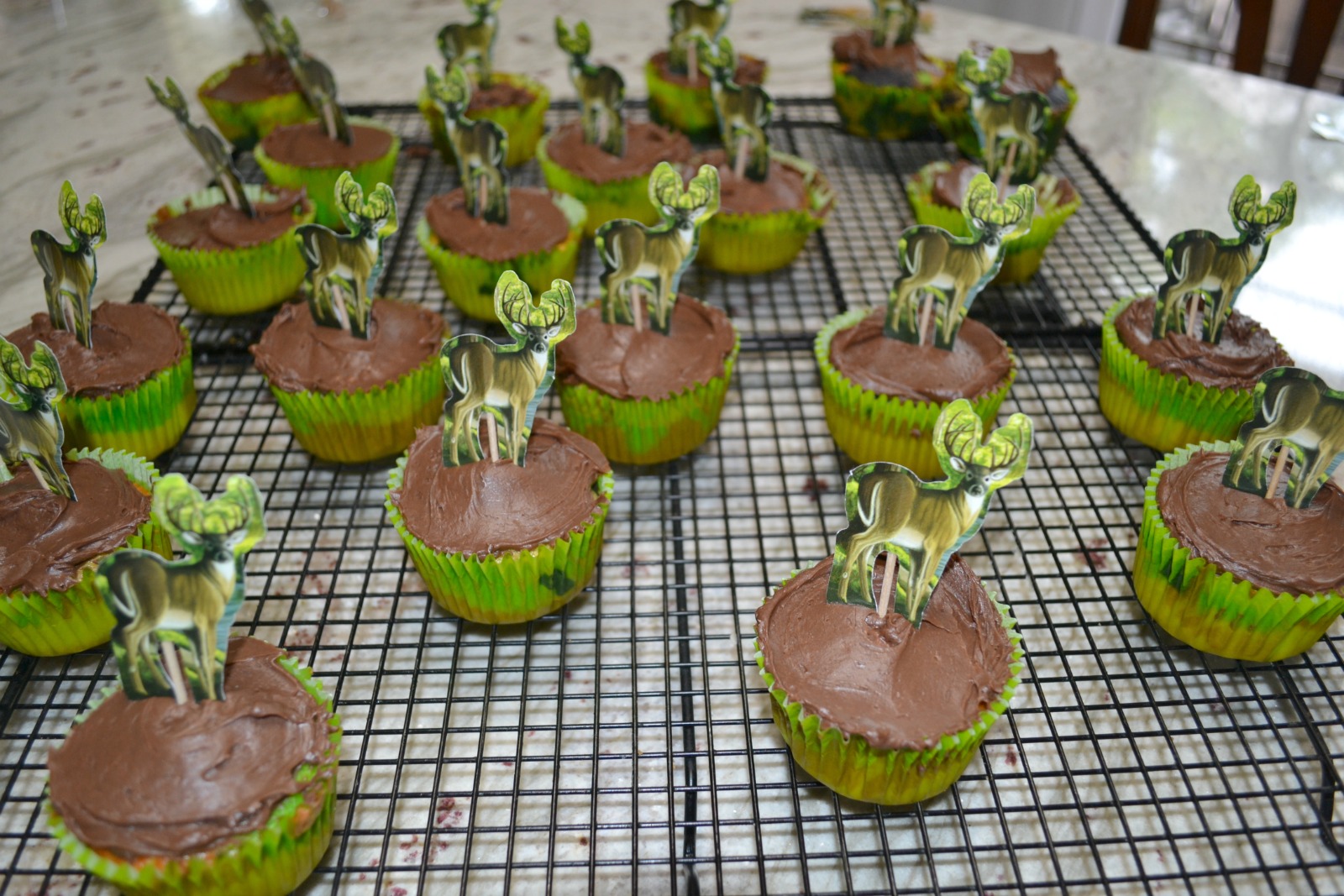 Add a cake pick with a big buck on it. He was so proud.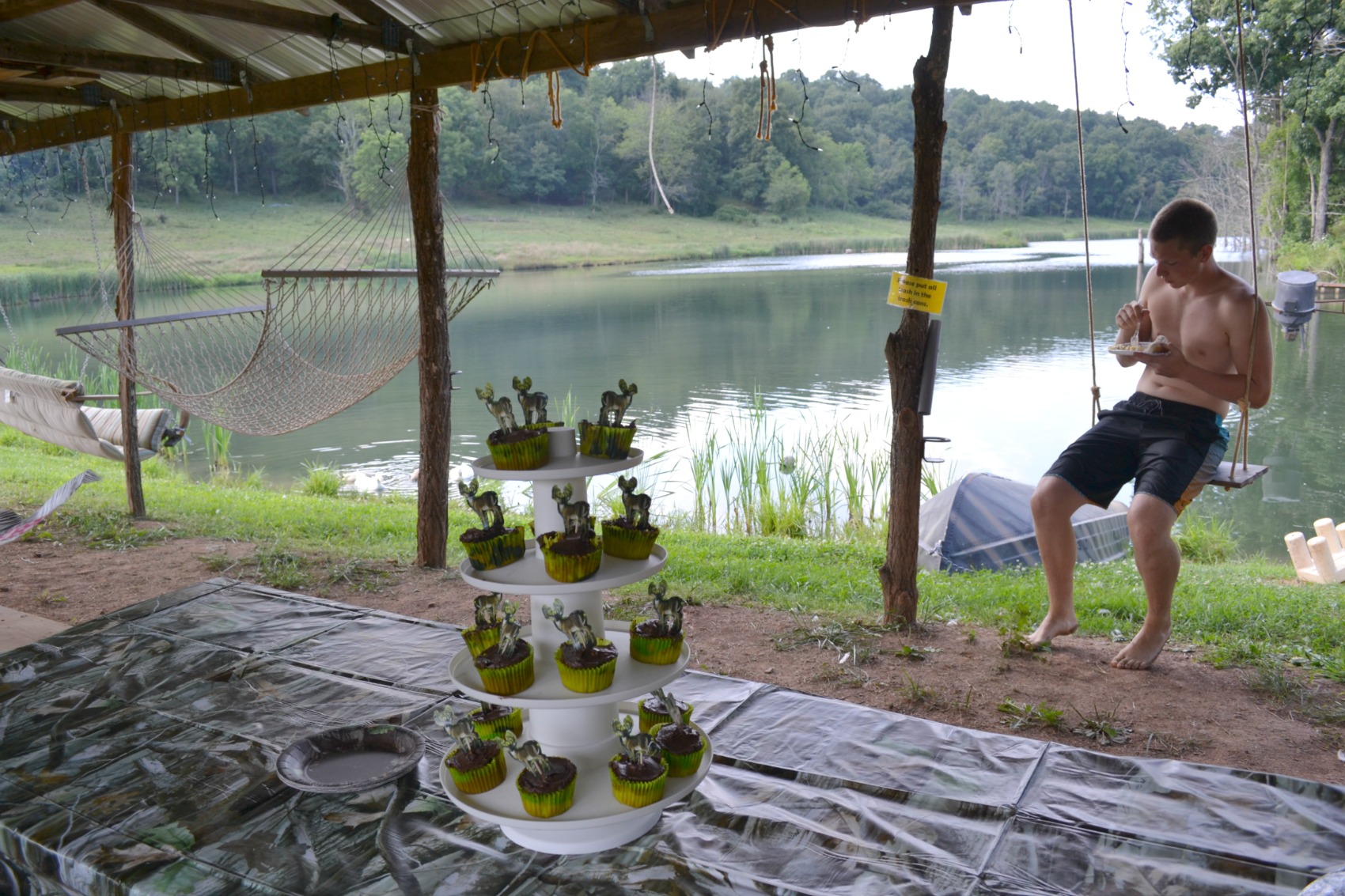 The party was at my daughter's house. They have a large, beautiful lake and the camo cupcakes looked so cute when we were setting up the party.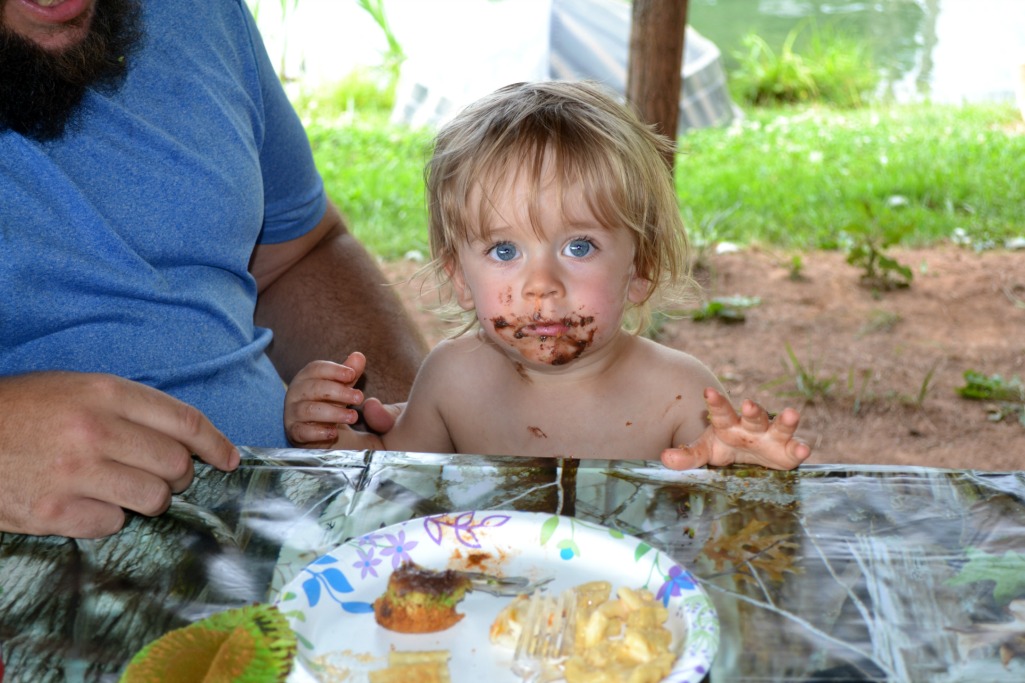 The cupcakes were just a little messy on a 90 degree day but the kids did not seem to mind. The dog did not eat any, but he was watching.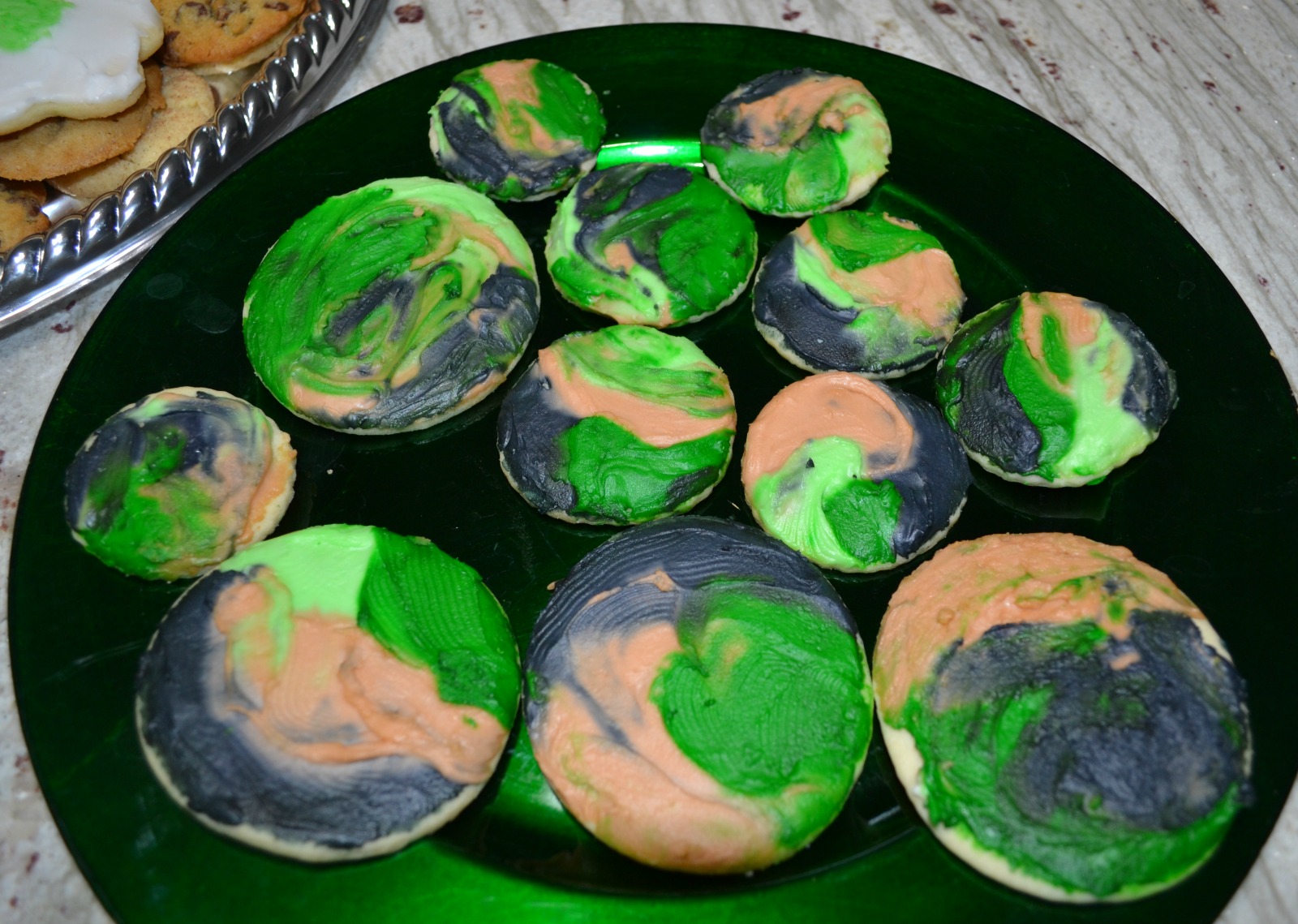 We also decorated some homemade sugar cookies to fit the camo theme. (Not the best results..haha!)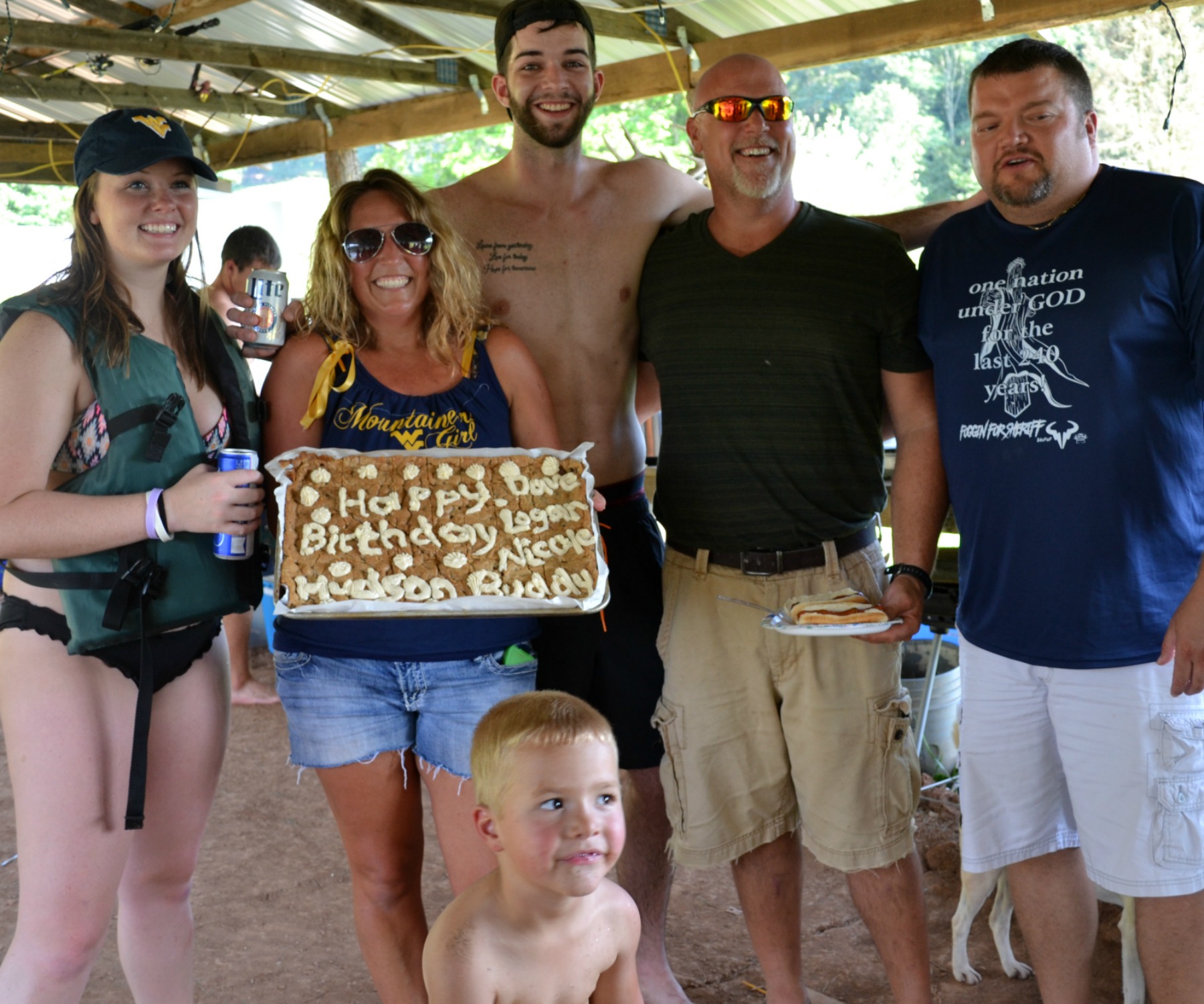 There were 5 people at this cook-out that celebrated a birthday this week, so my beautiful daughter made them a giant chocolate chip cookie cake.
Happy Birthday Hudson and David.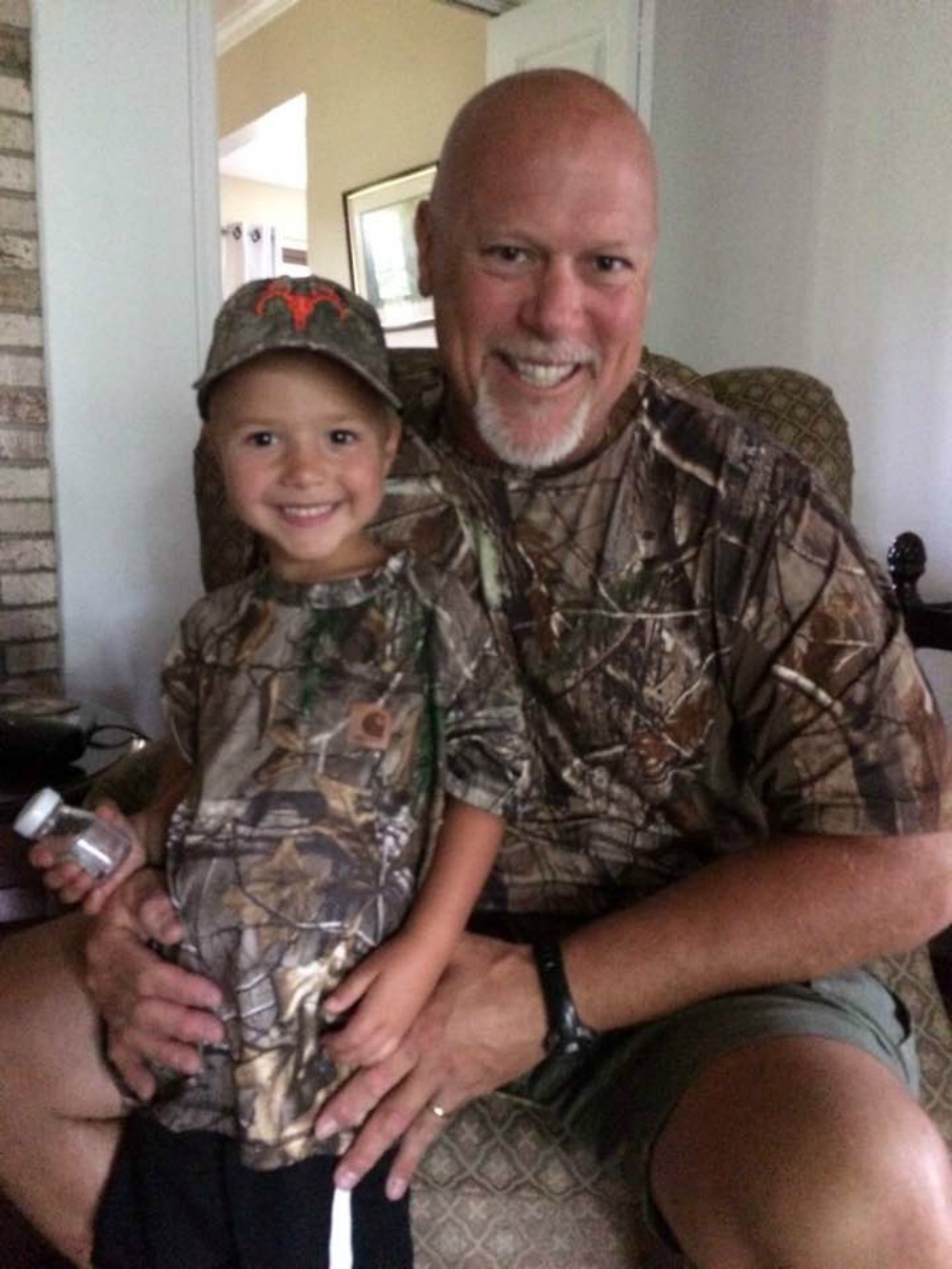 Please follow and like us: