I am so excited to be sharing this recipe for Turkey Cranberry Fontina Crostada that I created for the Cape Cod Select Holiday Blogger Recipe Challenge.
This blogger challenge requires creating a recipe using Cape Cod Select Premium Frozen Cranberries. I received these in the mail and could not wait to open them. Every cranberry in the bag was perfect and such a vibrant color.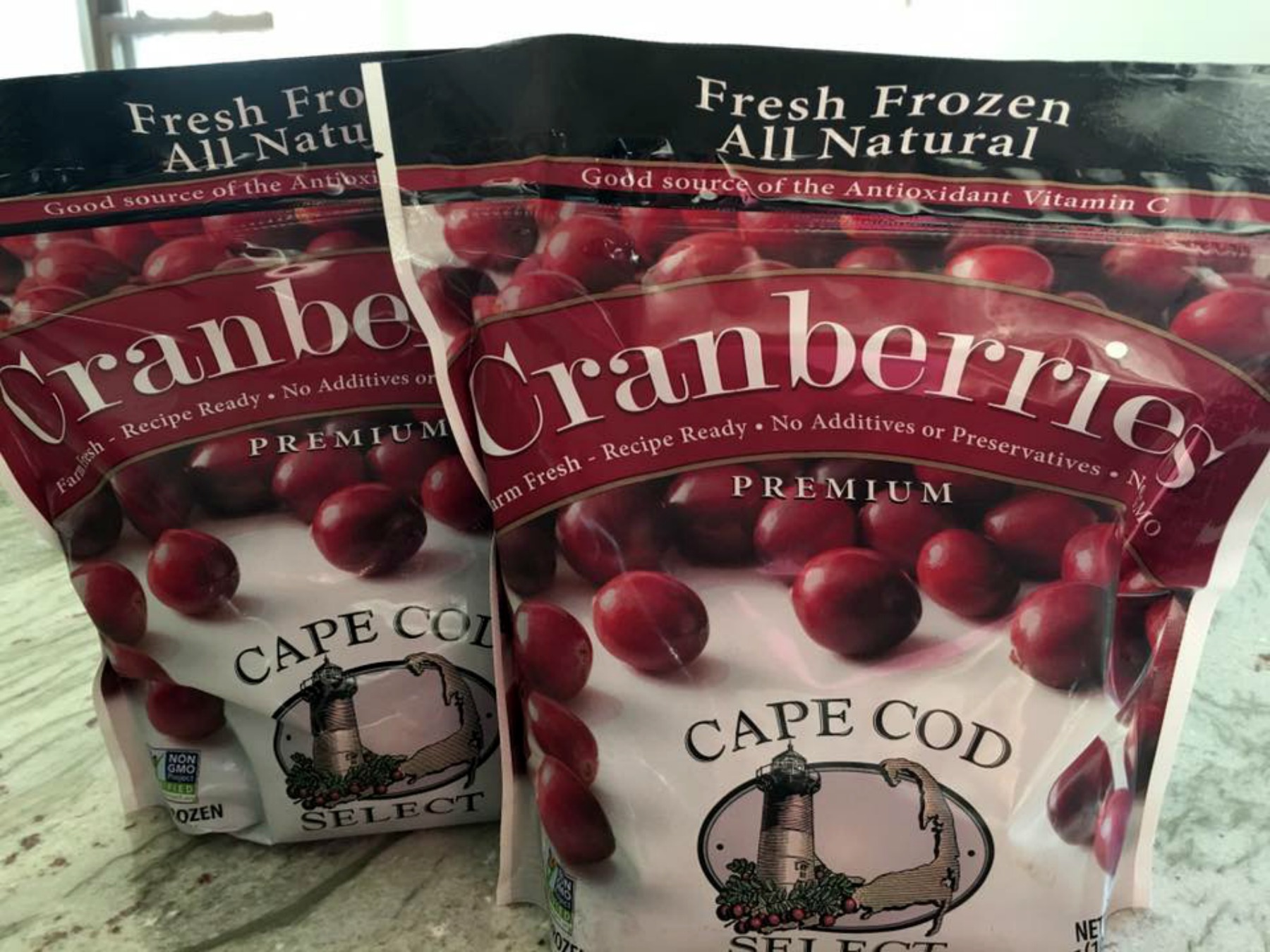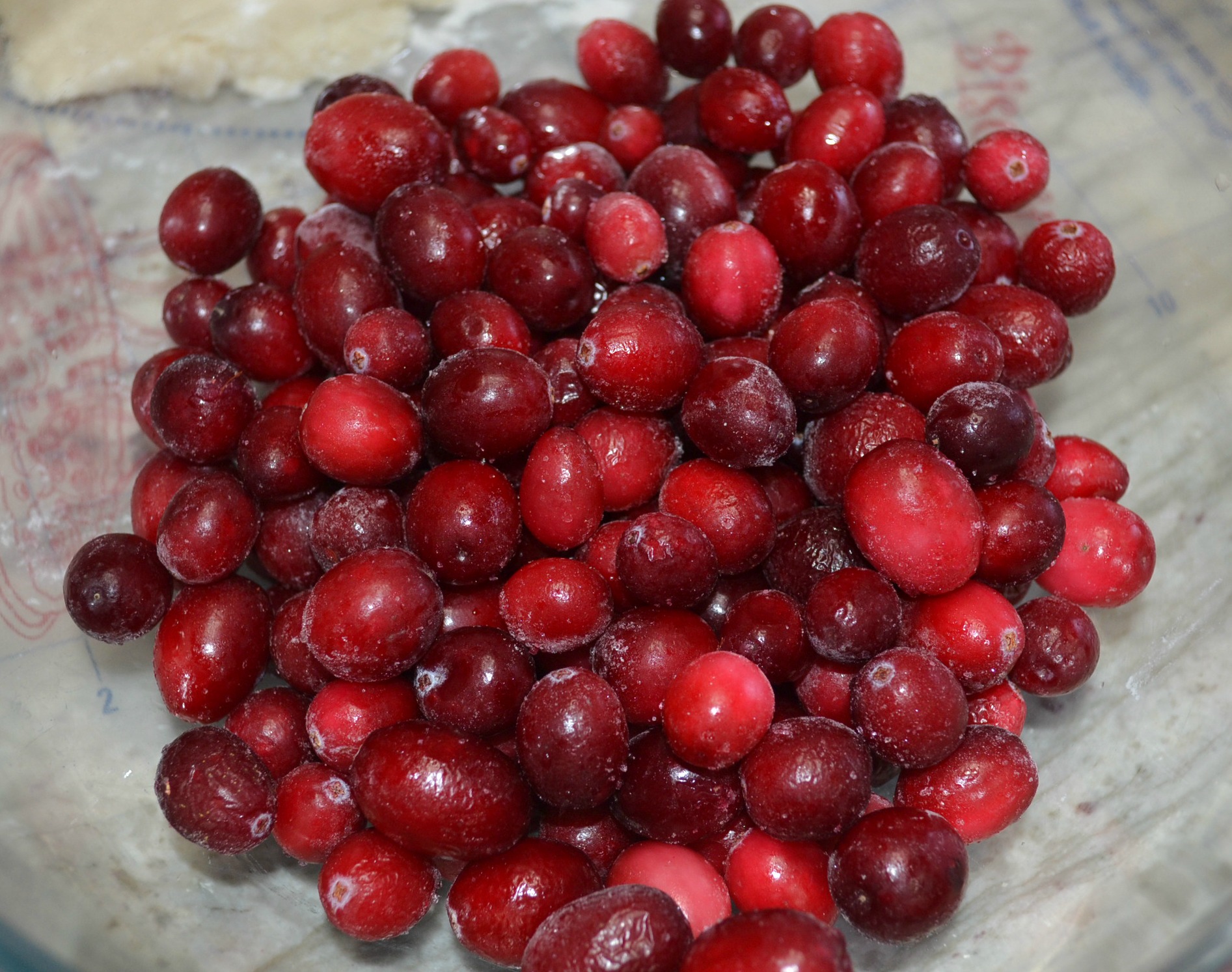 This savory recipe is a delicious entrée using leftover turkey from our Christmas dinner. It would also be delicious using sausage.
I used a refrigerated pie crust so it is a very easy recipe. I melted butter in a skillet and added an apple, onion, and the cranberries. I stirred in the turkey and part of the fontina cheese. This is such a delicious cheese and melts so well. Allow mixture to cool.
Place pie crust on parchment paper in center of a baking sheet. Place the cooled mixture in the center of the pie crust and spread to 1 1/2 inches from edge. Sprinkle remaining half of the cheese over top of filling. Fold edges up onto filling. Bake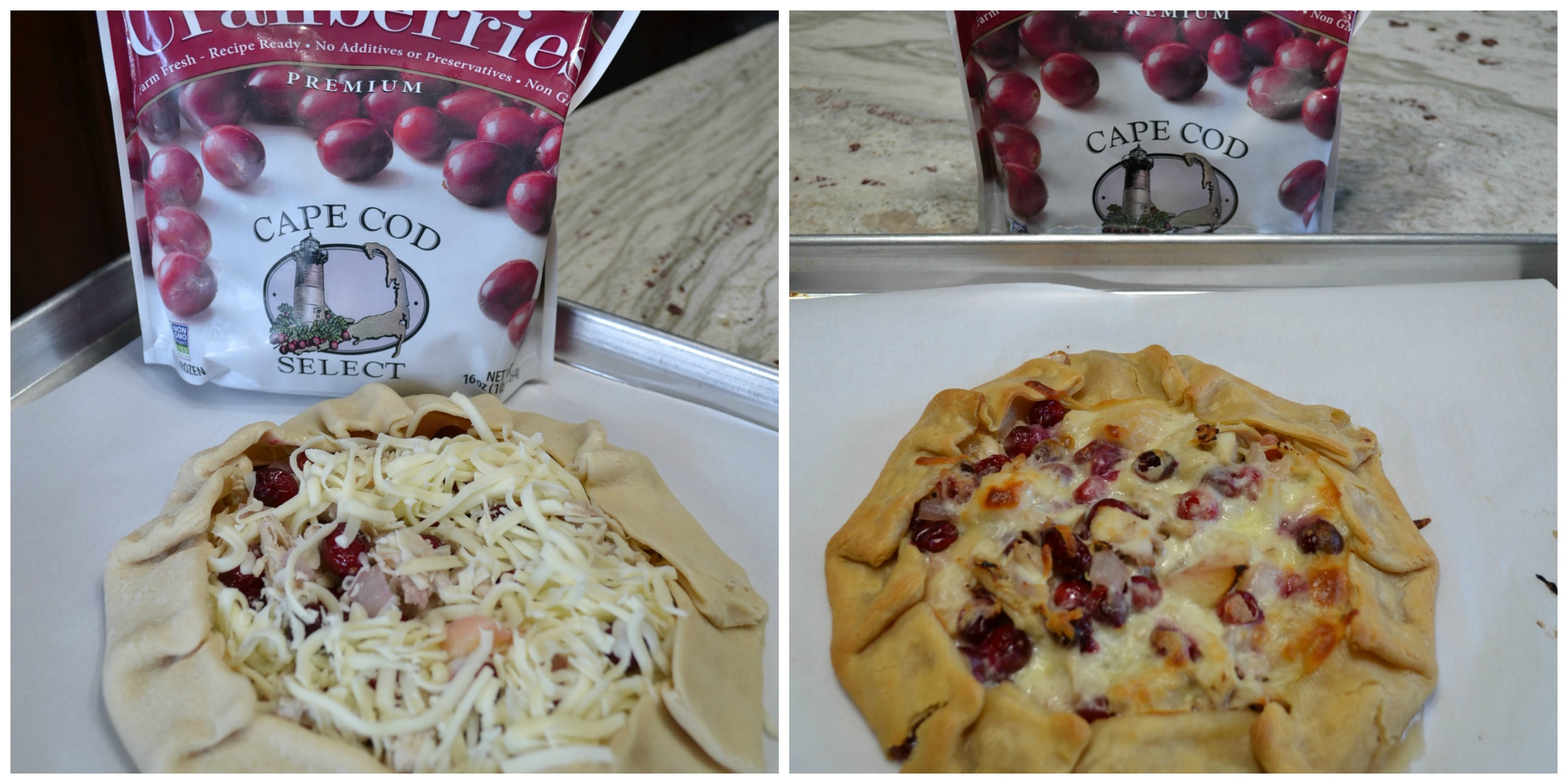 Transfer to a serving platter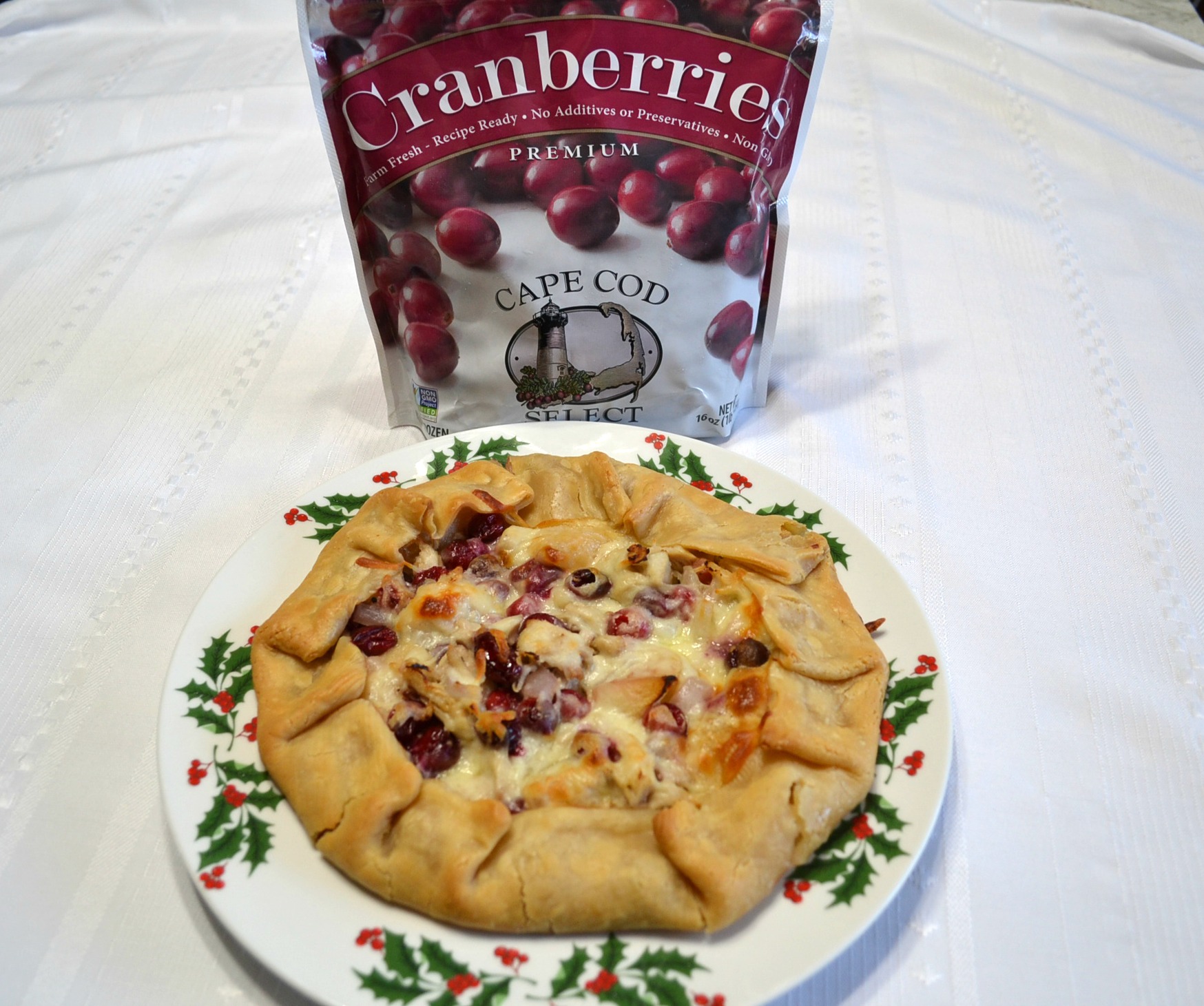 Cut into wedges and serve warm.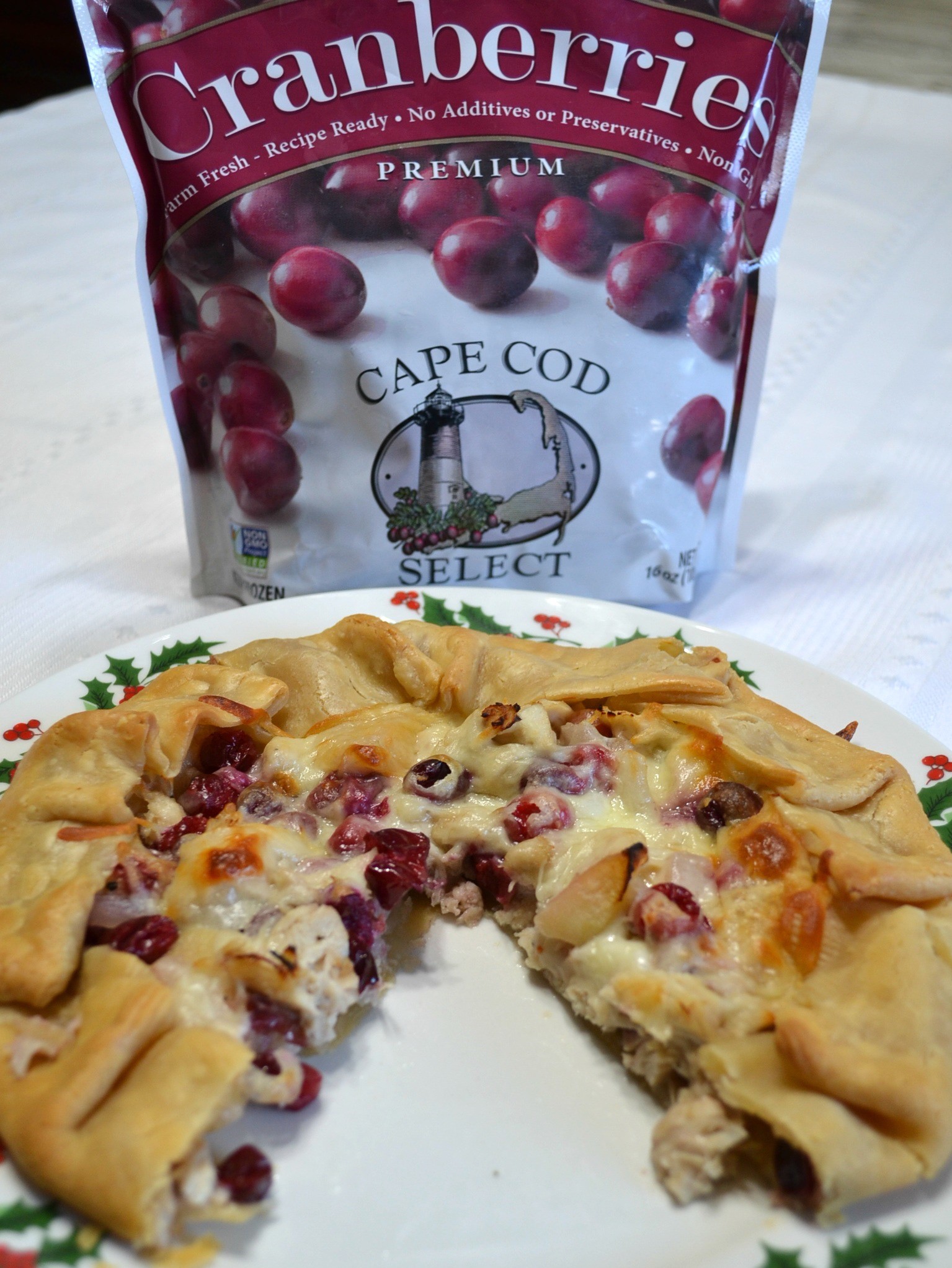 This crostada is a great way to use up the leftover turkey and add holiday flair with the beautiful cranberries.
Turkey Cranberry Fontina Crostada
2016-12-29 17:43:21
Serves 4
Ingredients
1 (9-inch) refrigerated pie crust
1 Tablespoon butter
1 medium-large golden delicious apple, peeled and chopped
1/2 cup Cape Cod Select Premium Frozen Cranberries
1/4 cup sweet onion, chopped
1 1/2 - 2 cups cooked skinless, turkey breast, chopped
1 cup shredded fontina cheese
Instructions
Preheat oven to 350 degrees F. Set pie crust out of refrigerator to soften.
Melt butter in a medium size skillet. Add the apples, cranberries, and onions. Cook over a medium heat, stirring frequently, until the apples start to brown. Stir in turkey and continue to cook about 5 minutes. Remove from heat and stir in 1/2 cup of the cheese. Set aside and allow to cool completely.
Line a large baking sheet with parchment paper. Unroll pie crust and place in the center of parchment paper. Spoon filling mixture onto pie crust. Spread to within 1 1/2 inches of edges. Sprinkle remaining cheese over the filling. Fold edges up onto about 1 inch of the filling.
Bake for about 25-30 minutes or until crust is light golden brown. Allow to set on pan 5 minutes.
Transfer to a serving platter. Cut into wedges and serve warm. Serves 4.
GRANDMA HONEY'S HOUSE https://grandmahoneyshouse.com/
Pick up a bag of Cape Cod Select Premium Frozen Cranberries and see what delicious holiday recipes you can create
.
Store Locator link: http://www.capecodselect.com/store-locator/
Be sure to follow Cape Cod Select on social media.
Facebook: htpps://www.facebook.com/capecodselect/#
Twitter: https://twitter.com/CapeCodSelect
Instagram: https://www.instagram.com/capecodselect/
Pinterest: https://www.pinterest.com/capecodselect/
Please follow and like us: