Sunday is the Super Bowl and as football fans everyplace know, this requires having lots of food. I am happy to share some of the Super Bowl foods that our family will be serving.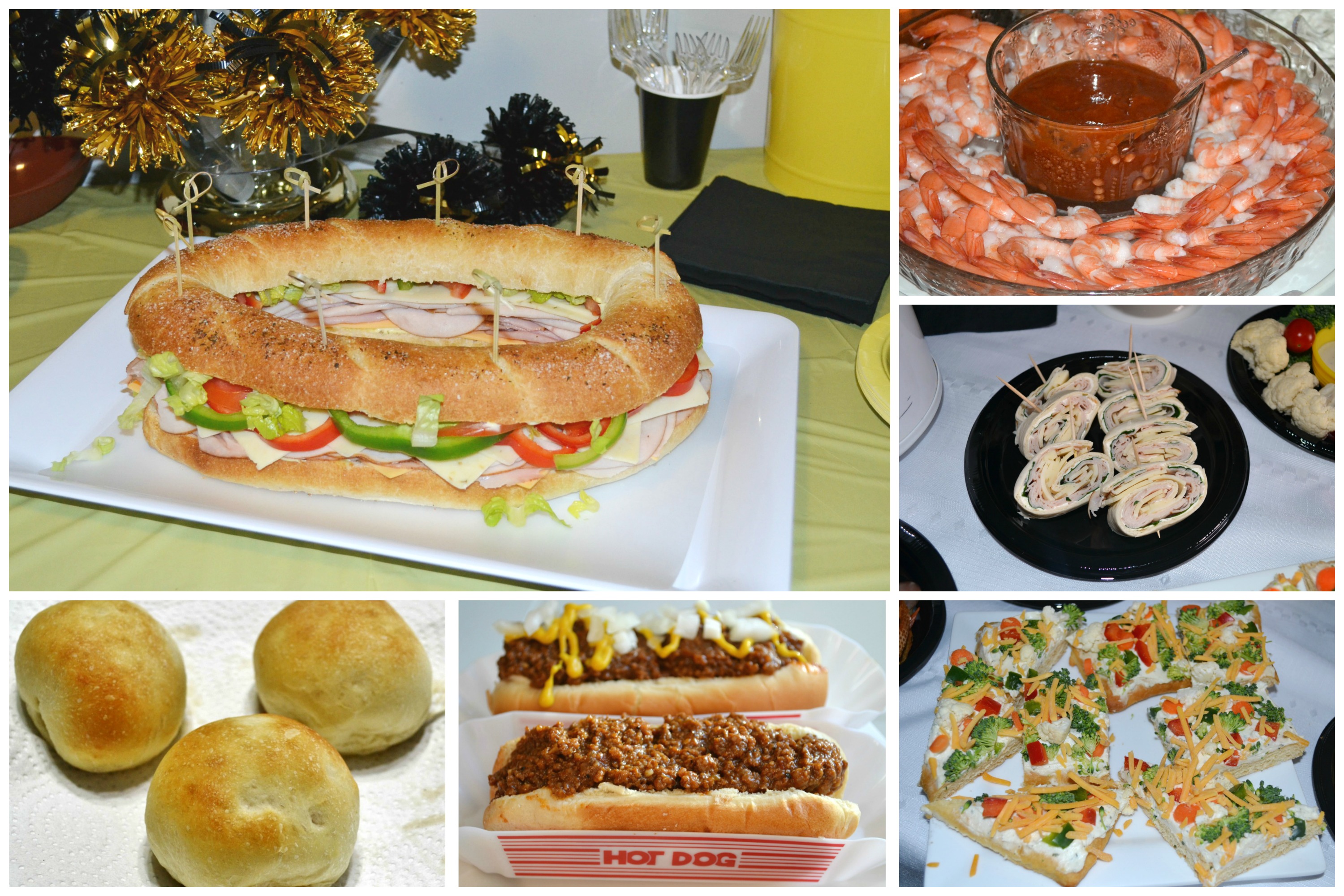 I like to set up different stations from appetizers to desserts. Next, decorate the tables with the team colors of the 2 teams playing. The Super Bowl foods are also served in a variety of forms, such as dips, soups, sandwiches, finger foods, and can be a mixture of store bought and homemade.
I set up one table with a variety of chips and dips.
Potato chips, nachos, cheese puffs and dips go with everything here.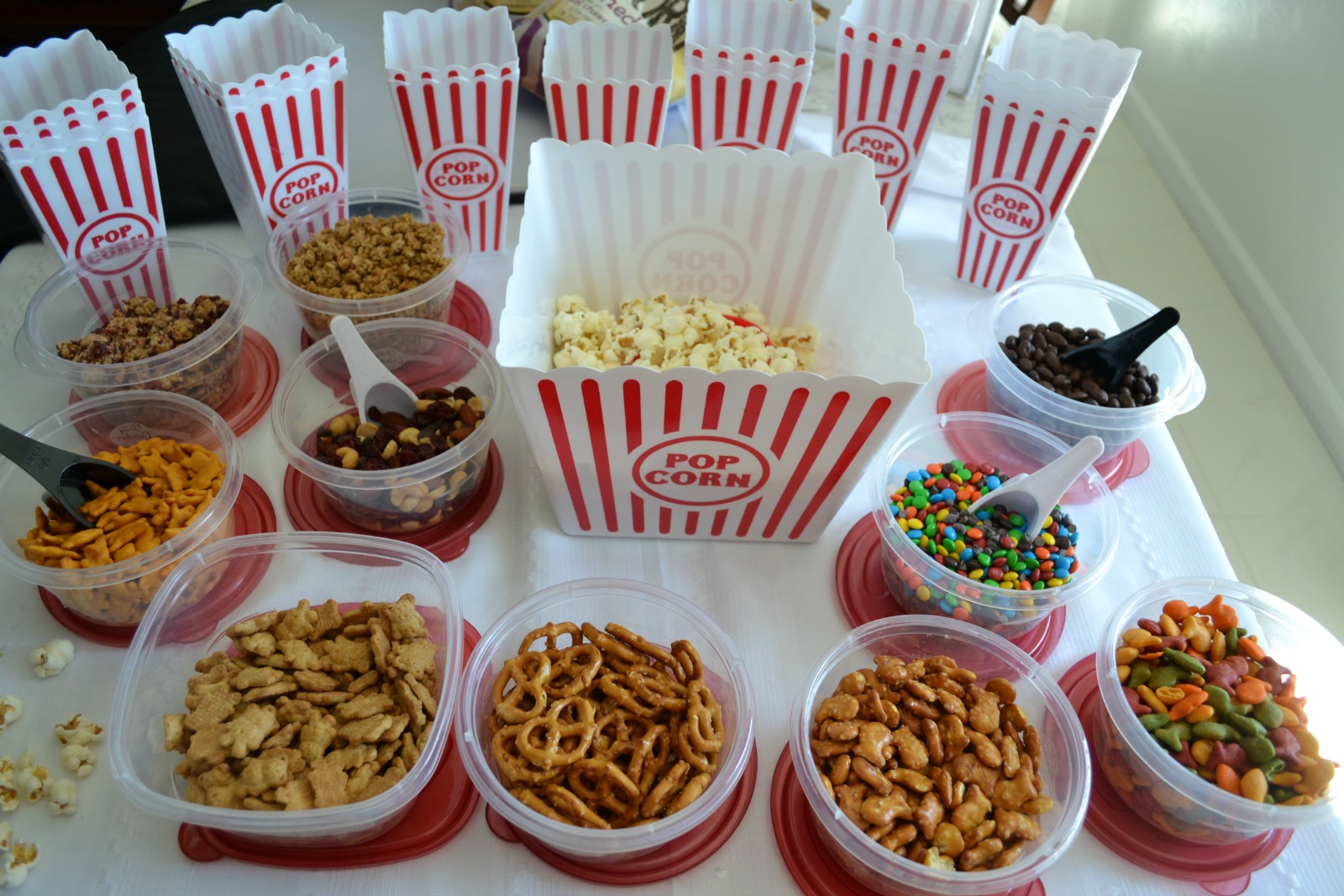 The children that come to our house love the popcorn bar that I have done in the past.
The appetizers I like to serve are the basic vegetable-dip tray, a cheese tray, a vegetable pizza, Rotel-Velveeta dip, and meatballs in a BBQ sauce. We also order a variety of chicken wings.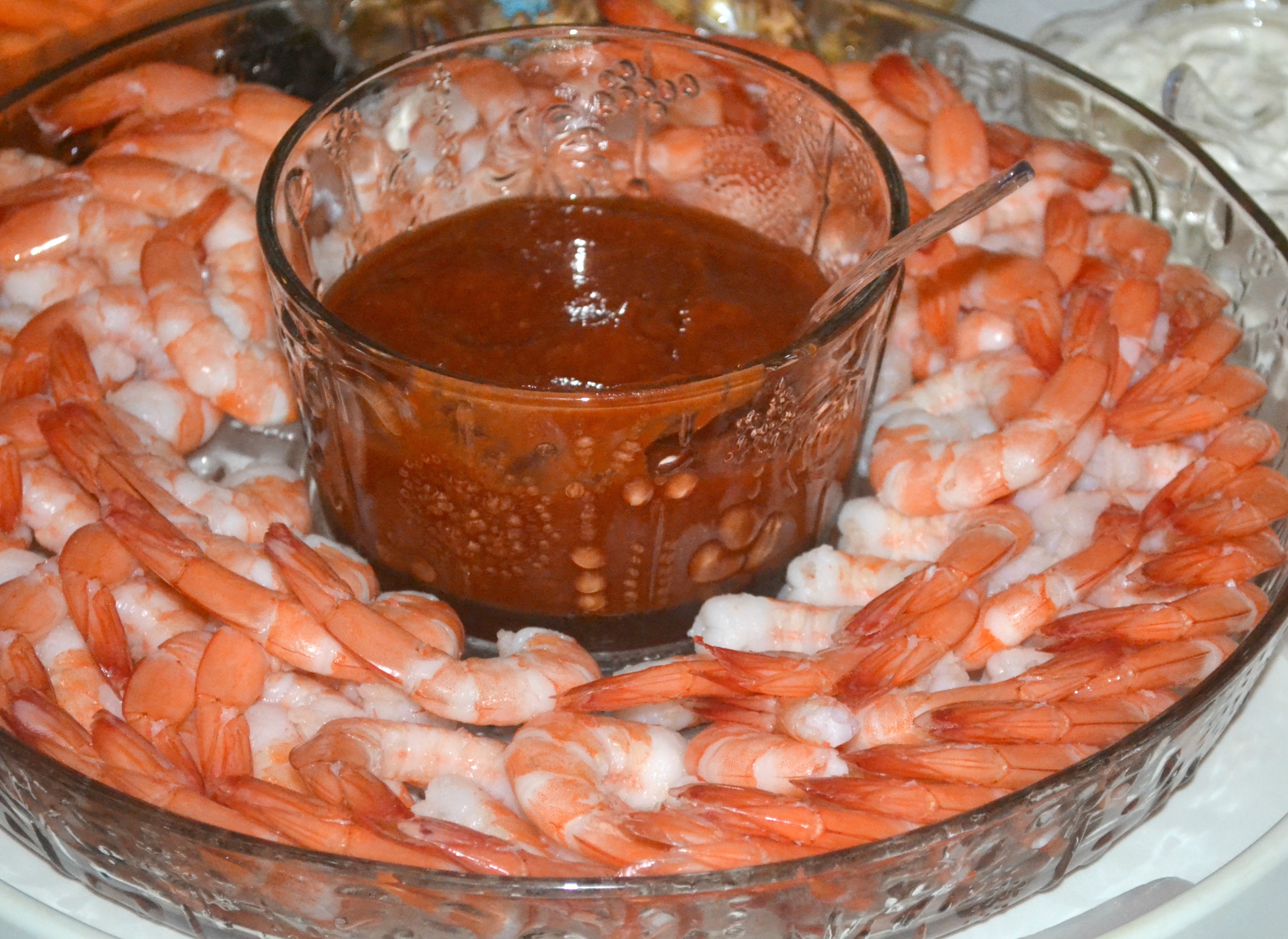 My husband always like to make this Shrimp-Cocktail tray.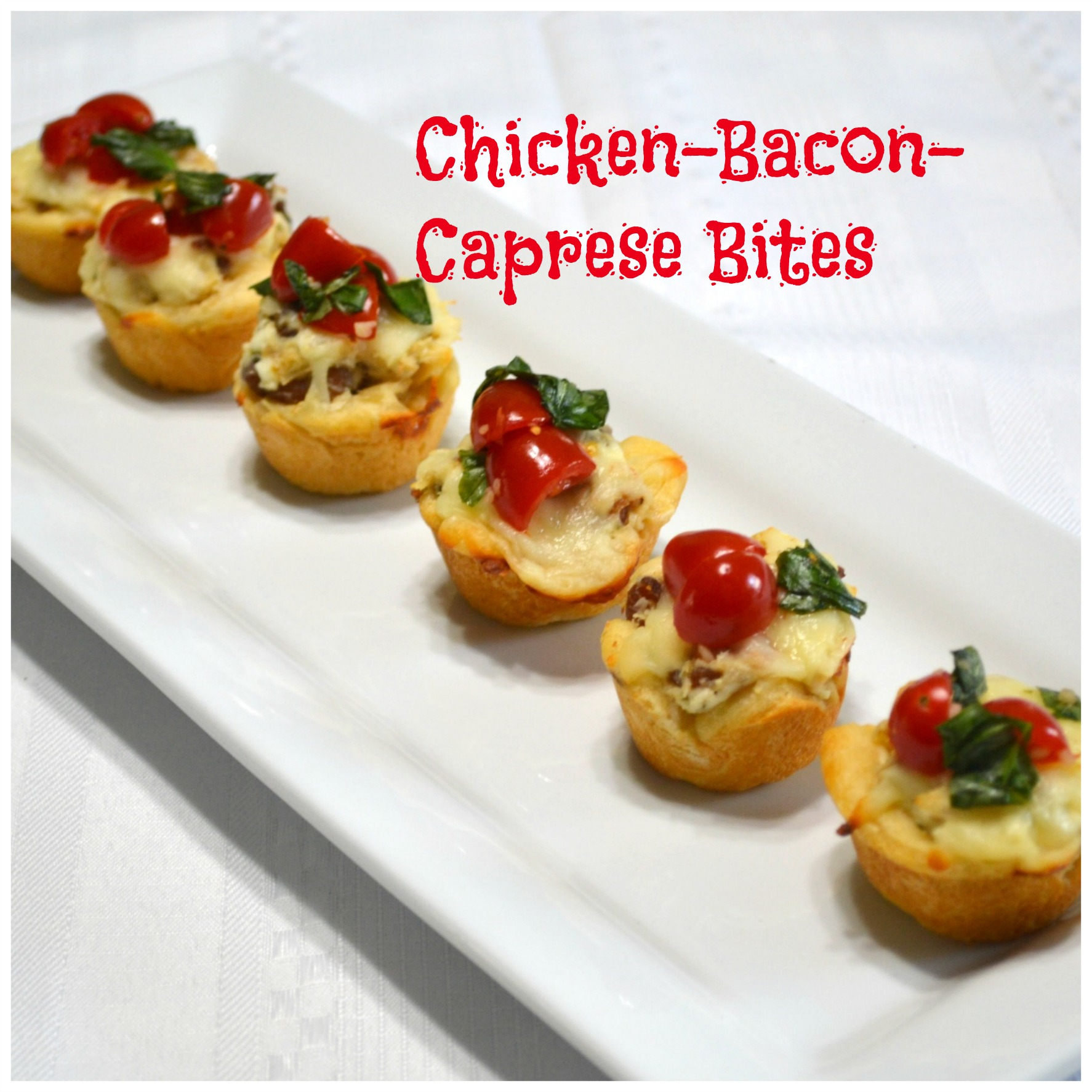 These Chicken-Bacon-Caprese Bites are a tasty appetizer.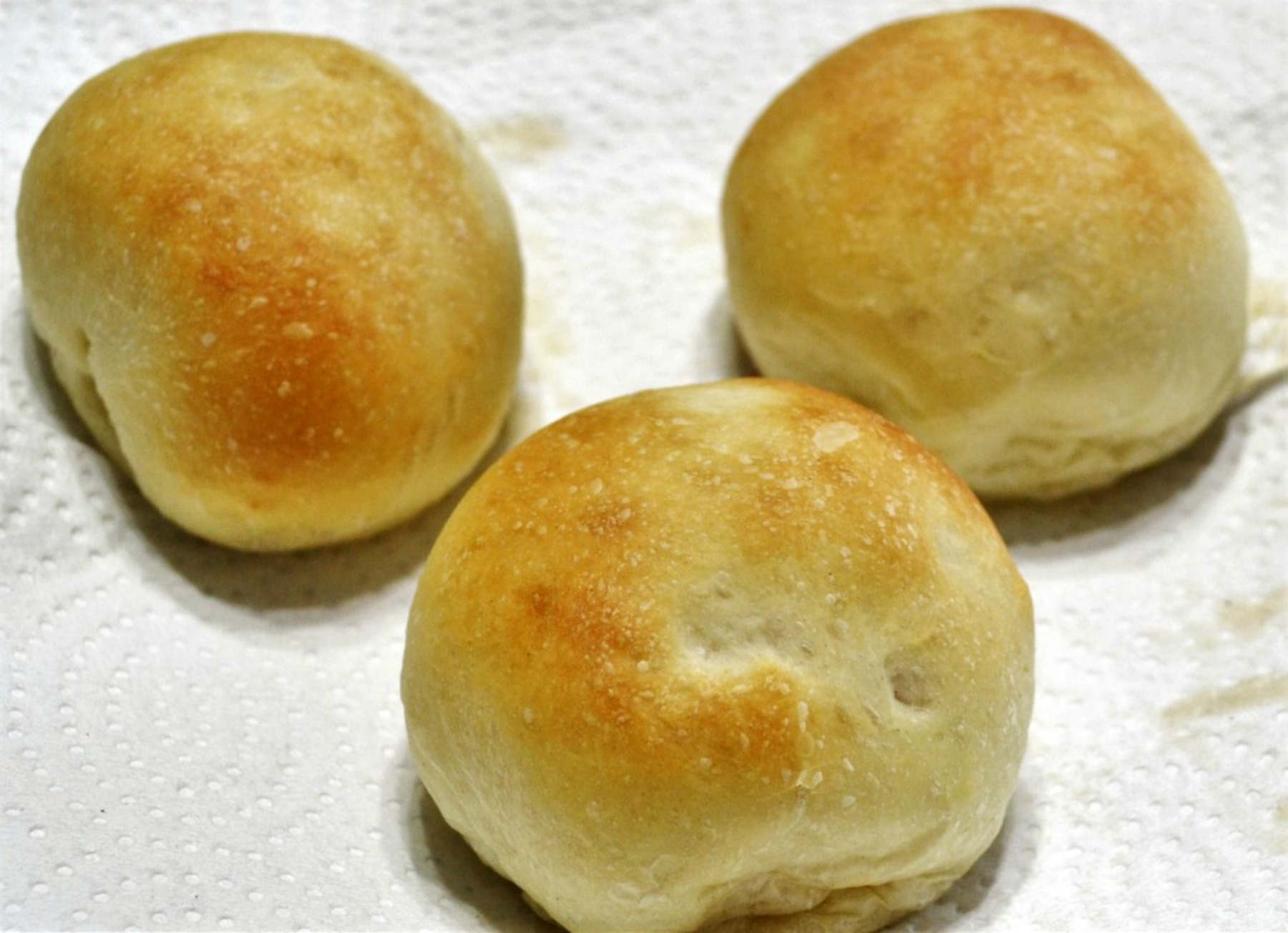 Pepperoni Rolls are always found on a table of appetizers if you are from WV.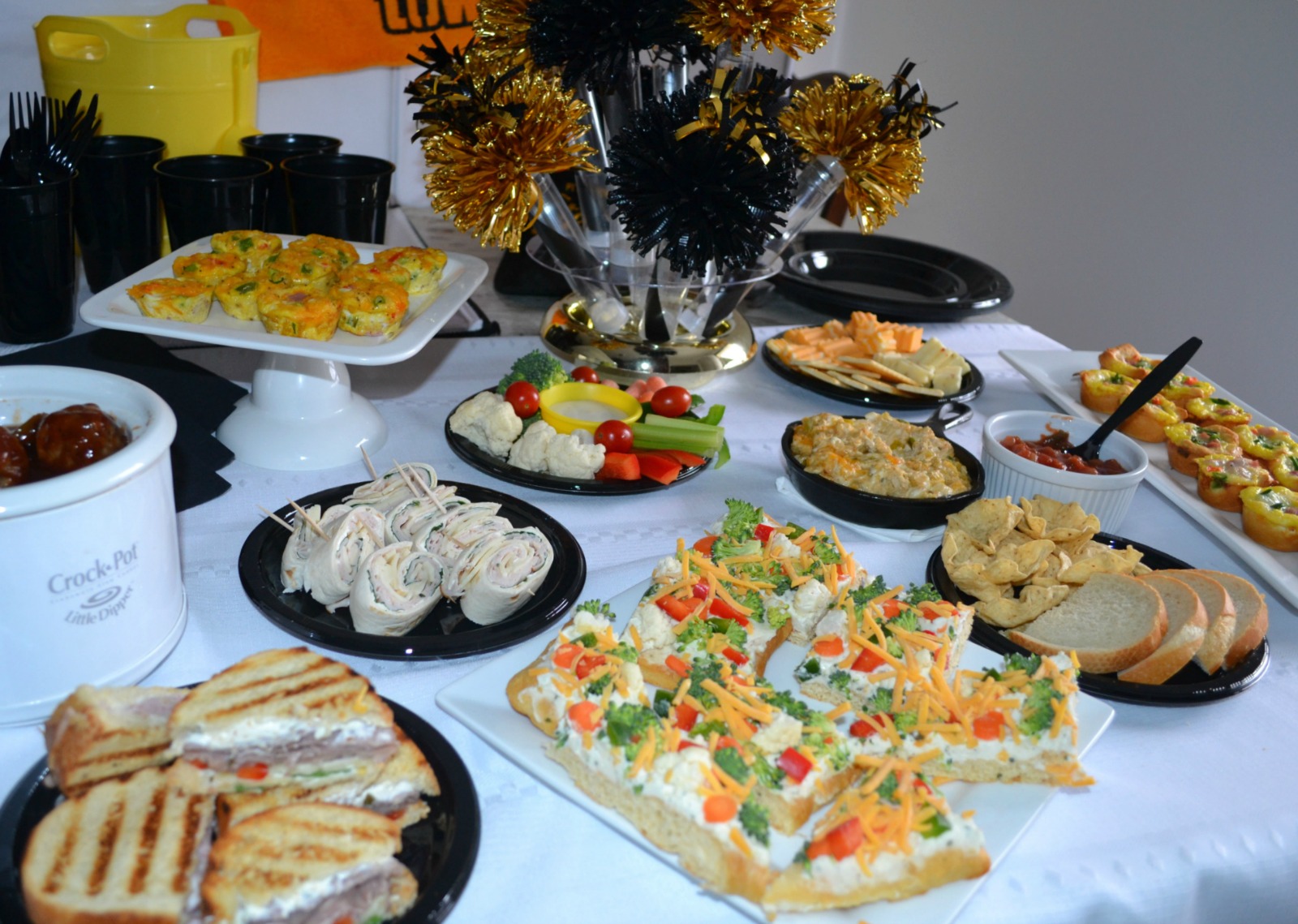 If you will only have 2 people watching the big game, here is a post that I did on game day snacks for 2.
The next station of our Super Bowl foods is the soup station. It is usually cold and snowy around here on Super Bowl Sunday, so a big pot of hot soup is perfect.
You can easily serve any kind of soup, but Chili is our favorite.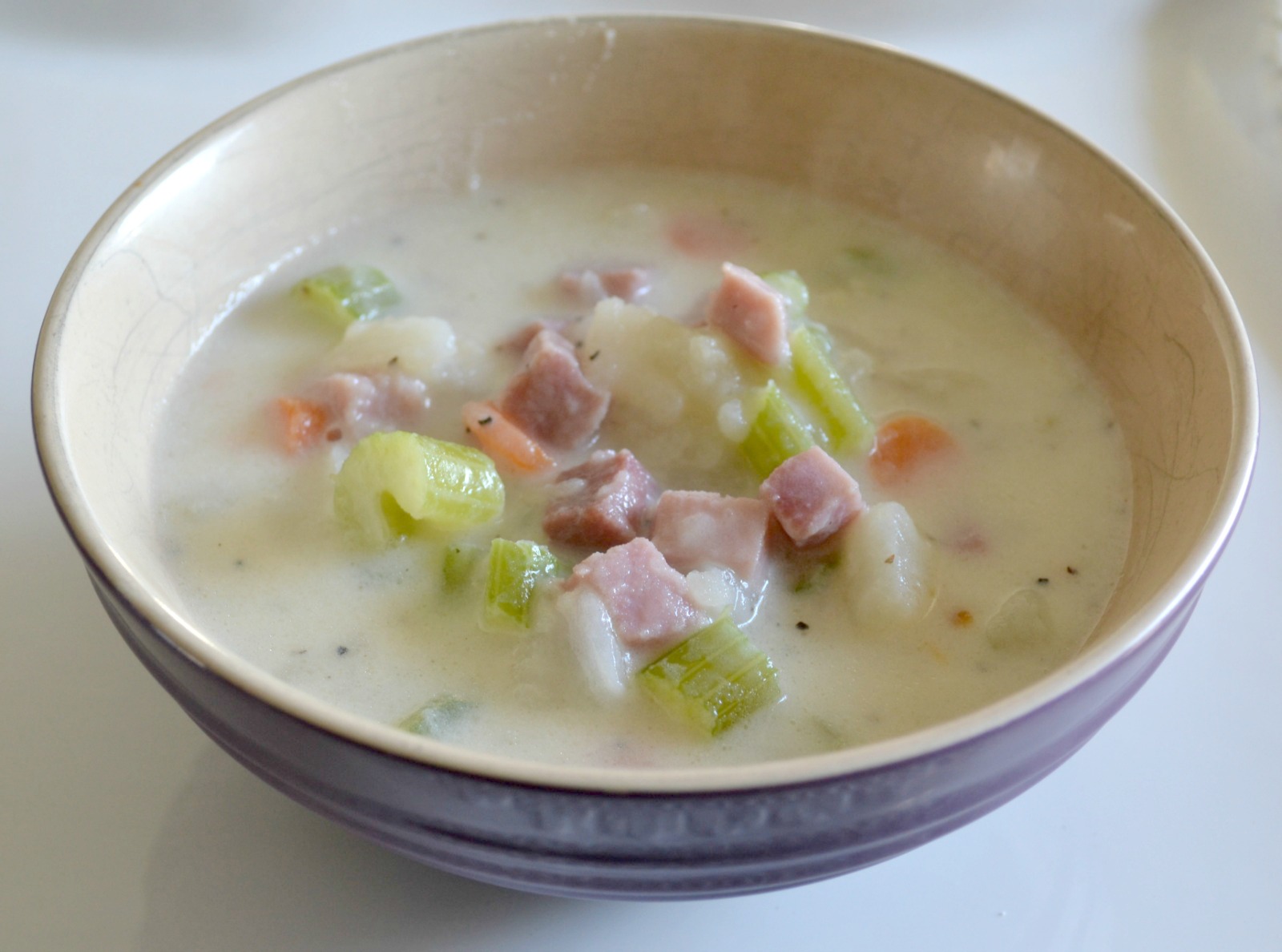 Here are some other soup recipes that I have posted if you would prefer a different one.
A Sandwich station really makes it look like a party.
Sometimes I make a variety of finger sandwiches, such as chicken salad, ham, salad, and cheese salad. I cut them out with a football shaped cookie cutter and serve on a tray. These are also great when served on croissant rolls. An easy idea is to make a meat and cheese tray, set out different breads and condiments. Your guests can make their own sandwiches.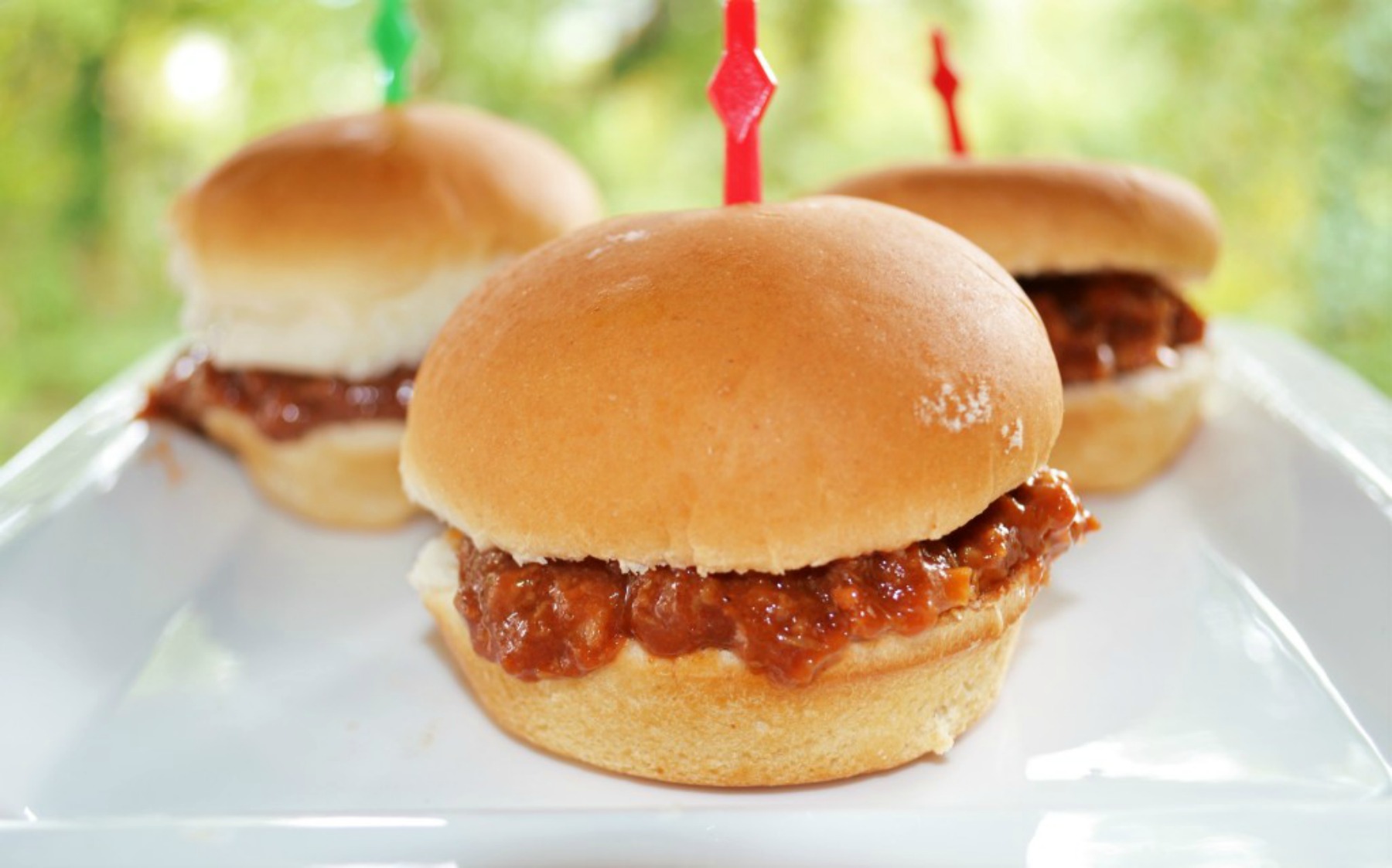 Pulled Pork Sliders are fun to serve and are great for the kids.
My husband created a recipe for homemade hot dog sauce this past year and we have enjoyed it so many times. I think that hot dogs with this sauce will be on our menu for sure.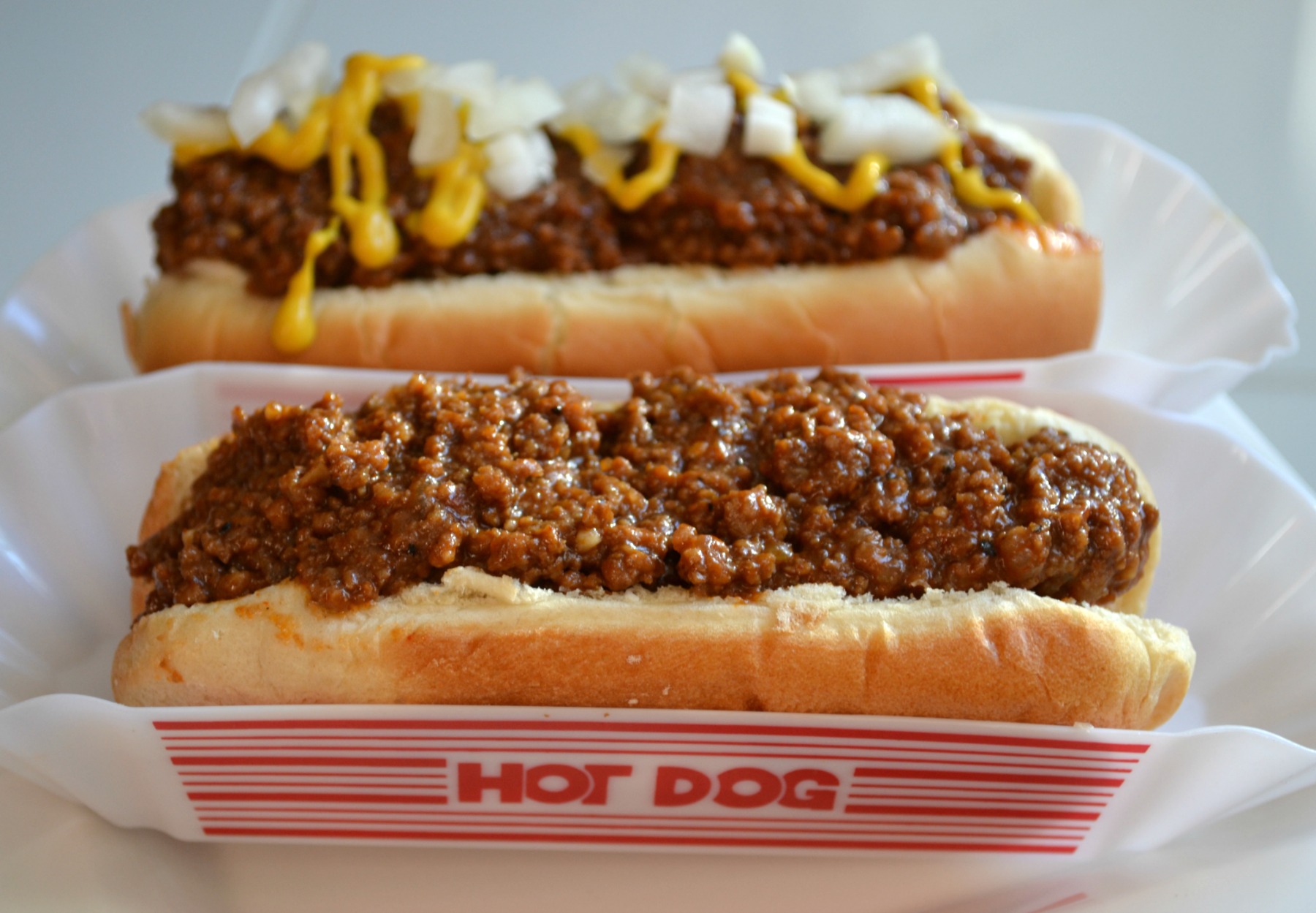 Grandpa Bob's Homemade Hot Dog Sauce
I made this Sensational Stadium Sandwich a few weeks ago and will make it again for our guests.
The dessert table will be decorated sugar cookies, brownies, and a large football decorated cake. We also set out a tray of fresh fruits.
Have a great Super Bowl Sunday, even if you are only watching for the funny commercials. Make sure to feed you hungry crowd well.
This post was shared @ Blogging Grandmother's Link Party.
Please follow and like us: