I received a Roomba for Christmas last year and wanted to share my thoughts on this.
Mine is the iRobot Roomba 880.
I had seen the Roombas previously,but did not think that I wanted one until the past year.
My daughter with 2 small children and a dalmation, had new hardwood floors installed and bought this Roomba. It runs daily through her house and keeps the floors so clean.
I remember that my mother owned an earlier version years ago and loved how it performed. She became very ill and told me so many times what a great invention this was.
Later, she was not physically able to vacuum and my father had very bad knees, which made it difficult for him to do it either.
I feel that this would be such a helpful gift to give someone elderly or who has a physical disability.
The floors in my home are carpet, laminate and tile. I always run the sweeper daily in some of my rooms. My family actually makes fun of me for being so particular about the house. I have the most expensive sweepers and scrub my floors on my hands and knees, so I was skeptical about what this little Roomba could do.
My Roomba is now a part of my daily routine. My husband wants to order a second one, so I can have one going on each level of our house.
I was a little intimidated at first thinking that I may not be able to figure it out, but if I can understand it, anyone can.
The following is a little information on my Roomba.
Mine is the 880, there are different series with different features. The cost of mine was around $700. Prices on different models run from $300 to around $800.
She lives on this HOME BASE, where she can get some rest and recharge.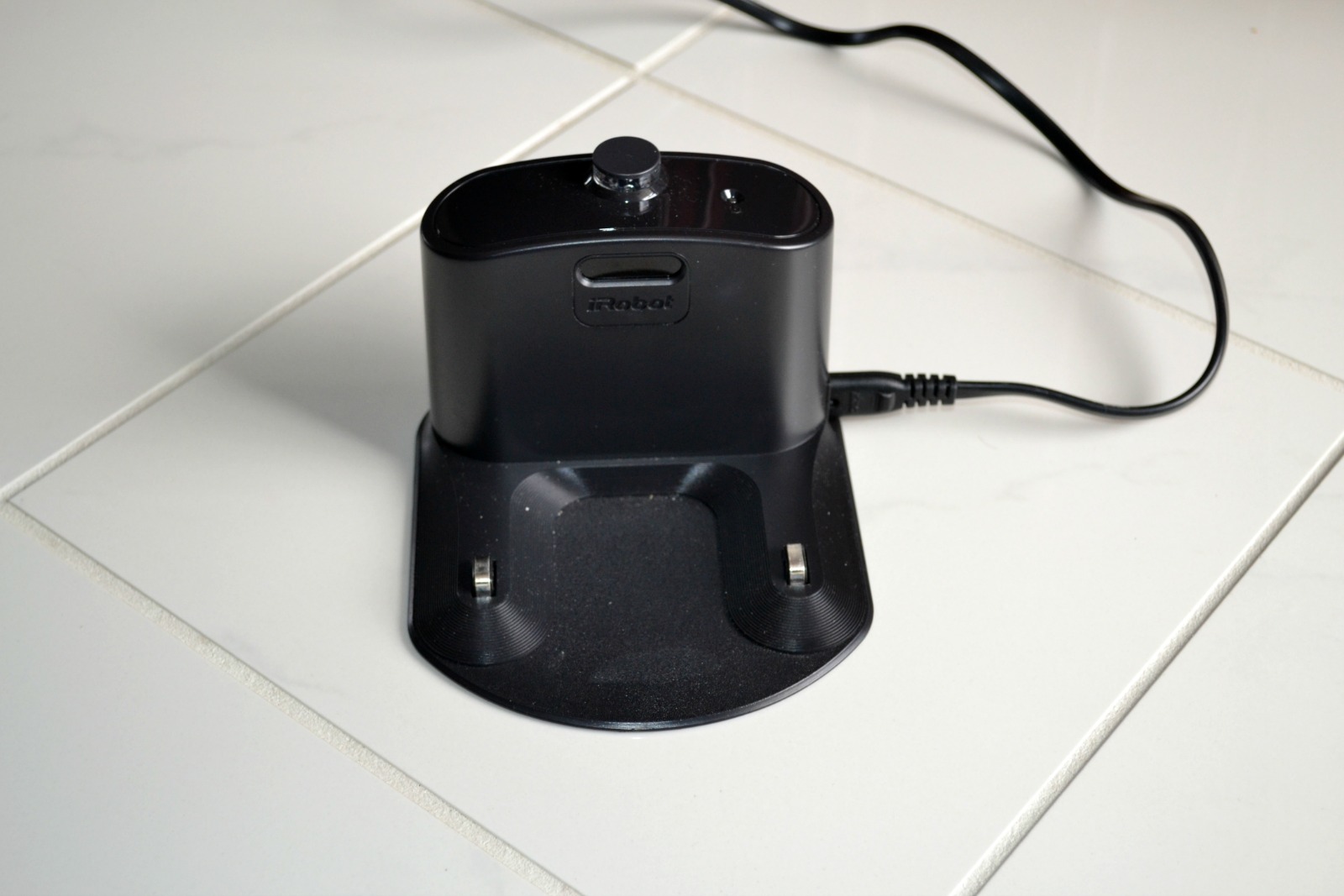 You can carry Roomba to a room and press the start button or use a remote that is included. At the end of the cleaning, or when the battery is getting low, it will return to this HOME BASE to Dock and recharge.

There are accessories called Lighthouses/Virtual Walls that you can set in different rooms to guide the Roomba or to keep it from going any place you do not want it to go.
My house is divided into different levels, so it does a level and then returns to the dock. A great feature is that it does not go off of stairs.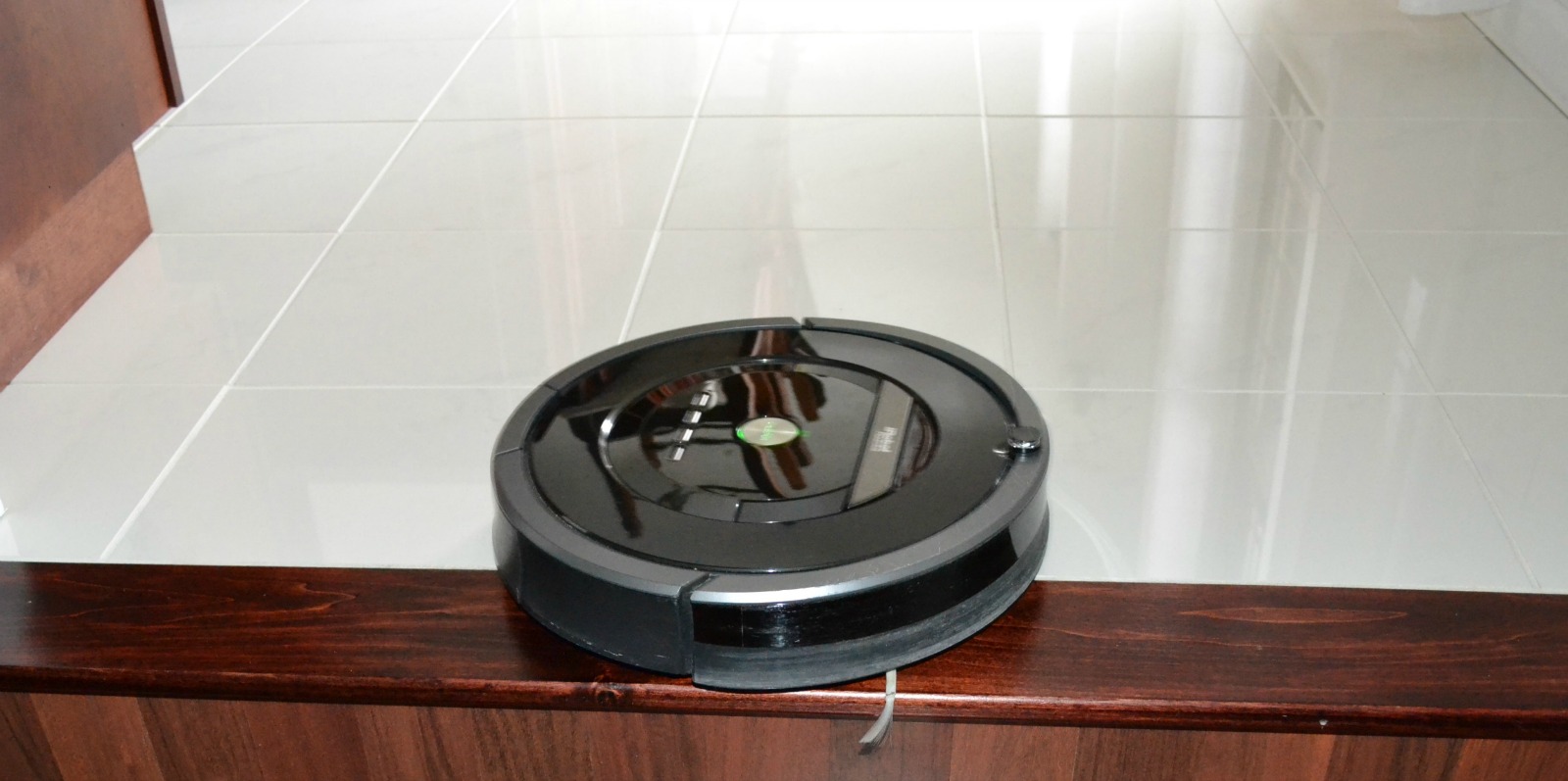 It is easy to empty the dirt bin, and I wipe off the filter each time I empty it.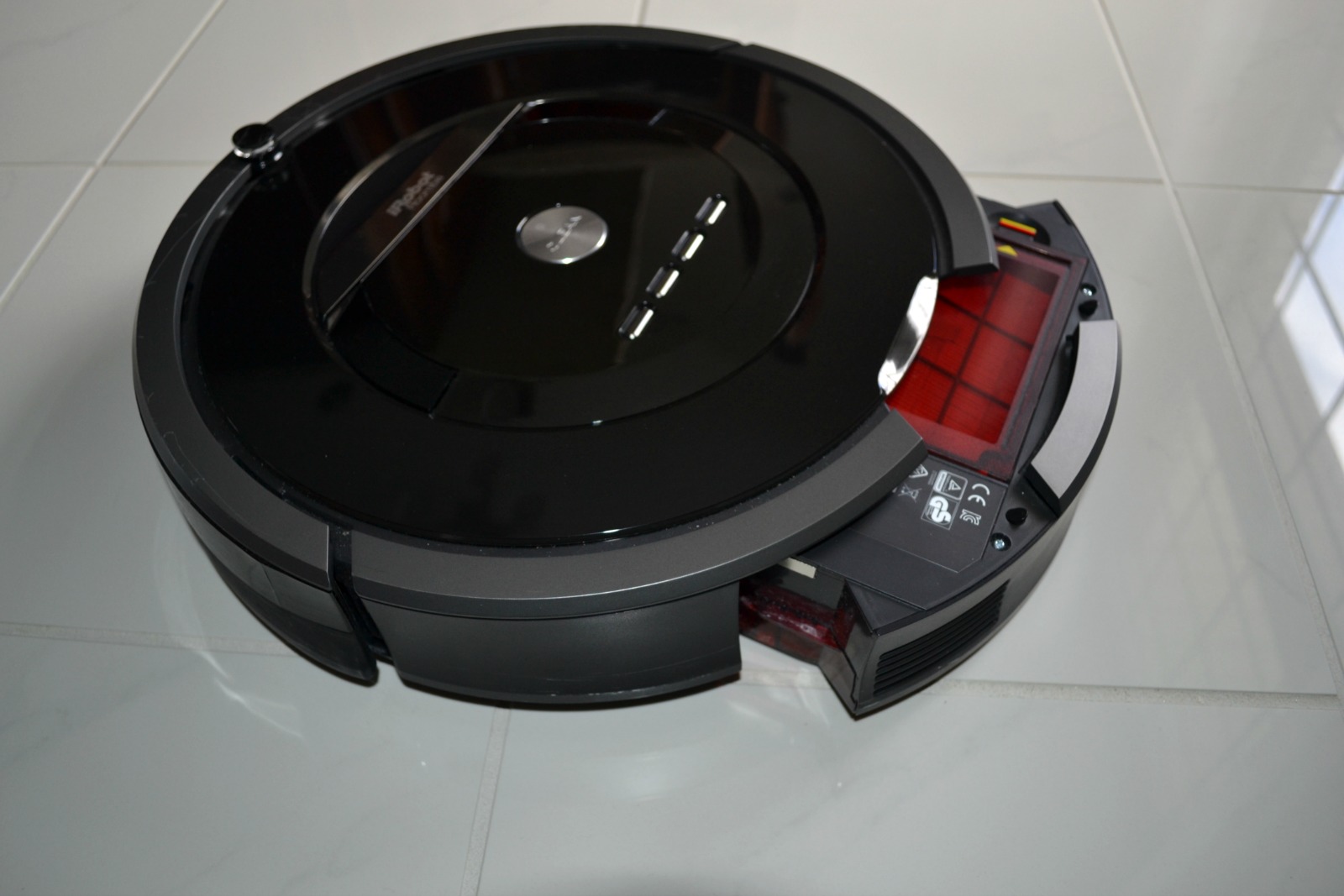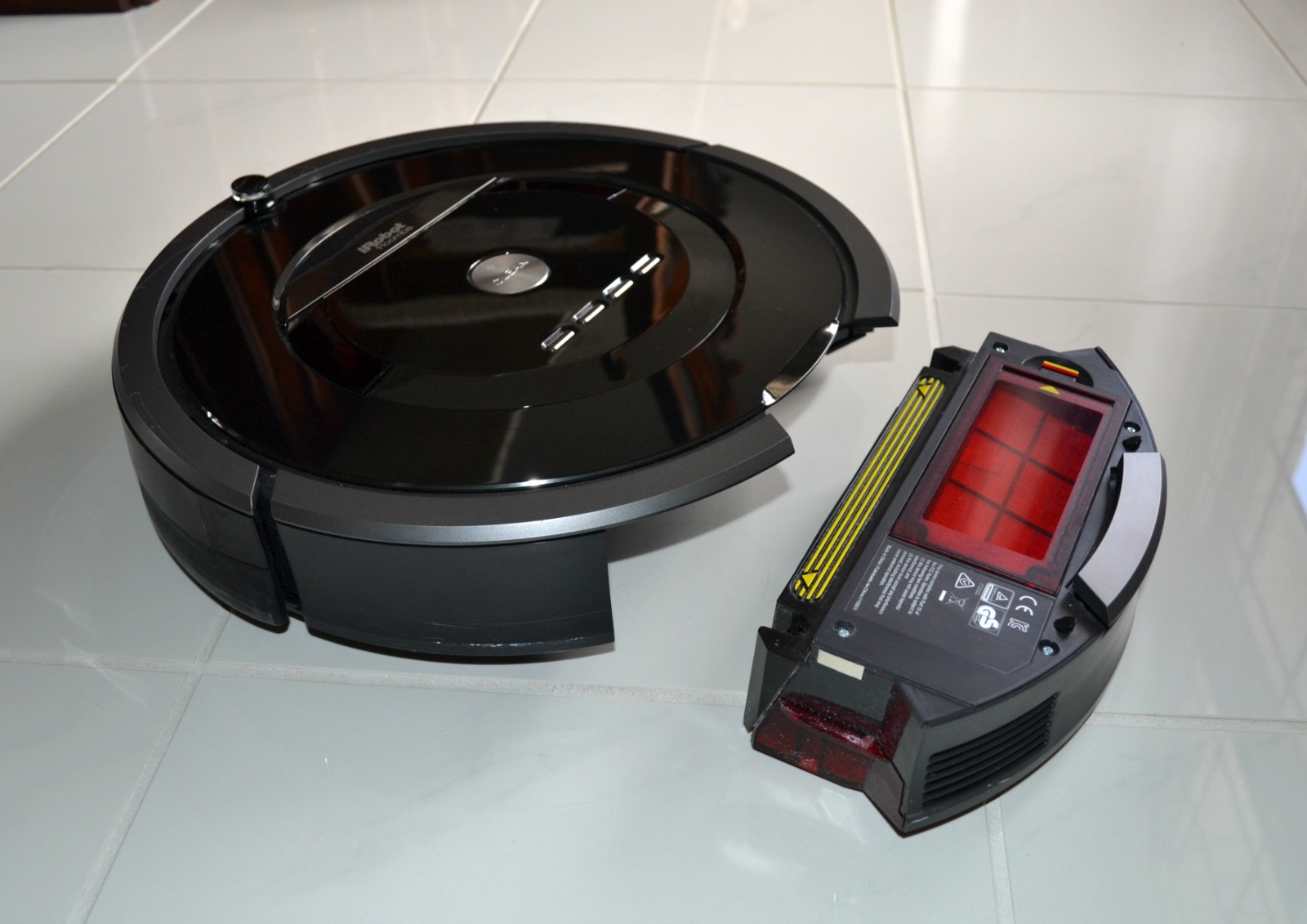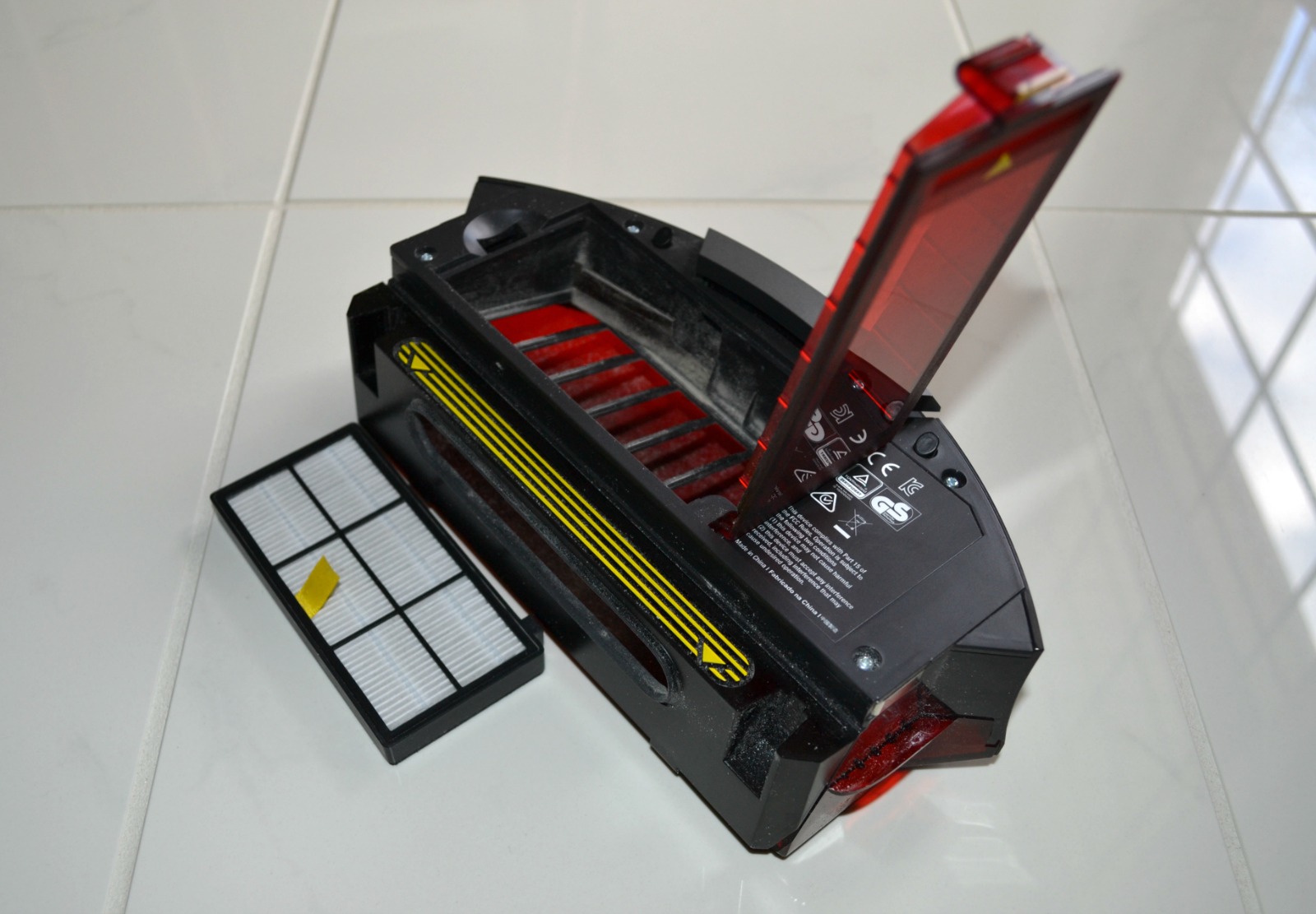 I would say that it holds a lot of dirt before needing to be emptied. There is a red light (trash can) that comes on when it does need emptied.
You can set a schedule and it will clean once a day for up to 7 seven days. I have not tried this yet, I just set it in the level of the house I am cleaning and move it to a different one later.
I have found that it does an excellent job on all of my floor types. My carpet is berber, so I do not know how it does on a heavier grade of carpet. She gets my tile and laminate floors cleaner than I do. The small brushes along the sides of the Roomba go along the baseboards and throws the particles out onto the floor. She then comes back and picks this up. I have also noticed that she is able to get dirt or sand out of the grout with her brushes.
Another great feature is the spot clean for little spills/messes.
We refer to the Roomba as a "she" since the voice on the product is female.
She is able to go under my kitchen cabinets and dishwasher.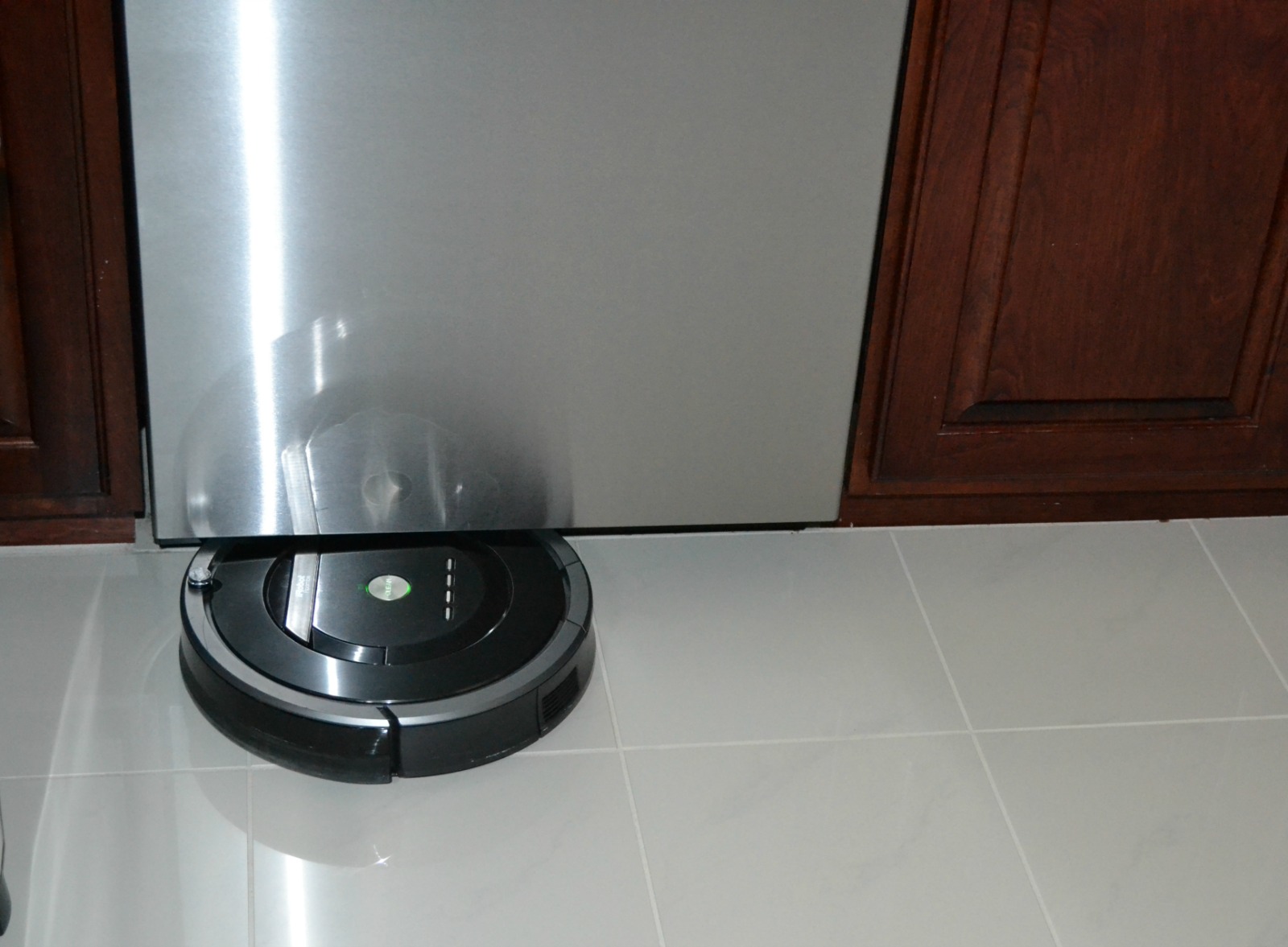 I guess this would depend on how yours are made. It can go under the dining room/kitchen tables and chairs, and beds also.
A few times, it has gotten stuck trying to go under my living room couch that is lower to the floor. This has been rare though.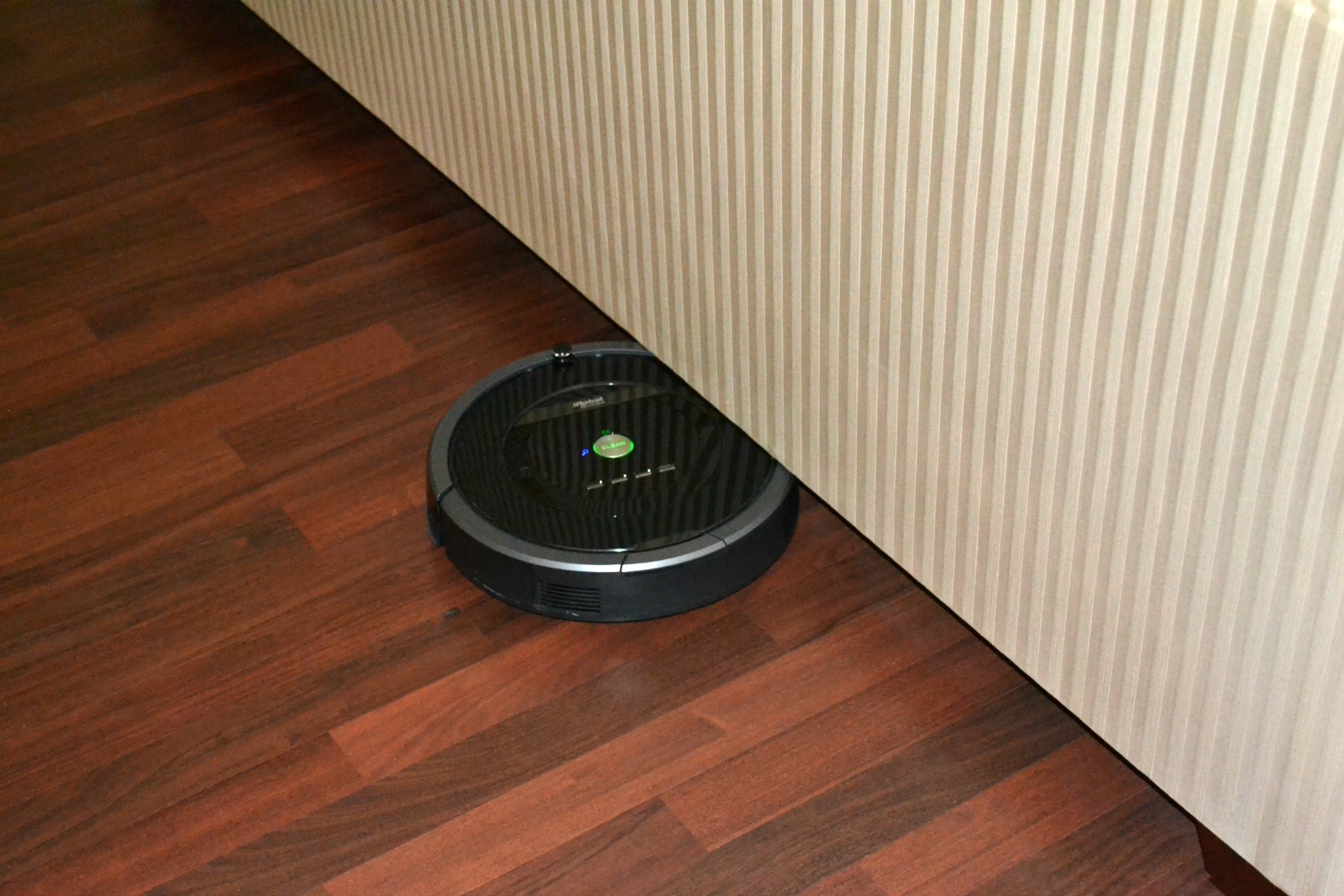 Here are some pictures of the Roomba going through my house on the different kinds of flooring.

Kitchen and Bathrooms: Porcelin Tile

Bedrooms: Berber Carpet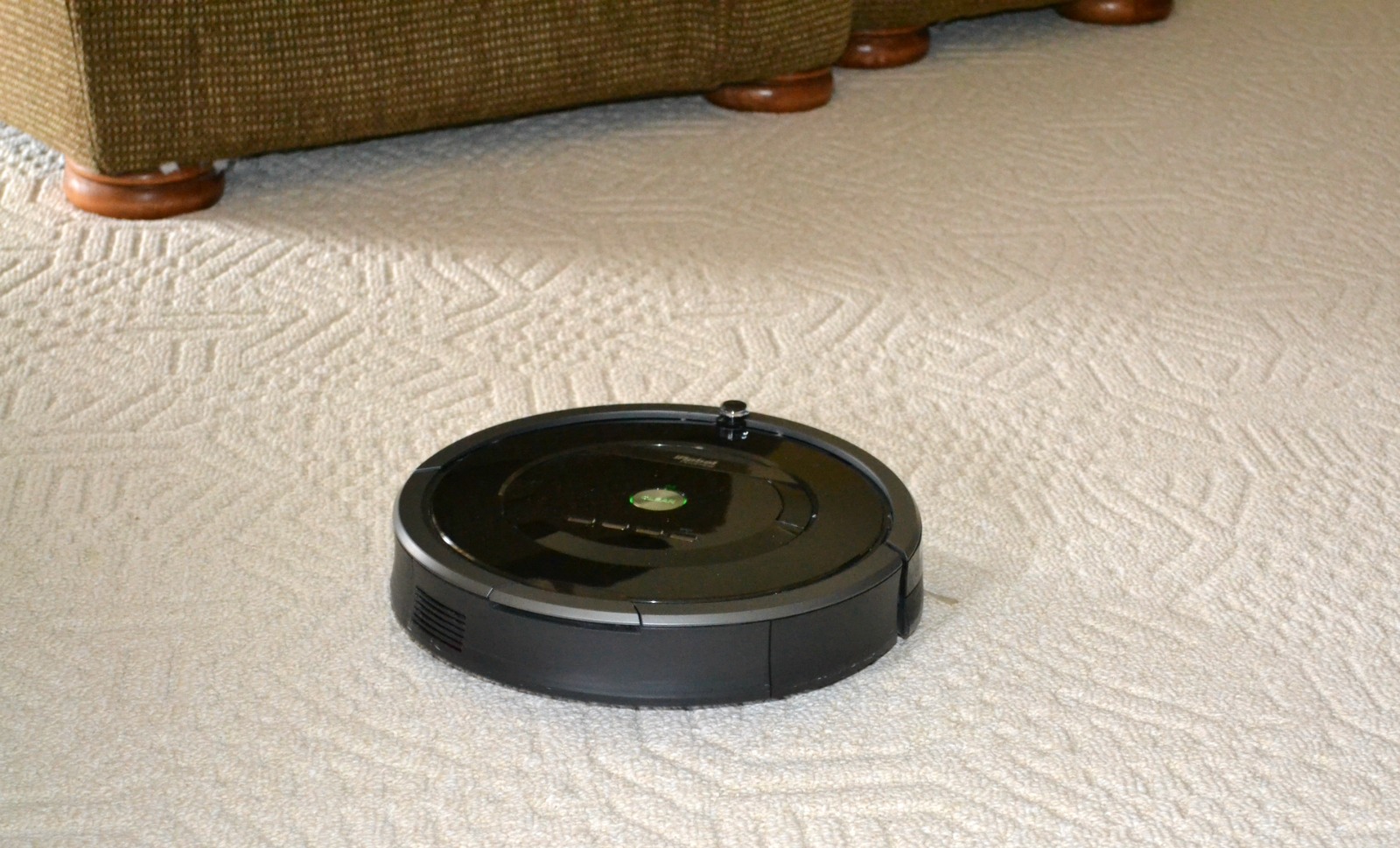 Downstairs Family Room: Berber Carpet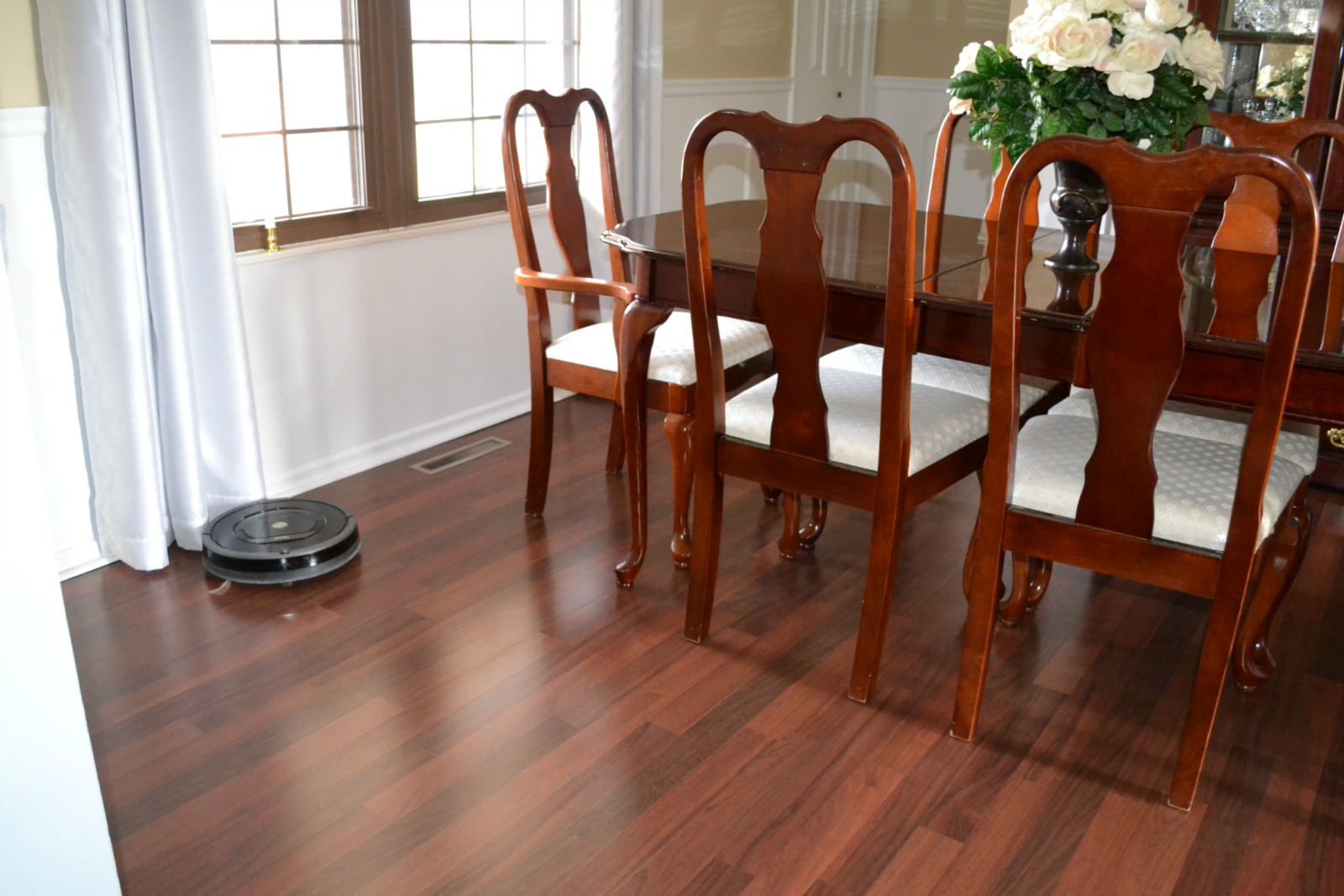 Dining Room, Upstairs Family Room, and Living Room: Laminate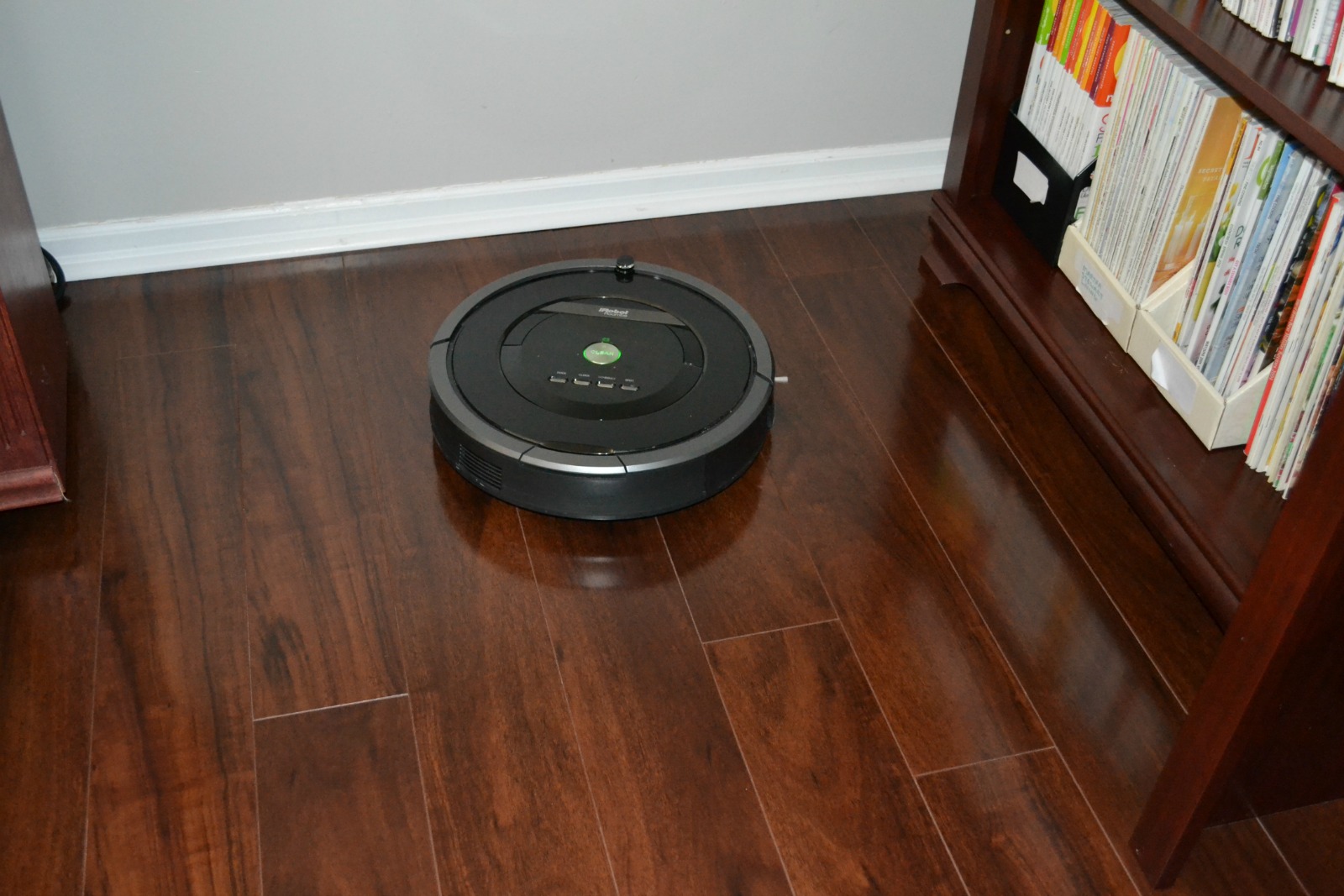 Office: Laminate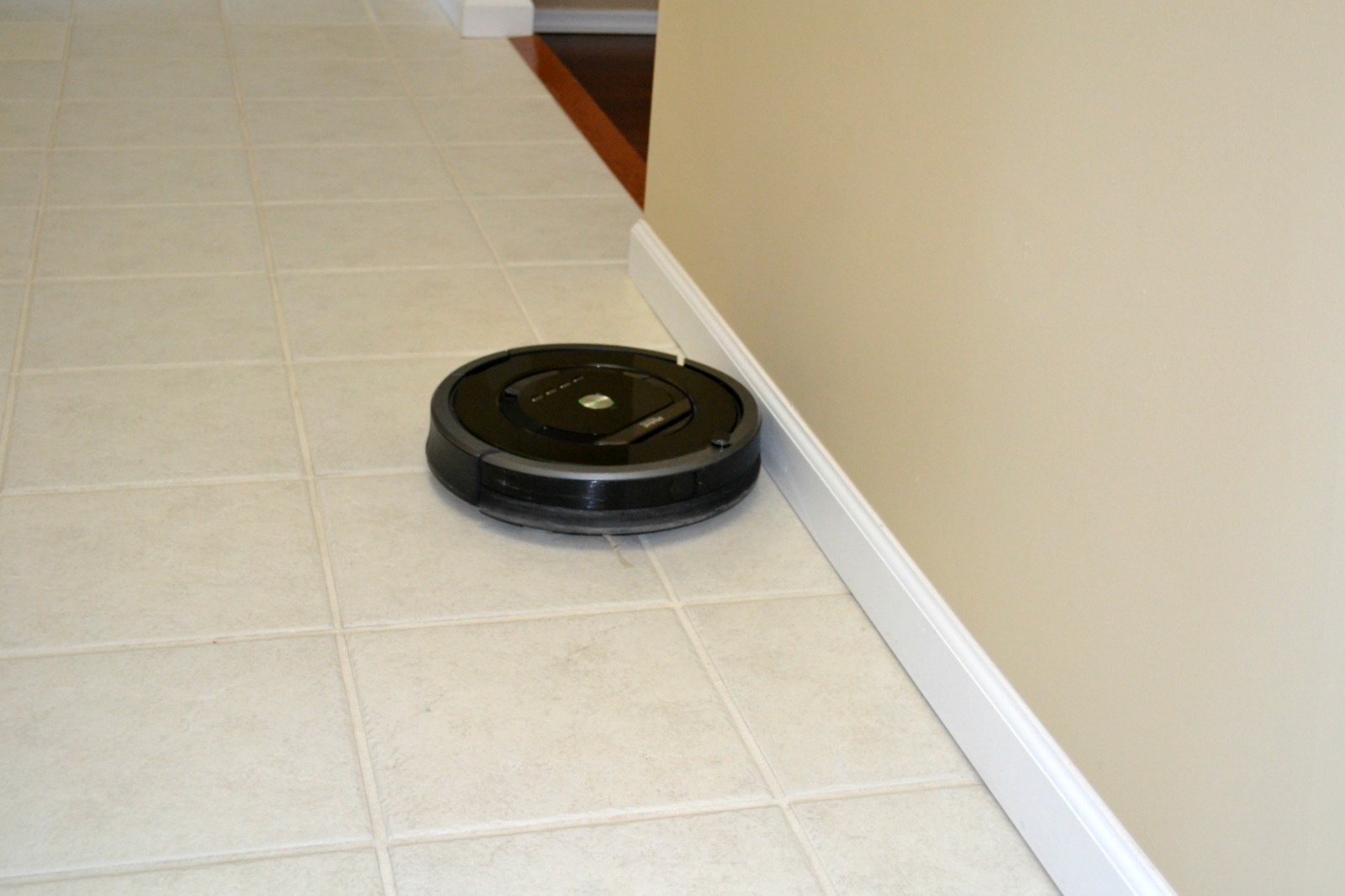 Foyer and Laundry Room: Ceramic Tile
I told my husband that as I am getting older, it becomes harder to scrub floors on my hands and knees, so in the future I would like to purchase one of their models that is made for scrubbing floors.
I do not have anything negative to say about this product and am so happy to own one. I would like to add that anyone with hardwood, laminate, or tile flooring NEEDS one.
( I did not receive any compensation for this review. The opinions expressed are my own. )
Please follow and like us: