*This is a sponsored post with Commercial Silk Int'l. I received this free product for an honest review. All opinions are 100% mine. #ad
#sponsored review #review Commercial SilkInt'l
I hope these colorful silk flowers from
Commercial Silk Int'l will brighten your day like they did mine.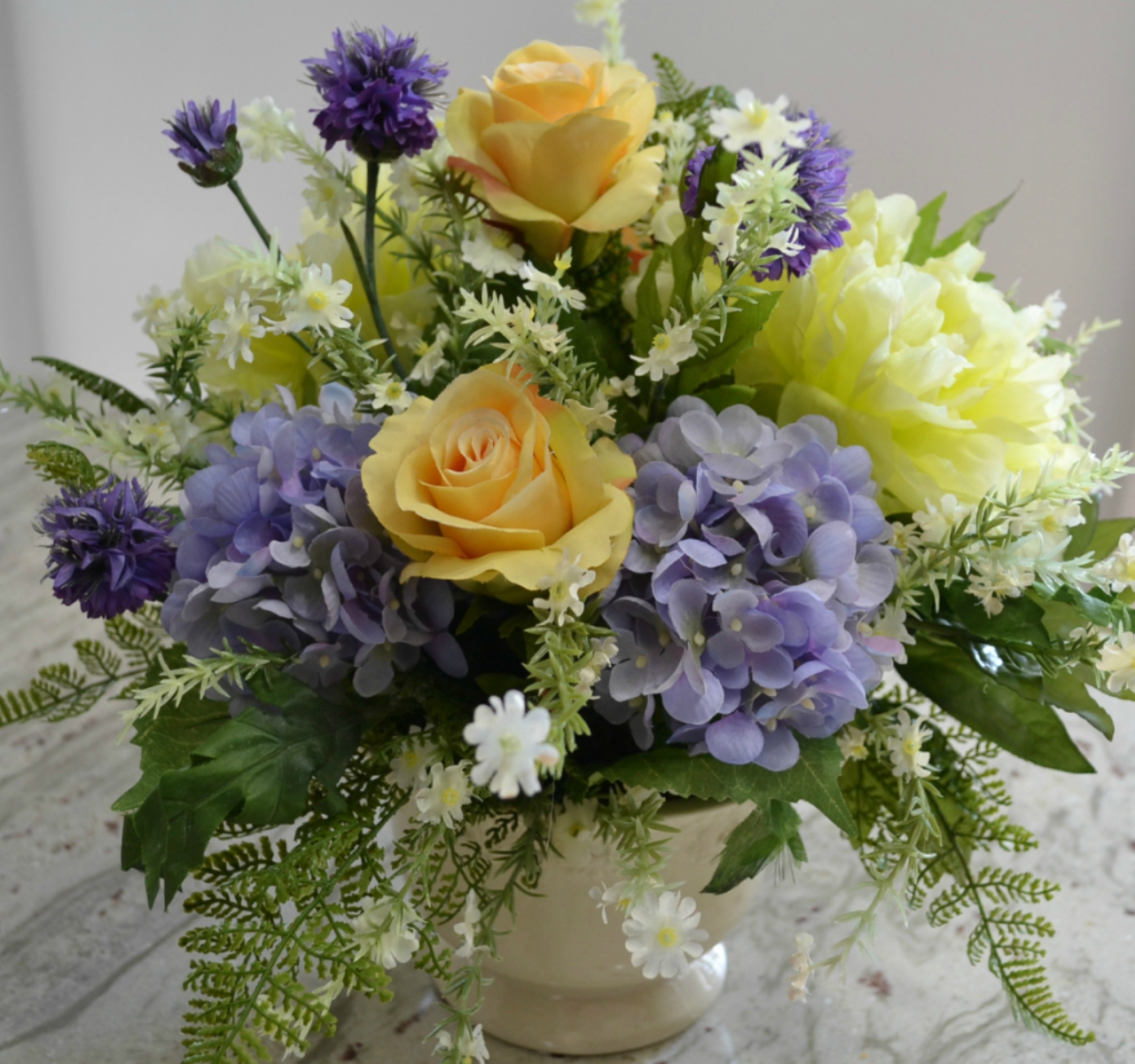 The past few weeks I have been working on spring cleaning projects. The months after Christmas seem so dreary, between the weather, and how bare the house is with the Christmas decorations taken down.
When I finish my cleaning, I love adding freshness to my rooms with colorful silk flowers and pretty candles.
I was so excited to receive an offer from Commercial Silk Int'l to receive a free arrangement to do an honest review. I had heard of this company previously, and knew they had high quality products. They have all sizes of arrangements, plants, and trees for inside and outside use, with variety of price ranges.
Commercial Silk is a leading designer, manufacturer and wholesale supplier of artificial trees, artificial plants, silk plants, silk trees, and fake palm trees for indoor and outdoor decorative use. Our large selection of trees, plants, greenery, flowers, topiaries, arrangements, palm trees & planters are hand crafted from quality materials and made exclusively for Hotels, Casinos, Office, Restaurants, and Commercial projects.
The reason that I choose silk arrangements is the convenience. There is no need to worry about watering, obtaining the correct amount of sun, and no mess! I hate cleaning up dead leaves, dirt from the pots, and most of all, the water marks that stain my floor. I have ruined carpet in the past from live plants and flowers. We now have new hardwoods, so I don't want to take any chances.
These colorful silk flowers arrived in a very carefully packaged box.
The arrangement came in 1 piece, and was tied on both sides to prevent it from being tossed around. It was wrapped in bubble wrap with FRAGILE on the outside of the box.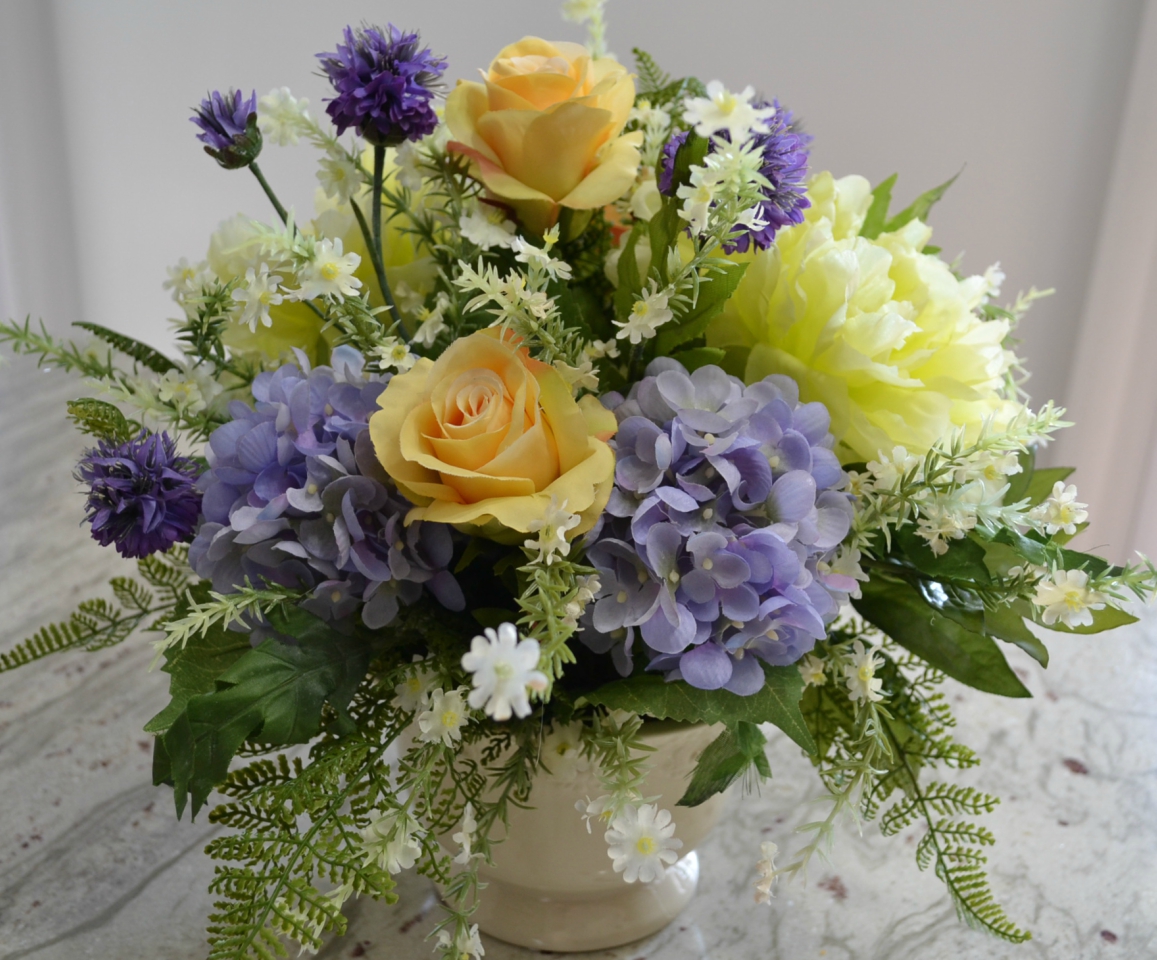 All I had to do was take it out of the box and set it out!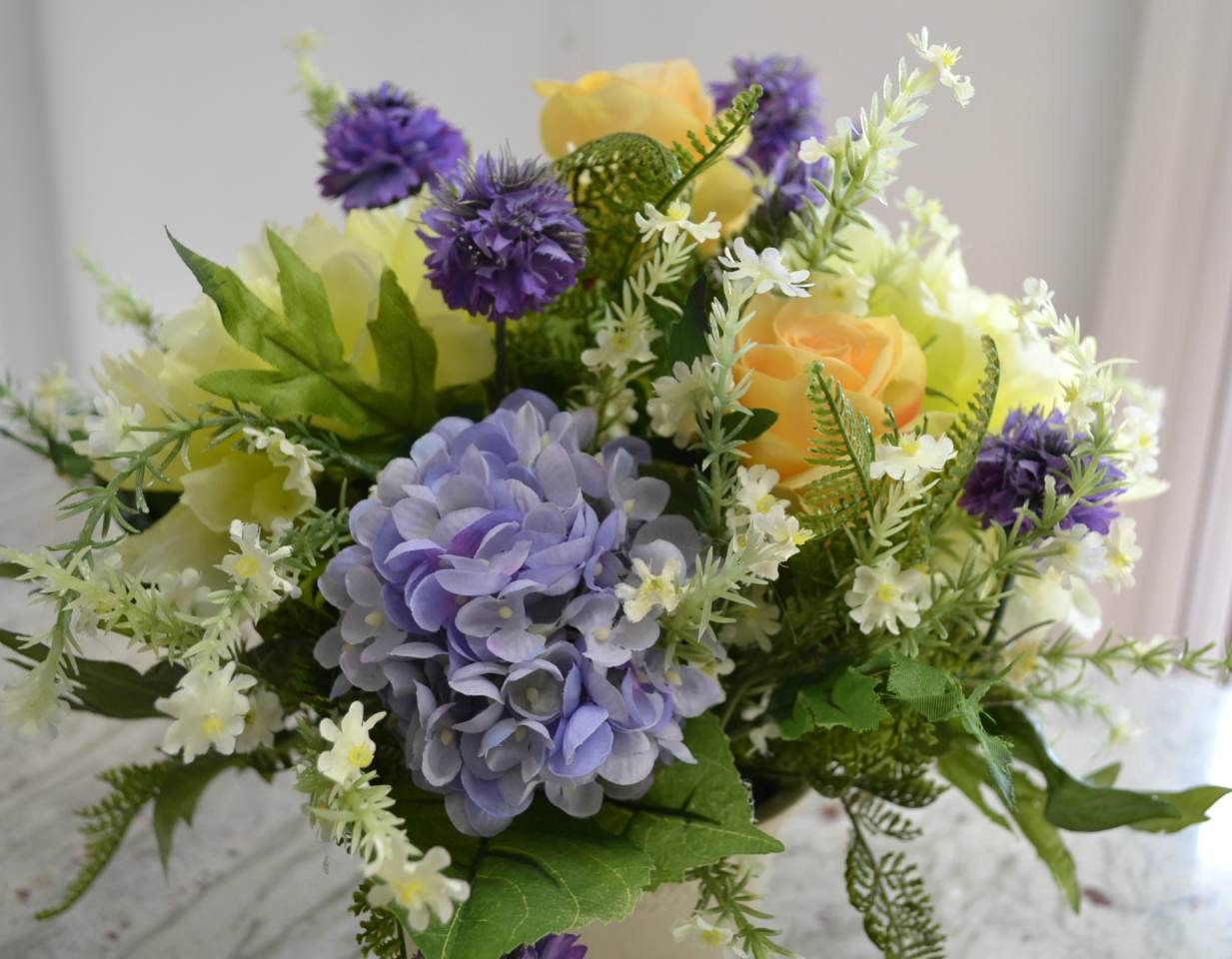 My arrangement is full of a variety including hydrangeas,
peonies, roses, other flowers, and greenery.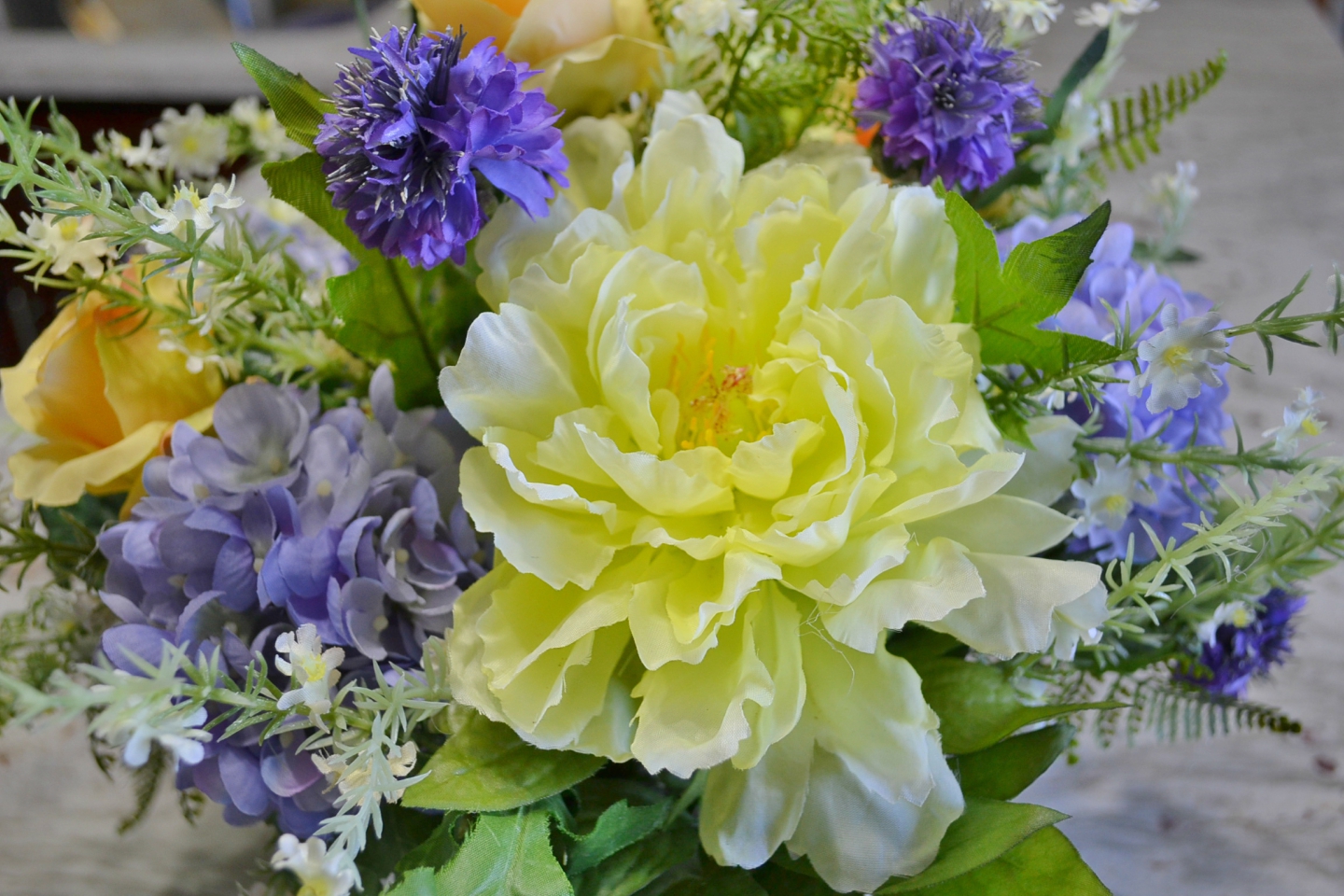 The material is soft, and realistic looking.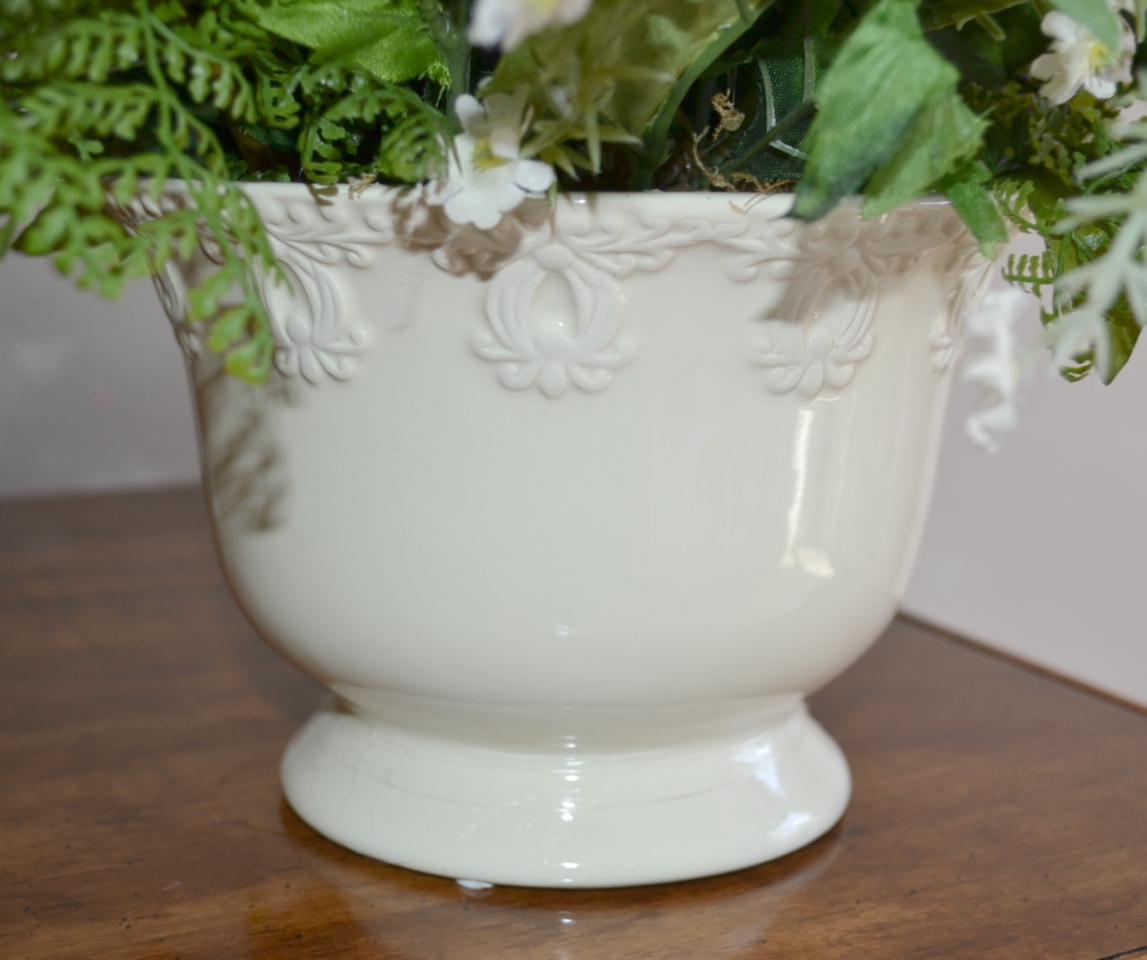 The container is a heavy, glass base with designs on it.
My biggest problem is trying to decide where to set it. It looks nice in every room.
I will be hosting an Easter dinner this year, and my new
arrangement will be a part of my tablescape. The colors
are perfect.
Thank you again Commercial Silk Int'l.
Please check out their selections to find some perfect silk flowers, trees, or plants for your home or business.
Commercial Silk.com
Commercial Silk.com/artificial-plants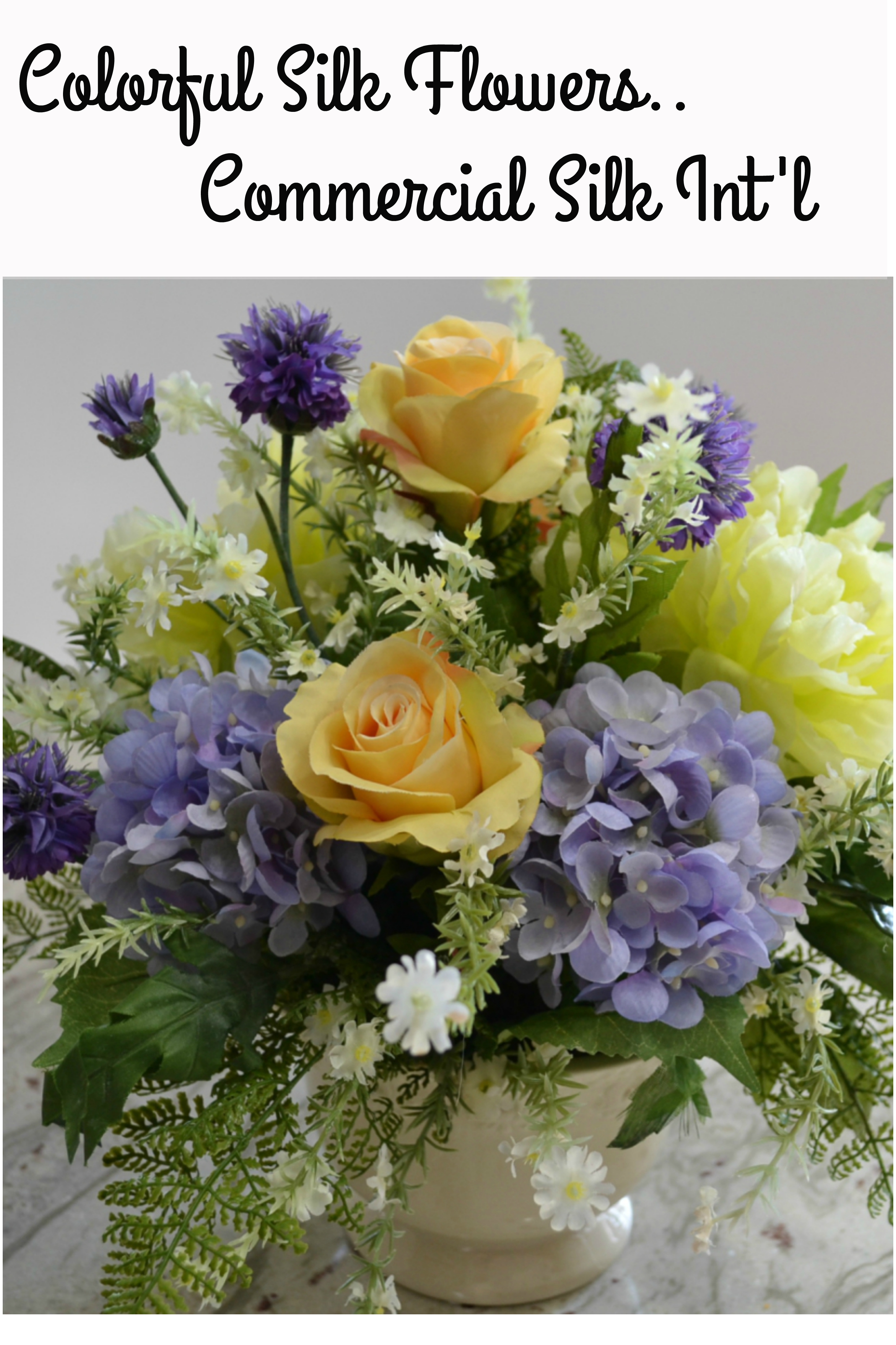 Please follow and like us: