This post is in partnership with Wonderbag. However, all
thoughts and opinions are 100% my own.
I am so excited to share my review of the Wonderbag and give you a chance to win one of your own.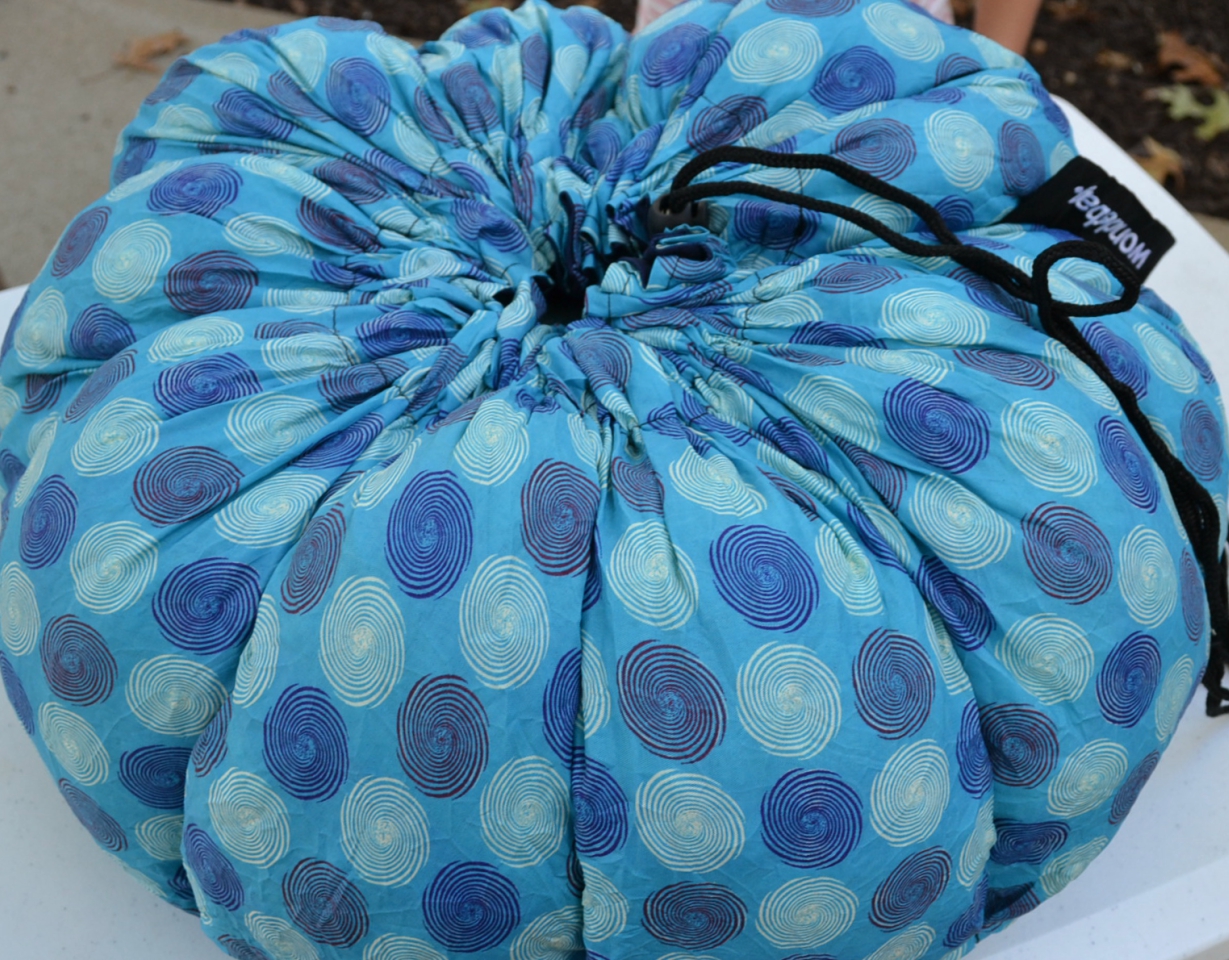 The first question is WHAT in the world is a Wonderbag?
"A Wonderbag is a non-electric, portable slow cooker! It
continues to cook food that has been brought to a boil by
conventional methods for up to 12 hours without electricity or fuel".
I first saw this a few months ago on Food Network. The episode was on tailgate parties, and they talked about how the food continued cooking and stayed warm for up to 12 hours in the Wonderbag.
It can also be used as a cooler bag.
After seeing the episode, I went to my computer and ordered one.
I go to a lot of covered dish events, so I felt this would be something I would get a lot of use out of.
HERE is a link to the Wonderbag website.
The price is $55-$65. A bag can be purchased from the website as well as Amazon. They come in different colors and prints.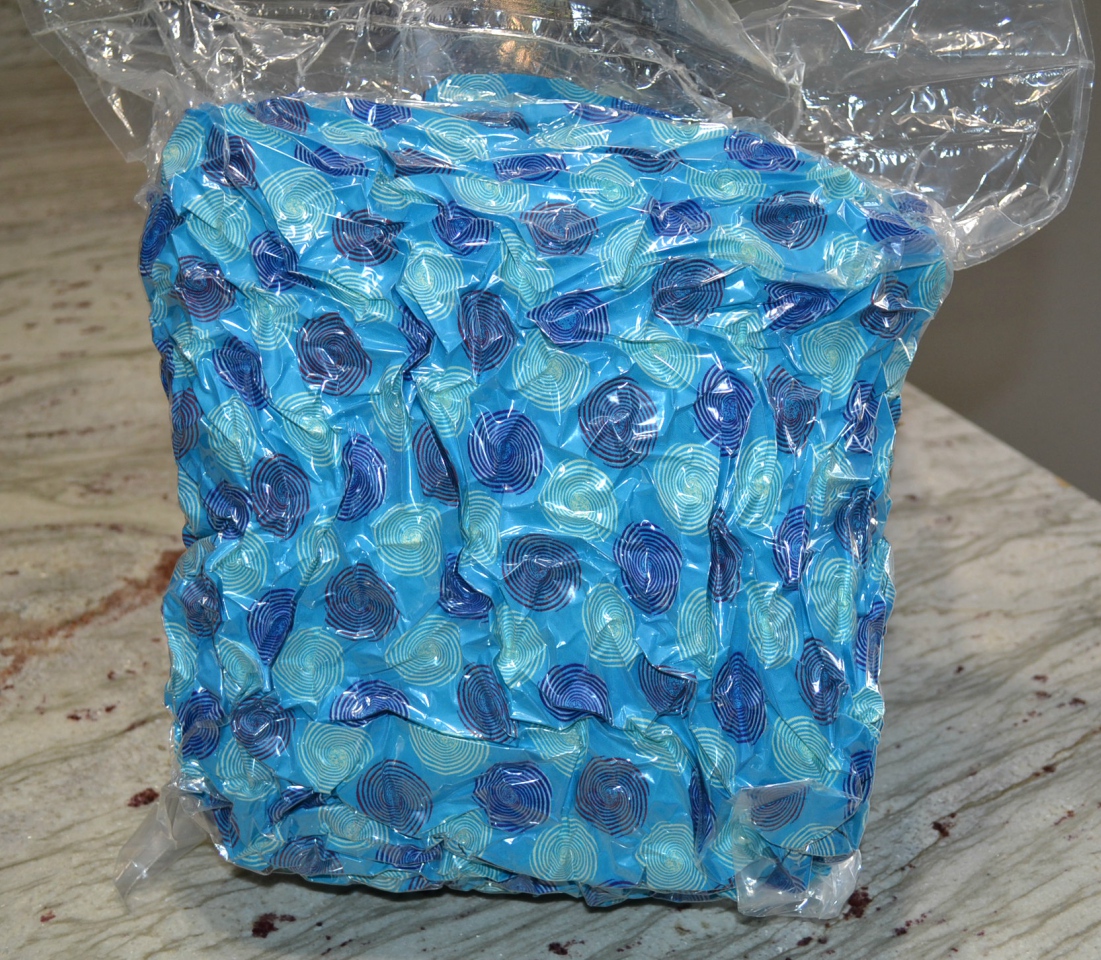 Mine arrived in a medium size box. The Wonderbag is shrink wrapped in plastic.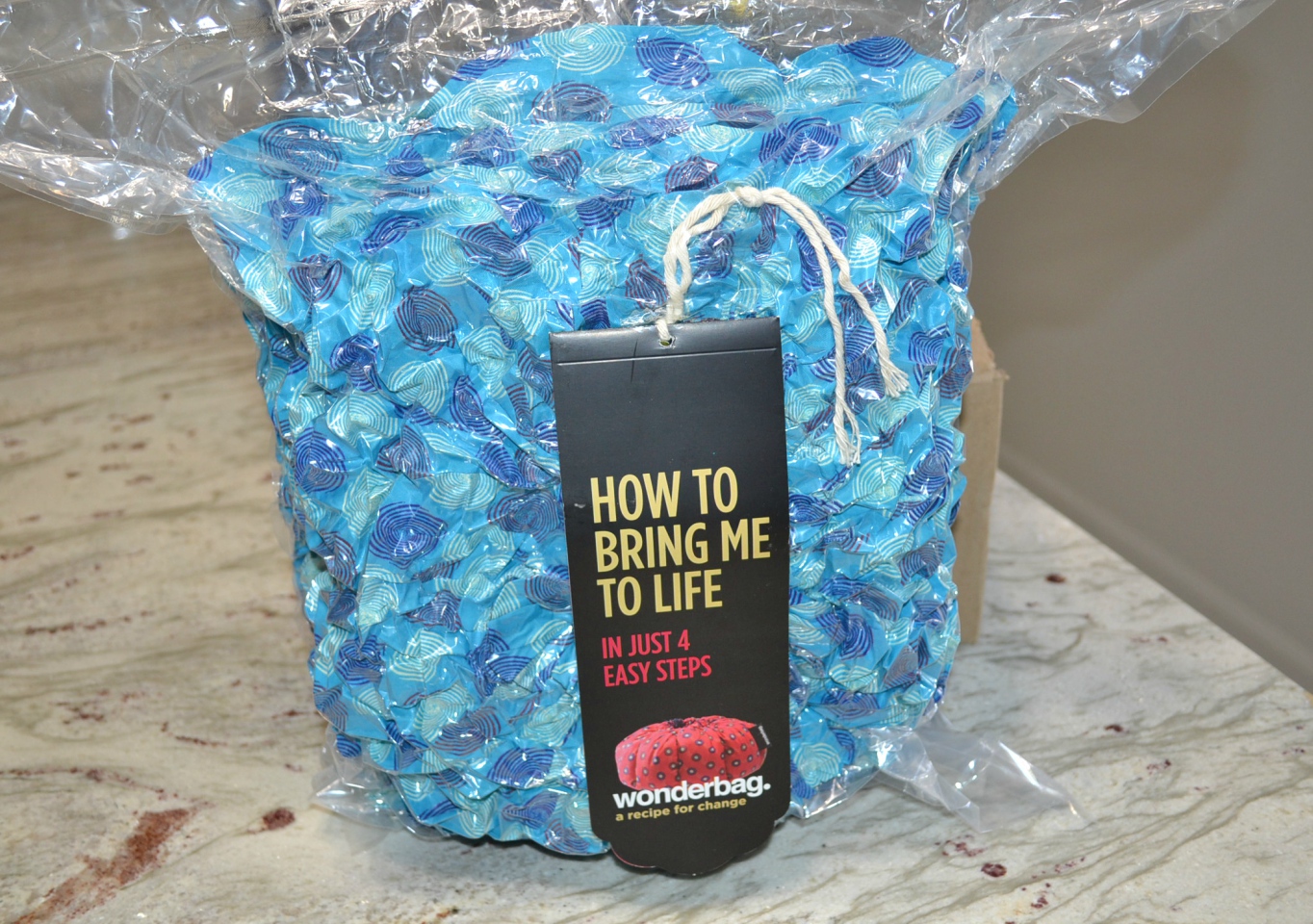 Directions were clear on how to open the bag.
I enlisted the help of my husband and son because I didn't
want to do it wrong.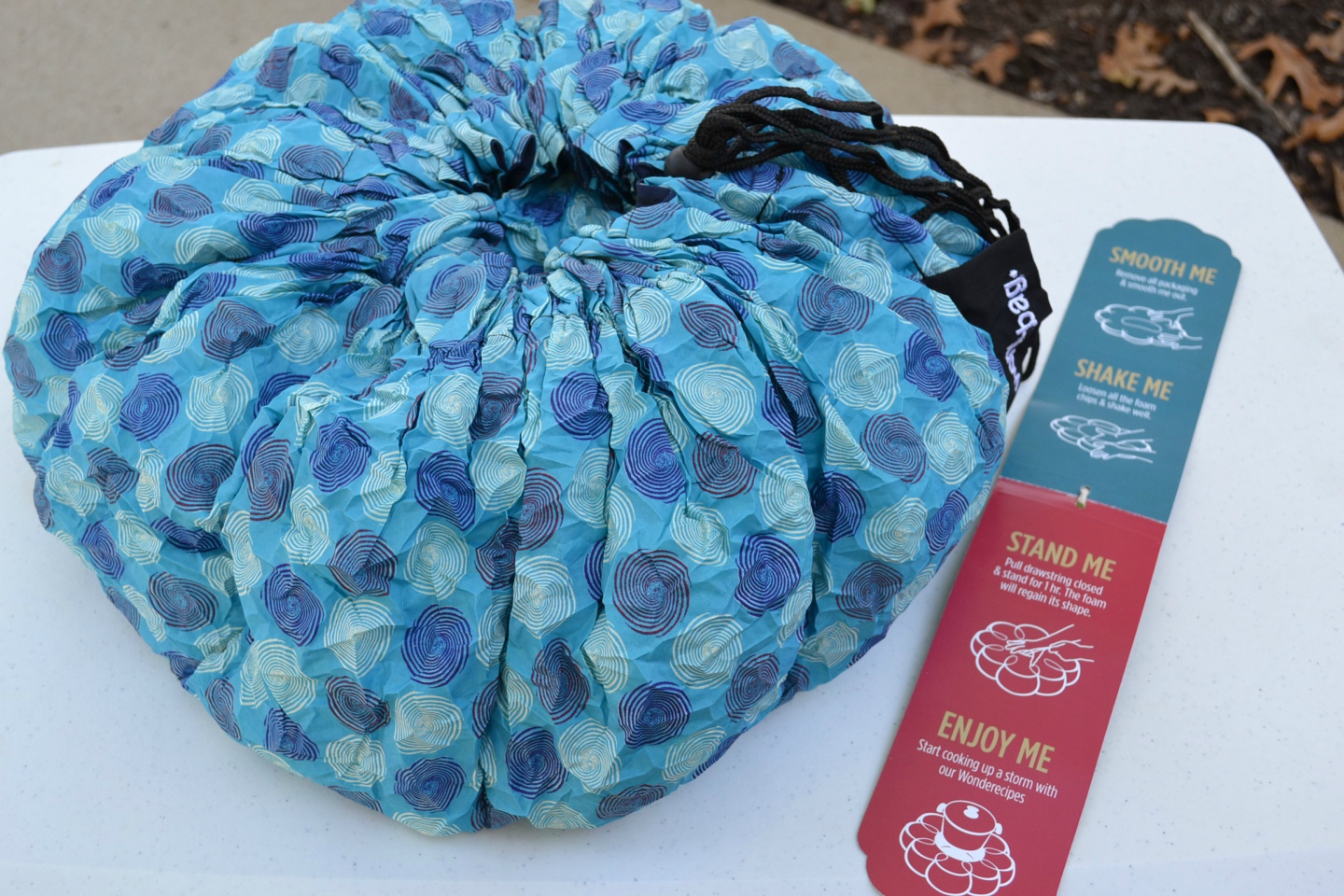 Open the bag. It looks like this.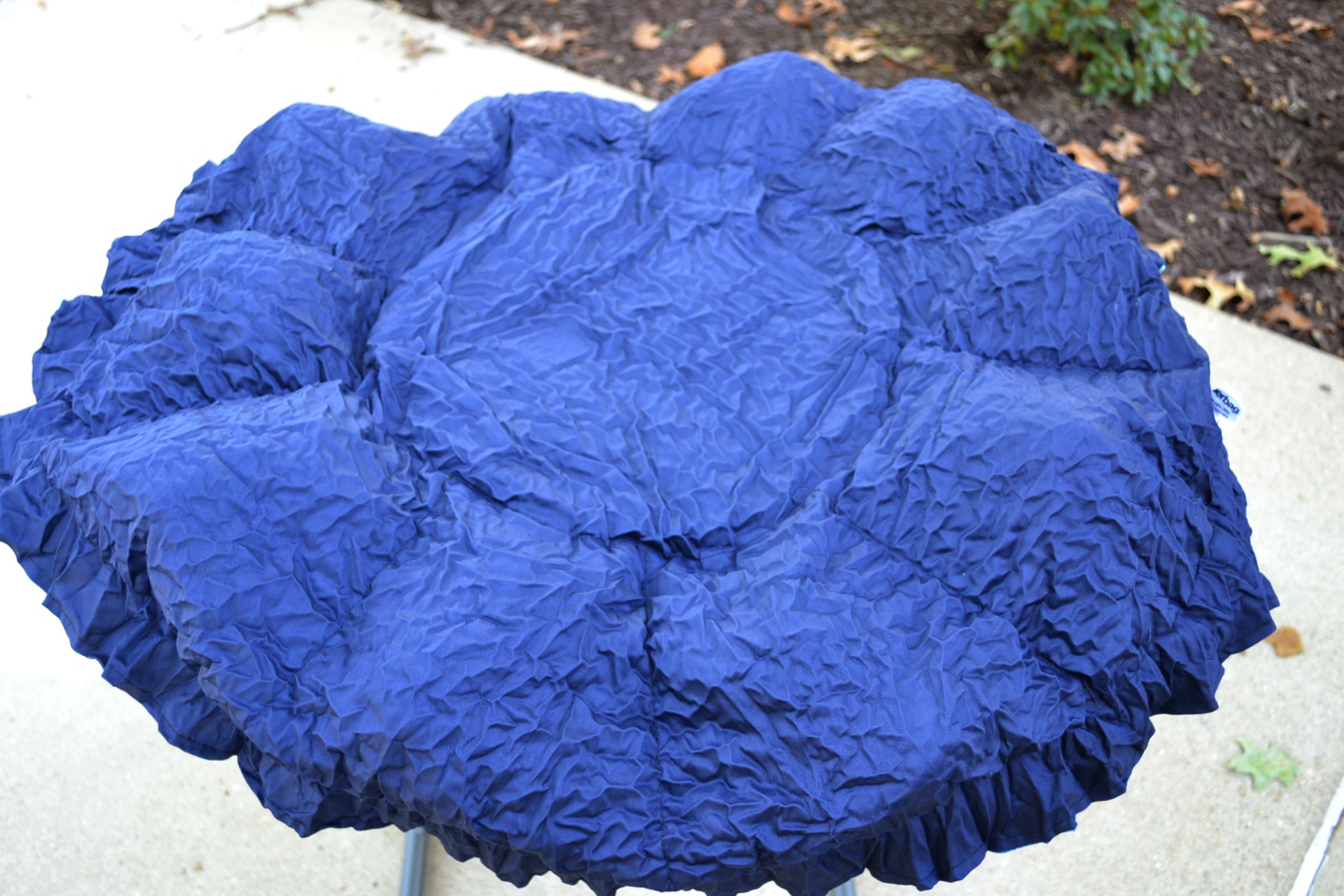 Smooth it out.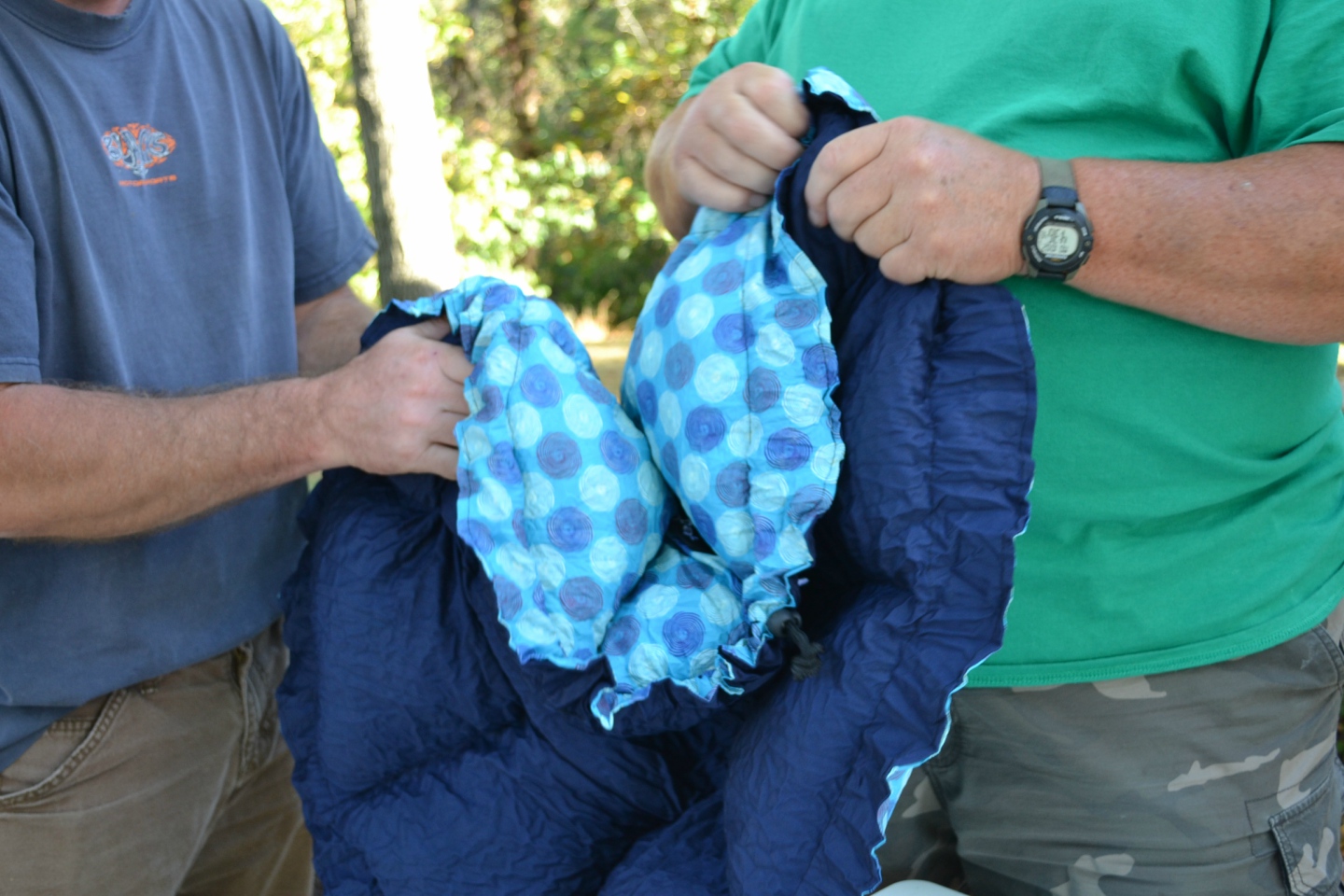 Work your way around the bag, loosening the foam chips.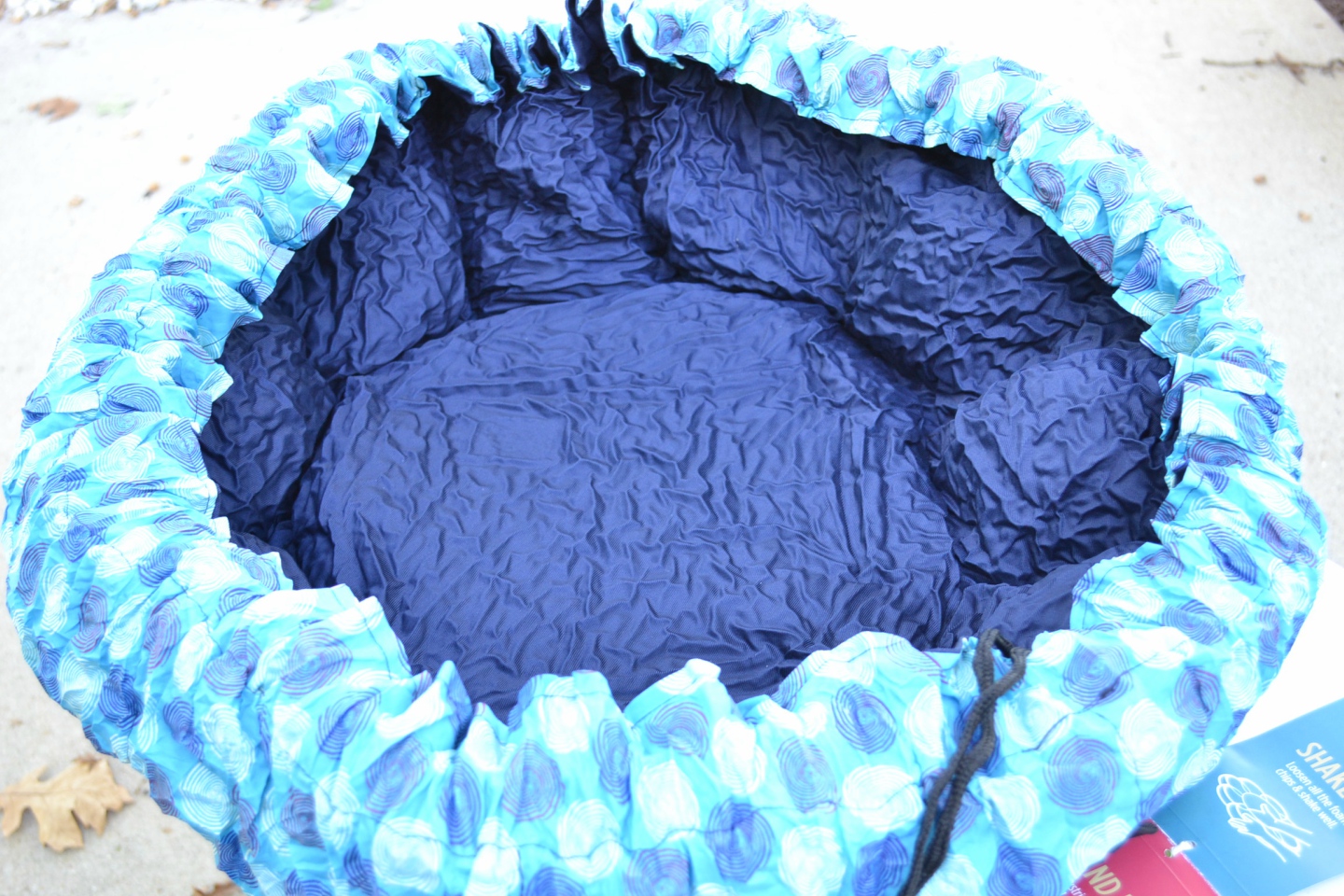 Shake well.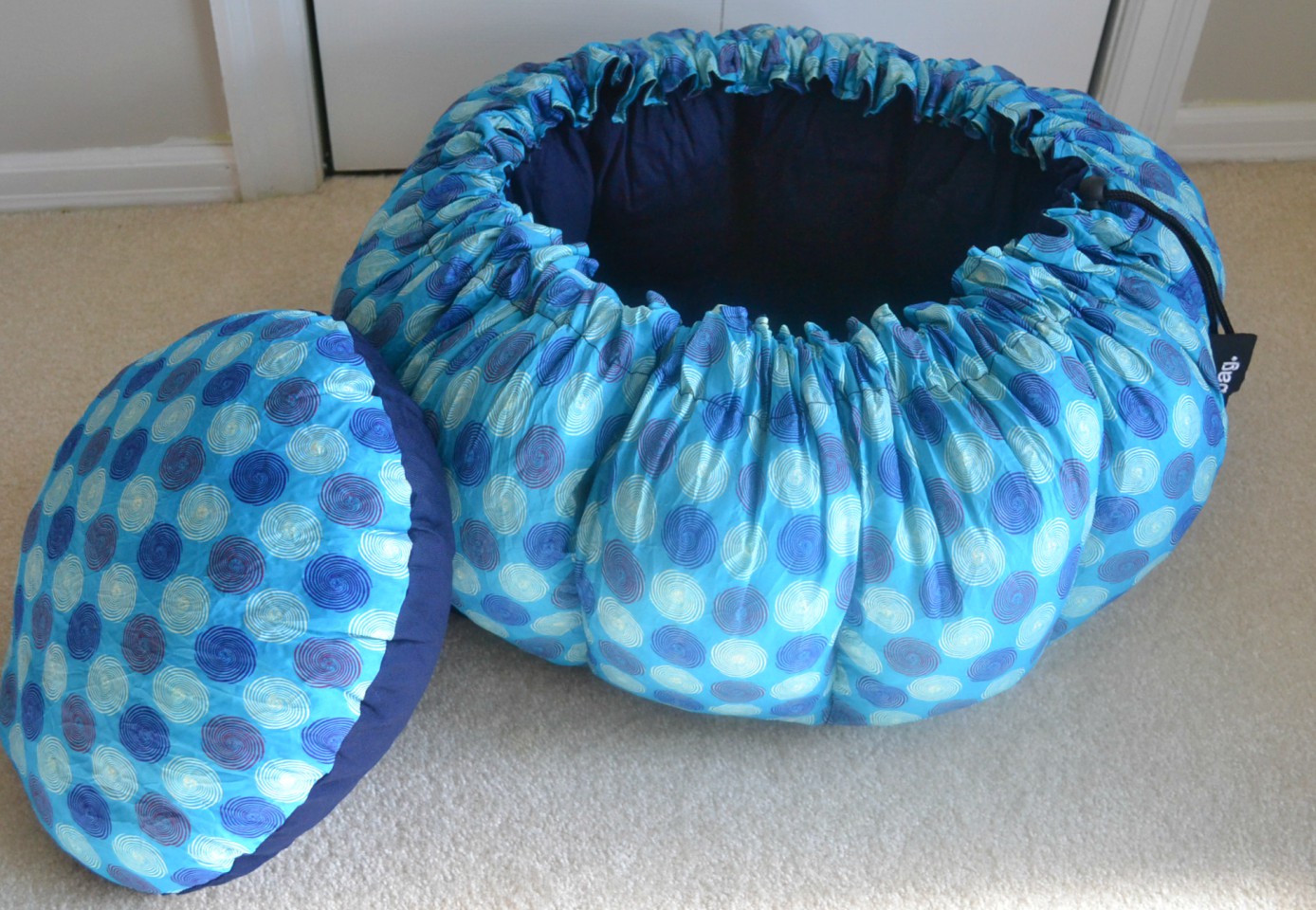 There are 2 pieces. The bag and an insulated lid.
Pull drawstring and the foam will regain it's shape.
I wanted to see what the actual temperature was of the pan within the bag, so I started by testing boiling water.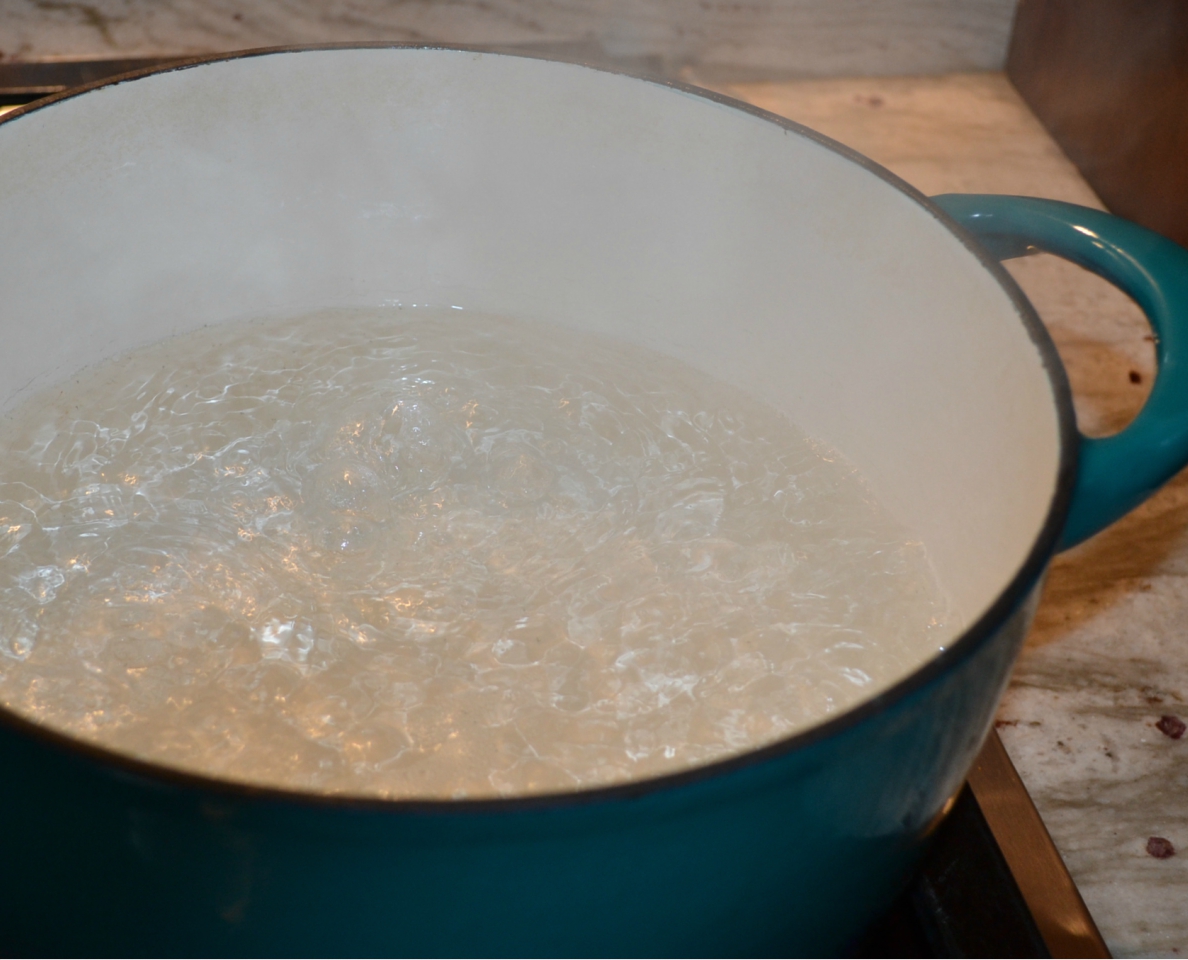 Bring a dutch oven with water to a full boil for 10 minutes.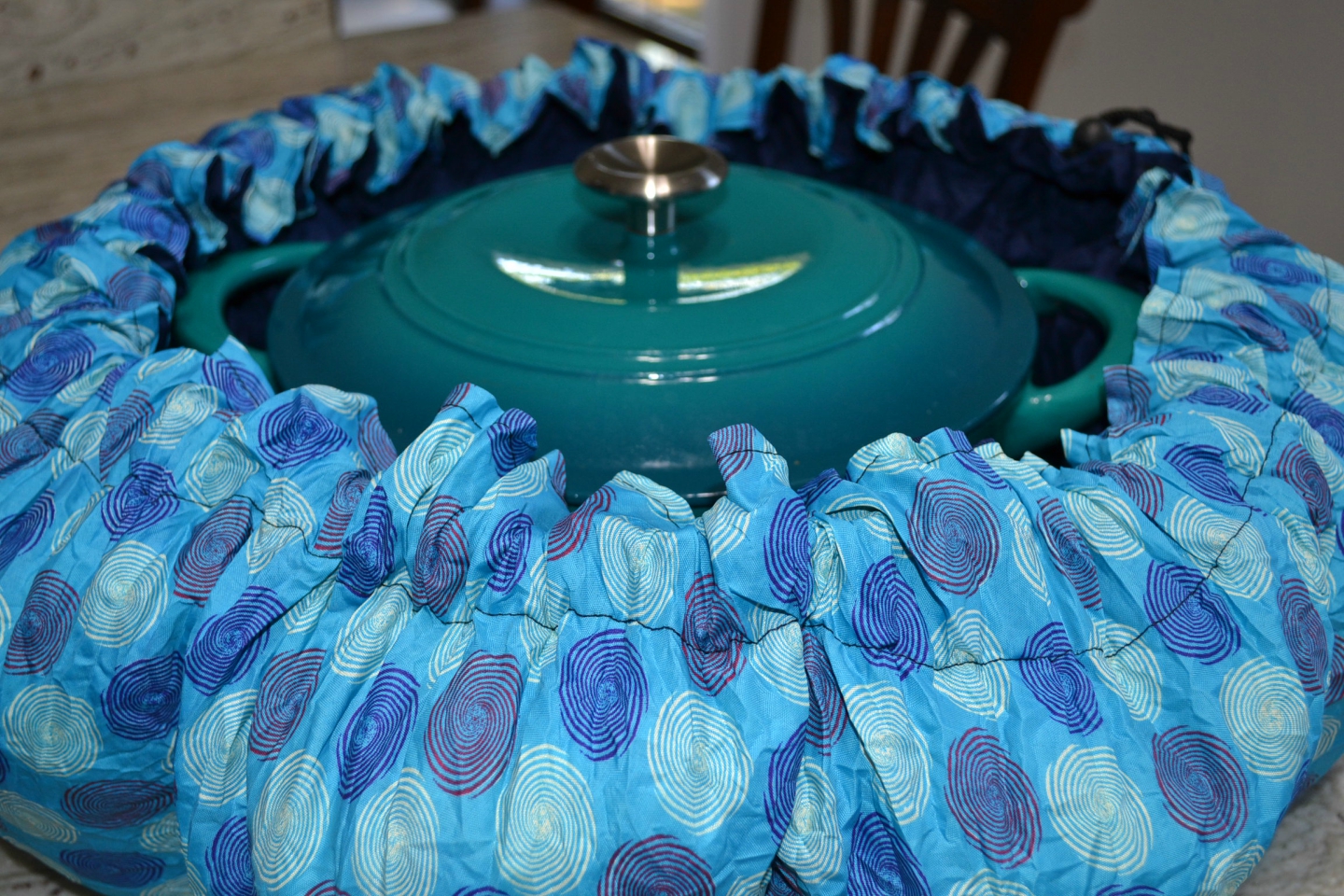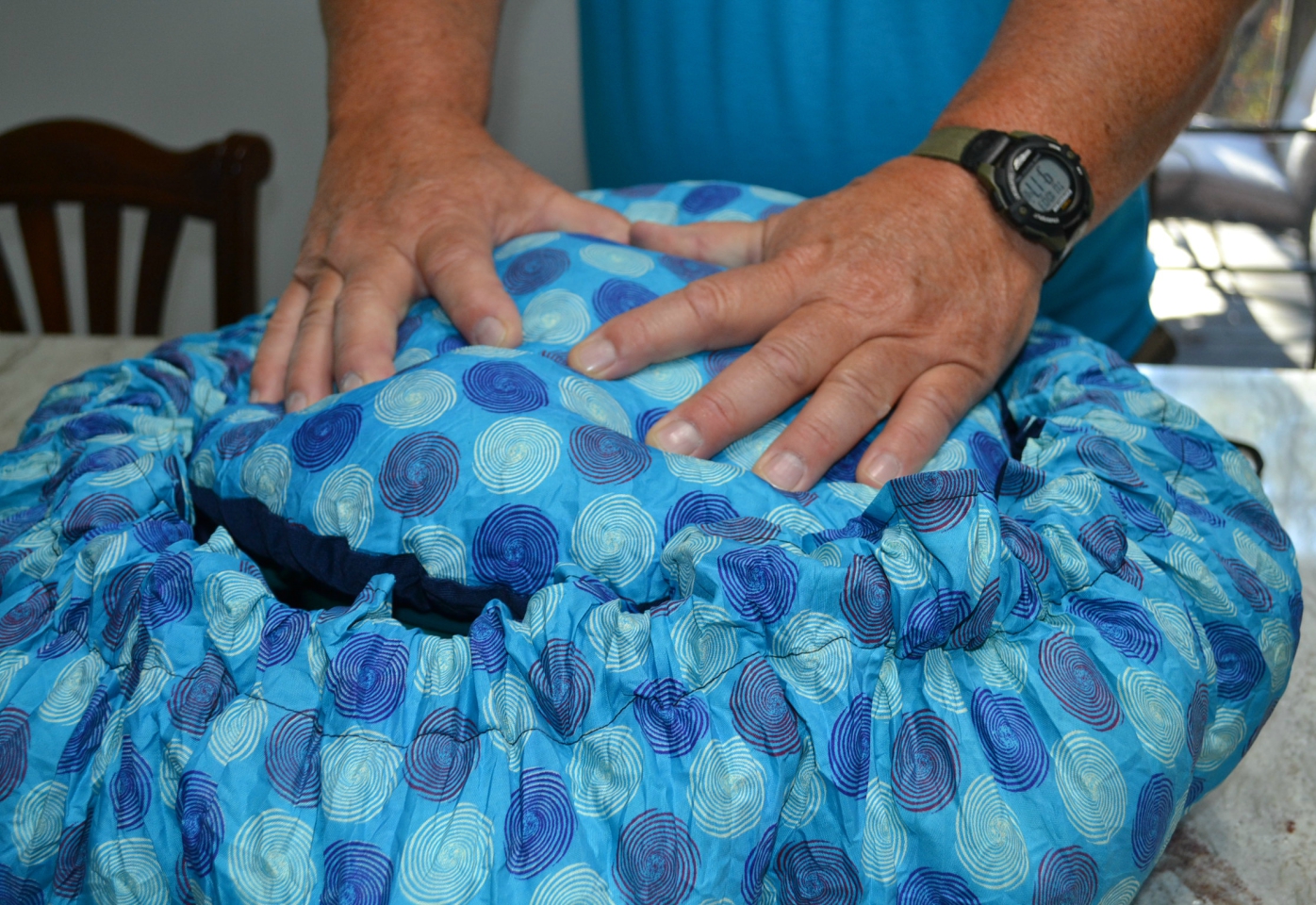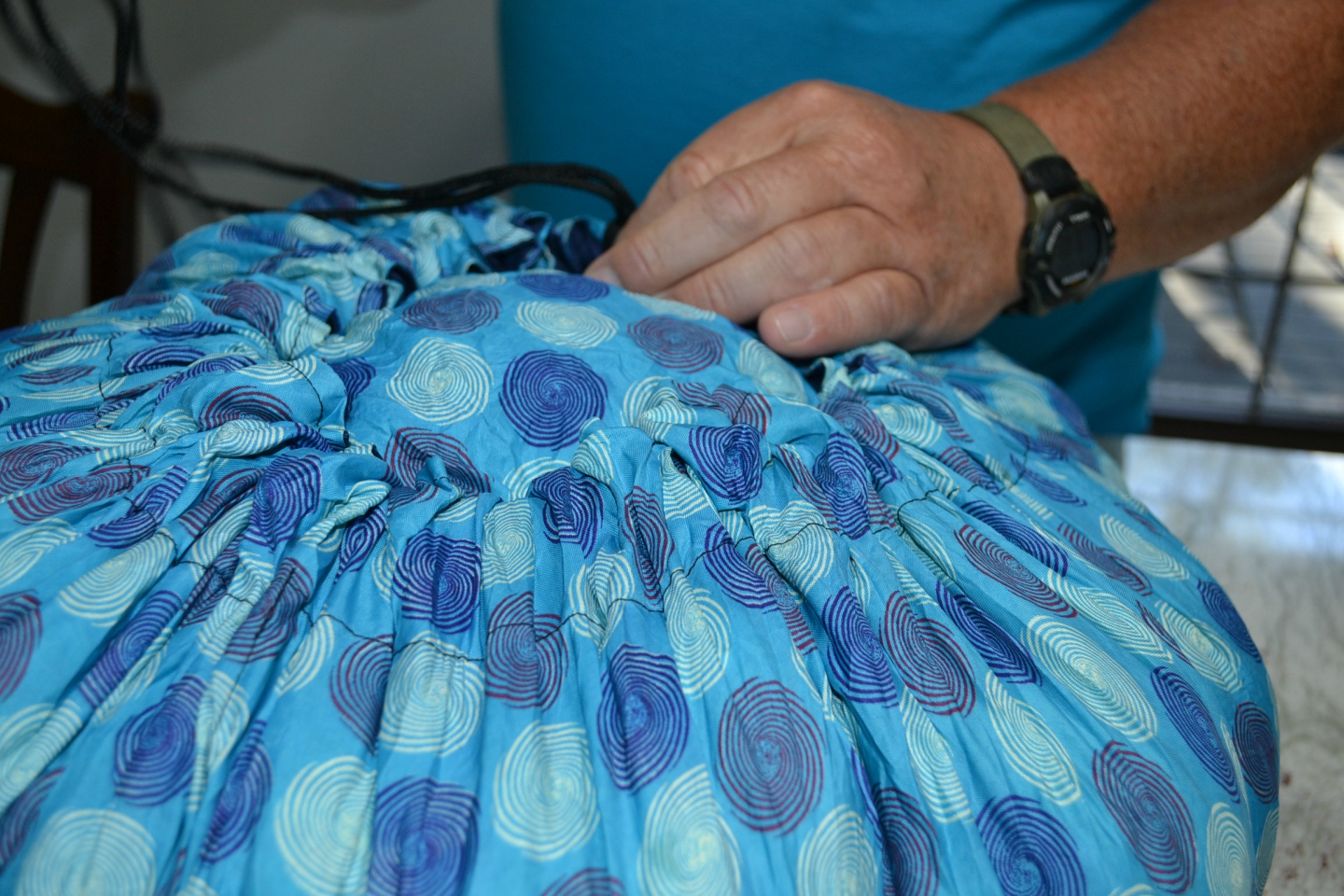 Place in the Wonderbag, add insulated lid, pull drawstring.
In 2 hours… Pan was very hot, steamy when lid opened, temperature was 175 degrees.
(I re-boiled the water for 10 minutes between each check)
In 4 hours… Hot, steamy and temperature 175 degrees
In 6 hours… Hot, small amount steam, temp. 140 degrees
In 8 hours… Pan hot, no steam, temperature 125 degrees
The Wonderbag comes with a cookbook. I have also seen
other recipes on line.
Here are some of the foods that I have tested in my Wonderbag and the results that I found.
SOUPS: The next few days I tried different soups. After
cooking potato soup, vegetable soup, and chili, I placed the
pot in the bag and they continued to slowly simmer until I
took the pot out after 6 hours. The soups were delicious.
This would be so handy if taking them to a tailgate party or
covered dish event. It was nice to have the soup warm when I opened the bag.
HOT DOG SAUCE & WIENERS: We were heading to the country one afternoon and would be having hot dogs for a
picnic later that afternoon. I prepared my hot dog sauce, added the wieners and placed it in my Wonderbag. When we ate, about 6 hours later, everything was still hot and the flavors had blended together great.
HERE is my hot dog sauce recipe.
CHICKEN AND NOODLES: Fall is here to stay in WV so that means comfort food meals. After putting this dish together one morning, I placed it in my Wonderbag and ran errands for the day.
When I came home, the kitchen smelled so good! Our dinner was totally warm enough to serve straight from the bag. This is one of those recipes that tastes even better after it sets for a few hours, and I did not worry about the noodles sticking or burning. This never happens in this bag.
HERE is my recipe for this dish.
My personal opinion is that I love using this bag if I need to
transport food, keeping it hot or cold. Besides tailgate parties, I can see using this for picnics, covered dish events , camping, or any time that I make a soup.
I can see that I will use it frequently this holiday season.
It will be great to make some dishes ahead and place them in the bag to keep warm until ready to serve. Mashed potatoes, side dishes, and cobblers are some things that come to mind.
Another advantage that I see in transporting food to a covered dish event is that you will not need to use your host's oven to warm your dish up.
Just take it out of the bag and serve!
Since the holidays are right around the corner, I am also
looking over my Christmas list to see how many I can give
as gifts. What a unique and useful gift!
I will keep trying new uses for this bag and give updates.
To enter the Give-Away and win a bag of your own, just
leave a comment saying how you would use this.
The winner will be drawn by an outside service on Nov 12th @ 8pm EST.
Winner will be notified by email and posted on this site. Good Luck!
For every Wonderbag that is sold in the US, the company donates one to a family in Africa. Visit the website and
see how interesting the company and their mission is.
Thank you again to the Wonderbag company for giving me
this opportunity.
Please follow and like us: