Jump to recipe
This homemade hot dog sauce has been a recipe creation that Grandpa Bob  has been trying to perfect for the last few months.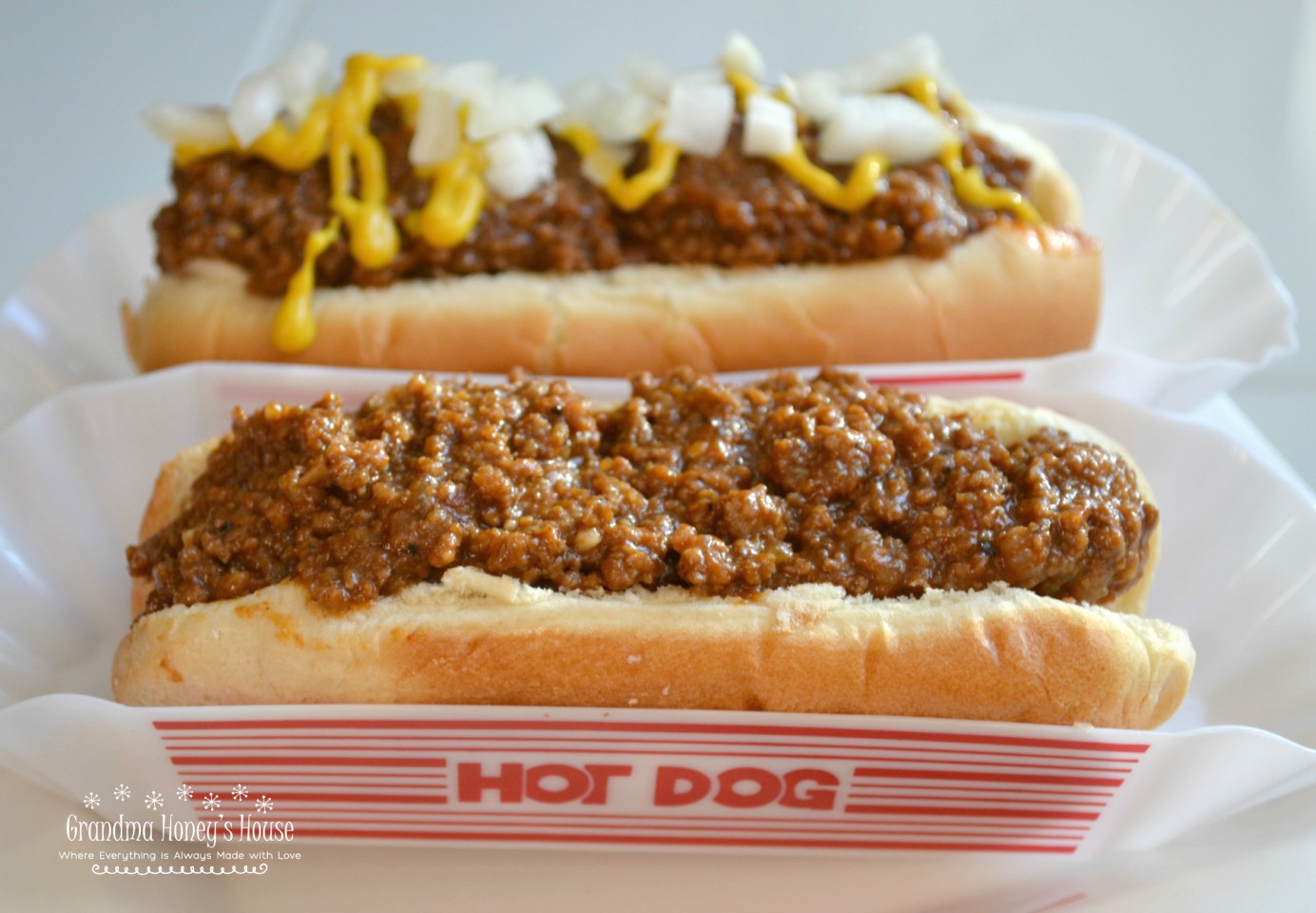 He is a great cook and we have been enjoying time together in the kitchen since we both retired.  He usually follows recipes and adds a little of his own personal touch to them, but he told me he wanted to totally create a recipe for homemade hot dog sauce.
I told him that I had a wonderful neighbor years ago (Lou Ann) who had the best homemade hot dog sauce recipe. She gave it to me once but over the years, I have lost it.  It originated in a small town in WV  and was served in a popular restaurant  there.  I remembered it was so unique because you covered the ground beef with water and cooked it down.  The spices were added and simmered slowly.  That is all I remembered about her recipe.
We went through my spice drawer and pulled out what we wanted to add.  We used 80/20 ground beef but had way too much grease.  We also had too much red pepper.  The second attempt was an adjustment on spices.  A few weeks later we tried it again and used ground sirloin but it was too dry.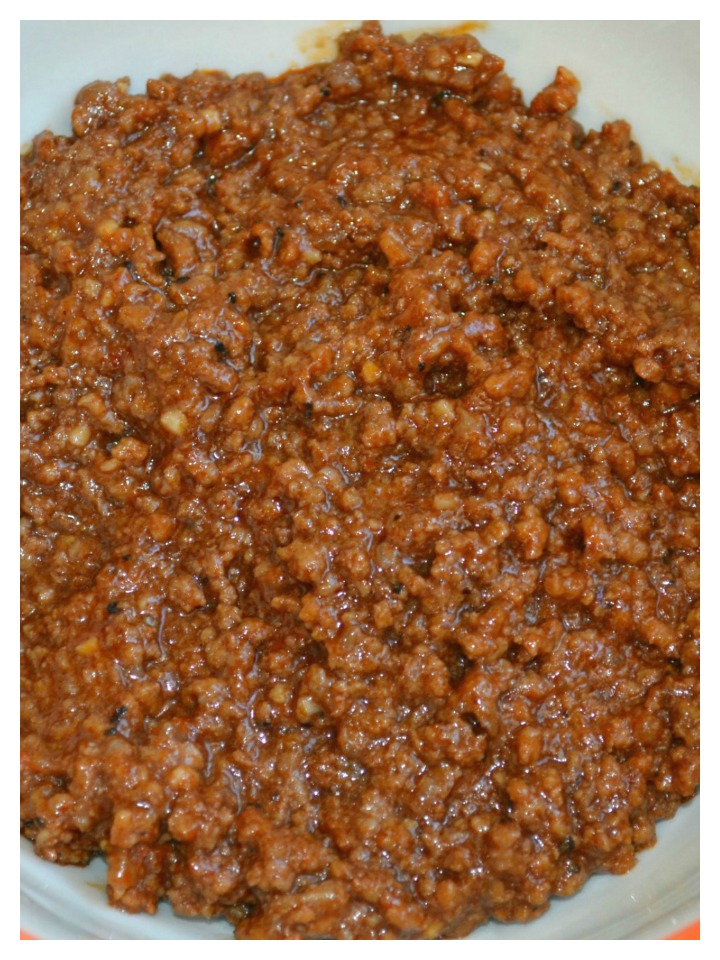 This week he experimented with this sauce for the fourth time and now feels he got it just the way he wants it.  We used a combination of 80/20 ground beef and ground sirloin to get a better consistency.
Bob and 3 of his friends were heading to the drag races for the weekend so he wanted to test his homemade hot dog sauce out on them.  He said they all thought it was delicious.  He will be making it to take to Deer Camp next fall.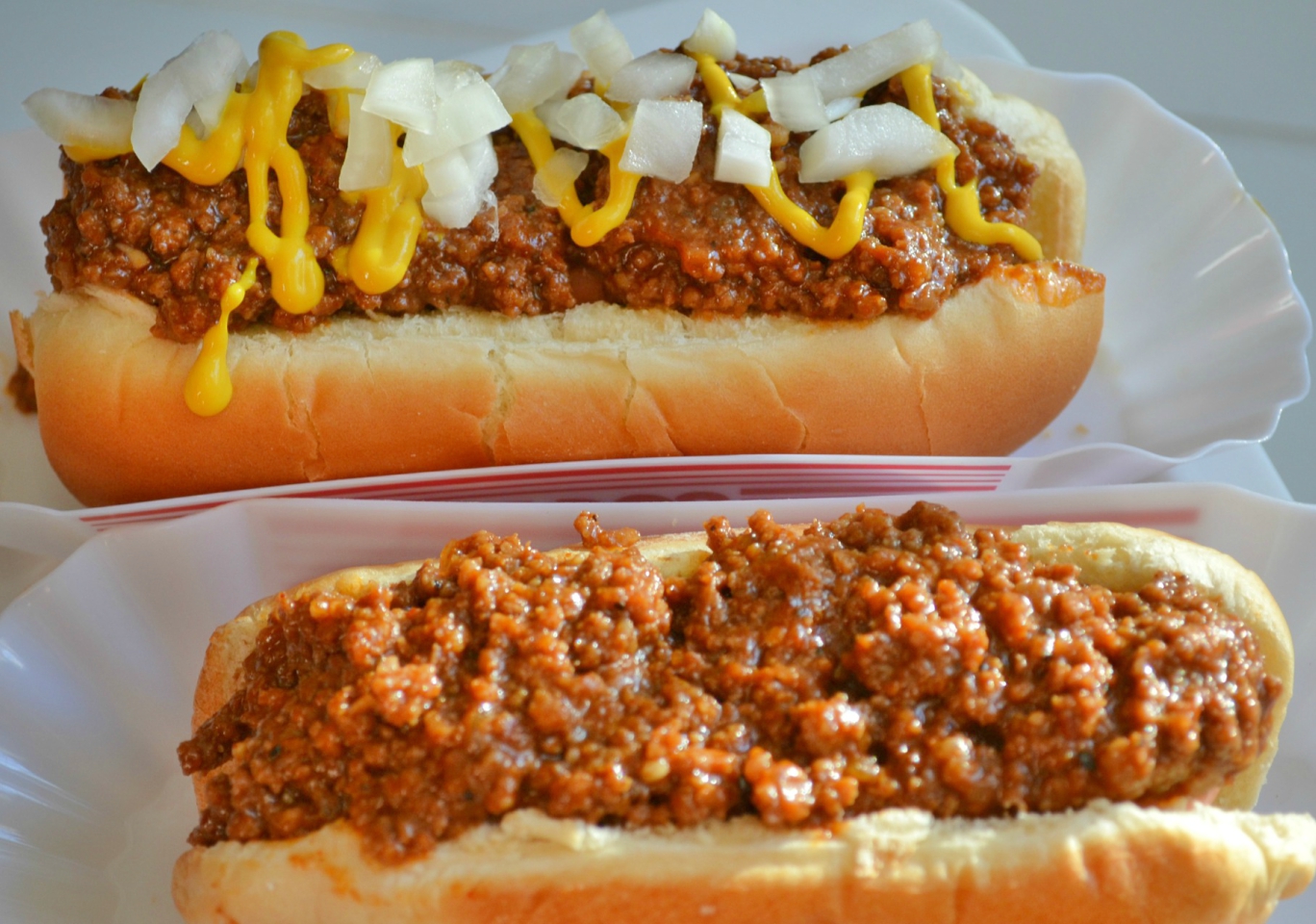 He is so proud of his recipe creation that he asked me to post it on my blog.
Our family will be enjoying this several times during the summer. Thank you Grandpa Bob.
This sauce is perfect to make a WV Slaw Dog.
This recipe was shared on Weekend Potluck@ Sweet Little Bluebird
This is a weekly collection of recipes shared by amazing cooks/bakers. Go check them out.
**Recipe updated 5/14/22
HOMEMADE HOT DOG SAUCE BY GRANDPA BOB
Total Time
2 hours, 20 minutes
Ingredients
1 lb ground chuck (80/20)
1 lb ground sirloin
2-3 cups cold water
2 teaspoons chili powder
2 teaspoons paprika
2 teaspoons cumin
2 teaspoons kosher salt
2 teaspoons coarse black pepper
2 teaspoons onion powder
2 teaspoons dried garlic flakes
2 teaspoons dried onion flakes
1/4 to 1/2 teaspoon red pepper flakes
1 teaspoon garlic salt
1 cup ketchup
1 Tablespoon Worcestershire sauce
1 cup brown sugar
Instructions
Place ground meats in a large dutch oven. Add enough water to just cover the meat. Bring to a boil, uncovered. Stir frequently to break meat into small pieces. Reduce heat to a simmer.
In a small bowl, combine the chili powder, paprika, cumin, salt, black pepper, onion powder, garlic flakes, onion flakes, red pepper (START with lesser amount), and garlic salt. Stir into the meat after it comes to a boil.
Cook meat for 1 1/2 hours on a low simmer, uncovered, stirring frequently.
Remove from the heat. Remove grease with a large spoon. Leave some on to maintain consistency. More will cook off when it is warmed up. We leave about 1/4 cup.
In a medium size bowl, combine the ketchup, Worcestershire sauce, and brown sugar. Stir into the meat, and continue to simmer over a low heat for 30 minutes, stirring frequently. Taste to see if any spices need adjusted, such as adding more salt and the rest of the red pepper. Allow these to simmer the last few minutes.
Stir well prior to serving. Makes enough for 24 regular size hot dogs.
Freezes well
***Best if made a few hours or a day prior to serving to allow flavors to blend well.
© 2023 Copyright GRANDMA HONEY\\\\\\\'S HOUSE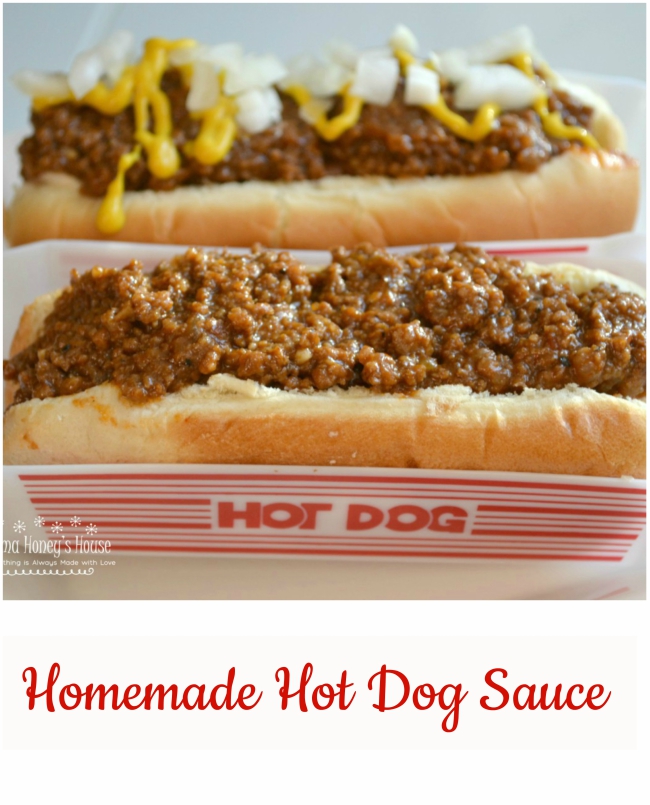 Please follow and like us: