I did some research with my grandchildren and came up with this list of cook out foods that kids love to eat.  Sharing these ideas for
Labor Day week-end cookouts.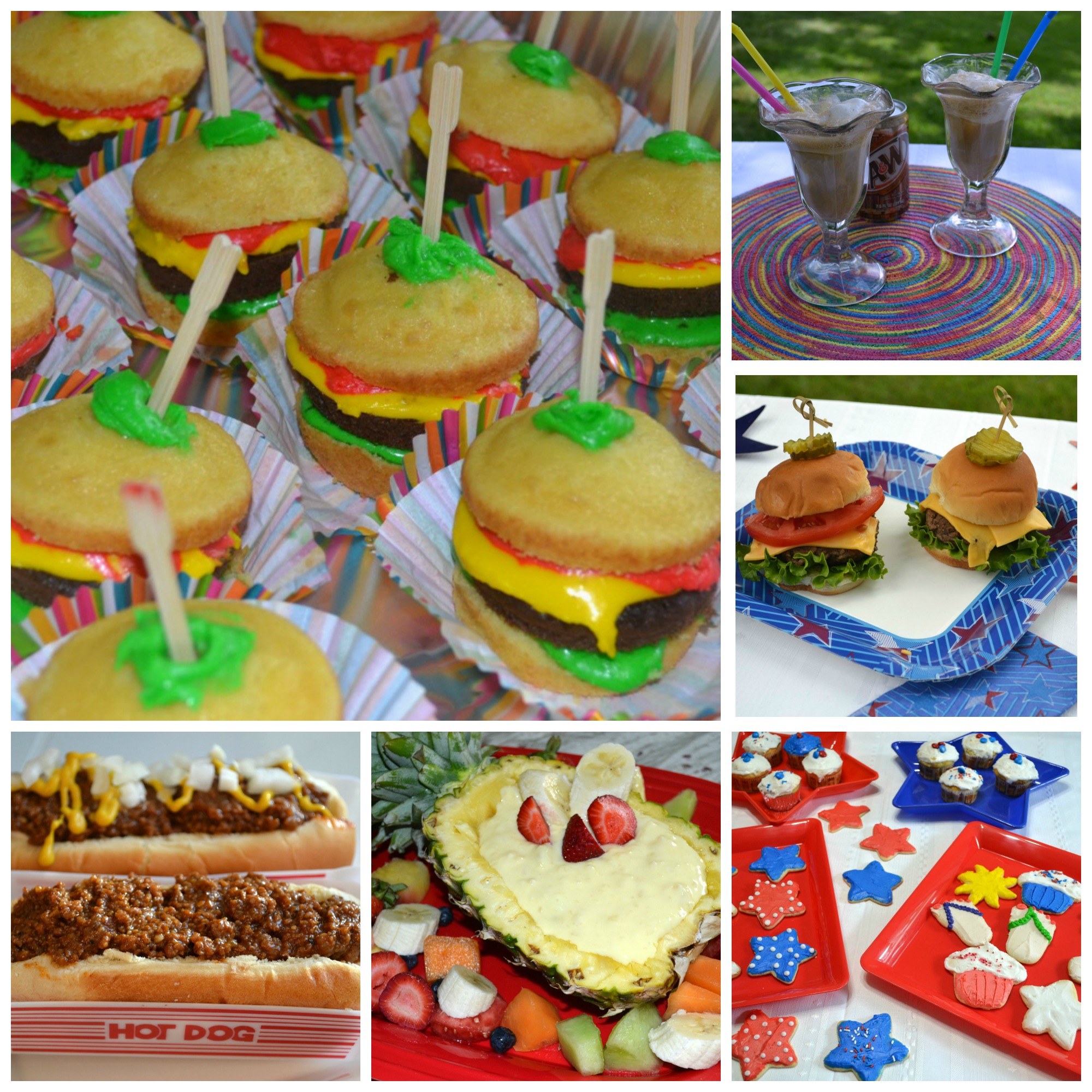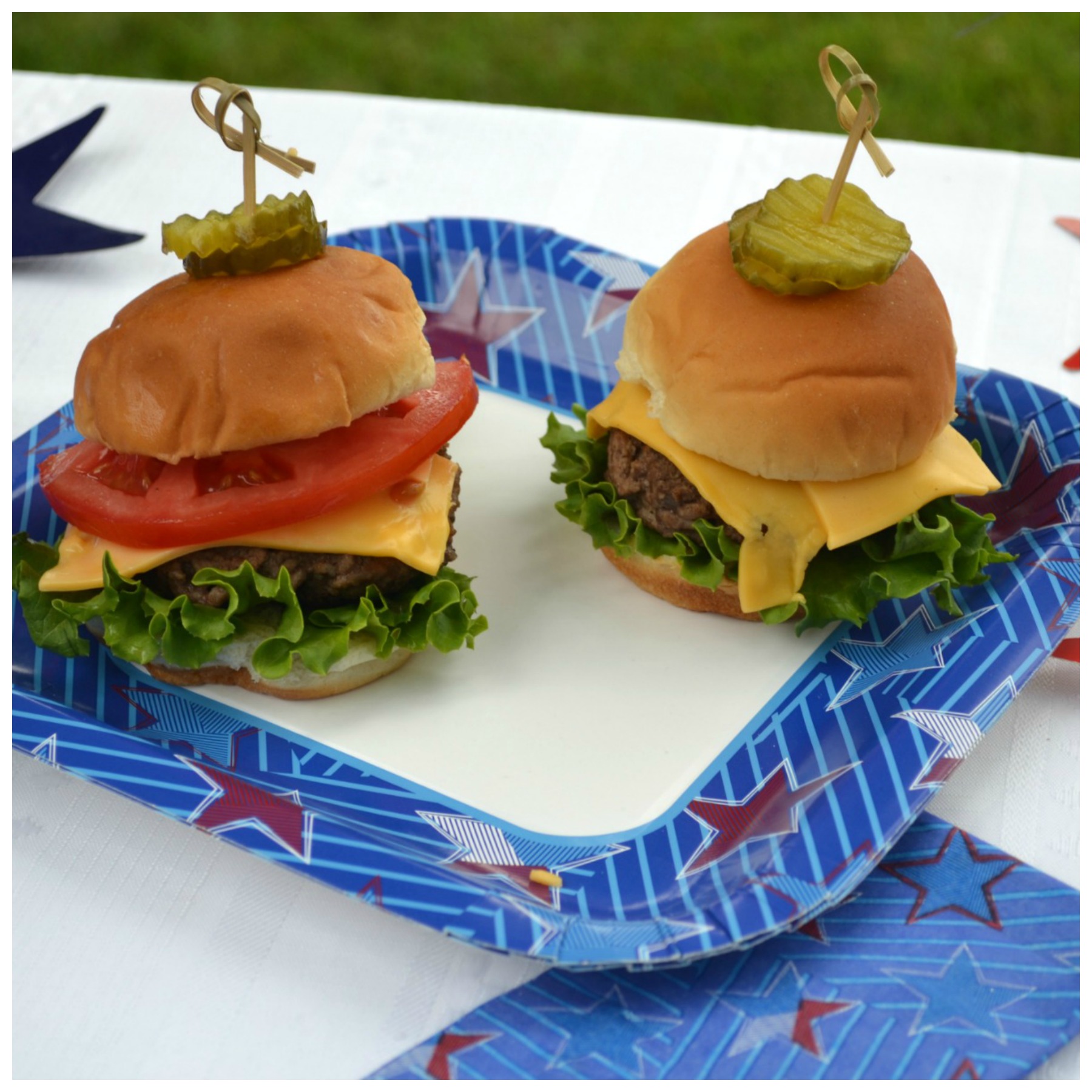 A  couple of my granddaughters were able to come over one day for a cooking class.  Since it was the week prior to the 4th of July I thought our project that day should be cook out foods.
I sent several of my grandchildren a text to see what they actually like to eat at a cook-out.  We made some of the foods and decorated  a cook-out table.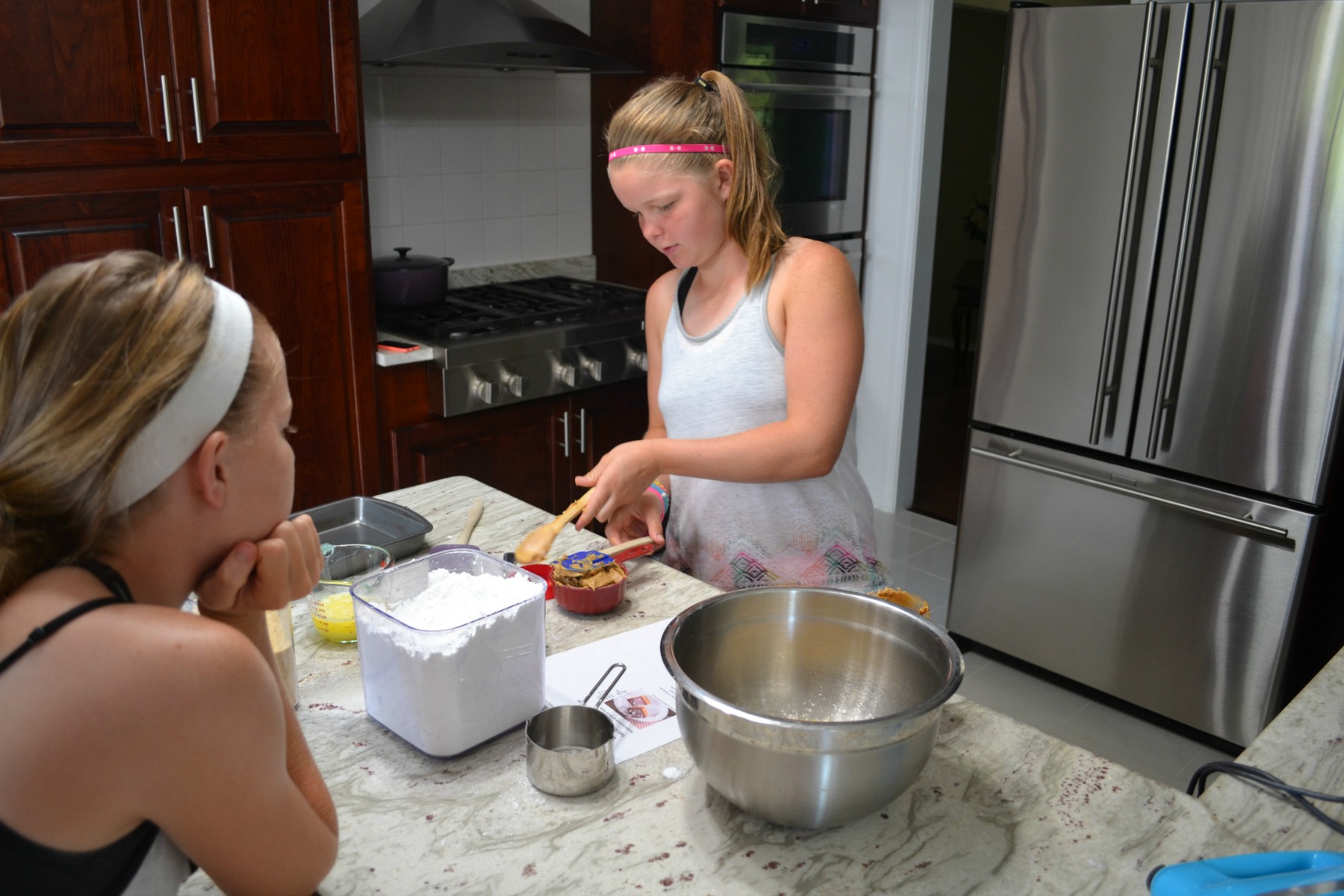 We used the 4th of July theme but you can use these food ideas all summer and decorate accordingly.
Some of their favorite cook out foods are not the traditional baked beans, potato salad, and deviled eggs.  They do like these foods, but here are some different ideas.
A TACO IN A BAG is always a big hit.  Even the adults like this treat.  My grandchildren like to have this when they have parties with their friends also.  To create this, follow the instructions on the package of taco seasoning mix.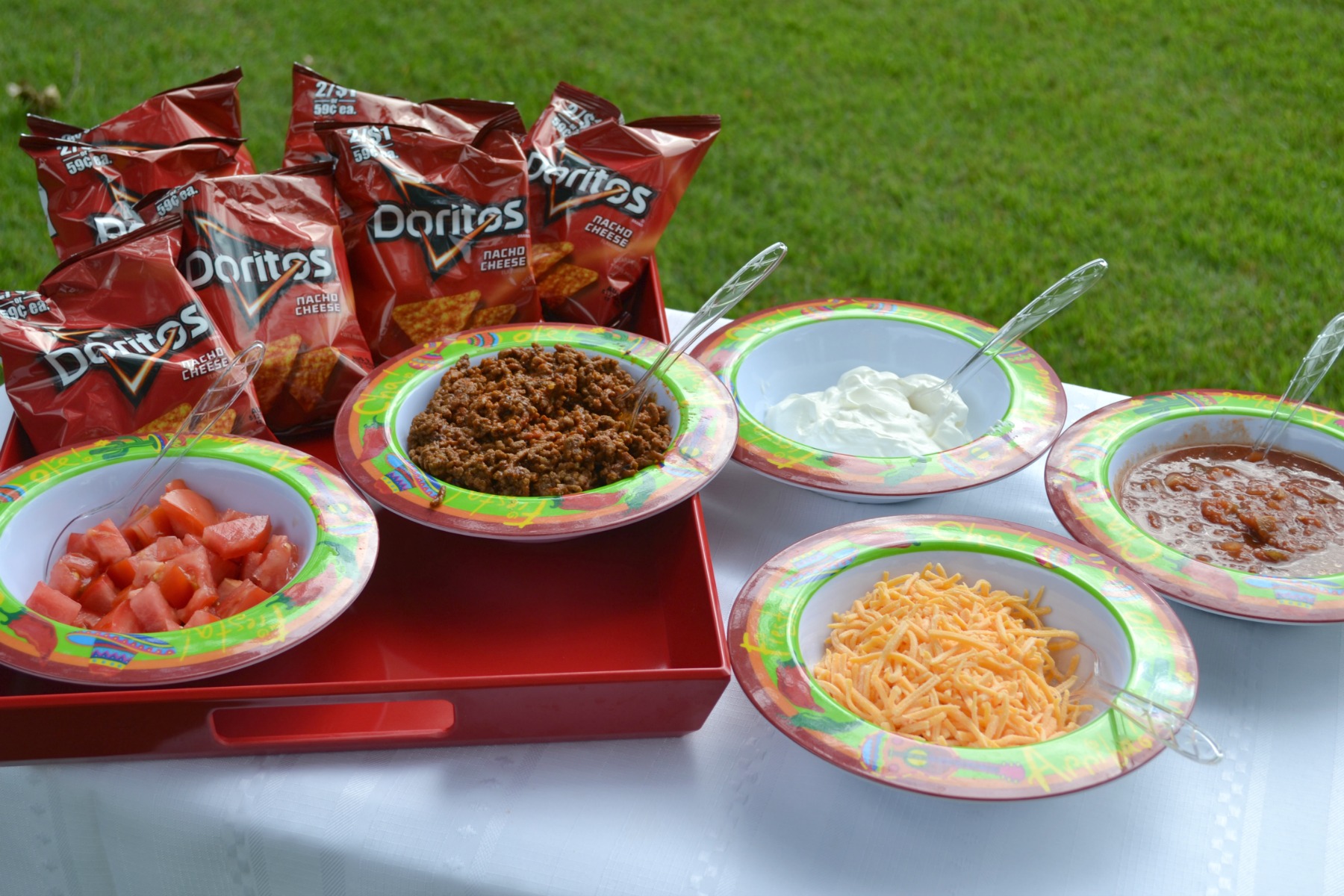 Brown the meat, add seasoning and water, set up little bowls with the meat, cheese, salsa, sour cream, tomatoes, onions, and the star of the bar…little bags of Doritos.
Crumble the Doritos a little, and fill the bag with your choice of meat and toppings.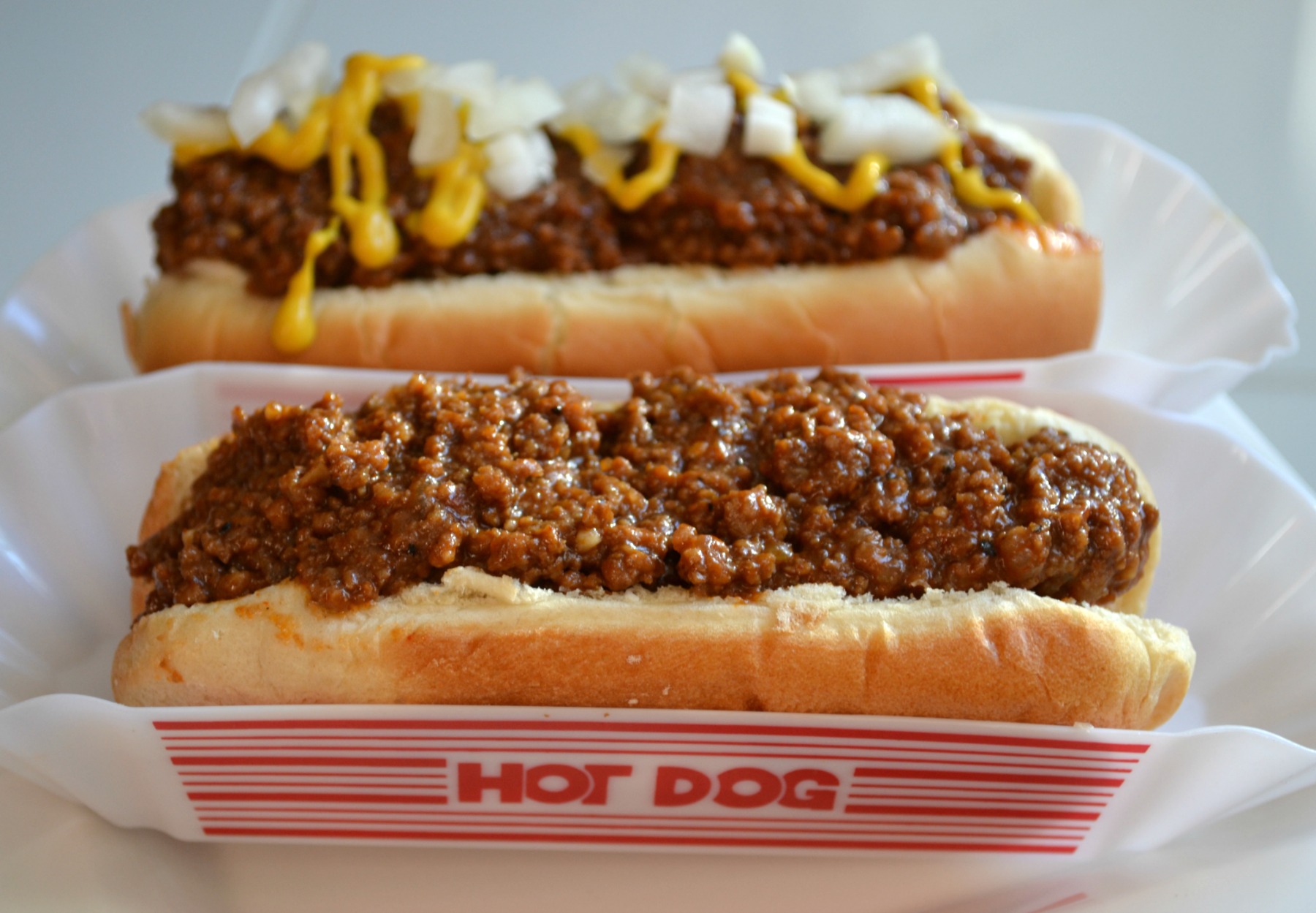 HOT DOGS were a favorite response.  Serve with sauce, ketchup, mustard, onions, cole slaw or plain.
Homemade Hot Dog Sauce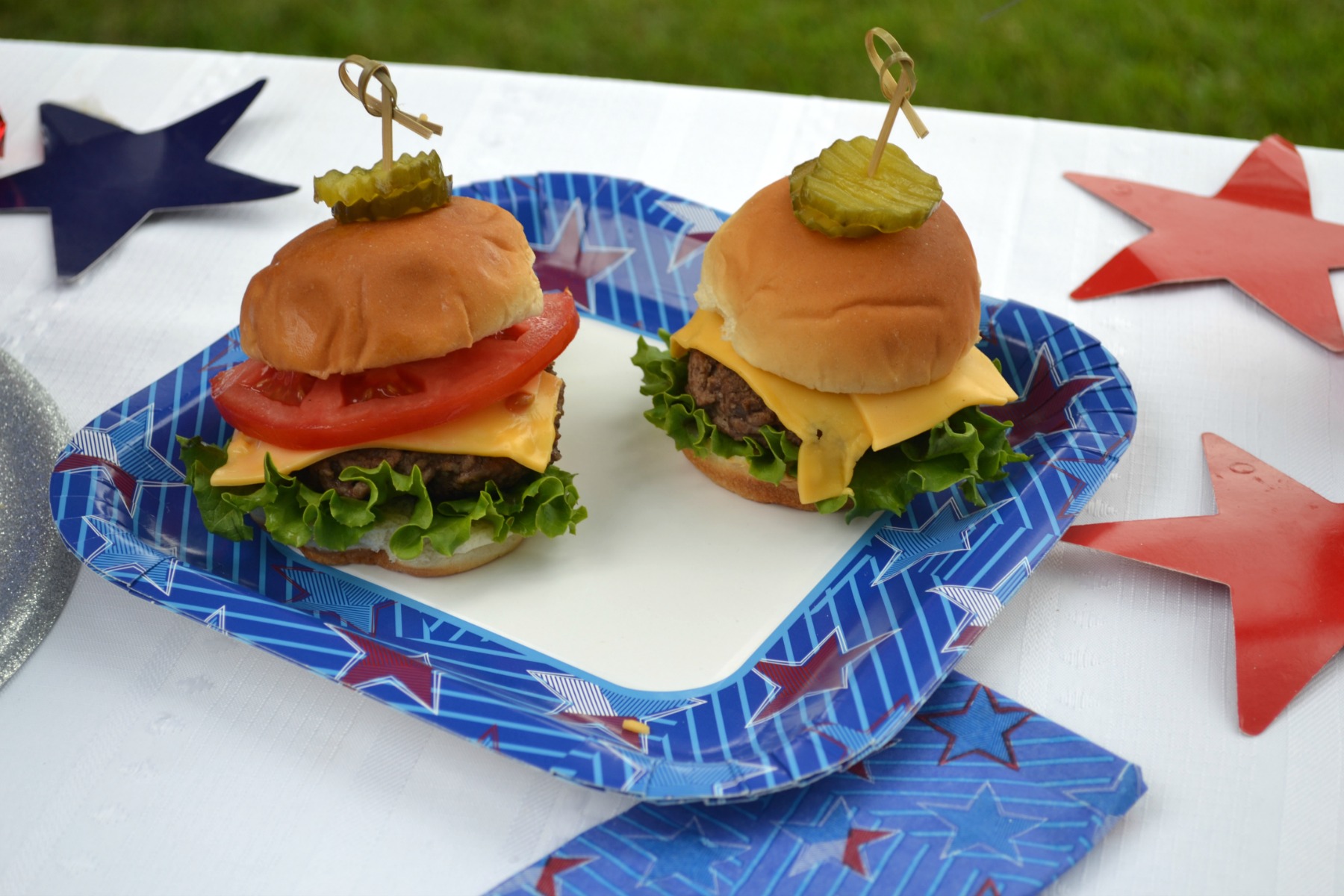 SLIDERS are great for kids because they are a smaller version of a hamburger/cheeseburger and easier to eat. The sliders can also be made from pulled pork or pulled bbq chicken.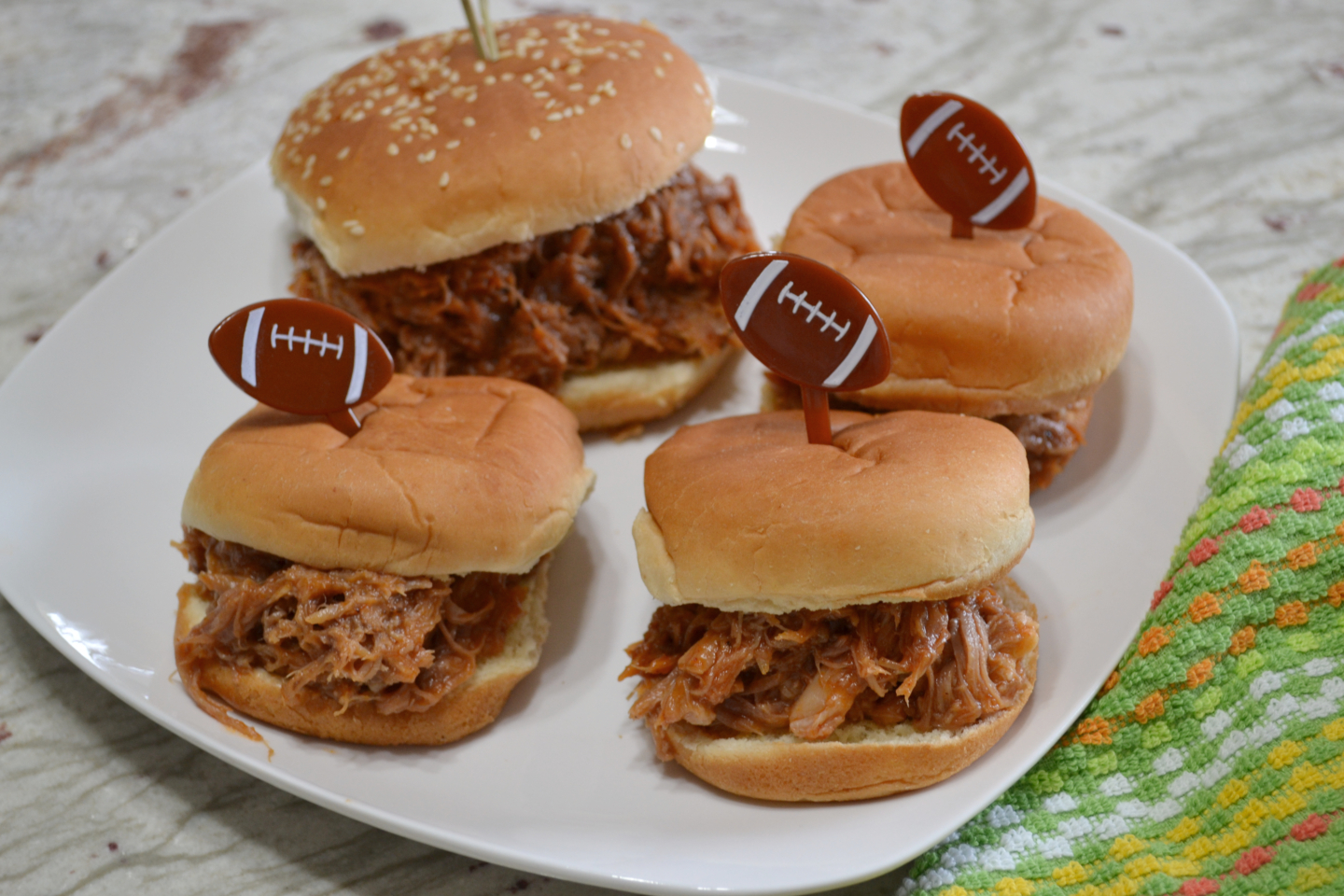 PULLED PORK BBQ is a favorite for many of my grandchildren.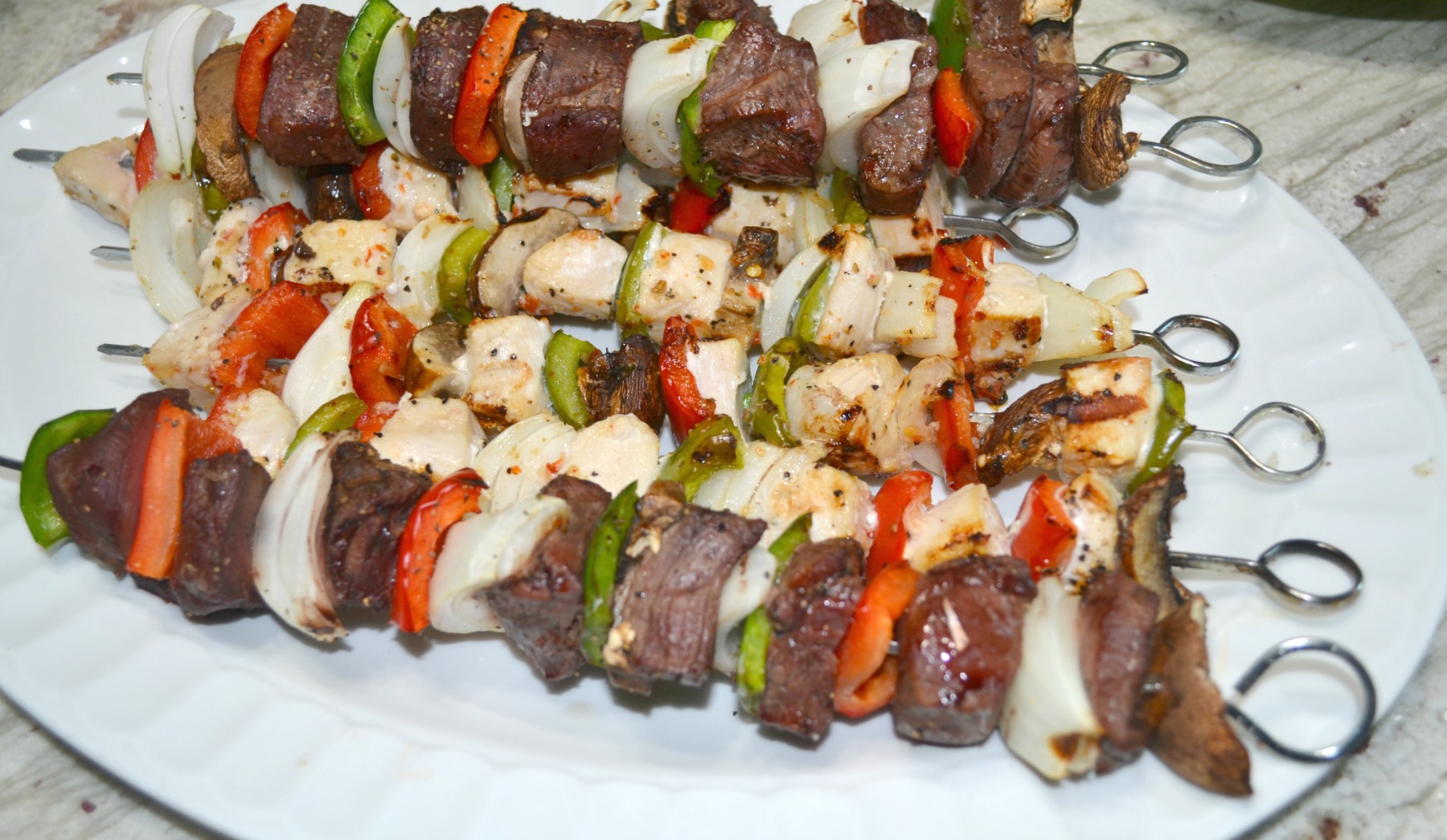 KABOBS.. My little grandsons in NC and CO tell me they like things on skewers…steak, chicken and fruit.   Yum!!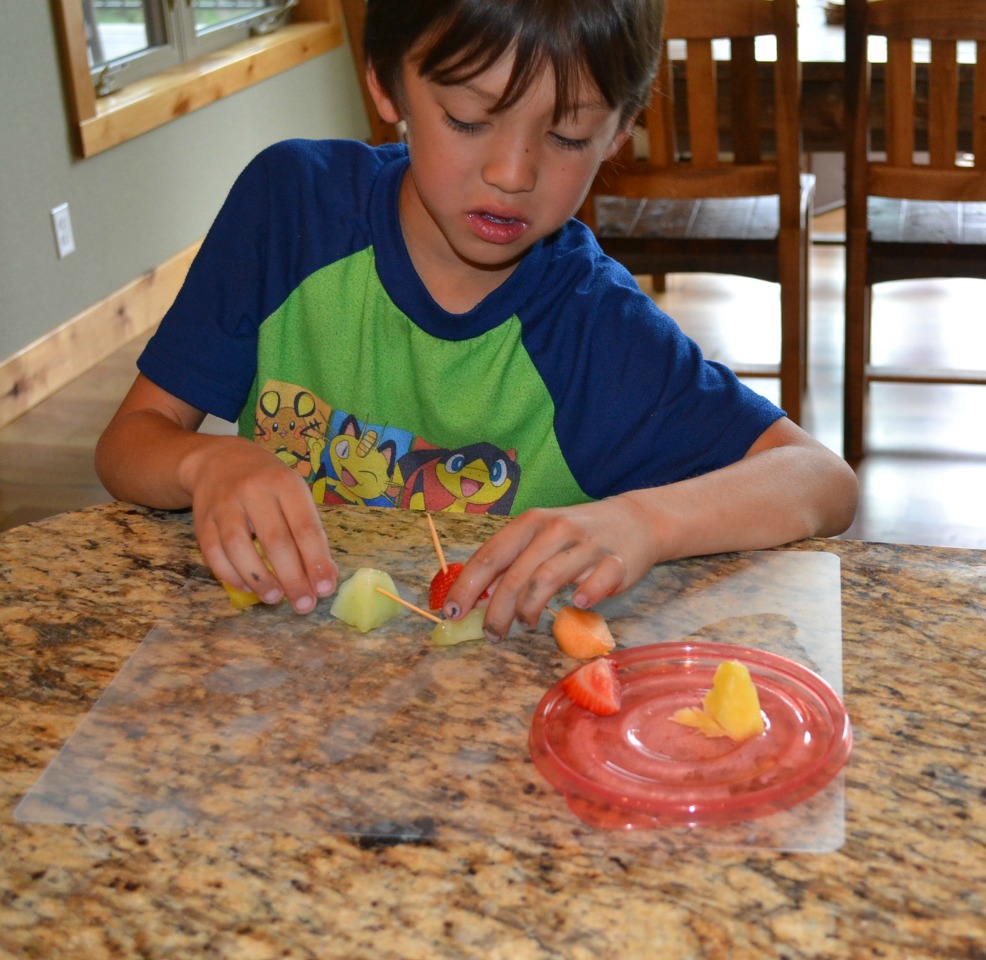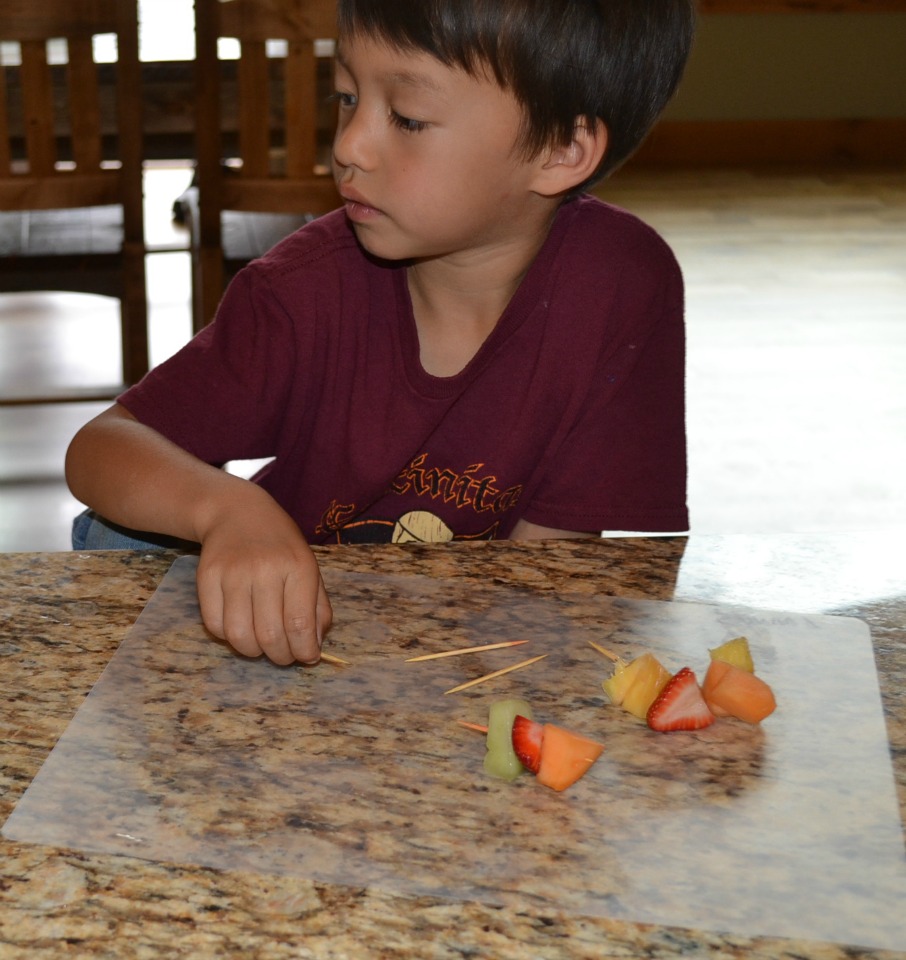 My grandsons in Denver were making kabobs also when I
checked in with them.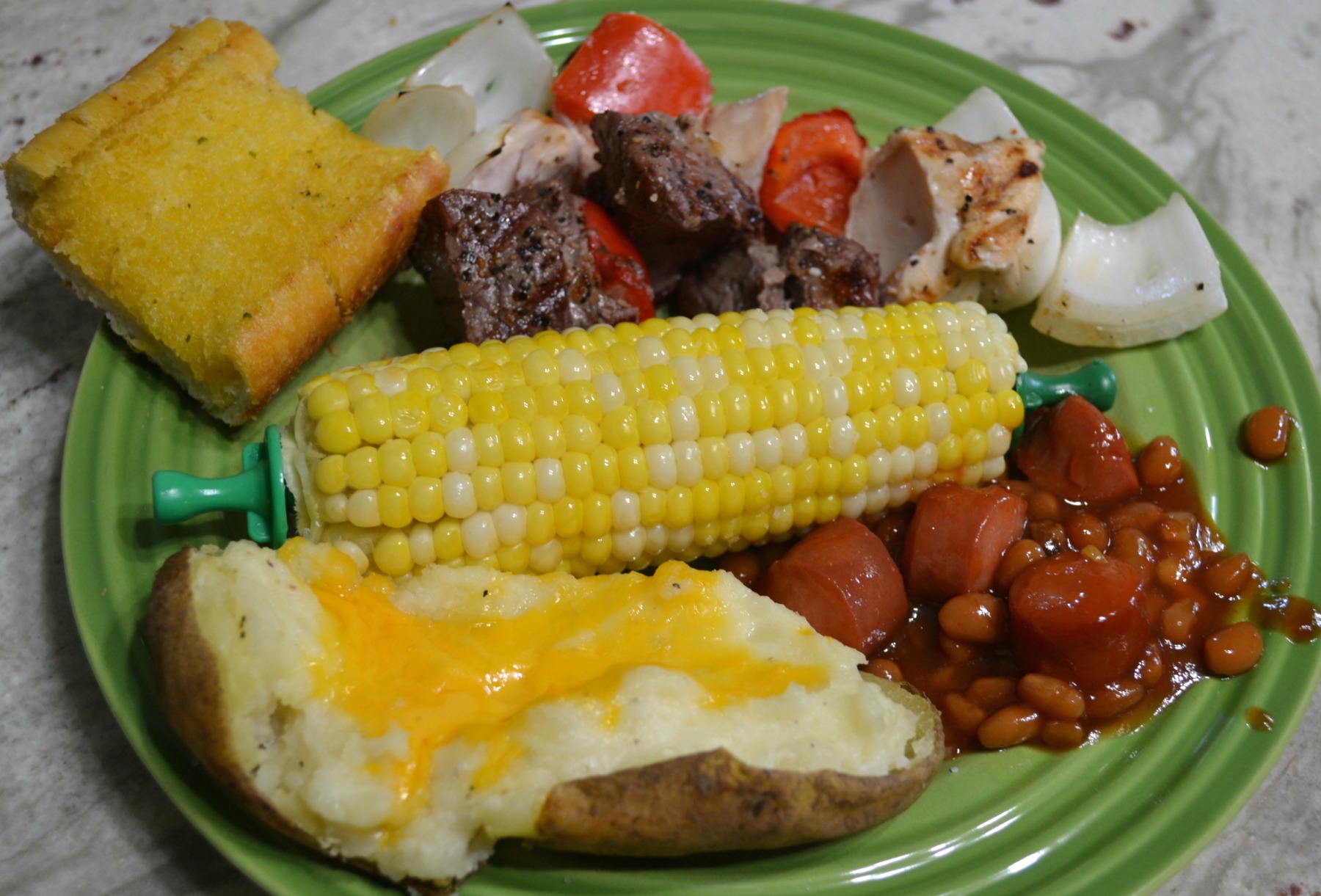 Another food on the list of favorite cook-out foods was corn-on-the-cob.
A POPCORN BAR is a fun addition for snack foods they can grab and keep on the go.  They are so busy playing or swimming.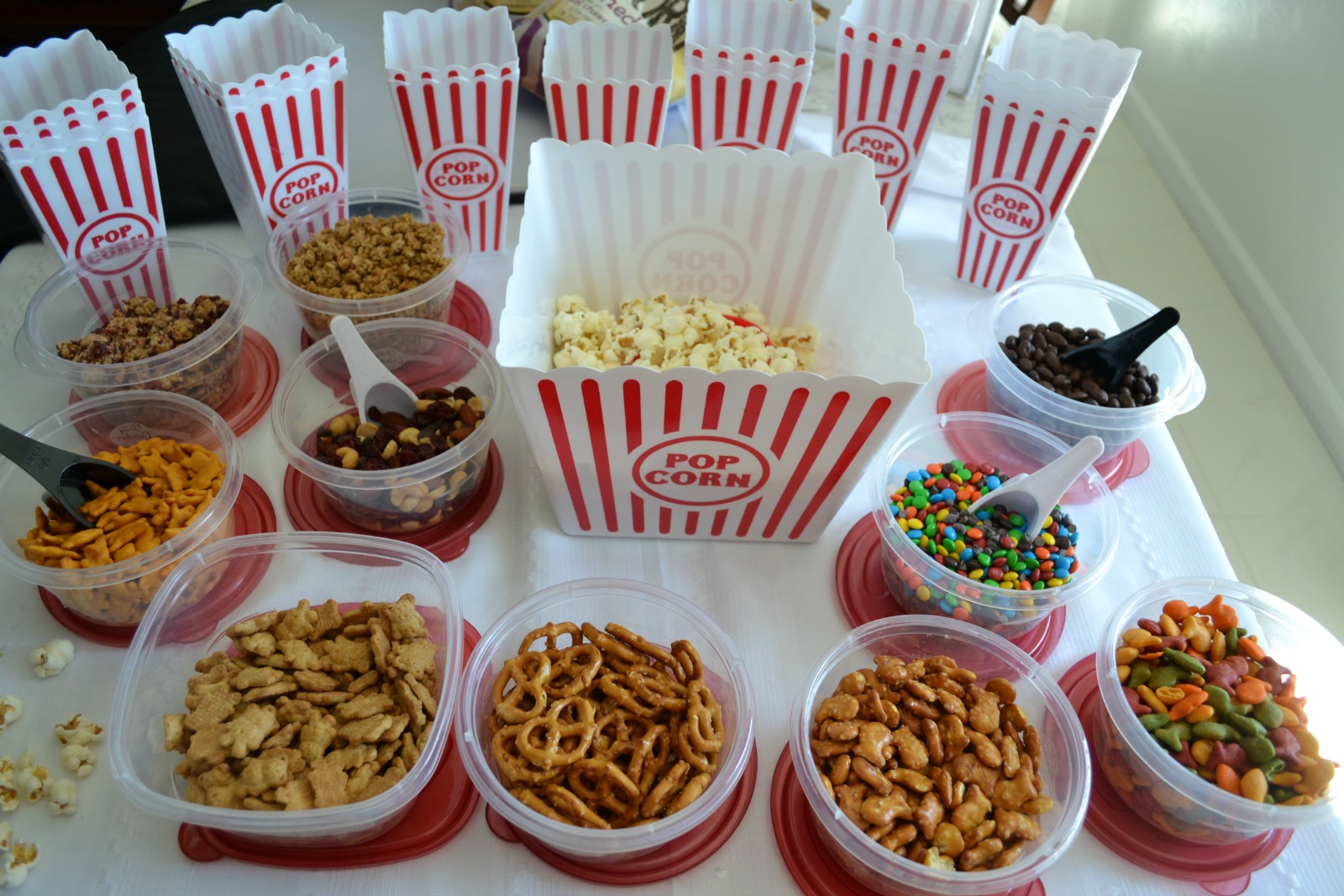 Just fill a large container with popcorn and add a variety of munchie treats in little bowls around it.
HERE is how we made these.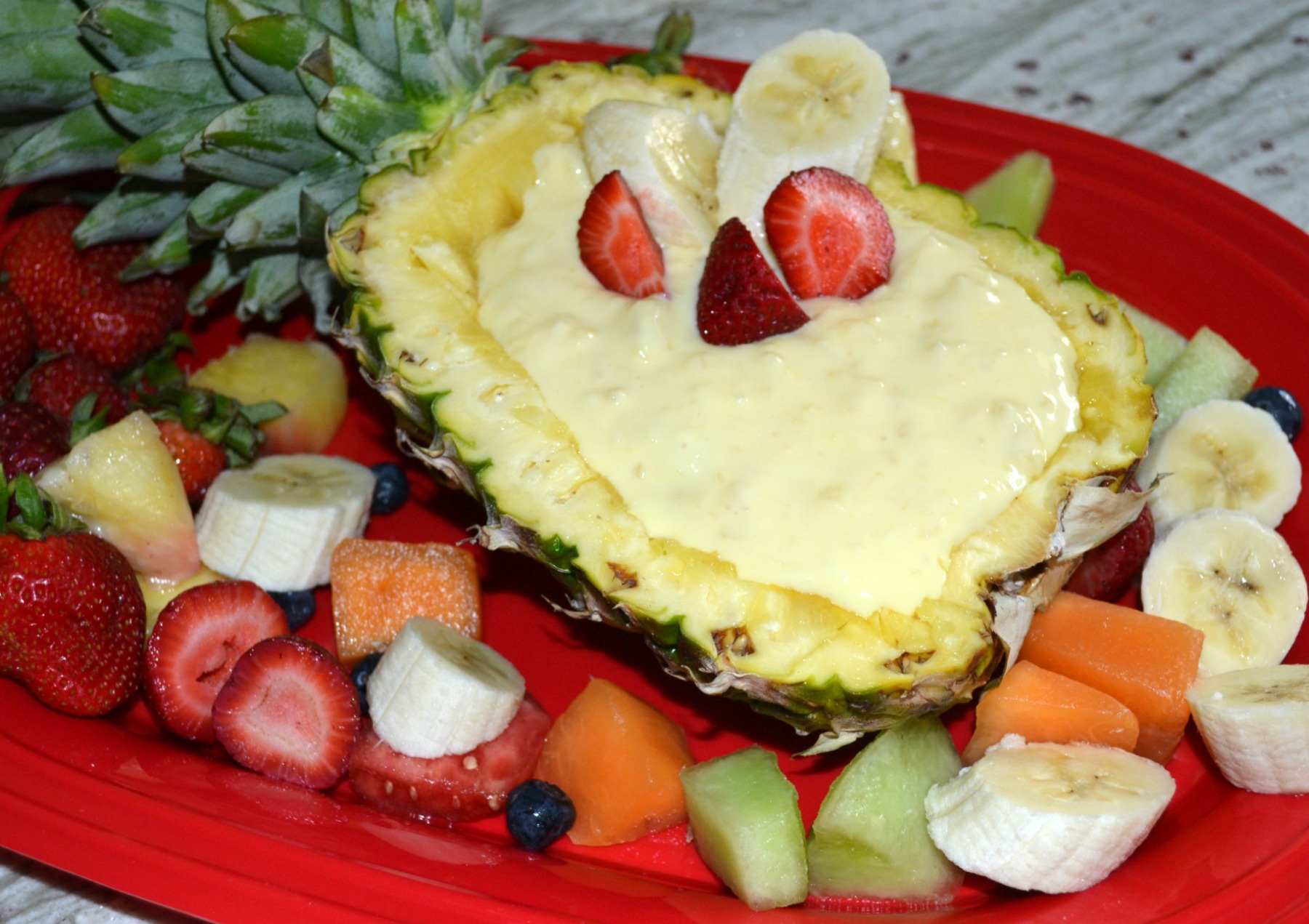 Fresh fruit and dip trays are light and refreshing.  I filled the center of a pineapple with a pudding base dip for this one.
Some other responses for munchie treats were chips and dip and cheese puffs.
DRINKS were Capri Sun, bottled water, lemonade, sweet tea, and a Root Beer Float.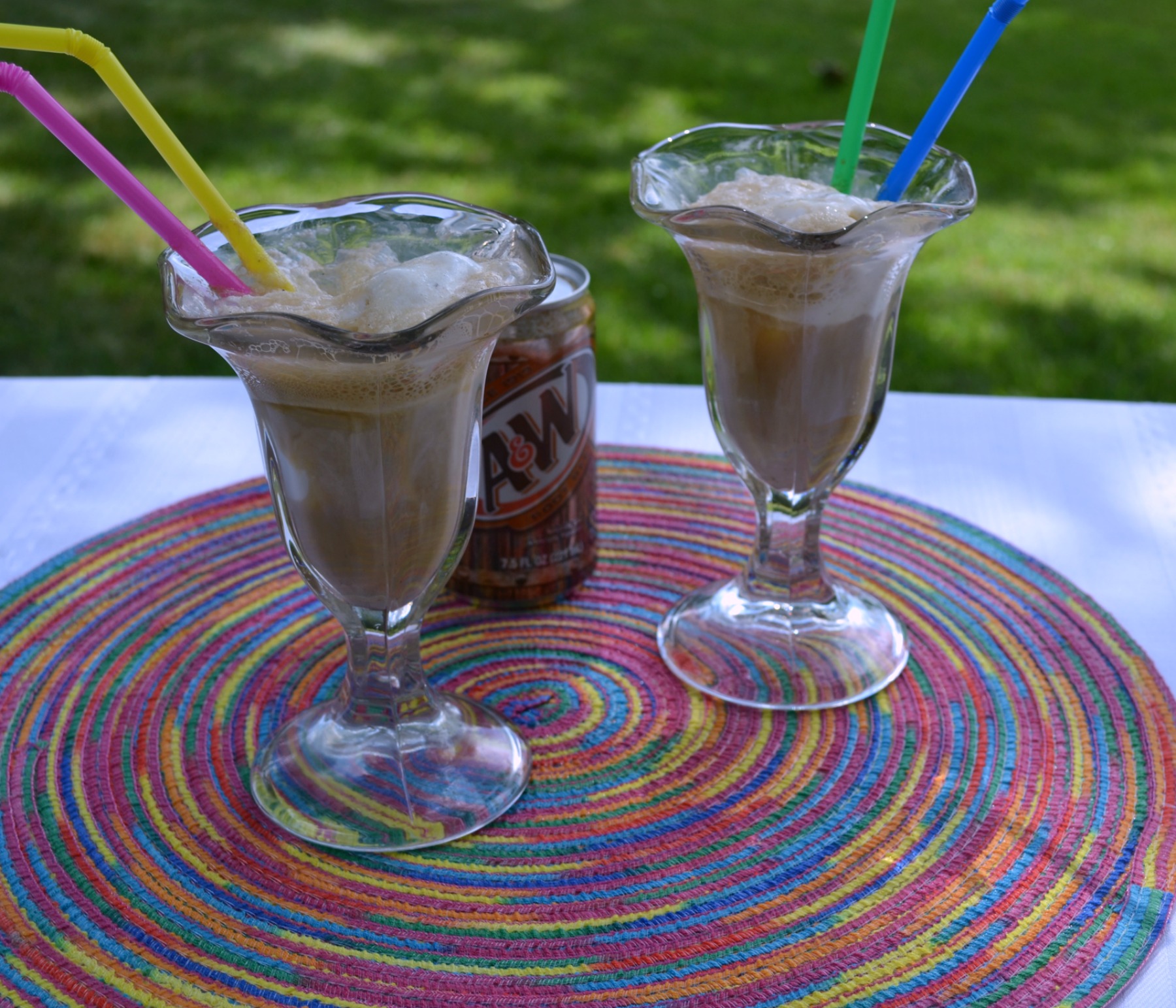 The float can be made with any flavor of soda pop.  Just place a scoop of vanilla ice cream in a glass and pour the soda over it.  Must have a colorful straw or fun spoon.
DESSERT choices were decorated sugar cookies, cupcakes, cobbler, rice krispie treats and ice cream.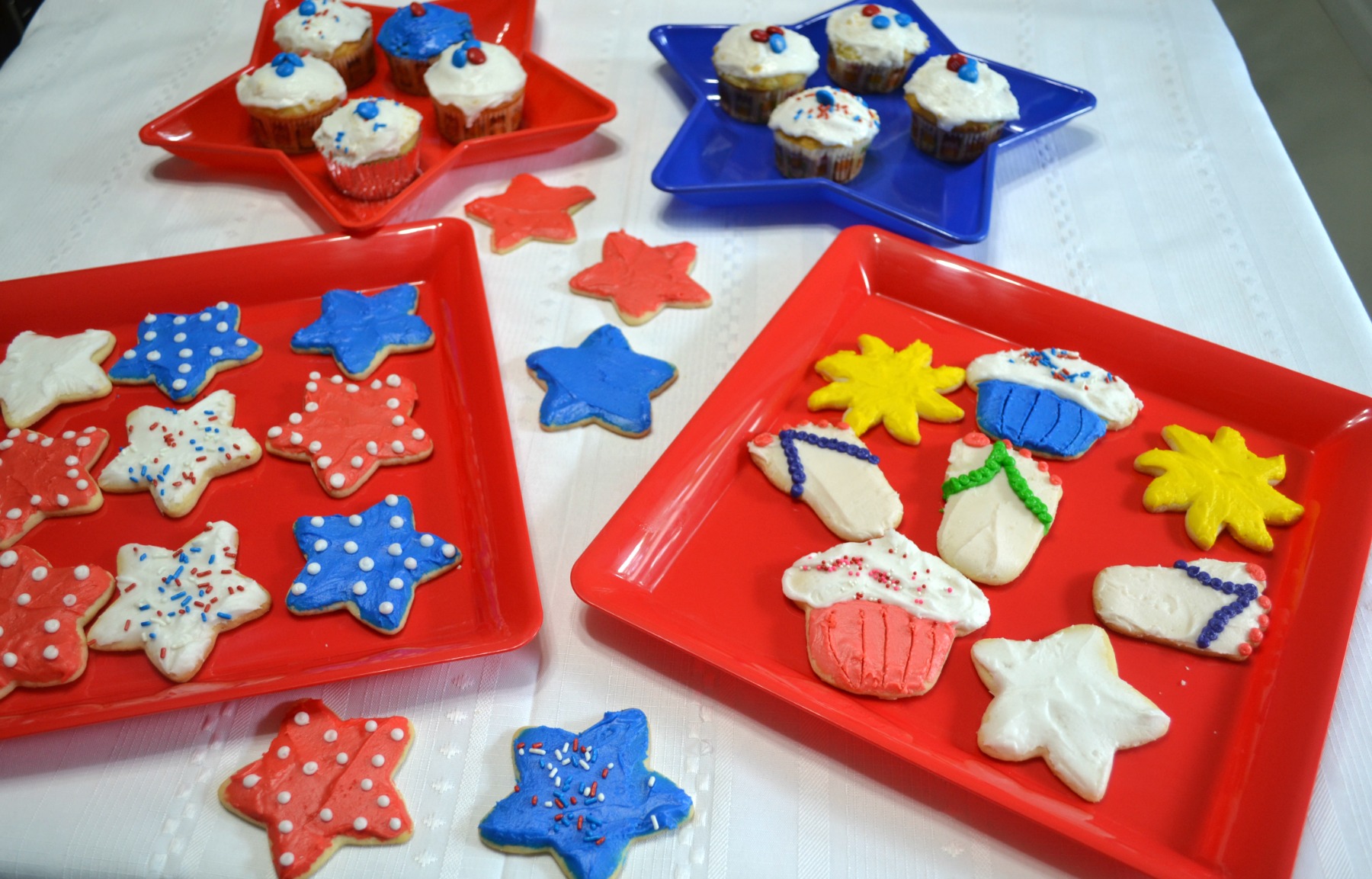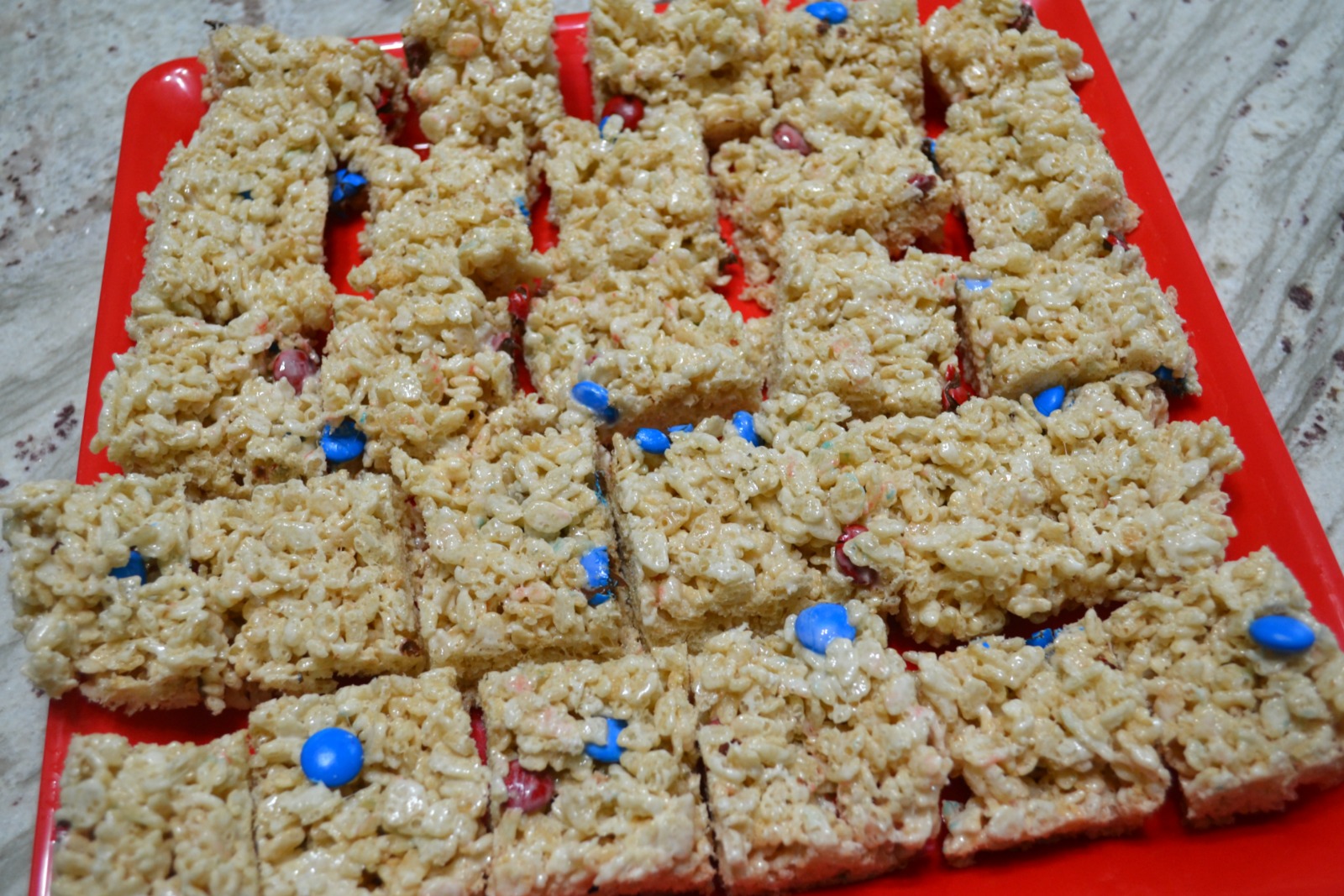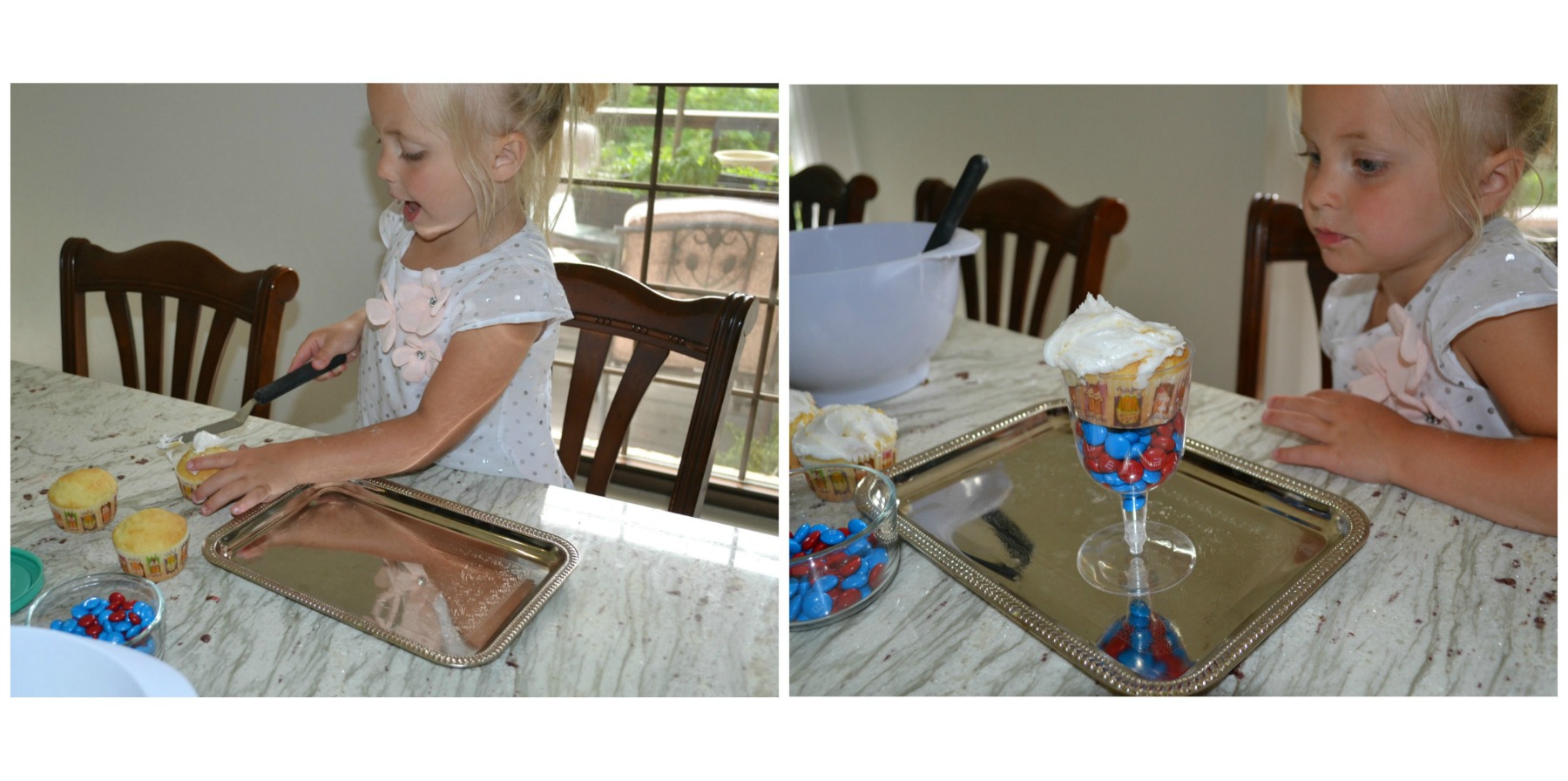 The children always want to help decorate the food.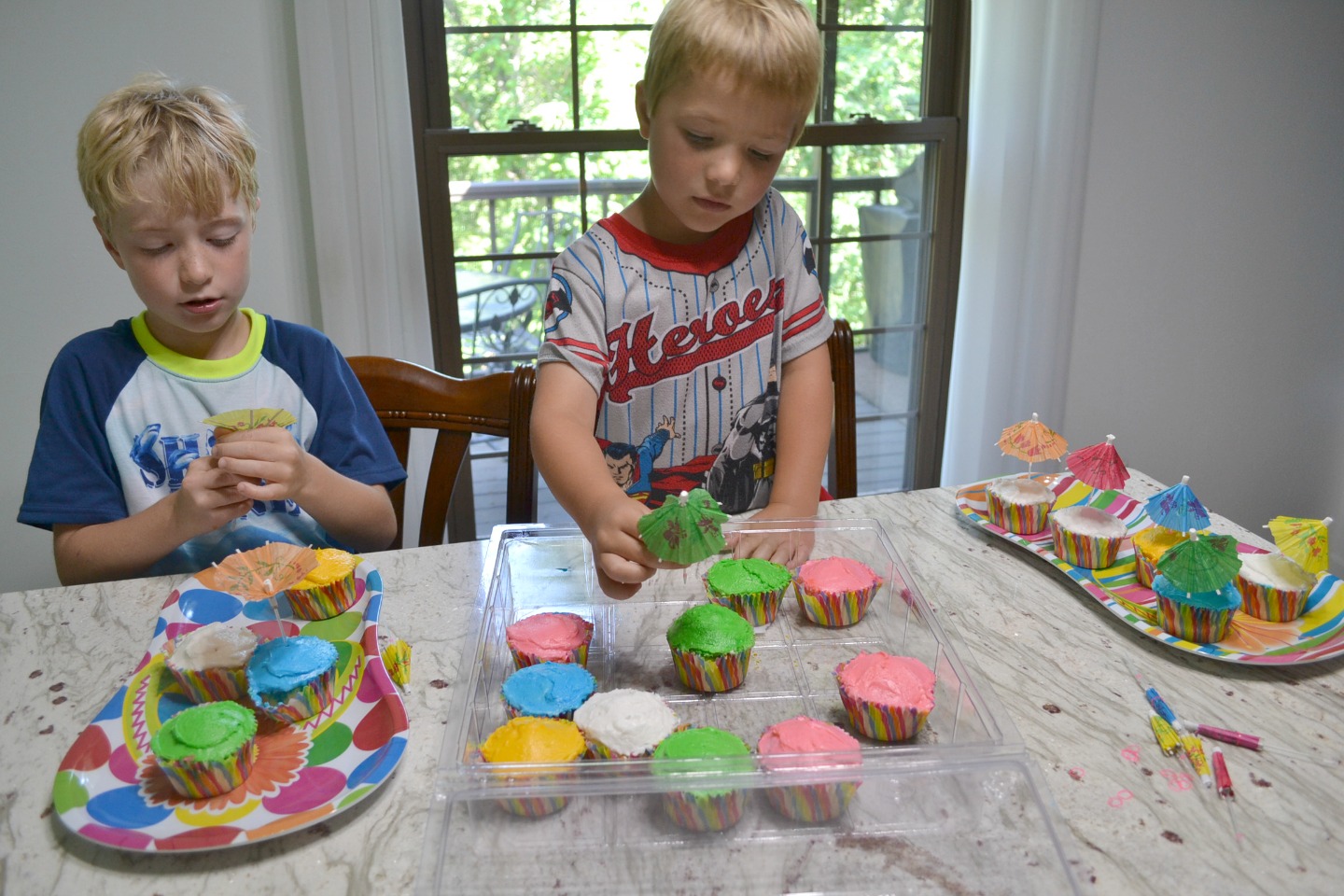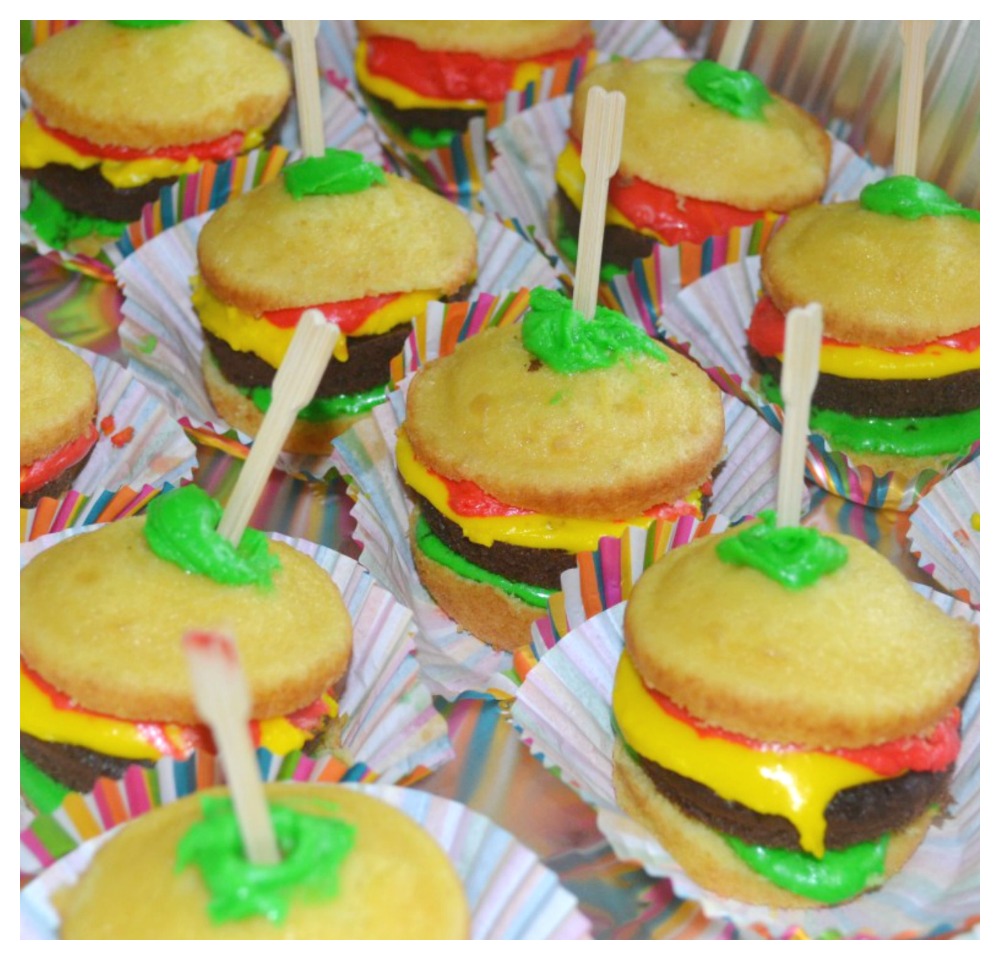 So fun, and even big kids (adults) enjoy these.  HERE is how I created these cute cupcakes.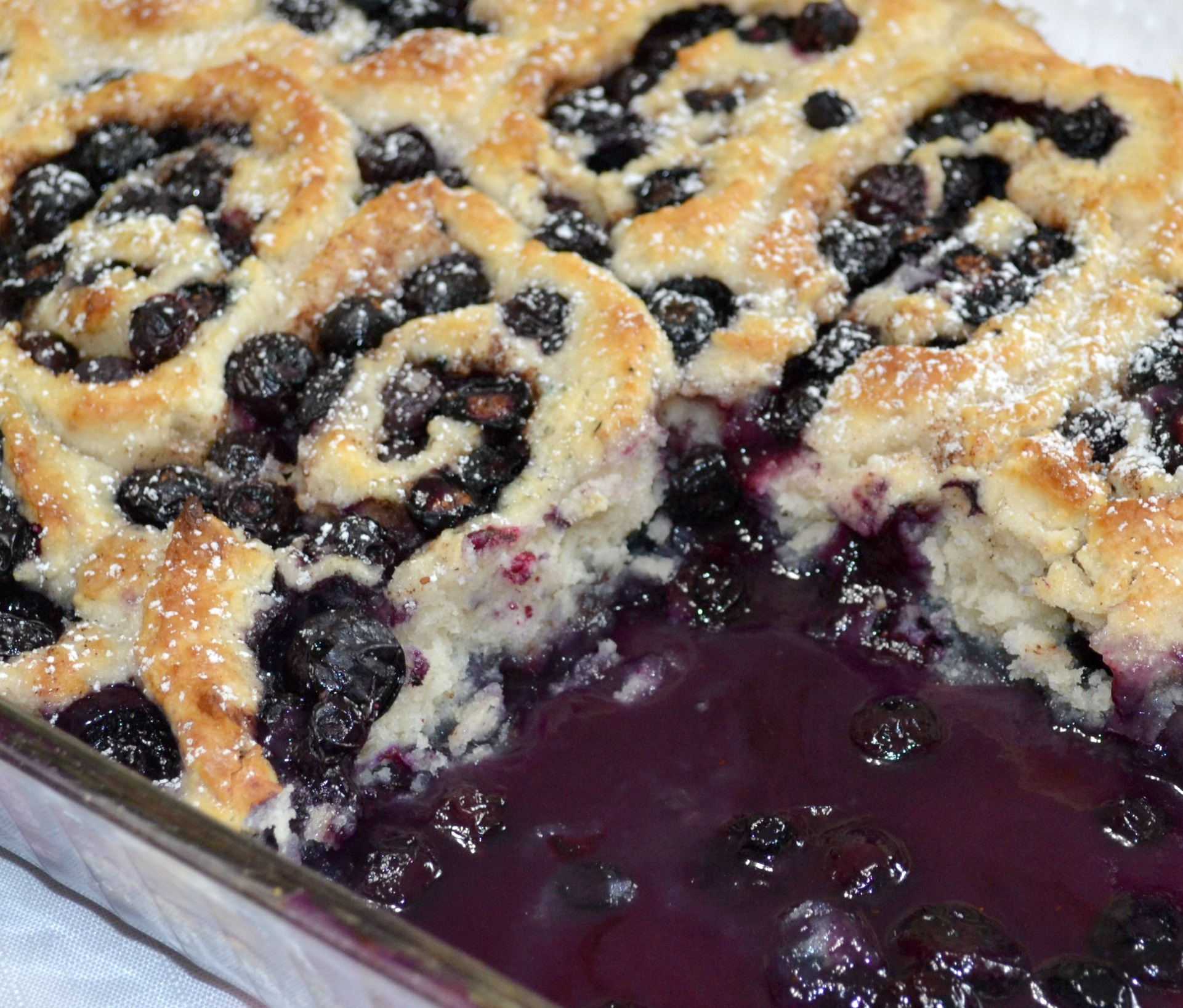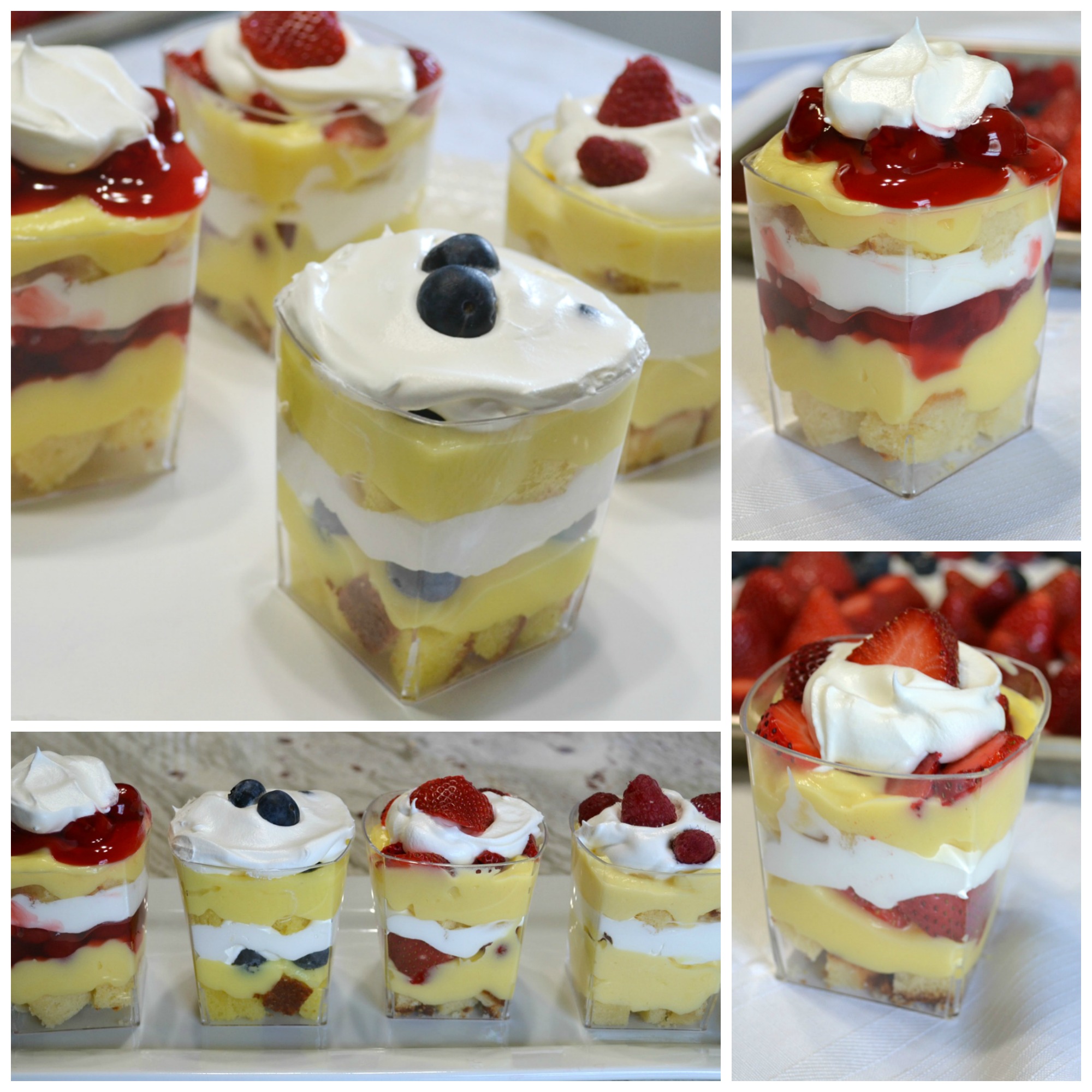 I think the children love foods that are light, colorful, tasty, and can be held in your hand, on a stick, or ones that get dipped.  They prefer not to sit down to eat for a long period of time, so these varieties of cook out foods are children's favorites.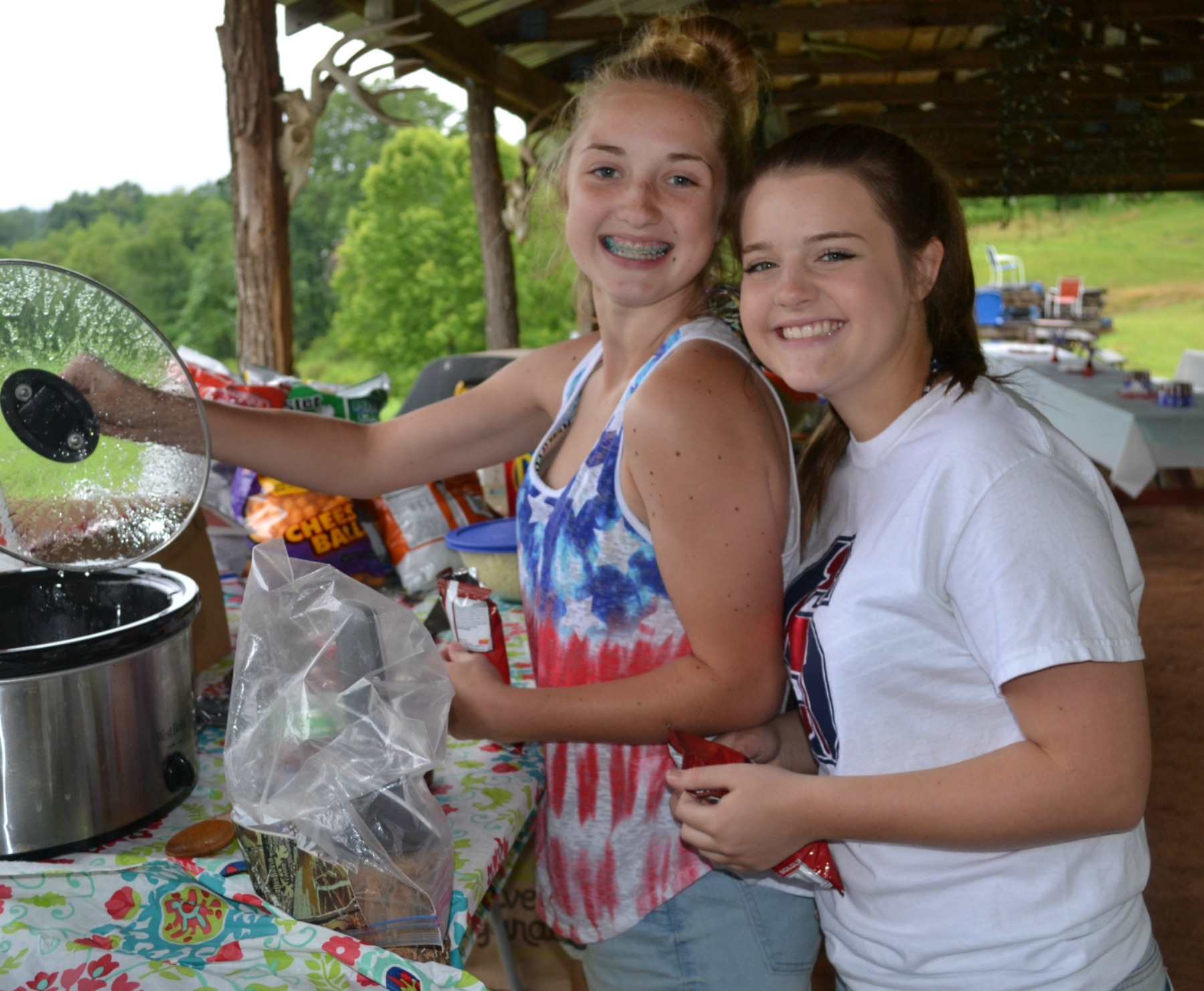 Please follow and like us: