Jump to recipe
This beautiful Very Berry Cream Tart with Fresh Raspberry Sauce is so delicious, and is made with Steviva Blend, a natural sugar substitute.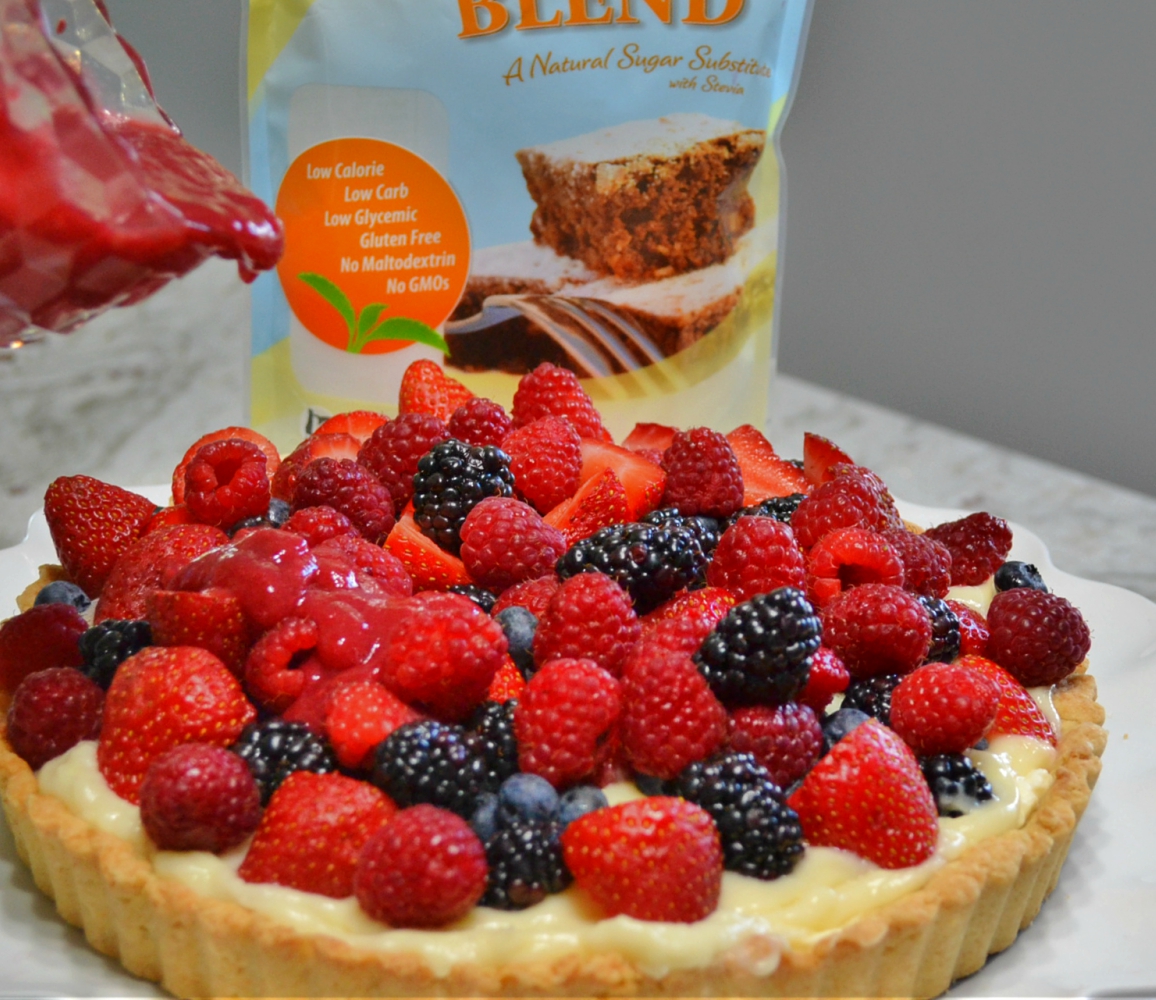 I have been chosen as one of the bloggers in the Steviva-
Sweeten It-Up recipe challenge.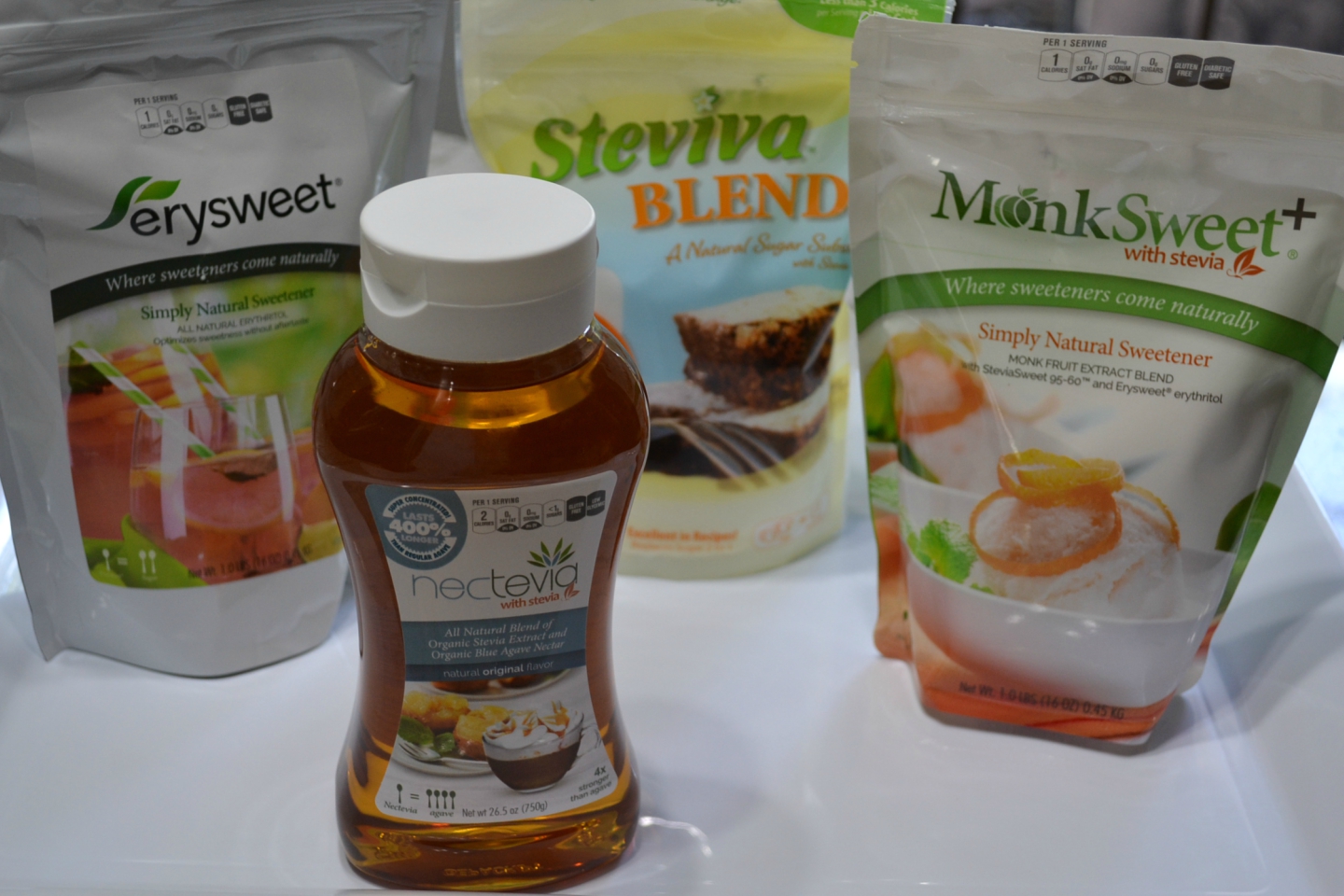 We were sent 4 products to create recipes in a Beverage, Entrée, and Baking category.  This Very Berry Cream Tart is my entry in the baking category.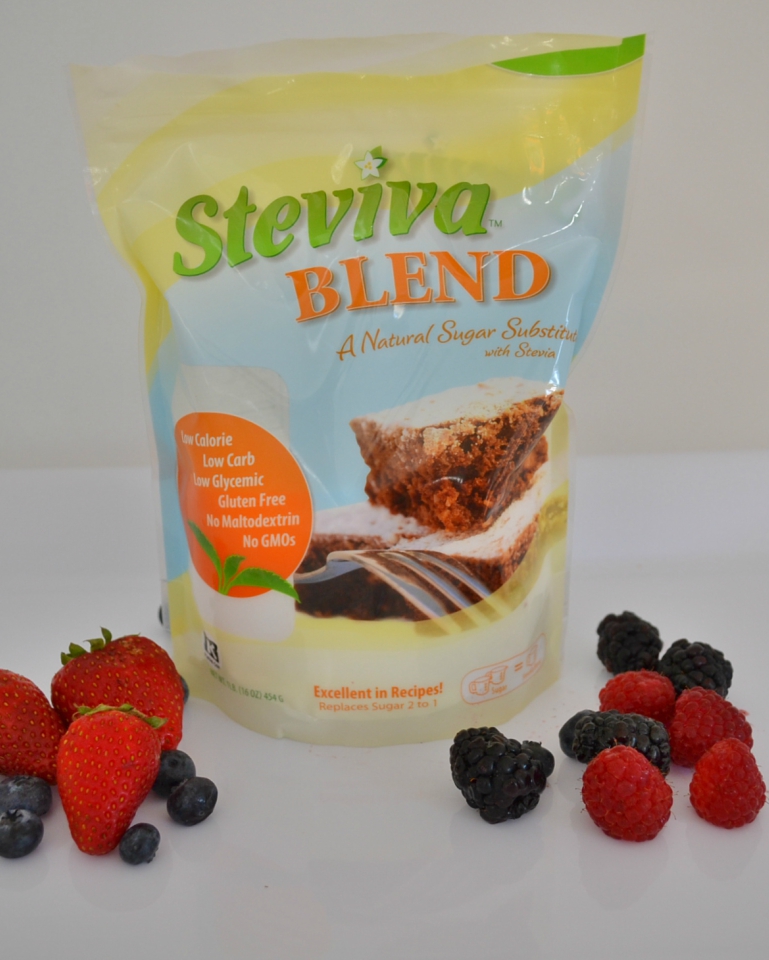 The Steviva Blend is  a blend of erythritol and pure stevia, in a granular form, similar to table sugar.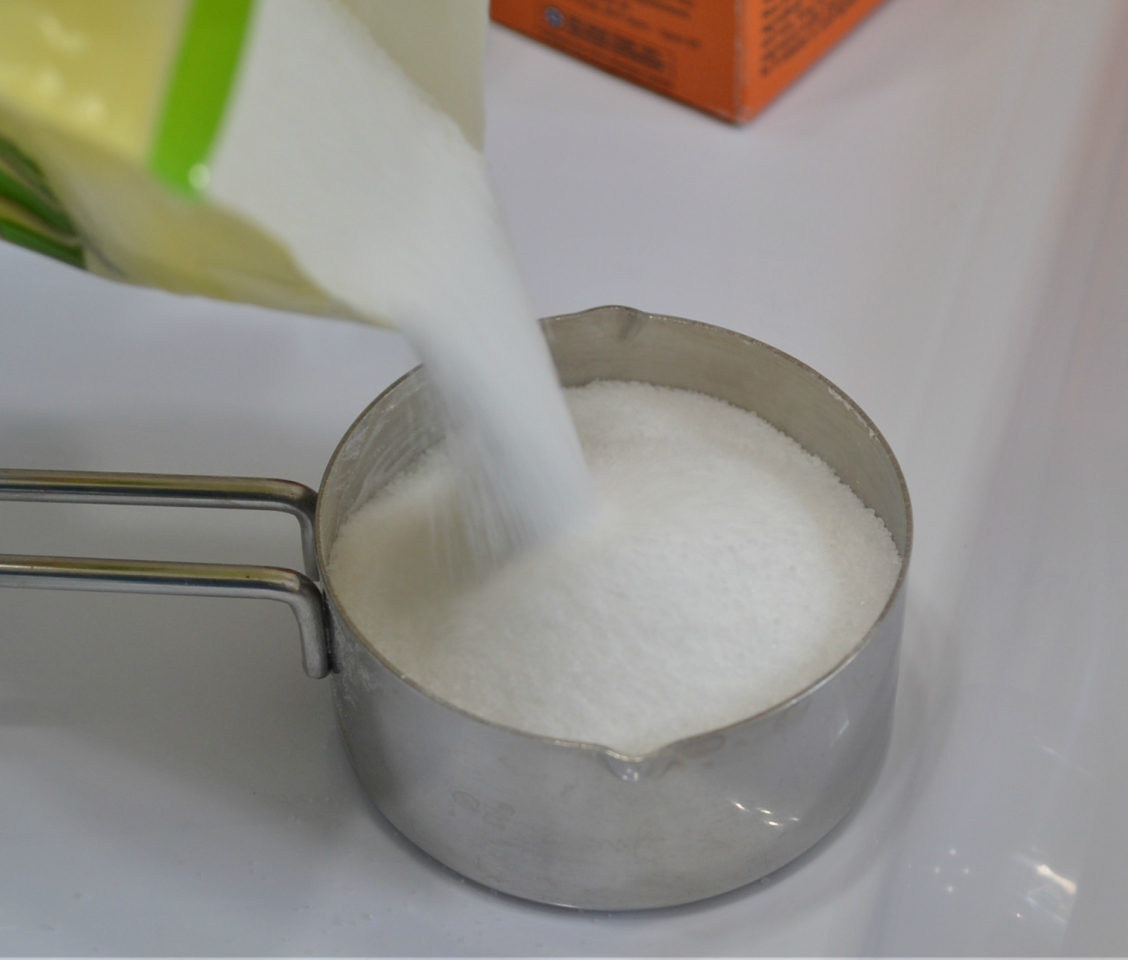 It is twice as sweet as sugar, so you use only need to use half as much. It can be used in tea, coffee, or baking delicious desserts, and has zero calories and carbs.
When I tasted it, I was happy that it did not leave any after taste.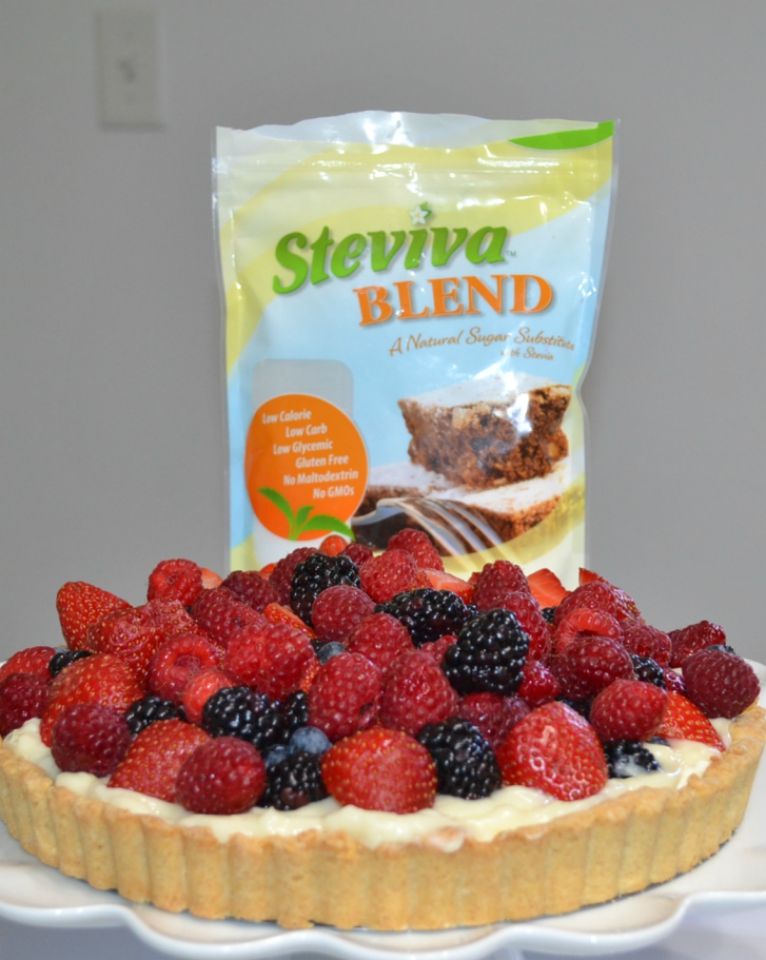 I decided to create a dessert tart for my entry. Tarts are so simple, a healthier dessert, and I was able to use the Steviva Blend in 3 parts of the tart.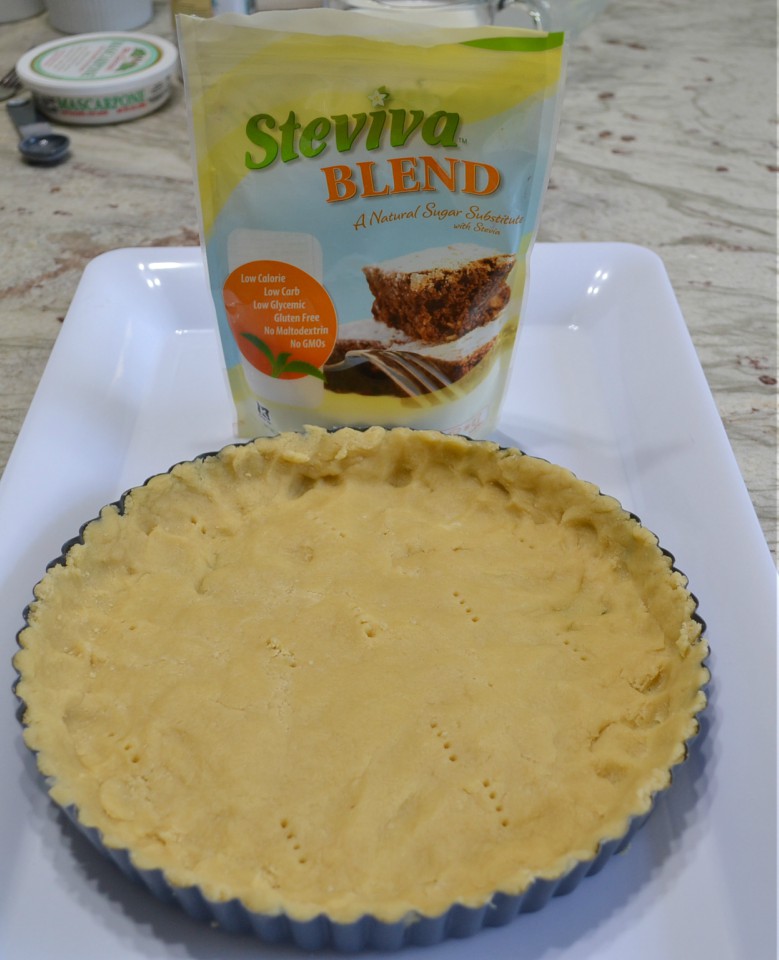 For the crust, I used my basic sugar cookie recipe that I have been making for 40 years,  I used the Steviva Blend in place of the sugar, using only half as much.
While the tart was baking, I prepared the pudding and placed in the refrigerator.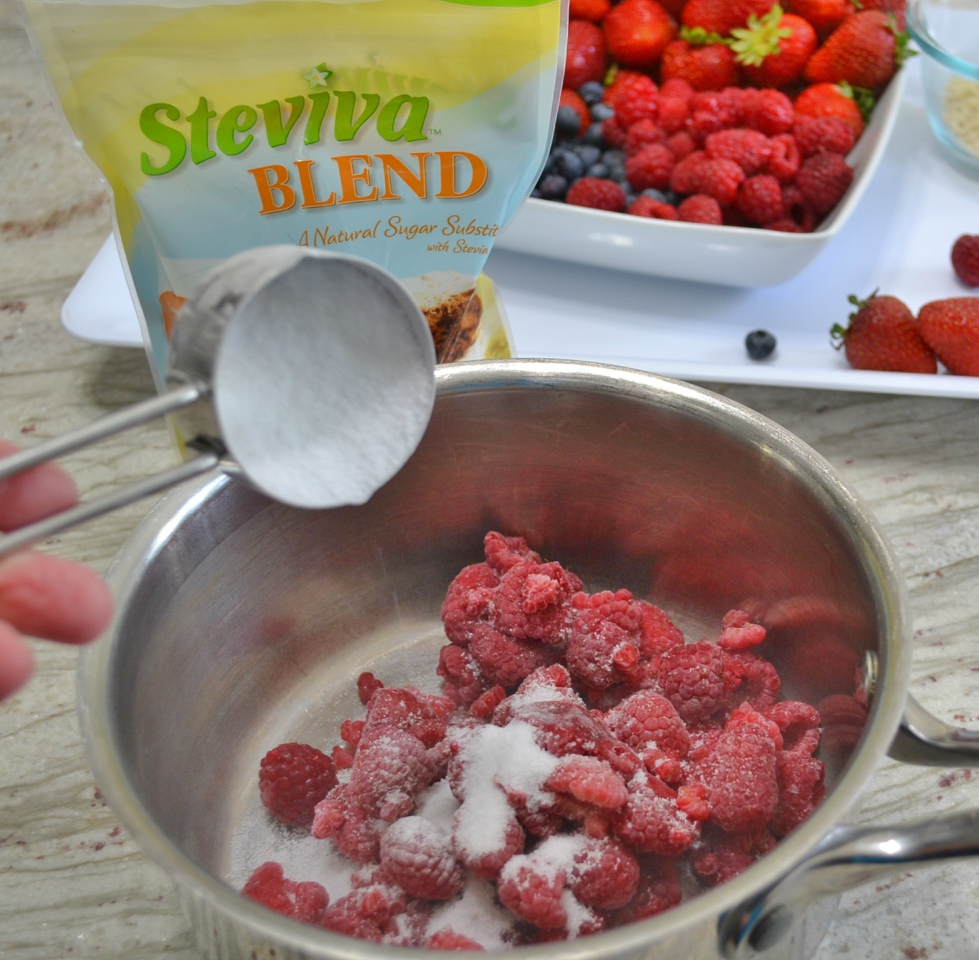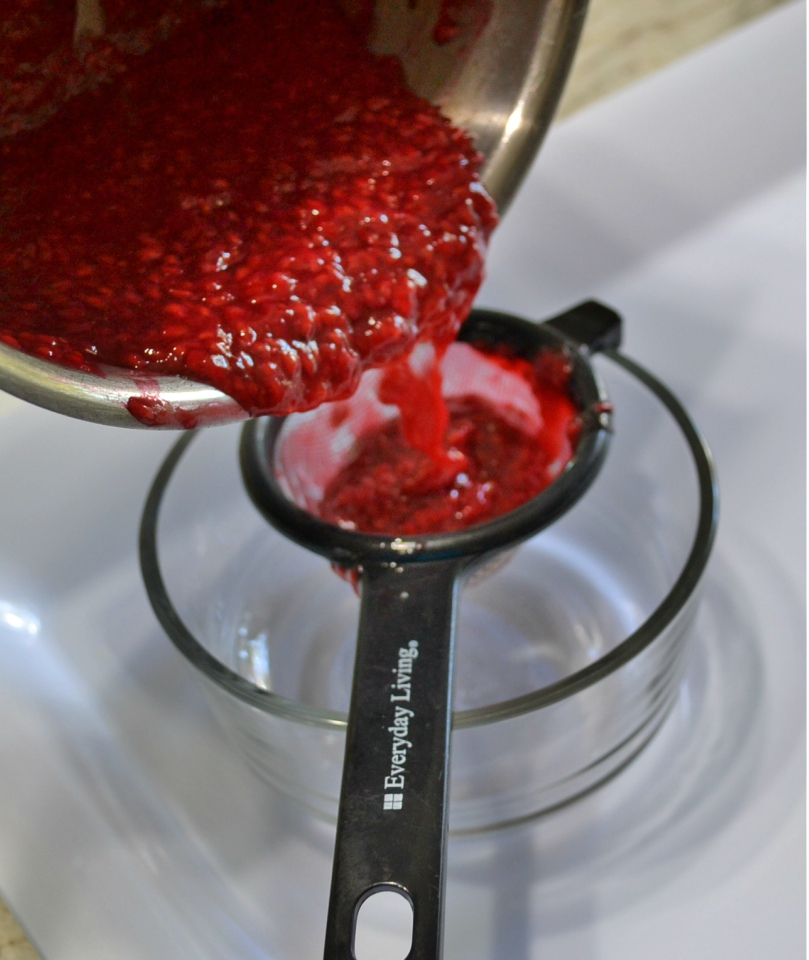 The Steviva Blend dissolved perfectly in my sauce. I
prepared the raspberry sauce while crust was cooling.
After crust is cooled, remove sides of tart pan, and
place tart on a serving dish.
Combine mascarpone cheese and Steviva Blend.  Spread in the bottom of tart pan.
In the past, I have used confectioner sugar in my mascarpone layered desserts, so again, this was saving on calories.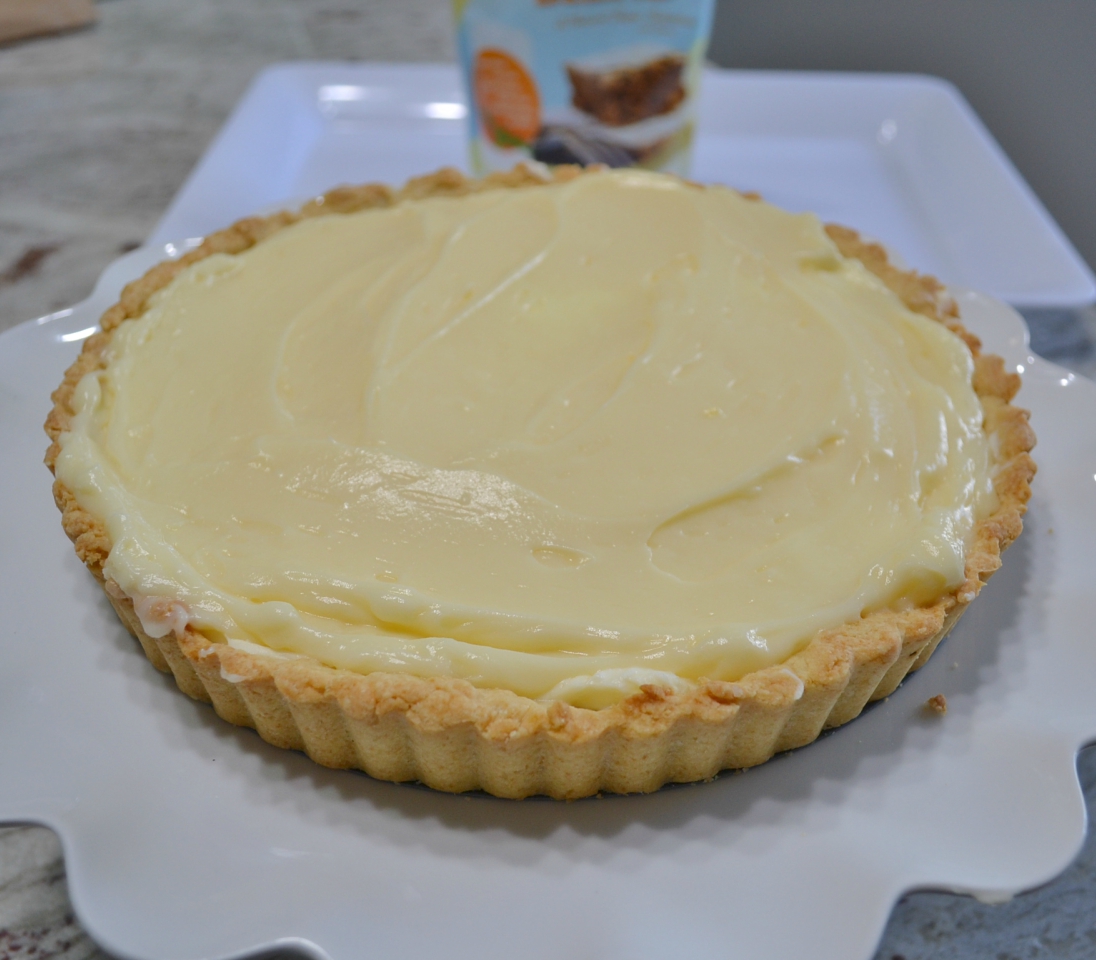 Spread pudding over the mascarpone layer.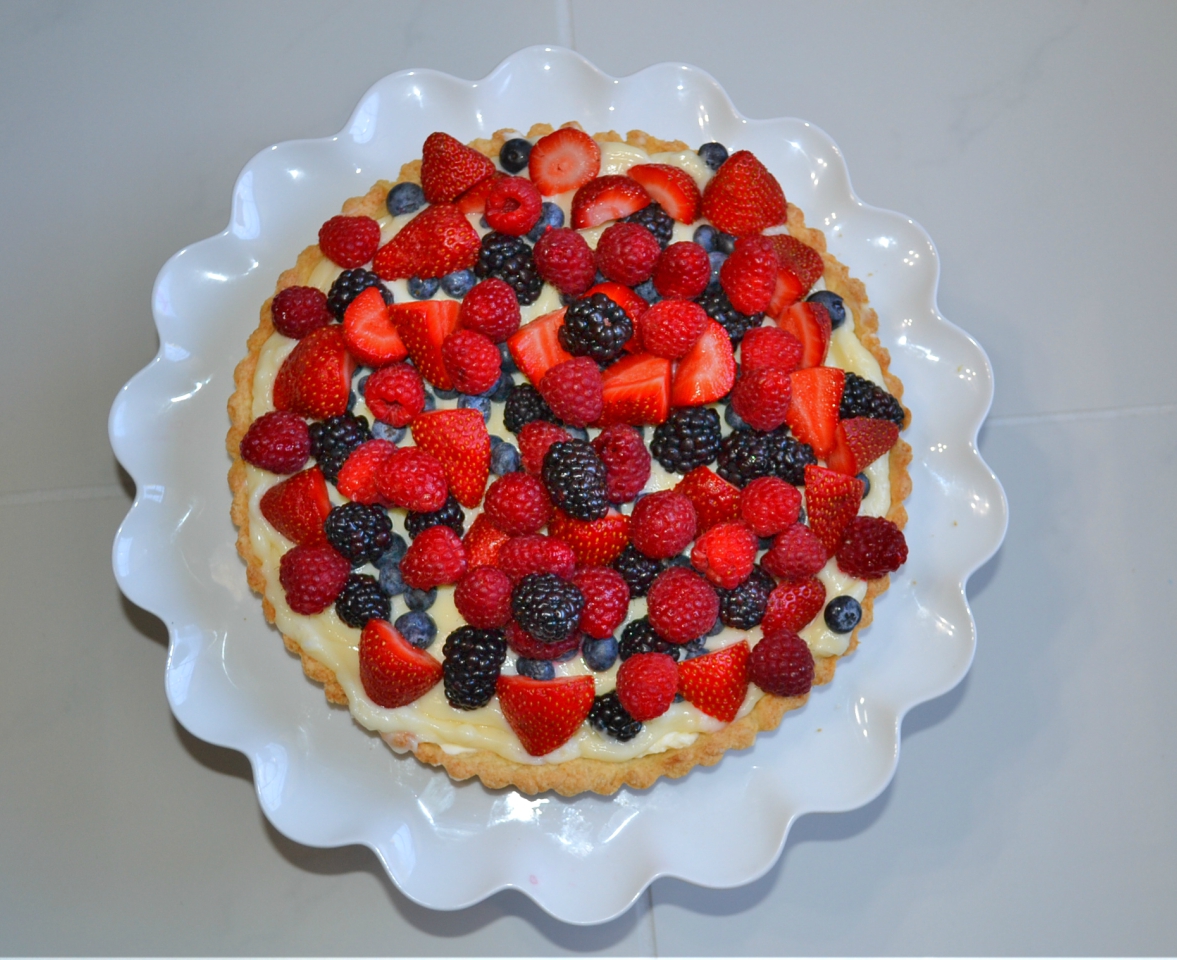 Top with any variety of fresh fruits that you have.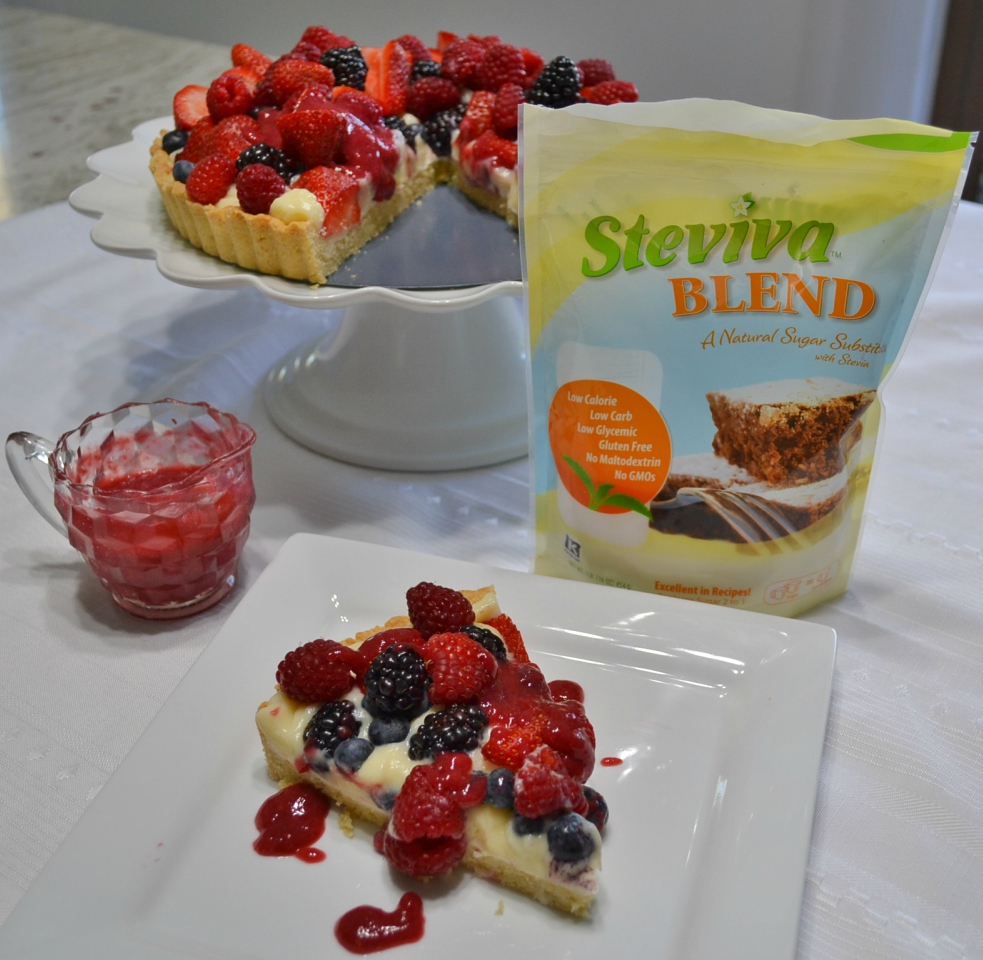 Drizzle fresh raspberry sauce over the berries, or
drizzle the sauce on each individual piece you cut.
My husband does not like sweet desserts, but he ate a
piece of this and loved it.  It was not over-sweet at all.
I shared this with some friends and it was a big hit.  They
agreed that it was such a treat with the delicious taste and
knowing that it was a zero calorie dessert.
VERY BERRY CREAM TART WITH FRESH RASPBERRY SAUCE
Ingredients
CRUST:
1/2 cup butter, softened
1/3 cup STEVIVA BLEND
1 large egg
1 teaspoon vanilla
1 1/2 cup all purpose flour
1 teaspoon baking powder
1/2 teaspoon salt
SAUCE:
10 oz frozen raspberries
1 cup water
2 Tablespoons STEVIVA BLEND
2 Tablespoons cornstarch
FILLING:
1 (3.4oz) box instant white chocolate pudding (may use vanilla, sugar free)
2 cups milk
8oz container mascarpone cheese, softened
1 Tablespoon STEVIVA BLEND
4 cups mixed fresh berries
Instructions
Preheat oven to 350 degrees F.
In a large mixing bowl, beat the butter and STEVIVA BLEND with an electric mixer until smooth. Add egg and vanilla, beat until well combined.
In a small bowl, sift together the flour, baking powder, and salt. Add flour mixture gradually to the butter mixture. Beat until well combined. Press dough into bottom and up sides of a 9-inch tart pan with removable bottom. Prick with fork in about 8-10 places.
Bake for about 15-20 minutes or until crust is light golden brown. Remove from oven and cool on a wire rack for 20 minutes. Remove sides of tart pan and place tart crust on a serving platter.
To prepare the raspberry sauce, place frozen berries and water in a medium saucepan. Stir together the STEVIVA BLEND and cornstarch in a small bowl. Combine with the berries, and bring to a boil. Reduce heat to low and simmer until thickens, stirring frequently. Add additional water if becomes too thick. Strain sauce into a glass container. Set aside.
In a medium size bowl, whisk together the pudding and milk as directed on box. Refrigerate until ready to use.
In a small bowl, stir together the mascarpone cheese and STEVIVA BLEND until well combined.
To assemble the tart, spread mascarpone cheese into bottom of tart with an offset spatula.
Spoon pudding over the mascarpone layer, and spread until smooth.
Arrange berries on top of the pudding layer.
Drizzle raspberry sauce over the berries or on each individual slice when serving.
© 2023 Copyright GRANDMA HONEY\\\\\\\'S HOUSE
Be sure to visit these websites for more information and
recipes.
Website: https://www.steviva.com/
Facebook: https://www.facebook.com/steviva
Twitter: https://twitter.com/steviva
Instagram: https://www.instagram.com/stevivabrands/
Pinterest: https://www.pinterest.com/stevivabrands/ 
Please follow and like us: