I am happy to be sharing this recipe for BBQ Baby Back Riblets along with my homemade rub and BBQ sauce.

One night last week while fixing these riblets for dinner, I decided to take some pictures to share this recipe, since it always turns out so good. I finished them off in my grill pan, but before I could serve them, I received an important phone call that I had to take. When I returned to the kitchen, the guys were already eating the BBQ Baby Back Riblets, so I was not able to finish adding the sauce or to get a picture of the finished dish.
I am probably not the only person this has ever happened to. I had to laugh, but wishing I could have finished them.
The recipe for the rub and sauce will be included at the end of the post.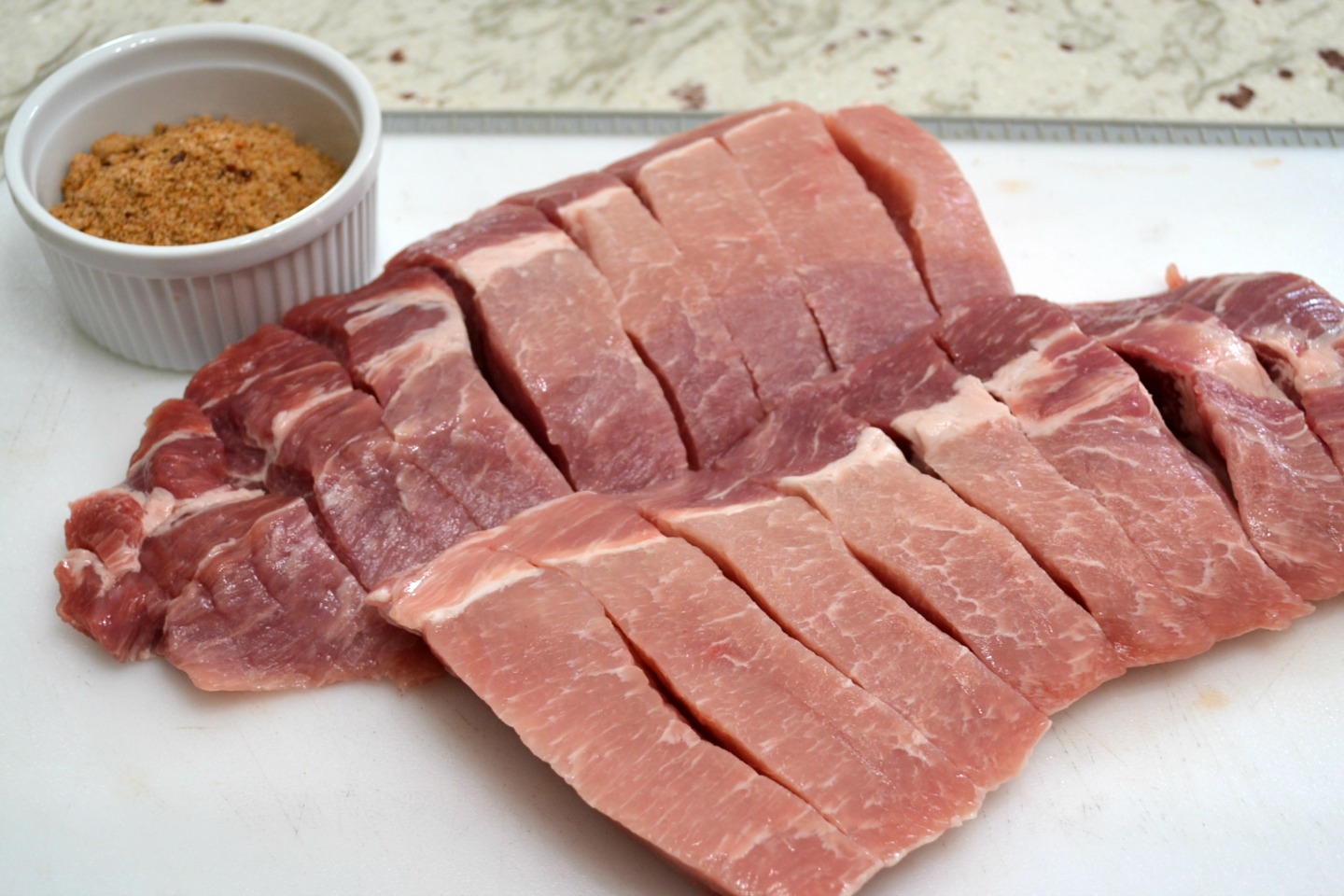 Place the boneless baby back ribs on a cutting board.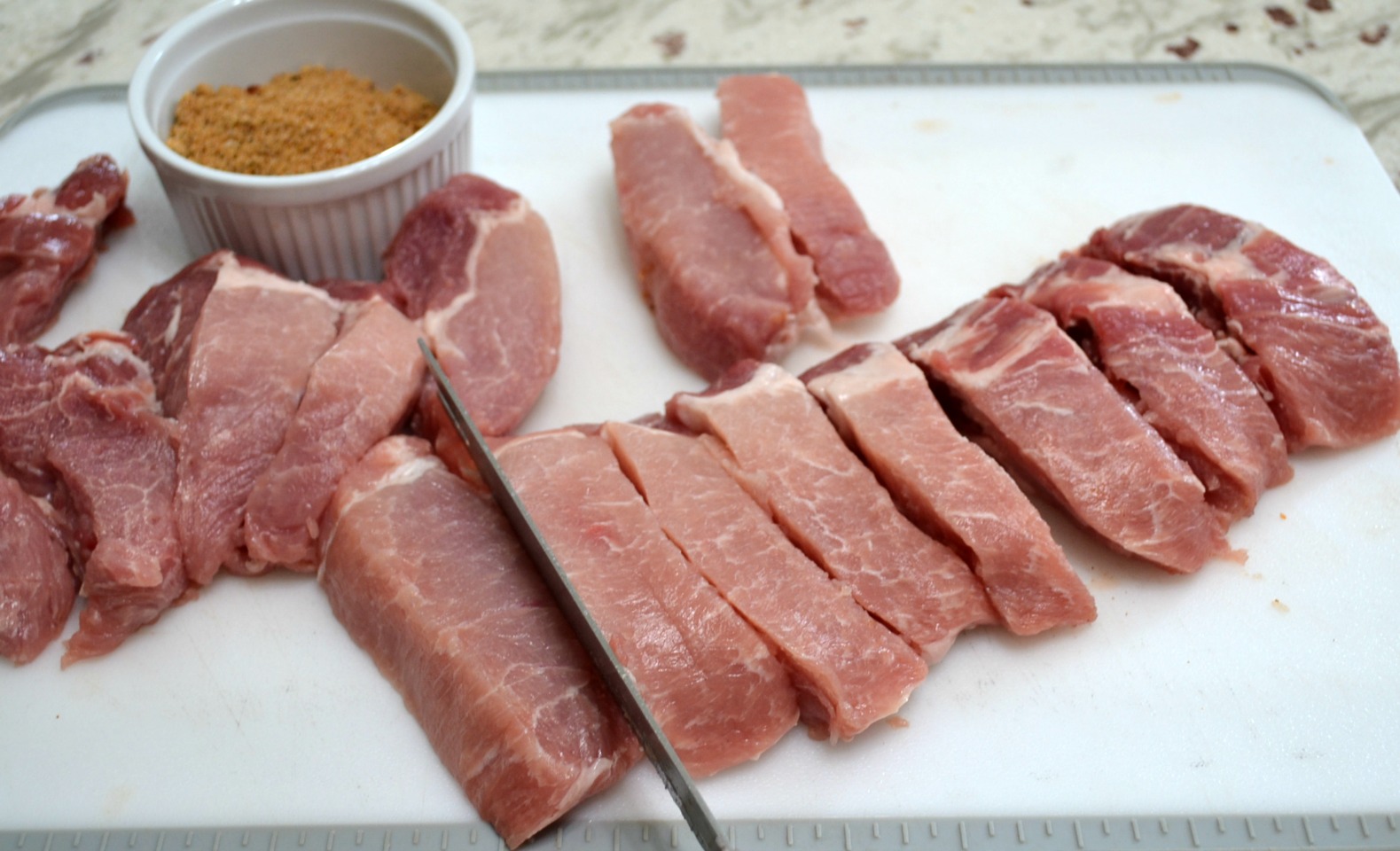 Slice each one to separate.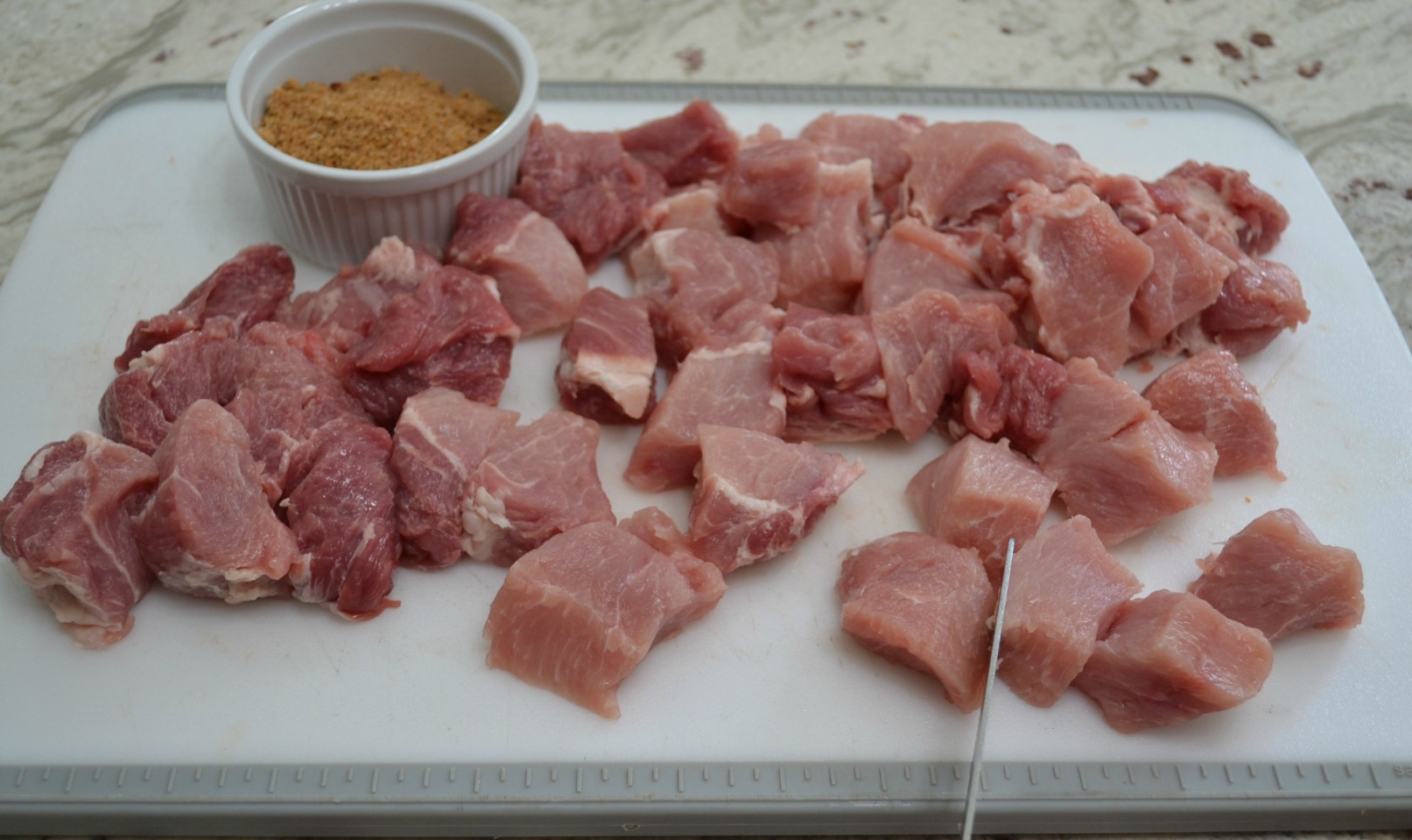 Cut into 1 1/2 inch squares.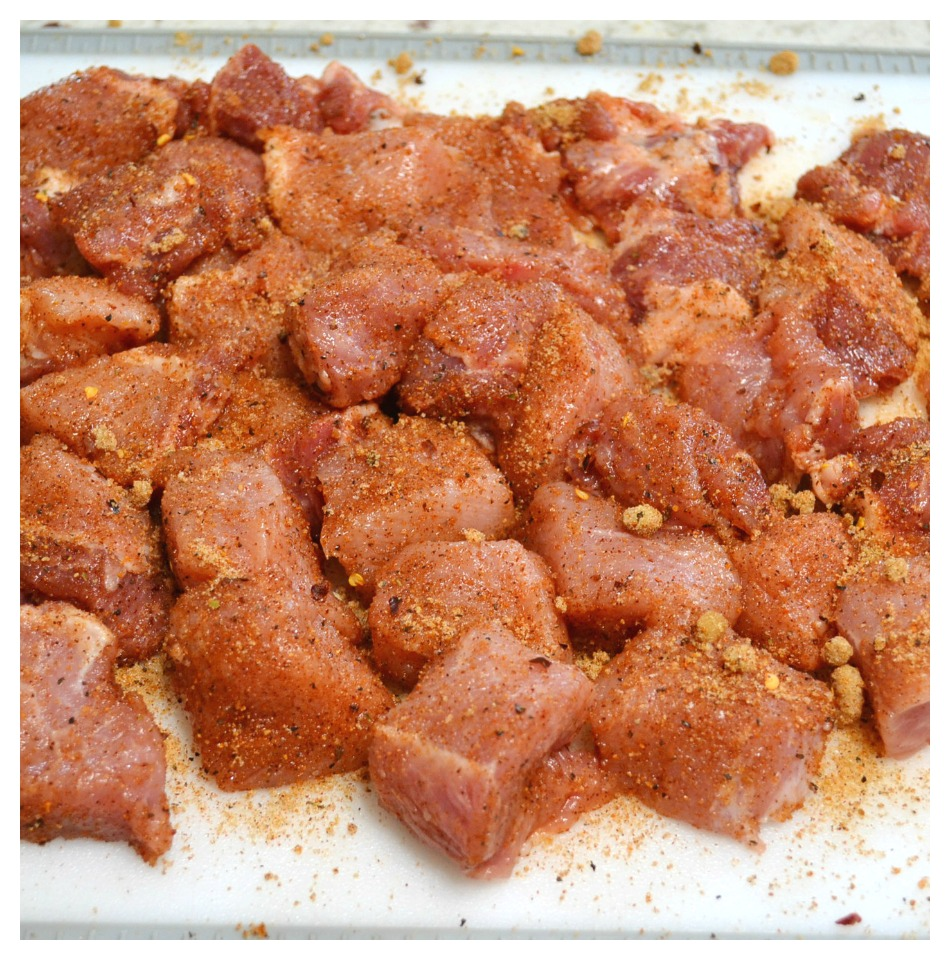 Sprinkle about a cup of the rub over the meat. Rub into the meat to cover well.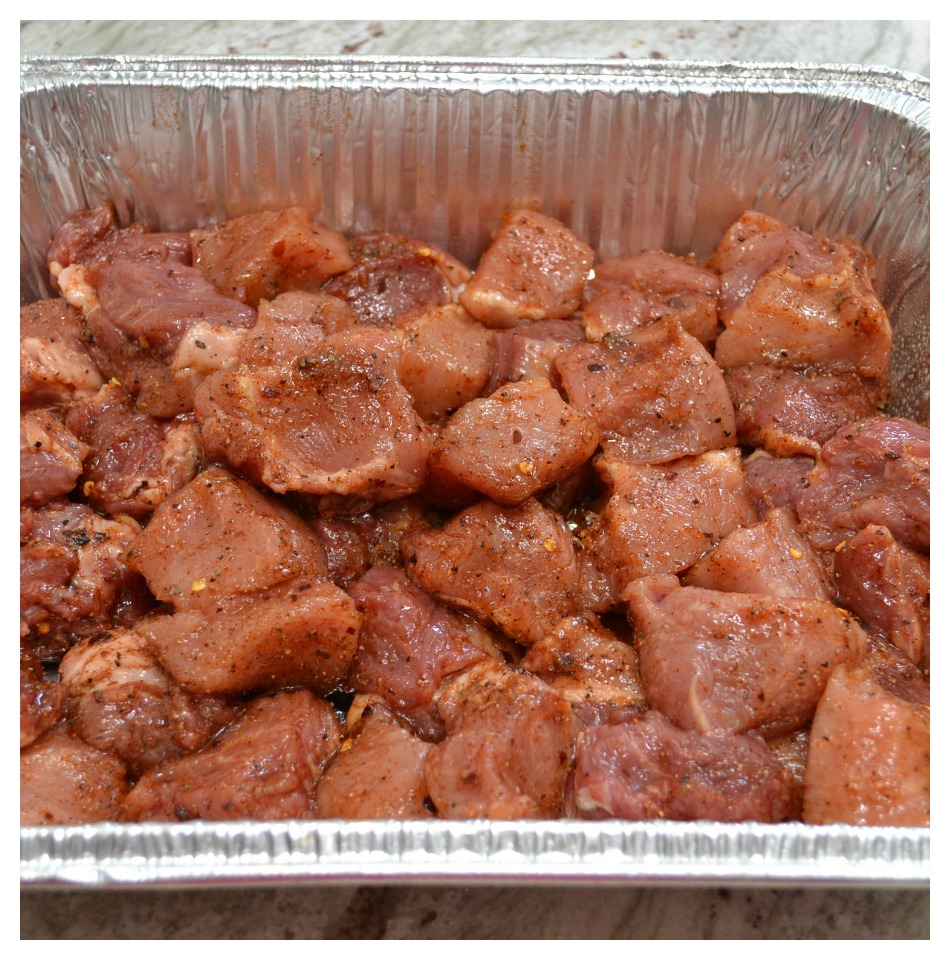 Place into a disposable pan, cover with foil or into a large Ziploc bag, allow to set at least 3 hours to overnight.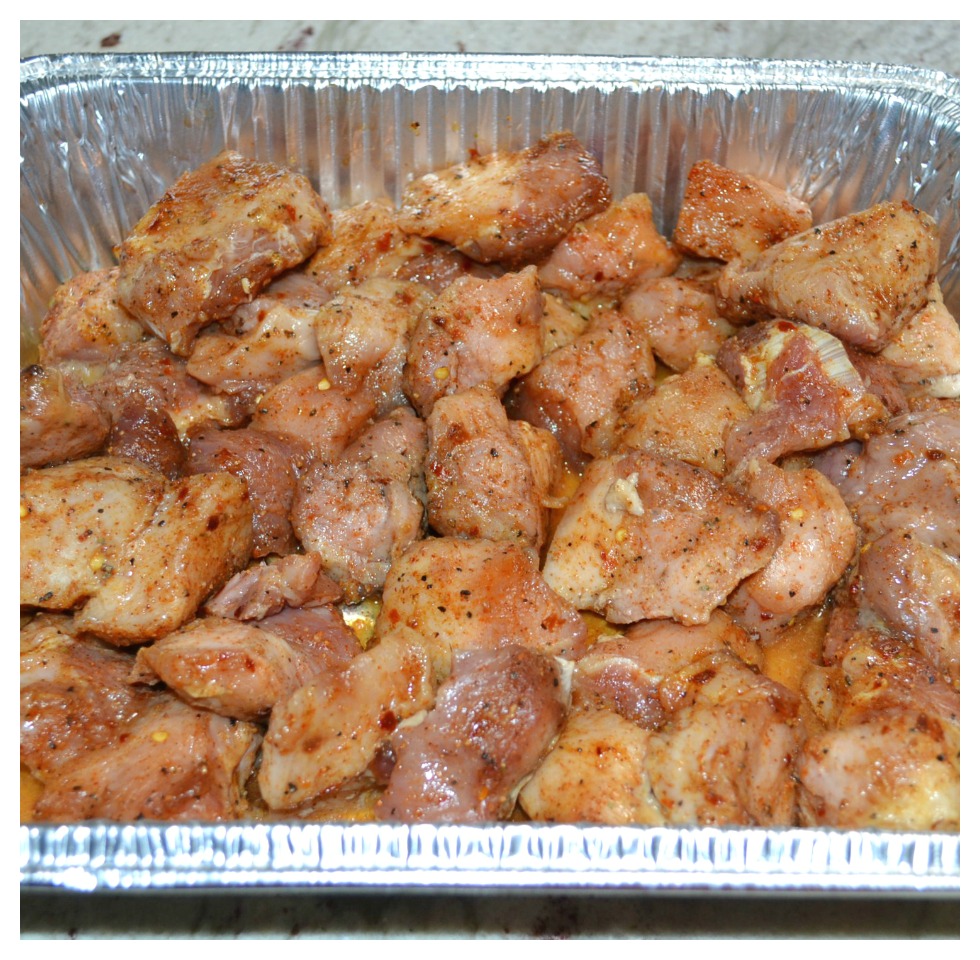 Bake, covered, at 250 degrees for 1 1/2 hours. I did add about a cup of water in bottom of pan.
Remove from pan and place onto a grill or grill pan over medium heat. Turn frequently, brushing with BBQ sauce.
I think the meat is more moist cooked in my grill pan than on the grill.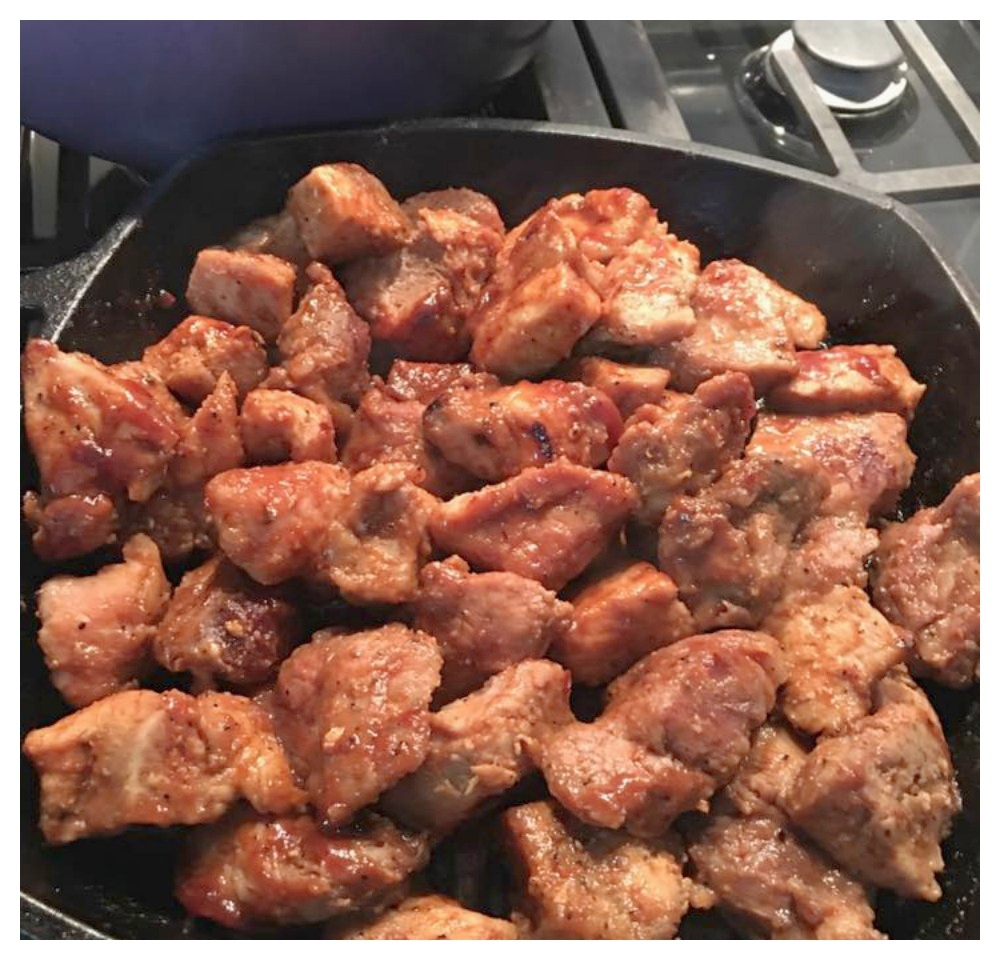 Cook for about 20 minutes, or until meat is no longer pink.
Remove from grill/grill pan and place on a serving dish.
Cover with foil and allow to set for about 5 minutes.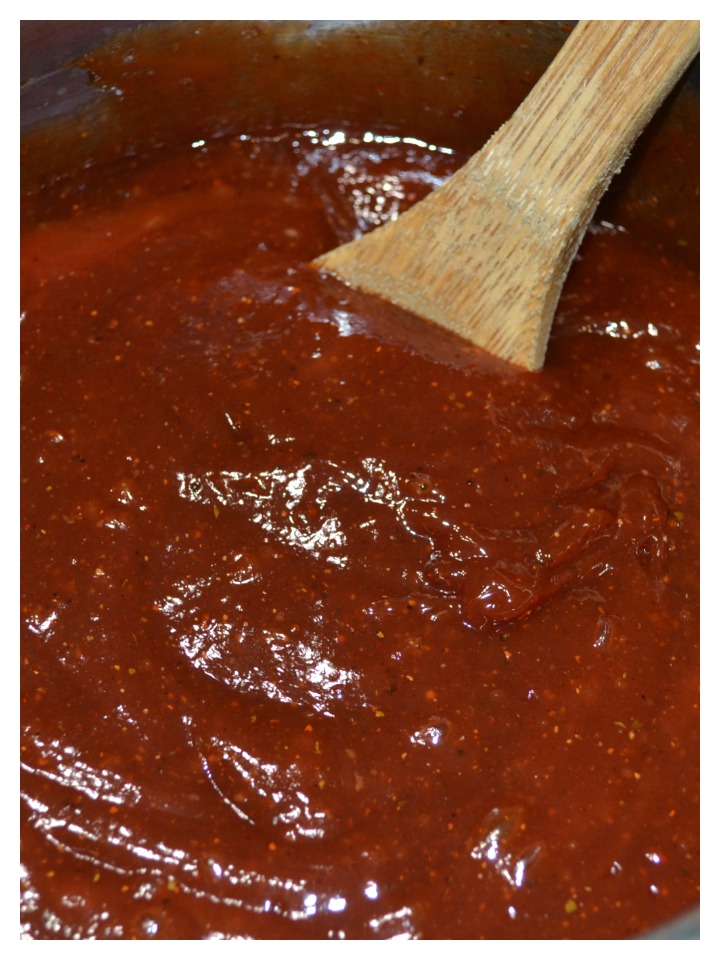 Serve with extra sauce on the side.
*This recipe was shared on Weekend Potluck @Sweet Little Bluebird
HOMEMADE BBQ RUB
2017-07-30 18:34:19
Ingredients
2 Tablespoons sugar
1 Tablespoon Kosher salt
1/2 cup brown sugar
1 Tablespoon chili powder
1 teaspoon ground cumin
2 teaspoons red pepper flakes
1 teaspoon coarse ground black pepper
1 teaspoon garlic powder
1 teaspoon dry mustard
2 teaspoons McCormick Grill Mates BBQ Seasoning
Instructions
Combine all of the ingredients in a small bowl, using a fork or a small whisk.
Rub on meat or store in a Ziploc bag for later use.
Makes 1 cup
GRANDMA HONEY'S HOUSE https://grandmahoneyshouse.com/
HOMEMADE BBQ SAUCE
2017-07-30 18:24:38
Ingredients
1/4 cup honey flavored BBQ sauce
1 cup ketchup
1 teaspoon lemon juice
1/3-1/2 cup brown sugar (preference of sweetness, we use 1/2 cup)
3 teaspoons McCormick Grill Mates BBQ Seasoning
Instructions
In a small saucepan, combine all of the ingredients.
Simmer over a low heat about 10 minutes, stirring frequently.
Makes about 2 cups.
GRANDMA HONEY'S HOUSE https://grandmahoneyshouse.com/
BBQ BABY BACK RIBLETS
Ingredients
Recipe for Homemade BBQ Rub
Recipe for Homemade BBQ Sauce
4 lbs boneless baby back ribs
Instructions
Prepare BBQ rub as directed.
Place ribs onto a large cutting board and cut into slices, and then into 1 1/2 inch cubes.
Rub BBQ spice mixture onto all sides of the riblets. Place in a disposable pan or large Ziploc bag. Allow to set in refrigerator for 3 hours to overnight.
Preheat oven to 250 degrees F.
Place riblets into a baking pan if not already in one. Add 1 cup water to bottom of the pan. Cover with aluminum foil, and bake for 1 1/2 hours.
Prepare BBQ sauce.
Heat a grill pan (or grill) to a medium heat. Place riblets in grill pan and brush with BBQ sauce. Turn frequently with tongs and brush with additional BBQ sauce when turning.
If using grill, place on aluminum foil, sprayed with no stick cooking spray.
Cook for approx. 20 minutes total. Internal temperature should be 160 degrees.
Remove from heat and cover with foil to rest 5 minutes.
Transfer to serving platter and serve with additional sauce on the side.
I served these BBQ Baby Back Riblets with twice baked
potatoes, corn on the cob and baked beans.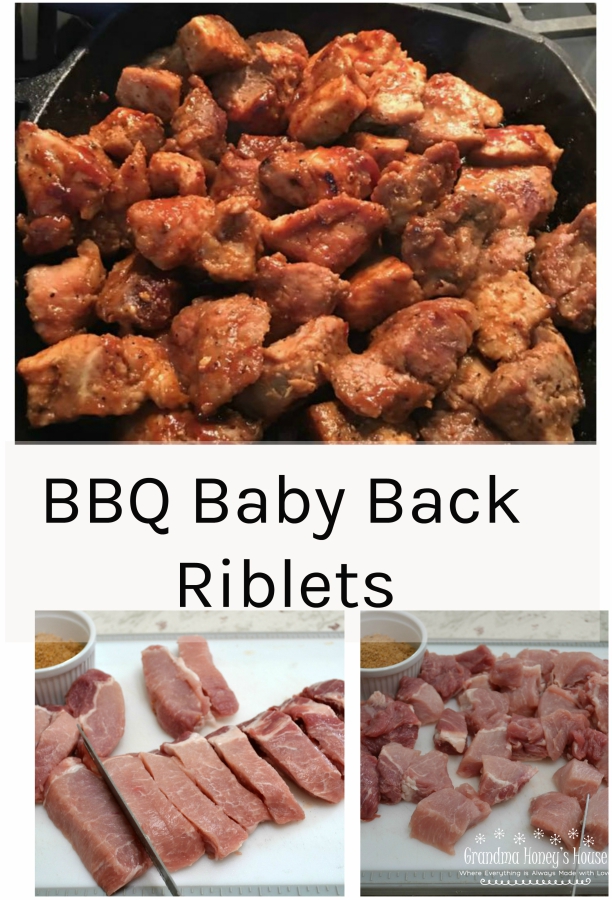 Please follow and like us: