Jump to recipe

St Patrick's Day snack boards are fun to make with your children or grandchildren.  They are easy to make, colorful, and full of savory and sweet treats.  Here are some ideas for you to create.
The past few years I have taught my grandchildren how to put together food boards. They are perfect for after school snacks, play dates, or family game night.  It was so much fun to make the St Patrick's Day snack boards.
Start with a trip to the grocery store to purchase some snacks that are available for the holiday you are making the board for.  The rest of the foods on the board can be found in your pantry and refrigerator.  We always like to add some homemade foods.
These are the St Patrick's Day snack boards my family has created.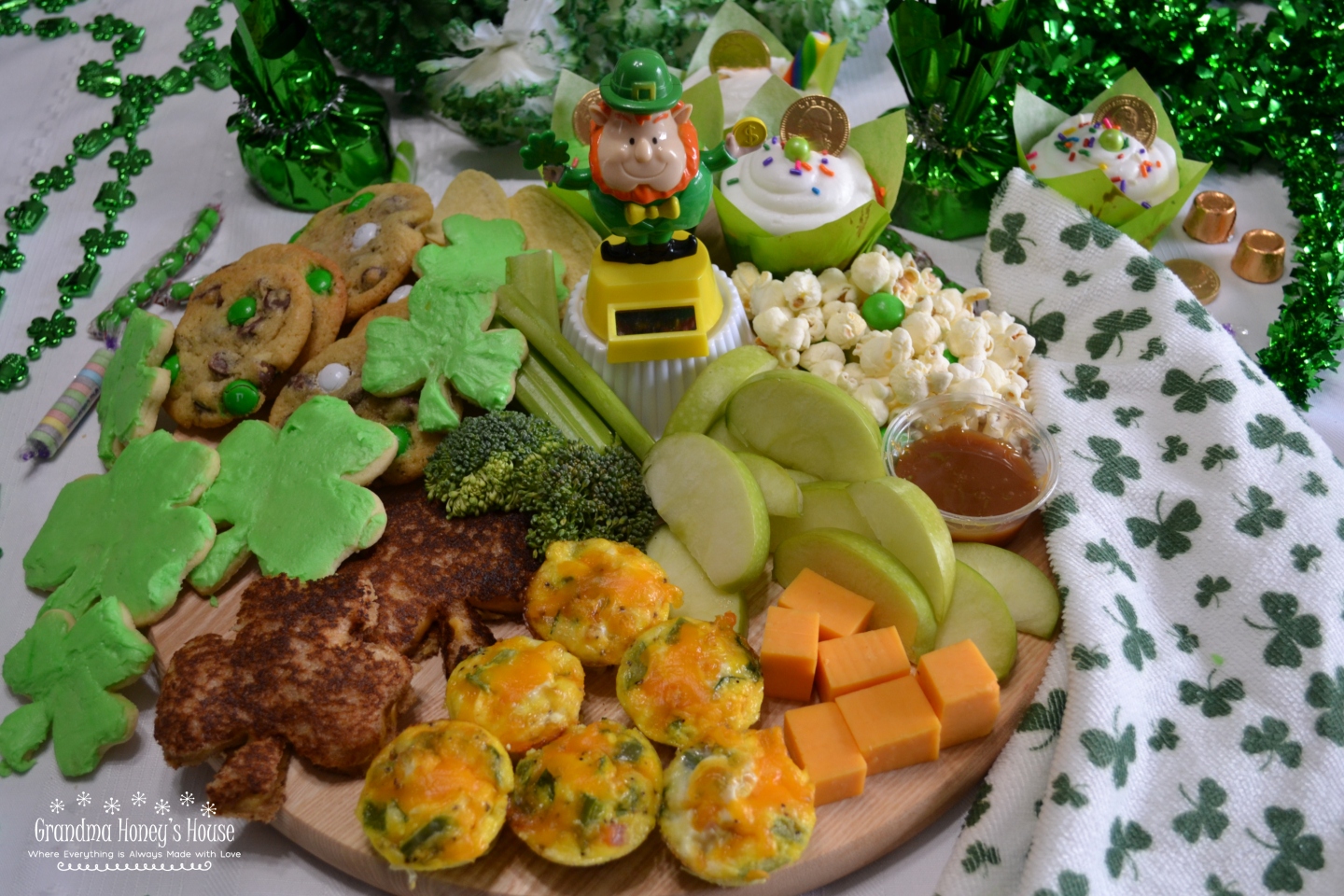 Purchase some candies, popcorn, pretzels, cheese, and fresh fruits/vegetables.
One of the savory foods I added to this board was a grilled cheese sandwich that I cut out with a shamrock cookie cutter after I made it.  I like to add some mini egg bite quiches.  They are a healthier snack and my family loves them.  HERE is the recipe for them.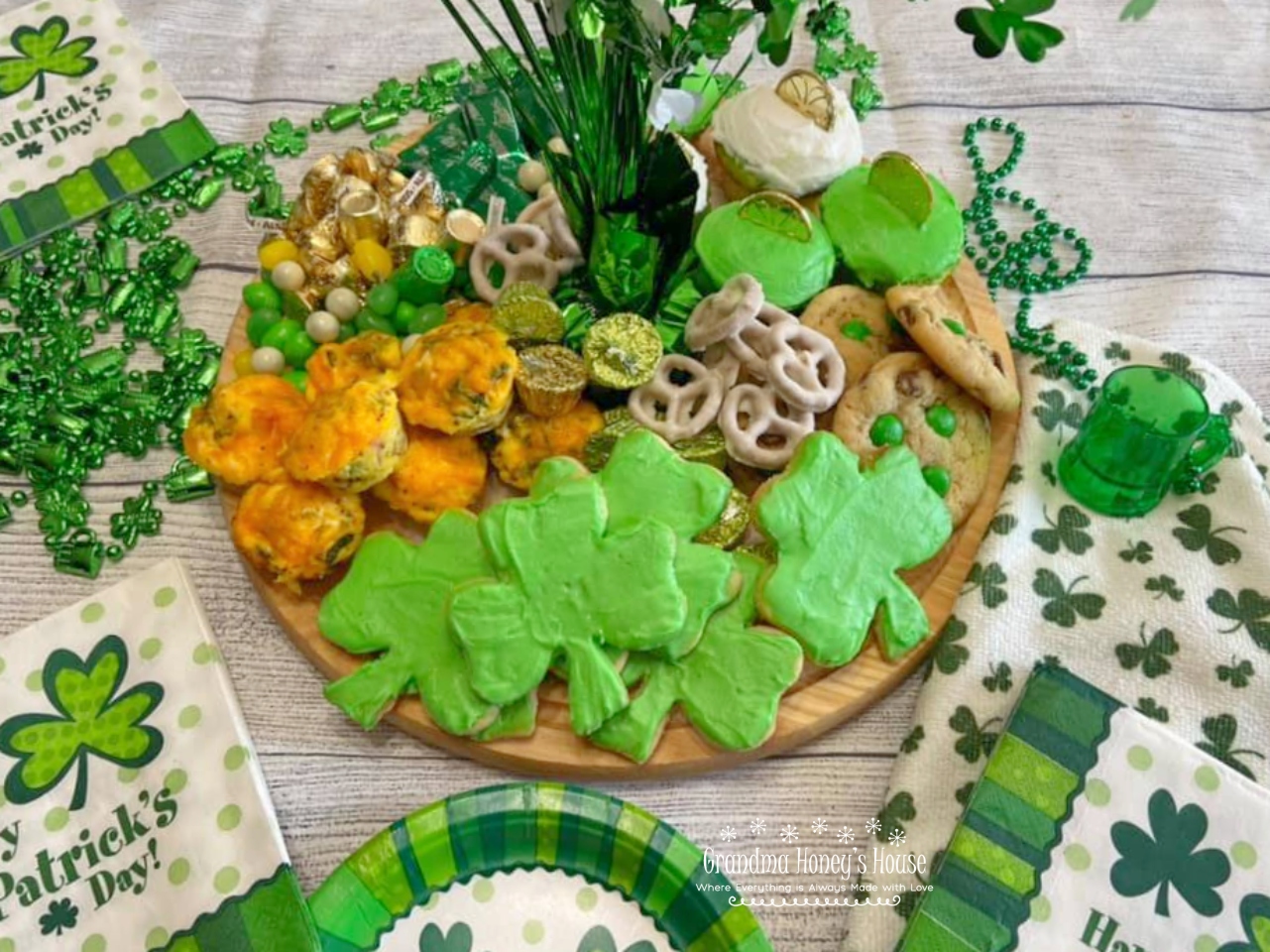 Use a wooden cutting board, cookie sheets, or any platters you have on hand .  Add some holiday napkins, paper plates, and decorative items.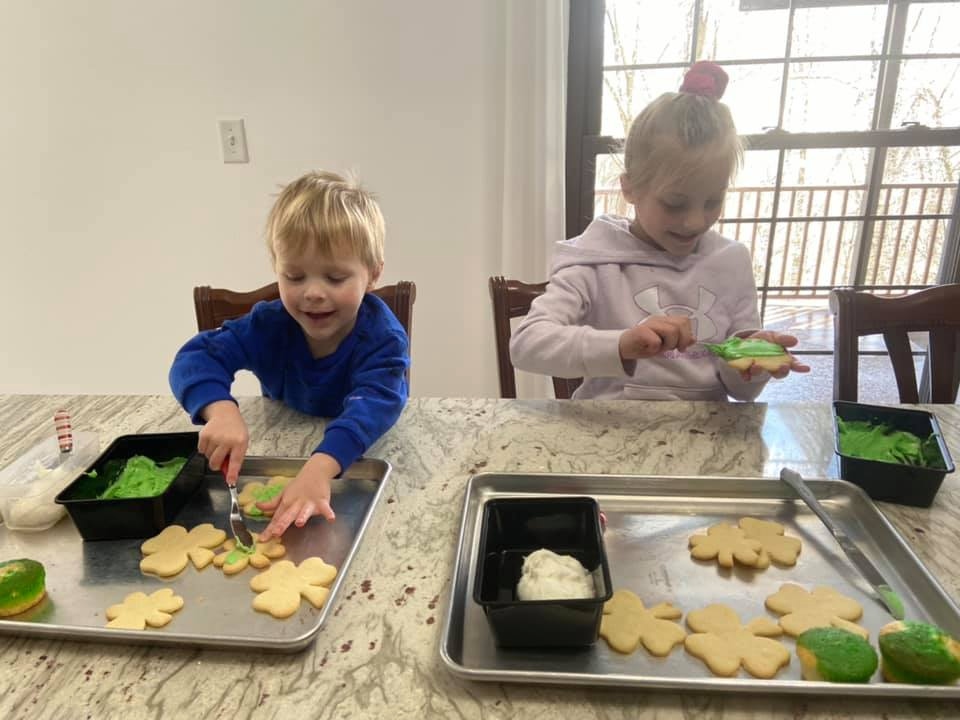 I always add some decorated sugar cookies to my snack boards.
HERE is the recipe for my cookies.
ST PATRICK'S DAY SNACK BOARDS
Ingredients
variety of St Patrick's Day candies, cookies, pretzels, popcorn
cheese cubes
fresh fruits such as apples, grapes, berries
fresh veggies such as broccoli, carrots, celery
grilled cheese sandwich
mini egg bites
decorated sugar cookies
Instructions
Choose the correct size board you need for amount of people. It can be a wooden cutting board, cookie sheets, or plastic serving platters.
Arrange ingredients in clusters on the board. Try to keep warm foods together and cold foods together.
Recipe for mini egg bites linked in blog post.
Recipe for decorated sugar cookies linked in blog post.
© 2023 Copyright GRANDMA HONEY\\\\\\\'S HOUSE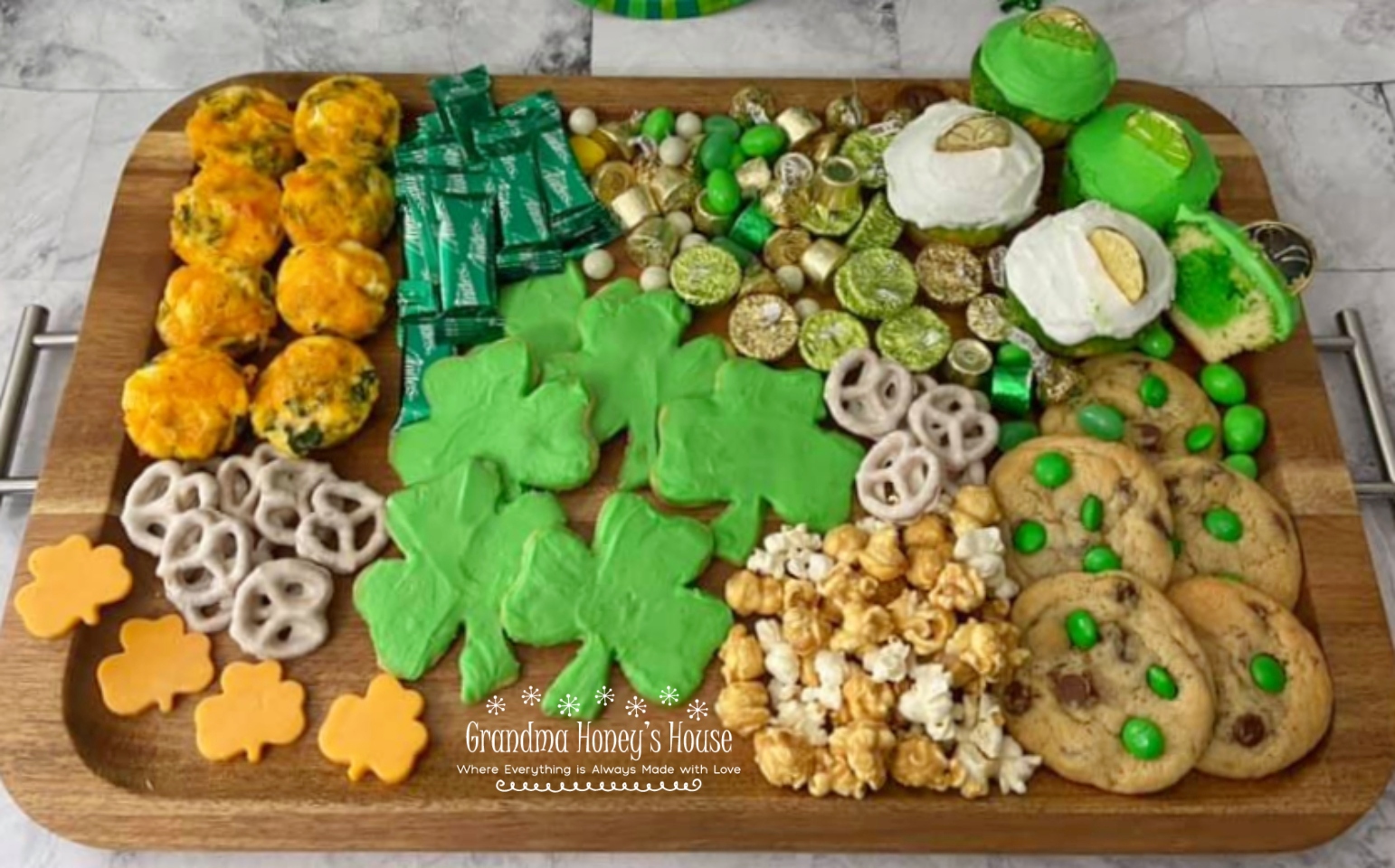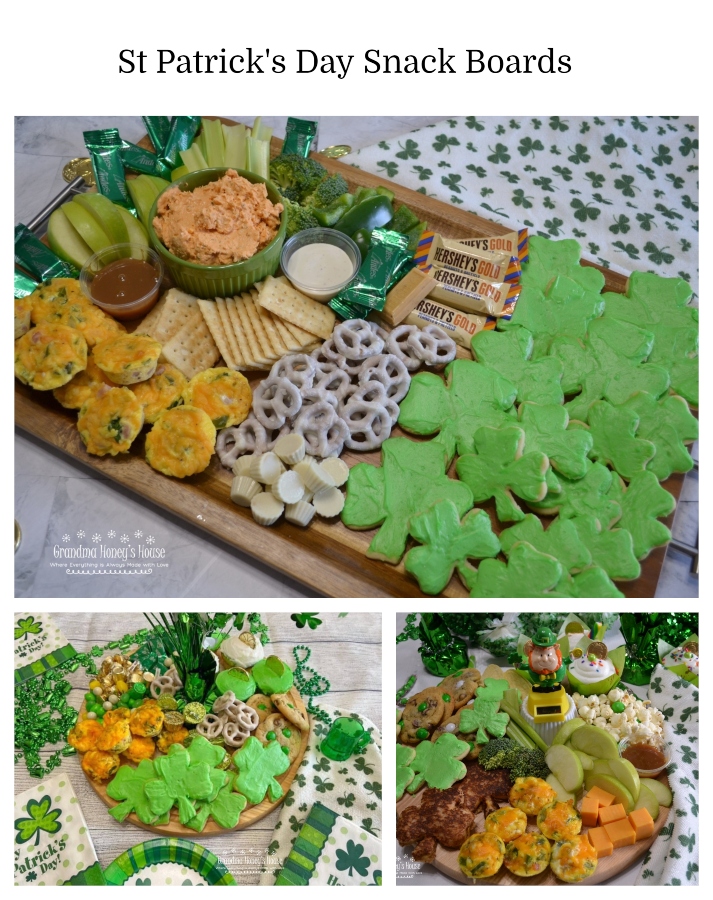 Please follow and like us: