Jump to recipe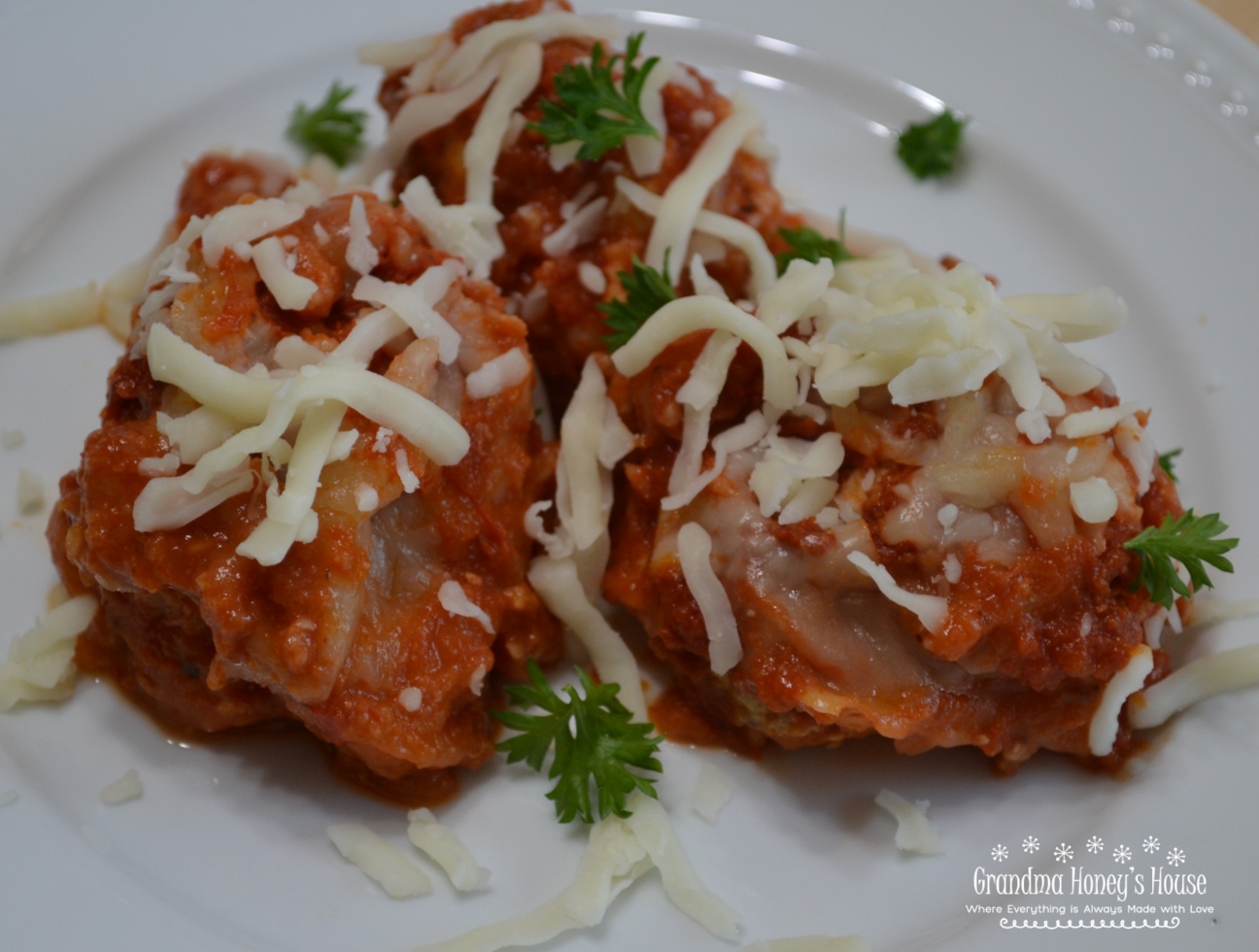 Cheesy Chicken Meatballs
Cheesy Chicken Meatballs made with ground chicken, diced bell peppers, onions, parmesan cheese, and the unexpected ingredients of mayonnaise and stone ground mustard are so delicious.
Smother these meatballs  in pasta sauce and mozzarella cheese, bake and serve hot.
My husband and I only started eating ground chicken in the past 2 years. We usually fix them as burgers, with lettuce, tomatoes and pickles. We love them like this, and have always added the mayonnaise and ground mustard in the burger patties.
I created a recipe for these meatballs a few months ago and he is requesting them a lot more often.  We eat them along side mashed potatoes and a vegetable for dinner, as well as over pasta with a salad and garlic bread.
I have served these as one of my appetizers at a family gathering and my grandchildren, as well as the adults, loved them because they were so moist and delicious.Recommended Reading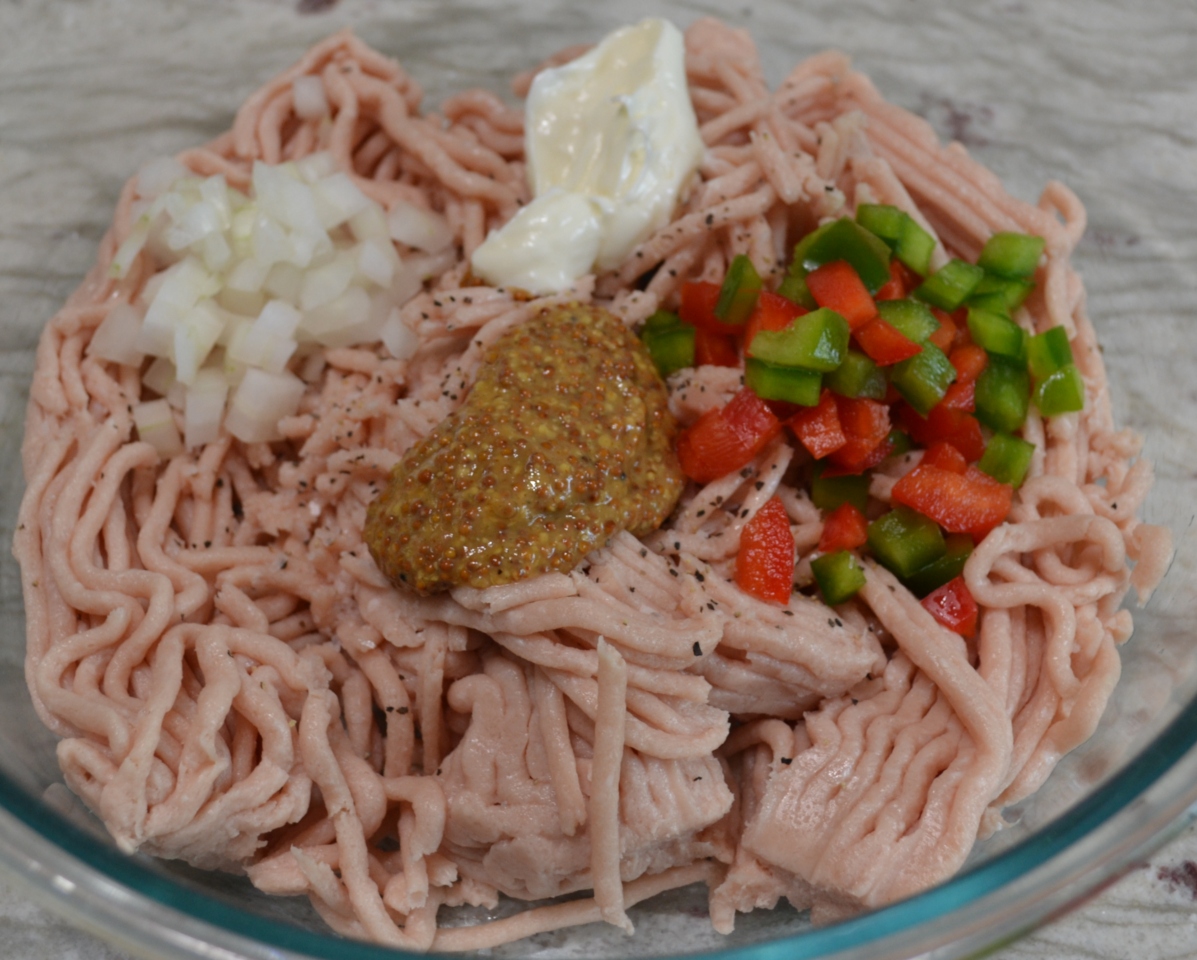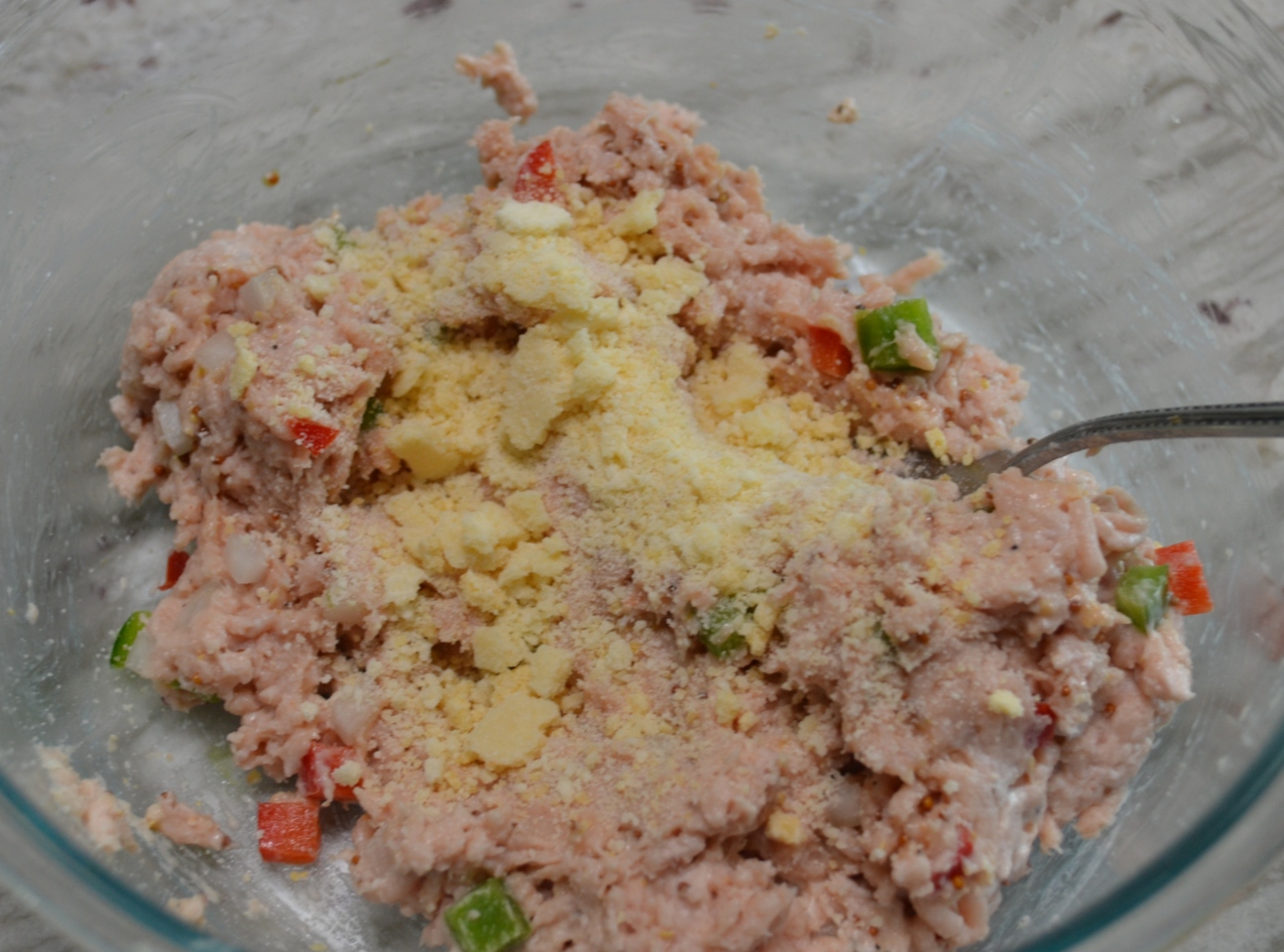 Start by placing the ground chicken in a large mixing bowl.    Add the salt, pepper, onions, diced peppers, mayo, and stone ground mustard. Combine slightly.  Add the parmesan cheese and combine well.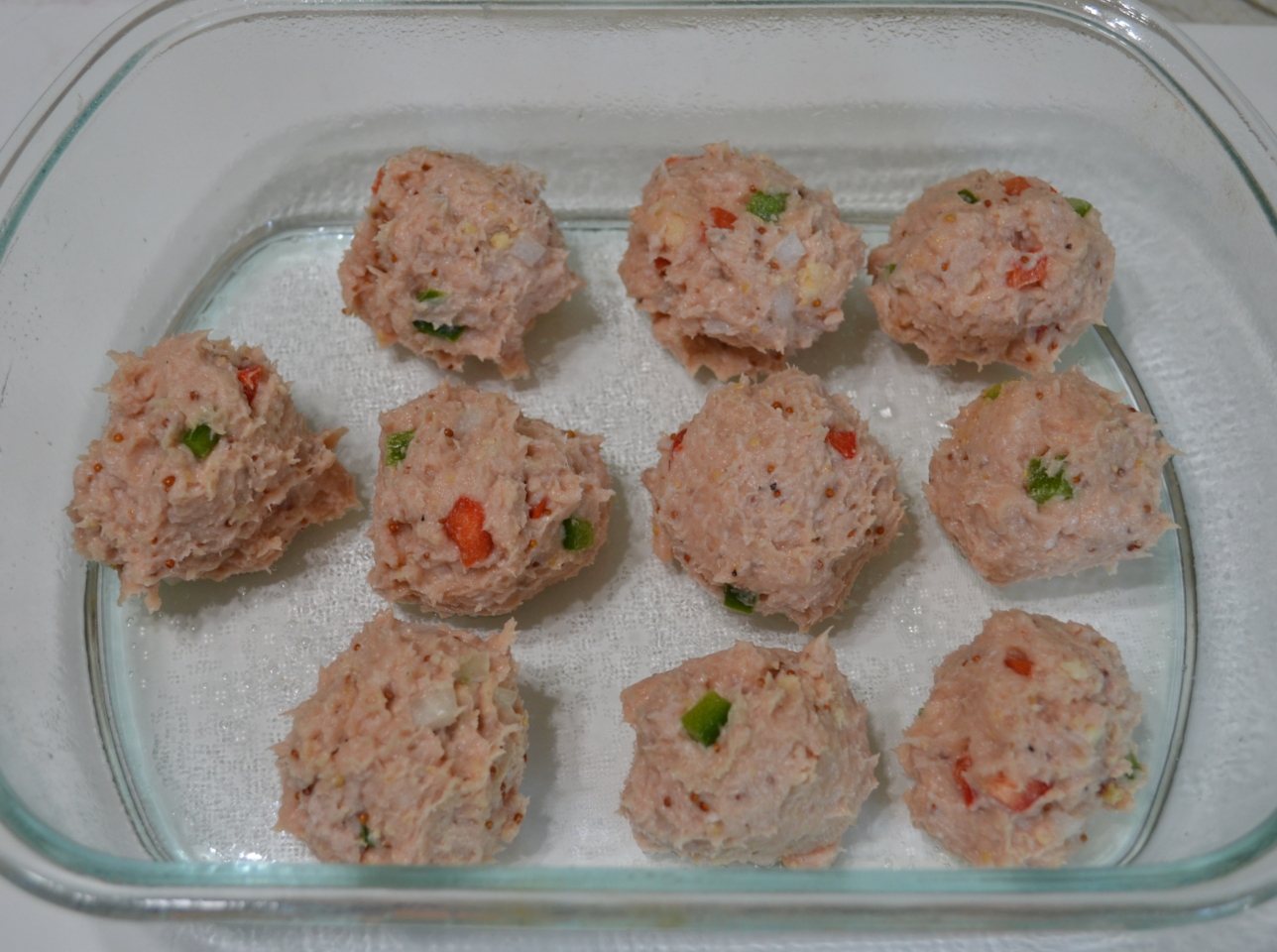 Shape into desired size meatballs. Place in a baking dish that has been sprayed with no stick cooking spray.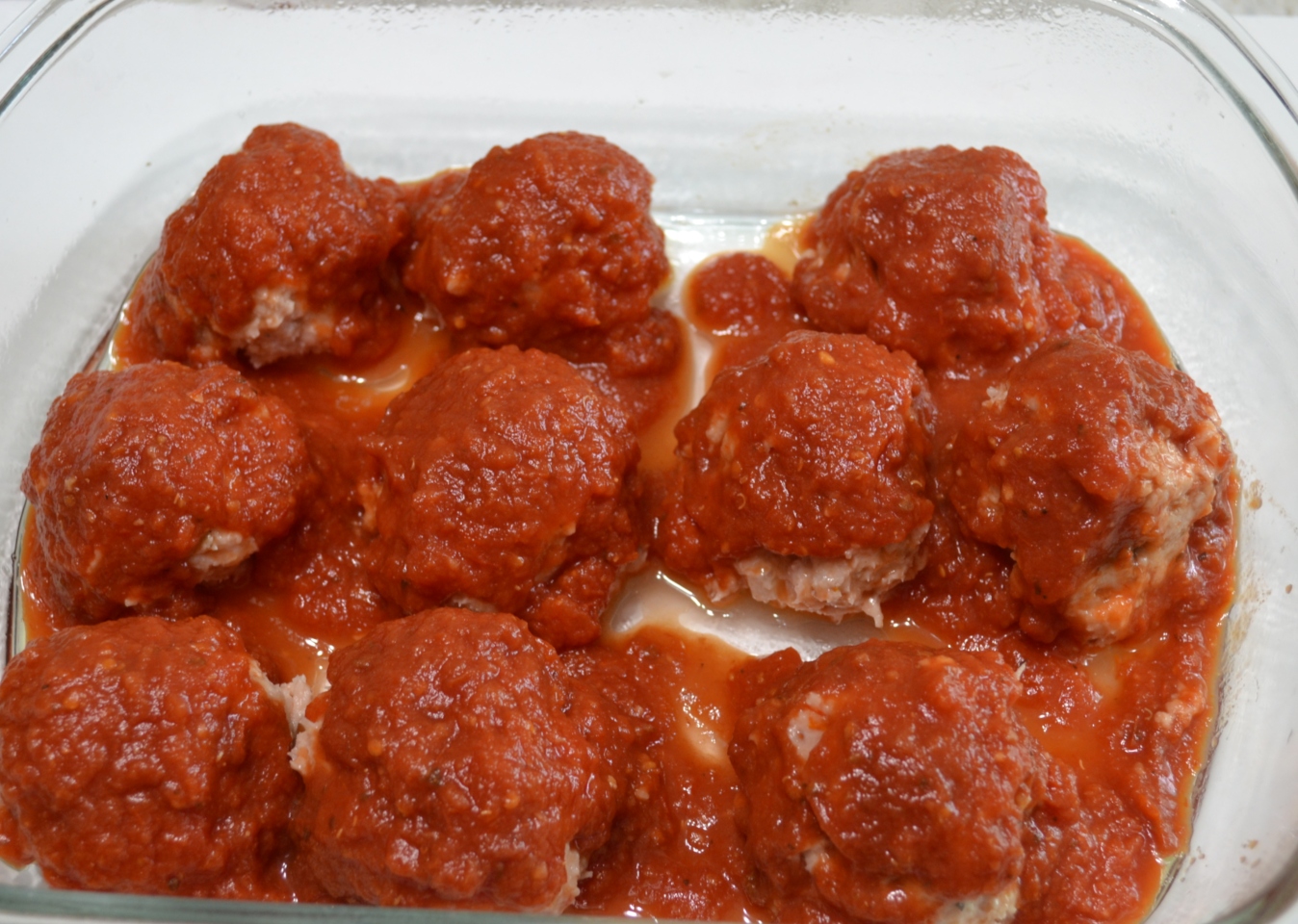 Cover chicken meatballs with half a jar of pasta sauce. Bake 40 minutes.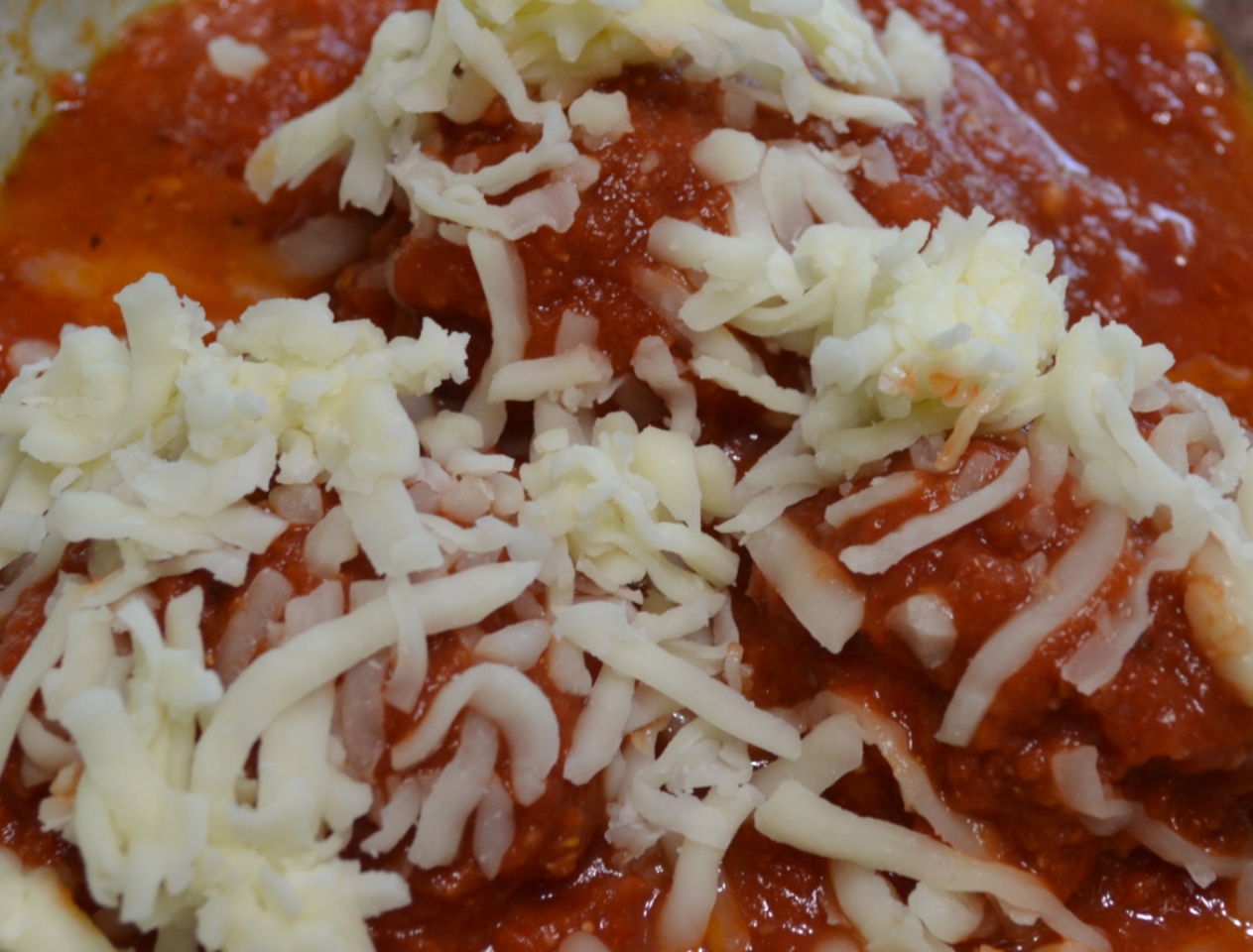 Add remaining sauce. Top with the mozzarella cheese and bake additional 10 minutes.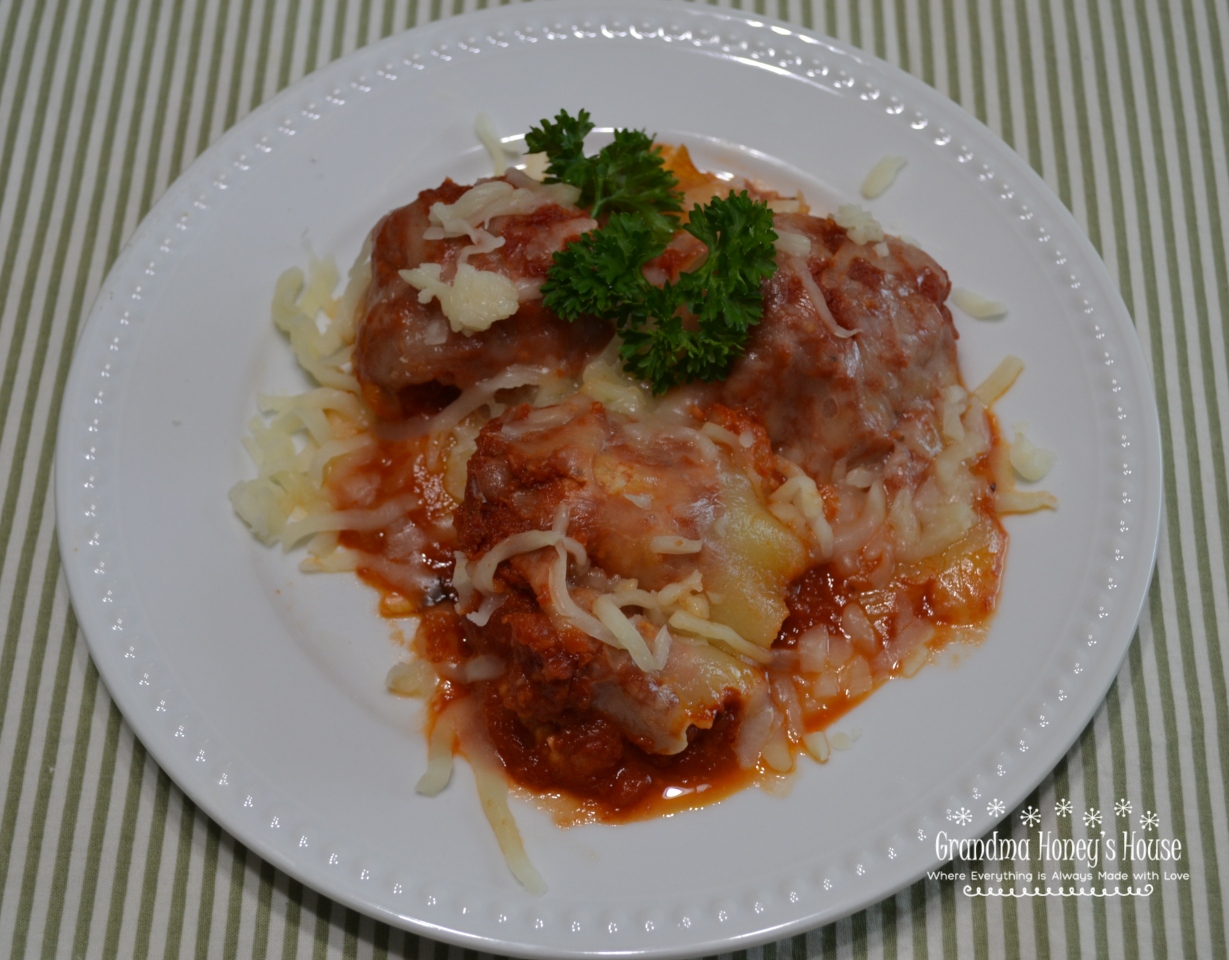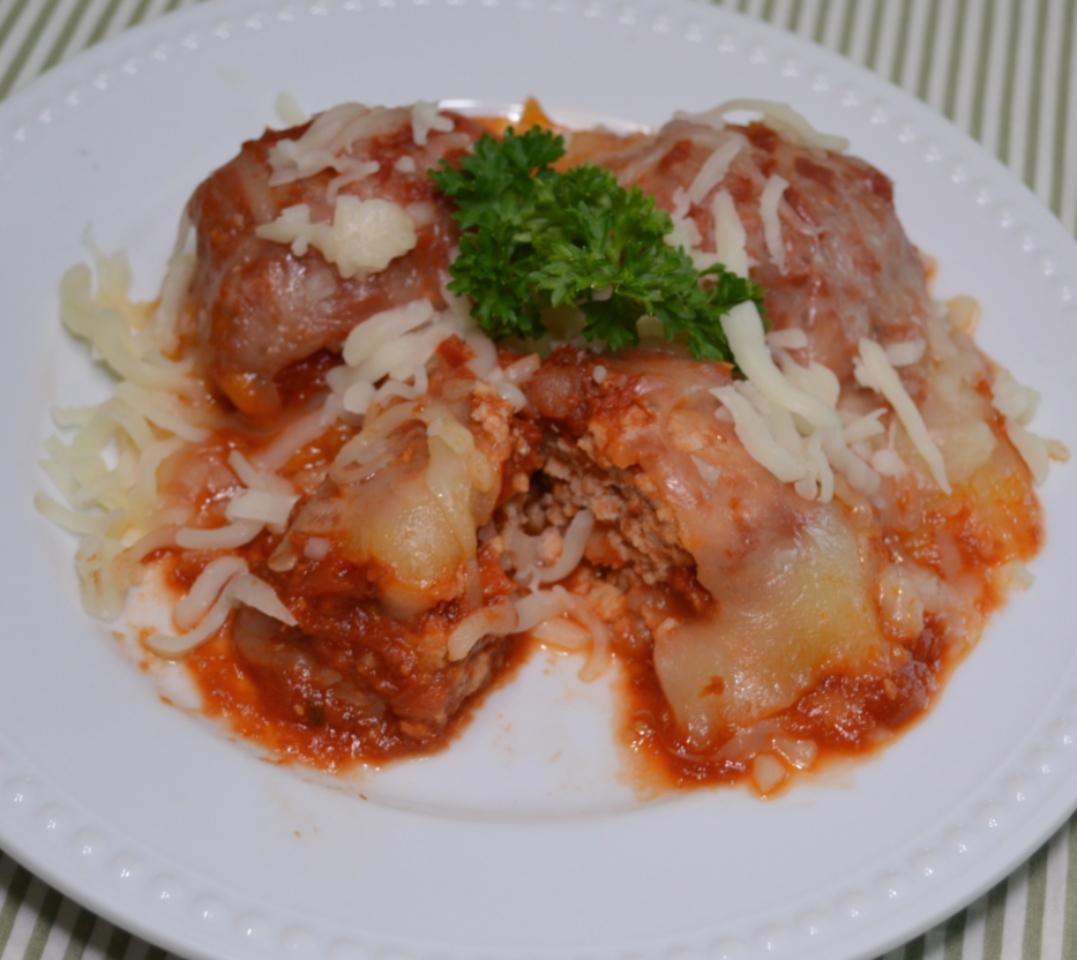 Remove from the oven and serve hot. Serve with crusty bread or over a pasta. They are a delicious variation of a meatball sub on rolls or crispy garlic bread, with extra melted cheese.
The Cheesy Chicken Meatballs can be formed into smaller, 1-inch balls, to be served as appetizers, as well as about 3 inch size for a meal.
This recipe was shared on Week-end Potluck Sweetlittlebluebird.com/
CHEESY CHICKEN MEATBALLS
Ingredients
1 LB ground chicken
1 teaspoon kosher salt
1/4 teaspoon black pepper
1/4 cup red or green bell peppers, diced (I use half of each color)
1 Tablespoon sweet onion, diced
1 teaspoon mayonnaise
1 Tablespoon stone ground mustard
1/4 cup grated parmesan cheese
1 jar (24 oz) pasta sauce of choice
1 1/2- 2 cups shredded mozzarella cheese
Instructions
Preheat oven to 350 degrees F. Spray a 2 quart baking dish with no stick cooking spray.
In a large mixing bowl, place the ground chicken, salt, pepper, bell peppers, onions, mayonnaise, and stone ground mustard. Slightly combine all ingredients using hands, or a fork. Add the parmesan cheese and combine ingredients well.
Form mixture into desired size meatballs. From 1-inch appetizers to 3 inch for dinner size. Place meatballs into baking dish. Spoon half of the pasta sauce over the meatballs.
Bake, uncovered, for 40 minutes. Remove from the oven, cover with the remaining pasta sauce and the mozzarella cheese. Return to oven for about 10 minutes, until cheese is melted and the sauce is warm.
Serve warm as a main course in dinner, over pasta with crusty bread and salad, or as a meatball sub.
© 2023 Copyright GRANDMA HONEY\\\\\\\'S HOUSE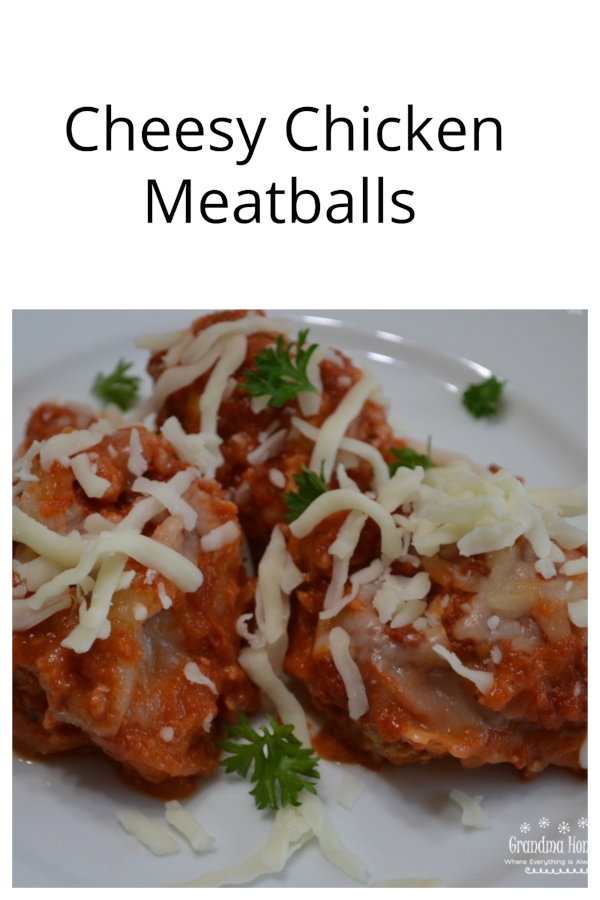 Please follow and like us: