Jump to recipe
These Sausage-Spinach Lasagna Roll-ups are a great variation on lasagna. They are easy to serve and the leftovers freeze well.
Sausage-Spinach Lasagna Roll-ups
A mixture of ricotta, mozzarella, parmesan cheese, egg, baby spinach, and sausage spread on lasagna noodles. They are rolled up,covered with pasta sauce, topped with more cheese and baked.  
Homemade lasagna with lots of gooey melted cheese is on of our family's favorite pasta meals.  The first time I made roll-ups I felt so intimidated by thinking about it, but these are so easy.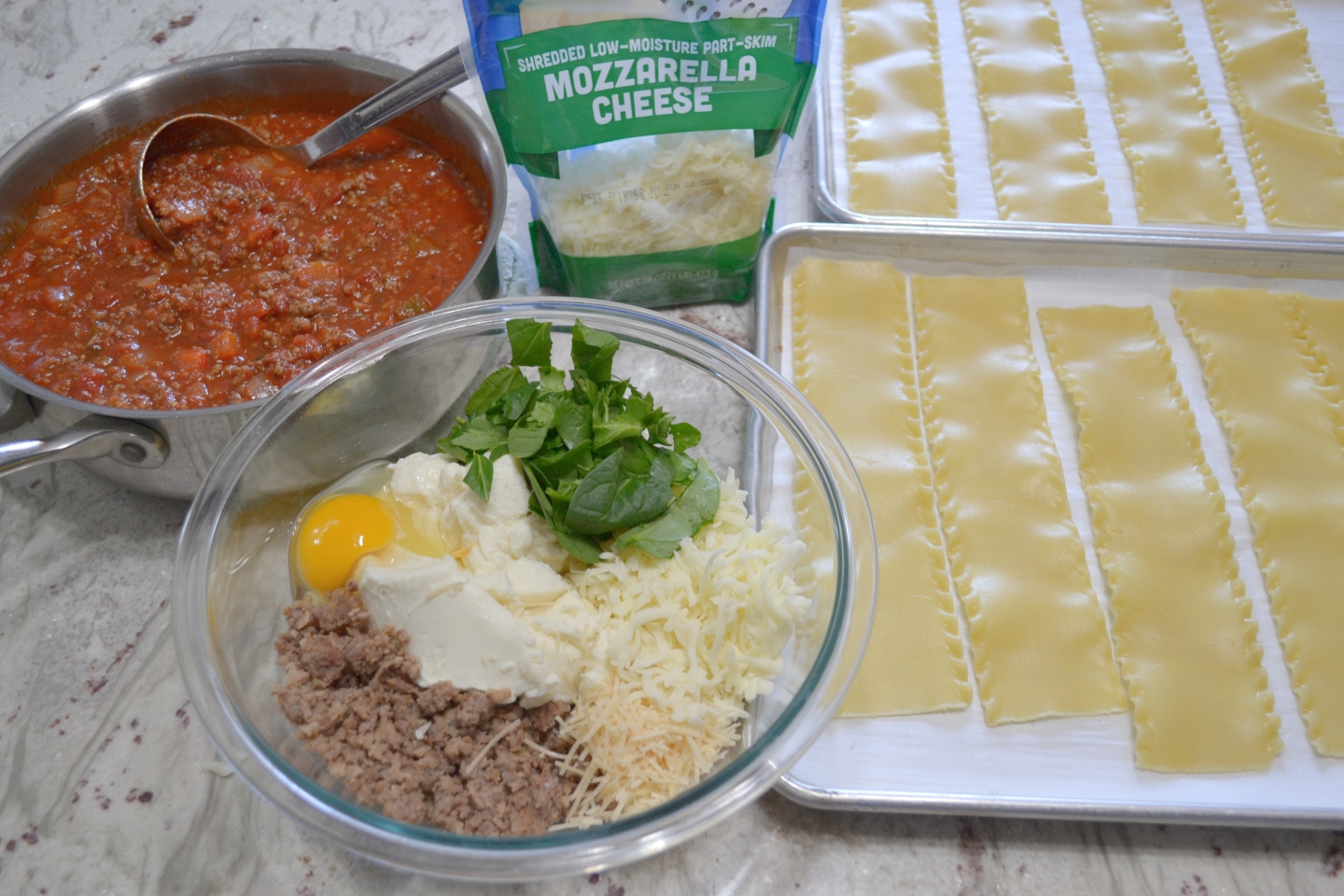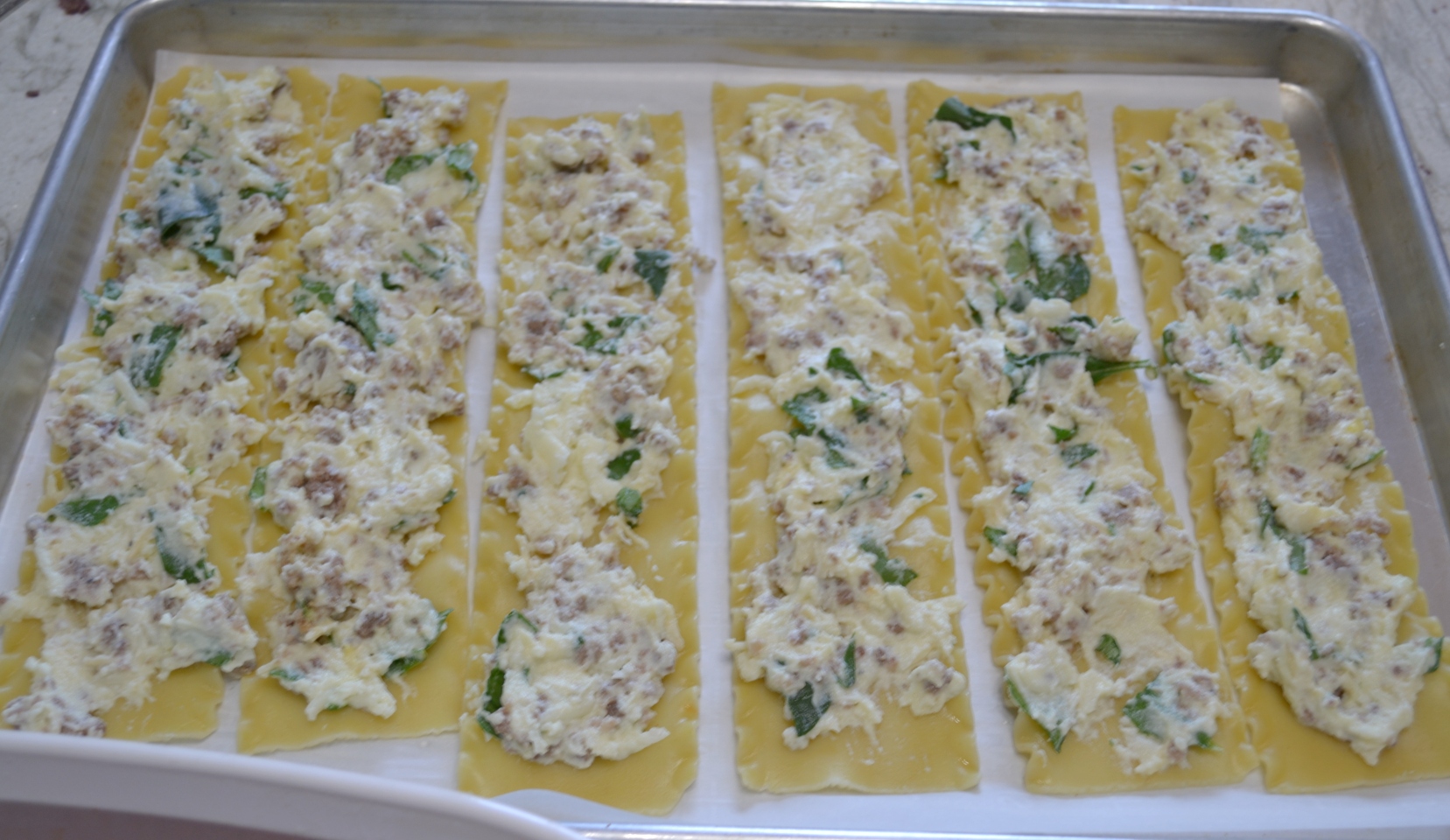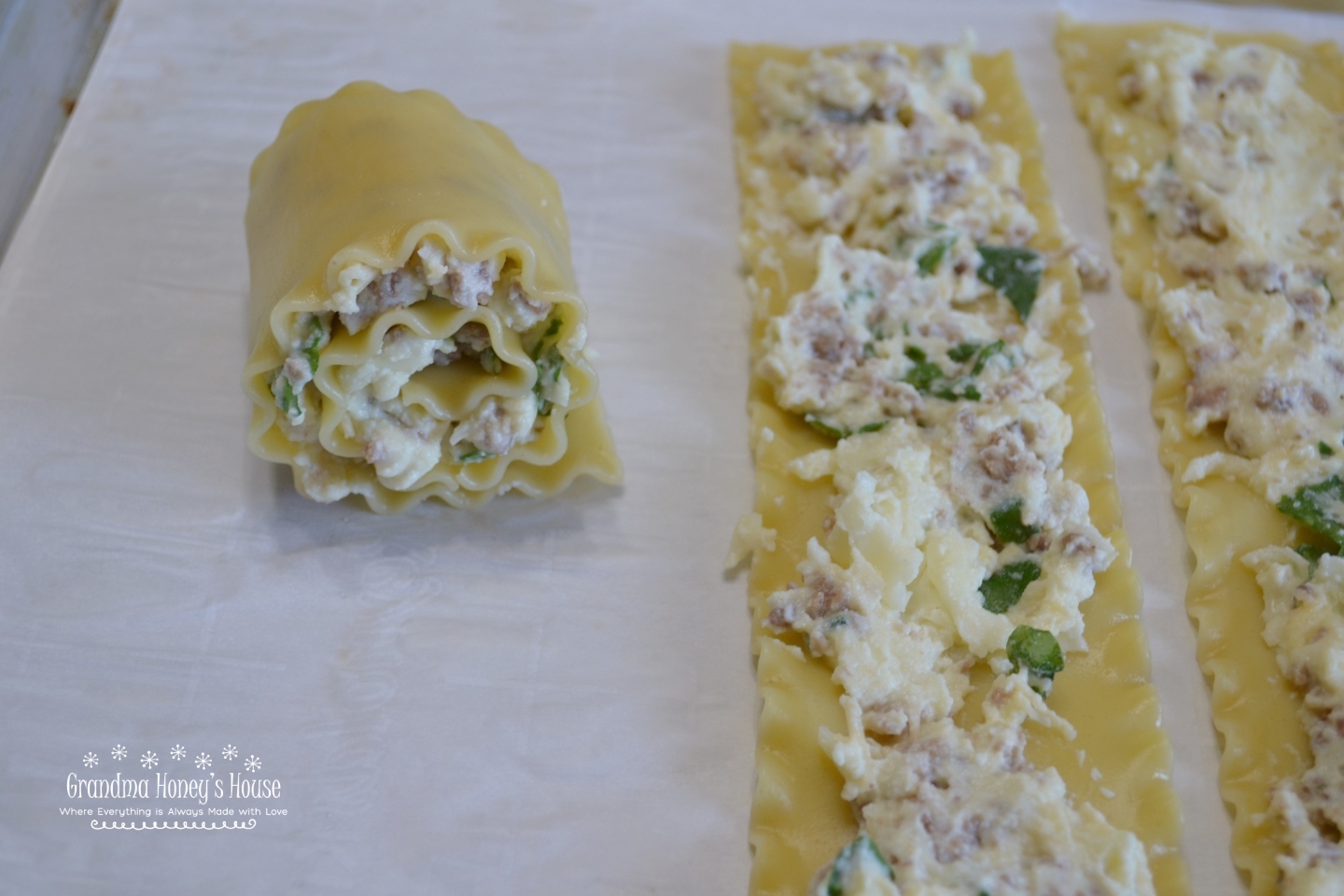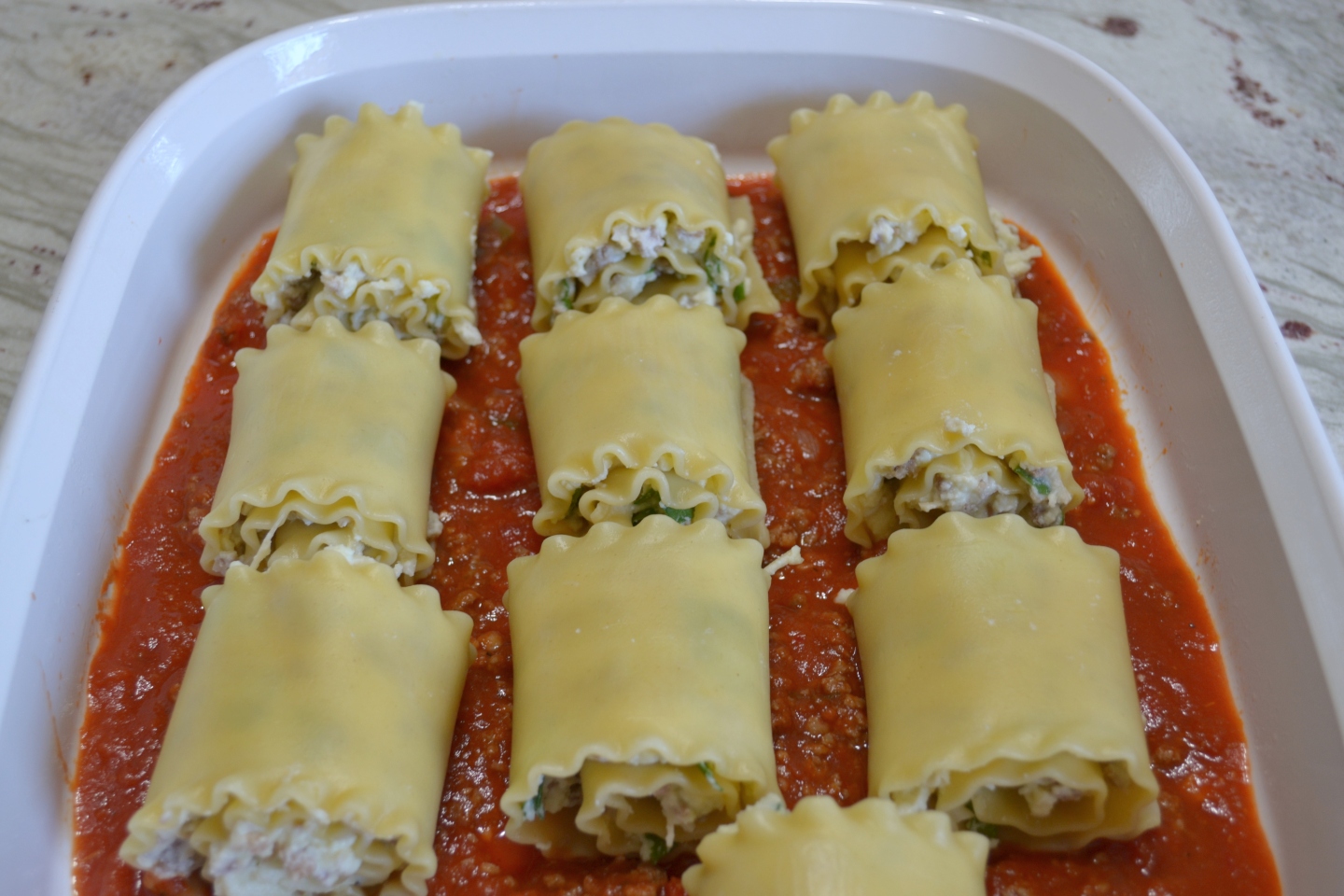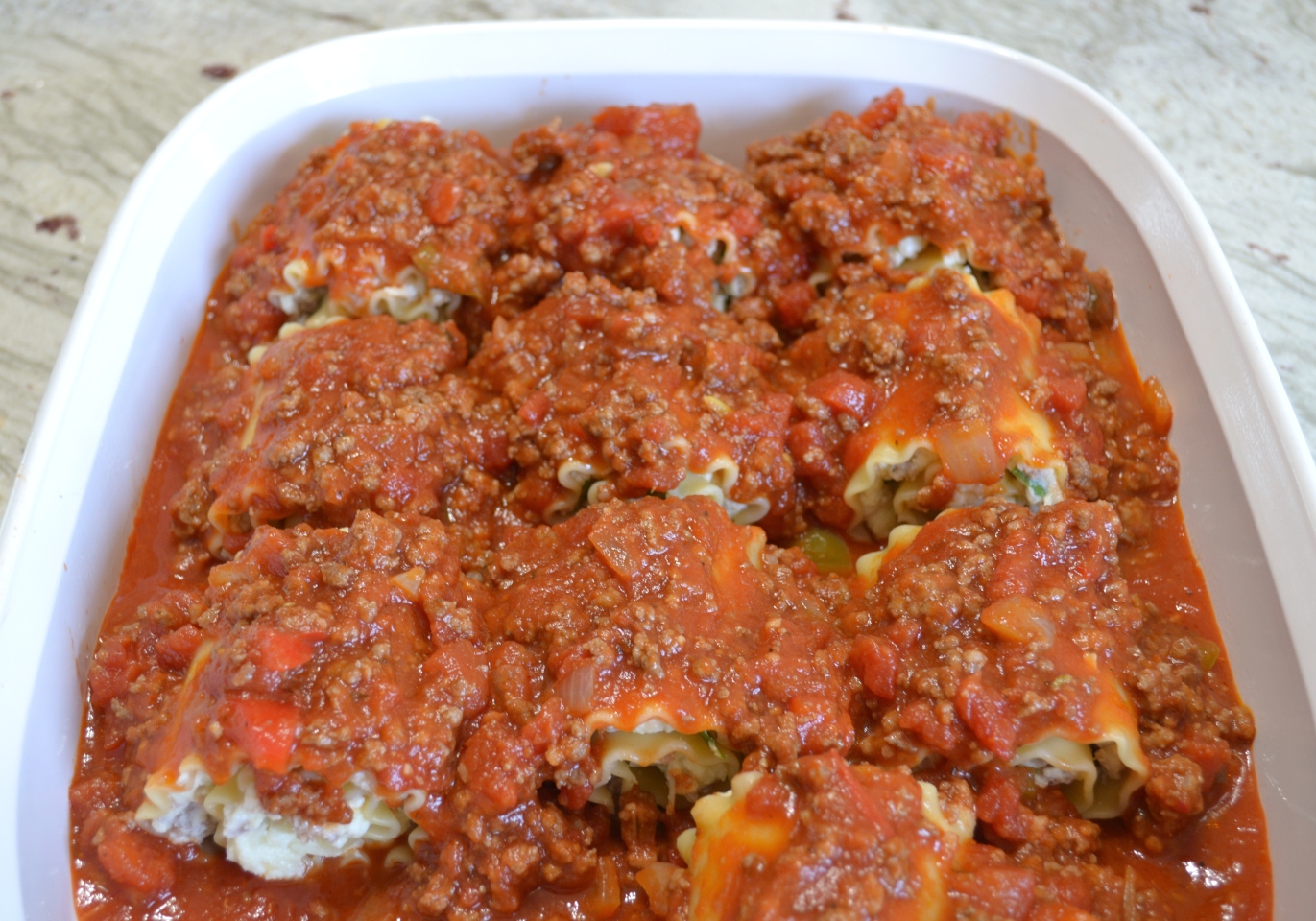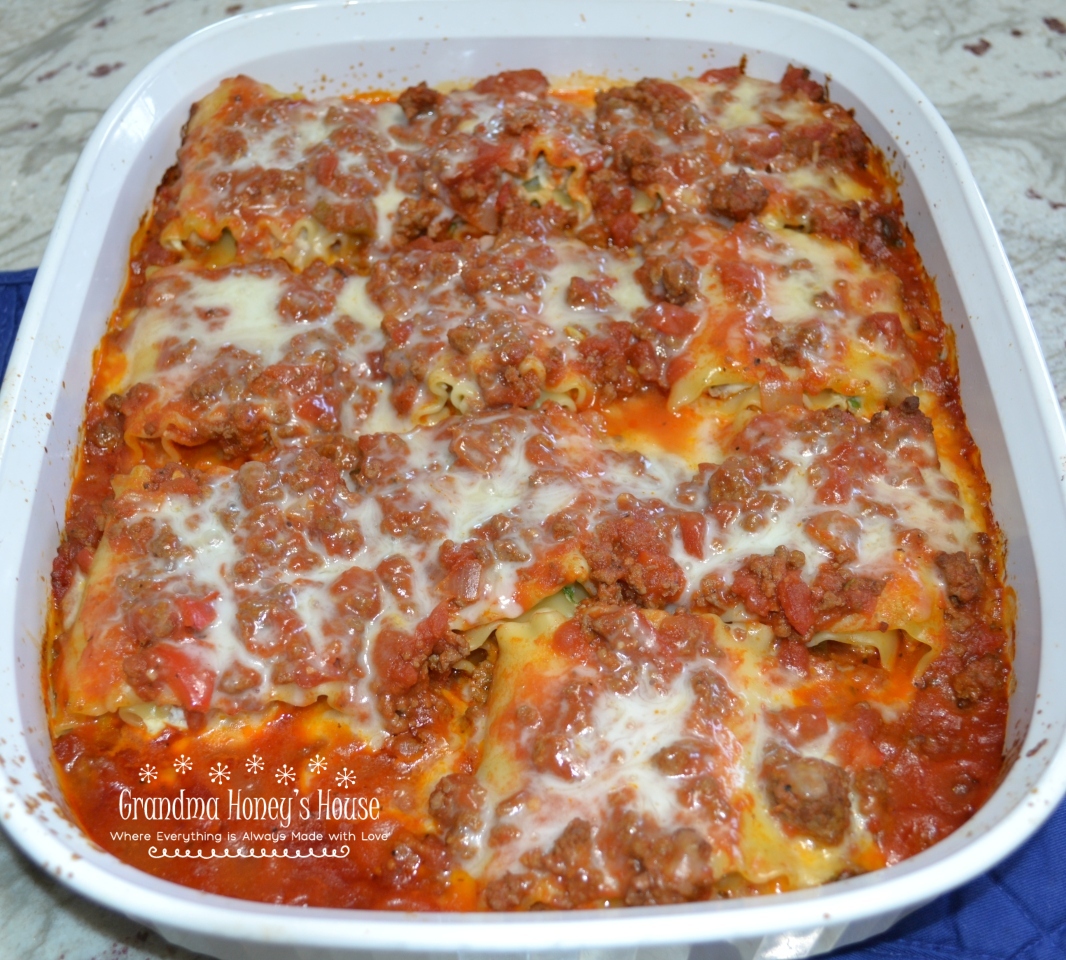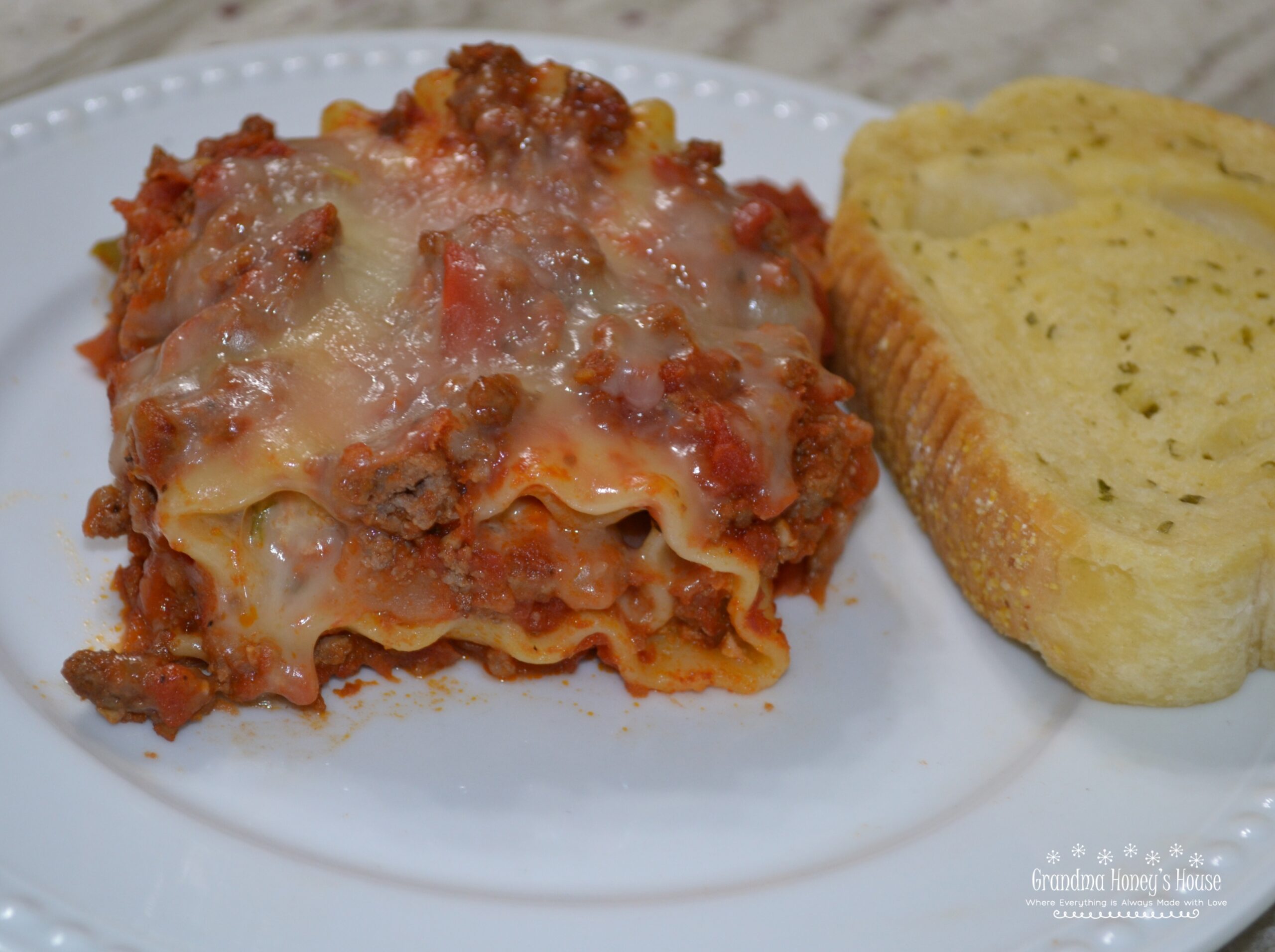 –
HOW TO MAKE LASAGNA ROLL-UPS: 
* Prepare pasta sauce if using a homemade one. Recipe link below to my homemade sauce. May also just use jarred pasta sauce if desired instead. Brown the sausage and prep ingredients.
* Cook lasagna noodles per package directions, rinse, drain and spread out onto parchment lined baking sheets.
*Make the roll-ups.  Combine ingredients for filling:  sausage, spinach, egg, mozzarella-parmesan-ricotta cheese all together in a bowl. Spread equal amounts of the filling on the noodles. I used 2 Tablespoons on each. Roll the noodles up. Spread about a cup full of sauce in a large baking dish. Arrange the roll-ups in the dish.
*Cover the noodles with pasta sauce and top with half of the mozzarella cheese.  Bake.  Remove from the oven about 5 minutes before they are done and top with the remaining mozzarella cheese, return to oven.
Serve these lasagna roll-ups with garlic bread and a salad. They also freeze well. I prefer to freeze them after baking. Allow the rolls to cool, place in a foil lined container, cover tightly with lid. I also wrap the container in foil and label.
To re-heat, allow to thaw in refrigerator. Place in a baking dish, add more sauce and cheese and heat about 20-25 minutes.
HERE is the recipe for my homemade Pasta Meat Sauce.
*This post was shared on Weekend Potluck @ Sweet Little Bluebird
SAUSAGE-SPINACH LASAGNA ROLL-UPS
Total Time
1 hour, 35 minutes
Ingredients
2 (26oz) jars Classico pasta sauce or 4 cups homemade pasta meat sauce
10 lasagna noodles
1/2 lb ground sausage (spicy or regular)
8 oz ricotta cheese
1/4 cup shredded parmesan cheese
3-4 cups shredded mozzarella cheese, divided
1 large egg
1 cup baby spinach, chopped
Instructions
Prepare homemade sauce if using one. Recipe on my blog for Pasta Meat Sauce.
Cook lasagna noodles as directed on package. Rinse, drain and spread out on parchment lined baking sheets.
Crumble and brown sausage, drain grease. Place sausage in a medium sized bowl. Add the ricotta, parmesan, 1 cup of mozzarella cheese, egg, and spinach. Stir ingredients to combine well.
Preheat oven to 350 degrees F. Spray a large baking dish with no stick cooking spray. Spread 1 cup of the sauce over bottom of the dish.
Divide the sausage-cheese mixture evenly between the noodles. I used 2 heaping Tablespoons on each. Spread mixture over each noodle. Beginning at one end, tightly roll each noodle up and then arrange them on the sauce. Top each roll-up evenly with remaining sauce. Sprinkle 1 cup of mozzarella cheese over the sauce.
Bake 45-55 minutes, until bubbly. Remove from the oven about 5 minutes prior to end of baking and top with the remaining mozzarella. Return to oven to melt cheese.
© 2023 Copyright GRANDMA HONEY\\\\\\\'S HOUSE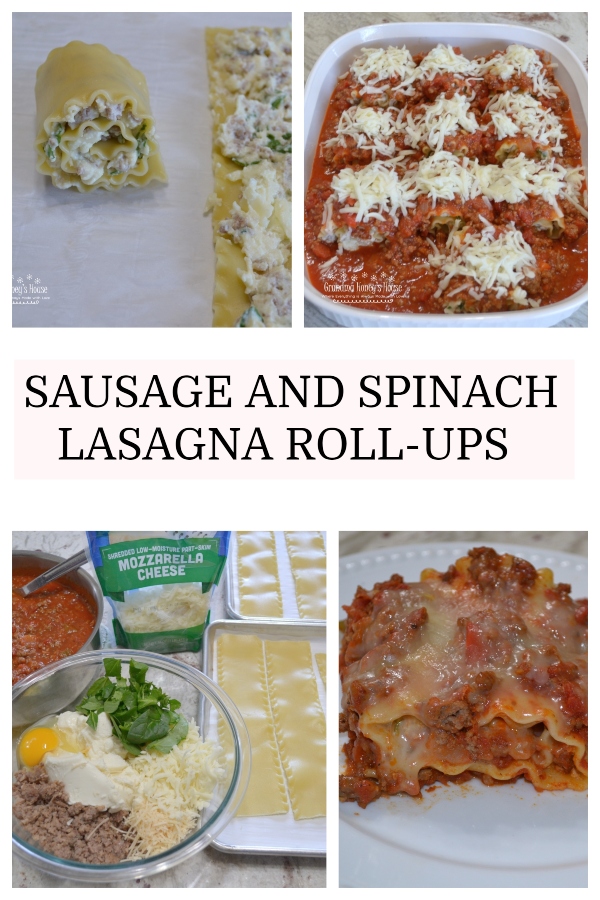 Please follow and like us: