Jump to recipe
I wanted to share some ideas for a gluten free ladies luncheon that I prepared last week.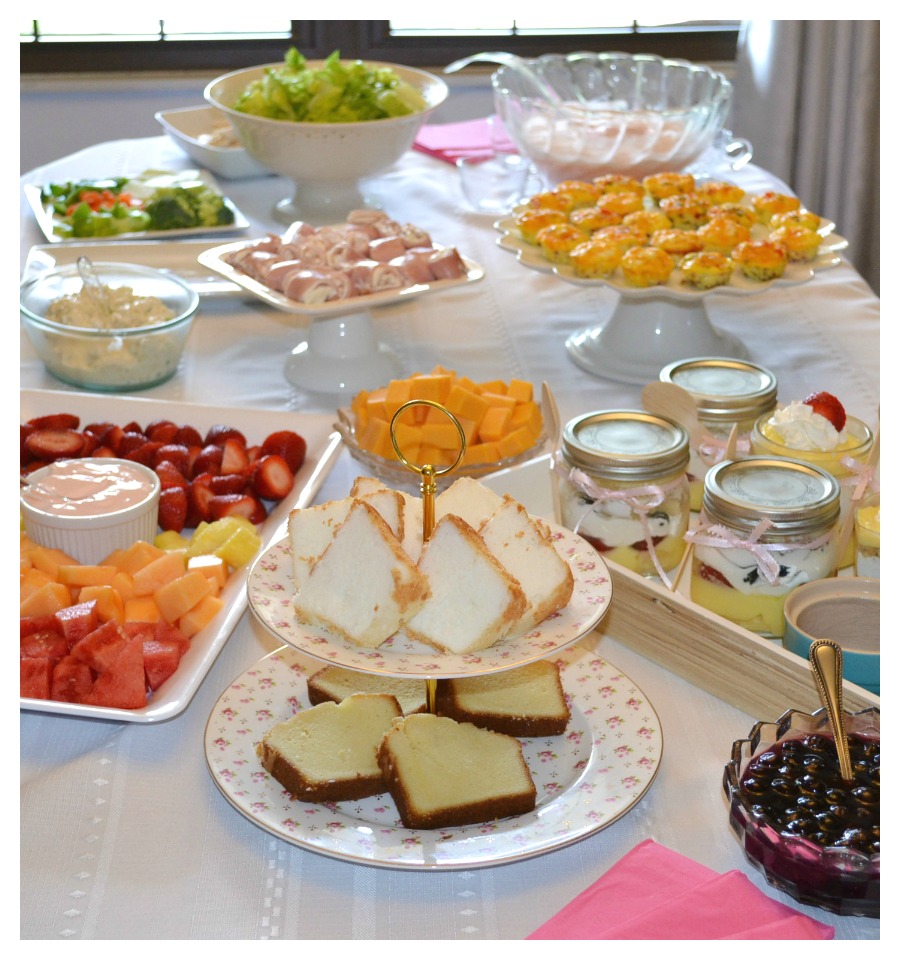 Two of my daughters and I have been doing a bible study, that we completed a few weeks ago. We planned to get together at my house and discuss the final session.  I decided that it would be fun to fix a gluten free ladies luncheon, since these two daughters eat
gluten free.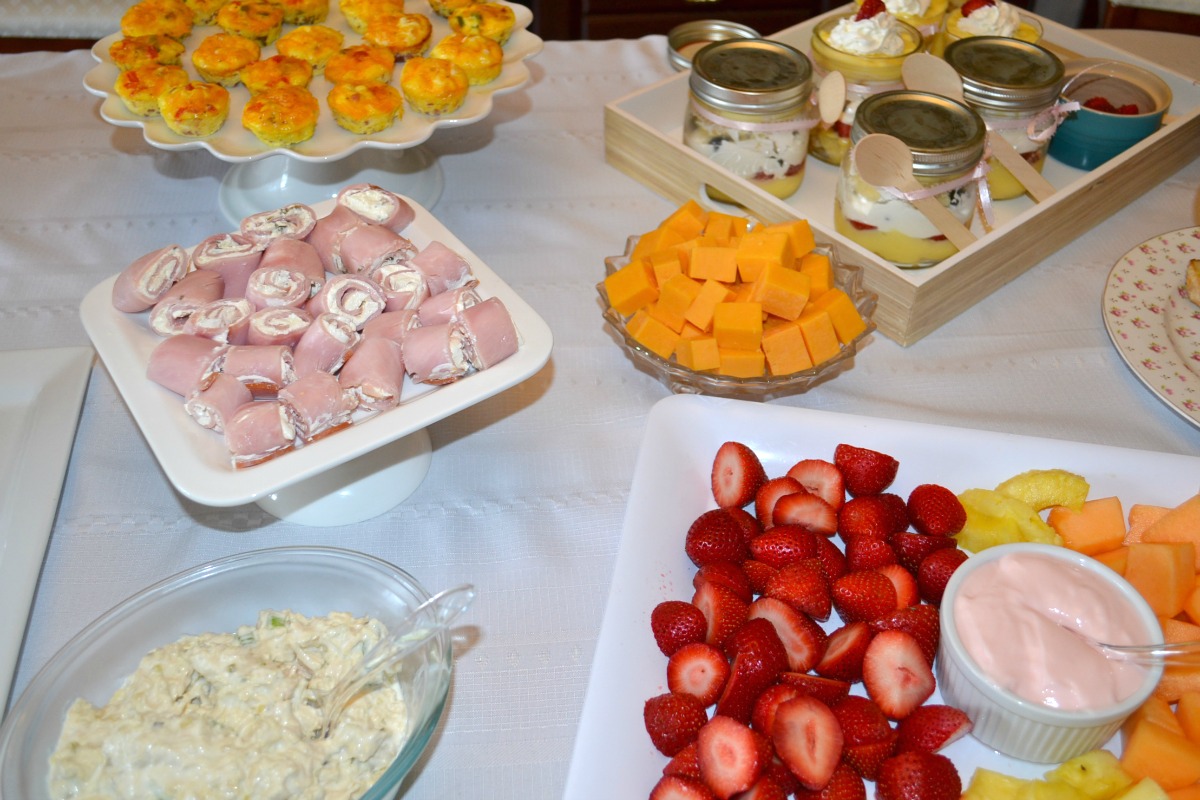 I prepared a few appetizers such as ham pinwheels with
chive and onion cream cheese filling, cheese chunks, and
crust-less mini quiche.
I also had a fresh fruit tray with a strawberry cream cheese dip.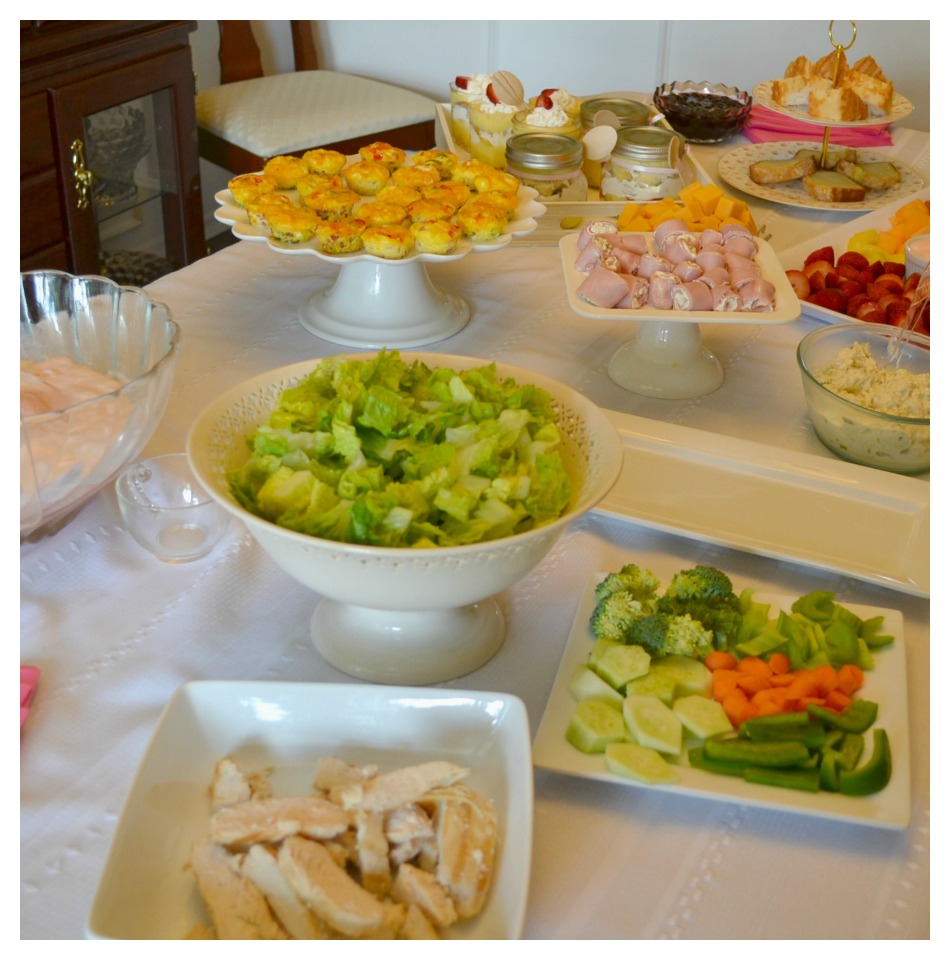 The main course was grilled chicken salad, baked potatoes,
and homemade chicken salad. (I took pictures of the table
before I took the potatoes out of the oven so they are not
in my pictures!)
I wanted them to feel they were special, so I prepared a
special dessert.  I baked a gluten free cake, cut it into
small cubes and prepared a dessert in a jar.  It was layers of
cake, vanilla pudding, strawberries, blueberries, and whipped topping.
We also had a layered banana pudding parfait.
I purchased a gluten free pound cake from the store deli, and made a fresh blueberry sauce to top it with.
Sherbert punch was the drink of choice for this little luncheon.
Recipe below for the mini quiche.
These little crust-less mini quiche are gluten free, low
in carbs and are perfect to serve as an appetizer or brunch.
They are easy to pack up and take on a road trip,
in a lunch pail, camping,  or my husband has even taken them to his hunting cabin.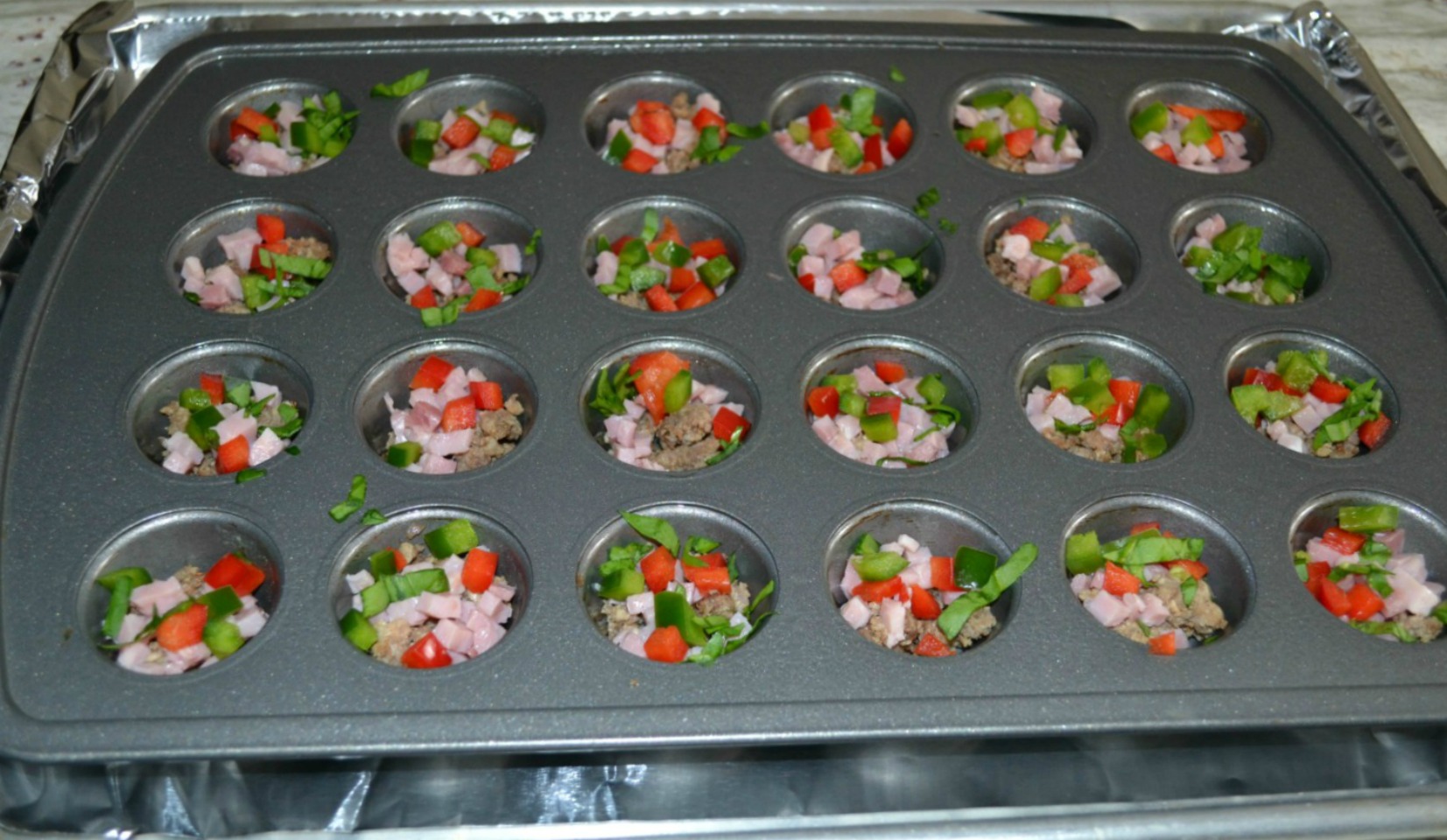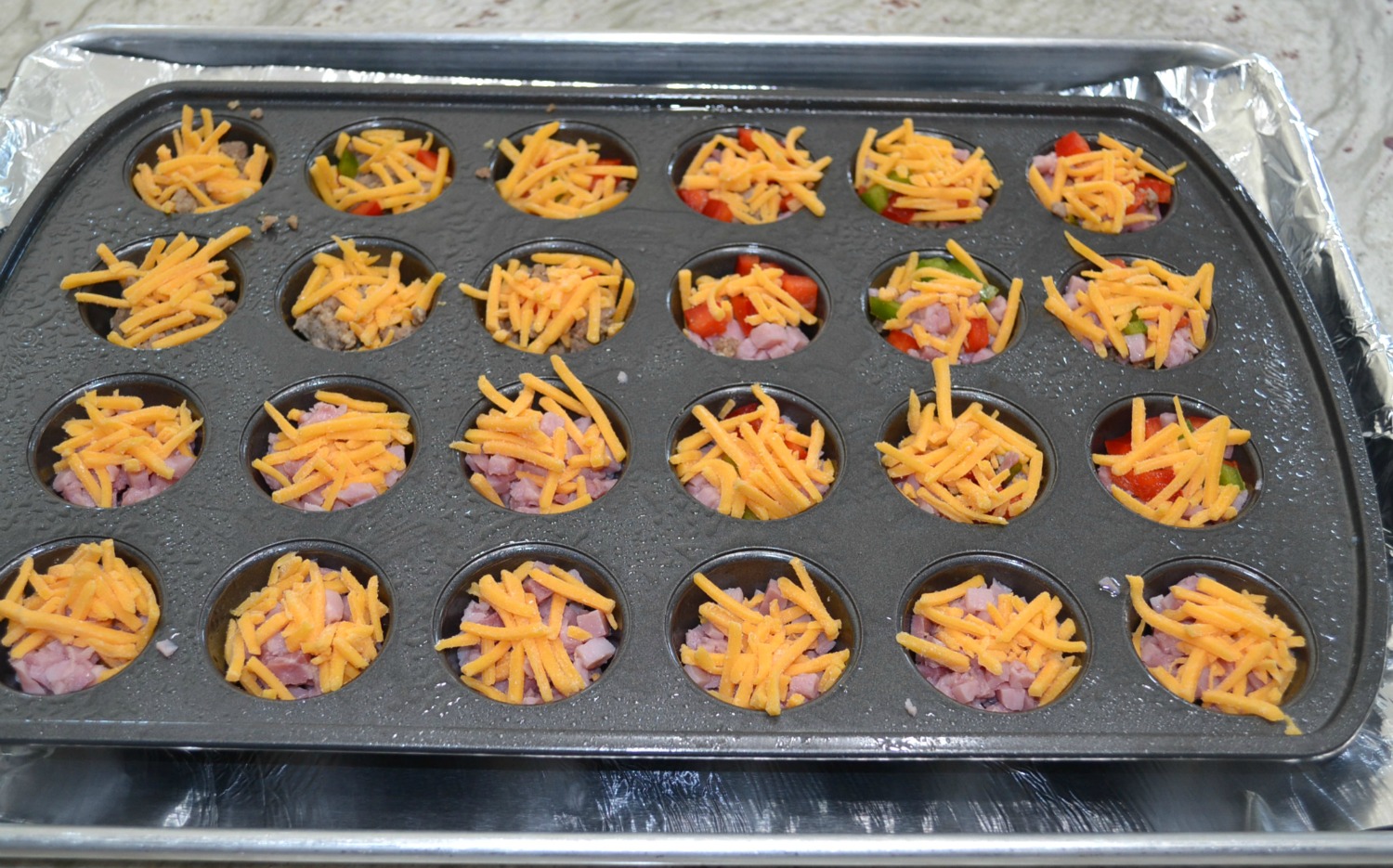 Spray a mini muffin pan with no stick spray.  Fill with any
combination of diced ham, cooked sausage, veggies, and
shredded cheese.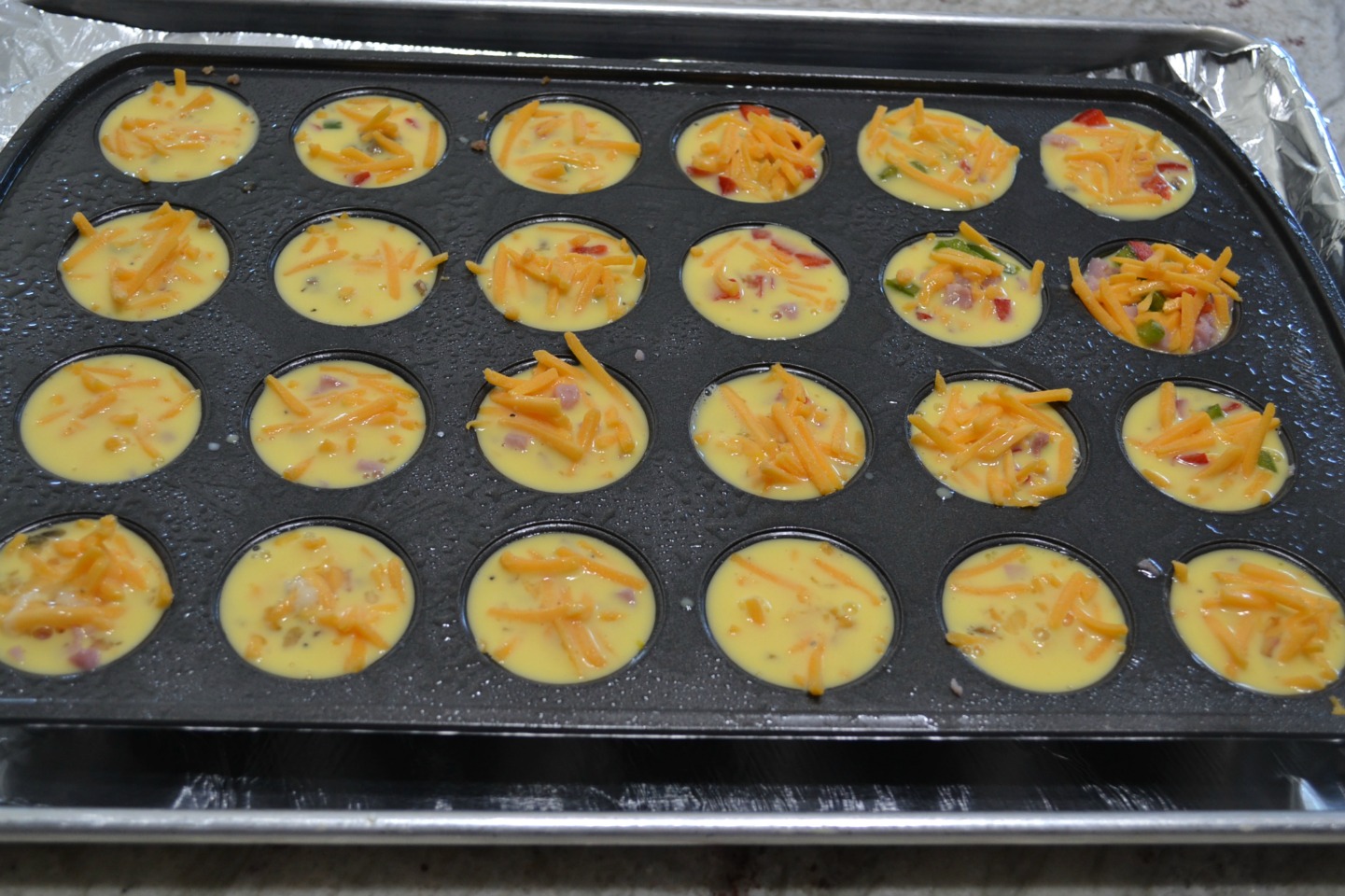 Whisk together eggs, half and half, salt, pepper, hot sauce.
Pour into a glass measuring cup and divide evenly between
the mini muffin cups.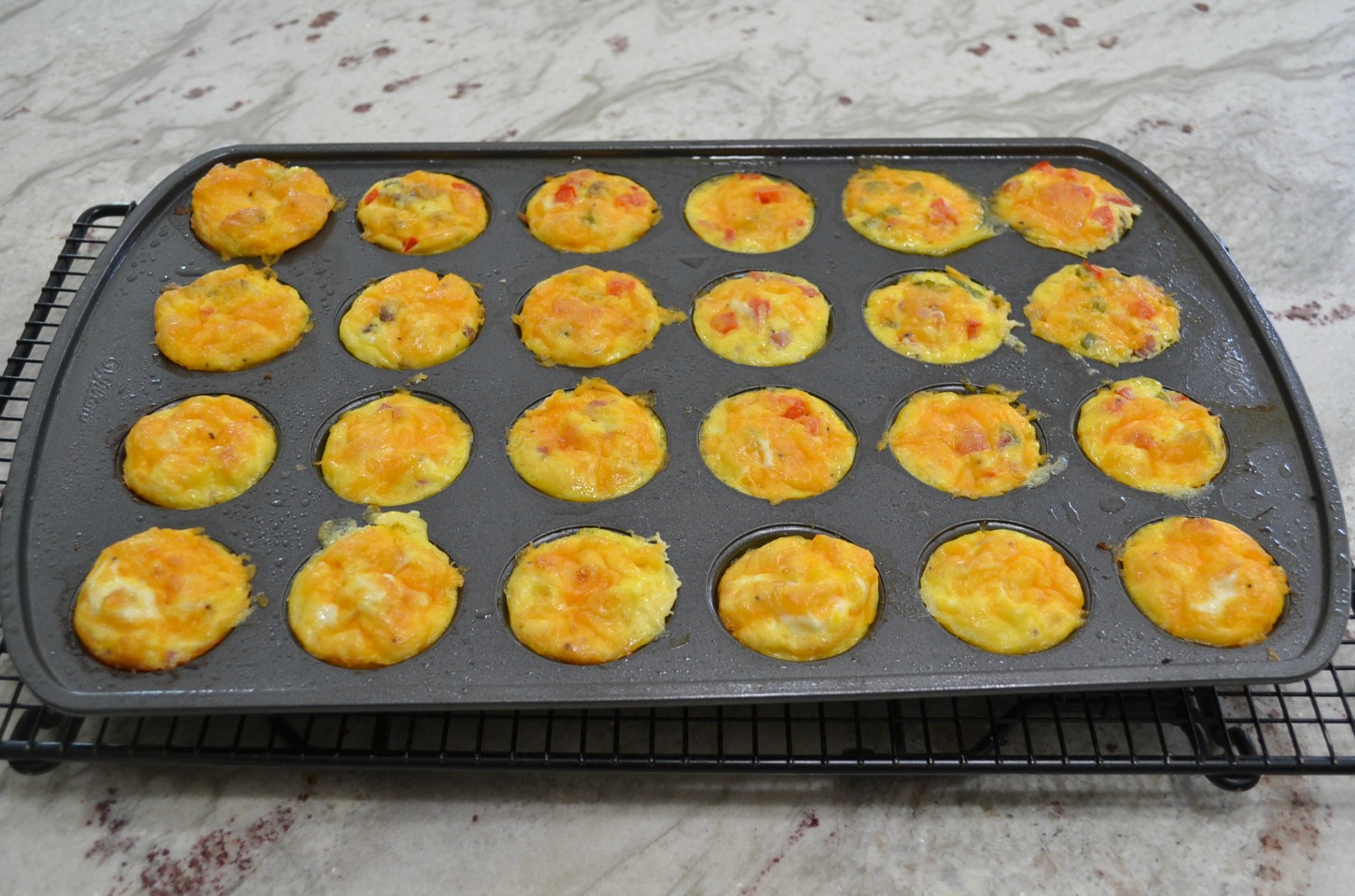 Bake until eggs are set.  Remove from oven, cool on wire
rack about 8 minutes, then remove from pan.
Serve hot or at room temperature.
Crustless Mini Quiche Bites
Ingredients
1/4 lb ground sausage
1/4 cup red bell peppers, diced
1/4 cup green bell peppers, diced
2 Tablespoons fresh baby spinach, chopped in small pieces
1/3 cup ham, diced
1/2 cup shredded cheddar cheese
7 large eggs
salt and pepper to taste
few dashes of hot sauce (optional)
1/2 cup half and half
Instructions
Preheat oven to 350 degrees F. Spray a 24 cup mini muffin pan with no stick spray. Place pan on foil or parchment lined baking sheet.
In a small skillet, crumble and brown the sausage until no longer pink. Transfer to a paper towel lined plate.
Divide the sausage evenly between the muffin cups. Next, divide the peppers, spinach and ham between the cups. Top with even amounts of cheese.
In a large mixing bowl, whisk together the eggs, salt, pepper, hot sauce and half and half.
Pour the egg mixture into a glass measuring cup. Carefully, pour small amounts of the egg mixture into each muffin cup, covering the ingredients. Continue filling the cups with remaining egg mixture.
Bake for about 16-20 minutes or until egg mixture is set. Remove from the oven and allow to set about 5 minutes. Remove each quiche from the pan by running a small plastic knife around each quiche. Transfer to a cooling rack
Serve warm or at room temperature. Refrigerate unused portions.
© 2023 Copyright GRANDMA HONEY\\\\\\\'S HOUSE
This gluten free luncheon was not at all fancy or time
consuming, but my daughters were impressed and it was
fun to have this special time on a Friday afternoon.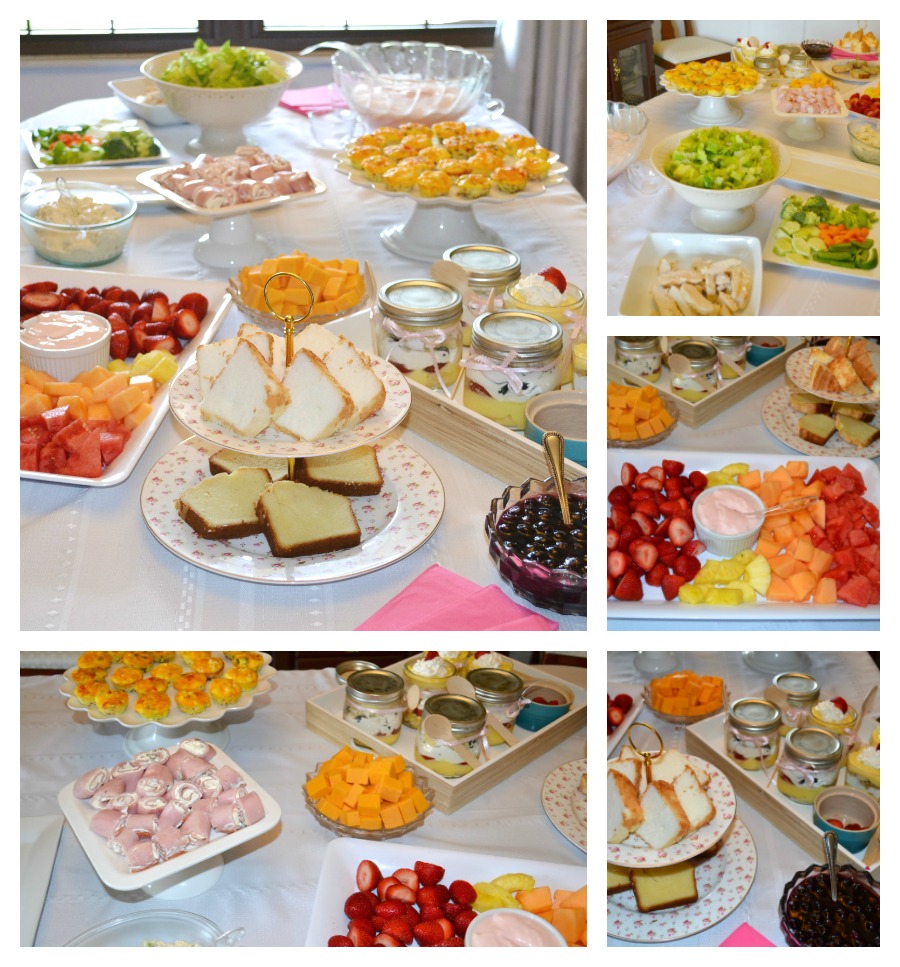 Please follow and like us: