Jump to recipe
Southwest Chicken Salad with Jalapeno Dressing is my husband's favorite salad.  He even requested it for lunch on Valentine's Day.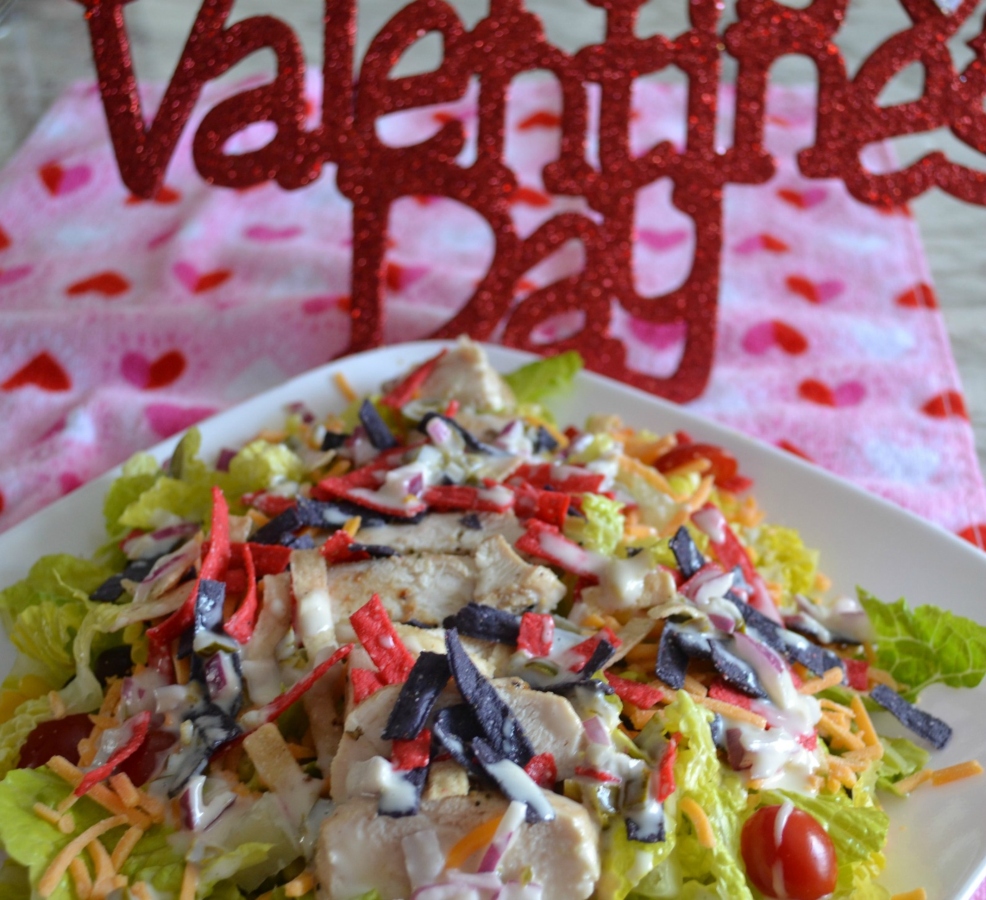 Southwest Chicken Salad is filled with southwest inspired ingredients like black beans, corn, grilled chicken, peppers, tomatoes and topped with a homemade jalapeno dressing.
He had eaten a salad like this at Applebees  once and loved it.  I tried to recreate it and came up with this cialis-online.net recipe.
I mix the dressing together and store it in a small mason jar. Just shake it up good prior to serving.  It will keep in refrigerator for 3 days.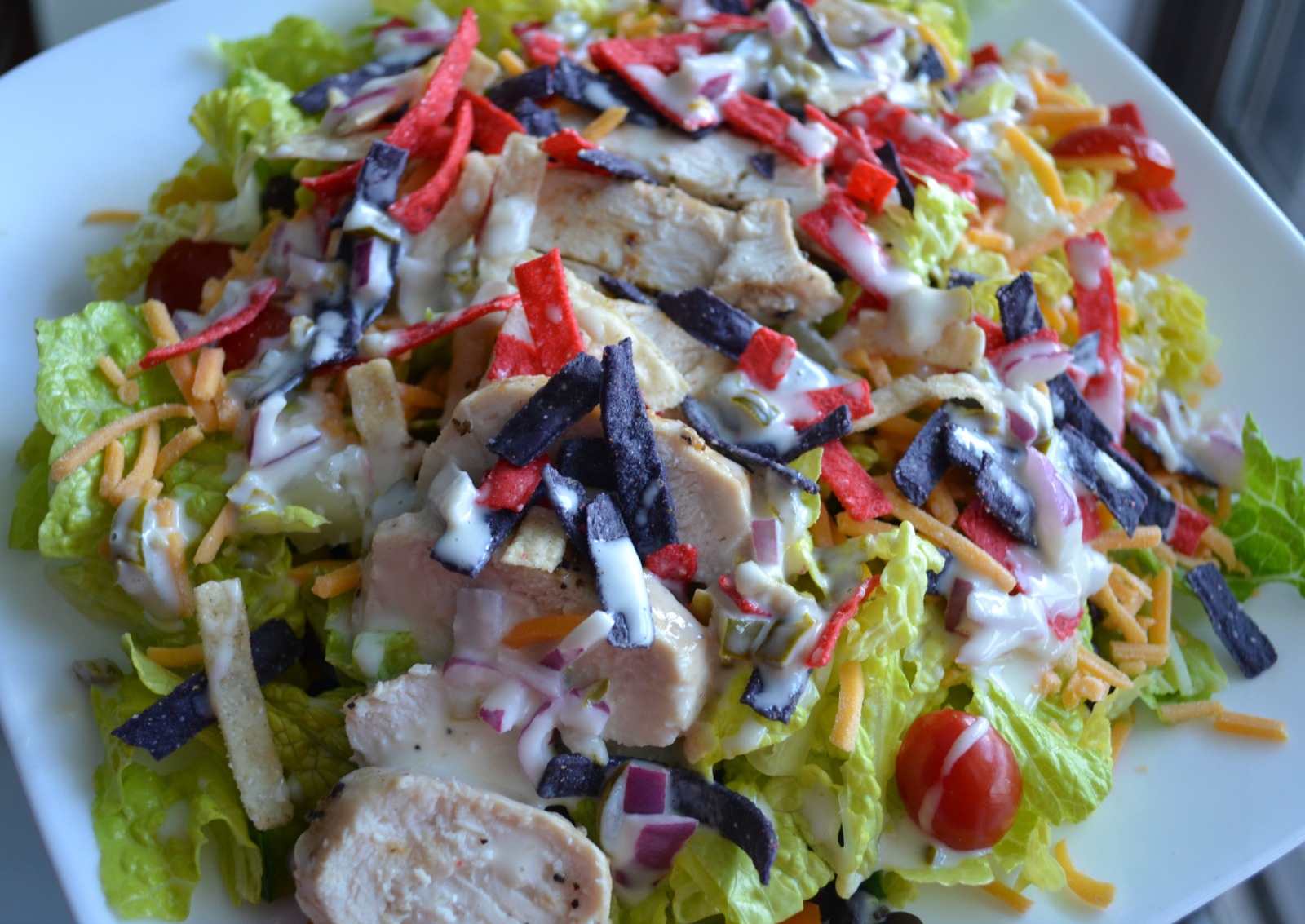 SOUTHWEST CHICKEN SALAD/JALAPENO DRESSING
Ingredients
Jalapeno Dressing
1/2 cup slaw dressing, from jar
2 oz hot jalapeno slices diced, from jar
1 Tablespoon cilantro, chopped
1/3 cup red onions, diced
1 Tablespoon white wine vinegar
1 Tablespoon lime juice
1 oz jalapeno juice, from jar
Salad
3 cups romaine lettuce, chopped
2 medium sized chicken breasts, grilled
1/4 cup black beans, drained and rinsed
1/4 cup frozen corn, cooked in microwave 1 minute
1/4 cup red bell pepper, diced
1/4 cup tomatoes, chopped (or 5 cherry tomatoes halved)
1/2 cup shredded cheddar cheese
1/2 cup colored tortilla strips
Instructions
To prepare the dressing, combine all of the ingredients in a medium sized bowl. Transfer mixture to a small mason jar with a lid. Shake well and refrigerate until ready to use.
Place lettuce on a serving platter or divide between 2 bowls. Slice the chicken breasts into bite size pieces, arrange on top of the lettuce. Top with the beans, corn, peppers, and tomatoes.
Top with cheese and tortilla chips.
Shake jar and drizzle with desired amount of the dressing.
The dressing may be refrigerated up to 3 days. This recipe will usually allow extra for another salad. I do not use a lot but my husband uses a larger amount on his salad. It will be spicy hot!
© 2023 Copyright GRANDMA HONEY\\\\\\\'S HOUSE
Please follow and like us: