Here are some cute and easy Easter treats my grandsons made for their neighbors.
Last week my husband and I traveled to NC to visit our 2 grandsons that live there.  They have several children in their neighborhood that they play with,  so we decided to make some Easter treats for them.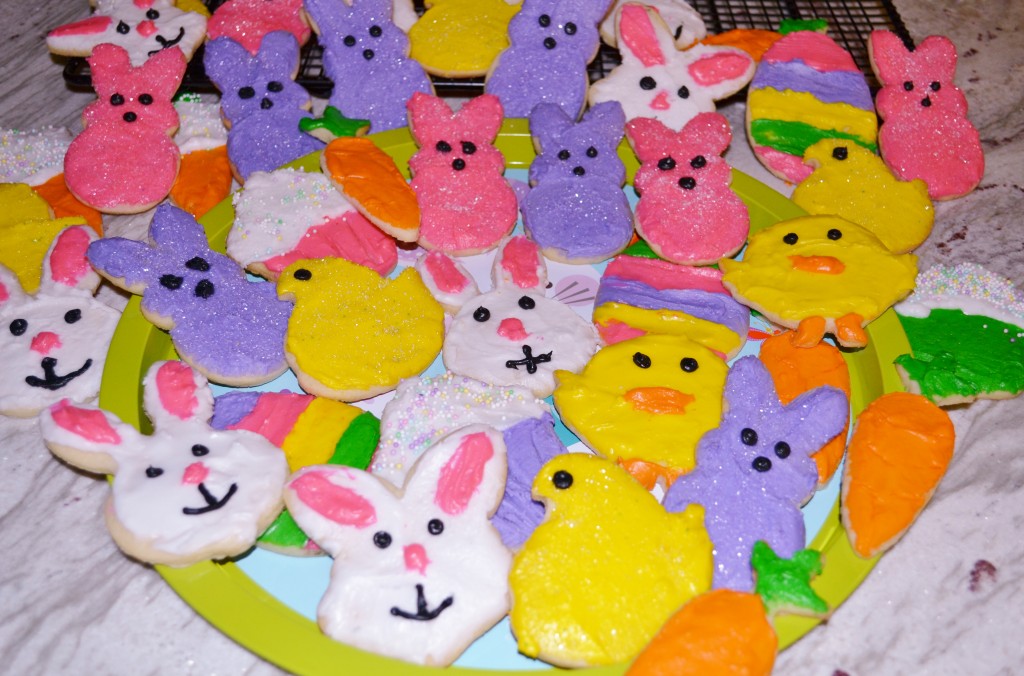 I had baked some cookies to take to my grandsons.  They wanted to share these also, so they helped arrange a cookie tray for their friends.  They looked so proud as everyone took a cookie.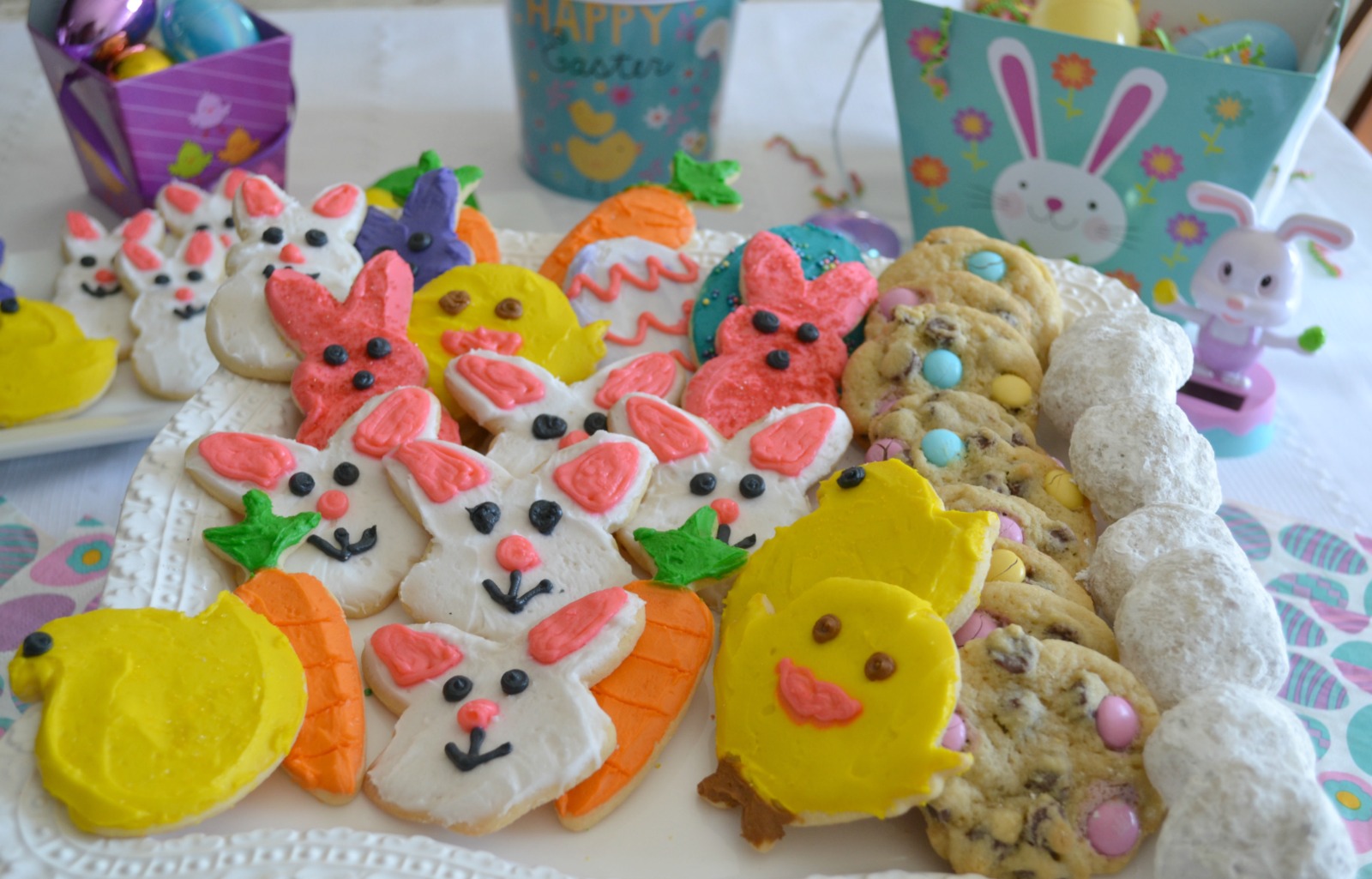 They filled plastic eggs with candy to have an Easter egg hunt for their friends. 
The next morning, we set up a table with cupcakes and some Easter candies to create these cute little treat bags.  The boys watched me do one and then they made some for their friends.  One of the bags was as heavy as a trick-or-treat bag!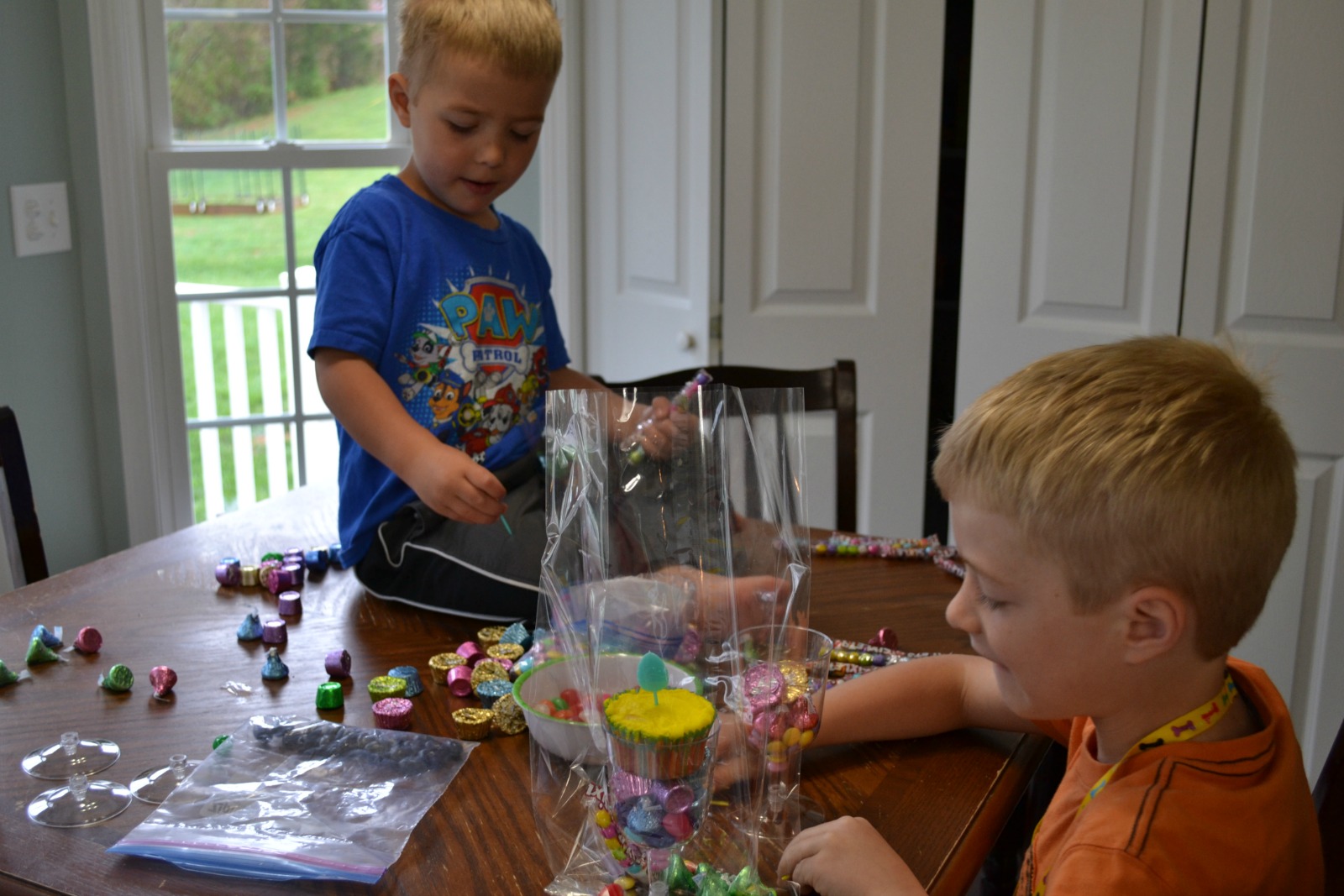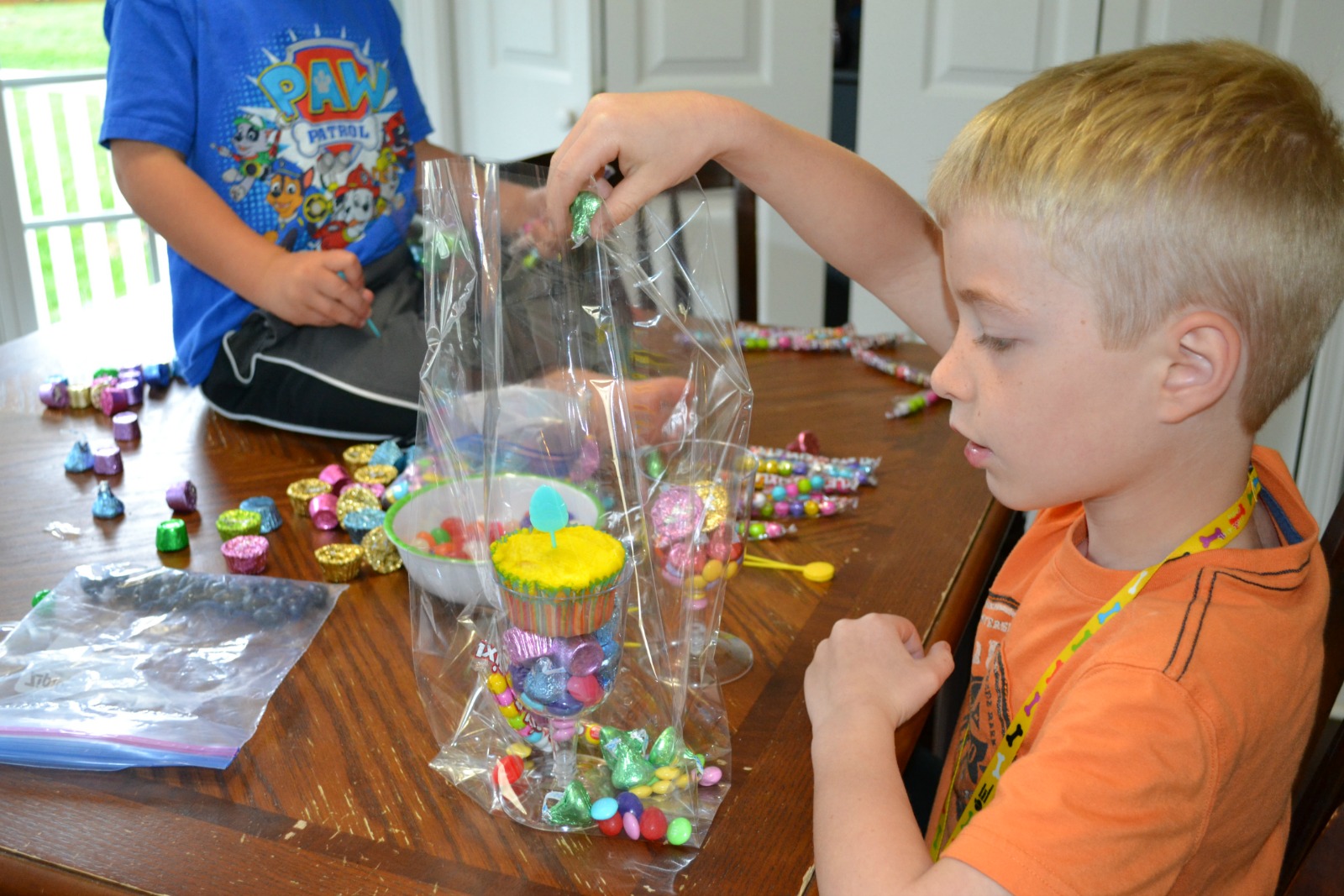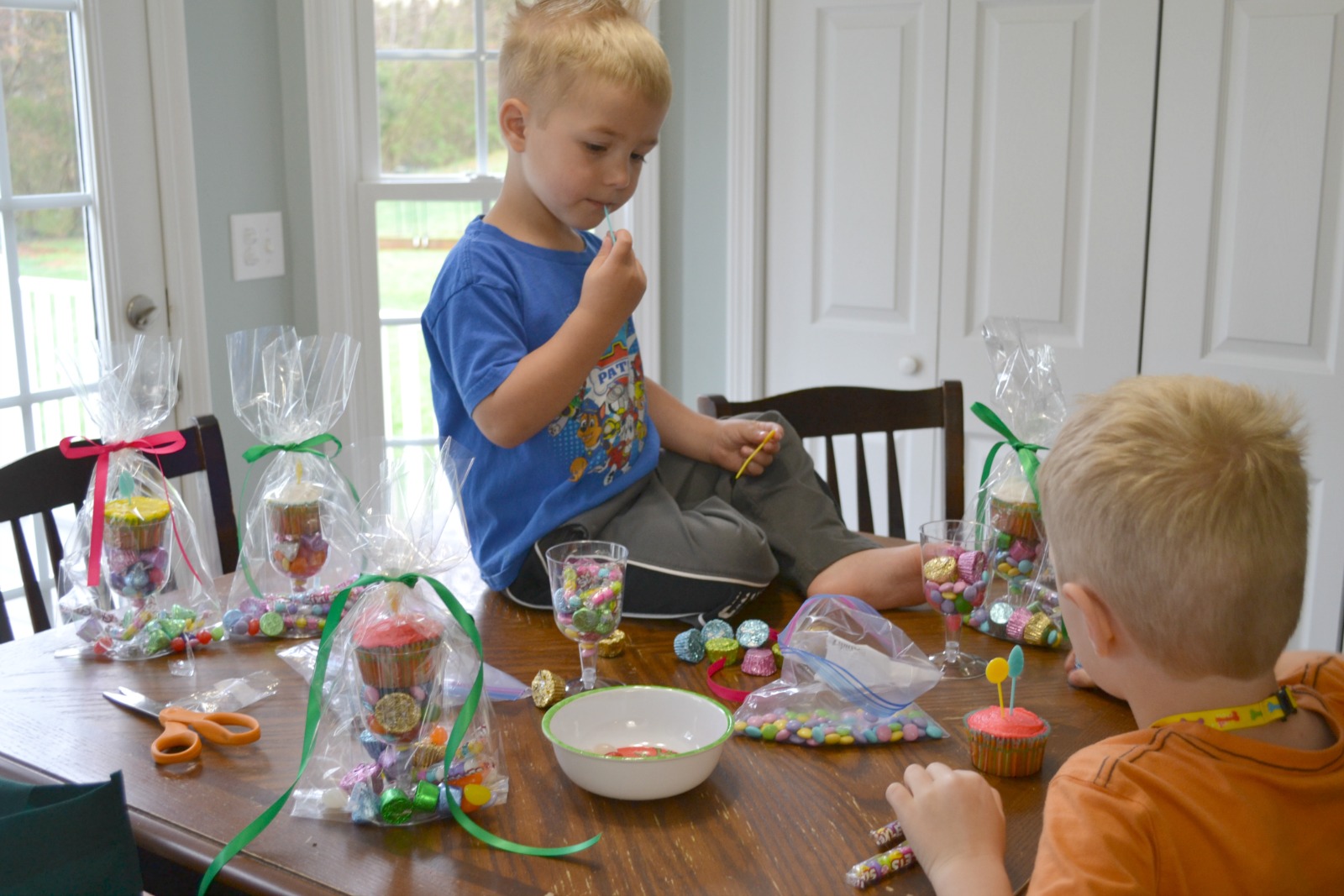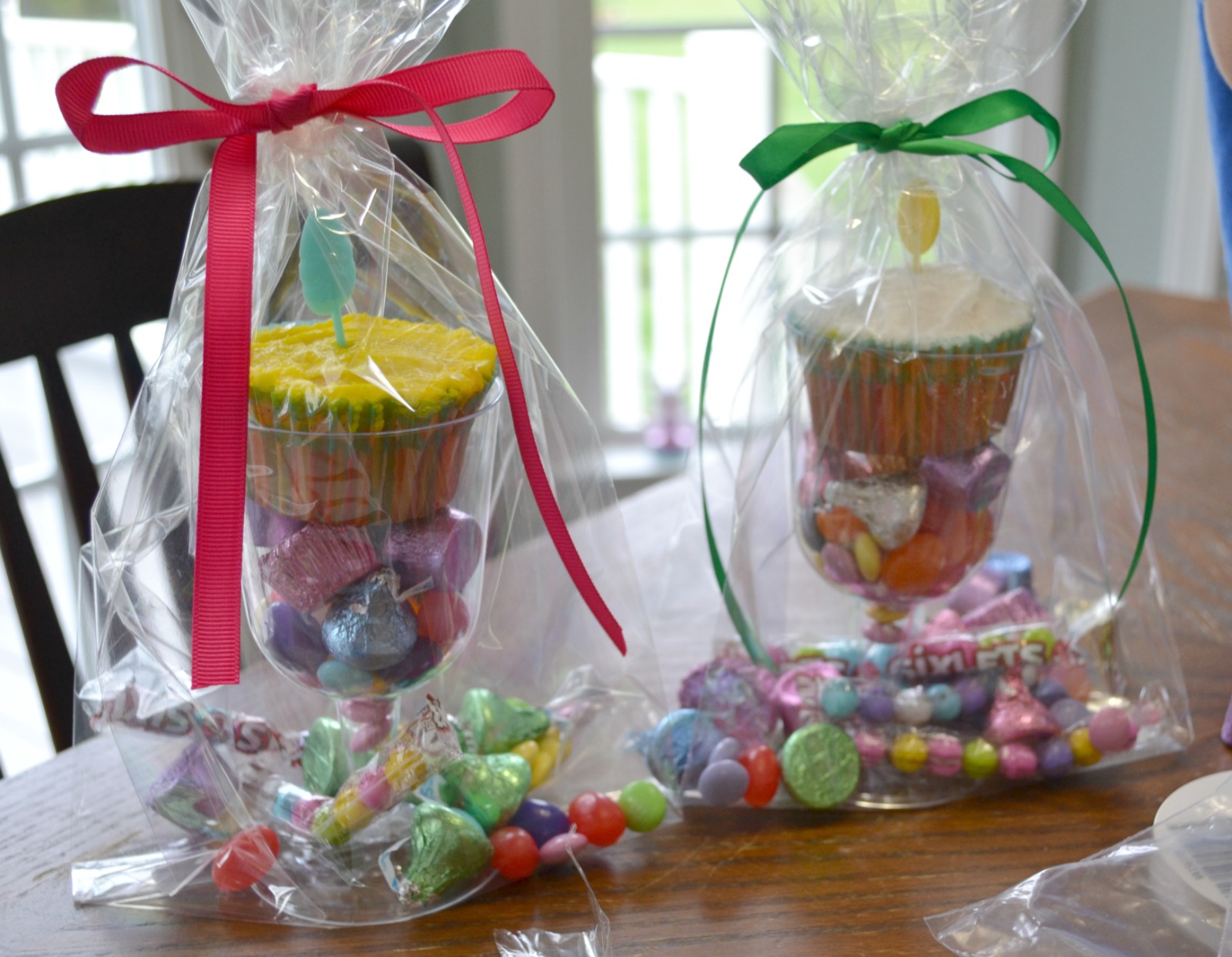 The 3 year old decided  he can work better if he sits in the middle of everything.  It is easier to sample the candy that way also. They were so excited to be working in the kitchen.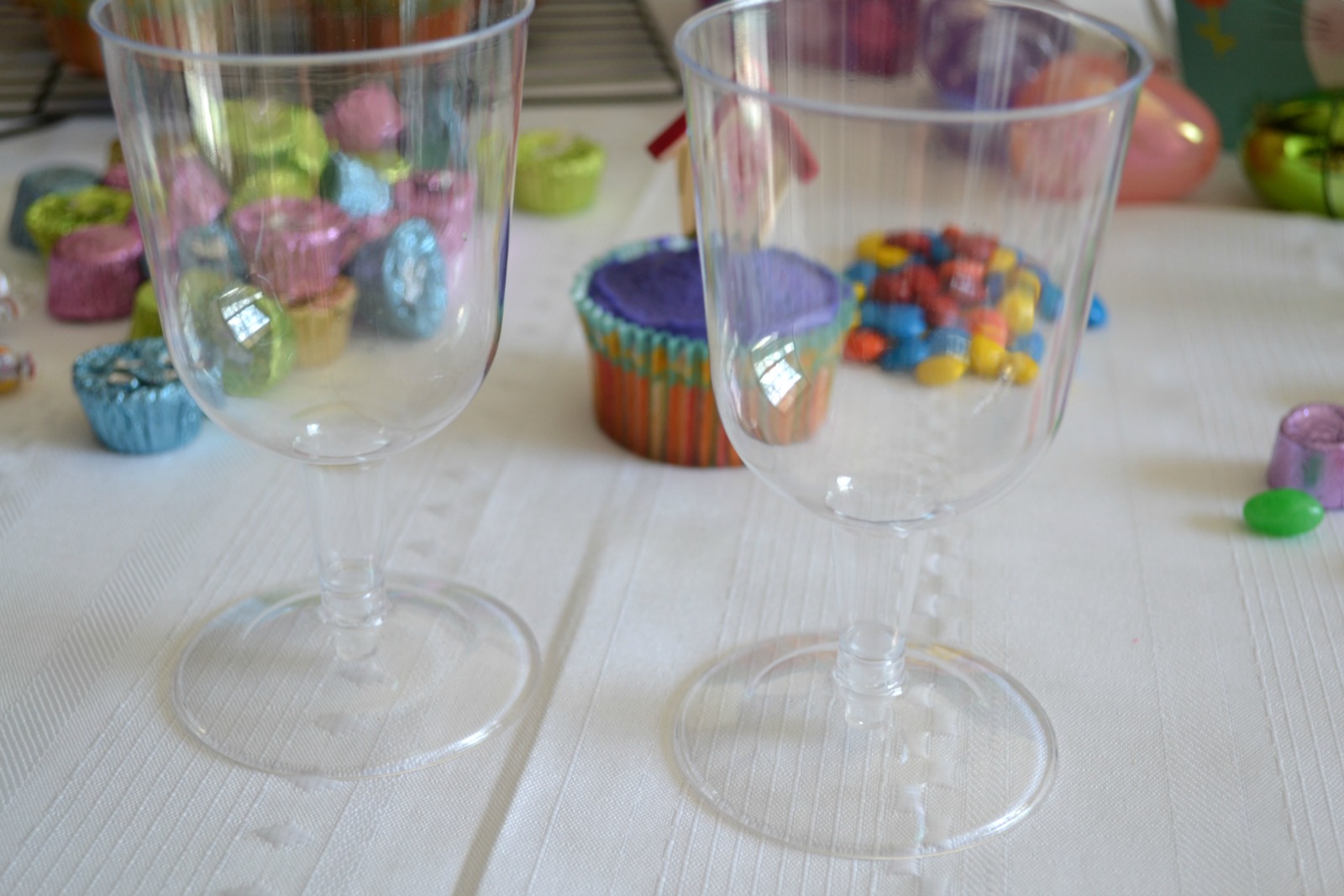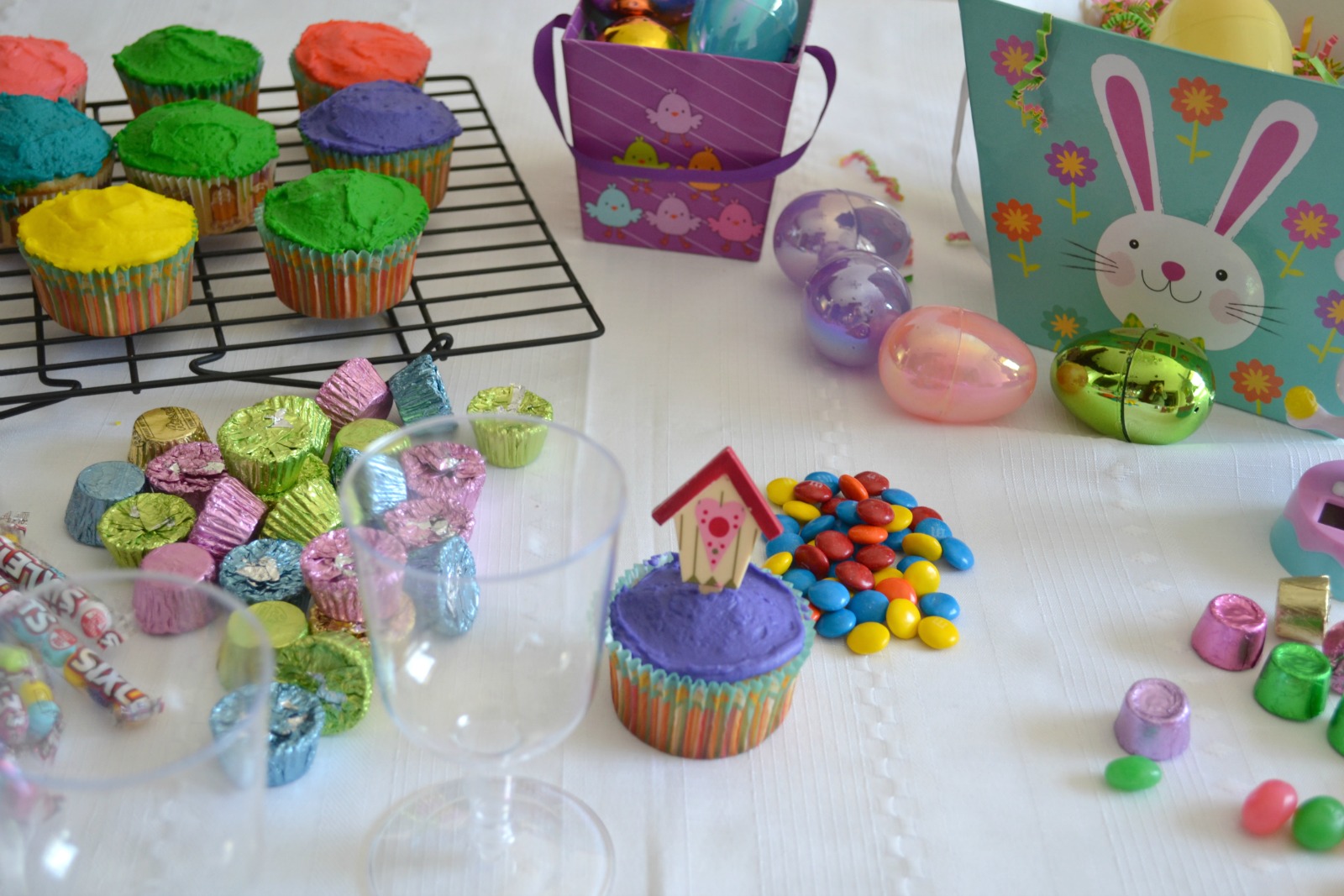 All you need for these treat bags are plastic glasses with a stem (from the dollar store), a large plastic treat bag, and colored ribbon.   To fill the bags, use some small Easter candies, and baked cupcakes.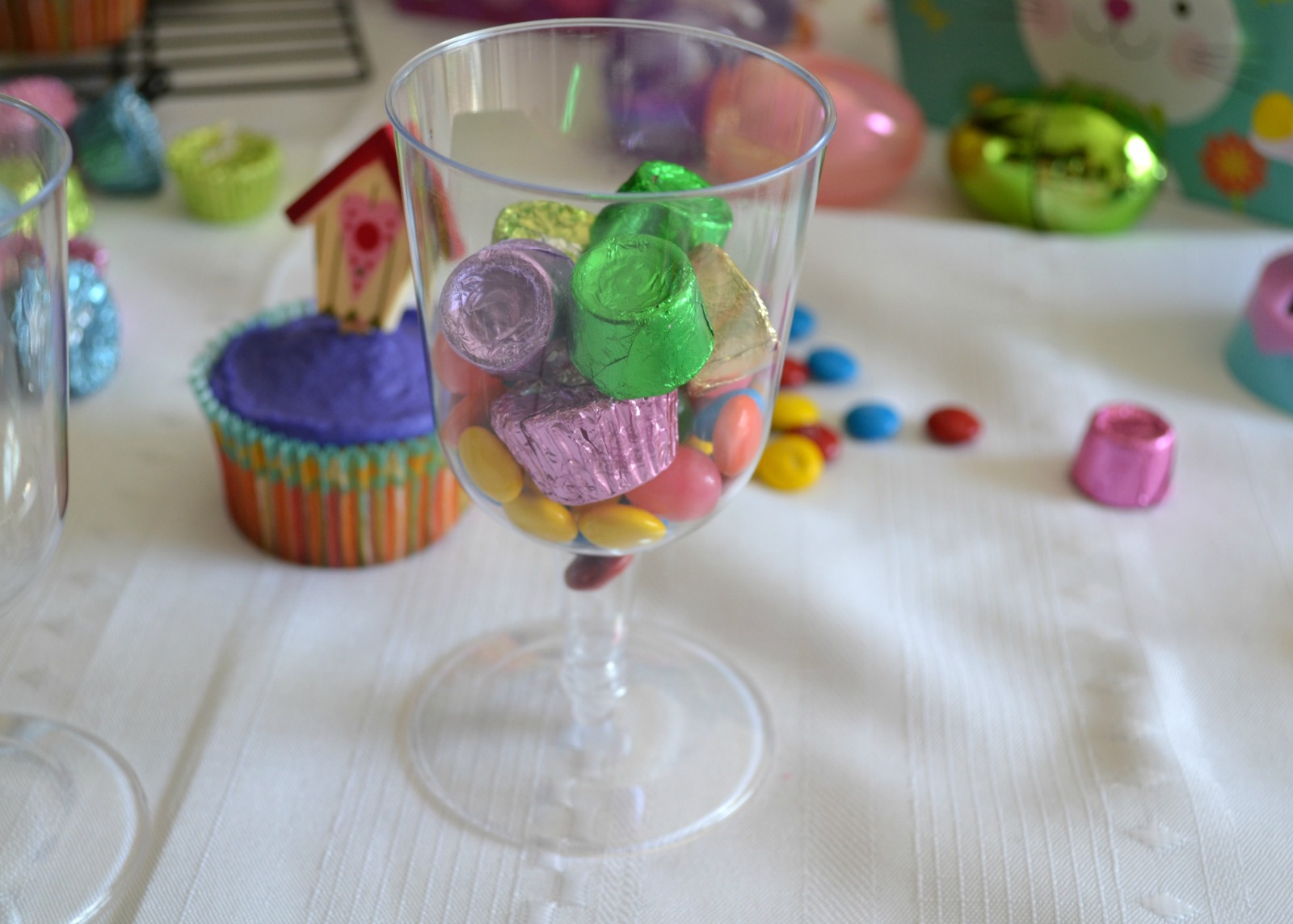 Fill each glass about 2/3 full of small Easter candies.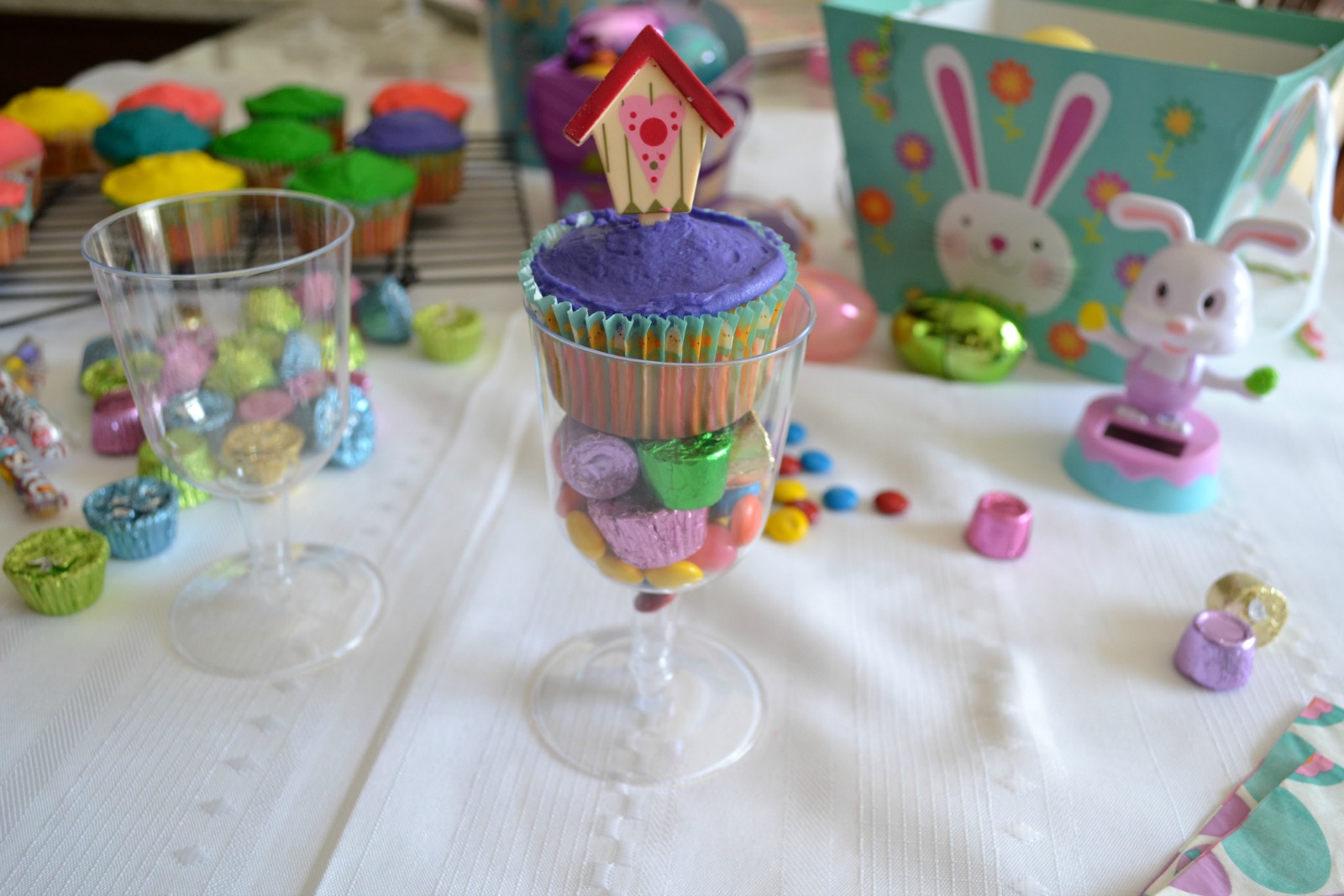 Add a cupcake.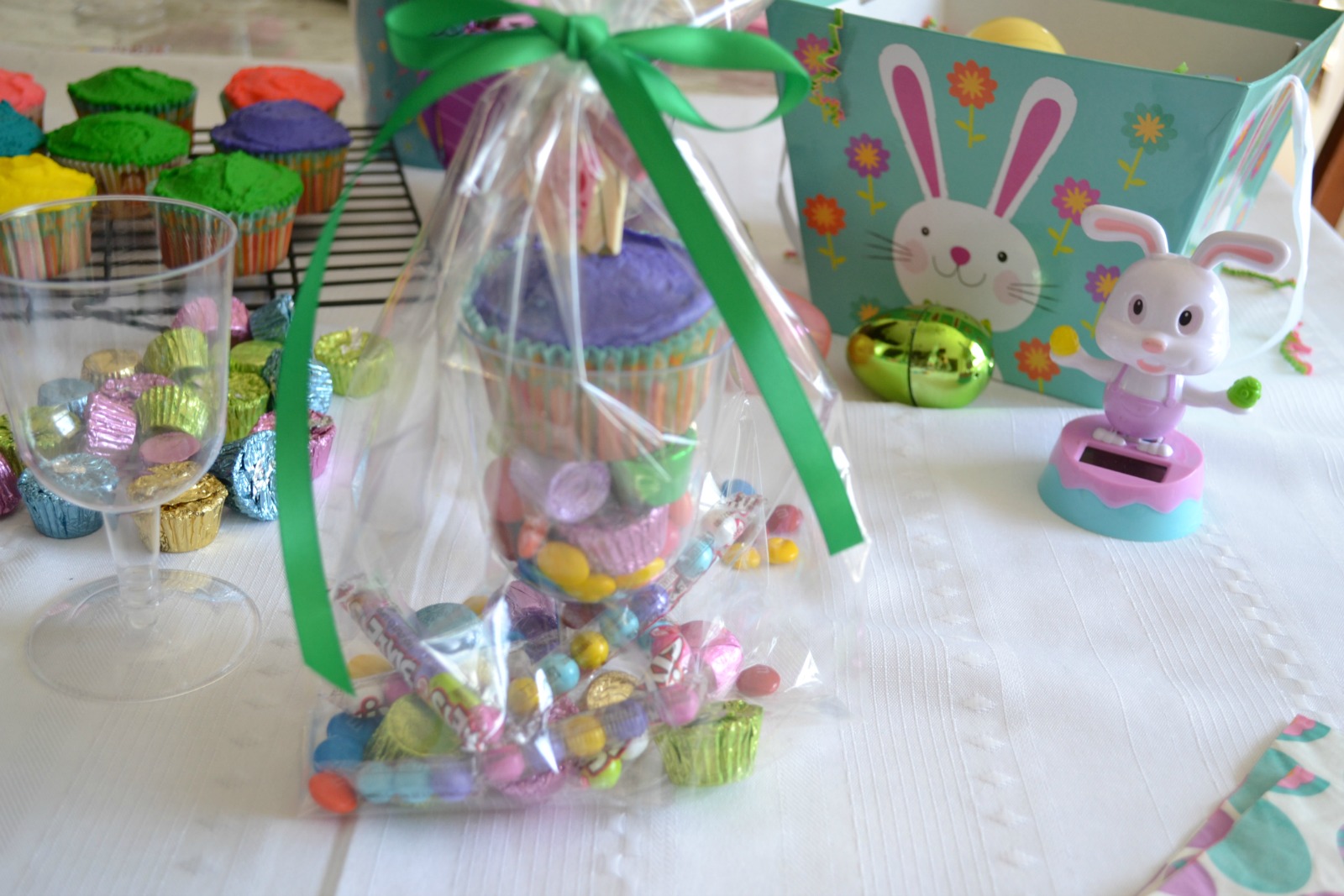 Place glass in a large, clear treat bag, add a handful of candy, and tie with a colored ribbon.
No two  bags ever look the same and even  though they are such a simple thing,  all of the kids enjoyed the Easter treat bags.
I used this recipe for my decorated sugar cookies.  HERE
Happy Easter to all!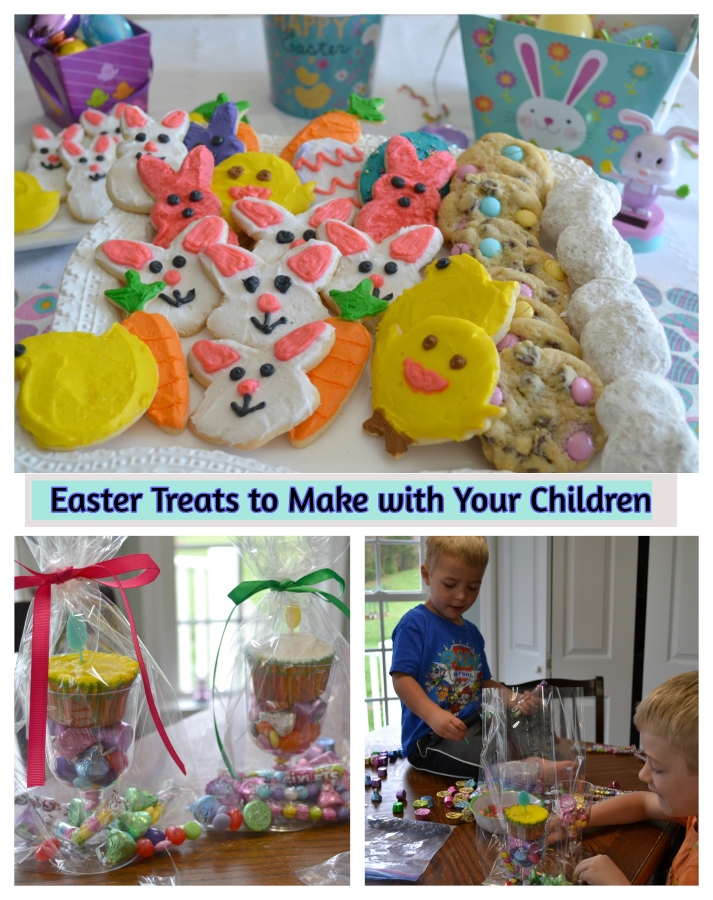 Please follow and like us: