Jump to recipe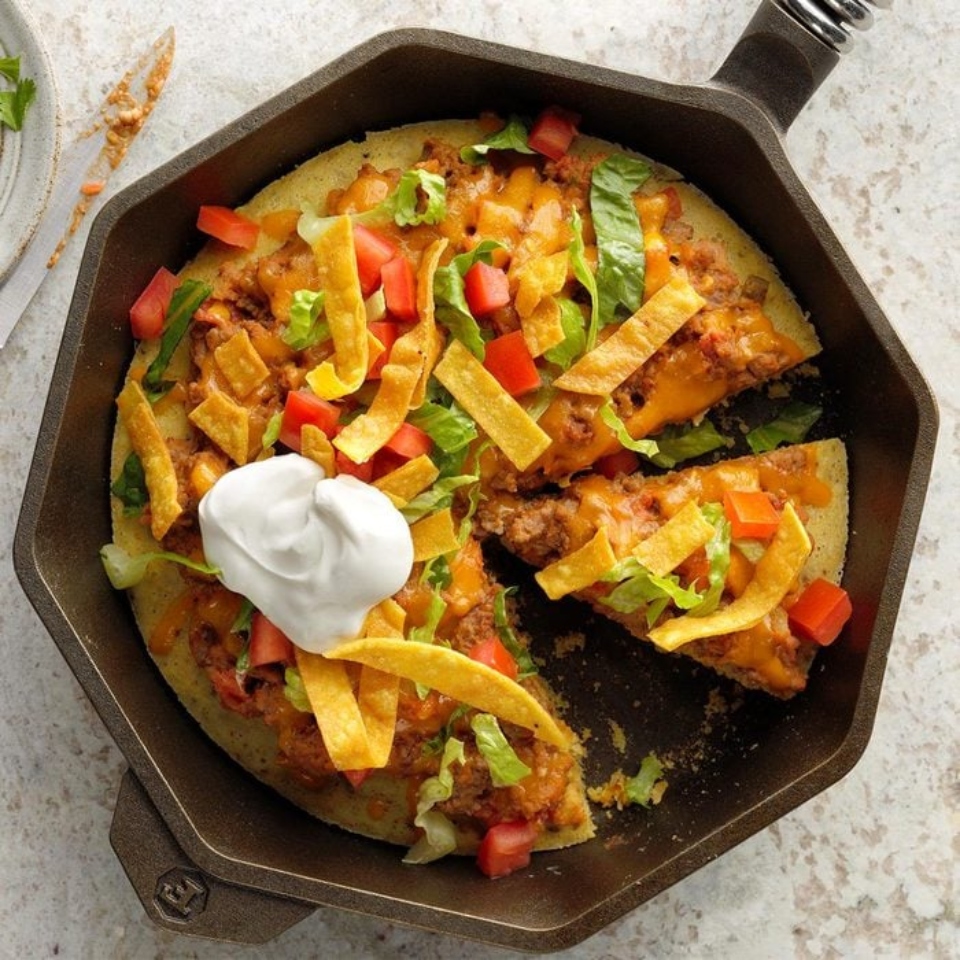 Our family loves Cornbread Taco Skillet Pizza, and I have made so many variations of it. This recipe is like a deep-dish skillet pizza. It is a hearty meal or snack and can be served straight out of the pan.
TACO SKILLET PIZZA
Ingredients
1/2 pound lean ground beef (90% lean)
1 cup refried beans
1/3 cup salsa
2 tablespoons taco seasoning
1 package (6 ounces) Mexican-style cornbread/muffin mix
1/3 cup tortilla chips, crushed
1 cup shredded cheddar cheese
TOPPINGS:
1 cup shredded cheddar cheese
cups romaine lettuce, chopped
1/4 cup onions, chopped
1 roma tomato, chopped or 4 cherry tomatoes halved
1 cup salsa
1 cup sour cream
1 cup colored tortilla strips or corn chips broken
Instructions
Preheat oven to 350°. In a 10-in. cast-iron, cook beef over medium heat until no longer pink, 6-8 minutes, breaking into crumbles; drain.
Transfer to a small bowl. Stir in beans, salsa and taco seasoning; keep warm. Wipe skillet clean, and spray with no stick cooking spray.
Prepare cornbread mix according to package directions; stir in crushed tortilla chips. Pour into skillet. Bake until set, 12-15 minutes.
Spread ground beef mixture over cornbread to within 1 in. of edges; sprinkle with cheese. Bake until cheese is melted and crust is golden brown, 3-5 minutes.
Top with the variations of toppings your family likes.
© 2023 Copyright GRANDMA HONEY\\\\\\\'S HOUSE
I originally made this recipe as a contest entry for the national cornbread contest, but it did not get chosen.  I then shared it with Taste of Home, where it is published on their website.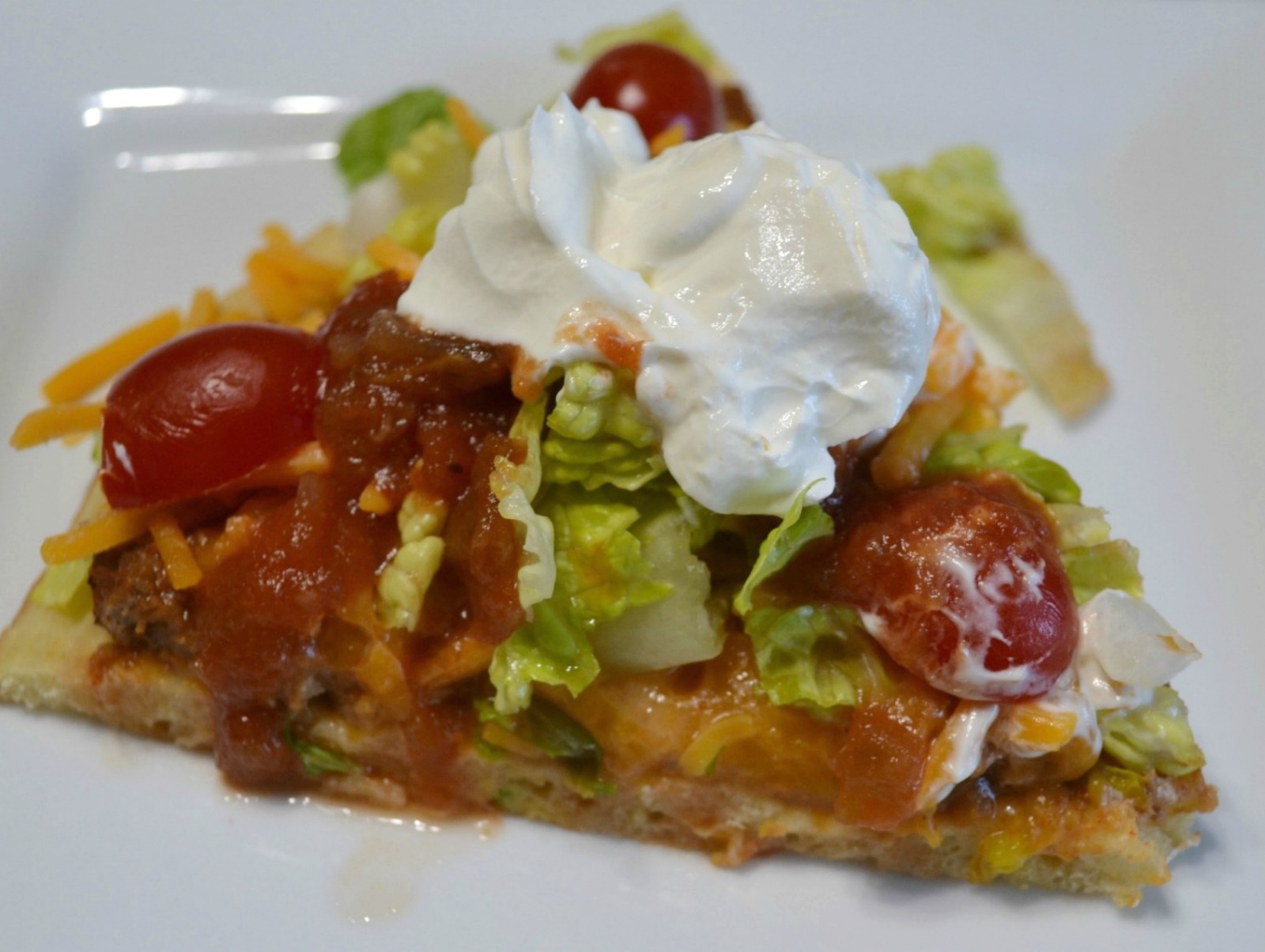 TACO PIZZA SUPREME  is another variation of a taco pizza with a regular pizza crust.
Please follow and like us: