Jump to recipe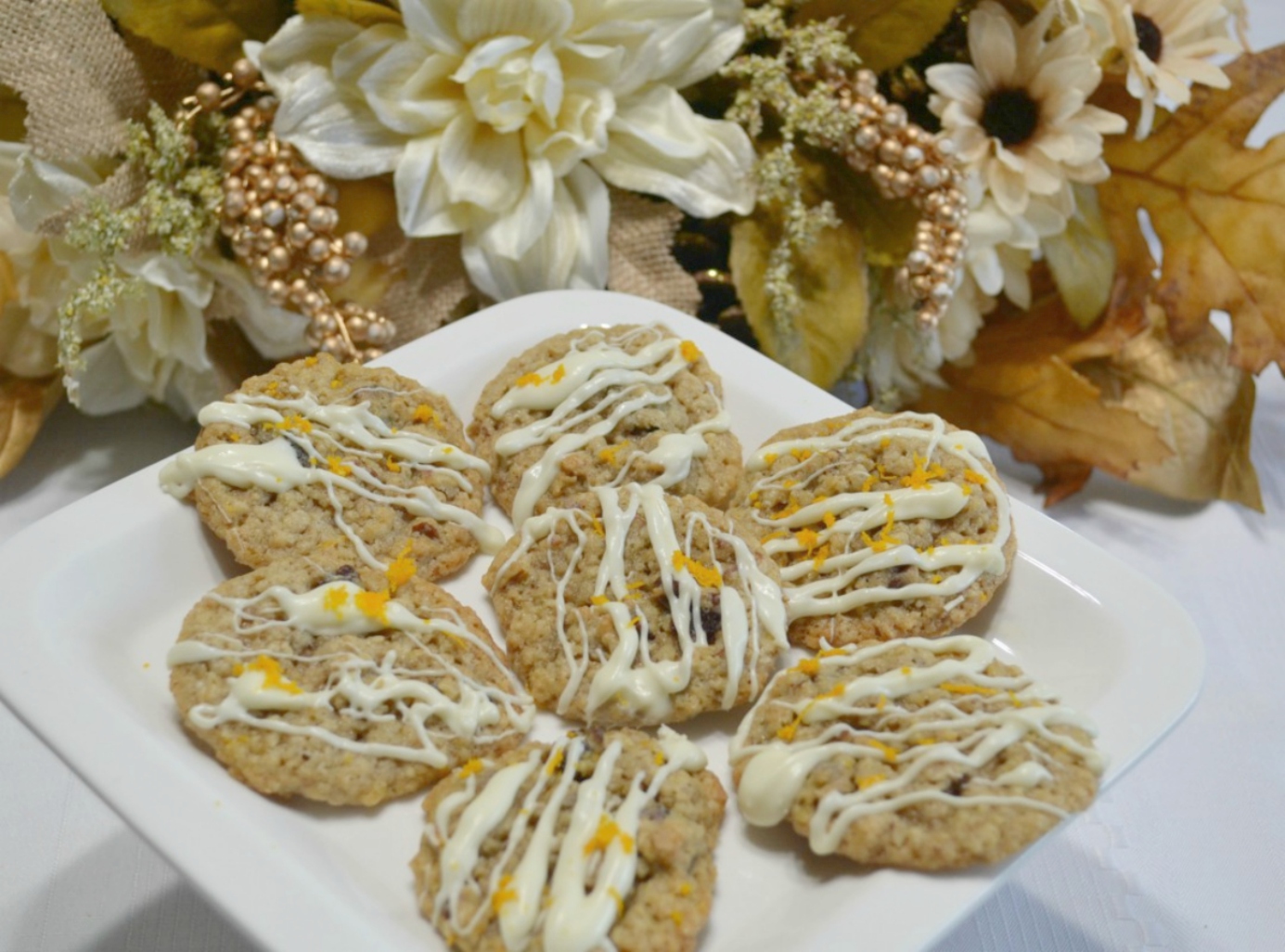 This recipe for Cranberry Orange Pecan Oatmeal Cookies is a recipe that I created a few months ago and would love to share  with you.
Each year, I always try to create a new recipe for Christmas to add to the usual 10 or 12 kinds that I make.  This is the first time that I started with an oatmeal cookie base.  So many holiday flavors are in these Cranberry Orange Pecan Oatmeal Cookies.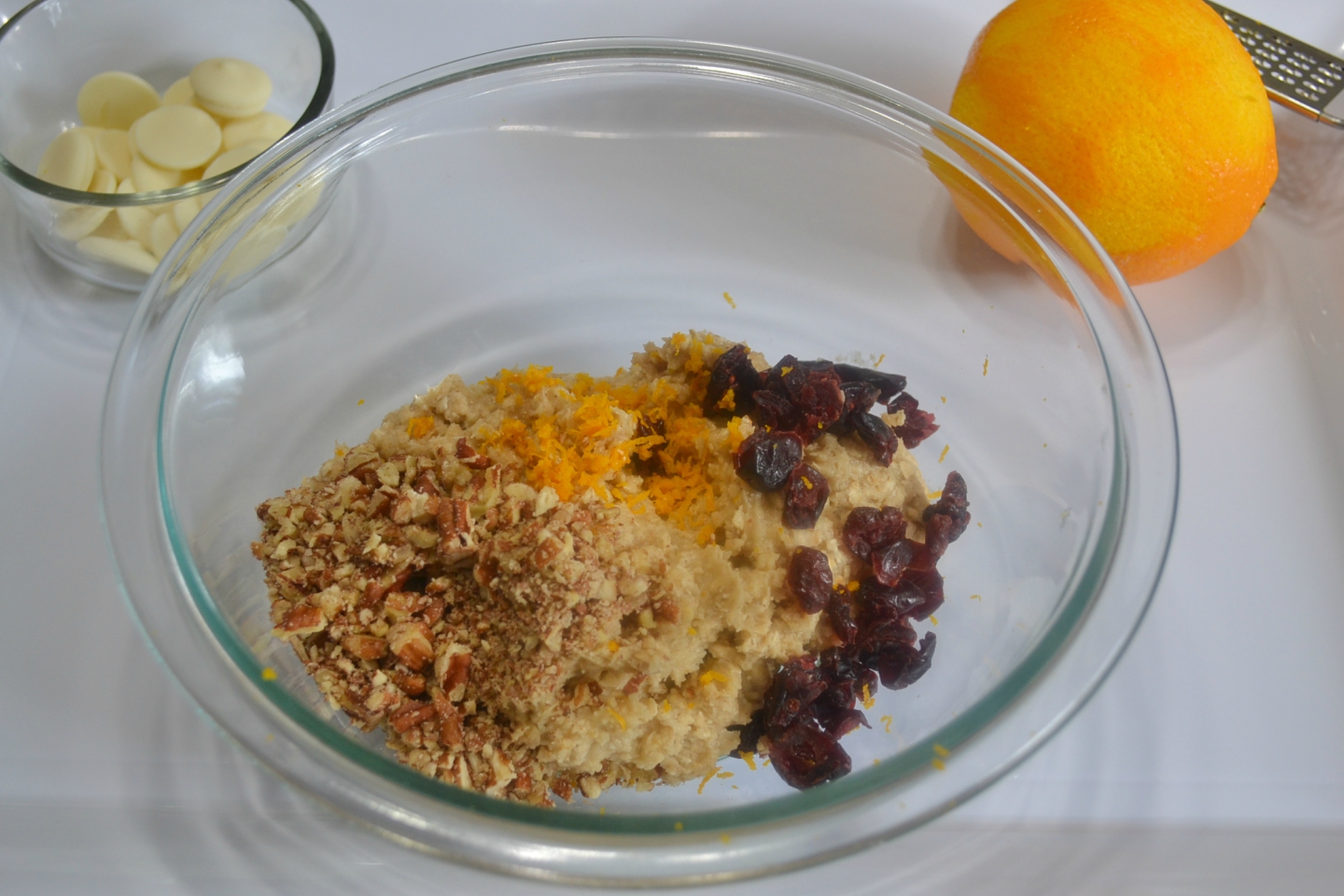 I added the cranberries, pecans, and orange zest to a basic oatmeal recipe. This combination of flavors just seem to melt in your mouth.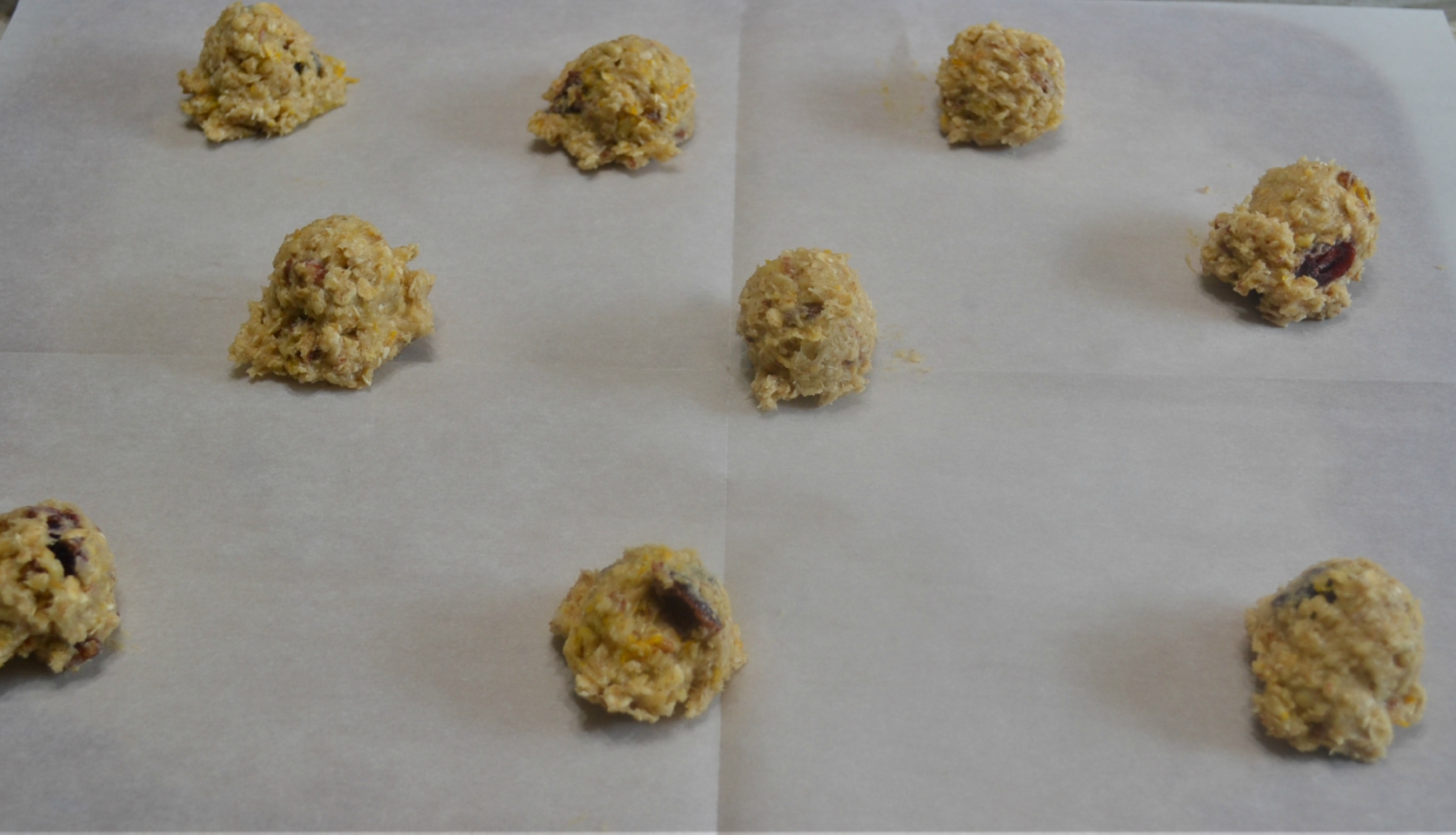 Scoop dough into balls and place on baking sheet.
Bake and transfer to a cooling rack.
Melt white chocolate baking discs and drizzle over the cookies.
I actually tested this recipe the first time,  by chopping the white chocolate discs and baked them in the dough.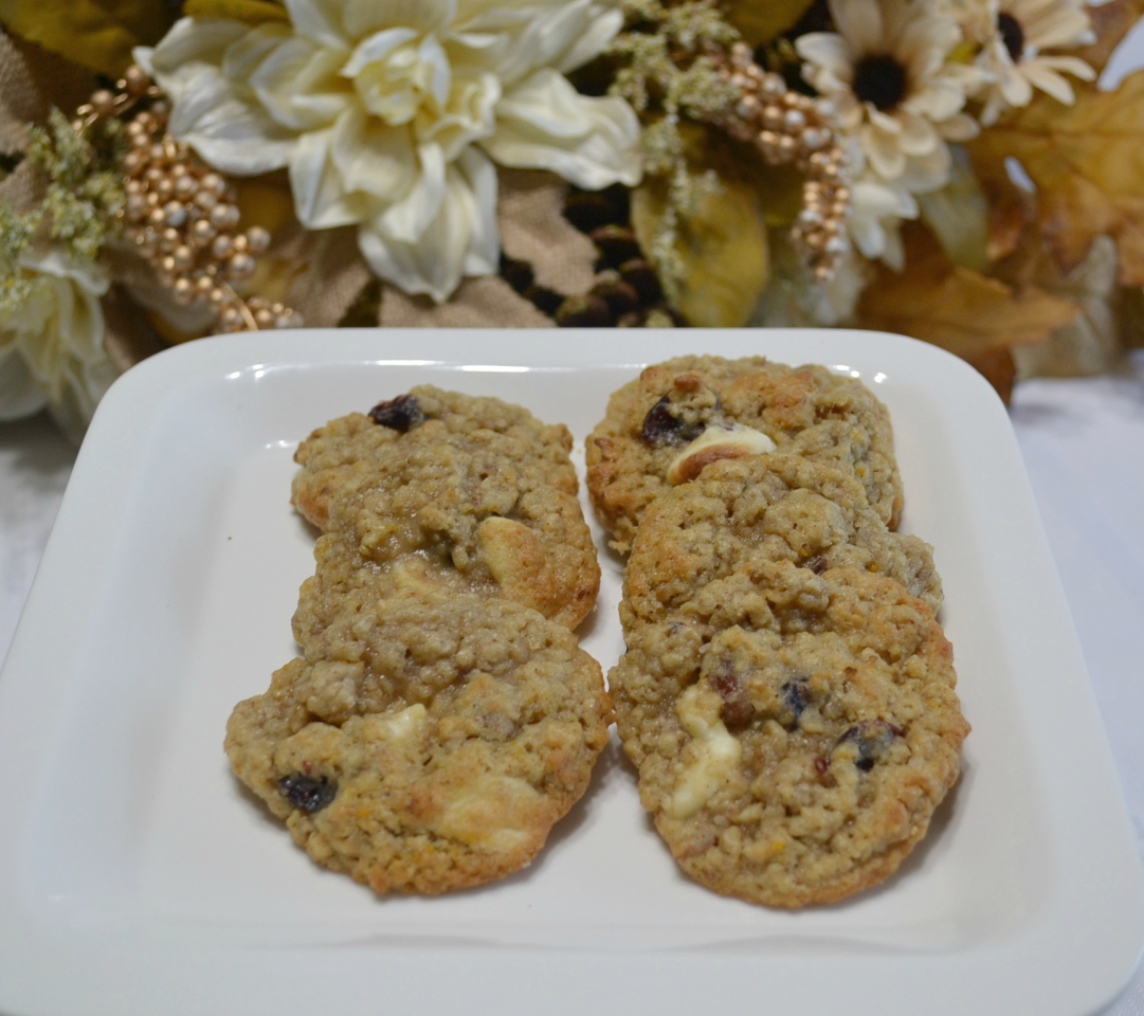 The cookie was delicious,  but my family preferred having the white chocolate drizzled over the cookie.
Another delicious cookie to try with cranberry and orange is:
CRANBERRY ORANGE PECAN SNICKERDOODLES
CRANBERRY ORANGE PECAN OATMEAL COOKIES
Ingredients
1 cup all purpose flour
1 teaspoon ground cinnamon
1 teaspoon baking soda
1/4 teaspoon kosher salt
3/4 cup butter, softened
1 cup packed brown sugar
1/2 cup granulated sugar
1 large egg
1/4 cup whole milk
1 teaspoon vanilla extract
3 cups quick cooking oatmeal
zest of 1 large orange (finely zested)
1/2 cup dried cranberries
1 cup chopped pecans
1/2 to 1 cup white chocolate melting discs
Instructions
Preheat oven to 350 degrees F. Line baking sheets with parchment paper or silpat mat.
In a large mixing bowl, whisk together the flour, cinnamon, soda and salt; set aside.
In a large mixing bowl, using an electric mixer, beat the butter until smooth. Add the brown sugar, granulated sugar, egg, milk, and vanilla. Beat until well combined.
Beat in the flour mixture, adding it in 3 portions. Add the oatmeal and beat just until combined.
Set 1 Tablespoon of the orange zest aside if desired to use as garnish. May just add all of the zest at this time. Stir in the orange zest, cranberries, and pecans. Combine all ingredients well.
Drop cookie dough onto baking sheets with a small scoop or tablespoon.
Bake about 12 minutes or until cookies are light golden brown. Remove from the oven and allow to set on baking sheets about 5 minutes. Transfer to a wire cooling rack.
Place white chocolate discs in a microwave safe dish and heat 30 seconds. Stir, and continue to heat at 15 second intervals until it is melted.
Drizzle melted chocolate over the cookies. Garnish with reserved orange zest.
© 2023 Copyright GRANDMA HONEY\\\\\\\'S HOUSE
If you like oatmeal cookies, you will love this kicked up
version with my Cranberry Orange Pecan Oatmeal Cookies.
Please follow and like us: