Tag Archives: decorated sugar cookies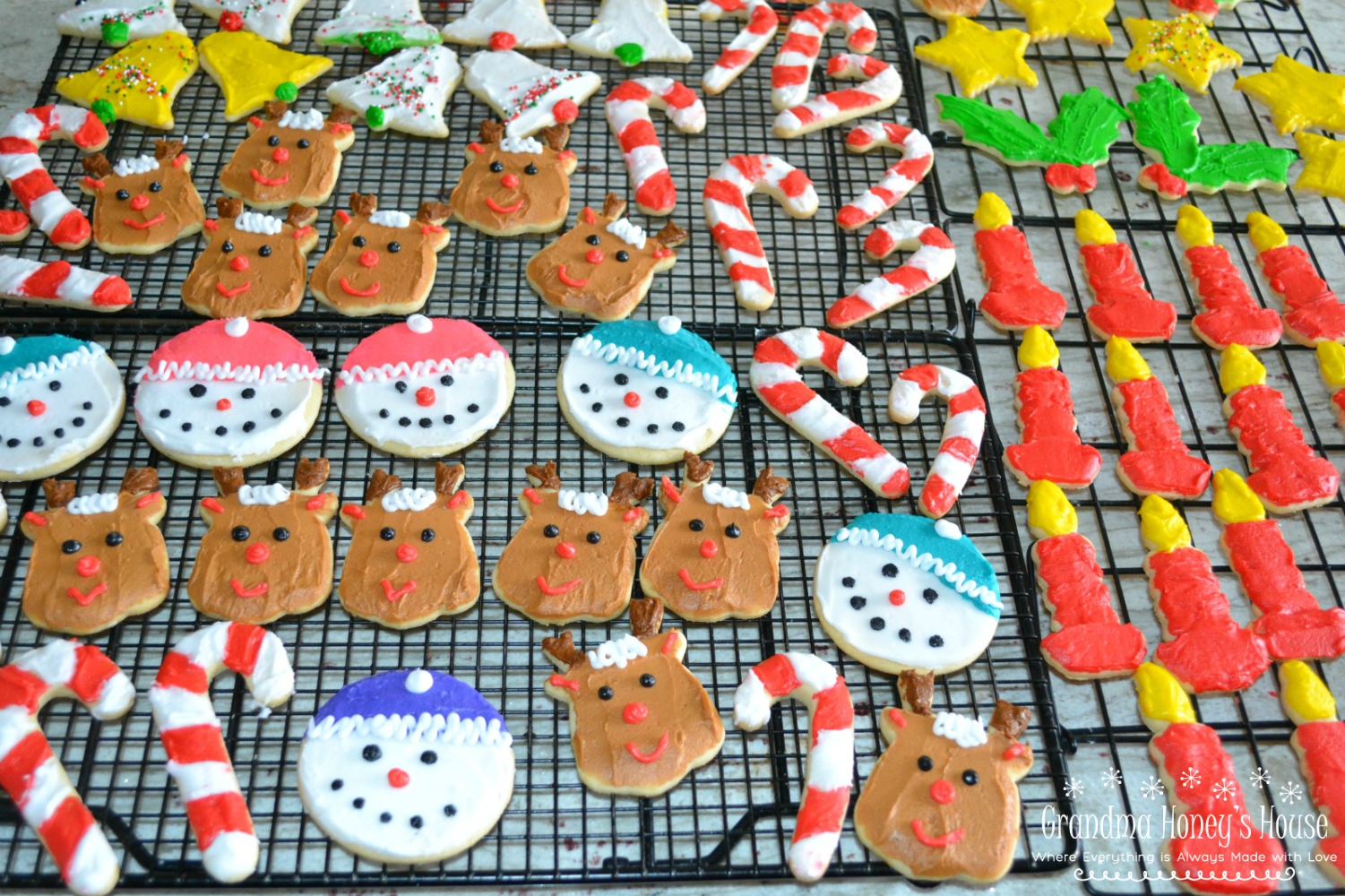 Christmas Sugar Cookies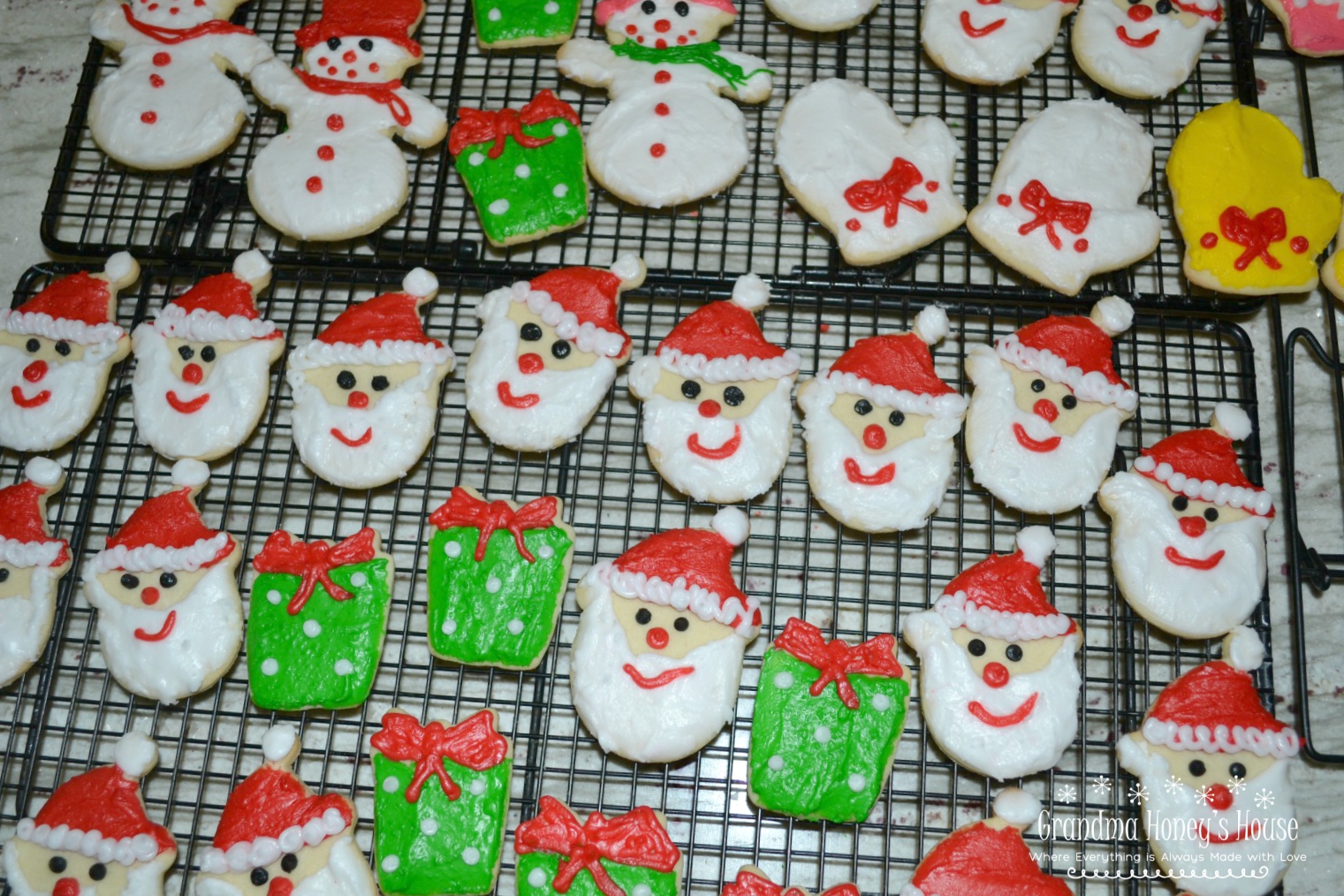 If you like decorated sugar cookies, you MUST try my Christmas Sugar Cookies.
Decorated Sugar Cookies are the favorite of many  Easter Treats my grandchildren love.
We are not able to get together this year because of the Corona Virus. One of my daughters hosted a large Easter Egg Hunt at her home along with a fishing derby and fish fry a few years ago.  They have a beautiful, large lake on their property.   Everyone brought Easter Treats, and the weather was perfect with beautiful sunshine. Continue reading EASTER TREATS FOR GRANDKID'S EGG-HUNT →
A few weeks ago one of my friends asked me to do some cookies for her daughter's "Sweet 16" Birthday Party.  The theme was a Victoria Secret Theme.

They turned out cute,  co-ordinated  with her other sweet 16 decorations and cake, and the guests really liked them.
Another grand-daughter was having a "Spa" themed birthday party the following week and wanted some of the cookies too.  She turned "12" so I made these.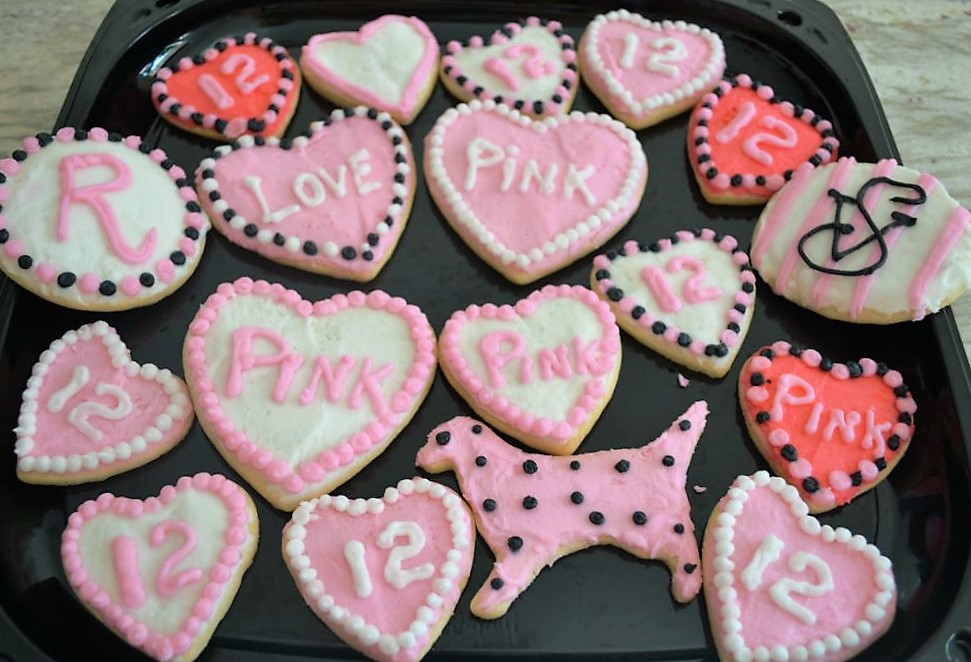 I bought the dog cookie cutter at a kitchen store in our mall and for the other cookies I just used heart shaped and a round cookie cutter.  I did not take great pictures as I did not really plan to post them but they are a cute idea so I wanted to share them.
I used my recipe for decorated sugar cookies.