Jump to recipe
Decorated Sugar Cookies are the favorite of many  Easter Treats my grandchildren love.
We are not able to get together this year because of the Corona Virus. One of my daughters hosted a large Easter Egg Hunt at her home along with a fishing derby and fish fry a few years ago.  They have a beautiful, large lake on their property.   Everyone brought Easter Treats, and the weather was perfect with beautiful sunshine.
Decorated Sugar Cookies are the treat they always want me to make.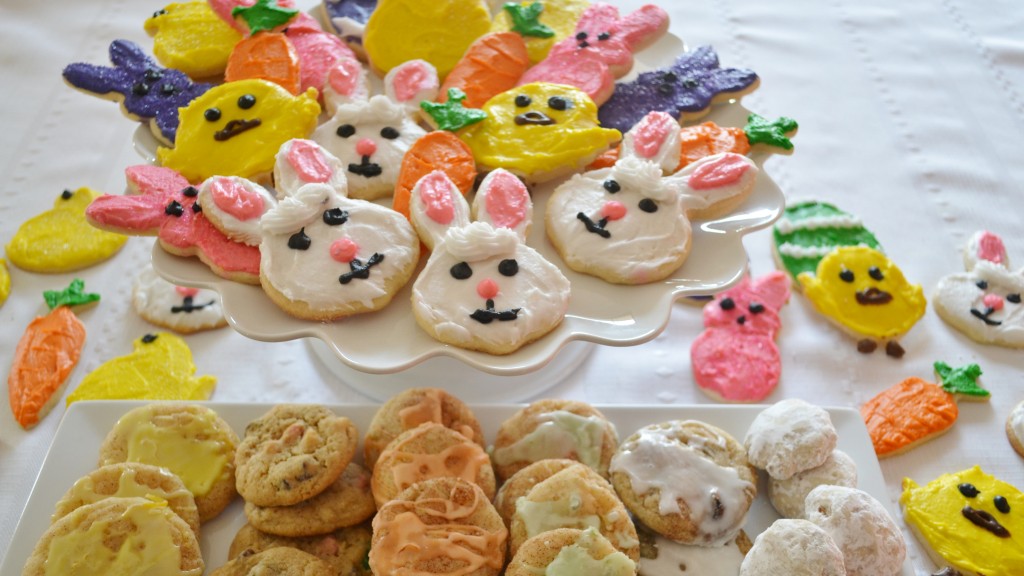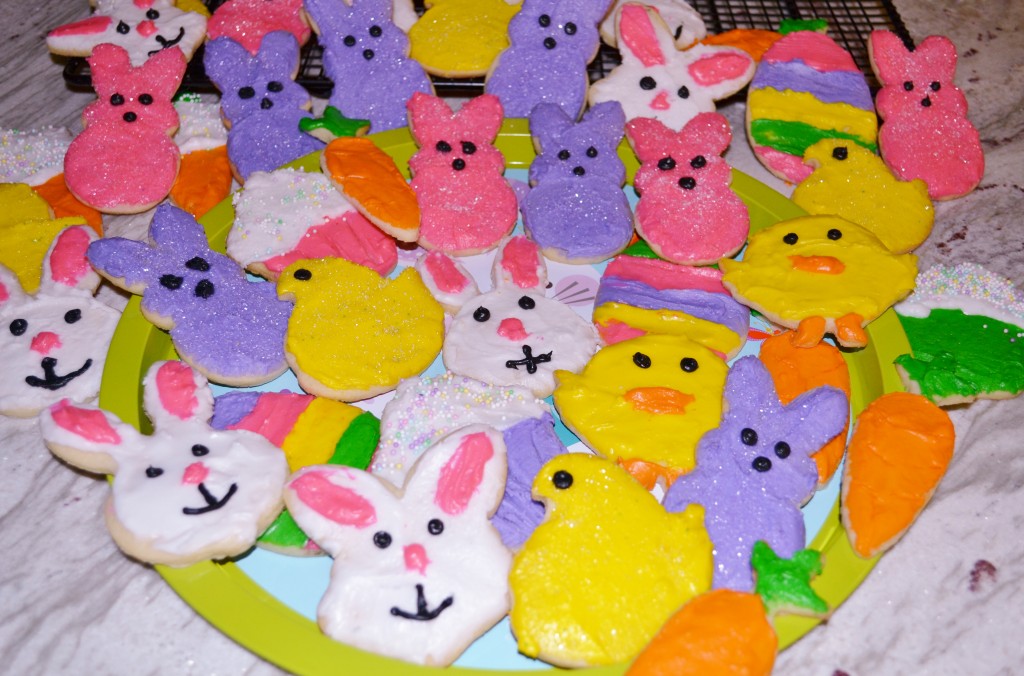 Here is the tried & true recipe for the Decorated Sugar Cookies .
EASTER DECORATED SUGAR COOKIES
Ingredients
3 cups all purpose flour
2 teaspoons baking powder
1 teaspoon salt
1 cup butter,softened (Land O Lakes Unsalted Butter)
1 1/2 cups sugar
2 large eggs
2 teaspoons vanilla extract
1 cup flour for dusting
2 lb bag confectioner sugar
1/3 cup solid shortening (Crisco)
water
food coloring paste
sprinkles/other decorative candies
Instructions
Preheat oven to 350 degrees F. Line cookie sheets with parchment paper. ( I use baking stones)
In a large mixing bowl,stir together the flour,baking powder,and salt. Set aside.
In another large mixing bowl,using an electric mixer on a medium speed ,beat the butter until smooth and creamy. Add the sugar and combine well. Beat in the eggs and vanilla. Gradually add the dry ingredients in 3 parts,beating only enough to combine. Shape dough into a ball,cover and refrigerate for 1 hour.
Place the remaining flour into a small bowl. Sprinkle some of the flour onto a flat work surface. Scoop out about 3 tablespoons of the dough and place on surface. Dip cookie cutters and small rolling pin into the bowl of flour. Roll dough out to about 1/4 inch thickness. Cut out the cookies and place on baking sheets. Continue to cut out all of the cookies, re-rolling the pieces of dough.
Bake about 10 minutes or until cookies are light golden brown around the edges. Remove baking sheets from oven and allow to set 5 minutes. Transfer cookies to a wire cooling rack.
To make the frosting,place the confectioner sugar in a large mixing bowl. Add the shortening and 1/4 cup water. Slowly beat together on the lowest speed of mixer. Add additional water a tablespoon or 2 at a time and increase speed on the mixer. Beat until smooth.
Divide icing into separate small bowls. Using a toothpick or end of a plastic butter knife,add the coloring paste to each bowl. If icing is too thick,add drops of water and stir to desired consistency;if too thin,add small amounts of confectioner sugar. Decorate cookies as desired.
© 2023 Copyright GRANDMA HONEY\\\\\\\'S HOUSE
I also put together the cupcake/candy treat bags to serve at the egg hunt.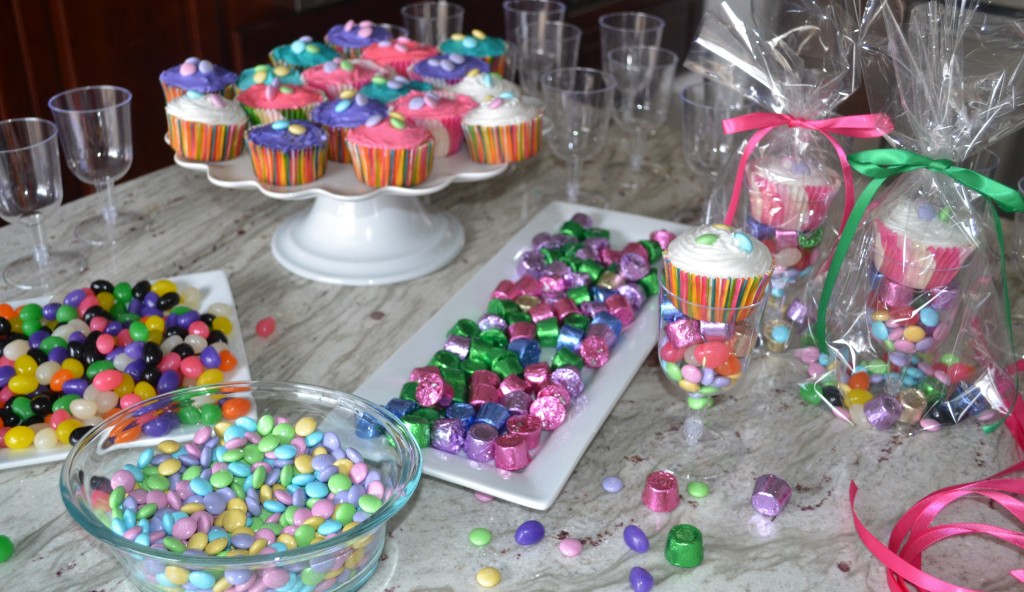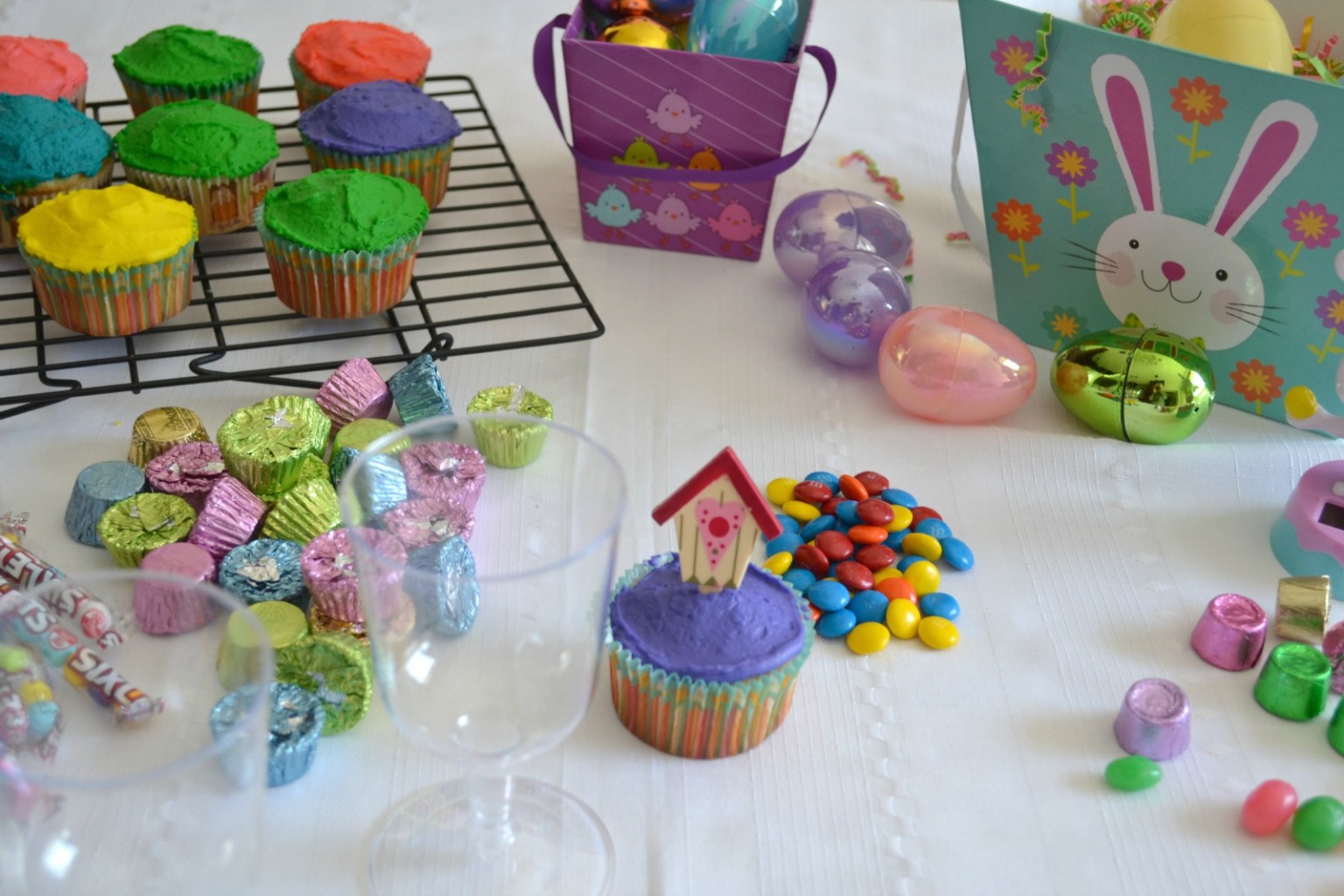 Here are the instructions to do these cute bags.  I use the same method as for the  Halloween Treat Bags but change the candy for the occasion.  No two  bags ever look the same and even  though they are such a simple thing,  all of the kids enjoyed the Easter treat bags.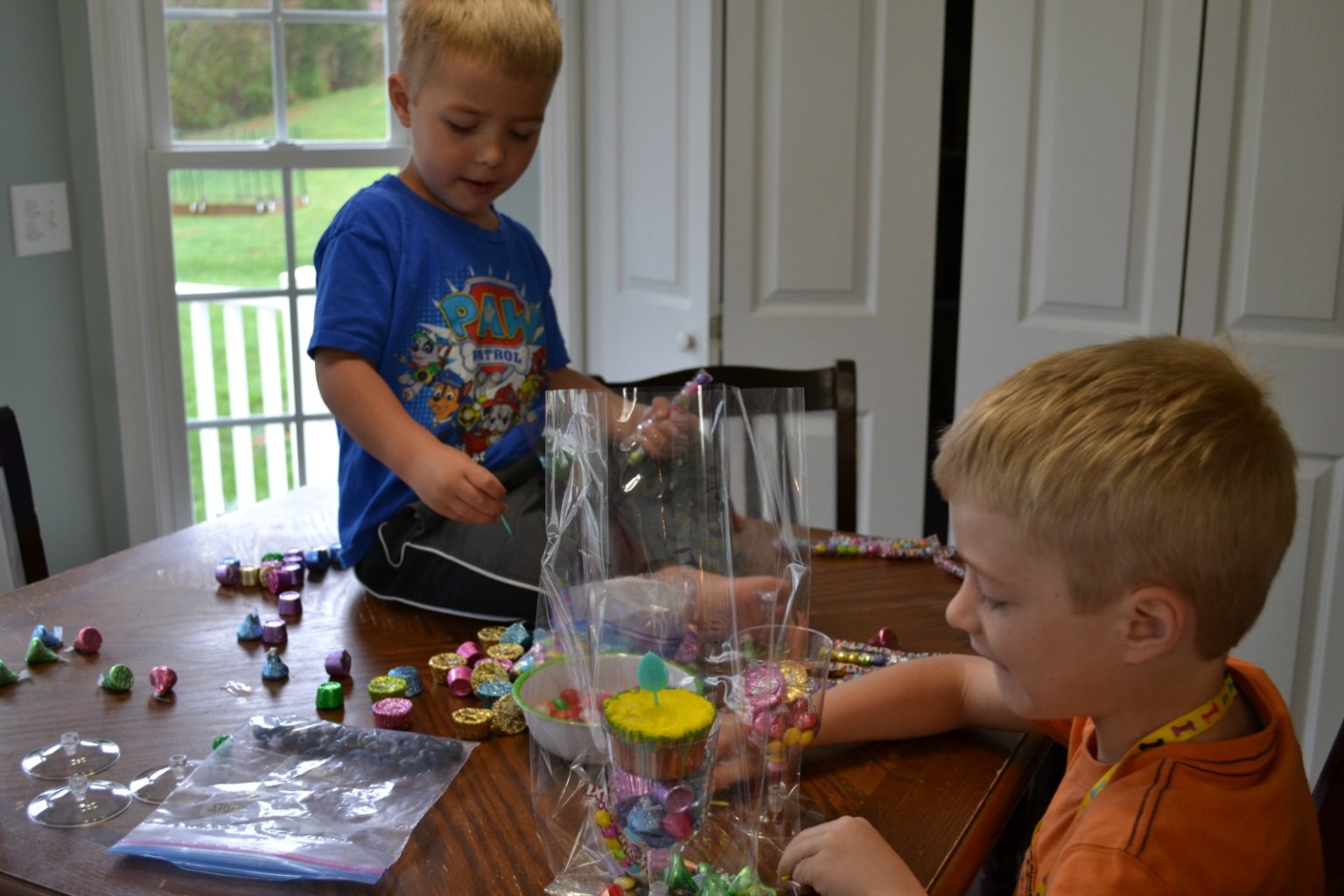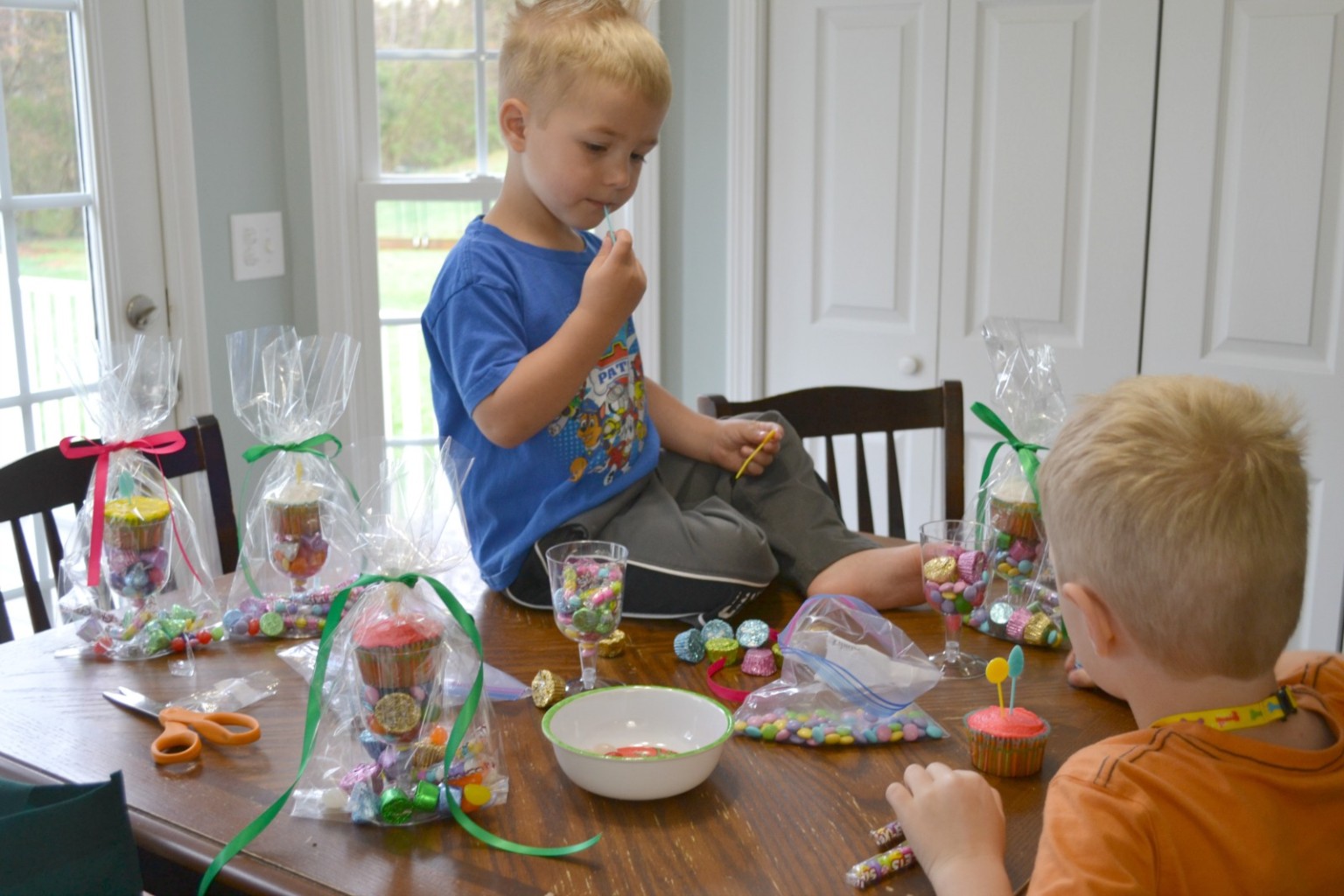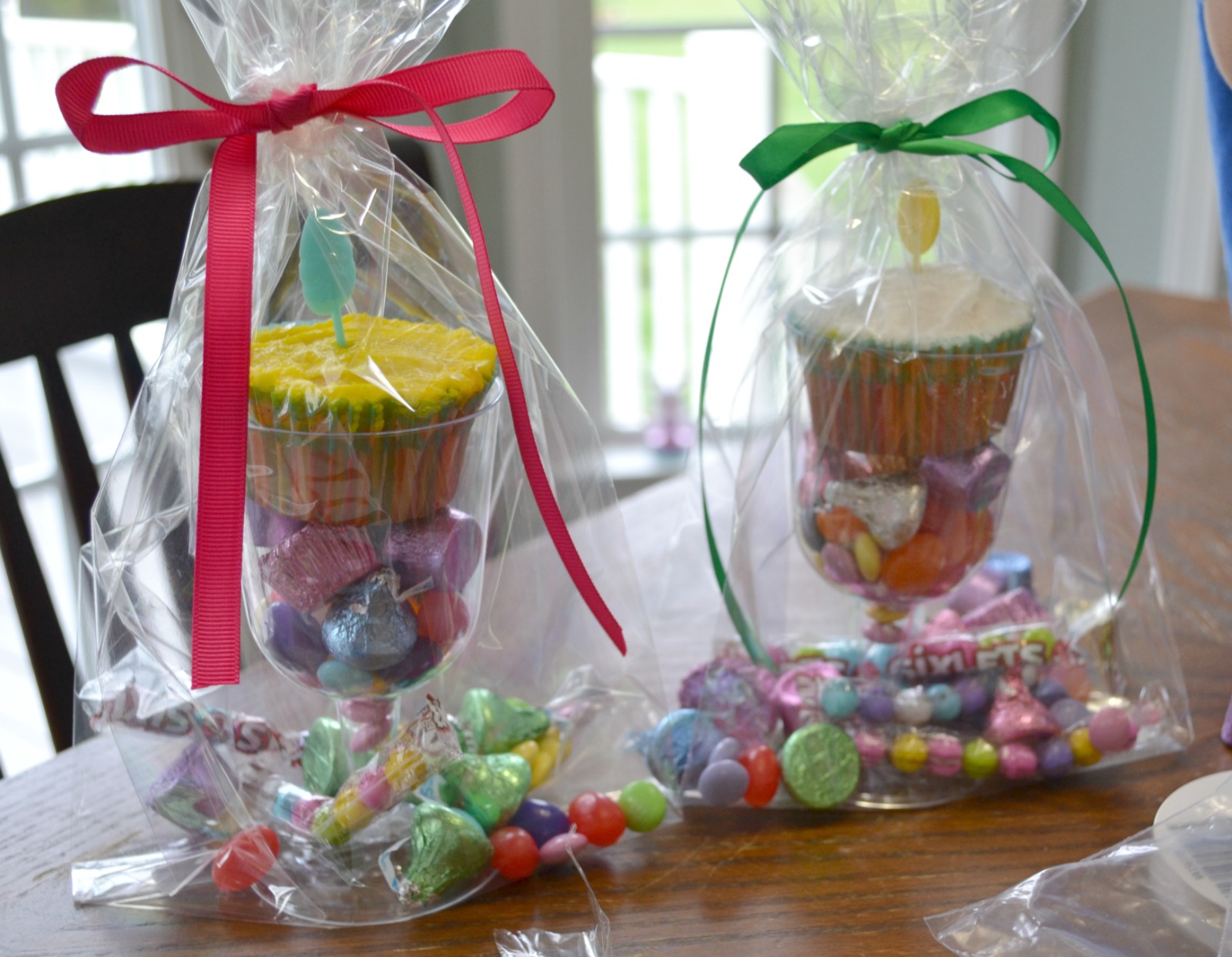 Children love to help make these bags.
Off to the egg hunt with some sweet treats for the sweeties.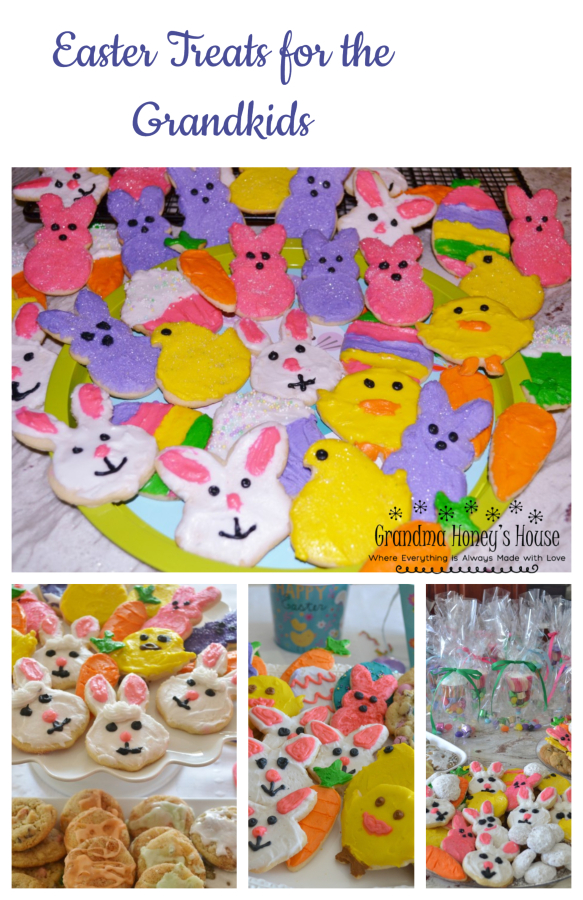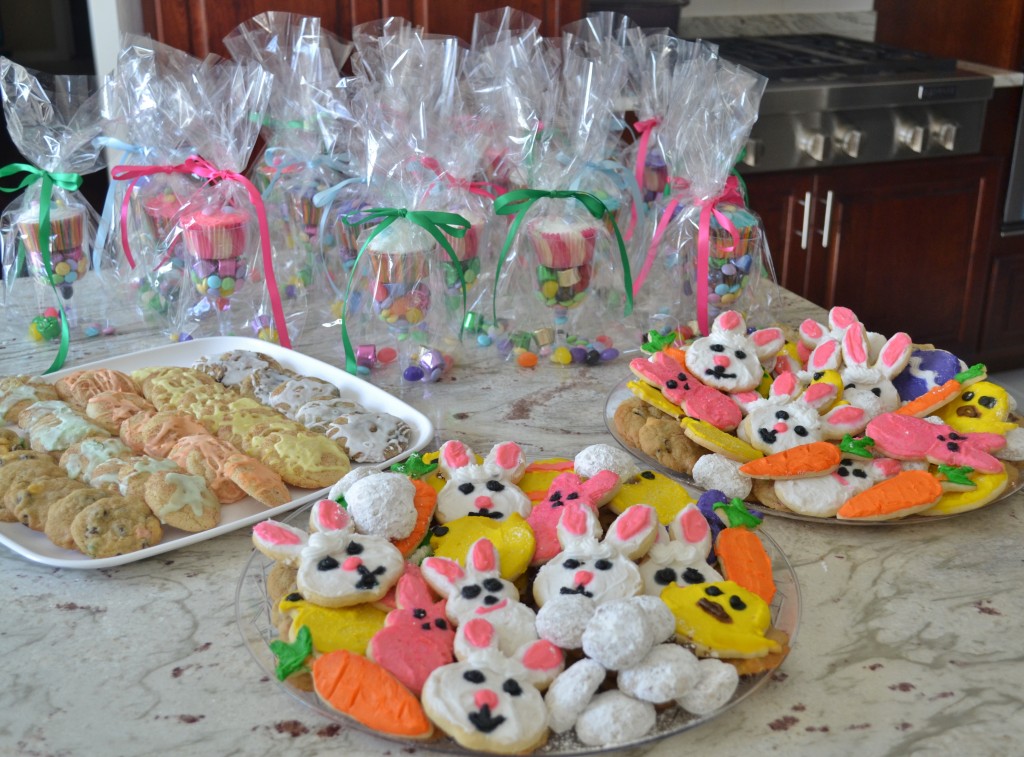 Please follow and like us: