Welcome to Week 2 cooking classes for kids. HERE is the post for Week 1 in case you missed it.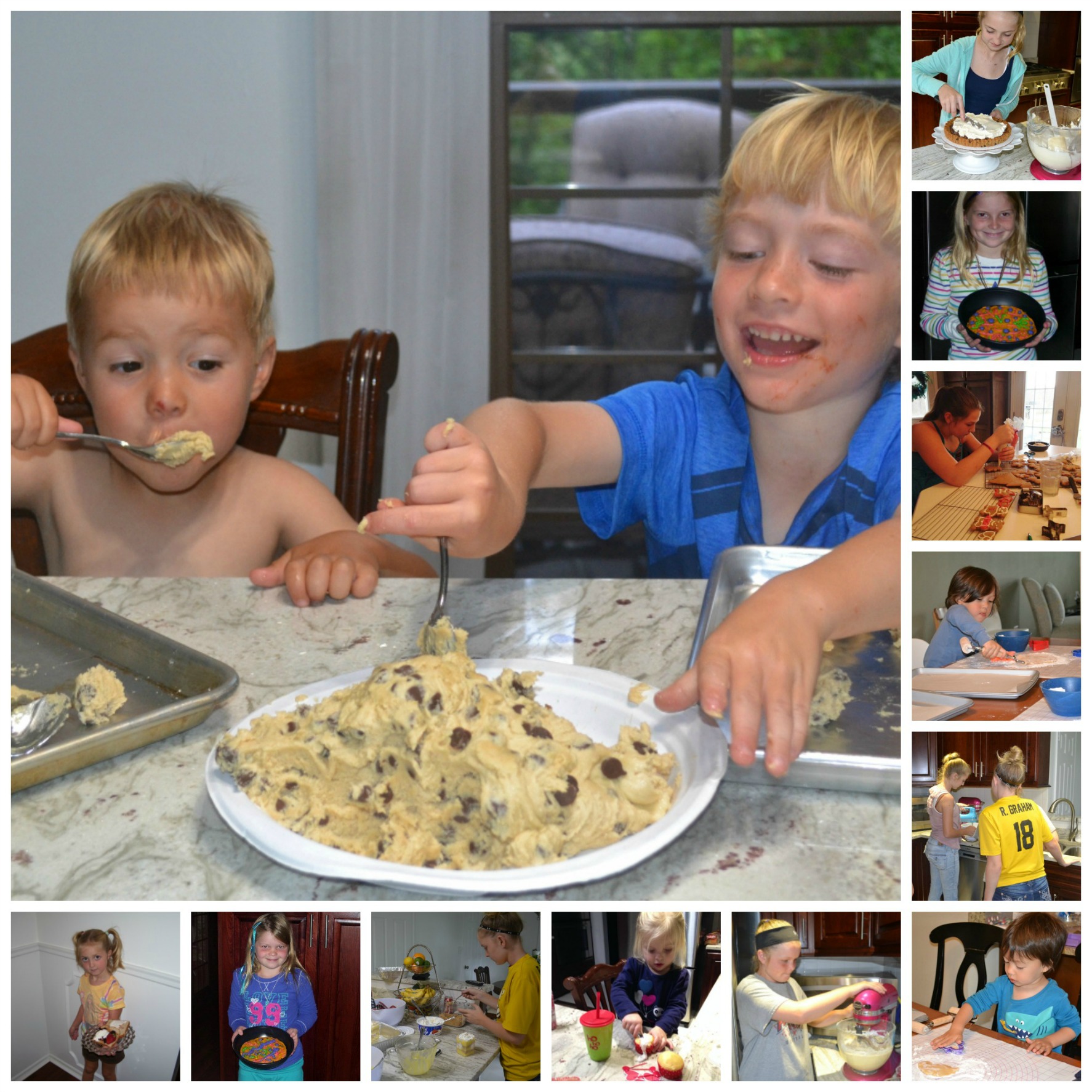 The level of detail I go into depends on the age of the children I am working with that day. The first goal for week 2 cooking classes is to expose the children to the different kinds of equipment we use in the kitchen. The second goal will be to become organized in the kitchen when cooking or baking.
EQUIPMENT
For the younger children I only show them the equipment that we are actually using that day, and do not go into a lot of detail. I do use the correct name for the utensil or piece of equipment, so they will begin to become familiar with it.
The older children and I discuss more details, such as how to operate the equipment, functions, and how to take care of it.
I went to The Dollar Store one day and purchased several items so that each child could have their own kitchen basket.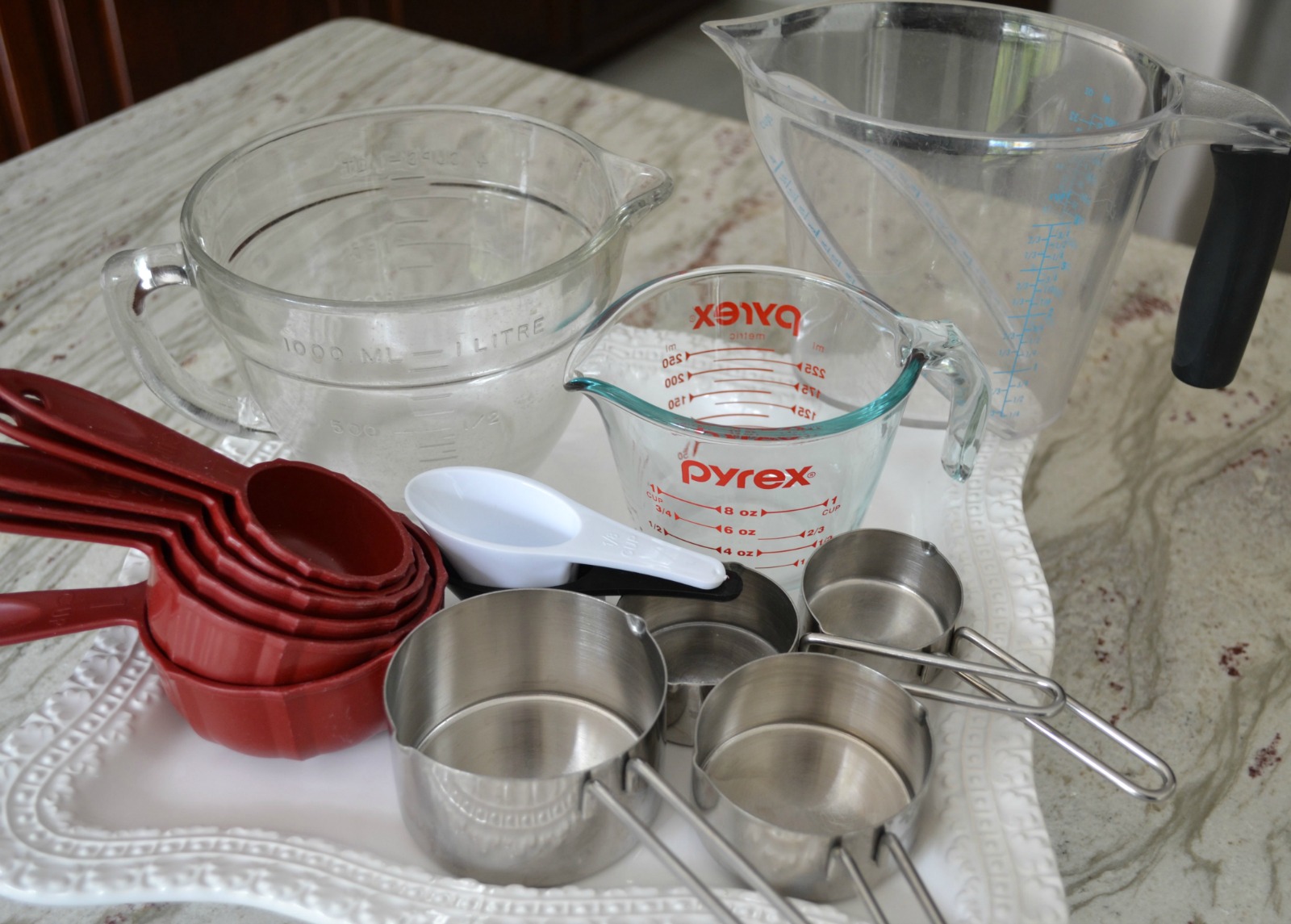 Measuring Cups.. we discuss which ones to use for dry or wet ingredients. I show the different sizes, and how to read them. I then have the children to practice measuring different amounts of sugar and then water.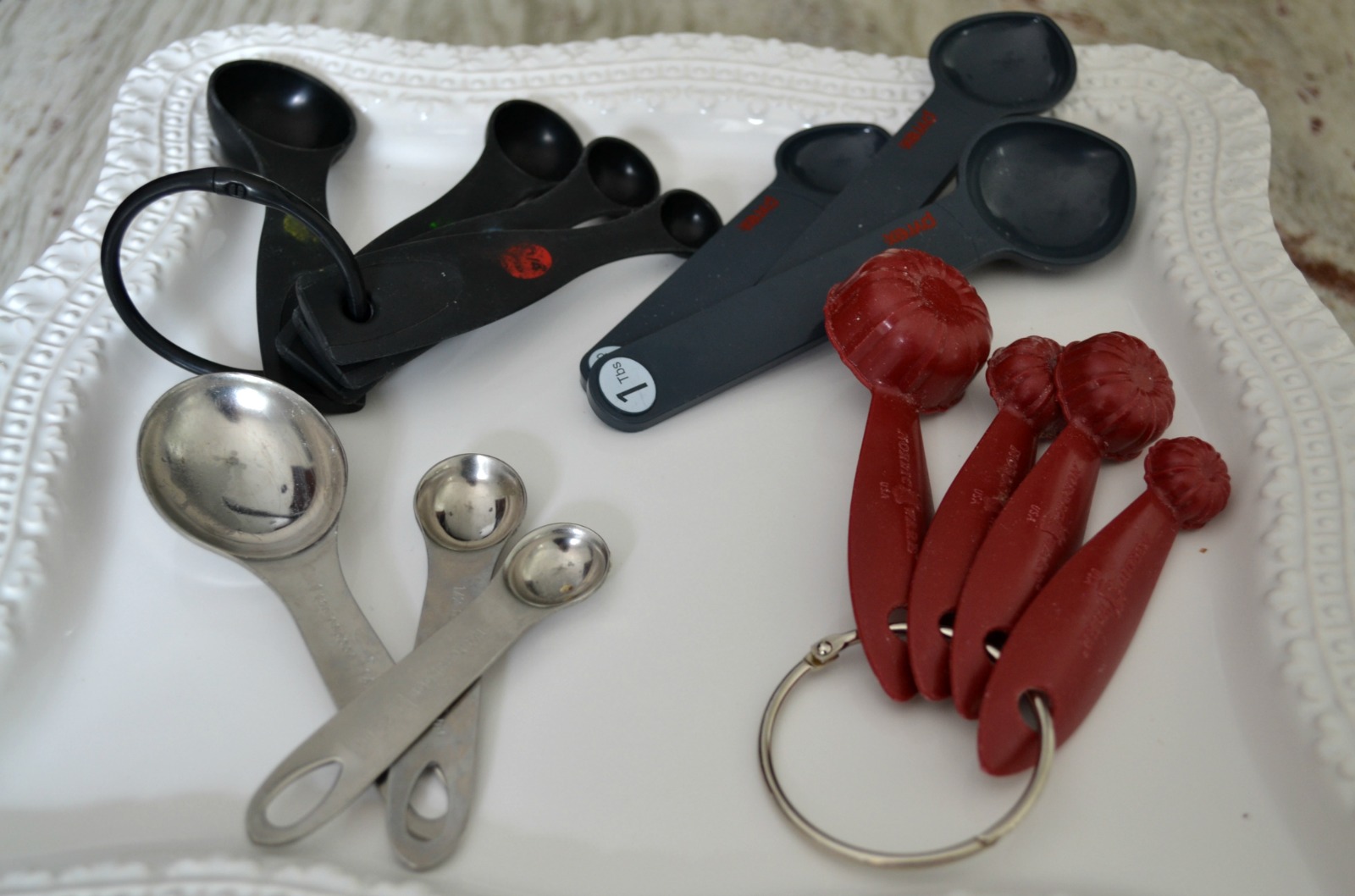 Measuring Spoons.. I show the different sizes and let them practice measuring baking soda, cinnamon, and vanilla.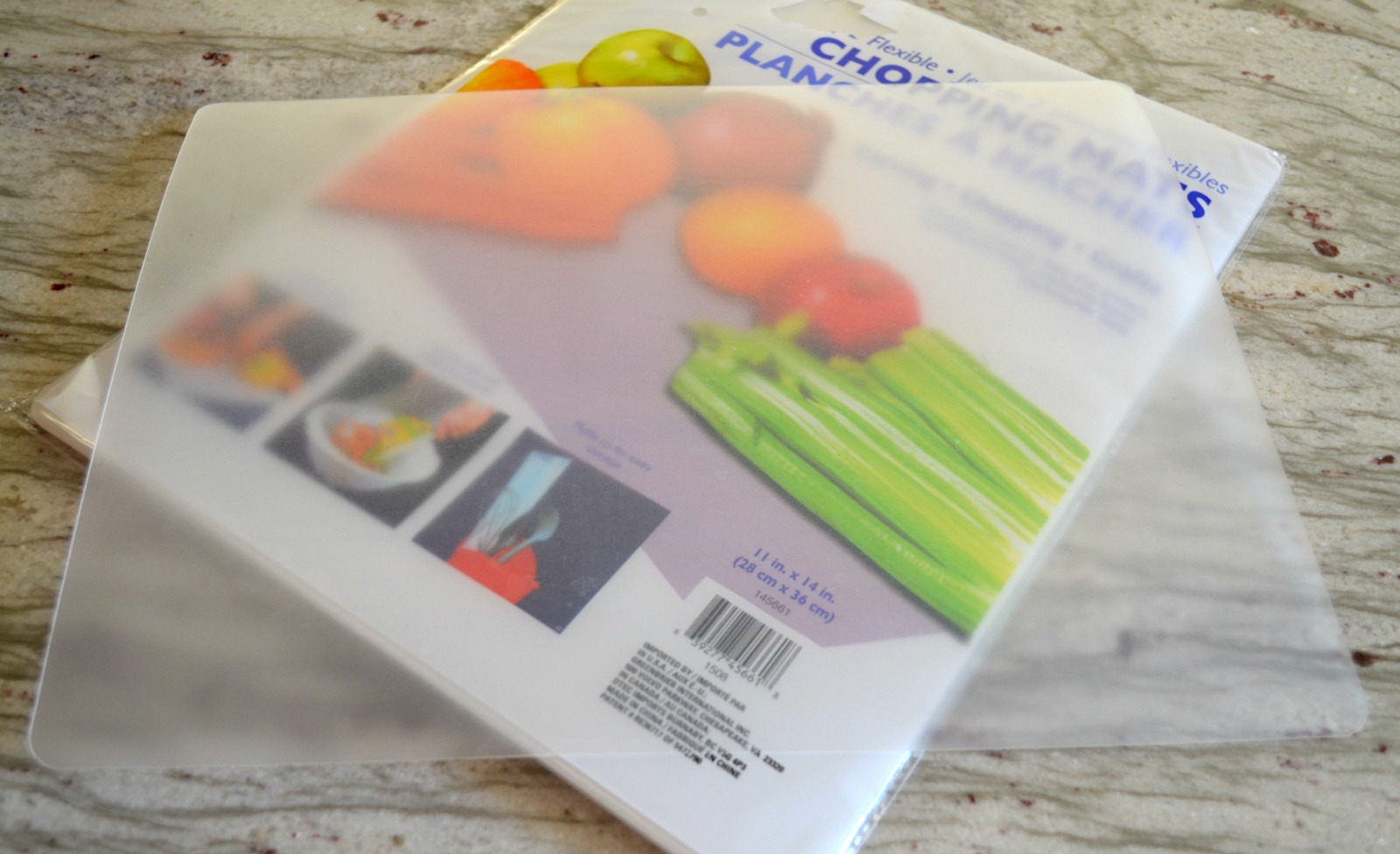 Plastic Cutting Boards.. These are a great purchase from the Dollar Store. Each child will have 2 of these for their own work area. One will be used for raw meats and one for fruits or vegetables.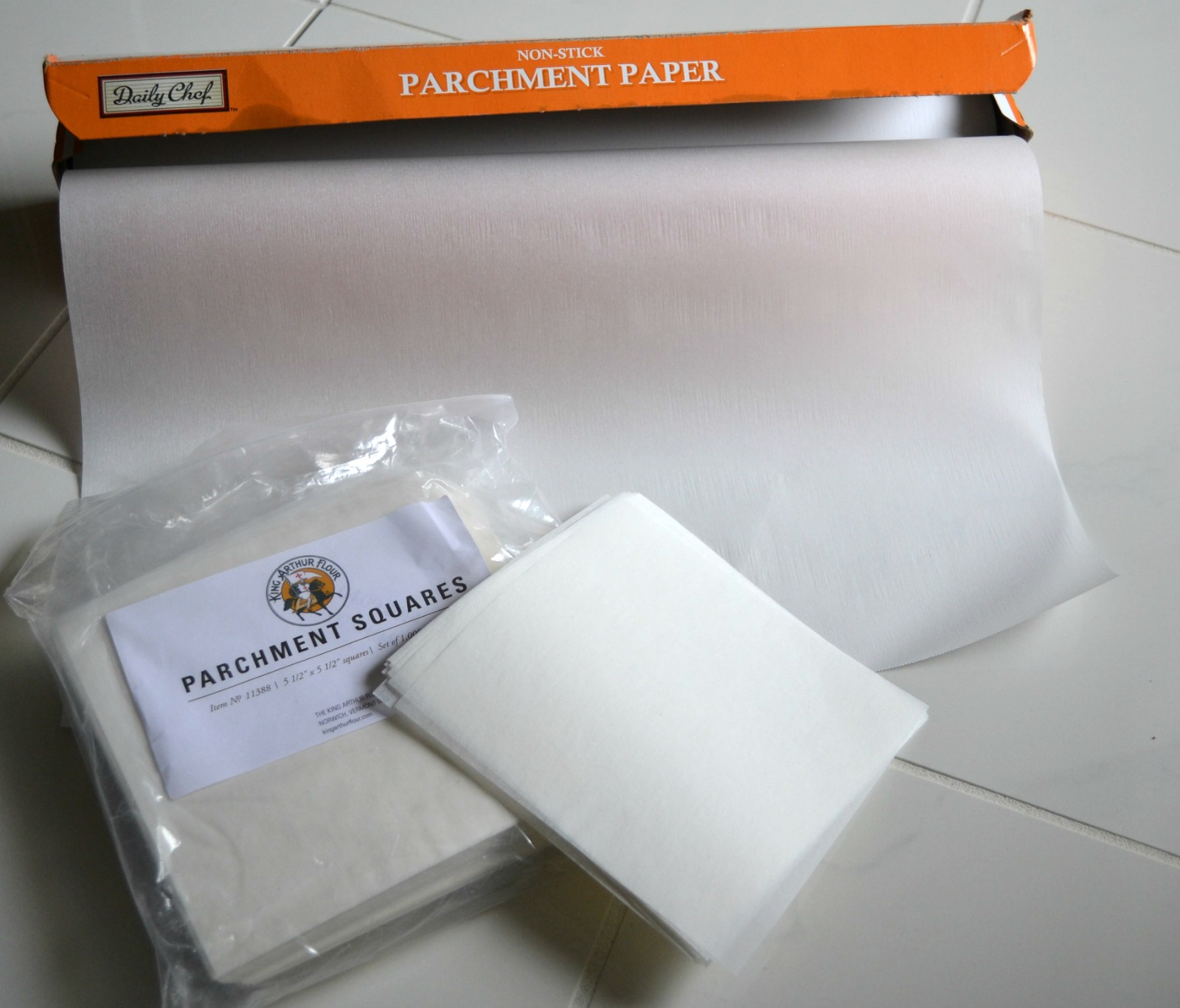 Parchment Paper.. This is a kitchen must have. I show them some various kinds and explain when to use it.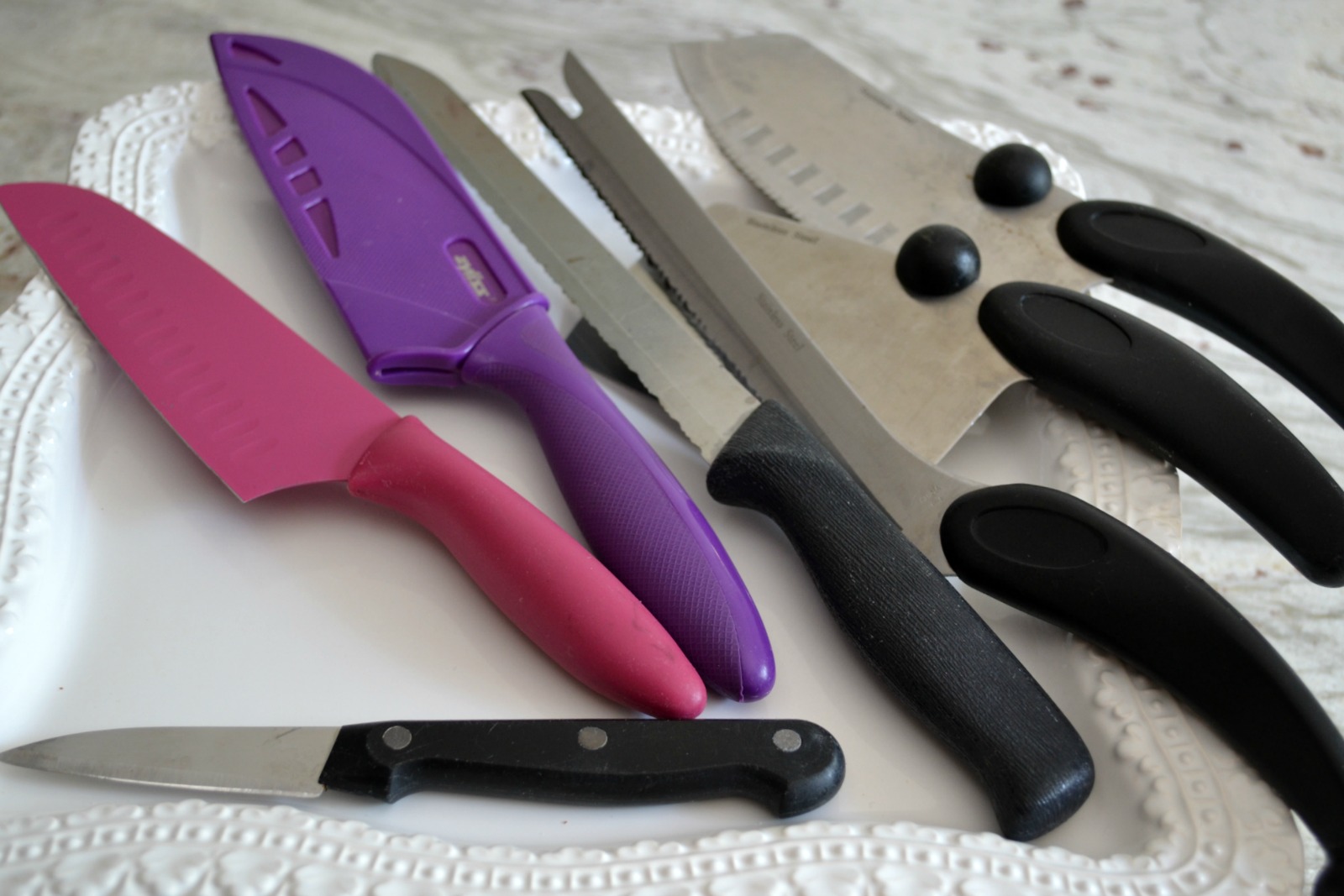 Knives.. The younger children only get a plastic knife to spread things or to cut with. The older ones are shown the different kinds of knives and what they are used for. Everyone is told that a knife must be used with adult supervision.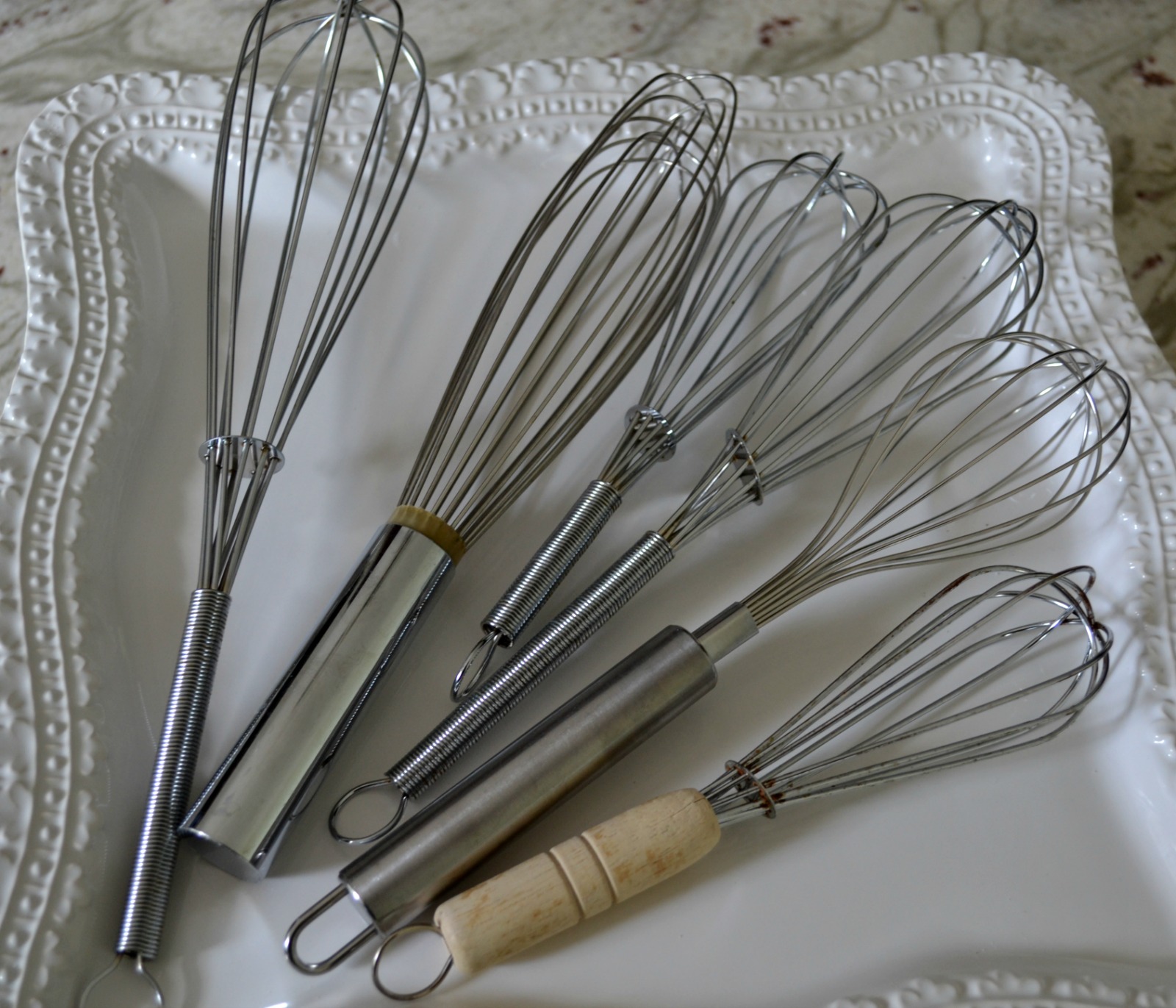 Whisks.. I let them practice with these and explain when to use them, such as when scrambling eggs or making a cream sauce.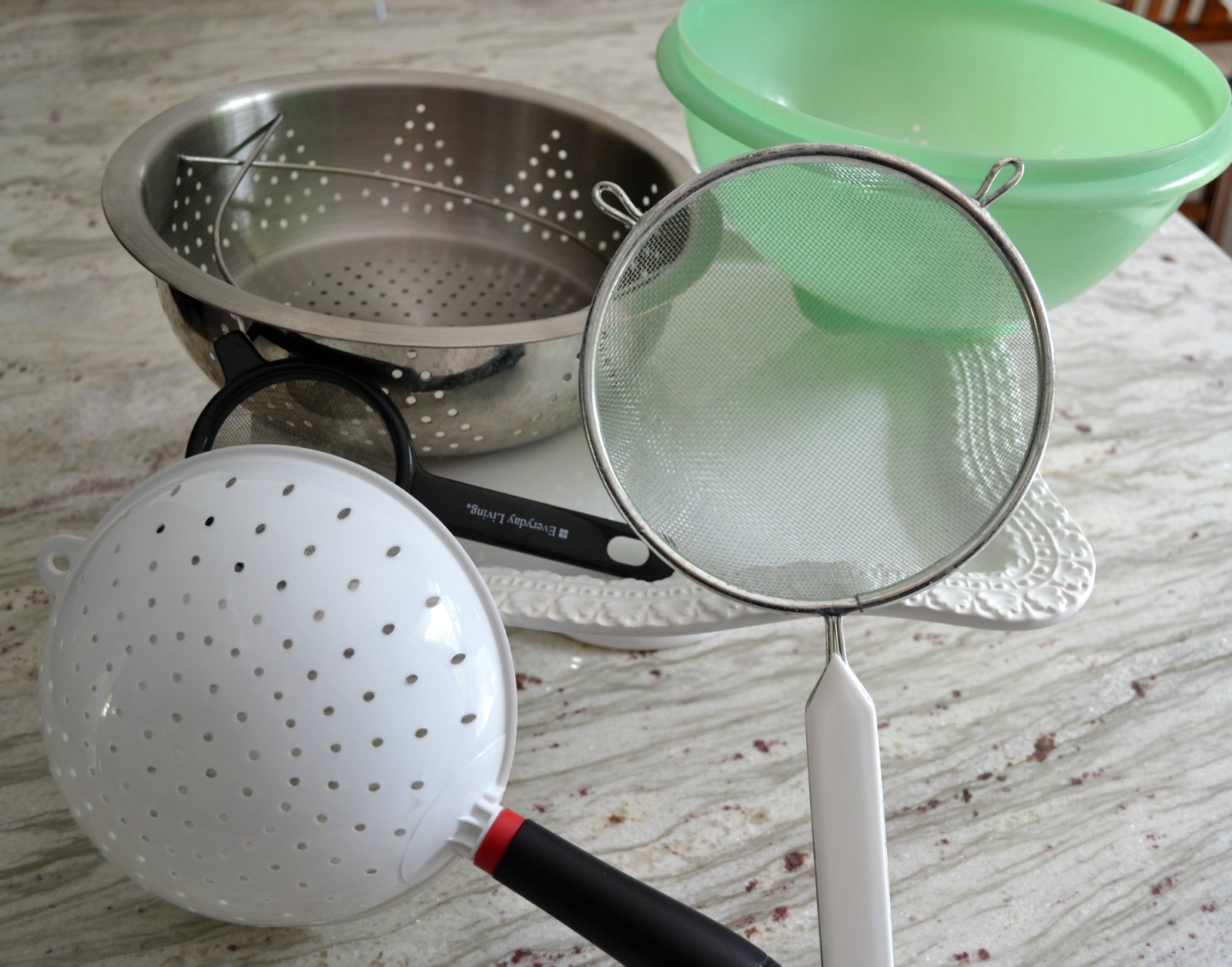 Strainers and Colanders.. We talk about their purpose and being careful anytime you are pouring something hot into them.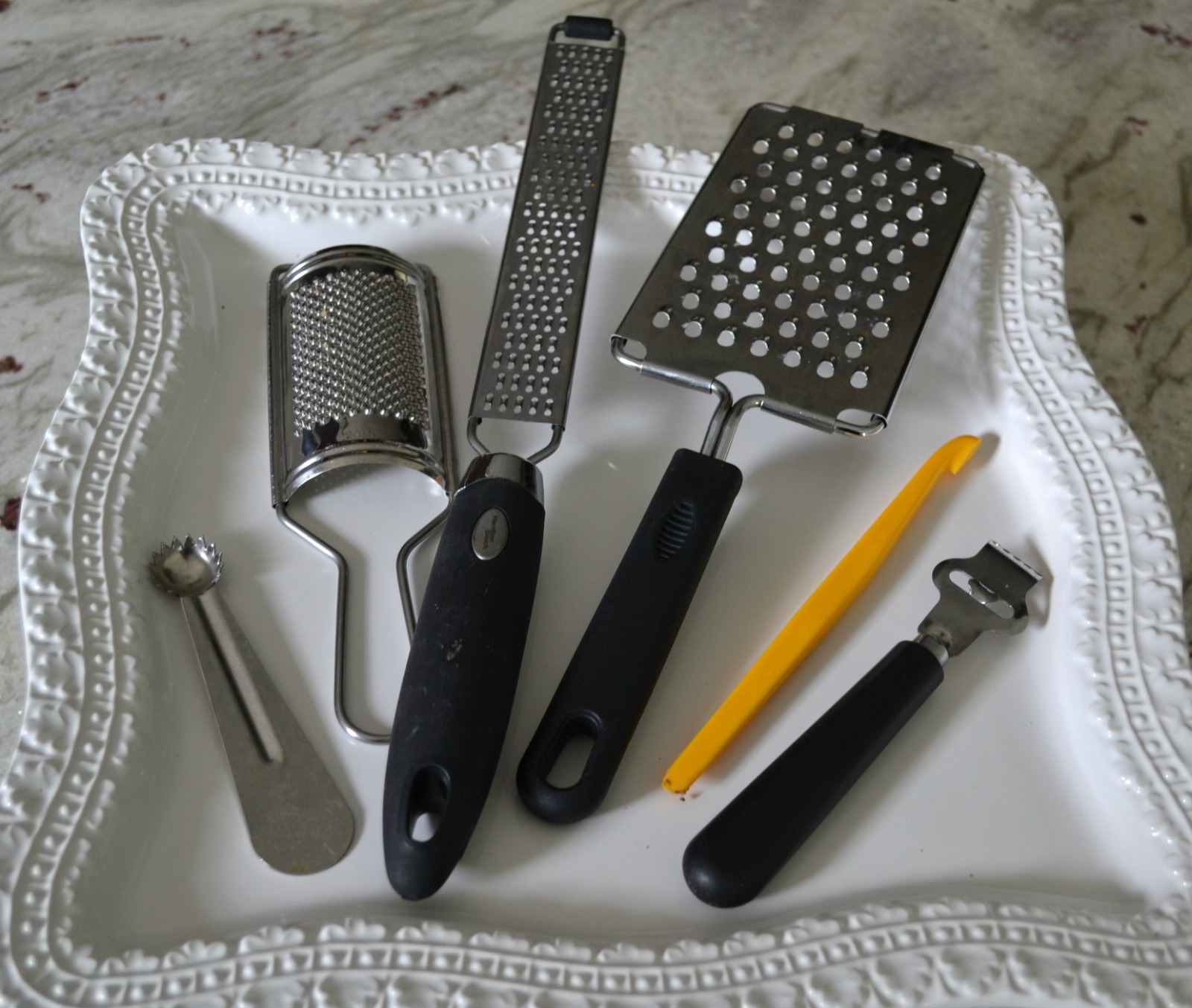 Zesting Tools/JuicerCheese Graters.. They had fun trying these tools out. One of my grand-daughters use to juice every piece of fruit I had when she would come to visit when she was younger. She would always take her mommy home a cup of juice.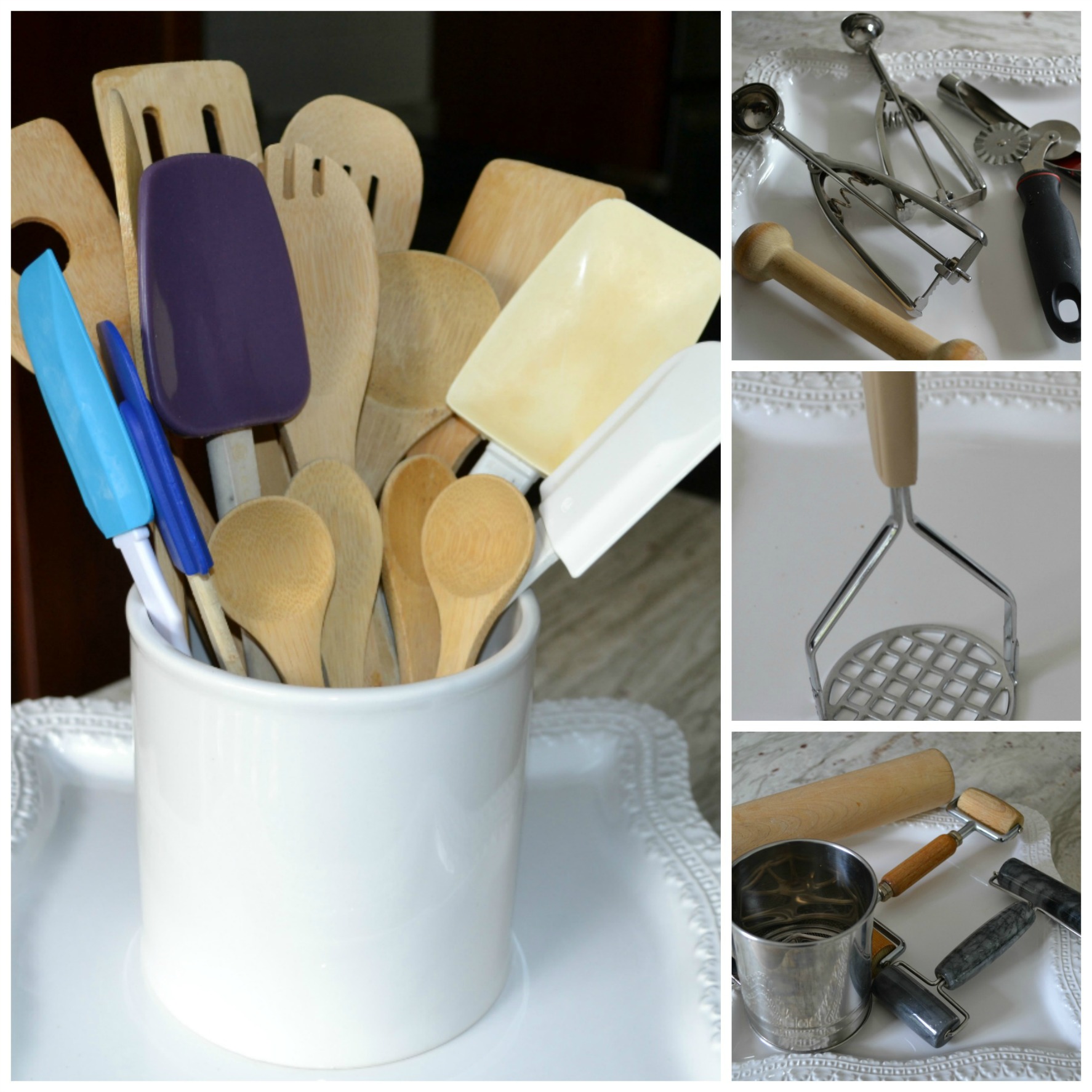 Misc Tools just required an explanation.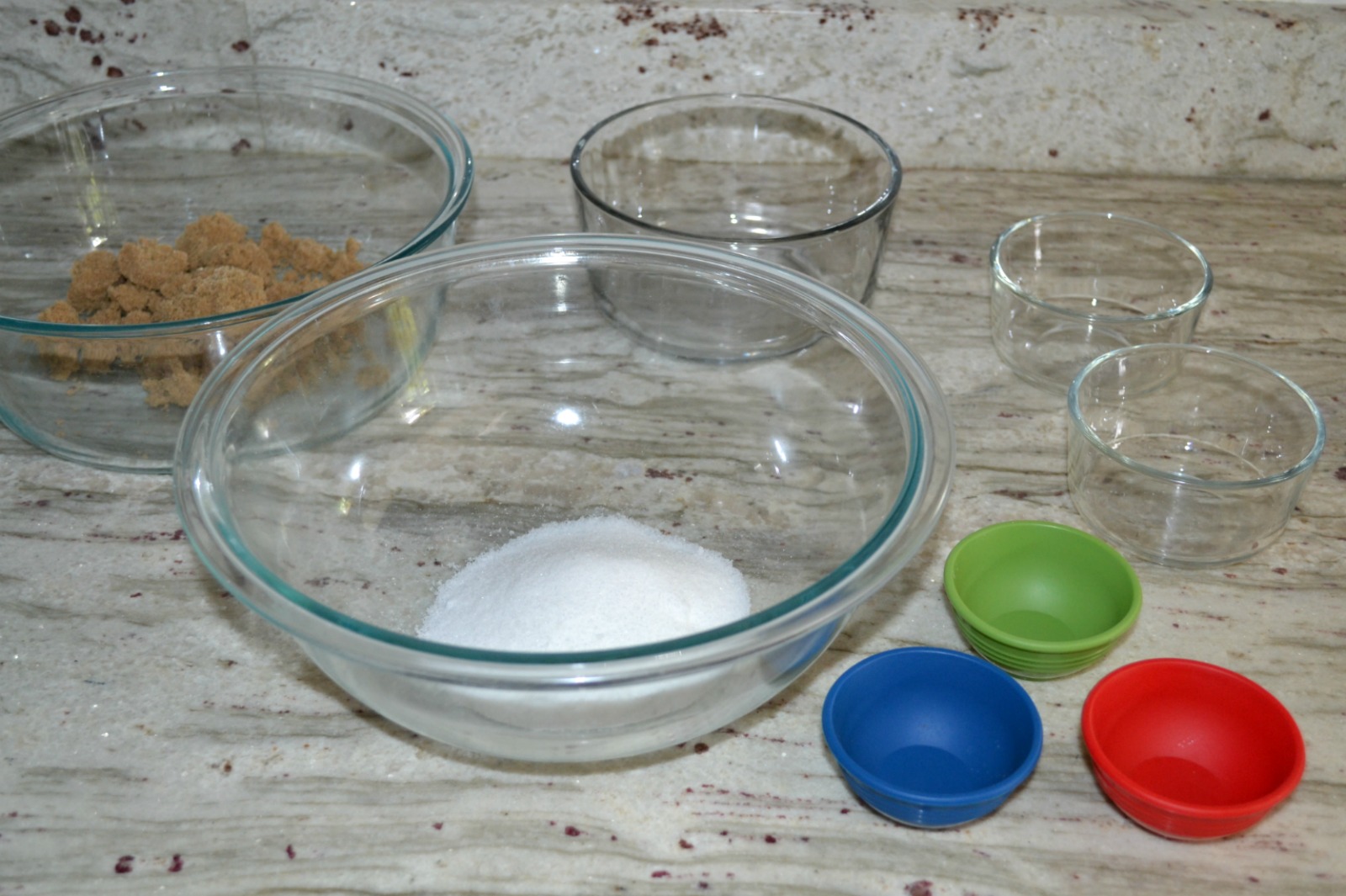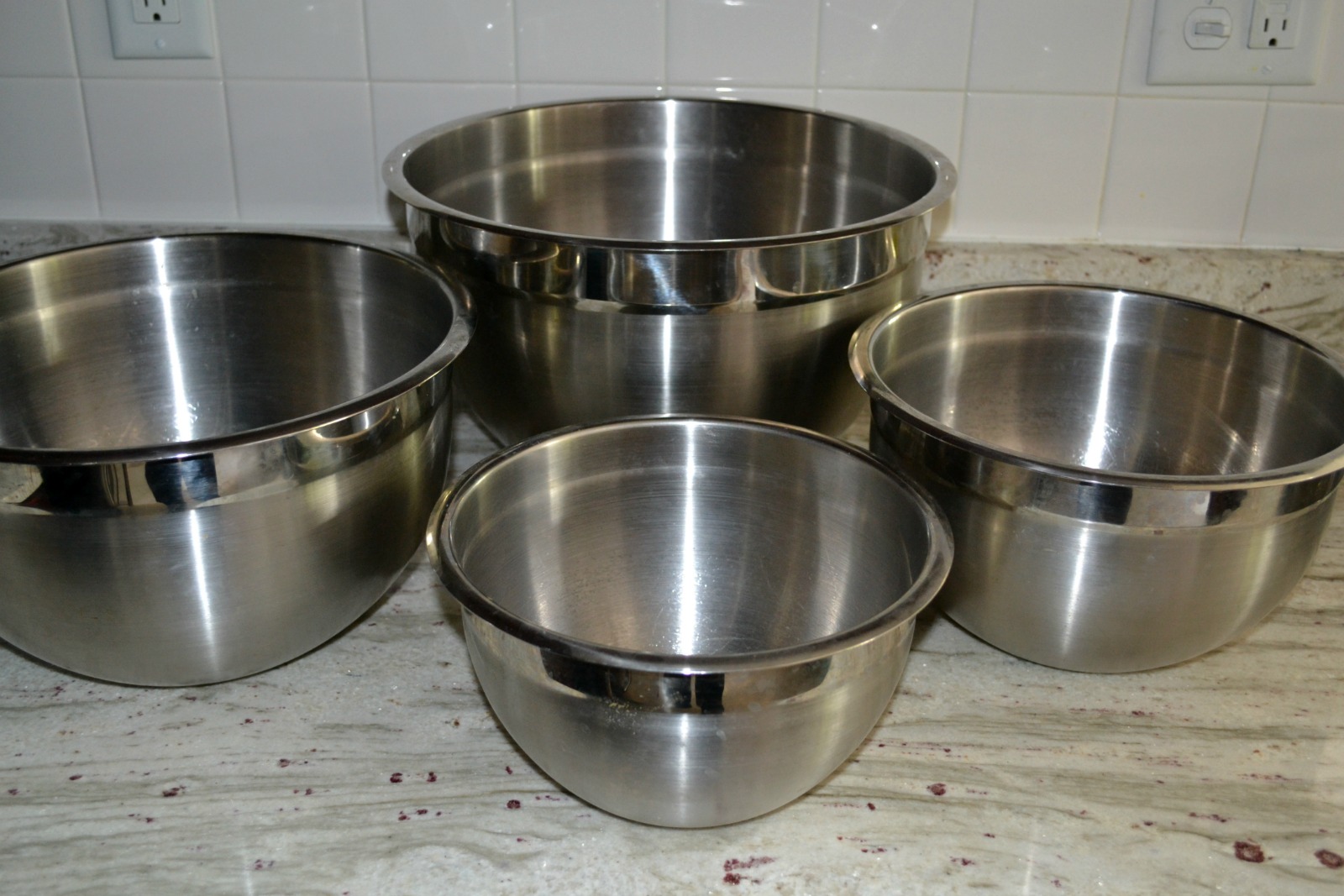 Prep Bowls and Mixing Bowls
The mixers are their favorite kitchen appliance!
Hand Mixer.. I use this for quick recipes or smaller amounts of food I need to mix. It can be used for most any recipe though.
They practiced adding and removing the beaters.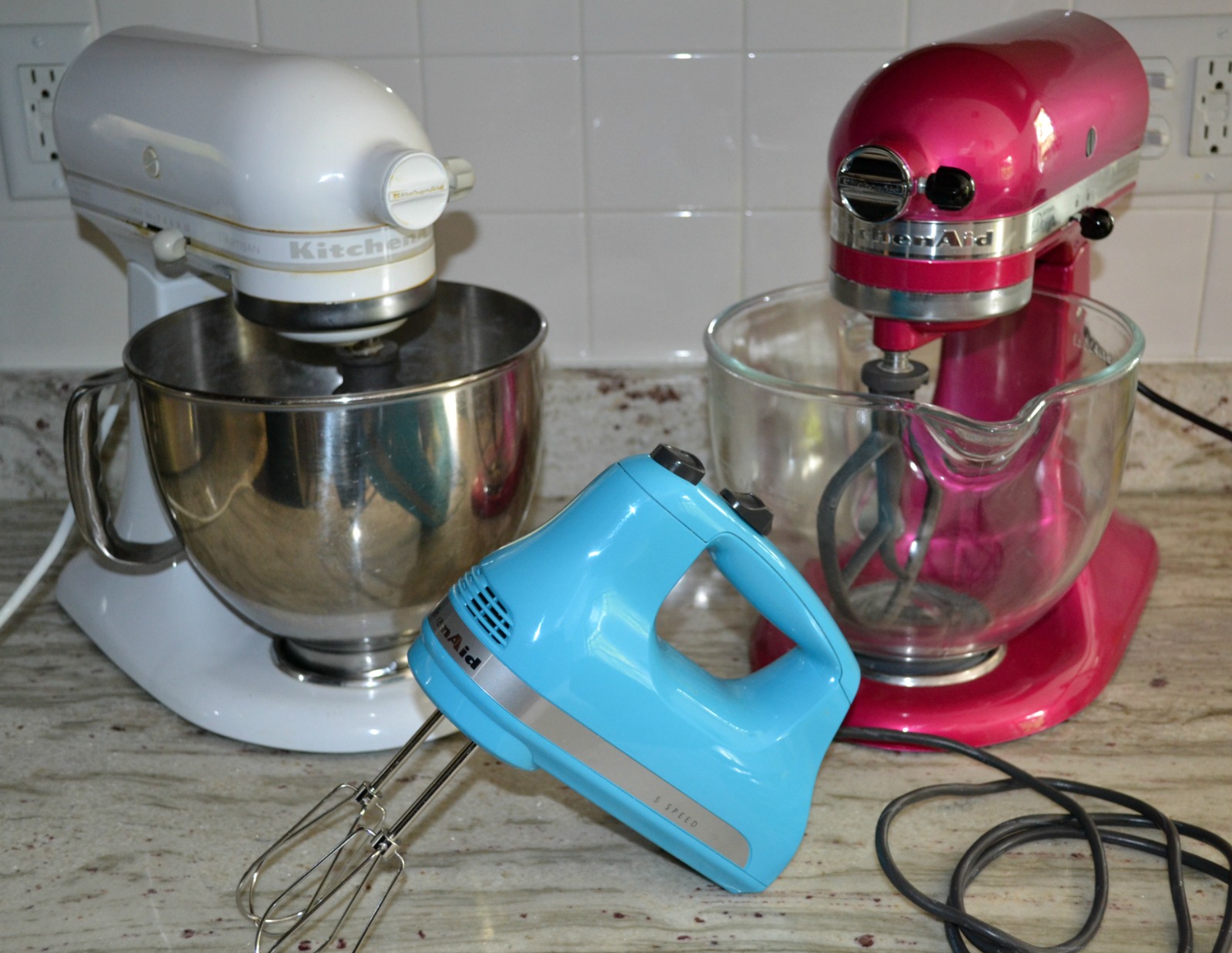 Stand Mixer.. As with both mixers, we discussed safety issues, such as the cords and fingers in the beaters.
They demonstrated how to turn off and on, use the beaters, and to lock the head.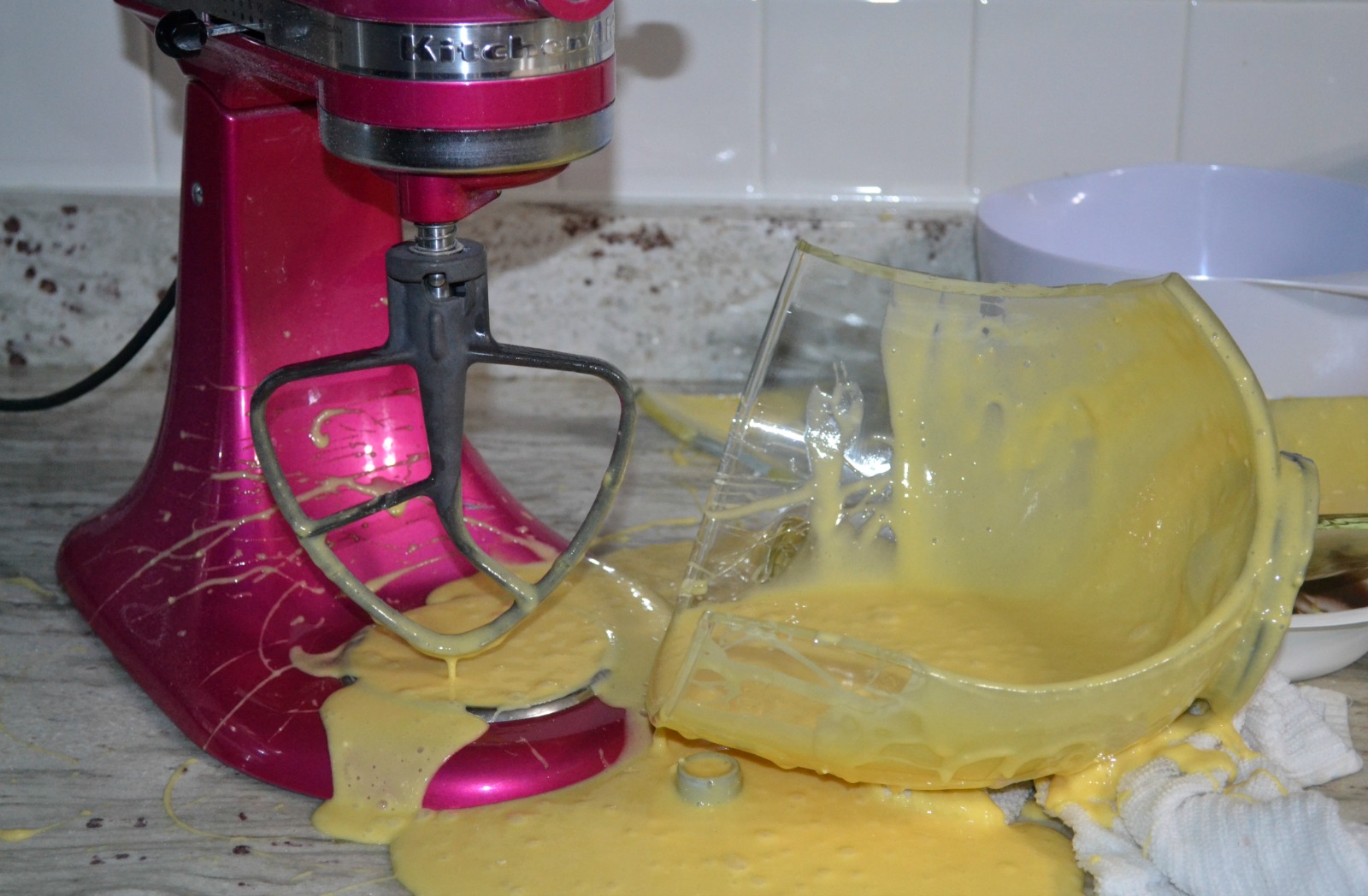 One day I was mixing a cake batter and when I walked away to get something from the refrigerator, I heard a loud noise and turned to find this. I have never had anything like this to happen. Apparently, what happened was that the metal, silver plate that says KitchenAid on the front, vibrated loose and fell into the bowl. I am always careful now to make sure the black knob is tight. This was a good point to make with my girls. KitchenAid was wonderful and replaced the glass bowl for free. The mess was horrible!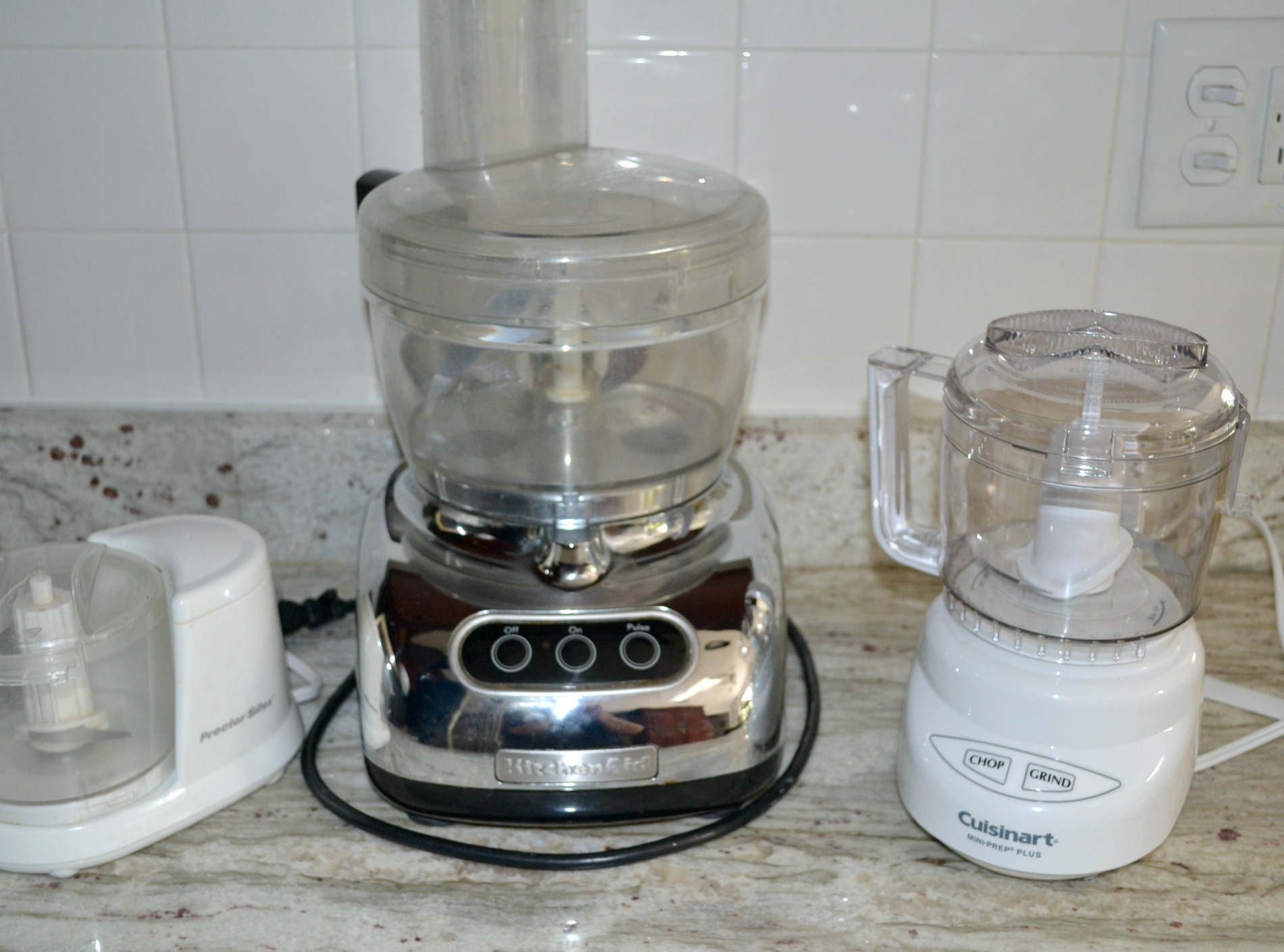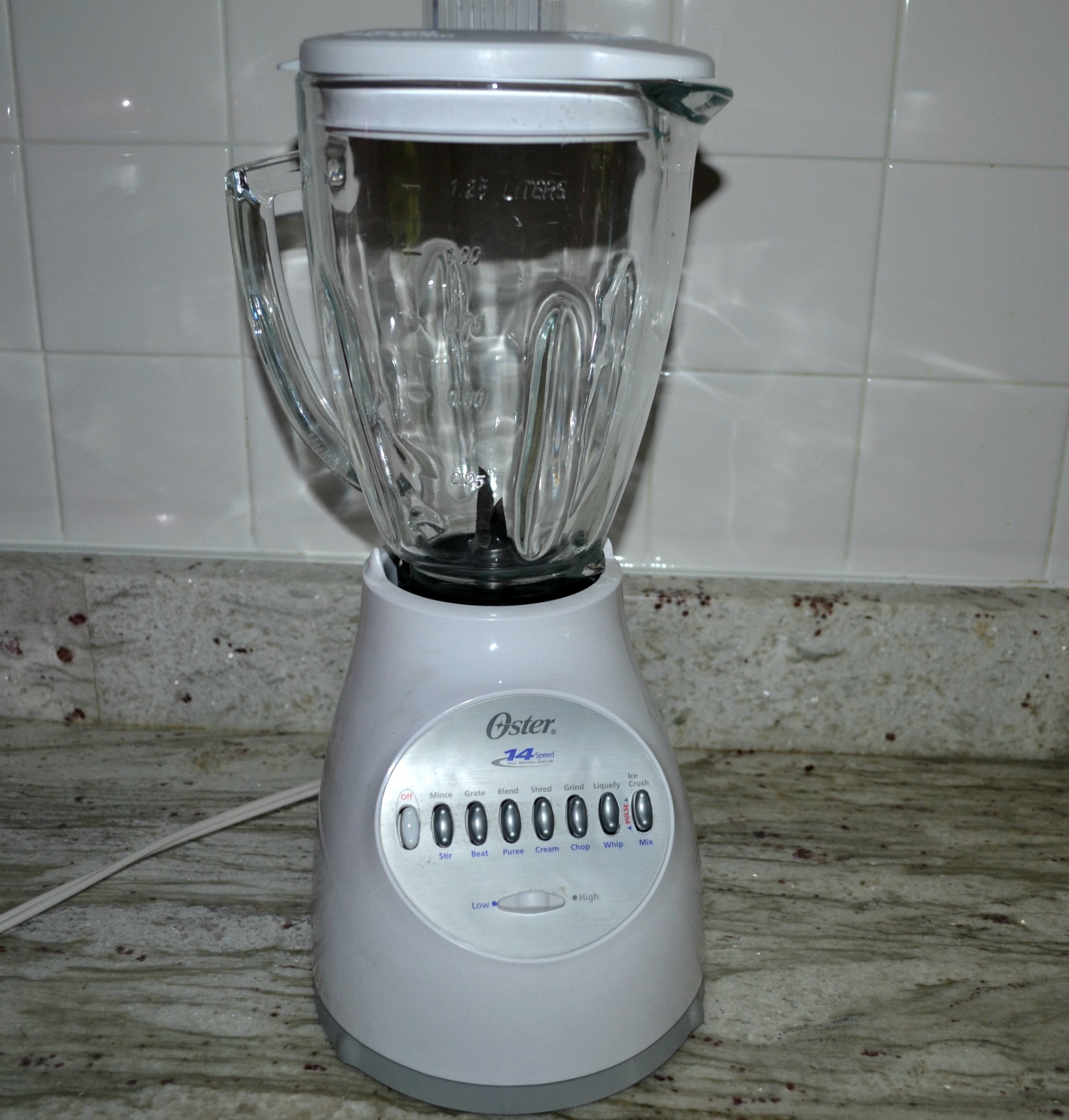 Food Chopper/Food Processor/Blender.. We used the chopper for nuts and made a yummy smoothie in the blender. We did not use the food processor on this day.
Some equipment we talked about also were saucepans, a WOK, braising pan, and Crock Pots.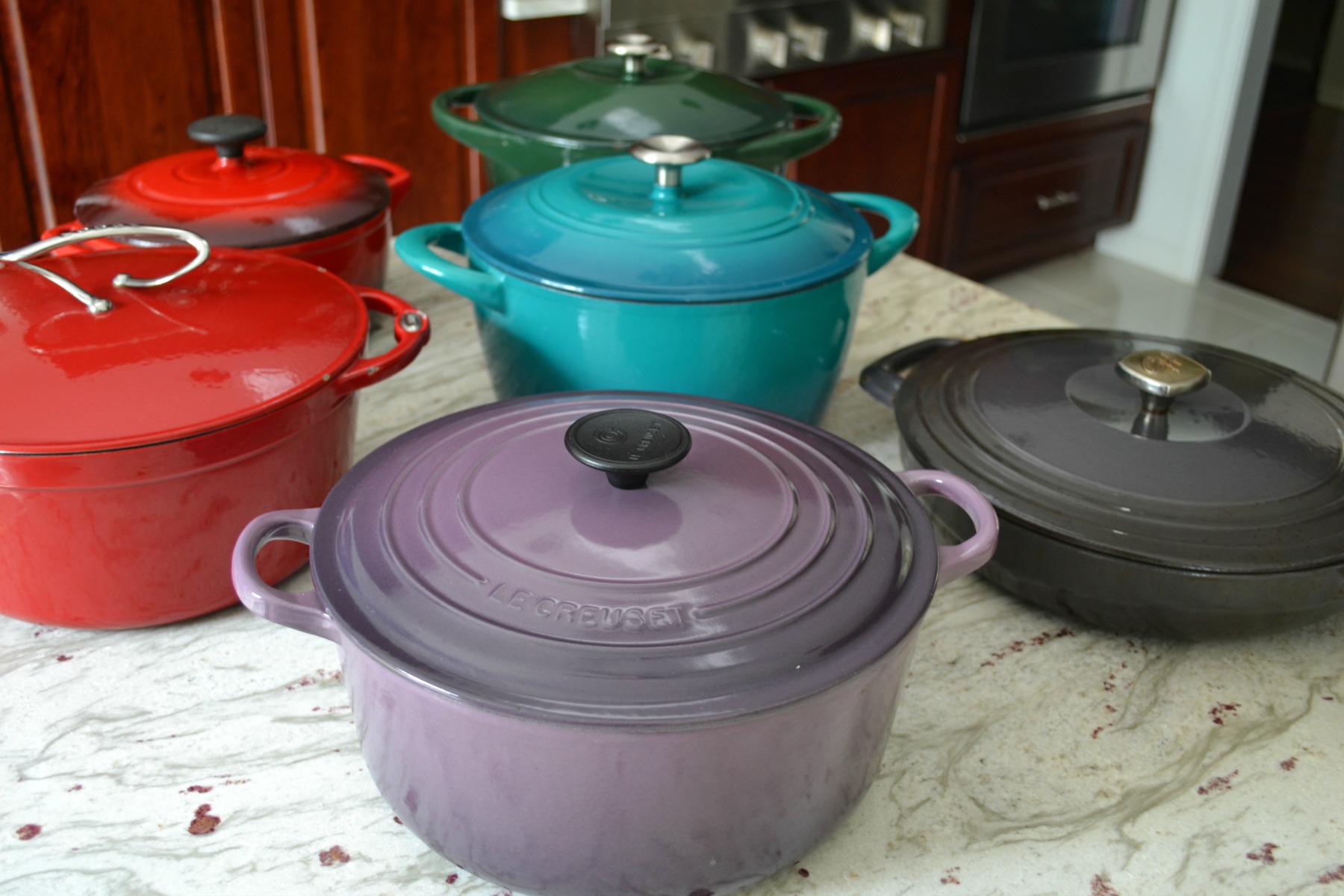 My person favorite kitchen item is a Dutch Oven. One of the grand daughters made chicken and noodles in this so we talked about the benefits of using this and now they all want one of their own.
When I am teaching the cooking classes to my grandchildren, we plan to make it a day long event. We start with donuts and a good visit first. We had a busy morning going through all of the equipment in a kitchen, so after this we went to the mall and out to lunch.
For our afternoon session, we discussed some ways to be organized in the kitchen. I was not teaching them how to organize a kitchen, but, how to be organized when cooking.
KITCHEN ORGANIZATION
The first thing we discussed was how to read a recipe. I gave them a copy of a recipe and then they followed along while I reviewed it. The points I felt were important were as follows.
Plan your menu or recipe ahead of time. Read through the recipe and make sure you understand everything. Ask an adult for help if you have any questions.
Check to make sure that you have all of the ingredients.
Try not to have any distractions, like texting or talking on your phone. This is especially important while measuring ingredients.
Assemble all of the equipment you will need to use.
Assemble all of your ingredients.
Set up an area for trash.
If you are making more than 1 recipe, clean up the mess between each one.
My grandchildren learned a lot on this day, but we did a lot of talking and laughing also.
I told them that they will always be learning new things and that gaining experience in the kitchen is a lifelong journey.
Next week's lesson will be on wet vs dry ingredients and cooking vs baking.
Please follow and like us: