RV travel can be a lot of fun, but it can also be a lot of work. Be prepared!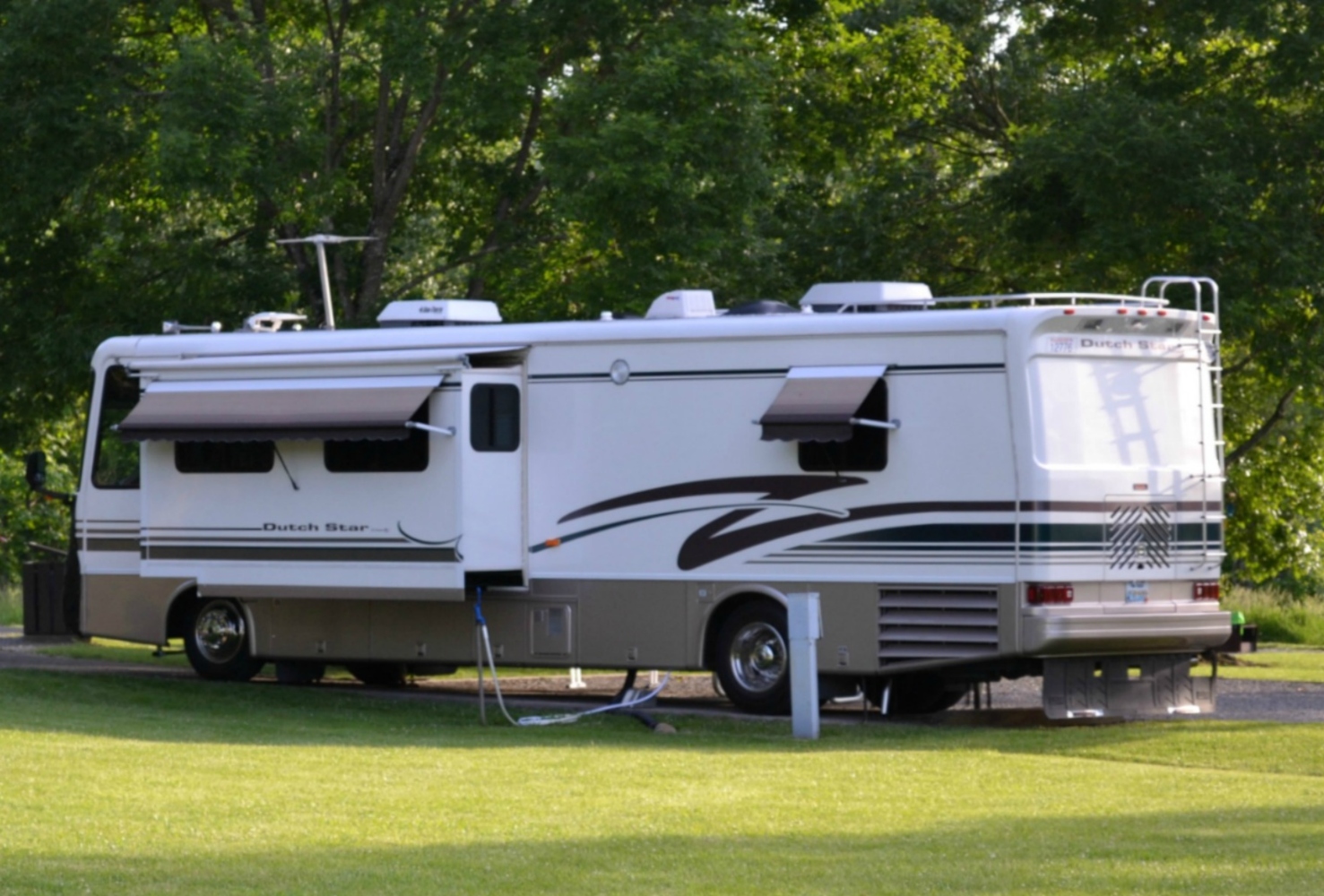 The main reason that I prefer RV travel is that you have all of the conveniences of home. There is a lot more space than a hotel room, and I am a germ-a-phobic person who hates to stay in hotel rooms.
We purchased our RV about 10 years ago and even though we don't travel a lot, we have gotten our money's worth out of it. Ours is a 38 foot, 1999 Dutch Star with one slide out. The previous owner kept it immaculate and kept precise records, including any maintenance and each time he put fuel in it. My husband does the records this way also.
He keeps it washed, waxed and it is kept out of the weather. He built this huge building on our land to park it in.
Here are some pictures of the one that we own.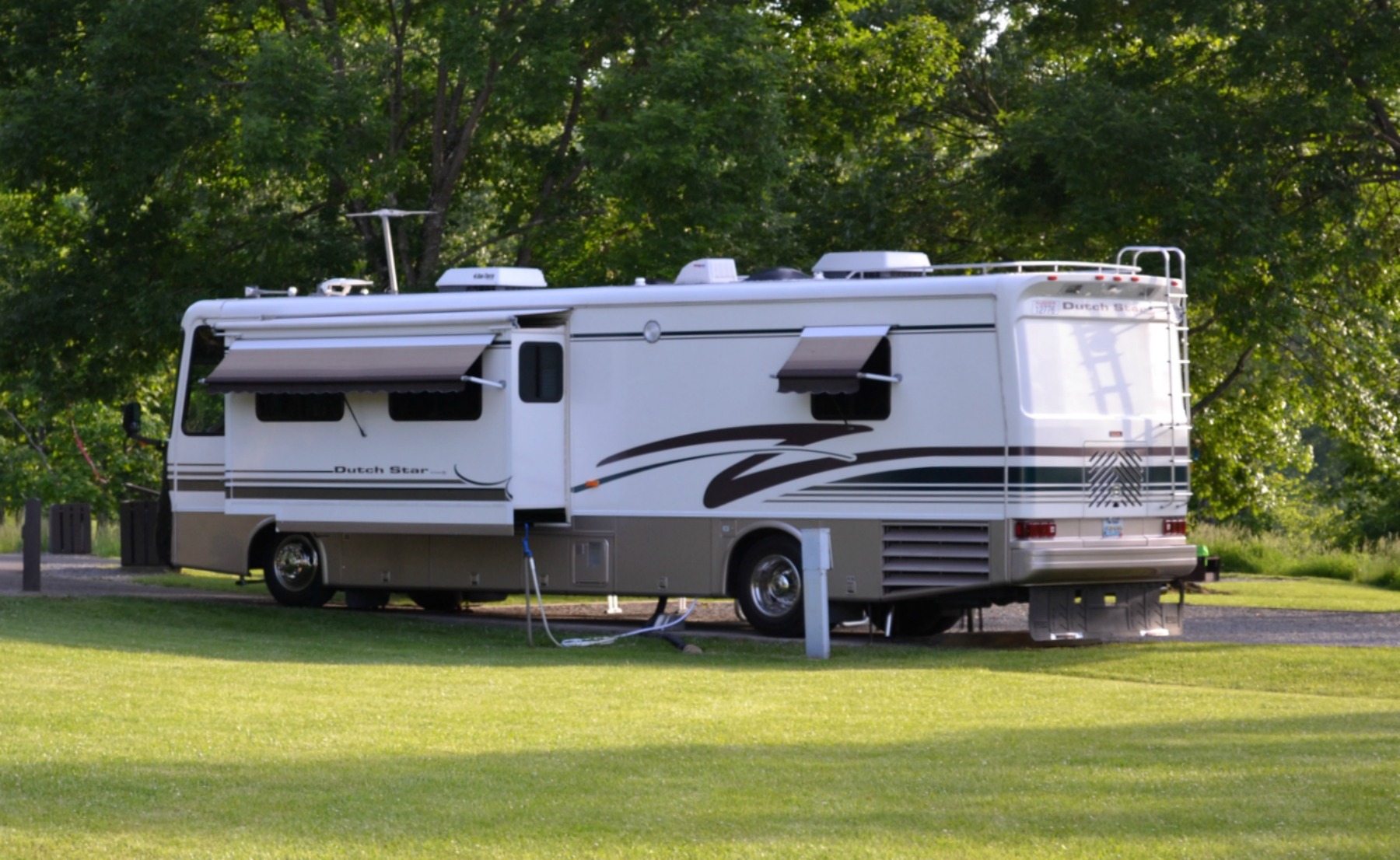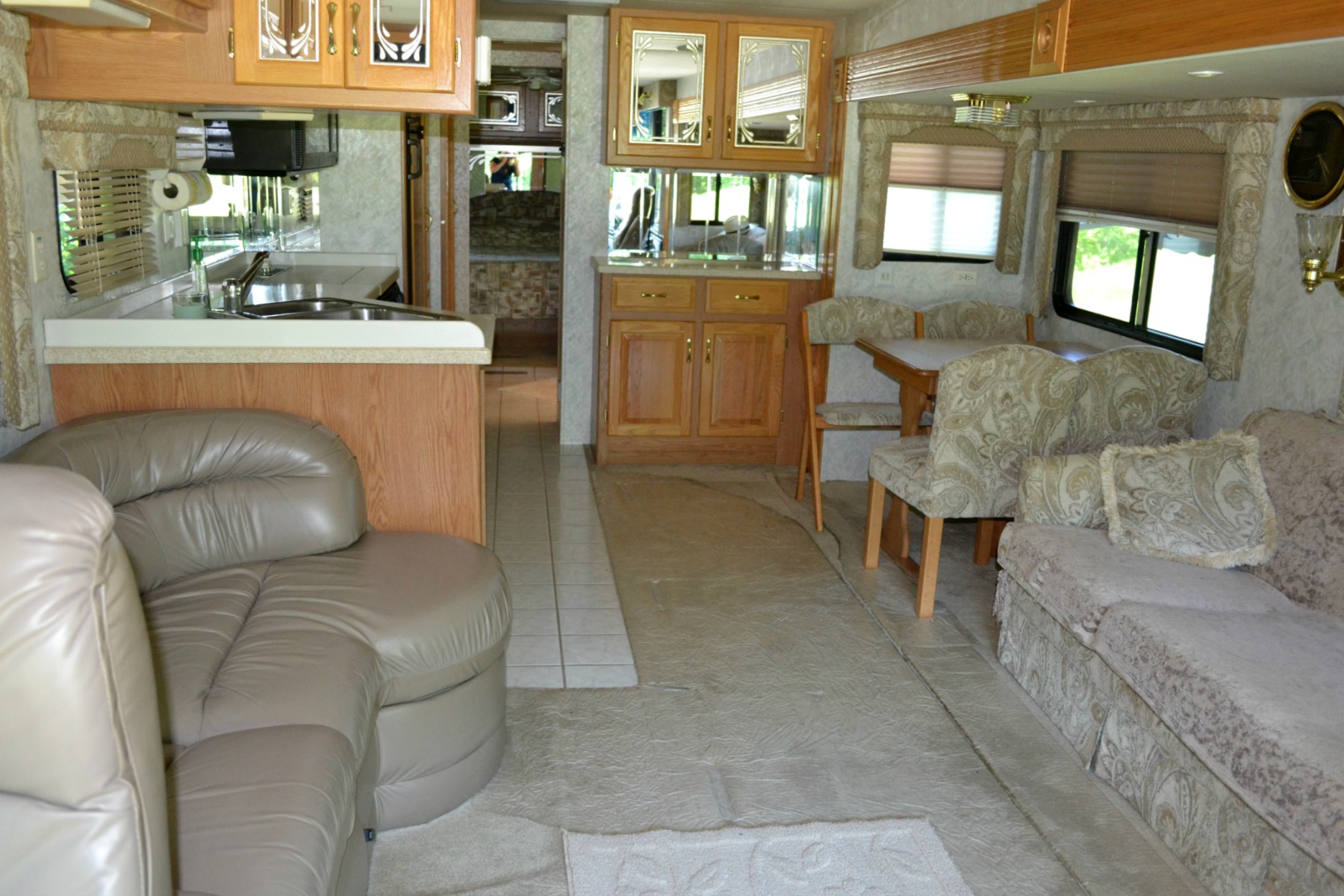 The décor on the inside is dated, but unless we hit the lottery, we will never have a newer one. (plastic covers carpet on the floor)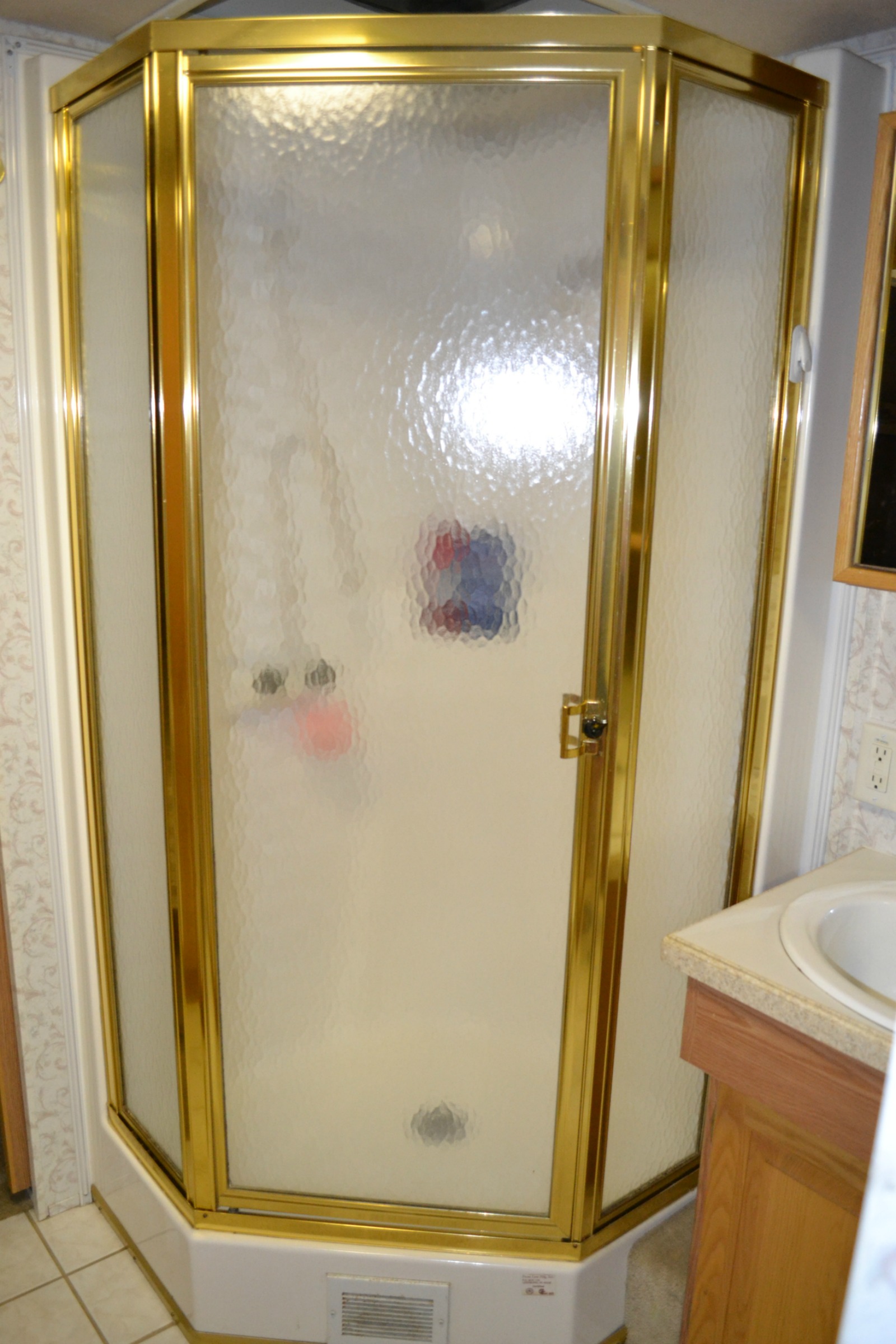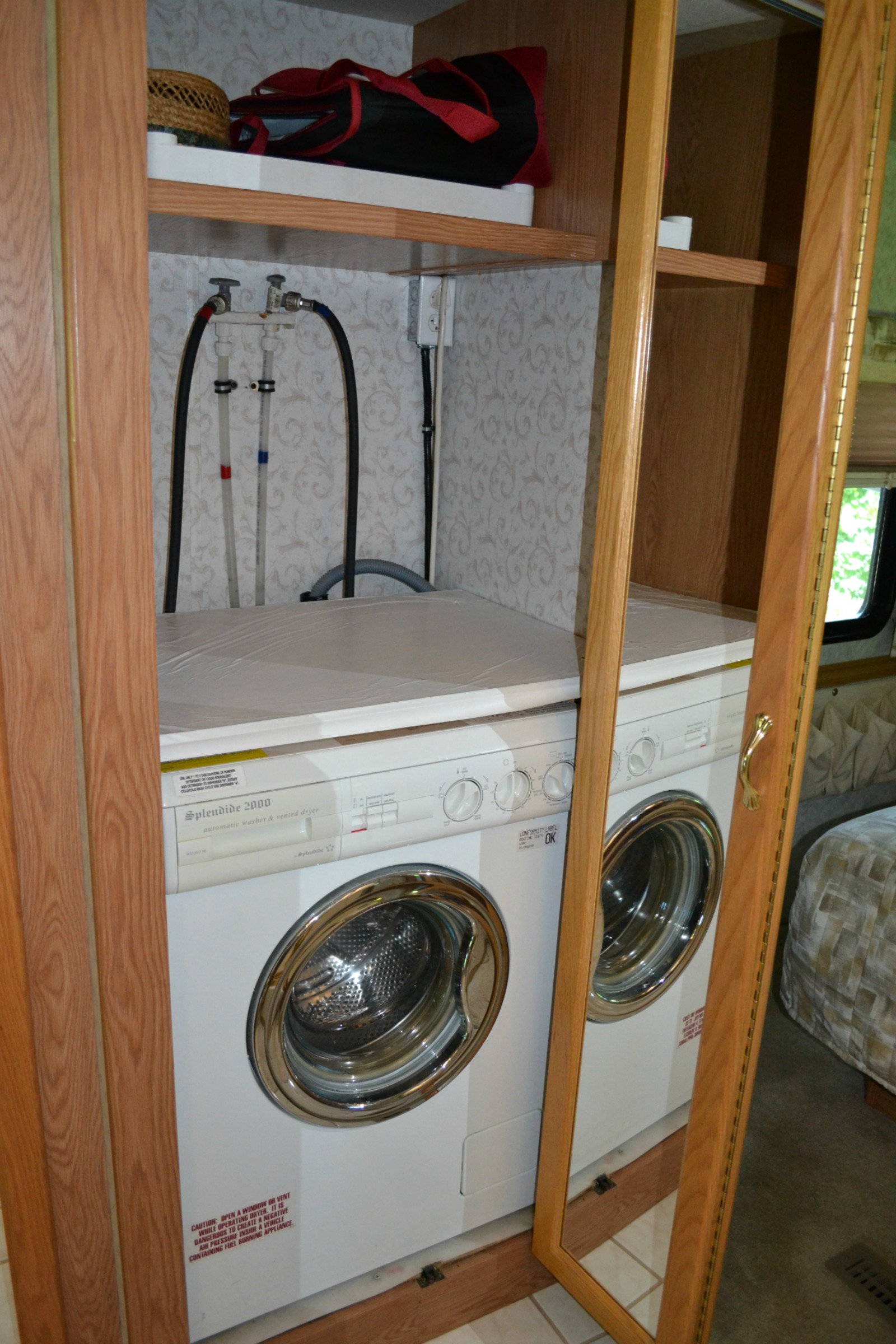 In this closet is a combination washer/dryer but I have never used it.
My husband owns a drag racing car and takes the RV to the race track on the weekends when they go.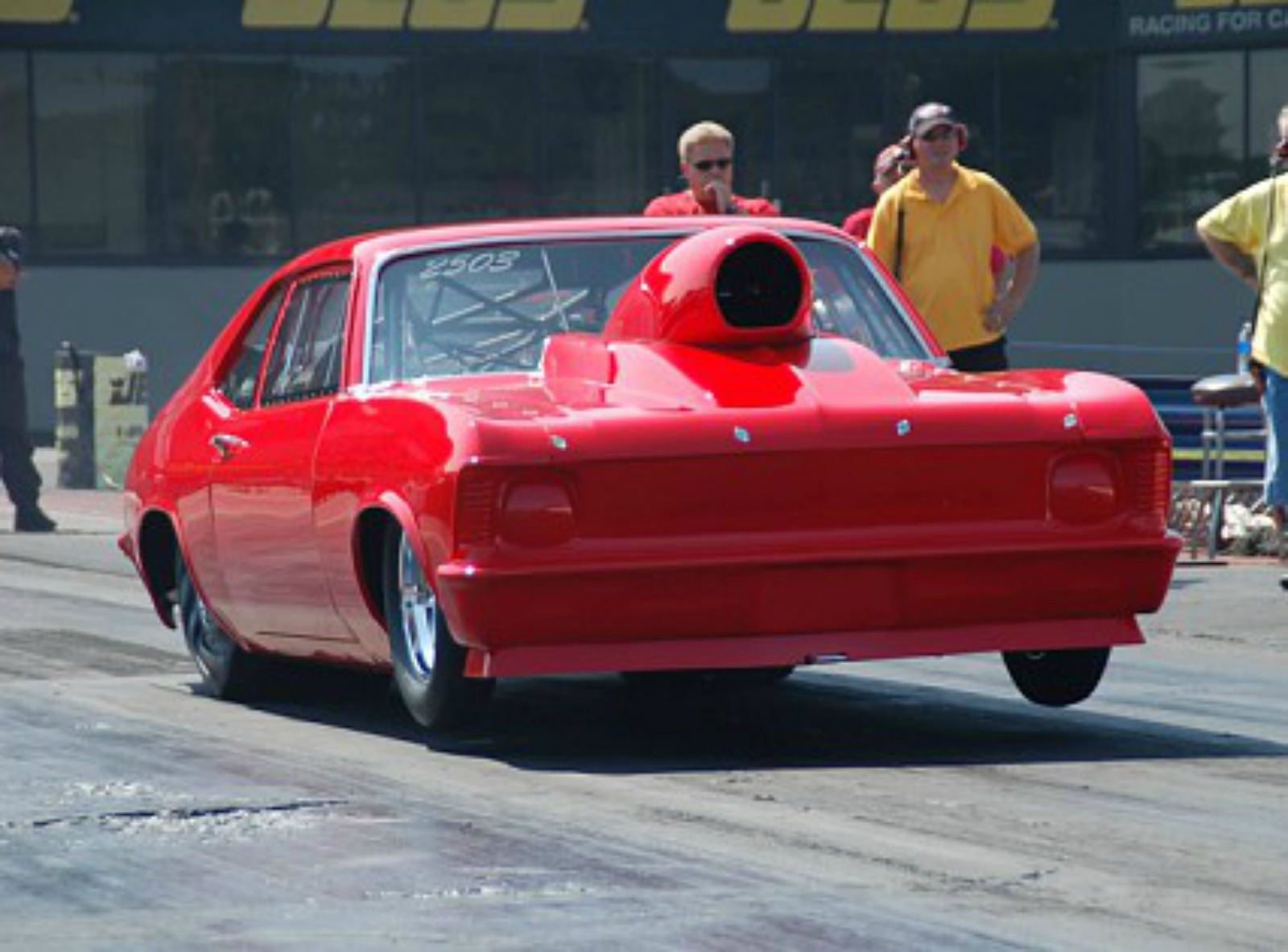 My favorite trip is when we go to Stonewall Lake Resort, in Roanoke WV. The campground here has paved roads, gravel on the lots and grass on the one side. You also have beautiful views of the lake. This is my idea of camping.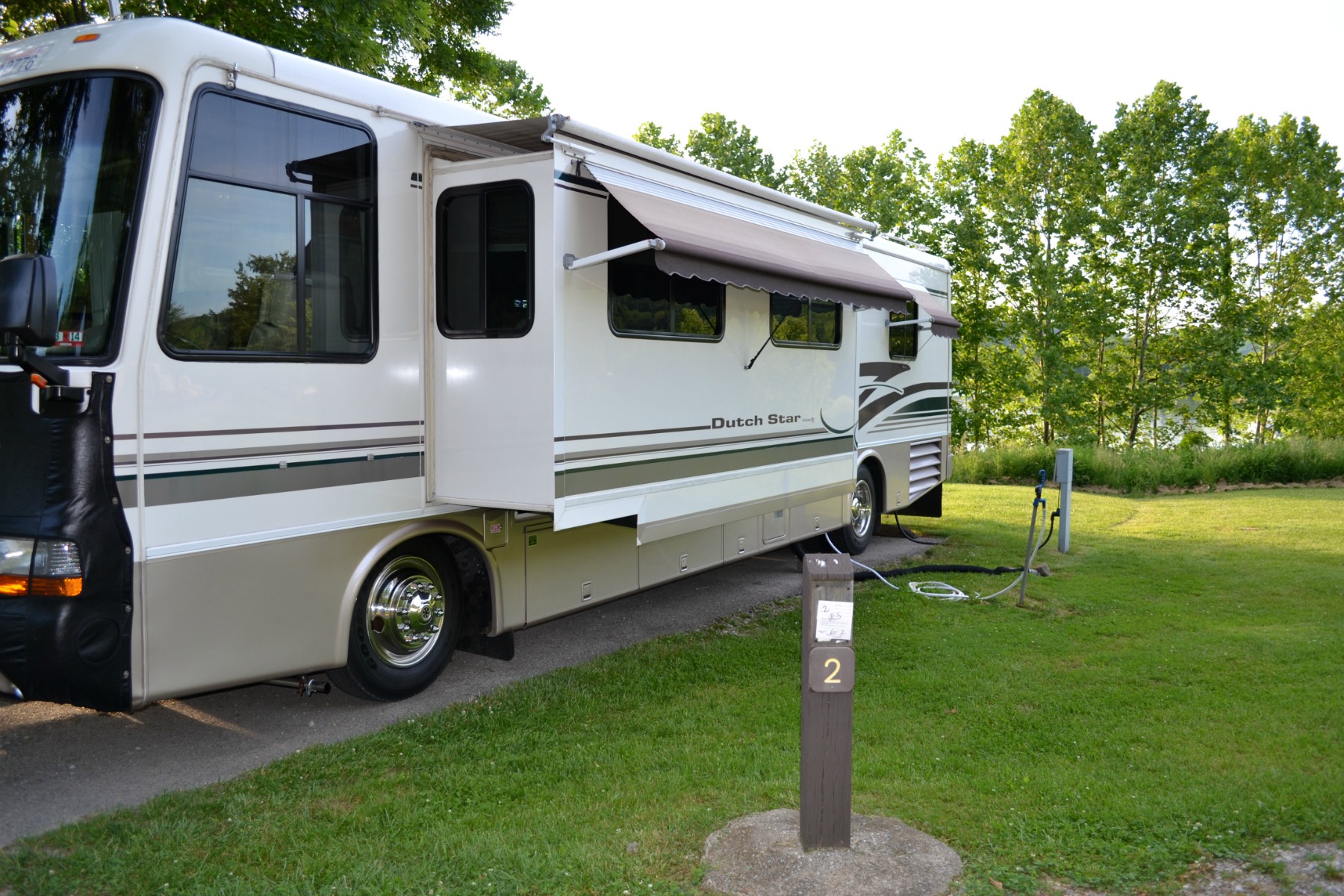 I want my husband to back into our lot, and hook up to water. sewer, and electric. I would not be a good tent camper.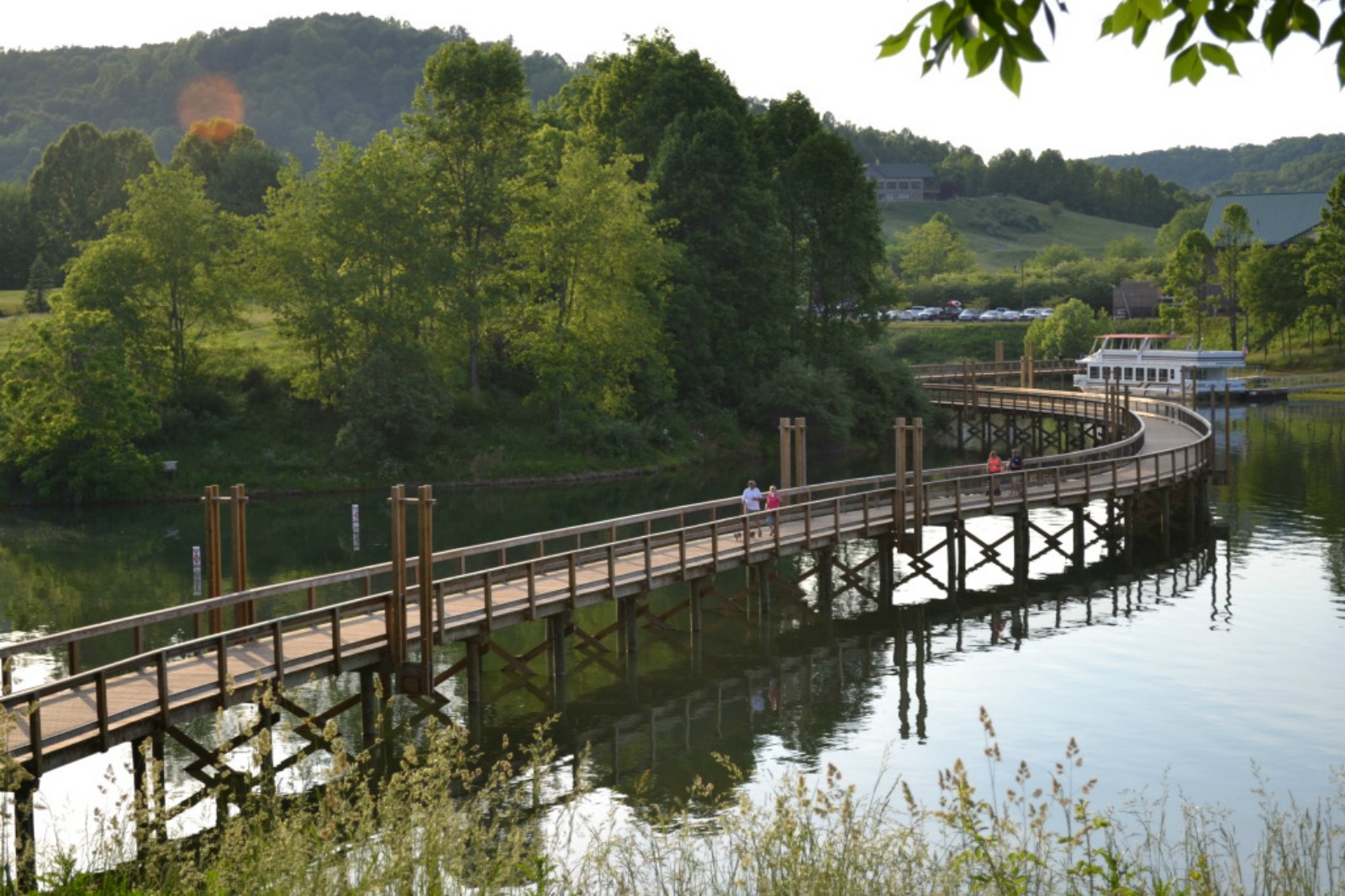 Stonewall Lake Resort also has a footbridge that you can walk across to the lodge from the campground. As a guest at the campground, you may use all of the lodge amenities such as the pool, canoes, bikes, paddleboats, restaurants, lounge, and a ride around the lake on the sternwheeler. We like to build a fire at night at our campsite. By staying in our RV we get to enjoy the best of both worlds. Bob and I are actually going here for a few days next week.
Last year I hosted Bob's 60th birthday party at Stonewall Lake. The guests stayed in the lodge but we took our RV and stayed in the campground.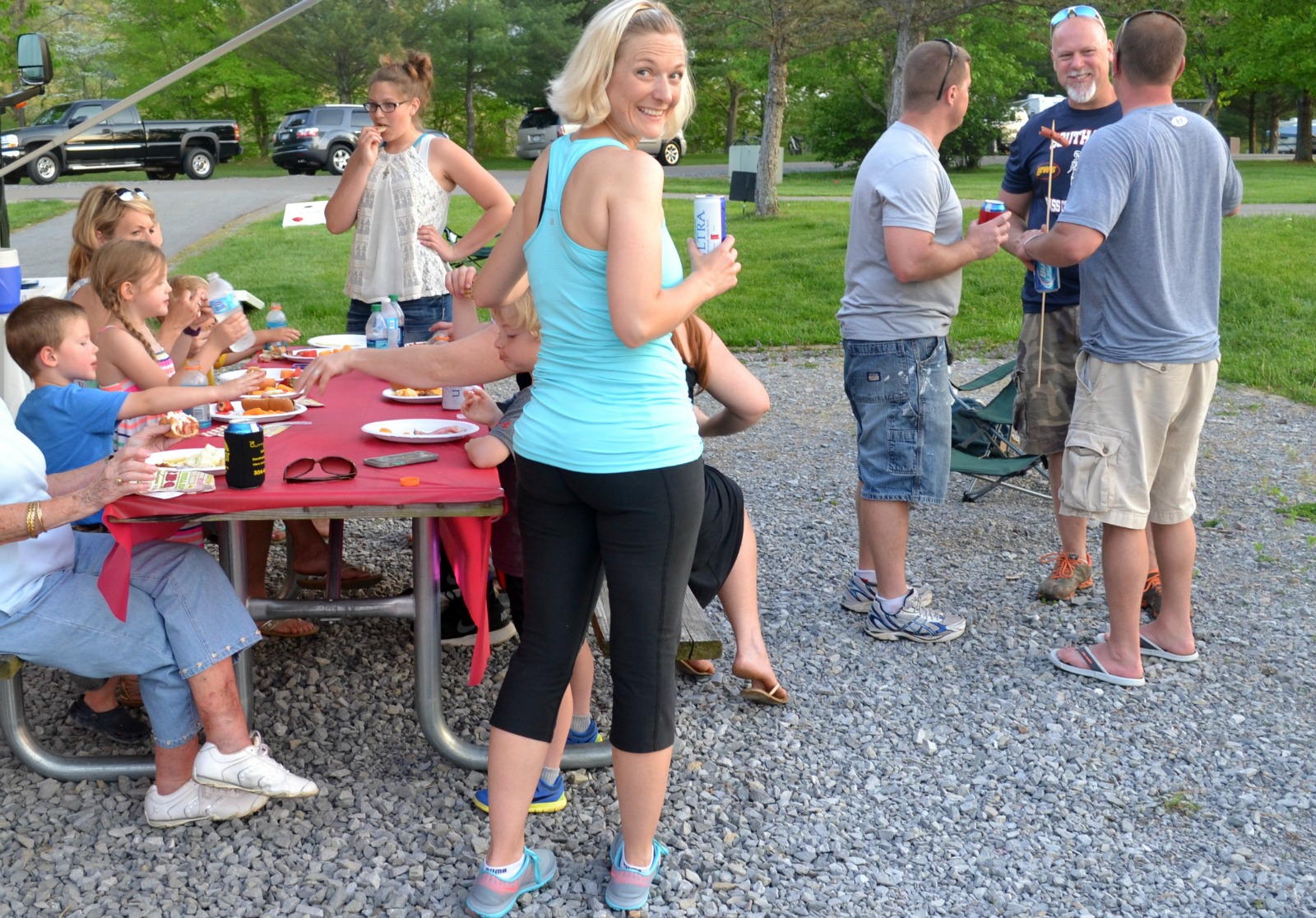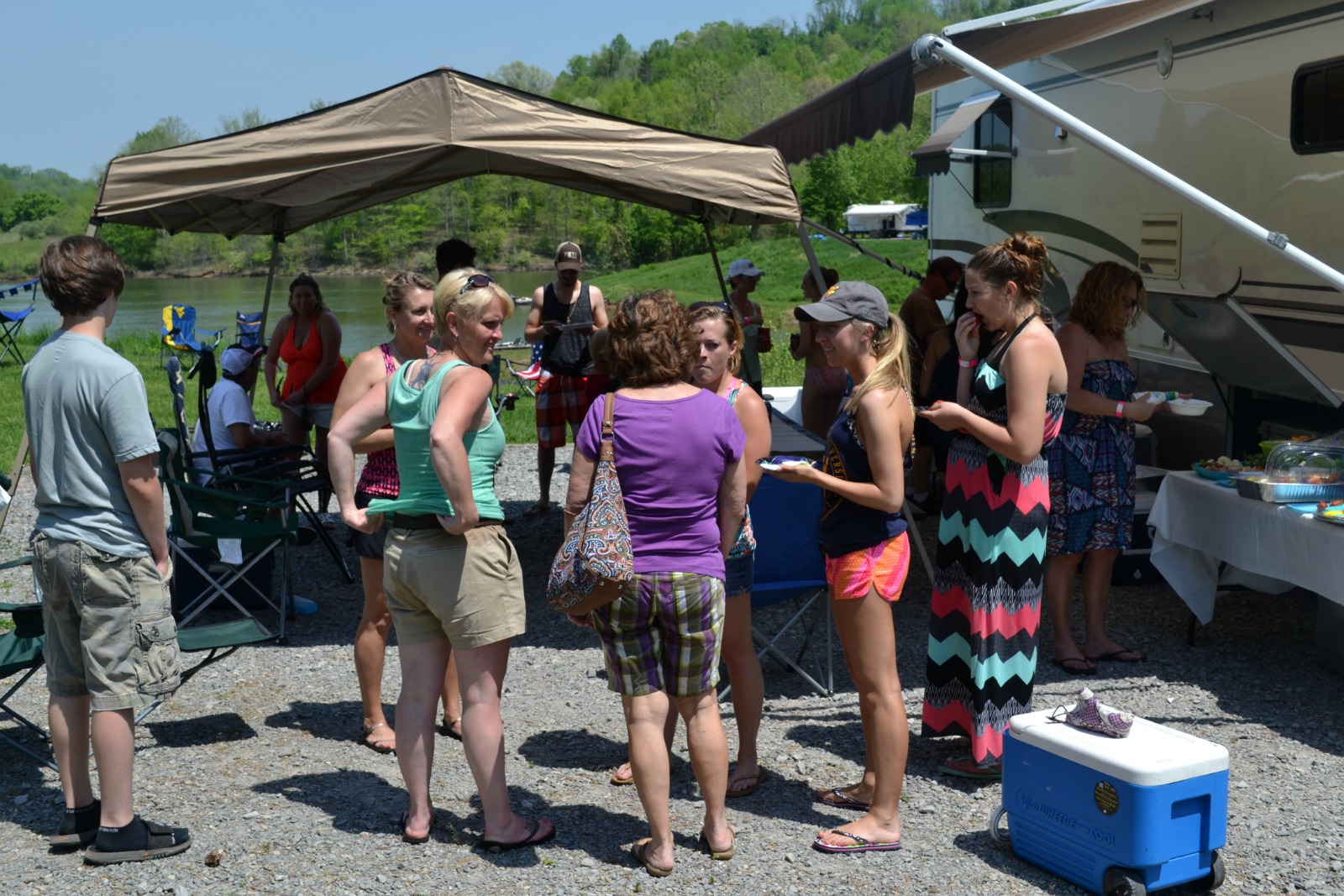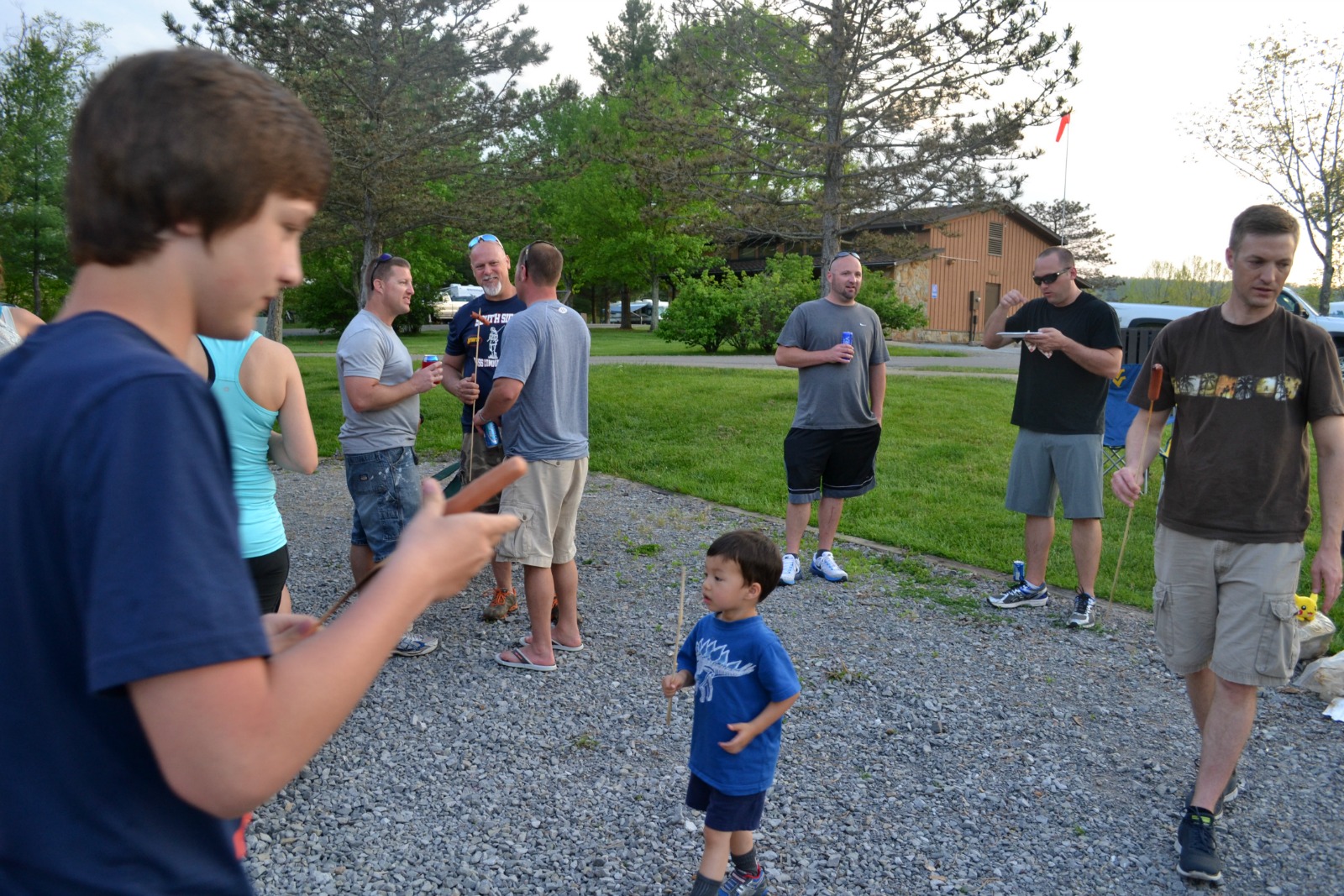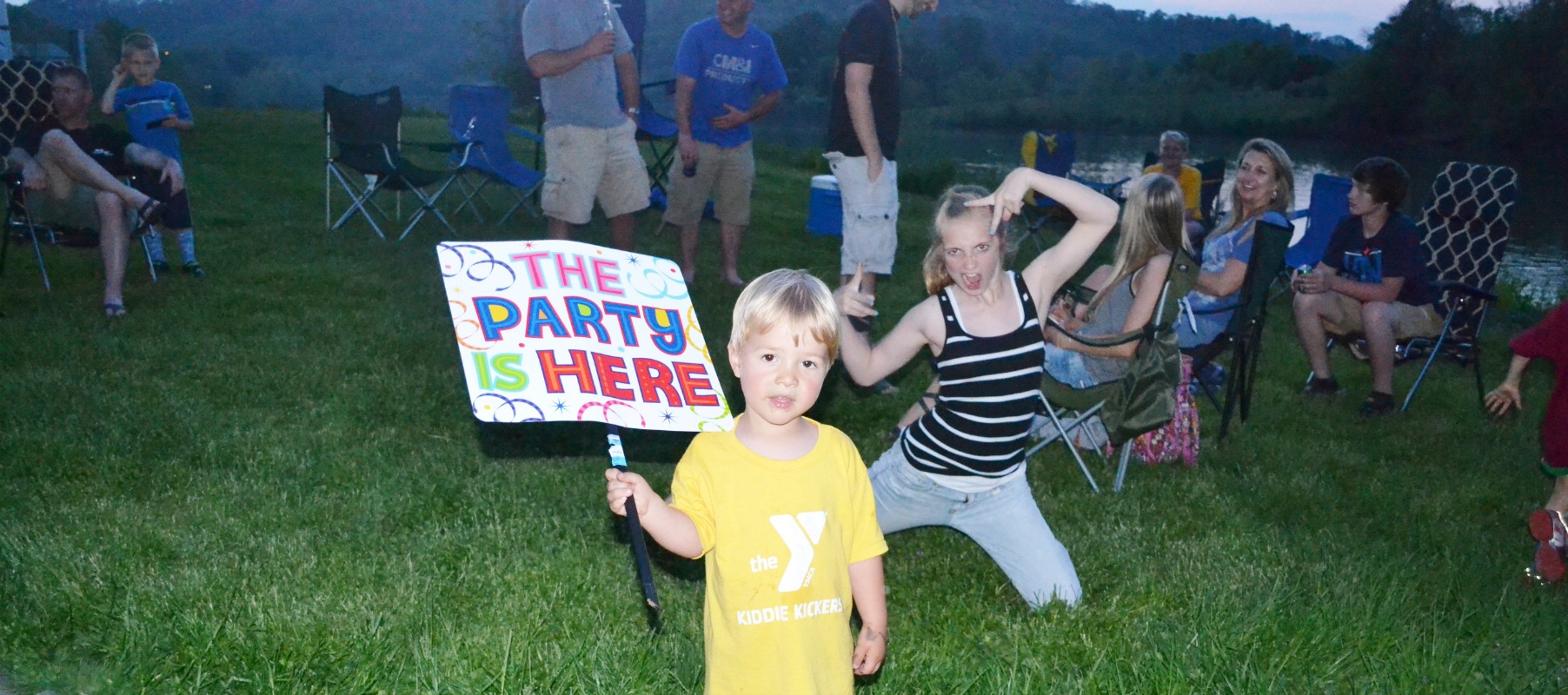 His actual party was at the lodge on Saturday night, but by having our RV there, we hosted a wiener roast on Friday night, and a lunch on Saturday afternoon.
RV travel is a lot of fun, but like I said, it is also a lot of work. To me, it is like having a second house. Every spring, I detail clean the inside by washing the walls, windows, inside all cabinets, shower, floors, refrigerator, microwave and dry cleaning the comforter. When it sits all winter, I know that little mice or bugs may sneak in there.
I re-stock it with cooking supplies, paper products, cleaning supplies, dish rags etc. After each trip out, it has to be cleaned like you would from everyday living in your home.
When the travel season ends, you have to take everything out, drain the water and winterize the pipes.
Here are a few RV travel tips that I have regarding your time in the kitchen. I like to do everything for convenience, so that I can enjoy my vacation too. We have regular dishes in the RV, but I use heavy duty paper products most of the time. I went to the Dollar Store and stocked up on items for the kitchen. It is hard to eat a steak or other meats with a plastic fork, so I bought some metal ones for this, along with steak knives, tongs, slotted spoons, plastic containers, and grill brushes. If I do not want to wash any of the items, I can just throw them away!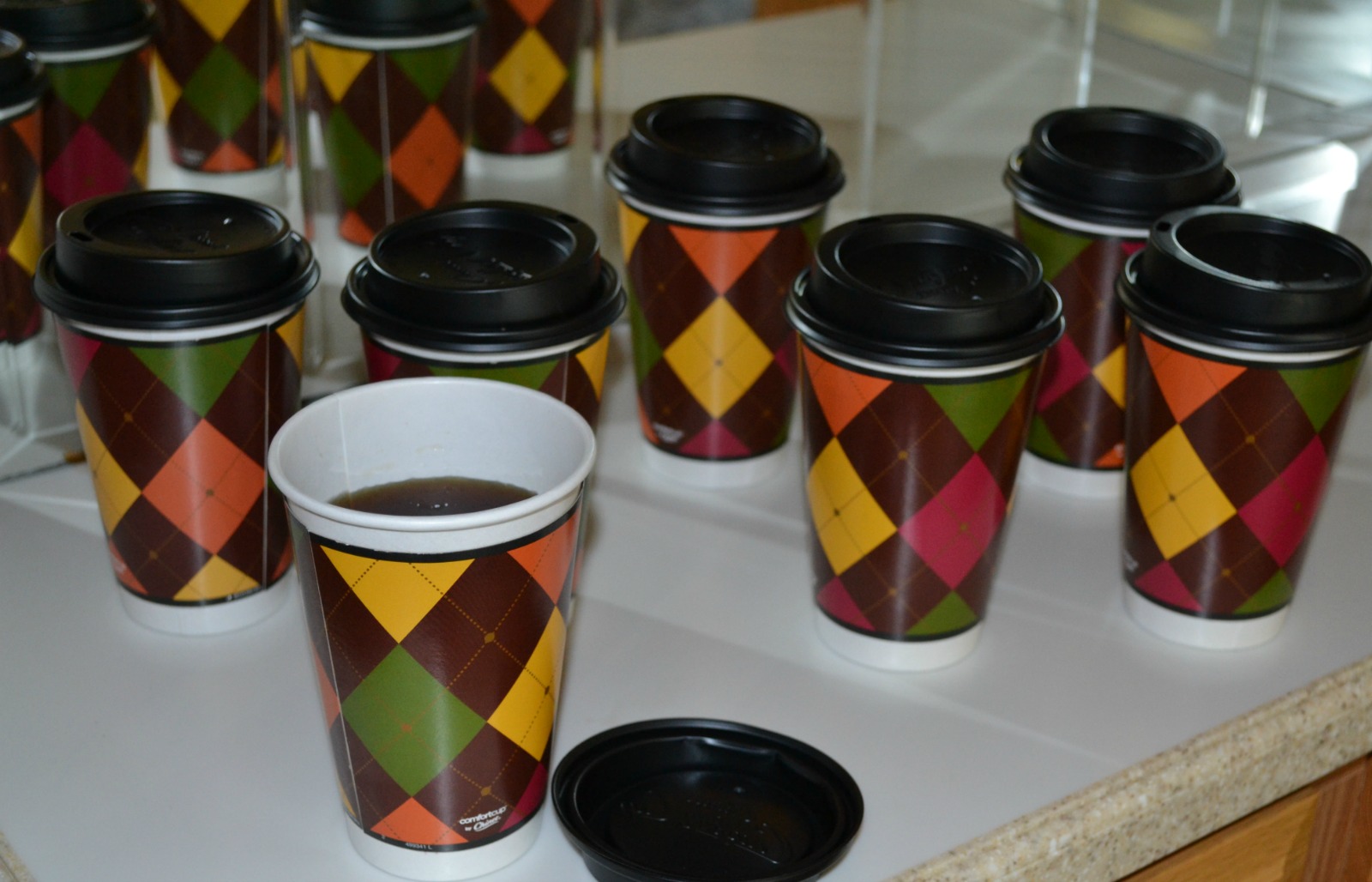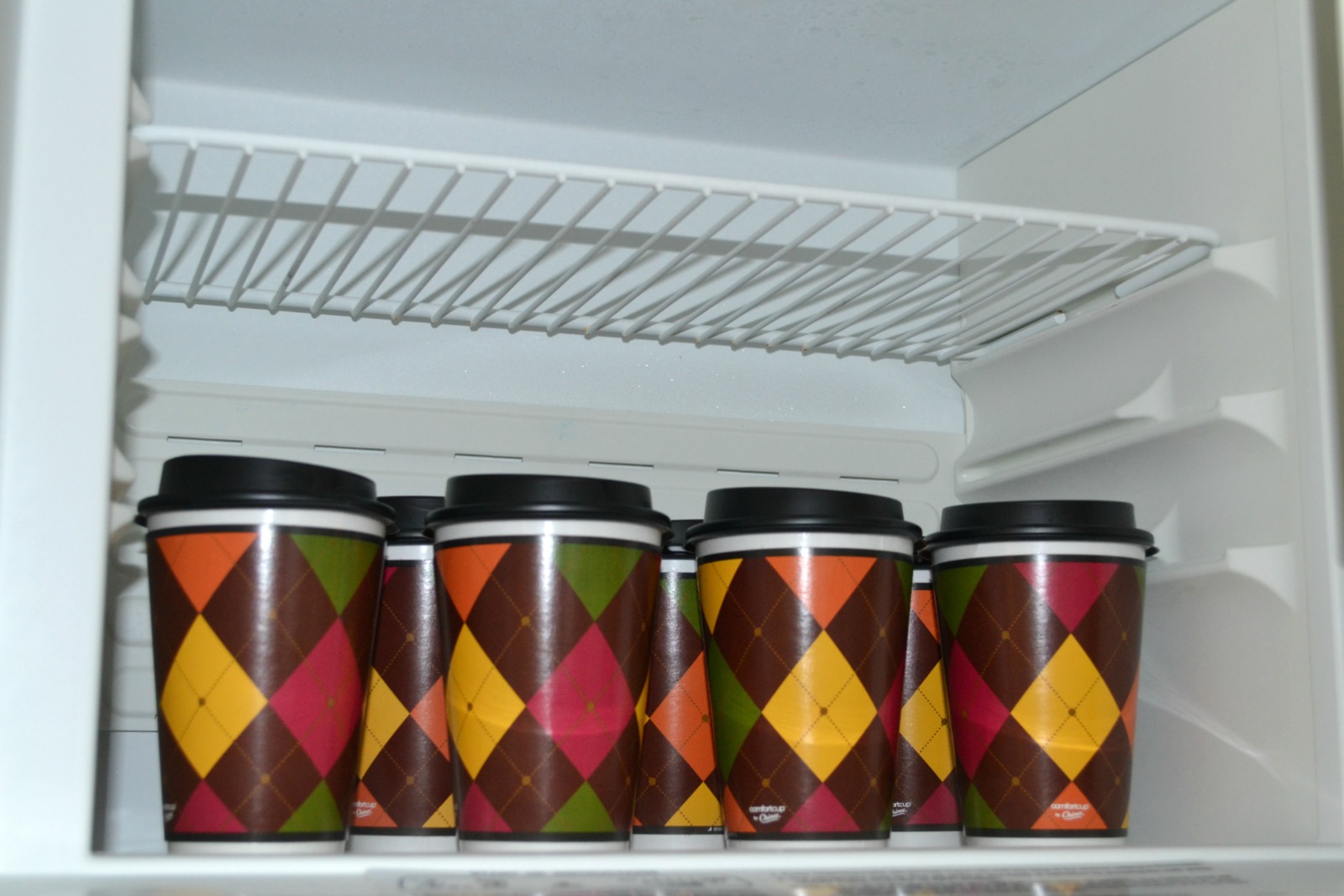 I love to drink sweet tea so what I do is to make a pitcher, pour it into these insulated cups, and freeze them in the RV freezer. When I want one, I set it out to thaw and it already has the ice in it.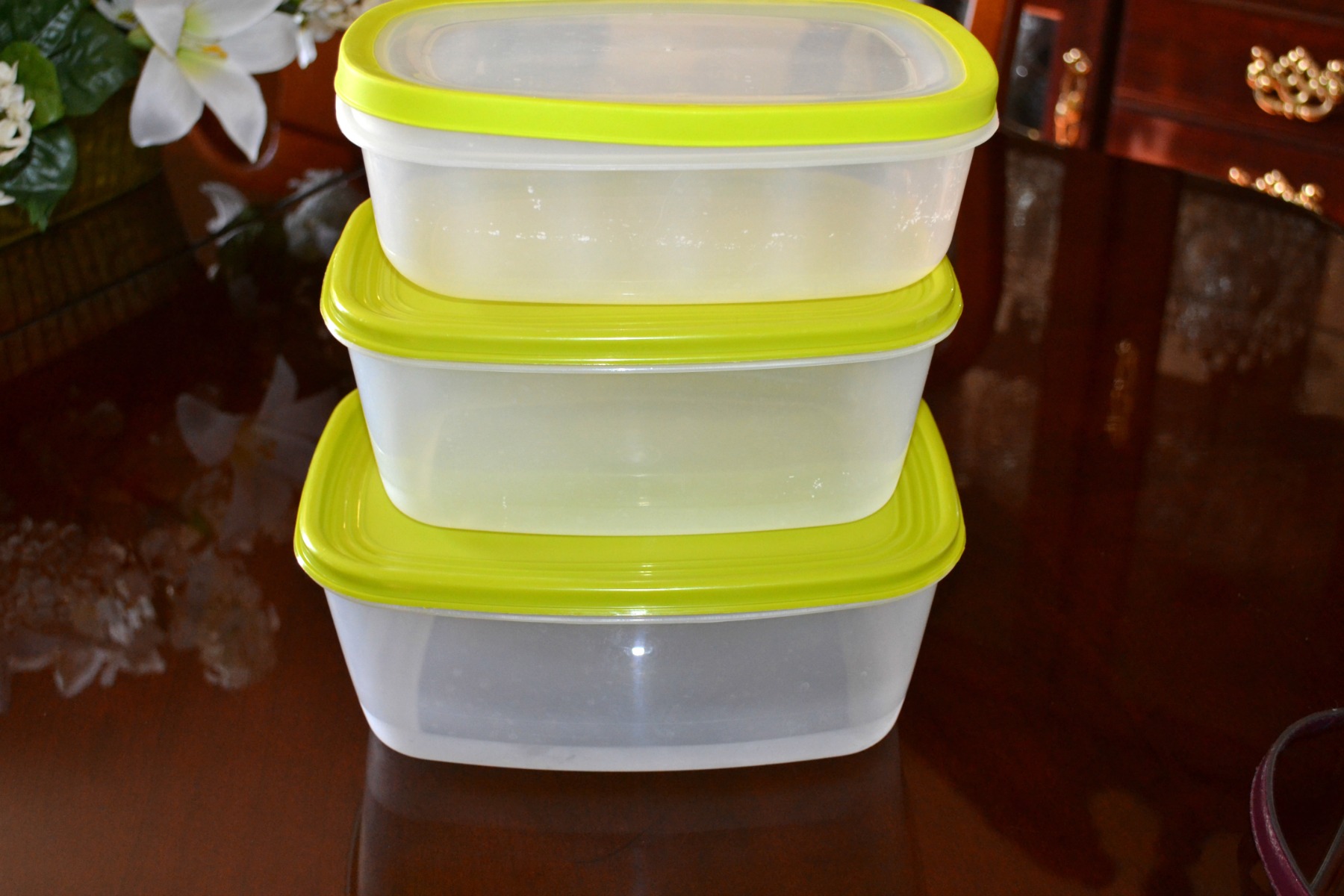 When the guys go to the racetrack, I always prepare their food ahead and put it in storage containers with lids, so they can take it out and heat it up in the microwave. I usually send foods like a quiche, sausage biscuits and gravy, creamed chicken and biscuits, sub sandwiches. I found these containers that come in various sizes and fit perfectly in the refrigerator. They do cook steaks, burgers, or other foods on their grill when they have time.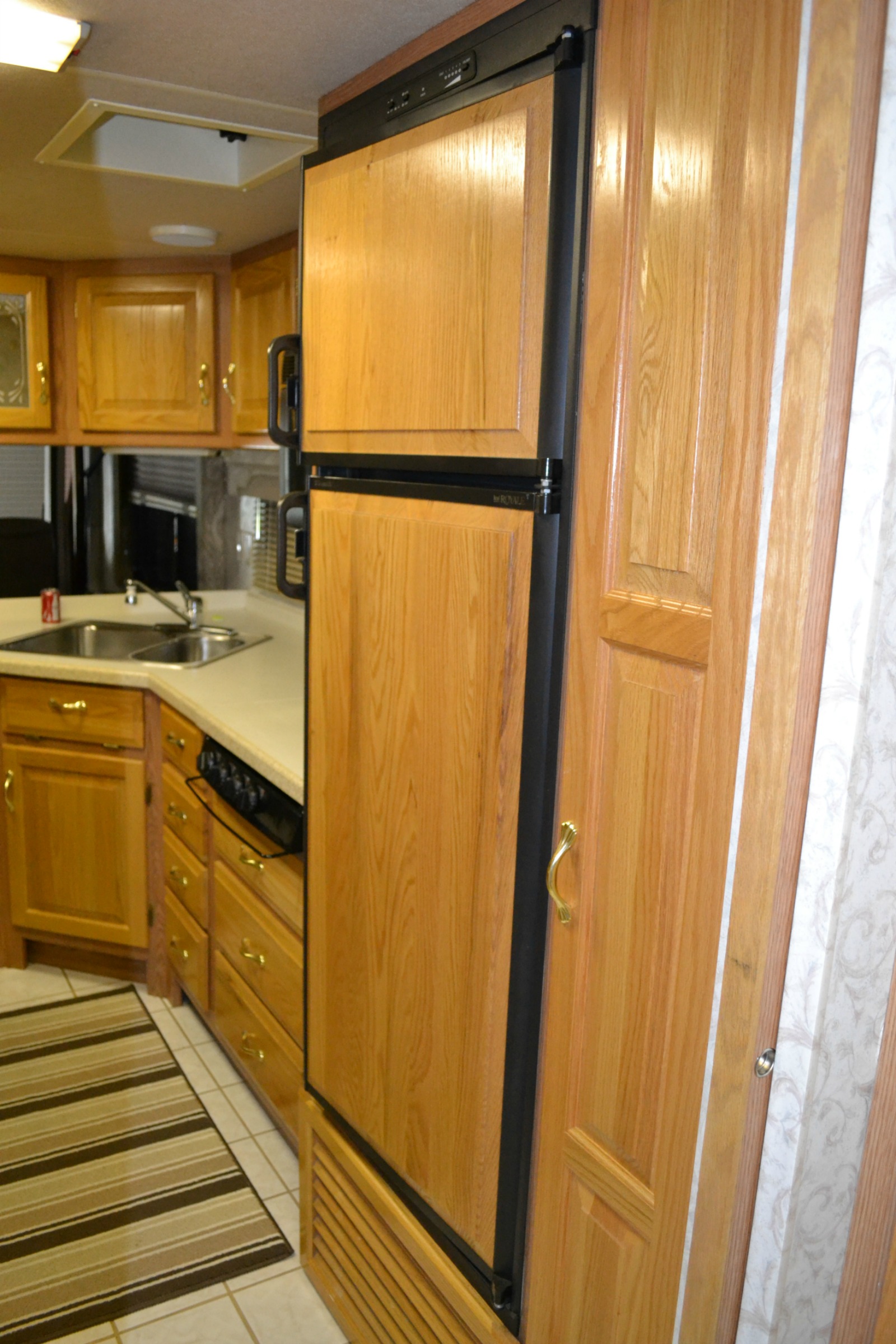 The refrigerator in the RV is small so by sending the foods already prepared, it takes less space to store. This also makes clean up easy with less dishes to wash.
HERE is a post about Stonewall Lake Resort.
HERE is a post about the 60th Birthday party we had at the lake.
To really enjoy your RV travel, take a good book, some good food, go to a beautiful place, and of course, travel with someone you love.
Next year Bob and I are doing a cross country trip to Denver, Co to visit my son and his family there. I will keep you updated when that happens. I am excited but I know this will involve a lot of planning.
Please follow and like us: