Cooking classes for kids with Grandma Honey is going to be a new weekly feature on my blog.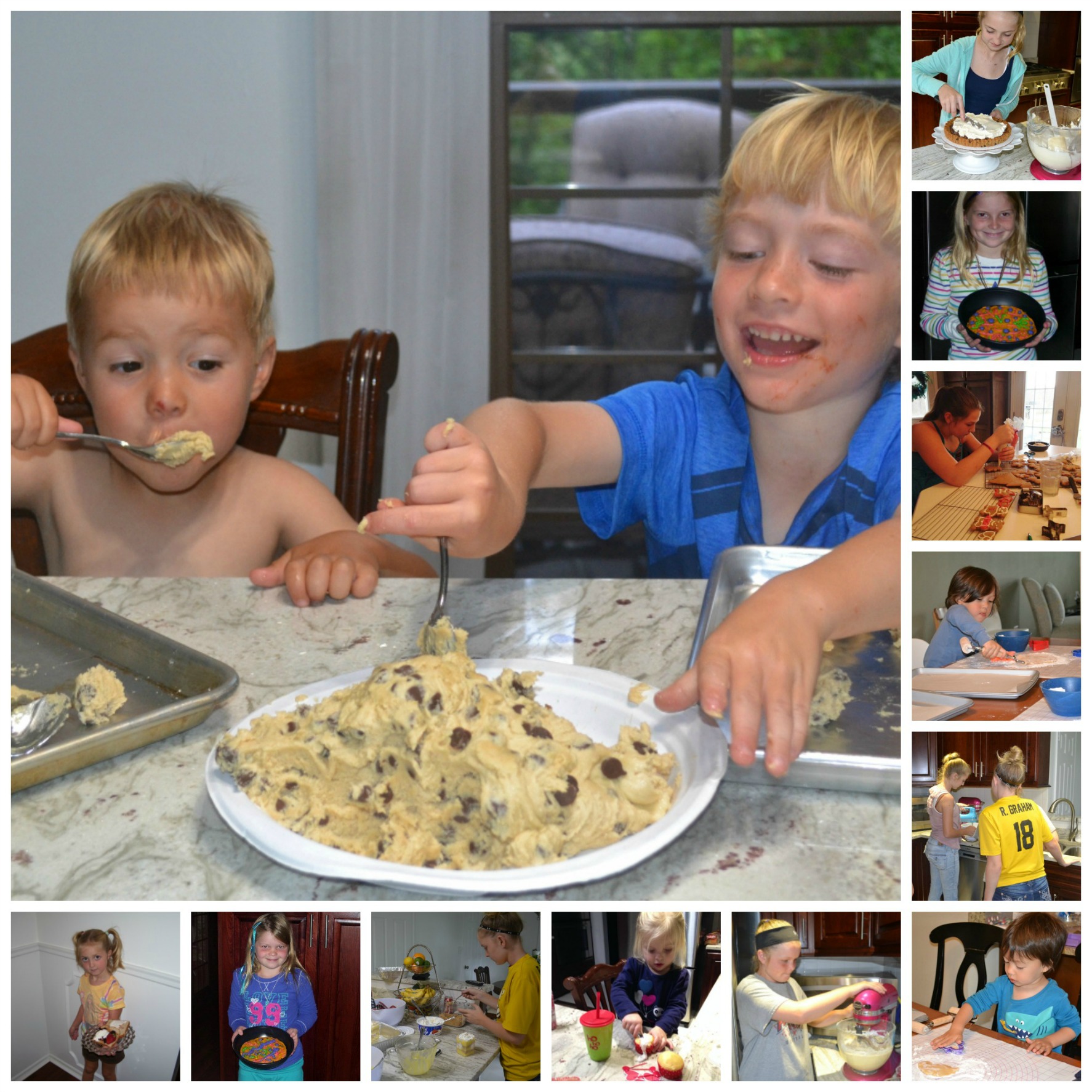 I have received requests from family and friends to teach cooking classes for kids. This is something I have always wanted to do, but did not have time while I was working as an RN for 42 years.
My mother was a wonderful cook and baker, so I grew up learning skills from her. My children loved helping me in the kitchen and they also passed this on to their children. My grandchildren are always so busy during the school year with their classes, sports, and friends, but this summer we plan on spending more time together, and that will involve creating some great recipes in the kitchen.
In 2006 I began entering cooking and recipe contests. This is such a fun hobby, but I have also been lucky enough to win many, which included money and prizes. I have also been a finalist 3 times at the Pillsbury Bake-off Contest in 2008, 2010, and 2014.
My grandchildren loved coming to my house and giving me ideas for the contests. They were my taste testers and some of them want to enter contests someday. They will be helping me with these classes.
The first class I like to teach is on safety.
SAFETY
There are different kinds of safety to be aware of when working in the kitchen and serving food.
FIRE IS A MAIN DANGER. NEVER USE THE OVEN OR STOVE TOP WHEN AN ADULT IS NOT PRESENT.
(1) Always make sure the ovens, range top, mixer, and any other kind of equipment that was turned on to use, is turned off when you are finished using it.
(2) Your parents should have a fire extinguisher and a smoke detector in the kitchen.
(3) Stop using any equipment that feels hot or that you see smoke coming from. Let an adult know.
(4) Keep long hair pulled back. Do not wear clothes with long, flowing sleeves. These could get caught in a mixer or could catch on fire if you are too close to an open flame.
(5) Do not spray cans of non stick cooking spray, such as PAM, near a flame source. This can explode.
(6) Make sure that items such as pizza boxes, napkins, paper towels, and dish rags are not touching a heat source.
(7) Wipe up any spills immediately so there are no falls.
AVOID SPREADING GERMS IN THE KITCHEN
(1) Always wash your hands first, using an anti bacterial soap. It is best to use a lemon, citrus, or neutral smelling soap instead of a strong perfumed one so your food will not pick up that taste. Wash hands again after you handle any meat.
(2) Always use a clean work surface and clean equipment.
(3) Do not use the same cutting board, knife, or any utensil for raw meat and then vegetables/fruits.
(4) If you drop something on the floor, wash it if it is a utensil and throw it away if it is food.
KEEP FOODS AT THE CORRECT TEMPERATURE
(1) When you are going to serve food, always keep cold foods cold and hot foods warm.
(2) Do not let refrigerated foods set out or bacteria will grow.
(3) A rule is that no food can be served that has been setting out for over 2 hours. If the air temperature is over 90 degrees, food can only set out for 1 hour.
(4) Never use spoons, knives or any utensil to stir or cut raw meat and then take it to another food. Use a clean utensil for each food.
There are many other points to bring out regarding safety, but I feel that teaching these are very basic and will provide a good amount of information for the children.
I tell stories where I have had accidents to happen by not following these rules. I set a pizza box on the range top one time and accidentally caught it on fire.
Next week my cooking classes for kids will discuss equipment and kitchen organization.
The following week will be on wet vs dry ingredients and baking vs cooking.
We will then be doing actual recipes, meal planning and grocery lists. At the end of the classes, the children will prepare a 4 course meal for their family.
Some of the older children have asked me to let them cater an event so we will also be doing that with foods they have prepared.
Please follow along with my cooking classes for kids and have fun in the kitchen with your children or grandchildren.
HERE is how my first class with the older grand-daughters went. They had a lot of distractions with cell phones and dancing, but we still had a great day.
HERE is a previous post I did on cooking with my grandchildren.
Please follow and like us: