These dessert kabobs made by my three year old granddaughter in our kids cooking class will have your mouth watering!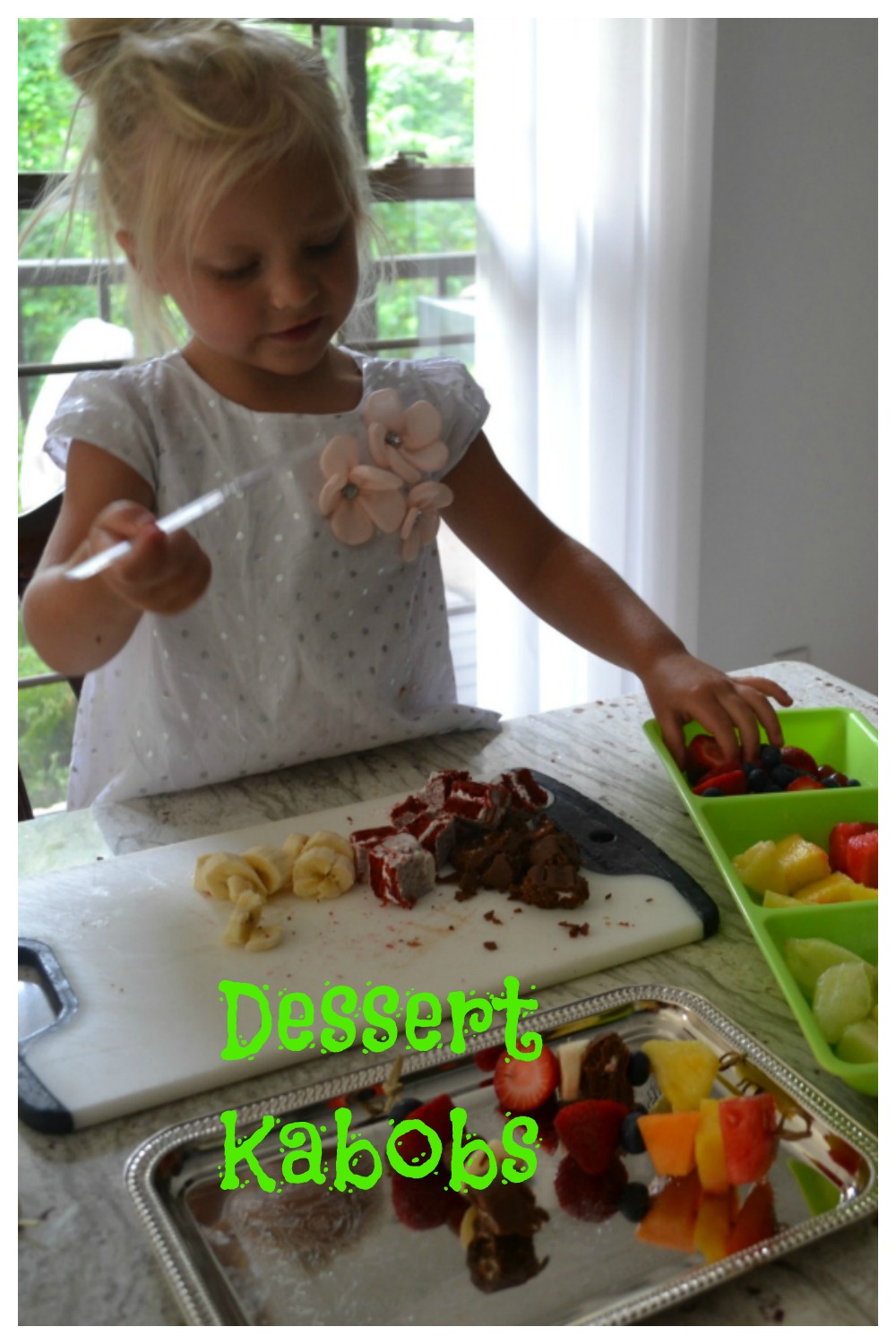 Madelynn and I made dessert kabobs in our kids cooking class today. I always try to fix foods that will be appealing to the children as well as taste good. It seems like the younger children love to eat foods on a stick, or when they can dip it in something. I thought she would enjoy eating some fruit, and show her creativity with making kabobs. We also worked on cutting skills by using a knife. (It was a small plastic knife but she was excited about it).
We always start by washing our hands.
Next we arranged our ingredients and she made it clear what she did not like that I set out. We looked in the cabinets to see what would be good to add to our kabobs.
Some Little Debbie Cakes were a winning choice.
We talked about why we use a cutting board, and knife safety. This included, never using a knife without a grown up, never run with one, never point at anyone and how to be very careful.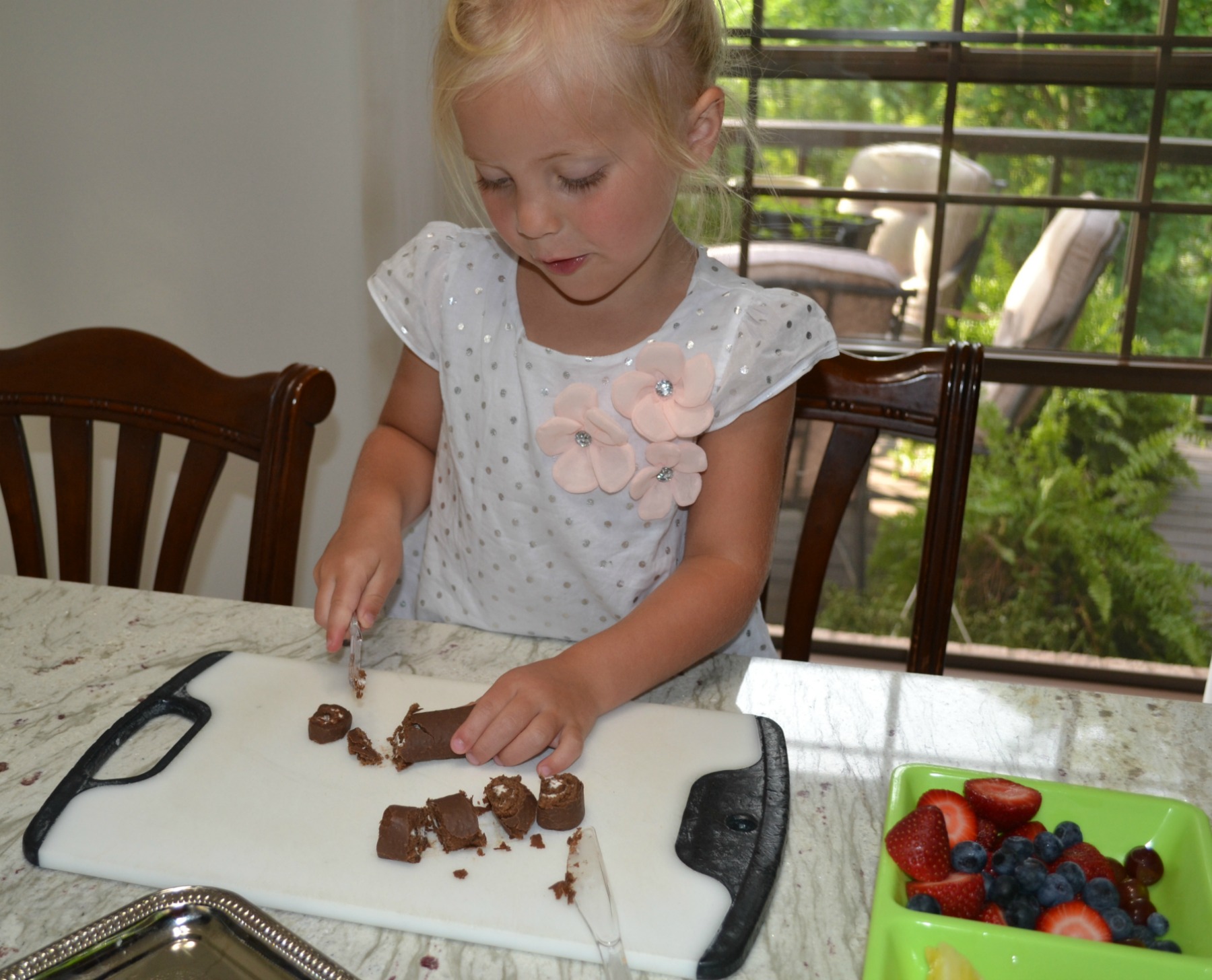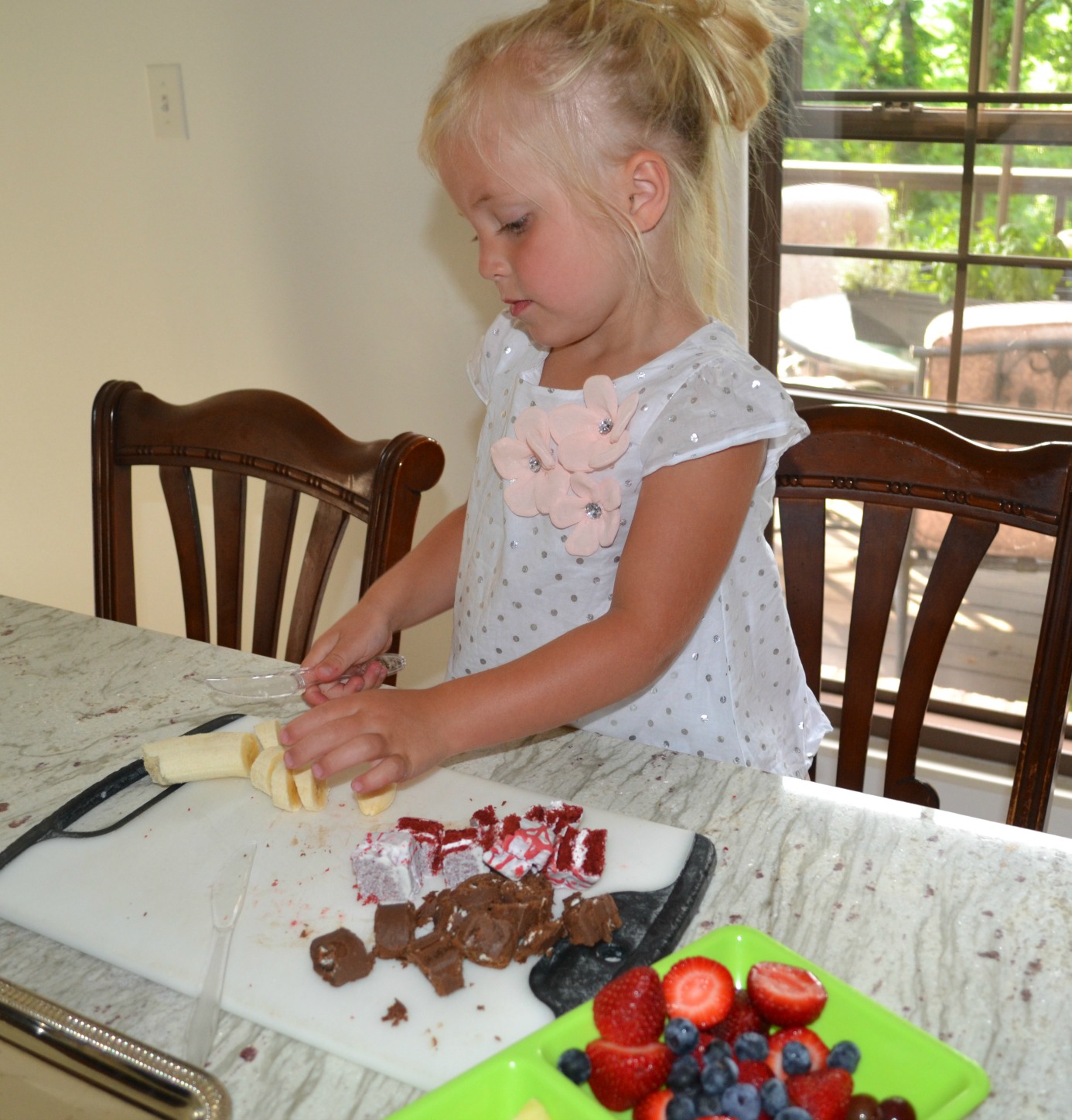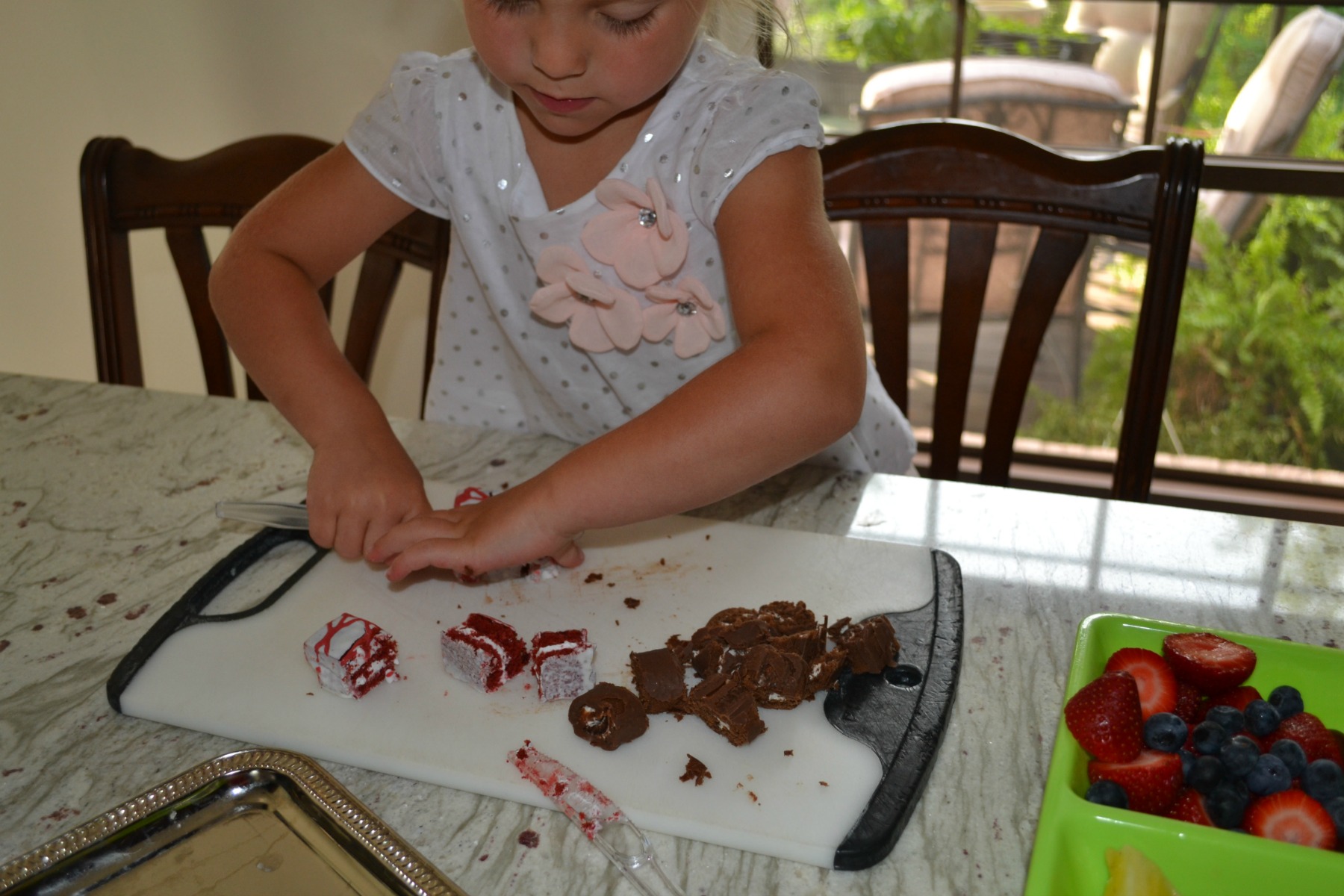 She enjoyed cutting the different foods into pieces that would fit on the small kabob sticks I gave her.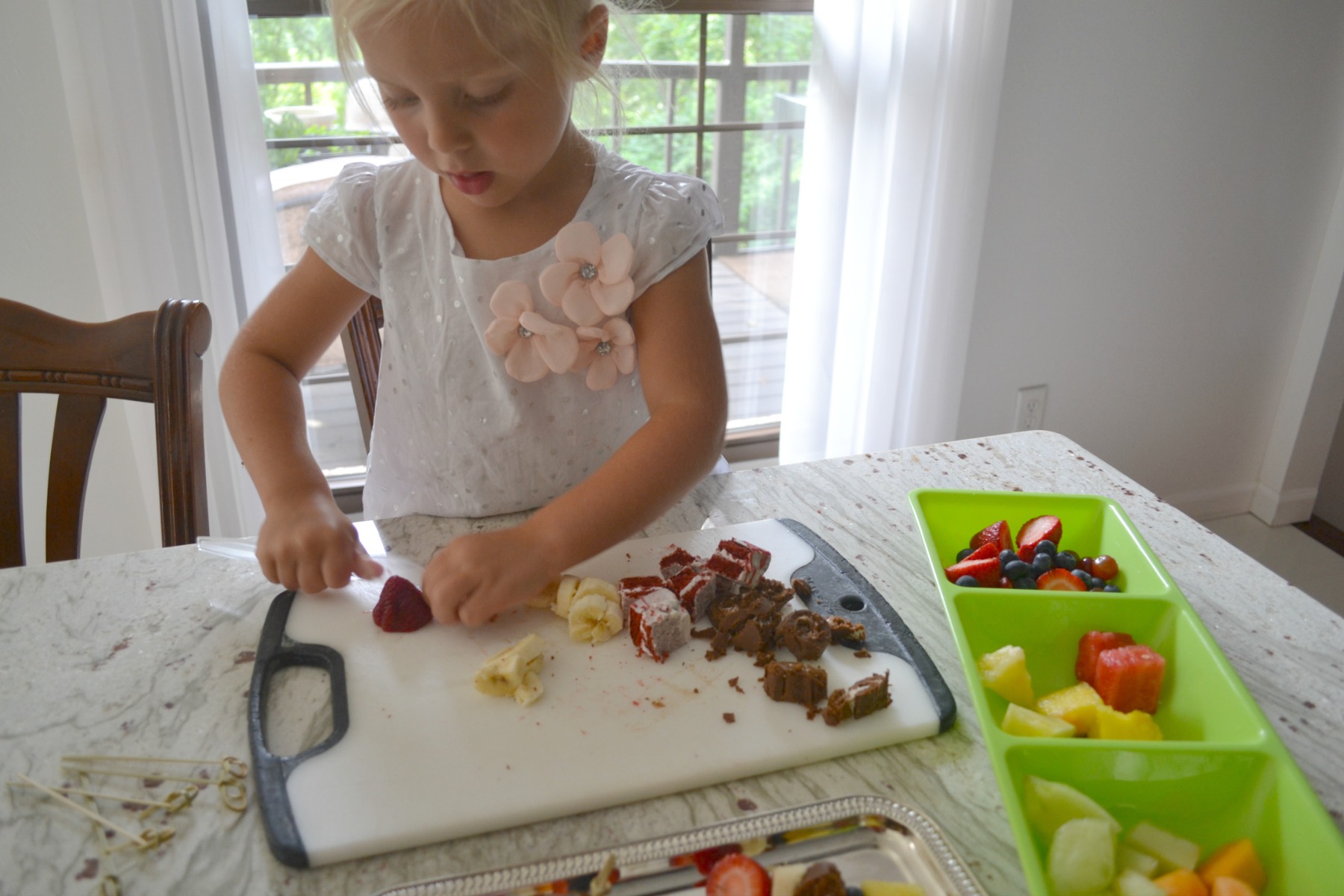 The strawberry gave her some problems, but I see from the picture, the knife was upside down. Whoops!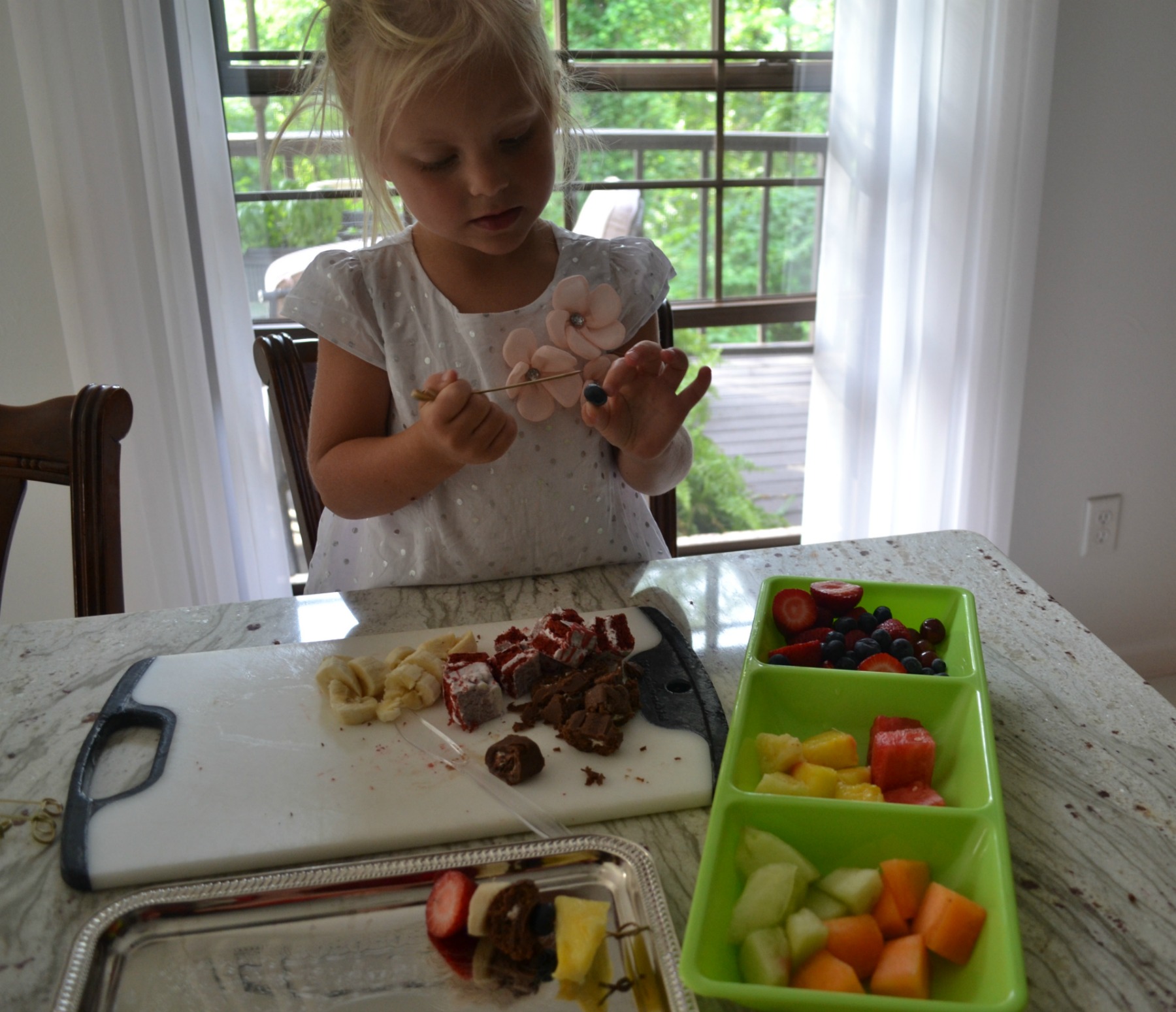 Next it was time to thread them on the mini skewer. She took her time to make sure each piece was on there perfectly.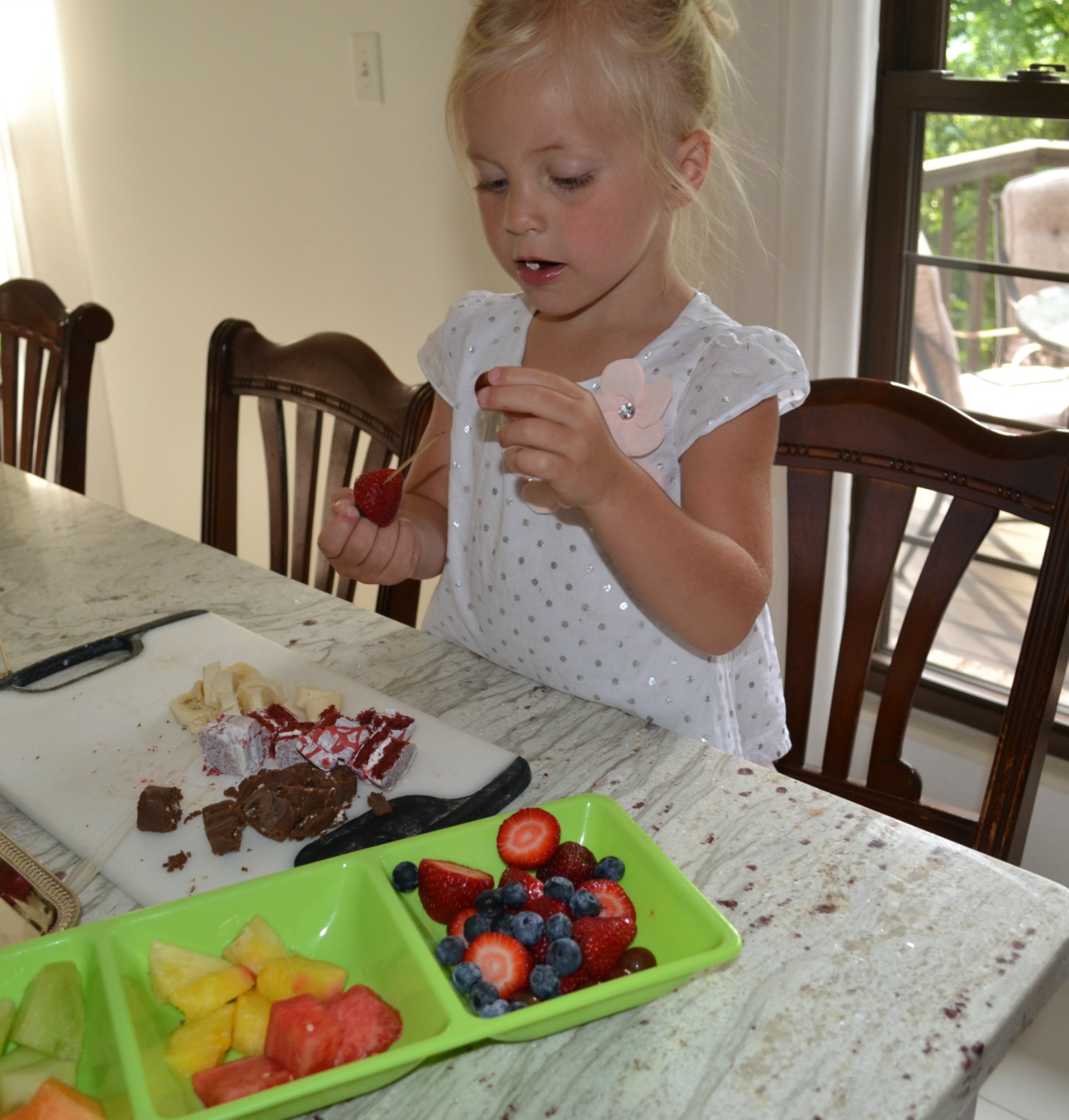 She was sampling the grapes, cheese, and some cake while working, but this is a hard job and you need energy.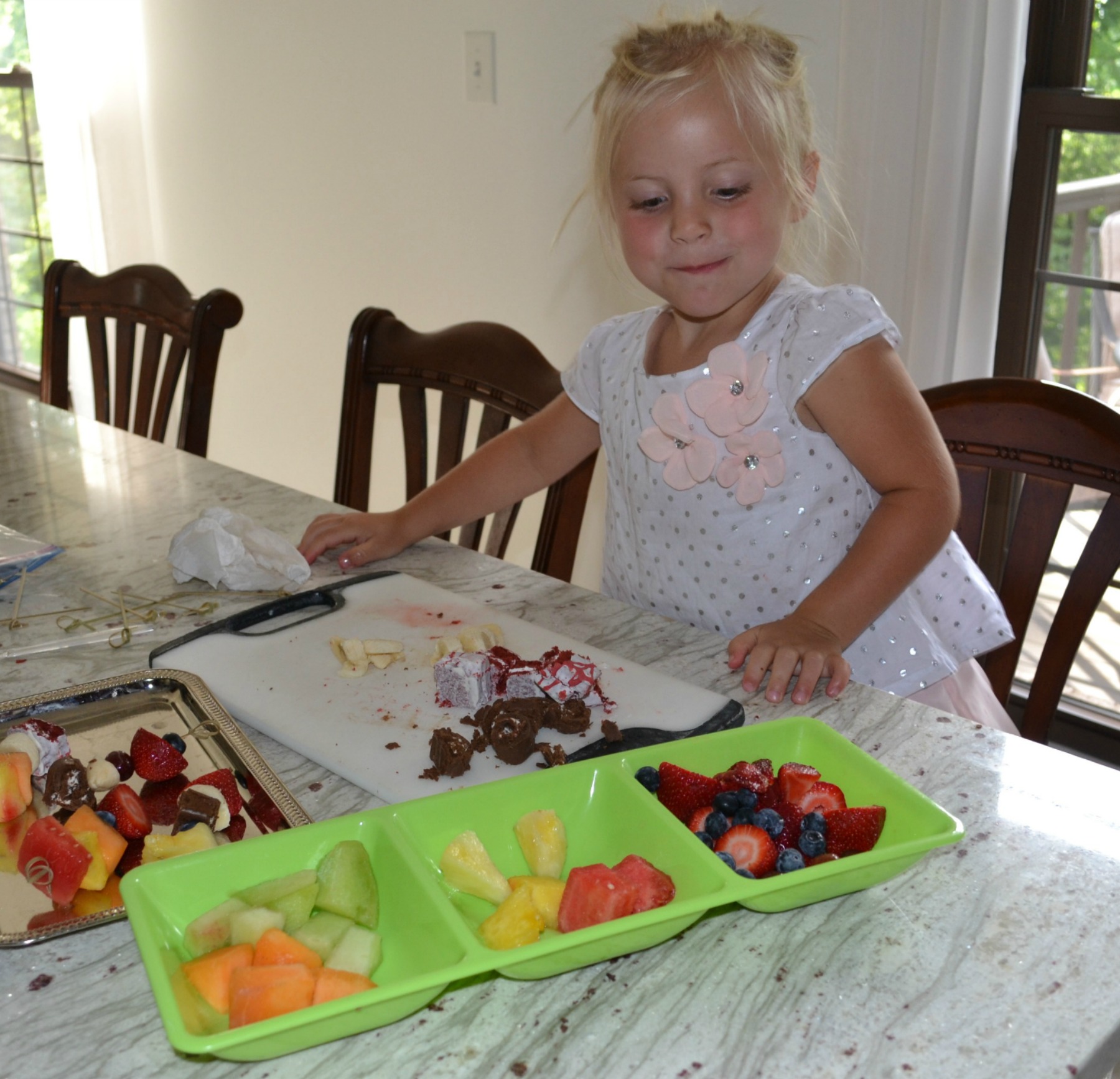 Look of approval!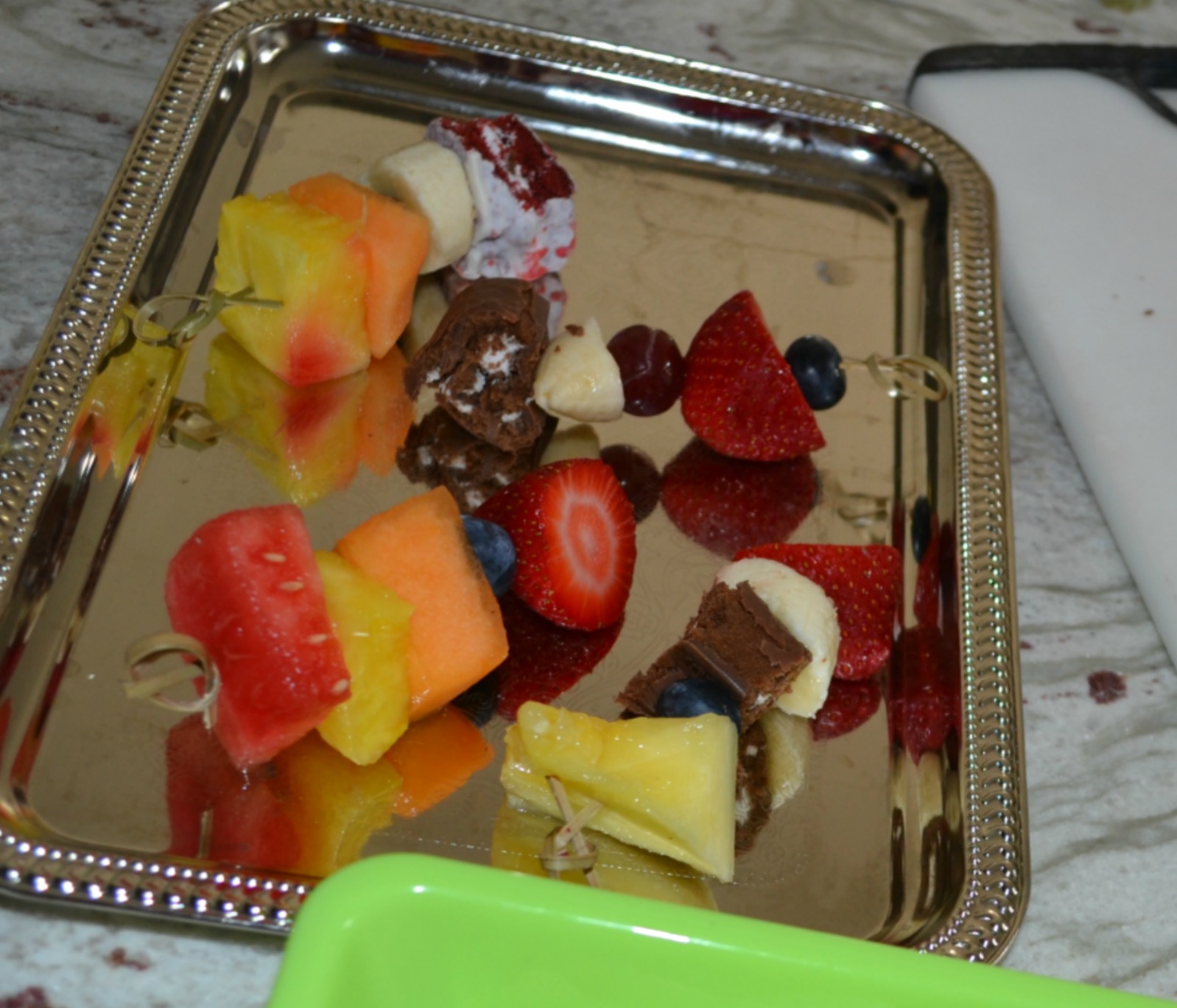 See the pretty kabobs on the sticks. She actually kept going into the refrigerator getting some to eat during the morning.
Keep some fruits, cheese, or veggies on hand and let your little ones create mini kabobs. They will enjoy the healthy snacks and develop creativity in the kitchen.
There is a Link to all of the previous Kids Cooking Classes in the top menu bar on the blog.
Please follow and like us: