A grandparent can never have enough time with grandchildren. I treasure each moment with the ones that live around me and feel especially blessed when I get to have visits with my out of town grandchildren.
This summer I was lucky enough to have some extra visits with my out of town grandchildren.
My two grandsons that live 5 hours away in NC got to spend 4 days with Grandpa Bob and I without their parents. This was a first. The next time we will try a whole week. I got the opportunity to fly to Denver Co a few weeks later to spend 4 days with my two grandsons that live there.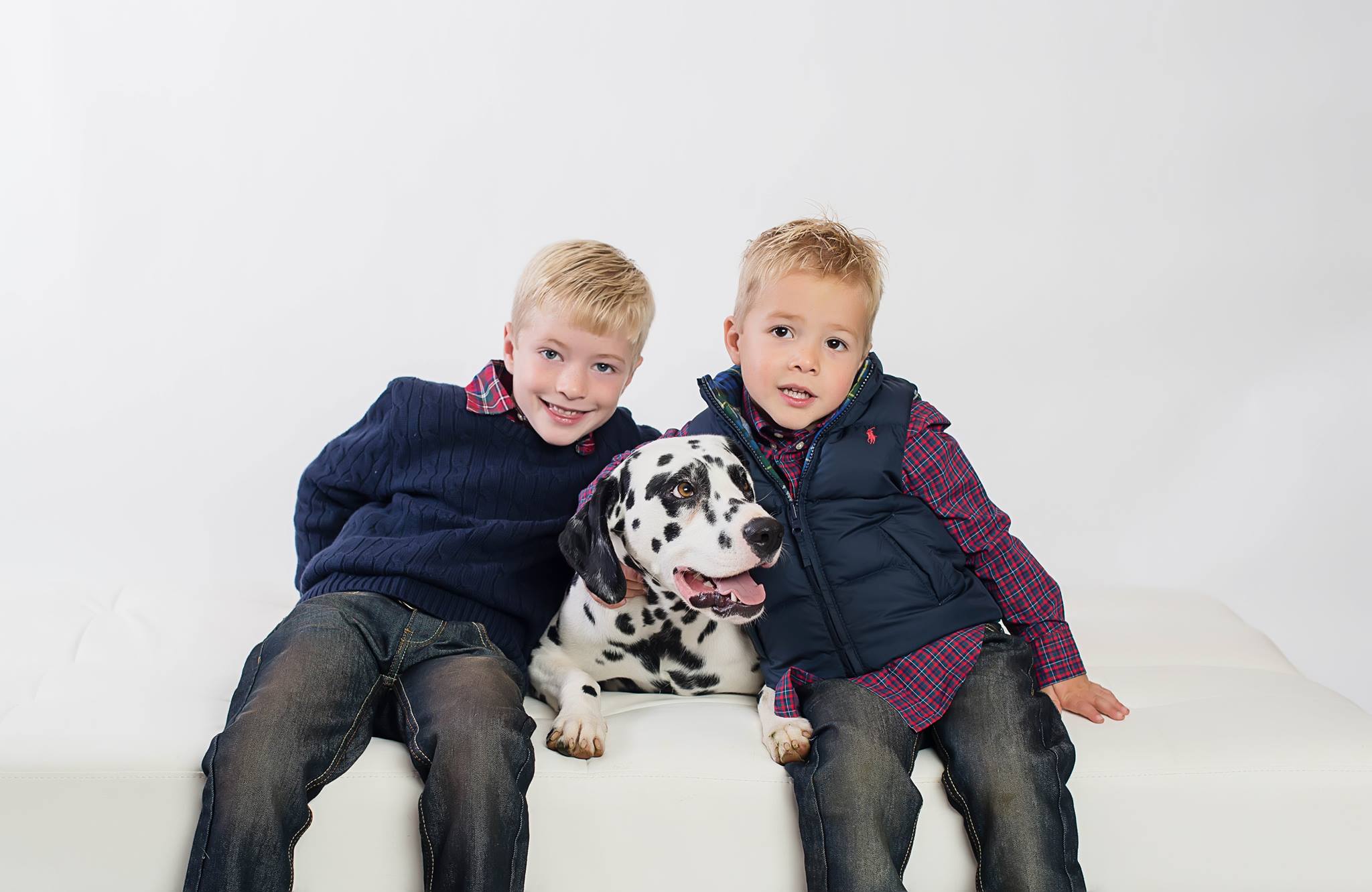 The NC boys are ages 4 and 7. They were so happy to stay with me as well as visit with their aunts, uncles and cousins. The 4 days we had went very fast and were full of activities.
We have 10 acres of land and our house is surrounded by woods. They wanted to build a cabin in one area of the woods. They said this will be their secret hide-out. They carried wood from Grandpa Bob's big building. I took them to the Dollar General Store and they found everything they needed for their camp such as flashlights, string, tiki torches, solar lights, little stools, and some things that looked like hoses.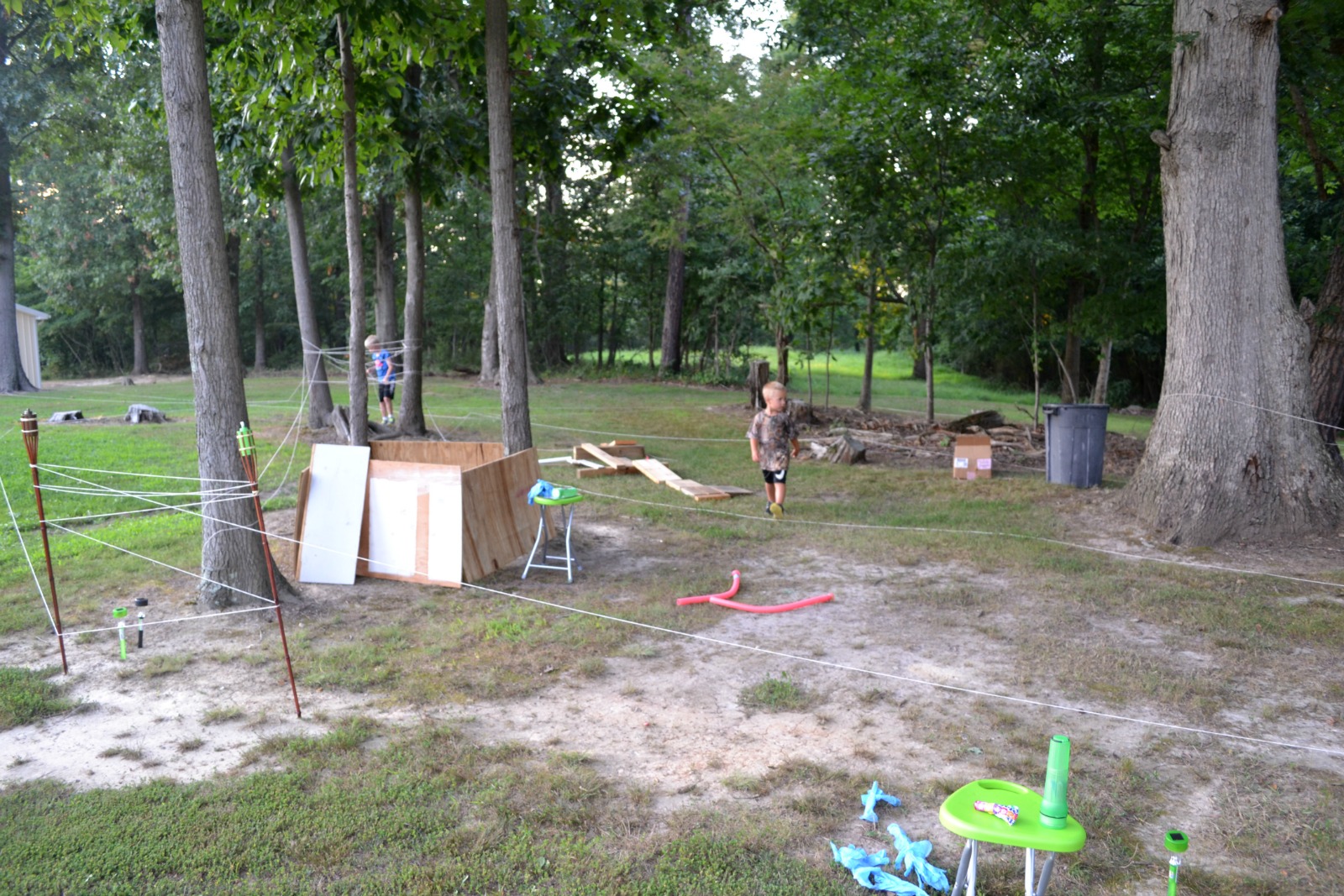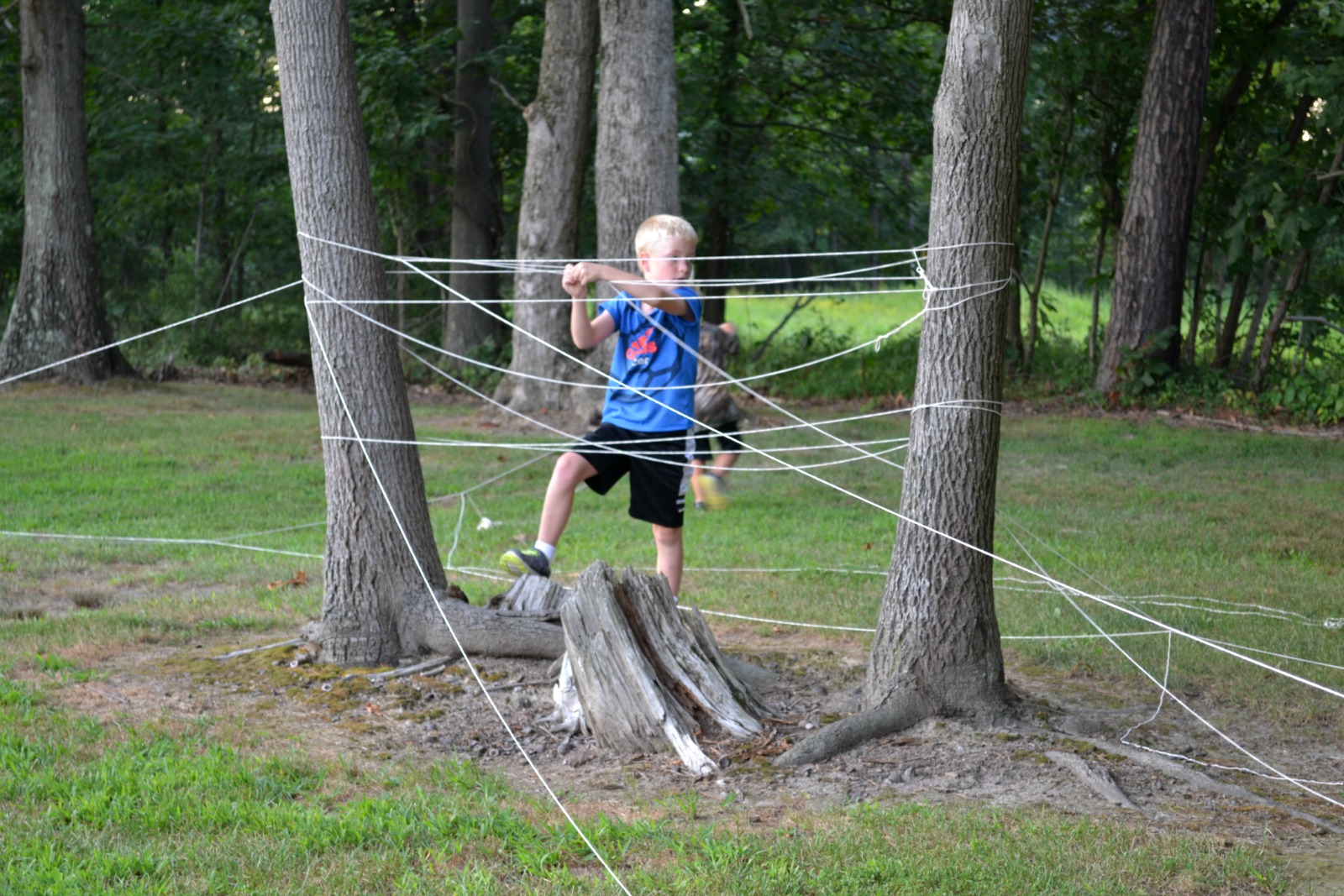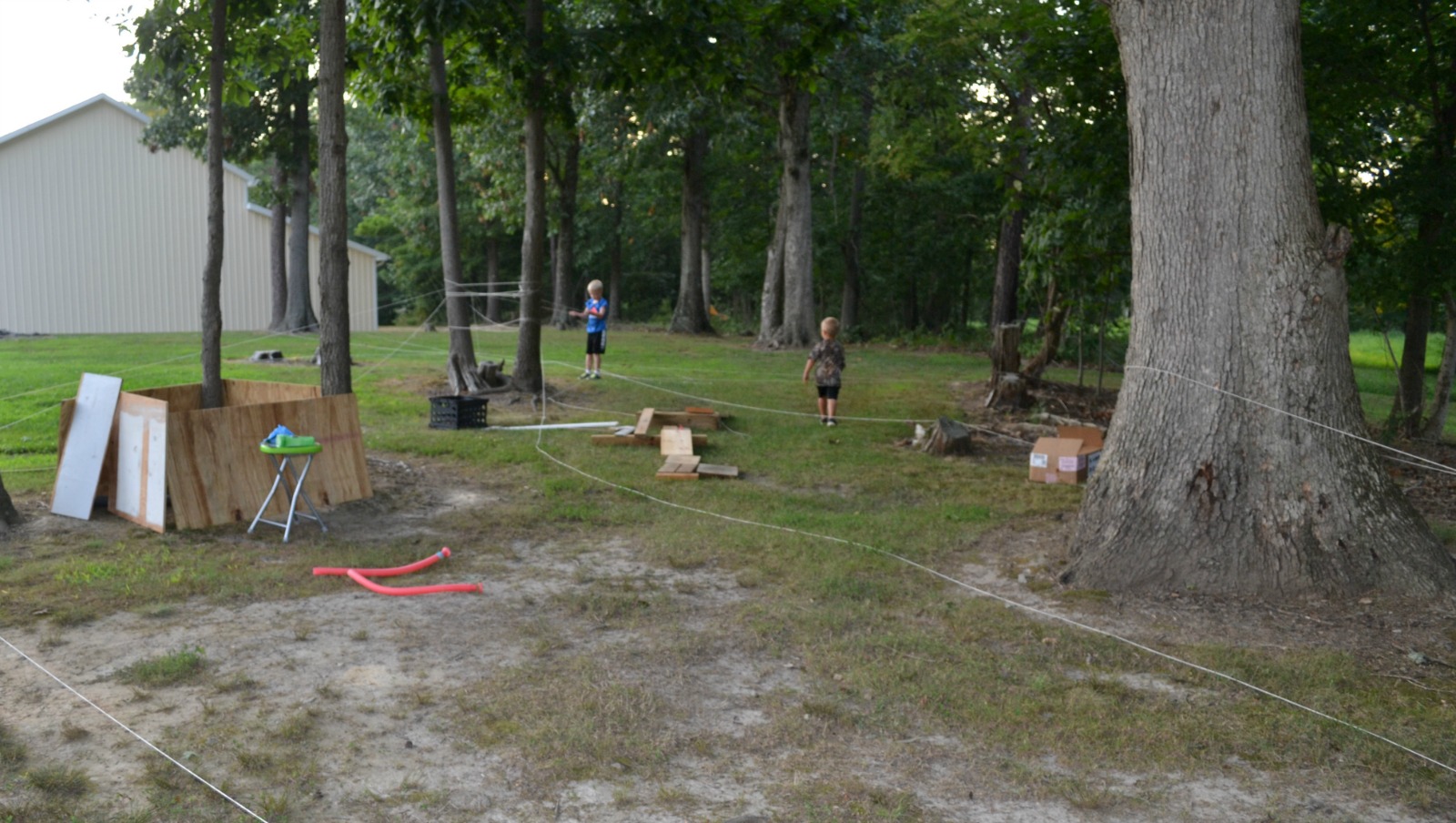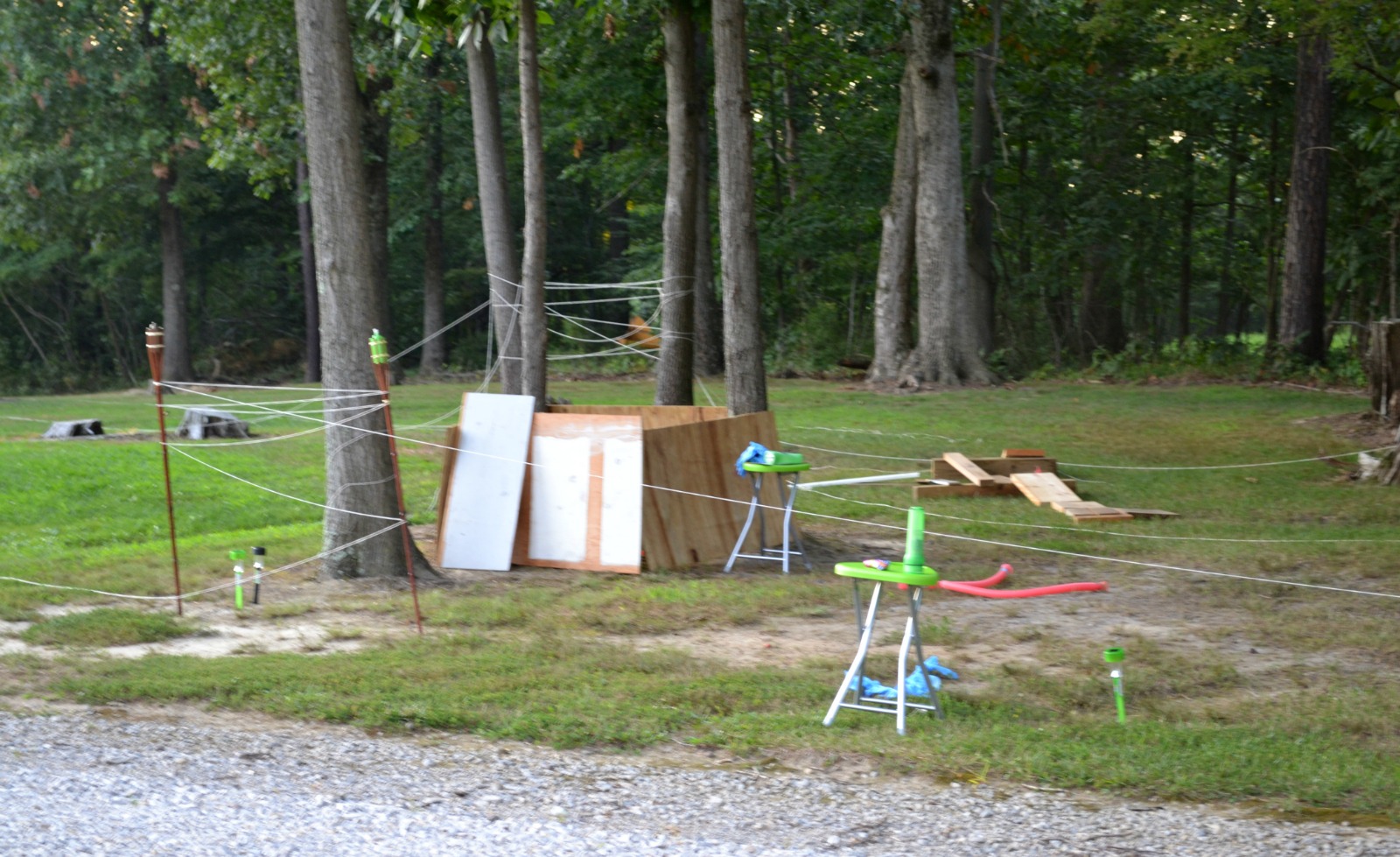 They spent hours each day at their "Deer Camp". We did see lots of rabbits and a mama deer with a fawn came through each evening.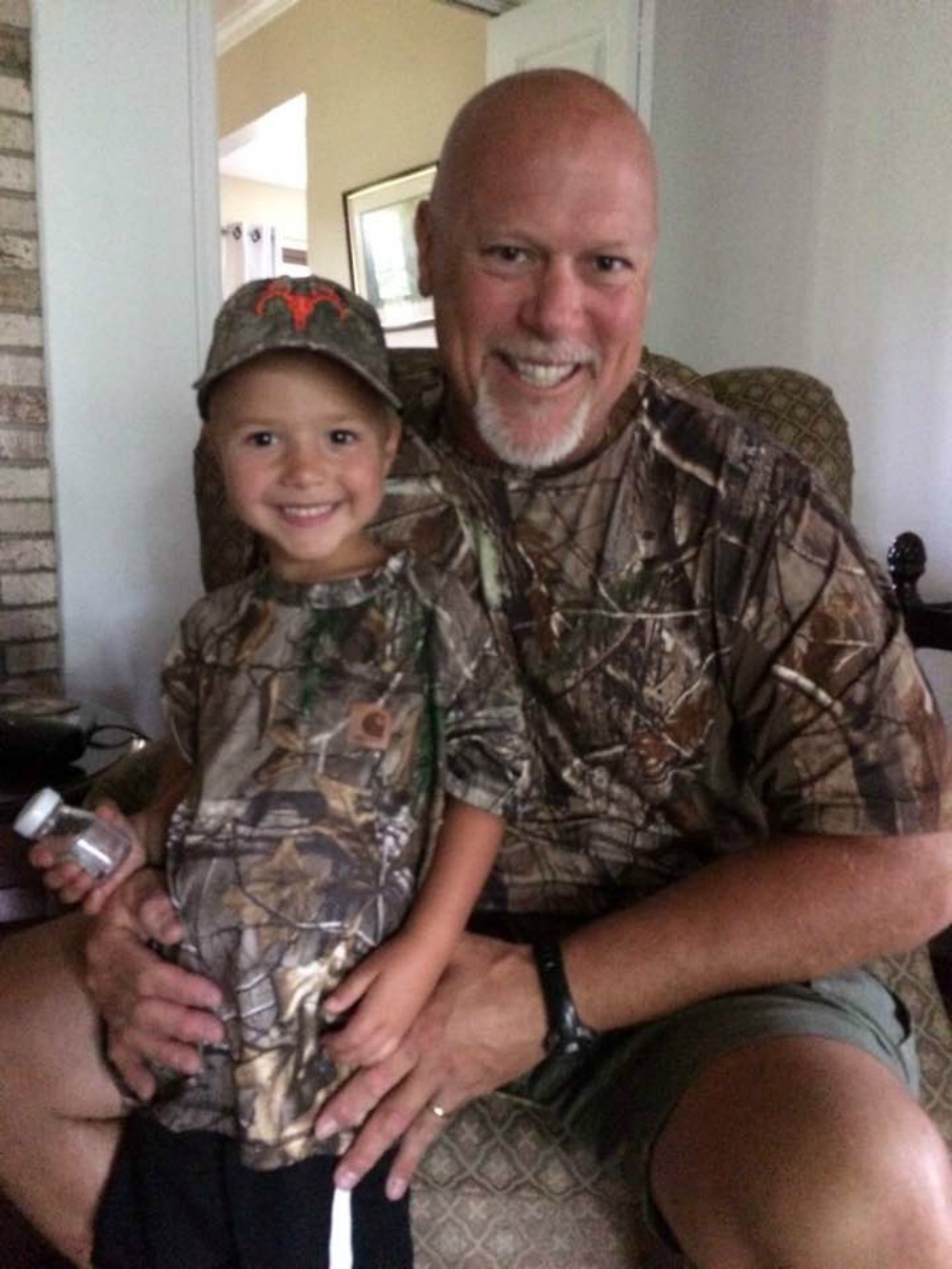 There was lots of fun at Aunt Nicki and Uncle David's house with everyone. They have a big, beautiful lake so every day is a party there.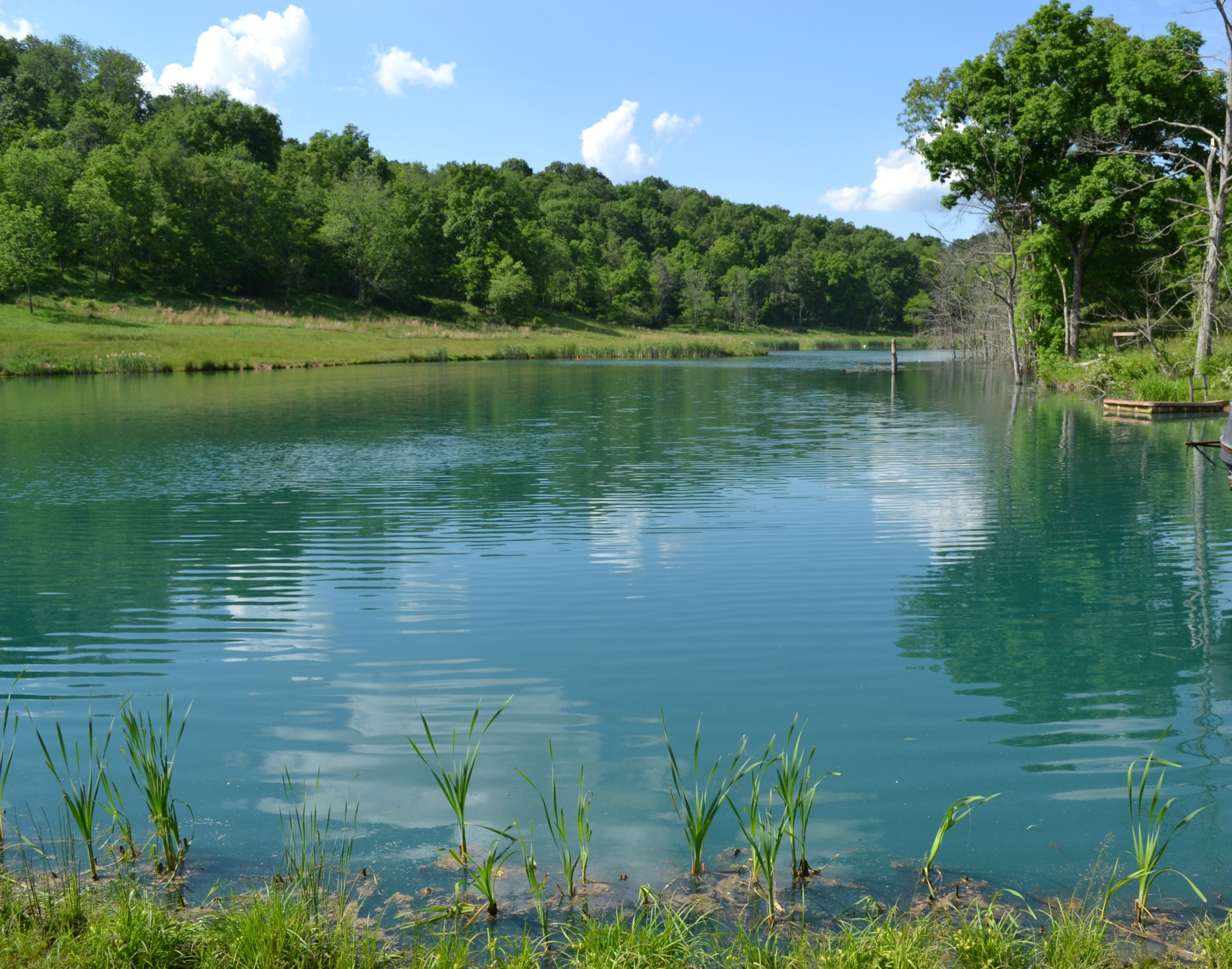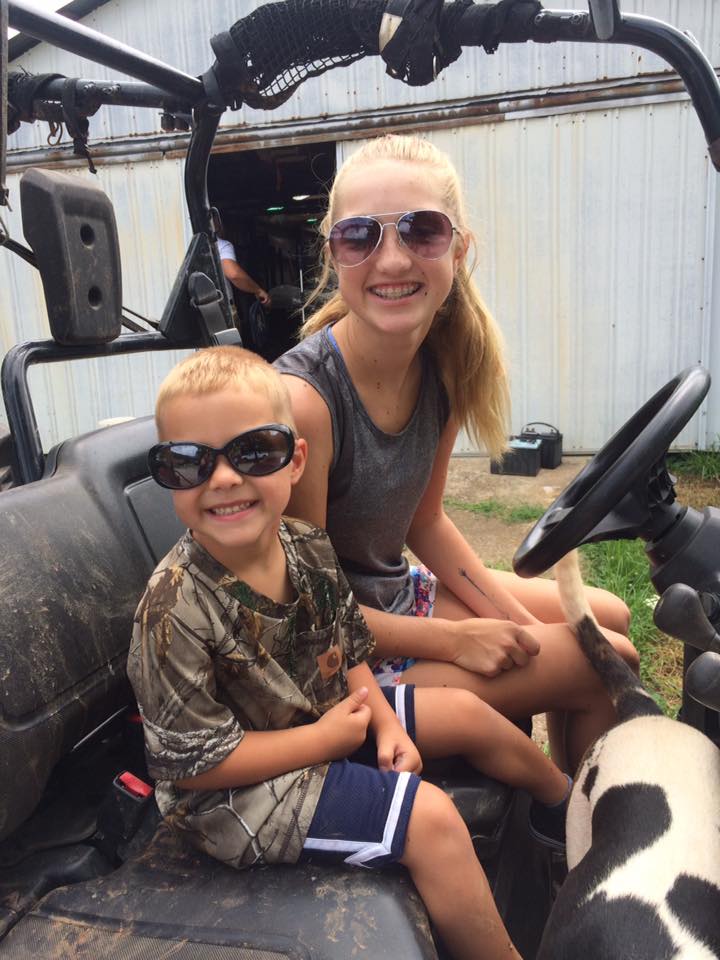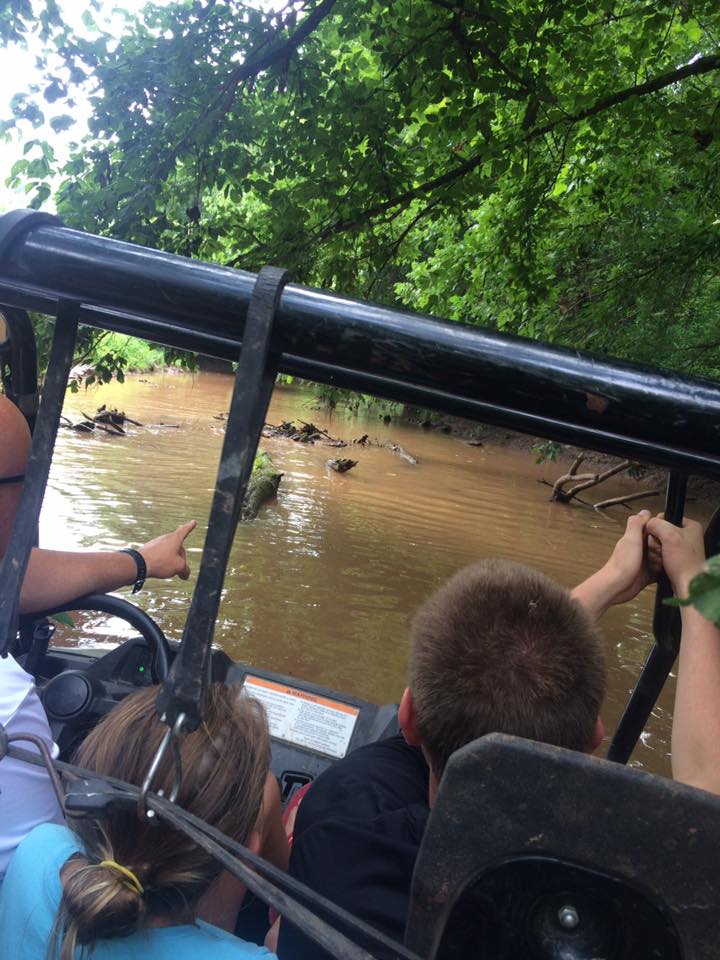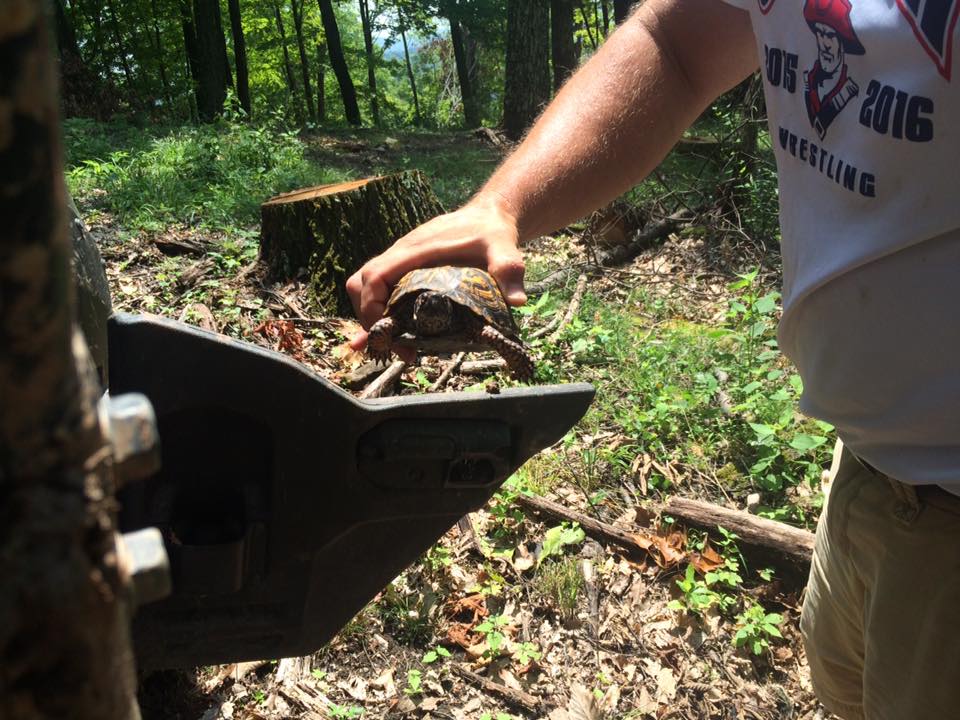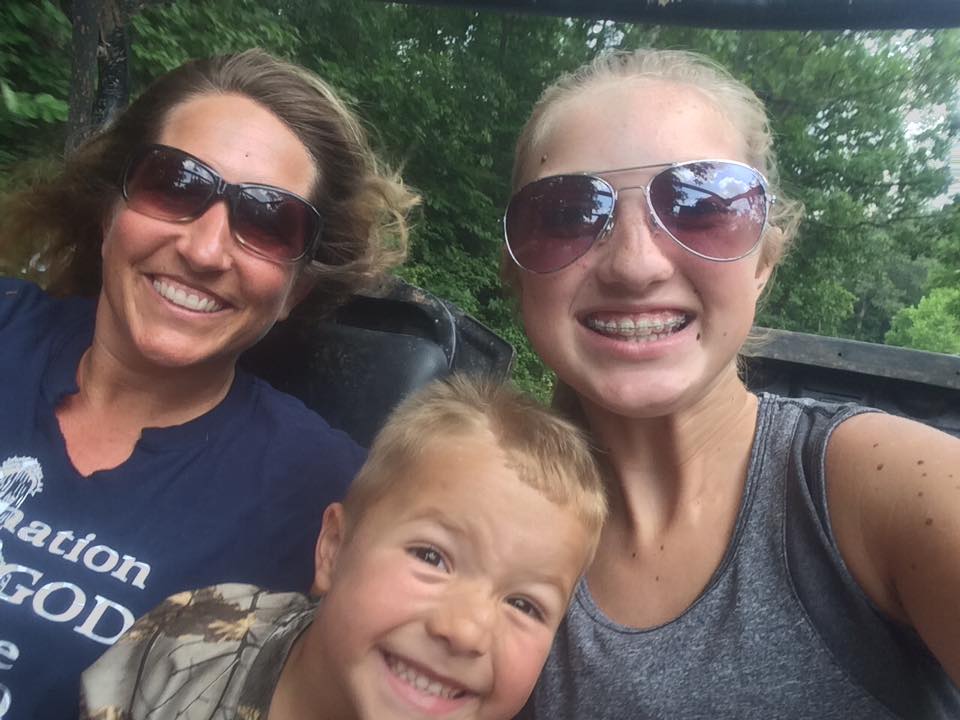 Swimming, tubing, rope swing, rides in the side by side, picnics, and fishing were part of the activities they got to do.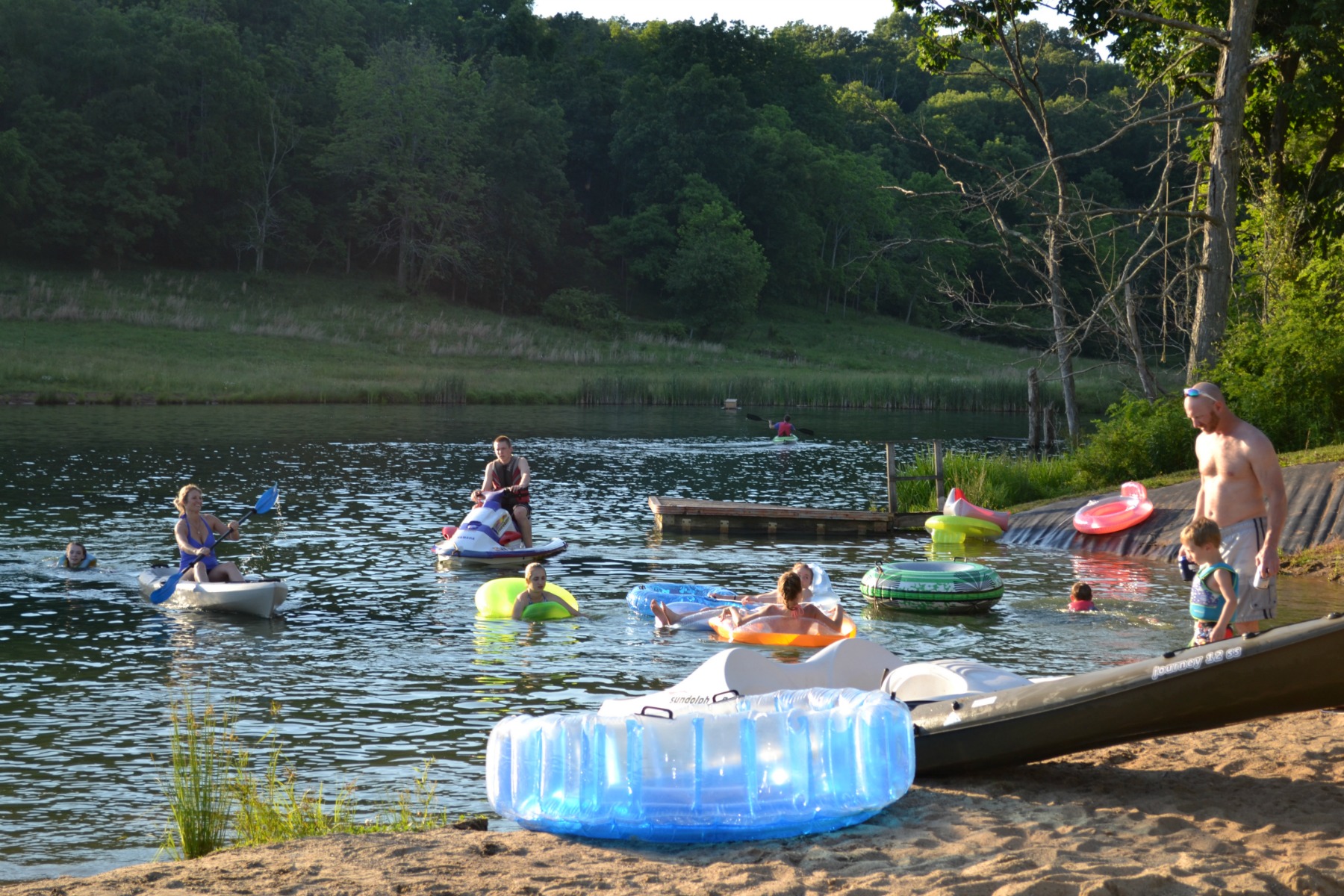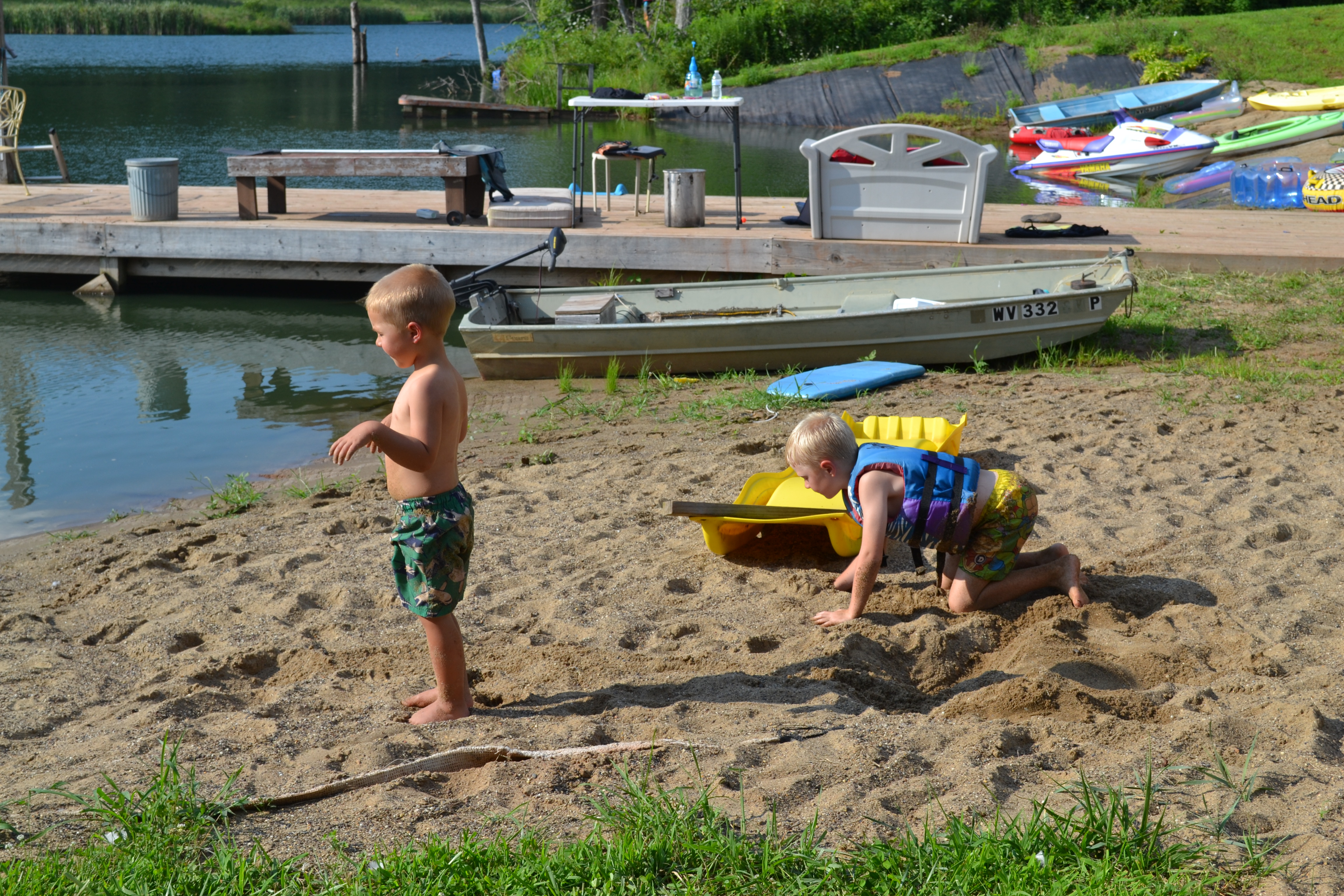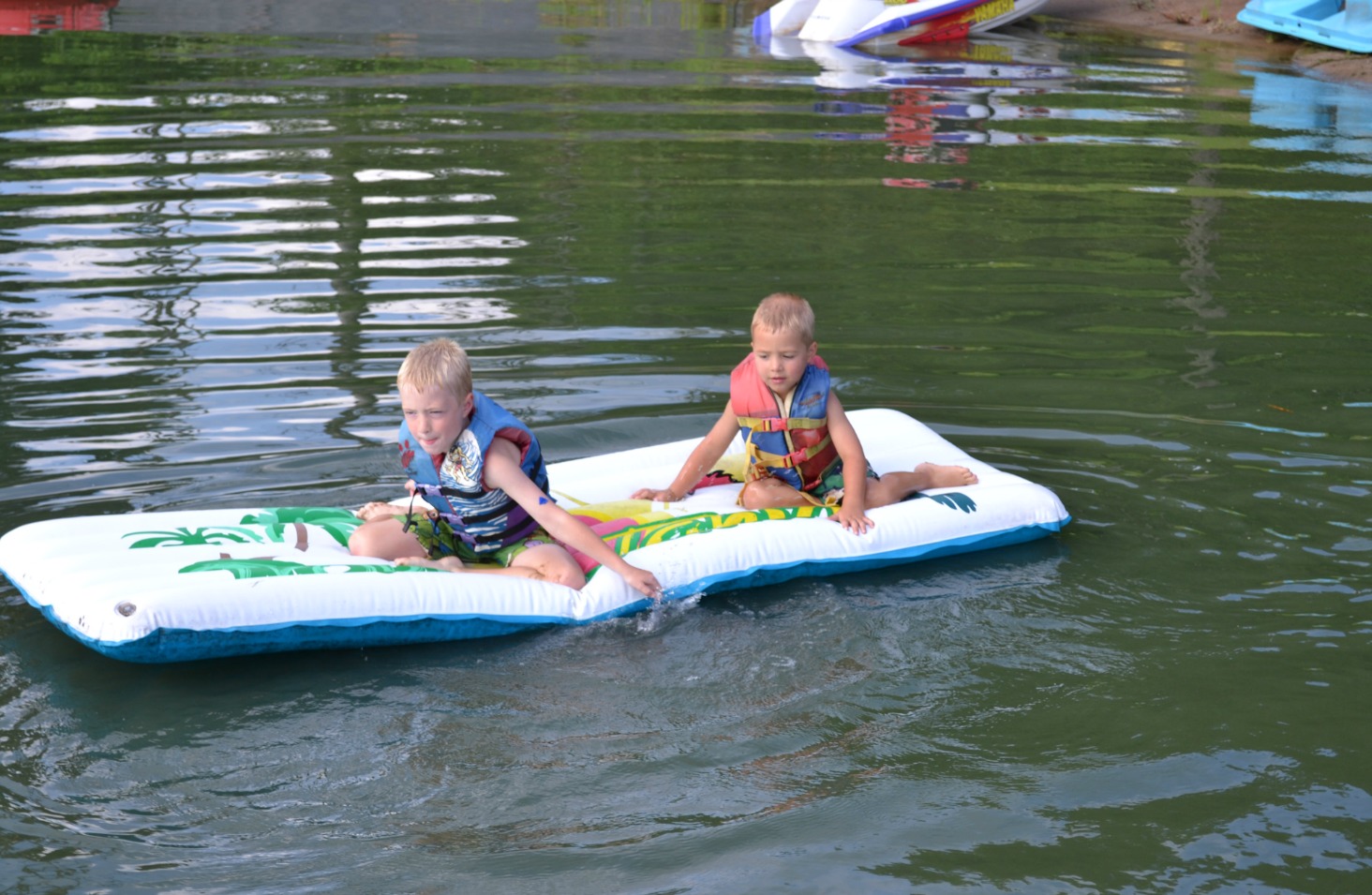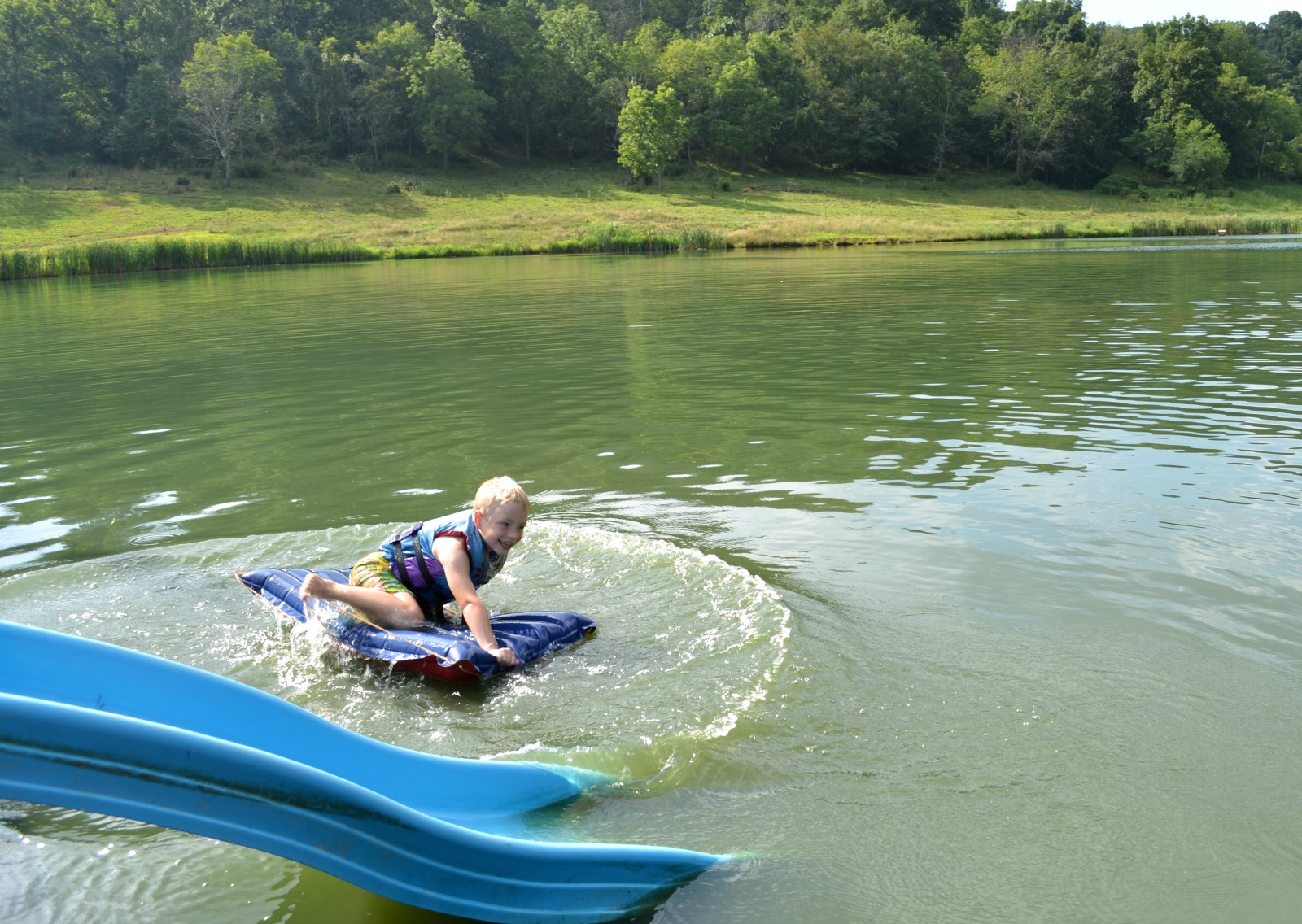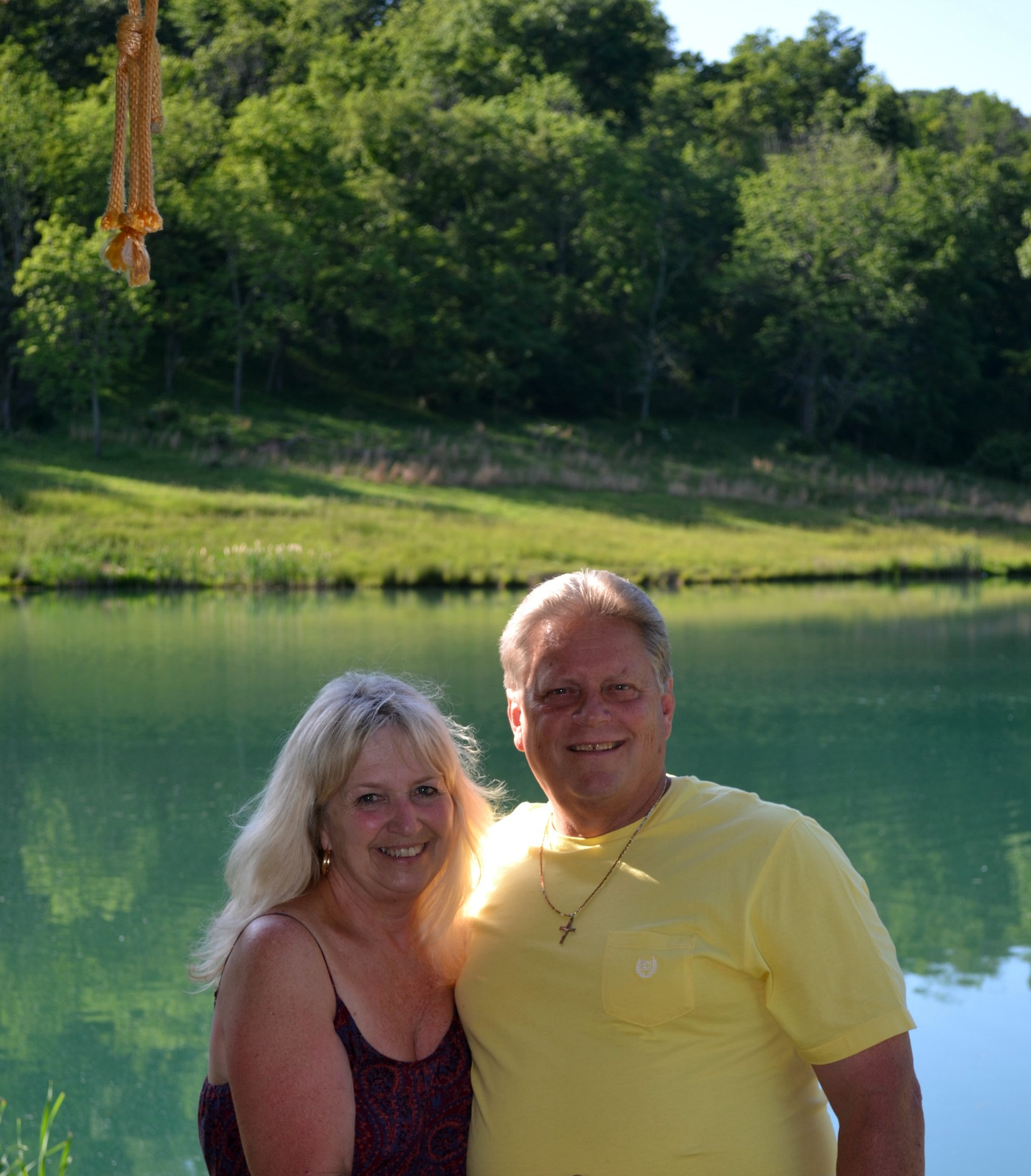 We also celebrated the 4 year old's birthday with a "Camo" themed party at the lake. The boys helped make desserts.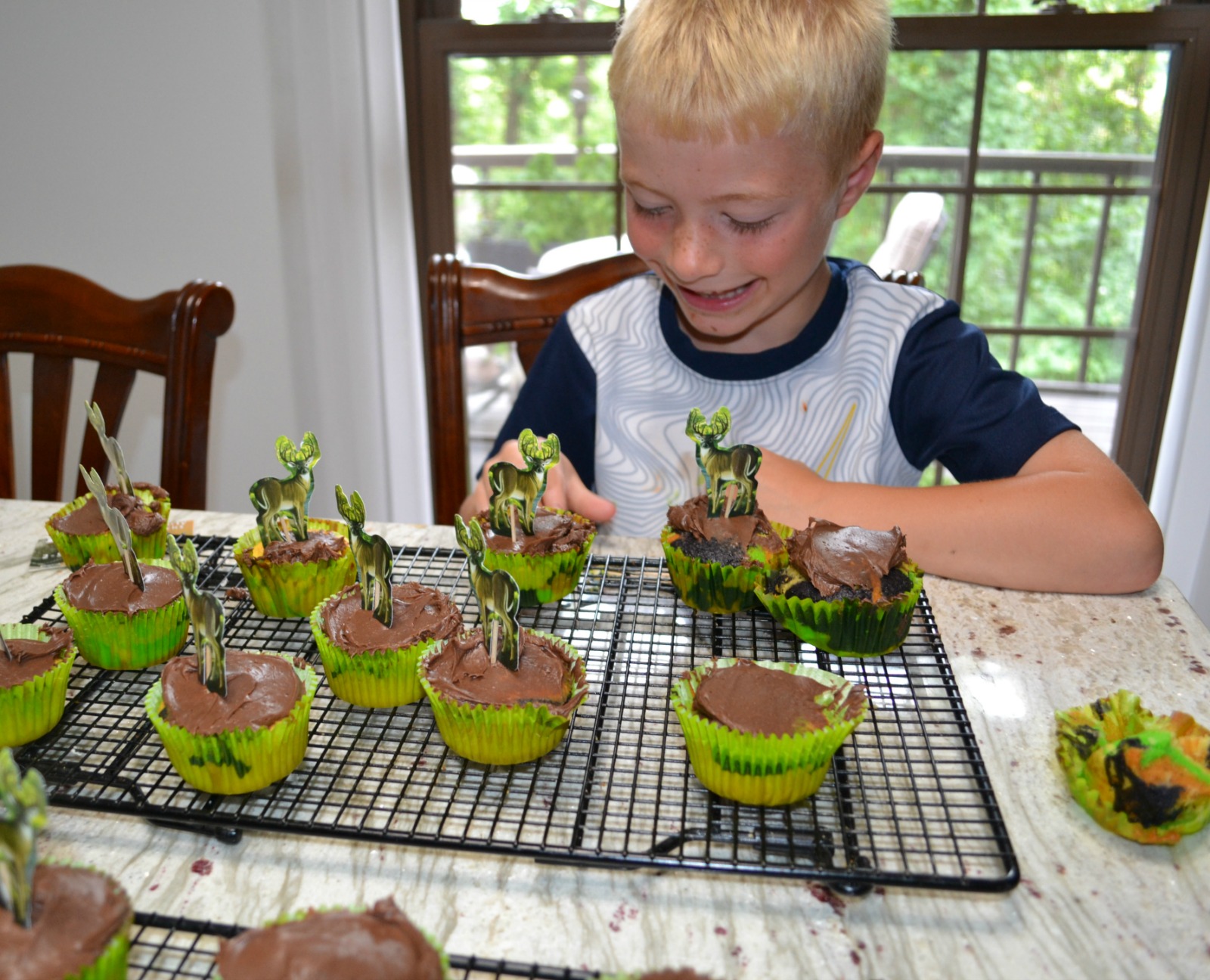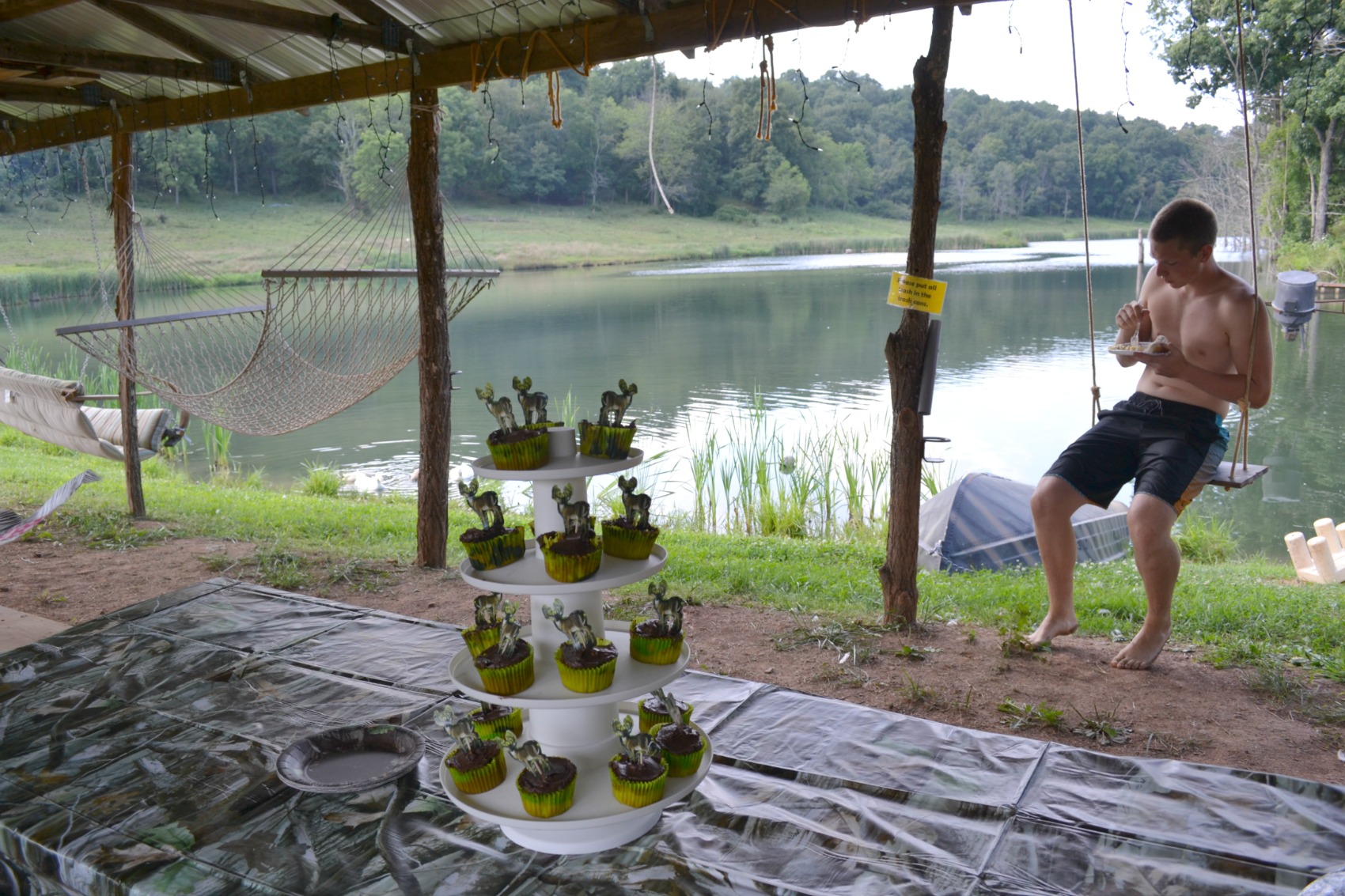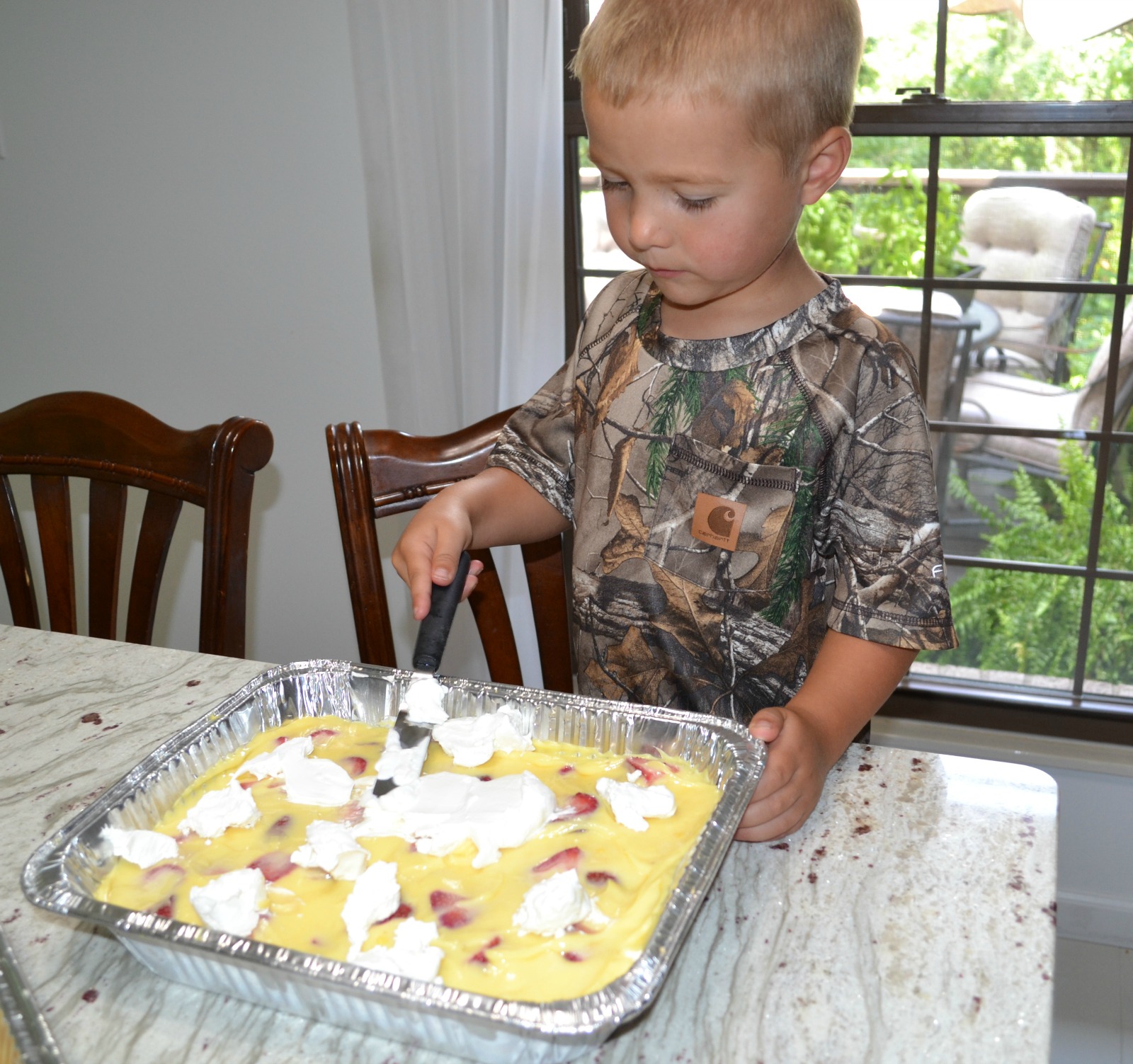 Please note the cookie tray that the 4 year old made.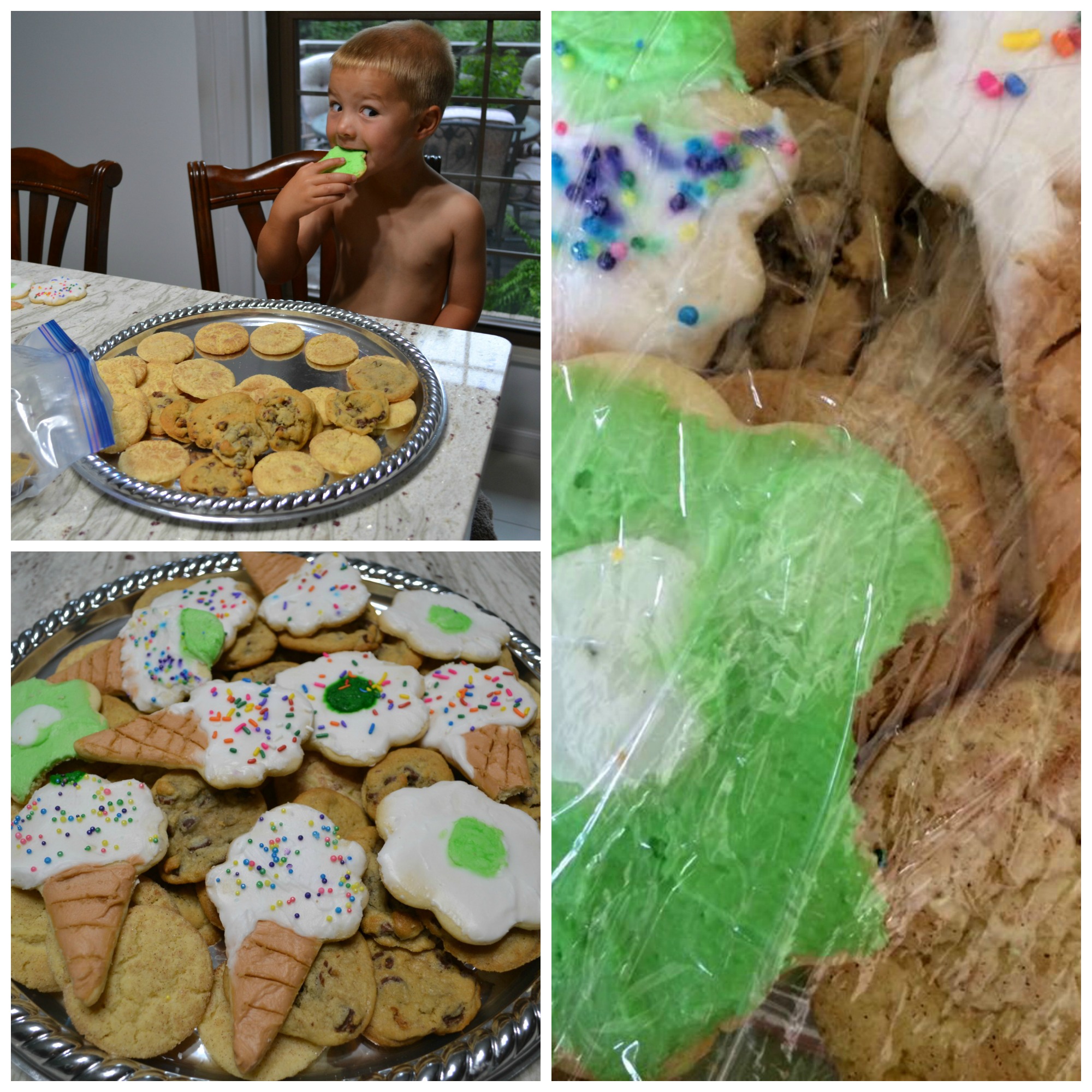 I did not find out until the next day that he had taken a bite out of one of the cookies and put it back on the tray!
We all had such a great visit and they said they wanted to stay 7 more days. I hope we can try that next summer. I do get to visit with these cute guys about every month or two since they are only 5 hours away.
Two weeks later I flew across the country to visit the 2 grandsons in Denver, Co that are also 4 and 7 years old.
They had big plans for me and the number 1 was to go to Target to buy some Nerf guns they had been looking at that they knew I would buy for them.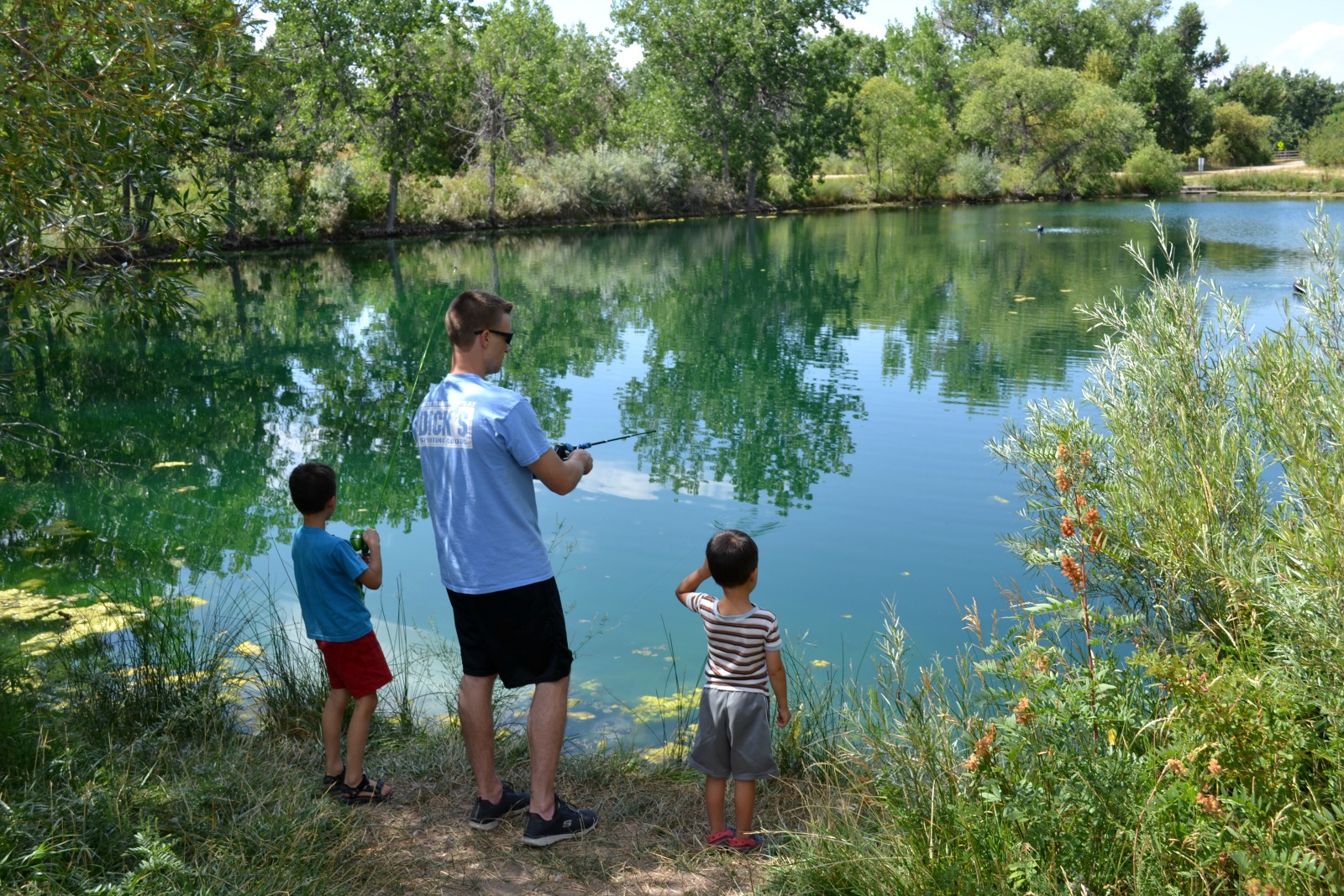 We took several walks, went shopping, did some fishing in a pond near their house, made Rice Krispy squares, and played a lot.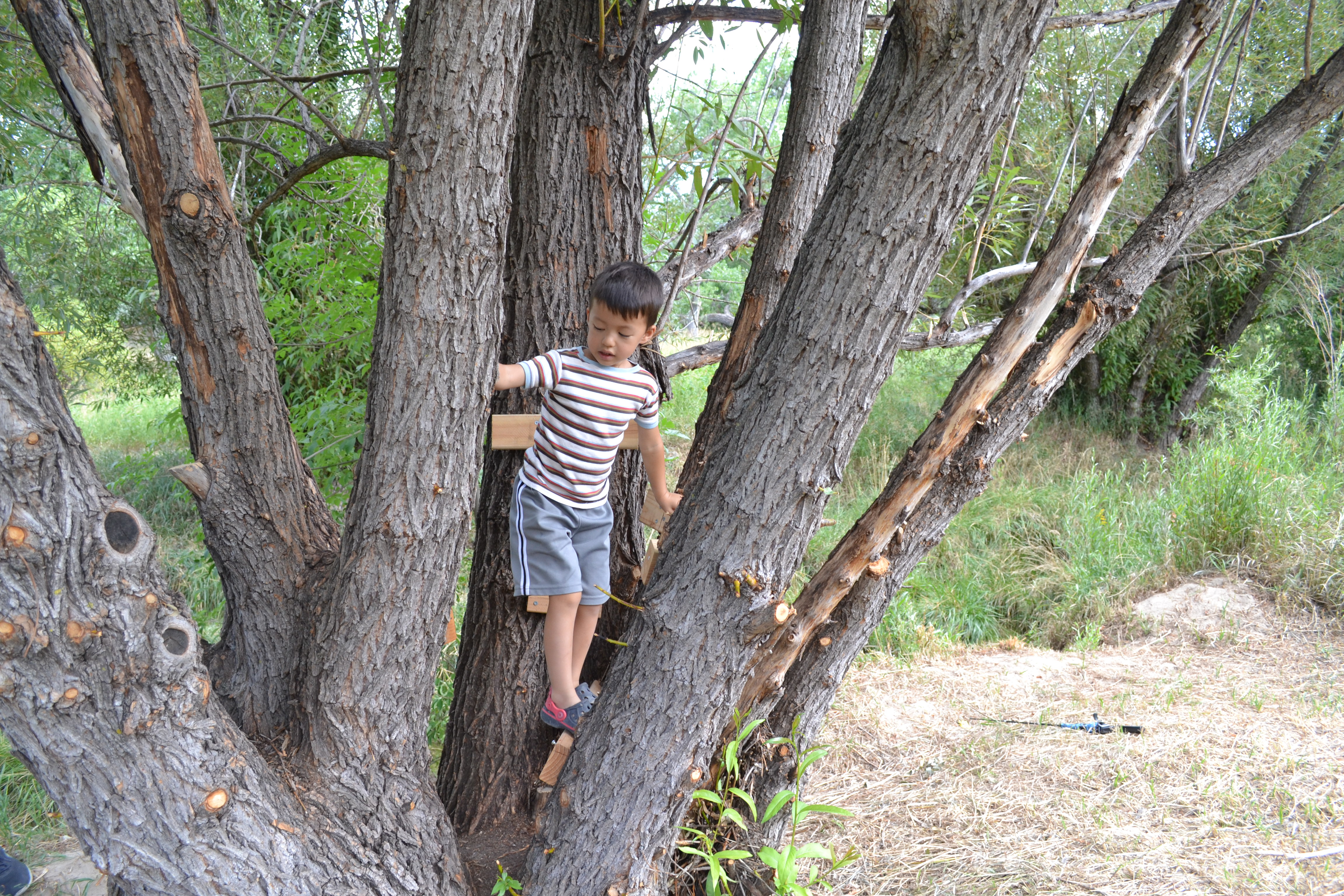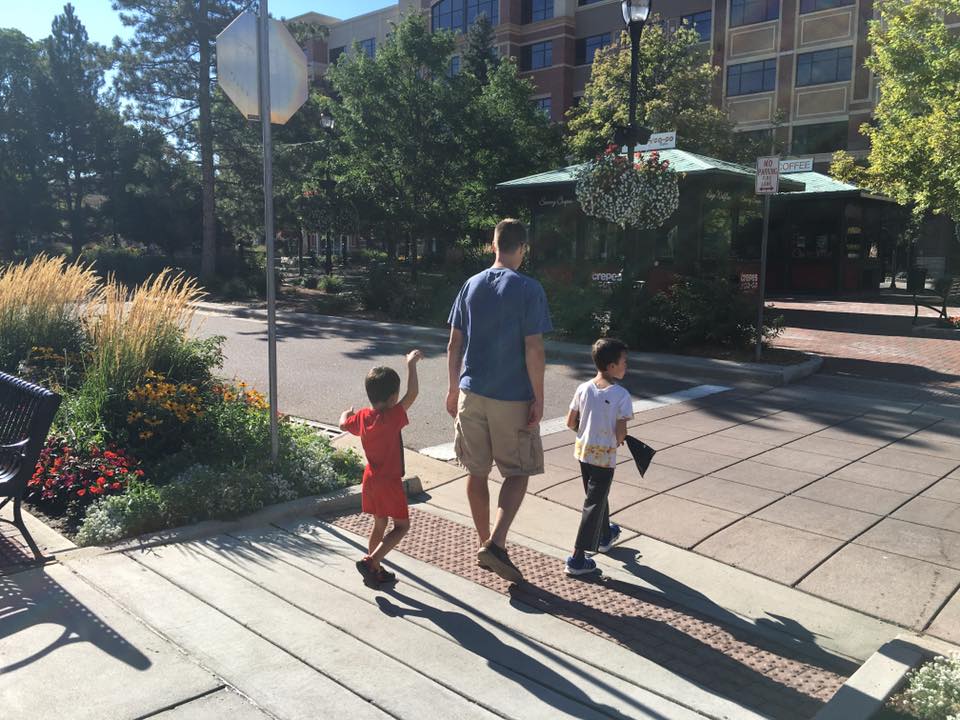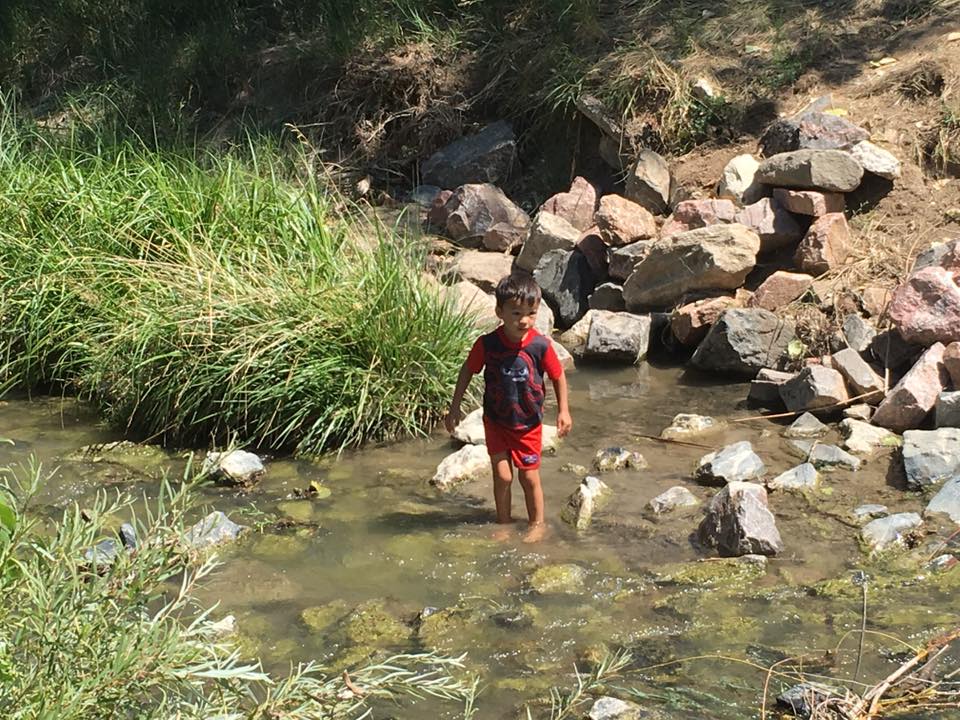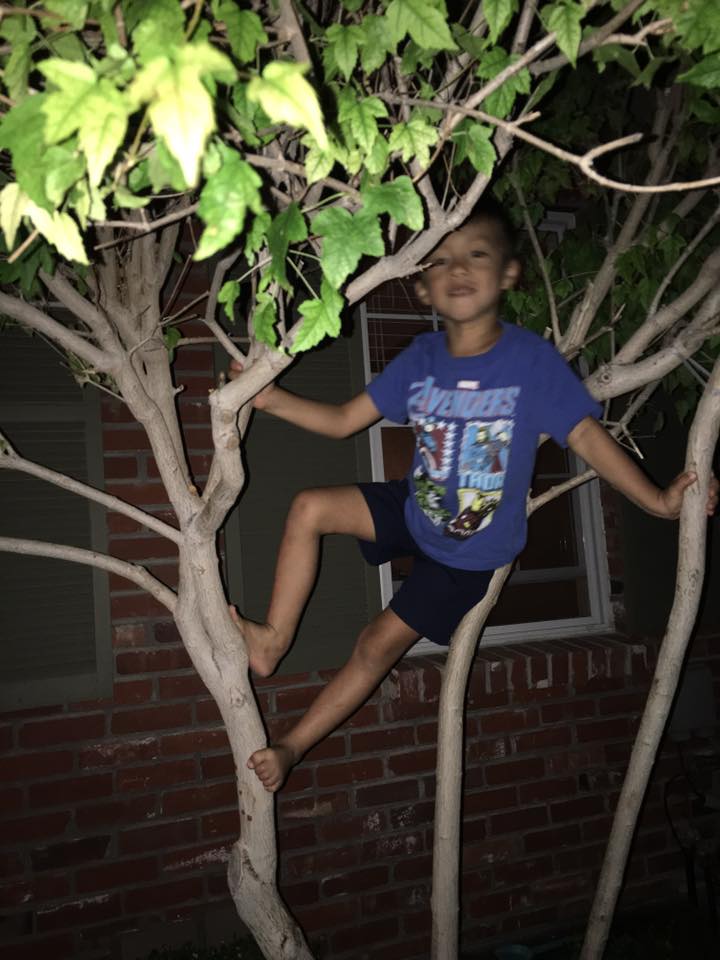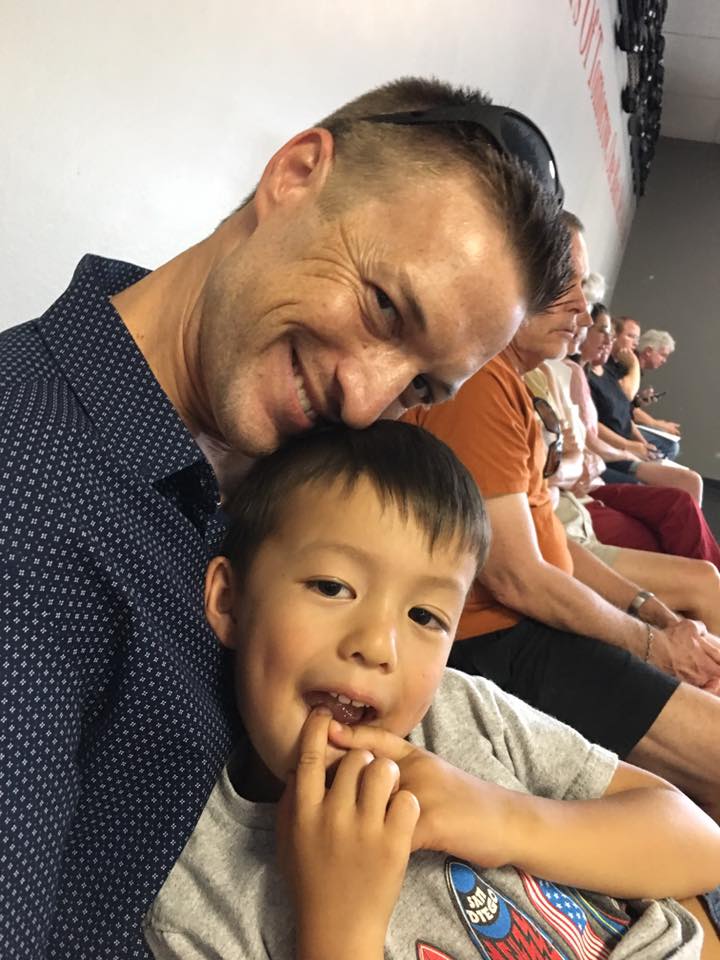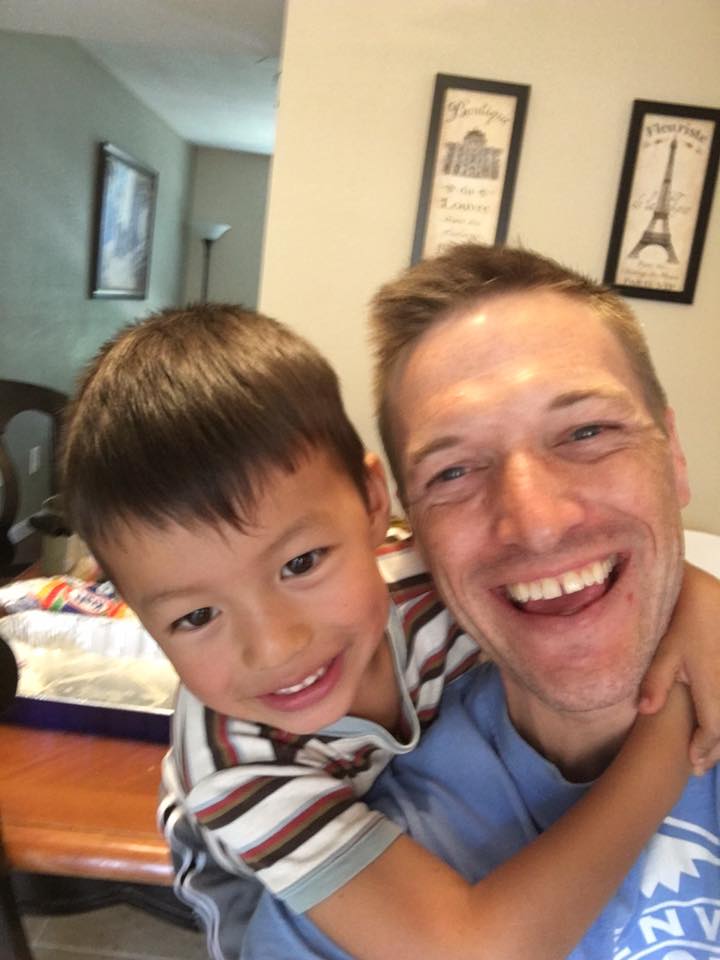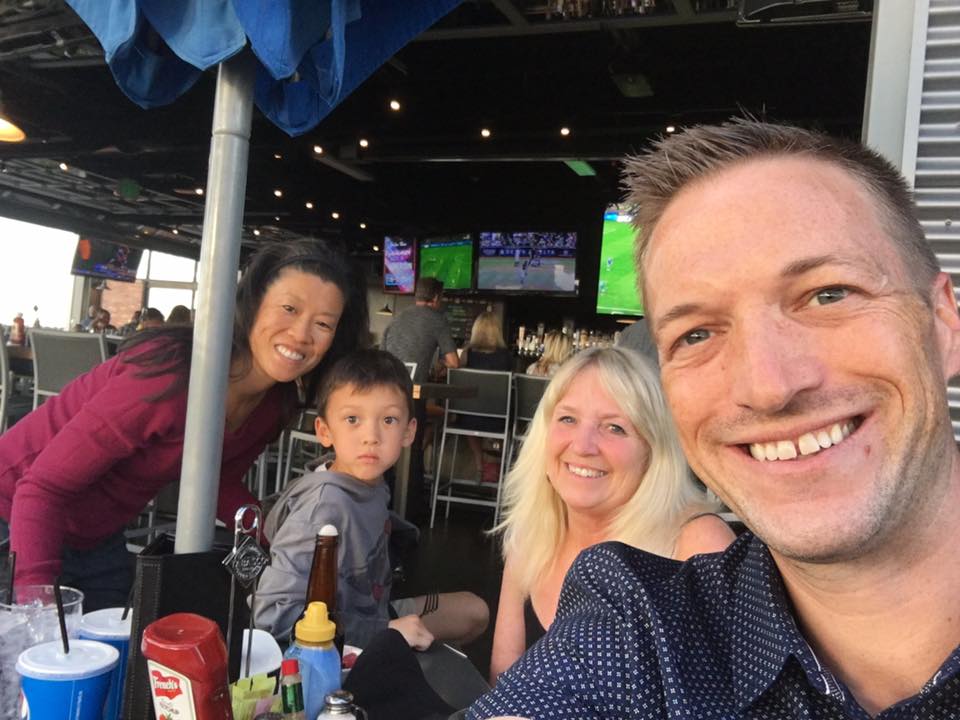 Denver is so beautiful and we were able to eat at some wonderful restaurants. We ate at Lodos which had rooftop dining and beautiful views of the mountains. I was just in awe of the beauty.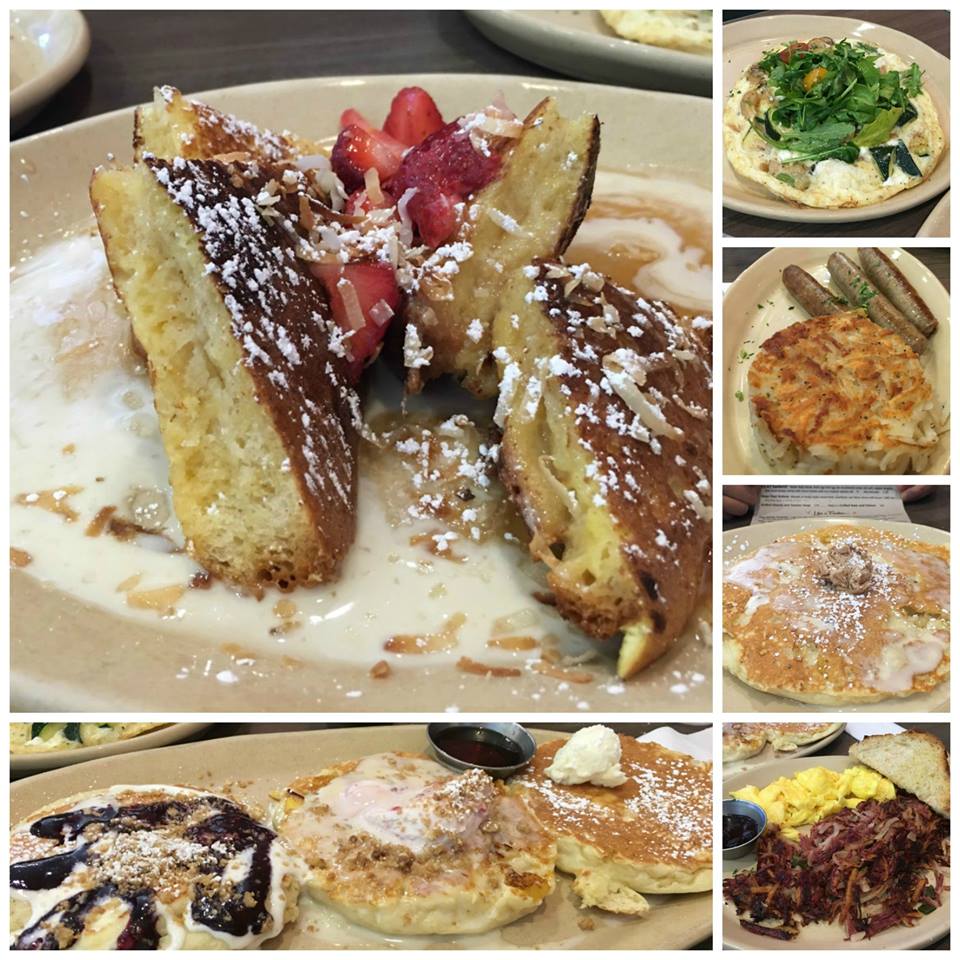 We had breakfast one day at Snooze. I have never been to one of these restaurants. We ordered a variety of foods to sample and share. If you ever have the opportunity to eat here, don't miss the chance.
I also got to attend a Karate lesson that my grandson and daughter-in-law had that week-end.
The highlight of this weekend was getting to see the annual Regatta that my son and his friends participate in. They started this tradition about 5 years ago. My son has a large, running creek close to his house that has waterfalls, lots of bends and a wide creek bed. The family members each build a vessel to be entered into the race. The entries are made of so many fun things. Their creativity amazes me each year!
They start their day with judging the entries, and a trophy is awarded for best of show. Then they eat a covered dish lunch. Next comes the big race! Here are some of this year's entries. Some are made by adults and some by children.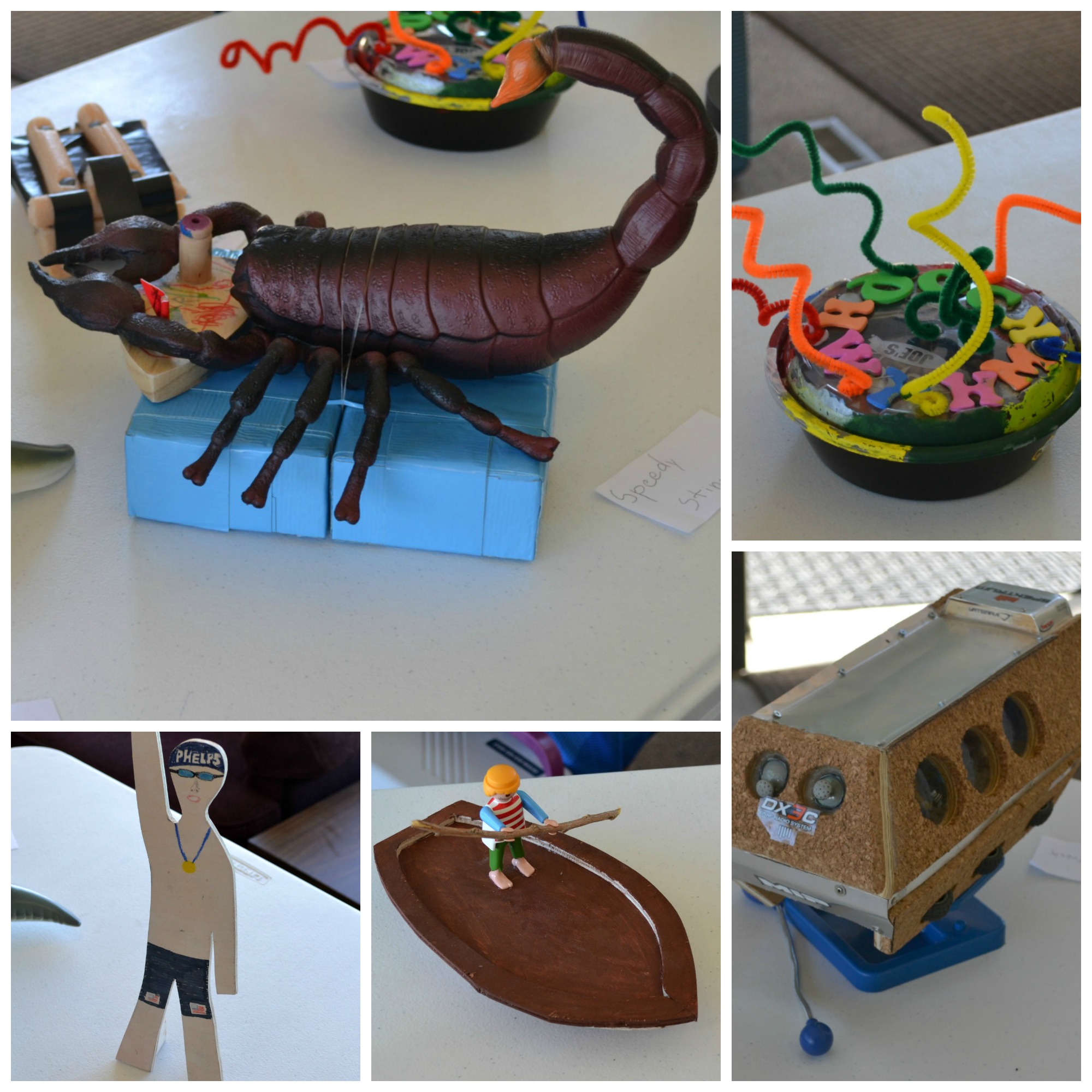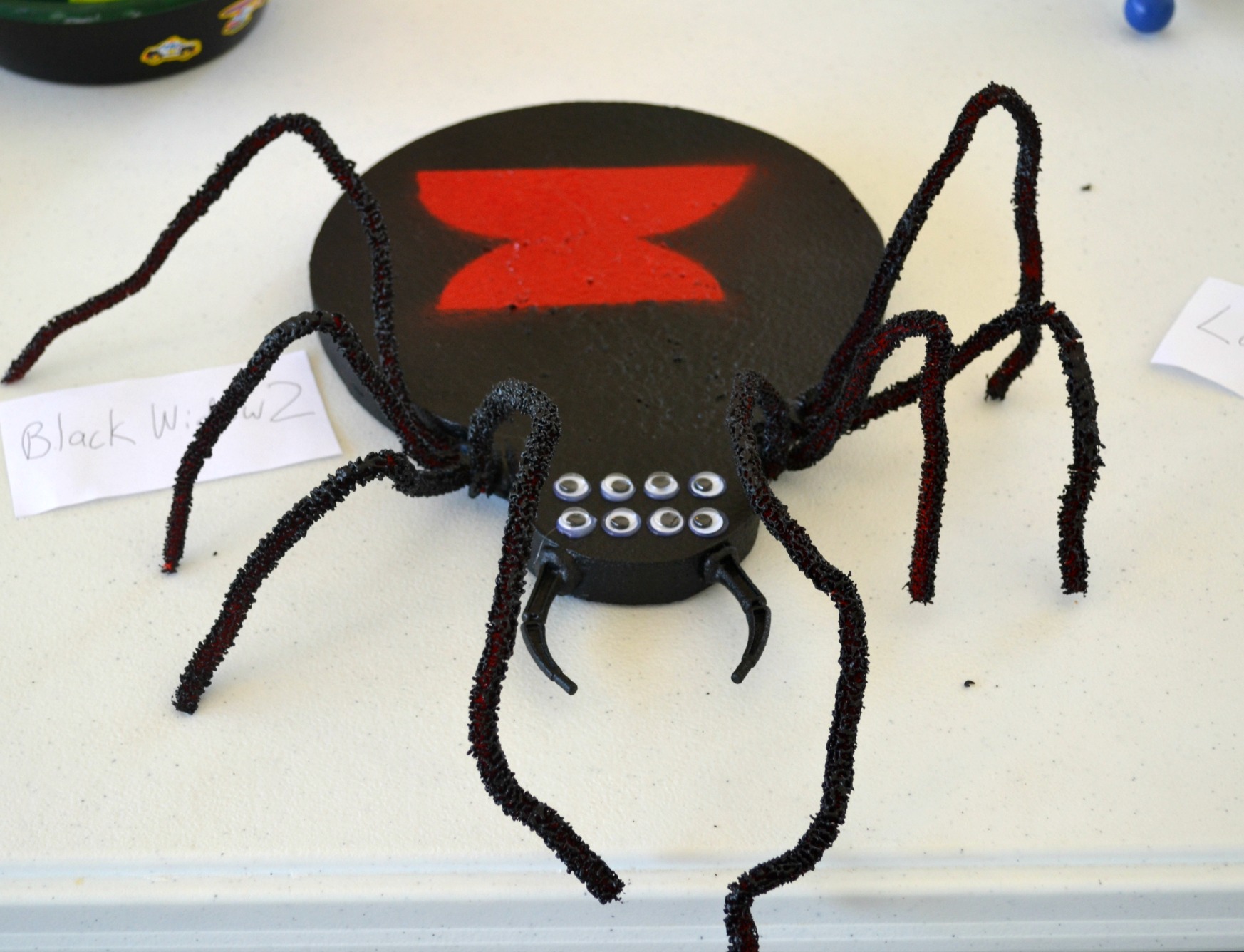 This one was made by one of my grandsons. Named Black Widow 2.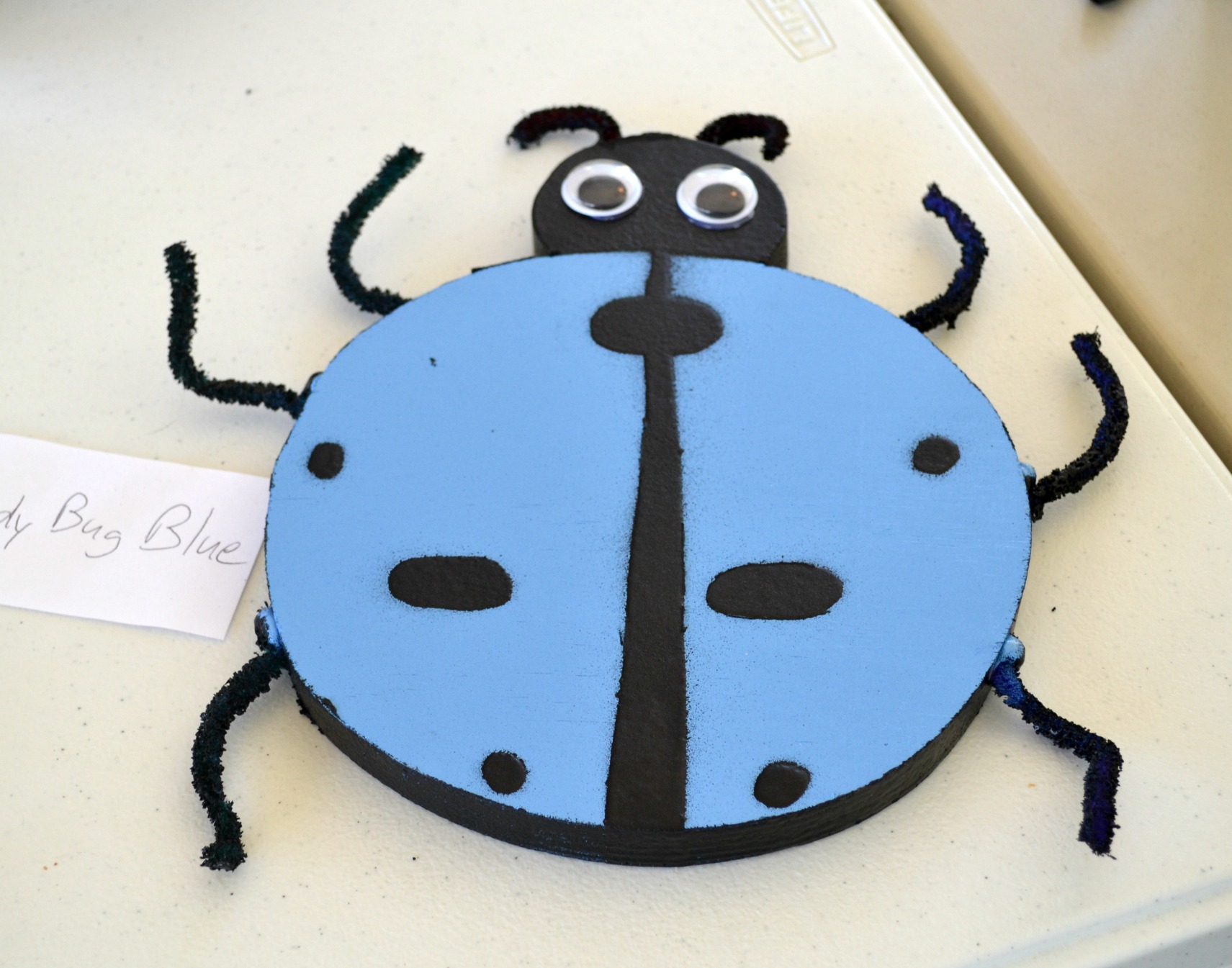 This one belonged to the other grandson. Lady Bug Blue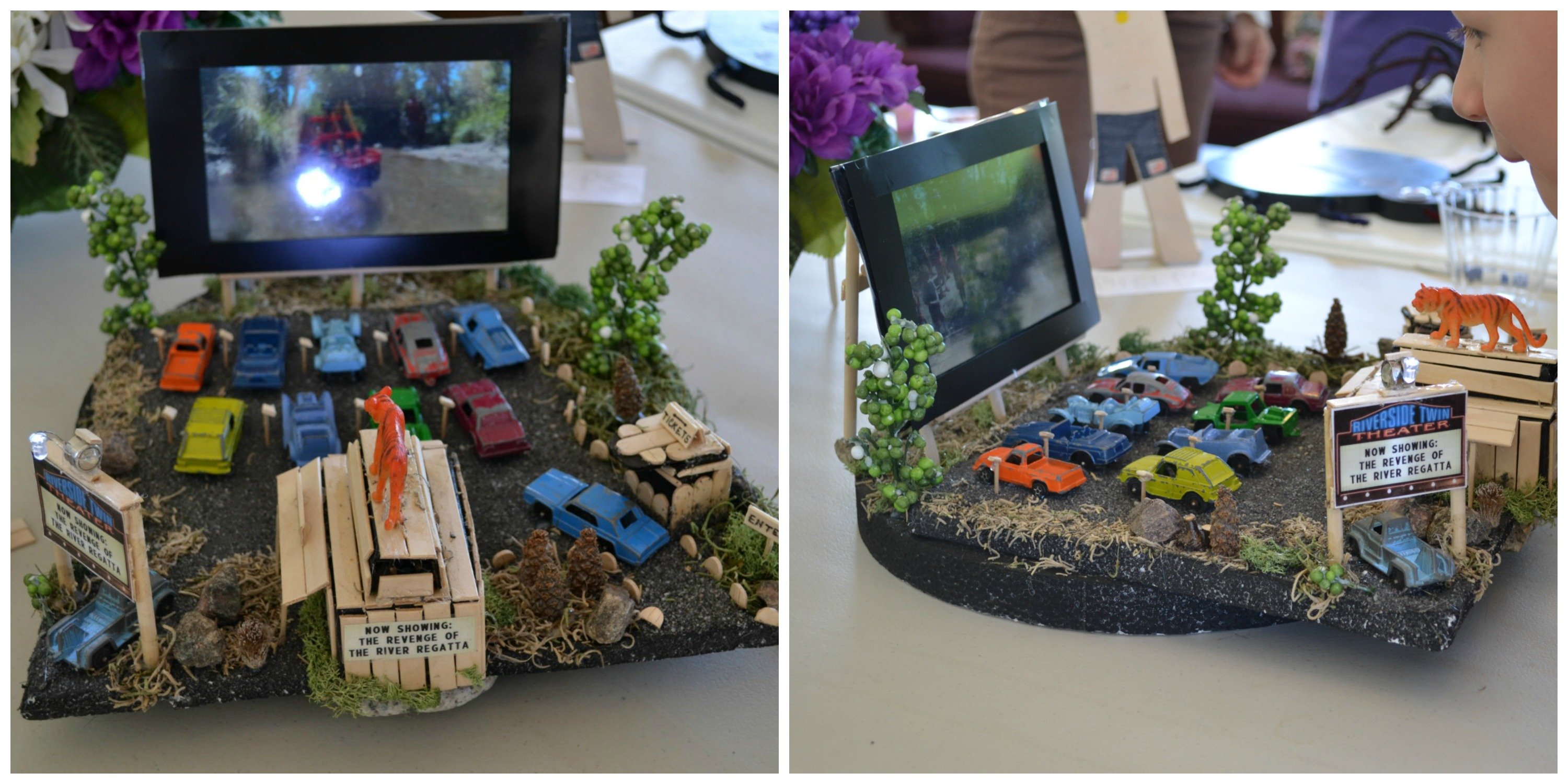 This one won the trophy for Best of Show. It was called the Drive Inn and he even had an I-pad playing videos of previous Regattas! It was truly amazing.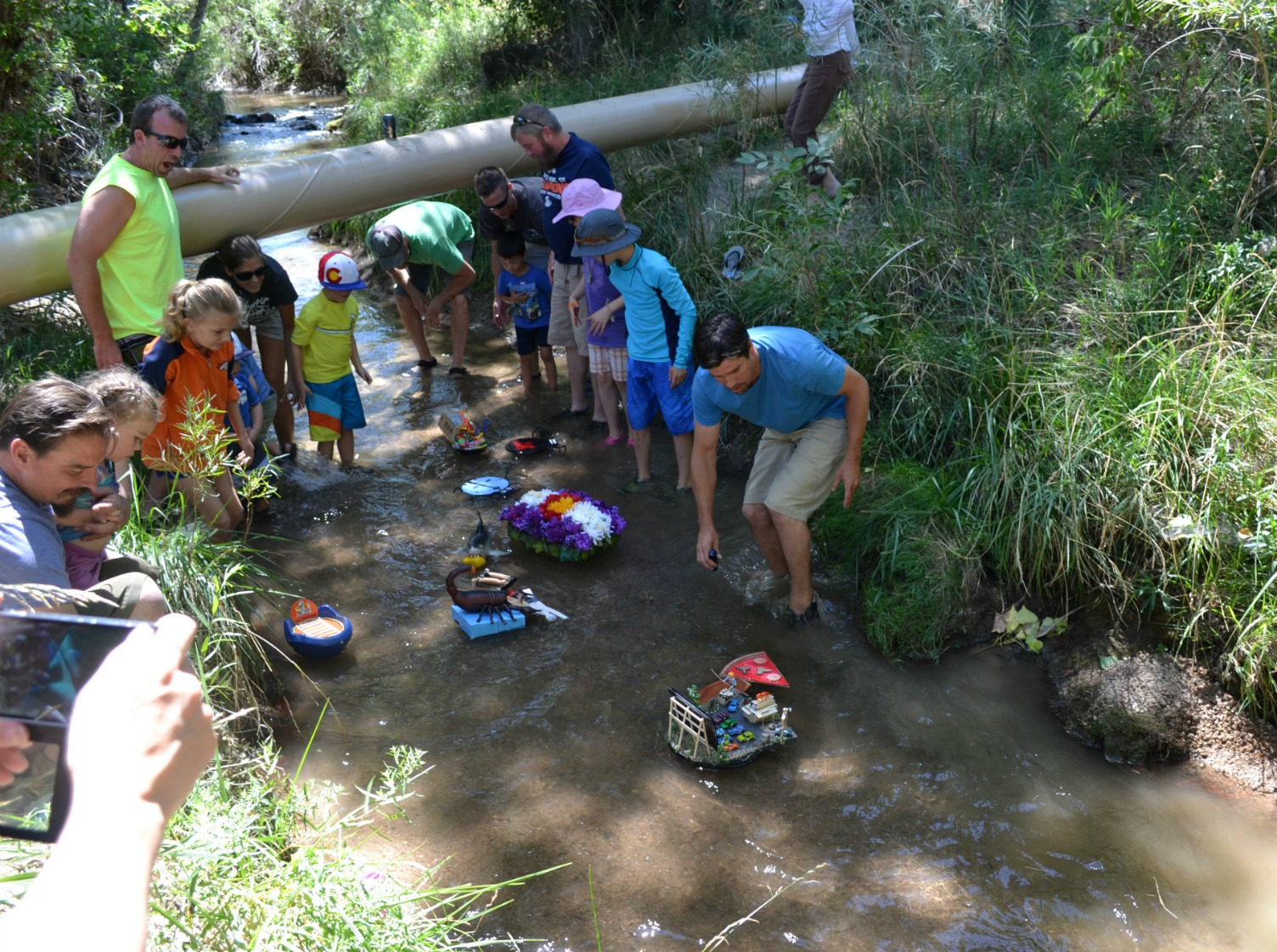 The START!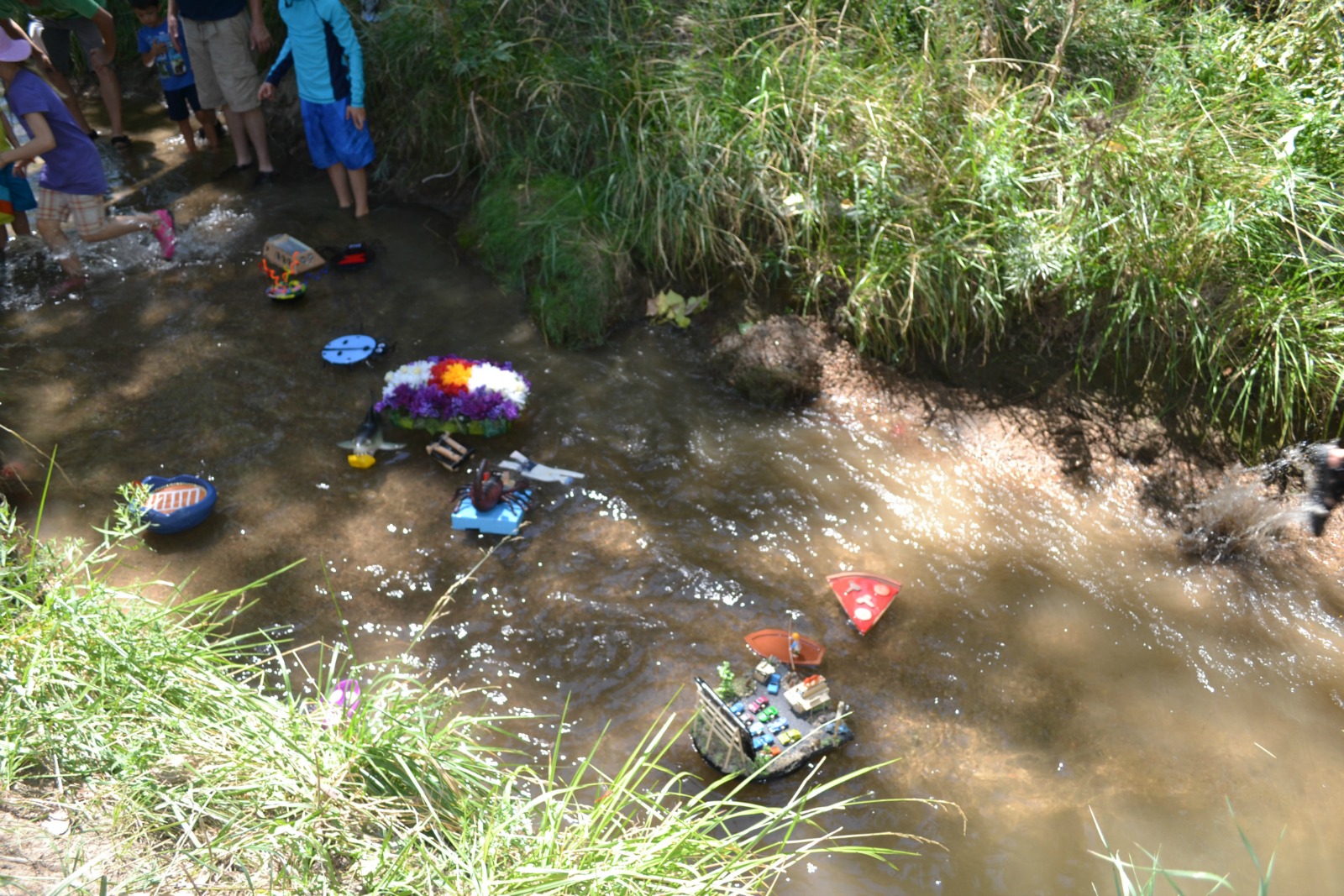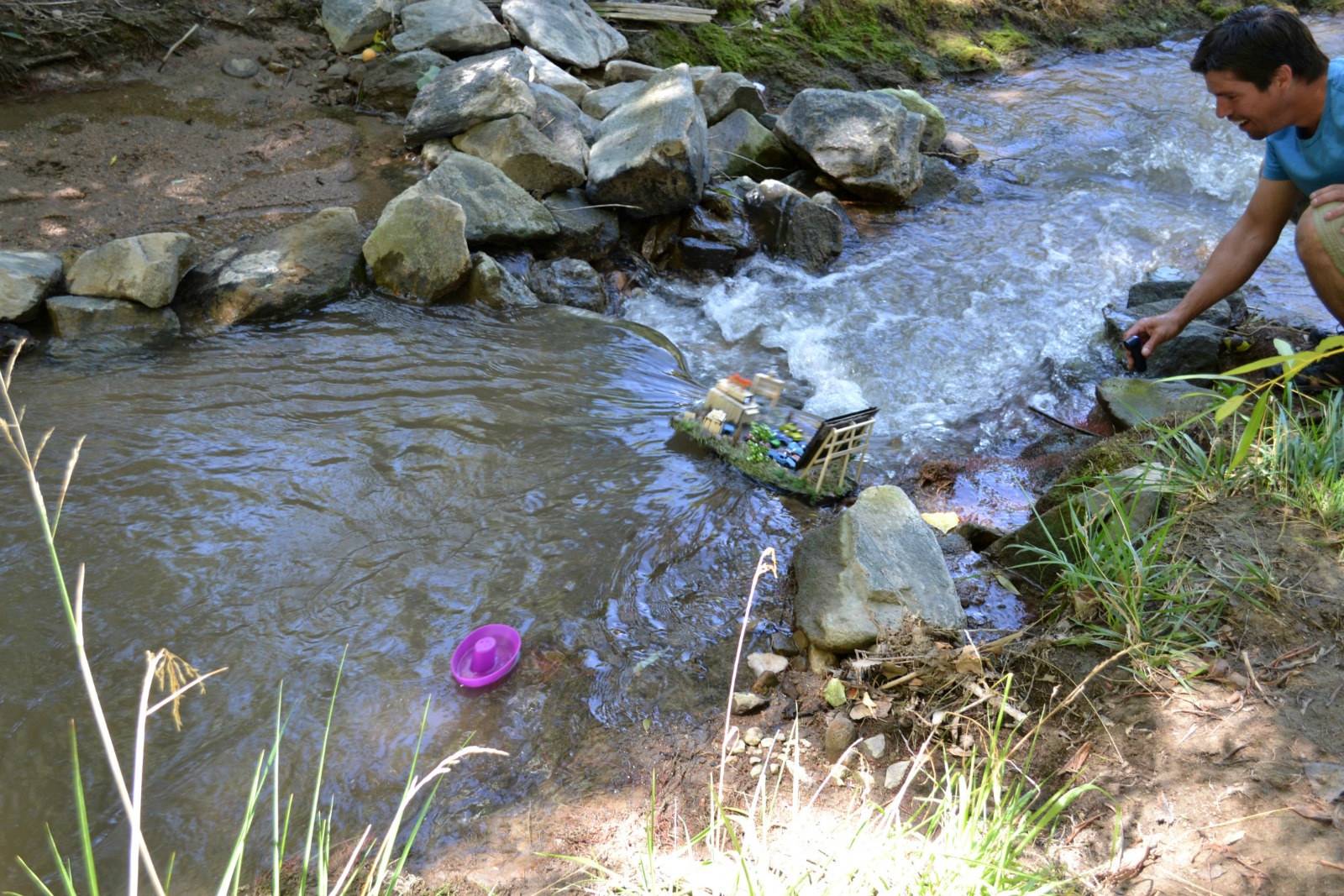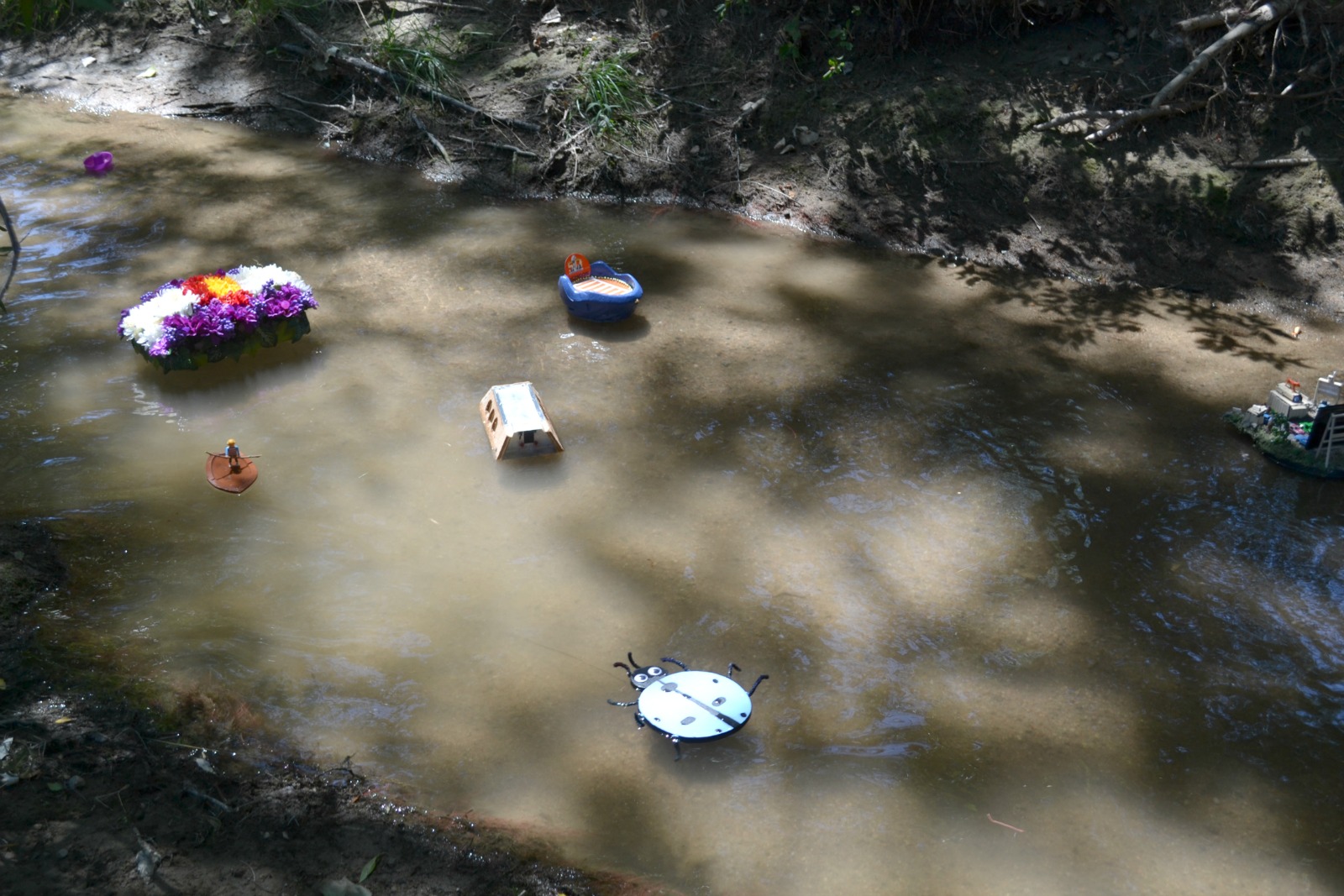 The race continues.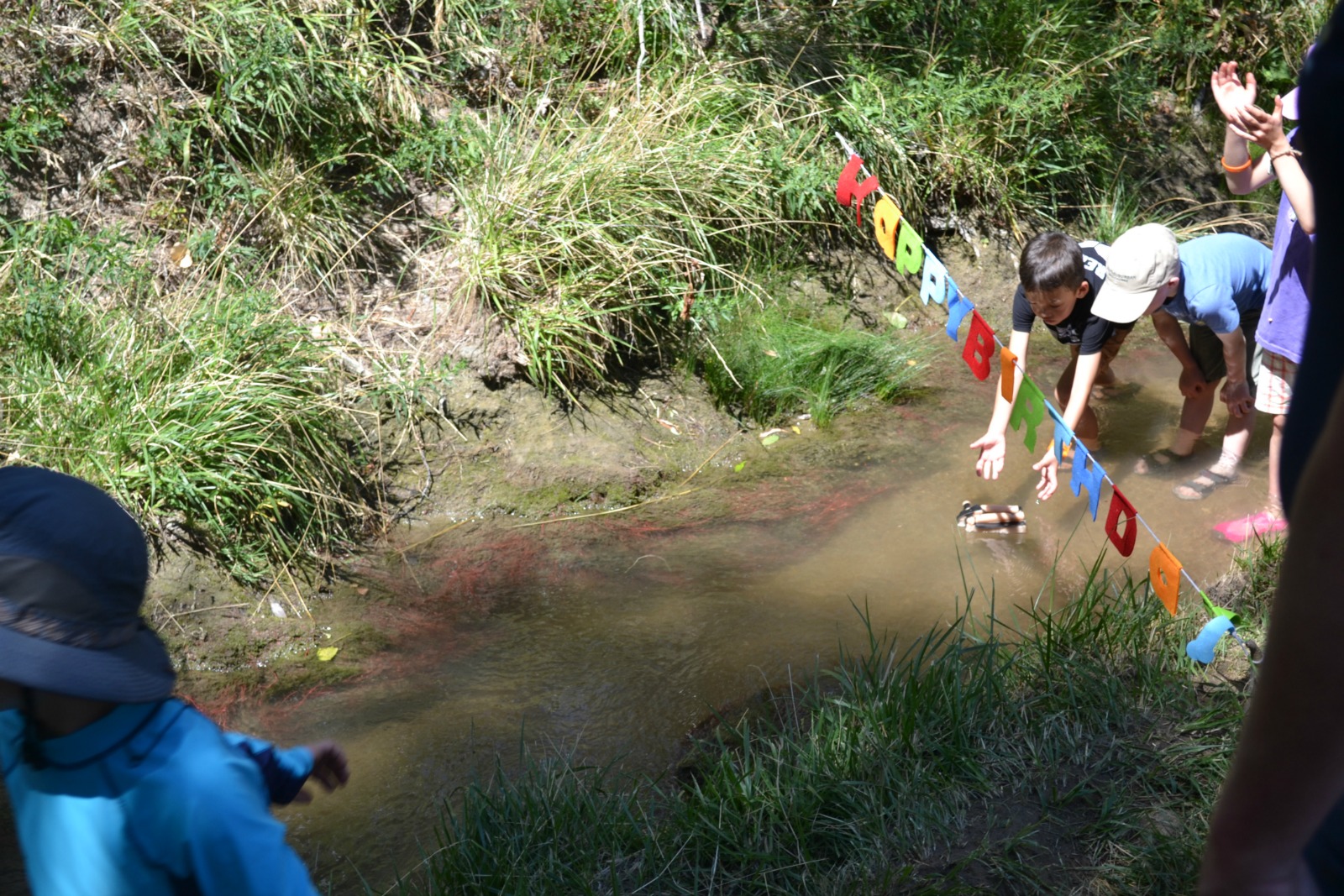 The finish line.
I was lucky to have been visiting on the Regatta week-end.
What wonderful memories I have from this summer and the extra visits with my out of town grandchildren.
Please follow and like us: