Jump to recipe
This Pumpkin Mascarpone Breakfast Braid would be perfect to serve on a cool, fall morning to start your day. 
It is becoming cooler here in WV, so fall baking is in full swing.   I had a can of pumpkin left from last year, and an open tub of mascarpone cheese, so I created this Pumpkin Mascarpone Breakfast Braid.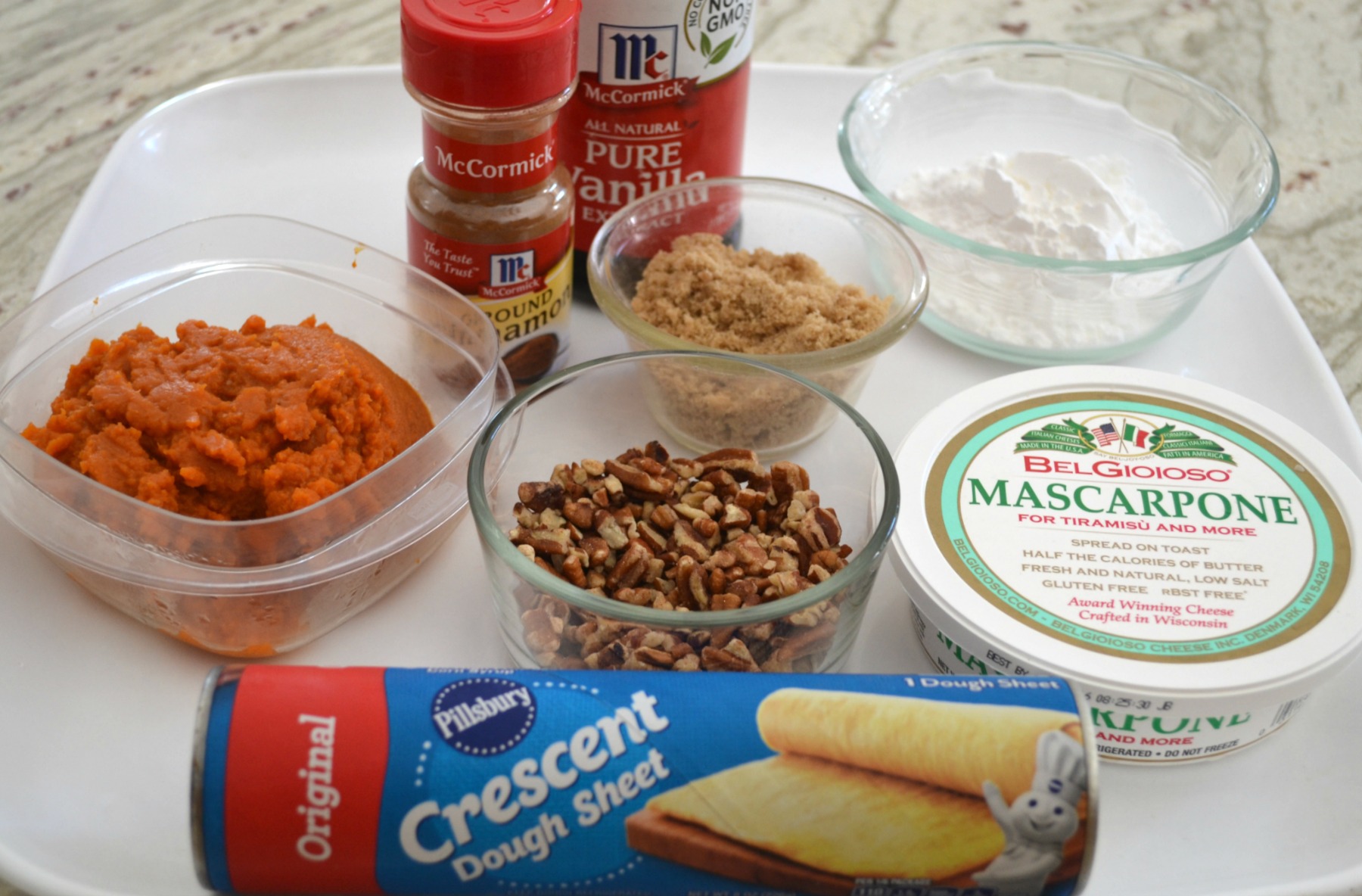 Assemble the ingredients.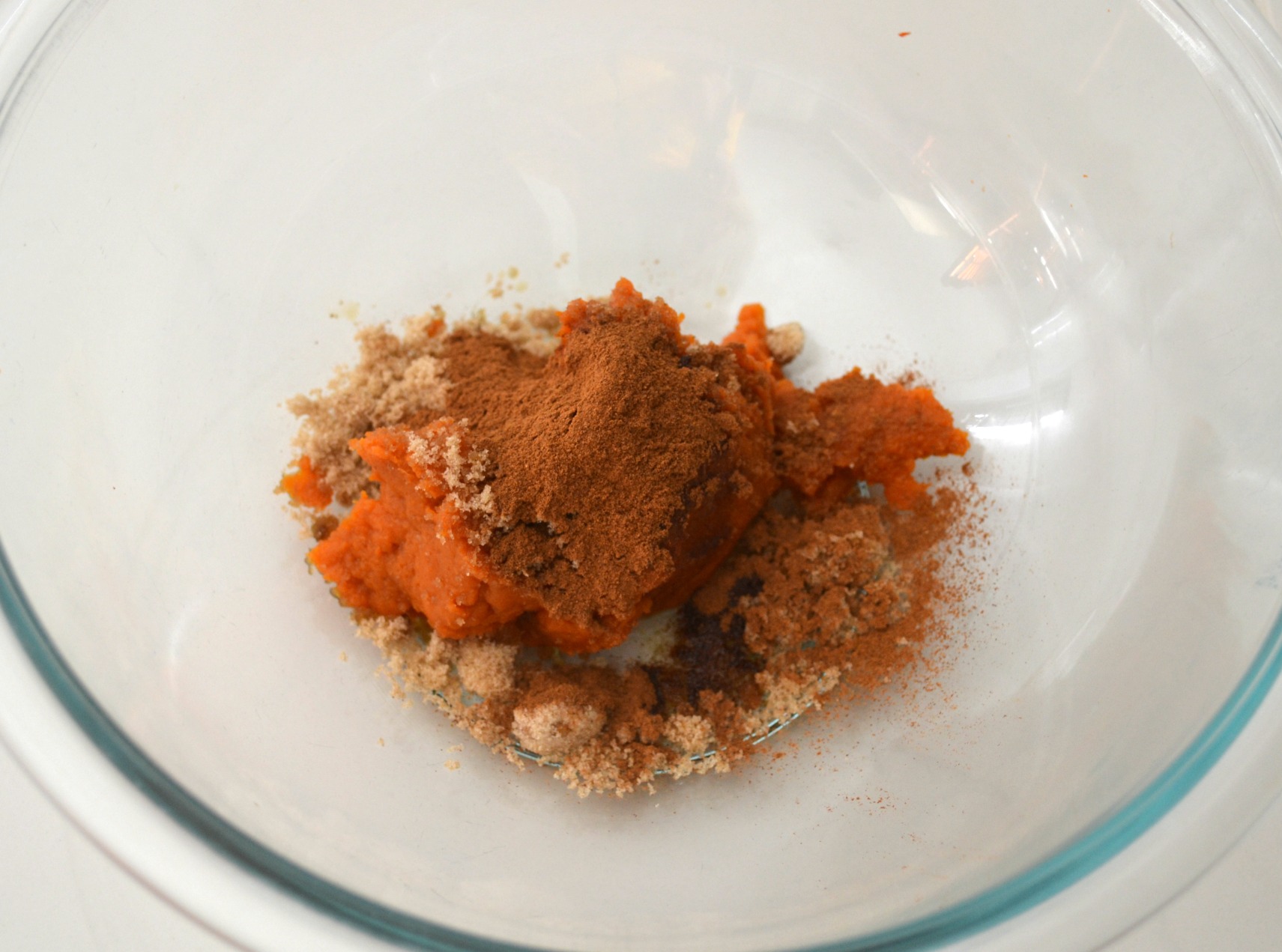 Combine the pumpkin, sugar, vanilla, and spices.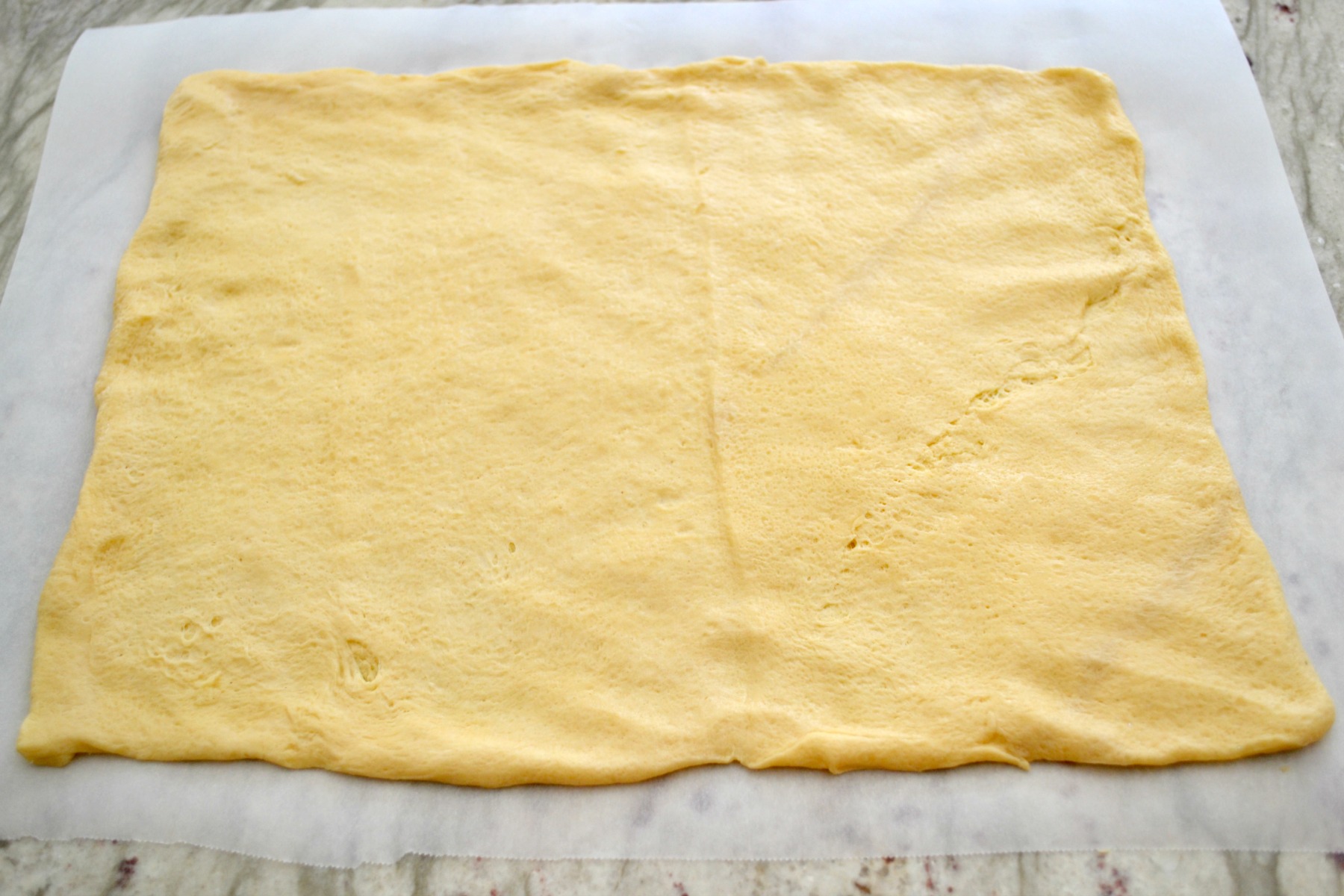 Open crescent dough sheet and press out on parchment paper.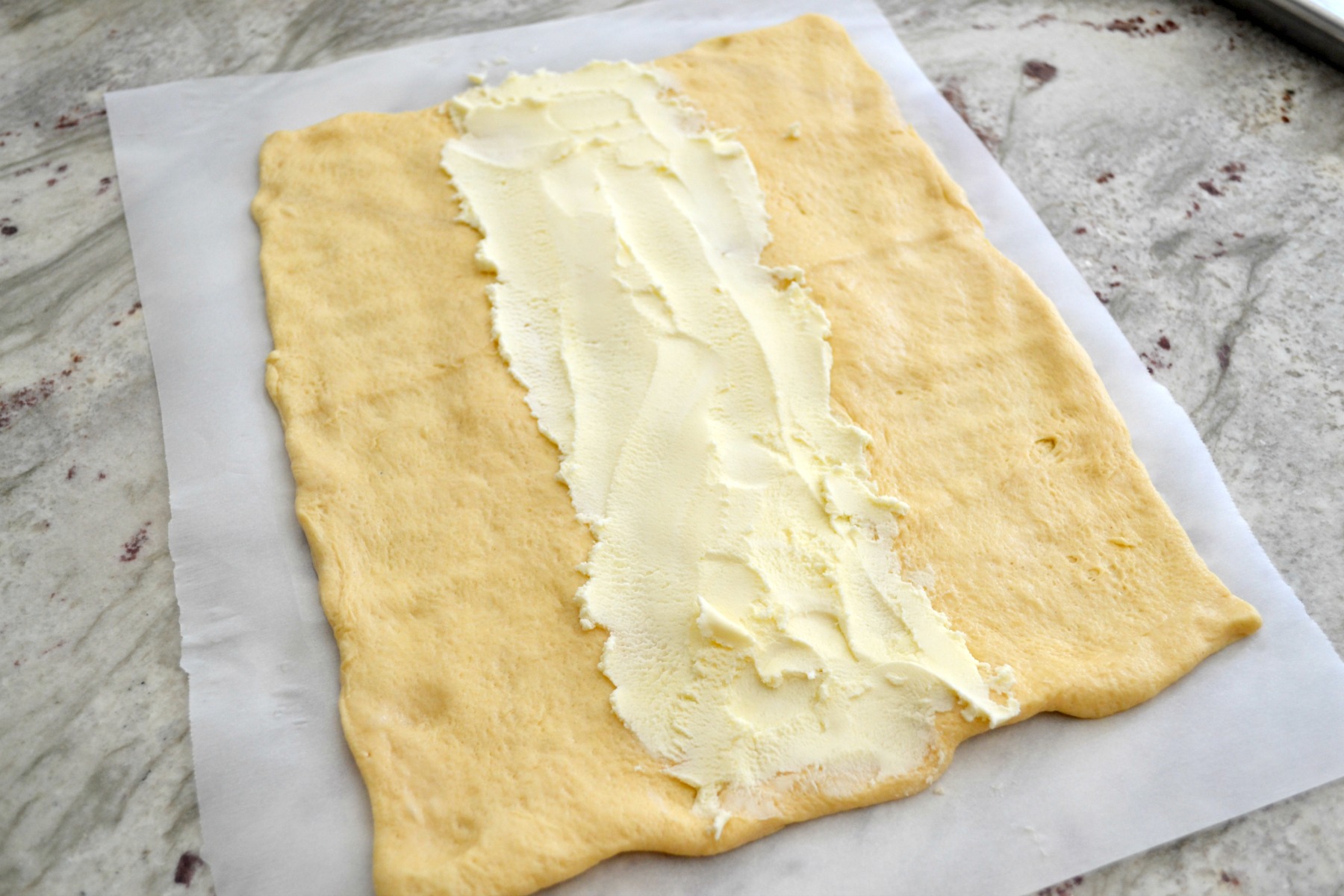 Spread the mascarpone cheese down center.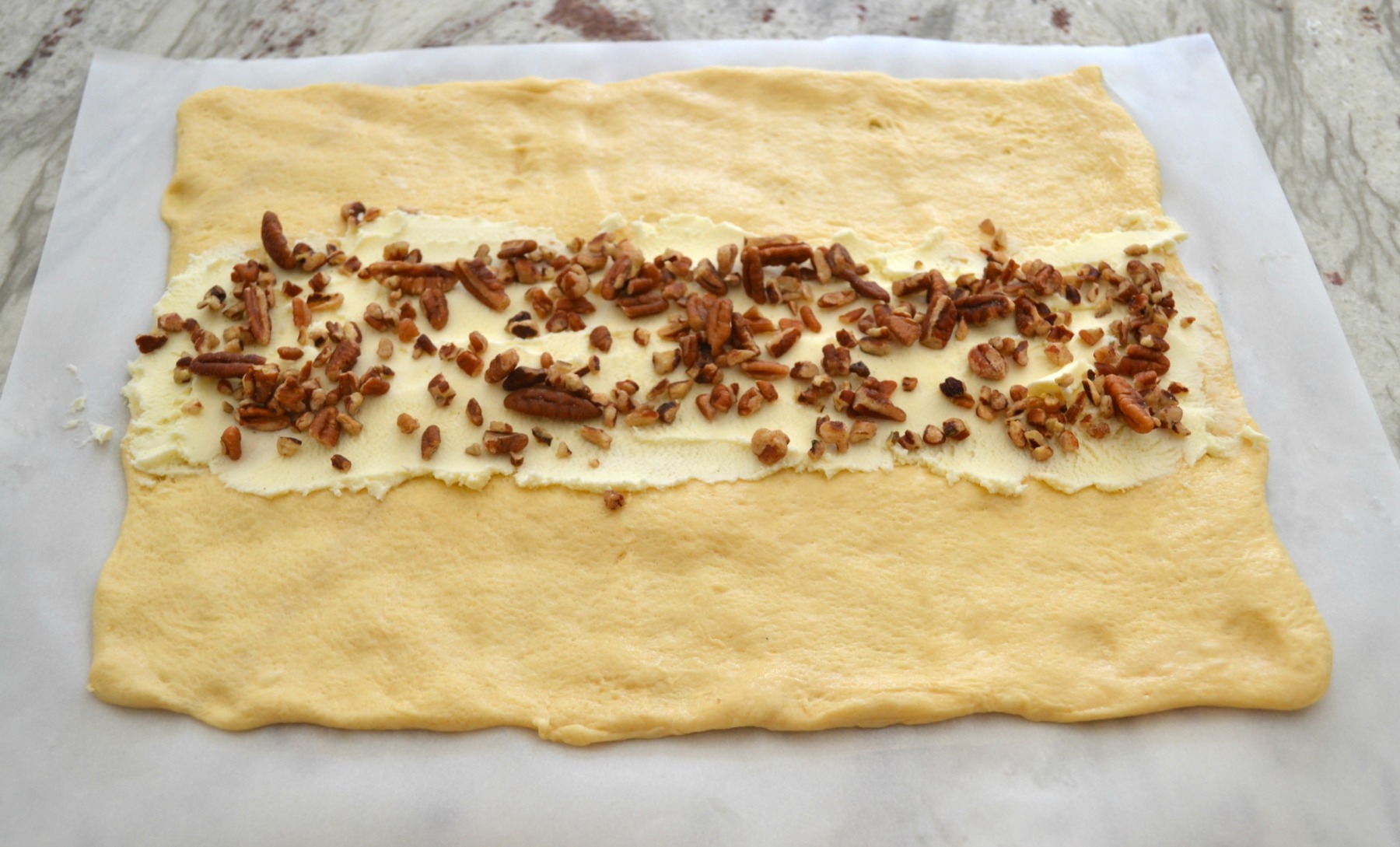 Sprinkle nuts.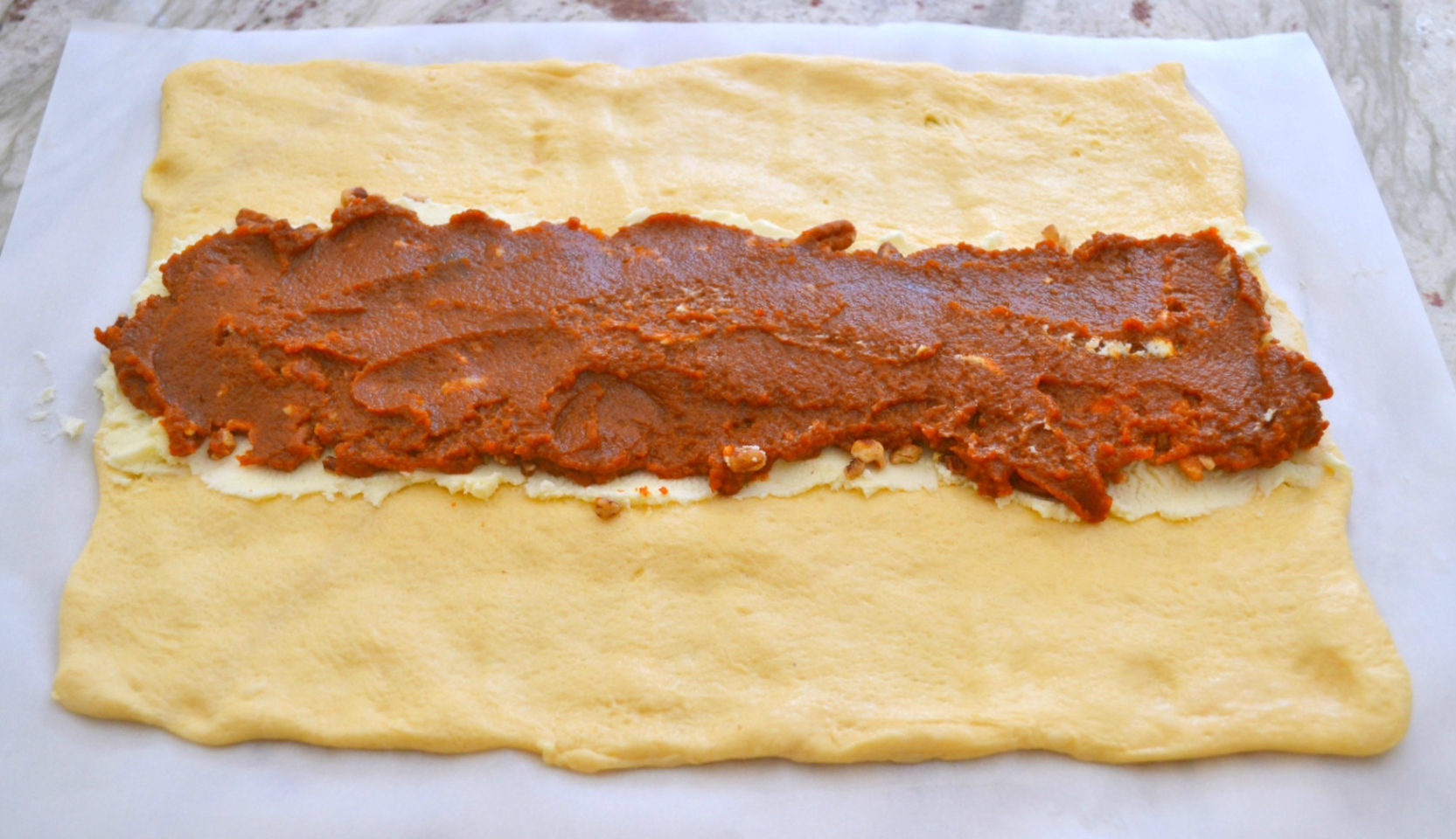 Spread pumpkin filling.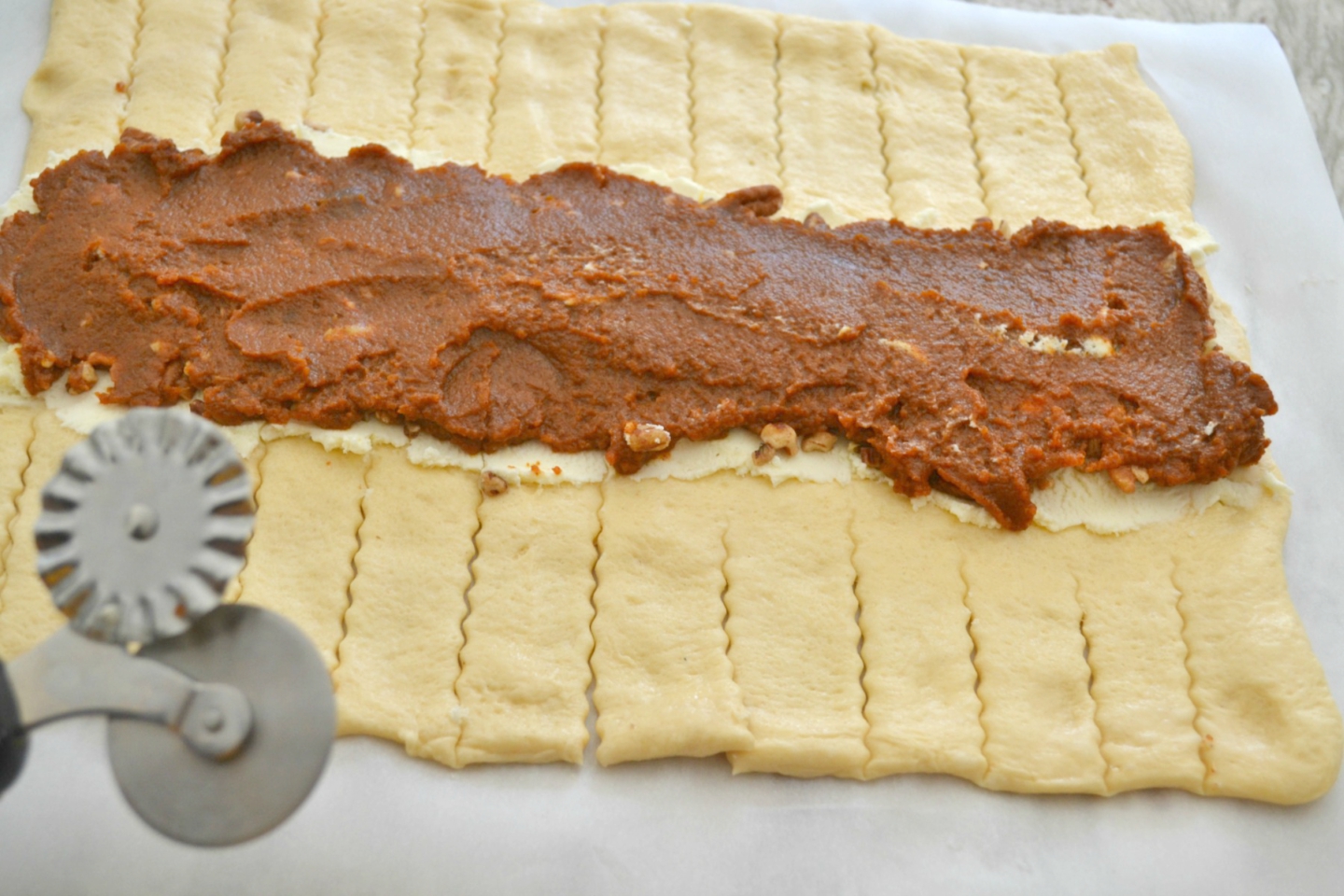 Cut strips of dough down the sides.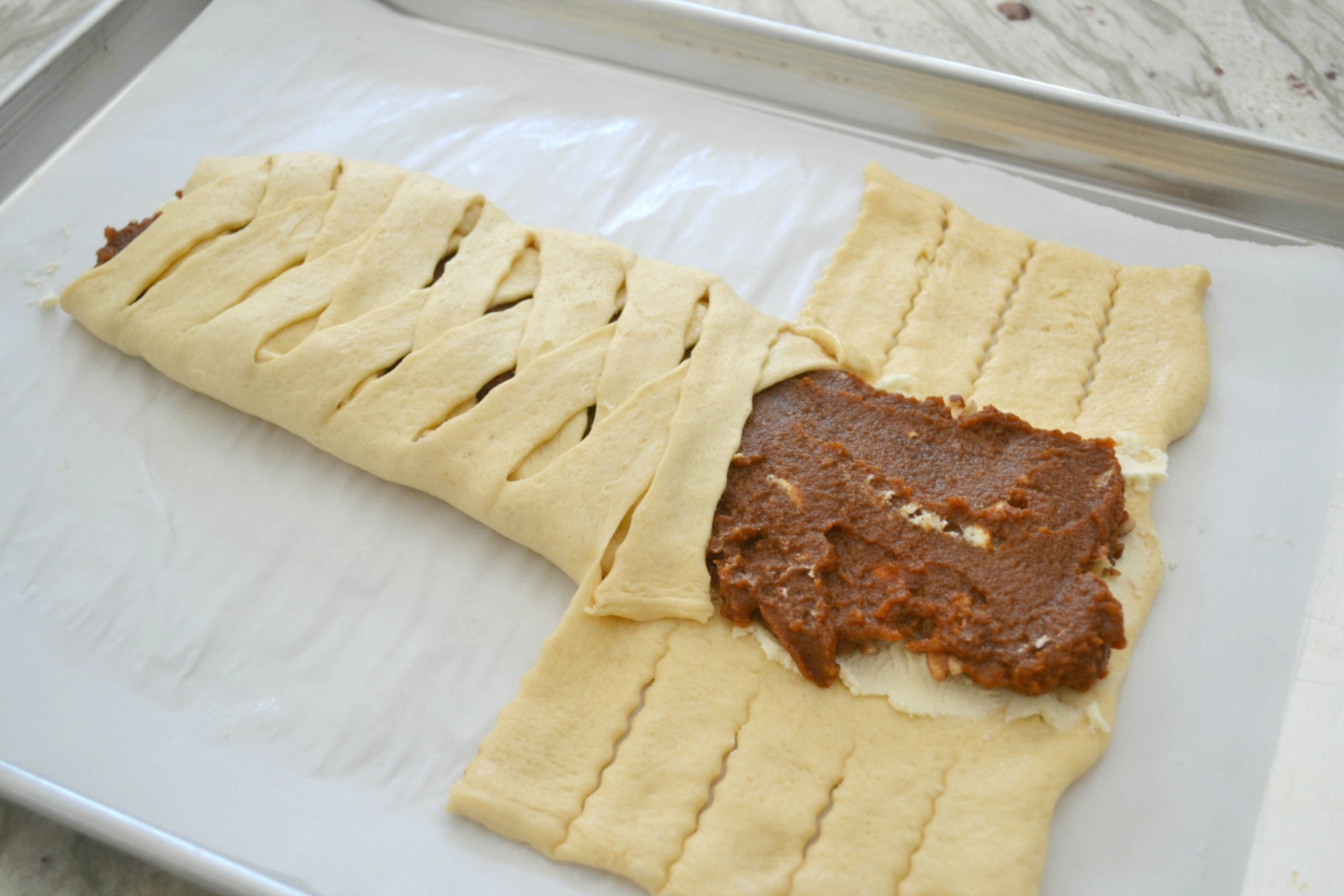 Cover the filling with dough strips, creating a braid.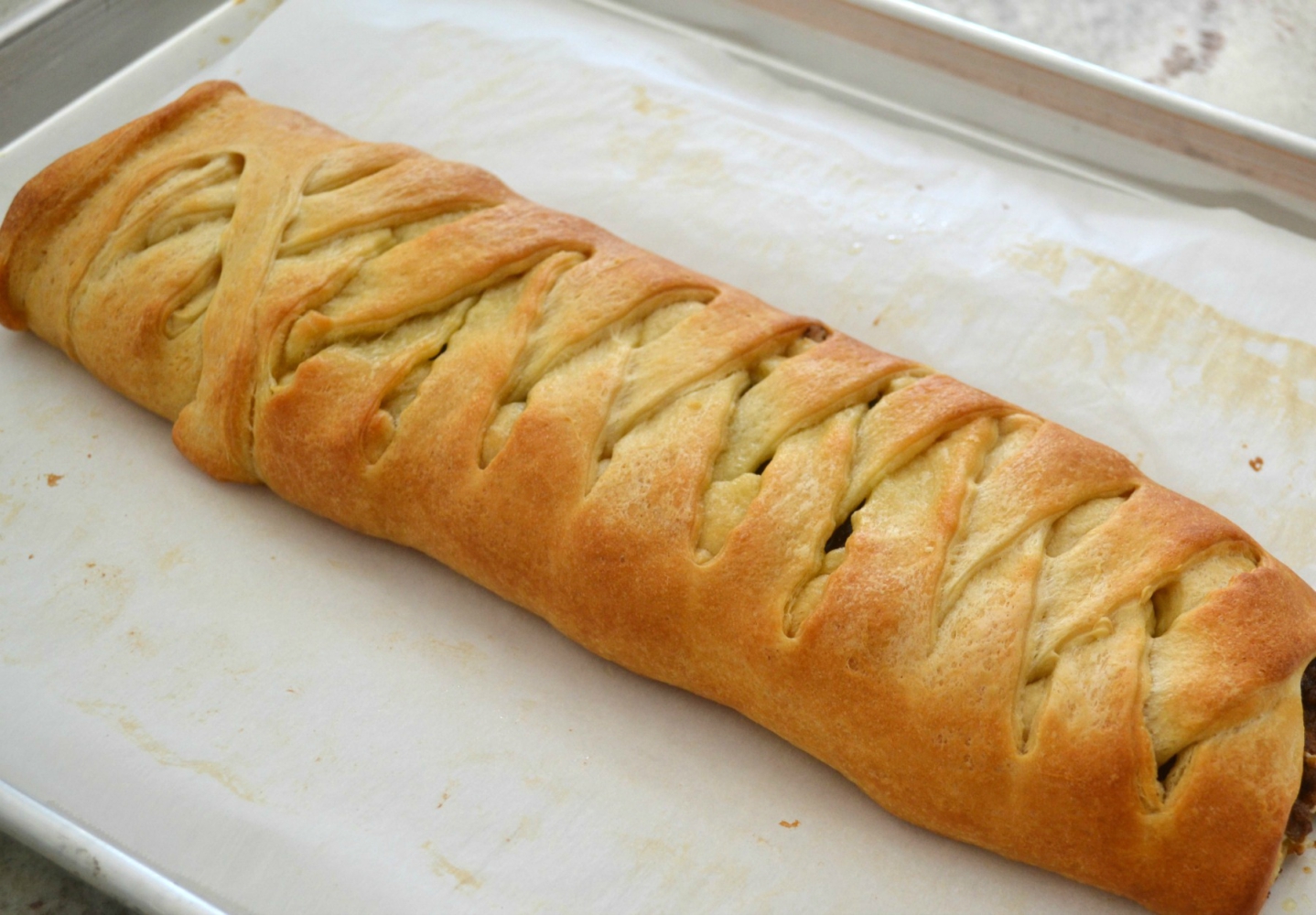 Bake until golden brown.
Mix ingredients for glaze.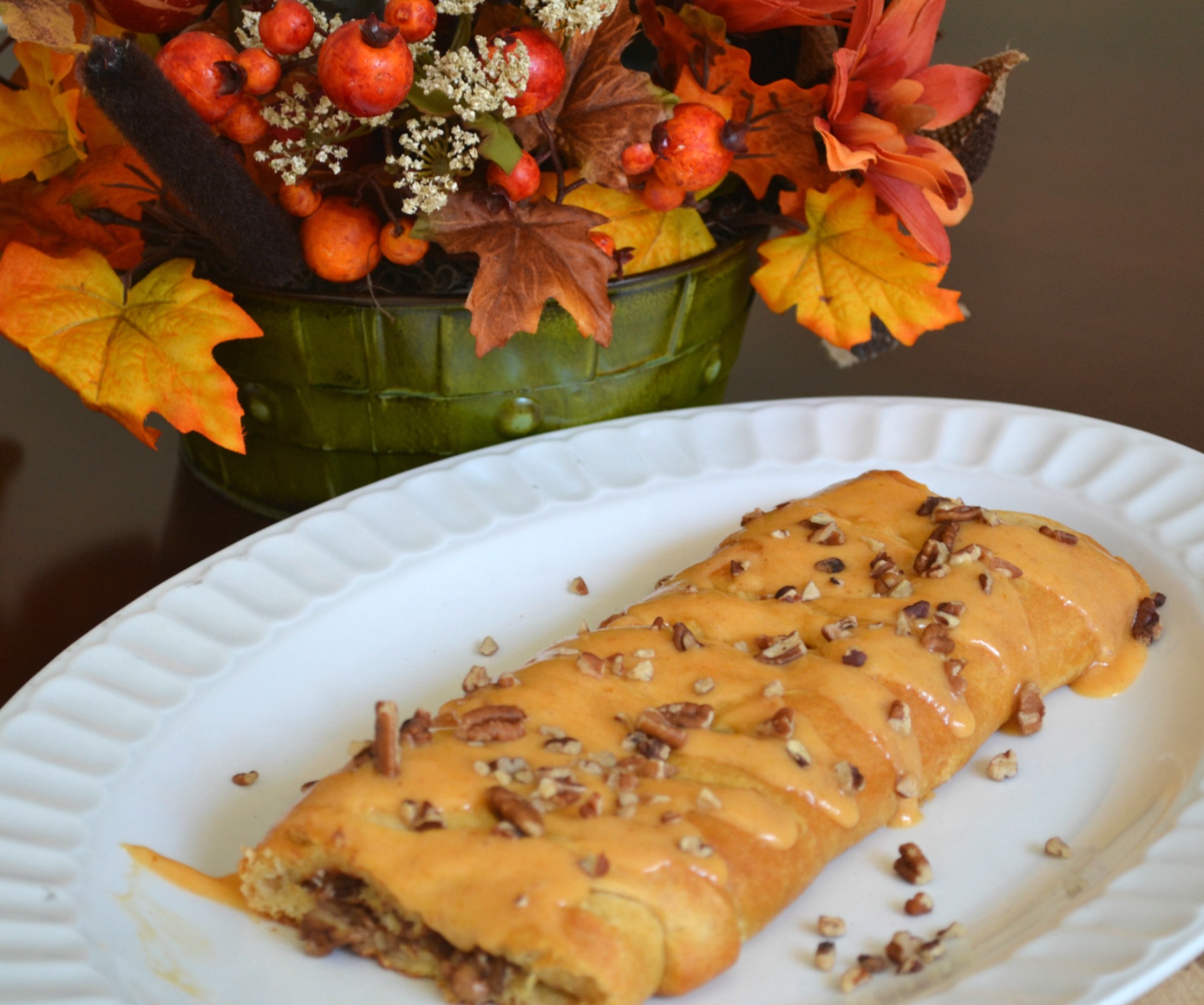 Cool 5 minutes, add glaze and remaining nuts.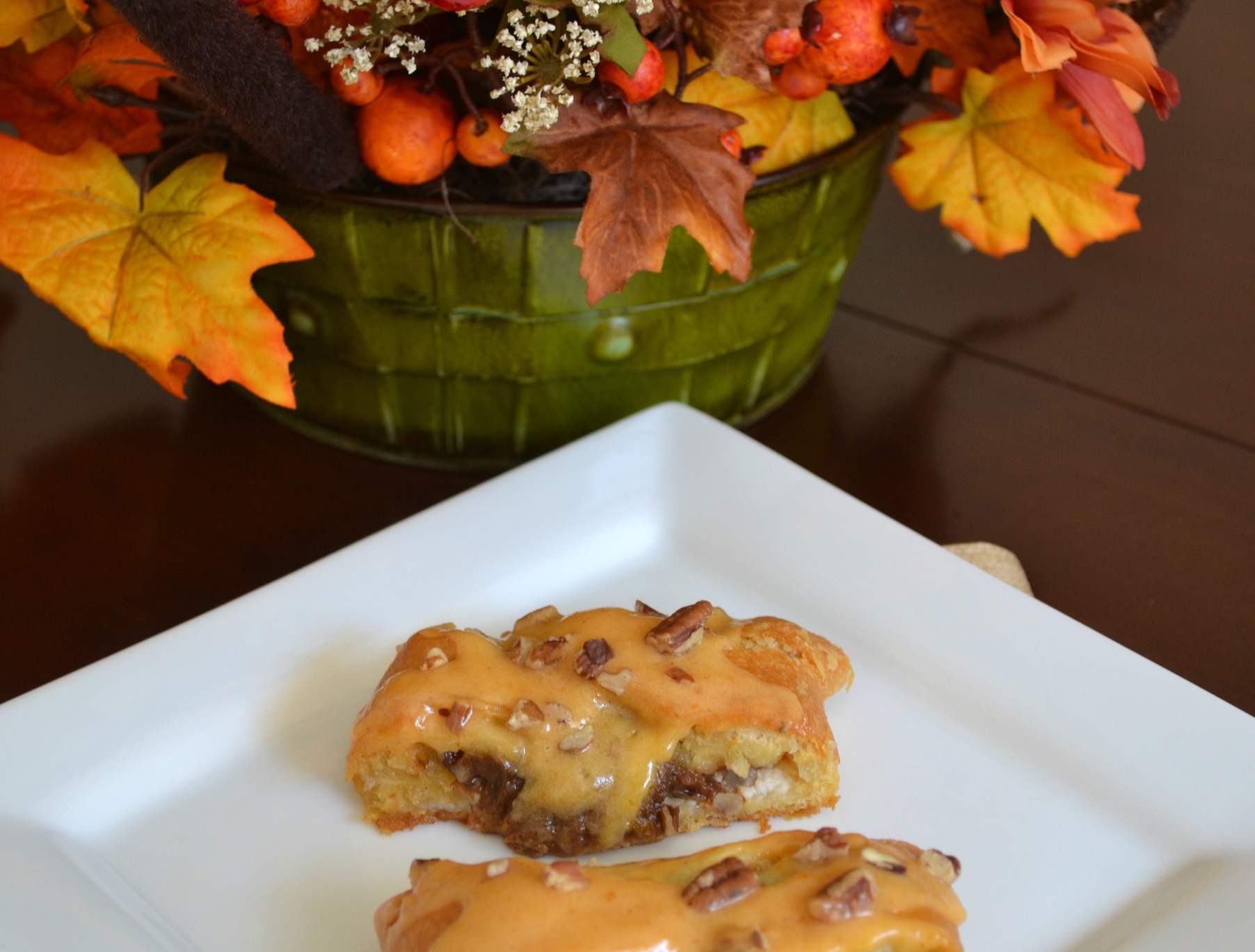 Cut into slices.  Serve warm or cold.
This post was shared on Week-end Potluck Party
@ http://www.sweetlittlebluebird.com/
PUMPKIN MASCARPONE BREAKFAST BRAID
Ingredients
BRAID
1/2 cup canned pumpkin
1/4 cup brown sugar
1/2 teaspoon vanilla extract
1/2 teaspoon ground cinnamon
1/4 teaspoon pumpkin pie spice
1 can refrigerated crescent dough sheet
1/2 cup mascarpone cheese, room temperature
1/2 cup chopped pecans, divided
GLAZE
1/2 cup confectioner sugar
1 Tablespoon mascarpone cheese, room temperature
1 teaspoon canned pumpkin
1/2 - 1 teaspoon milk
Instructions
Preheat oven to 350 degrees F.
Combine the pumpkin, sugar, vanilla, cinnamon, and pumpkin pie spice in a medium size mixing bowl. Beat with electric mixer until all ingredients are well combined. Set aside.
Spread a piece of parchment paper onto a flat work surface. Open and unroll dough sheet onto paper; press out to a 12x9 inch rectangle. Transfer parchment paper to a large baking sheet.
Spread mascarpone cheese down the center of dough, about 4 inches wide. Using an offset spatula makes this very easy. Sprinkle about half of the nuts over the mascarpone cheese. Spread pumpkin filling over the mascarpone and nuts.
Using a pastry cutter, or sharp knife, make 1 inch cuts in the dough down each side. Start at the top and braid dough over the filling. I like to take my hands and gently push the sides of braid together when I am finished so that it is not as flat.
Bake until golden brown, about 20-25 minutes. Remove from oven and transfer parchment paper/braid to a cooling rack. Allow to cool about 5-10 minutes.
Prepare the glaze.
In a small mixing bowl, beat together the confectioner sugar, mascarpone cheese, pumpkin and 1/2 teaspoon of milk. If mixture is too thick, may add the additional milk. If it becomes too thin just add a little more confectioner sugar.
Transfer braid to serving platter. Drizzle or spread glaze over the braid. Sprinkle remaining nuts over the top.
Cut into slices of desired size. May serve warm or at room temperature.
© 2023 Copyright GRANDMA HONEY\\\\\\\'S HOUSE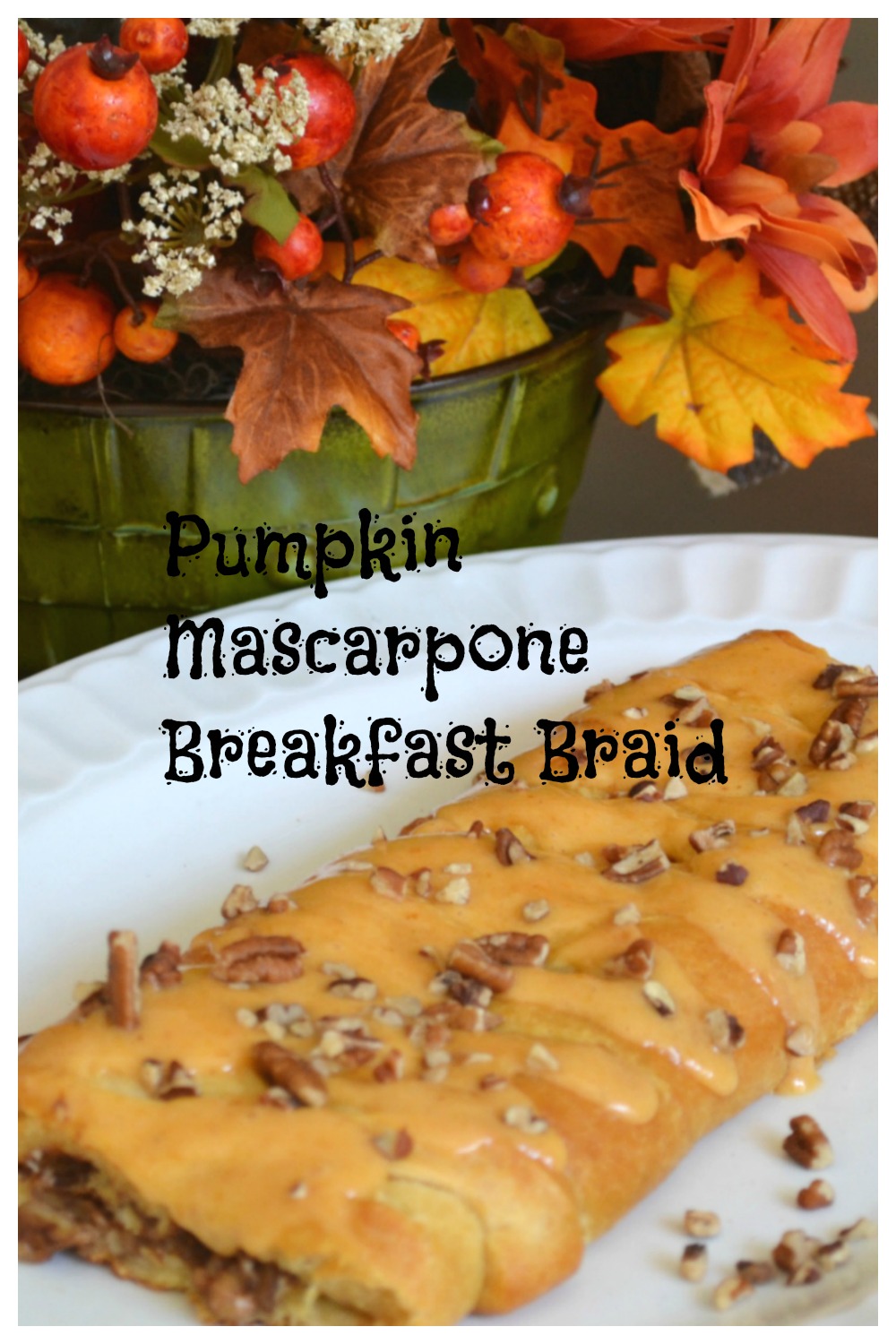 Please follow and like us: