Making donut holes is a fun and very tasty activity to do with your children or grandchildren.
One day last week I decided to make some various flavored donut holes when one of my granddaughters was visiting. It turned out to be a messy but fun activity.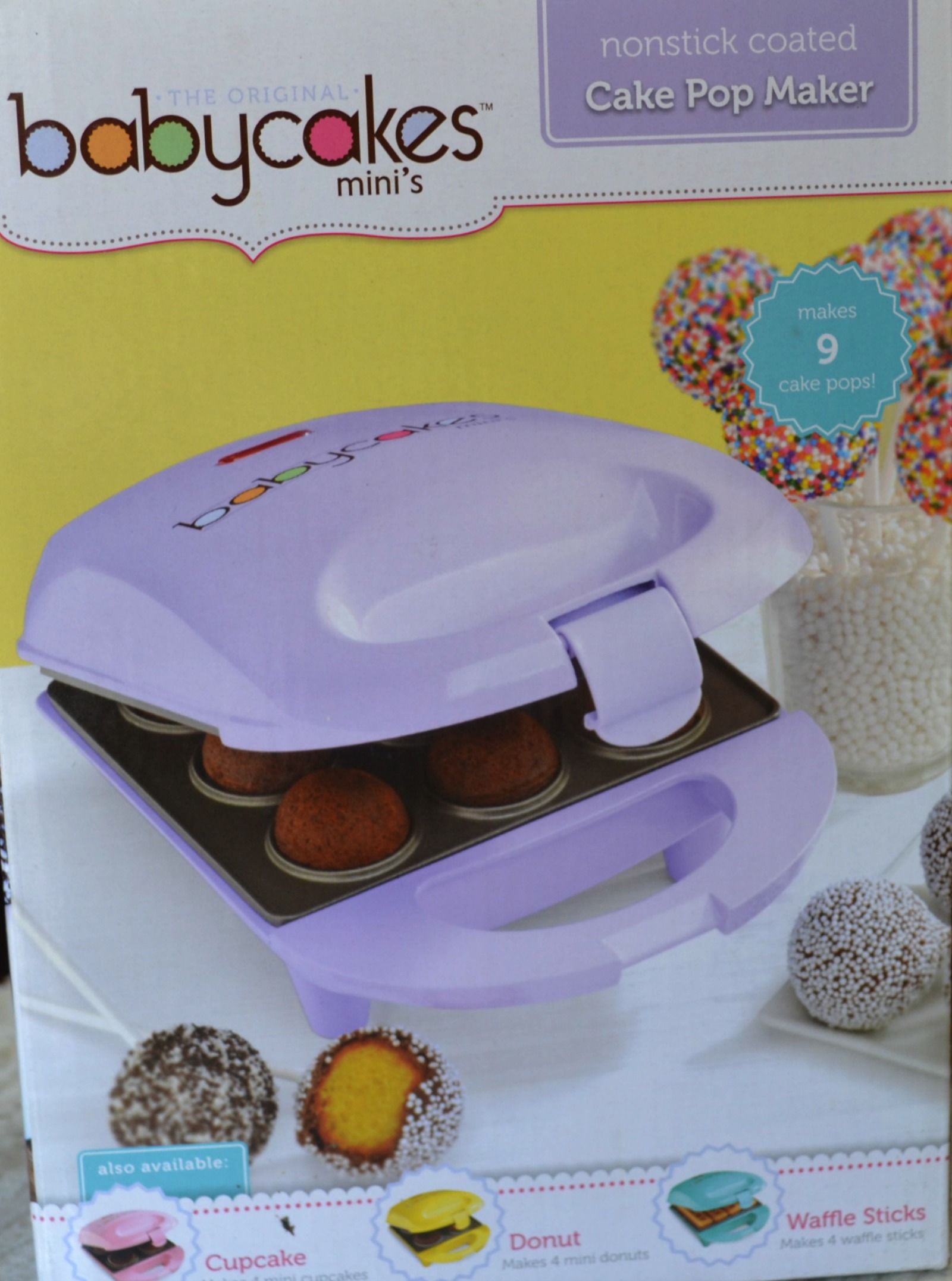 My granddaughter, Jacqui, bought me this mini cake pop maker for Christmas a few years ago. I decided it was the perfect thing to use for the donut holes.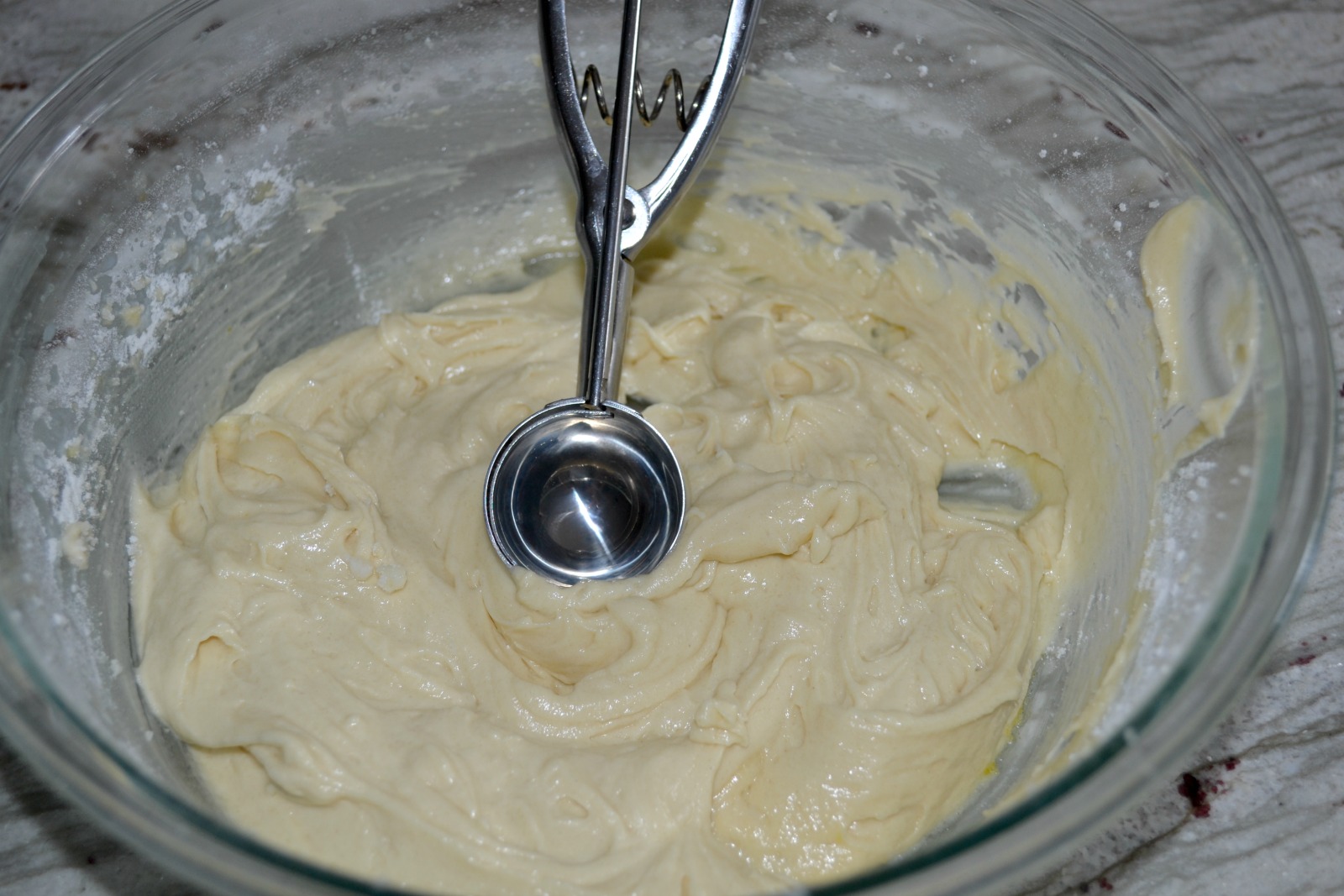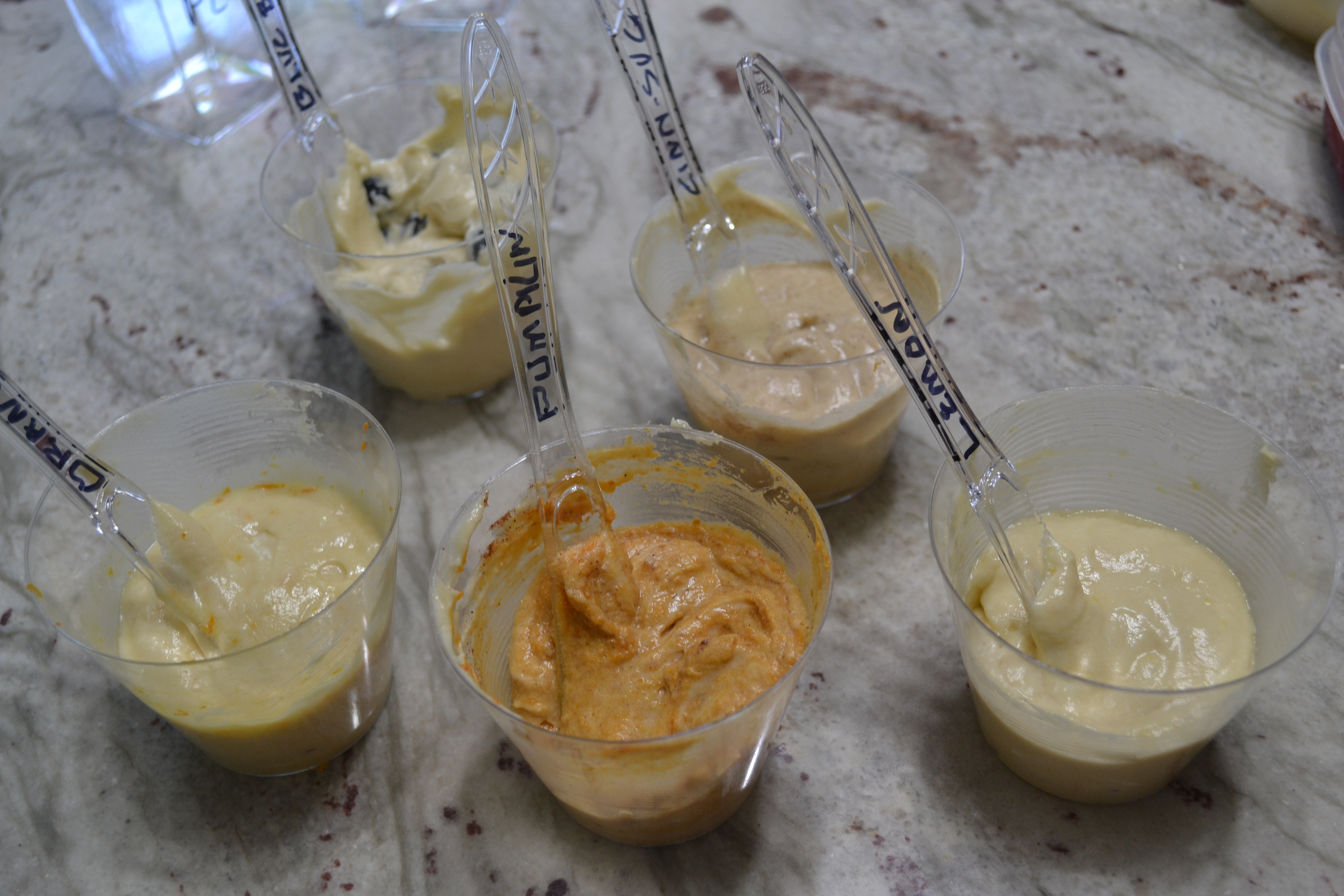 I used a recipe from the book that came with it. After I made the batter, I divided it into small bowls and created different flavors. I made a pumpkin flavor, lemon, orange, blueberry and cinnamon-sugar.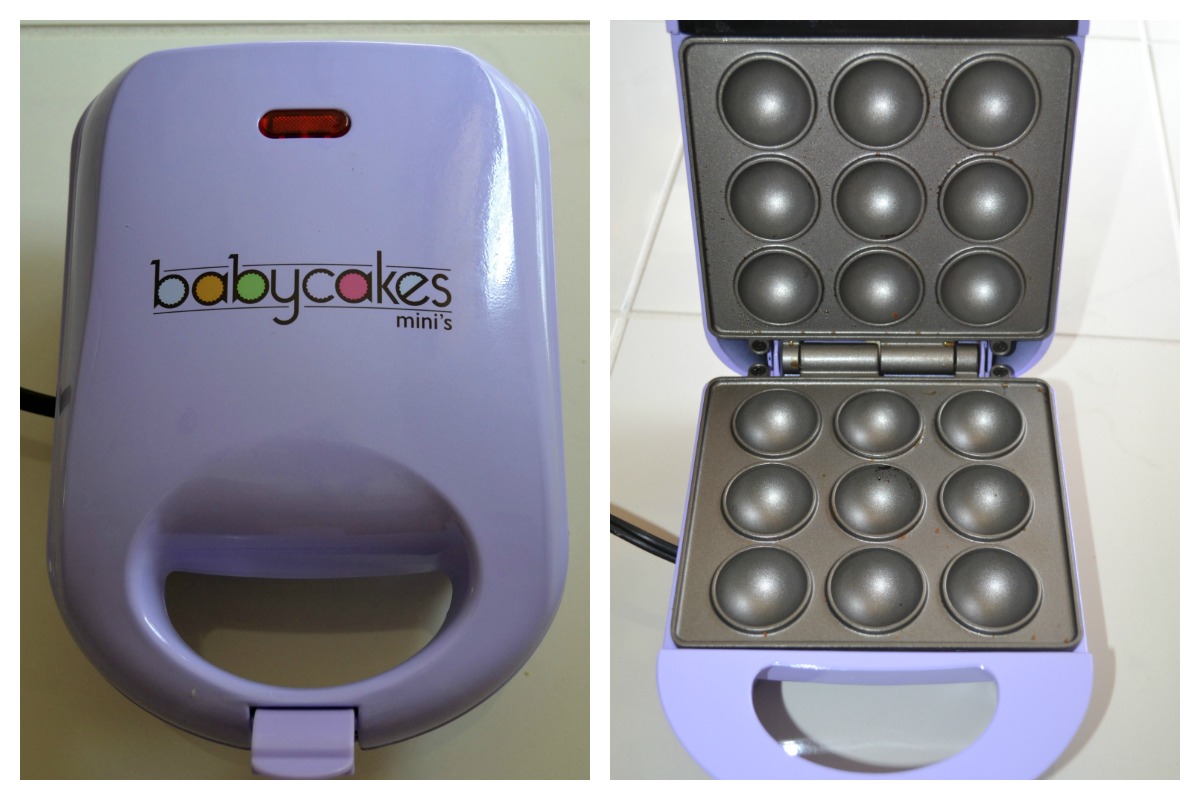 This little machine is so easy to use. Spray inside lightly with no stick cooking spray and pre-heat as directed.

Spoon batter into each hole. Bake about 4 minutes.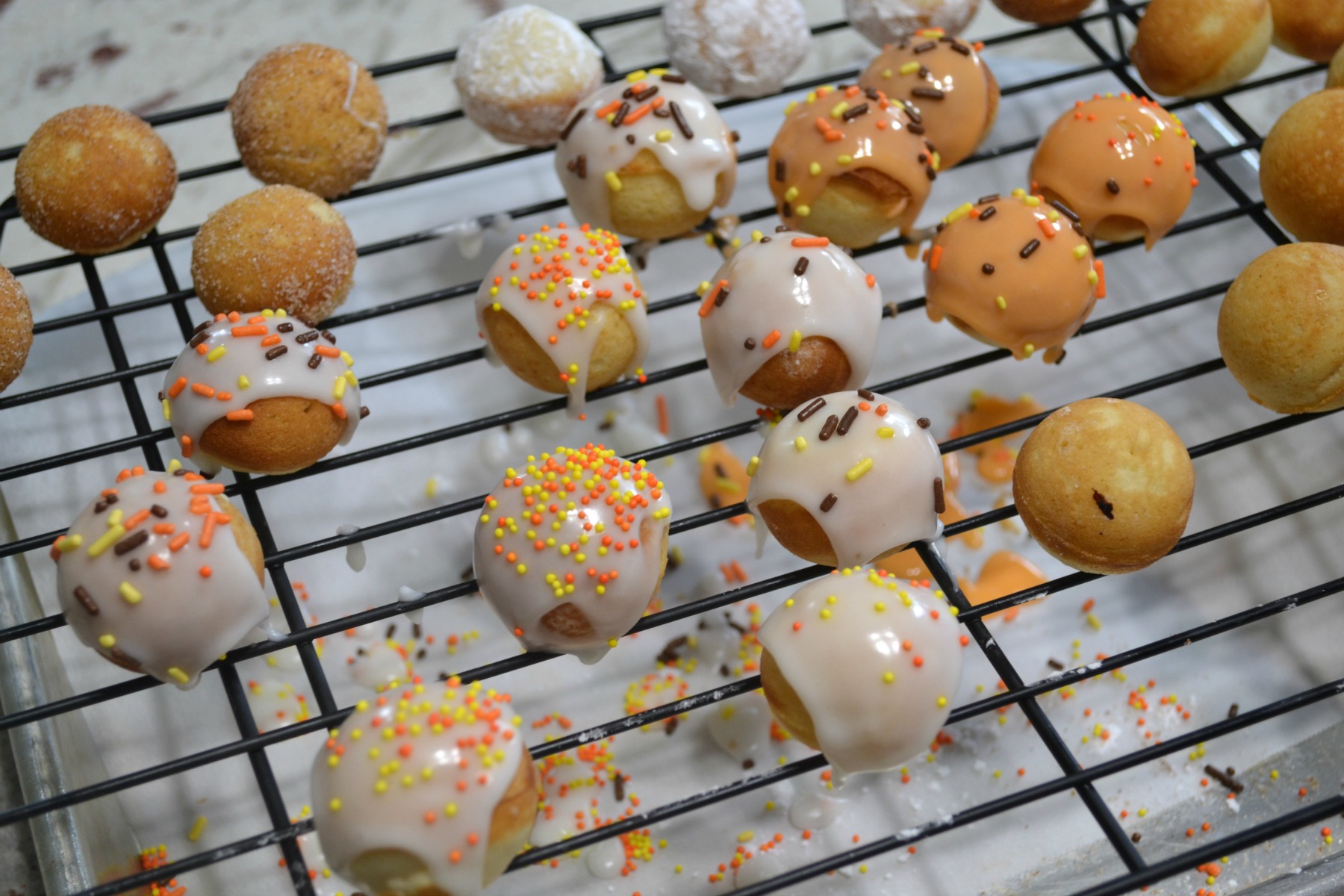 Remove to a cooling rack and add toppings.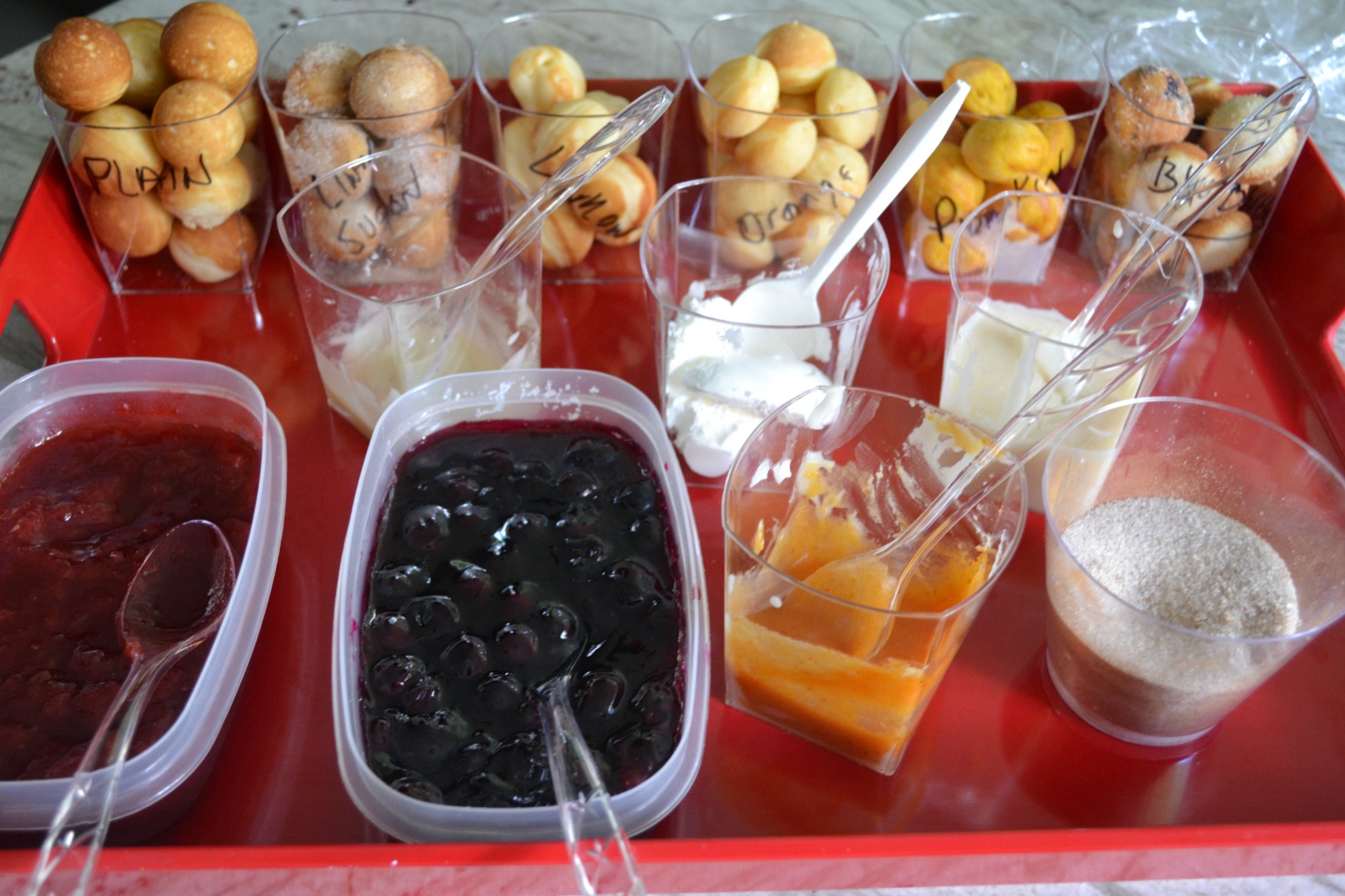 I made small amounts of different flavored toppings to dip the donut holes in. I made a confectioner sugar glaze then divided it into small containers with different flavorings. I had the basic glaze, orange, lemon, and pumpkin.
I made a fresh strawberry and a blueberry sauce for dipping.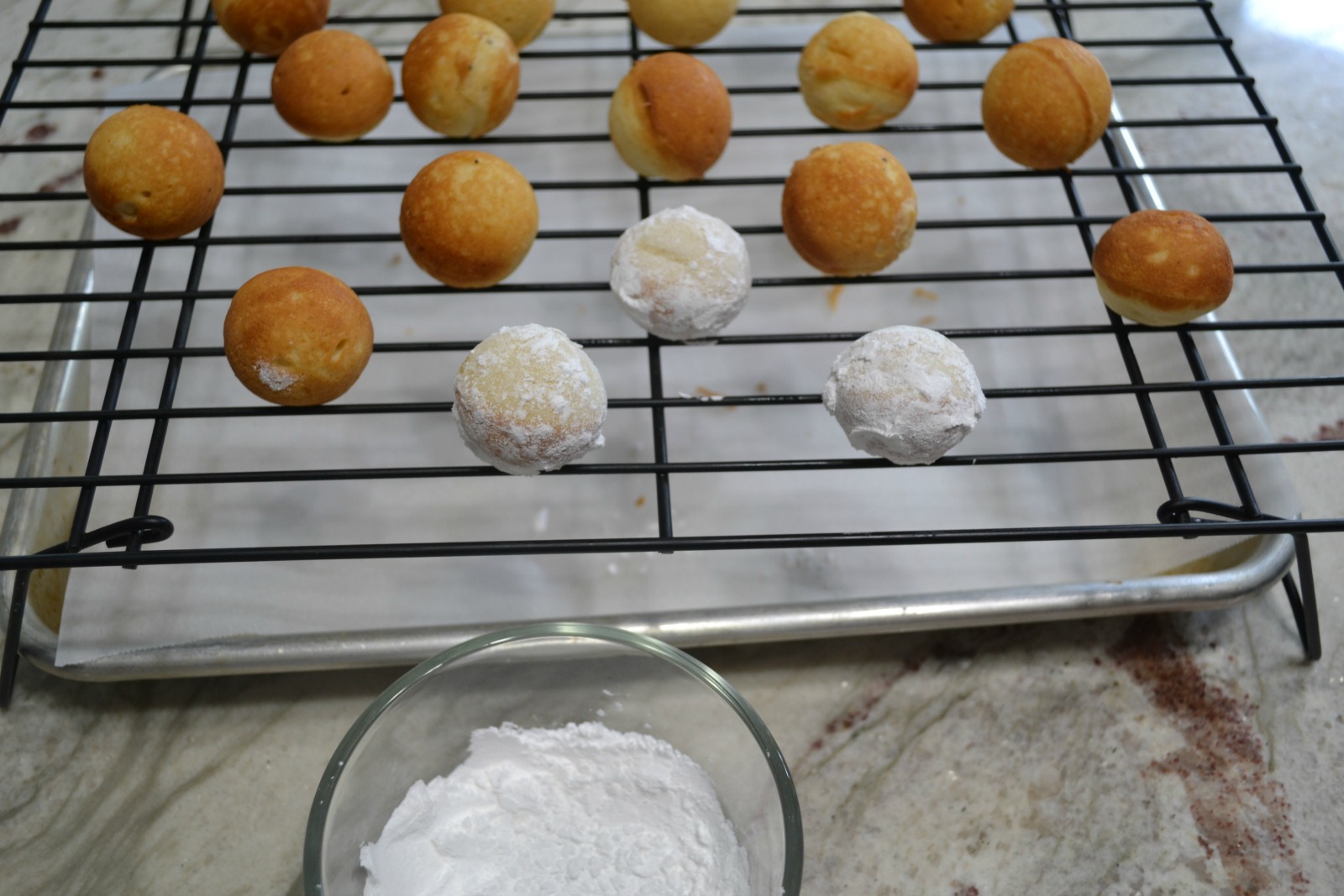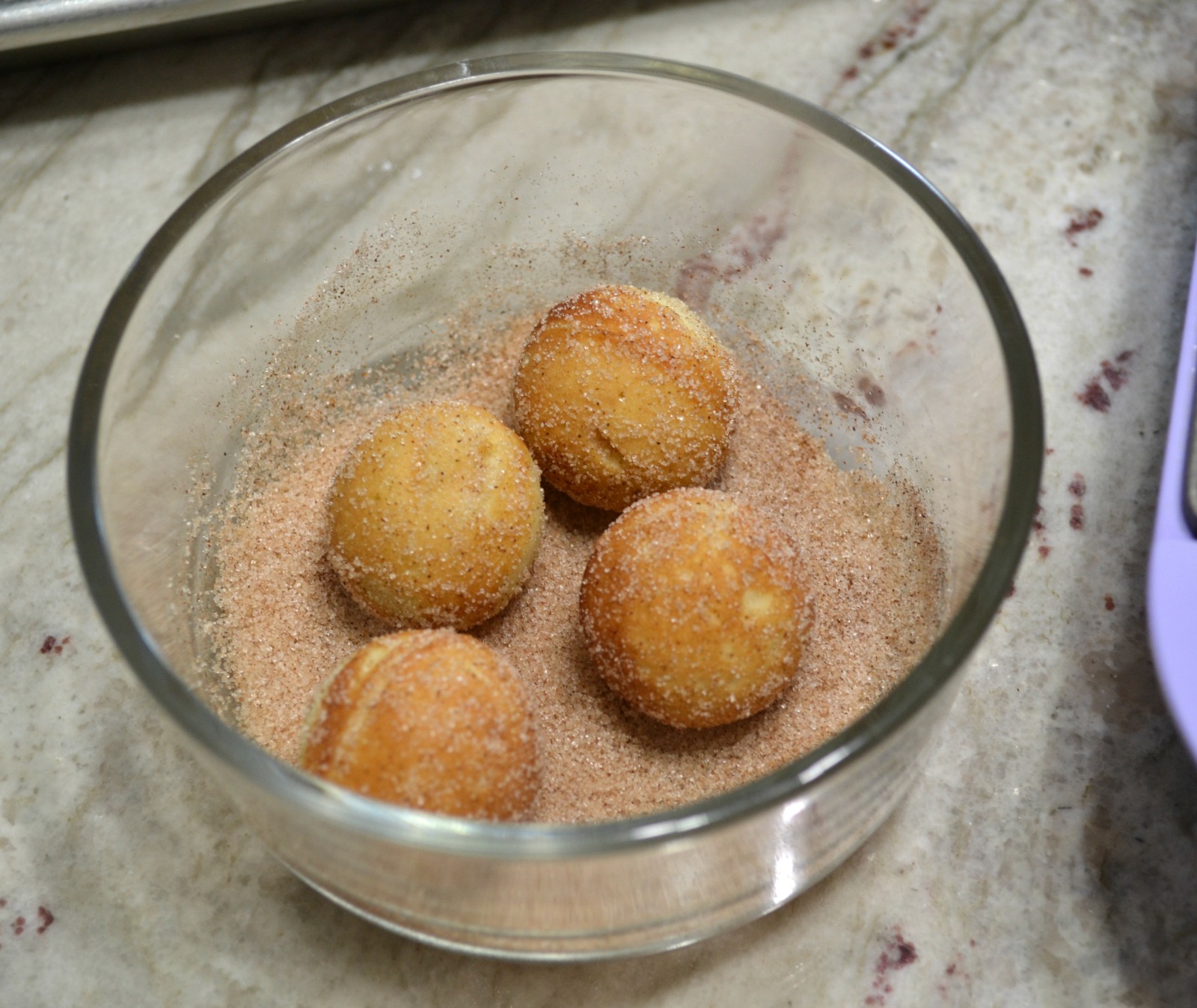 I had a dish of confectioner sugar and one with cinnamon-sugar. When using these, I placed the donut holes in the bowls while they were still hot so that the toppings would stick better.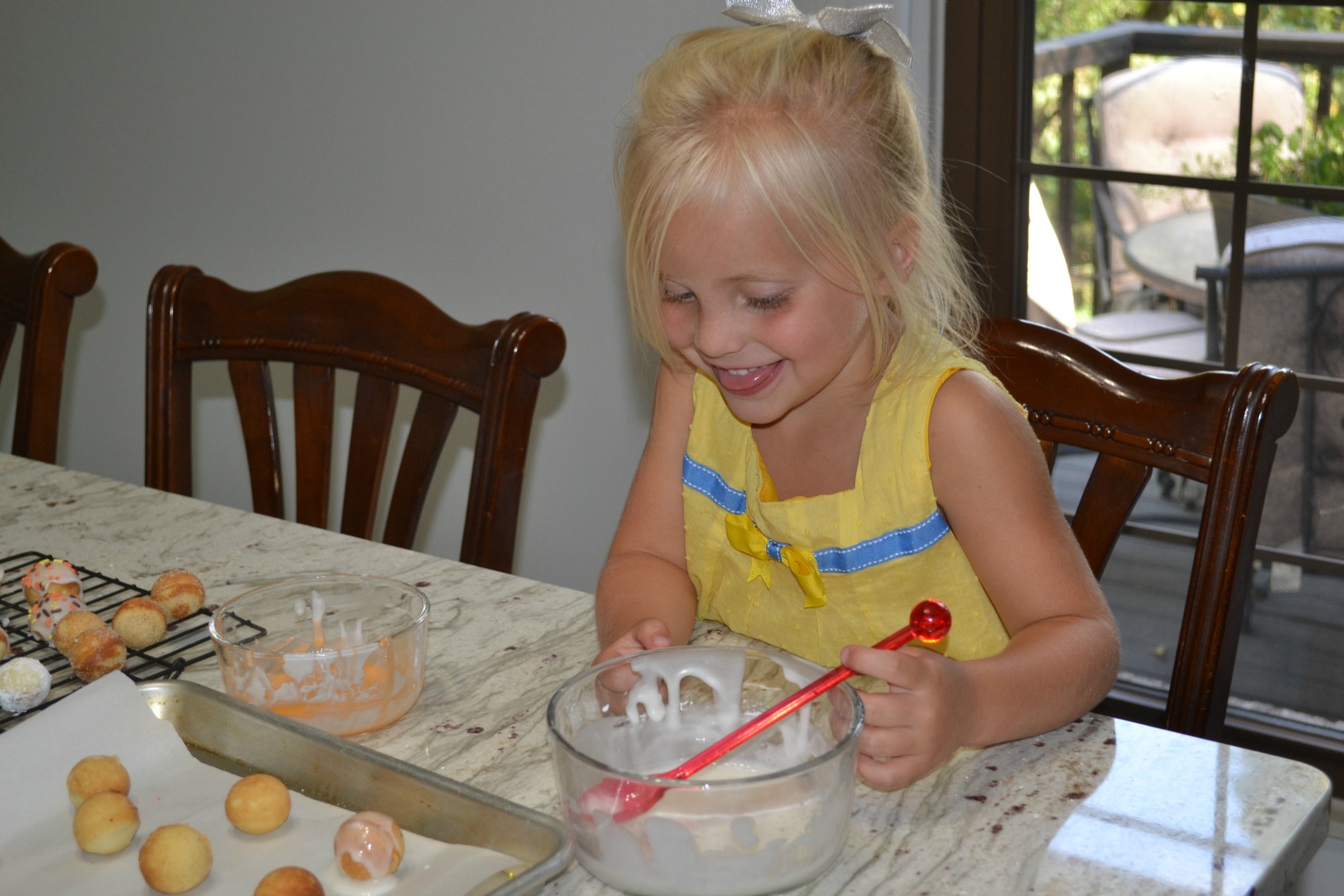 My 4 year old granddaughter was having fun helping me and then decided that she could do the toppings herself.
She decided that hers would have white or orange glaze with some sprinkles mixed in it.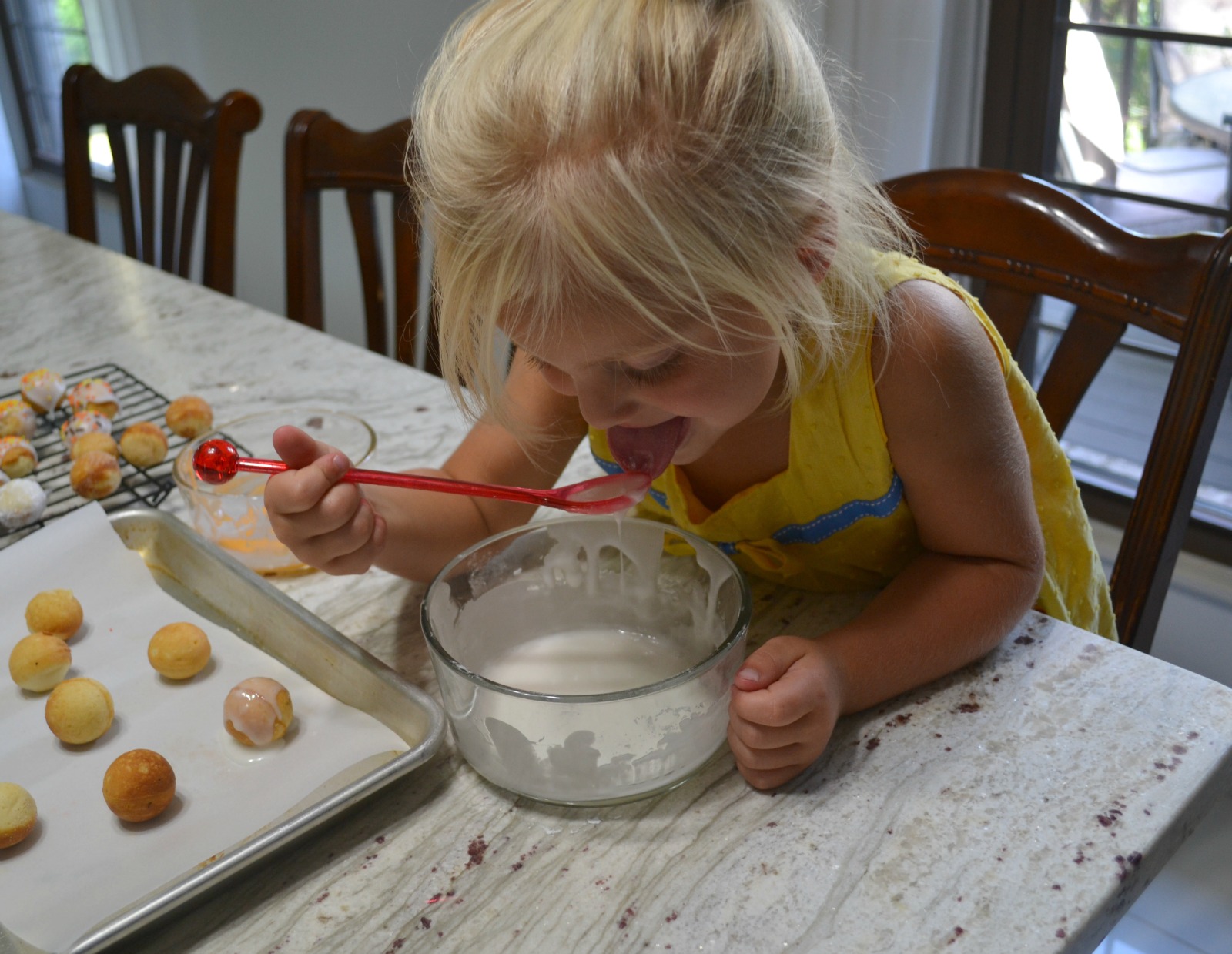 Tasting the icing is a messy job but somebody has to do it.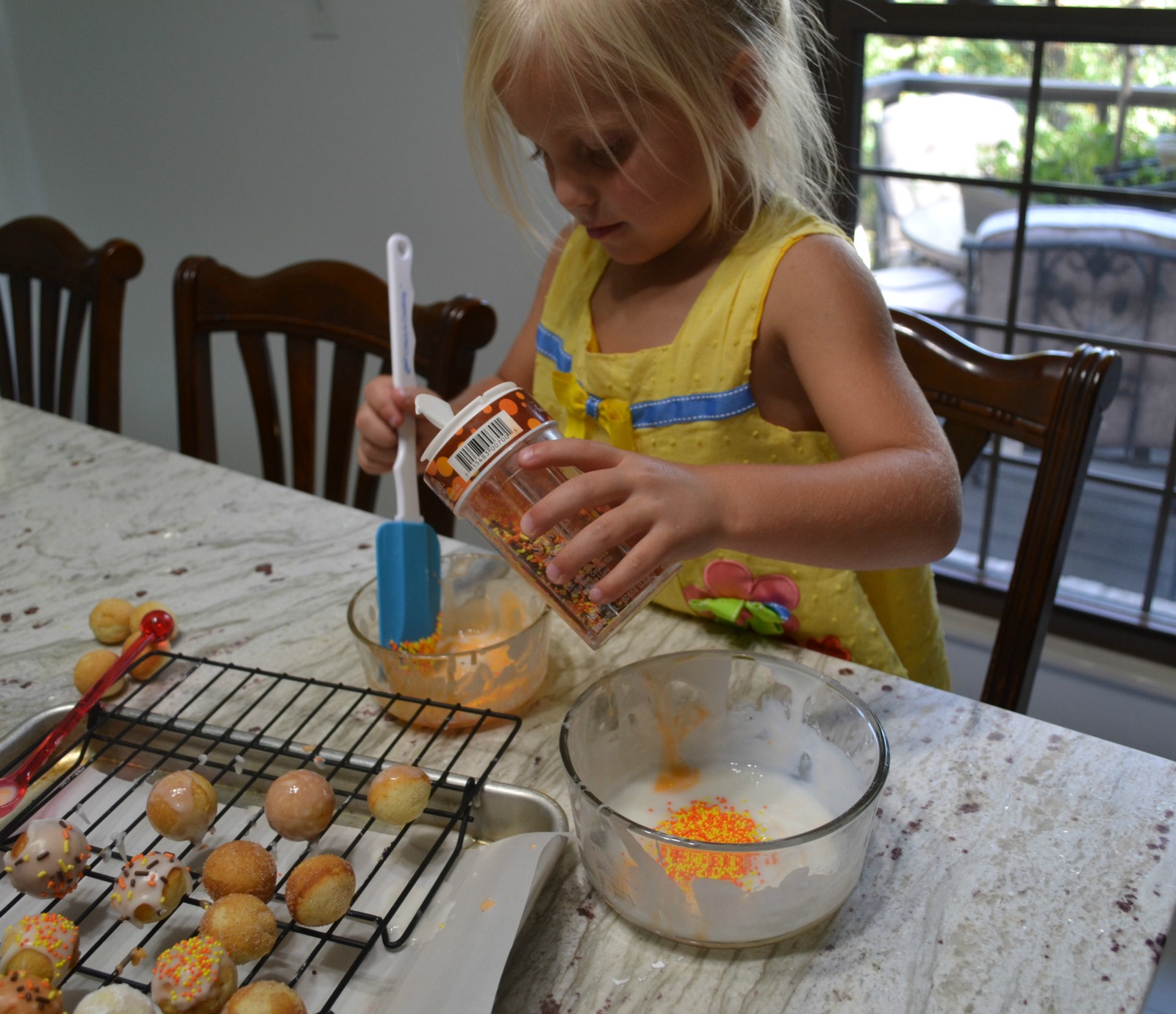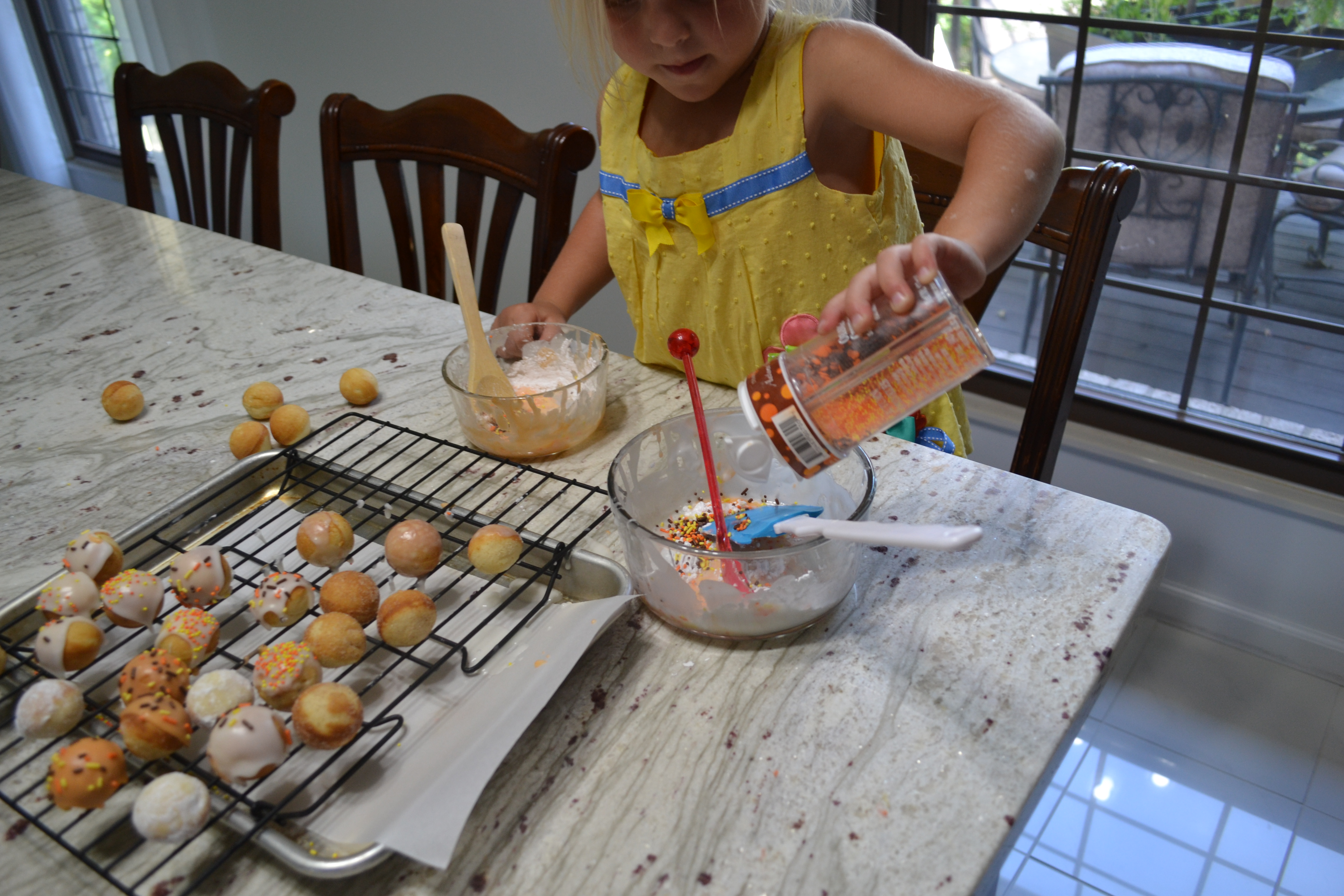 Let's add some sprinkles. Maybe a few more.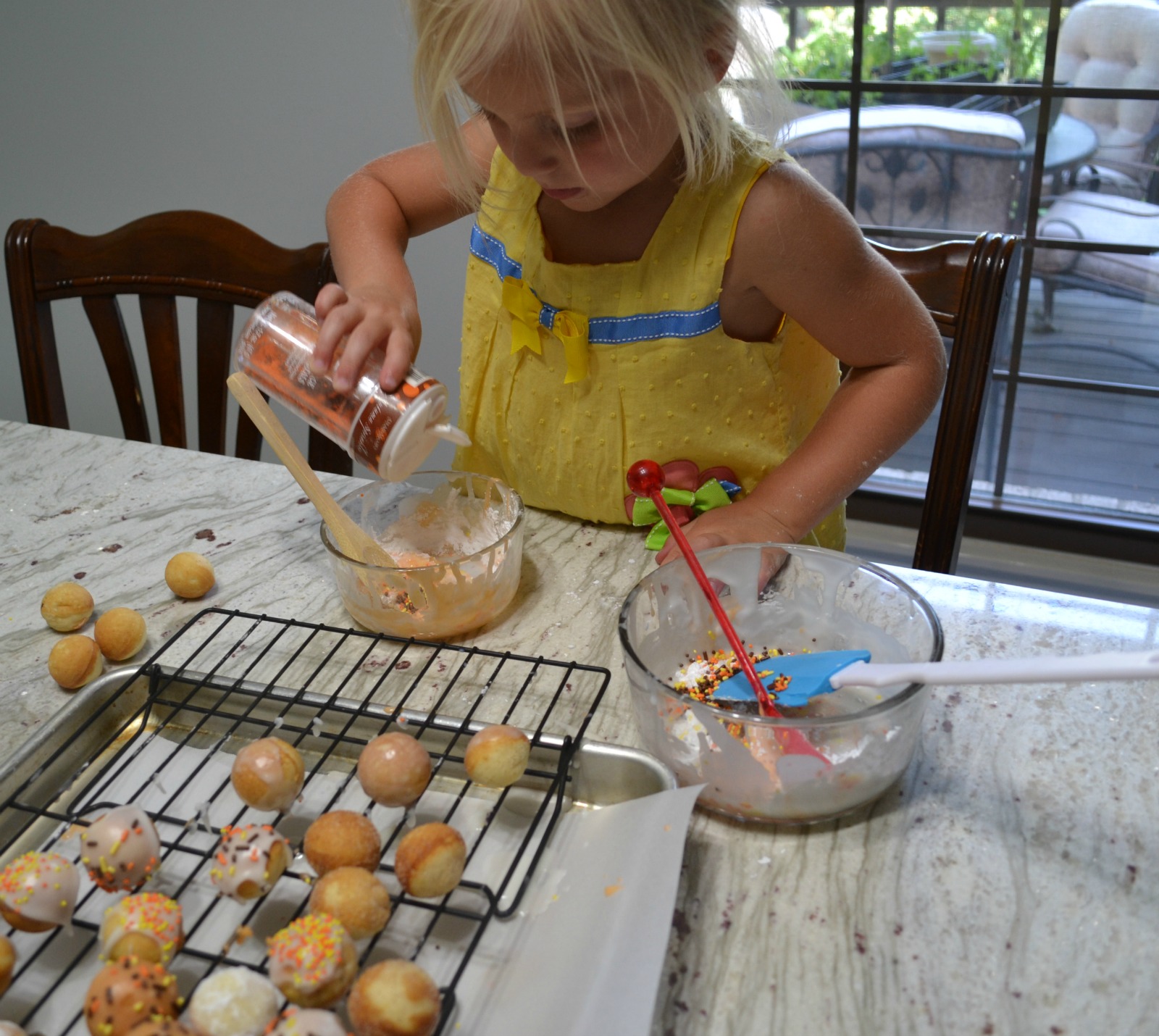 When you think you have enough sprinkles, dump in more. You can never have too many.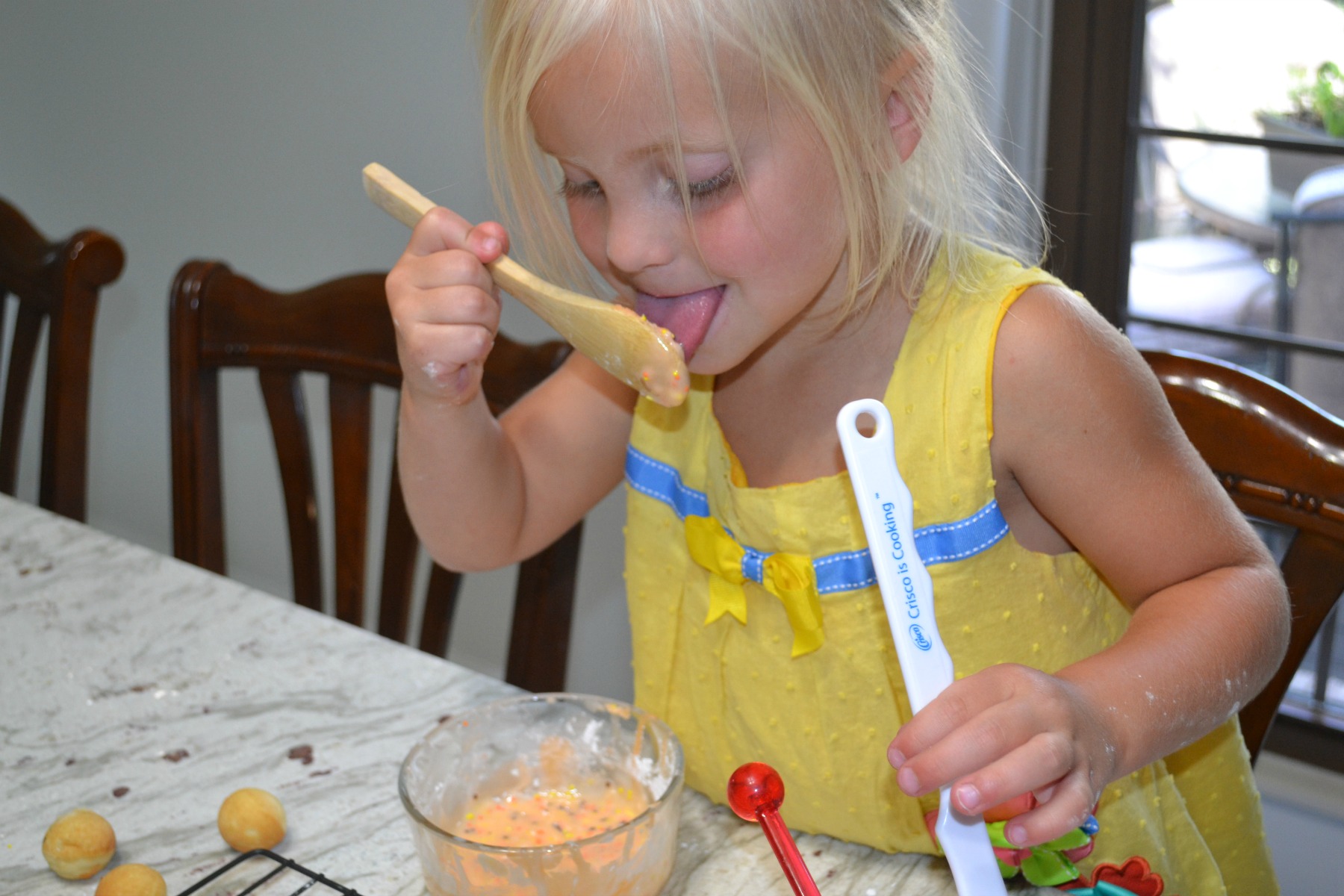 Another taste test.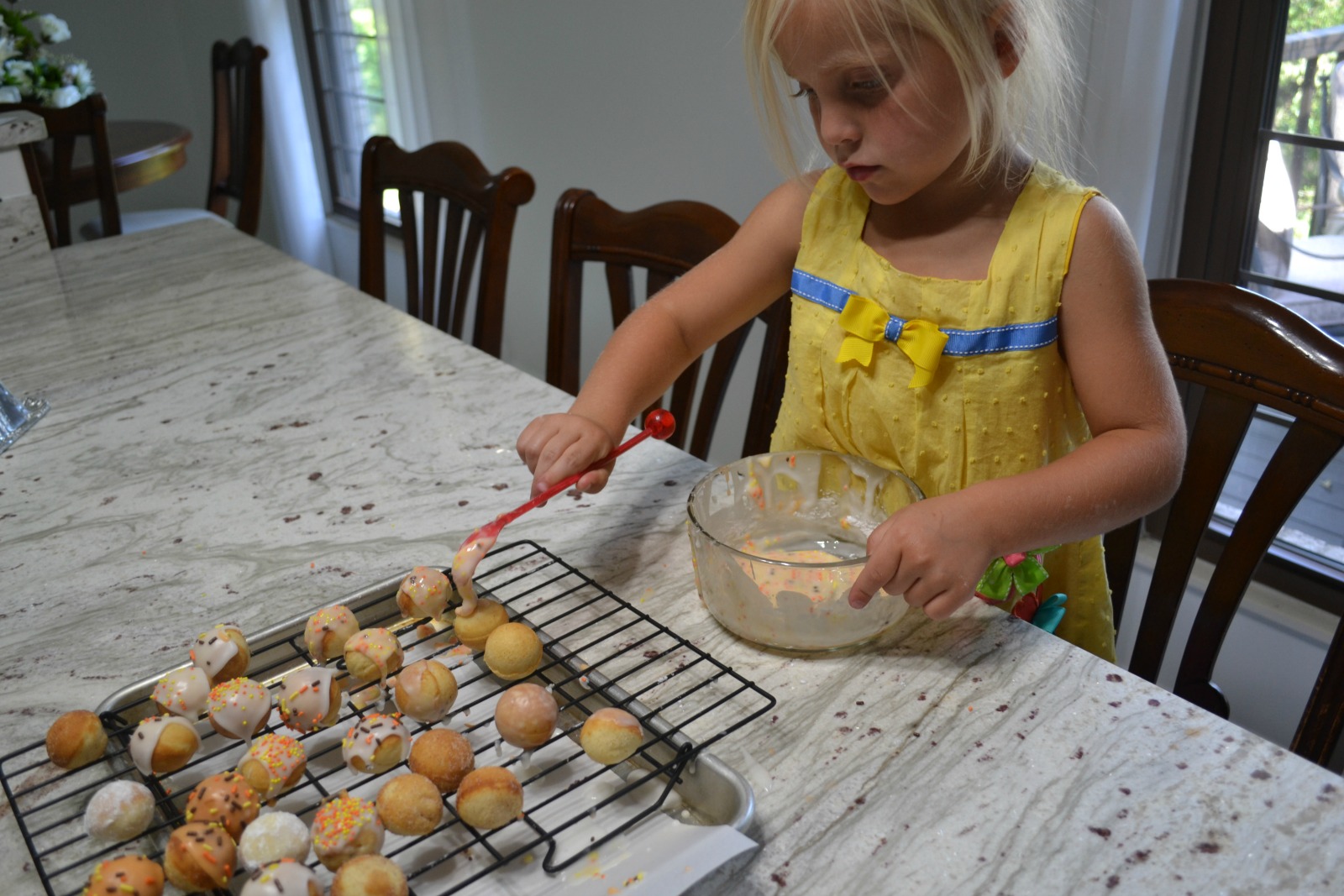 Ready to get the work done now.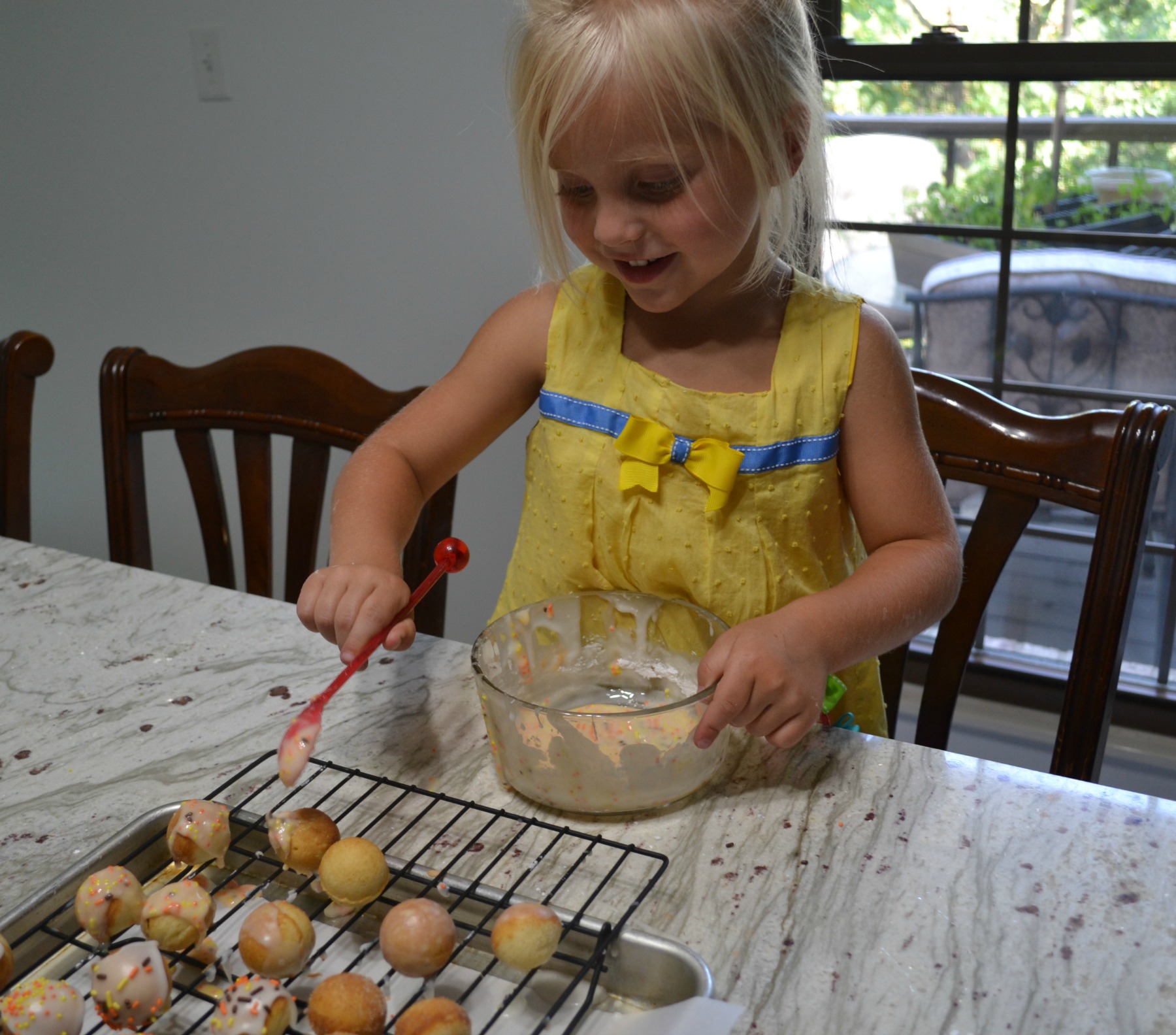 The look of satisfaction.
She did take all of these donut holes home with her when they dried so mommy and daddy got to share her treasures. I hope they like sprinkles!
My favorite ones were the lemon and orange. The pumpkin were good but a little dry. The basic vanilla ones were delicious dipped in the strawberry or blueberry sauce.
I may try these again as they were very easy and the flavor combinations are endless. I am thinking of filling them with a cream the next time.
Here is the recipe I used that came with the machine. I also added the variations of batter.
Vanilla Cake Pops
2016-09-11 18:37:37
Ingredients
•1 1/2 cups all-purpose flour
•1 teaspoon baking powder
•1/4 teaspoon salt
•1/2 cup butter, softened
•1 cup sugar
•2 eggs
•2 teaspoons vanilla
•1/2 cup milk
•Glaze or coating of choice
Instructions
Combine flour, baking powder and salt. Set aside.
In a separate bowl, beat together butter and sugar until light and creamy. Beat in the eggs and vanilla.
Alternately blend in flour mixture and milk into butter mixture,
beginning and ending with the flour mixture.
Fill each cooking reservoir with about 1 tablespoon of batter.
Bake 4 to 5 minutes or until a toothpick inserted into a cake pop comes out clean.
Allow to cool and glaze or coat, as desired
Makes about 60 donut holes
GRANDMA HONEY'S HOUSE https://grandmahoneyshouse.com/
Pumpkin Batter
: 1/2 cup of batter, stir in 1 Tablespoon canned pumpkin, 1/4 teaspoon each cinnamon and pumpkin pie spice
Cinnamon-Sugar Batter: 1/2 cup batter, stir in 1 teaspoon sugar and 1/4 teaspoon cinnamon
Blueberry Batter: 1/2 cup batter, stir in fresh blueberries
Lemon Batter: 1/2 cup batter, stir in 1 teaspoon lemon juice and 1 teaspoon lemon zest
Orange Batter: 1/2 cup batter, stir in 1 teaspoon orange juice and 1 teaspoon orange zest
DONUT HOLE TOPPINGS
Cinnamon-Sugar: 1/2 cup granulated sugar and 1 Tablespoon ground cinnamon
Confectioner Sugar: 1/2 cup sifted confectioner sugar
White Glaze: 1 1/4 cups sifted confectioner sugar, 2-3 Tablespoons milk. Add milk a small amount at a time, whisk until combined
Pumpkin Glaze: white glaze recipe with 1 teaspoon canned pumpkin stirred in. add less milk
Lemon or Orange Glaze: white glaze recipe with 1 Tablespoon of the lemon or orange juice replacing 1 Tablespoon milk
Strawberry, Raspberry, or Blueberry Sauce: In a small saucepan whisk together 1/2 cup sugar, 2 teaspoons cornstarch, and 1 cup water. Stir in 1 cup fresh or frozen berries. Bring to a boil. Lower heat to low, and cook, stirring constantly until mixture begins to thicken. Remove from heat.
There are many different recipes for the donut holes and glazes on the internet.
I think setting up a donut hole bar with a variety of toppings would be a lot of fun for children or grandchildren.
Please follow and like us: