My husband and I celebrated 30 years of marriage last week with an anniversary trip to the Greenbrier Resort.
The Greenbrier Resort is located in White Sulphur Springs, WV, which is only about 3 hours from our home. I had planned this trip several months ago as a surprise to my husband, but I got so excited that I told him about a month ago. This has to be one of the most beautiful resorts in the country and I know that my pictures will not do it justice. Please follow along on our experience here and just know that we did not even begin to enjoy all that they have to offer. I will include their link at the end so you can see much more information about the Greenbrier Resort.
There have been so many movie stars, royalty, celebrities, and 26 of our presidents have visited here. I felt like one of them when we pulled up. The valet parking attendants and bellman greet you. I was transformed when I walked through the beautiful doors.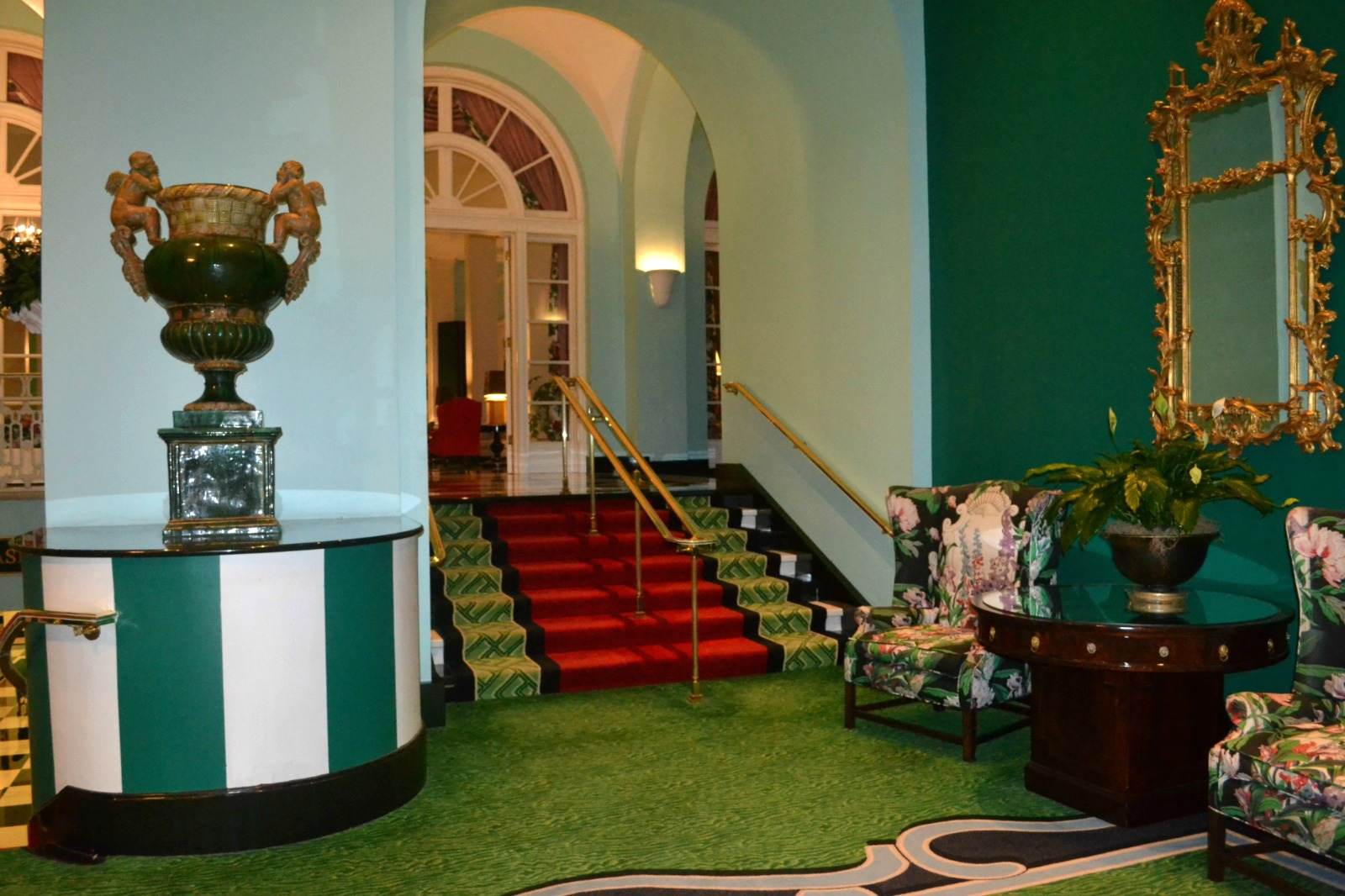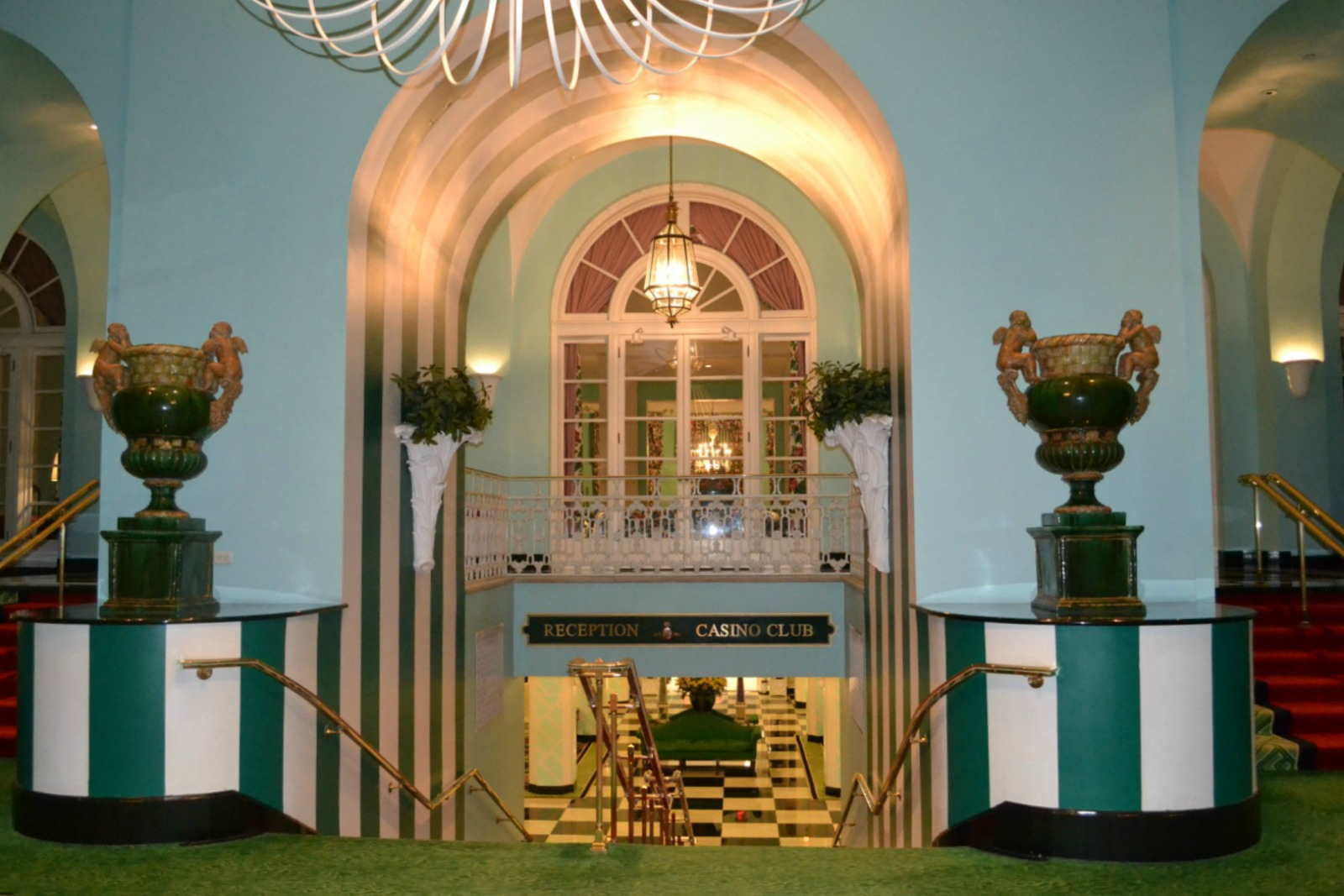 Here are some pictures of the entry.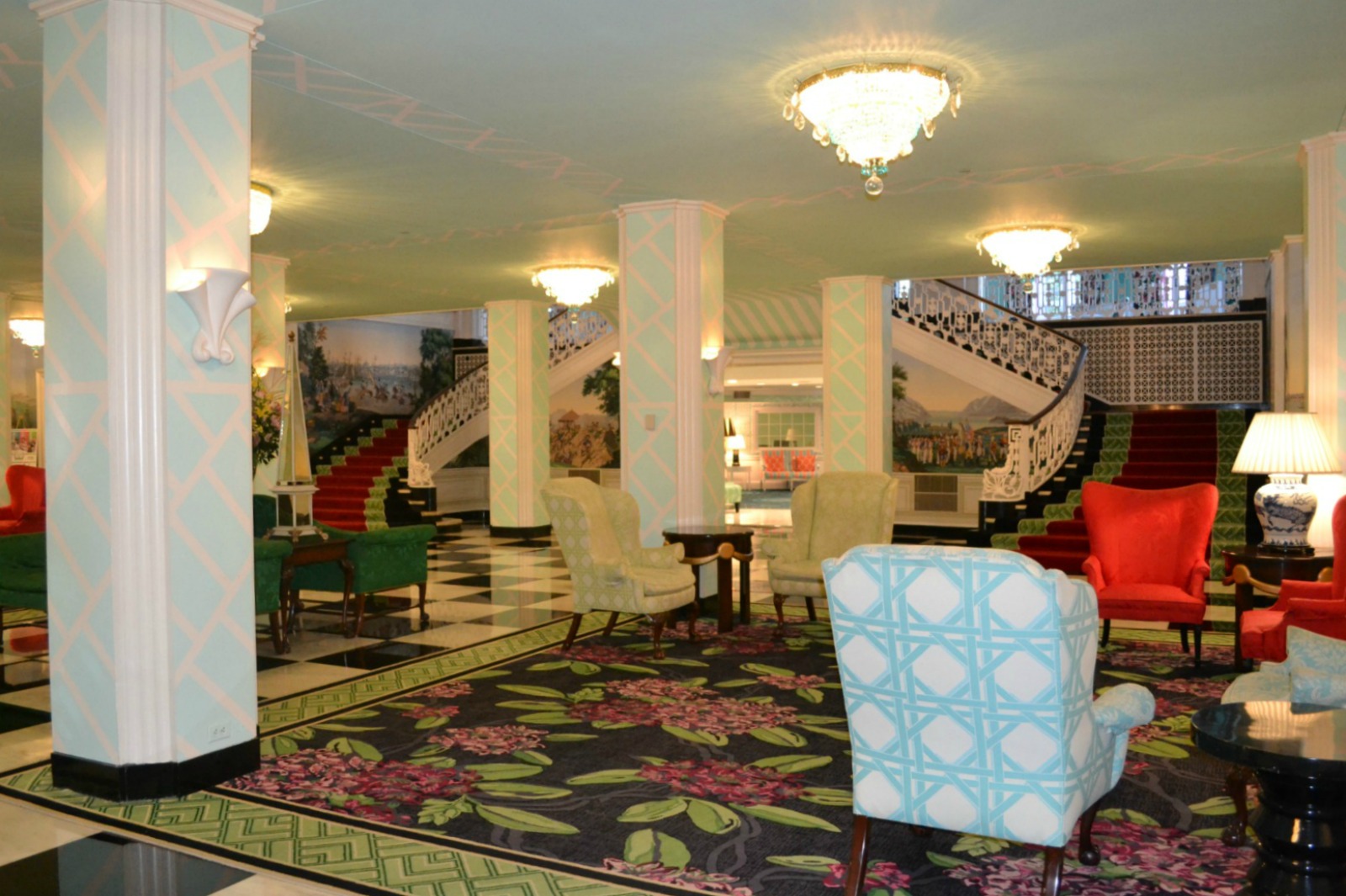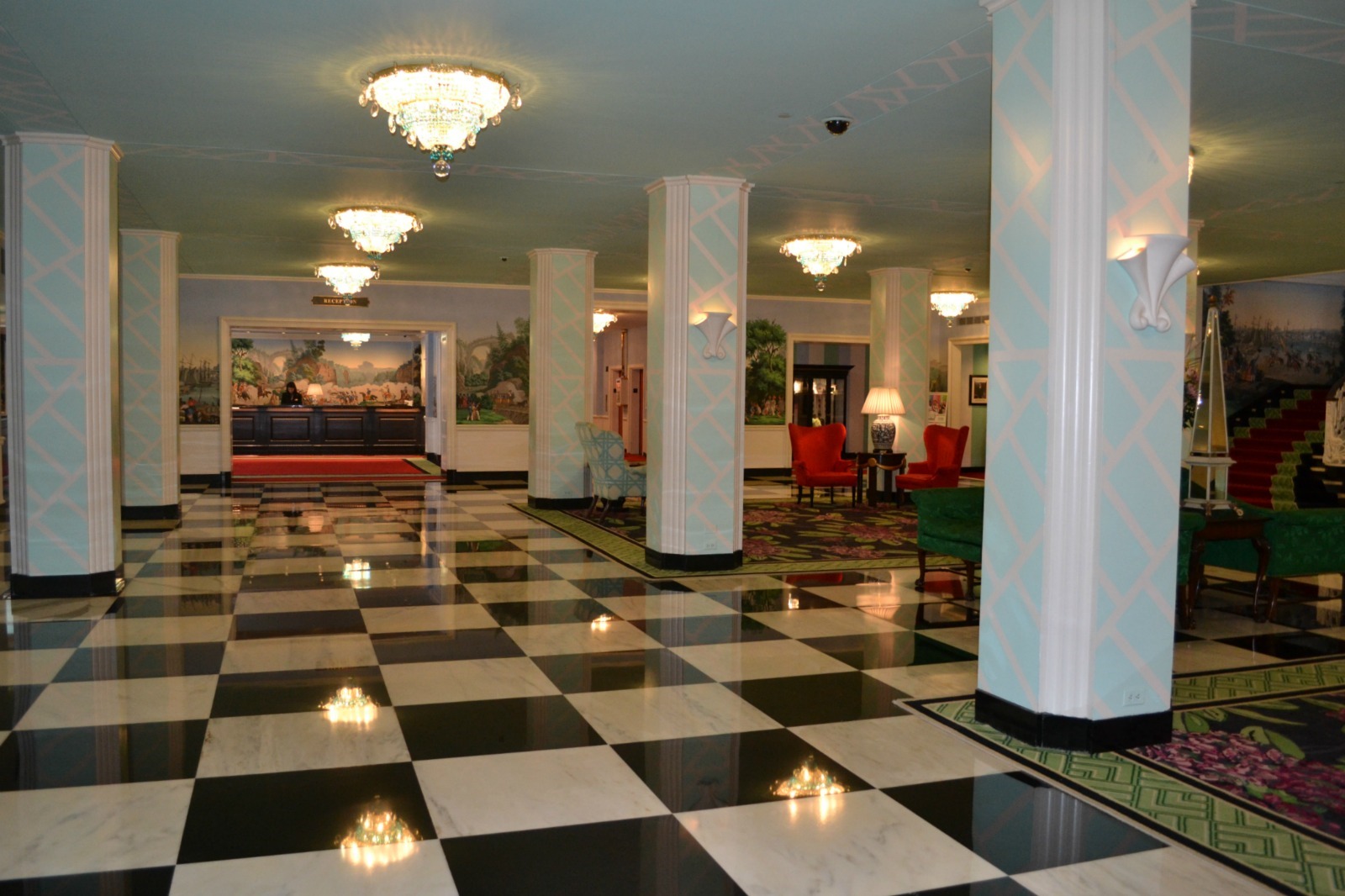 Main Lobby.
Our royal treatment began instantly. All of the staff are so helpful and courteous. When we registered, they upgraded our room at no extra cost, we were given champagne, and my husband was thanked for his service in the Army. They wished us a Happy Anniversary.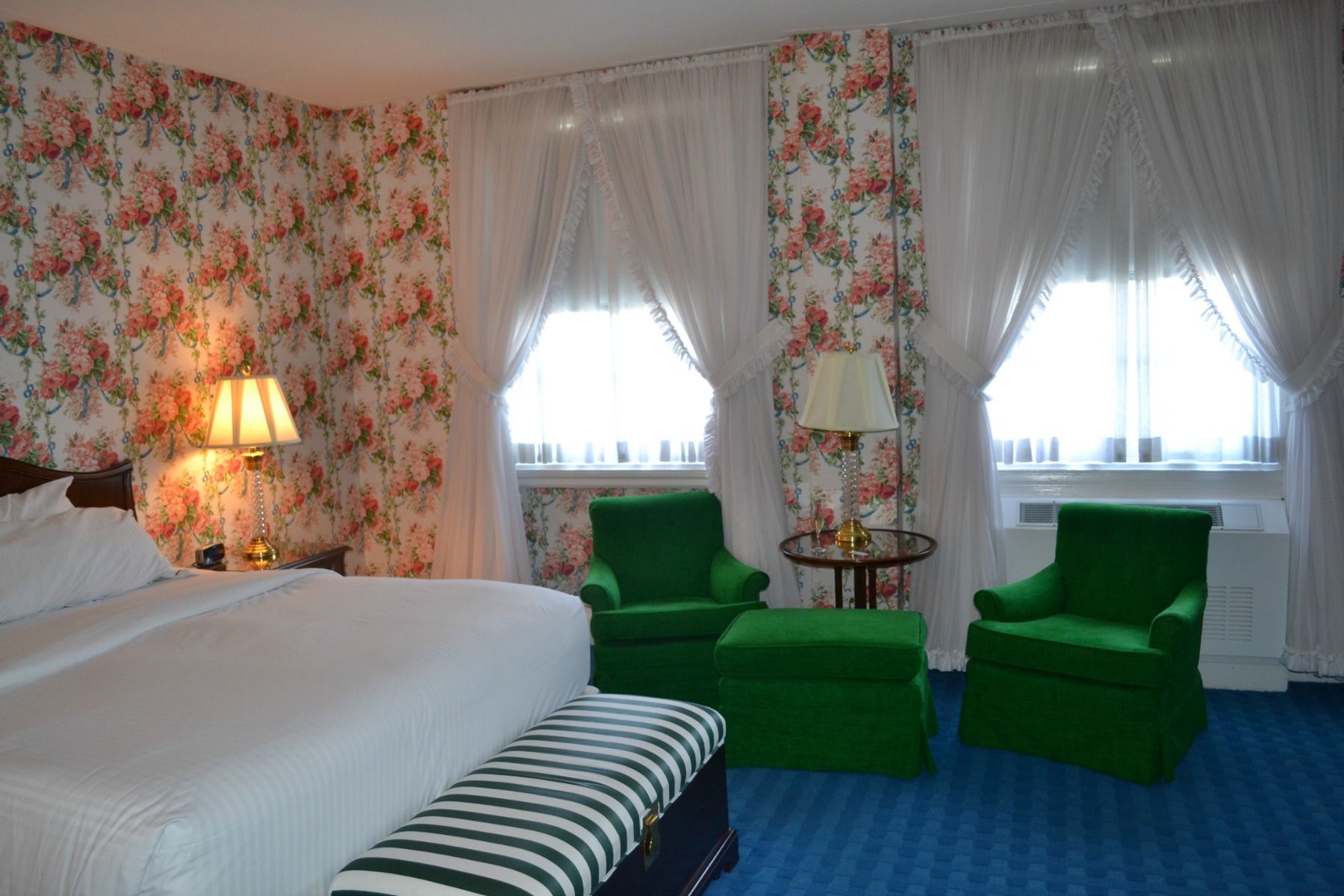 When we arrived at our room, they had sent us roses and a box of chocolates. Our room was beautiful and spacious with 1 1/2 baths.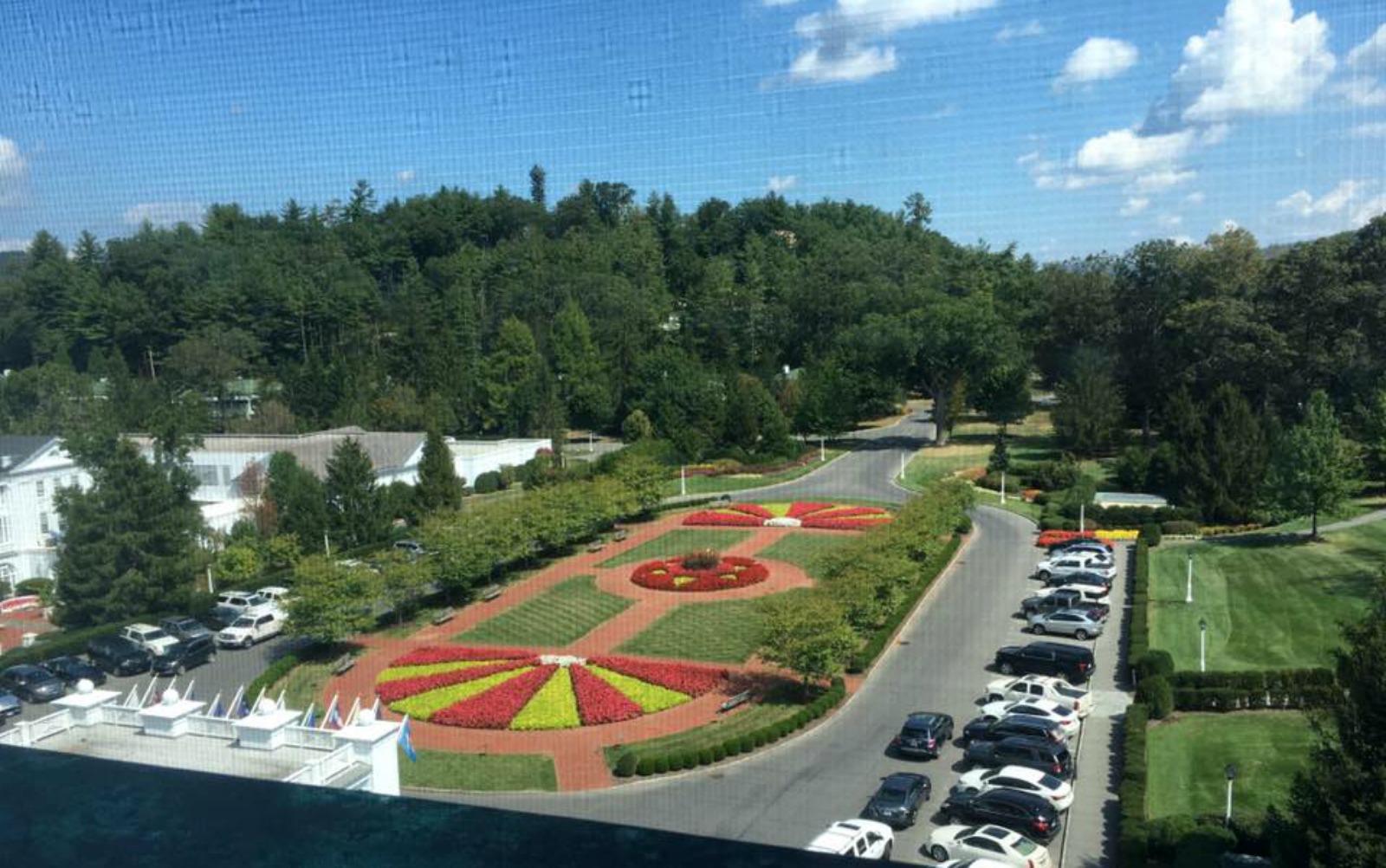 View from our window.
The first thing that we did was to go exploring the hotel. Below are some pictures of various rooms, sitting areas, and hallways.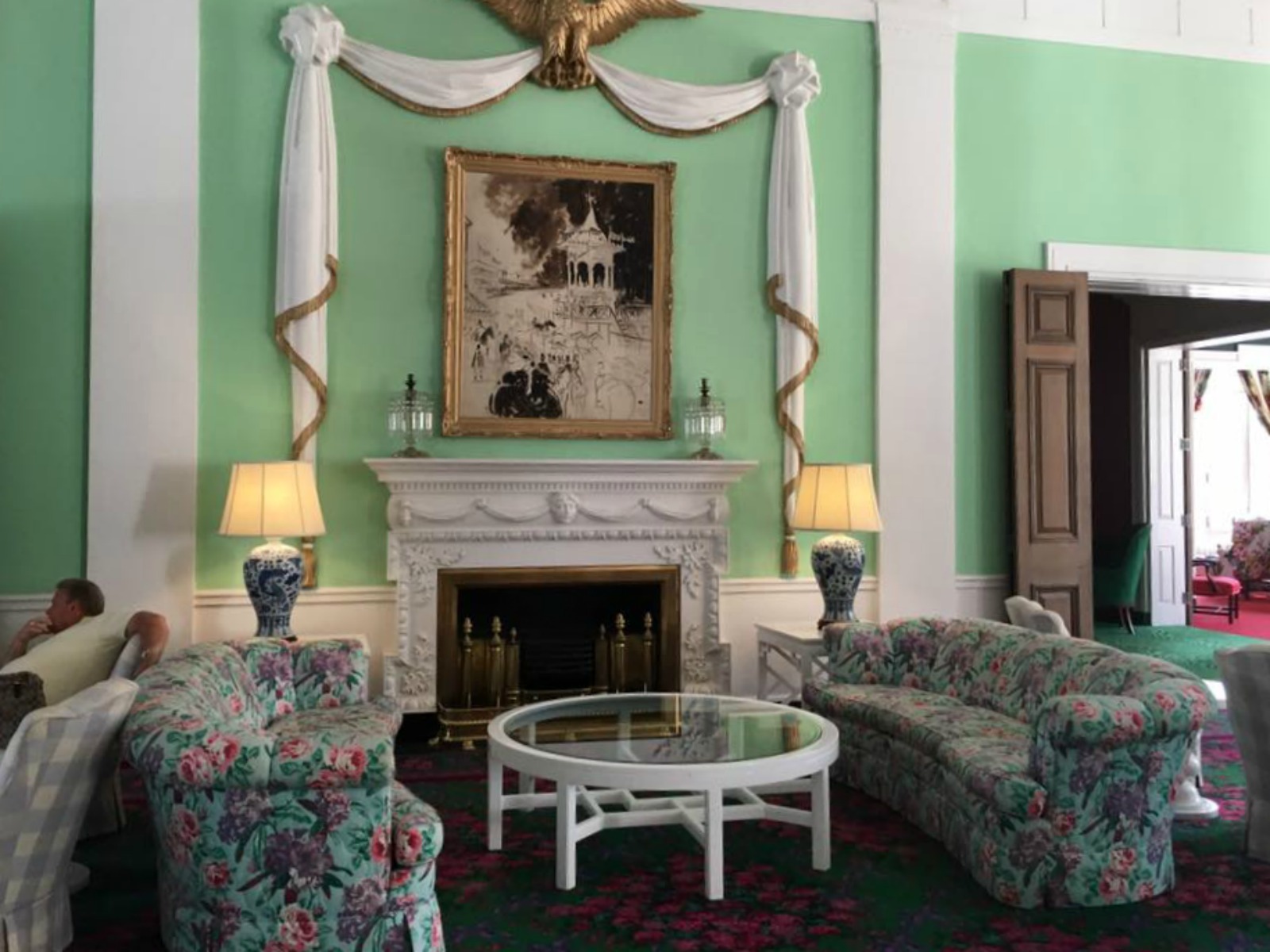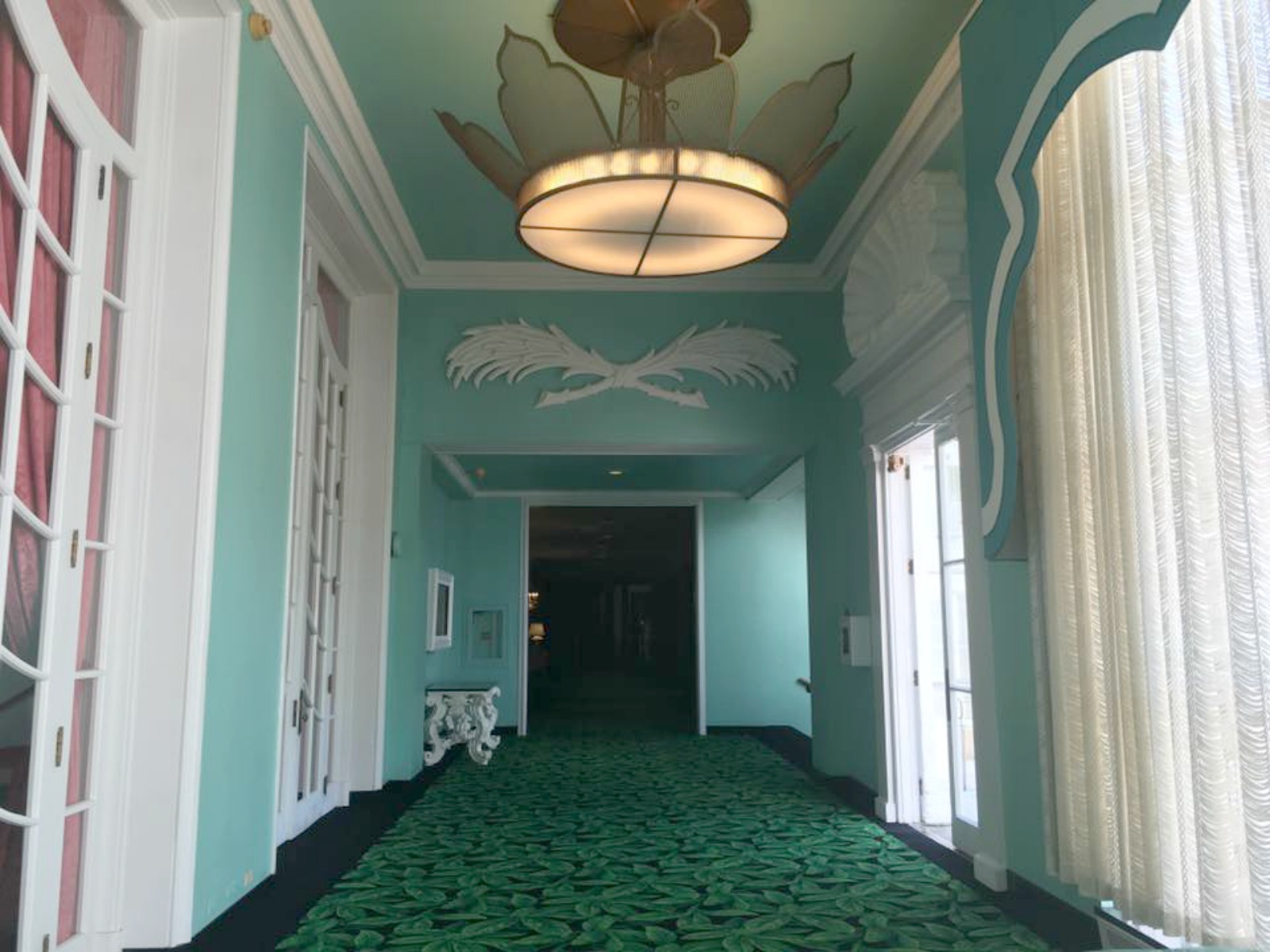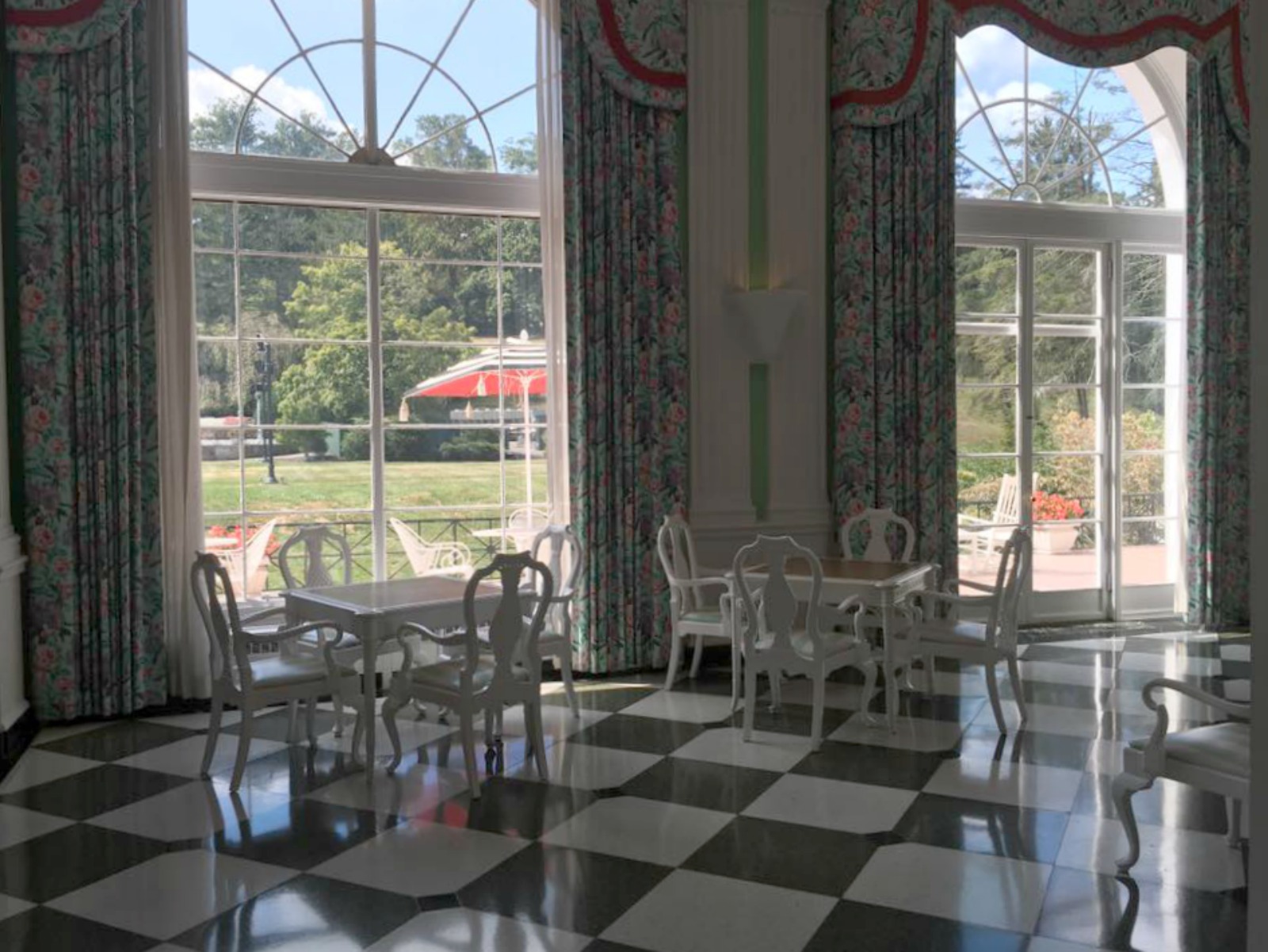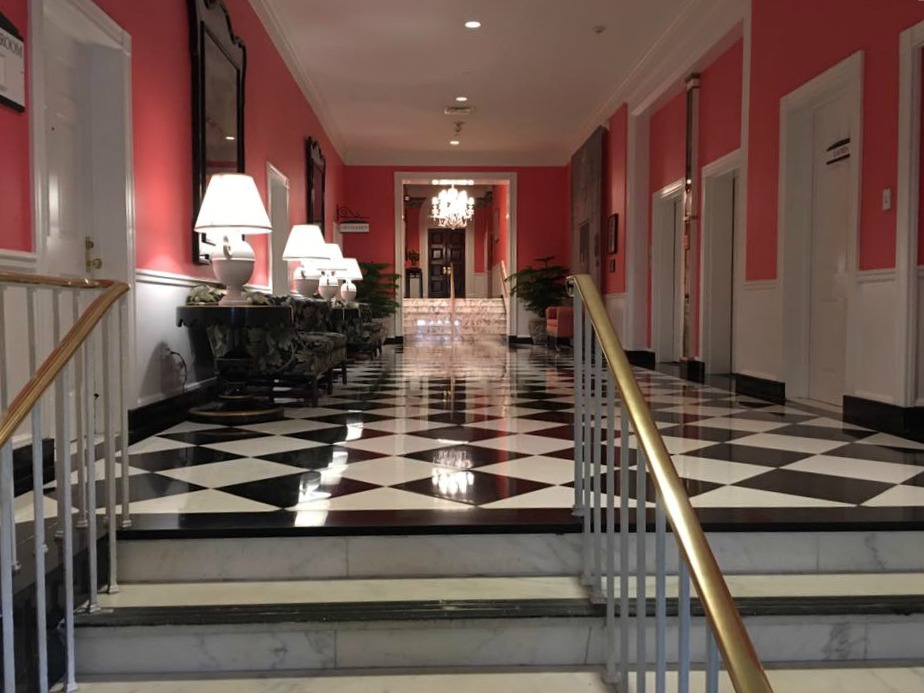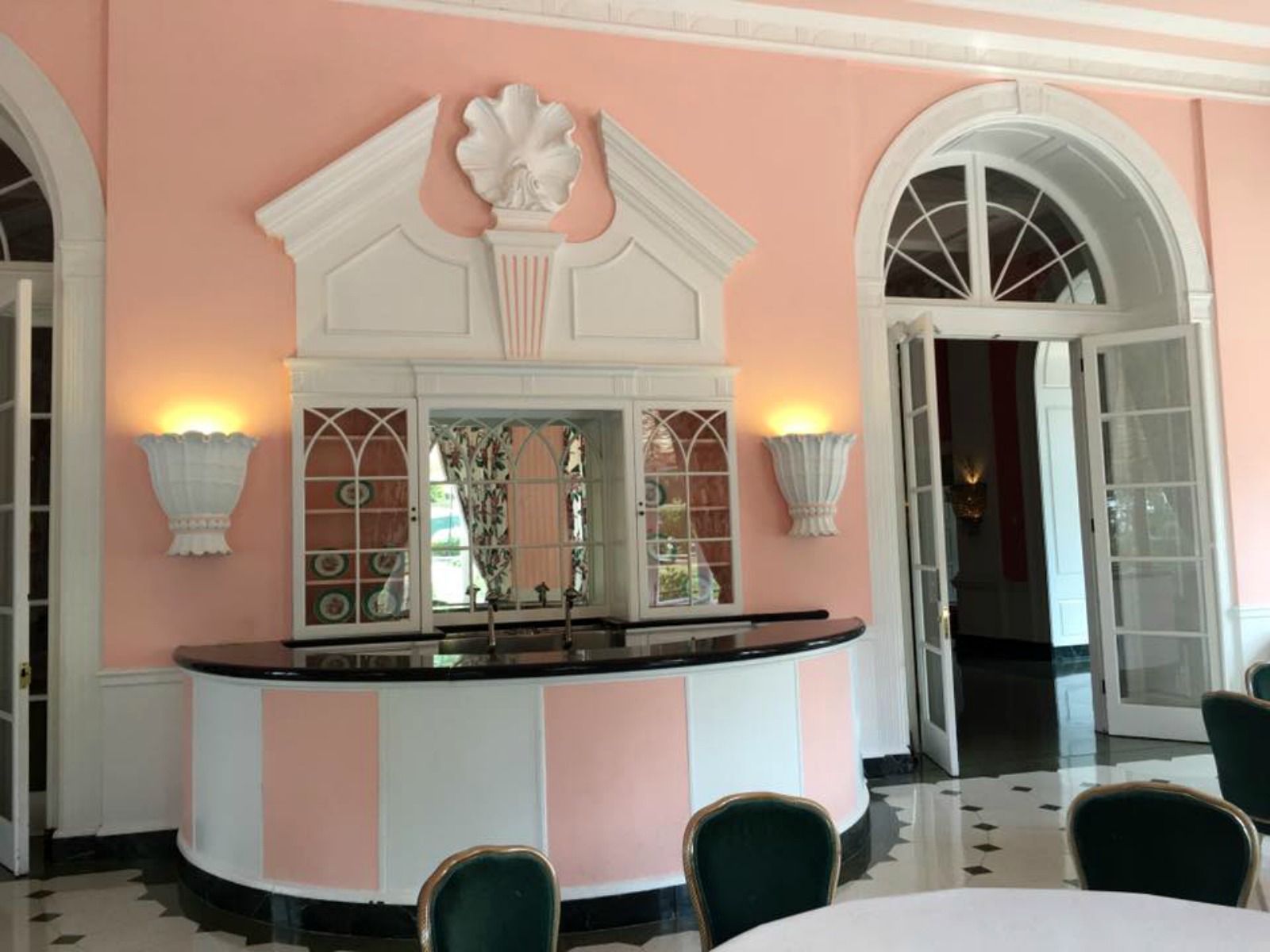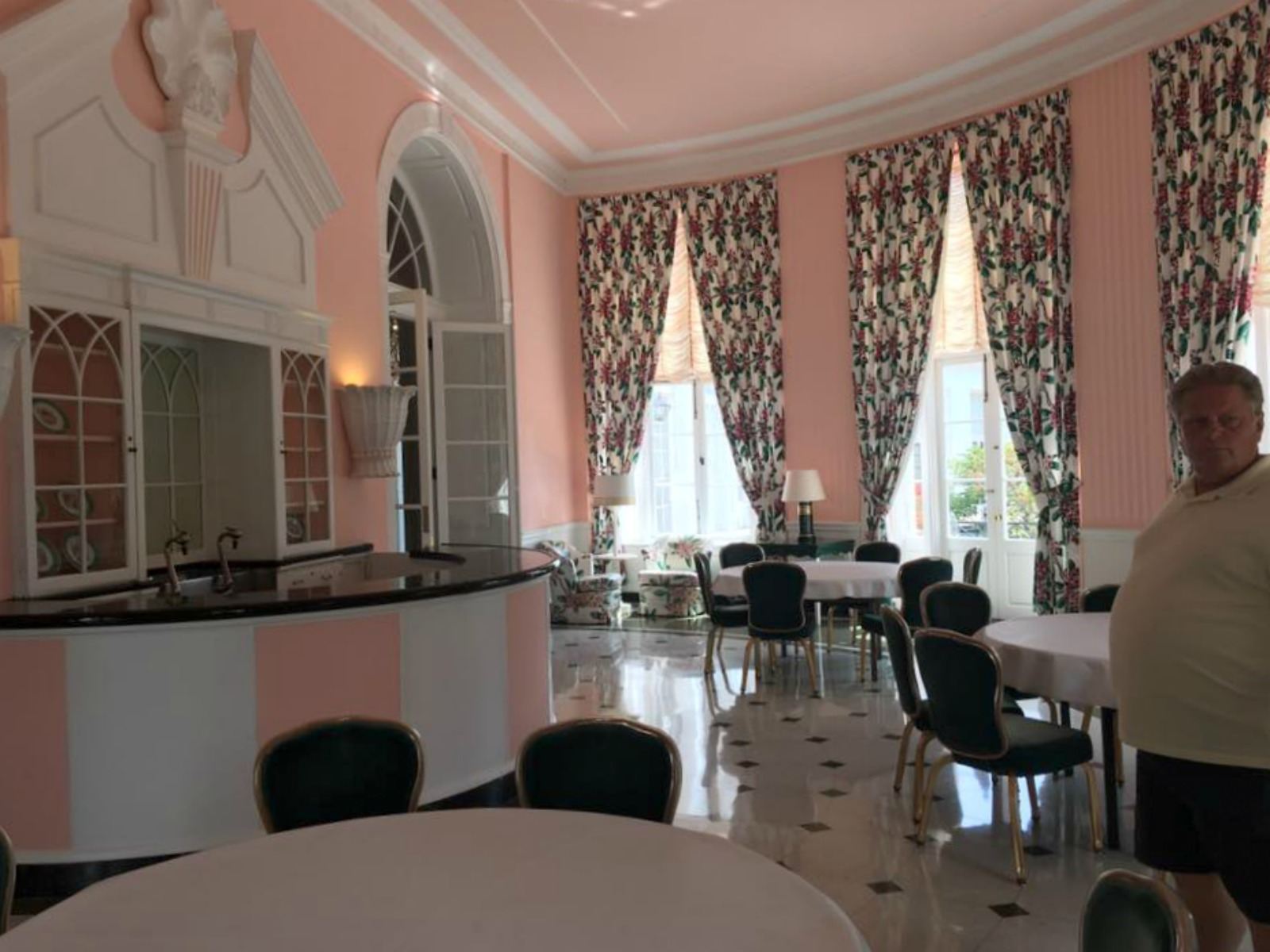 There is also a movie theatre and a bowling alley here.
Here is the ballroom.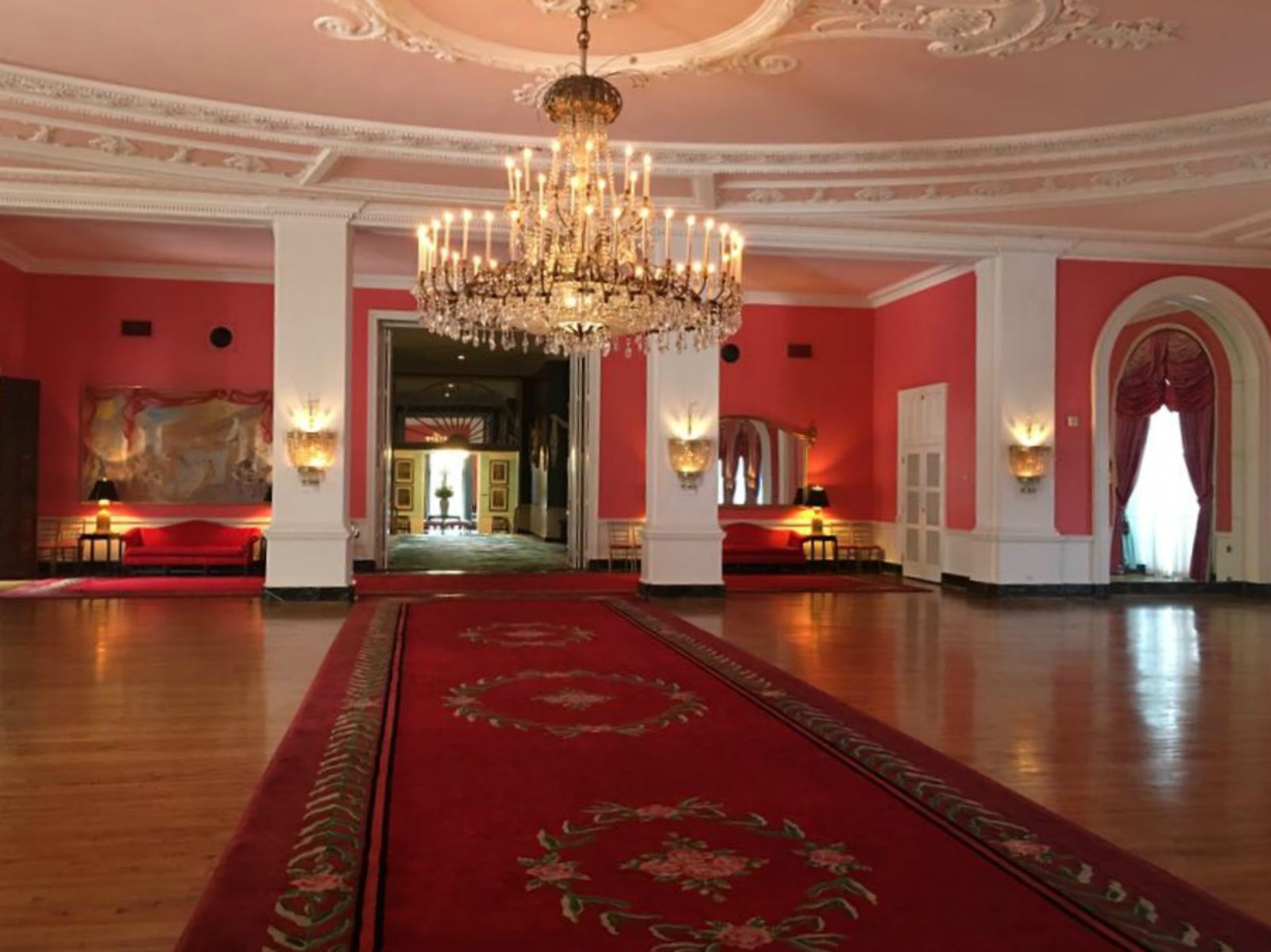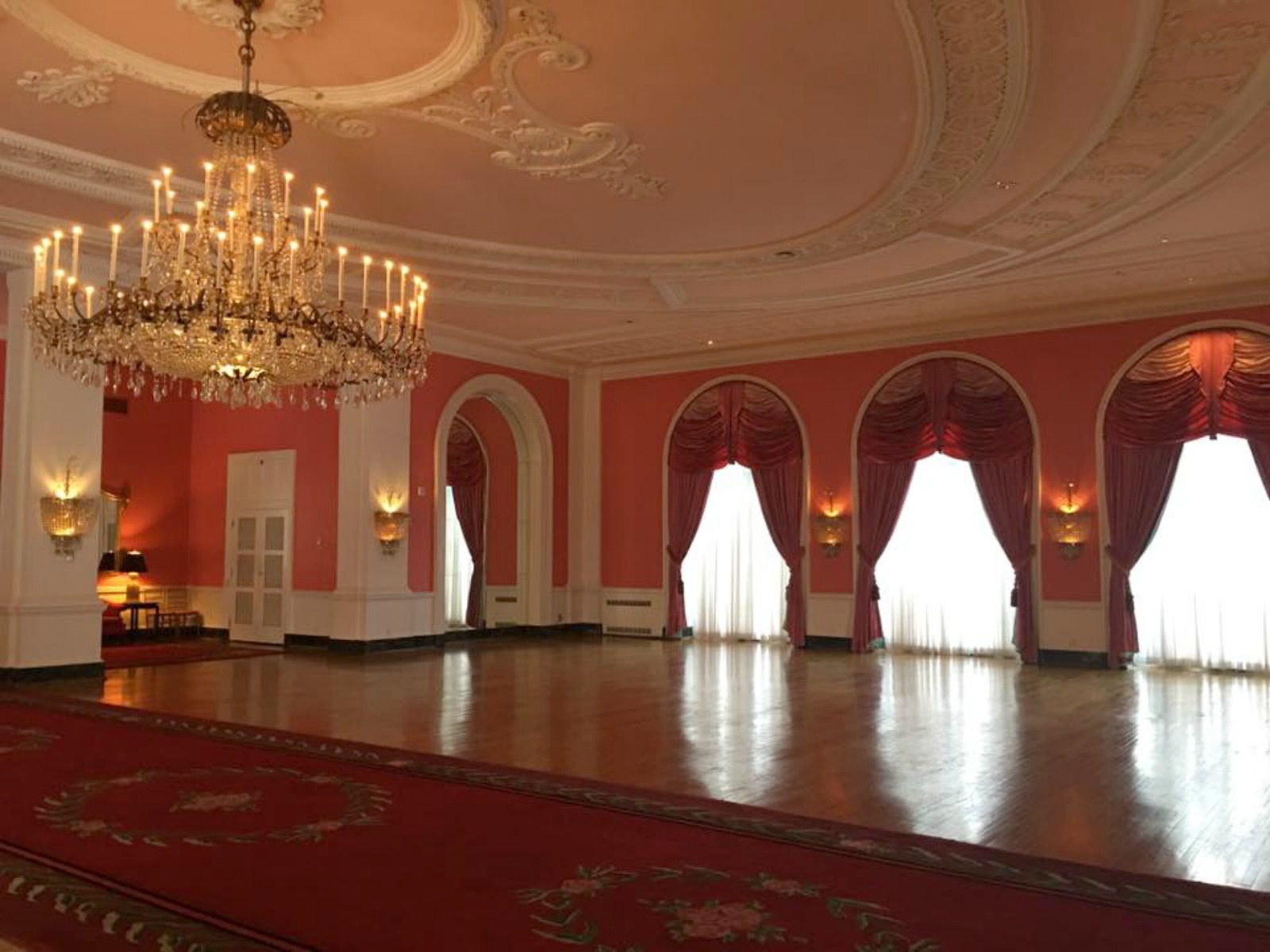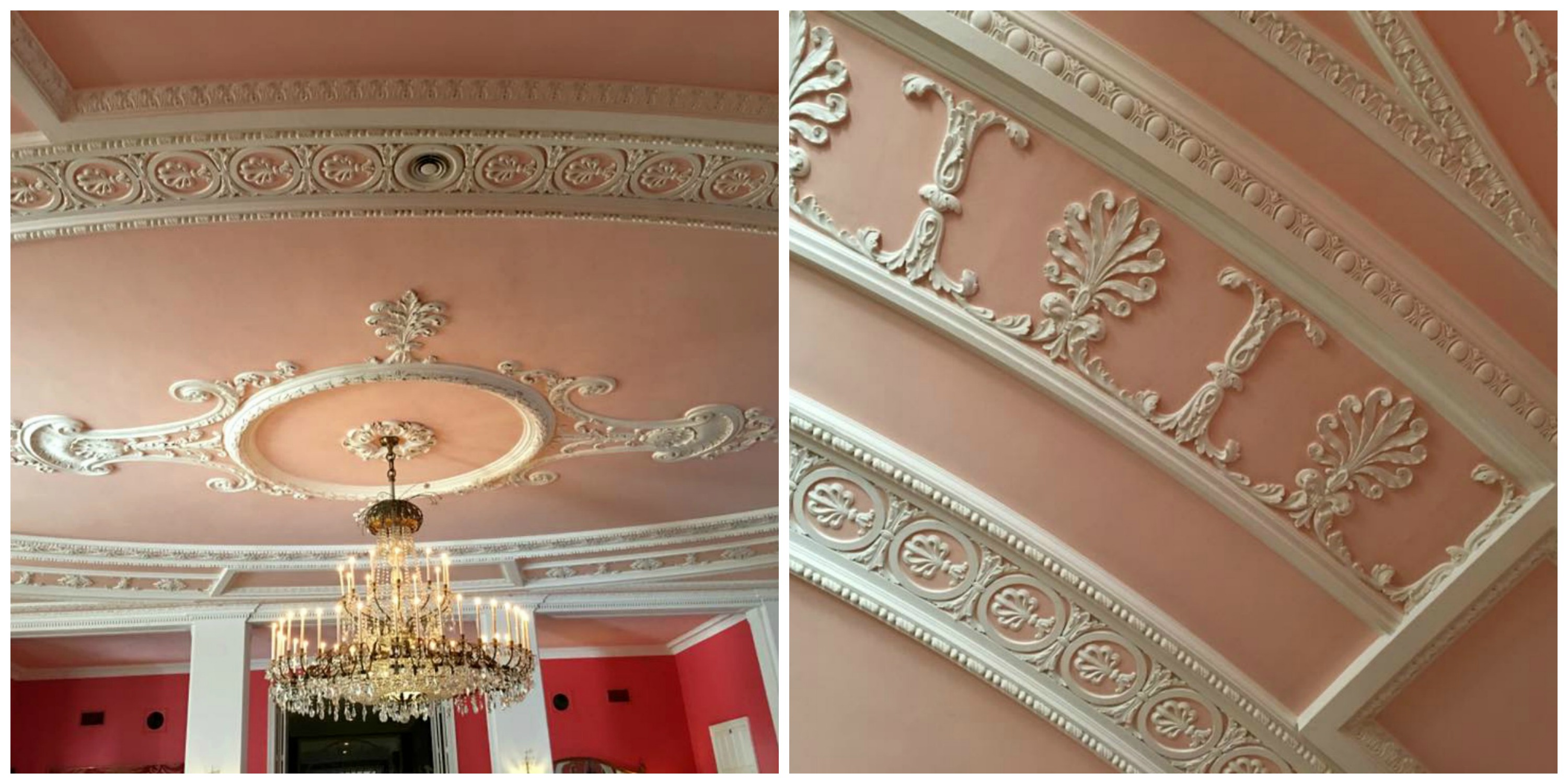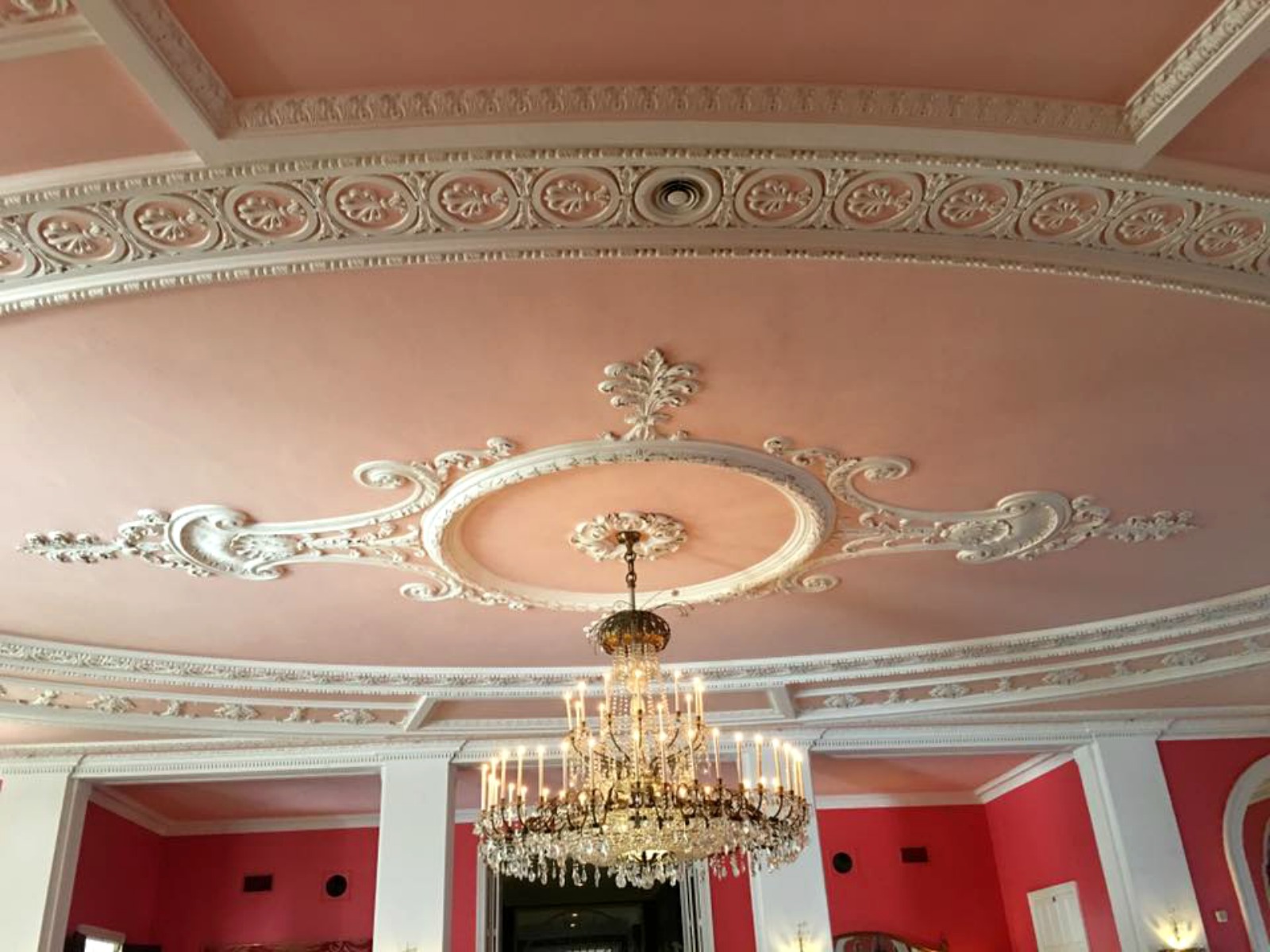 Love the architectural features of the ceiling..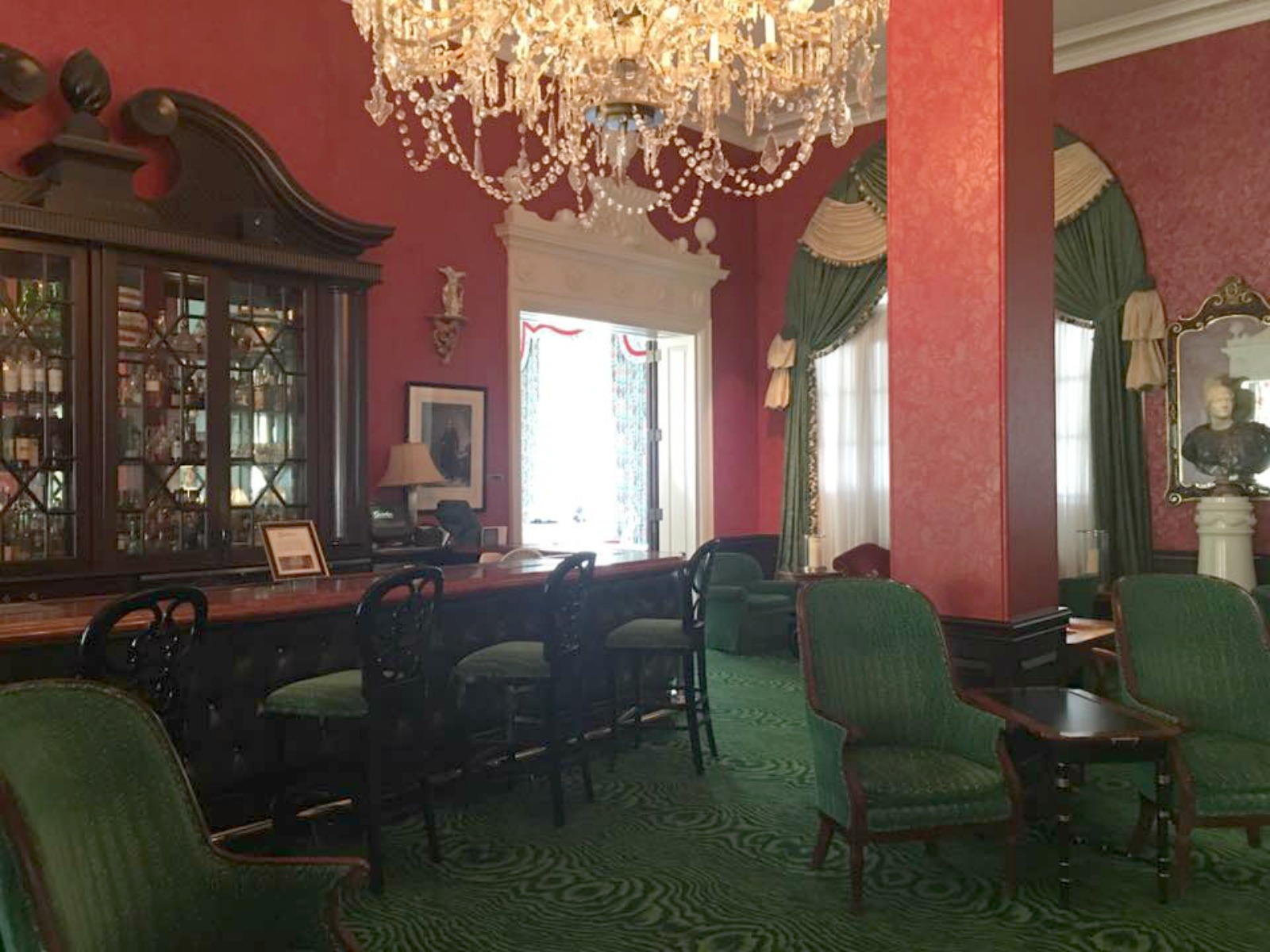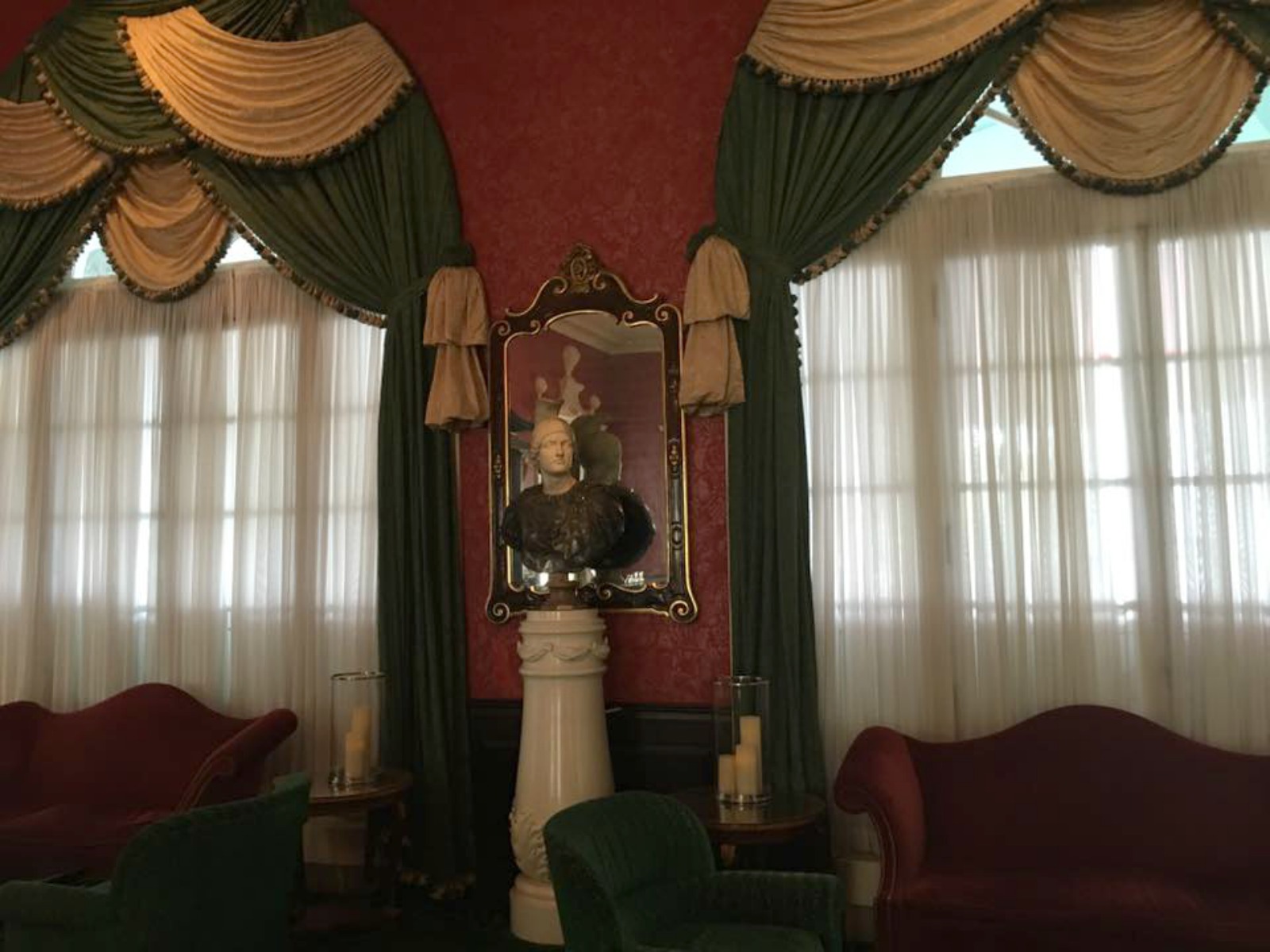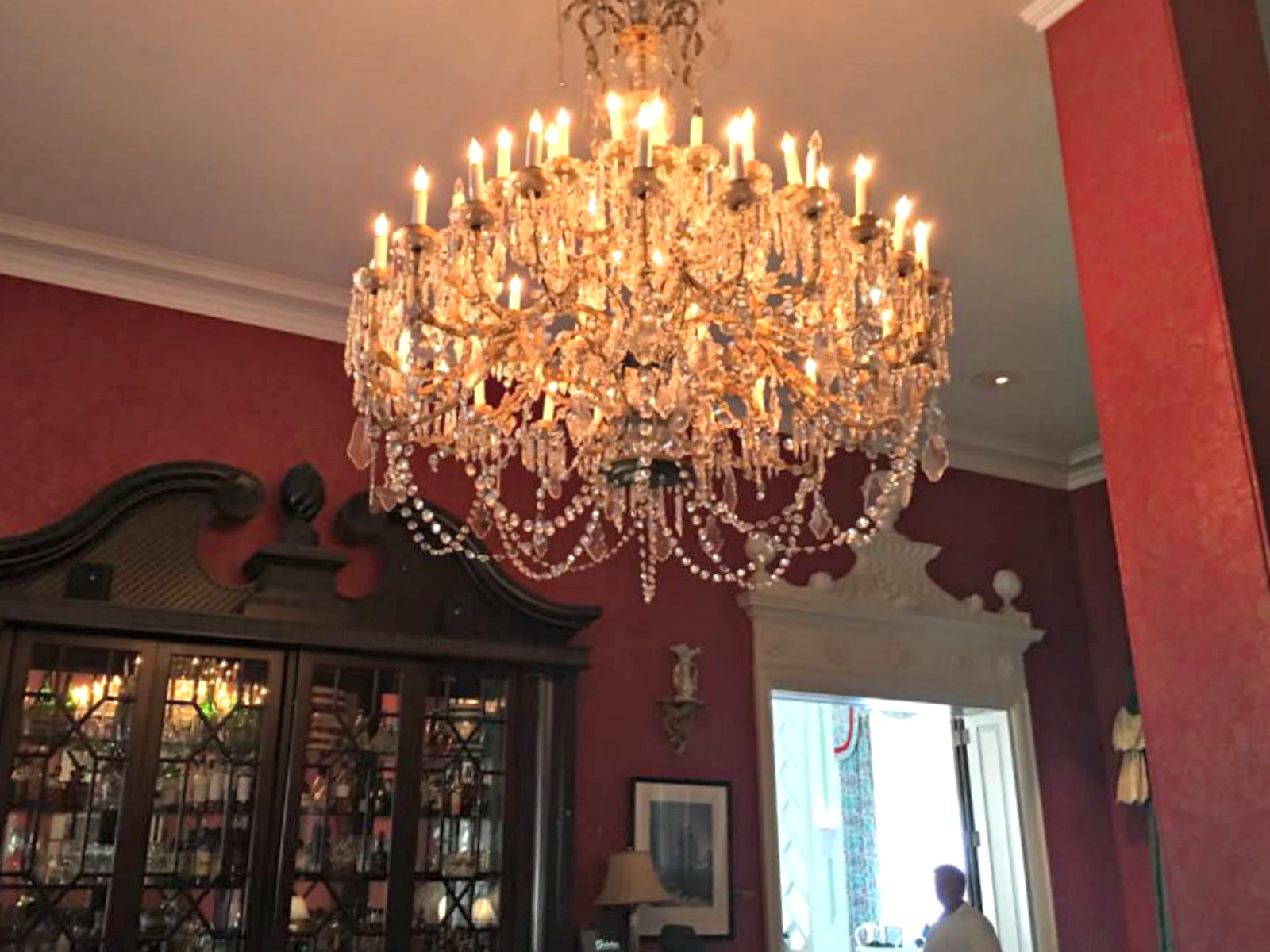 I told Bob that this room could be his man-cave.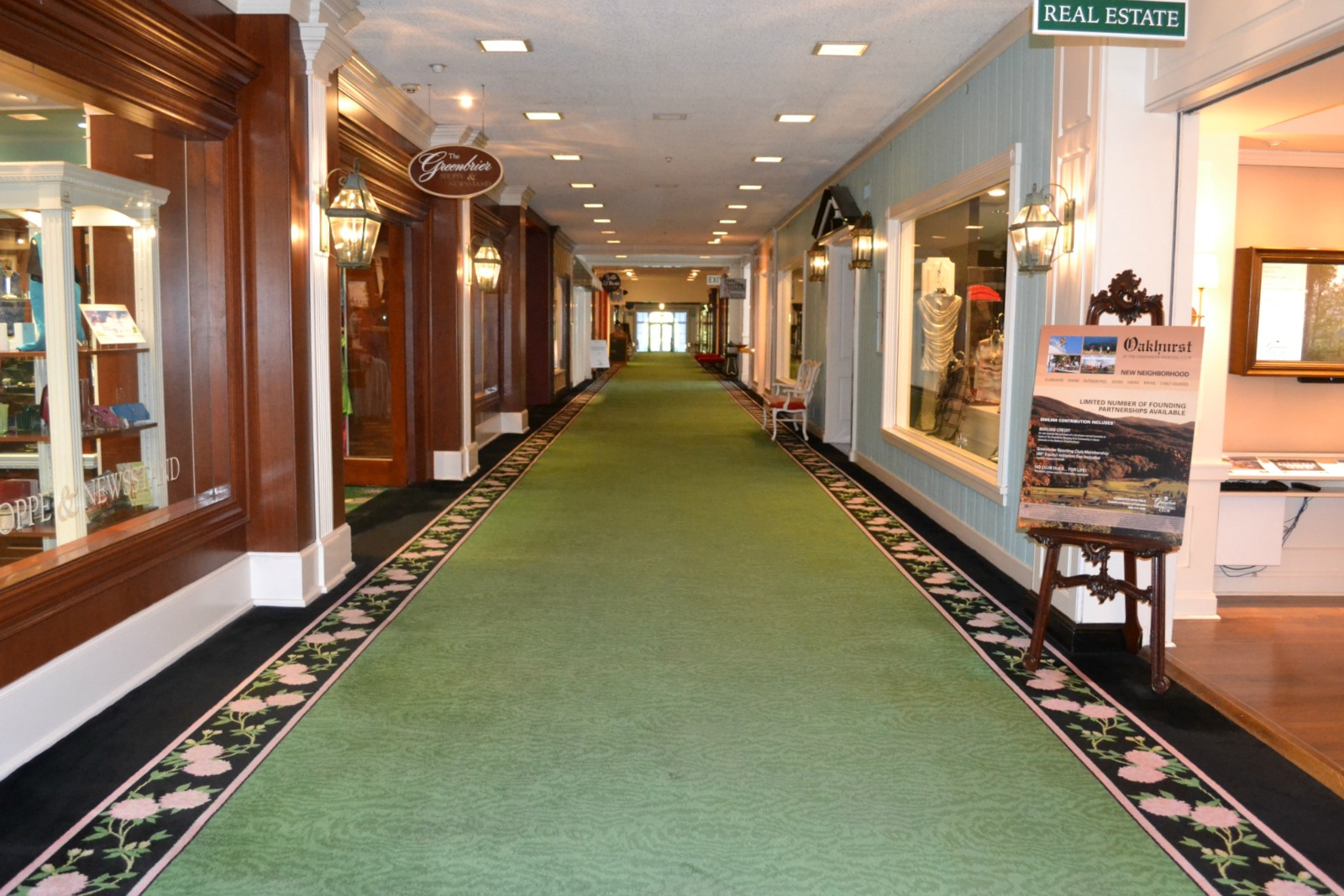 Here is a hallway of shops. There are more shops on another level.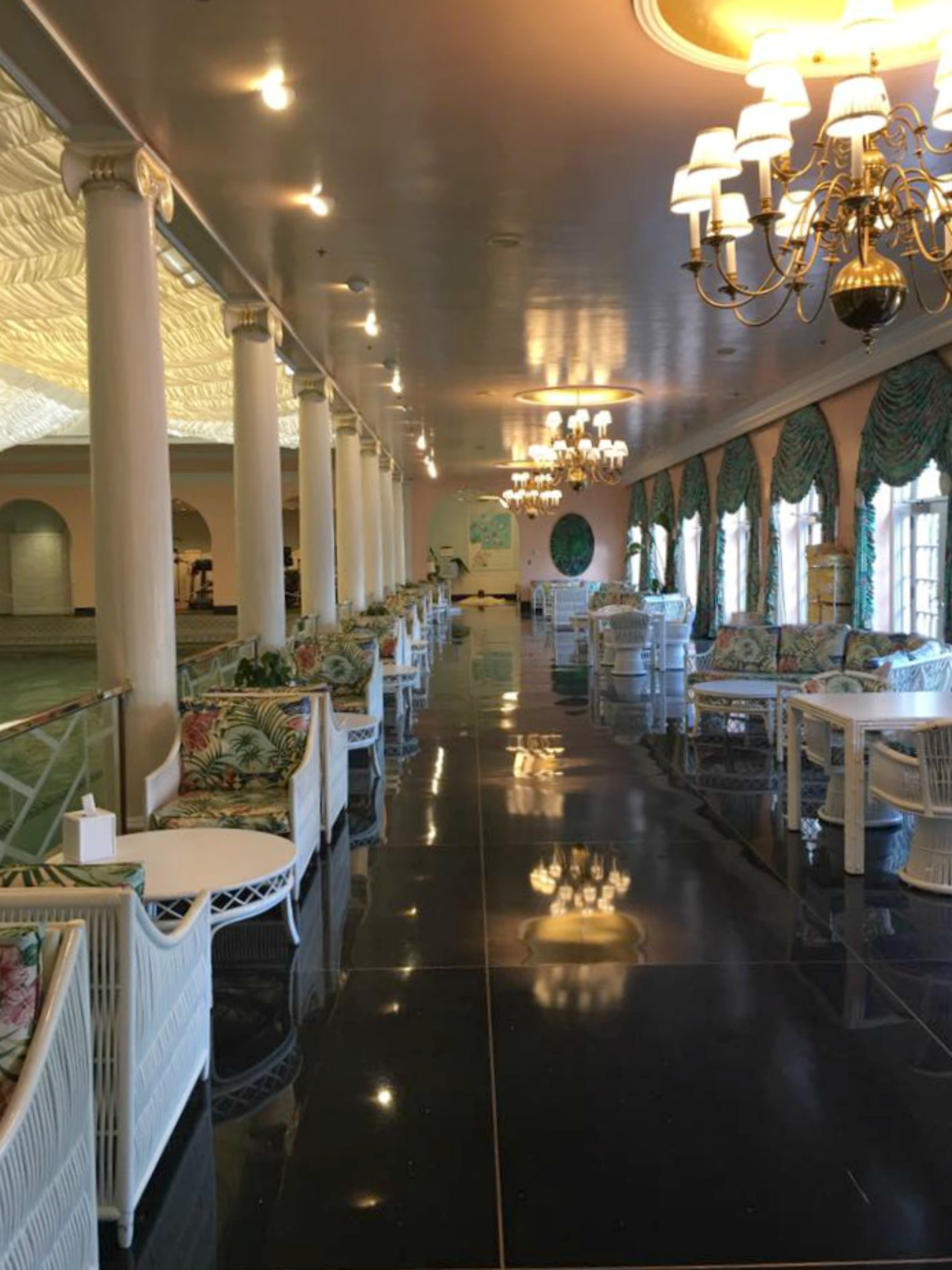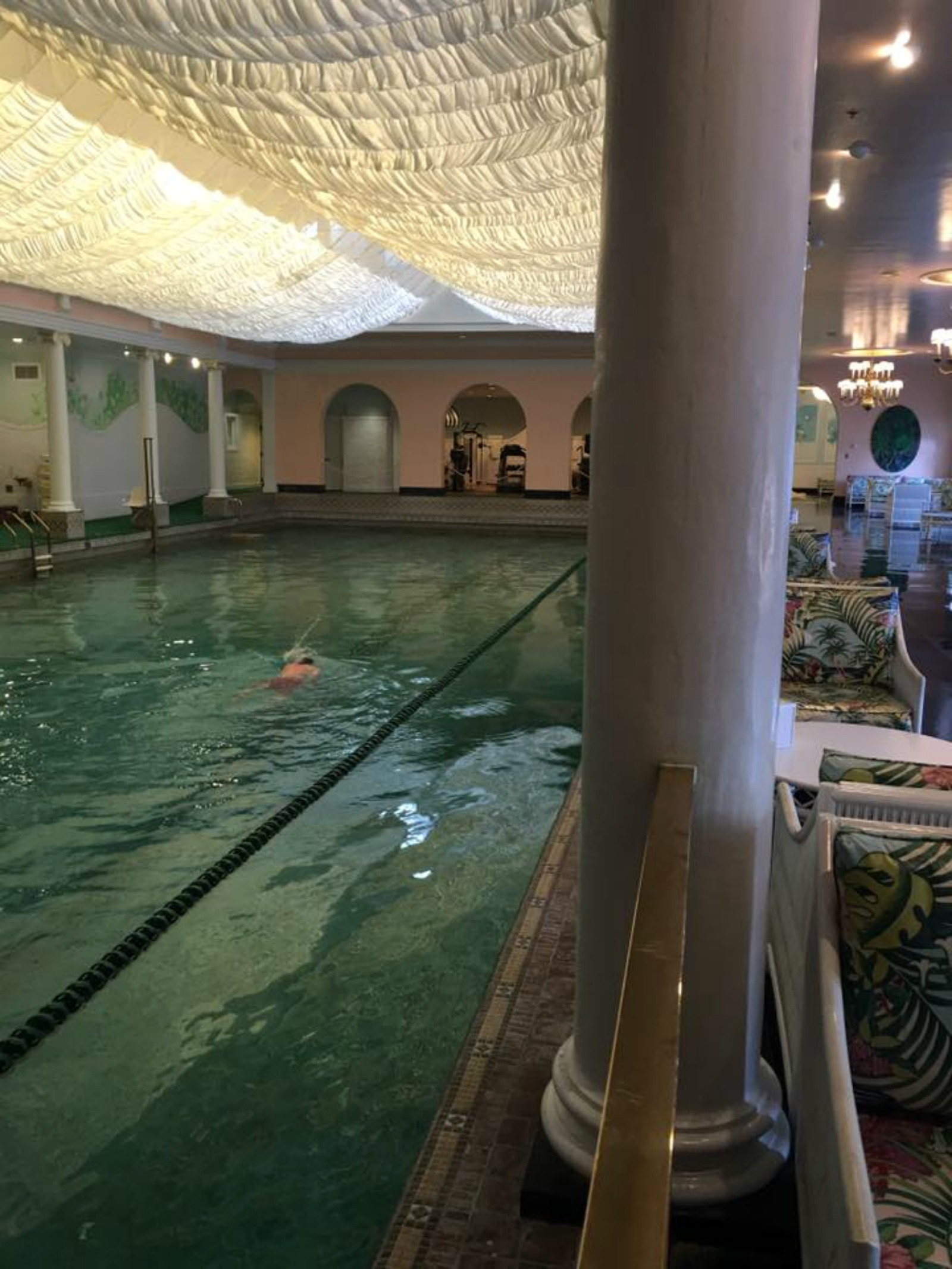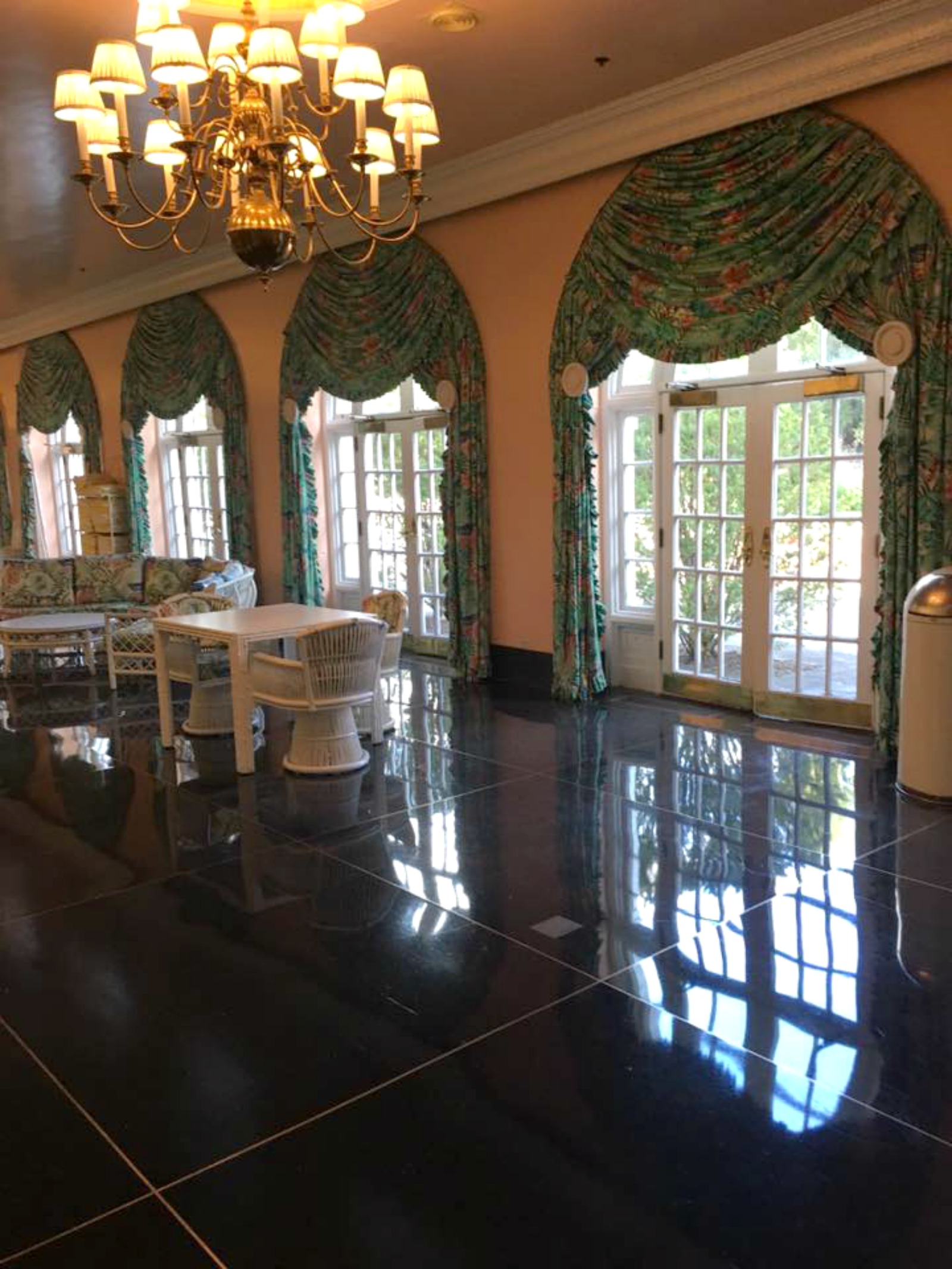 Here is the inside pool area. We did not make it to see the outdoor pool which is located away from the hotel. (next time!)
We had reservations to do The Bunker Tour that day. My husband has talked about this for years but I had no idea what this was about. The Bunker was a top secret relocation facility built under the Greenbrier Resort during the Cold War. This was done during the Eisenhower Administration and it's purpose was to accommodate the US Senate and House of Representatives if needed. During this tour, I became very emotional and felt so much pride in our country. If you are ever here, please take this tour.
The next activity we enjoyed was the Afternoon Tea. It is a tradition at The Greenbrier Resort and is held daily.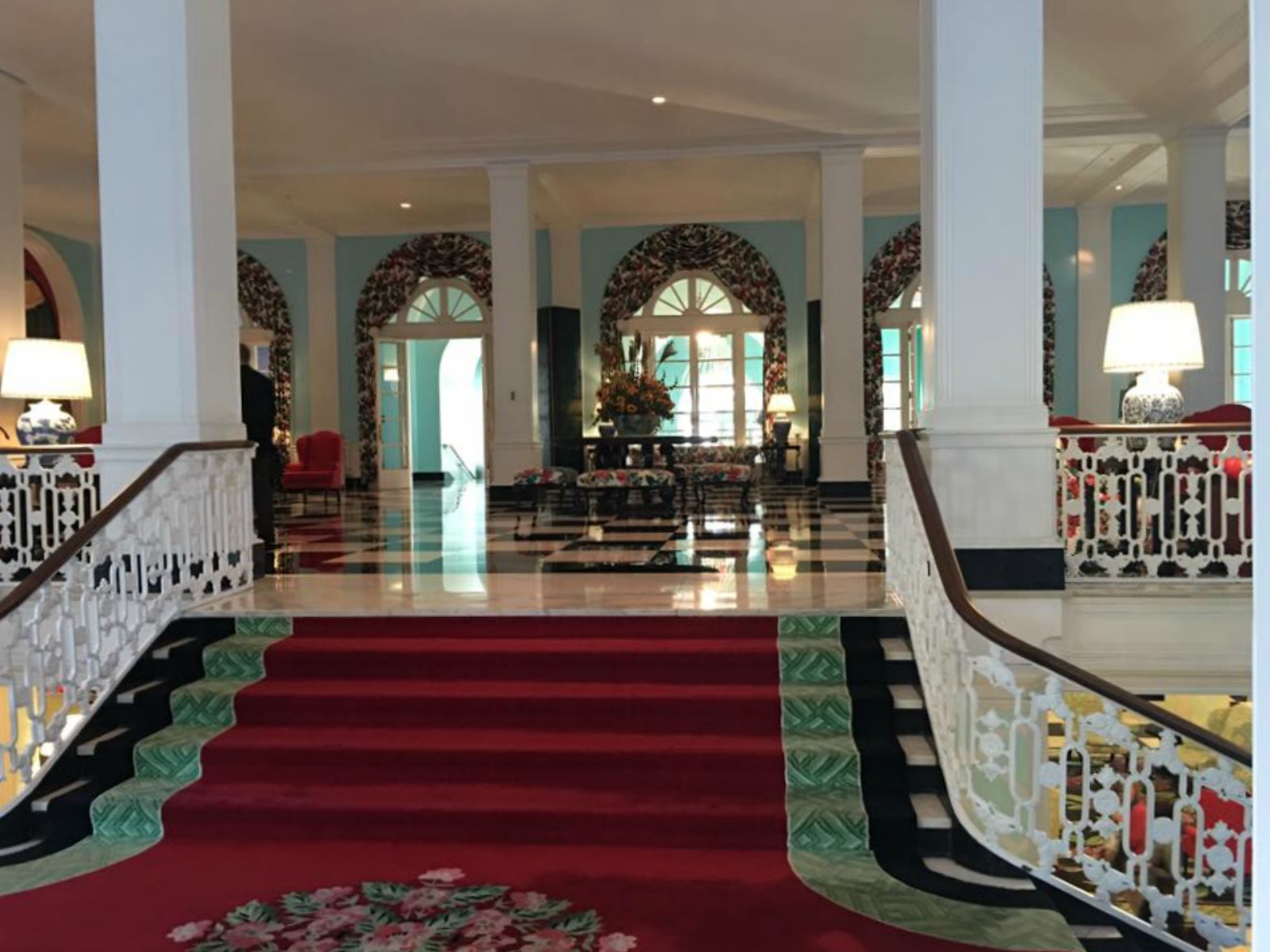 It is in this beautiful room above the main lobby. A gentleman played the piano and a darling couple did the waltz.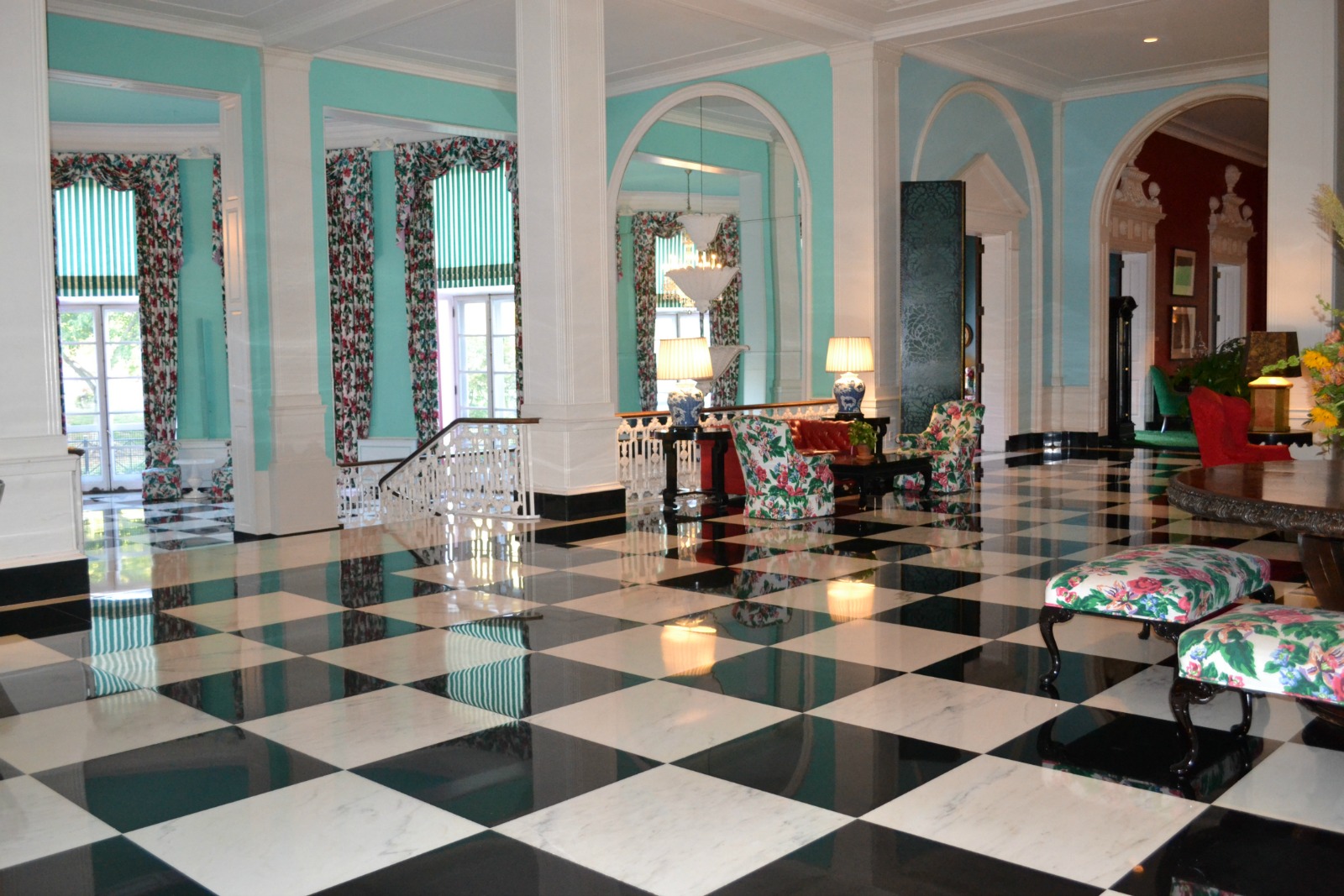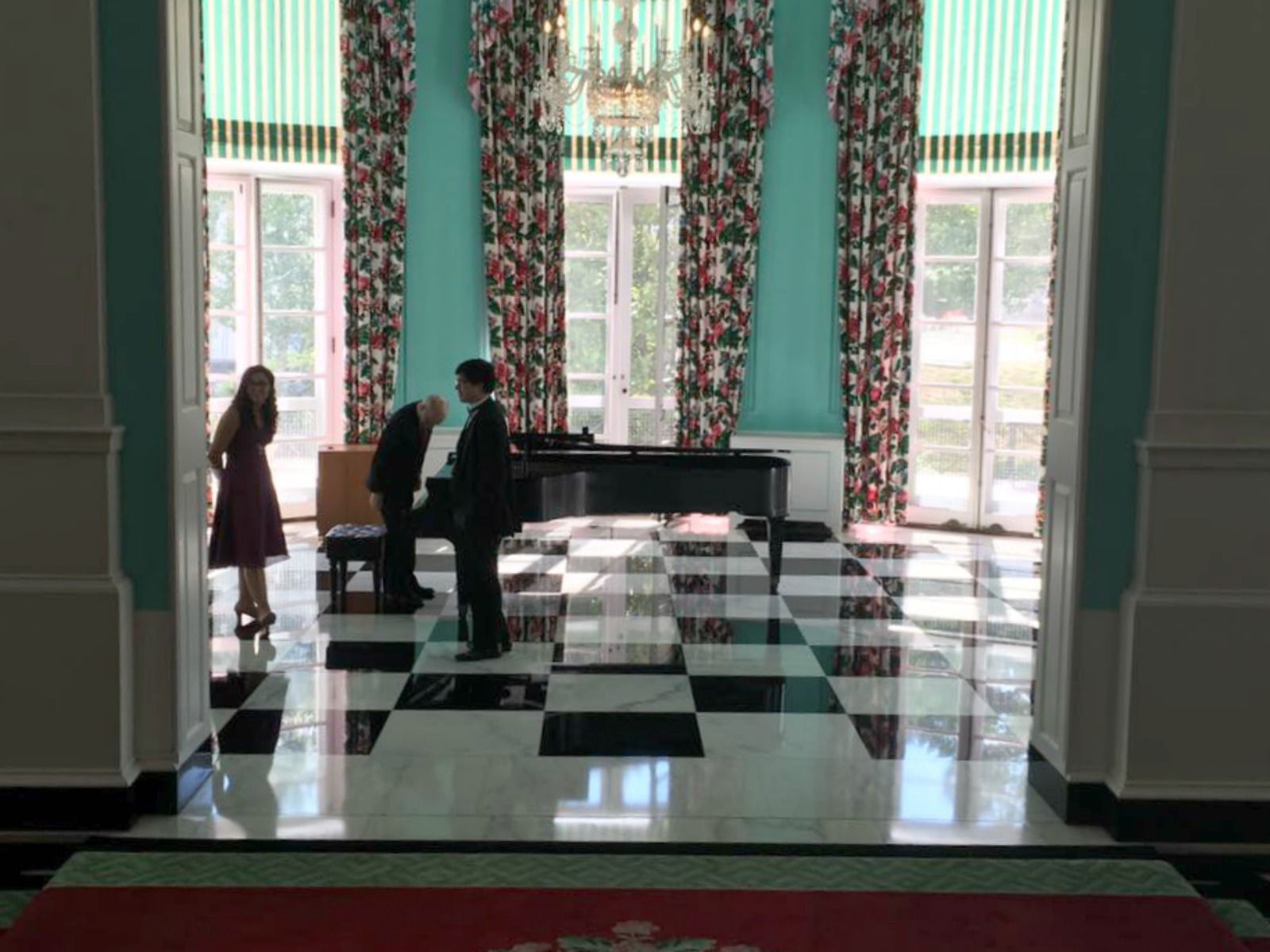 We were served pastries, cookies, and tea.
We went back to doing some more exploring through the hotel. The walls are full of pictures of movie stars, presidents, and celebrities that have been here.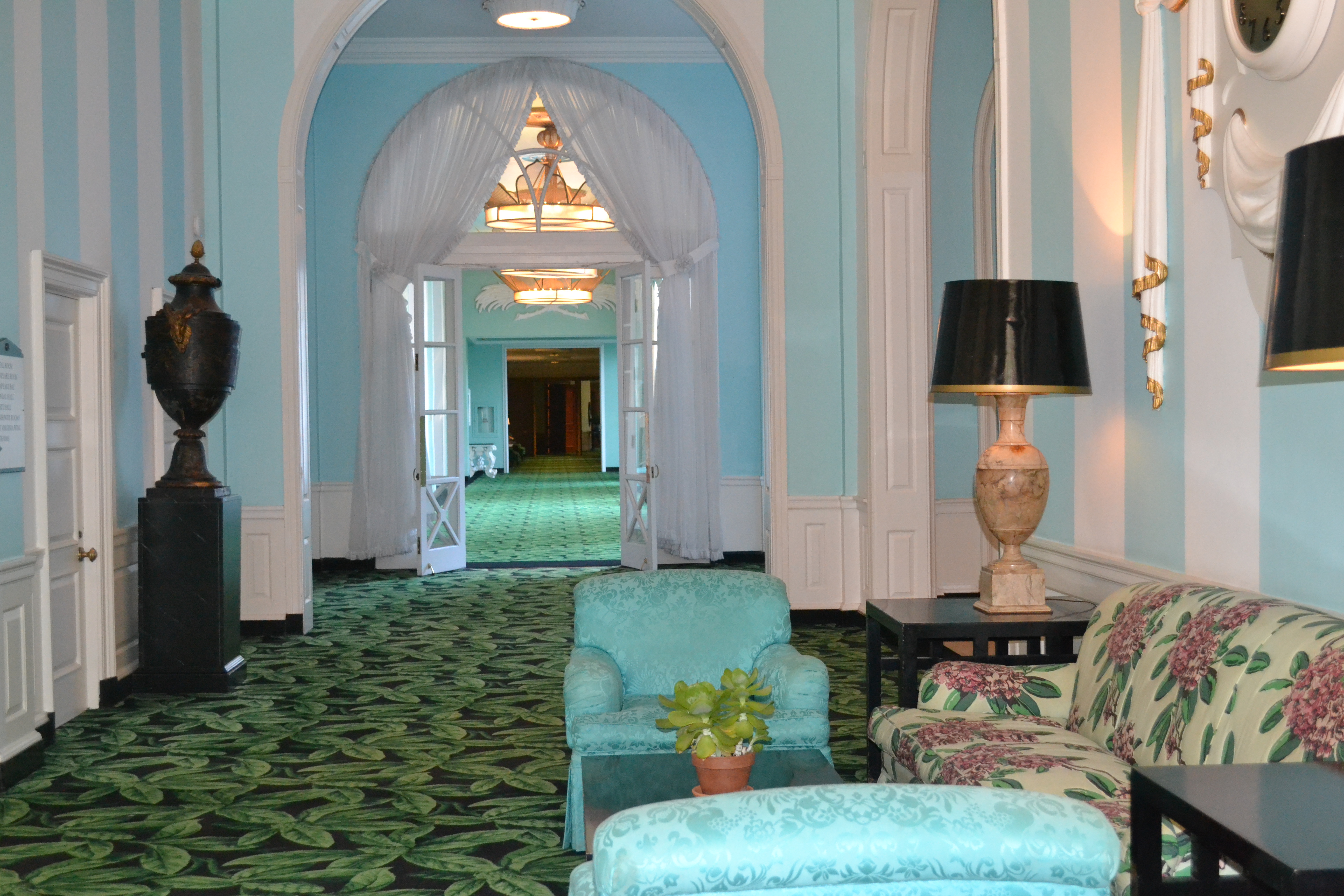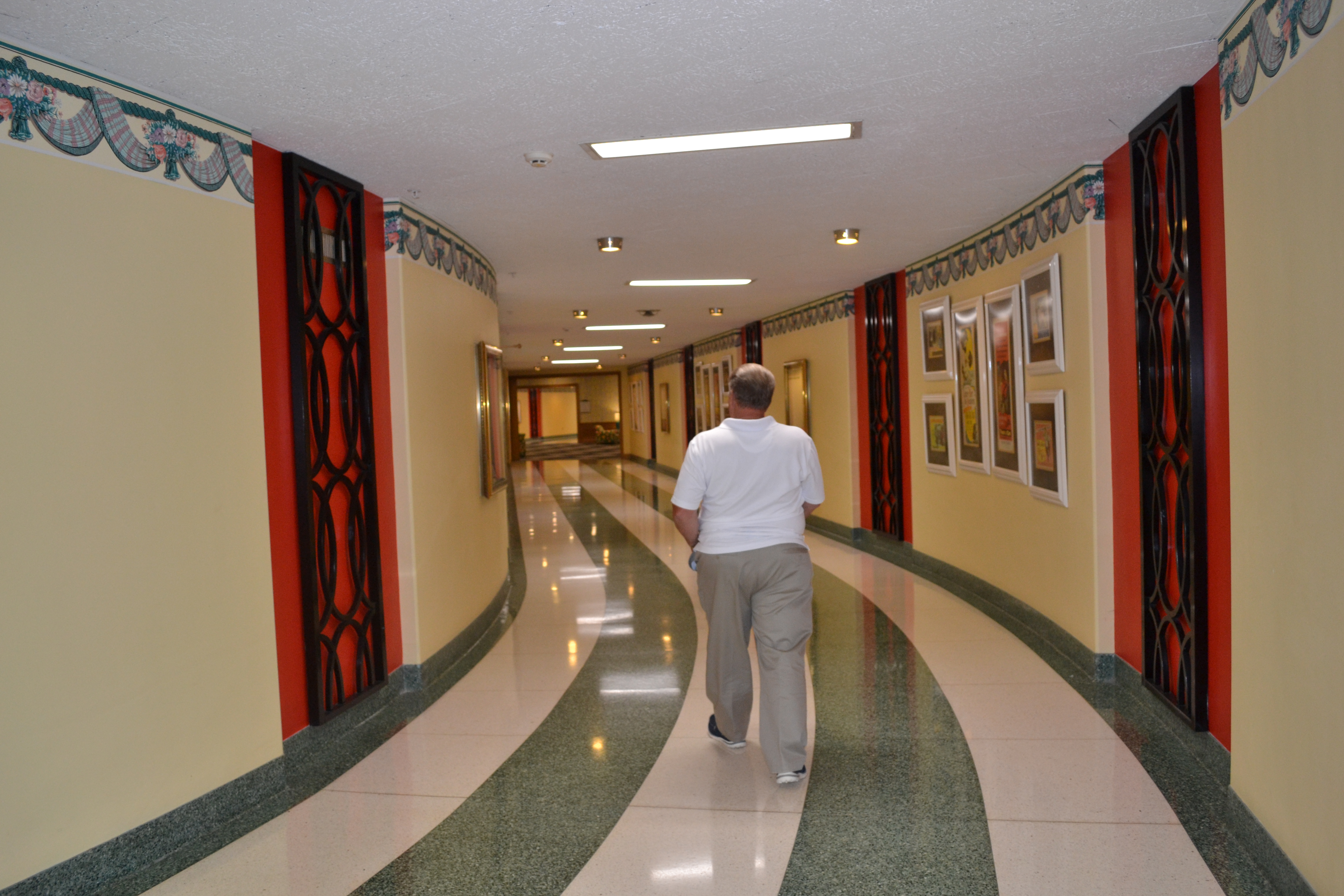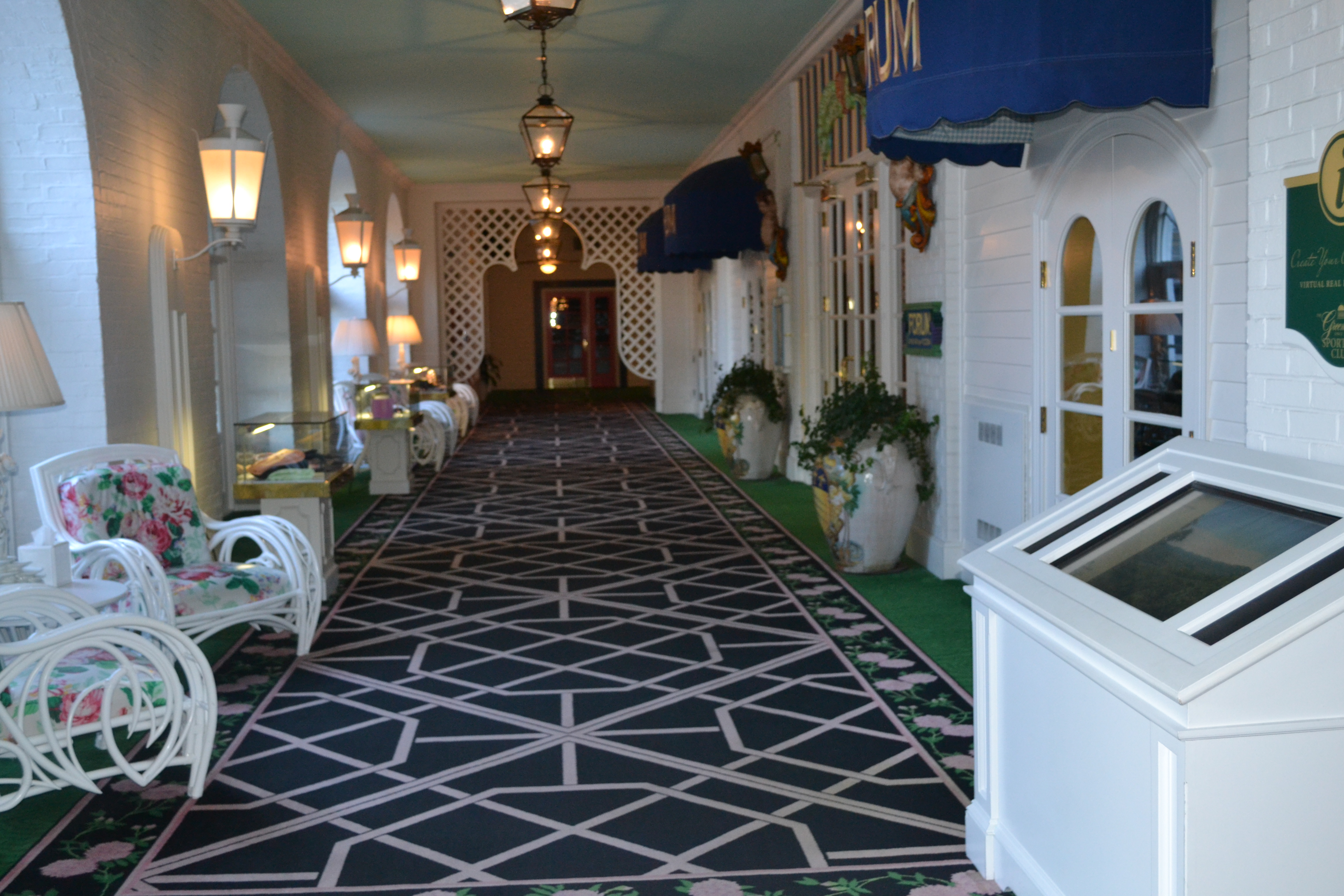 There are many beautiful places to dine in the Greenbrier Resort and we decided to have Italian on this evening.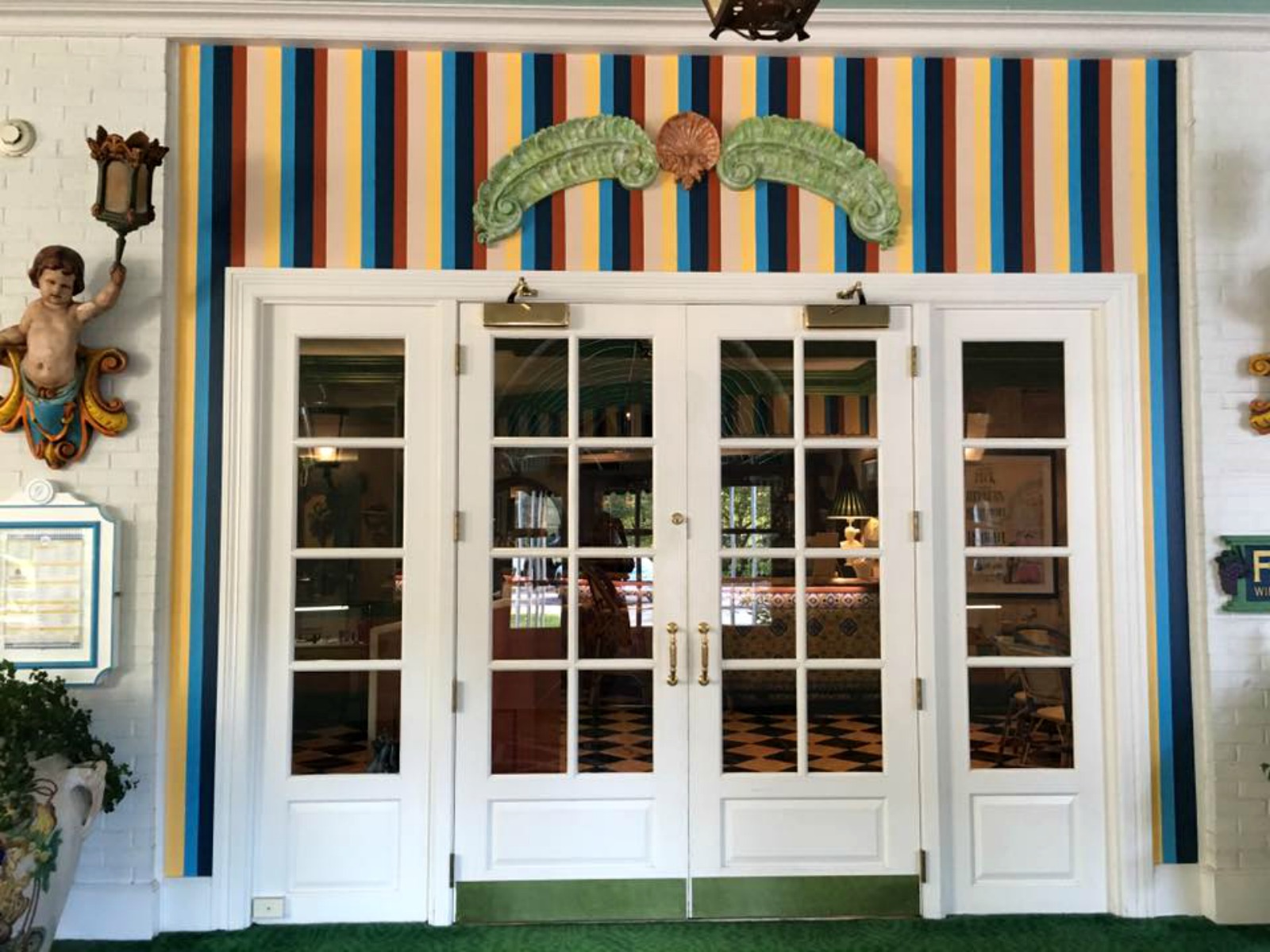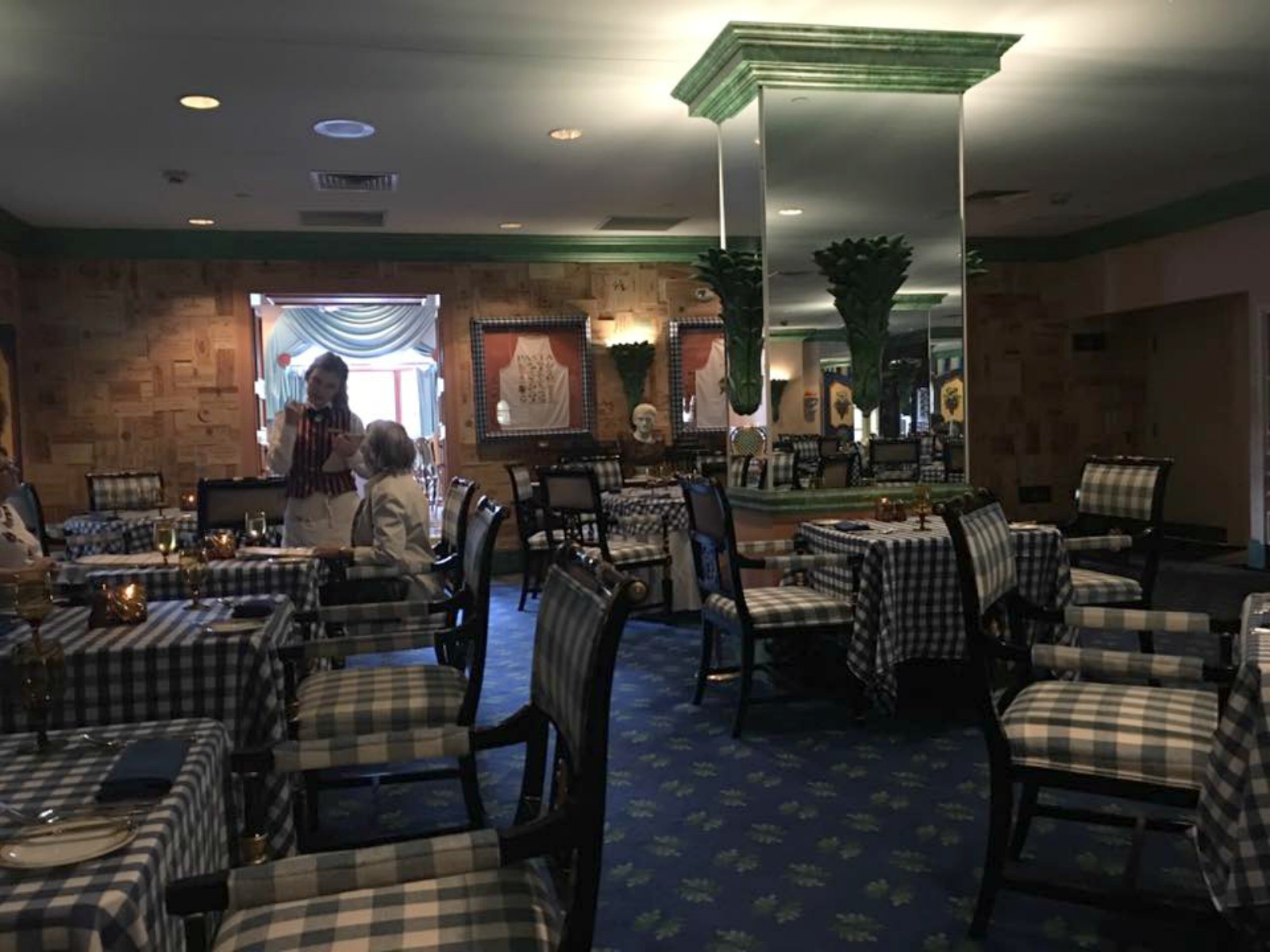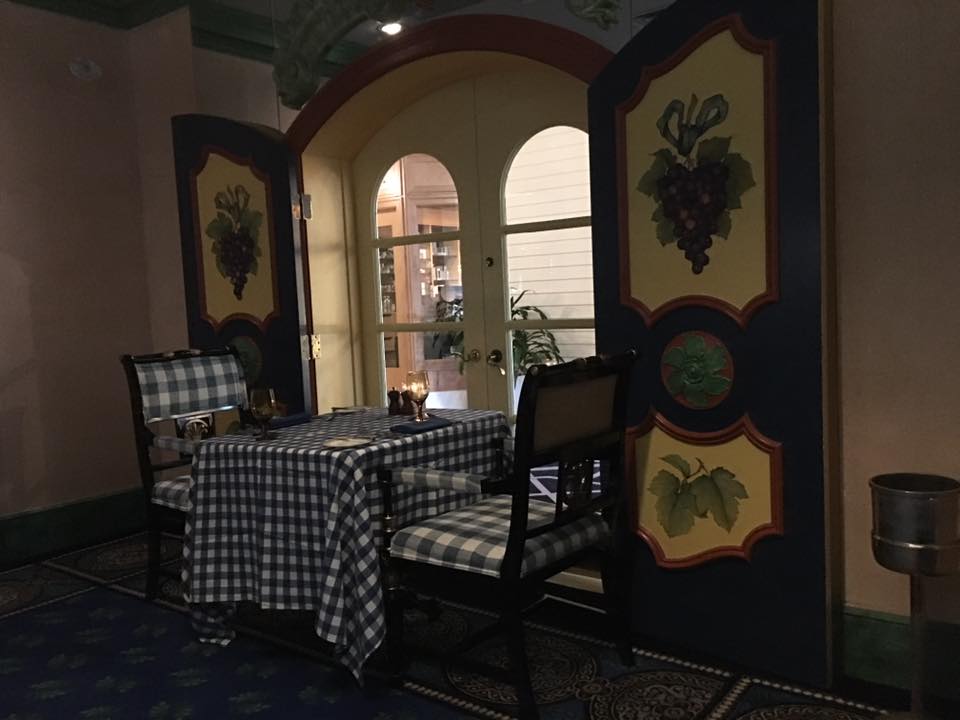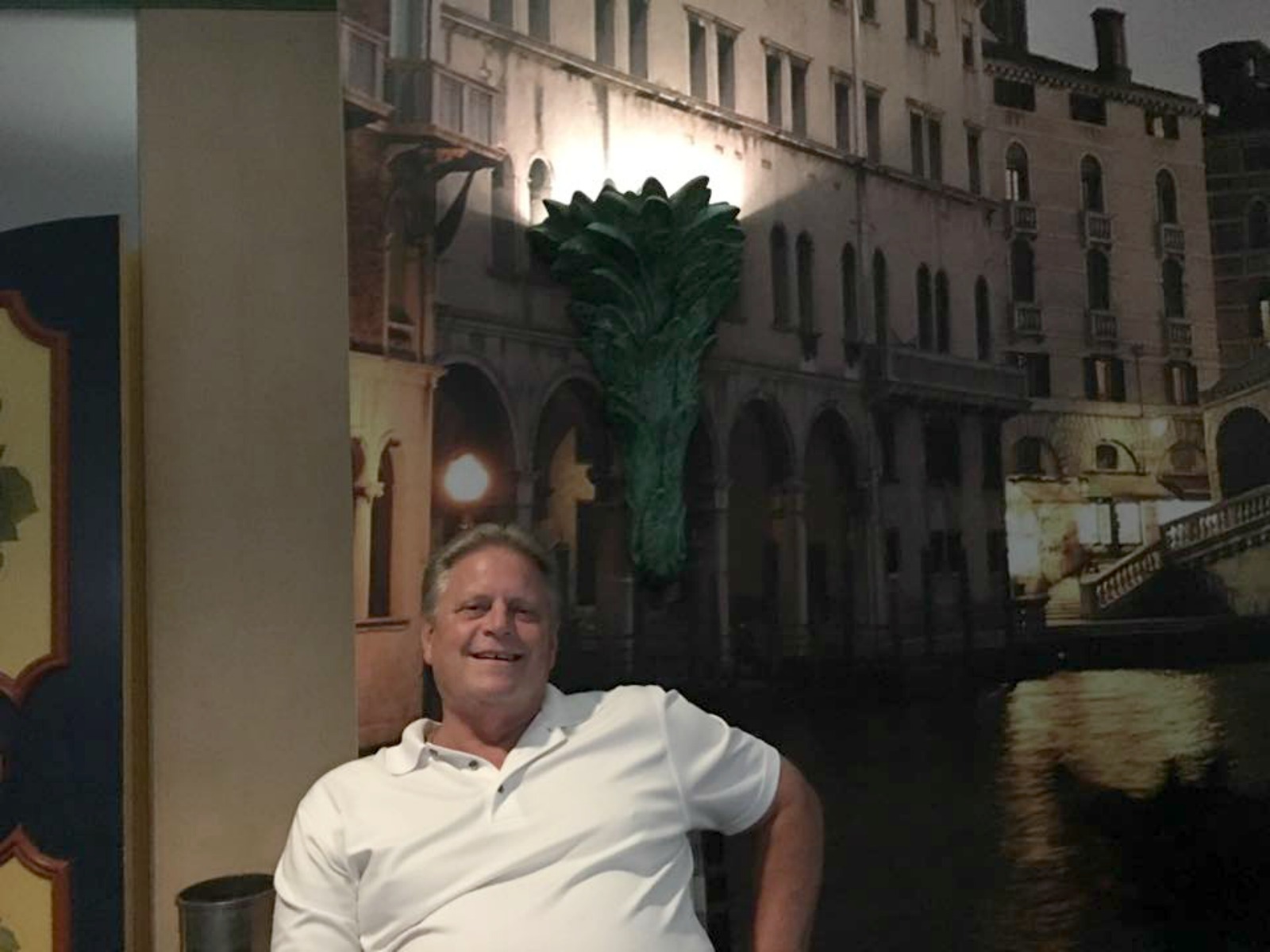 We ate at the Forum. The staff was so courteous and even knew it was our anniversary without us telling them.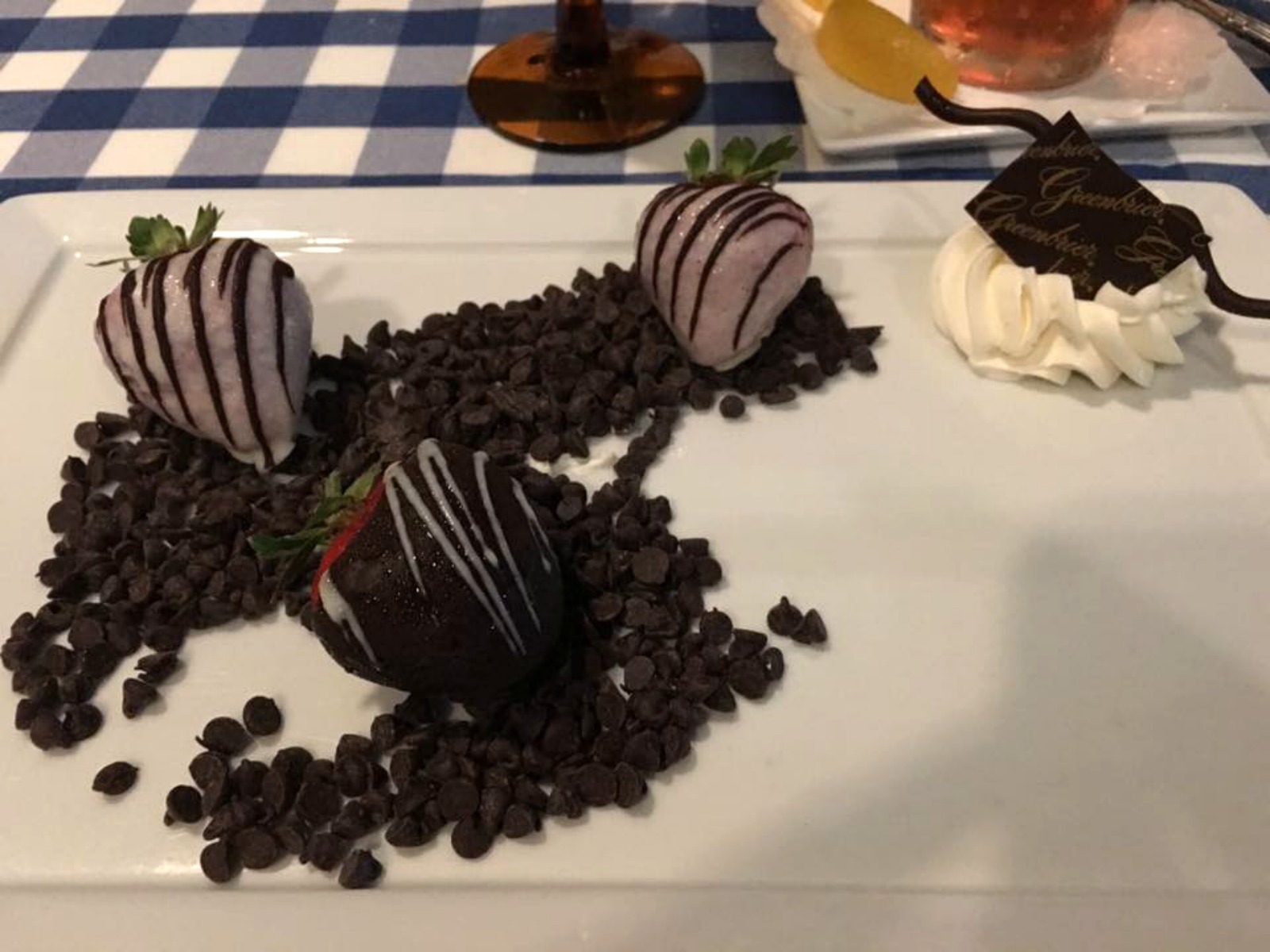 They also gave us a complimentary dessert of chocolate covered strawberries.
After dinner we walked around the grounds of the resort. It happened to be a full moon that night to add to the beauty of it all.
My husband does not like to gamble but I love the Casino so I spent a little time in there. Sorry to say that I did not get rich. At least I did notlose….just broke even. I was hoping to win enough for another trip to this awesome resort.
The next morning we had breakfast in the Main Dining Room.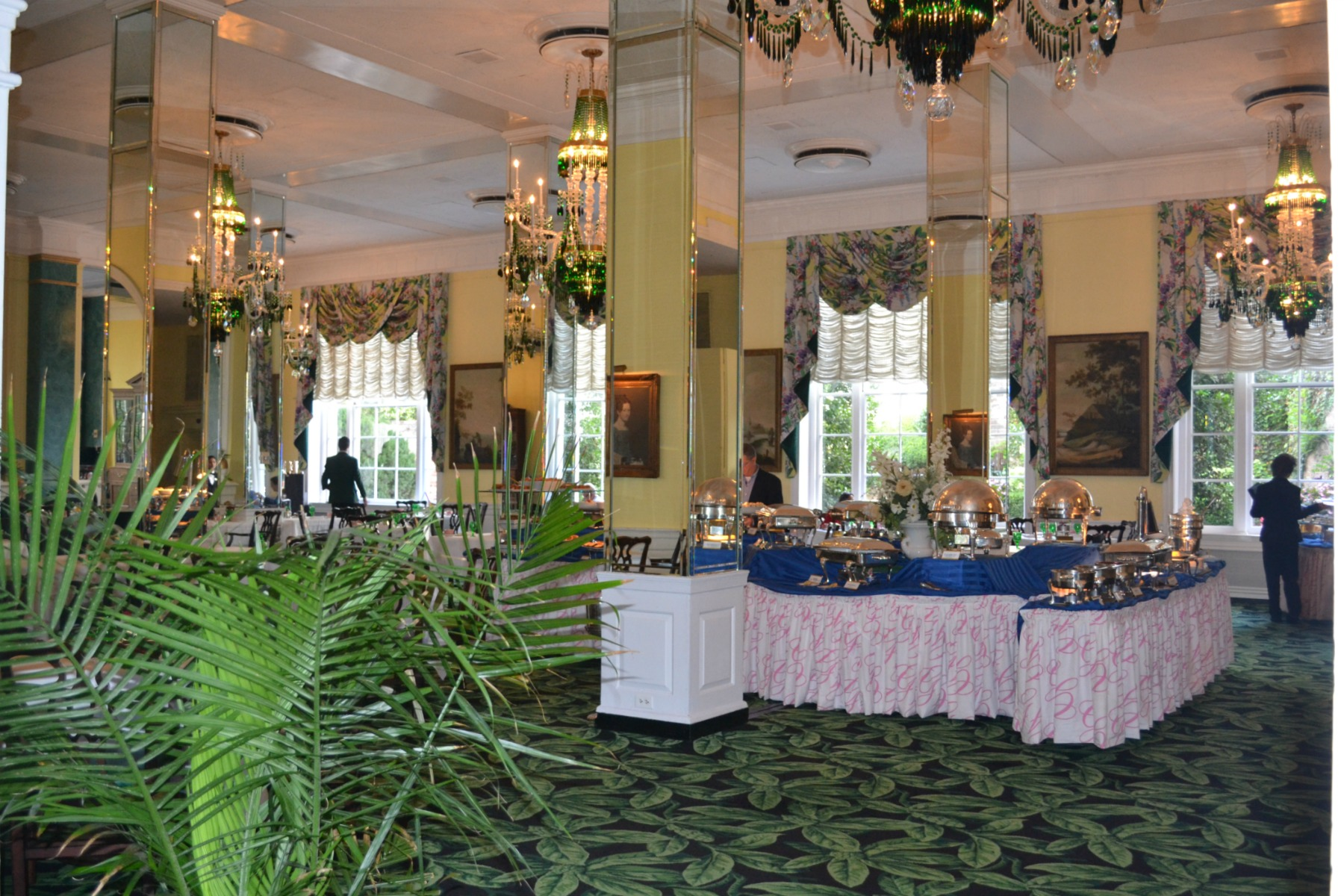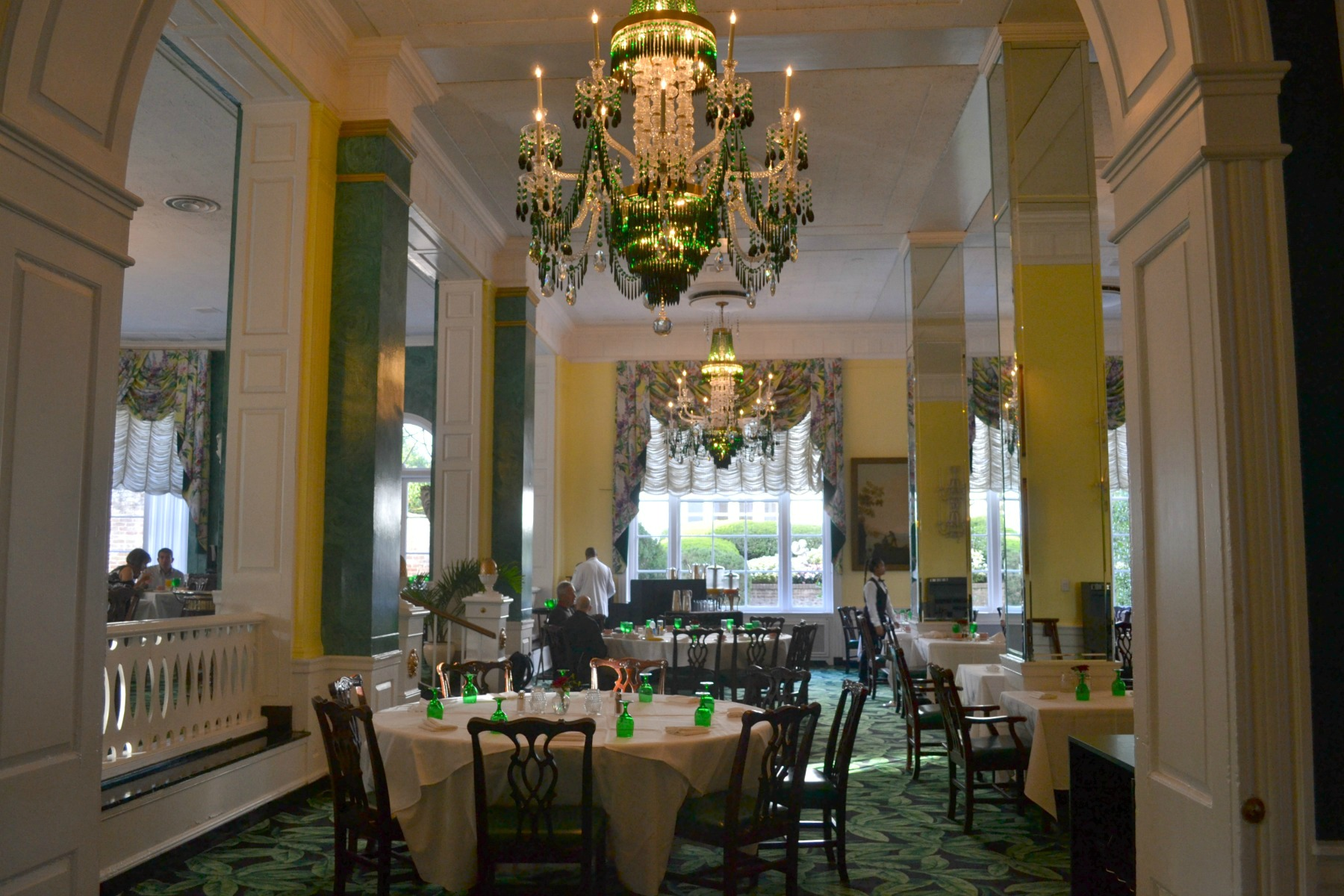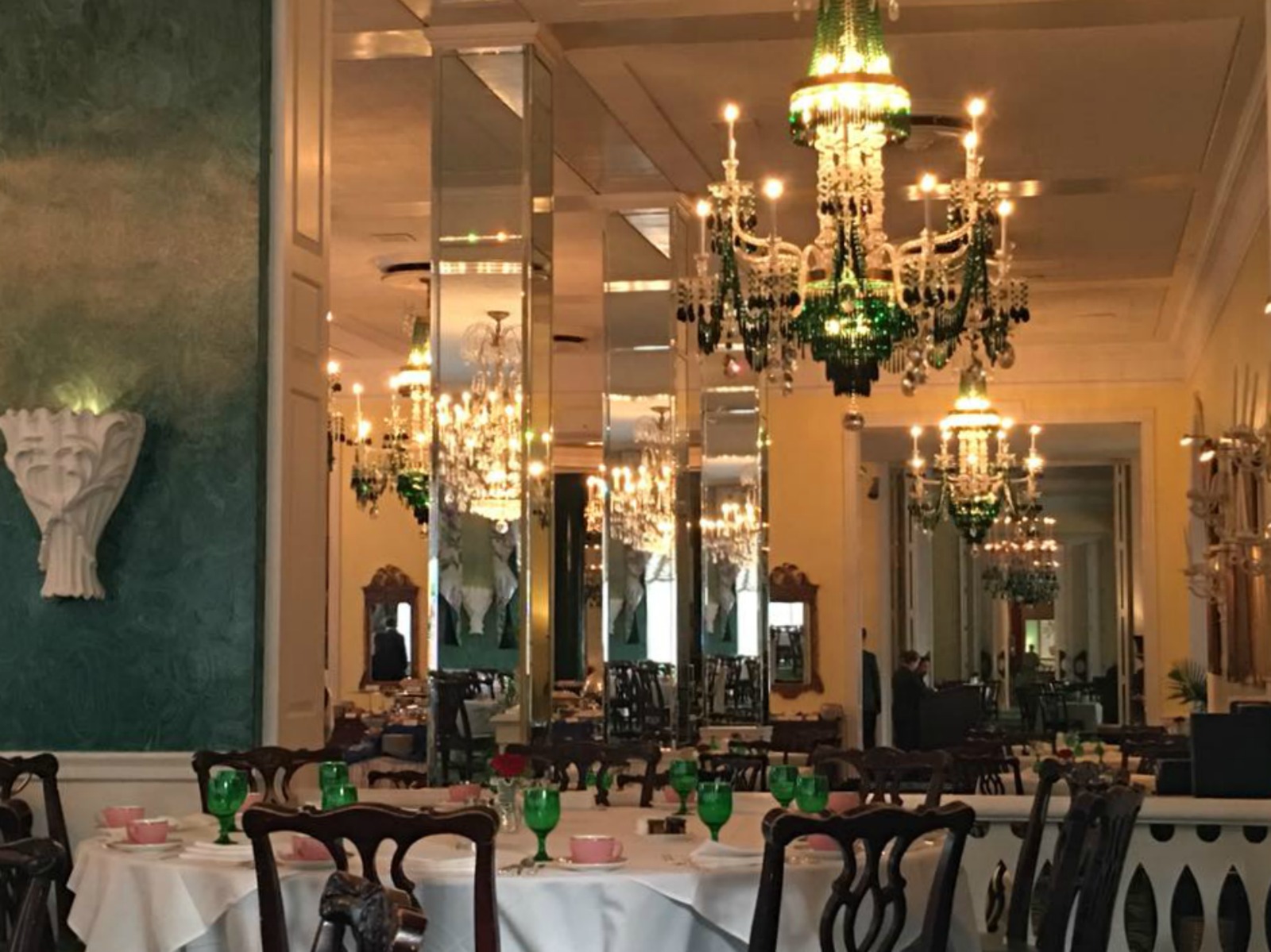 This is so breathtaking that I could not hardly eat my breakfast! I could get used to this every morning.
The Greenbrier Resort is located on about 11,000 acres of land. Besides the massive hotel, there are various shops, cottages, a wedding chapel, and estate homes. There is a championship golf course that has hosted golf royalty and tournaments. The same is true of the tennis stadium. There is also a private residential area.
We had a carriage ride schedule for that day.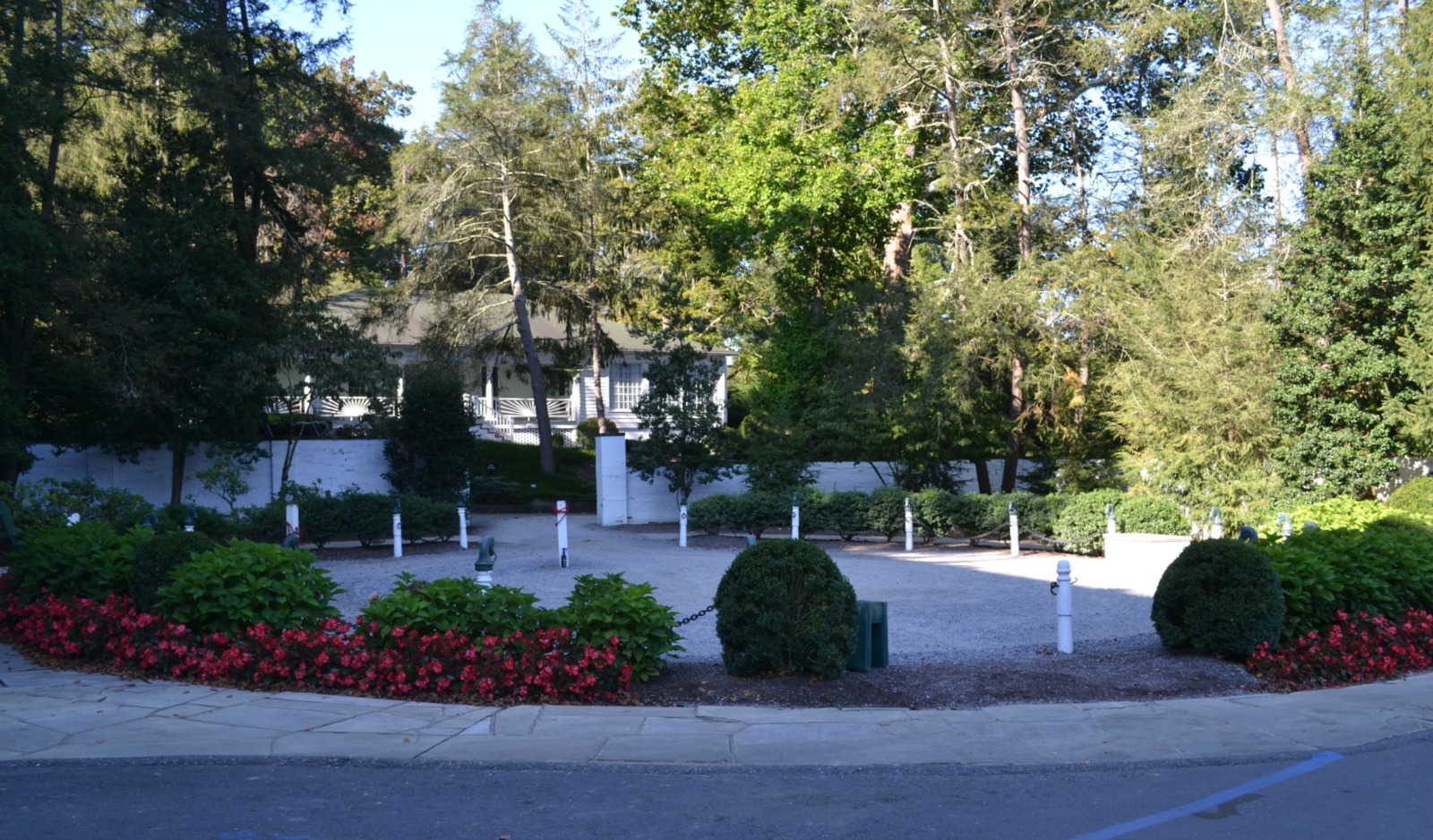 Waiting or the carriage..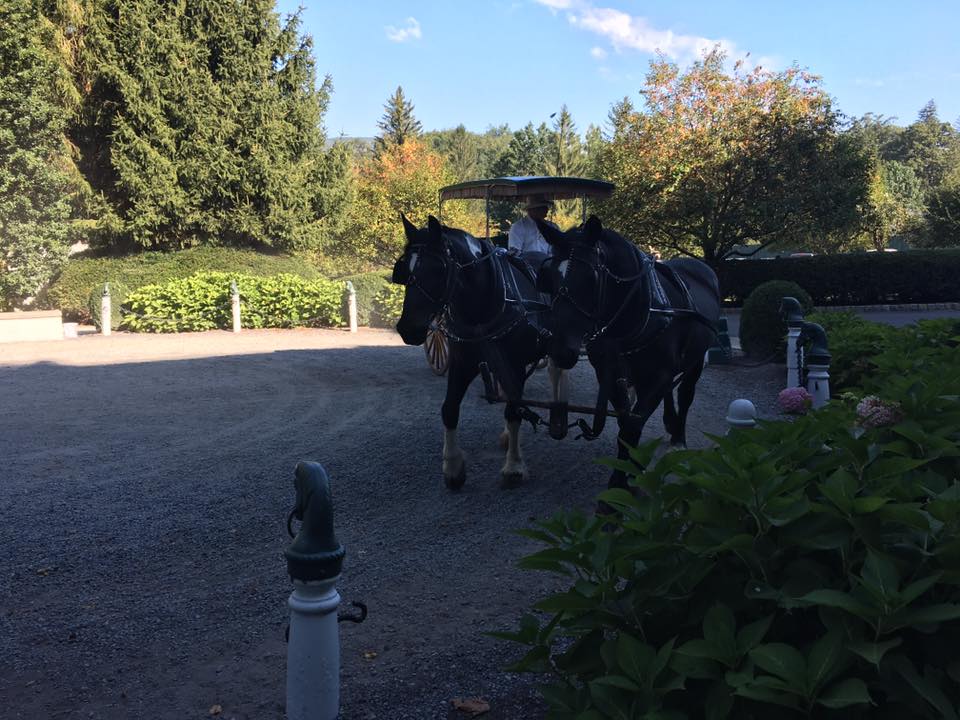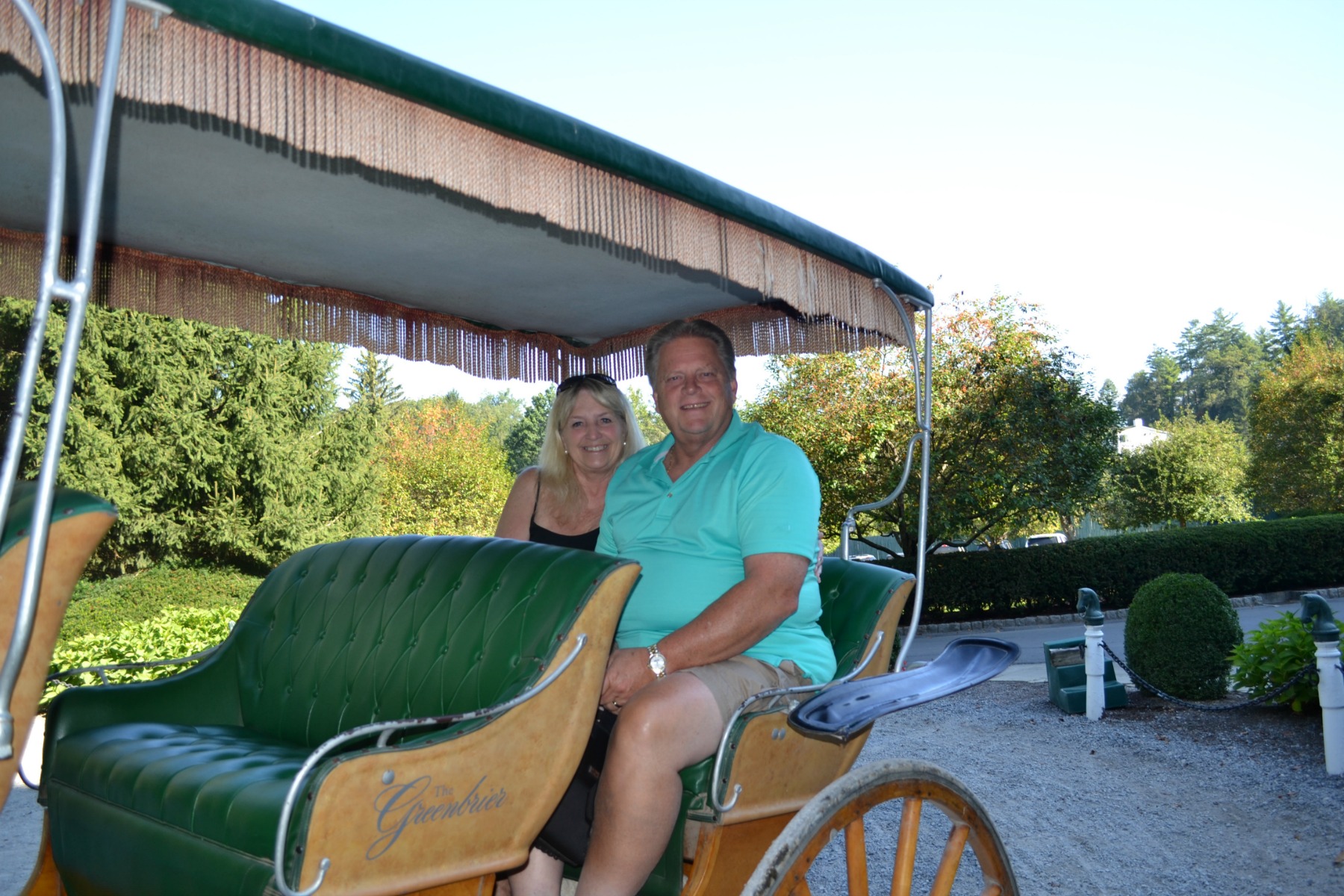 We had an awesome ride around the grounds. Three months earlier our state was struck with devastating floods in this region. Many of the grounds were damaged and had not all been repaired when we were here. The ride was a different route due to this so we were not able to see the gold course and horse stables. We did see so many interesting areas though.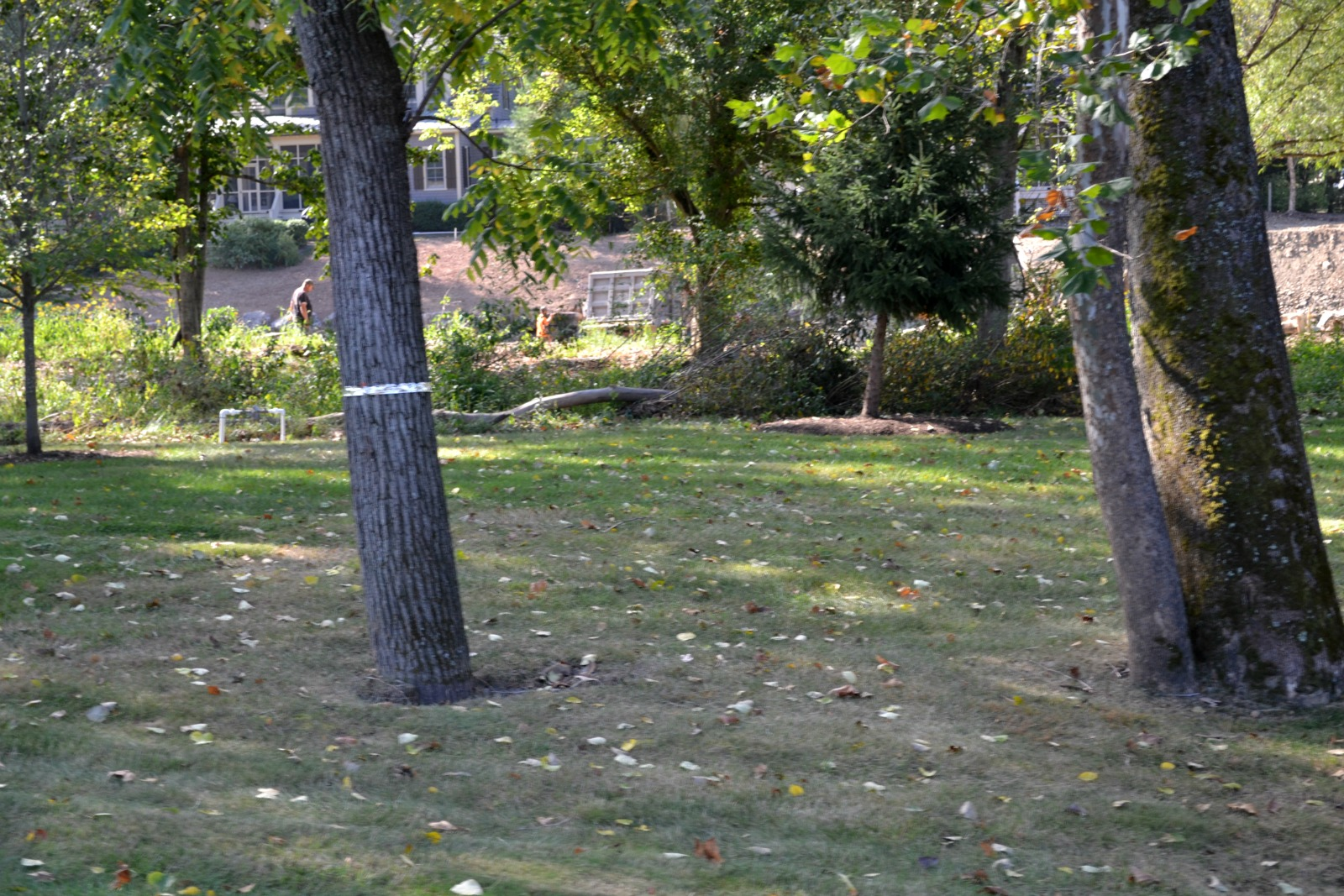 The ribbon on this tree shows where the water came up to.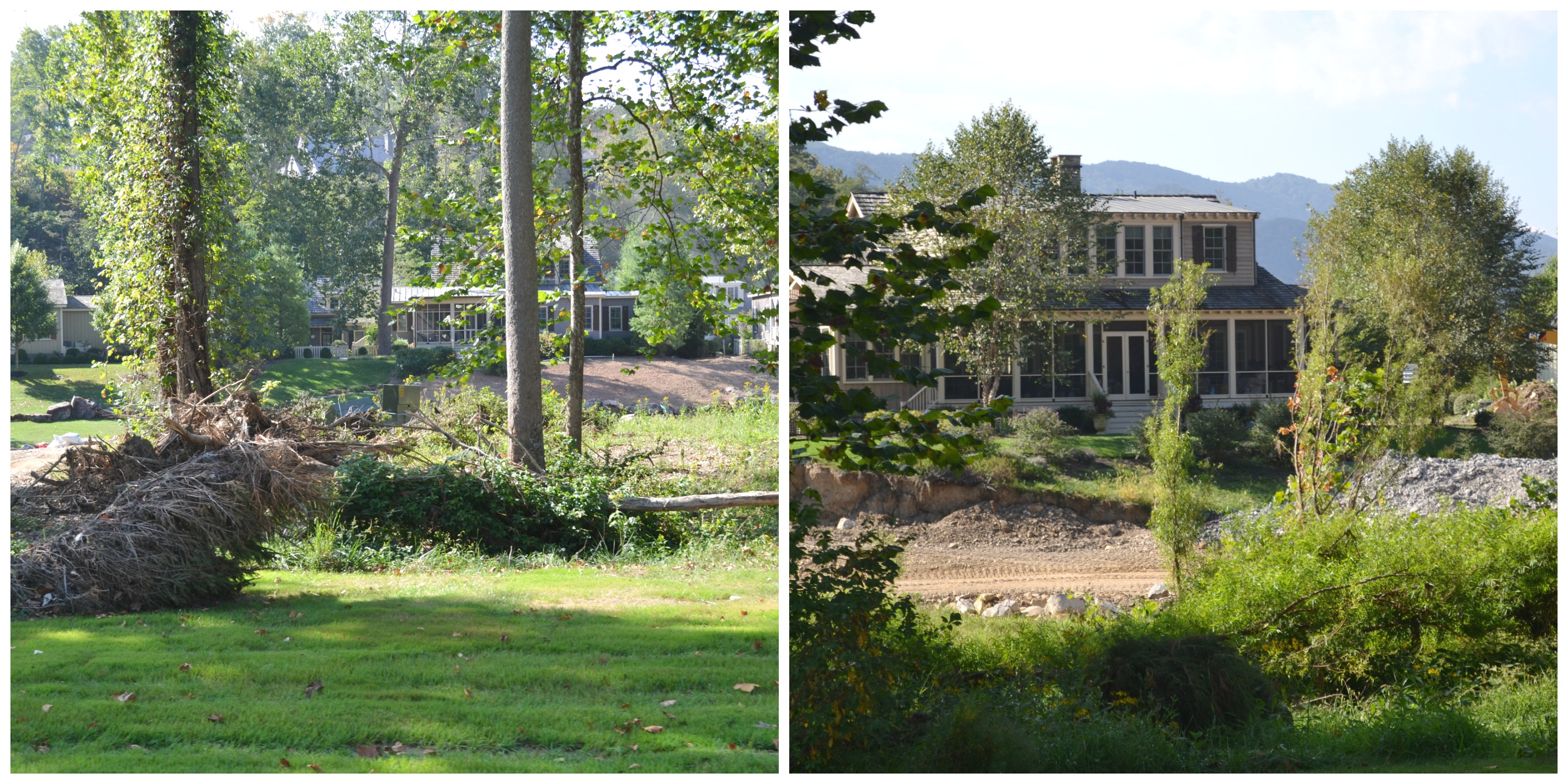 Damage not all cleaned up yet in areas.
I want to add that the staff is impeccable. They all made sacrifices to help the community during the floods and the aftermath of them. Many of them talked to us about the experience and all we could hear was their compassion for others and how they were happy they could do anything to help. The Greenbrier opened their doors to homeless during this time. The staff functioned with loss of electricity and only cold water in the hotel.
The actual history is so amazing. People have been coming here since 1778 when legends started that the mineral springs found here had magical healing powers. There are many stories of how the water healed people suffering with certain ailments.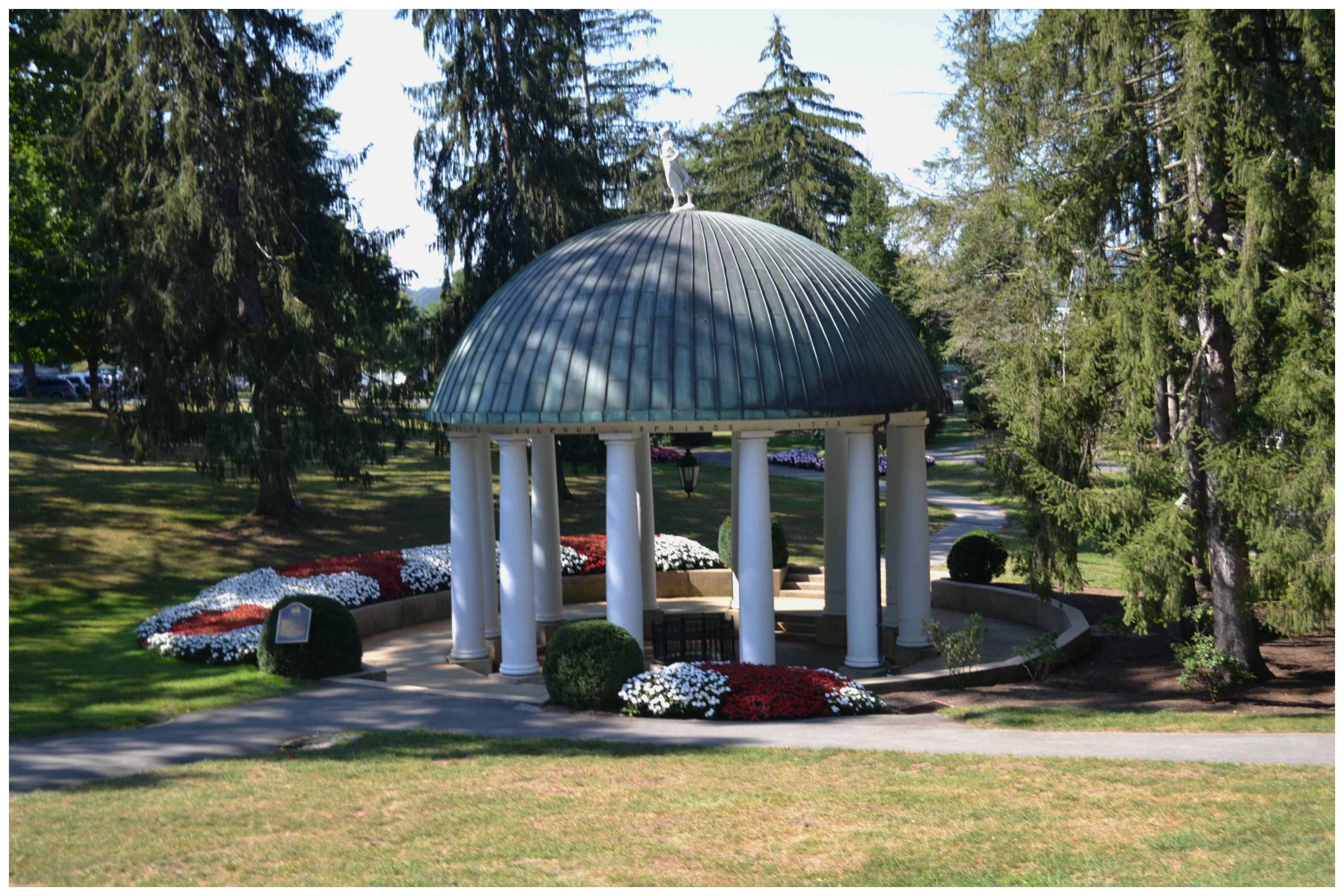 Here is a picture of the spring house that was built over the springs.
This was such a memorable trip and one that I will never forget. I do hope to be able to visit here again. The Greenbrier is not really a trip, it is an experience.
Here is a link to the Greenbrier Resort web site.
Please follow and like us: