I love to do my Halloween decorating with inexpensive, fun items from the Dollar Store or Dollar Tree.
My grandchildren love to see Halloween decorations and I love to do the decorating. I am lucky enough to have a large room in my basement that is usually empty except when I am having a party. This room has stone walls, which is a little strange, but we did not build this house. This room is perfect for Halloween decorating and to have parties in.
I love to buy decorating items at The Dollar Tree. I think everyone has one of these nearby and if you have not been there, check it out. I try to go early while they have a great selection.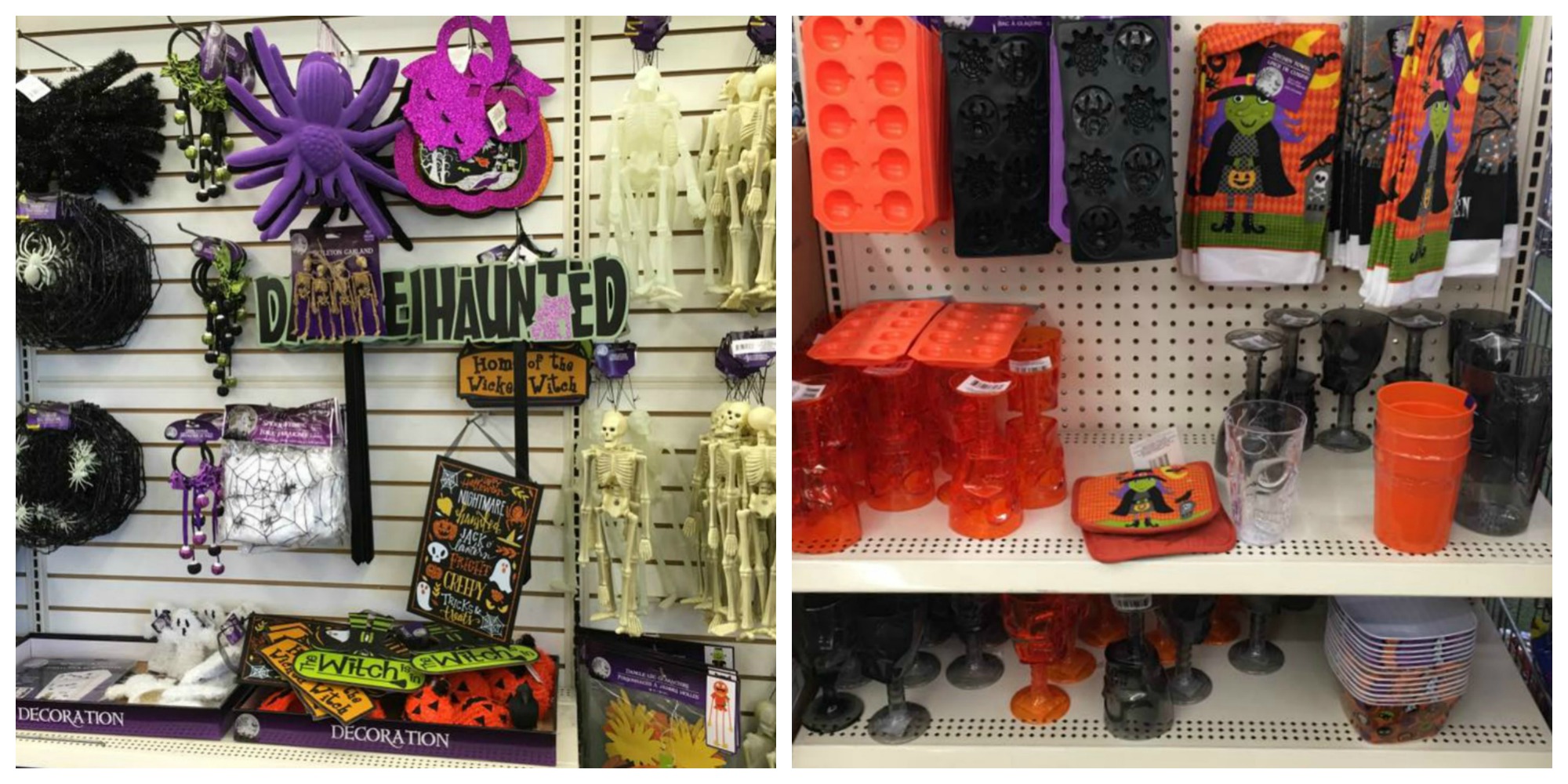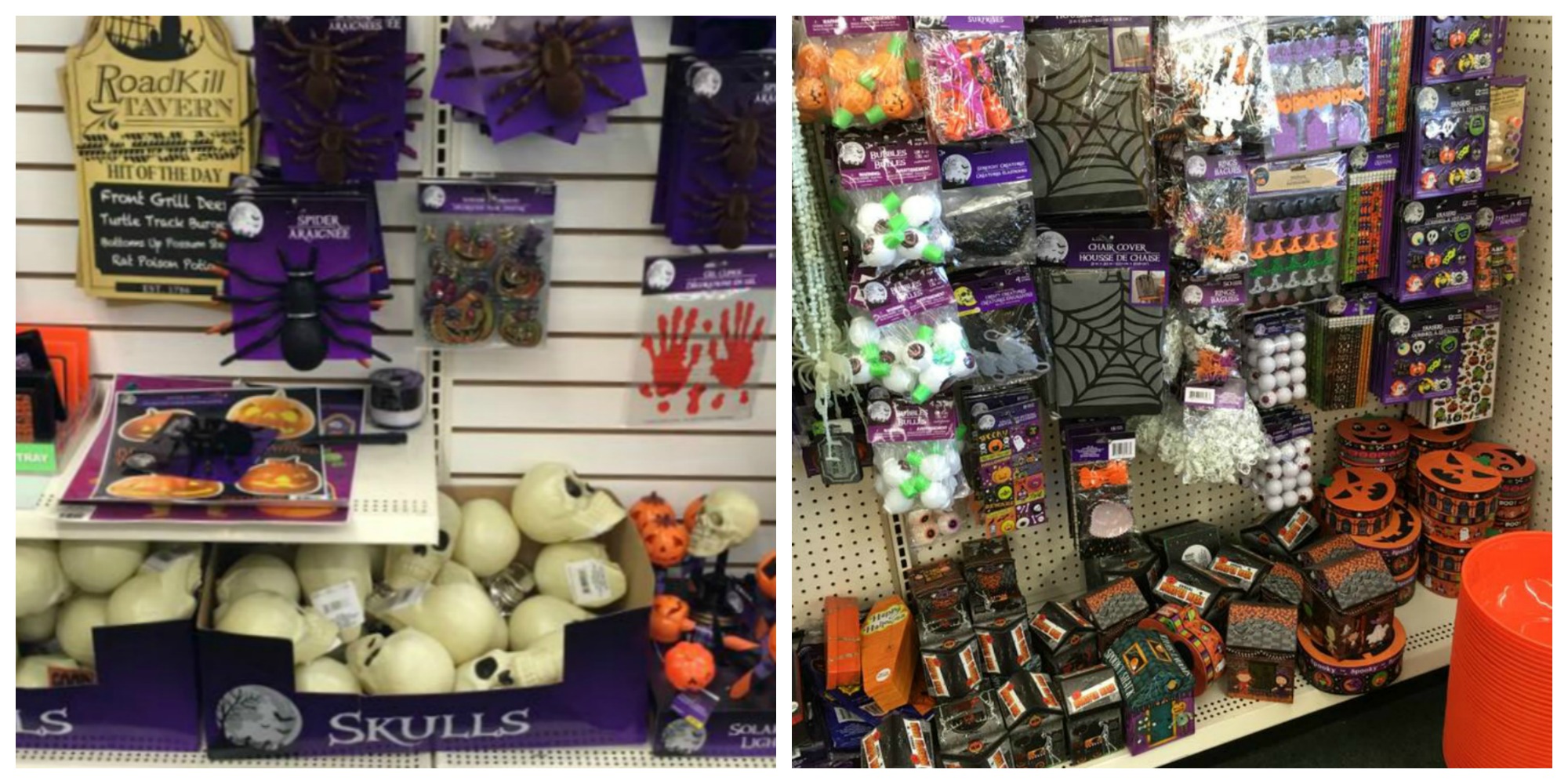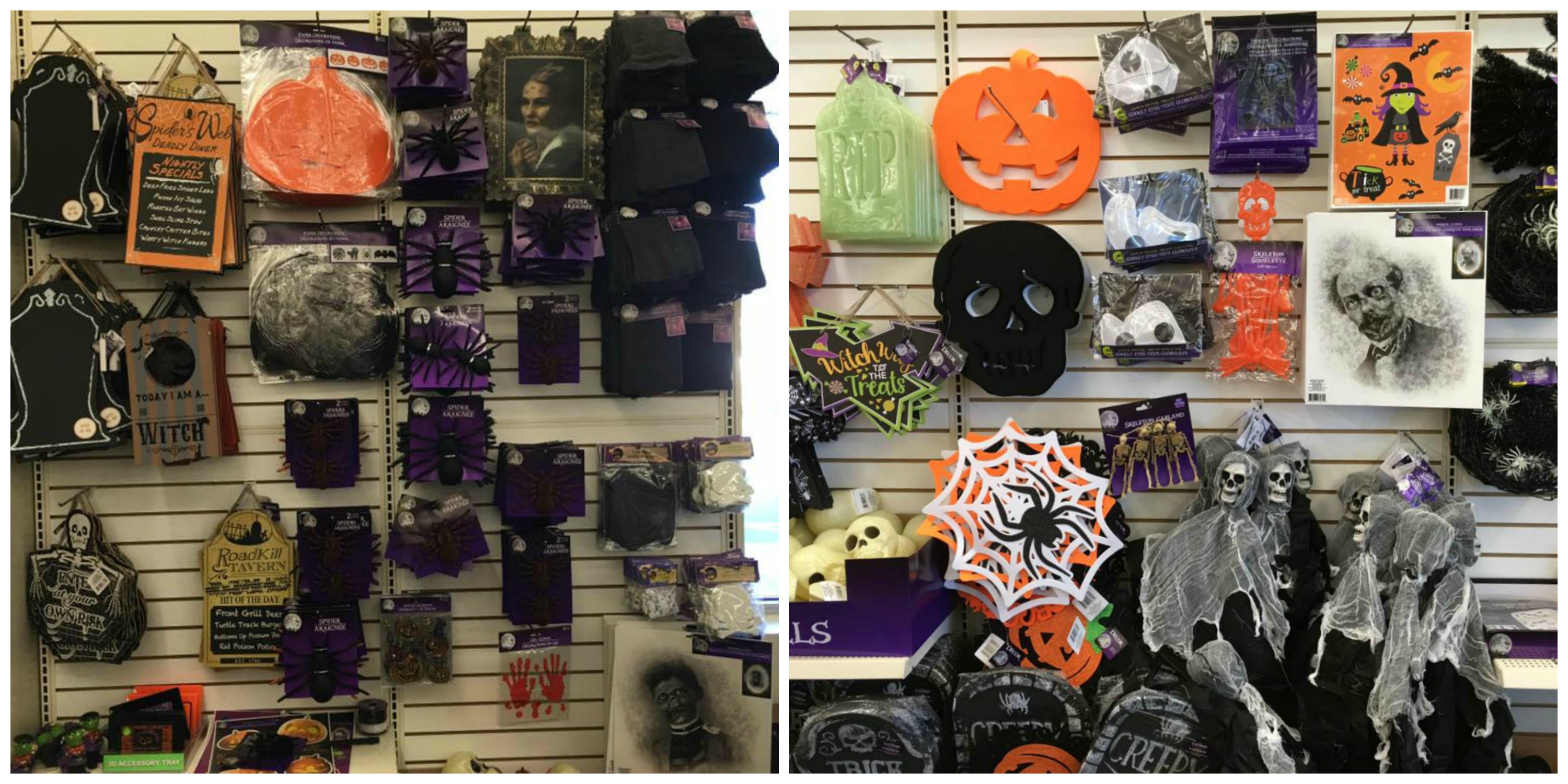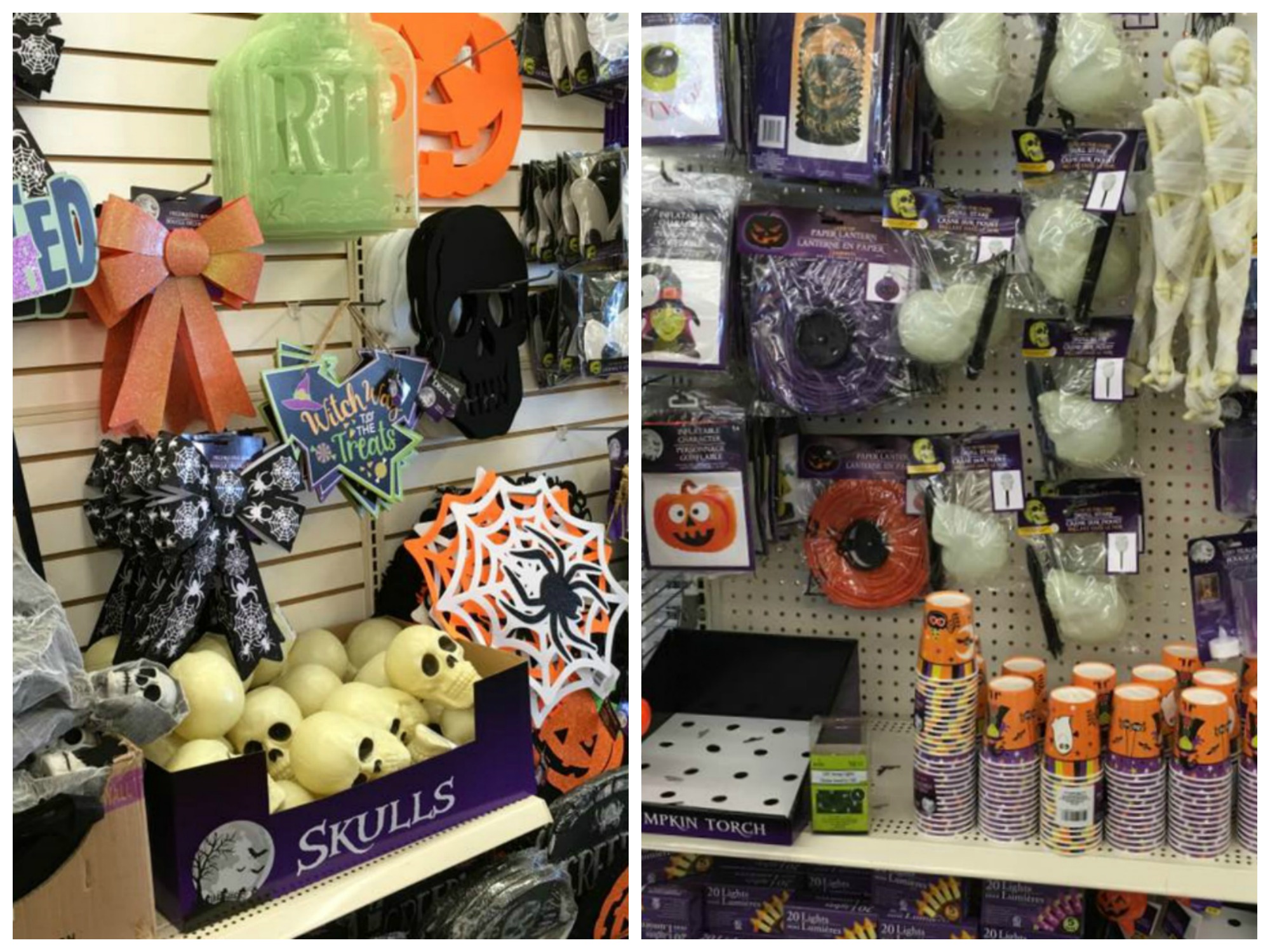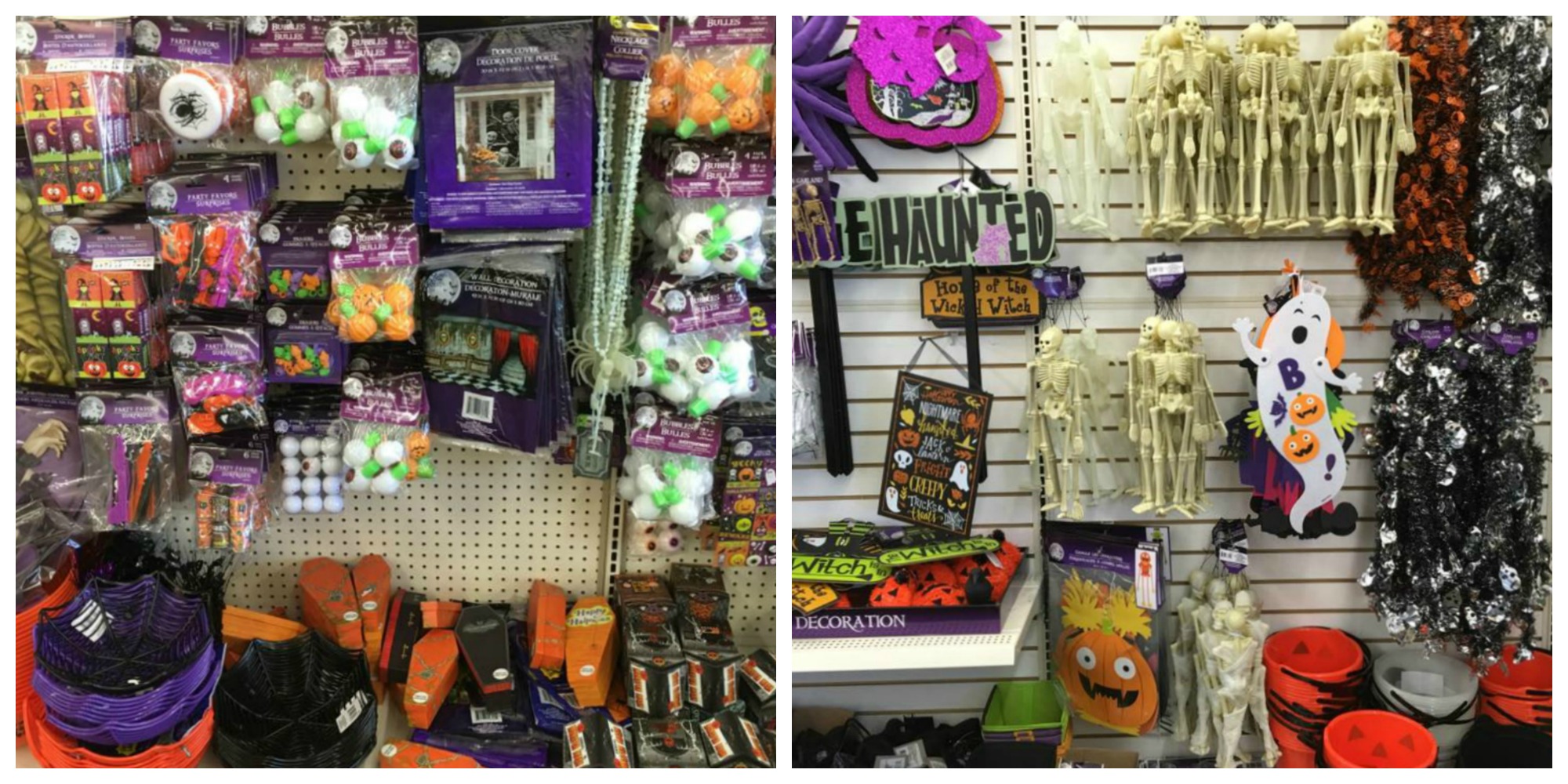 These stores are perfect for decorating for any occasion. It is truly amazing what you can do for about $30.
One of my little granddaughters came for a visit after school last week, so I decided it was a perfect day to decorate.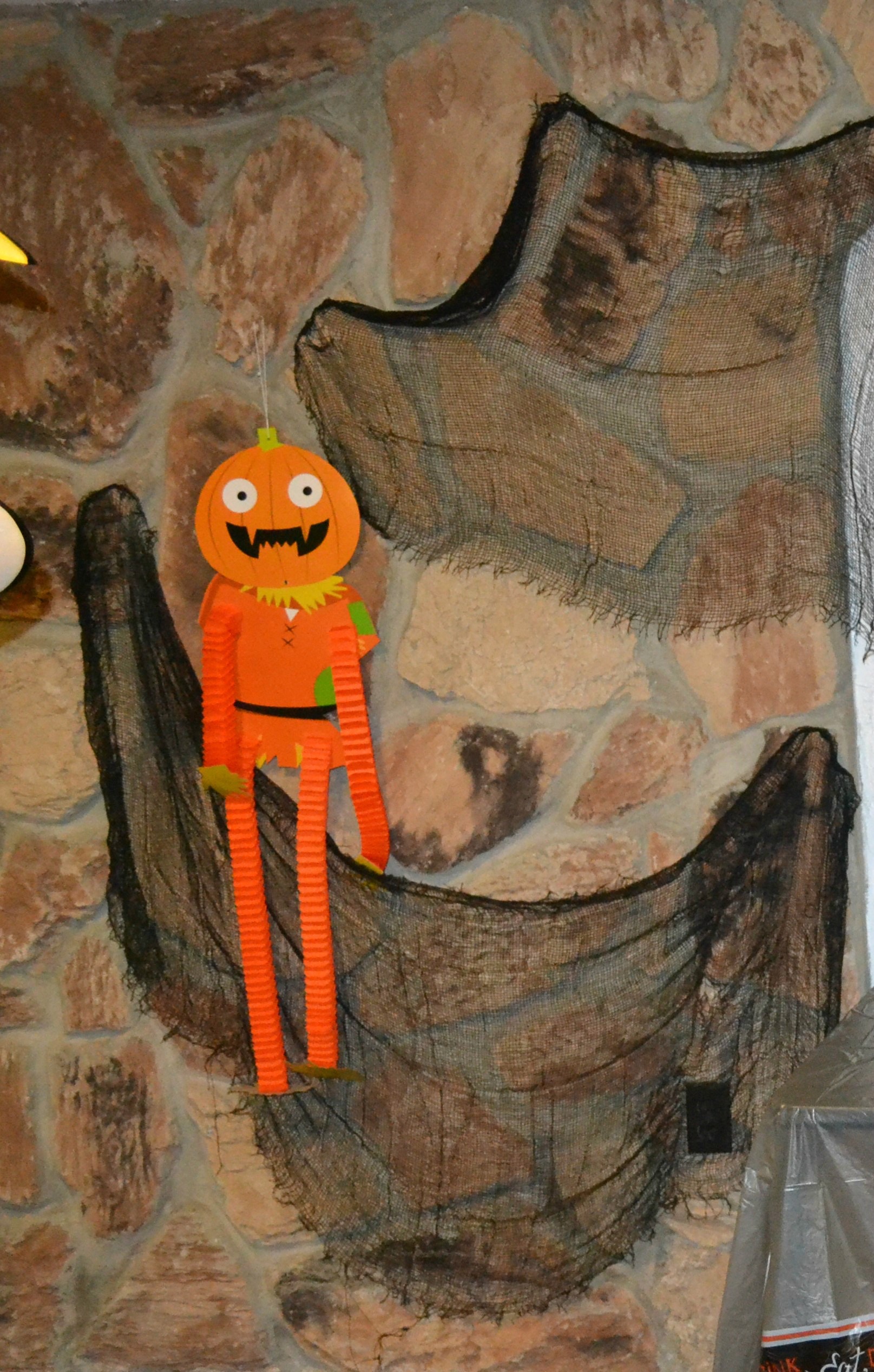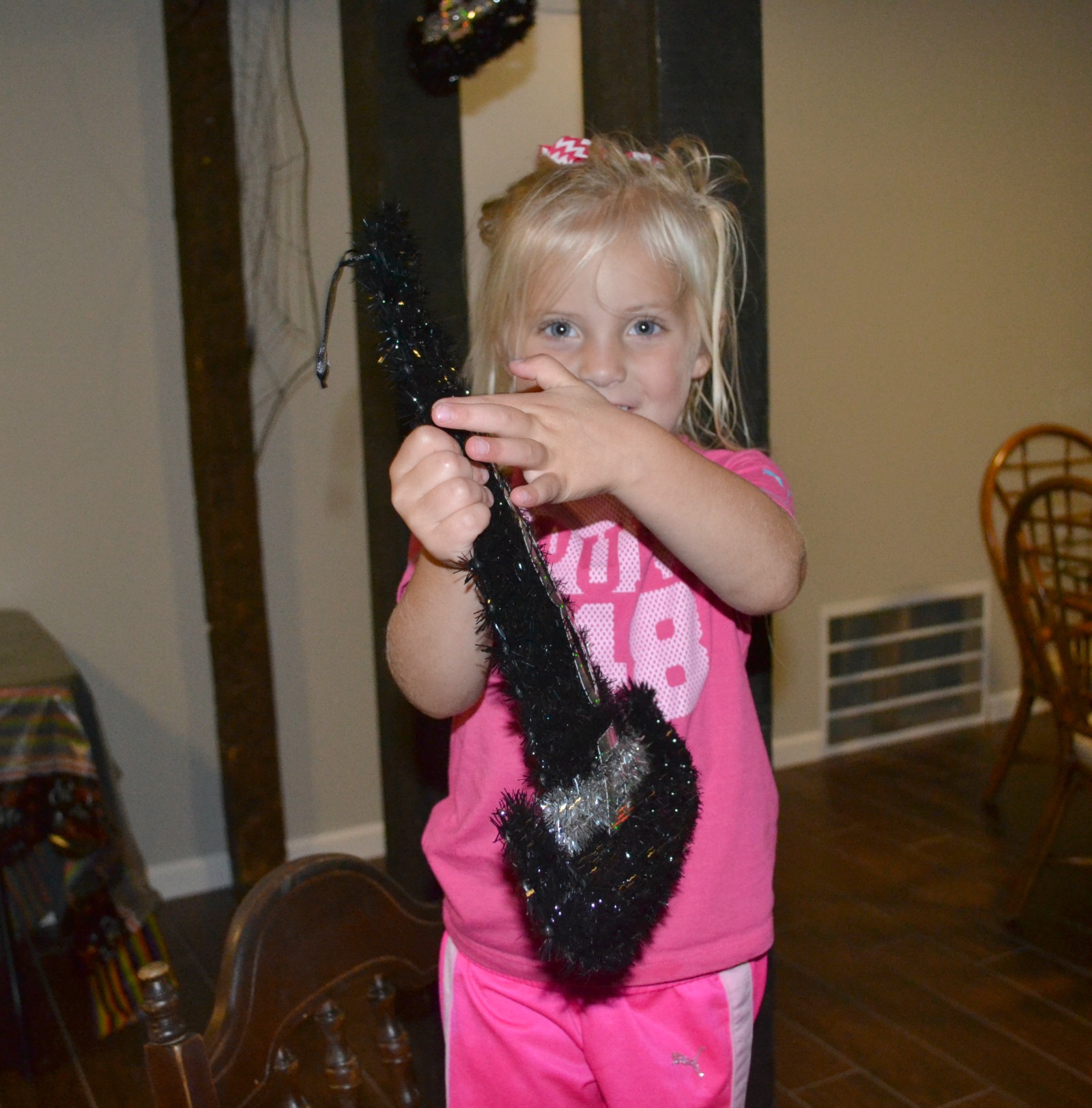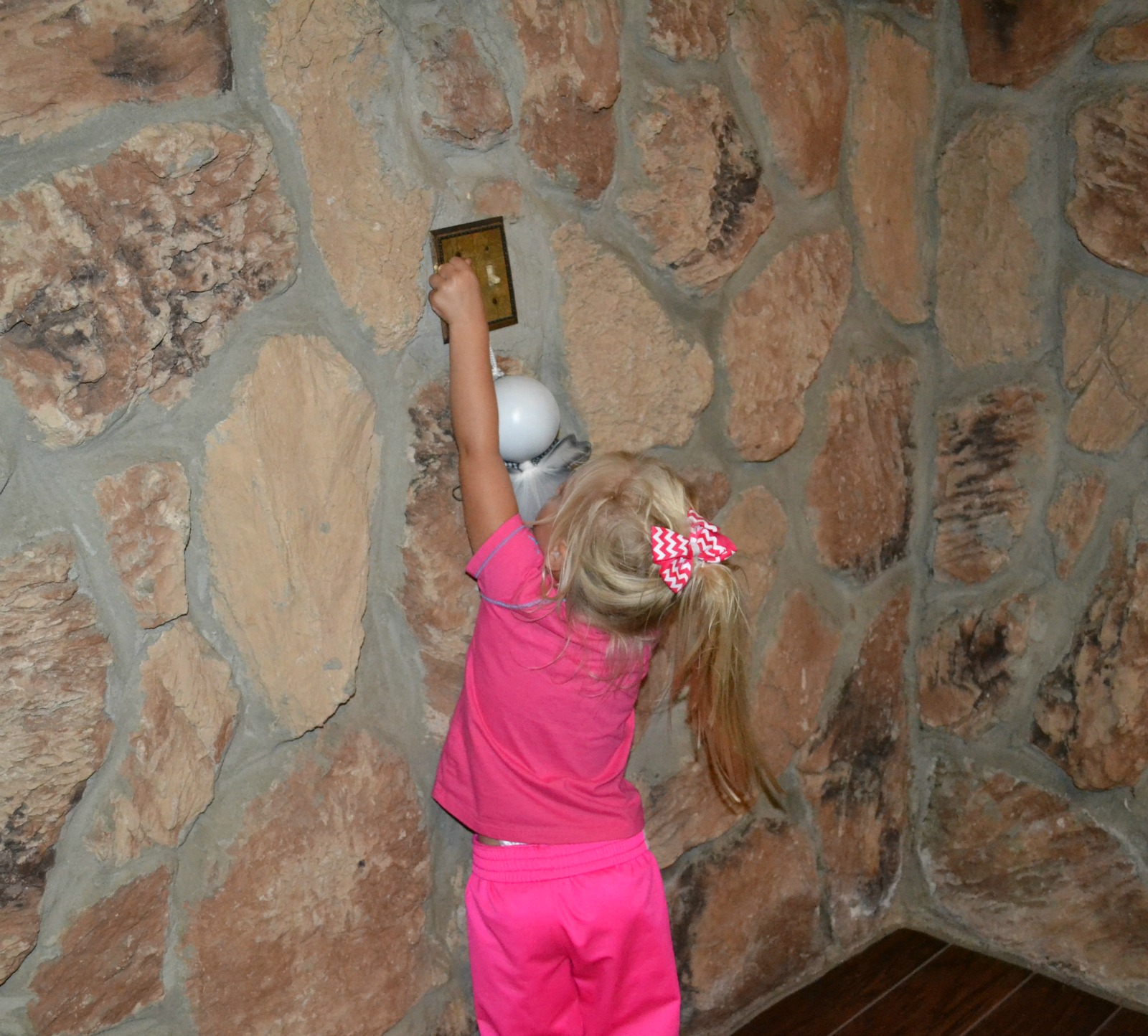 Madelynn hung some of the "cobwebs" on the walls and then went around hanging decorations.
Welcome to our Halloween room.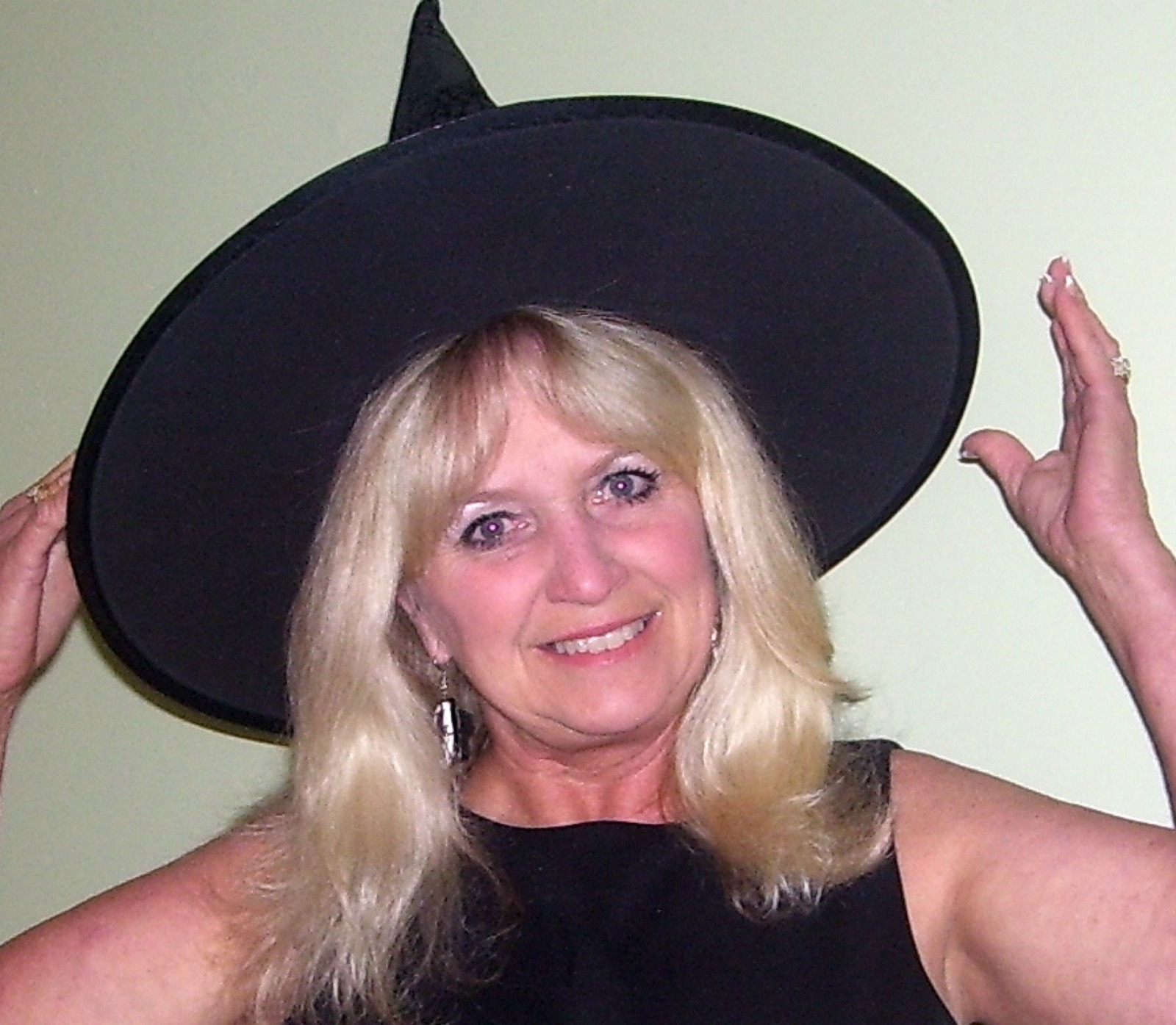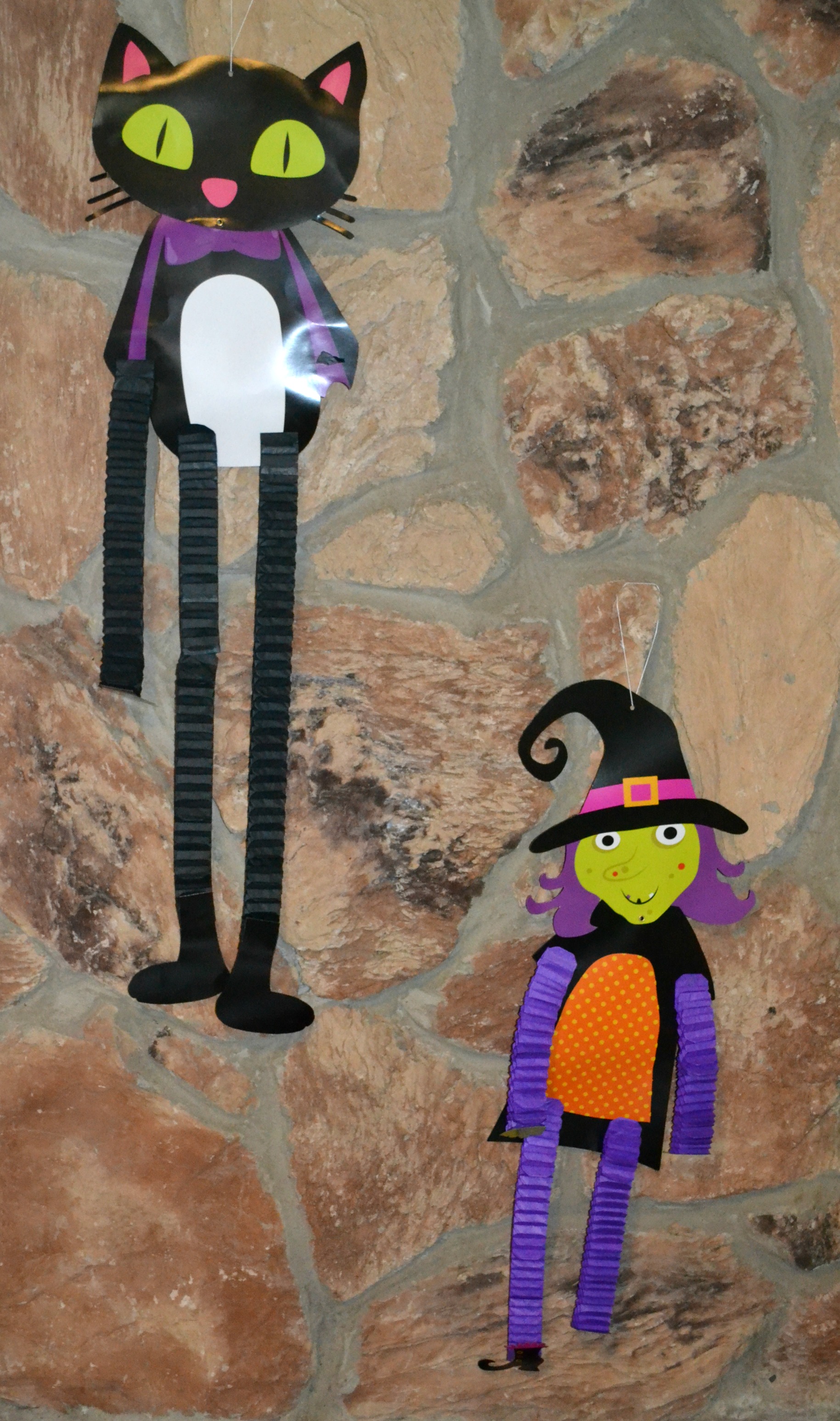 When you come down the stairs you are greeted by a large cat and a witch.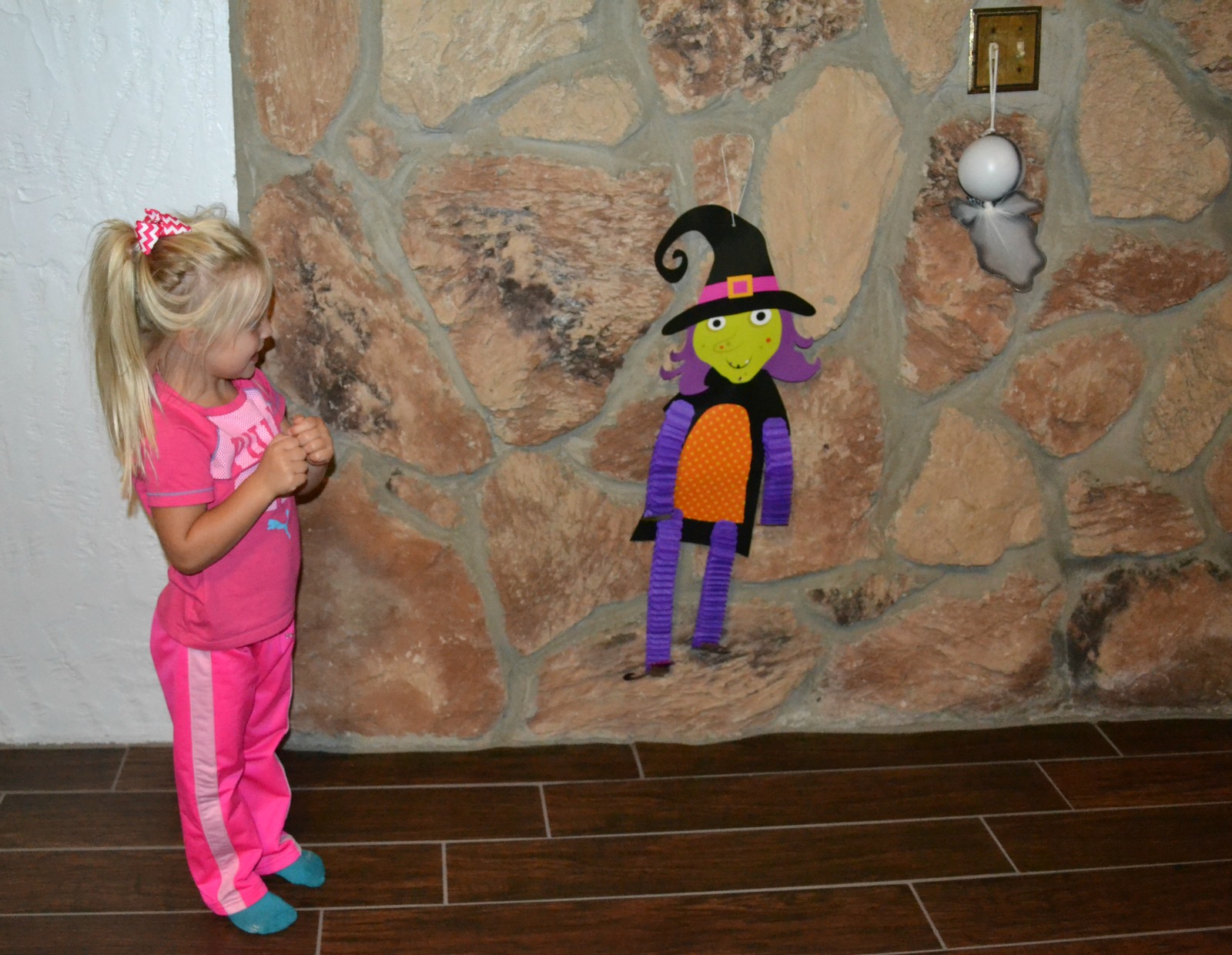 Madelynn was so proud of doing this! She kept rearranging them.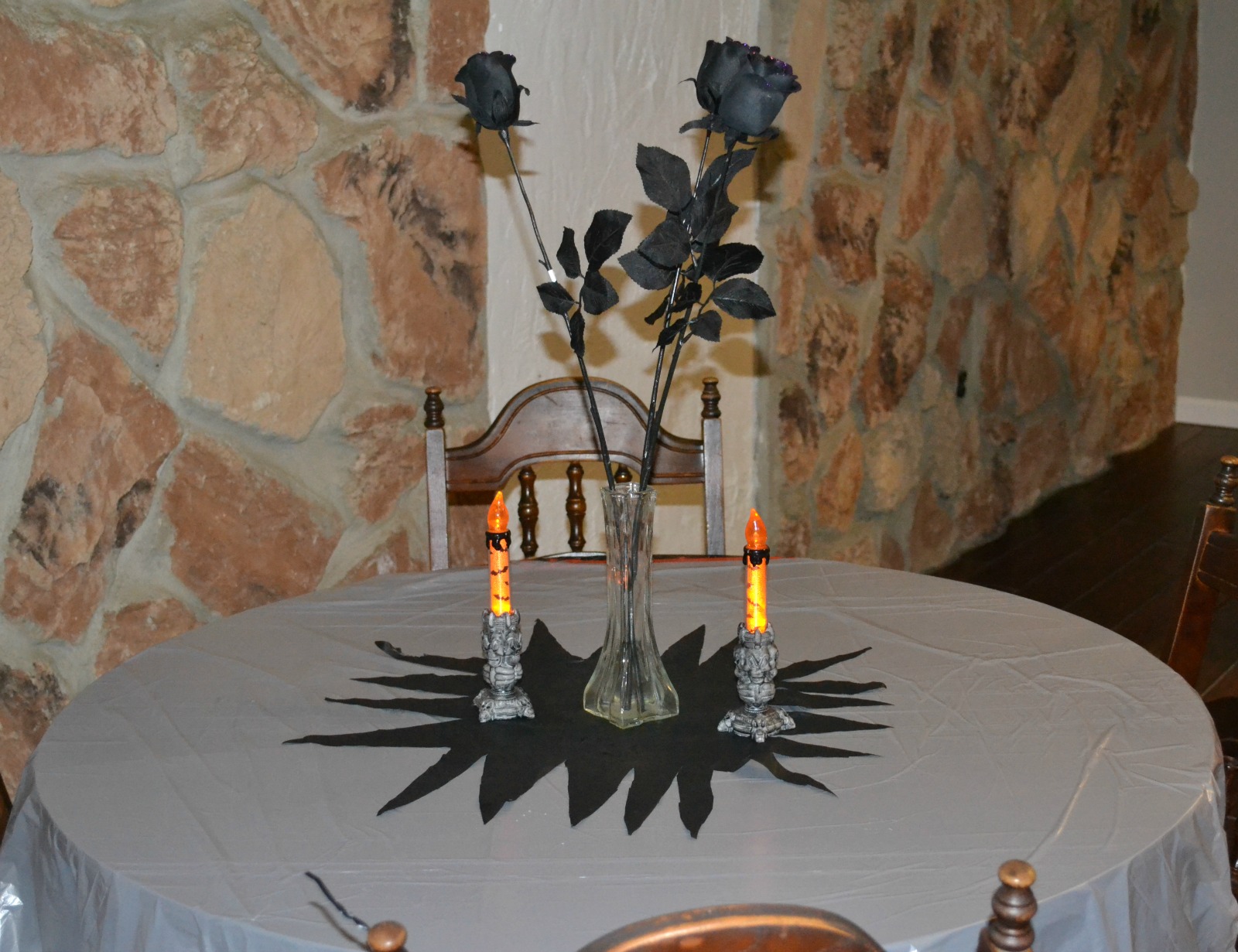 Come on in and sit a "SPELL". We are happy to serve you a special brew.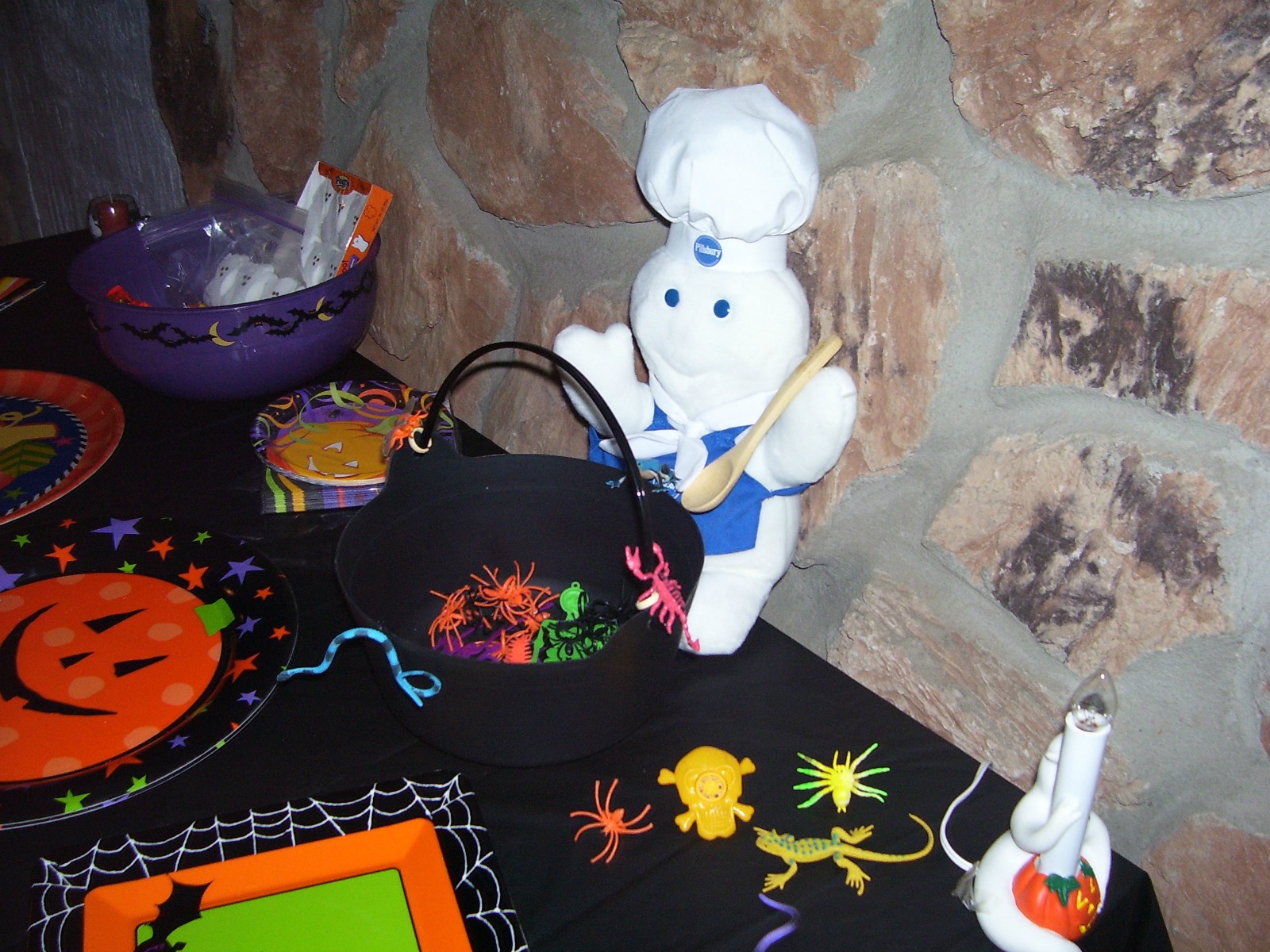 You never know what that Pillsbury Dough Boy is cooking up!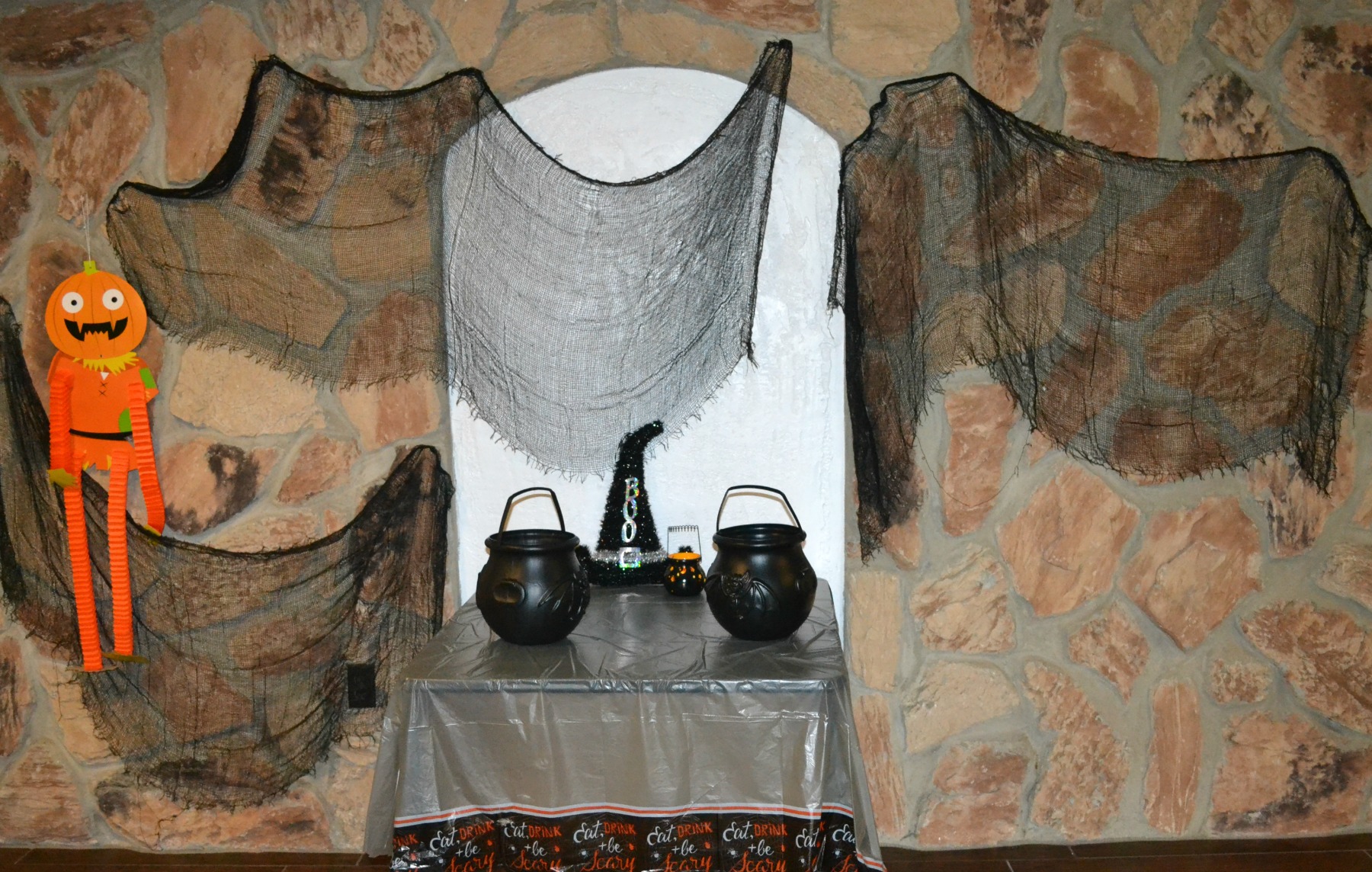 There are so many cute things to hang and set out. LED candles light the room for a special effect, and are safer than real candles.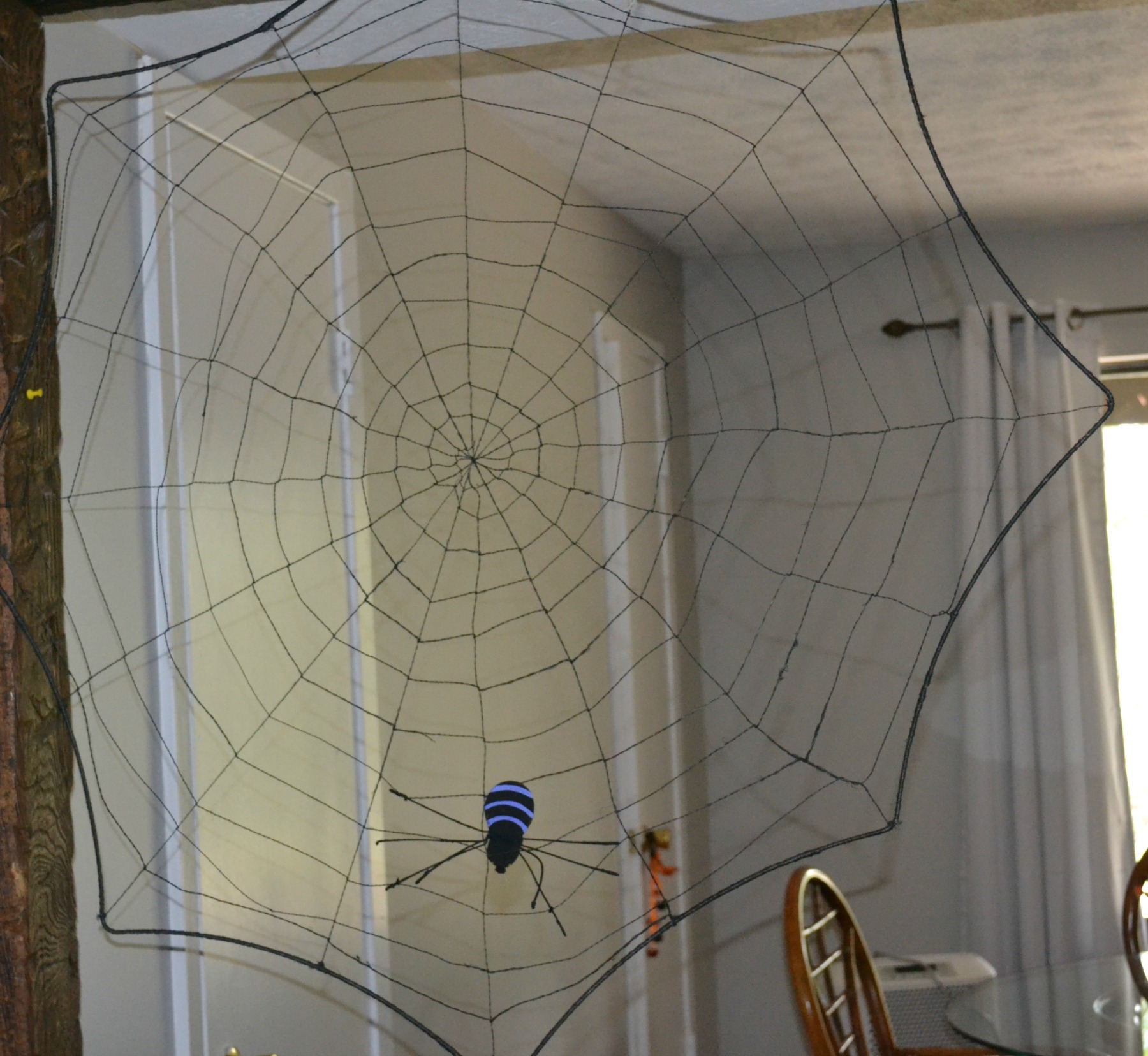 Don't get tangled up in the giant cobweb!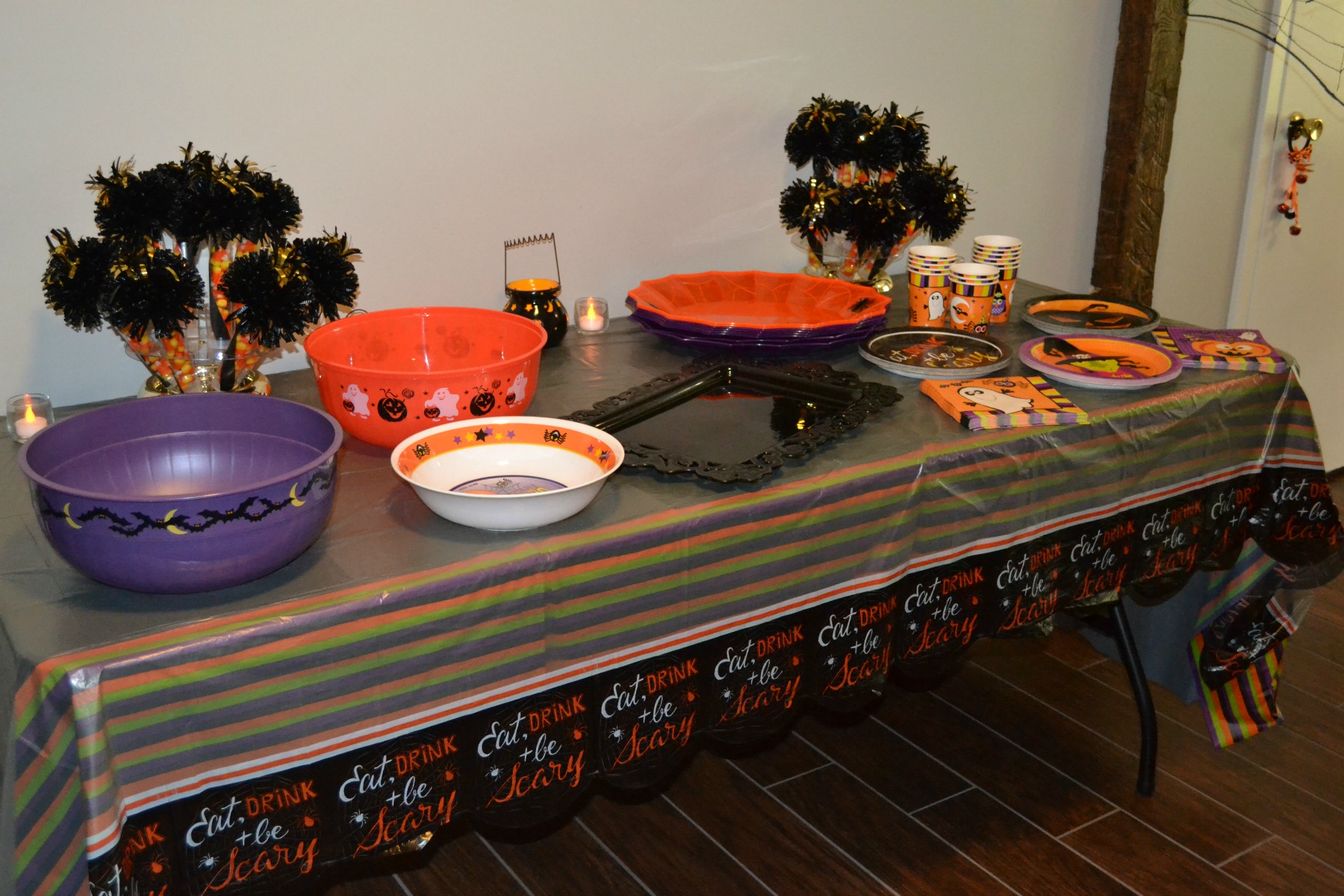 On this table I will be serving the children some Halloween treats when we get together.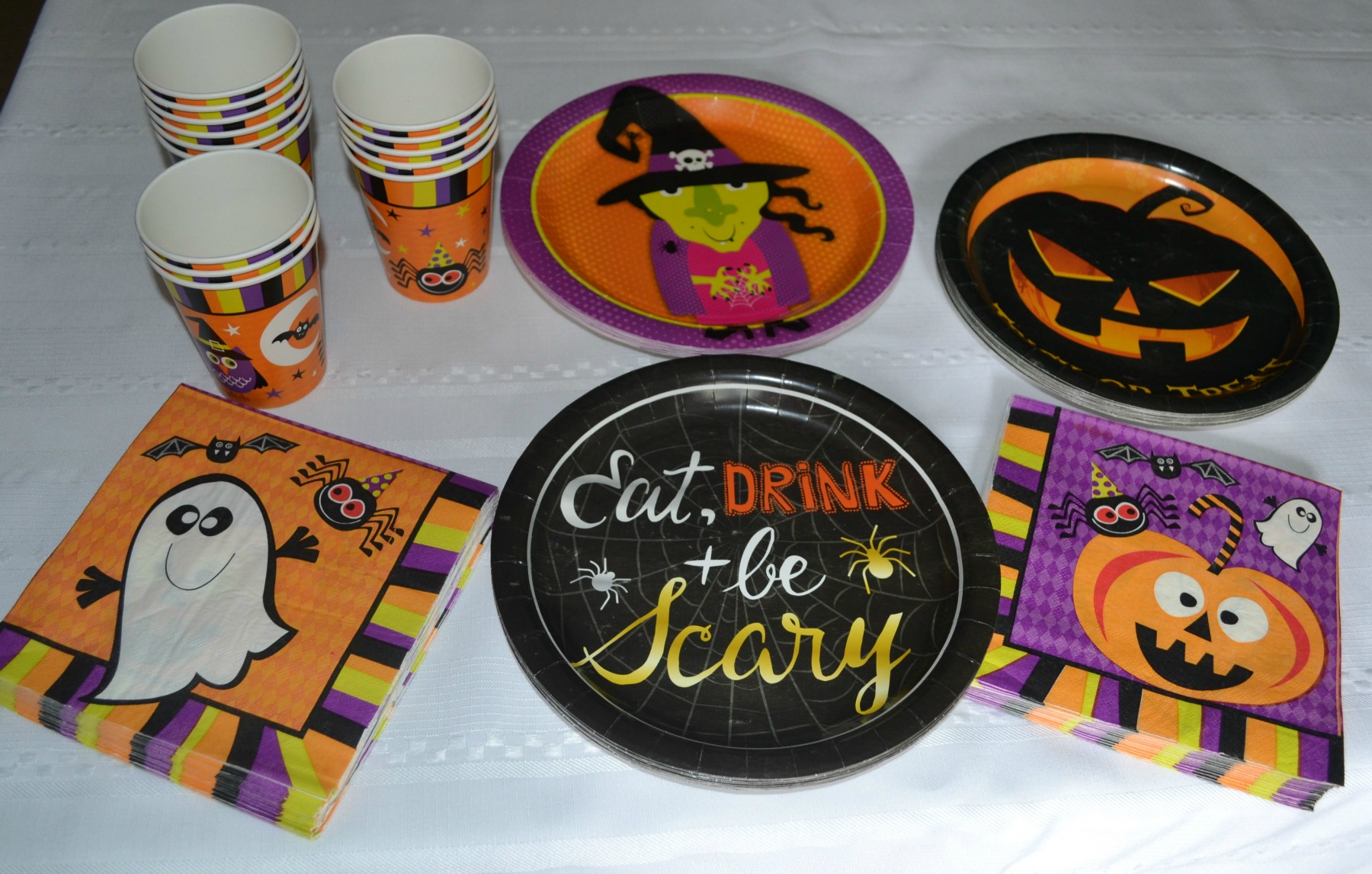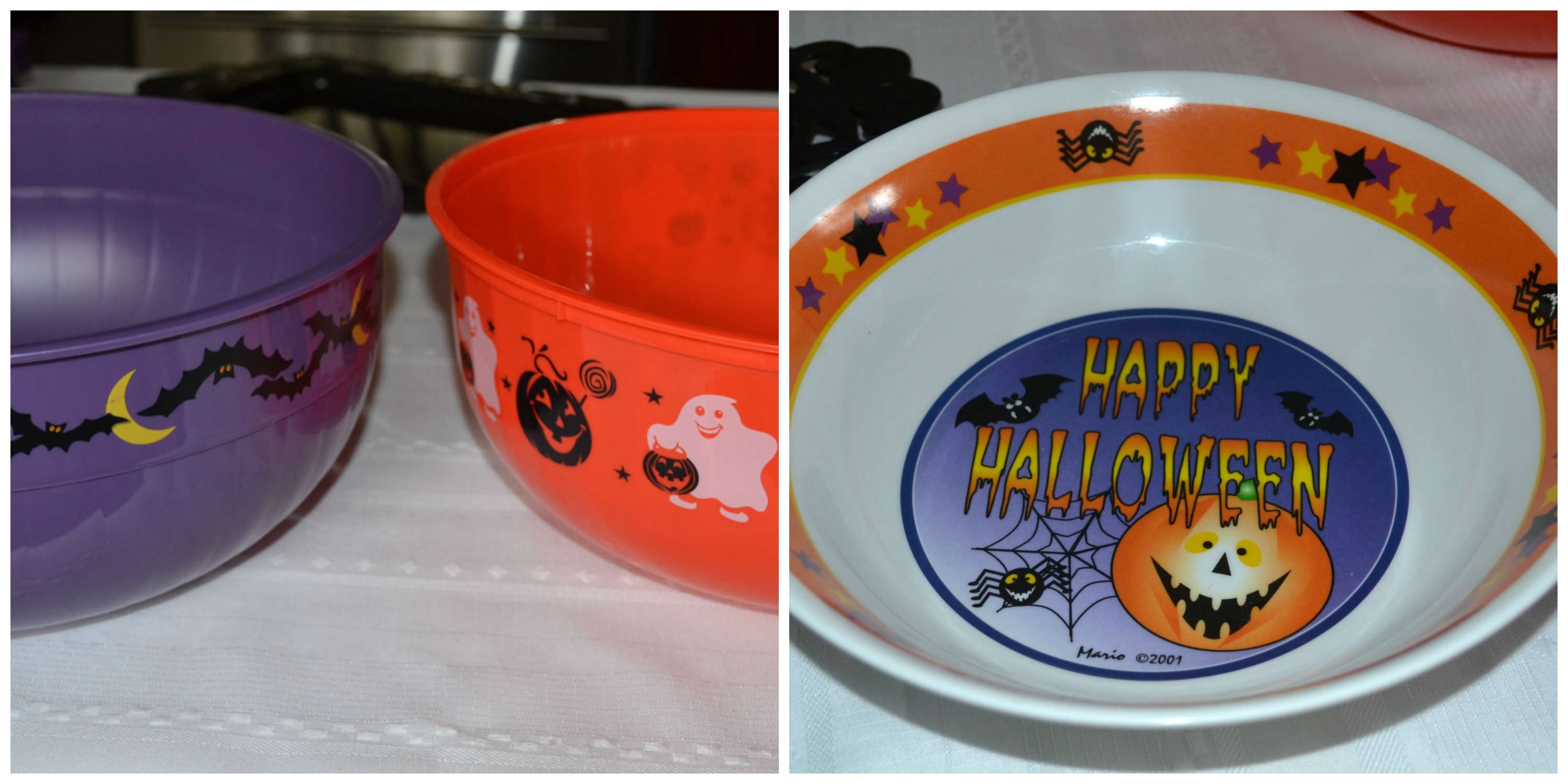 I love all of the cute plates, napkins, silverware and serving bowls.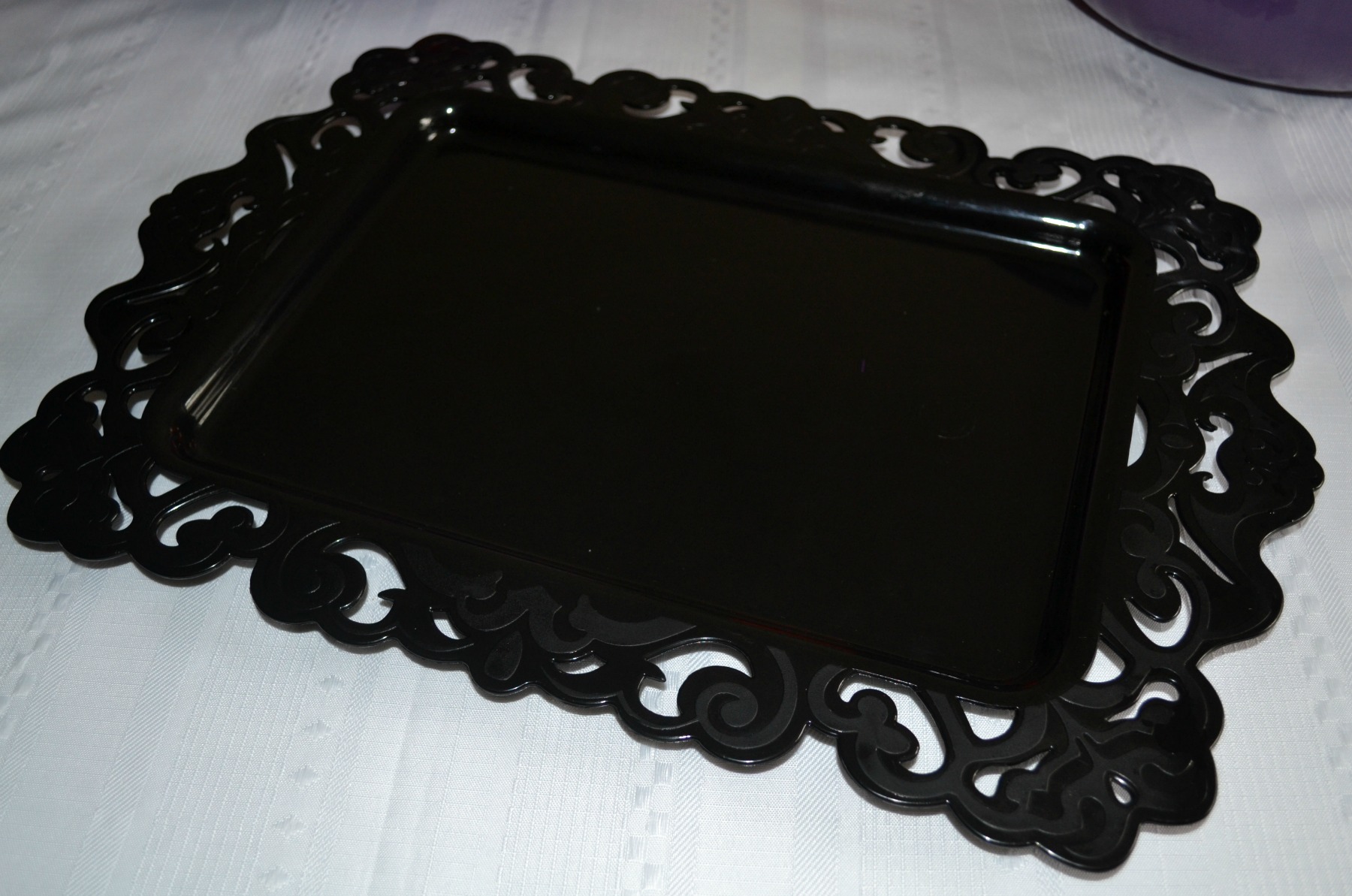 These trays are adorable and I will fill them with decorated sugar cookies for the kids to take home.
This table will be for serving drinks. I will make punch and put it in a plastic bowl that fits into the cauldron. I will fill the other cauldron with juice boxes.
Each year when I do the Halloween decorating, the grandchildren ask me to take some of the decorations home. That is another advantage of buying your items at the Dollar Tree. I usually have a few things left they didn't take, so the next year I just add more.
The Dollar Store or Dollar Tree also have many cute Halloween decorating items for outside but I have to let the little grandsons handle that when they come to visit.
Now that the party room is decorated, it is time to start on cookie baking, craft making, and other fun things that the children enjoy this time of year.
This is not a sponsored post. All opinions expressed are 100% my own.
Please follow and like us: