These Pumpkin Pie Parfaits are perfect to add to your fall dessert menu.

Sometimes I need a dessert for only 2 people. My husband does not love sweets like I do, so I wanted to create a dessert that is not a cake or a pie. Pumpkin Pie Parfaits with Chocolate Toffee Bits are a simple dessert that lets you enjoy the taste of traditional pumpkin pie without having most of the pie leftover.
This recipe is perfect because you can adjust it to prepare how many parfaits you need to serve.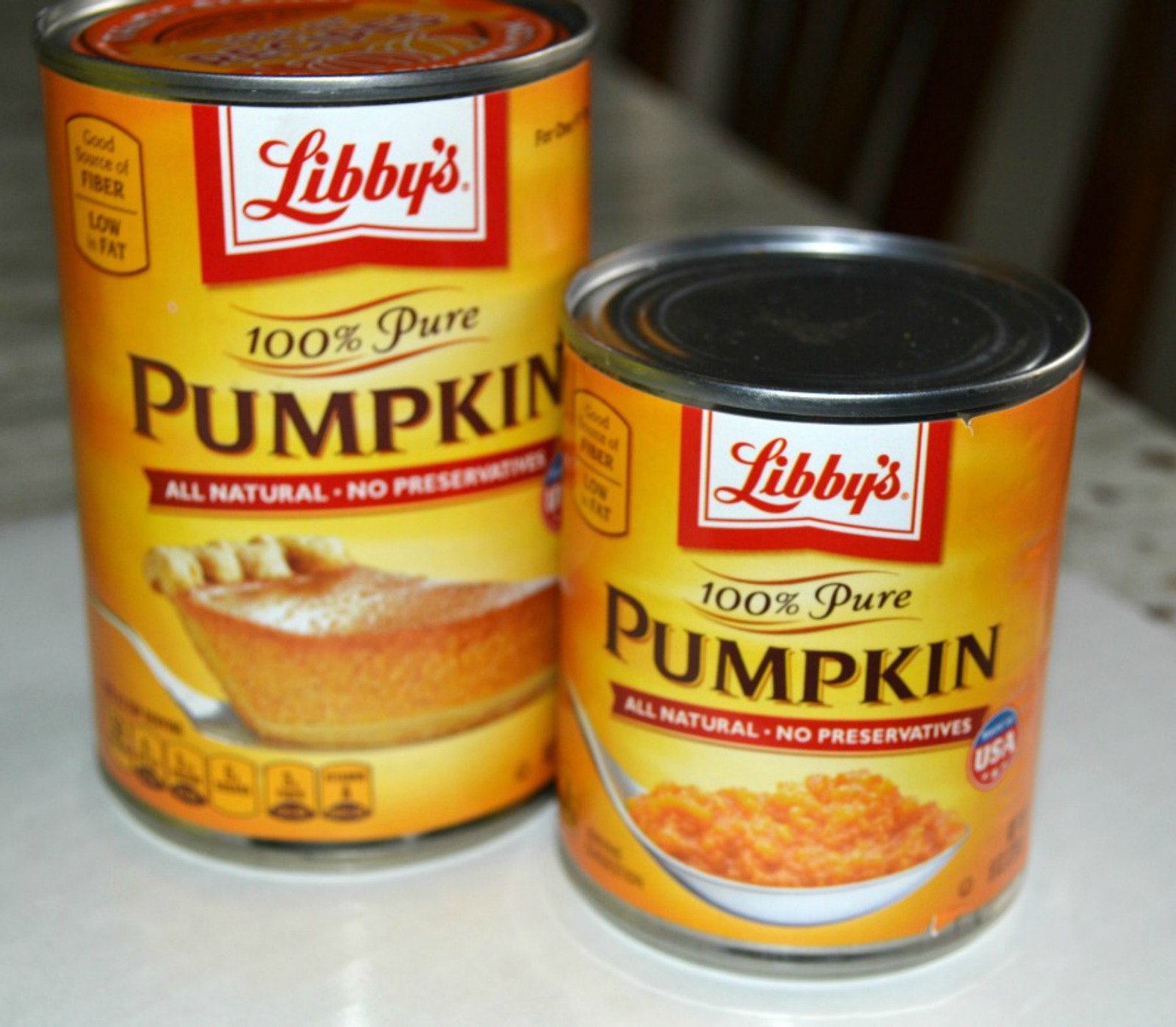 I was happy to find these smaller cans of pumpkin available at the grocery store. They are 1/2 cup size.
I also like to use graham cracker pie crusts in my base layer instead of plain graham cracker crumbs. I just crumble the pie crust into a storage container and measure from there when I need them. The pie crust has a sweeter flavor.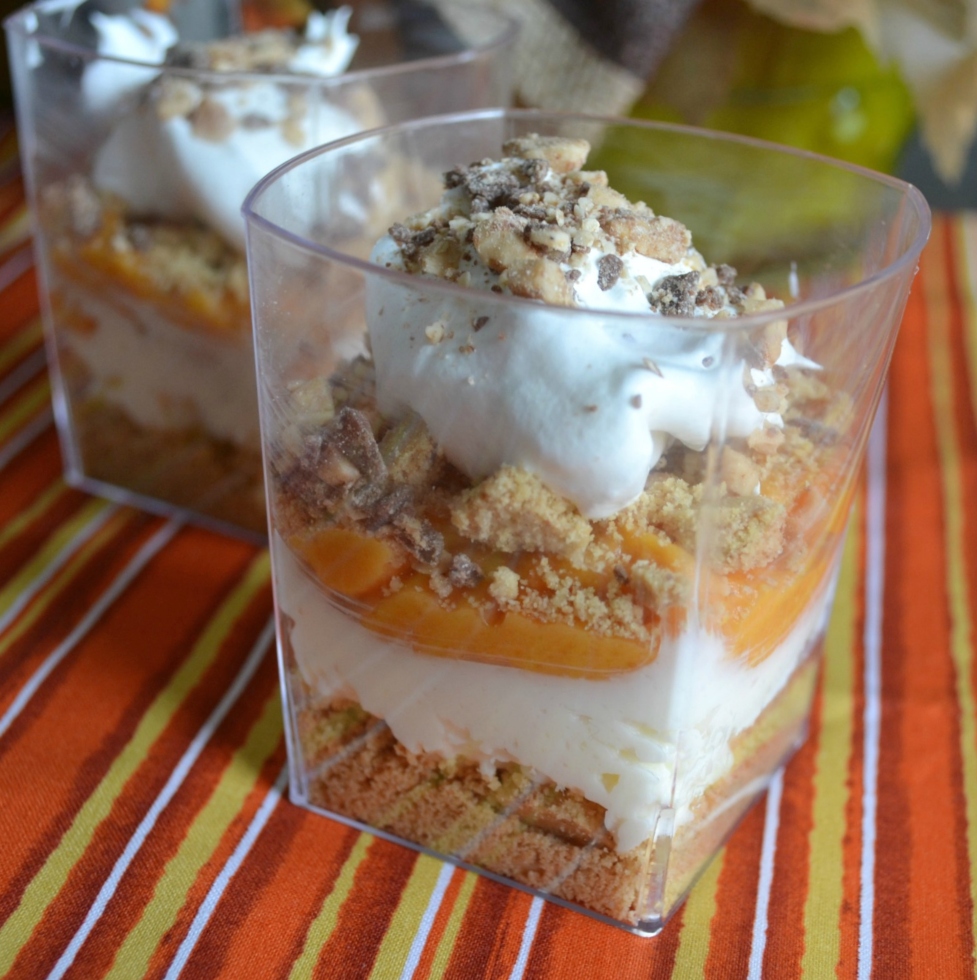 When you need a quick, easy dessert this fall, try my Pumpkin Pie Parfaits.
Pumpkin Pie Parfaits
2016-10-06 19:01:02
Ingredients
3 oz cream cheese, softened
1/3 cup confectioner sugar
3 Tablespoons instant vanilla pudding mix
1/3 cup canned pumpkin
1/3 cup whole milk
2/3 cup graham cracker pie crust crumbs
4 Tablespoons frozen whipped topping, thawed
2 Tablespoons chocolate toffee chips
Instructions
In a small mixing bowl, beat together the cream cheese and confectioner sugar until smooth; set aside.
Place the pudding mix, pumpkin and milk into a medium size mixing bowl. Beat together until well combined, using an electric mixer. Set aside.
Place 2 tablespoons of the graham cracker crumbs into the bottom of each of the 2 (8 or 9oz) parfait glasses. Press down with fingertips. Divide the confectioner sugar mixture evenly between the 2 glasses and spread with small spoon. Divide the pumpkin mixture evenly between the 2 glasses and spread over the cream cheese layer.
Sprinkle the remaining graham cracker crumbs over the pudding layer. Top each parfait with 2 tablespoons of whipped topping. Sprinkle half of the toffee bits over each parfait.
Refrigerate until ready to serve.
GRANDMA HONEY'S HOUSE https://grandmahoneyshouse.com/
Please follow and like us: