Jump to recipe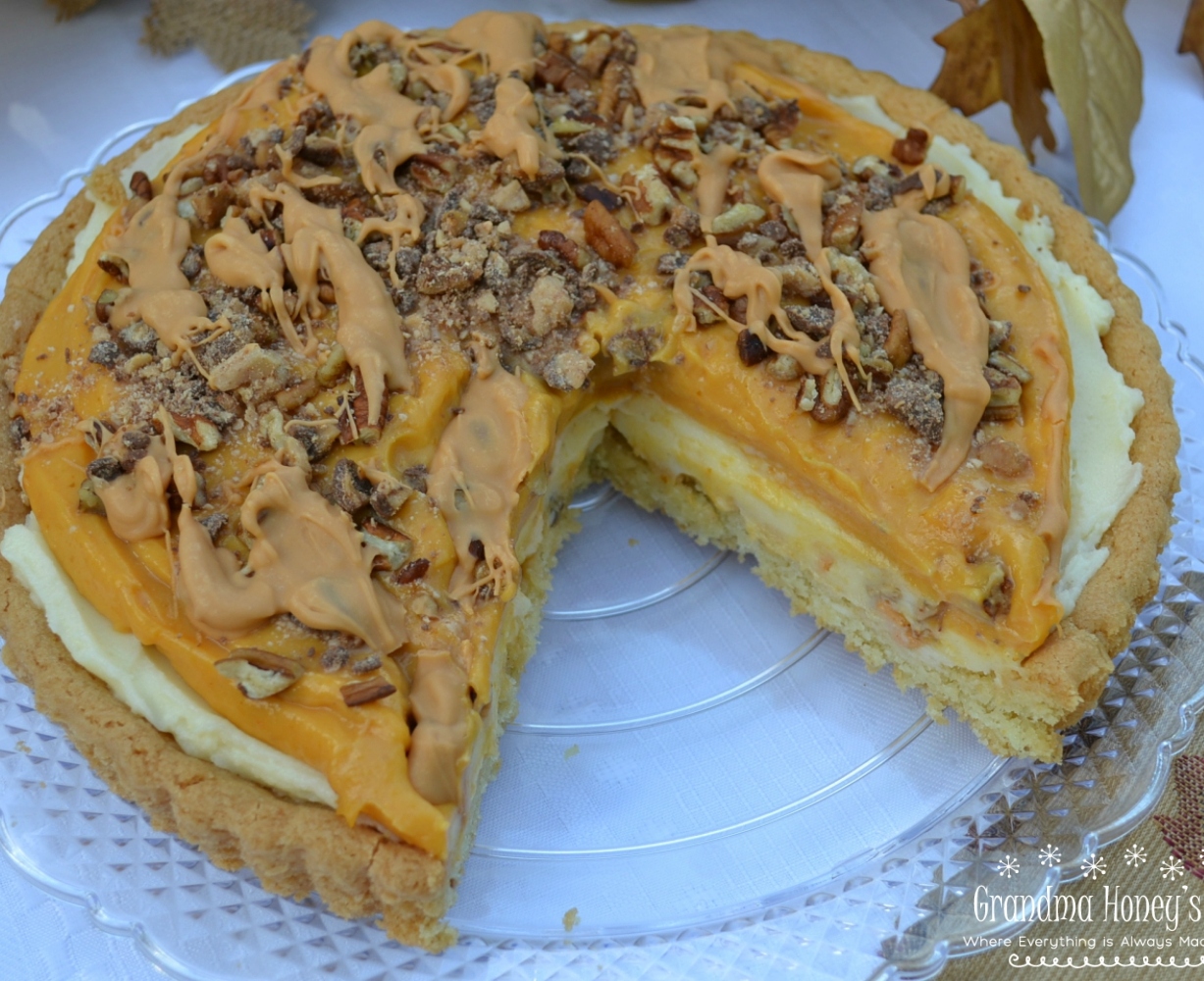 Pumpkin Butterscotch Mascarpone Cookie Tart
Pumpkin Butterscotch Mascarpone Cookie Tart begins with a roll of refrigerated sugar cookie dough for the crust,filled with layers of sweetened mascarpone cheese and a pumpkin-vanilla pudding.
Add a topping of pecans, toffee bits, and melted butterscotch chips for the perfect flavor combination.
This recipe is a combination of 2 of my favorite things.. sweet cookie tarts and fall baking.  I have been seeing all of my friends sharing their delicious pumpkin recipes, and decided that I had better get busy creating some myself.
As many of you know, I was so honored to have been a finalist 3 times in the Pillsbury Bake-off Contest since 2008.  I have sampled so many delicious tarts at these events, as well as have made many of my own over the years.  These tarts look so sophisticated, but are actually so easy to make.  I had not made one with pumpkin, so this was the year. All of the tarts that I make have a mascarpone cheese layer, just because it seems like the perfect ingredient to add.
My inspiration for creating a new recipe frequently starts with one ingredient in mind.  This one was pumpkin.  Then I go to my pantry and refrigerator and pull out any other ingredient that may go with pumpkin.  I set them out on my countertop and start playing a game of chess.  I move things around to see what will work and what needs to get put away.  Some of my best recipes have been created in this way.  Actually, 2 of my Pillsbury Bake-off recipes were created like this.
I have taught my children and grandchildren to do this also.  My granddaughters have created some delicious recipes this way.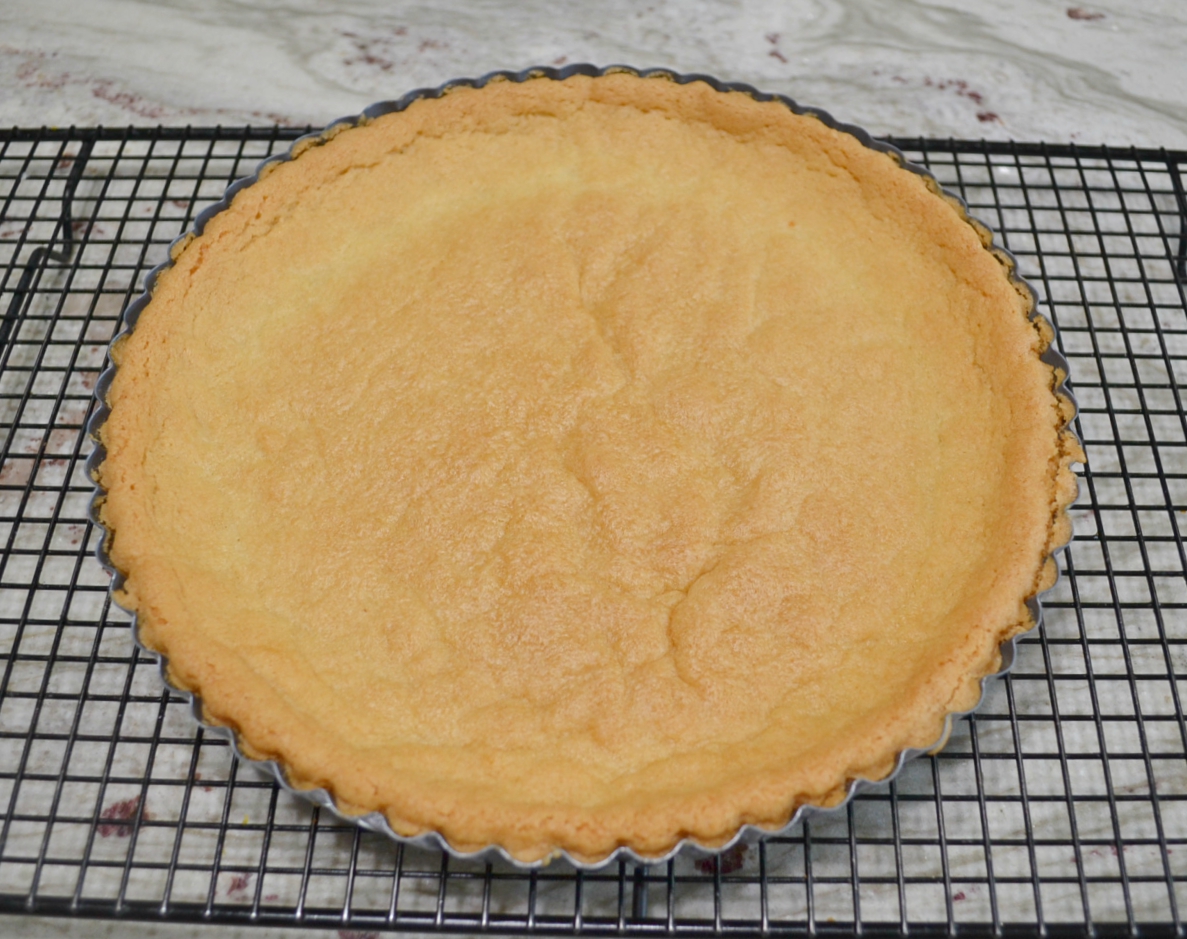 Start with a roll of refrigerated sugar cookie dough.  Press into the bottom of a 9-inch tart pan with removable sides. Prick crust with a fork.  Bake.  Cool and then remove sides.
While crust is cooling, I prepare the mascarpone cheese layer and the pumpkin-pudding layer.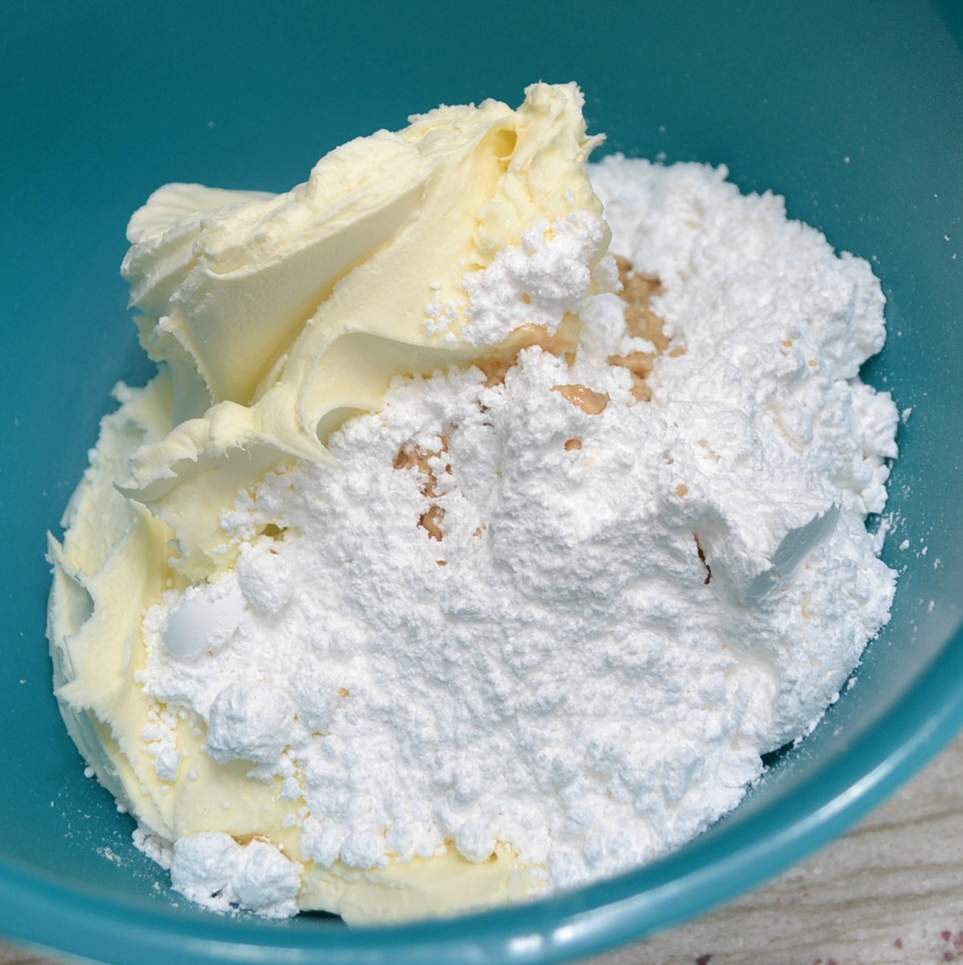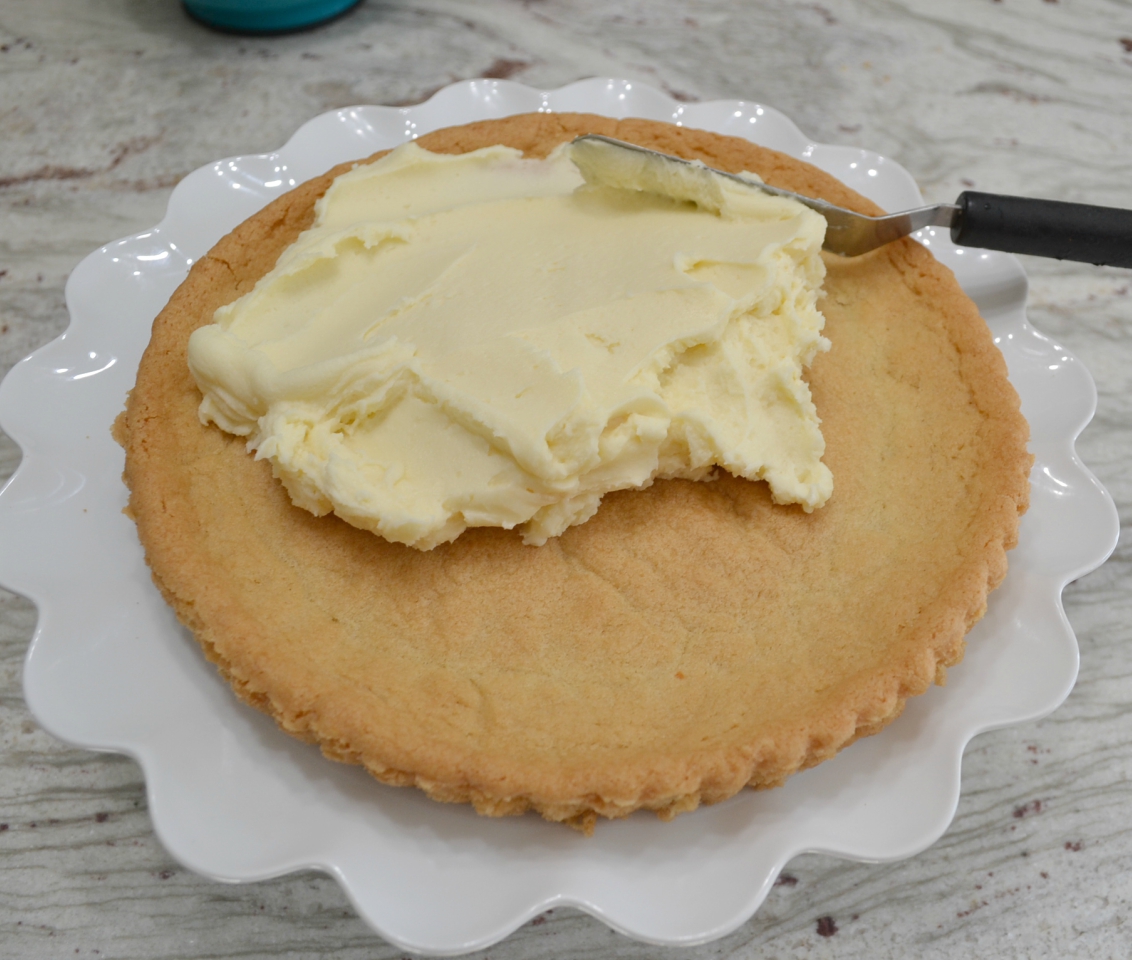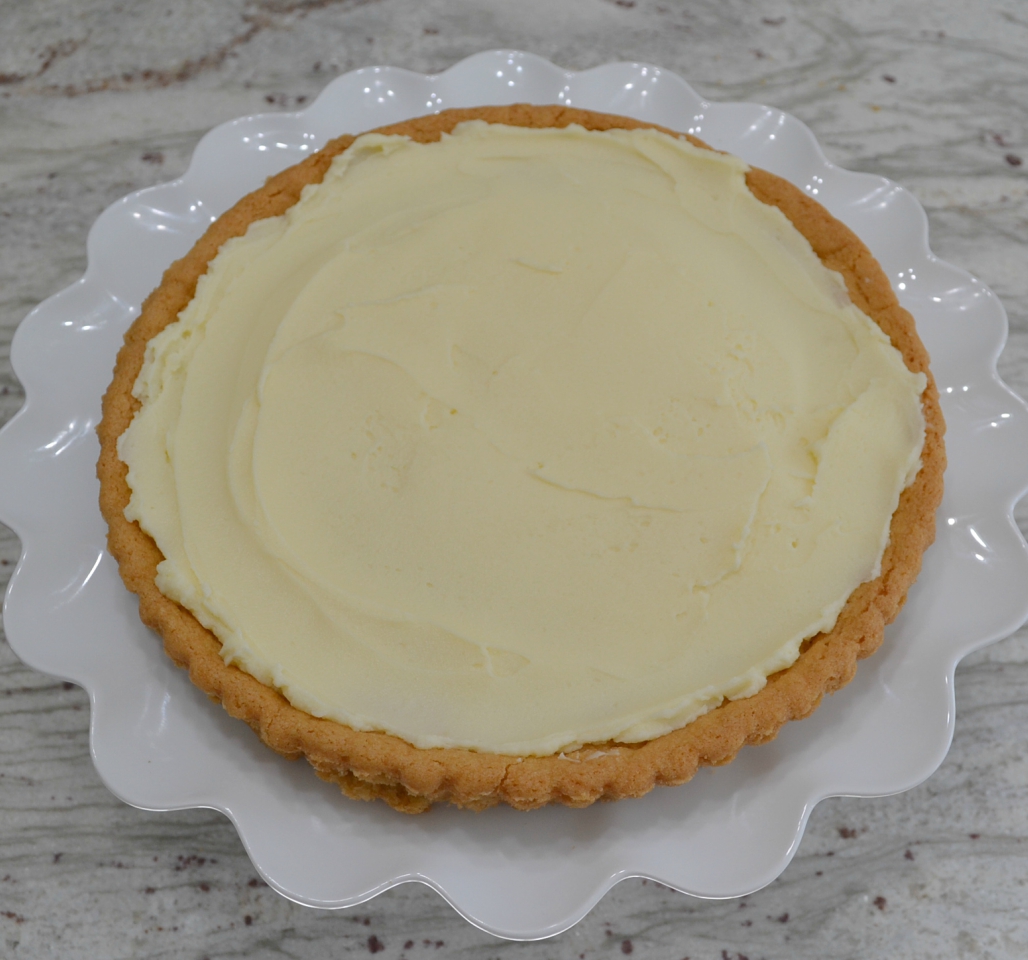 After crust is cooled, spread the sweetened mascarpone cheese.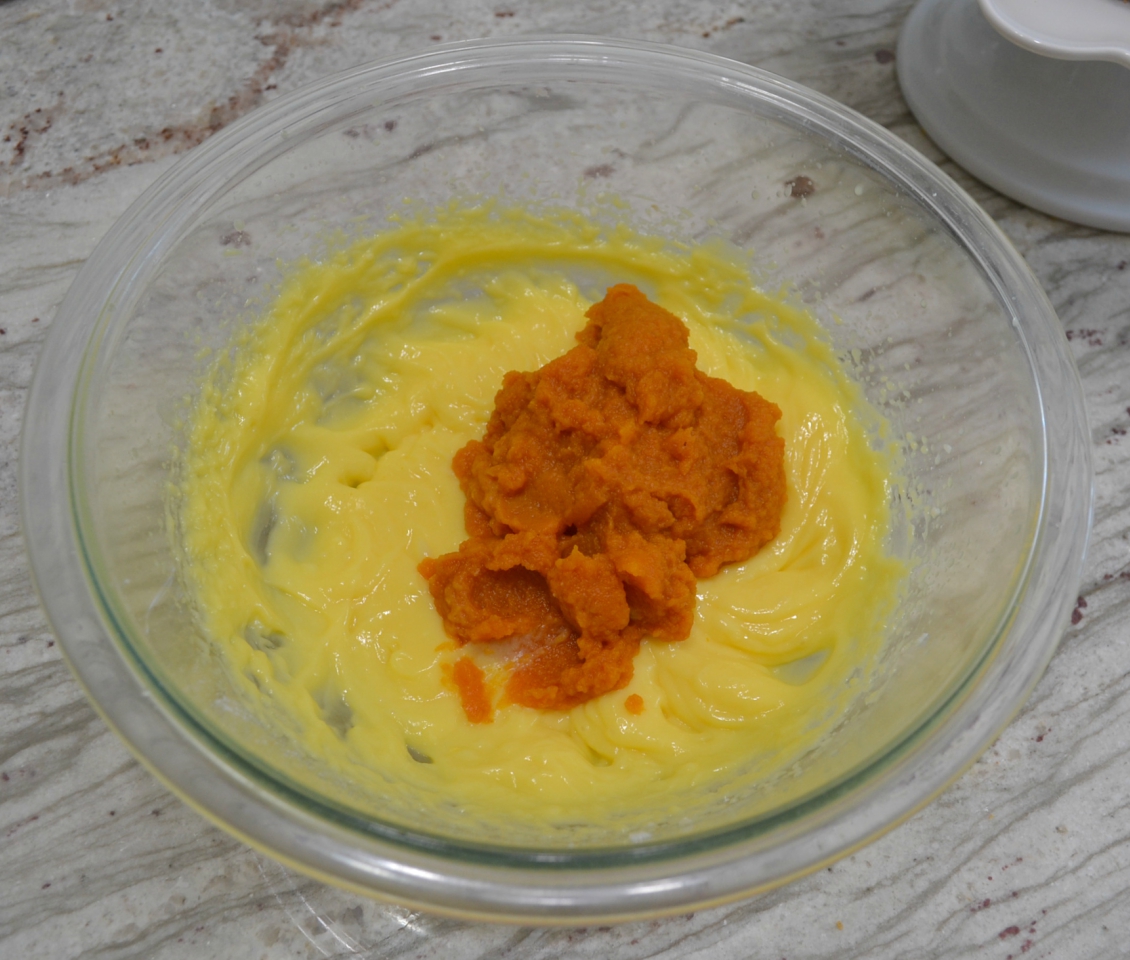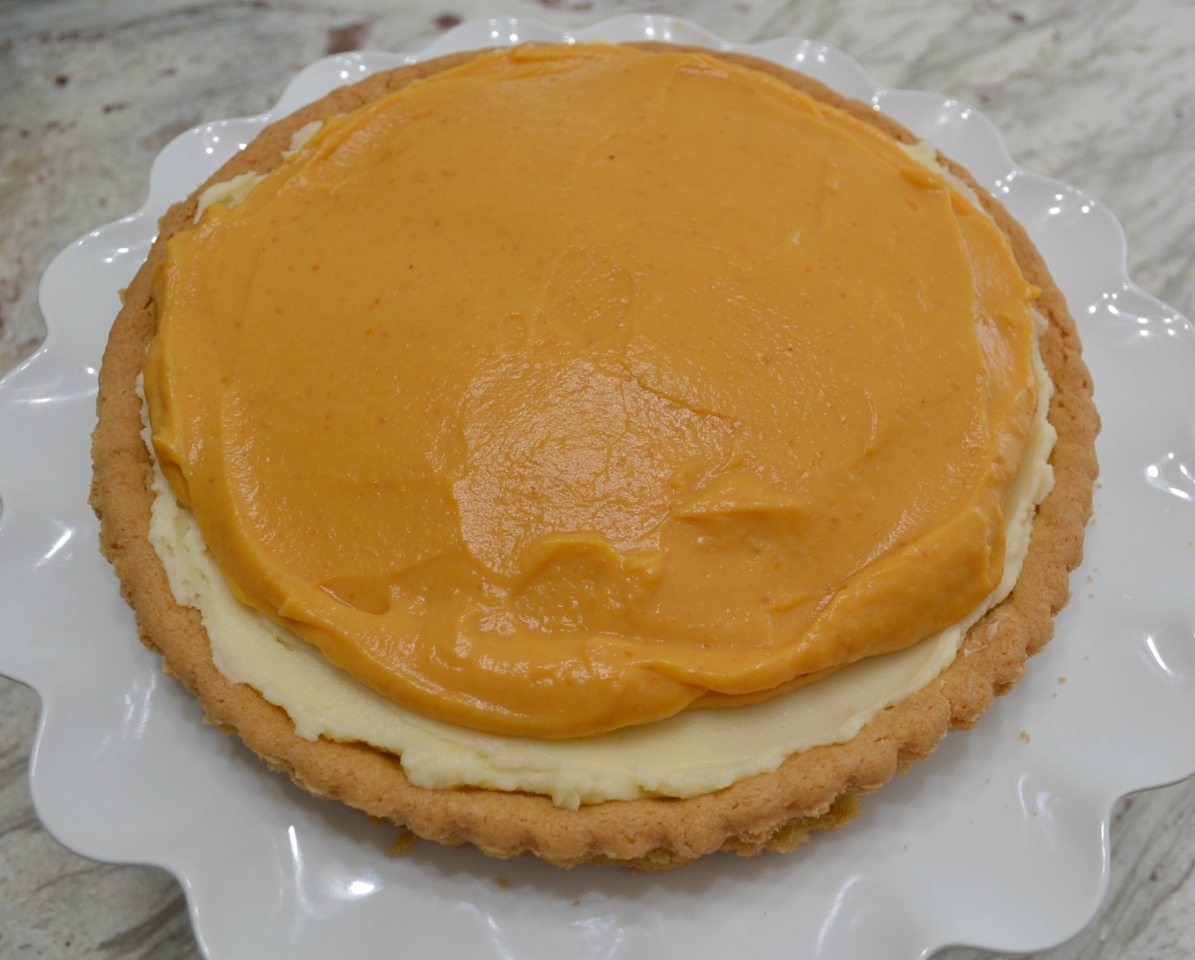 Add the pumpkin layer.
Top with chopped pecans and chocolate toffee bits.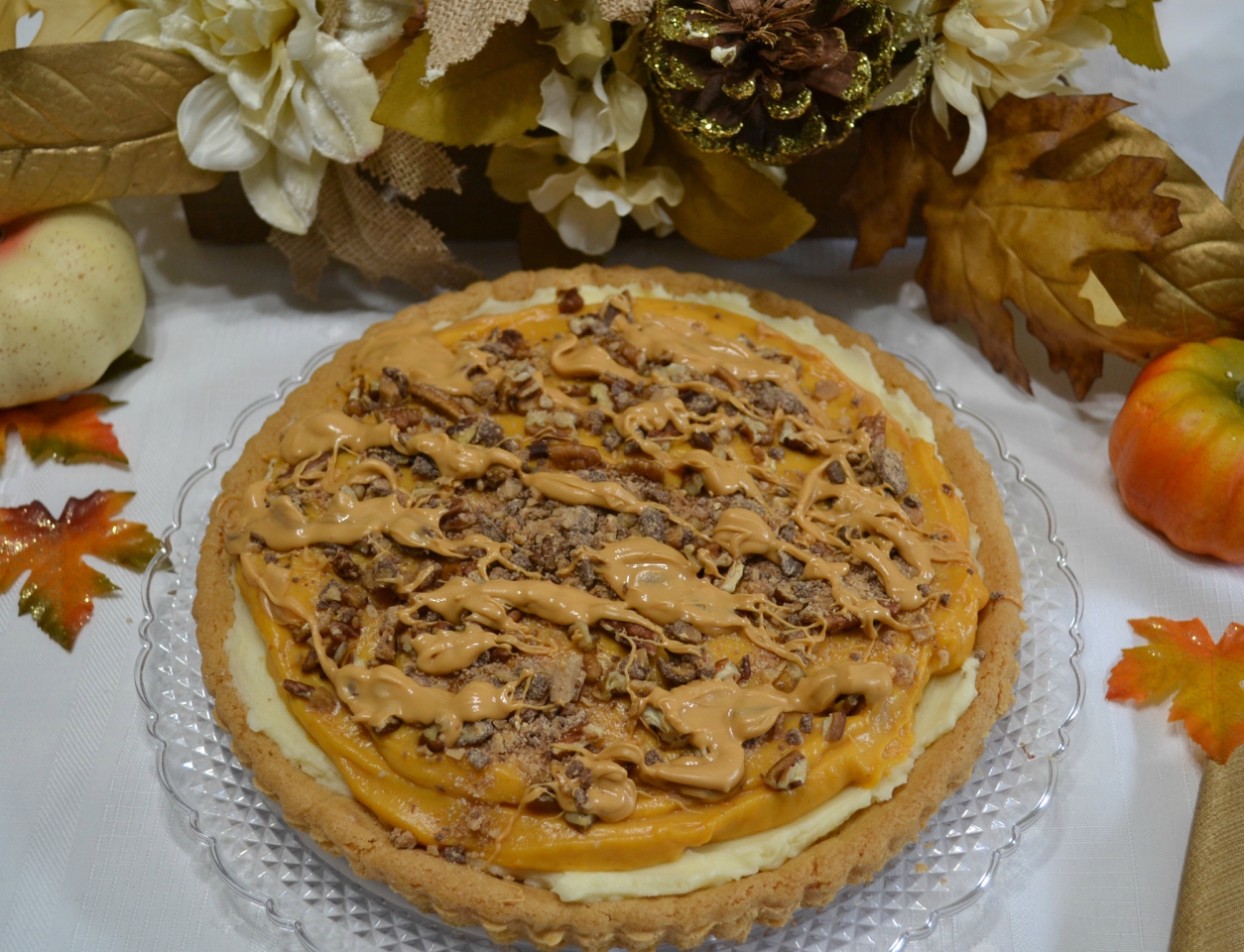 Melt the butterscotch chips in microwave, stir, and drizzle over the top of tart.
Refrigerate tart for at least 2 hours, or until ready to serve.
If you love tarts, here are some others to try.
Berry Lemon Mascarpone Tart
Raspberry Mascarpone Coconut Cream Tart
Dessert Tarts and Tartlets
PUMPKIN BUTTERSCOTCH MASCARPONE COOKIE TART
Ingredients
1(16.5oz) roll Pillsbury refrigerated sugar cookie dough
8 oz tub mascarpone cheese (BelGioioso)
1 cup confectioner sugar
1/2 teaspoon vanilla
1 (3.4oz) box Jell-o instant vanilla pudding
1 cup whole milk
1 cup Libby's Pure Pumpkin
1 teaspoon ground cinnamon
1/2 cup chopped pecans
3/4 cup milk chocolate toffee bits
3/4 cup Nestle Toll House Butterscotch Morsels
Instructions
Preheat oven to 350 degrees F. Remove cookie dough from refrigerator to slightly soften.
Press dough into bottom and up the sides of an ungreased, 9-inch tart pan with removable sides. Prick with fork in about 8 places.
Bake for about 18 to 20 minutes, or until crust is light golden brown. Remove from oven to a cooling rack. Allow to cool for about 40 minutes, then remove sides of pan. May also remove bottom disc from tart. Continue to cool on wire rack.
Meanwhile, in a medium size mixing bowl, using an electric mixer, beat together the mascarpone cheese, confectioner sugar, and vanilla. Spread into the cooled crust.
In another mixing bowl, place the pudding mix and milk. Whisk to combine, or use low speed of electric mixer. Stir in the pumpkin and cinnamon. Combine well. Spread over the mascarpone cheese layer.
Evenly top with chopped pecans and toffee bits.
Place butterscotch chips in a small microwave safe bowl. Melt chips at 20-30 second intervals, stirring after each time. When chips are melted, drizzle over the top of tart.
Refrigerate until ready to serve.
© 2023 Copyright GRANDMA HONEY\\\\\\\'S HOUSE
**This was not a sponsored post in any way. All of the ingredients discussed were 100% my own opinion.
This recipe was shared on Week-end Potluck @
https://sweetlittlebluebird.com/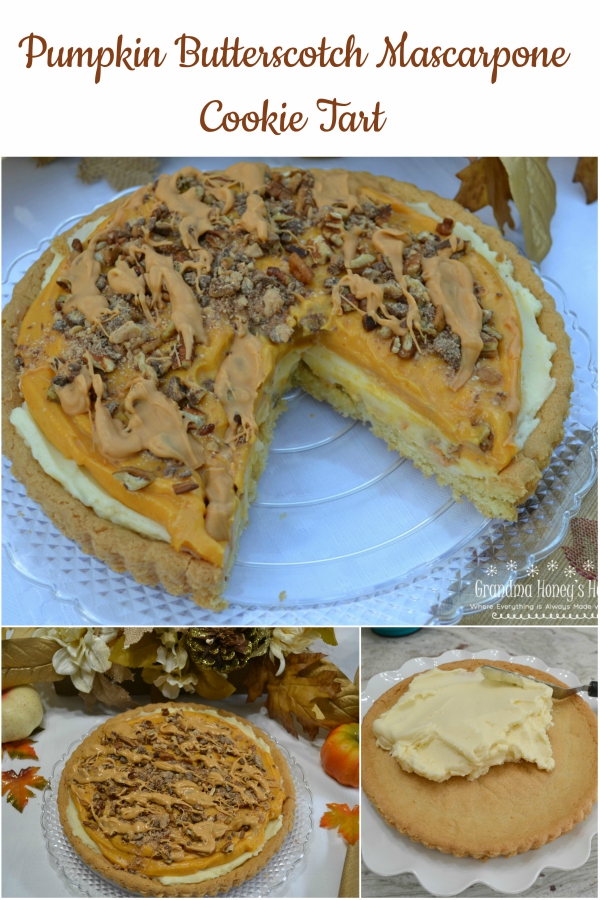 Please follow and like us: