A Christmas visit from the Clauses is really a perfect, memorable event to share with your children or grandchildren.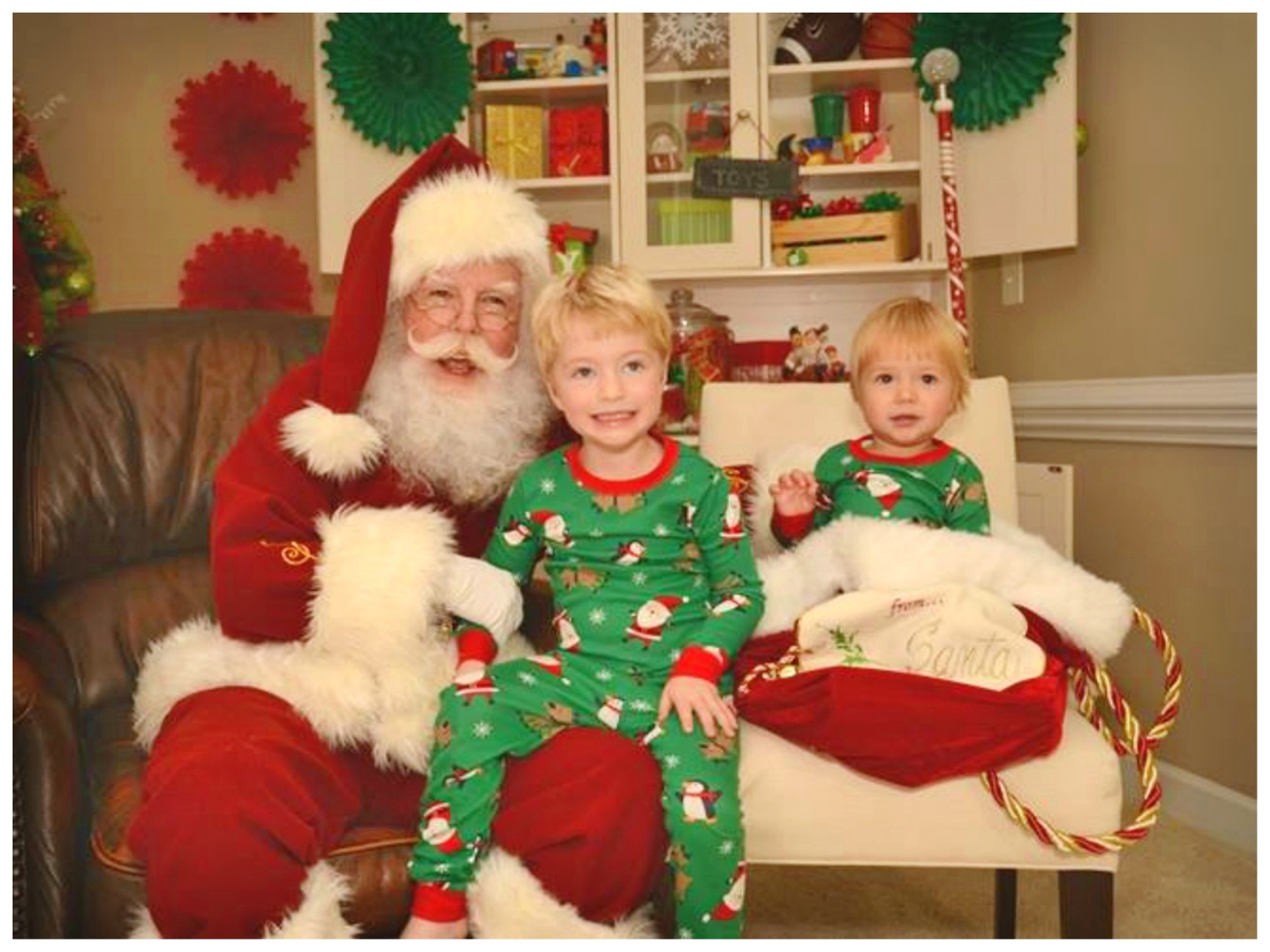 When one of my grandsons was younger, he lived Christmas every day. When he was playing with other children, he always wanted them to play Christmas..no matter the time of the year. His birthday is in November, but when he was turning 4, my daughter decided the theme for his party would be a Santa Claus party. It developed into "A Christmas Visit from the Clauses".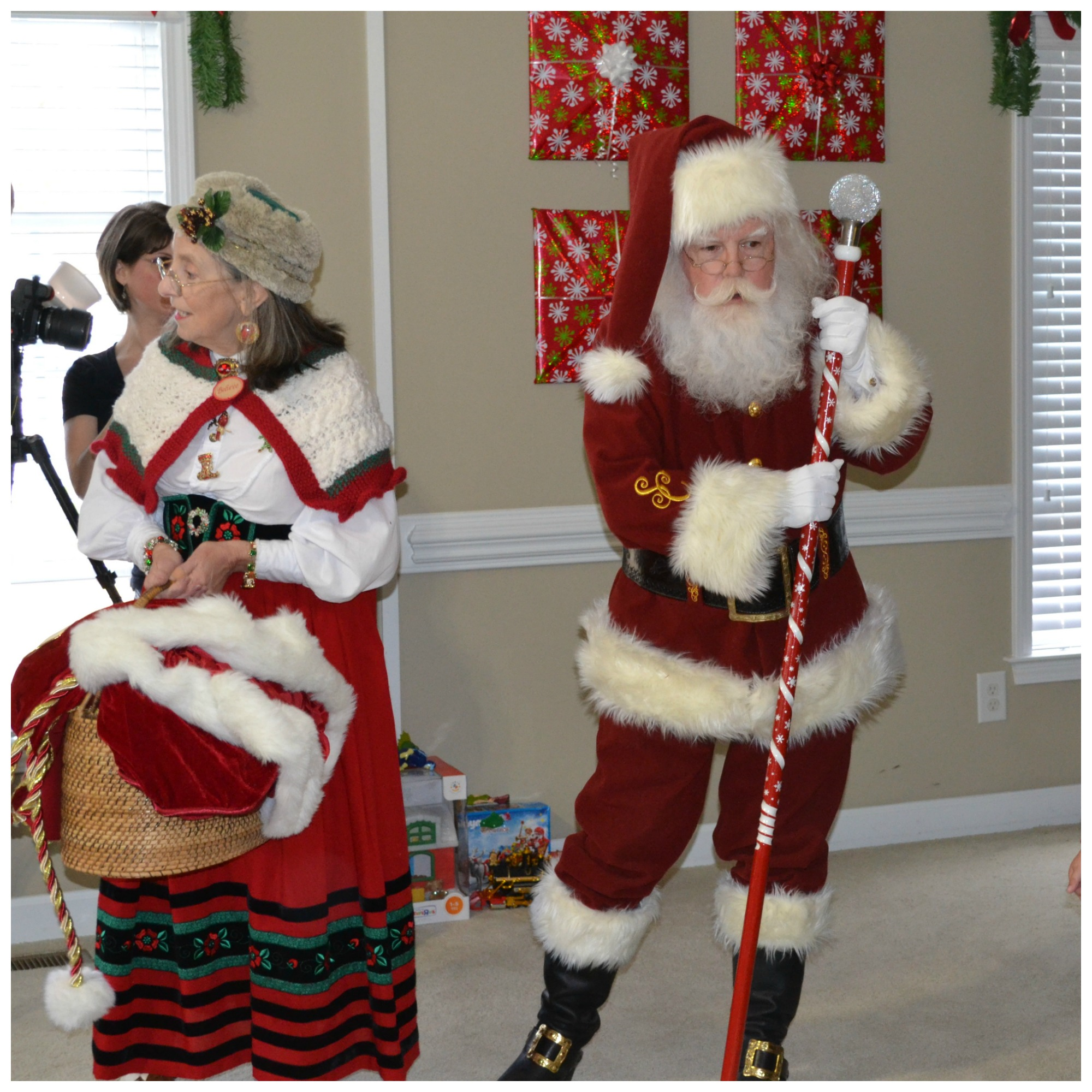 She was able to hire a Mr. and Mrs. Claus that were wonderful when they came to the house. The children all came in their pajamas, ready to spend quality time with Mr. and Mrs. Claus.
My daughter totally rearranged the front rooms of her house to set it up like Santa's home in the North Pole. She transformed them into different stations.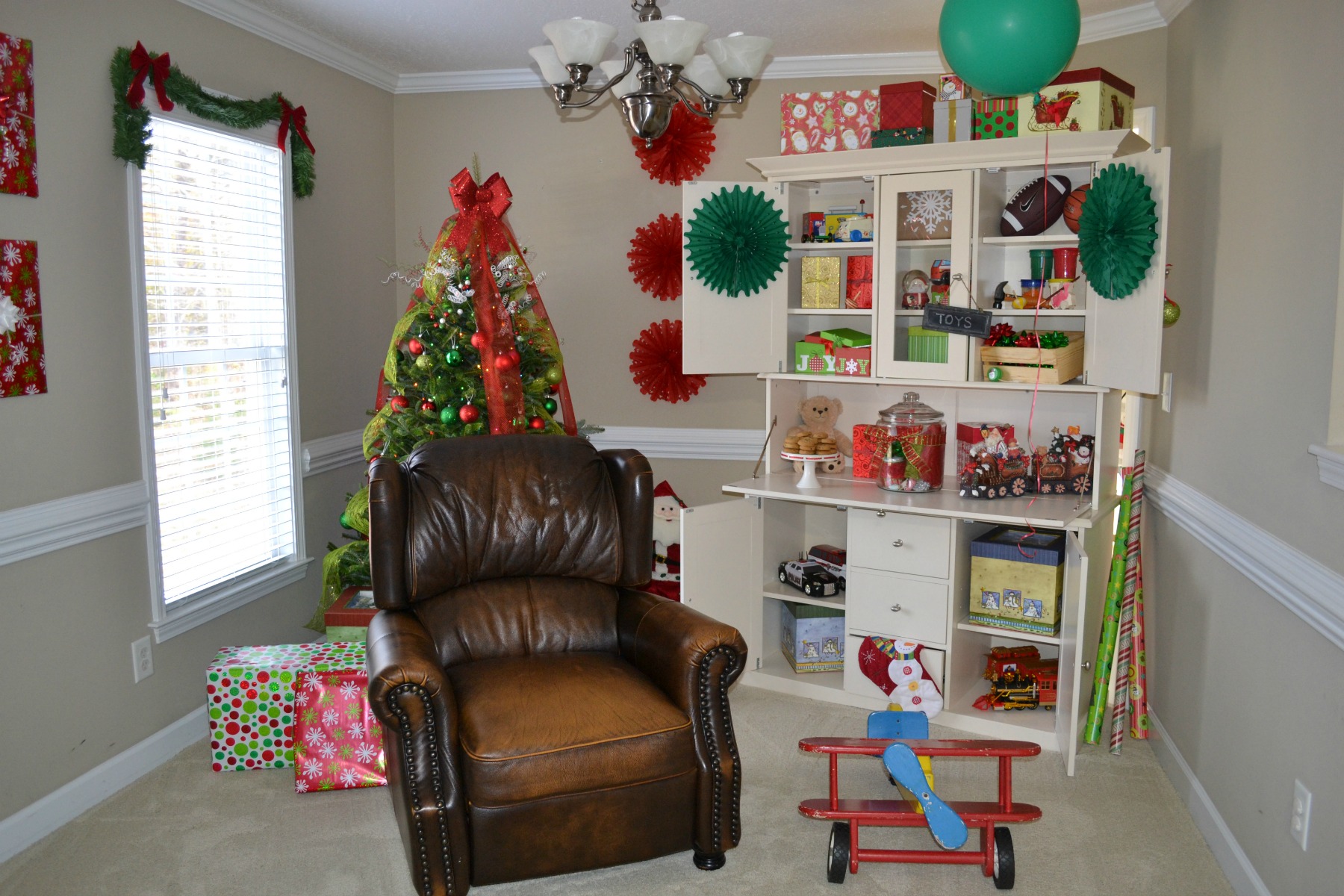 Part of the dining room was set up with a chair where Santa sat. The children were able to sit on his lap and give him their wish lists. He was able to spend a lot of time with each child. Afterwards, they all sat around him in the floor while Mrs. Claus read them Christmas stories.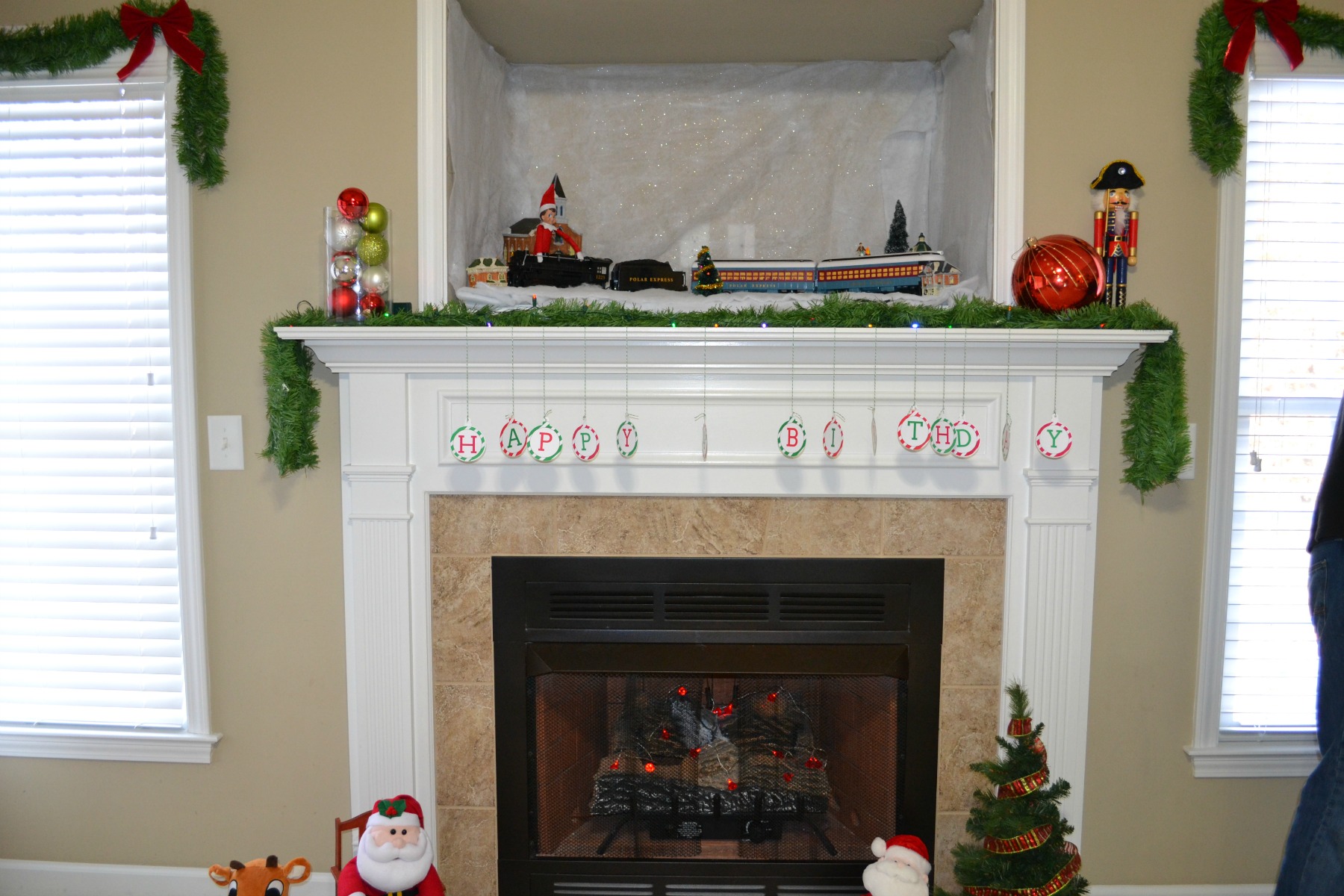 The fireplace and hearth were very inviting and cozy.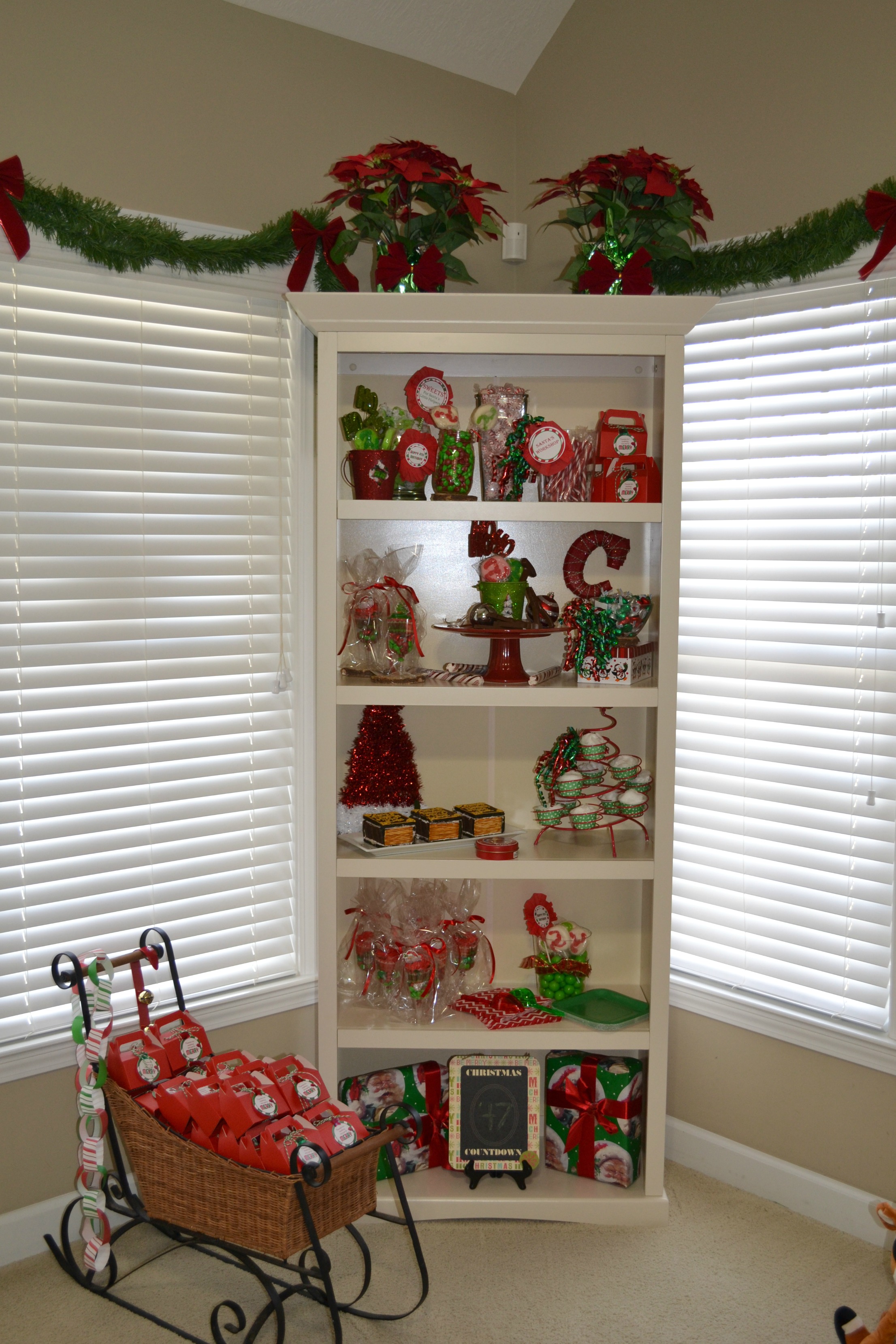 This corner was set up as a sweets station. There were little cupcake/candy bags made the children could take. The sleigh is full of little boxes they were given to fill up with their favorite candies.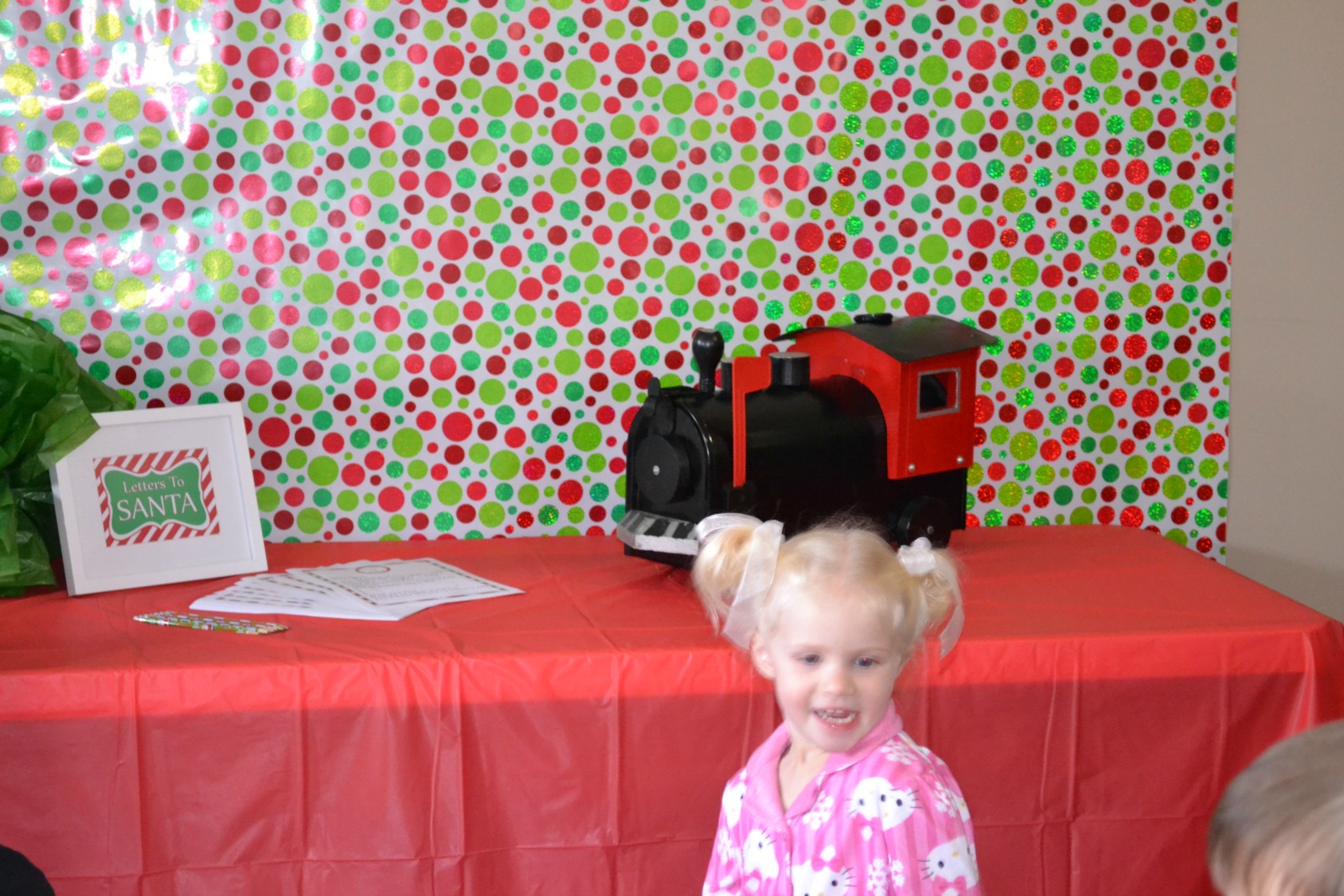 This was an area where the children could write letters to Santa. The letters were put on the Polar Express to be delivered to the North Pole.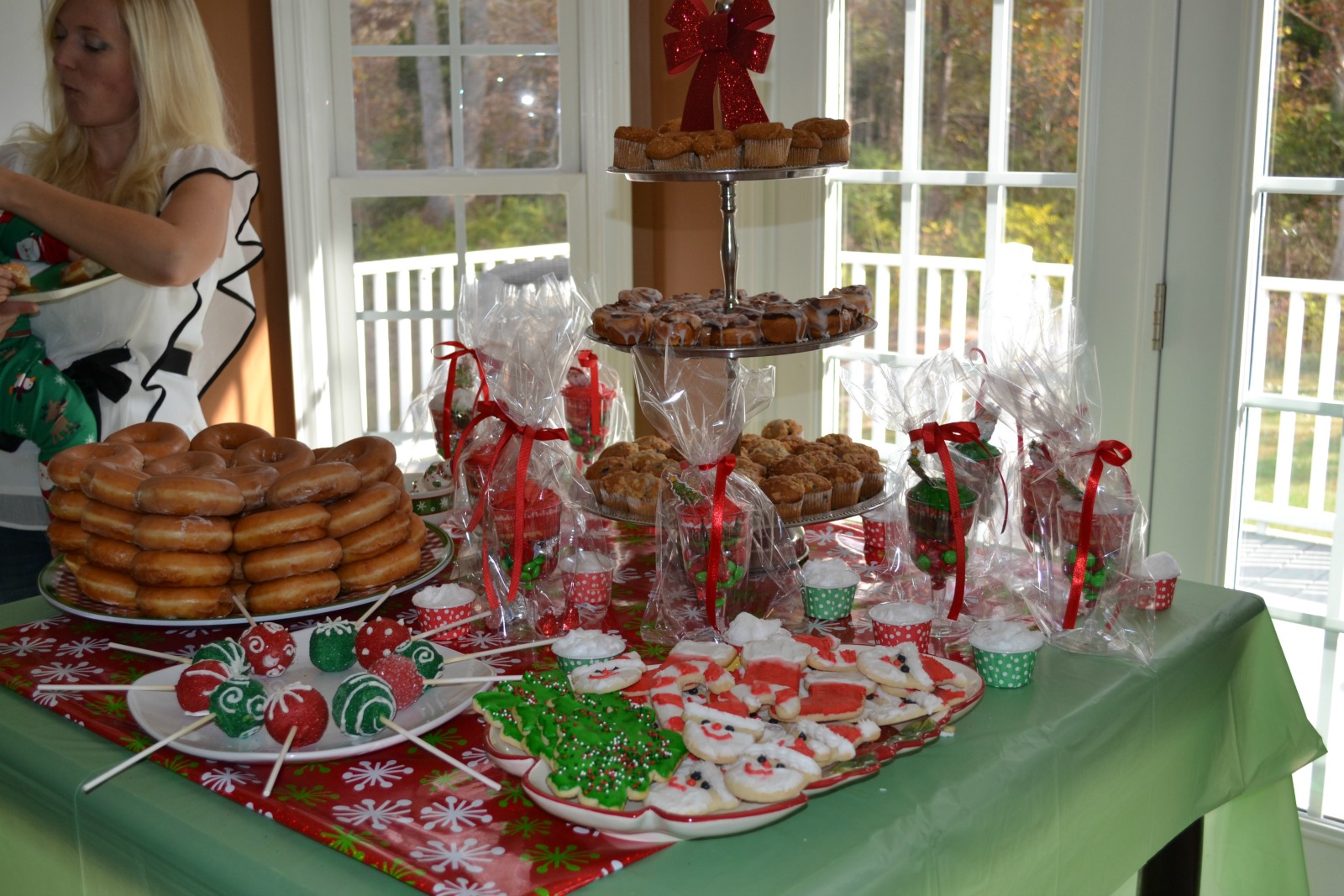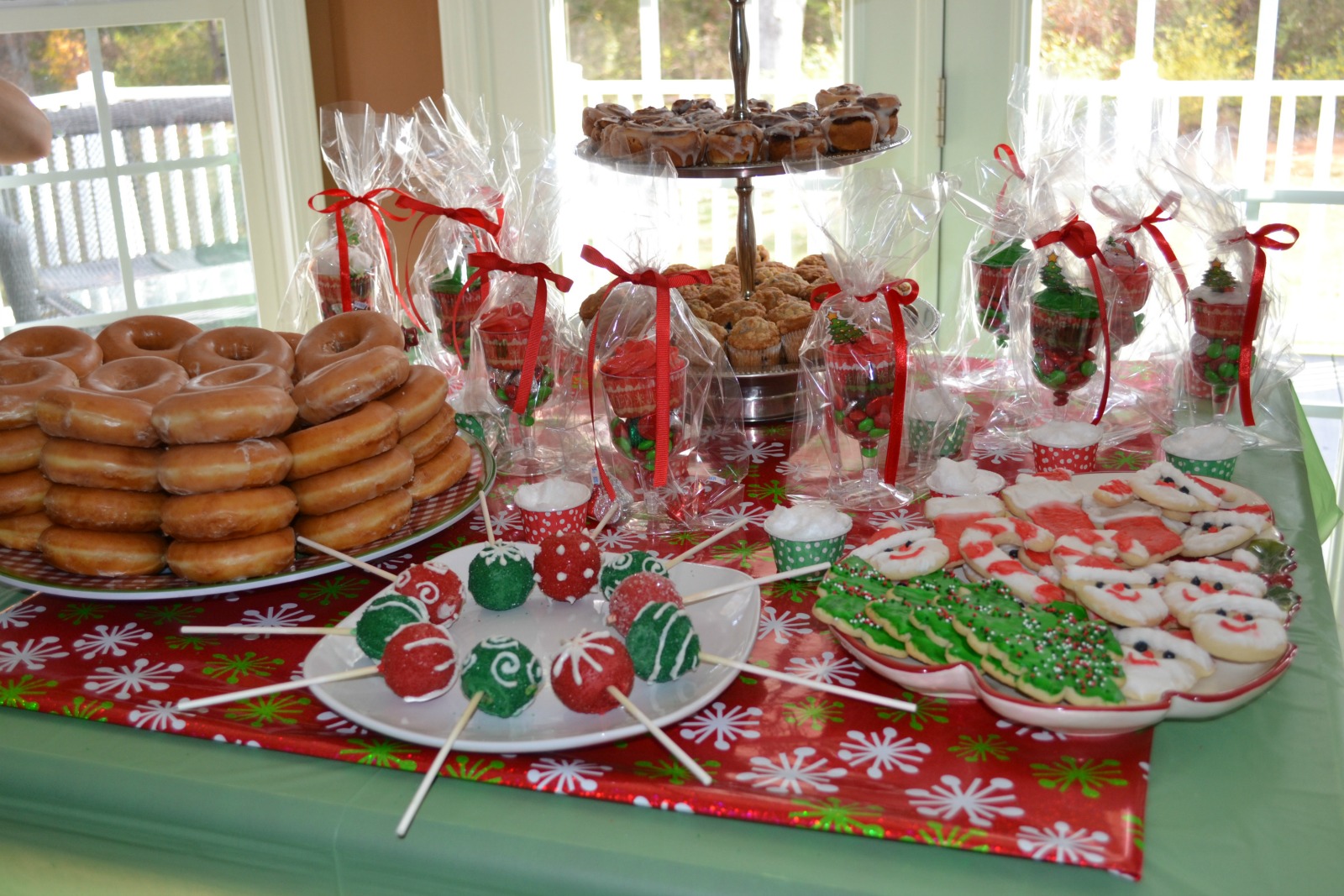 My favorite area was the kitchen. The Clauses and the children were treated to a table full of donuts, muffins, cinnamon rolls, cake pops and decorated sugar cookies.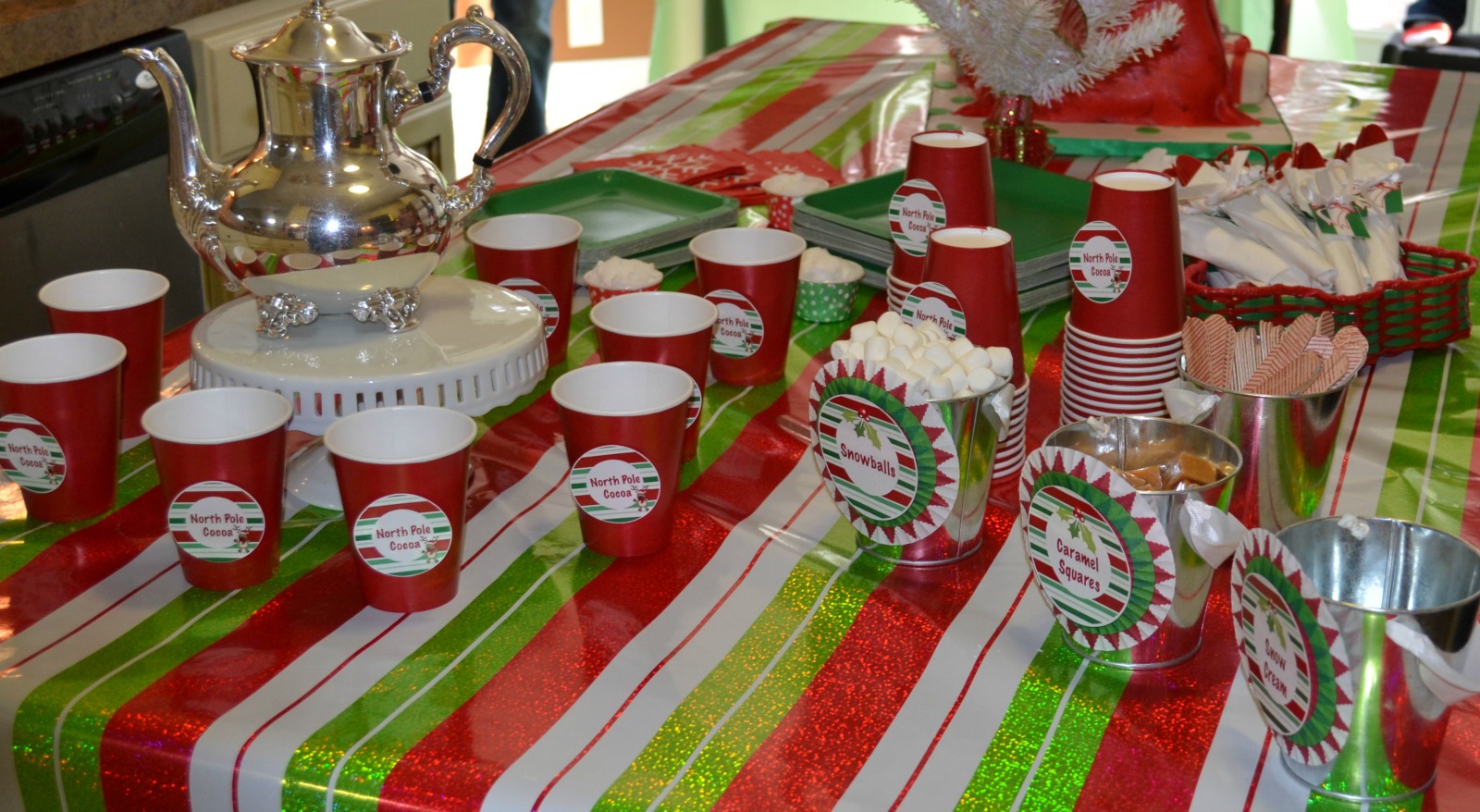 The guests also warmed up with the Hot Cocoa bar. Yum! There were many toppings also.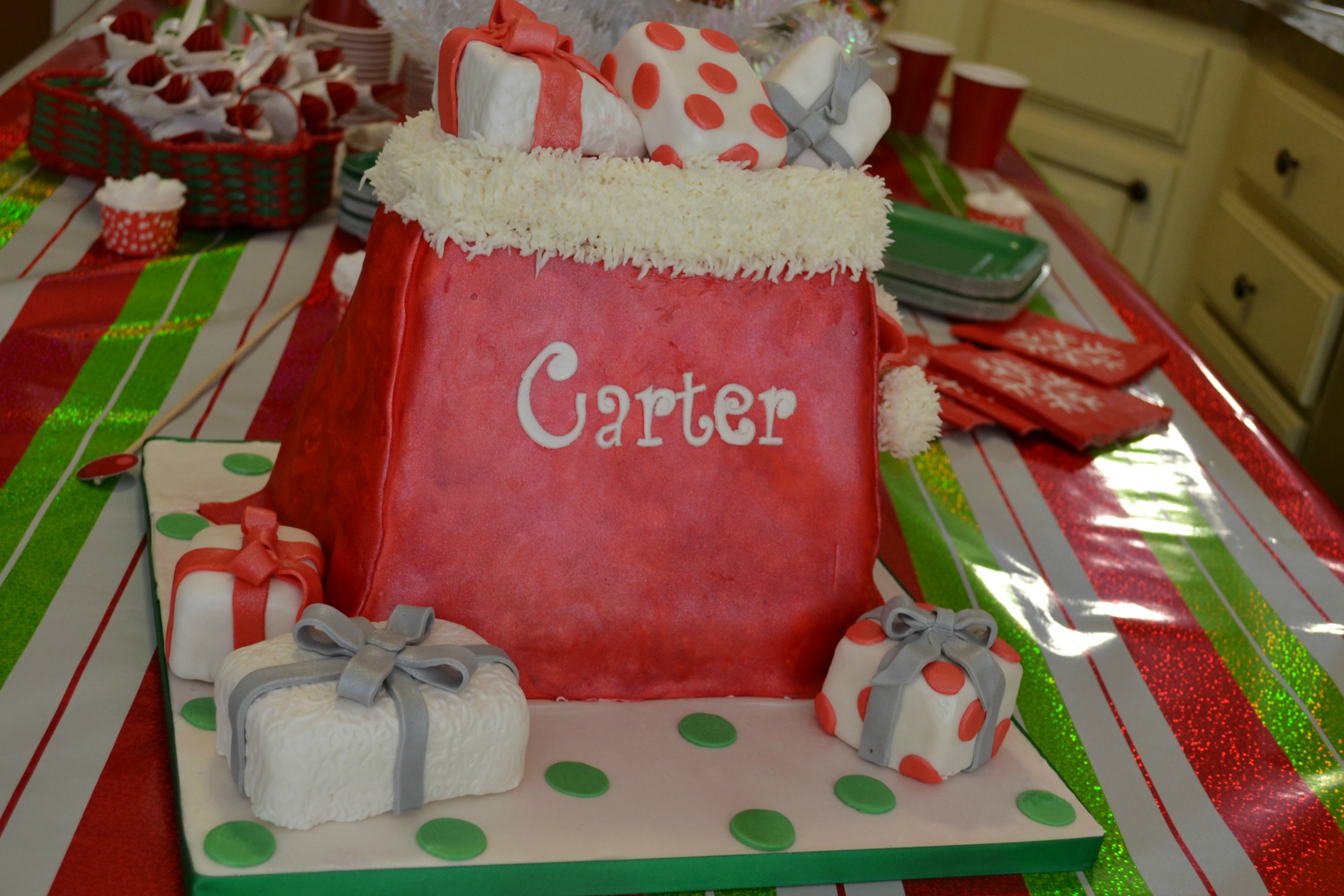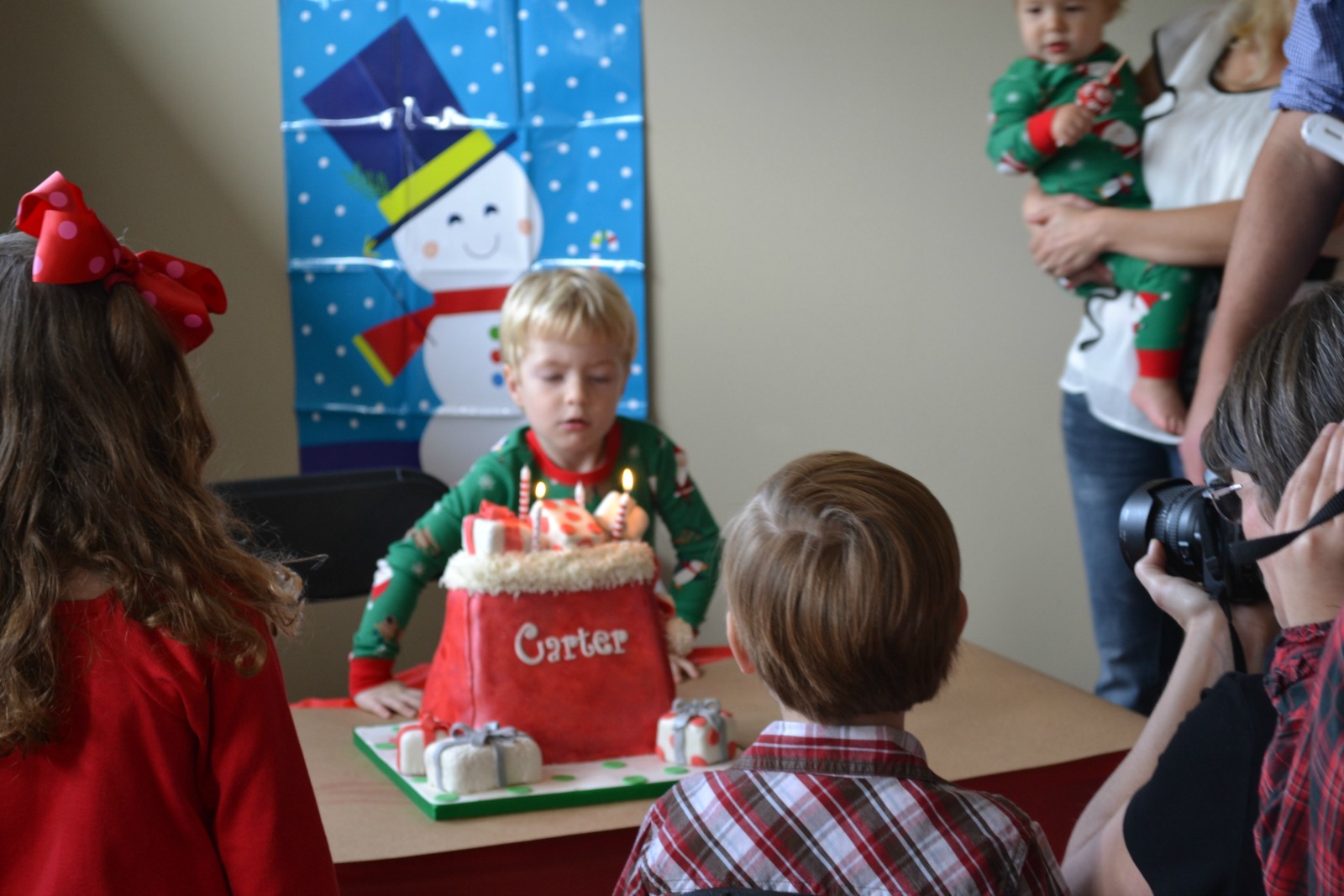 The birthday cake was beyond beautiful and delicious. The gifts on the tray around it are also cakes.
All of the little ones were spellbound to have an afternoon in a North Pole setting with Mr. and Mrs. Claus.
Although this party was for a grandson's birthday, you could set up this theme for your little ones, their friends, and neighbors for a memorable event.
Any child would love a Christmas visit from the Clauses.
Please follow and like us: