Making freezer cookie dough is the best idea EVER! You can whip out a plate of fresh, hot cookies to serve to your guests or family in a matter of minutes when you have these in your freezer.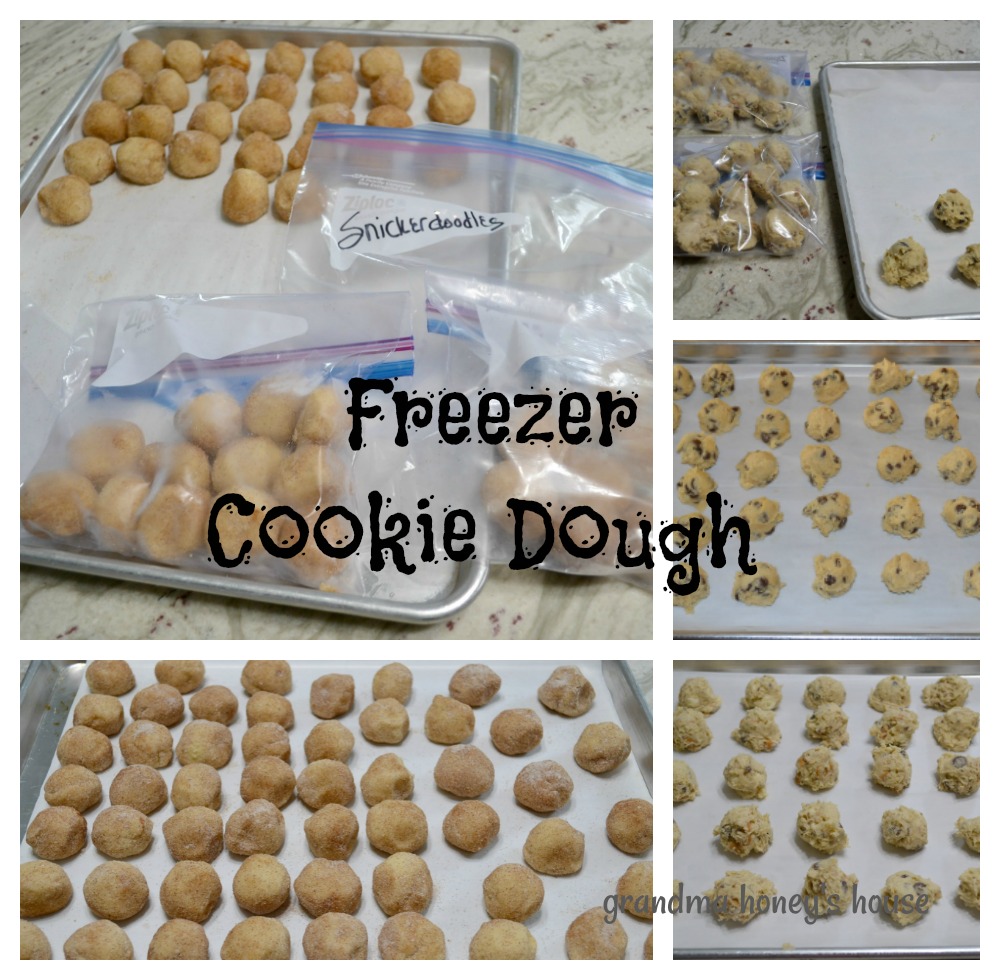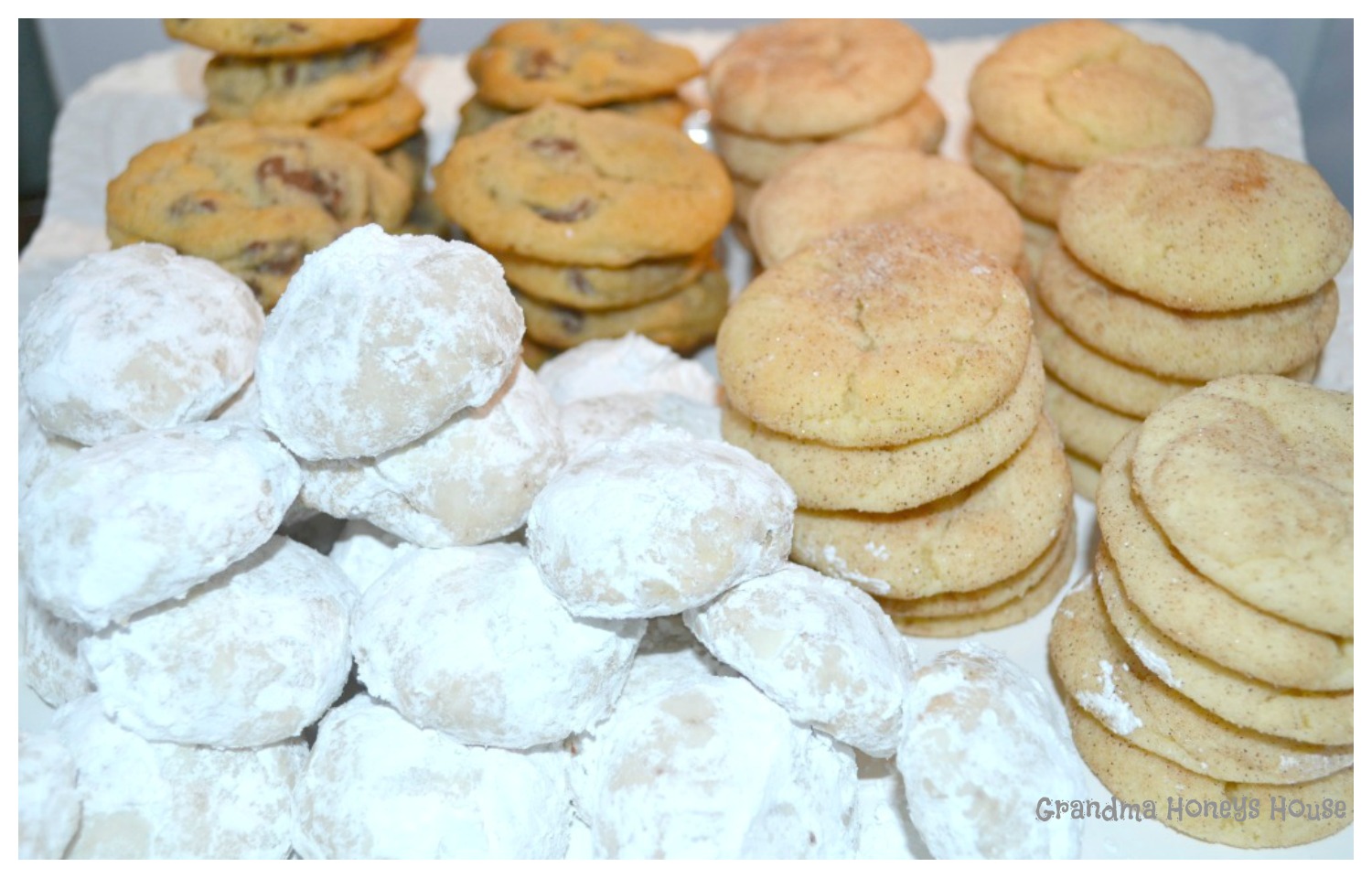 Last week I had a rare day when my "Things To Do List" was actually short, so I decided to bake some cookies. As I started setting out all of my ingredients, I had a brilliant idea! Why not just mix up some freezer cookie dough balls instead.
I had all of the ingredients out, so if I did this, I would really only have 1 mess.
I love to bake cookies, and do it often, so this sounded wonderful to me.
On this day I mixed up Chocolate Chip, Snickerdoodles, Mexican Wedding, and Butterscotch Toffee Choc Chip.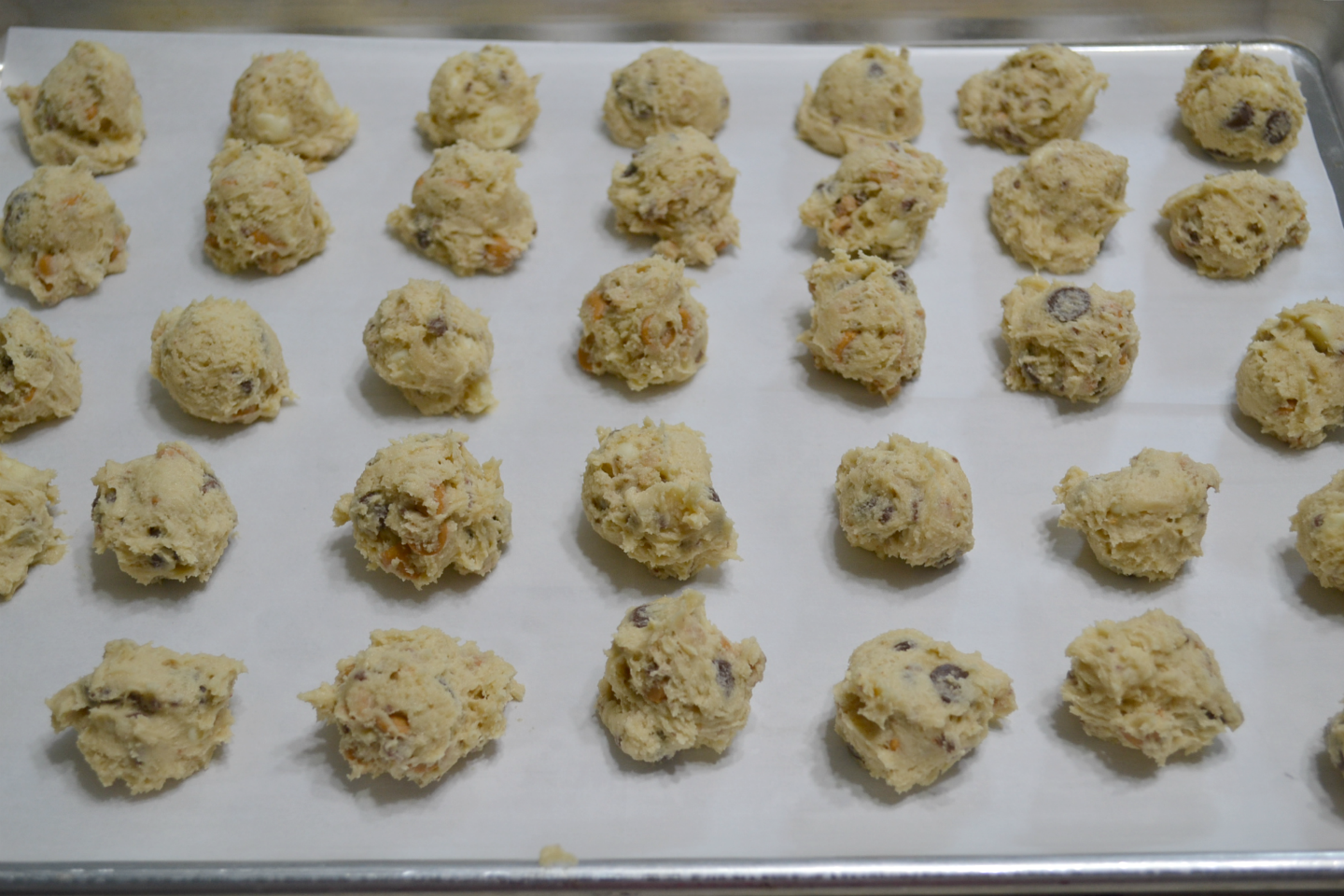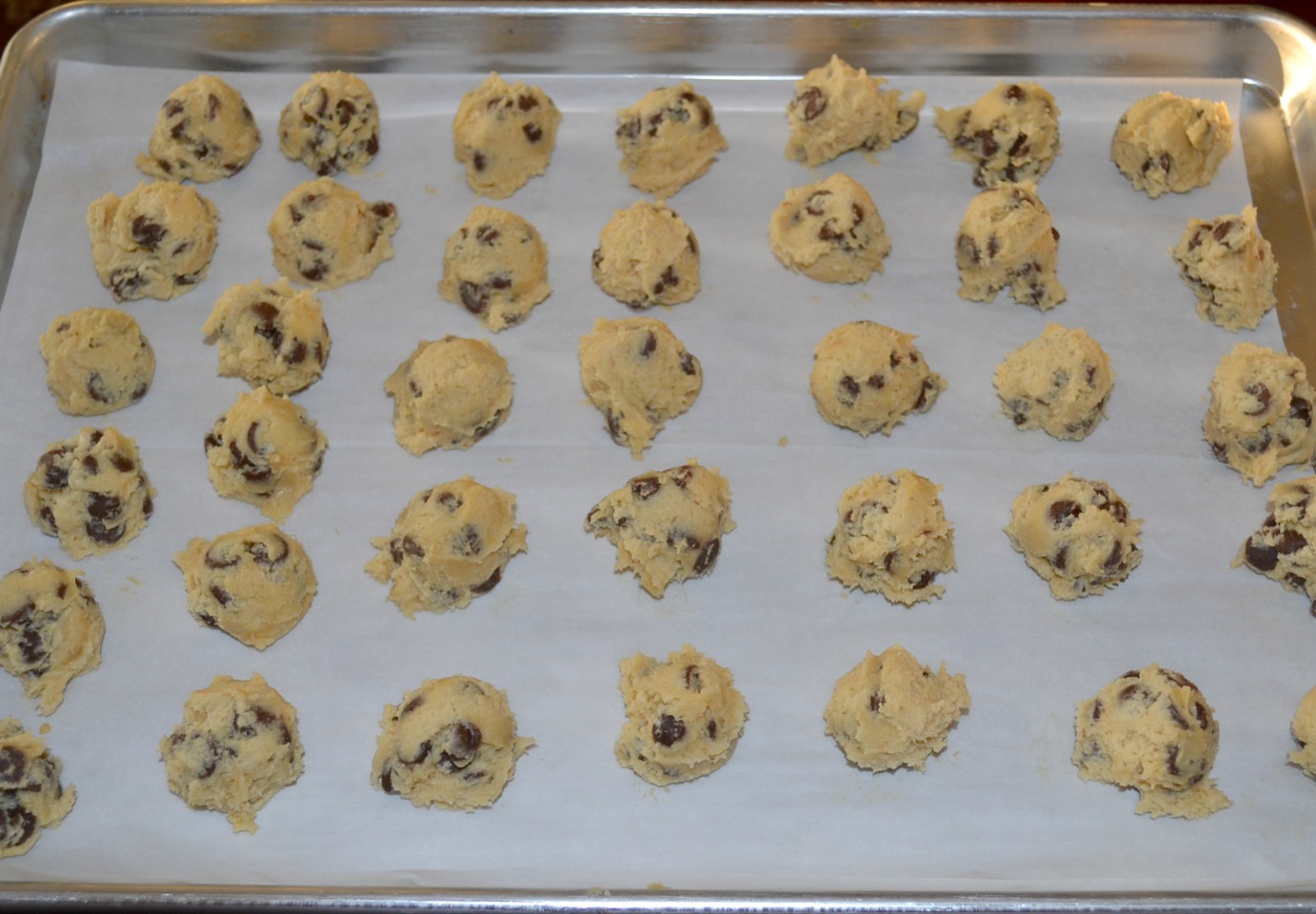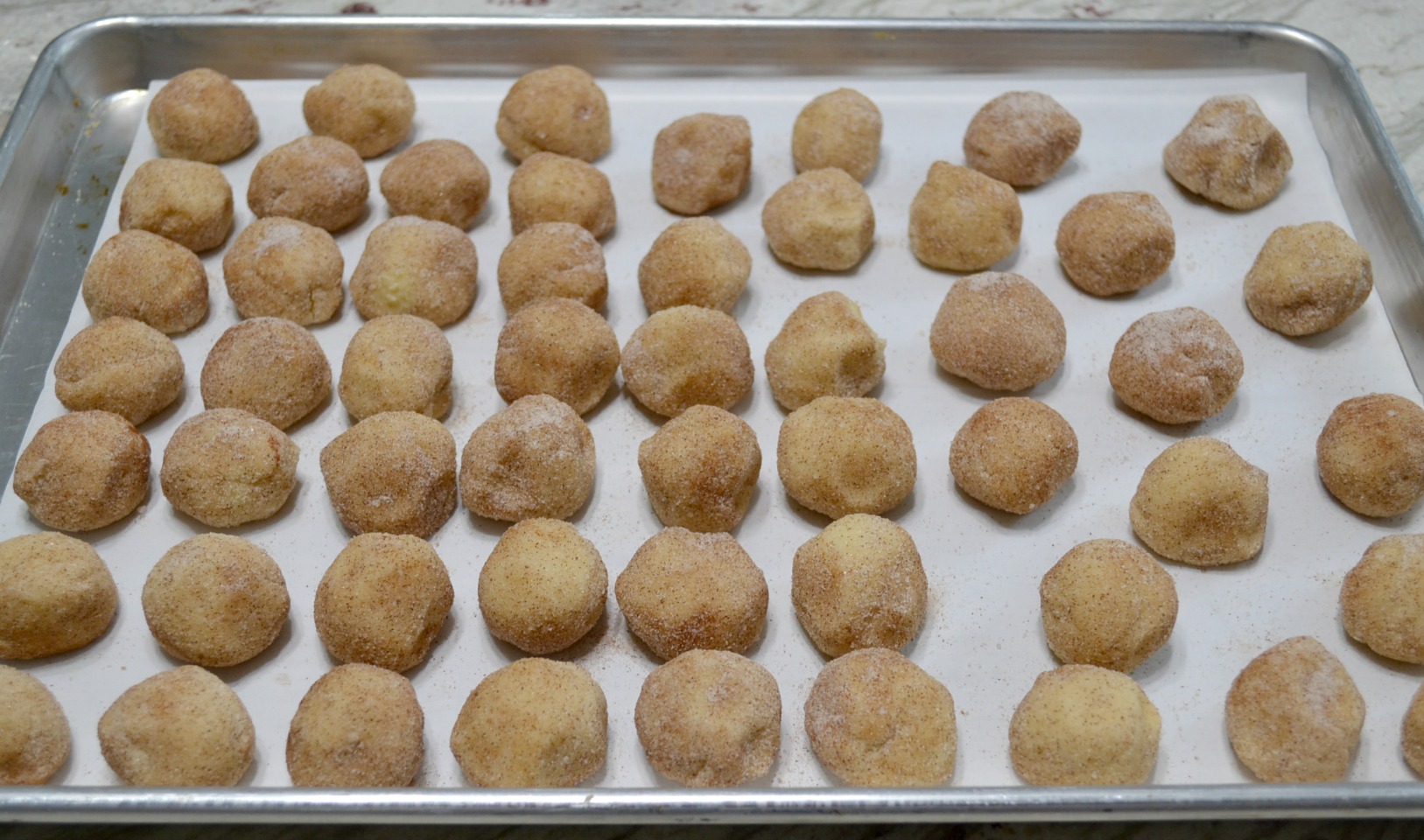 I prepared each recipe then rolled the dough into balls with my small scoop.
I placed them on parchment lined baking sheets, and placed them in the freezer until hardened.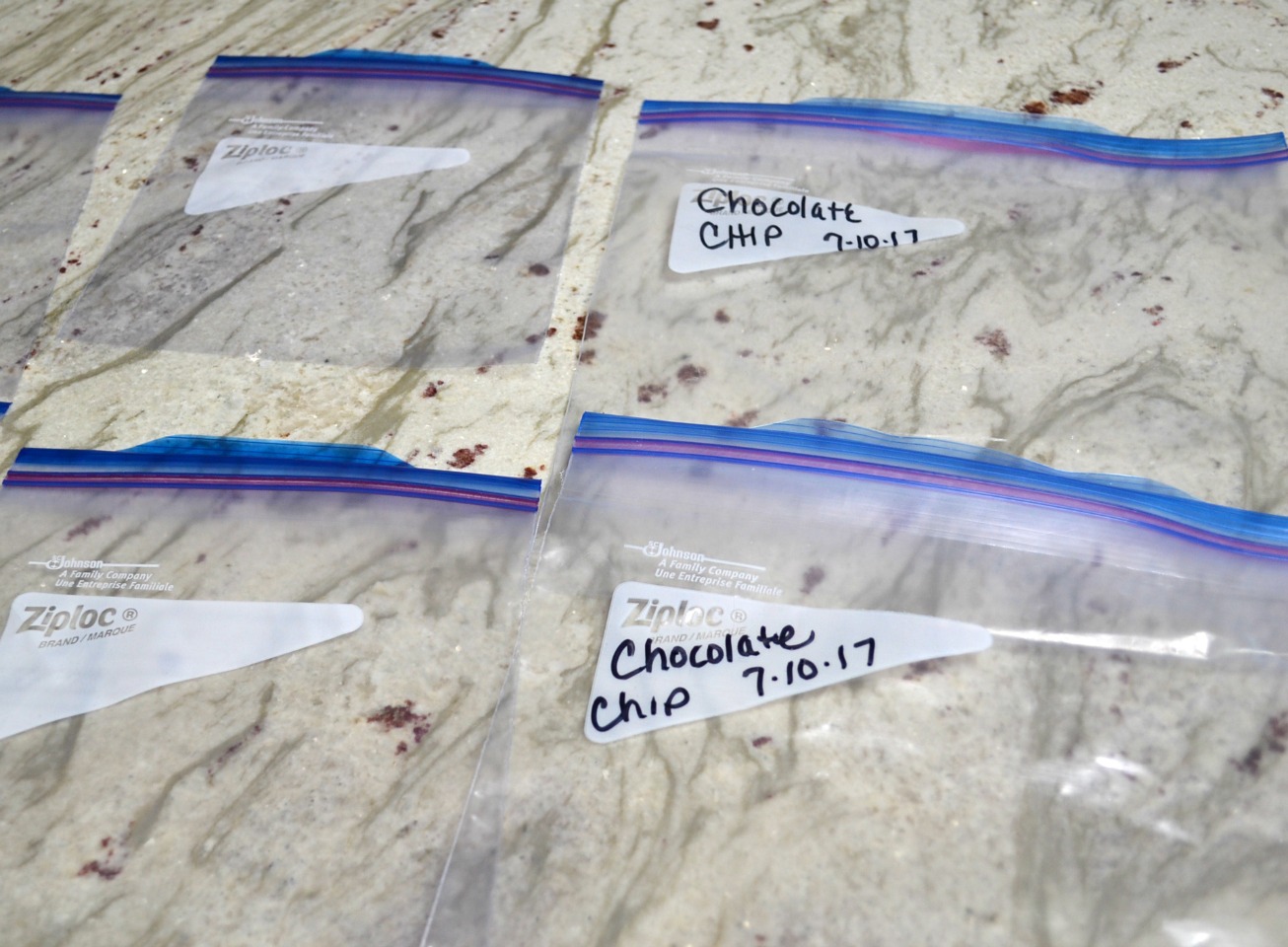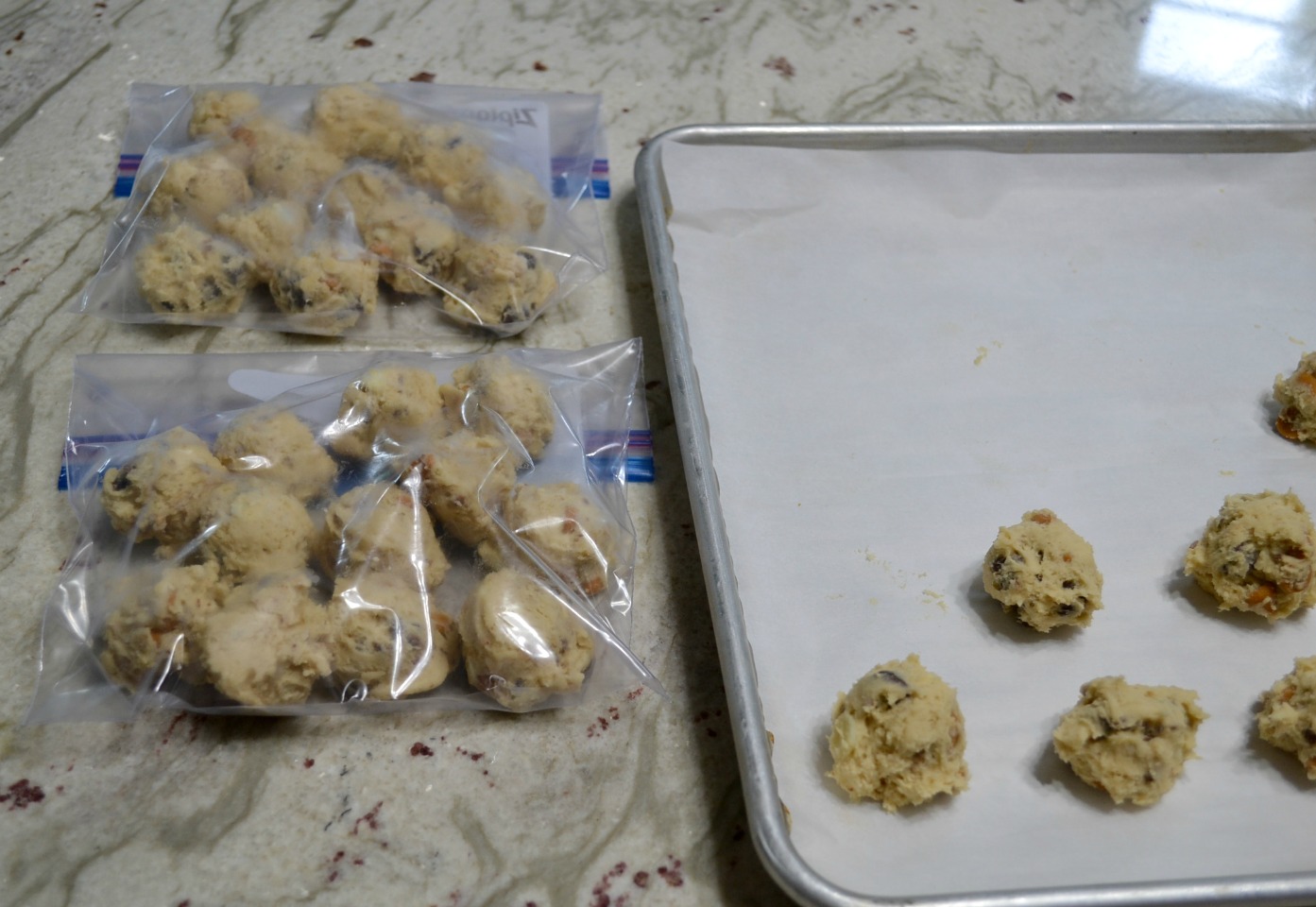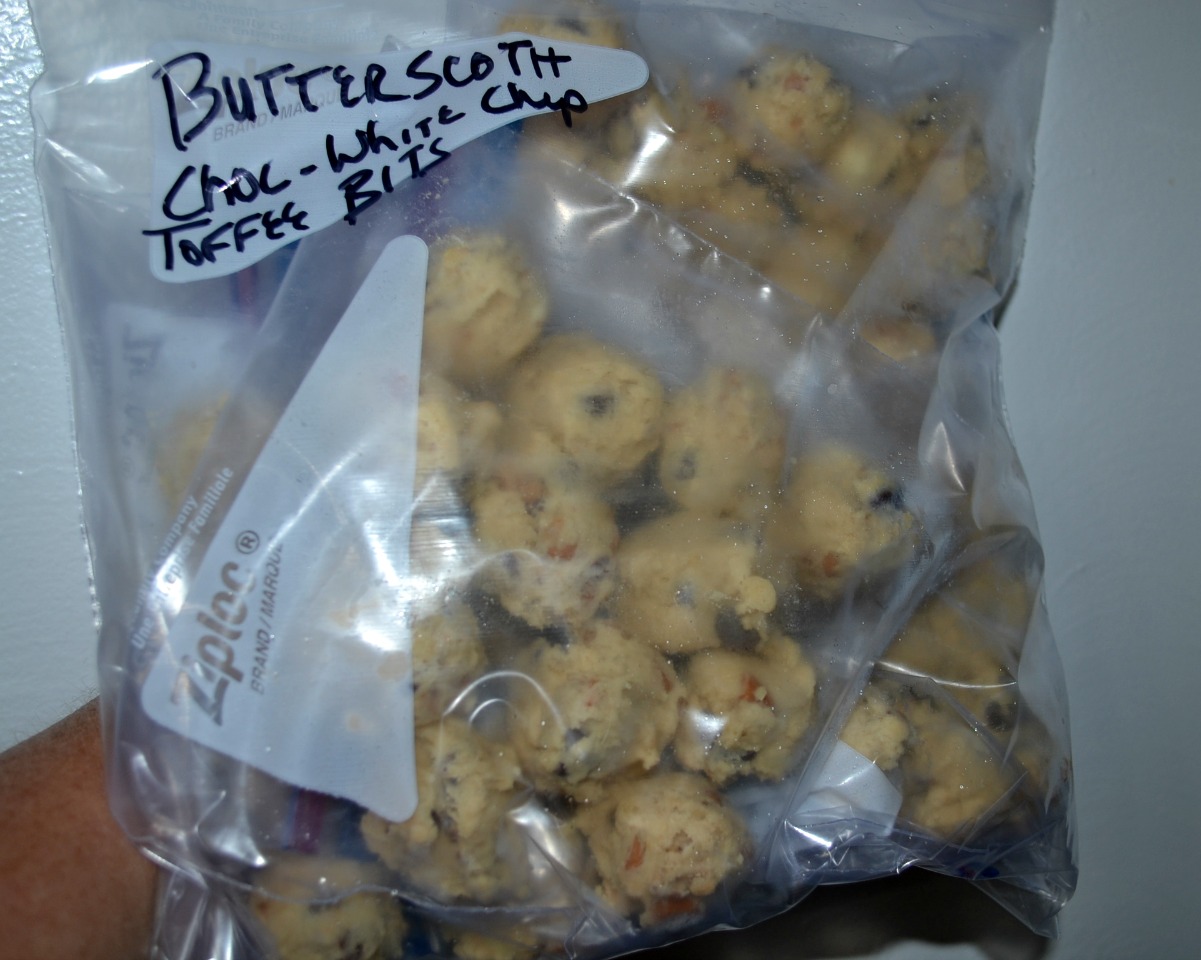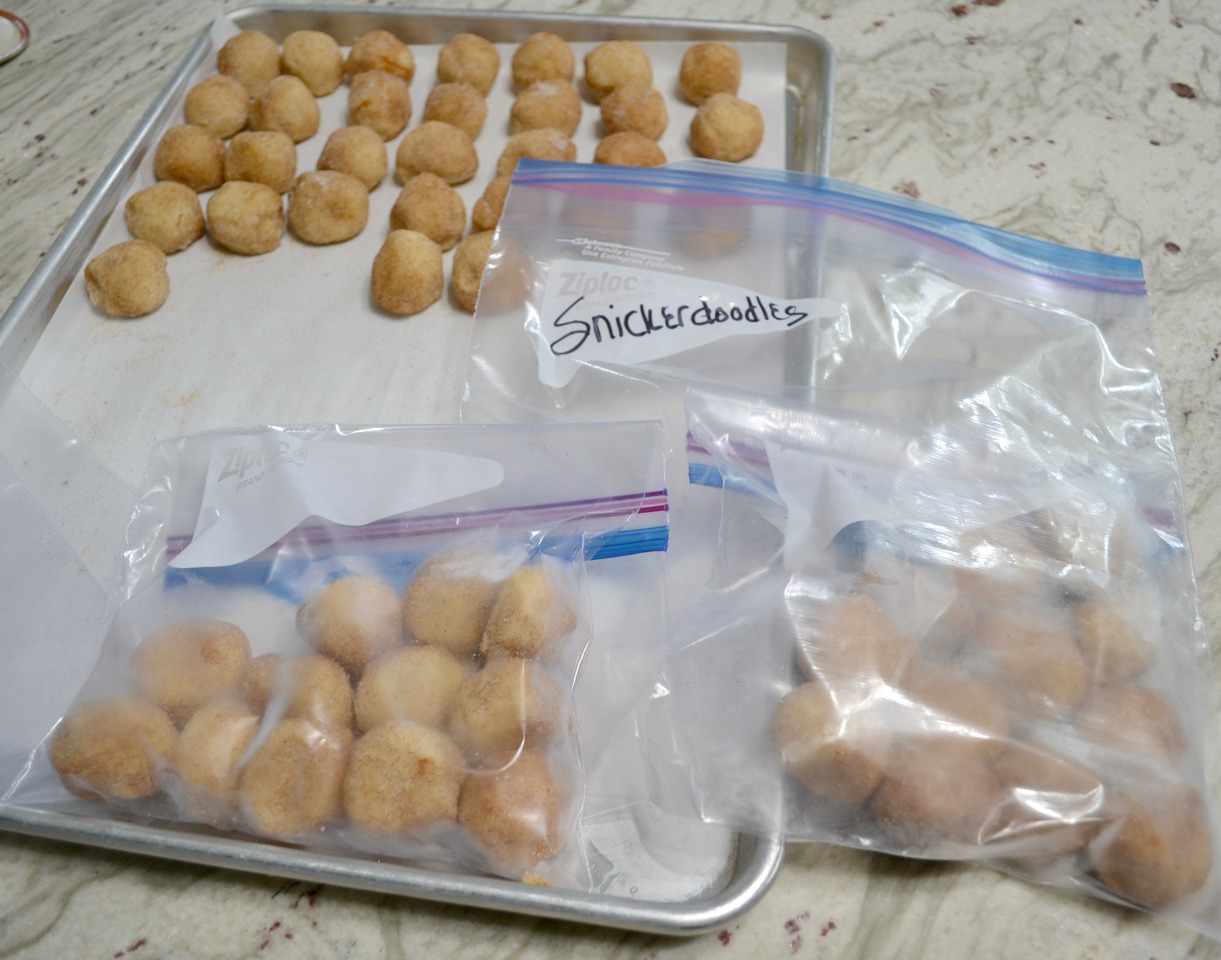 Then, I divided them into 1 dozen portions, and placed them in a quart size Ziploc Freezer Bag. To keep them organized, I placed 3 or 4 quart bags inside a gallon size Ziploc Freezer Bag.
The bag was labeled, and I stored them in my freezer.
I was thinking how handy these will be to pull out and bake
if I have company, need something for a bake sale, or am just craving a fresh, hot, homemade cookie with my tea.
They only lasted one day and my brilliant plan came in to action. Look at these guys. That evening, my daughter called and a bad storm had left them with no power. Her family came to my house for showers.
I warmed up some leftovers from dinner and baked a couple pans of my cookie dough balls.
My grand- children were happy to have a plate of cookies and some milk.
Four days later, a group of us were getting together to do
some cleaning at the men's hunting cabin. I knew there would be children there too, so into the oven went a few more bags of the cookie dough balls.
This week I baked the remaining ones and took them to a
family going through a tough medical crisis.
I always bake a lot of cookies during the holidays, and I will do this again for that, but the past few weeks have shown me that you can handle good times and bad times with a plate of fresh, hot, homemade cookies.
I am going to keep doing this when I have a free day, and always be prepared with a variety of these cookie dough balls in my freezer.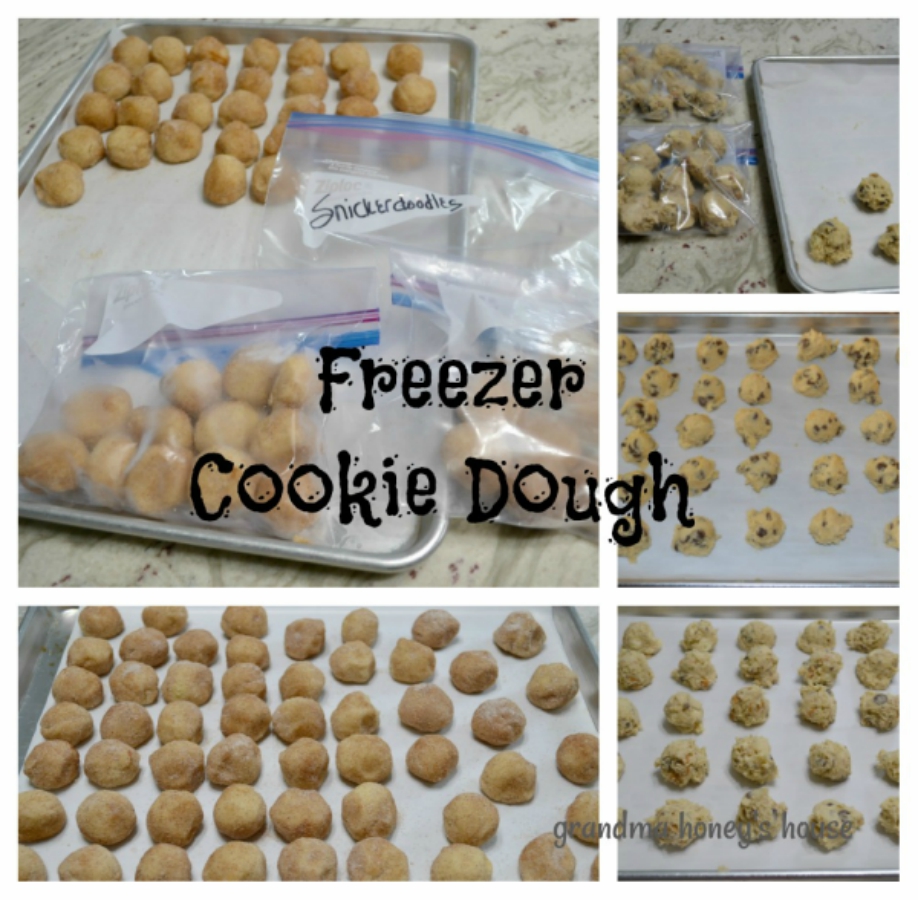 Please follow and like us: