Jump to recipe
This Meyer Lemon dessert just screams summertime dessert.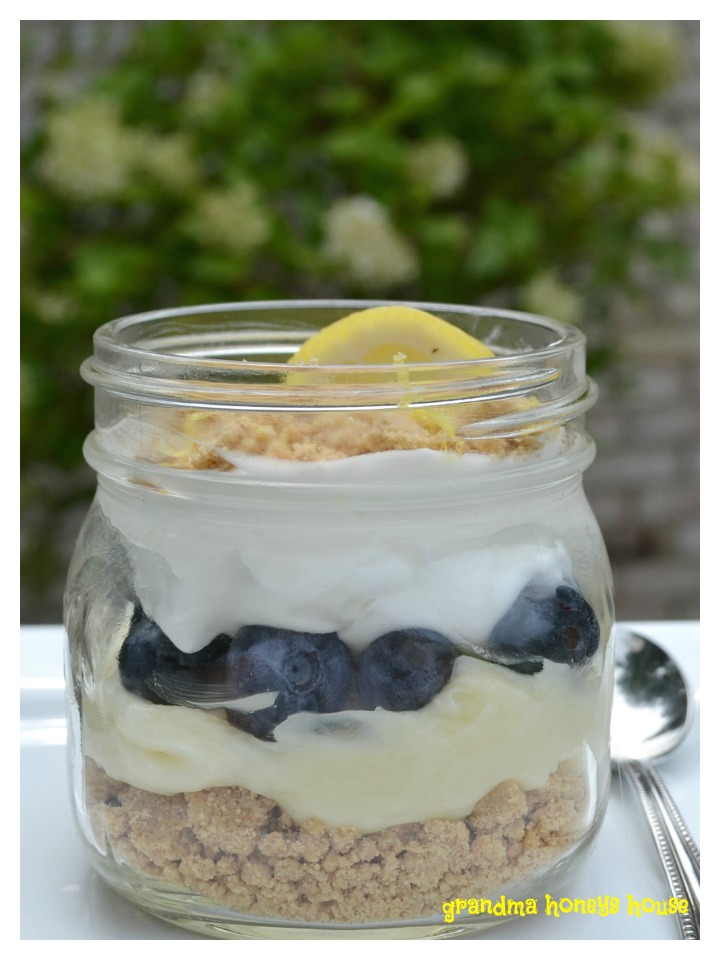 This dessert consists of layers of graham cracker pie crumbs, with sweetened mascarpone cheese, fresh blueberries, and a creamy, tart, meyer lemon whipped pudding as the finale.
The different flavors and textures make it a very unique dessert.
It is prepared in a jar to add to the feel of summer.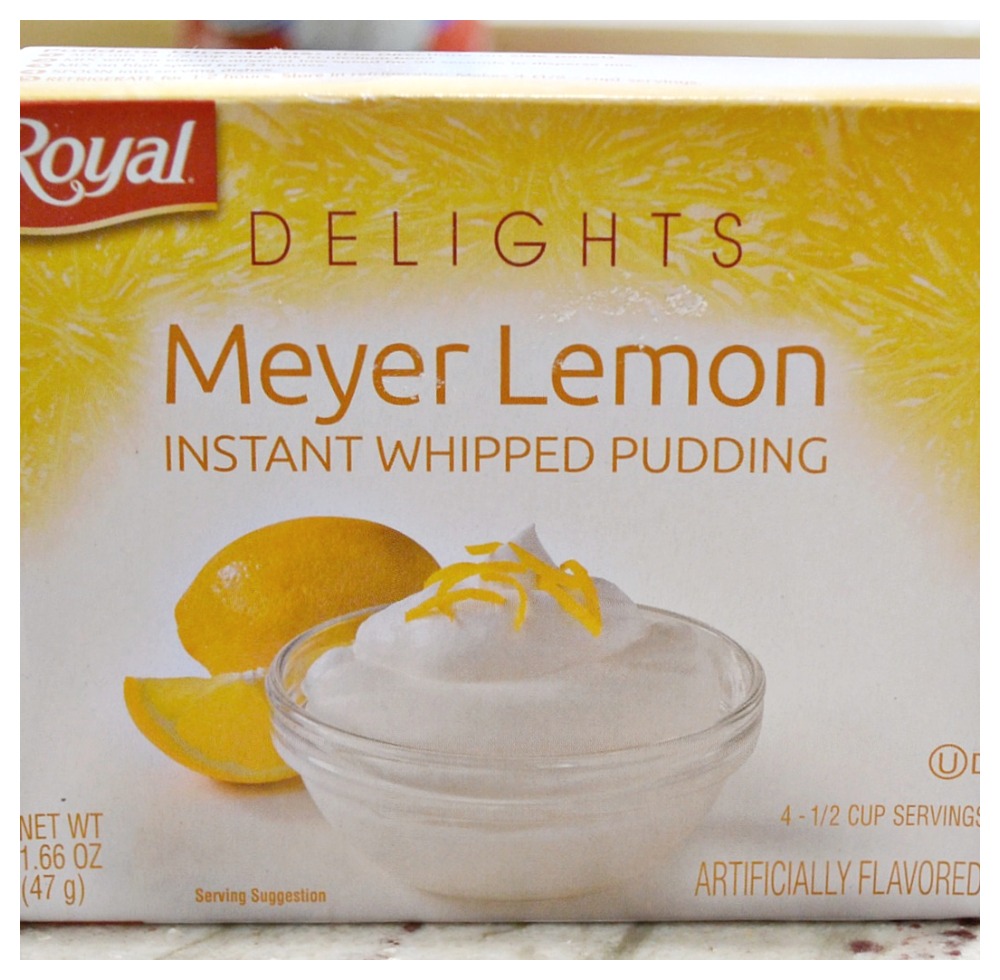 I saw this box of instant pudding mix in the store a few weeks ago and knew that I had to try it in a dessert.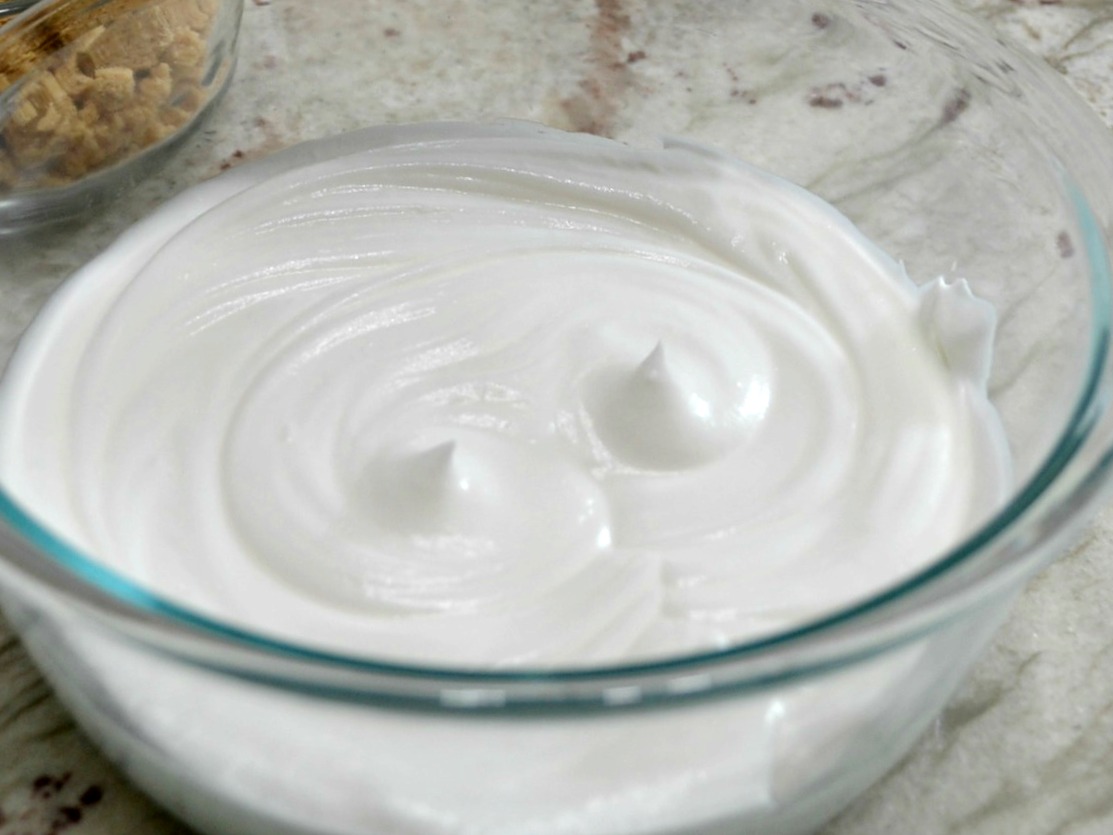 I had not seen this flavor previously and was amazed that it was a whipped pudding.
Meyer Lemon is a flavor that I love, but do not find meyer lemons  in our area.  When I visit my daughter in NC, I always visit her grocery store to stock up on these.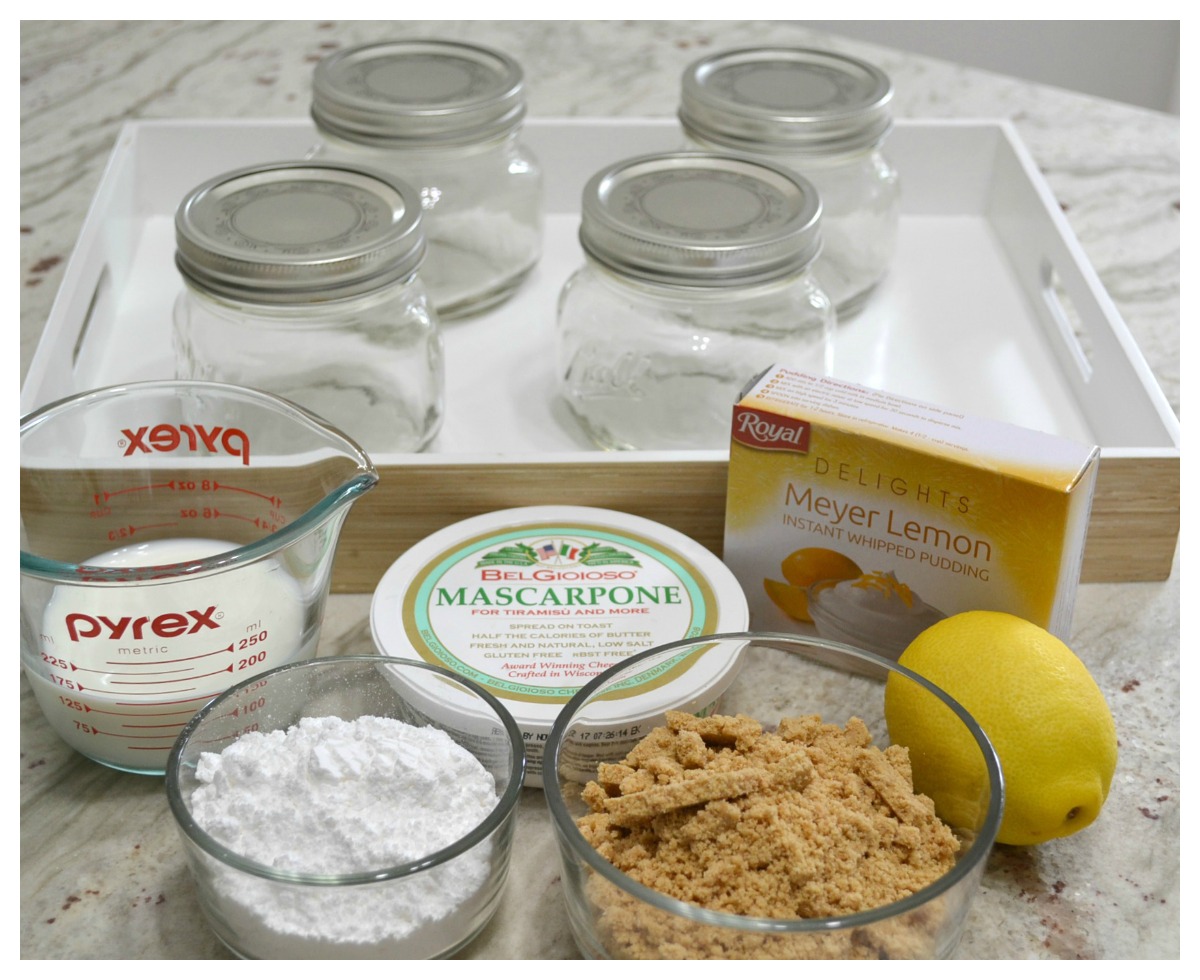 I found these cute little jars a few months ago at Wal-Mart and have enjoyed making different desserts in them.  Just add the lid on them, and it is an easy to dessert to transport to a summertime party.
To make this dessert, assemble the ingredients.
(pretend like the bowl of blueberries is in picture!)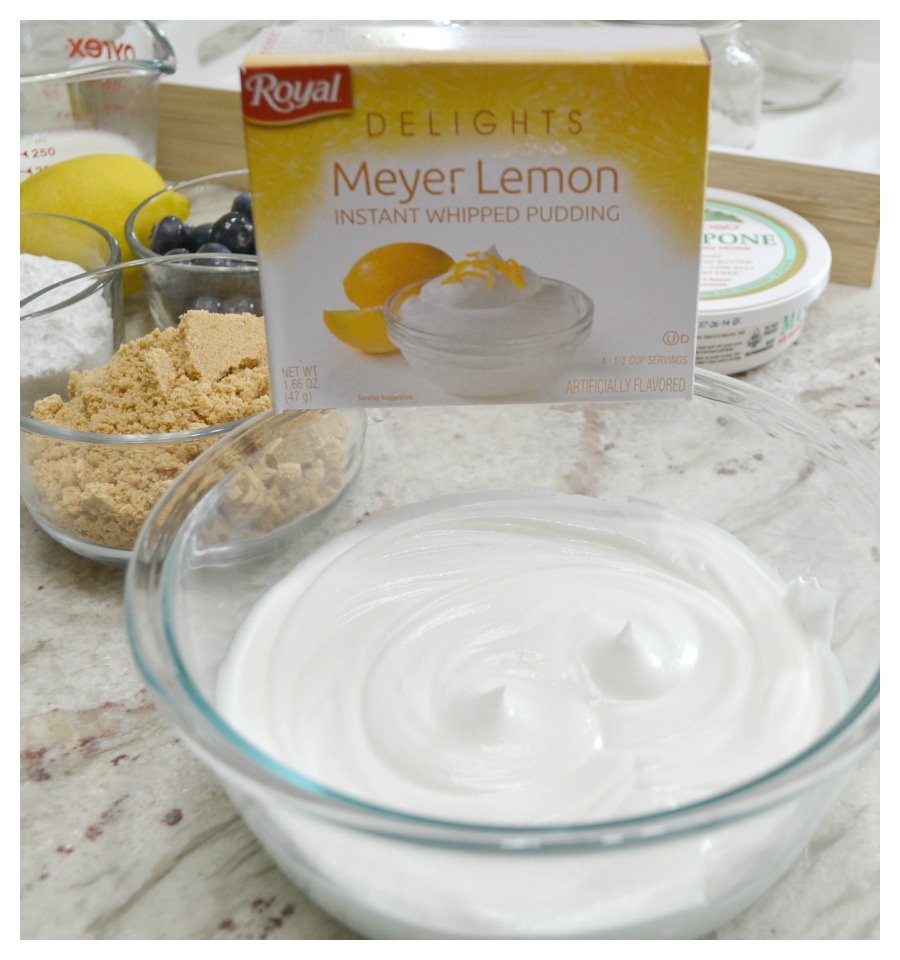 Prepare the Meyer Lemon pudding as directed on the box.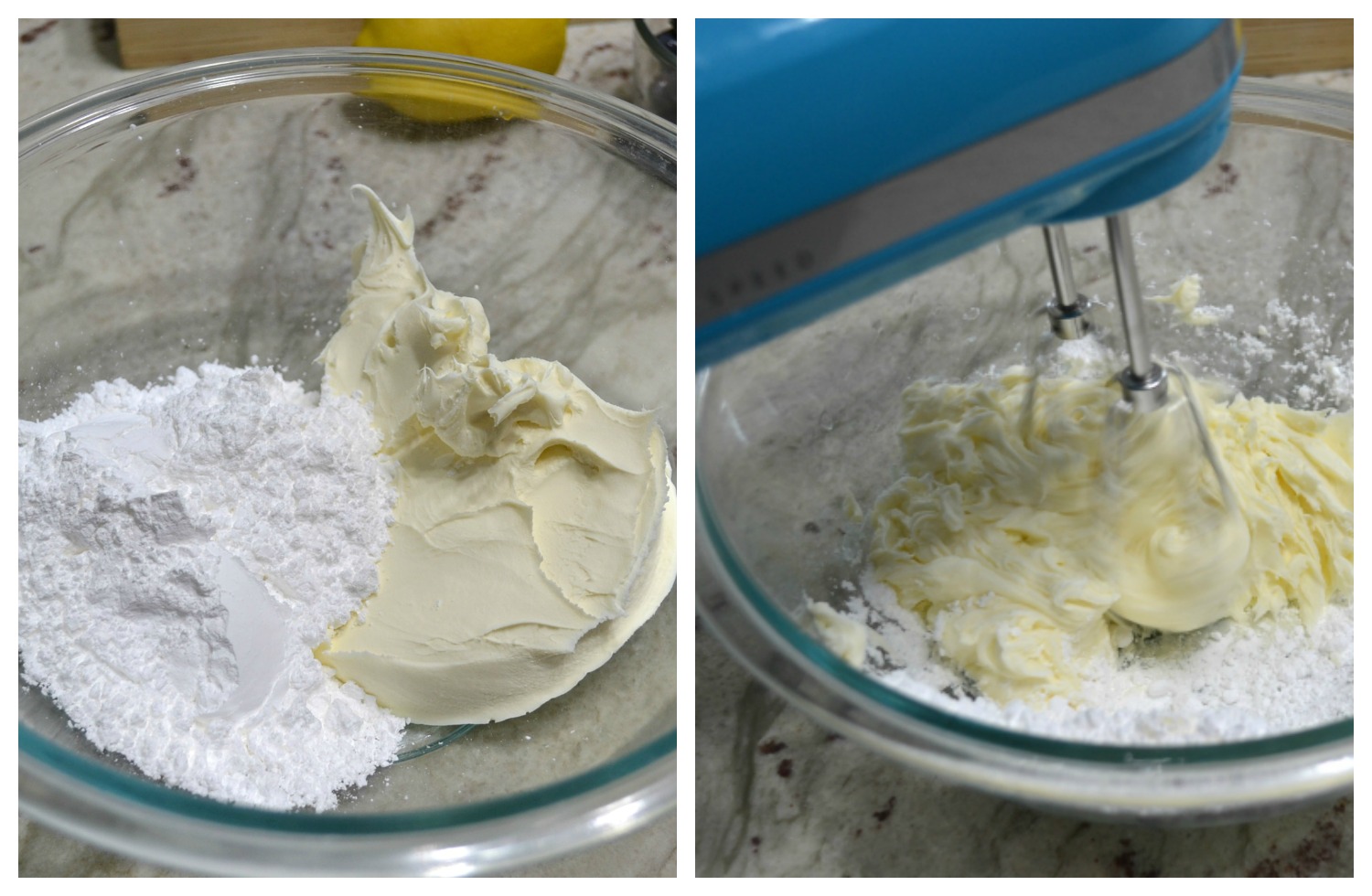 Combine mascarpone cheese and confectioner sugar.
I purchase a graham cracker pie crust to use, instead of
plain crumbs for the extra flavor and sweetness in them.
Next, just start layering the dessert in the jar.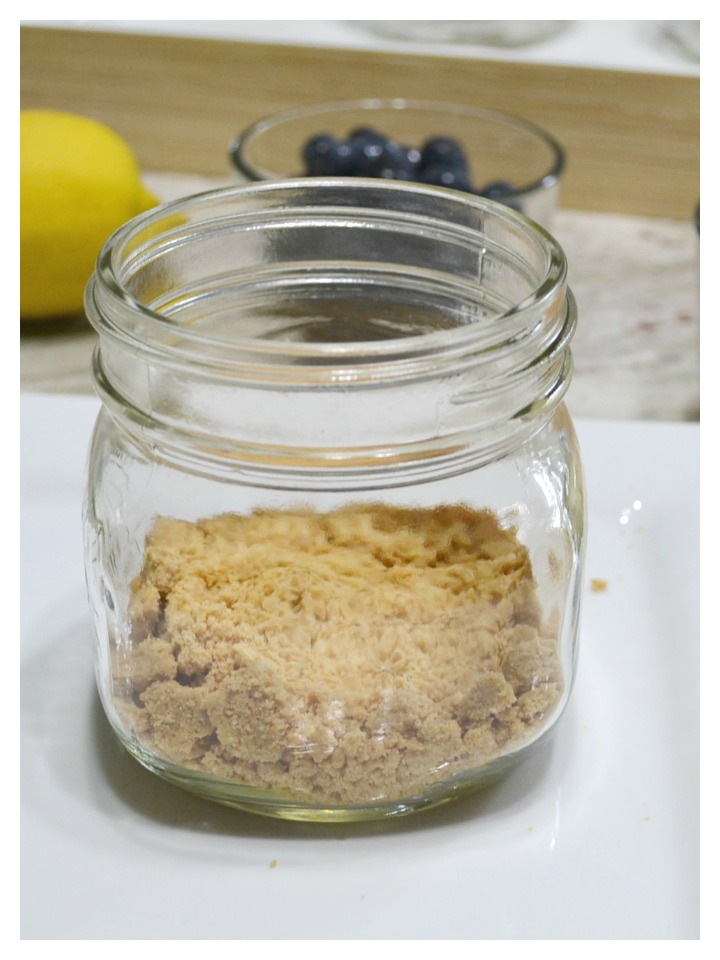 Place the crumbled pie crust in bottom of the jar.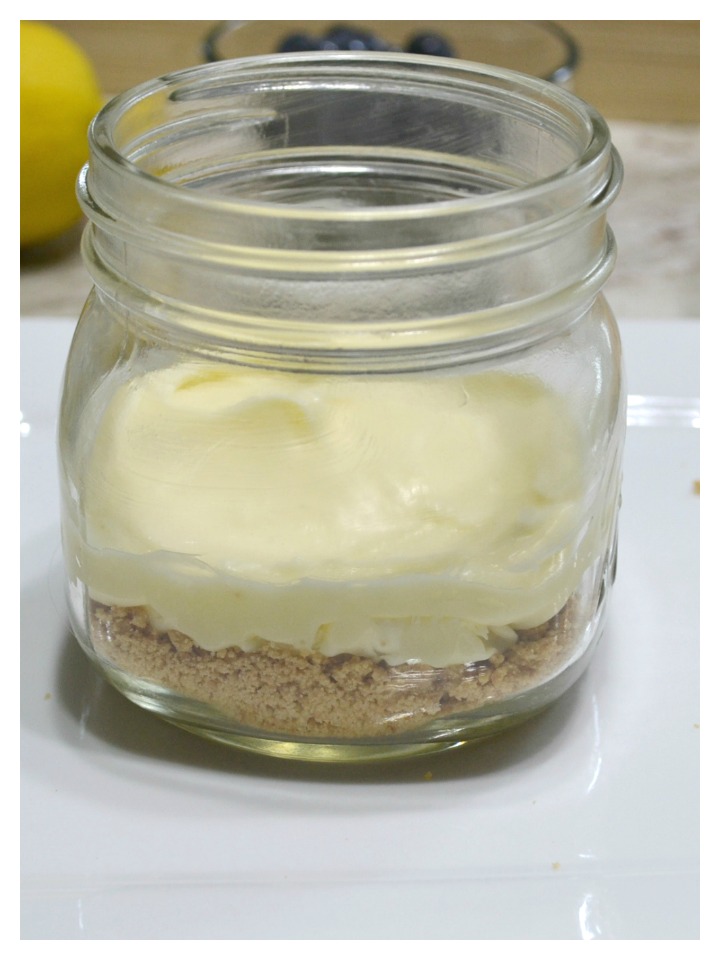 Spread a layer of the mascarpone cheese.
Top with fresh blueberries.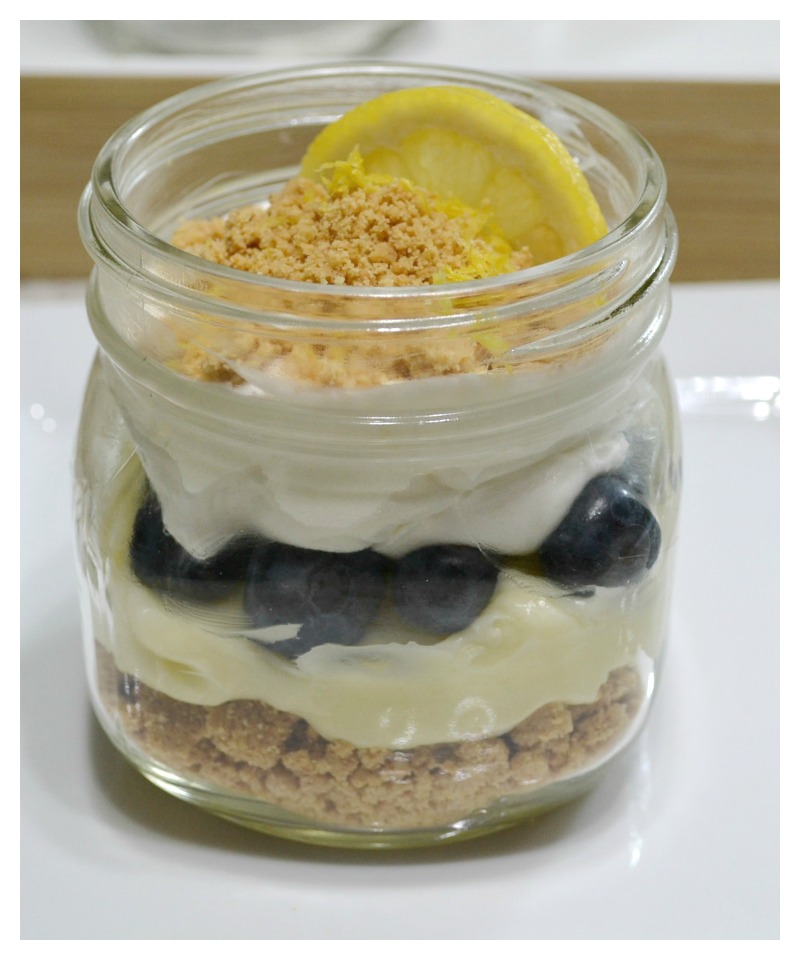 Add some big scoops of this creamy Meyer Lemon
instant pudding mix.
Garnish with a sprinkle of graham cracker pie crumbs, lemon zest, and a small slice of lemon.
Refrigerate until ready to serve.
MEYER LEMON BLUEBERRY MASCARPONE PIE IN A JAR
Ingredients
1 (1.66 oz) box Royal Meyer Lemon instant whipped pudding mix
1/2 cup cold milk
8 oz mascarpone cheese, softened
1 cup confectioner sugar
1 (9-in) ready made graham cracker pie crust, crumbled
1 cup fresh blueberries
1 fresh lemon for garnish (zest half and slice half)
mason jars or decorative jars with a lid (my jars were 14 oz size and made 4 servings)
Instructions
Prepare the instant pudding mix as directed on box. Refrigerate.
In a medium size mixing bowl, beat together the mascarpone cheese and confectioner sugar, just until smooth. (over beating will change consistency to more like cream)
Divide fillings evenly between the number of jars you are using. The following directions filled 4 (14oz) jars.
Place 1/2 cup graham cracker pie crumbs in bottom and jar and press down slightly with fingers.
Spread 1/2 cup mascarpone cheese filling over graham cracker crumbs.
Arrange about 12 blueberries on top of the mascarpone cheese. (you can add more blueberries if desired)
Add 1/2 cup meyer lemon whipped pudding
Garnish with 1 tablespoon graham cracker pie crumbs, sprinkle of lemon zest, and a half slice of lemon.
© 2023 Copyright GRANDMA HONEY\\\\\\\'S HOUSE
*I was not compensated in any way for this post. The opinions are 100% my own.*
Please follow and like us: